Welcome to our magnolia filled Fall family room! Today I want to share this simple, elegant, magnolia Fall mantel I styled for our Fall family room. It was really easy to put together and totally transformed our family room for Fall. I like my mantel to be the focal point of the room. Then add little touches of Fall decor to my side tables and coffee table. If you don't have a mantel or fireplace in your family room, make your coffee table your focal point. Wherever your focal point is in your room, that is where you put the most effort. Everywhere else should have nothing or a small dusting of decor. My favorite motto is less is more! Here are the details on how I created this fun magnolia Fall mantel.
If you missed my tips for styling your kitchen for Fall, see them here. You may also like our Fall entry post.
This post contains affiliate links for your convenience. Read my disclosure policy here.
Magnolia Fall Mantel
The size and scale of my mantel is large, so if your mantel is not as tall or grand, use smaller pumpkins and fewer magnolia florals.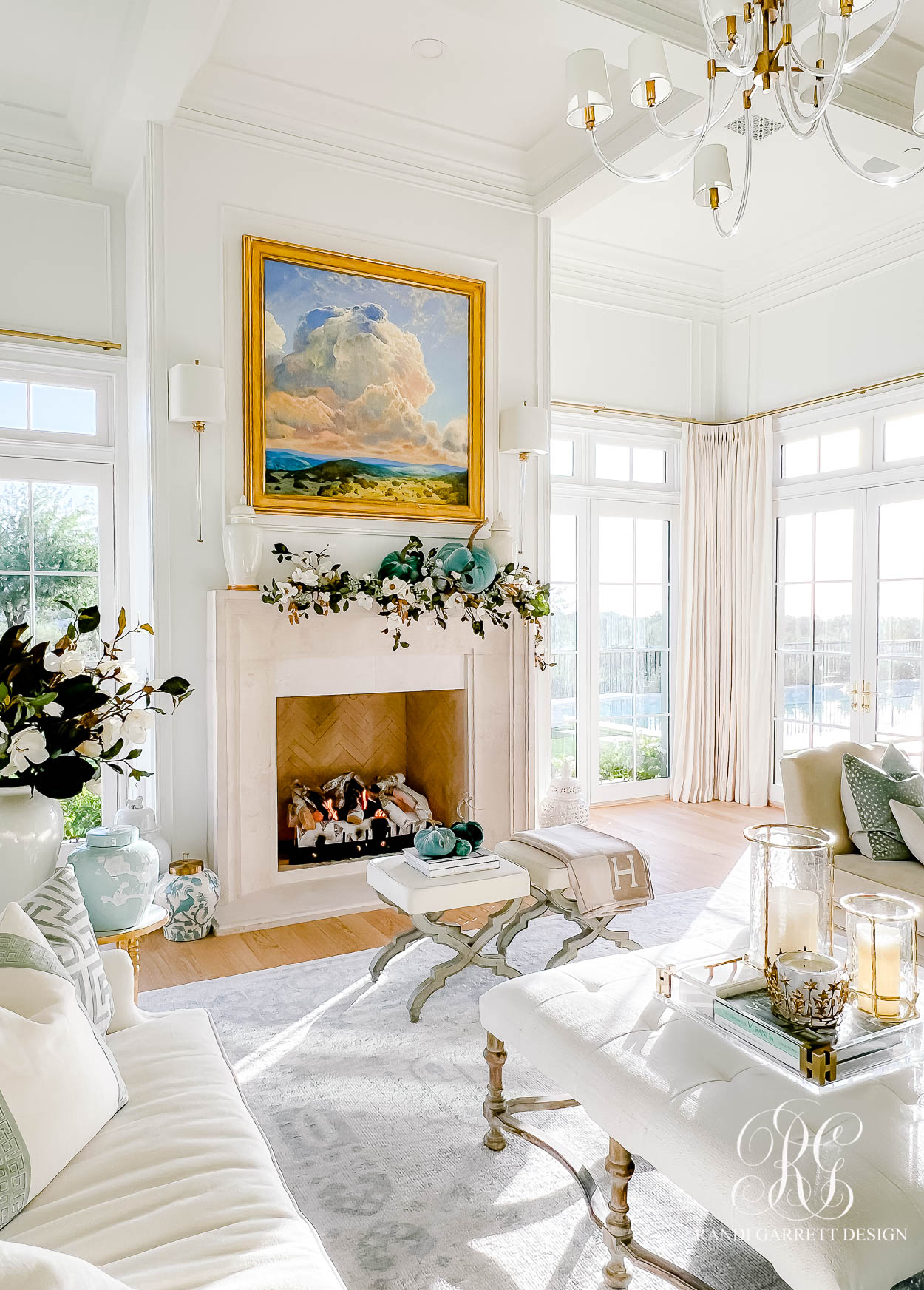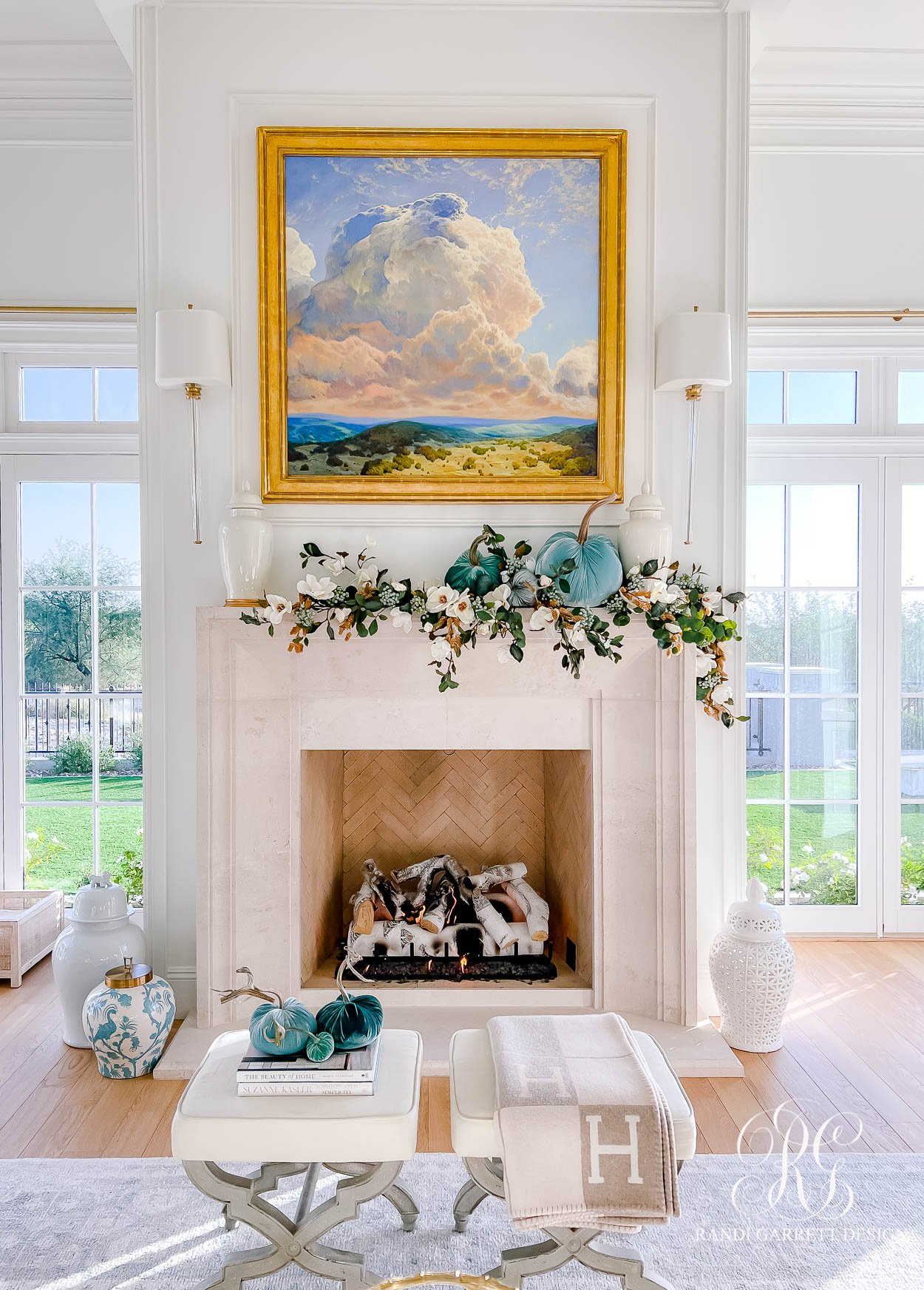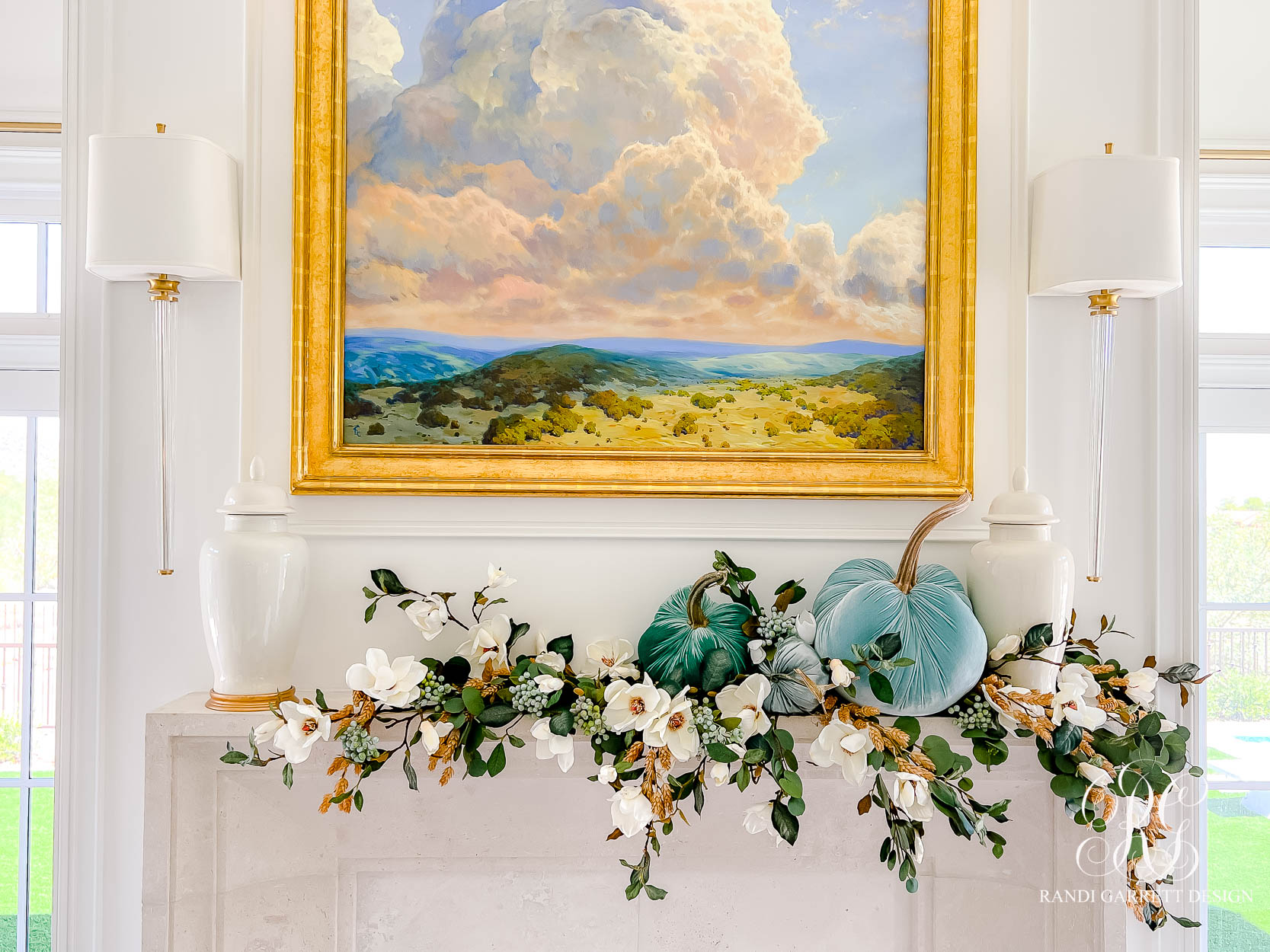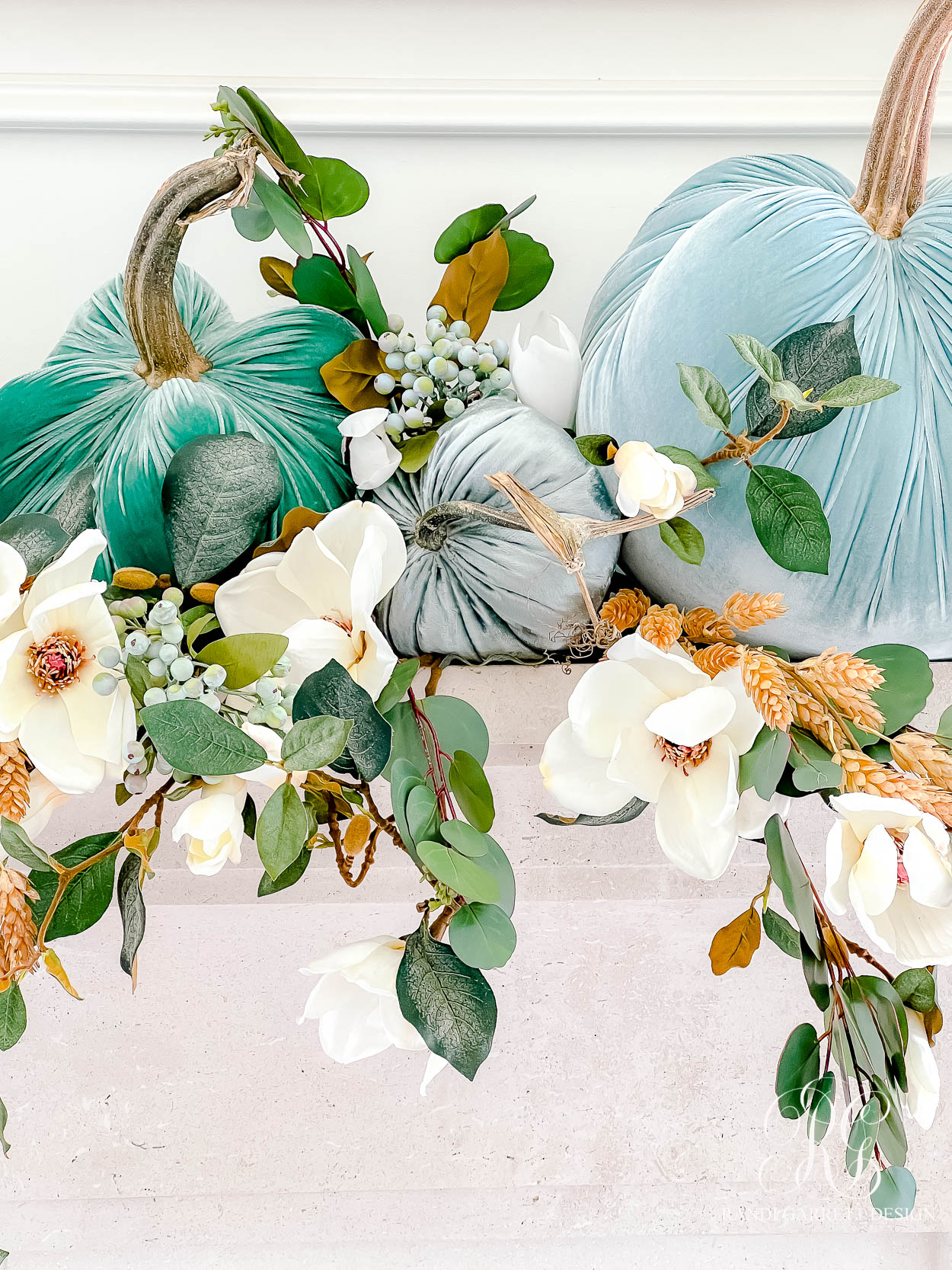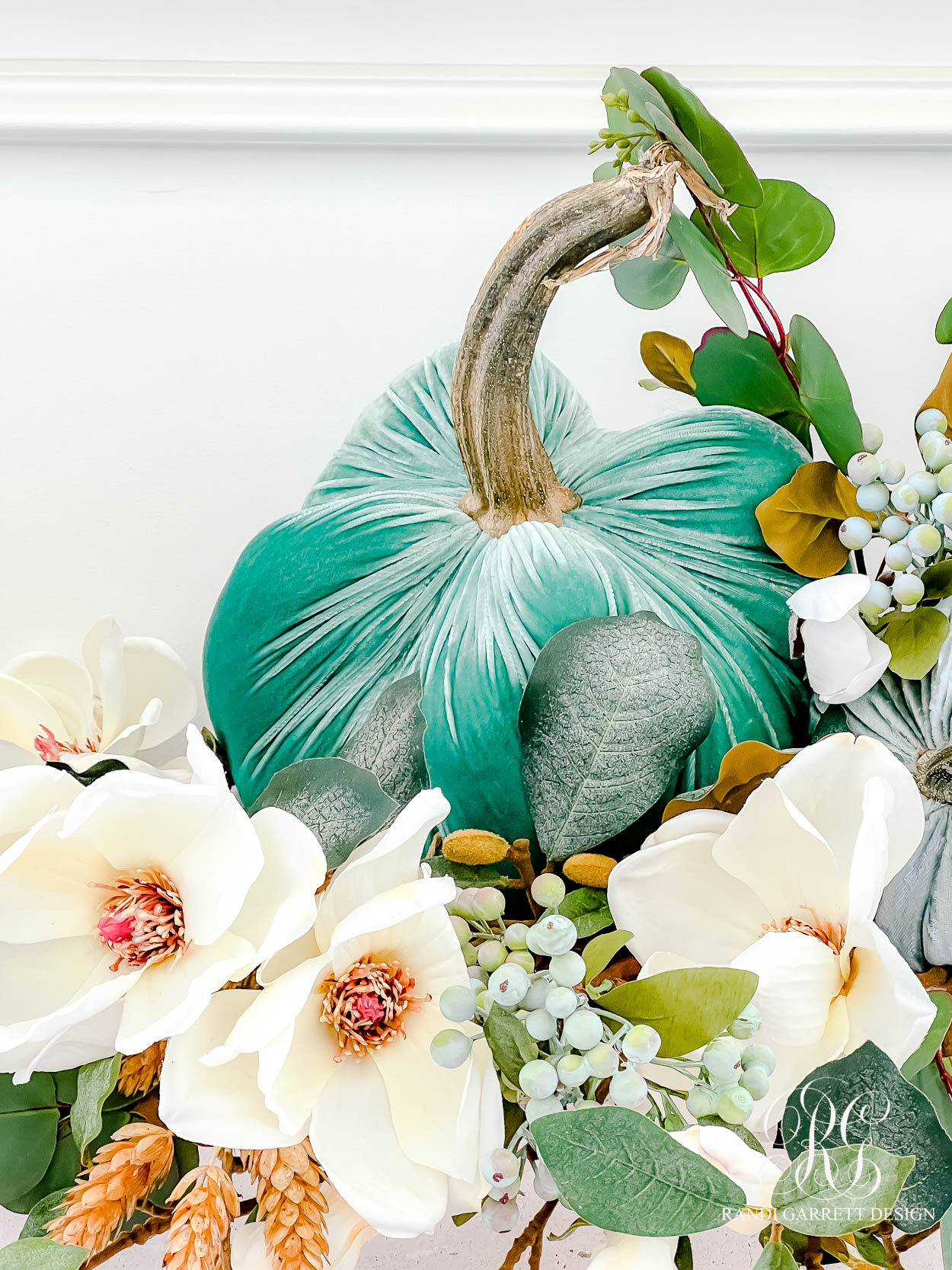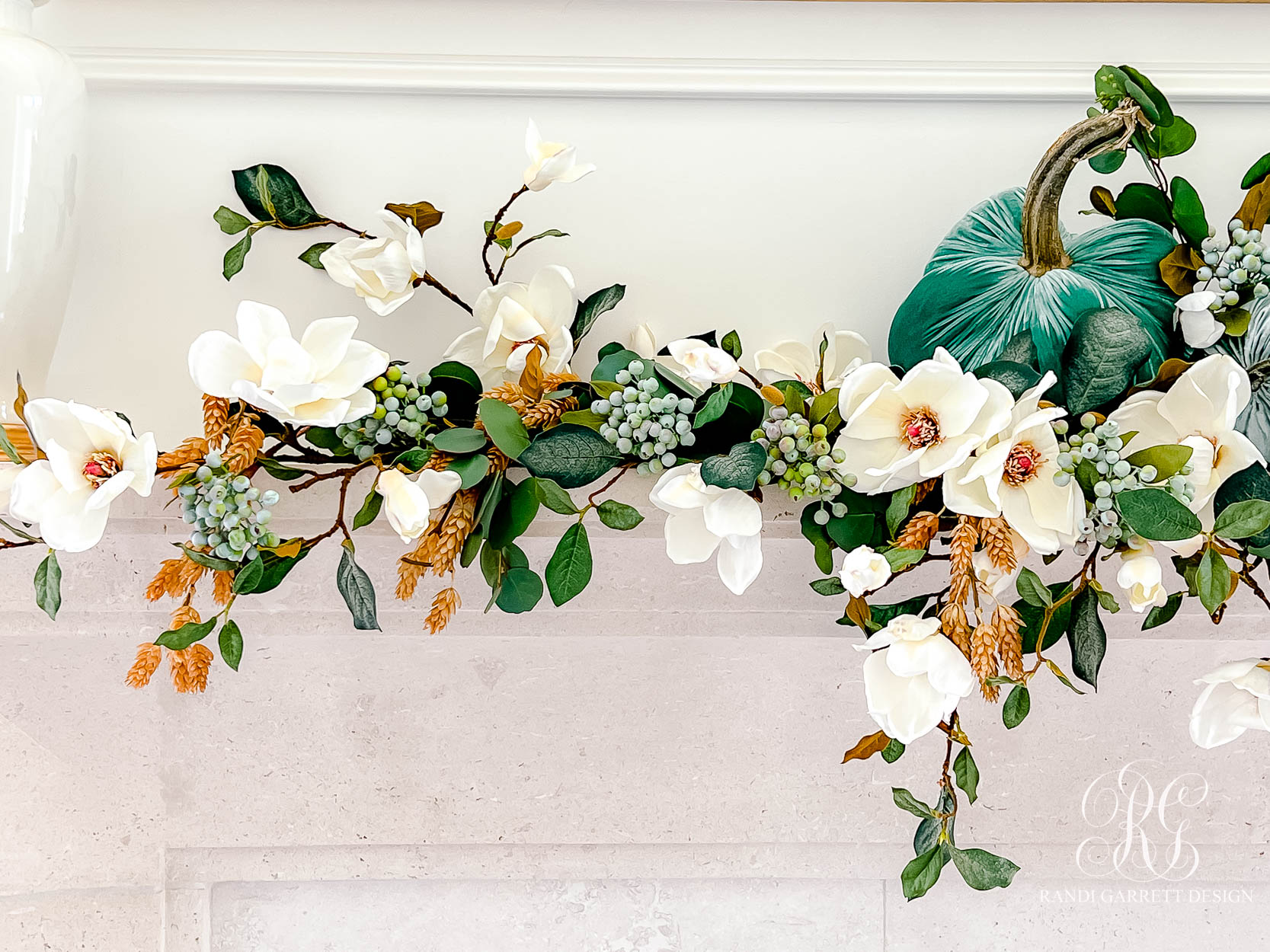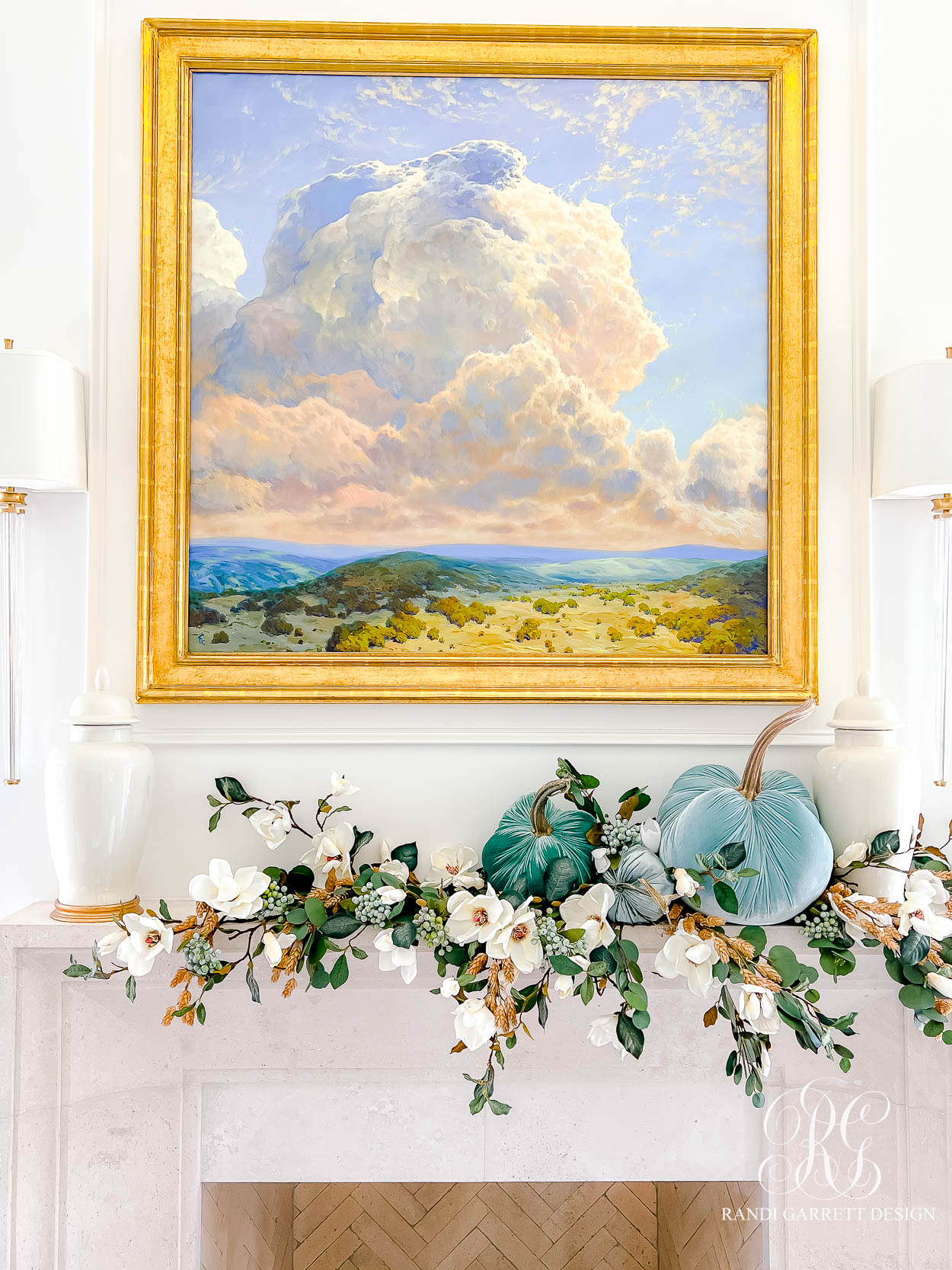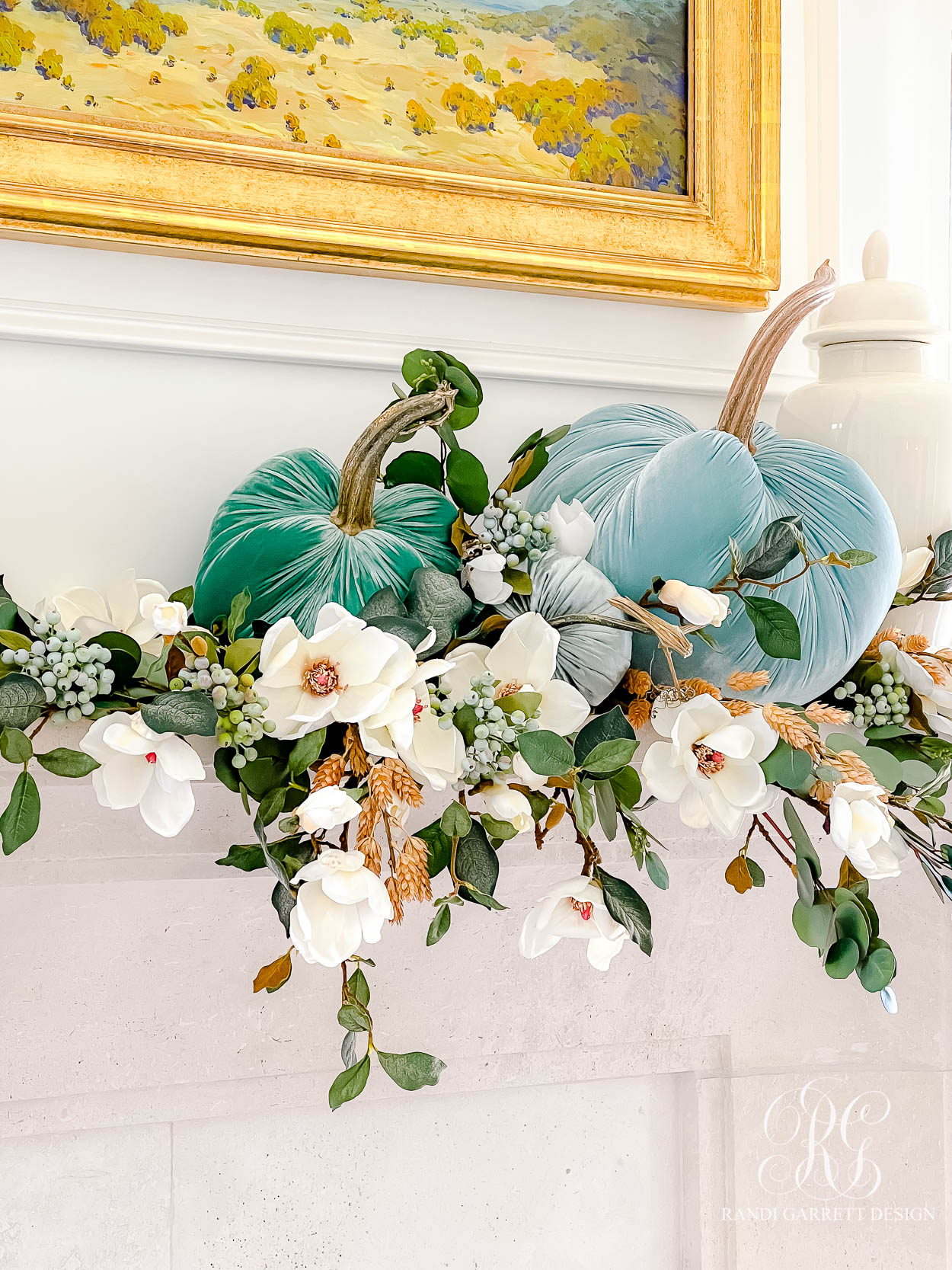 What you will need
Seafoam Velvet Pumpkin – size LE
Lagoon Velvet Pumpkin – size JJ
Blue Ice Velvet Pumpkin – size 8″
Faux Magnolia – 8 stems
Faux Eucalyptus – 2 -3 stems (cut in pieces)
Blue Berries – 1-2 packs
Faux Wheat – 1 bundle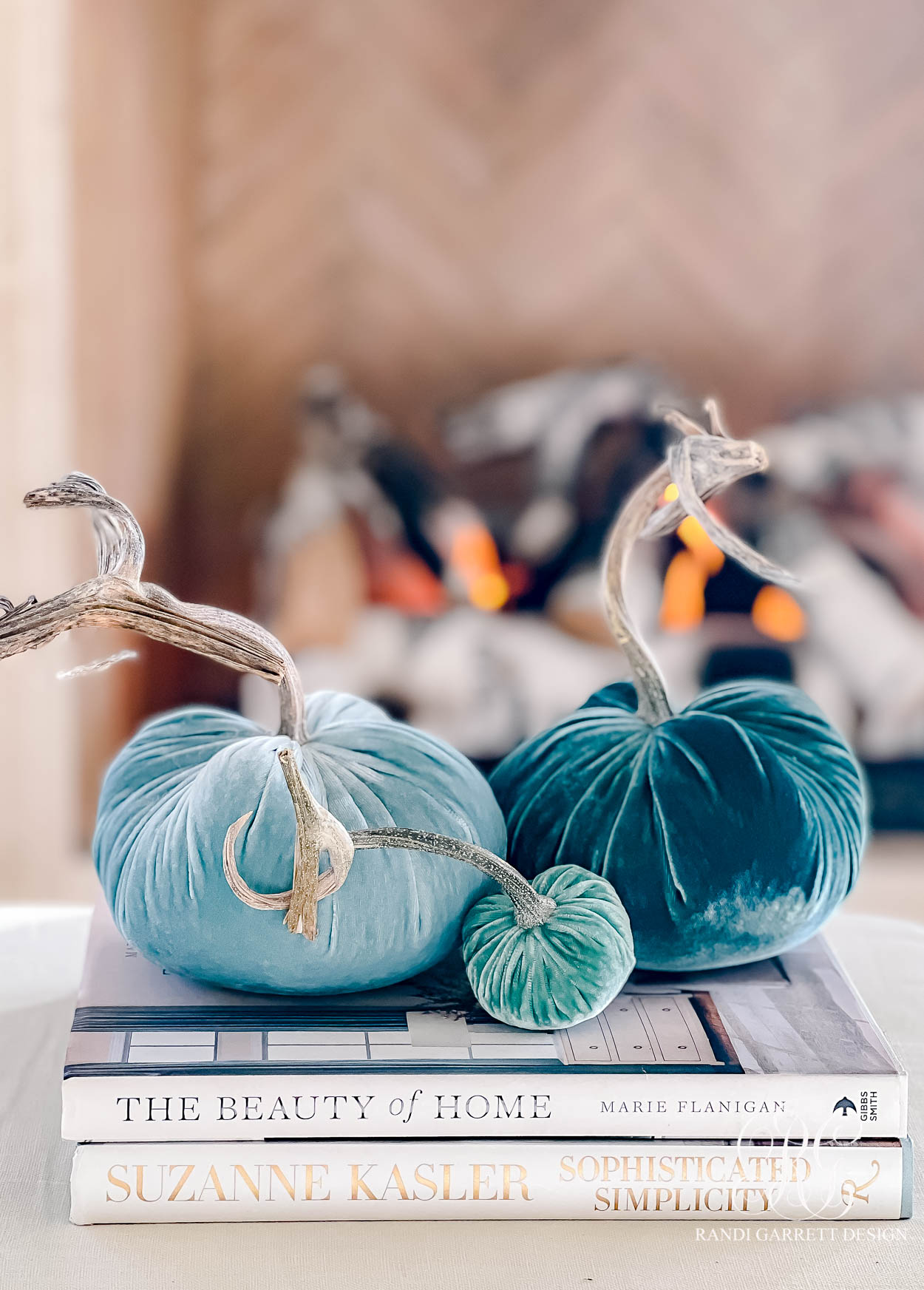 This little velvet pumpkin trio is perfect for a side table! I used the 6″ Seafoam, 6″ Wedgewood and 3″ Lagoon for my vignette.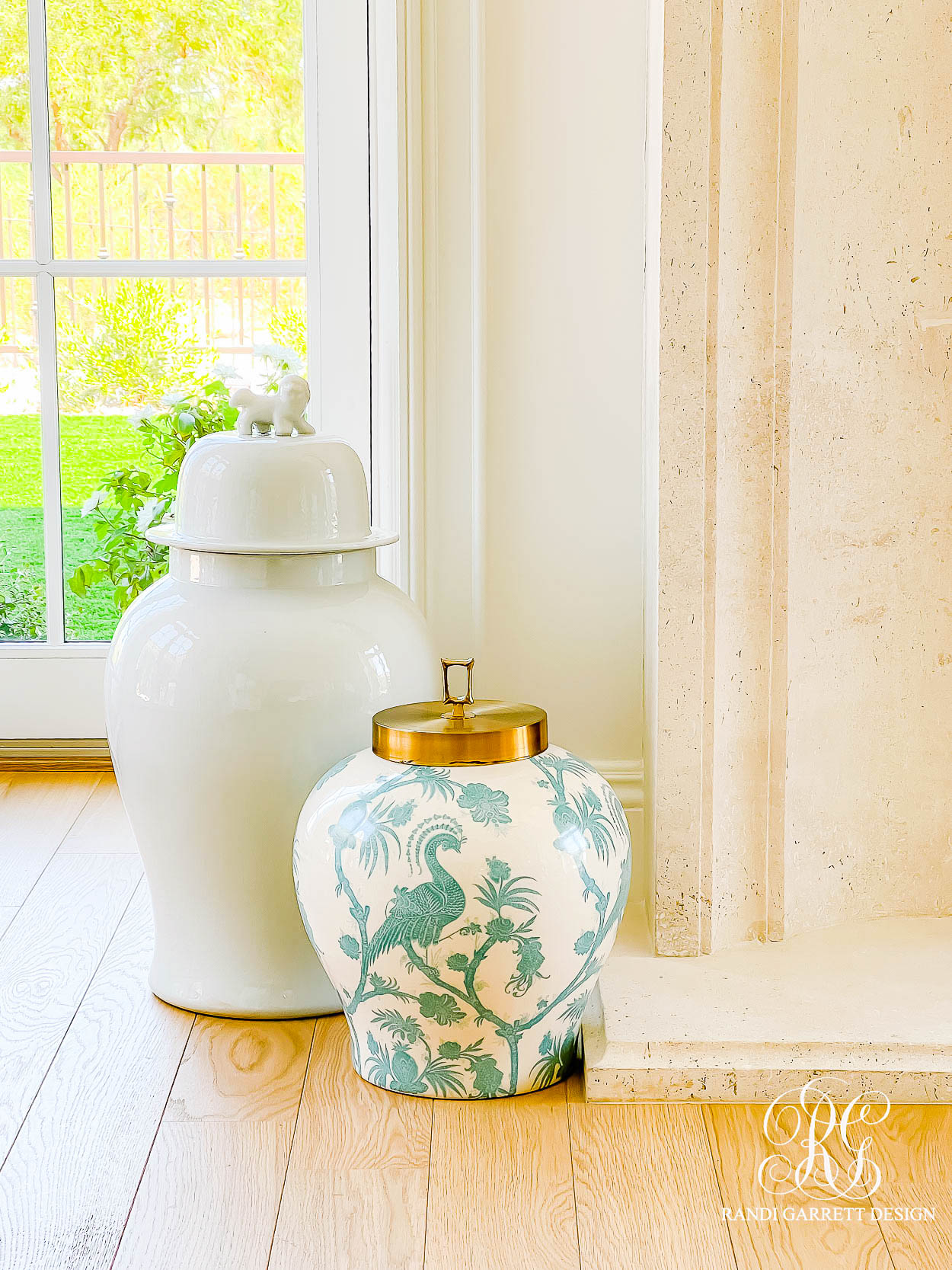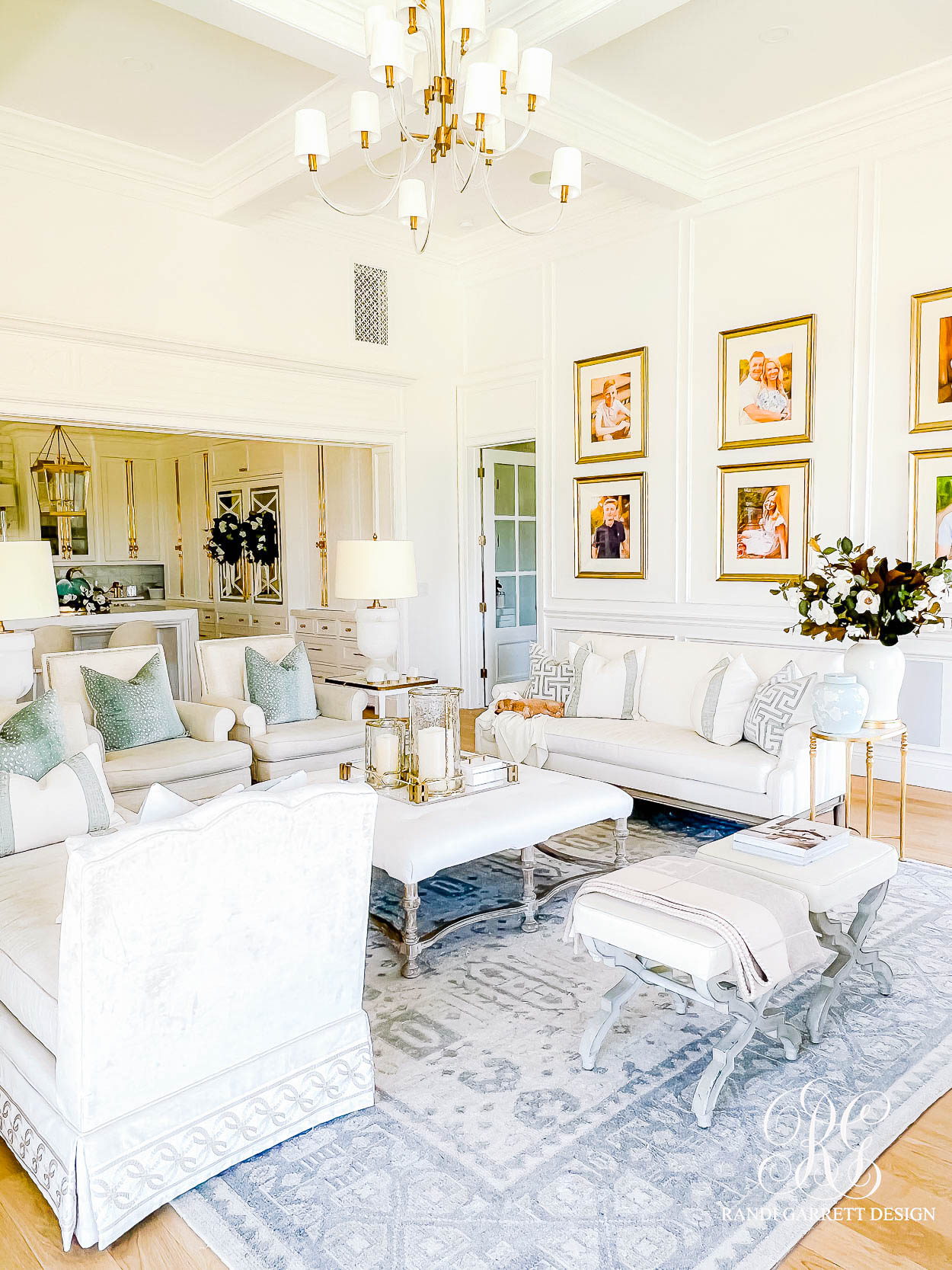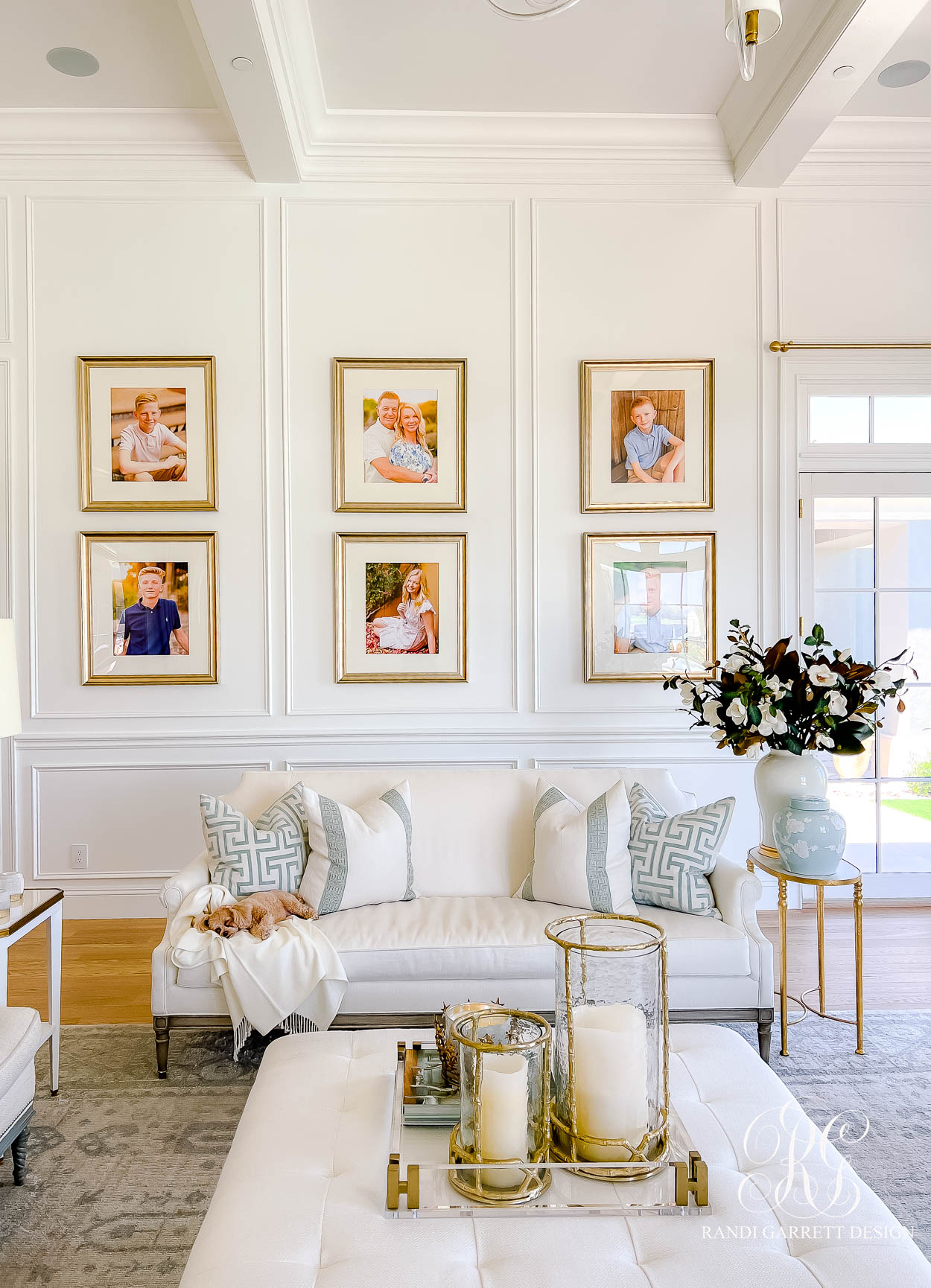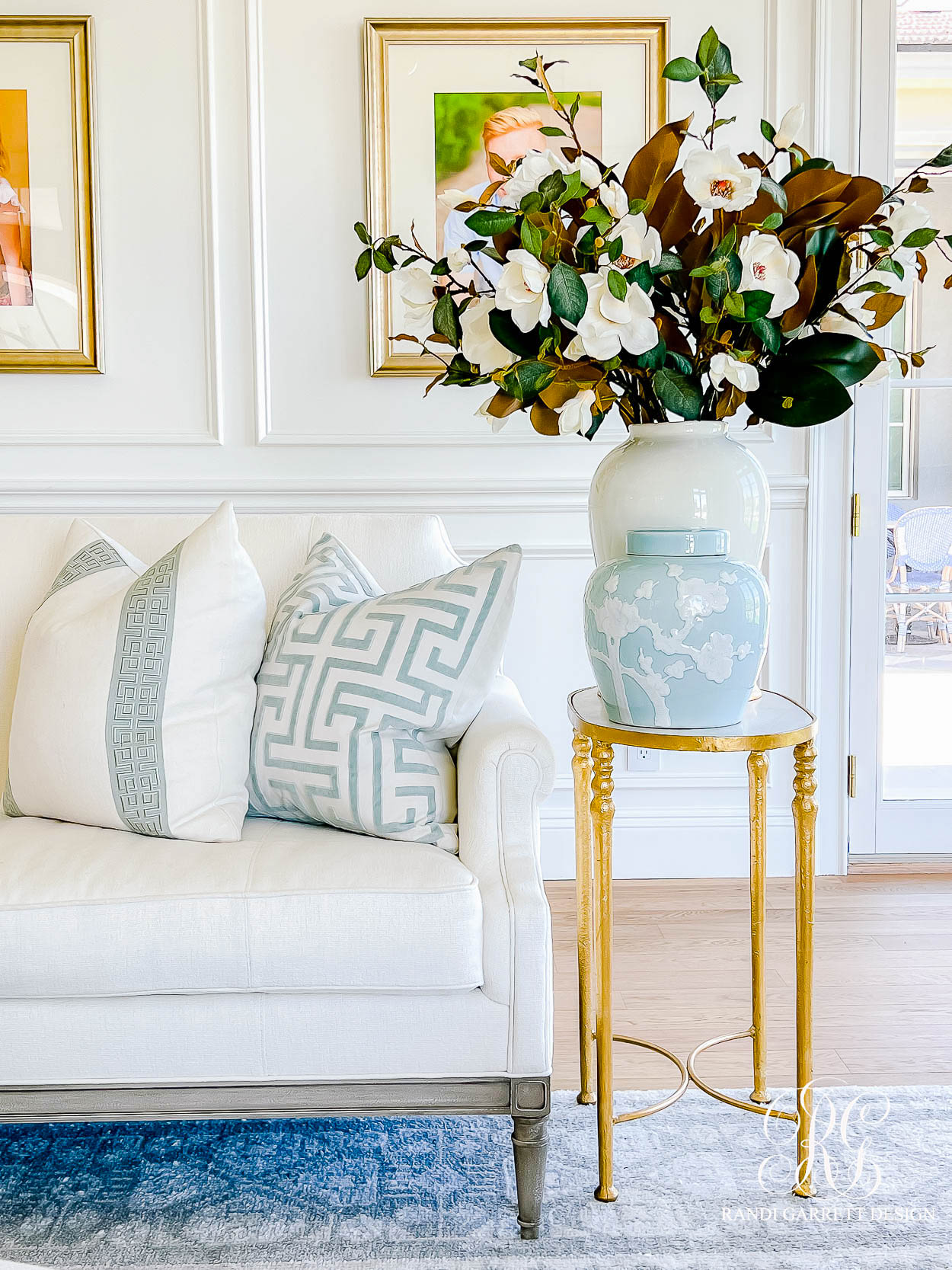 Notice I kept my same throw pillows from my Summer decor? These aqua throw pillows are my all time favorite pillows from Arianna Belle. Not only are the colors so calming and perfect for any season, the fabrics are also so luxurious! They are versatile enough to use them year round. I have some fabulous news too! Arianna has given me a coupon code for you guys to use to save 15% off your order now through September 25. Use code RANDIFALL22 to save 15% on any pillows you choose. These are the ones I have used in my home. All of my pillows are 22″ with 24″ insert.


I used a few of my white ginger jars and some of my light blue ginger jars and aqua ginger jars to style the room. Adding different shades of blue to your ginger jar collection is a great way to add some depth to any room.
Fill one with some of the samefaux magnolia stems and somefaux magnolia leaves to connect your mantel to the room.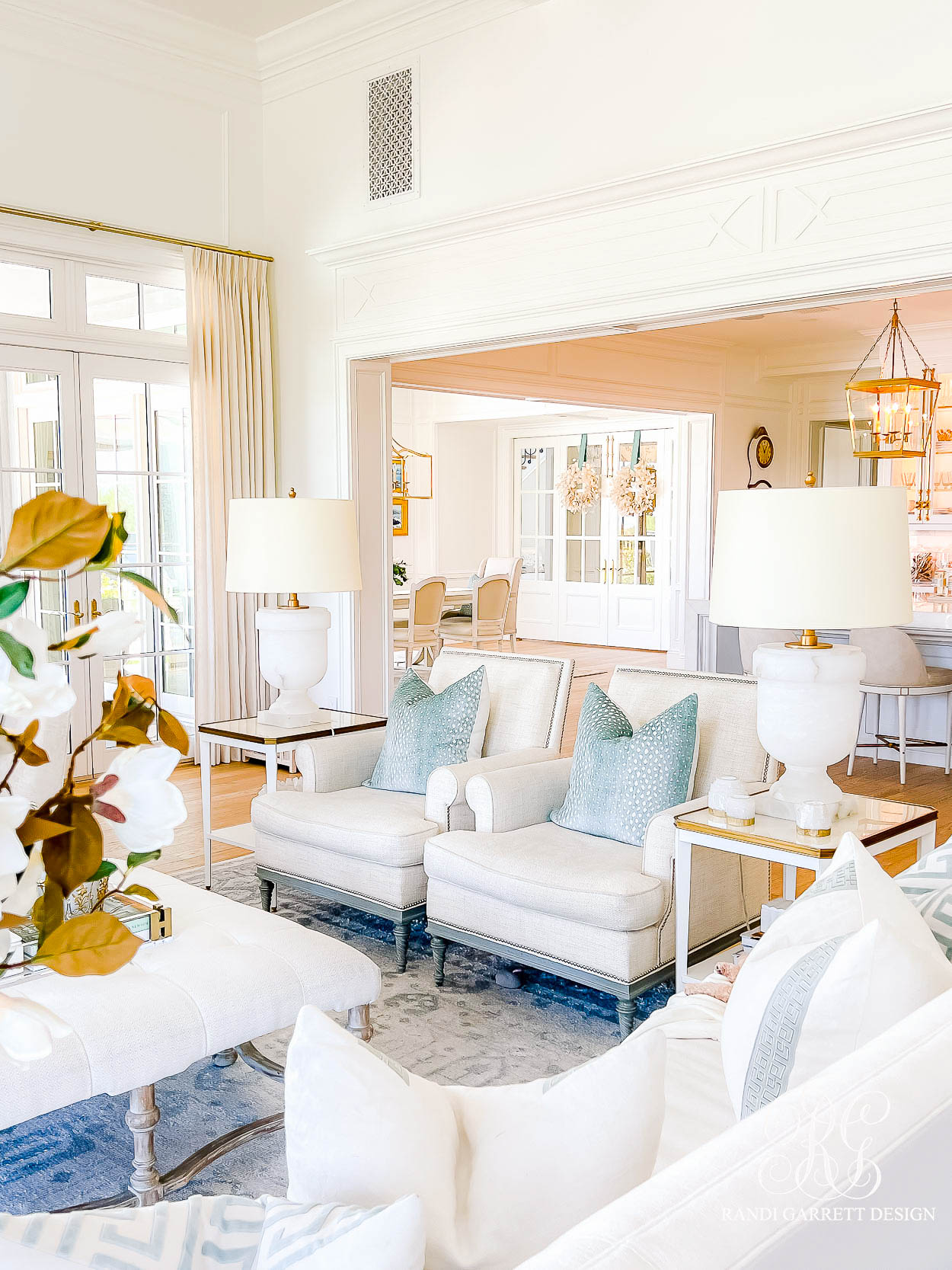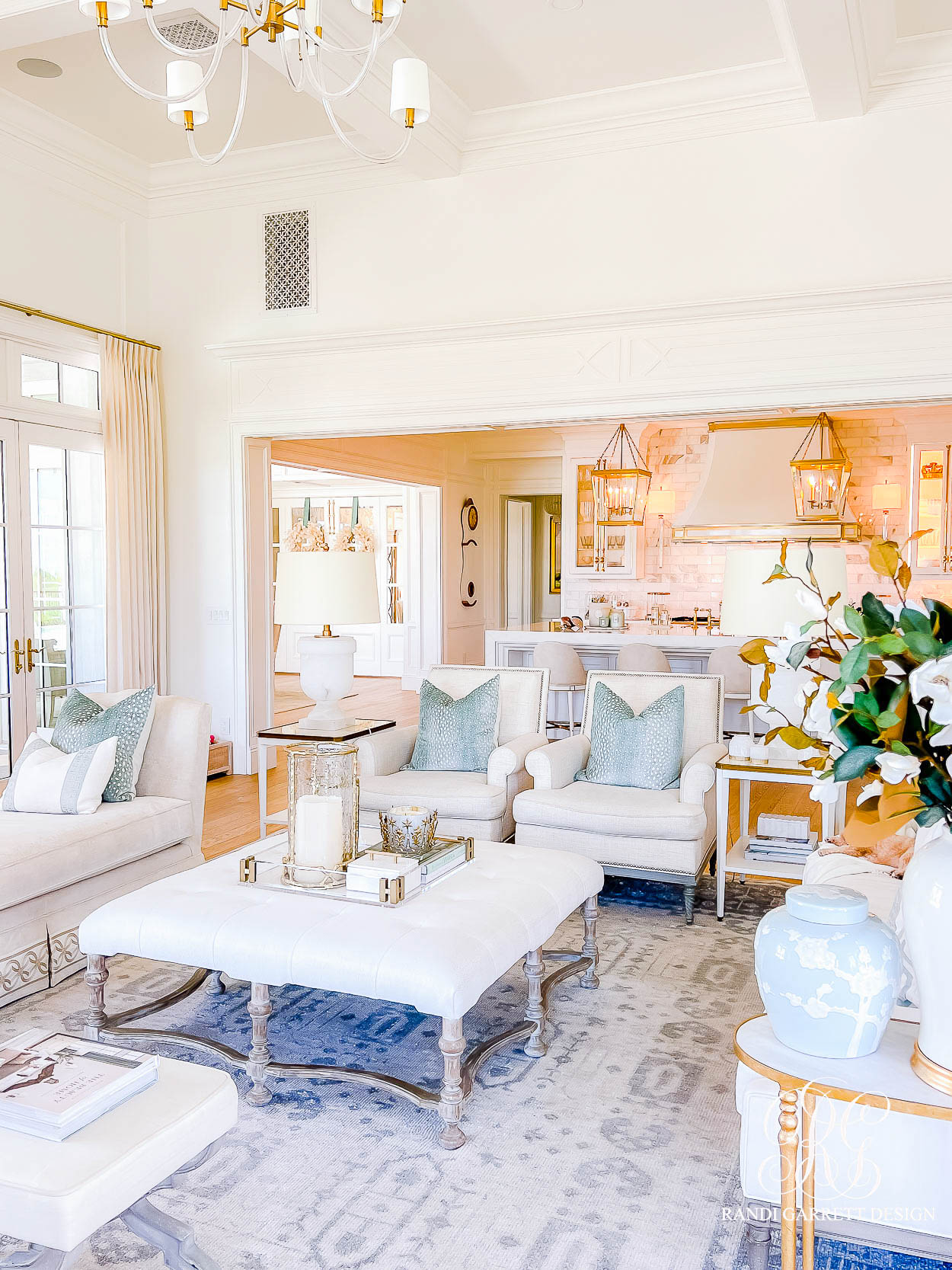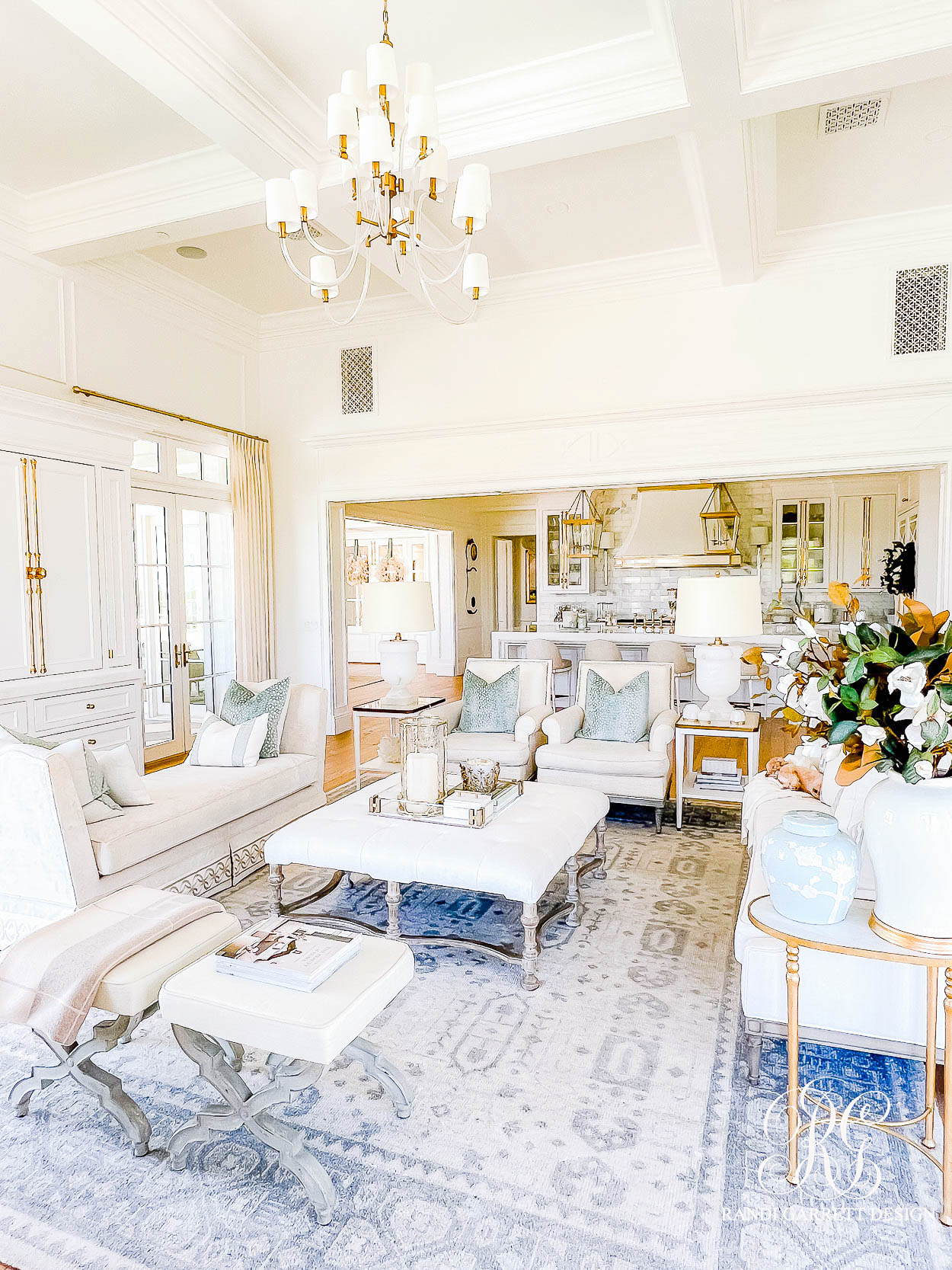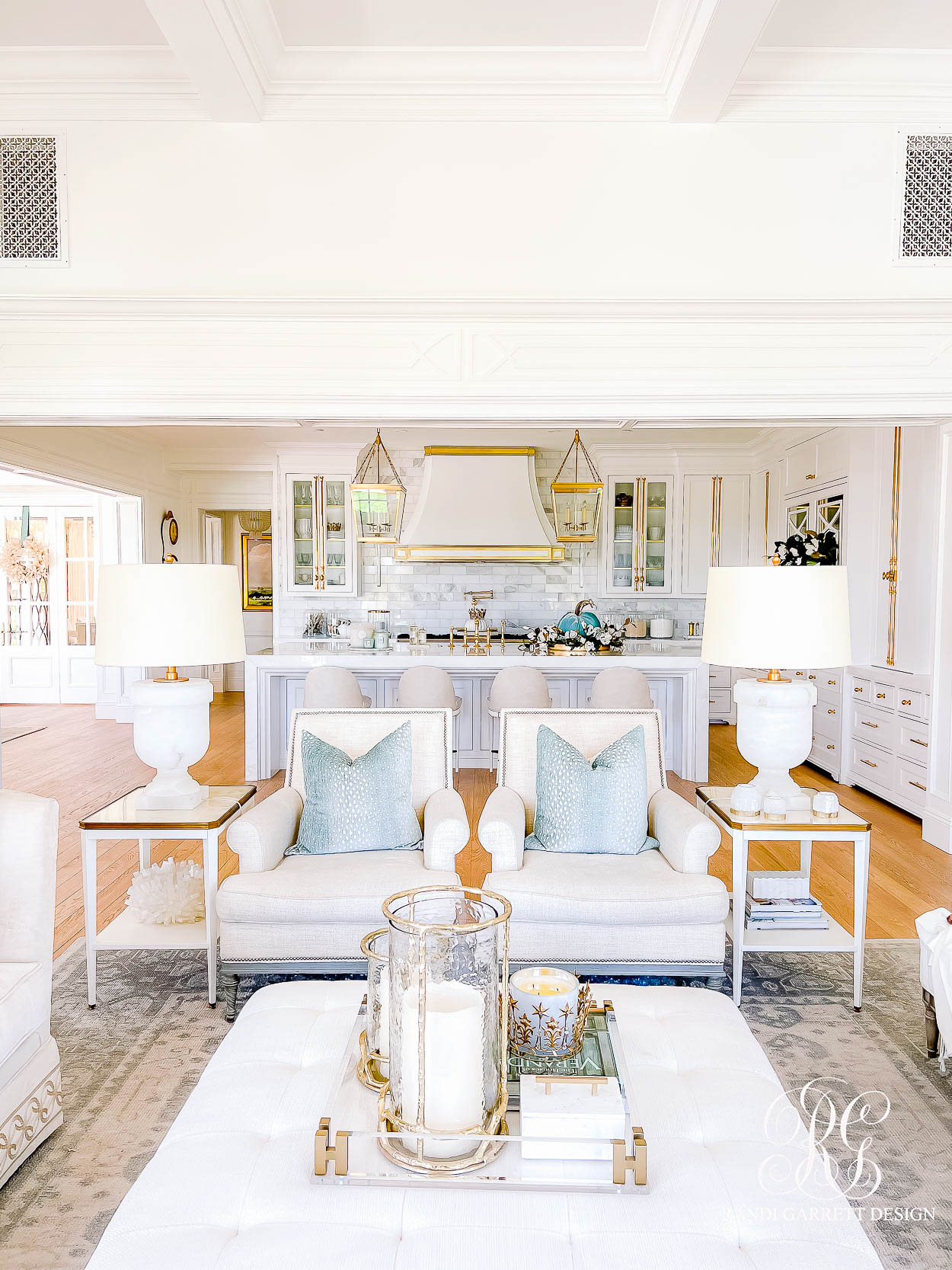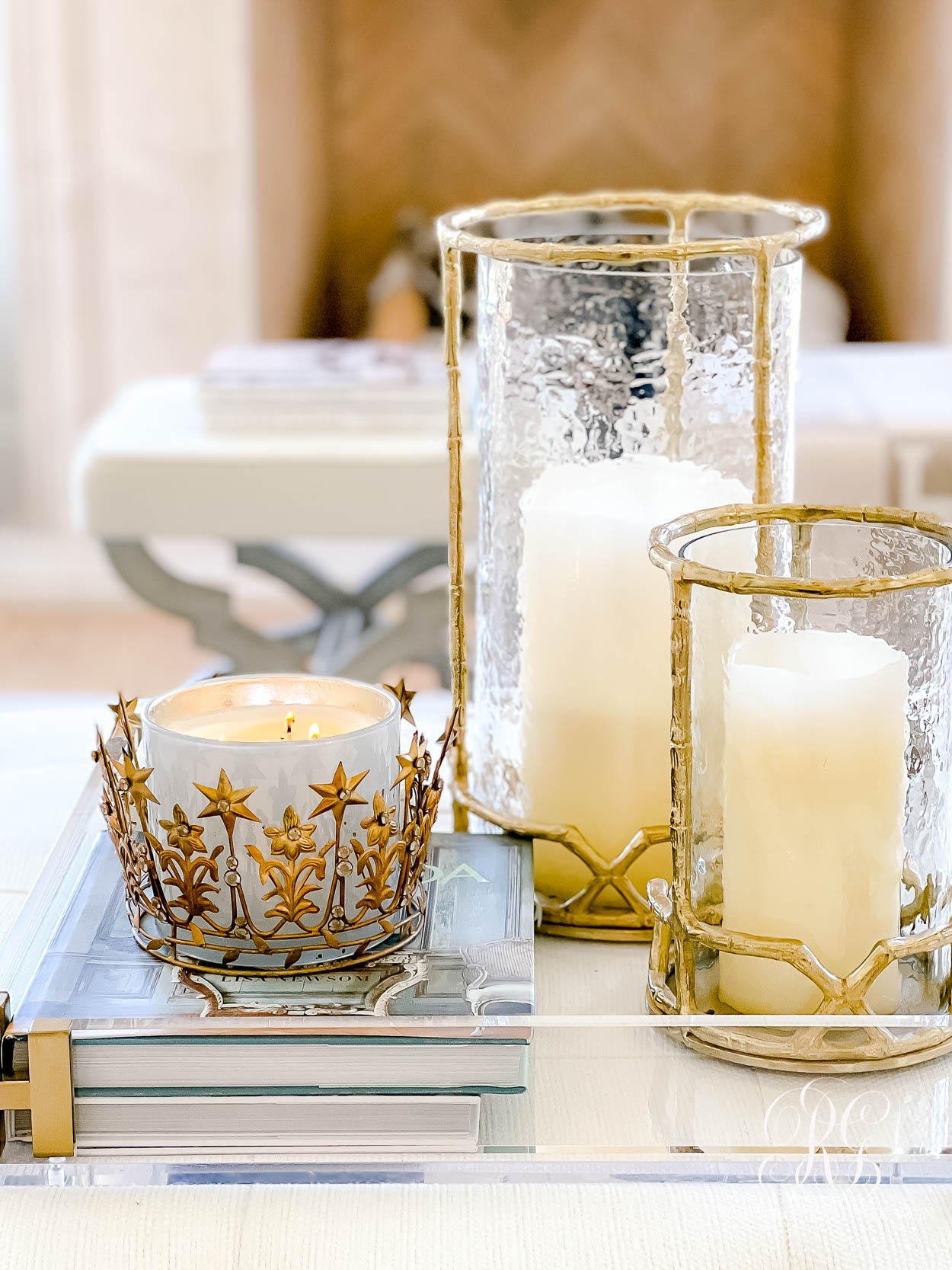 Bamboo Hurricane Tall | Bamboo Hurricane Small | Crown | Vanille Candle | Marble Box Gold Handle | Veranda Book |Marble Box | Selenite Candle Holders









Detailed Family source list here.
If you missed my tips for styling your kitchen for Fall, see them here. You may also like our Fall entry post.