Set a pretty table you can enjoy all season long! This Blue and White Luxe Fall Table is so simple to set and looks gorgeous all fall long! Use this for any fall gathering or for Thanksgiving. It's a fresh take on fall with the ice blue and white color scheme and luxe textures. Take a peek and find a list of what you need to recreate this at the bottom of the post!
Blue and White Luxe Fall Table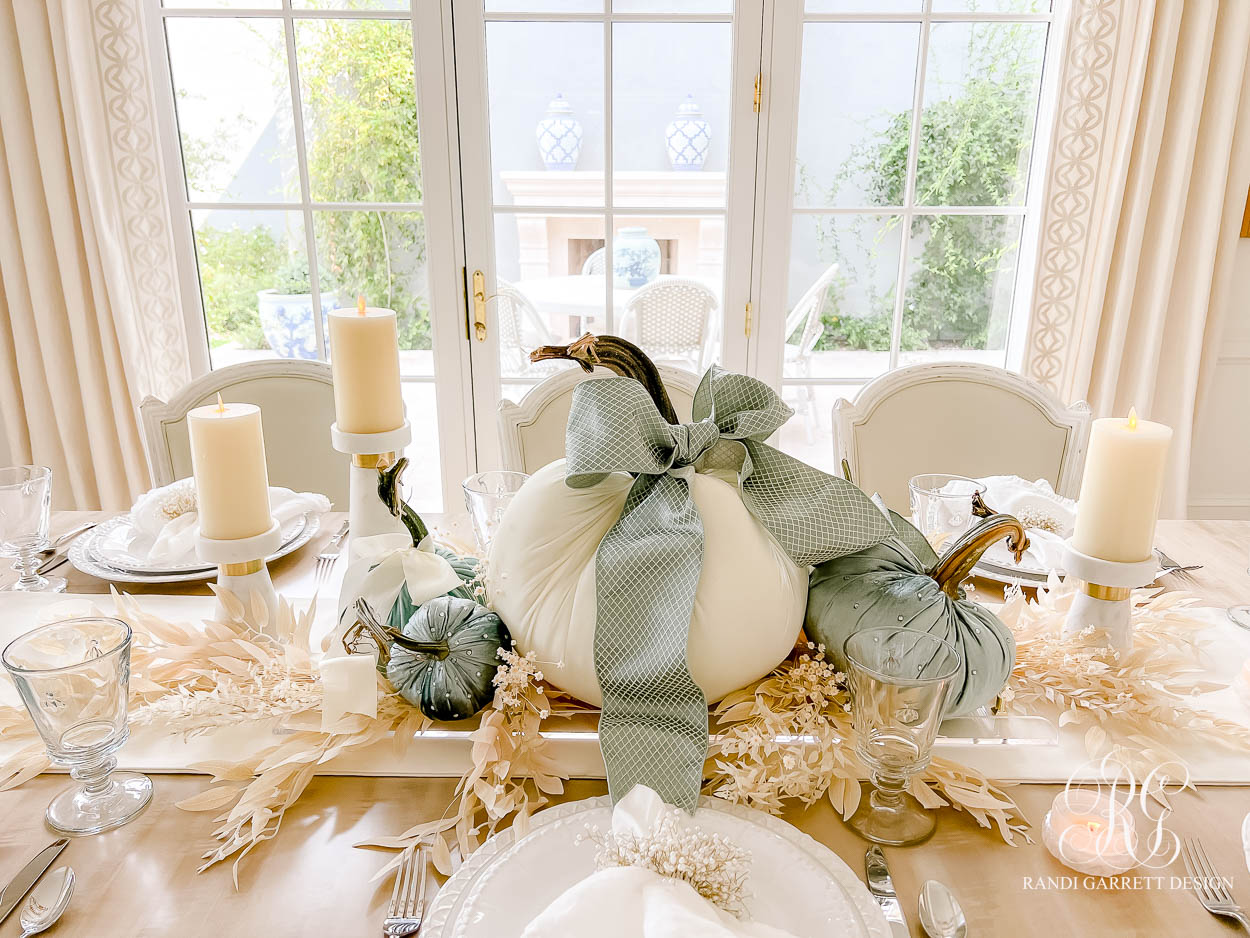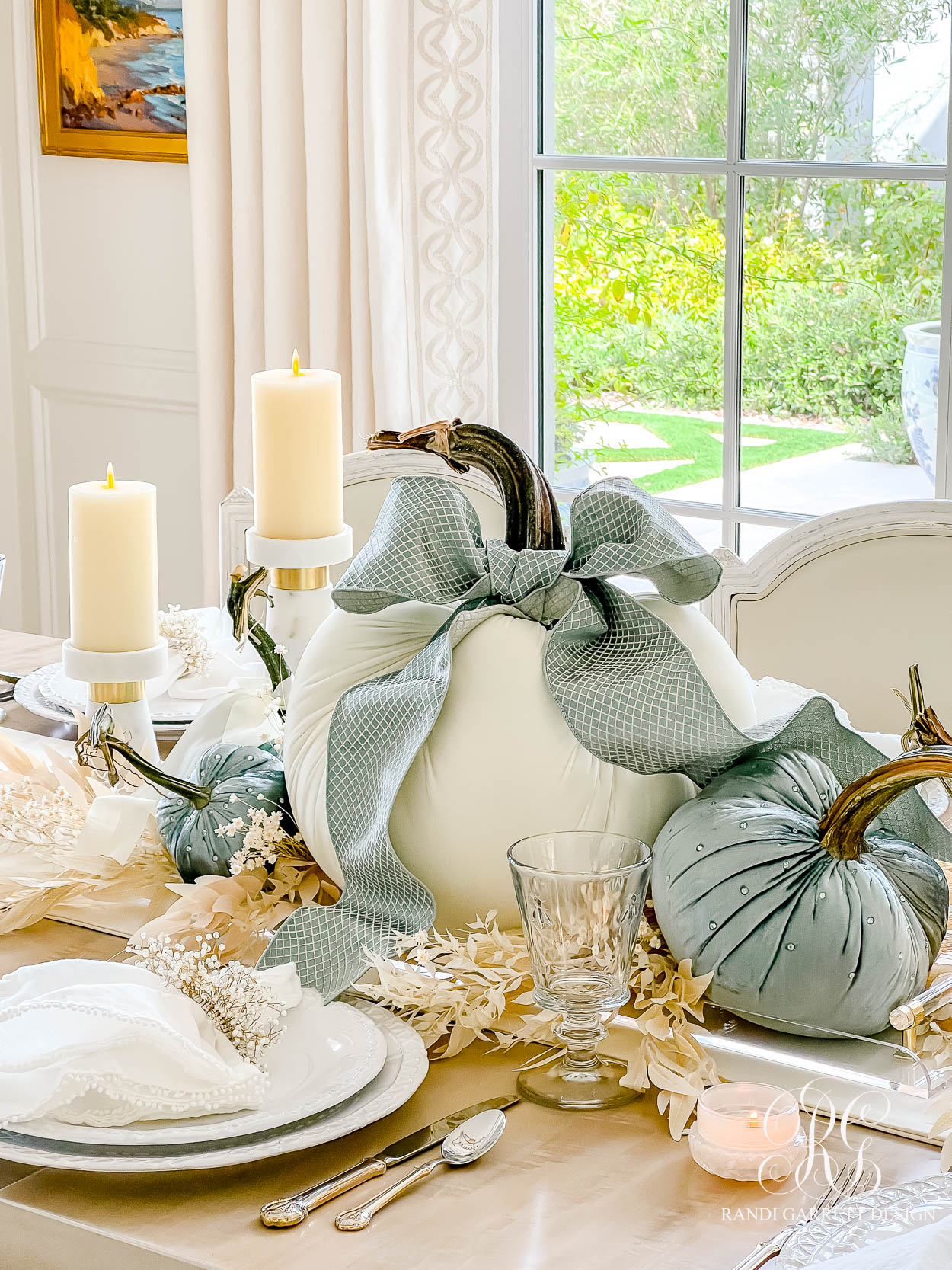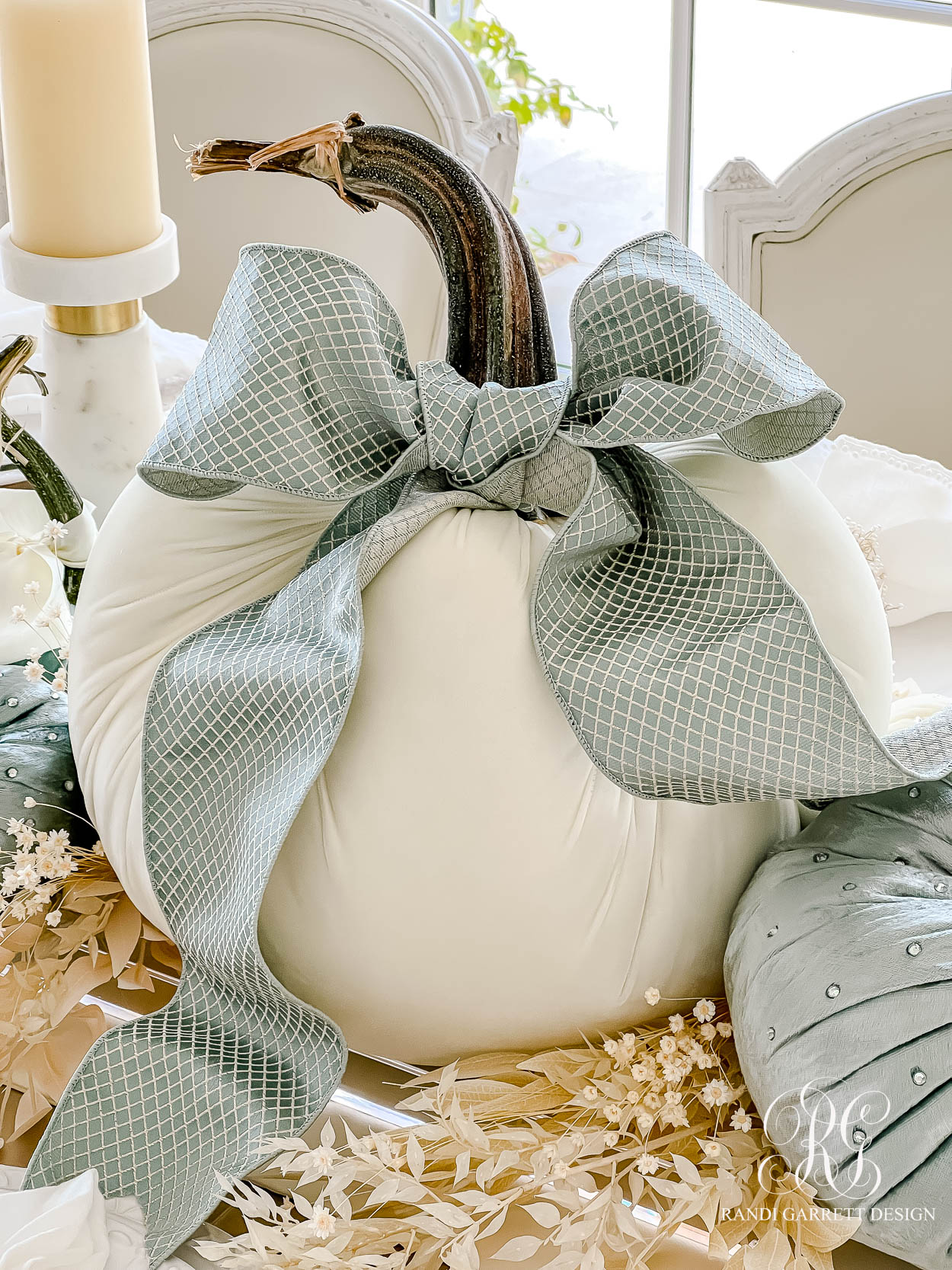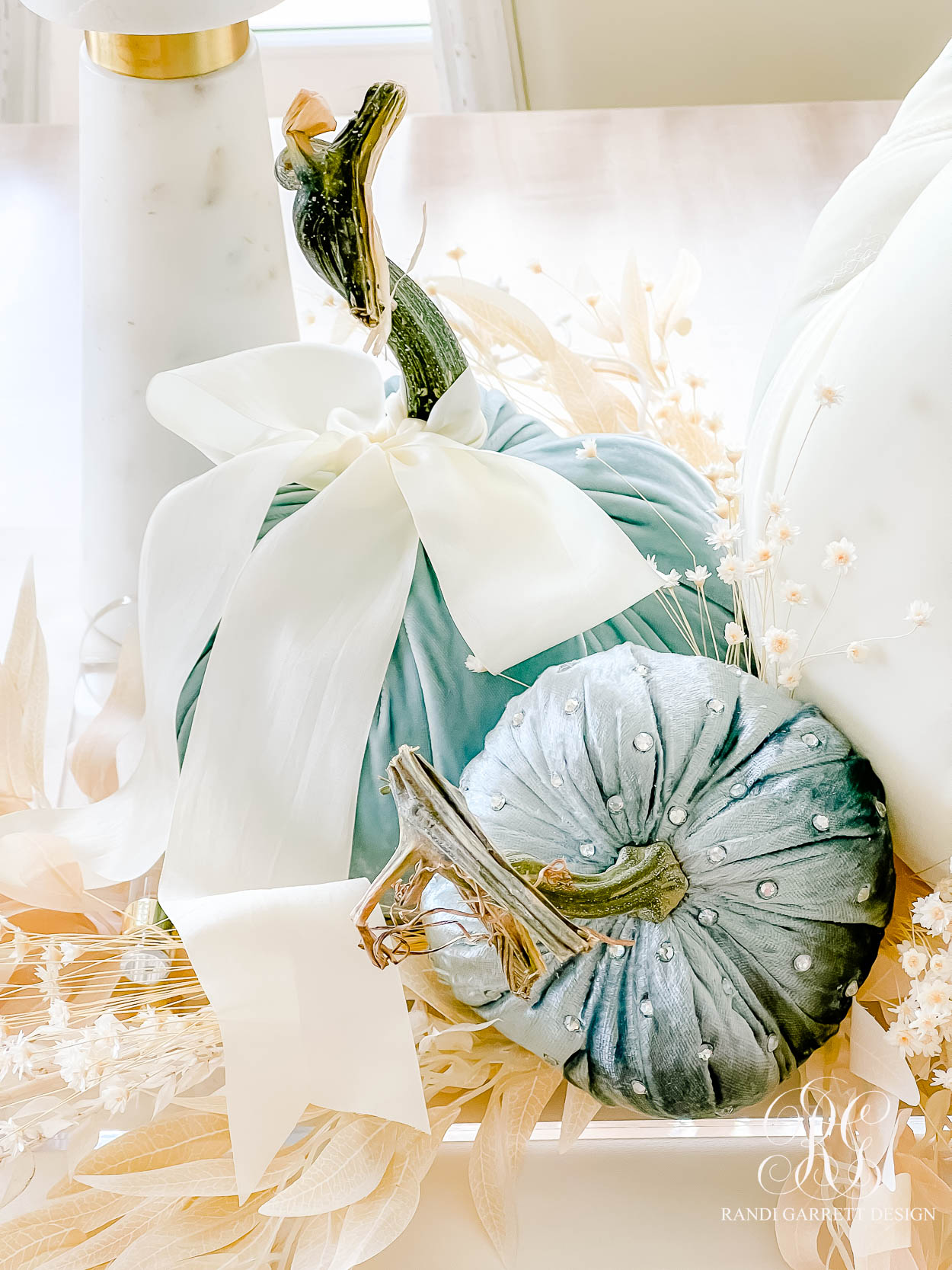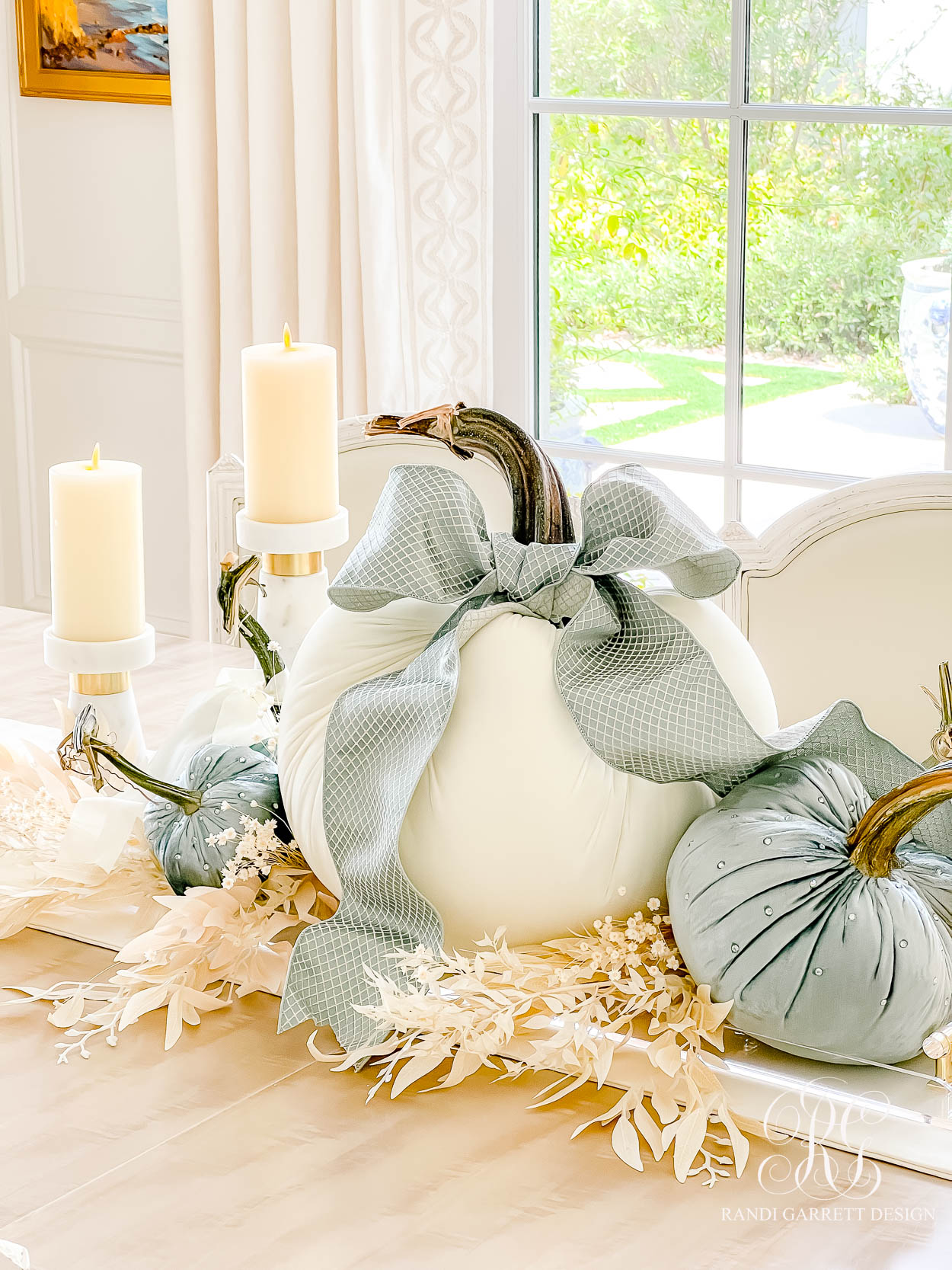 For the centerpiece, you will need a pretty table runner. Mine is cream with a beautiful monogram on both ends. This works year round, but looks especially magical during the holiday season.
I used a bathtub tray as the base for my centerpiece. It is stunning with the acrylic base and gold handles. I couldn't find a tray long enough for what I had envisioned, so I decided to think outside the box and use a long bathtub tray!
Next, I added my velvet pumpkins. Here is what I used…
After you place your pumpkins on your tray, tuck in a few white fall leaves and dried florals under the pumpkins. Trim a few sprigs off the stem so you end up with smaller more manageable pieces.
Add a few ribbons to your pumpkin stems. I only added two. Add some Tinsel Trellis ribbon to the largest pumpkin and some White Silk Ribbon to the Seafoam one.
Finally, place a few marble candlesticks to the ends of your centerpiece.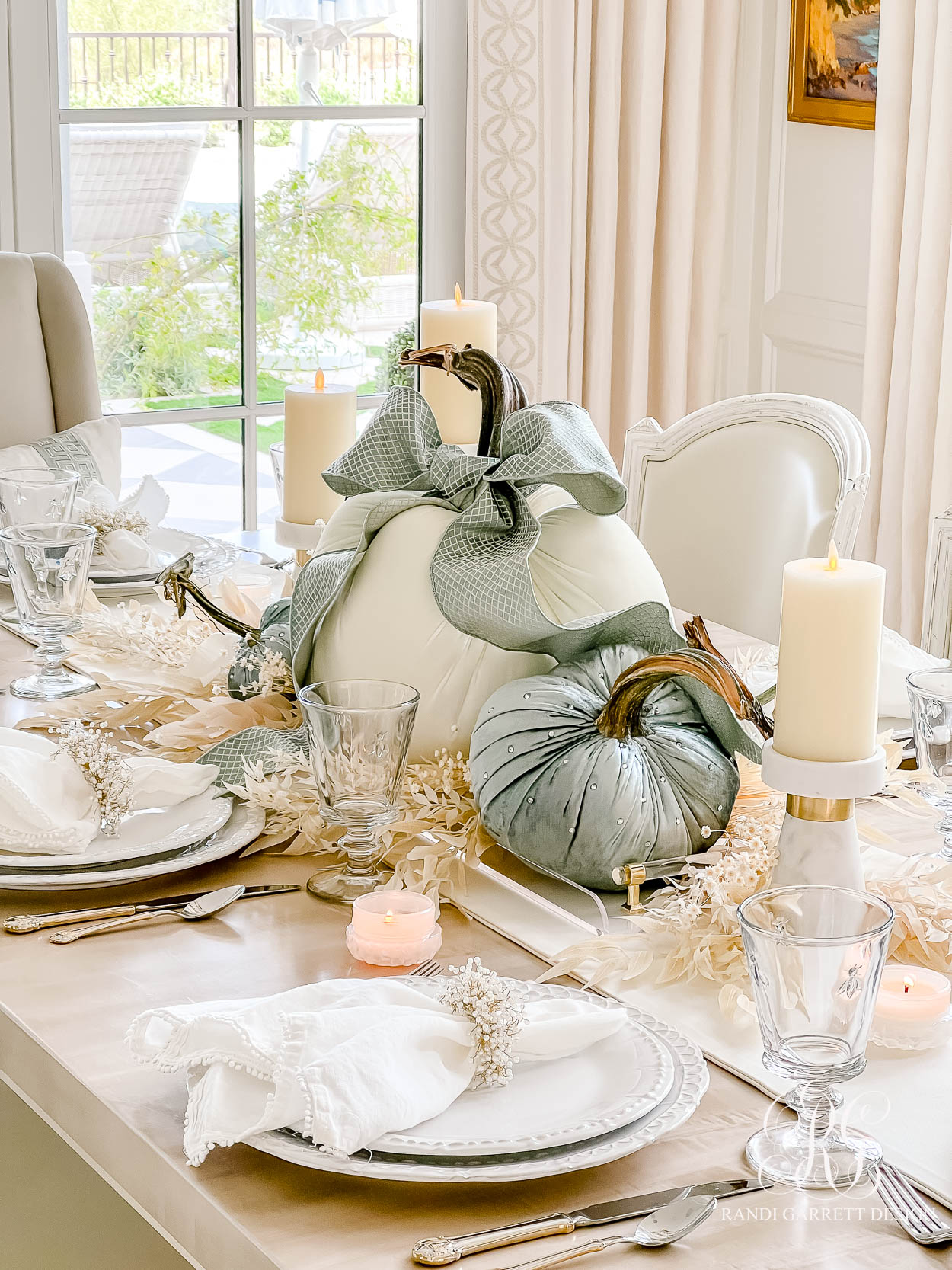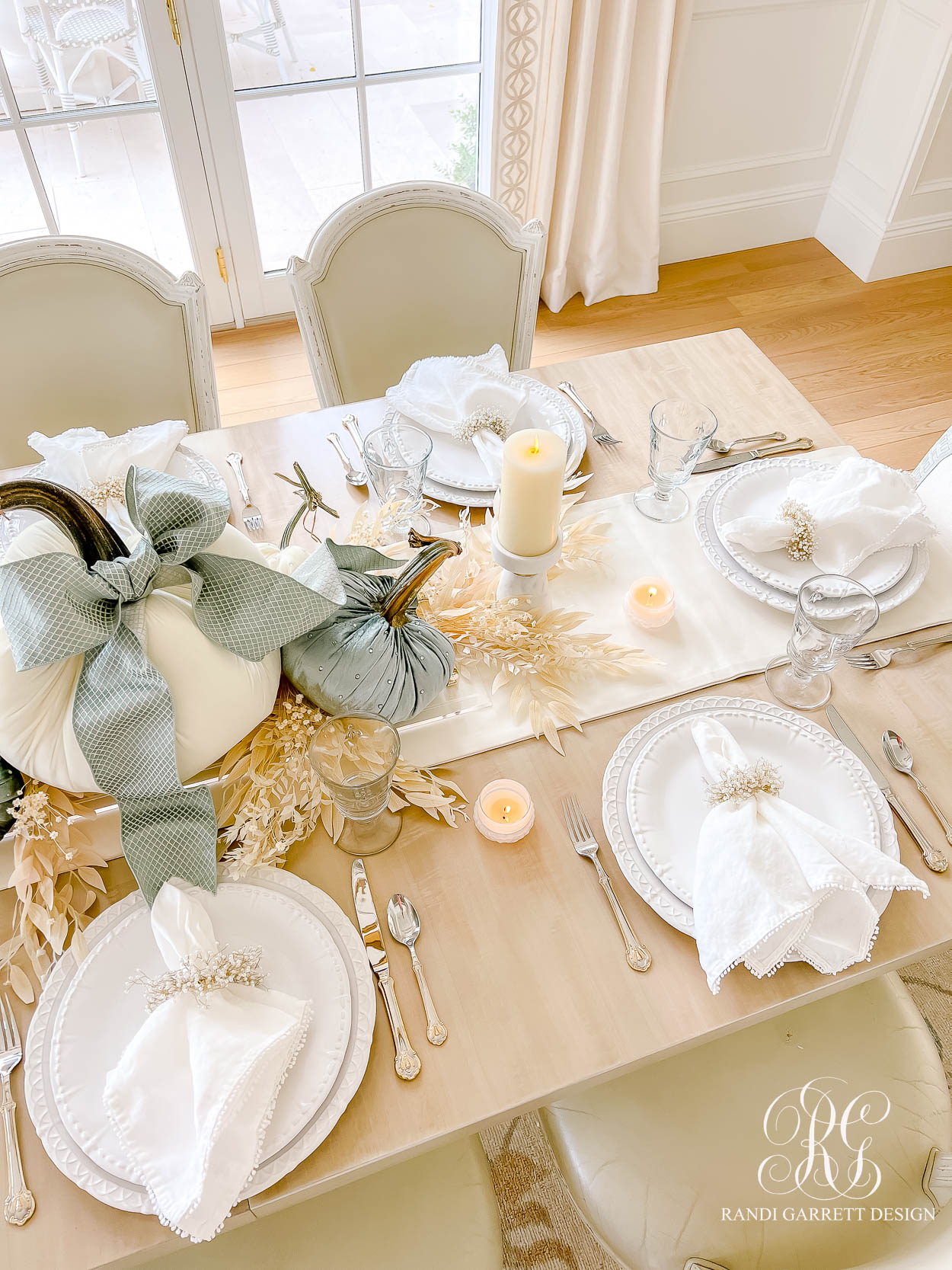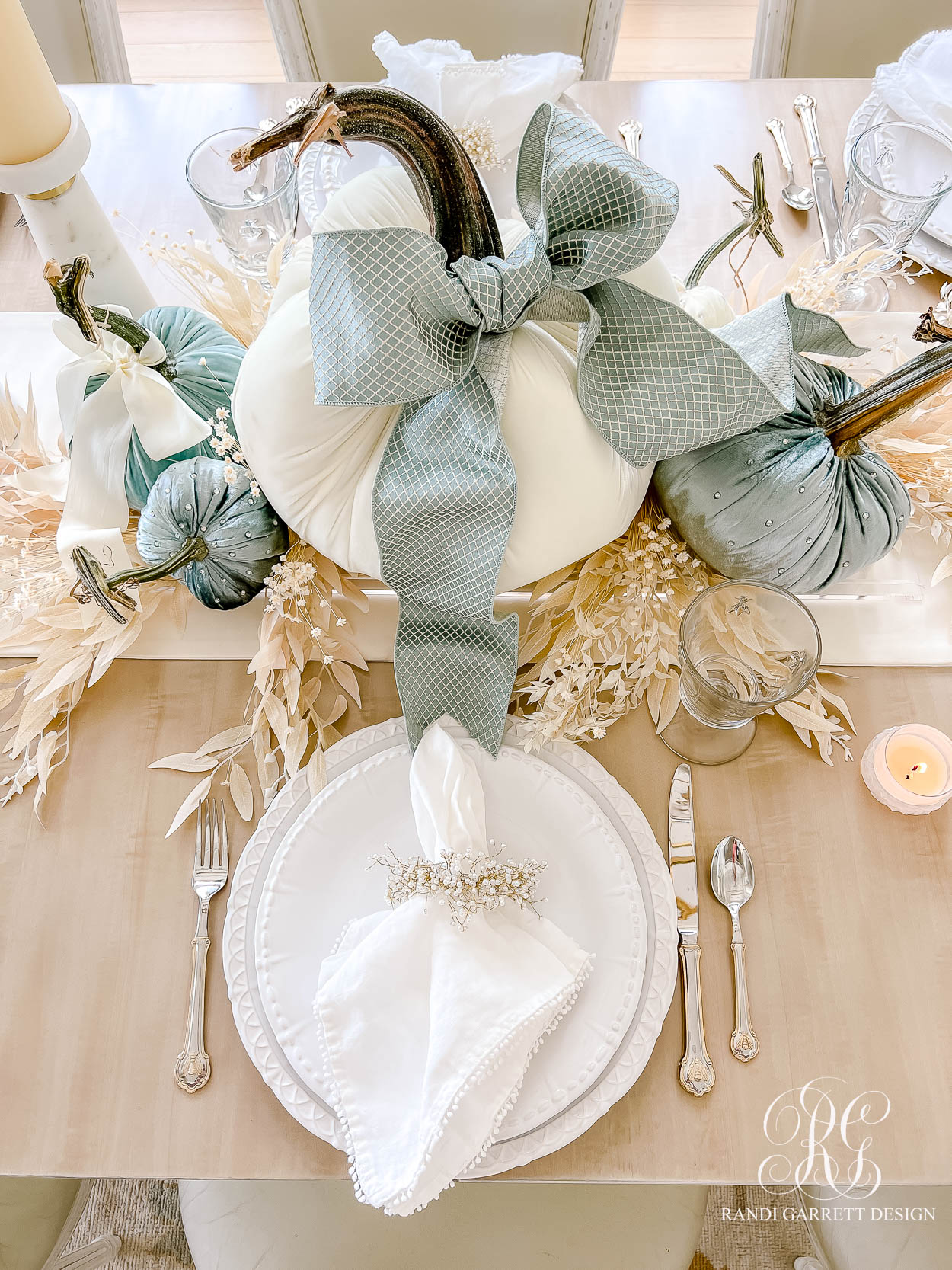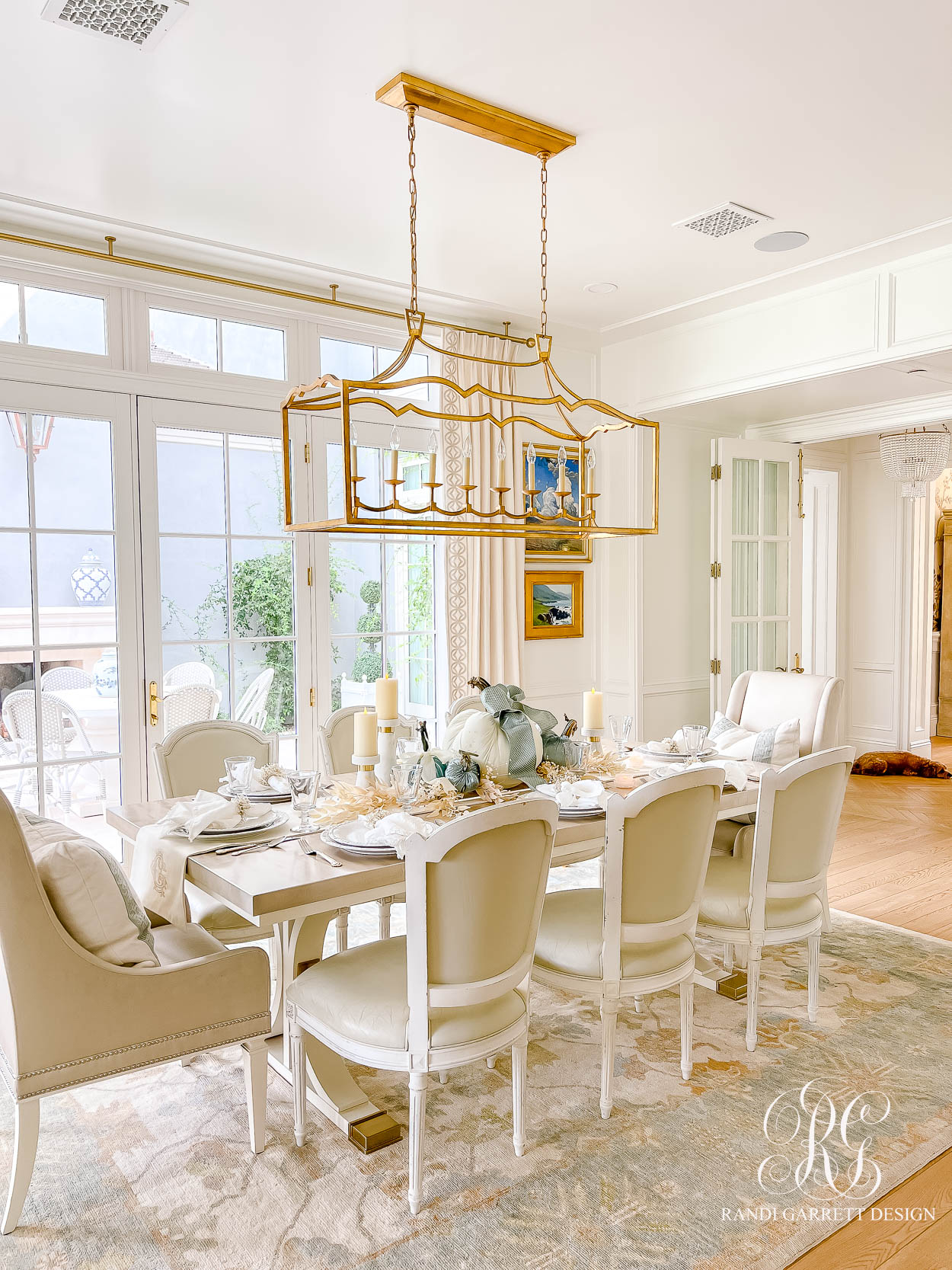 Keep the place settings sleek and elegant with white beaded dishes, pretty pom pom fringe napkins and pearl napkins rings. I used my bee footed glasses paired with my silver and gold bee flatware to complete the setting.