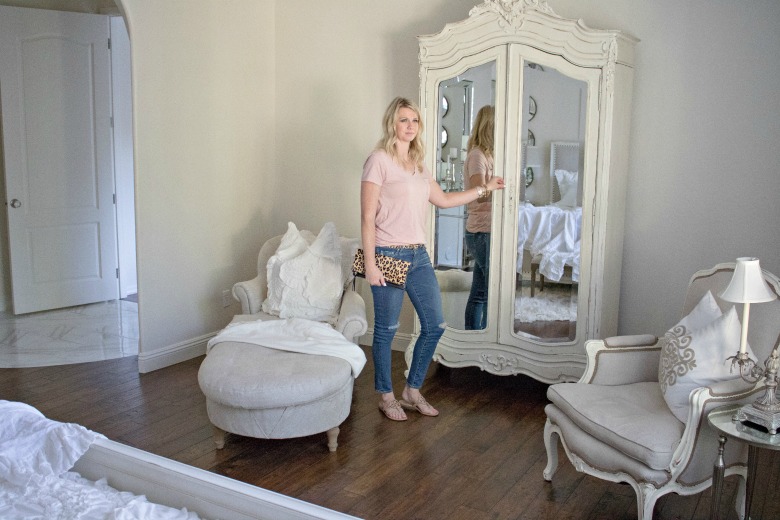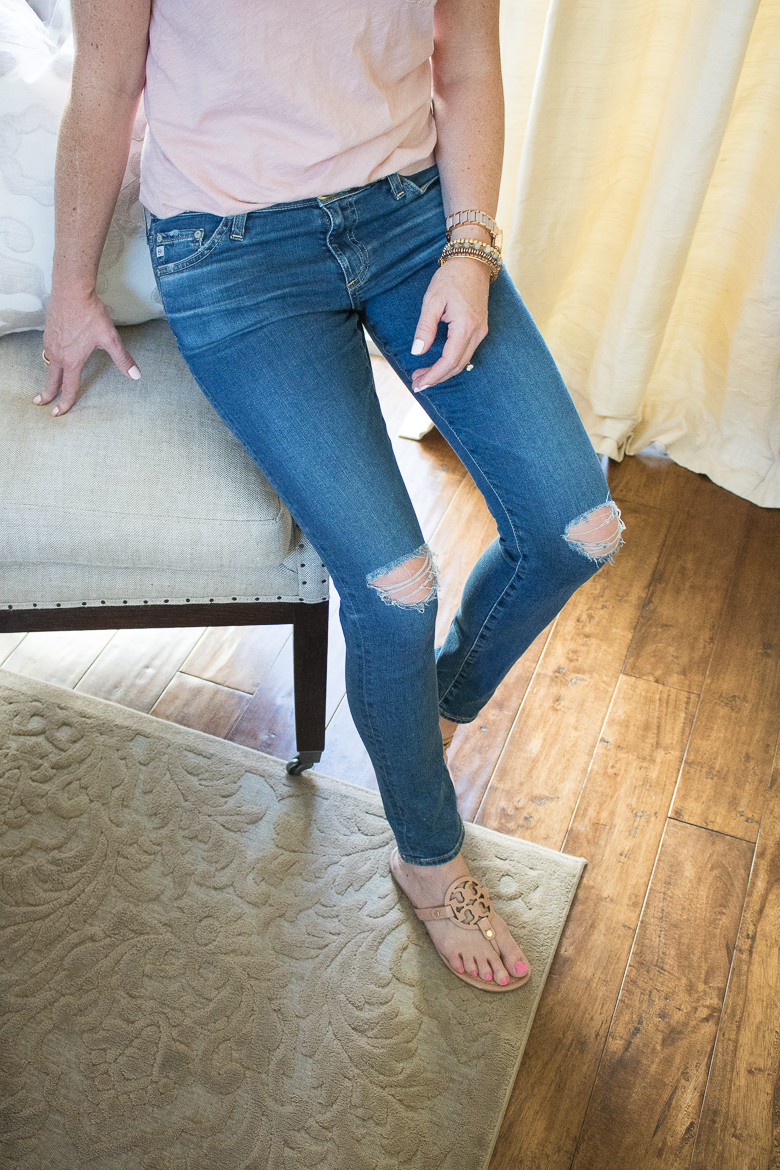 Summer is still in full swing here is Arizona! Just because it's hot outside doesn't mean you can't be comfy and classy in your attire. Here are two outfits I love wearing even in the summer. Just to clarify, if I was going to be outside for a chunk of the day, I would wear shorts! These outfits are for days I'm running a few places or headed out with my friends or hubby and would like to be comfortable and classy.
These jeans are THE MOST comfortable jeans I own. I like to wear them rolled up when I get hot. They are versatile and will carry me through fall and winter.
The tee shirt is light weight and comes in tons of colors.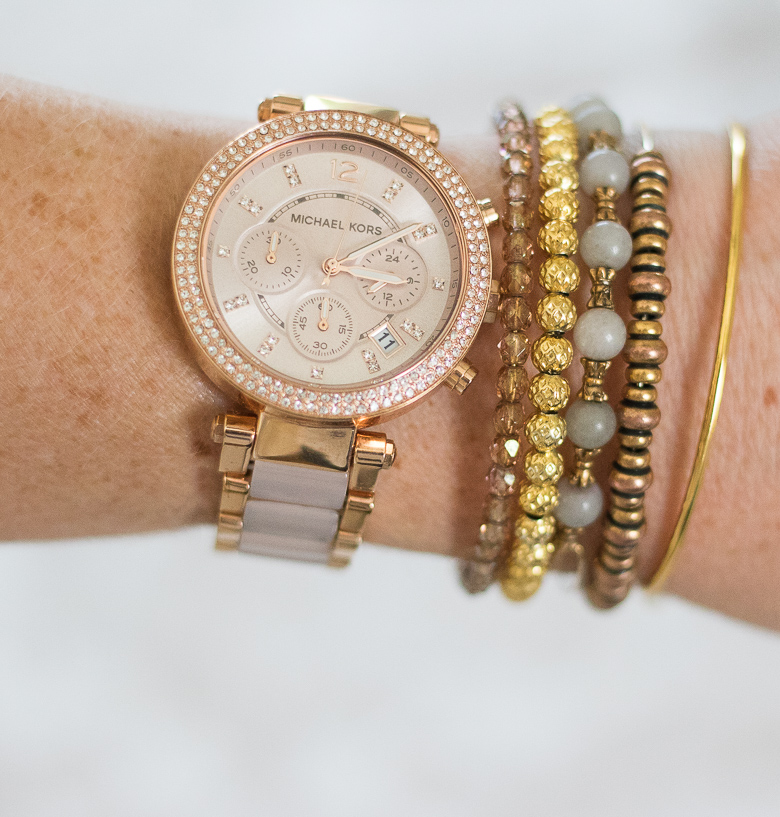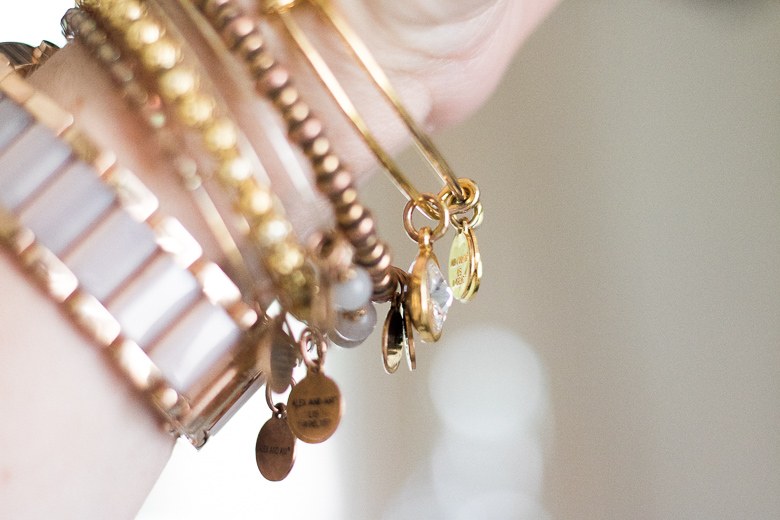 Accessories can elevate an outfit with little effort. I throw these bracelets on with almost every outfit to dress it up a touch.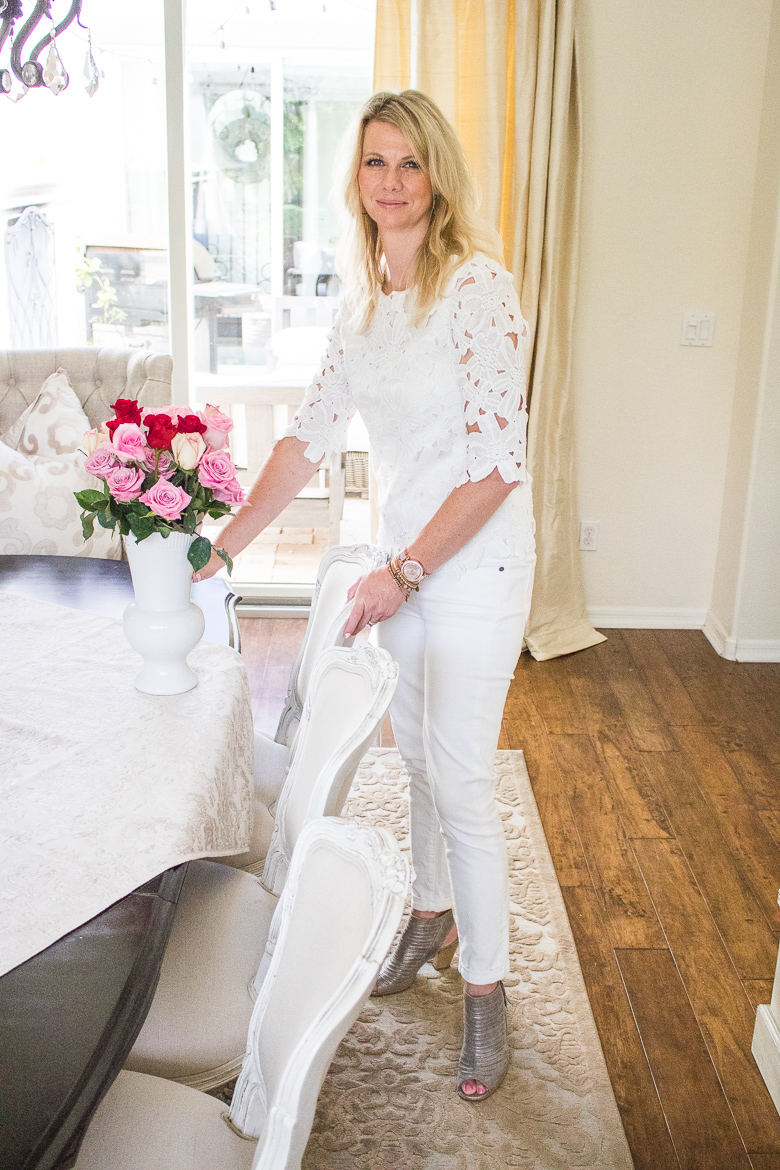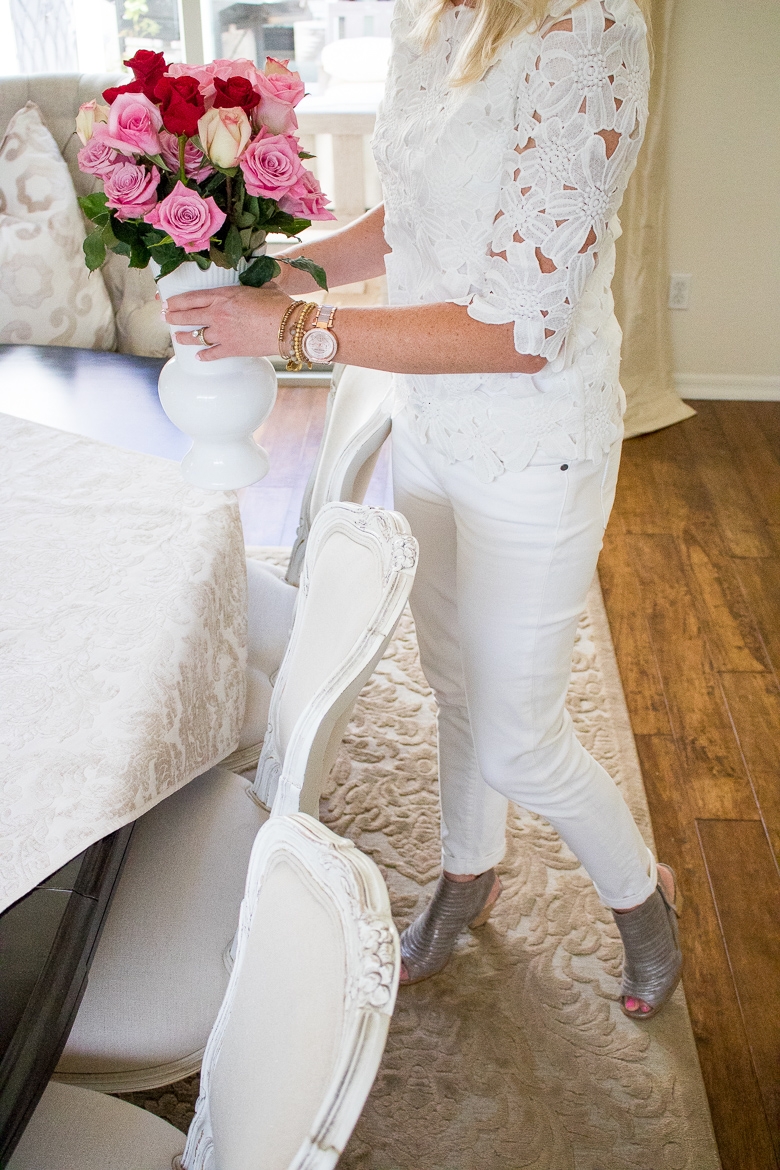 I love wearing all white for a fresh summer look. Switch out heels for a pair of flip flops for a more dressed down look.
Notice I've paired this outfit with the same jewelry from the above outfit.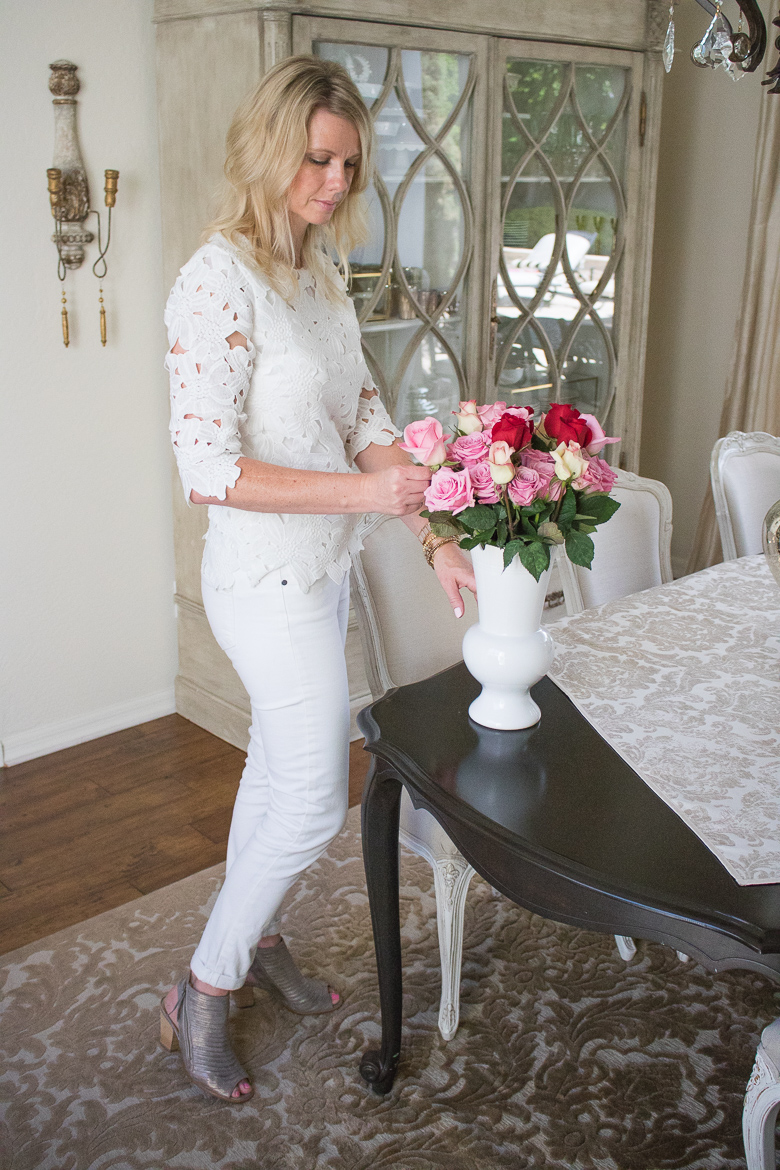 These peep toed sandals, I can't say enough about these sandals! Talk about comfort! They are worth every penny. I would trade in 5 pairs of so so shoes to have this 1 pair of awesome shoes. I would vacuum and do laundry all day long in these babies!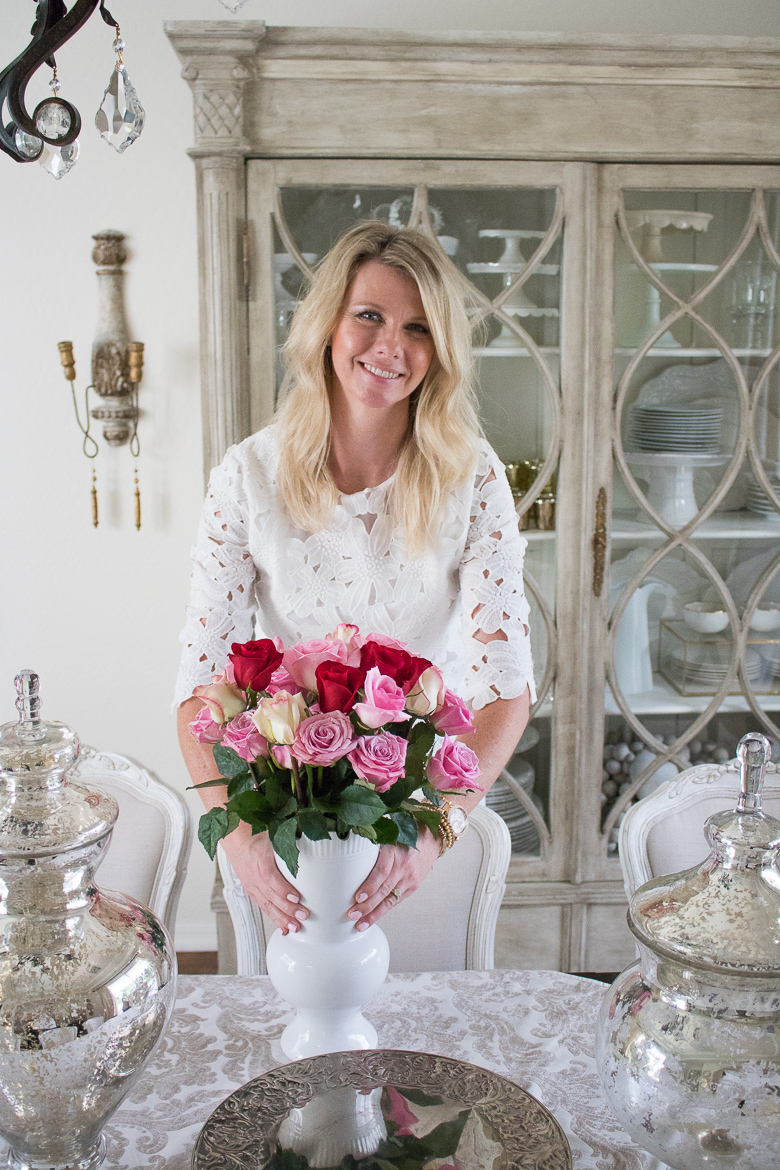 Let's talk about this shirt. This is my favorite shirt of the season and it is less than $25!!! It looks fabulous with shorts, capris, jeans or skirts. I get stopped all of the time and asked where I bought it from. I'm wearing a medium.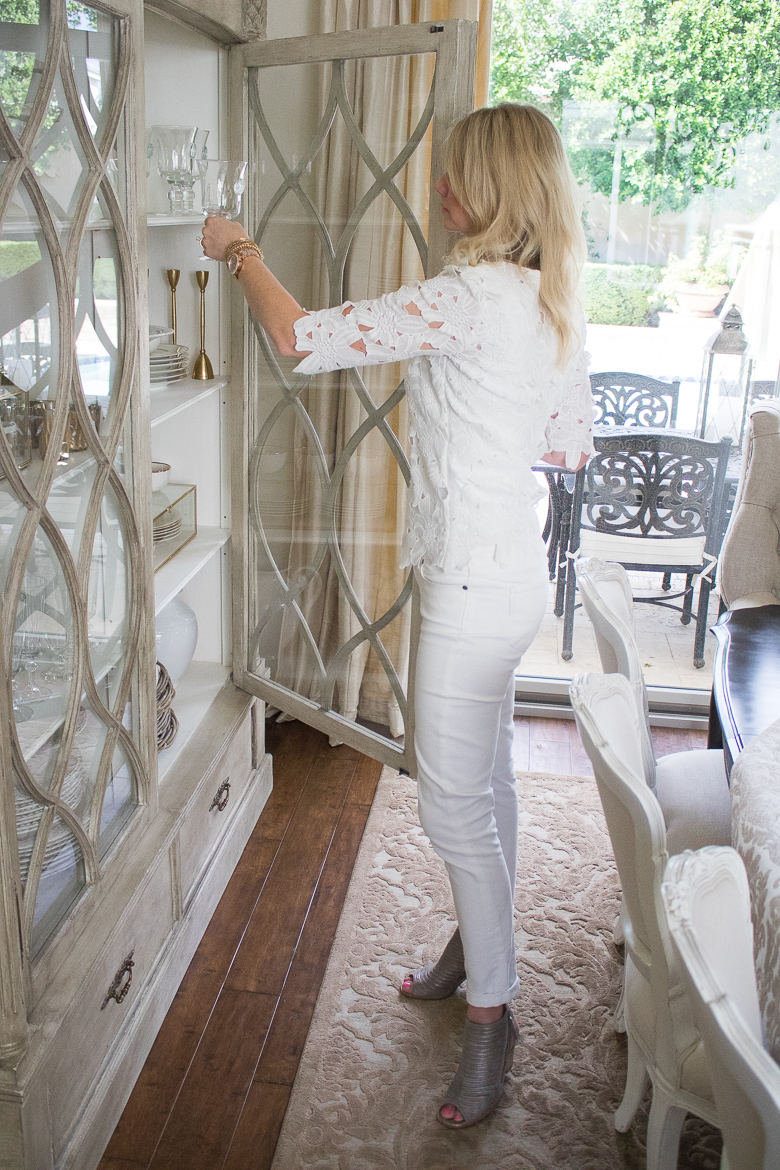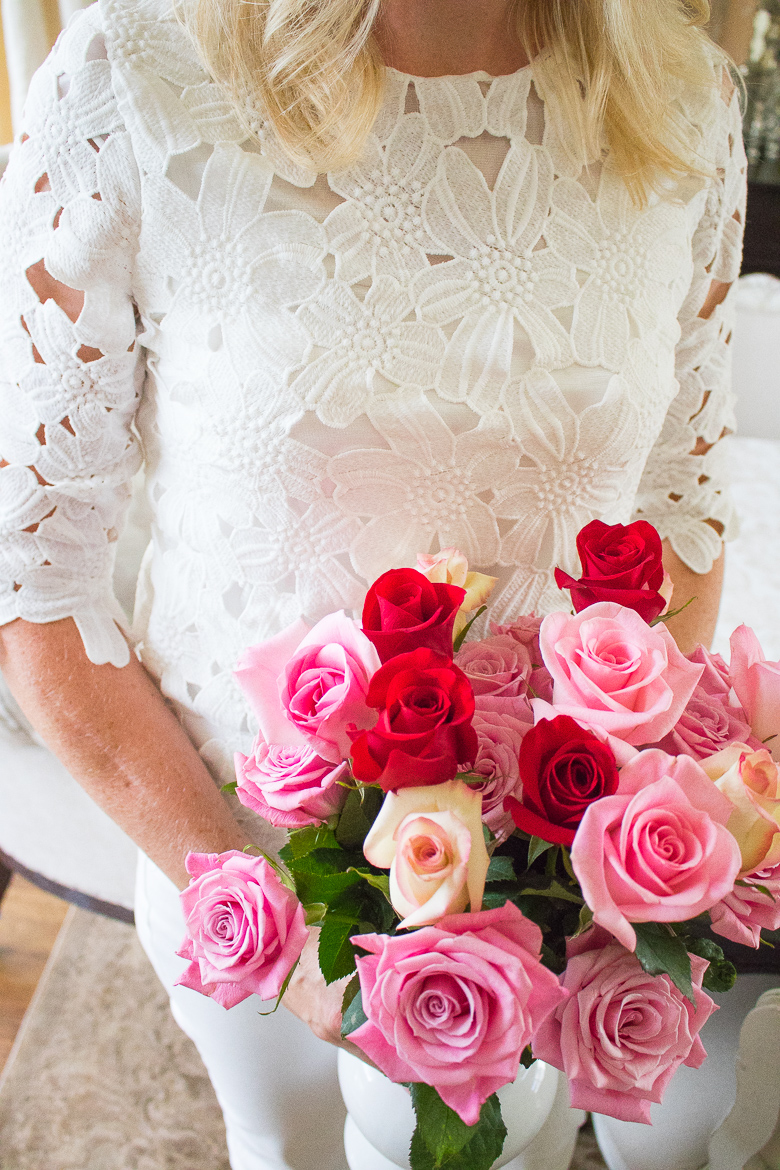 Have a wonderful day! Have fun shopping and dressing classy this summer.
Remember to subscribe to my emails for a chance to win a black leather banded Daniel Wellington watch. Giveaway closes August 17 at 7 PST. Open to US residents only. If you are already subscribed, you are already entered! The winner will be announced on my blog.
*This post contains some affiliate links for your convenience.
Shop these outfits
***

xo
Randi