Homemade Christmas Caramels are the most delicious Christmas candy! Make these ahead of time and enjoy them for weeks during the Christmas season! I have vivid memories of making these in my mom and dad's kitchen as a little girl. My job was to cut the wax paper squares and wrap the caramels. Back then, then we had to cut the wax paper by hand, so I was in the kitchen with my parents for quite sometime. It was precious time. Now as I wrap my caramels with my kids, with pre cut squares, I think back on that time spent with my parents making this recipe even sweeter.
These candies are so buttery and delicious and will leave you reaching for another. Last year, I added orange extract instead of vanilla to our's, Oh my goodness were they yummy! You could also use raspberry, peppermint, anise, strawberry or coconut extract. Enjoy these Homemade Christmas Caramel Recipe. I hope it becomes a special tradition in your home.
This post contains affiliate links for your convenience. Read my disclosure policy here.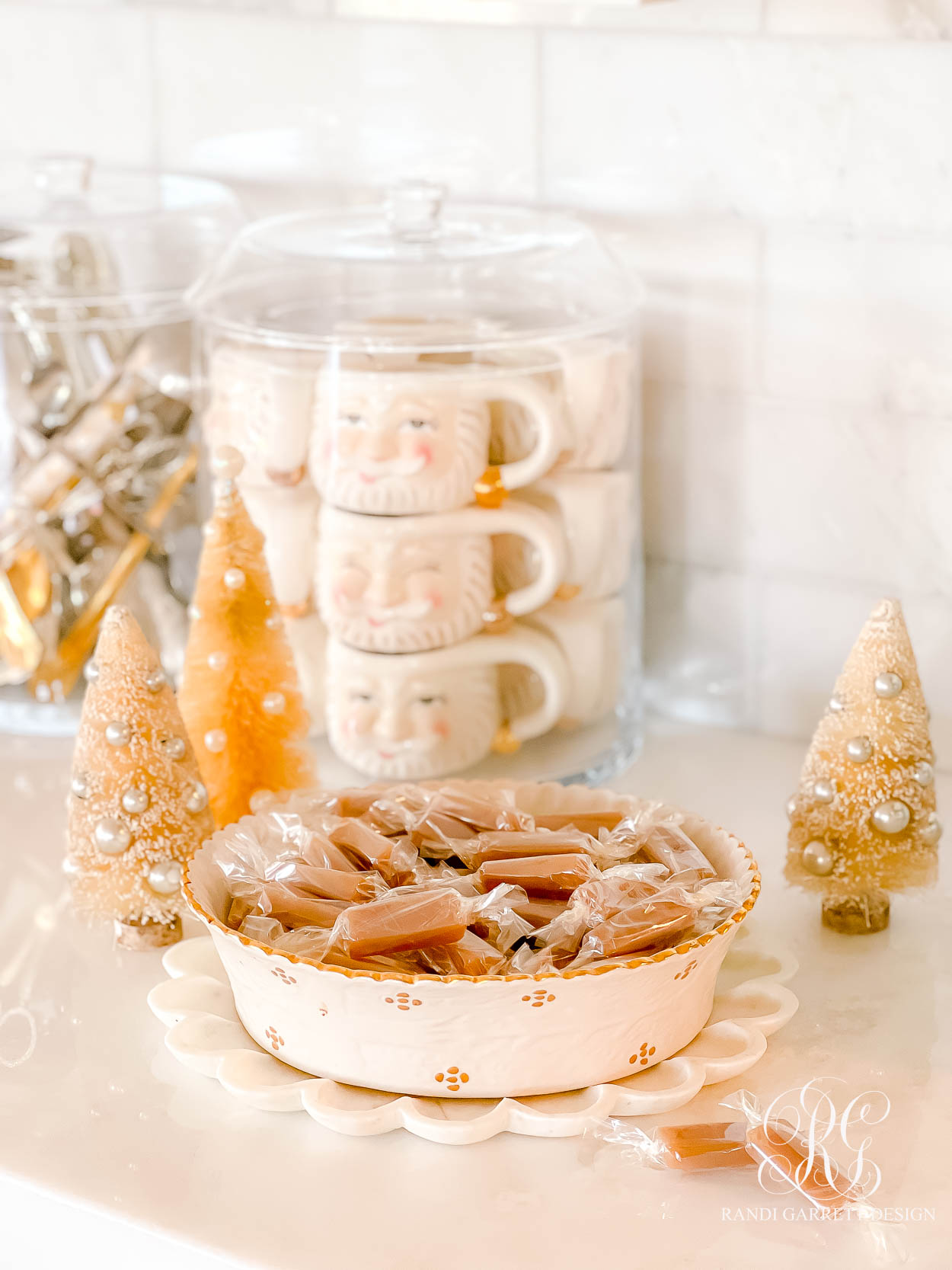 Ingredients
2 cups granulated sugar
1 cup brown sugar
1 cup light corn syrup
1 cup whipping cream
1/2 cup salted butter
2 tsp vanilla (can substitute another flavor liquor like orange, raspberry, coconut etc)
Instructions
Combined all ingredients except vanilla in a large pan like a dutch oven or stock pot.
Cook over low heat, stirring occasionally.
Bring to a boil.
Place a candy thermometer on the side of the pot to track the temperature.
Stir constantly with wooden spoon until the caramel reaches 248 degrees and looks amber in color.
Immediately remove from heat and add vanilla or flavored extract.
Pour onto a greased cookie sheet.
Let cool then cut into squares with a pizza cutter.
We like to use a syrup pitcher to pour the caramel into then pour into silicone caramel molds. This makes perfectly shaped caramels.
Wrap into wax caramel wrappers.