One year ago today, we moved into our dream home The Wren. It was quite the whirlwind! The house wasn't close to being complete, but we sold our other home. Our kind builder got as much done as he could and we moved into a construction zone. Three days later, family and friends rallied and helped me put up my Christmas decor. While it felt so good to finally be home, this year feels a thousand times better! We are settled and we are truly home for the holidays! So, it is with a very full heart that I share The Wren's Christmas exterior.
Thank you for being here. Thank you for joining in the journey of creating our dream home The Wren!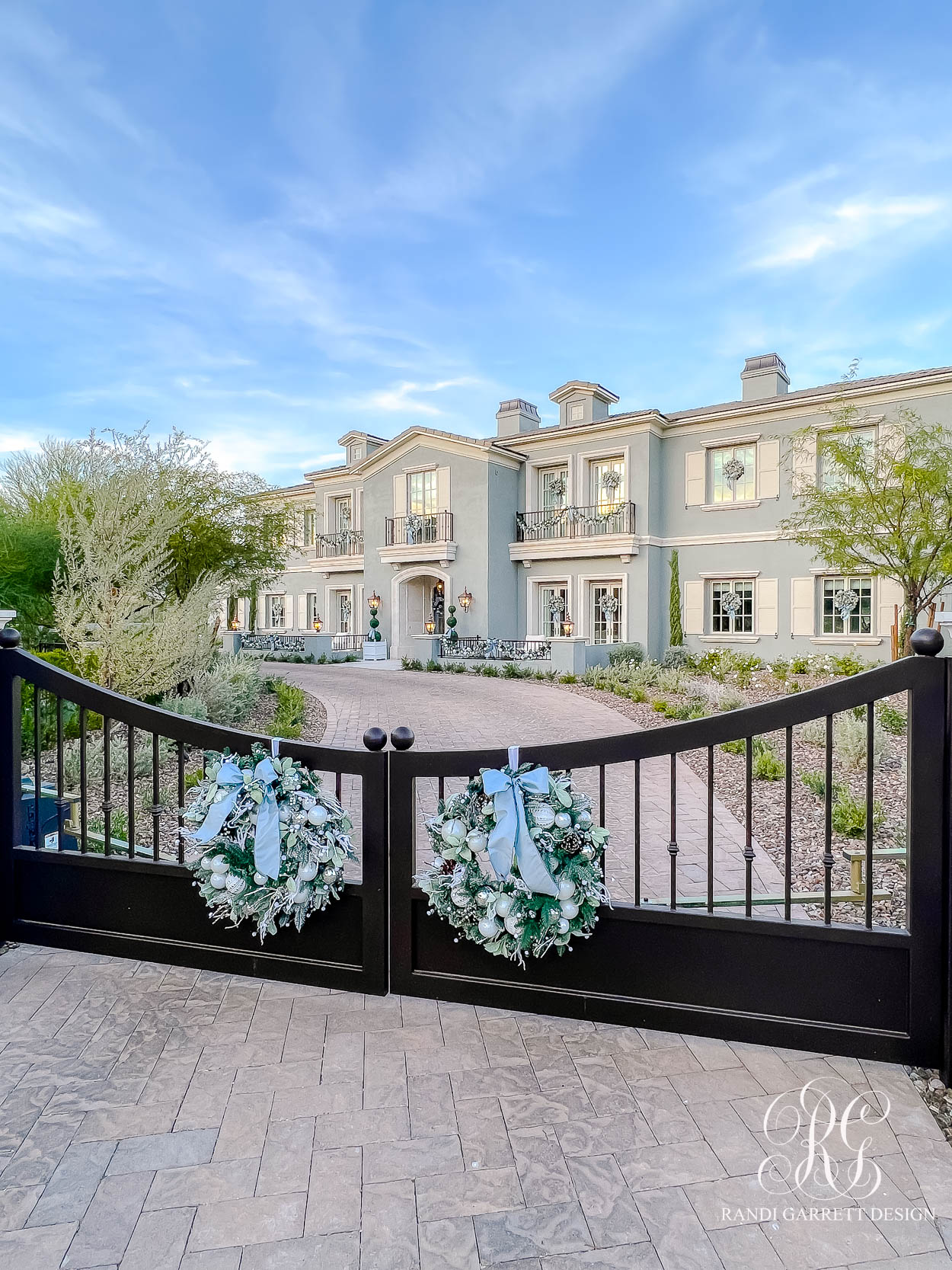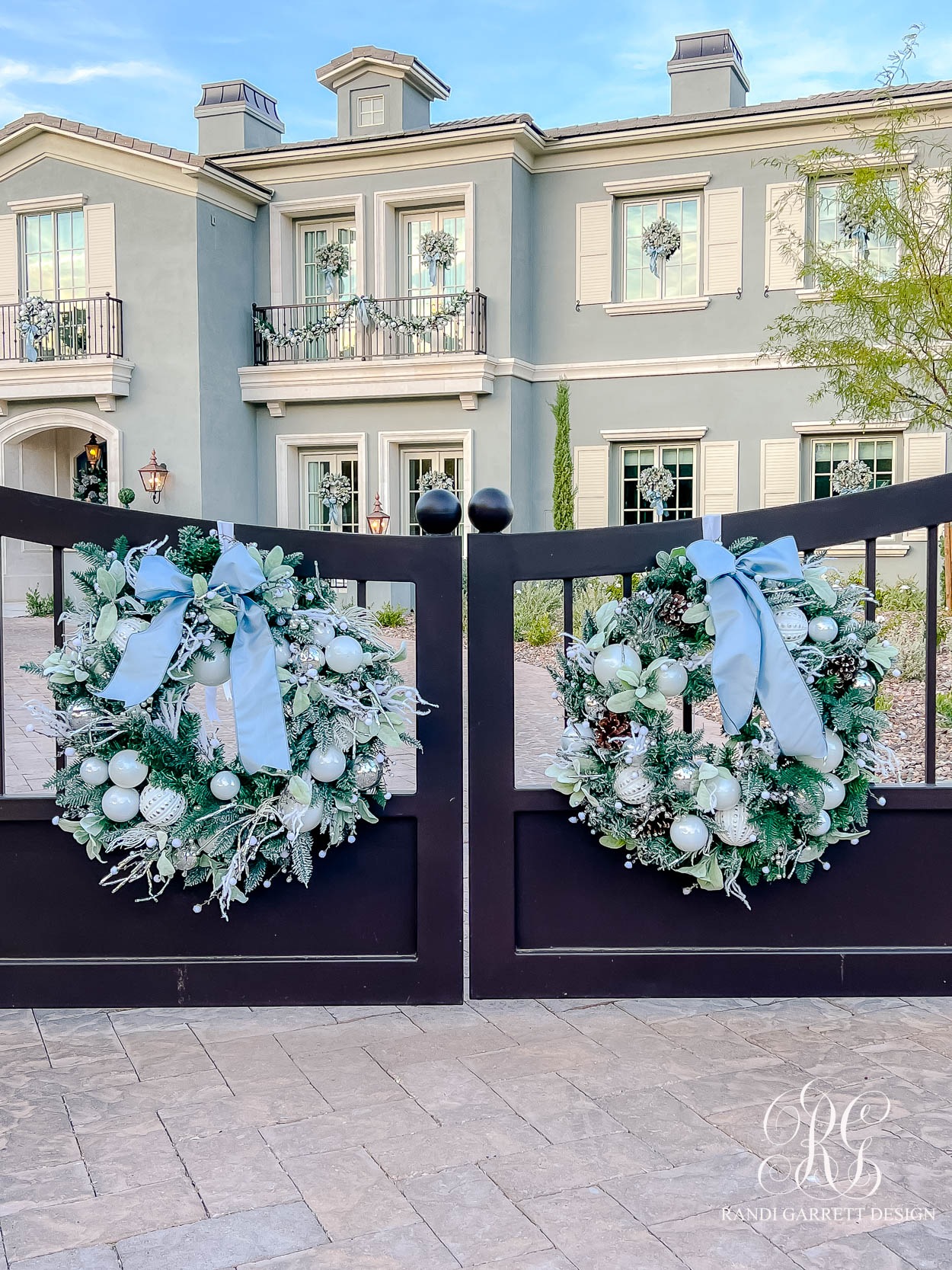 Battery Operated Christmas Wreaths | French Blue Taffeta Ribbon
These outdoor wreaths are stunning and match the outdoor garlands that are hung on the house. They are battery operated and have timers on them as well. I tied a french blue bow on them to tie into the interior of the house.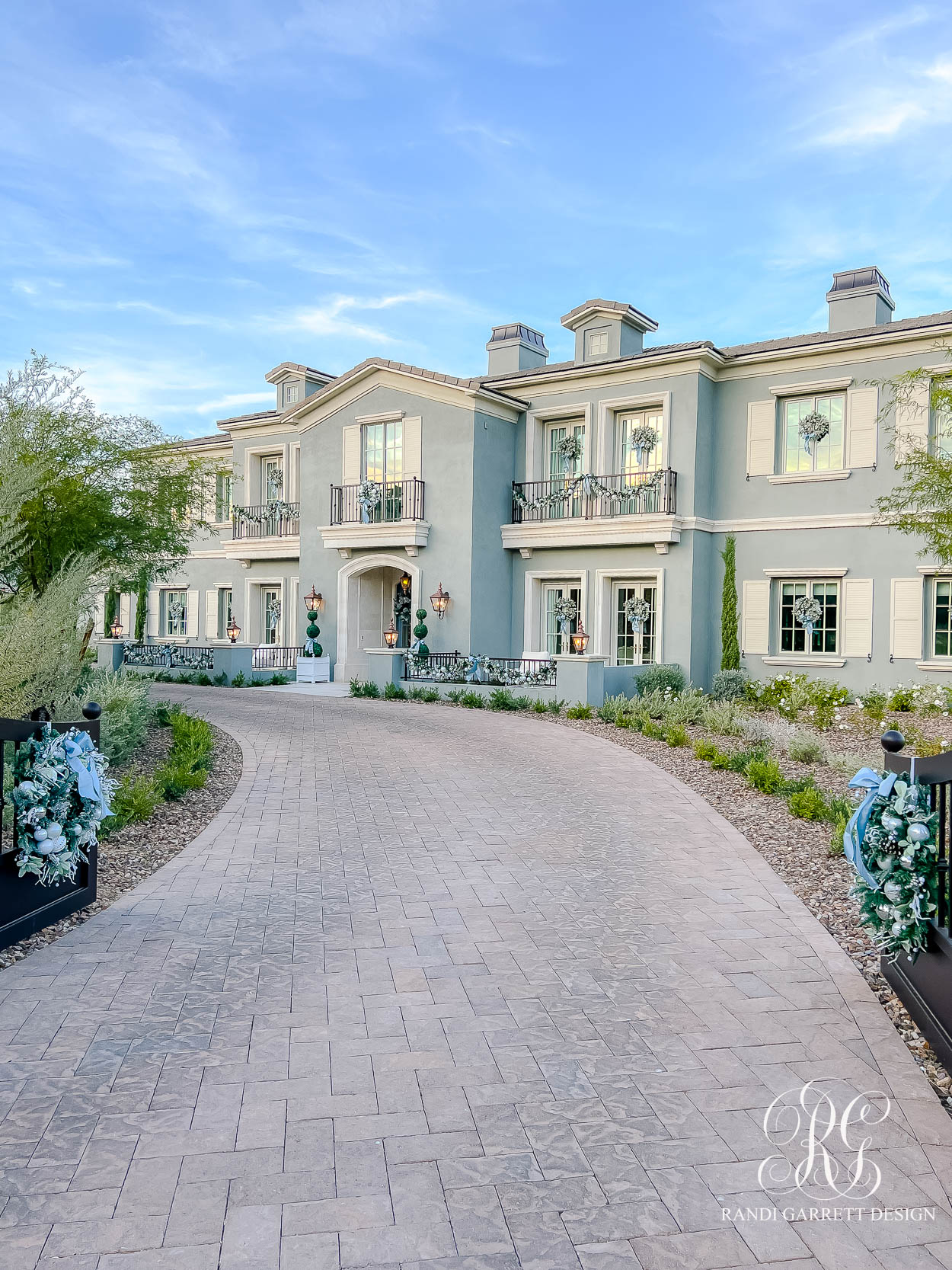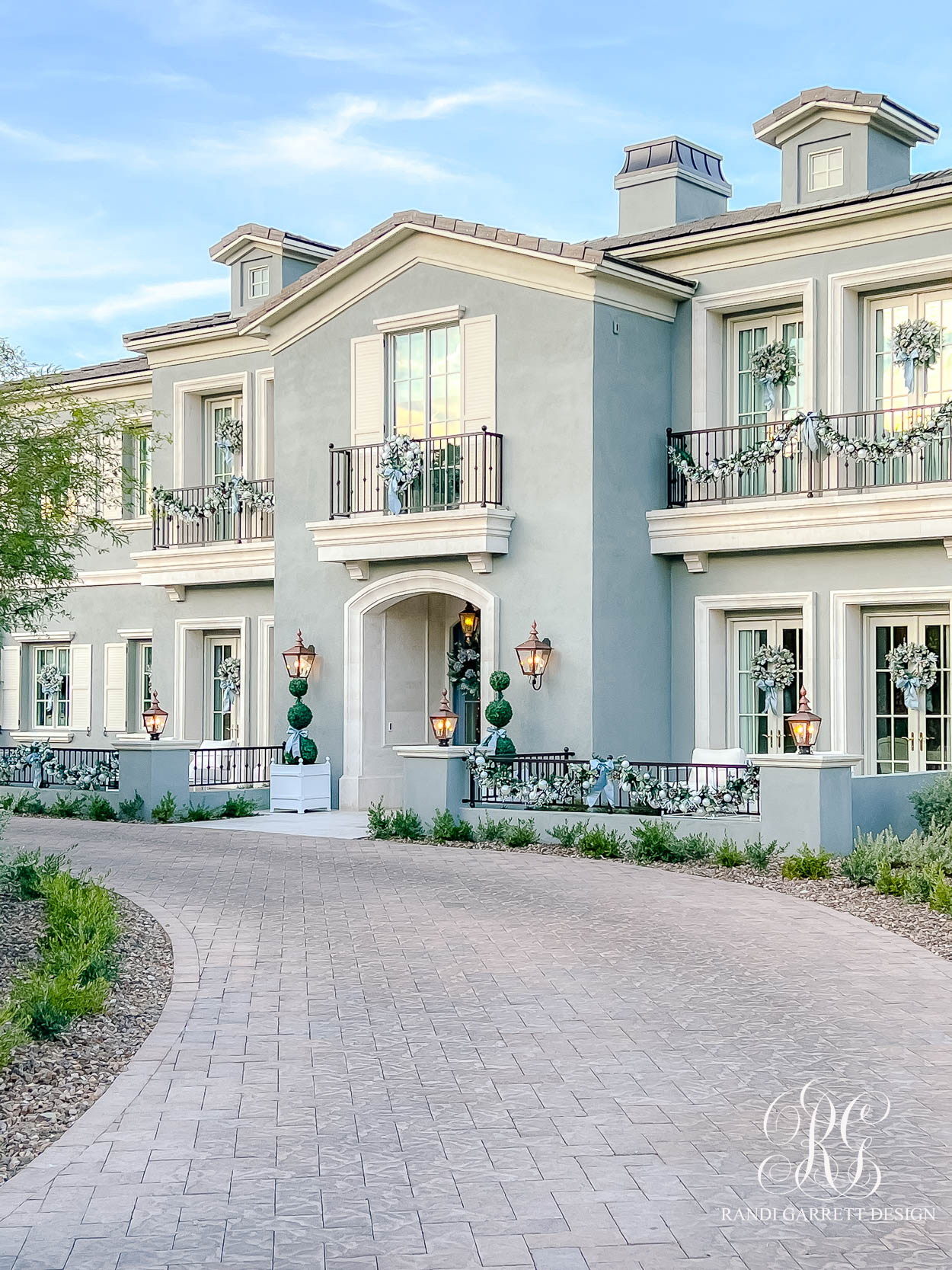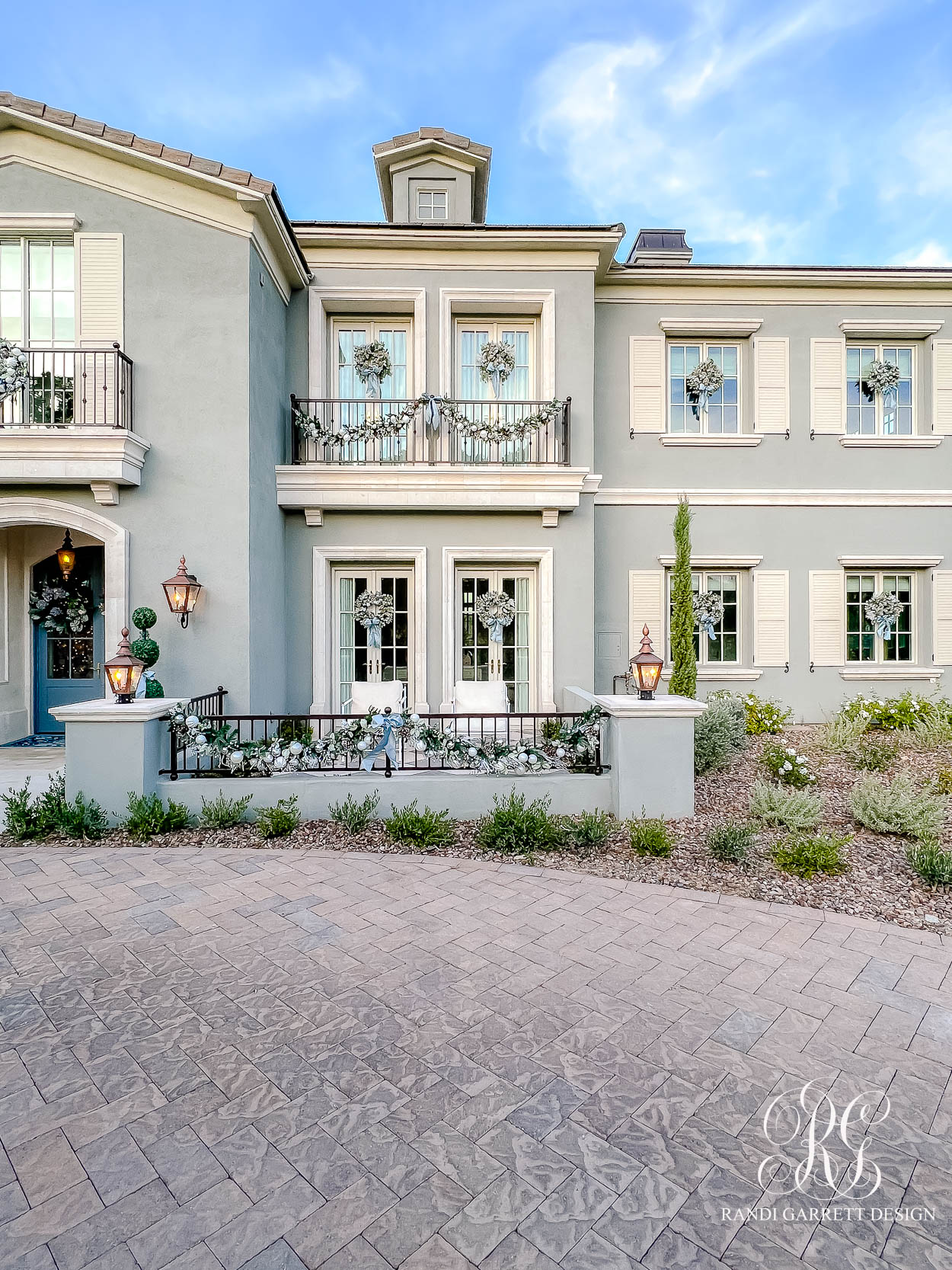 I used Command Hooks to hang these affordable outdoor wreaths on each of our windows. They are so beautiful and feature lightly flocked pine, lambs ear and glittery gold berries. A french blue taffeta bow completes them.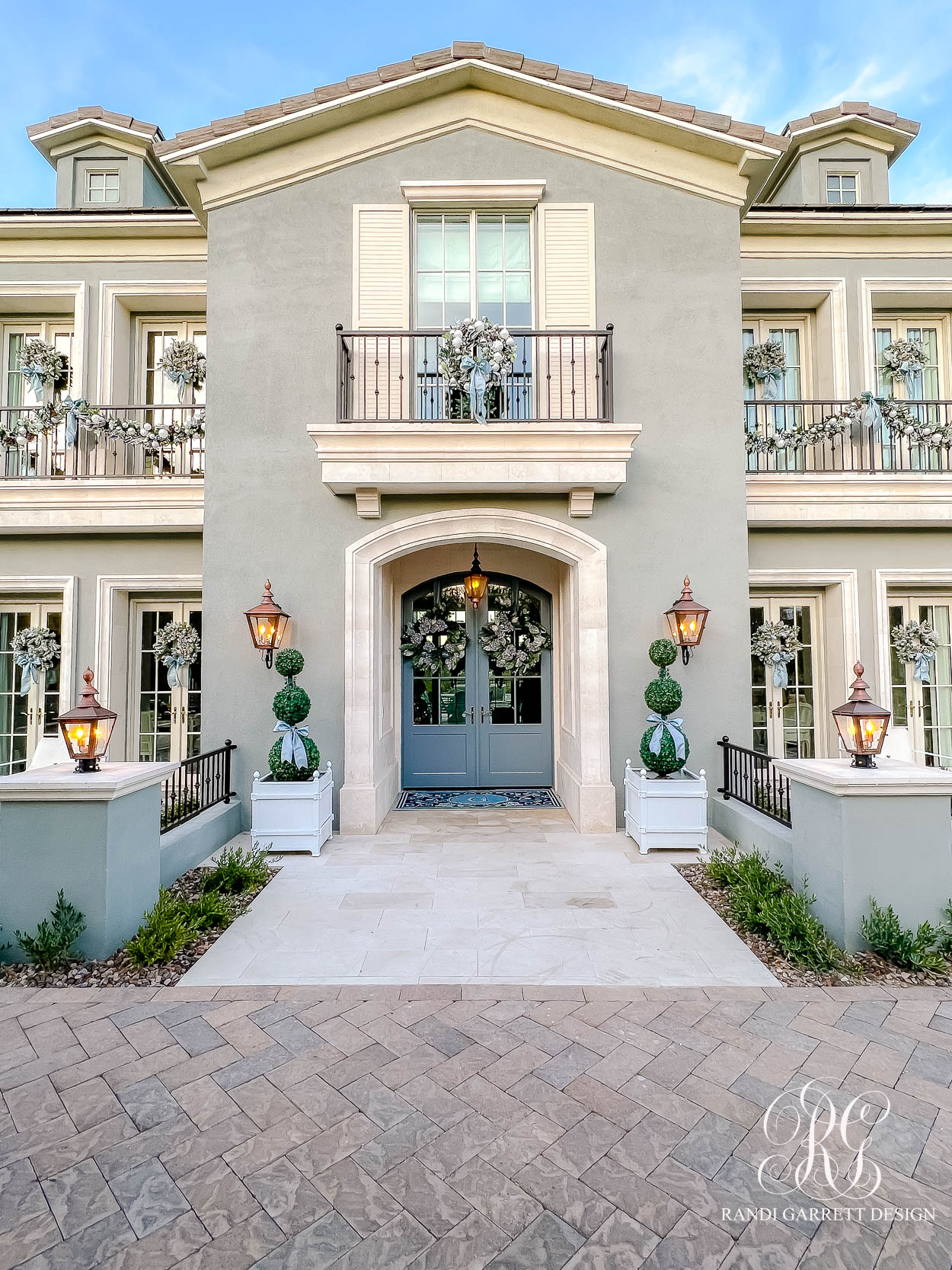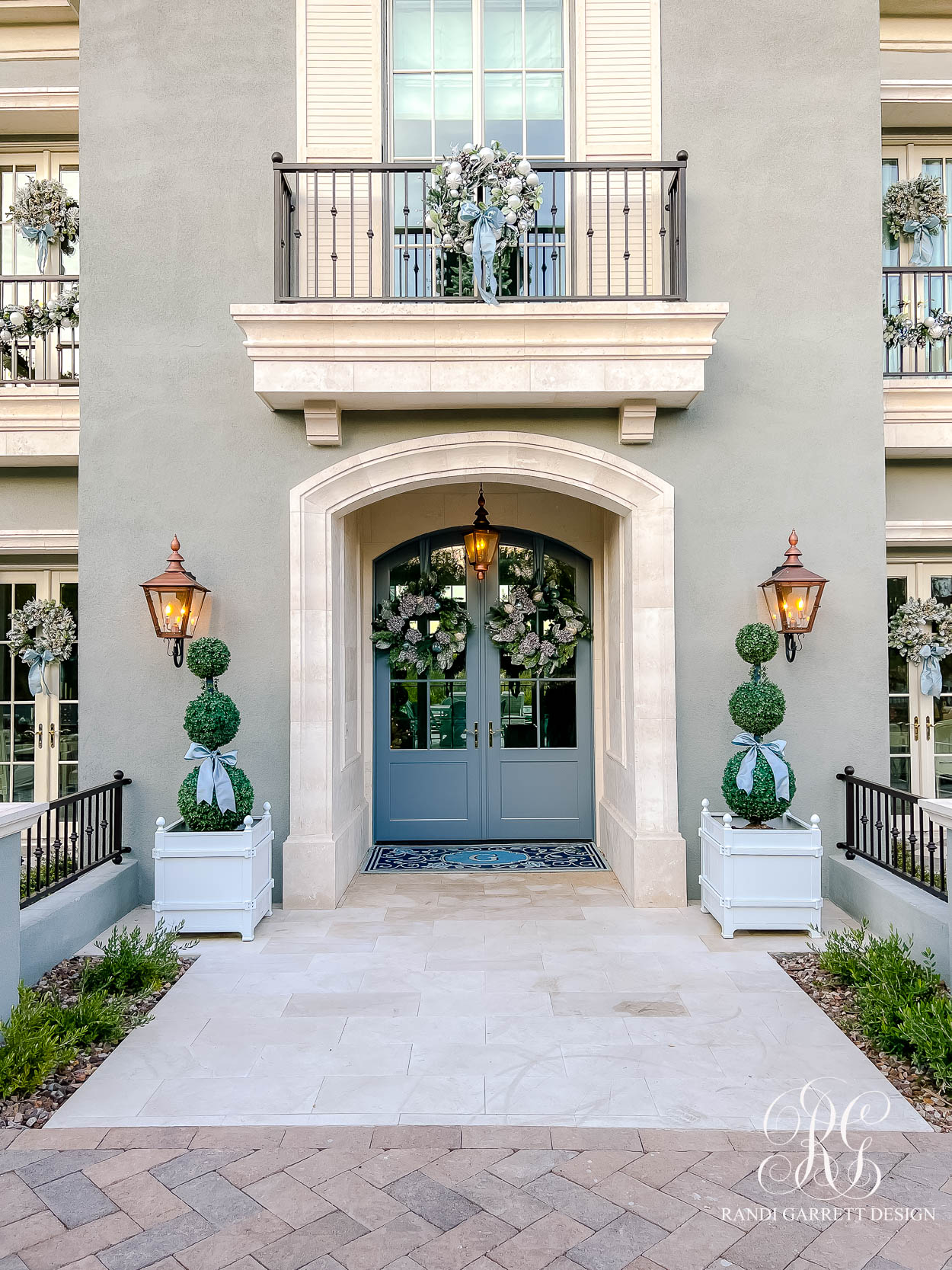 Wreaths on front door (battery operated with timer) | Wreath above front door (battery operated with timer) | Doormat | White Planters | Triple Ball Topiary | French Blue Ribbon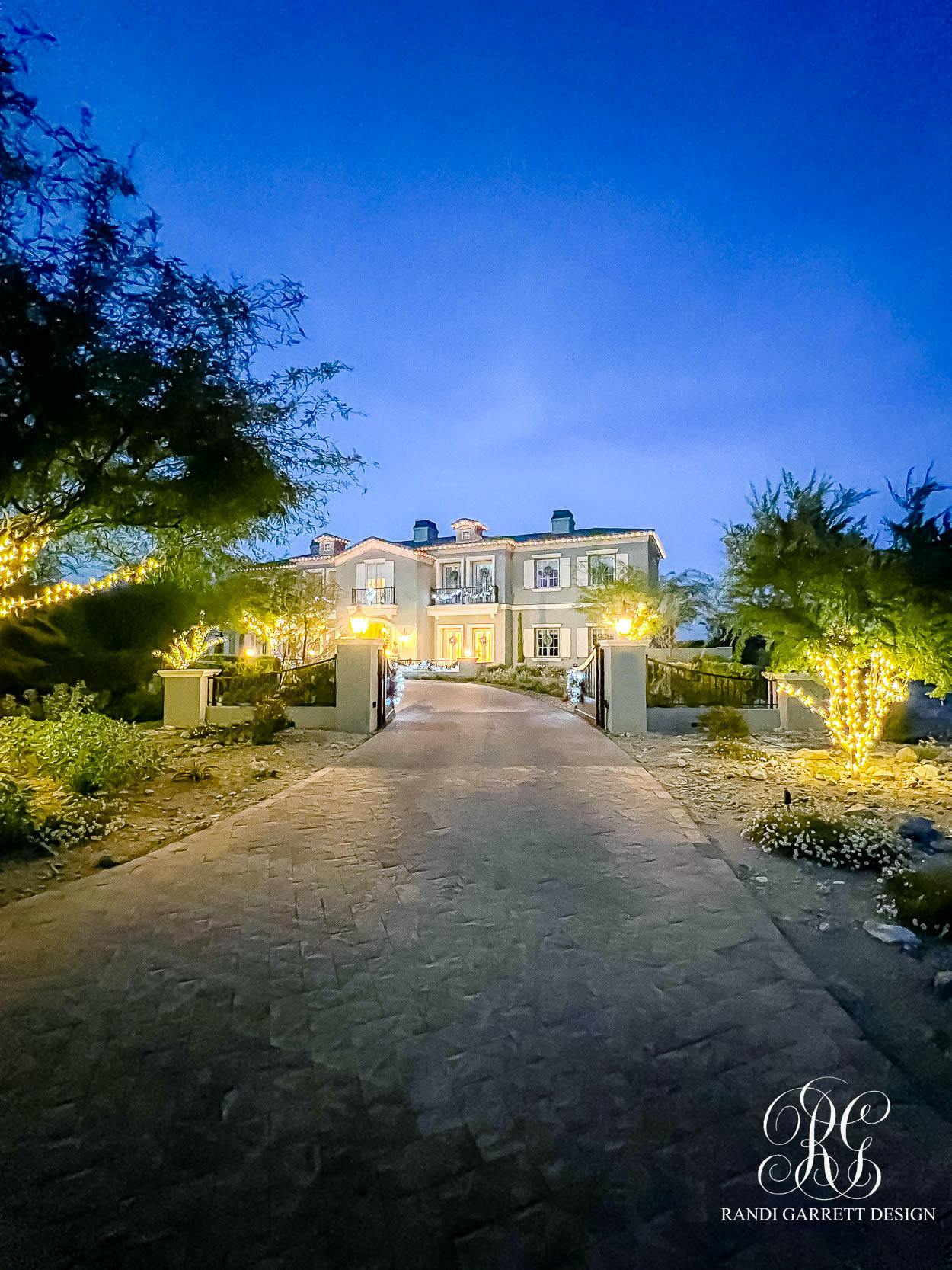 Wreaths

Garlands

Porch Sources