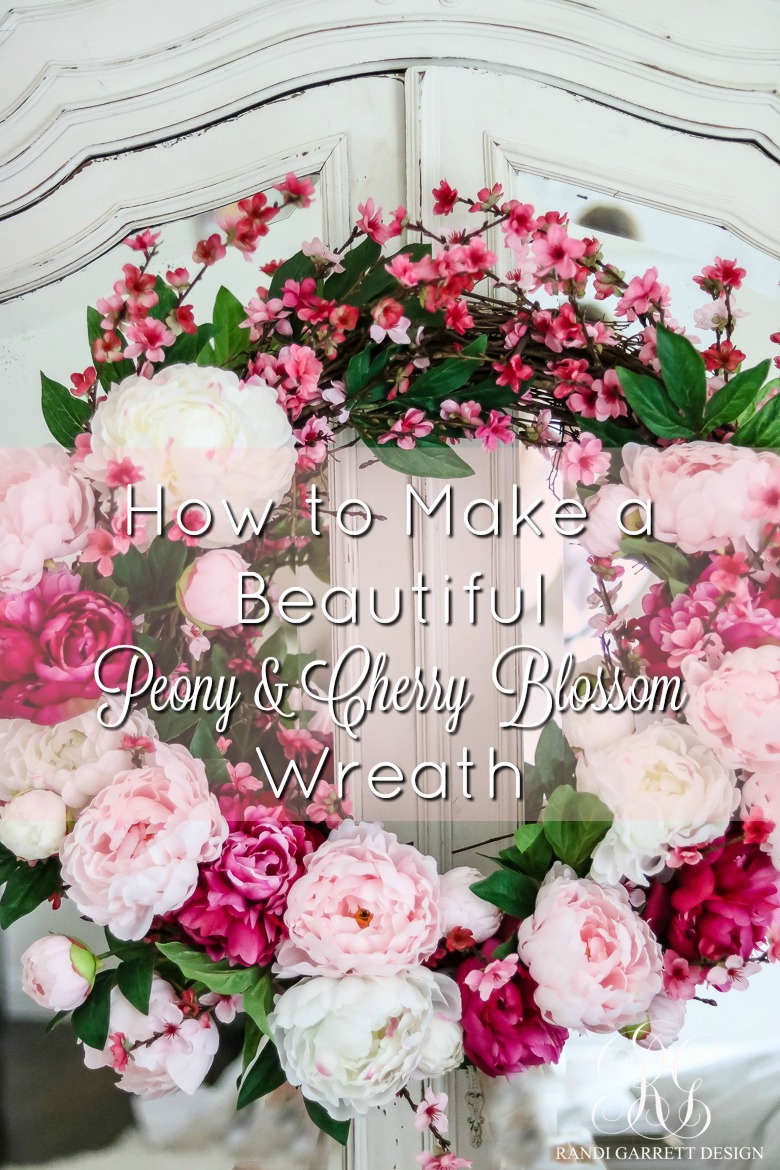 Earlier this week I shared our front porch all dressed up for spring. You can see the full tour here. Whenever you design a space, you should have a focal point. Something that steals the show. The star of this year's porch is a pink peony and cherry blossom wreath. Today I want to show you how you can create this wreath for your spring front door!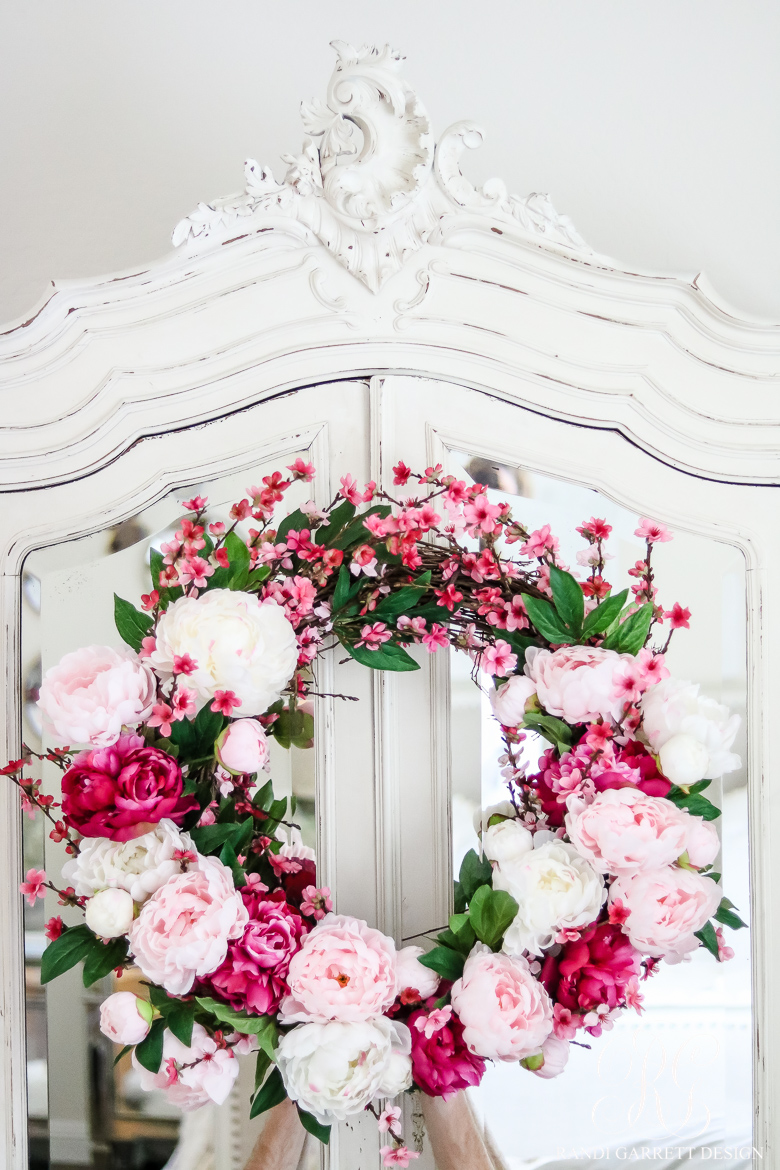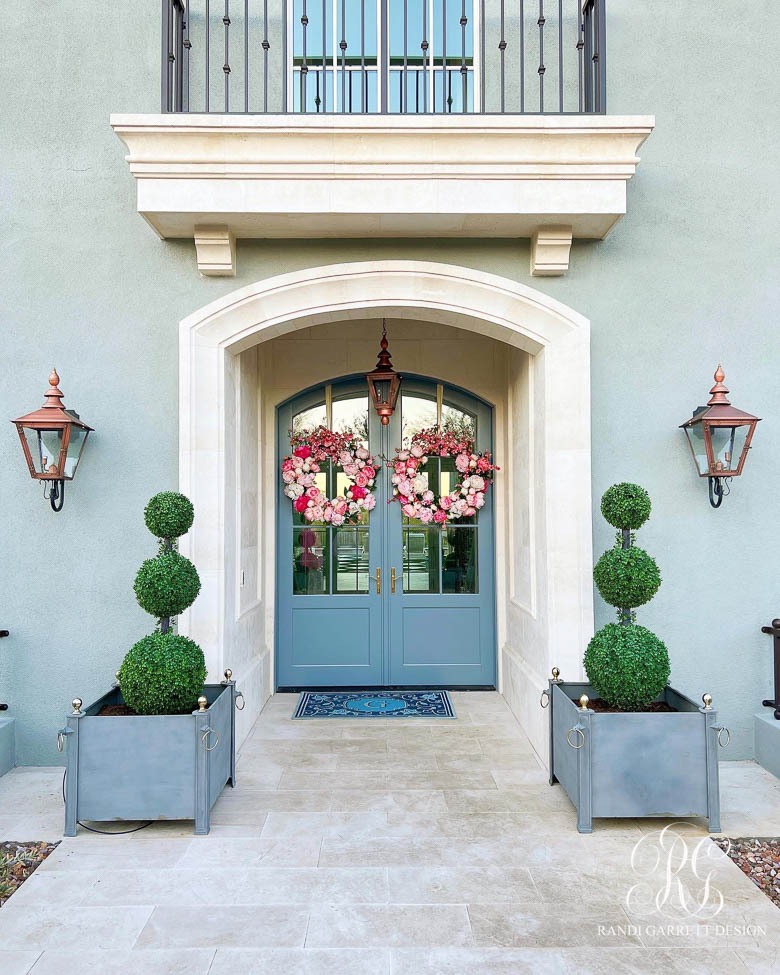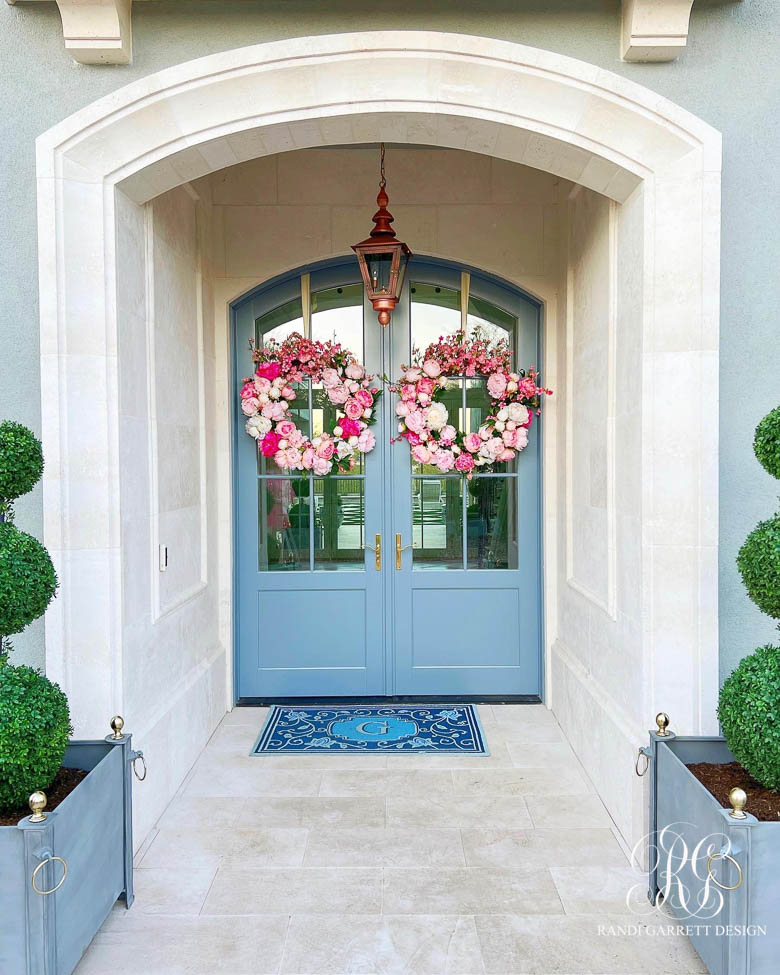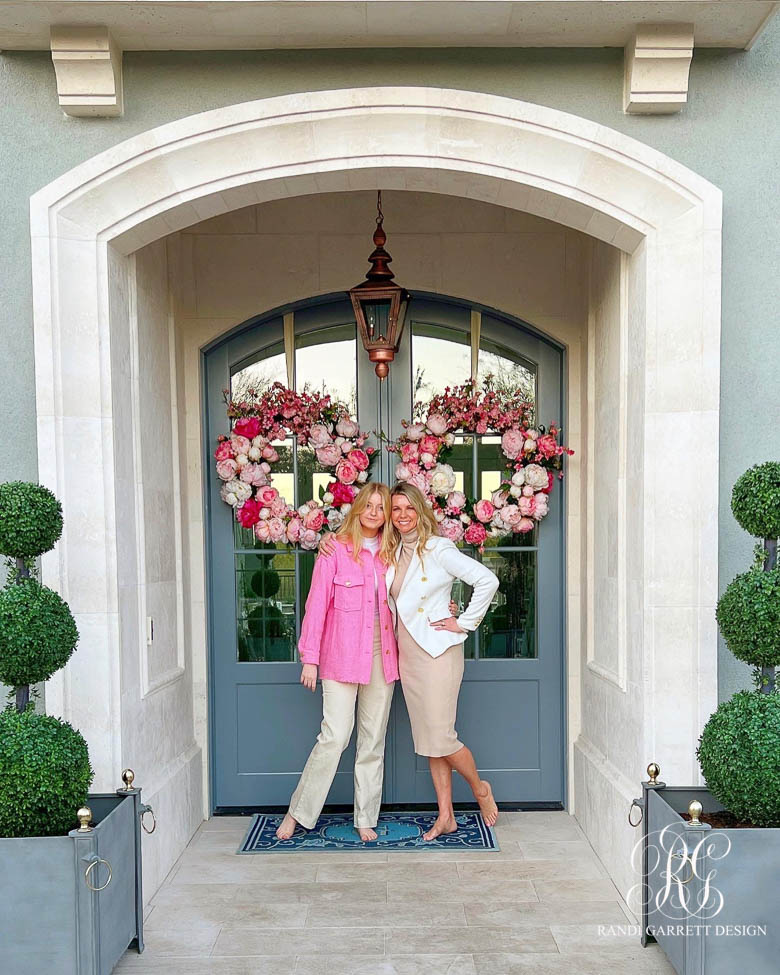 When I was growing up, my mom would always make beautiful wreaths for our front door. I can't remember my mom ever buying a pre-made wreath. She always made a trip to the craft store to gather supplies and make something unique and special to dress the door. I loved watching her take a plain wreath frame and transform it into a true work of art. She made it look so easy.
As a newlywed in college, I remember making a trip to the local craft store to purchase supplies to attempt to make my very first homemade wreath to try to cozy up our meager basement apartment door. The wreath wasn't anything special, just a simple fall leaf wreath, but it was the start of a tradition passed on from my mom. A simple way to make your house feel more like a home.
My daughter, Ellie and I made these for our front door at The Wren. It was such a special memory I will treasure forever!
So I hope that if you've never made your own wreath for your home, that you will give it a try! The beauty of making a wreath is there is no wrong way! There are no rules, just creativity!
Here is how to make a beautiful peony and cherry blossom spring wreath for your front door…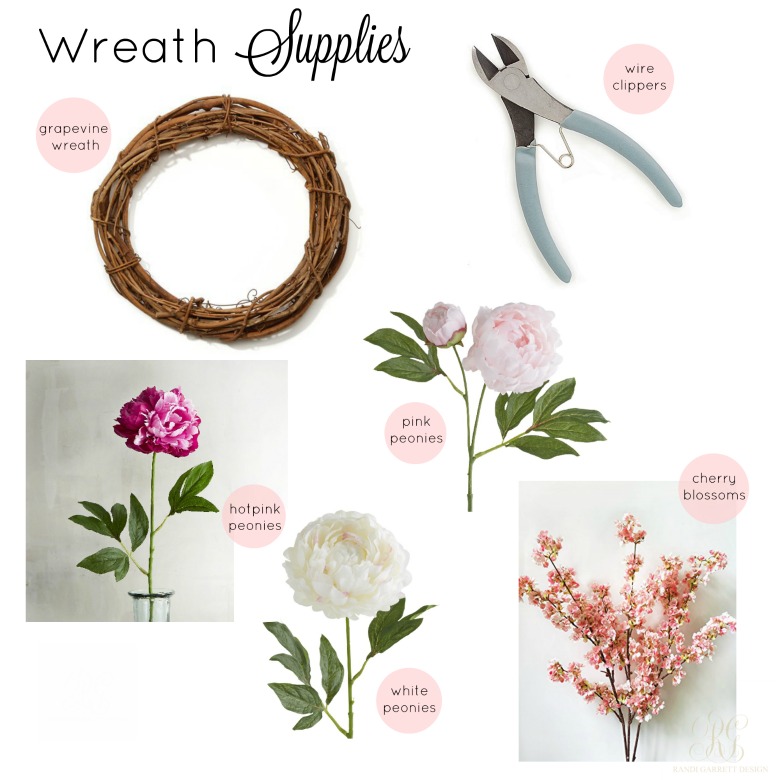 For my wreath I used these supplies
If you make a smaller wreath, you will need fewer flowers. The flowers I found are so life- like and vibrant! They are just stunning!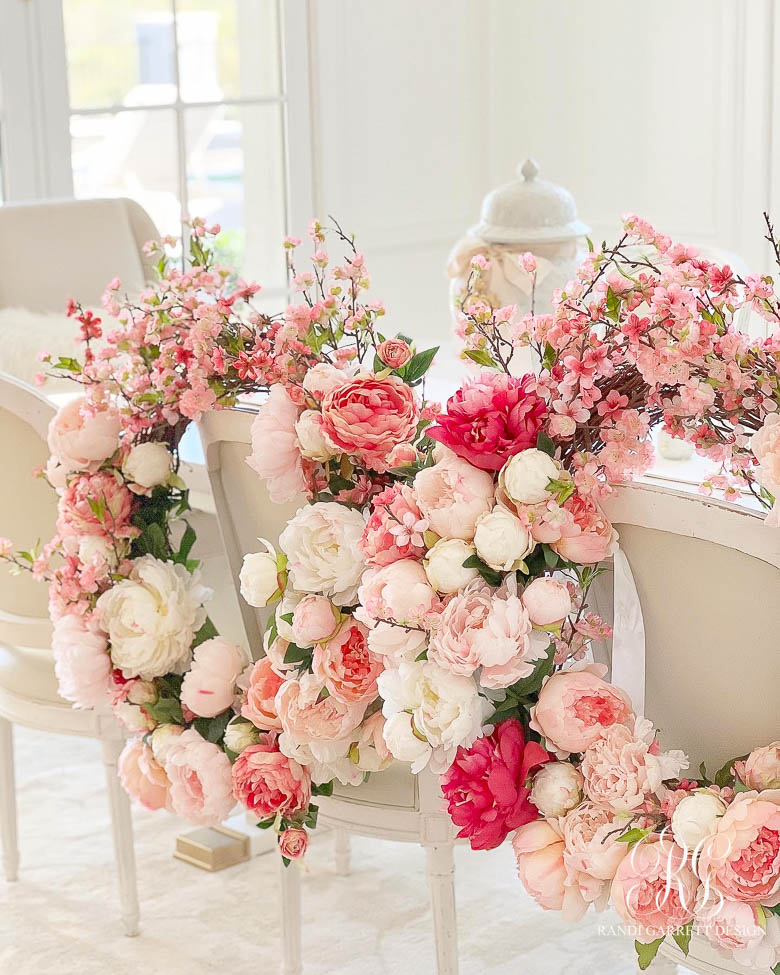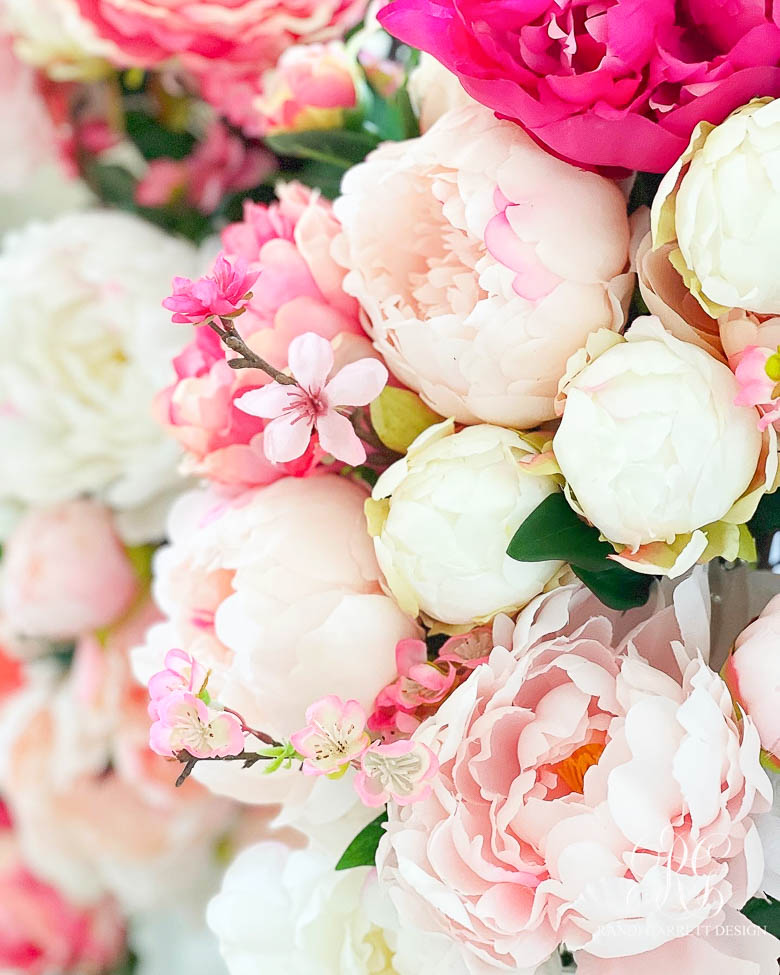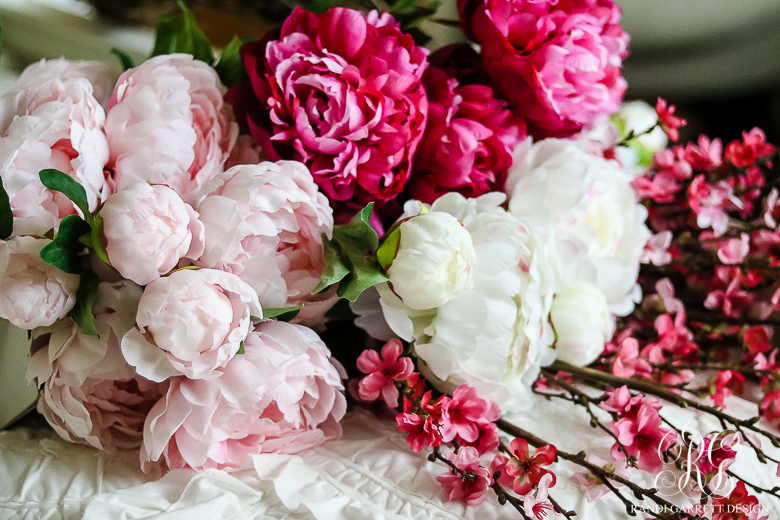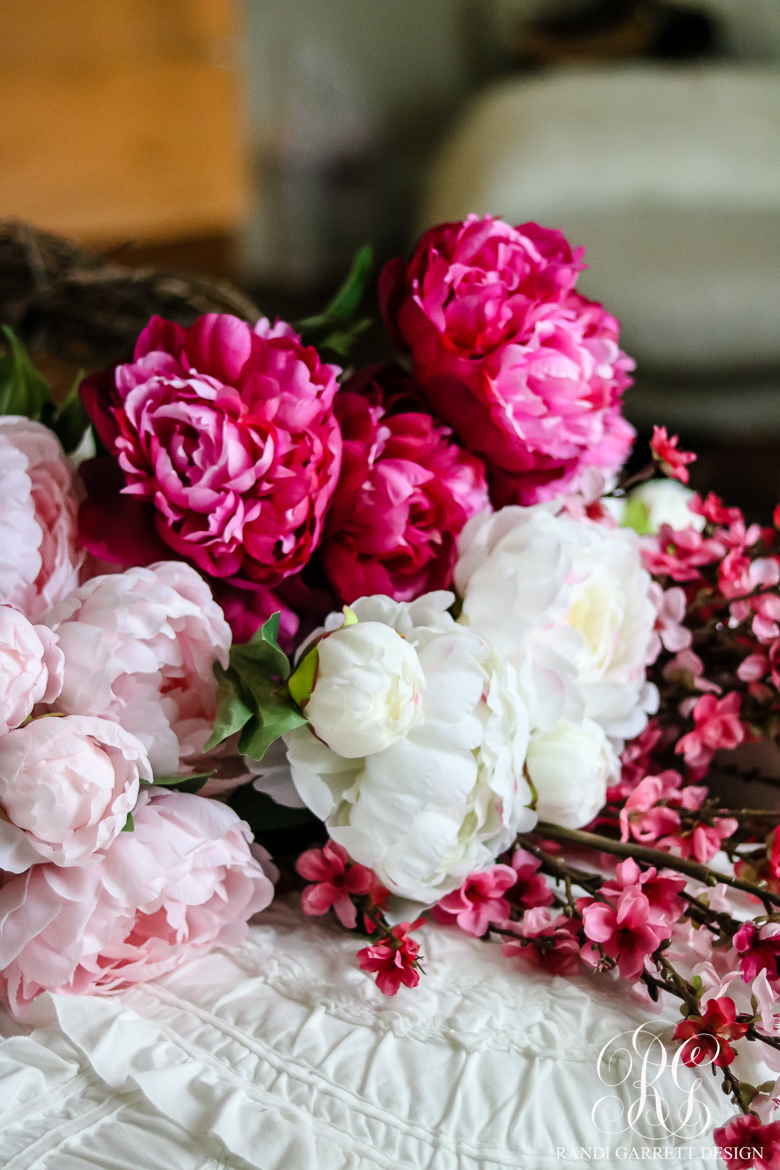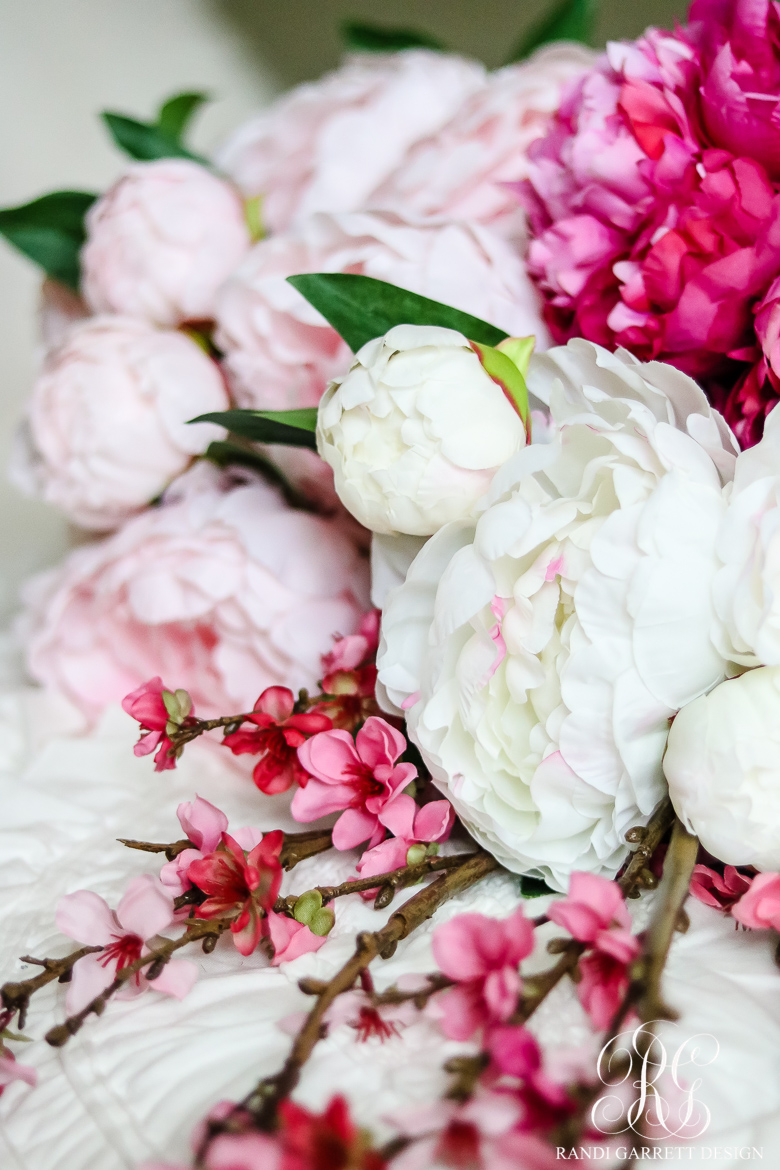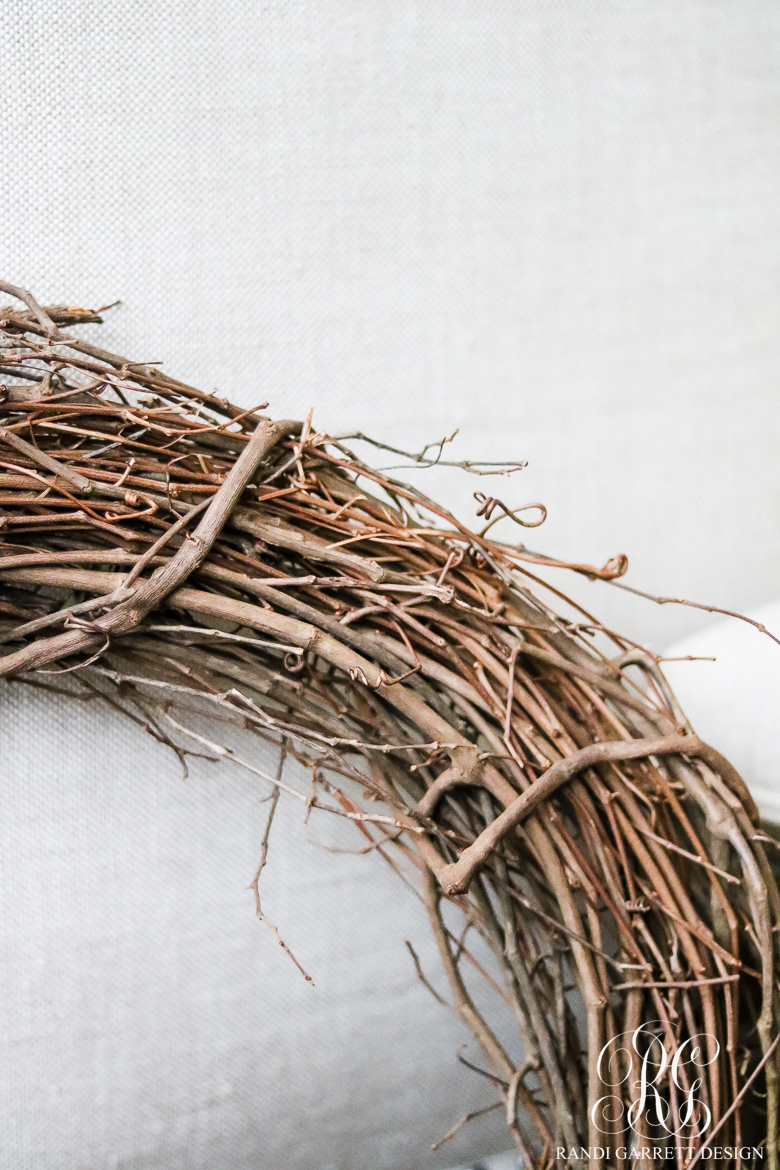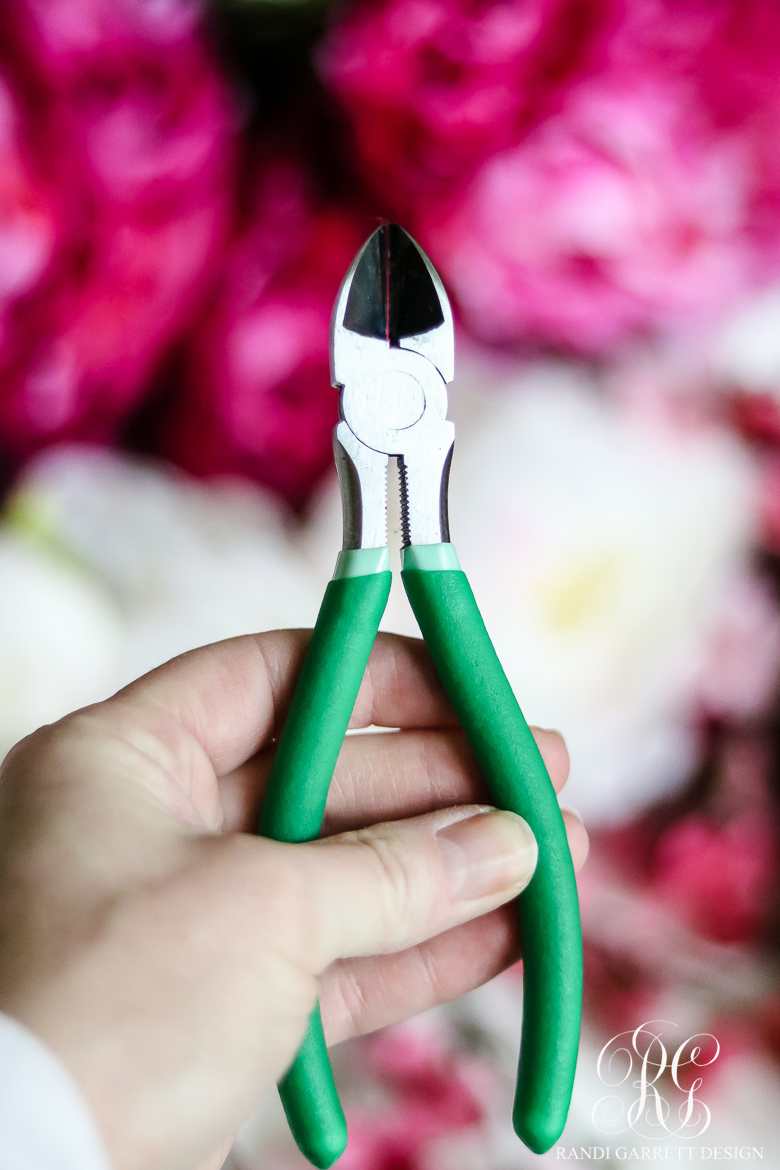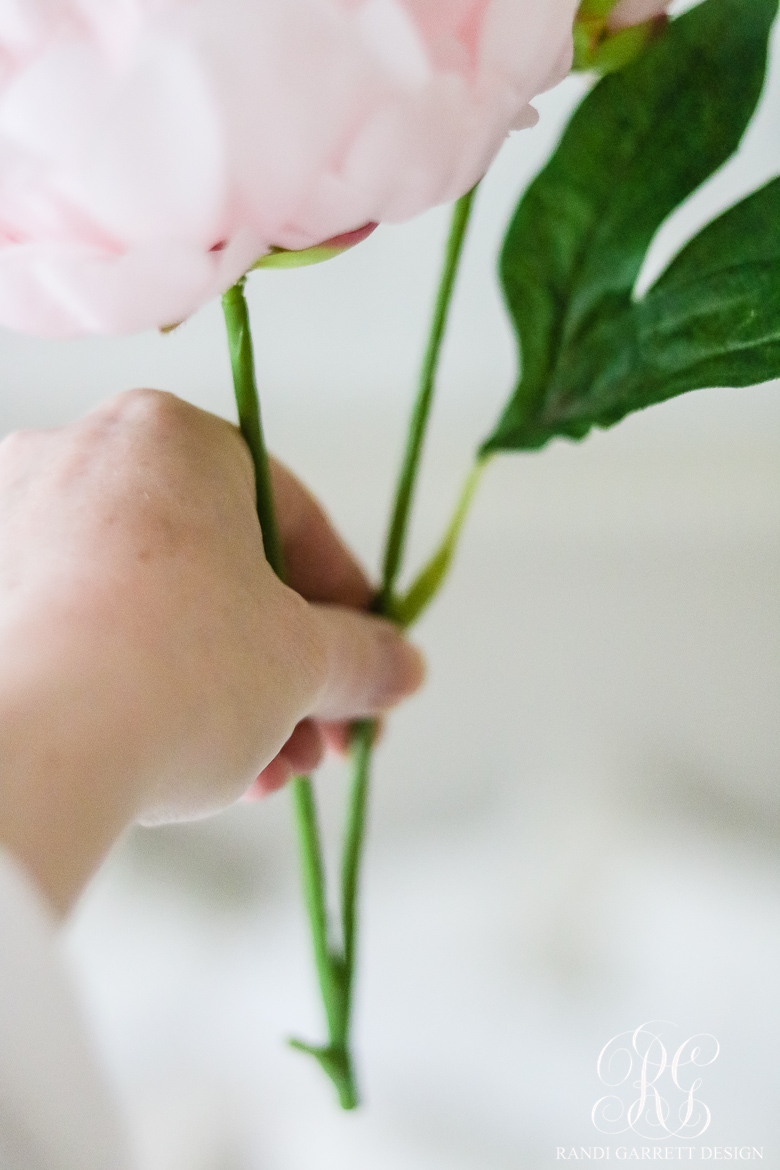 Using the wire cutters, trim your peonies stems to about 6 inches in length. This is not for the weak handed! You may need to enlist a burly man to help you out, or make sure you are using clippers that are nice and sharp! I like to clip mine just through the plastic stem and then bend the wire back and forth until it snaps in half.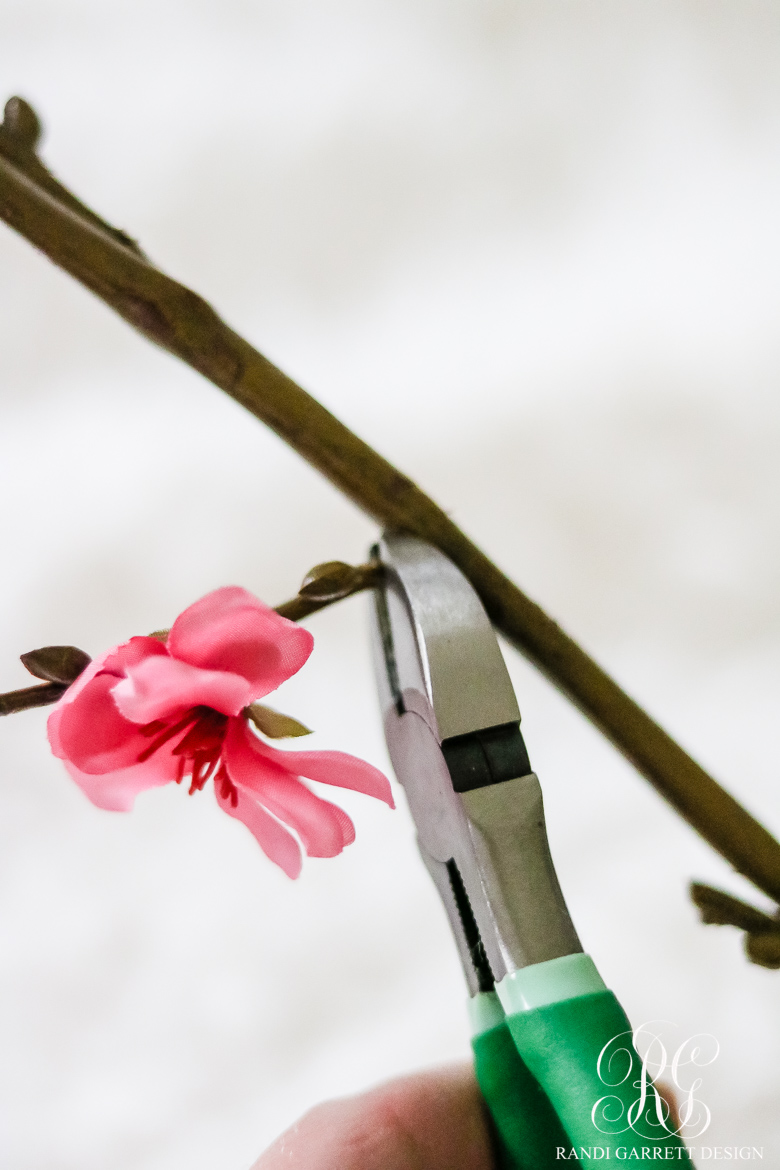 Next, clip all of the cherry blossom stems off the long center branch so you are left with smaller individual stems. These are much easier to clip! Or maybe you've just built up finger muscles from clipping those tough peonies!!!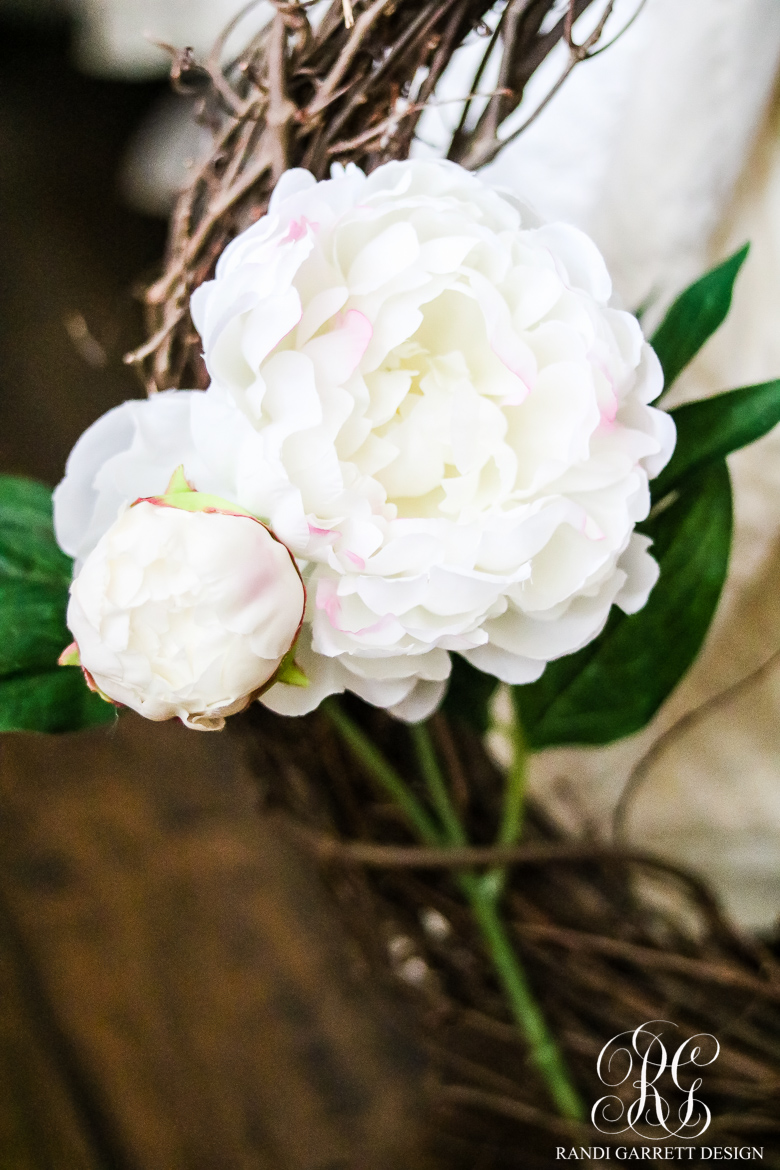 The fun part begins! Take a peony stem and tuck it under some of the grapevine twigs. Tuck it far enough that the stem will not move or fall out. You can secure it in place with glue or wire if you would like. I like to just leave mine tucked in, just in case I want to move them later.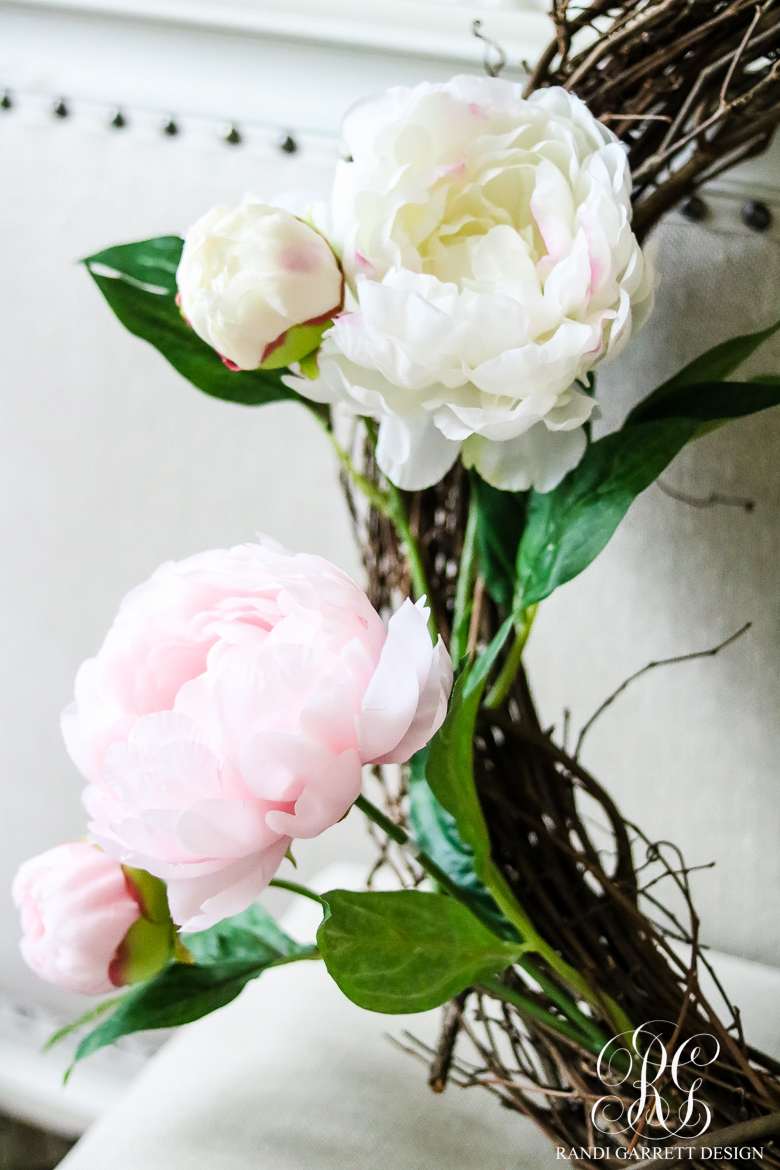 Grab a different colored peony and tuck it just like you did your first one, a few inches below the first peony. Repeat this until you have used half of your flowers and have covered about a third of your wreath.
Next, you are going to do the same thing on the opposite side of your wreath and work until you meet the other peonies you tucked in on the other side. Leave the top third of the wreath empty.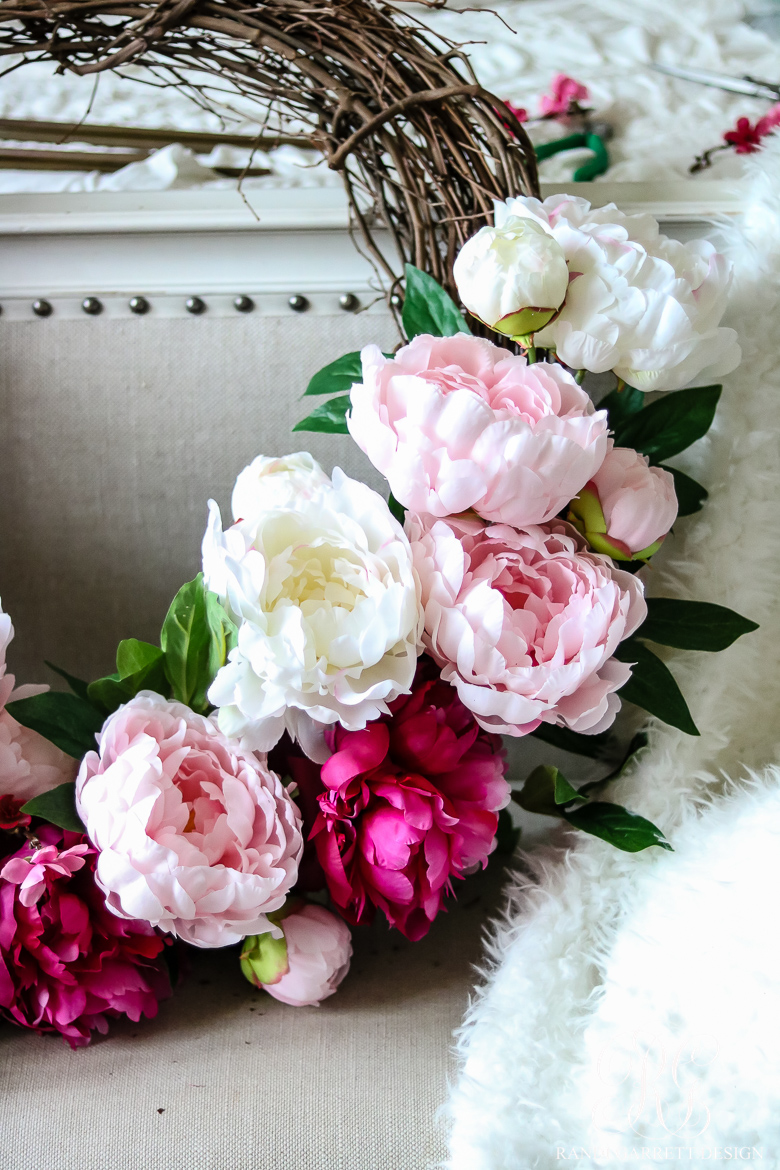 Take your cherry blossoms and start filling them in between the peonies by tucking them under the vines as well.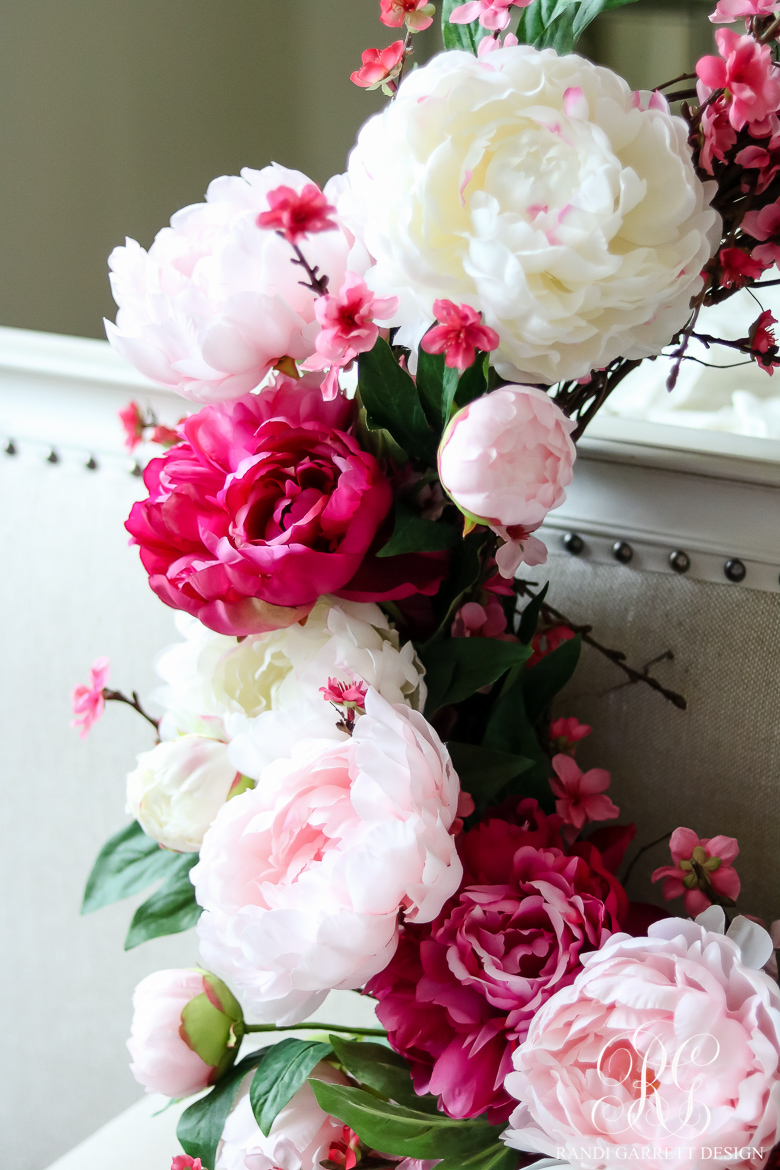 Once you get to the top, keep tucking until you cover the top of the wreath.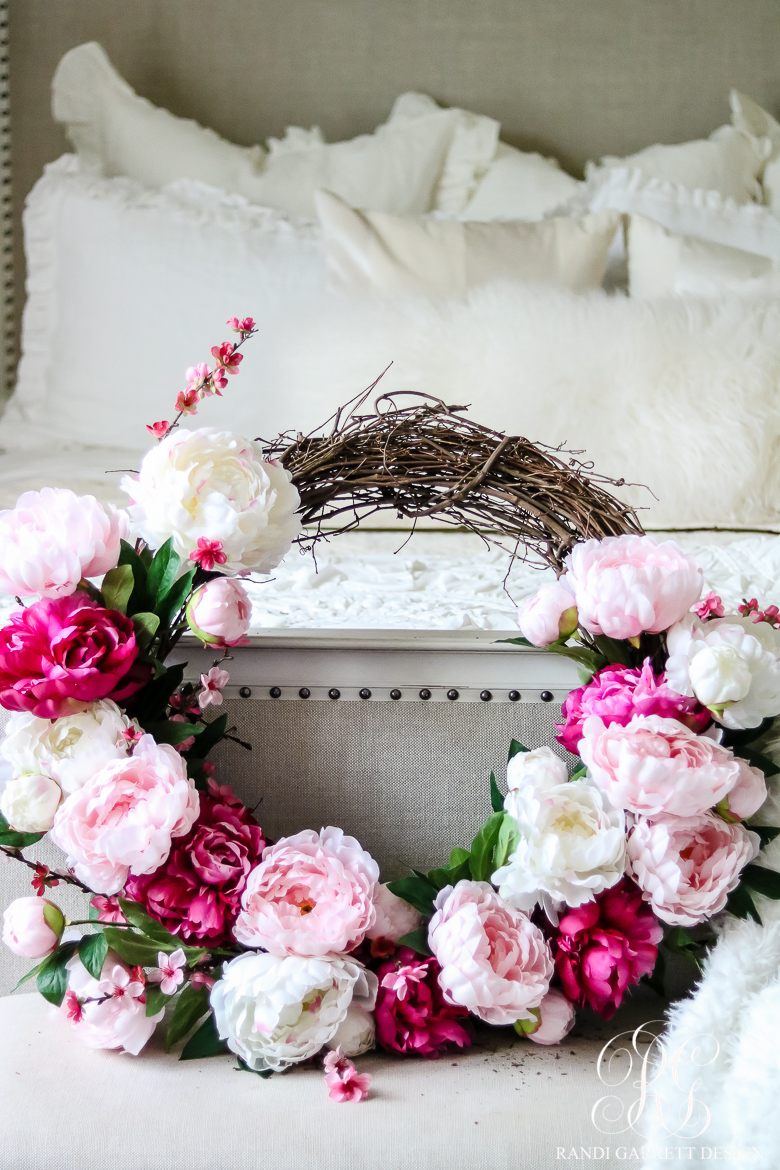 Fill in a few peony leaves to soften the cherry blossoms and you are done!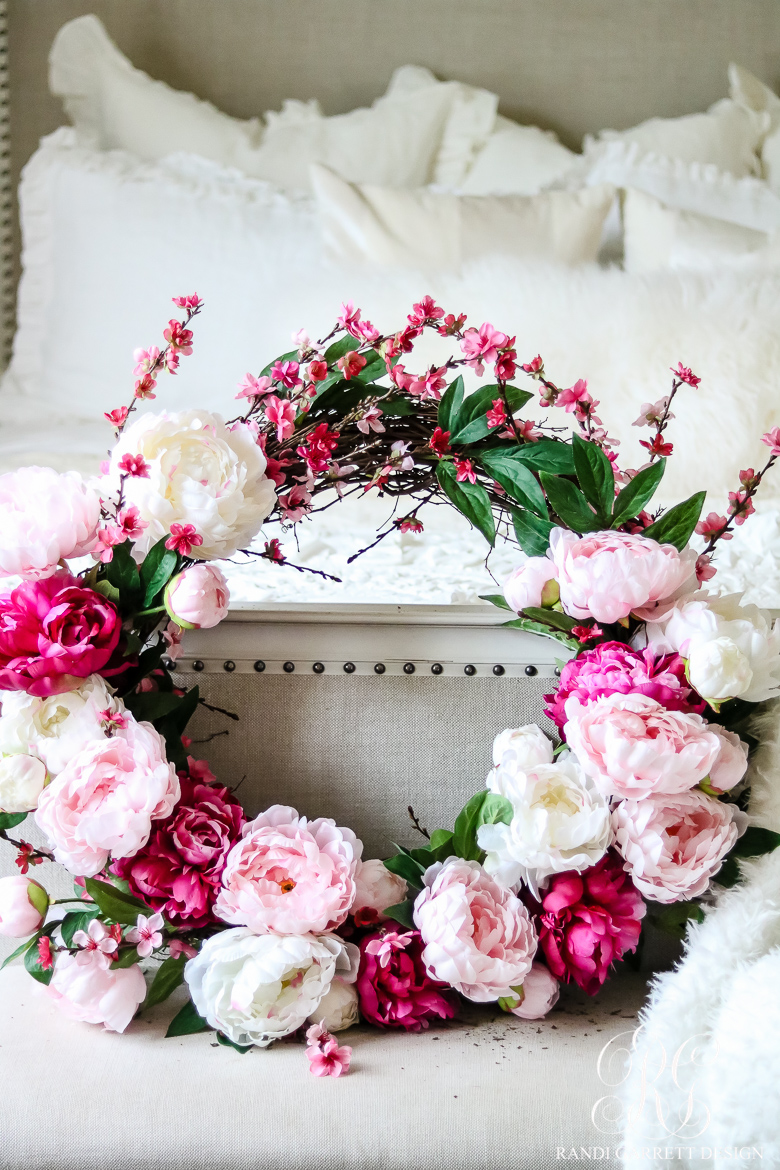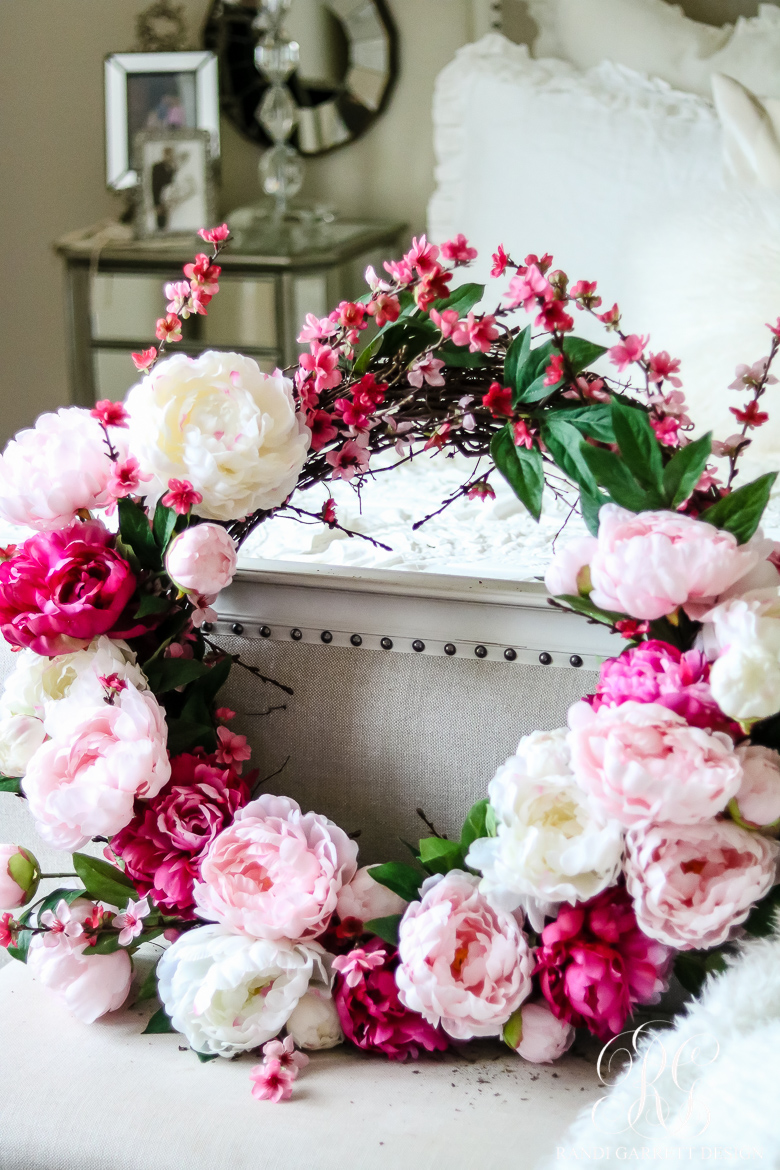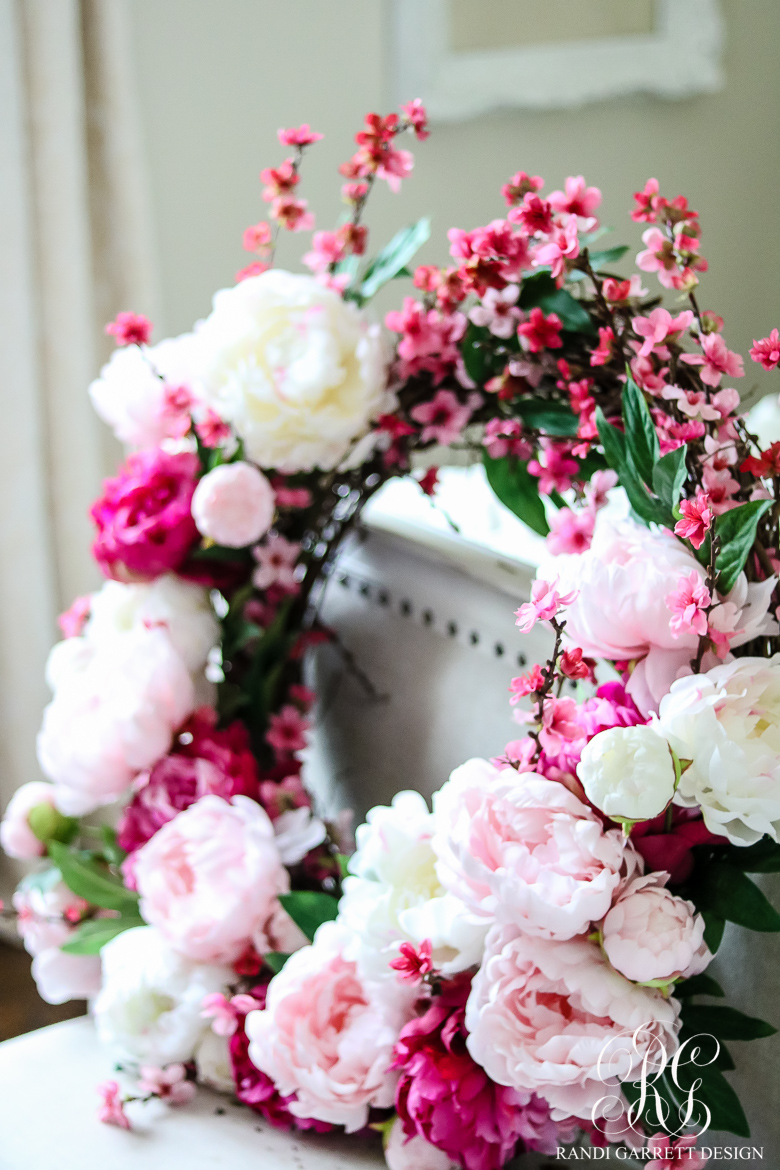 A beautiful pink peony and cherry blossom wreath for your home this spring!