This post contains affiliate links for your convenience. Read my disclosure policy here.
The past 2 weeks have been a complete whirlwind! We moved out of our home, moved into The Wren, unpacked, decorated for Christmas and laid Matt's sweet 98 year old grandpa to rest. We have had so many people help us get settled, unpacked and decked out for Christmas. I am overwhelmed by the out pouring of love and service our family has been given. It makes me think of the true meaning of this special Christmas season. Our Savior is the ultimate example of love and service. We are here to learn to be more like Him. The Christlike examples our family have witnessed this past few weeks, have inspired me and reminded me of the true focus of this season.
It is a gift that we are home for Christmas! I keep singing the words, "I'll be home for Christmas," over and over in my mind. We still have lots to complete, but we are home for Christmas!
As a thank you to each of you for your love and support, I would like to invite you into The Wren each day this week. I'll be sharing little glimpses everyday. Today we will start with our Christmas porch and entry. I have to thank my friends at Frontgate for providing the most beautiful Christmas decor to help us make our house feel like a home this Christmas. They have THE MOST beautiful decor that always take my breath away.
I'll be sharing all of our paint, tile and finishing details when I share our room reveals starting in January.
Welcome to Christmas at The Wren!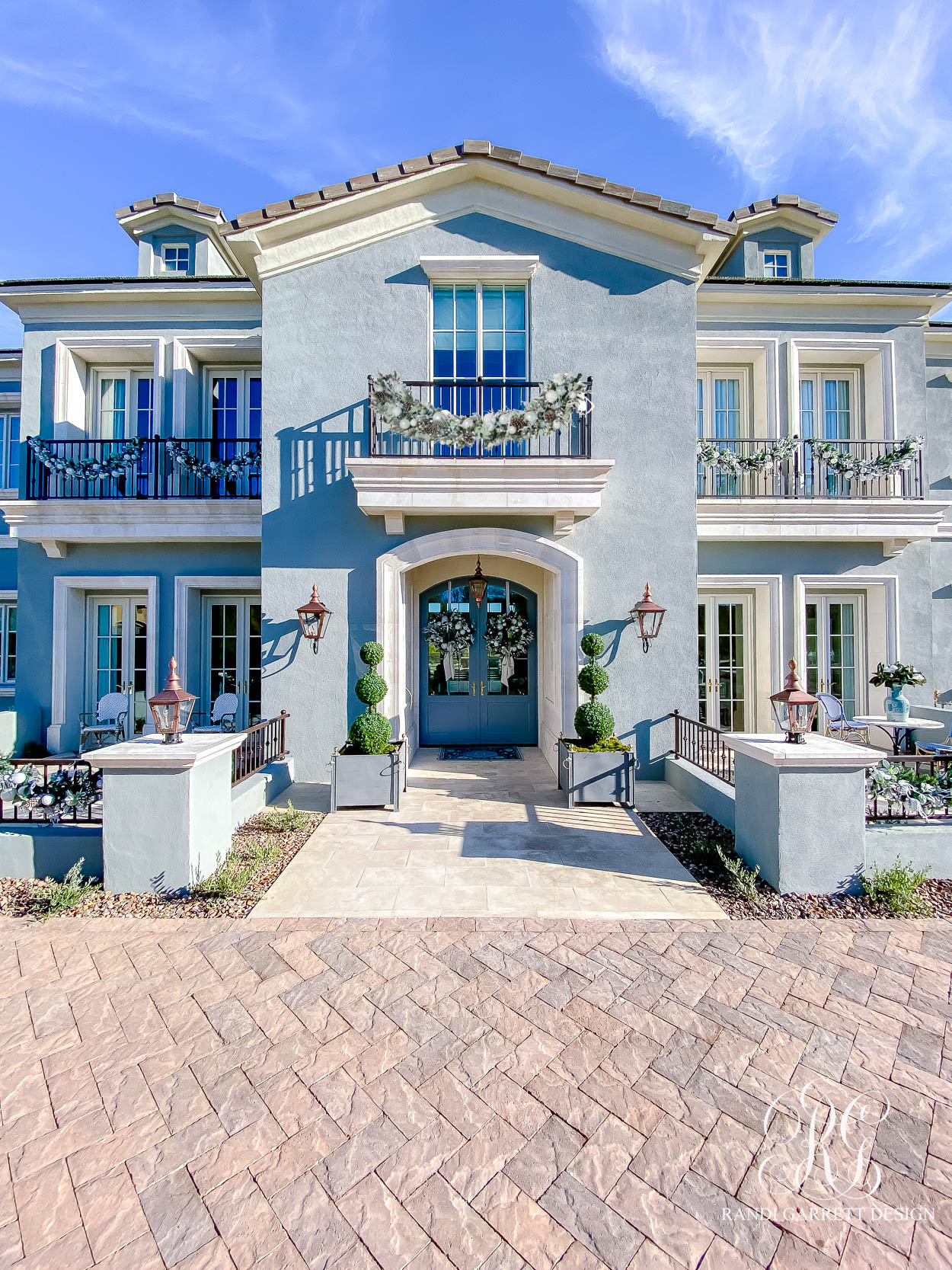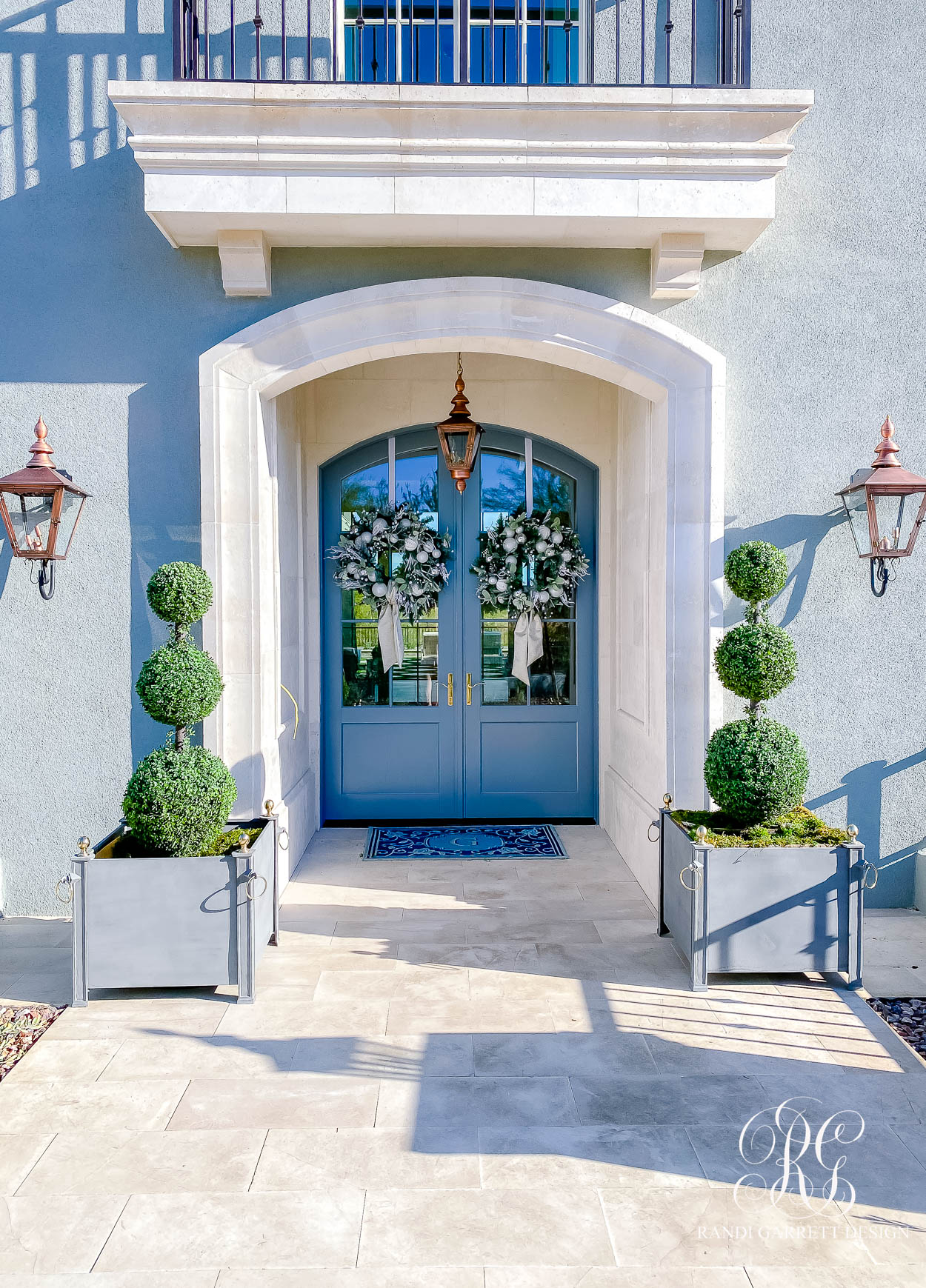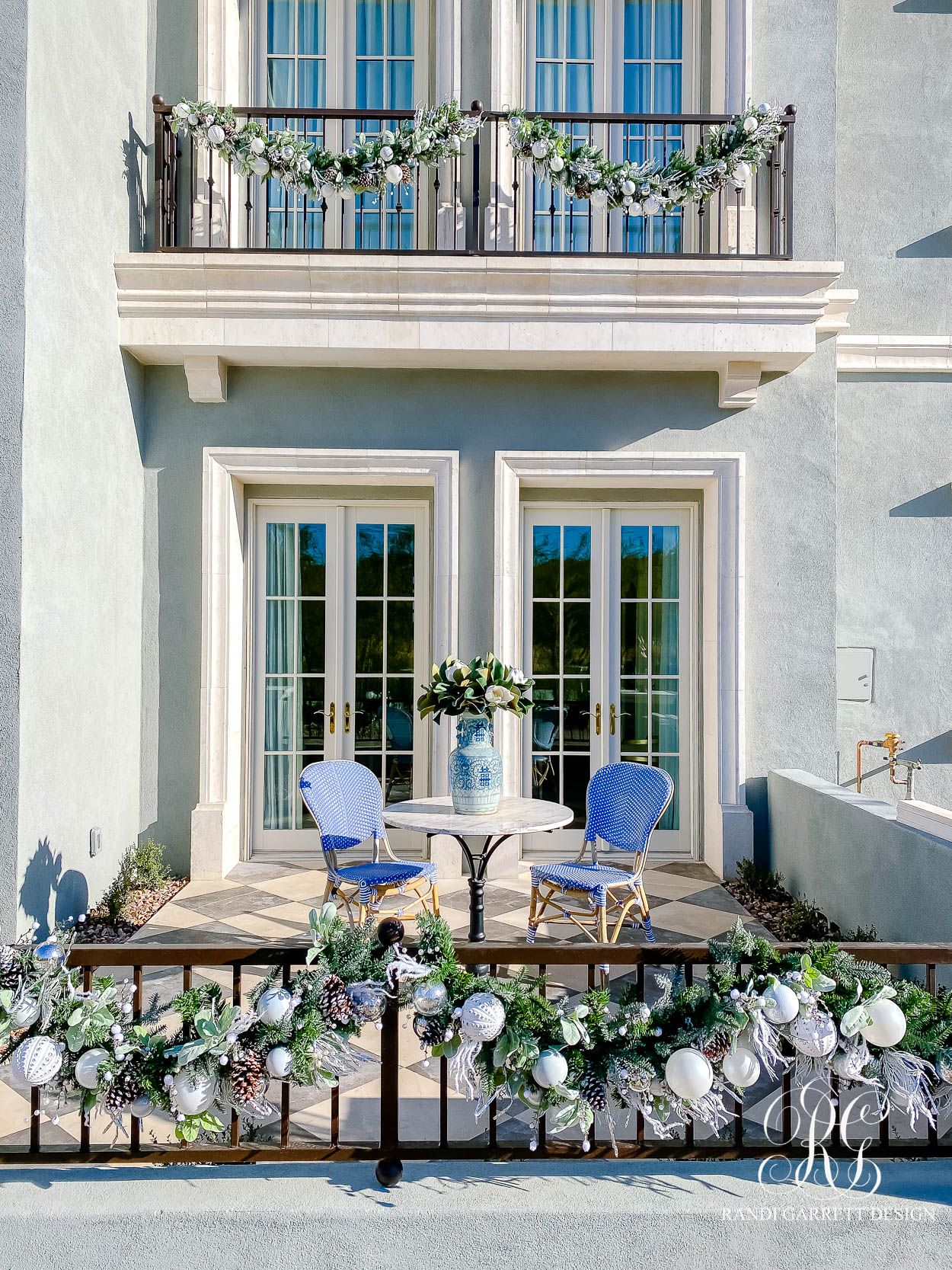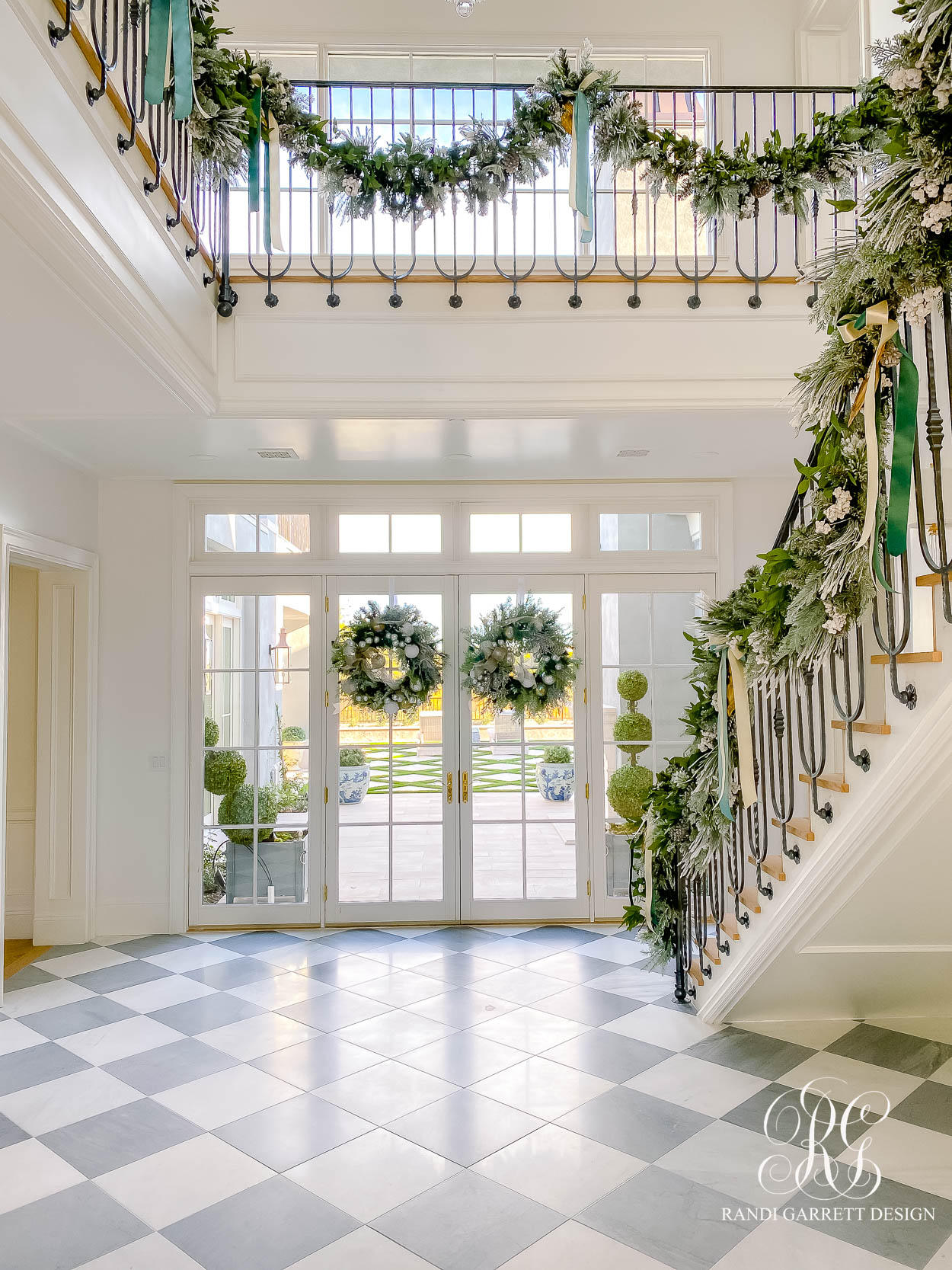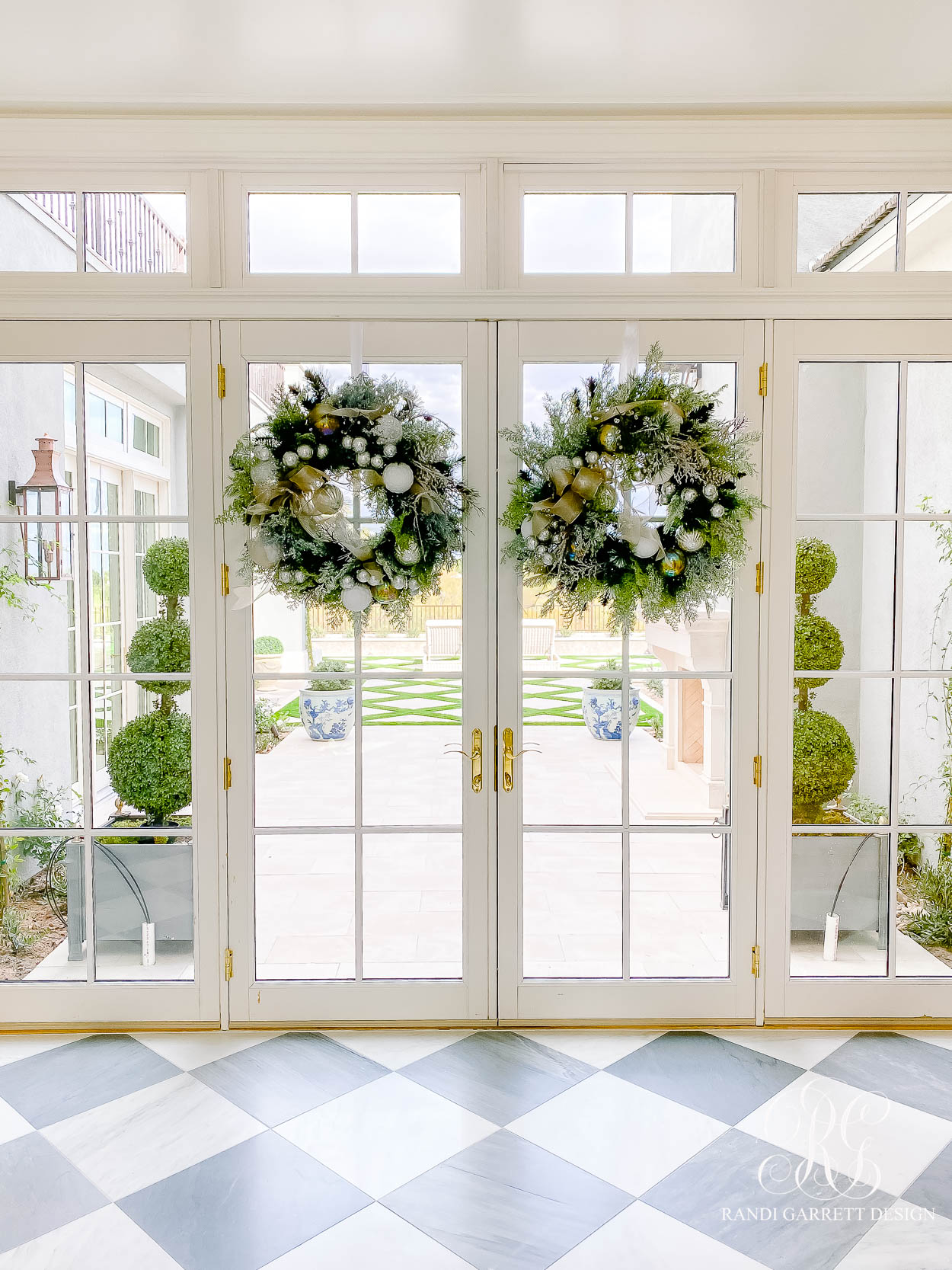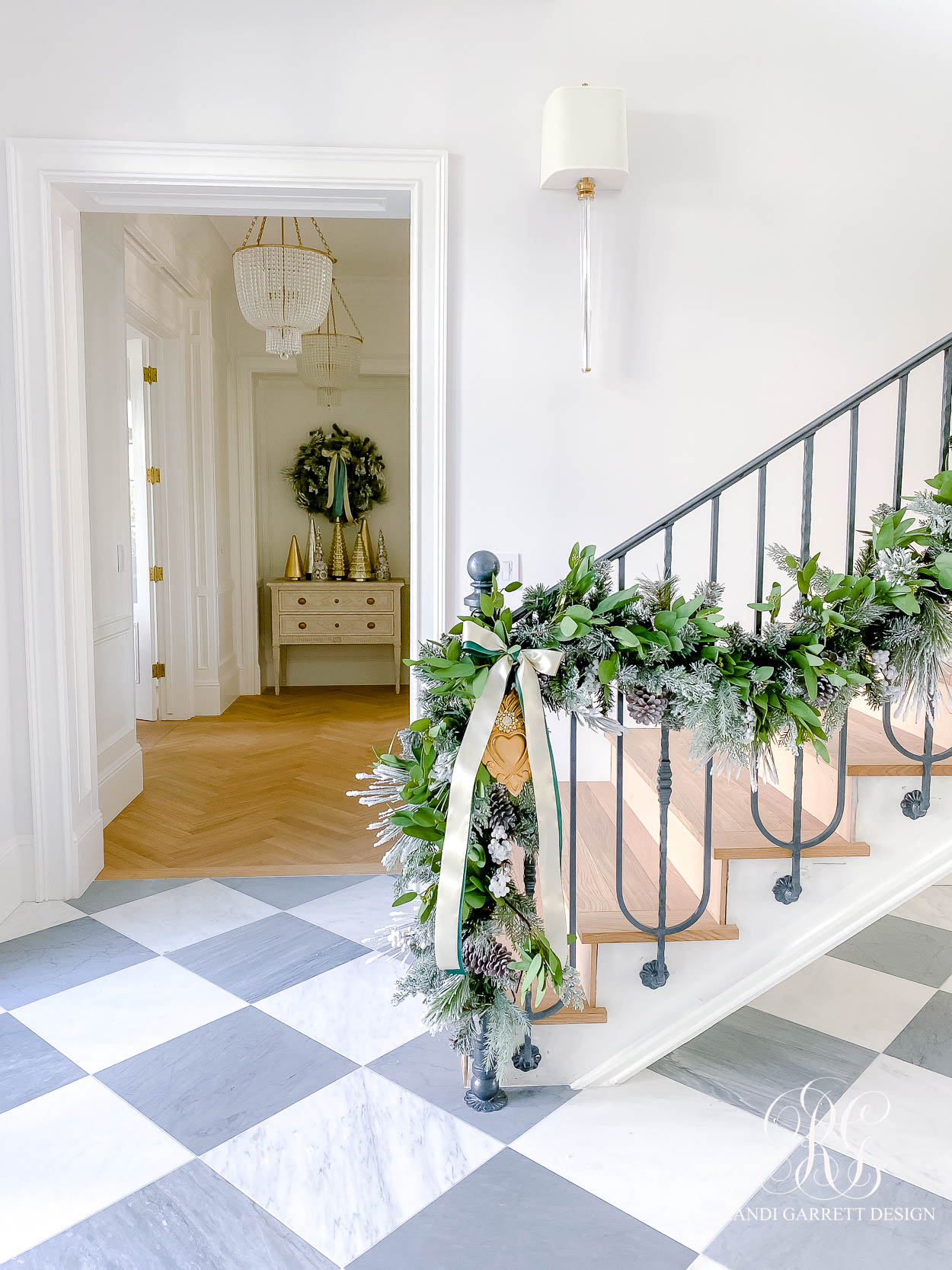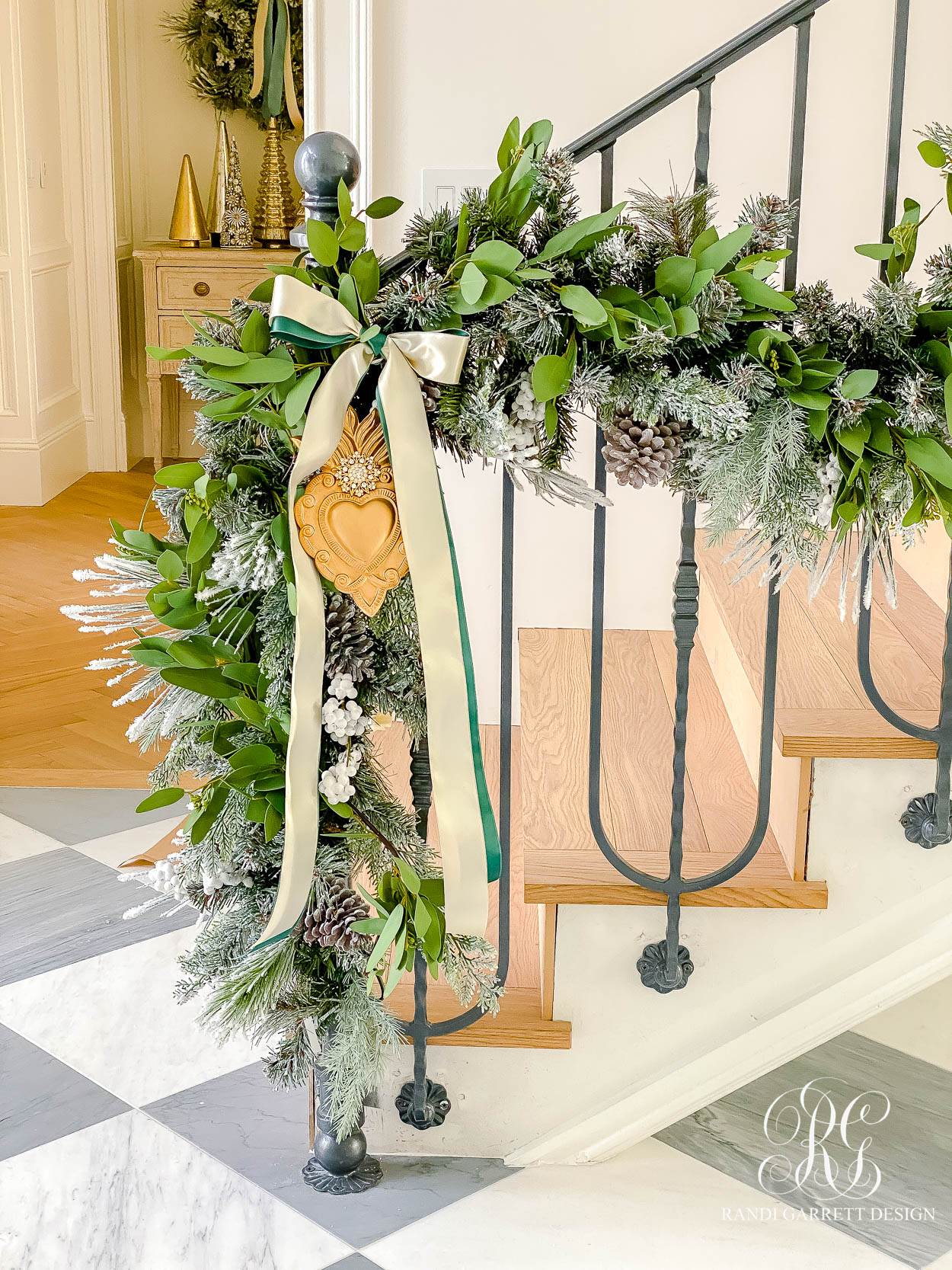 For our railing, I layered flocked garland with this realistic eucalyptus garland. Then tied satin bows with a sacred heart ornament in the center. So simple! It can be updated each year with a new color pop. The garlands are battery operated and cordless.
The stairs still need to be painted and get some fun trim on the treads. I'm trying to decide if I want a runner on the stairs. What is your vote?
Check back tomorrow for a peek into our new family room styled for Christmas!