This post contains affiliate links for your convenience Read my disclosure policy here.
Summer bedroom styling should be fun, cozy and of course comfy! Start with crisp white bedding, a summer staple! Then, try mixing patterns with your pillows to create a playful mix. I love to buy pillow covers that I can slip off and switch out easily with the change of season. Use high quality pillow inserts! They make a HUGE difference in the comfort and look of your bed! You will use them for years and years, invest in the best you can afford. These inserts are my favorite.
Keep your accessories minimal and let your bedding be the star. Summertime begs for simplicity! Fresh, fun bedding will give your room all the personality it needs.
Since we travel a lot during the summer months, I love to use faux floral arrangements to brighten and cheer our summer bedrooms.
Here is a peek into a few of our bedrooms styled for summer.
Summer Bedroom Styling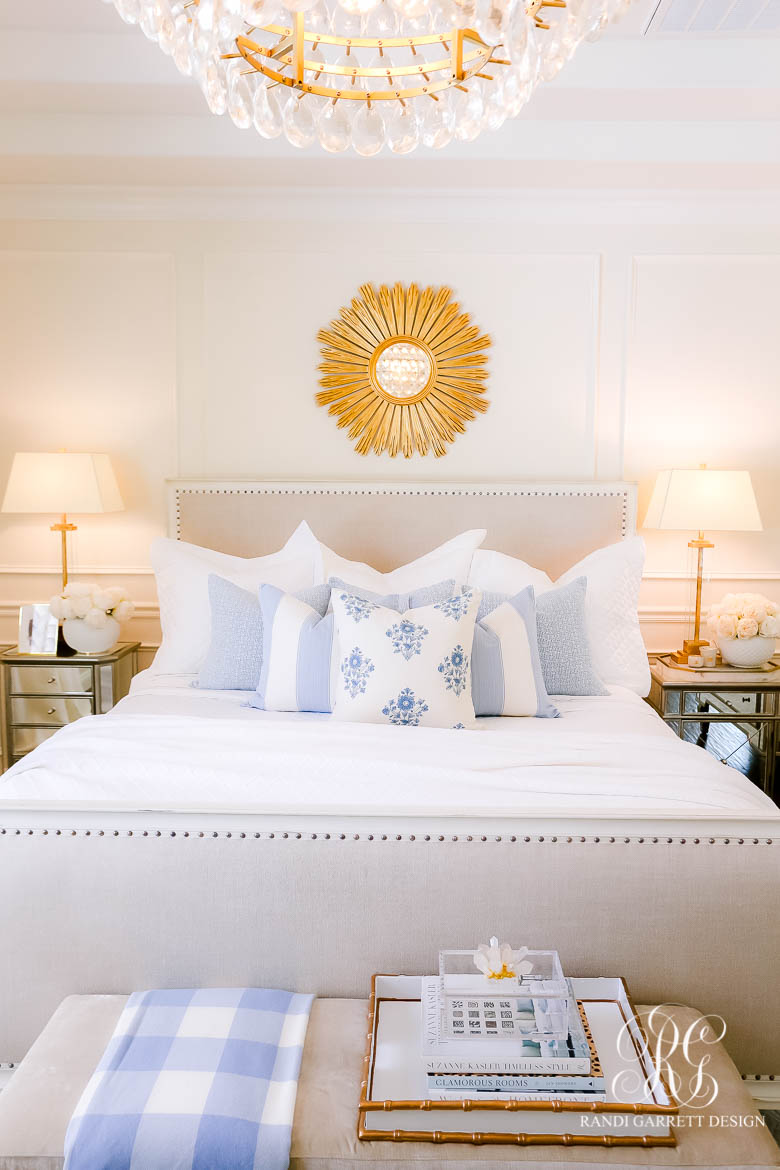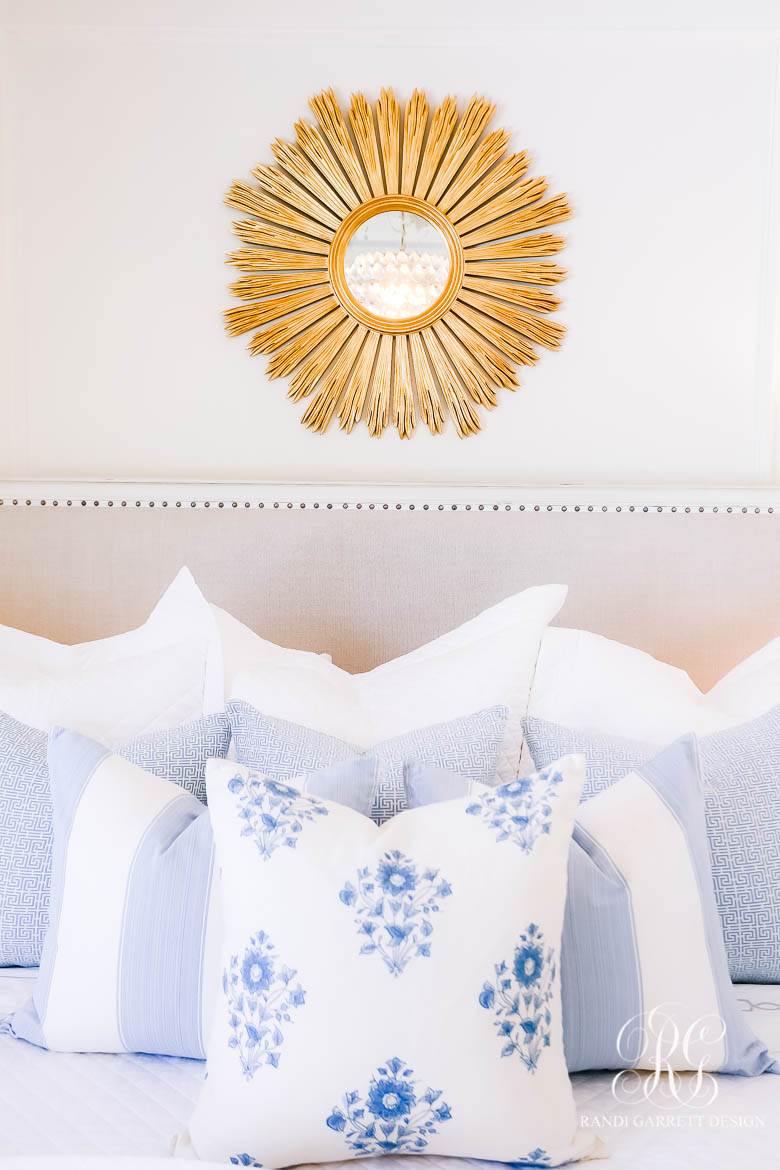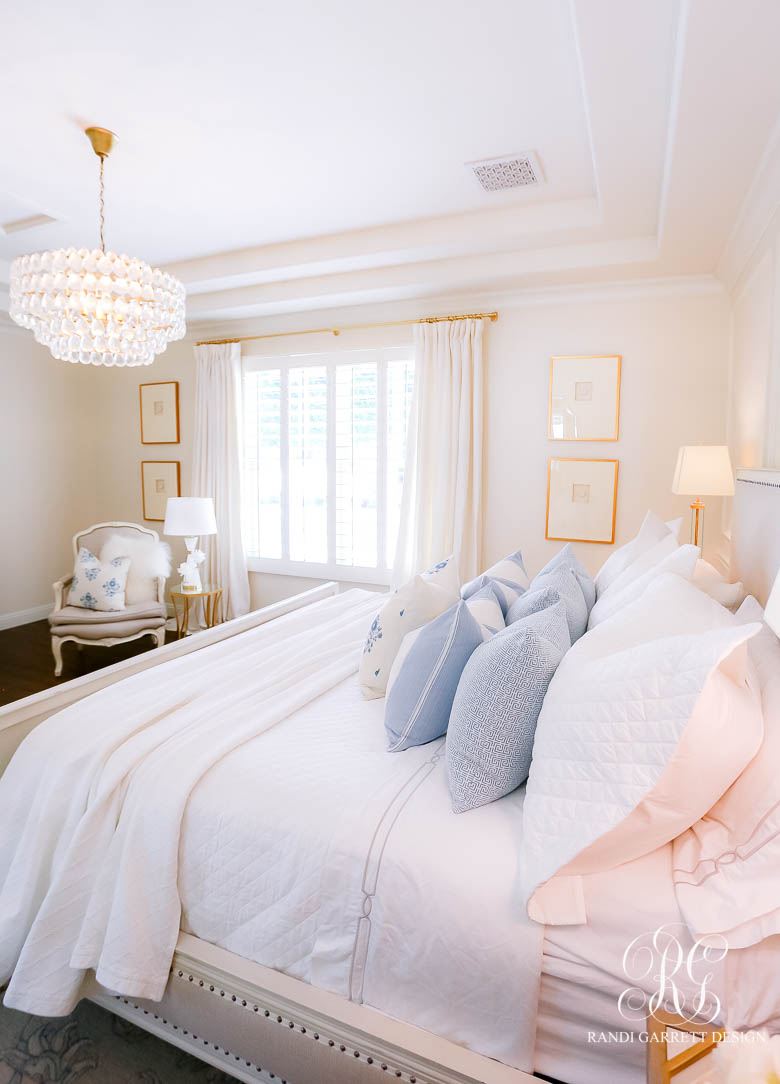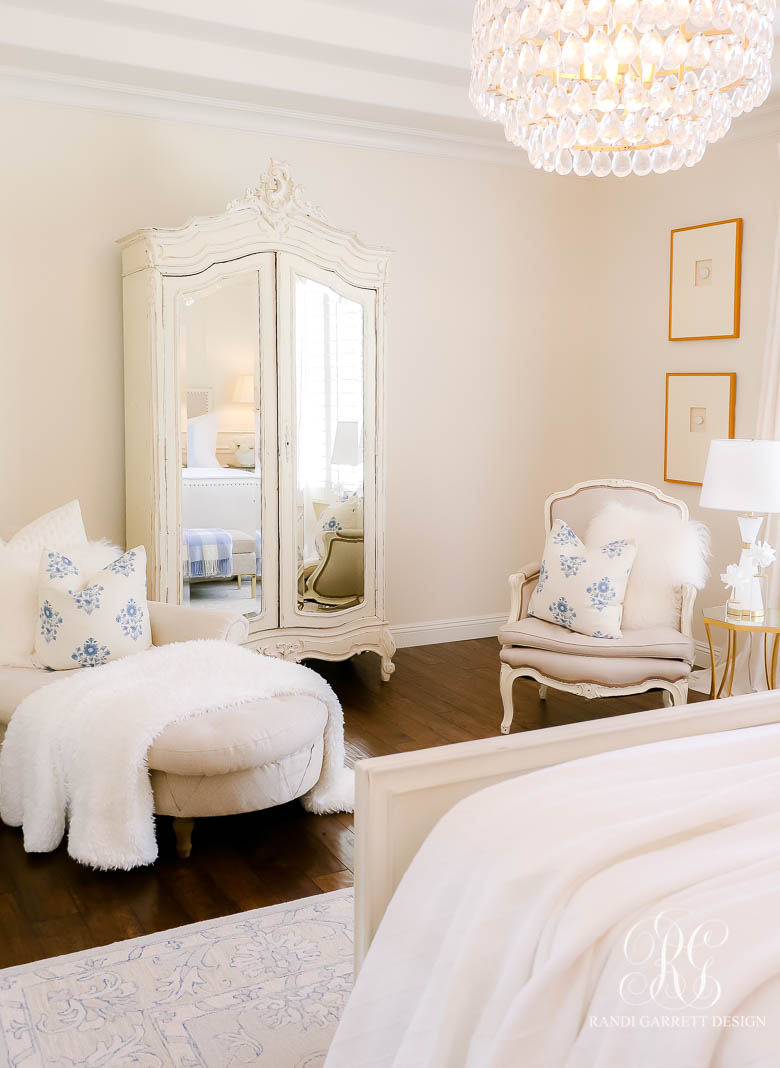 Our bedroom features my favorite white linens with pops of blue. You may recognize the pillows from our Spring Home Tour. Instead of tucking them away, I thought I'd use them in our bedroom for the summer months. I love blue and white anytime of the year, but especially in the summertime! Here is exactly what I have on our bed…
Embroidered Sheets (Dune Colored Thread)
Diamond Matelasse Quilt (at end of the bed)
2 Slip Silk Pillowcases on King Sized Sleeping pillows
3 Quilted Euro Shams with inserts
3 Blue and White Striped Pillow Covers 20″ with 22″ inserts
2 Blue and White Fret Pillow Covers 20″ with 22″ inserts
1 Blue and White Floral Pillow Covers 20″ with 22″ inserts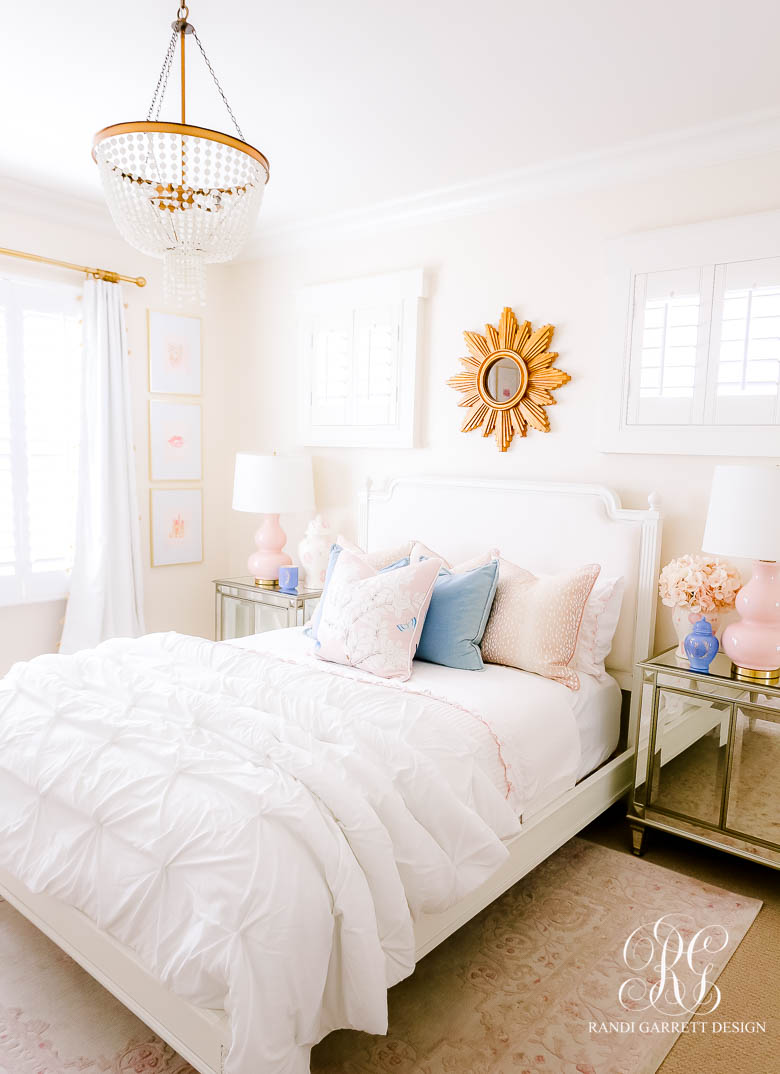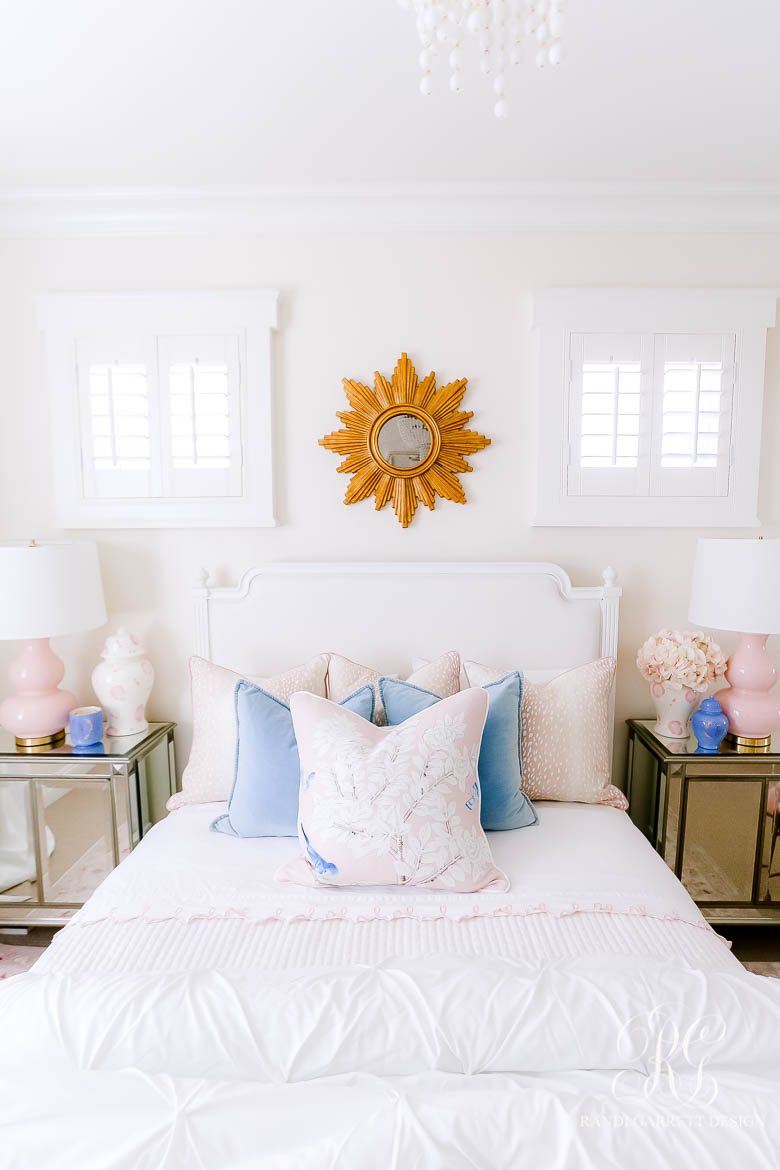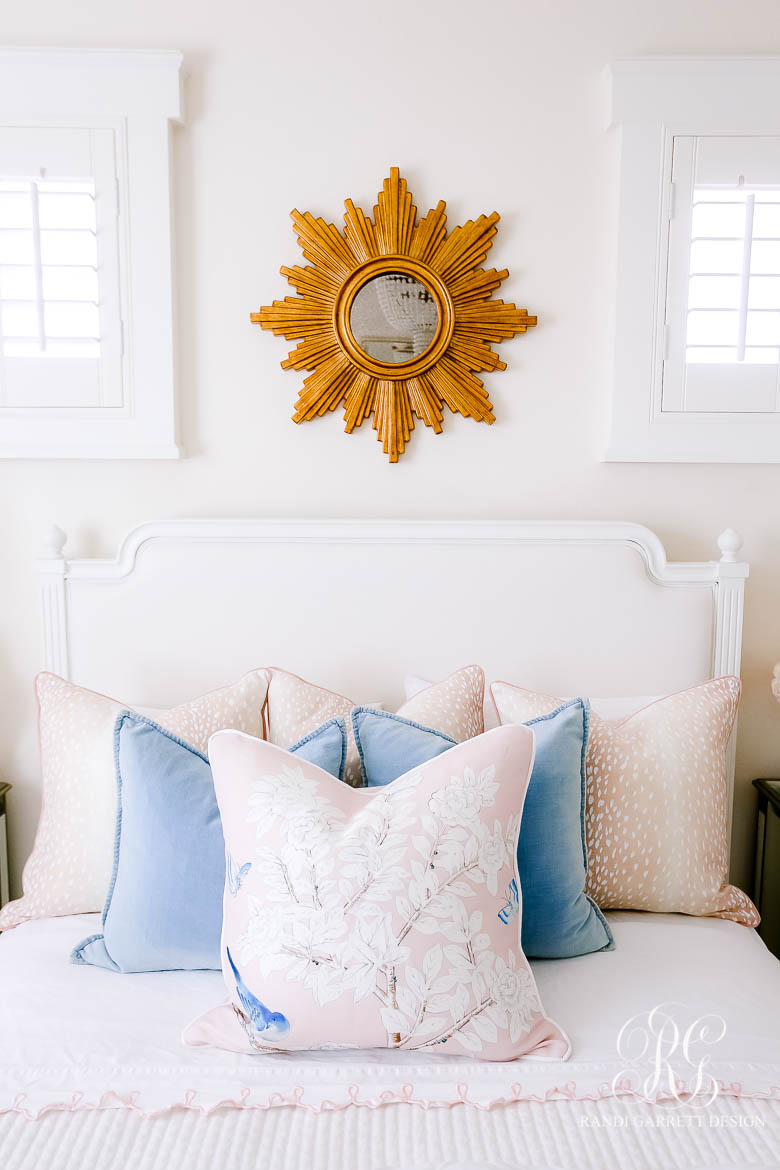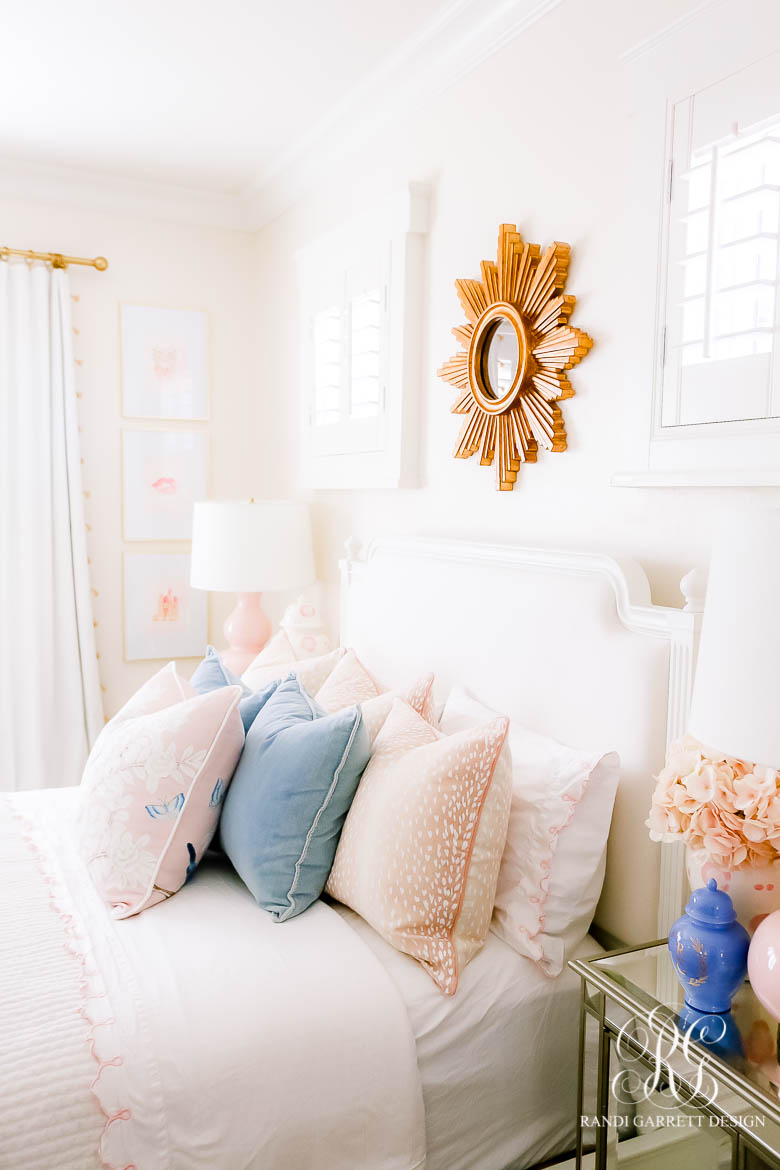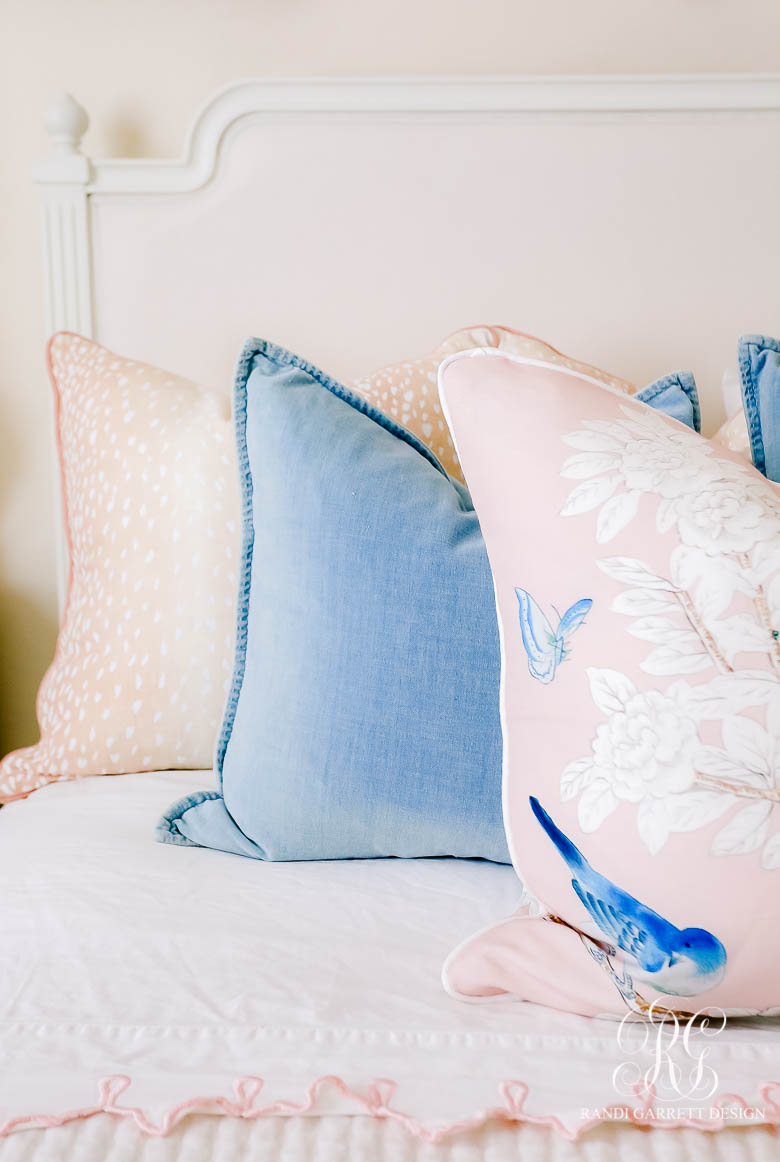 Ellie's room got a little summer refresh with these playful pink and blue pillows. The pink and blue chinoiserie pillow is absolutely stunning! If it looks familiar, it's because it's the same print as my favorite blue chinoiserie throw pillow, just in a different color way. I love it paired with these chambray pillows and these blush antelope pillows.
White Diamond Comforter (at the end of the bed)
3 Blush Antelope Pillows 22″ with 24″ insert
2 Chambray Pillows 22″ with 24″ insert
1 Petal Chinoiserie Pillow 22″ comes with insert