Finding that perfect gift for your loved one feels so good! I've rounded up some of my favorite things in gift form to help make your shopping a breeze this year! These are some of my very favorite things I own, or love and know you and your loved ones will love as well! Tuck a special note or a photo in with your gift to make it even more special. I hope you enjoy these Christmas gift guides and find the perfect gift for your loved ones! Happy shopping!
Here is a link to a post where I share my favorite gift wrapping tips plus my secret trick to keep my kid's gifts a surprise every year!
This post contains affiliate links for your convenience. Read my disclosure policy here.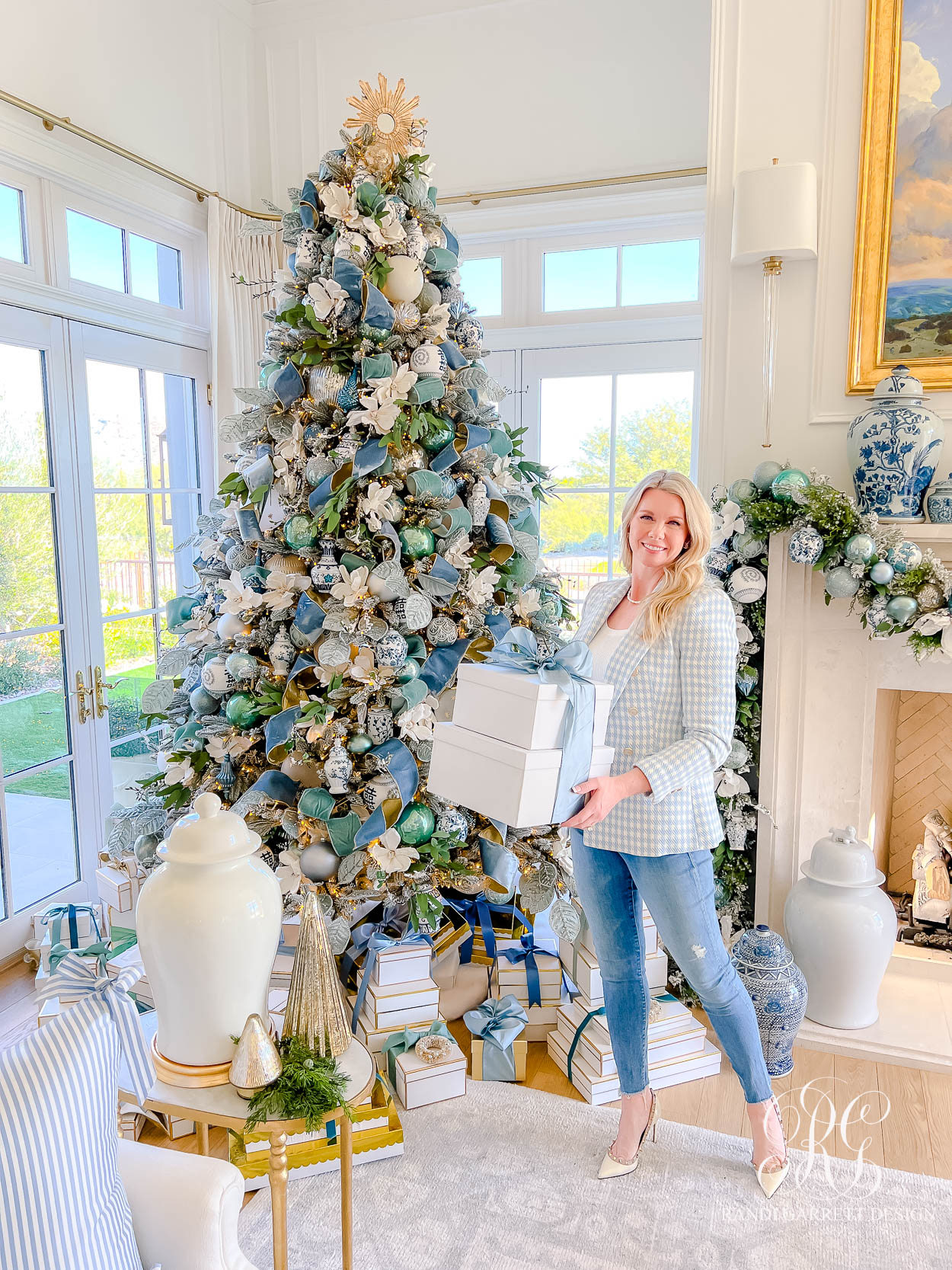 Blue Houndstooth Blazer | Straight Jeans | Ribbed Tank | White Studded Heals | Chanel CC Earrings – similar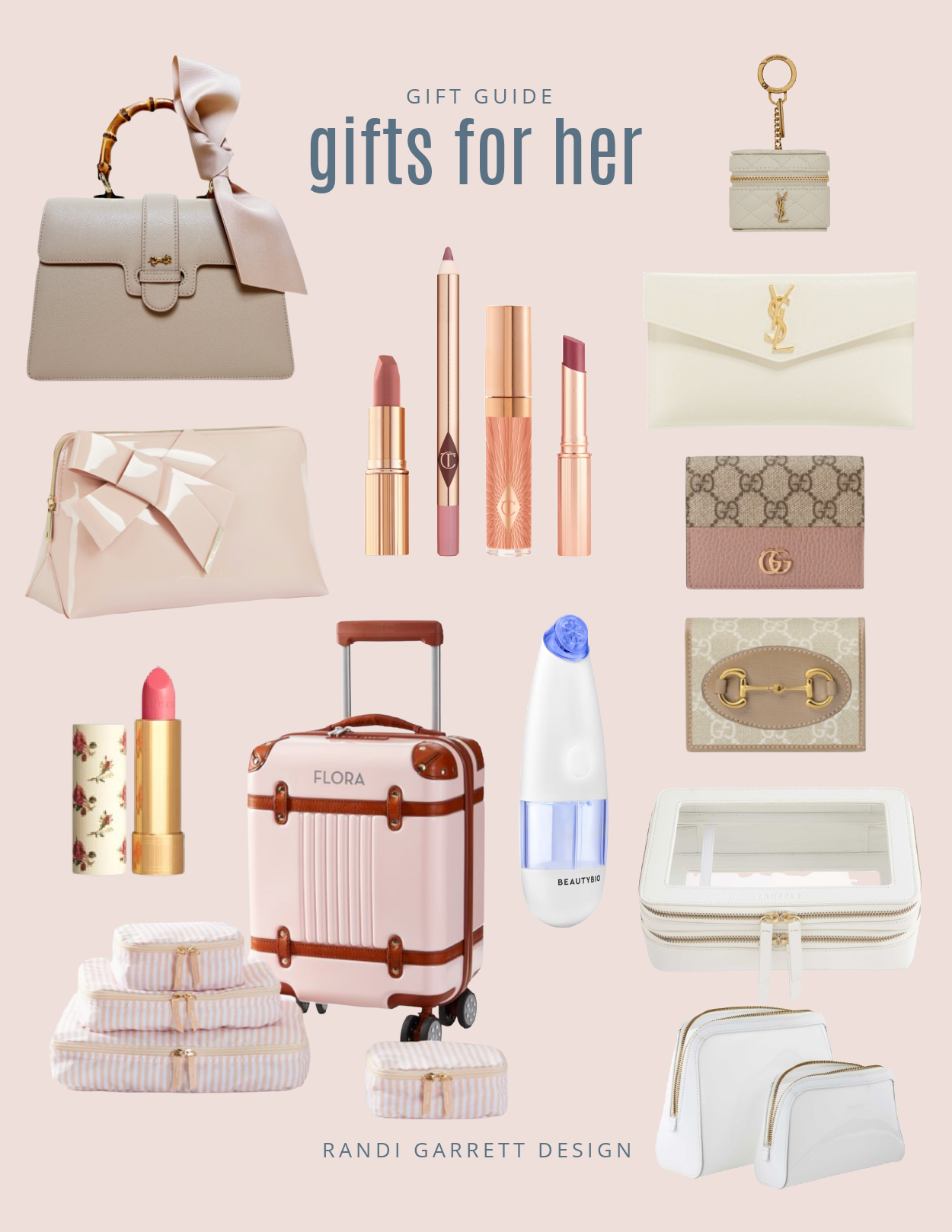 Nude Purse (have it, love it!) | YSL AirPod Case (on my wish list) | Bow Make Up Bag | Pillow Talk Lip Set (my favorite lip combo) | YSL Leather Clutch (on my wish list) | Gucci Card Case Wallet (love!!!) | Gucci Horsebit Card Case Wallet (on my wishlist!) | Gucci Lipstick (how cute is this? have it, love it!) | Pink Carryon with Packing Cubes | Glofacial (my favorite beauty tool! It sucks all the yuck out of your pores!) |Travel Makeup Case Jumbo | Clear Makeup Pouches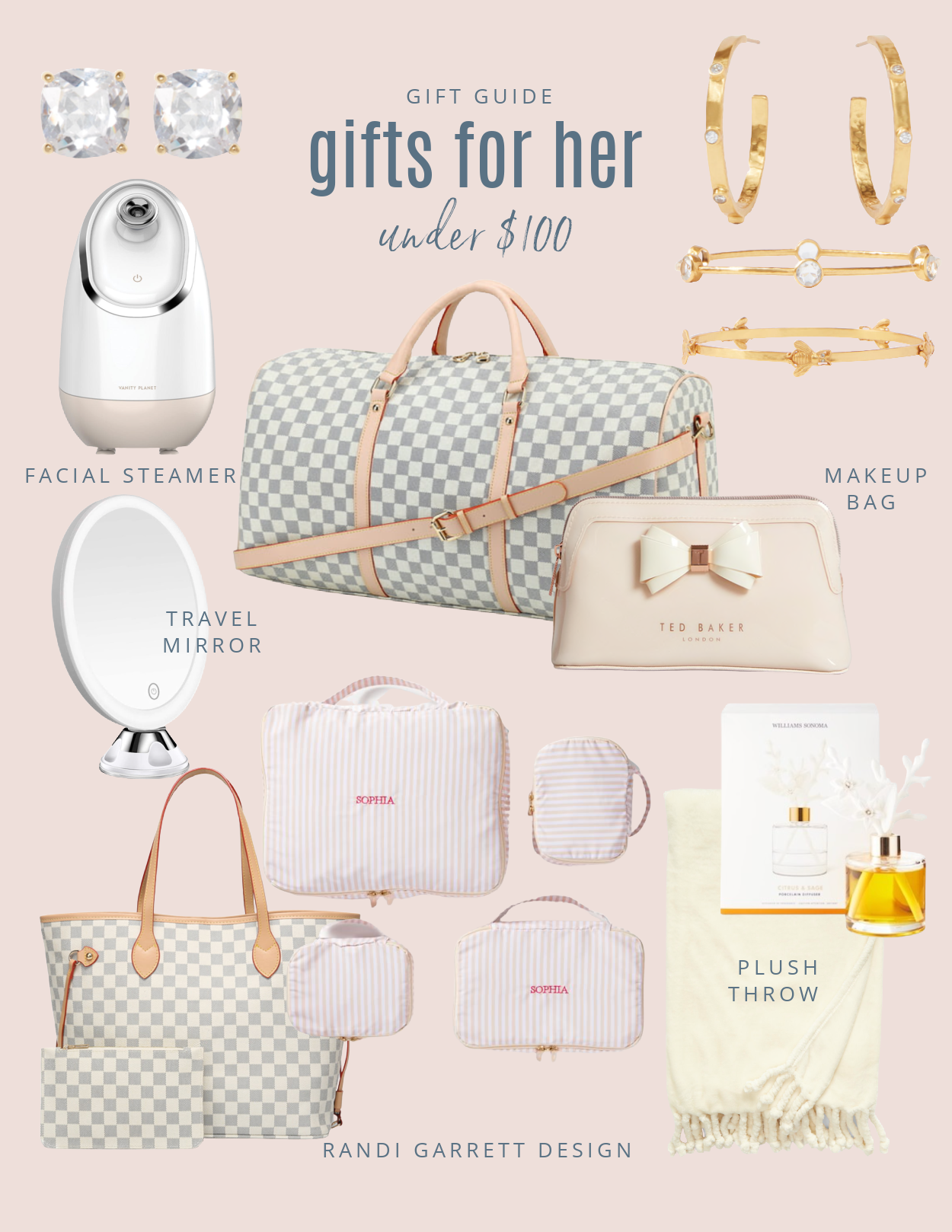 Cubic Zirconia Studs (My go to earrings!) |Gold Crystal Hoop Earrings (My favorite hoop earrings) | Milano Bangle (Have it, love it!) | Bee Bangle (Have it, love it!) | Facial Steamer (love it!) | Travel Magnified Mirror (have this on my mirror, it's fabulous!) |Checkered Travel Duffle (Ellie has this and loves it, great quality) | Ted Baker Box Makeup / Travel Bag (Have it, love it!) | Checkered Tote (Gave these to my sisters and sister in laws last year, love them!) |Pink Stripped Packing Cubes | Plush Throw (We have several of these, they are the best!) |Room Diffuser (Have this, it's my favorite!)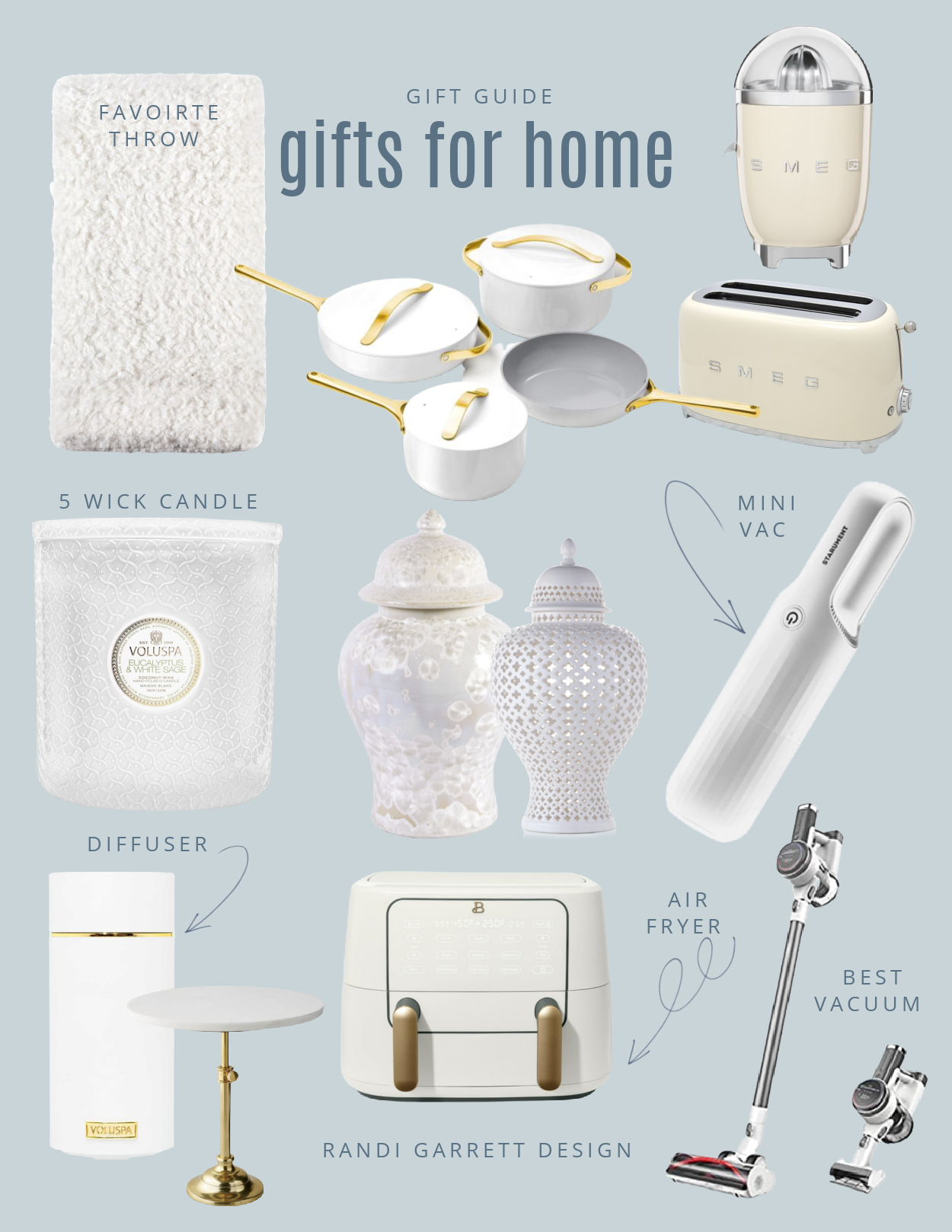 Tula Throw (favorite throw ever!) | Caraway Pots (Have them, worth the hype!!!) | Smeg Juicer (our family has this and loves it!) | Smeg Toaster (we use this daily and love it!) |5 Wick Candle ( The best candle ever!) | White Shell Ginger Jar (My favorite ginger jar) | White Lattice Ginger Jar | Mini Vacuum (I'm obsessed with this little vac! I have one in the kitchen, one in my closet and one in the laundry room) | Cordless Room Diffuser | Marble Cake Stand (I have 4 of these! They are the best!) | White Gold Air Fryer ( We have this and it's amazing and beautiful) | Vacuum (This is my favorite vacuum ever!)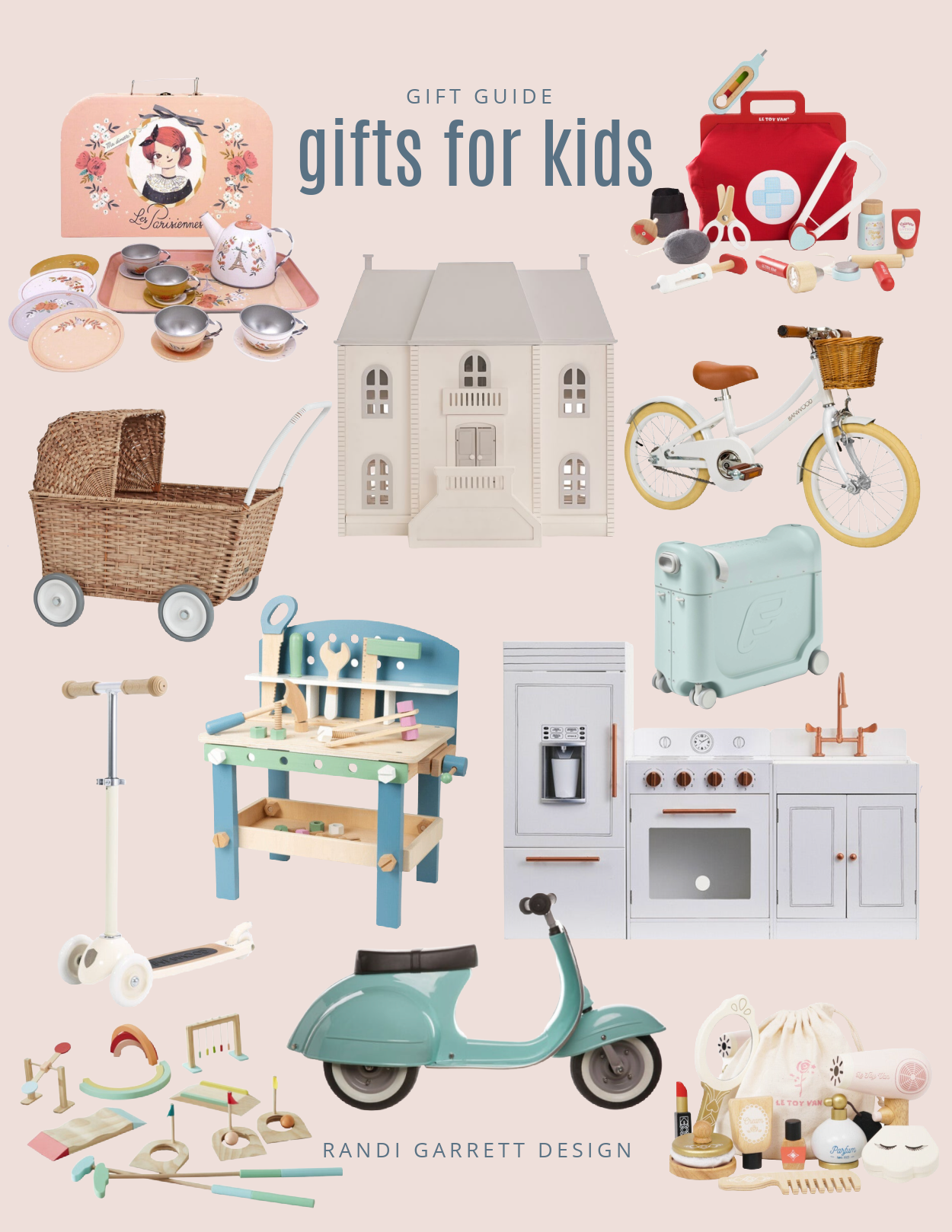 Tea Set | Doll House | Doctor Kit | Baby Buggy | Bike with Basket | Cream Kick Scooter |Workbench | Play Kitchen | Riding Suitcase | Golf Set | Scooter | Beauty Set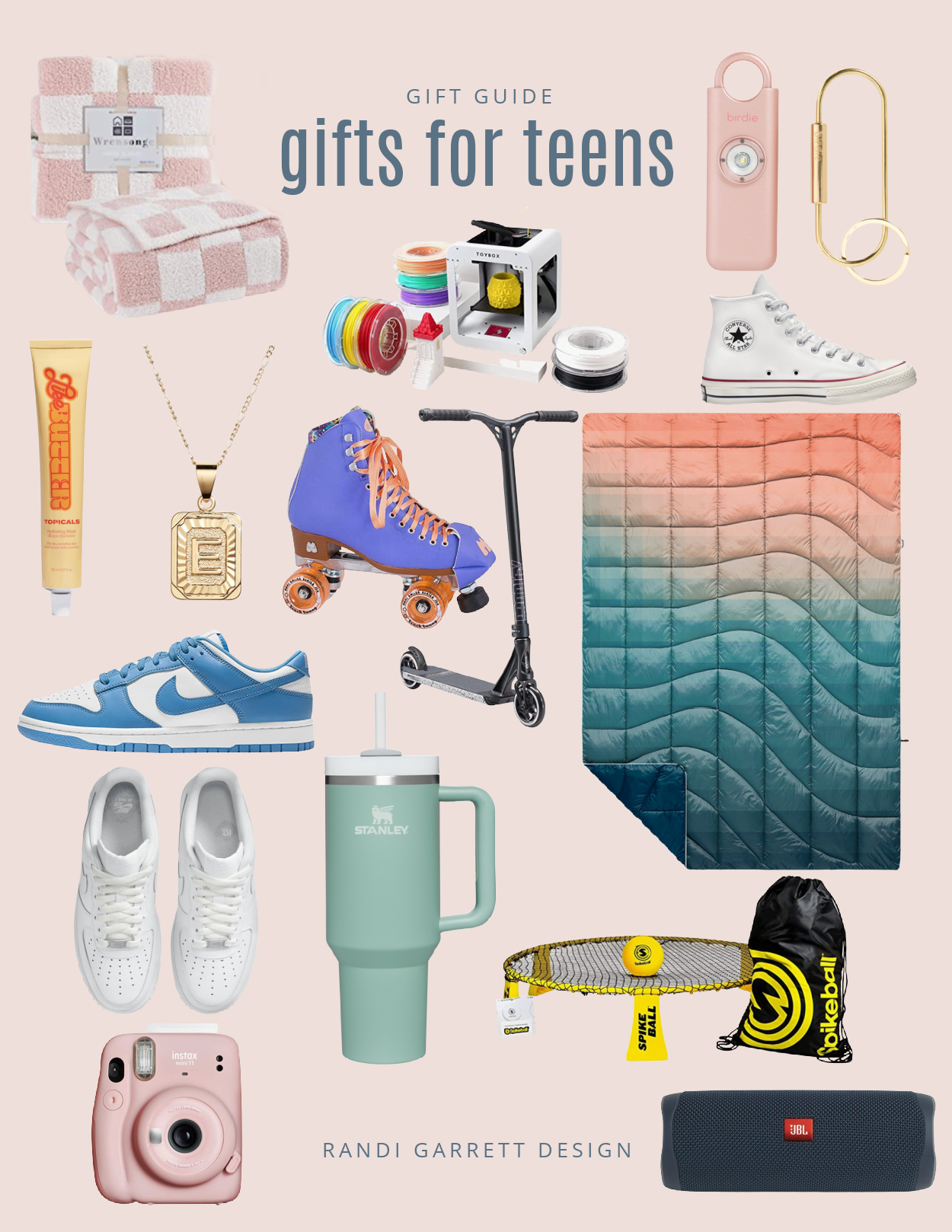 Checkered Throw | Birdie Personal Safety Alarm |3D Printer | Like Butter Face Mask | Initial Necklace |Roller Skates |Prodigy Scooter | Rumple Outdoor Blanket | Nike Low Dunks | Nike Airforce Sneakers | Stanley Cup | Spikeball | Instant Camera | JBL Portable Speaker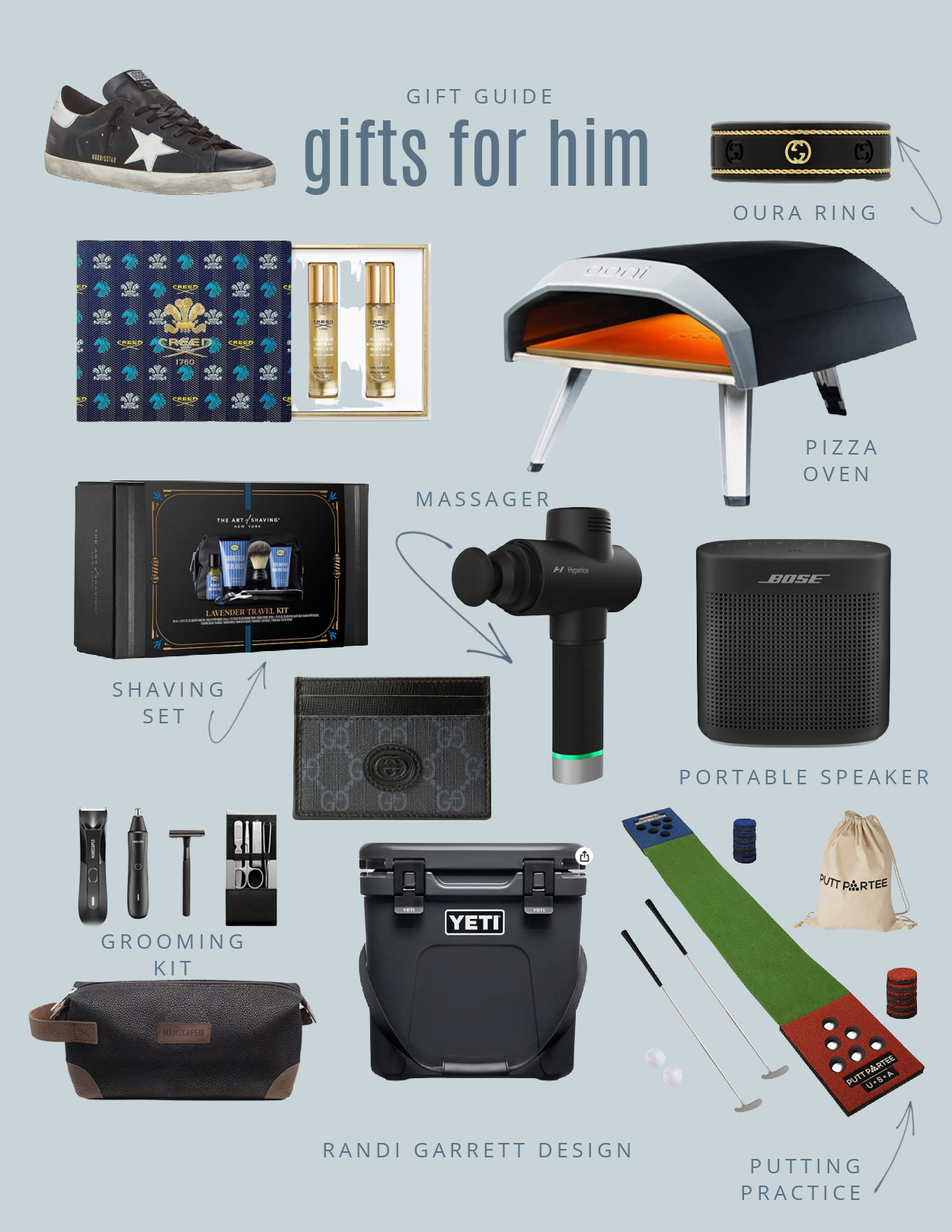 Golden Goose Sneakers | Gucci Oura Ring (tracks your steps, heart rate and more) | Creed Cologne Set (Smells amazing!) | Pizza Oven (our family loves ours!) | The Art of Shaving Set (Matt absolutely loves their products) | Massage Gun (We really love ours) | Portable Speaker | Grooming Kit (Matt has this and can't live without it!) | Gucci Card Wallet | Yeti Cooler (We love this size for kids games and day trips) | Golf Putting Set