Today I'm throwing back the covers on my bed, and talking about the most important piece in our bedrooms, the mattress! Our bed's are the focal point of the bedroom, the place we spend almost half of our life! It is essential to have a mattress that is comfortable to provide you the best quality night sleep.
My husband and I have traveled enough over the years to appreciate a good bed. I can honestly say that we have the most comfortable I've slept in to date. I want to share with you what we are sleeping on so you can make your bed like a luxury hotel bed, maybe even better!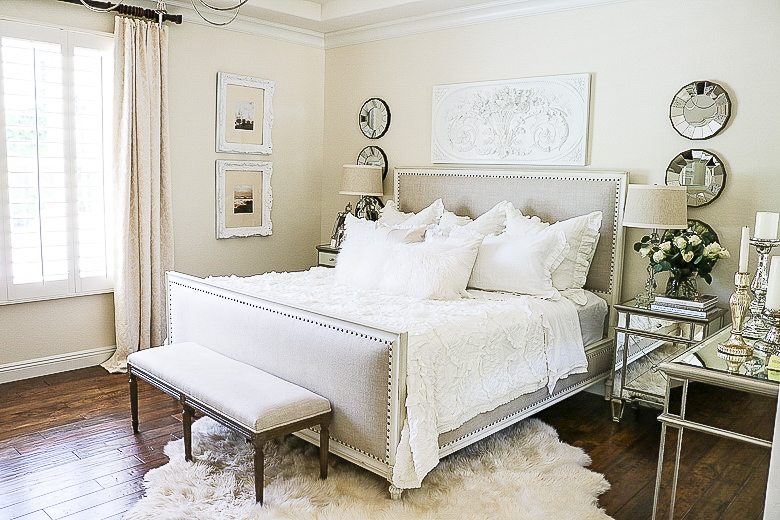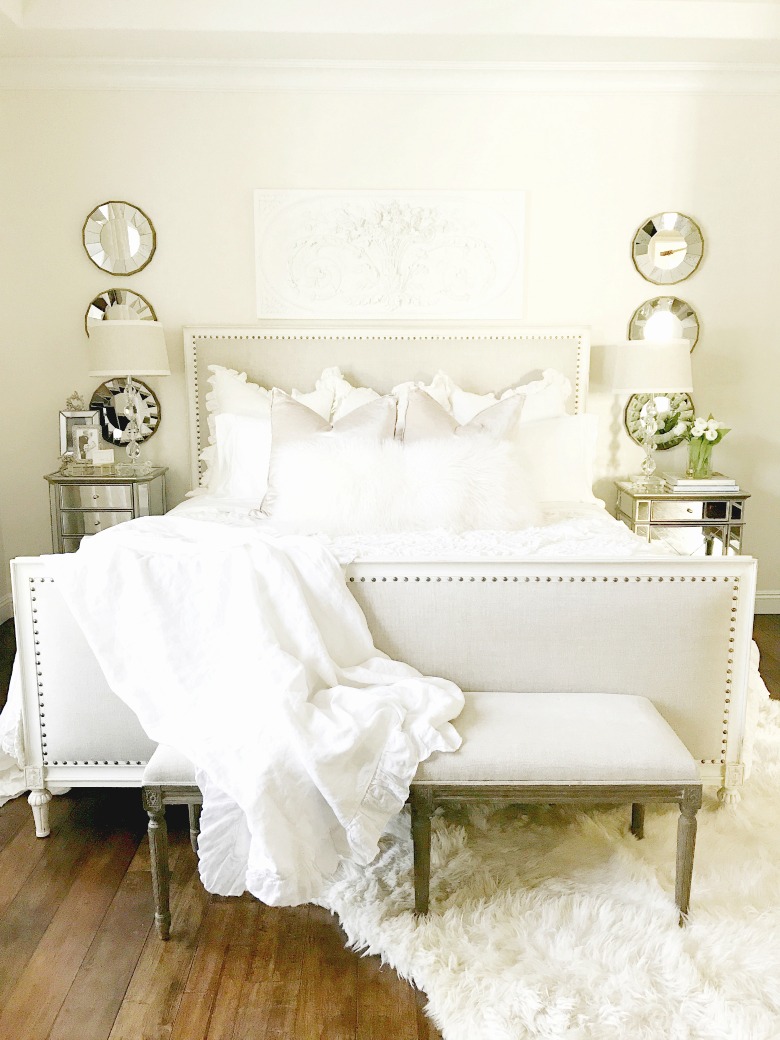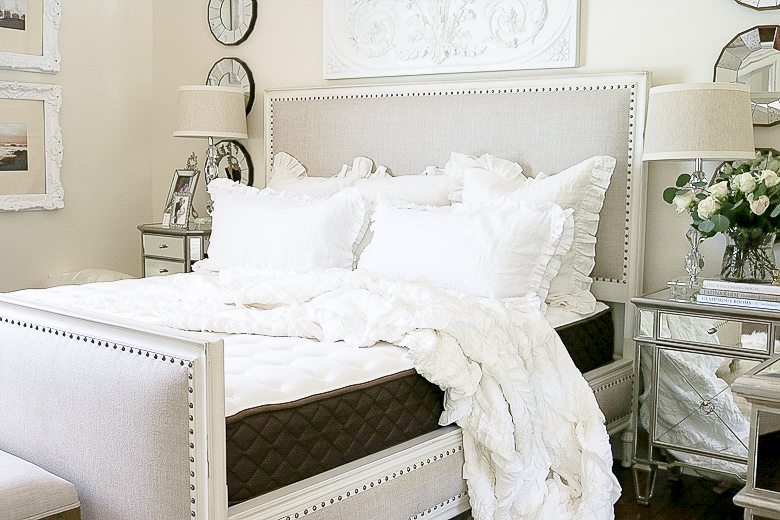 My husband and I both noticed that our shoulders and backs were hurting. After some detective work, we figured out that our mattress was about a decade old and needed to be replaced.
We've had our Christeli mattress for over a month now and like I said have never slept on anything more comfortable. When my husband rolls over, I don't move! When I roll over, he doesn't move!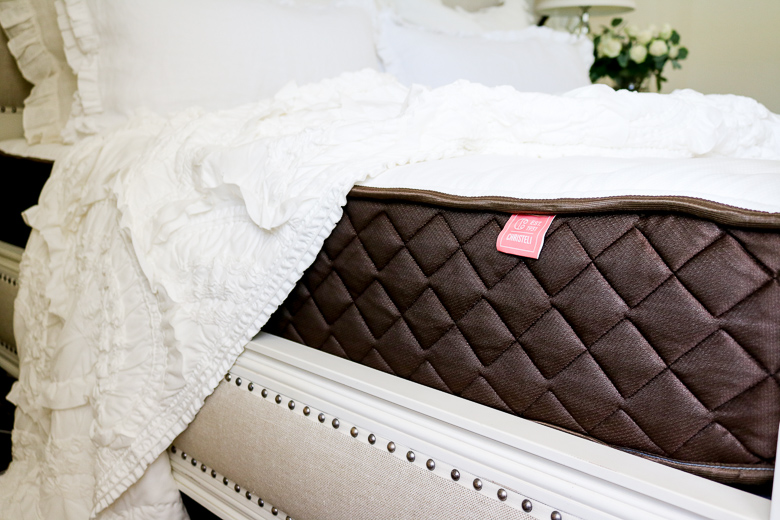 Their mattresses are each made by hand and are constructed of foam instead of coils. I was a little leery when a large rectangular box showed up on my front door step containing my mattress. But, after the first night's sleep with no tossing and turning or interrupted sleep, all doubts fled my mind. There's really something special about this NASA foam mattress!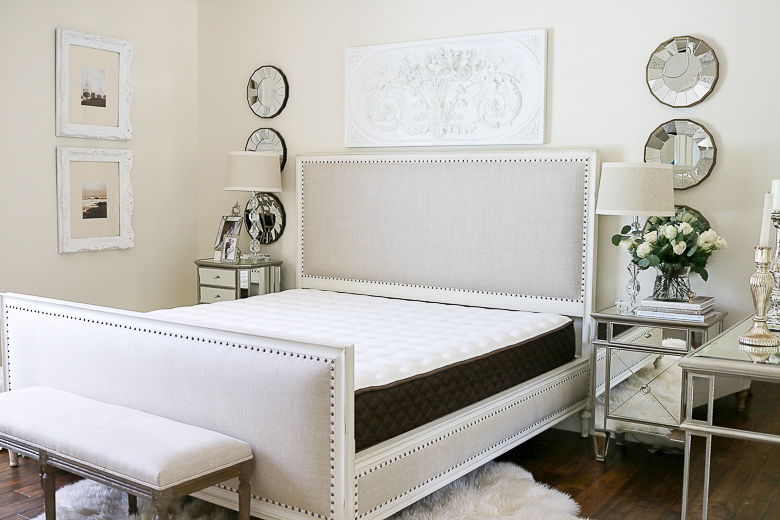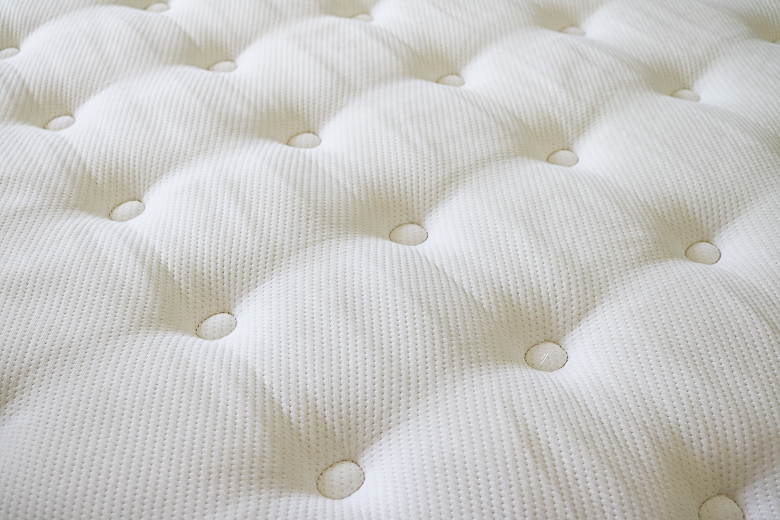 The tufted buttons on the top, make me smile every time I change the sheets. The mattress is firm but cushiony and luxurious.
You can read more details about the Versaille mattress I have and the Christeli family here.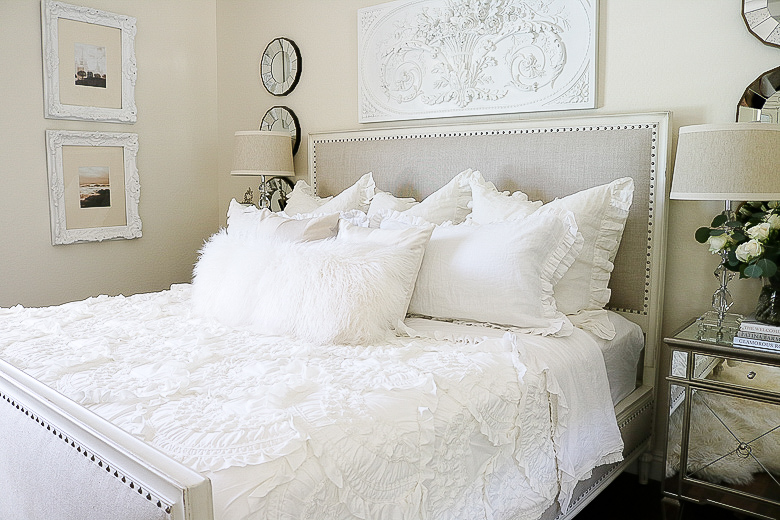 See my other essentials from my bed here.
Don't miss a post!  Subscribe to our weekly email list by clicking the button below…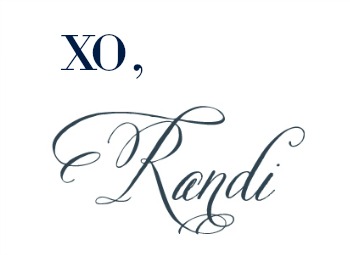 Get this look by shopping my bedroom here or below
***

*This post was done in partnership with Christeli. All thoughts and opinions are my own.
*Some affiliate links were used.