Pulling out the same Christmas decorations year after year can be boring! But buying new Christmas decor every year is unrealistic! Well, there are simple ways to make your "old" stuff look NEW every year without having to buy a ton! I'll show you how!
Today you're in for a special treat! I'm joining some of my favorite designer friends to bring you are best tips for Christmas Decorating. These tips will help you trim your house in style this year! If you have come from Emily at Eleven Gables, welcome! Emily is one of my favorite people! Her sweet southern charm and amazing tips warm my heart everyday! If you are new here, you can read more about me and how I love to make ordinary things extraordinary here.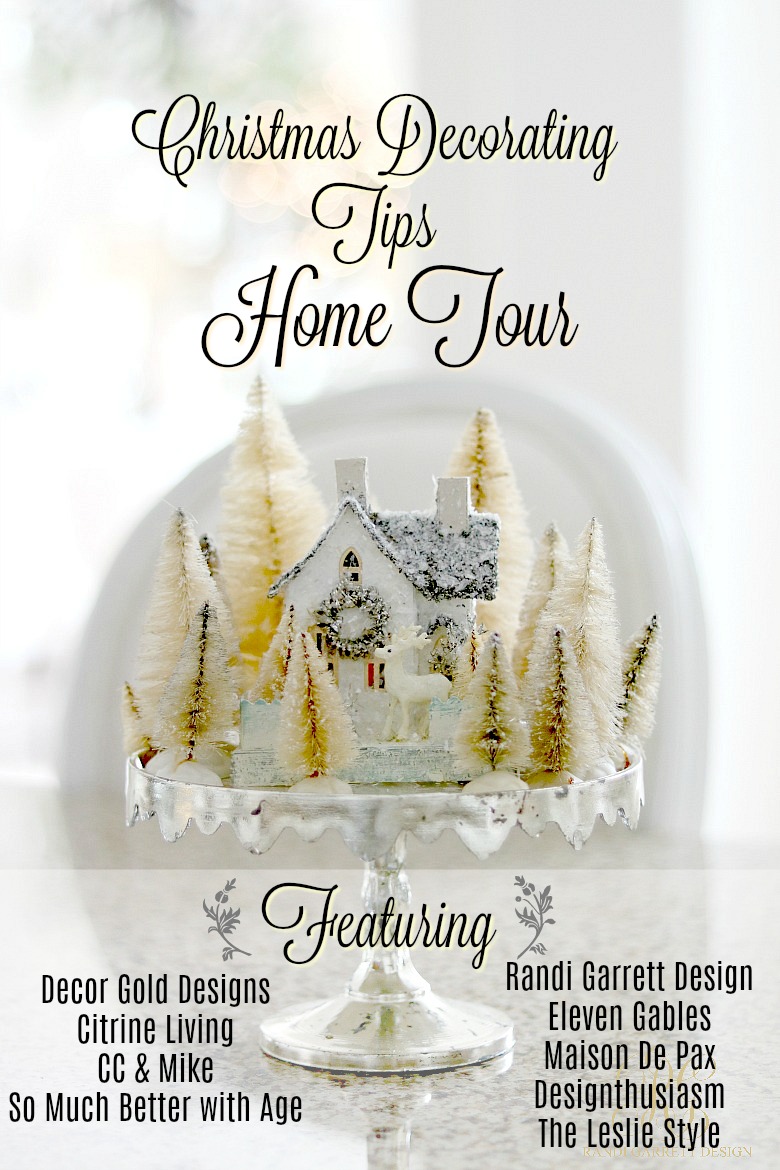 Here are my favorite ways to spruce up my Christmas decor every year!
Christmas Decor Tips Tour –
5 Ways to Make your Decor Look Fresh Every Year

Decorating with gifts is a simple way to use what you already have to decorate! Whether your boxes are filled with actual gifts, or are empty, is up to you! Buying fresh wrapping paper and trimming will give your home a fresh feel for just a few bucks! See how I like to style with beautifully wrapped packages below…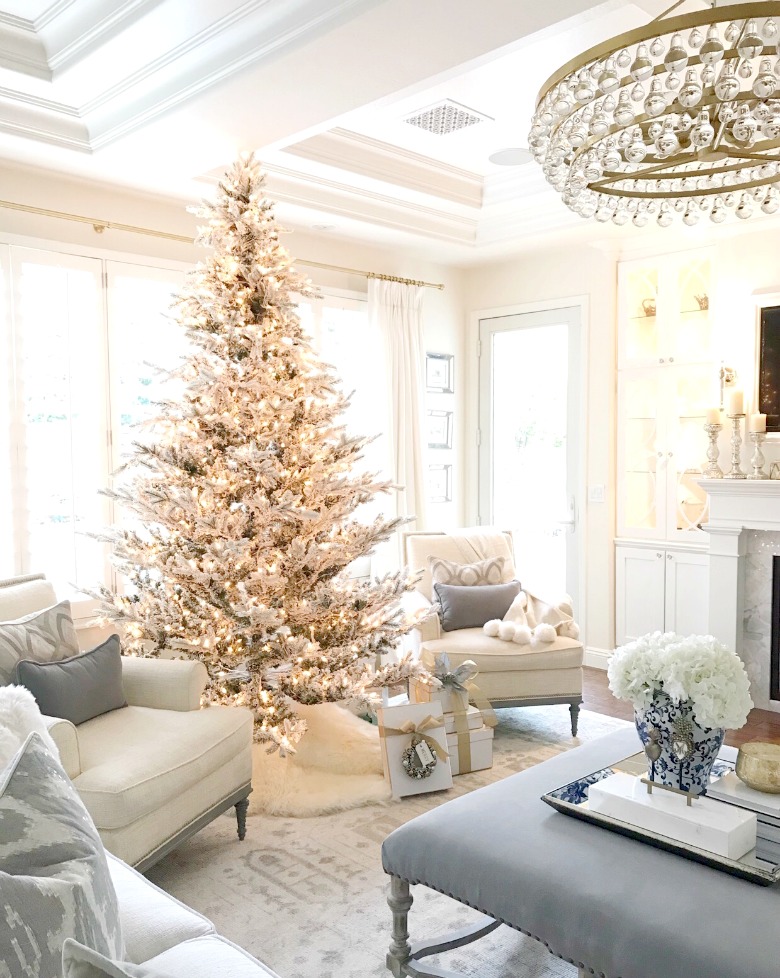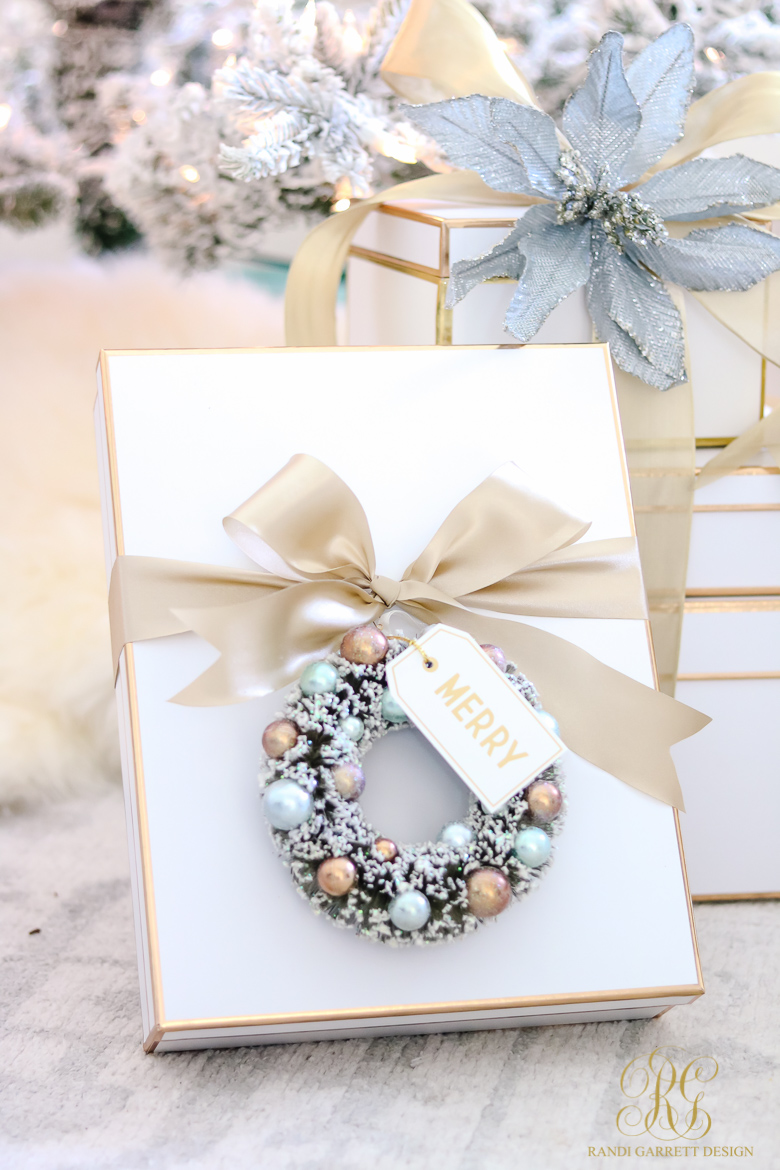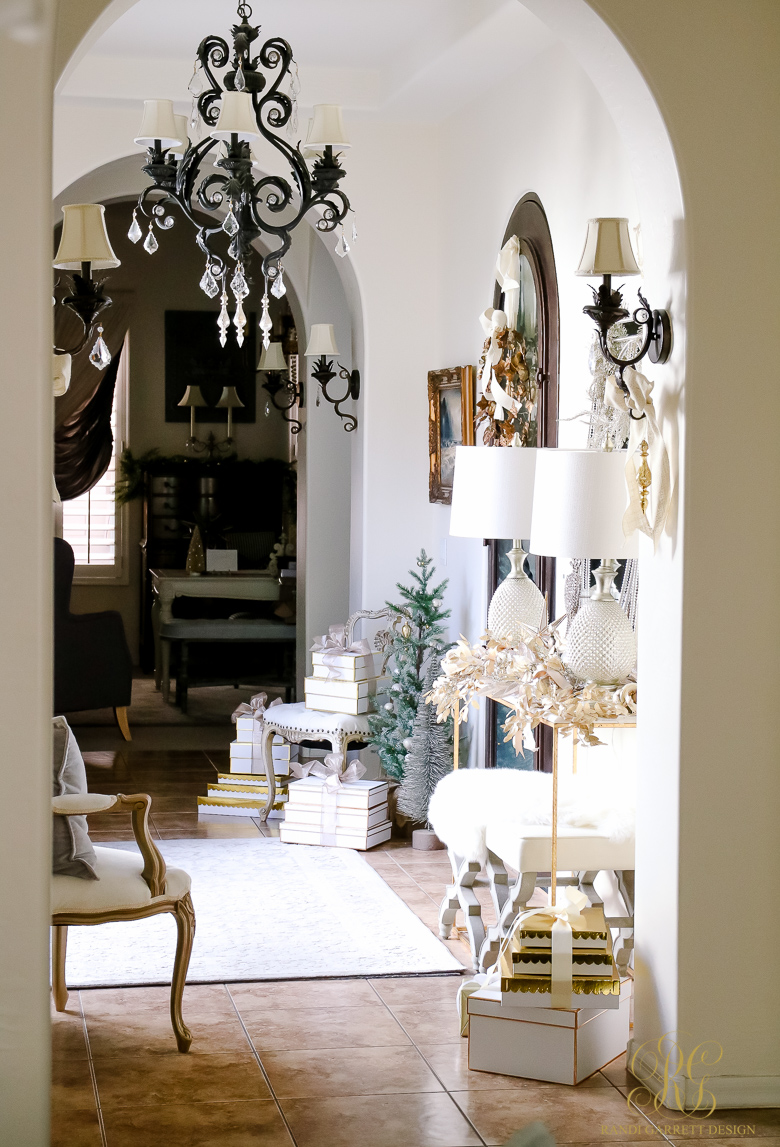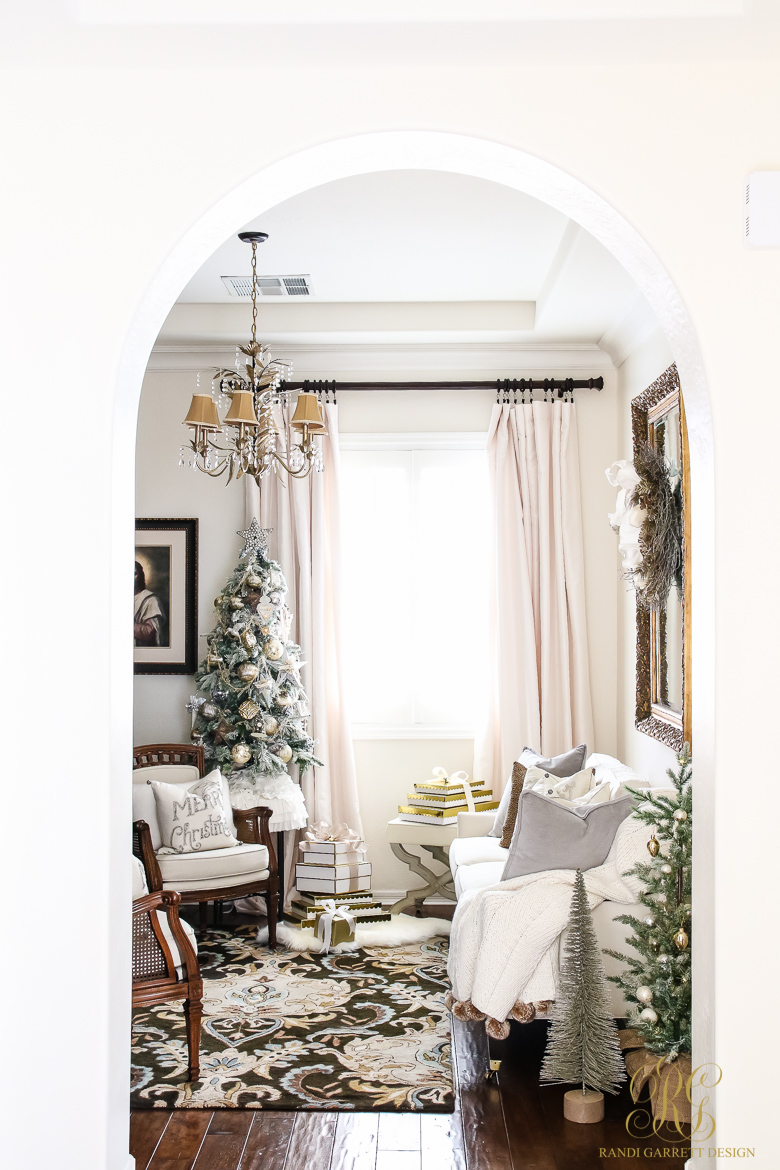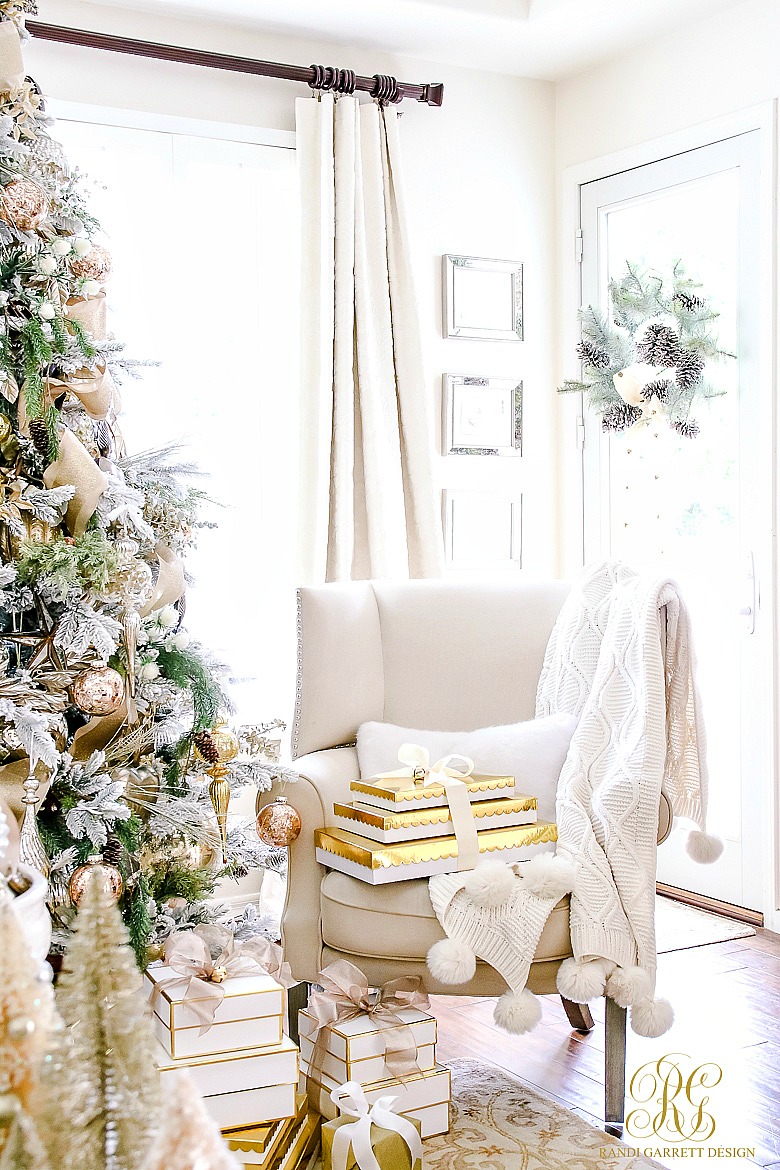 Ribbon is another simple way to refresh your Christmas decor. Find some that matches your color scheme for the year and use it in your tree, on gifts, tied on ornaments, and other creative places around your home. One year I used leopard ribbon with red and green wrapping paper. Another year I chose to use creams and golds. I didn't change my decor, just the ribbon and it made a huge difference!
Here are a few ways I like to add ribbon around my house…
Tied on stockings.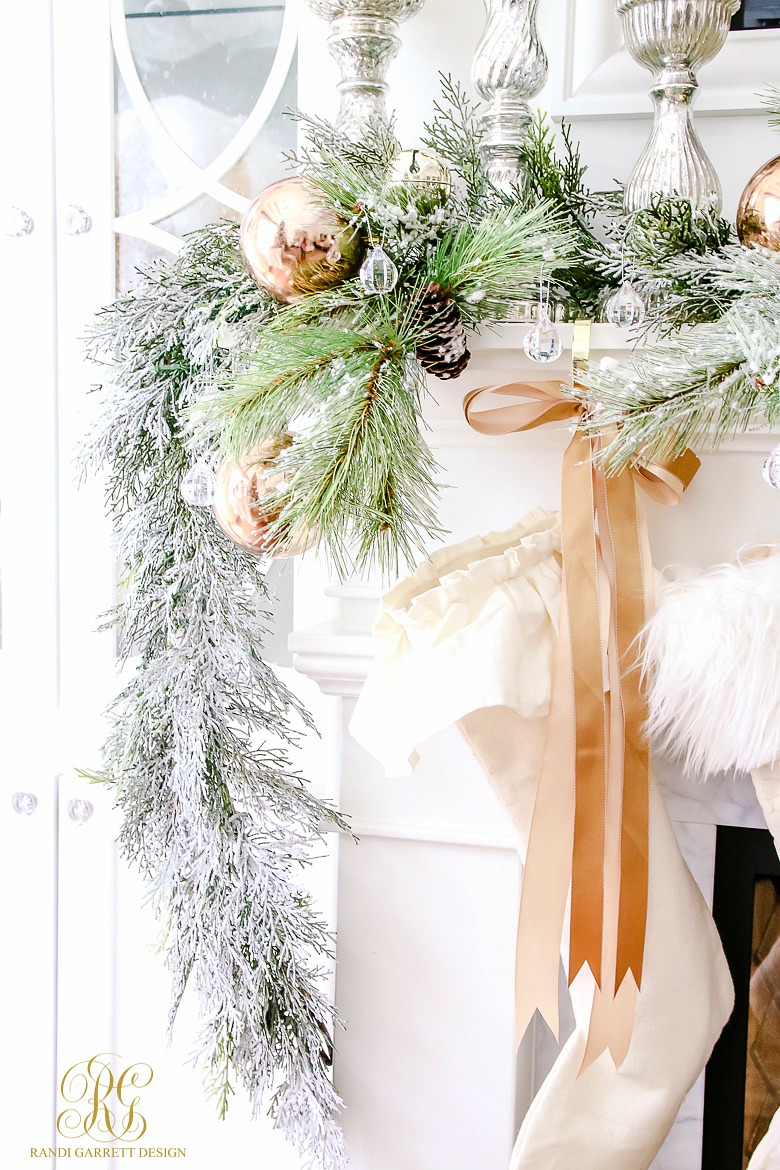 Around unexpected items, like my clock.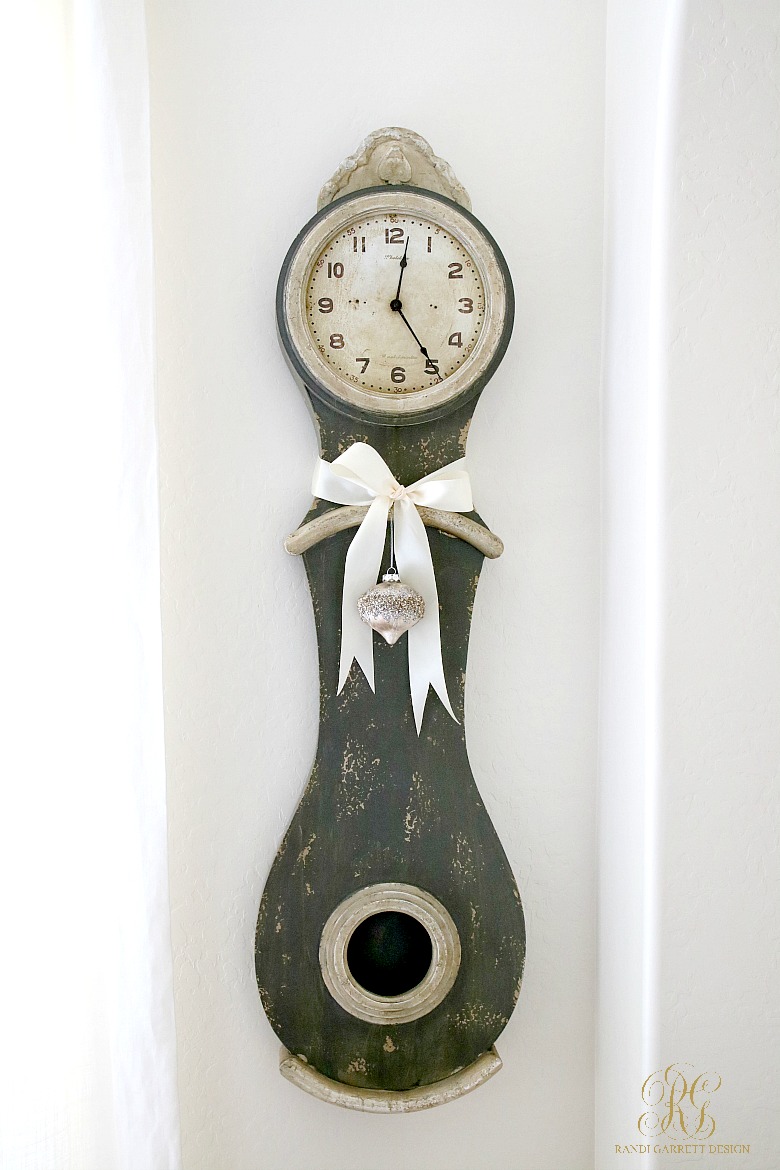 Tied on sconces
Draped on the tree and gifts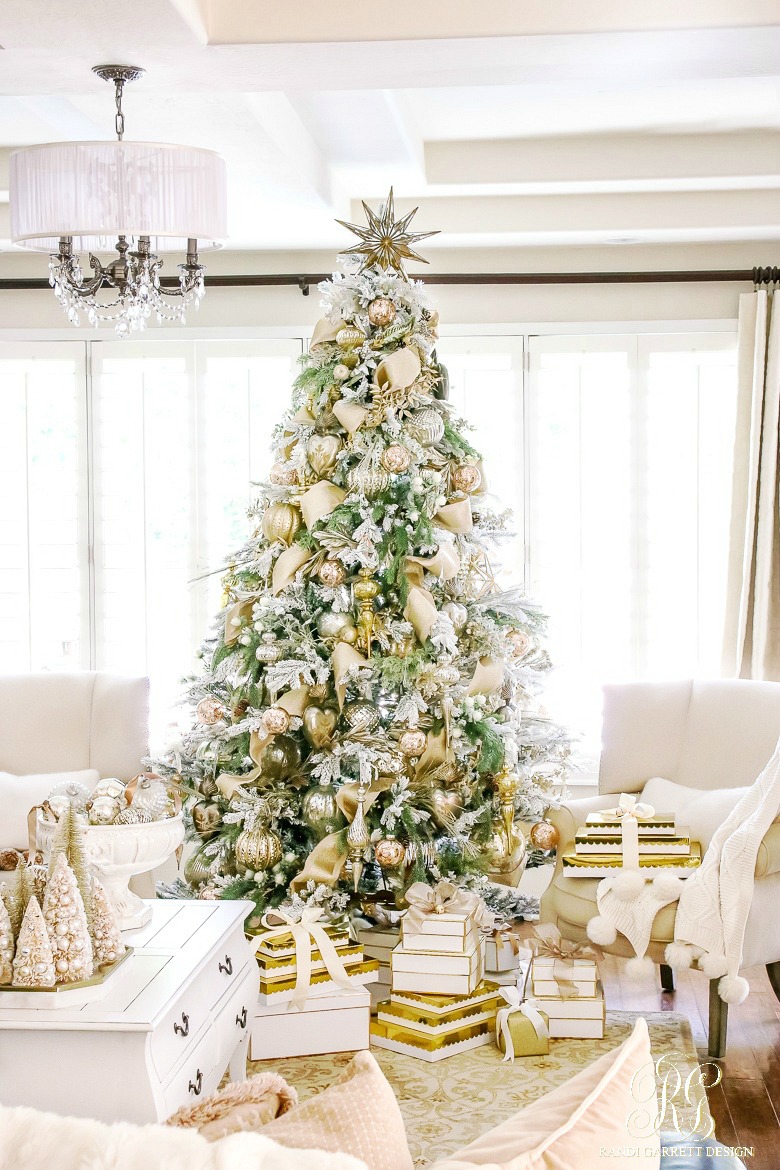 You can never have too many ornaments! Well, at least that's what I tell myself!!! They are a wonderful filler and perfect accent to almost any surface! I love to fill punch bowls and urns with glittery balls, tied with cascading ribbons. Use them in garland for a fun pop! Hang them from wreaths. Tie them on headboards.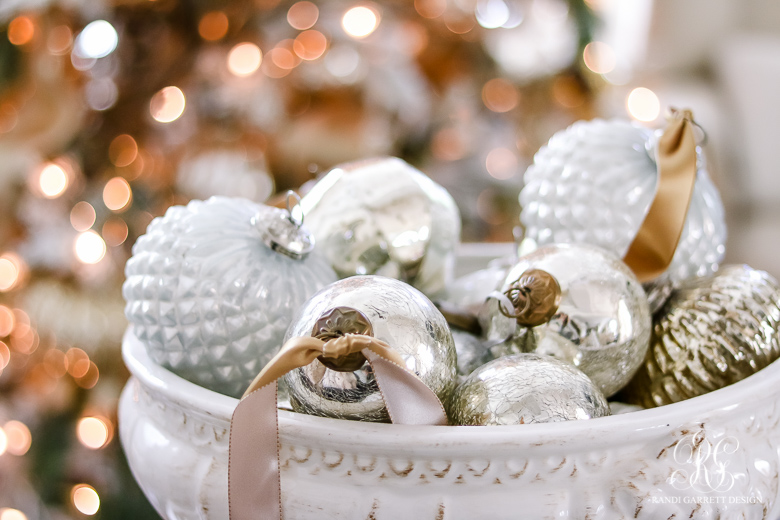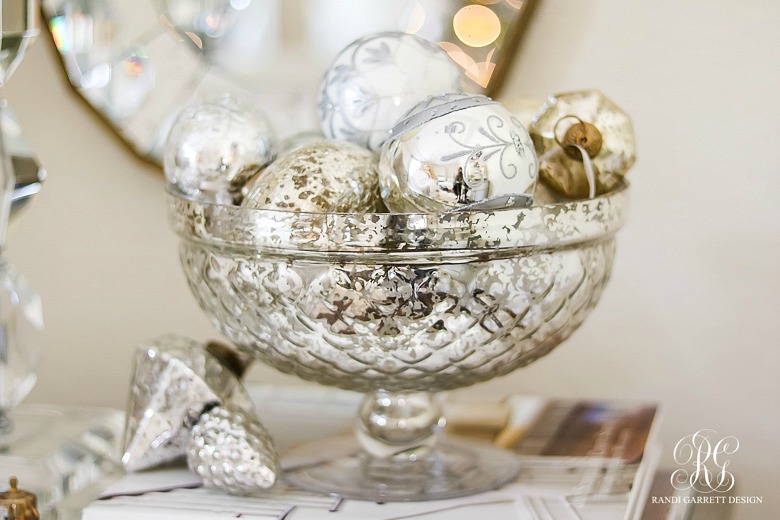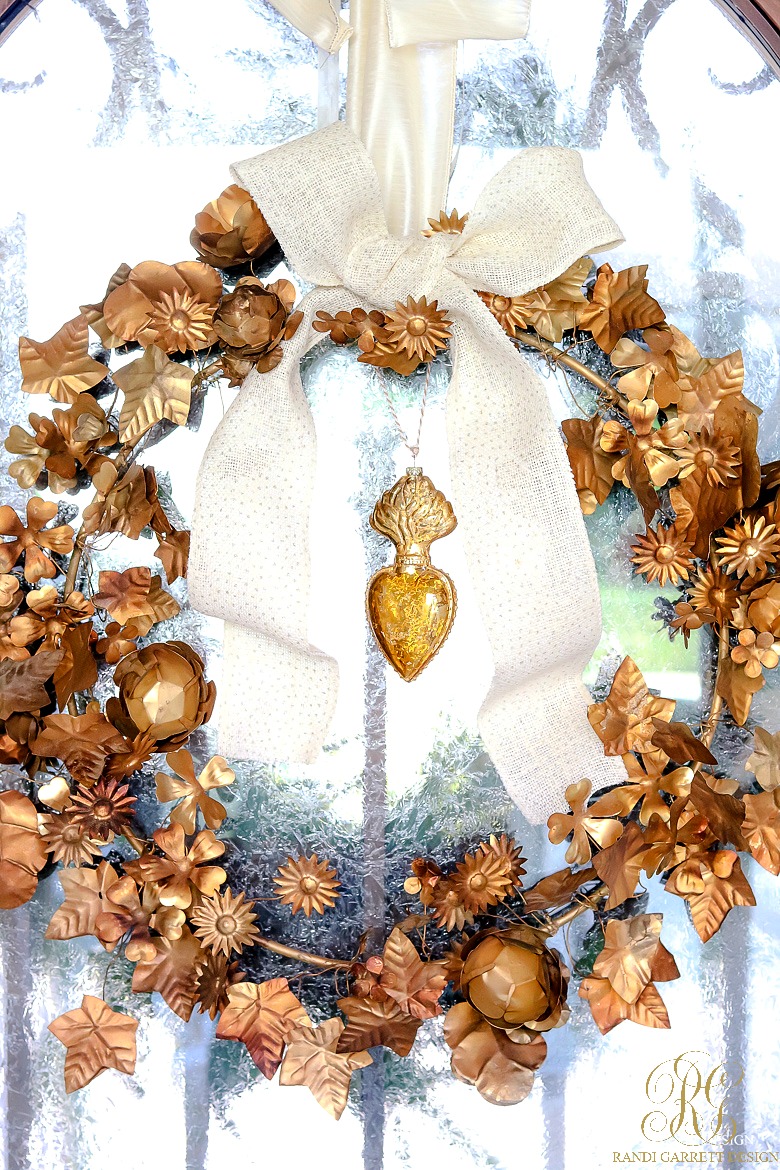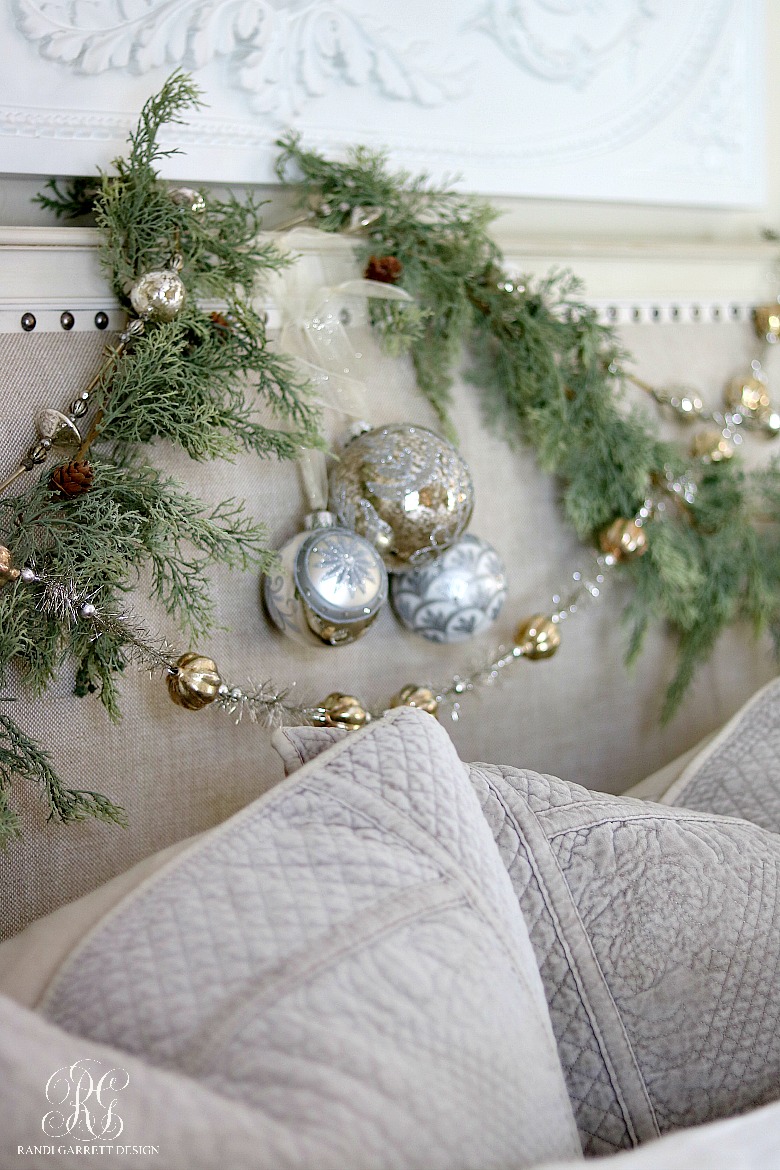 Adding flowers to wreaths, garlands, trees and packages gives your decor a fresh feel every year! Choose a new flower to feature each year. Some of my favorites to use are hydrangeas, magnolias, poinsettias and roses.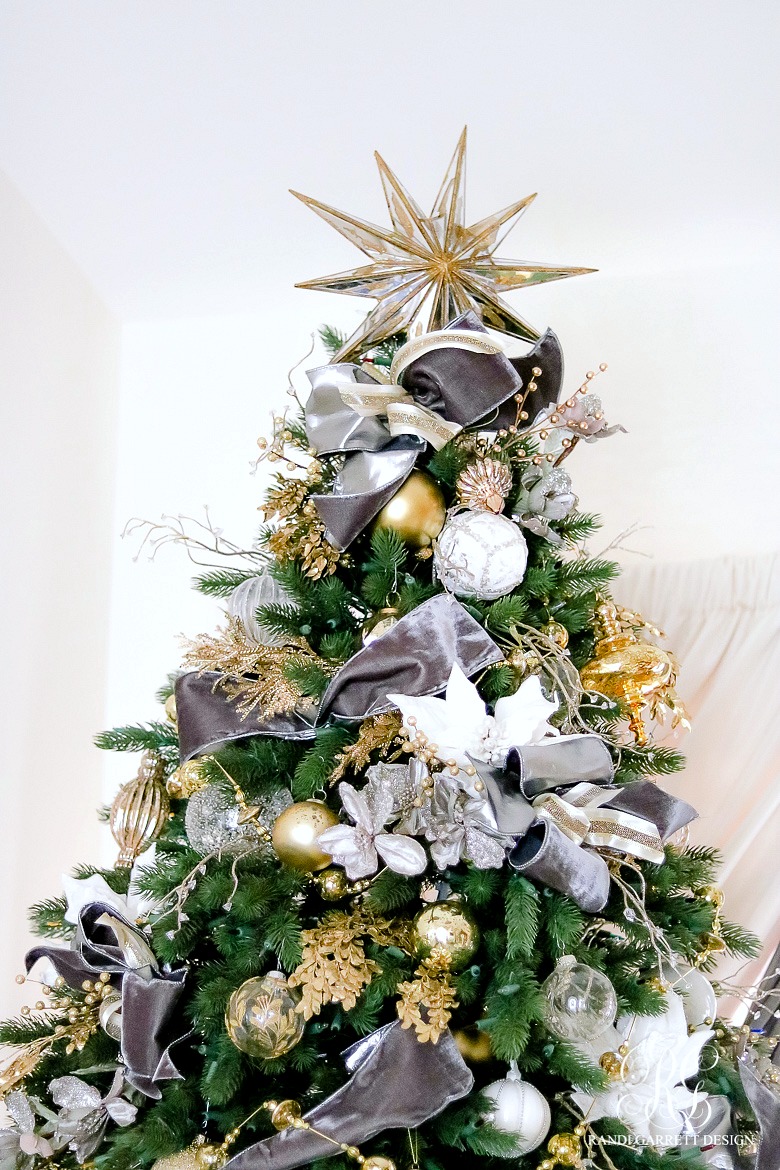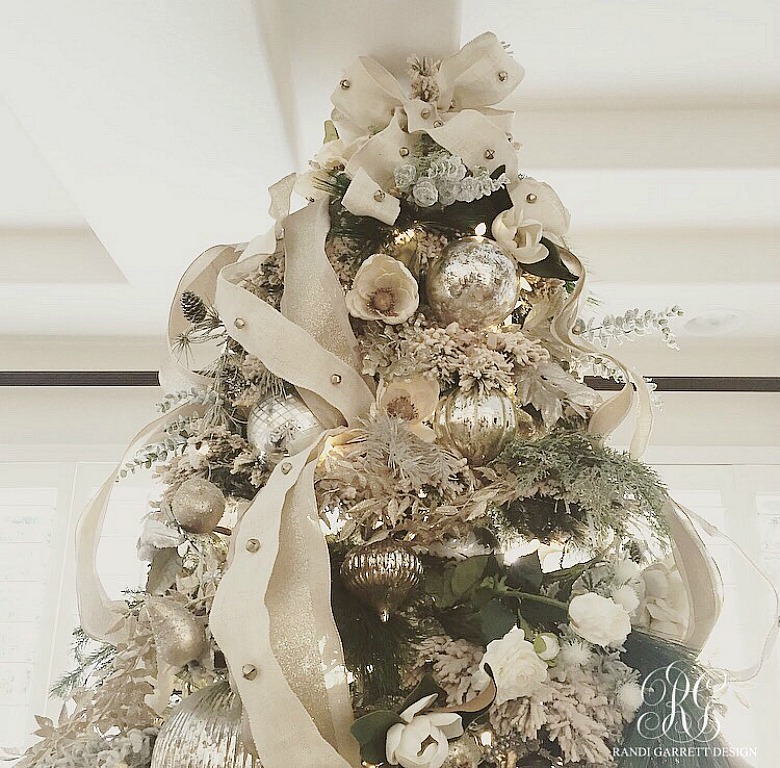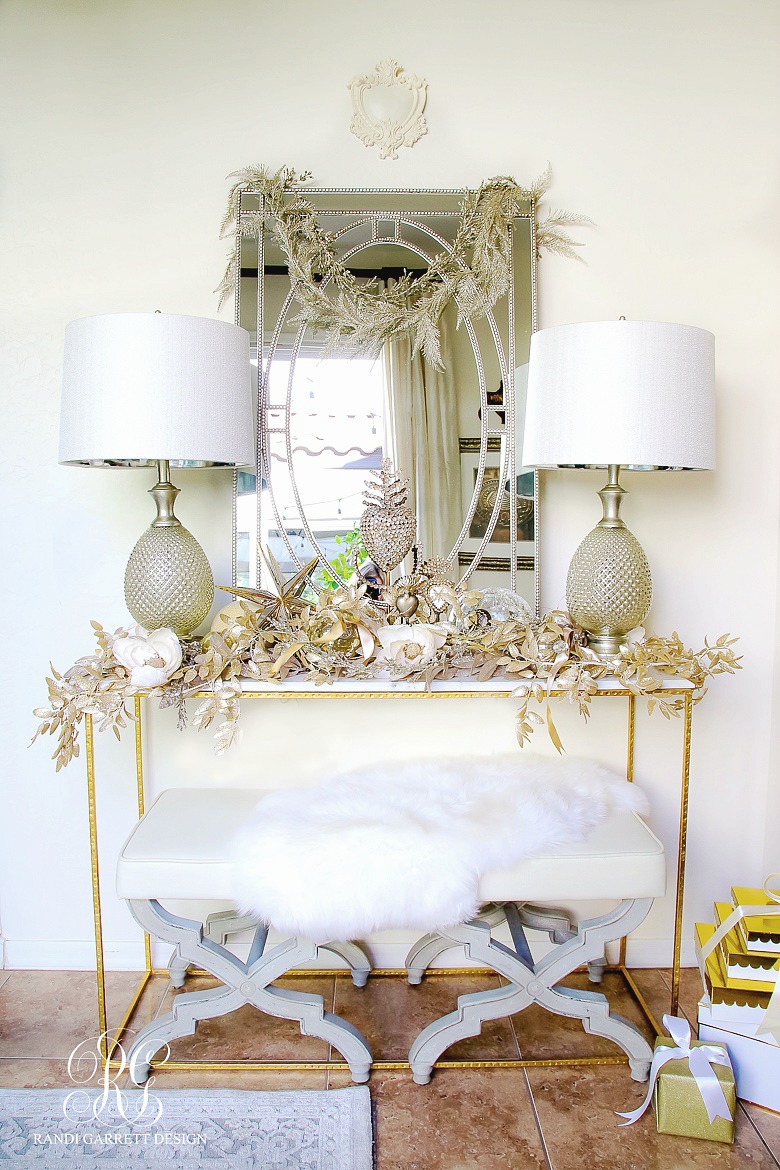 Buy plain wreaths and garlands. Then each year you can switch up your decor simply by adding new ribbon, ornaments and, or florals.
Below you can see a silver garland draped on the top of my buffet. This year I gave it a totally new look by adding some floral picks and a few ornaments.
Last year: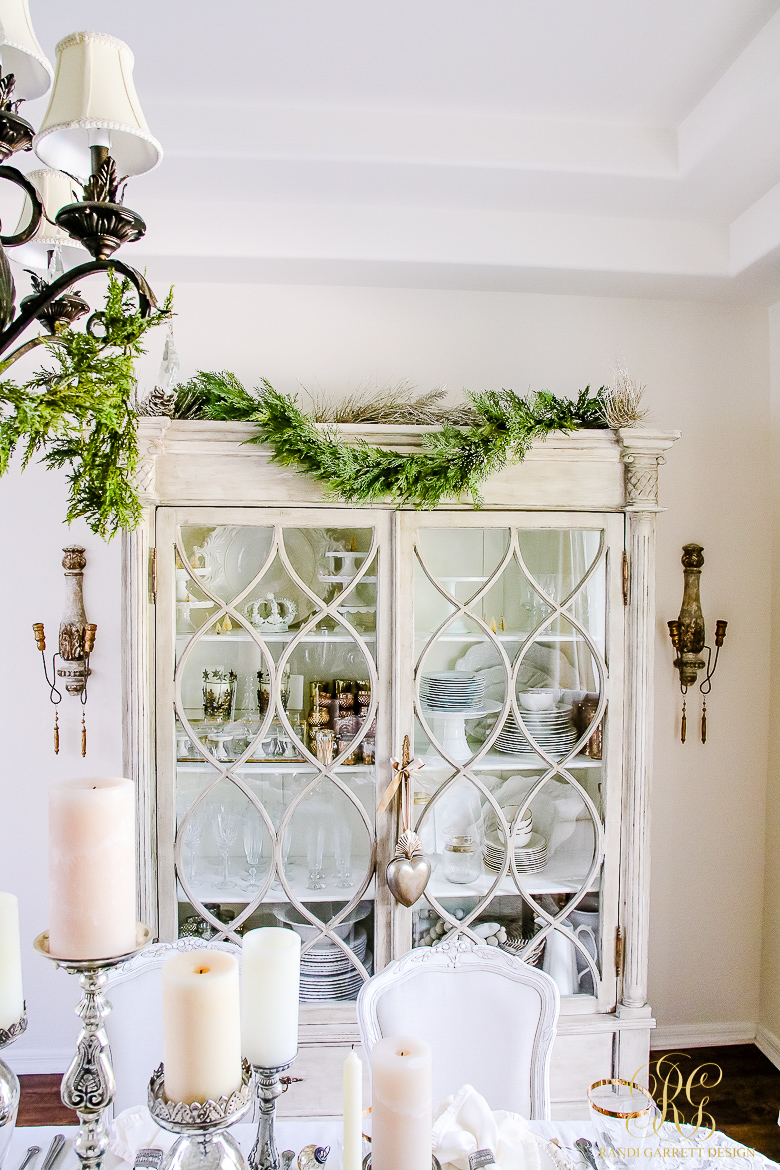 This year: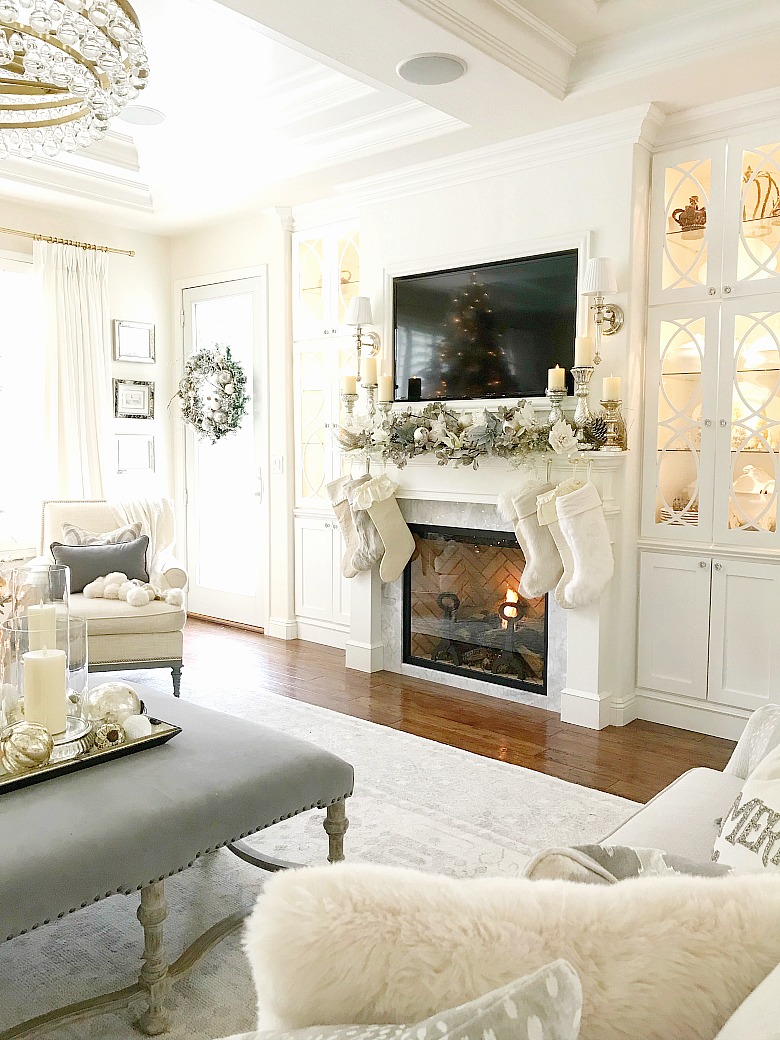 This is a plain pine wreath that I added more pine picks and white florals too.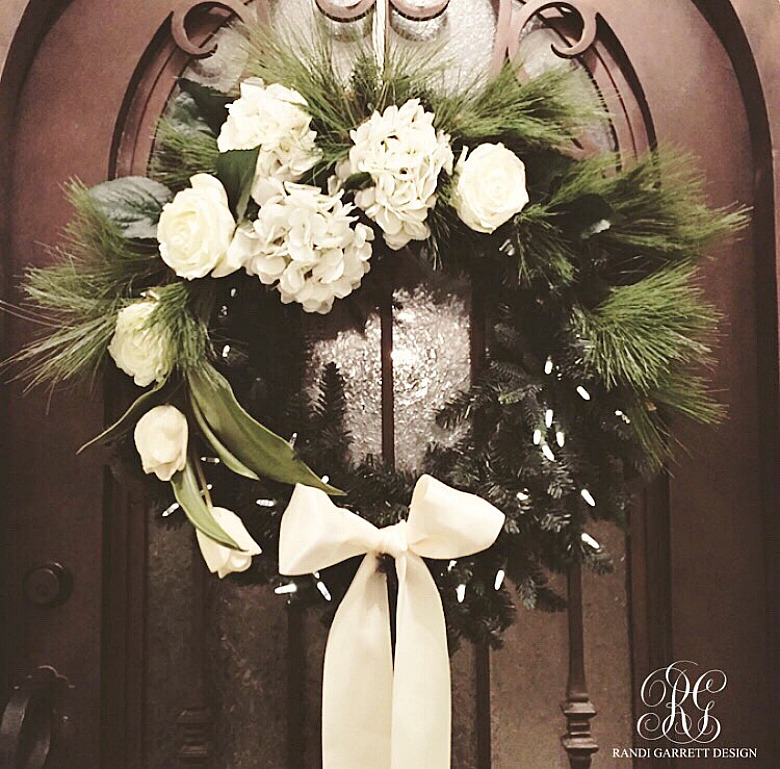 Here a faux cedar garland was the base to create this display. Simply tuck ornaments and jingle bells into the boughs to finish it off!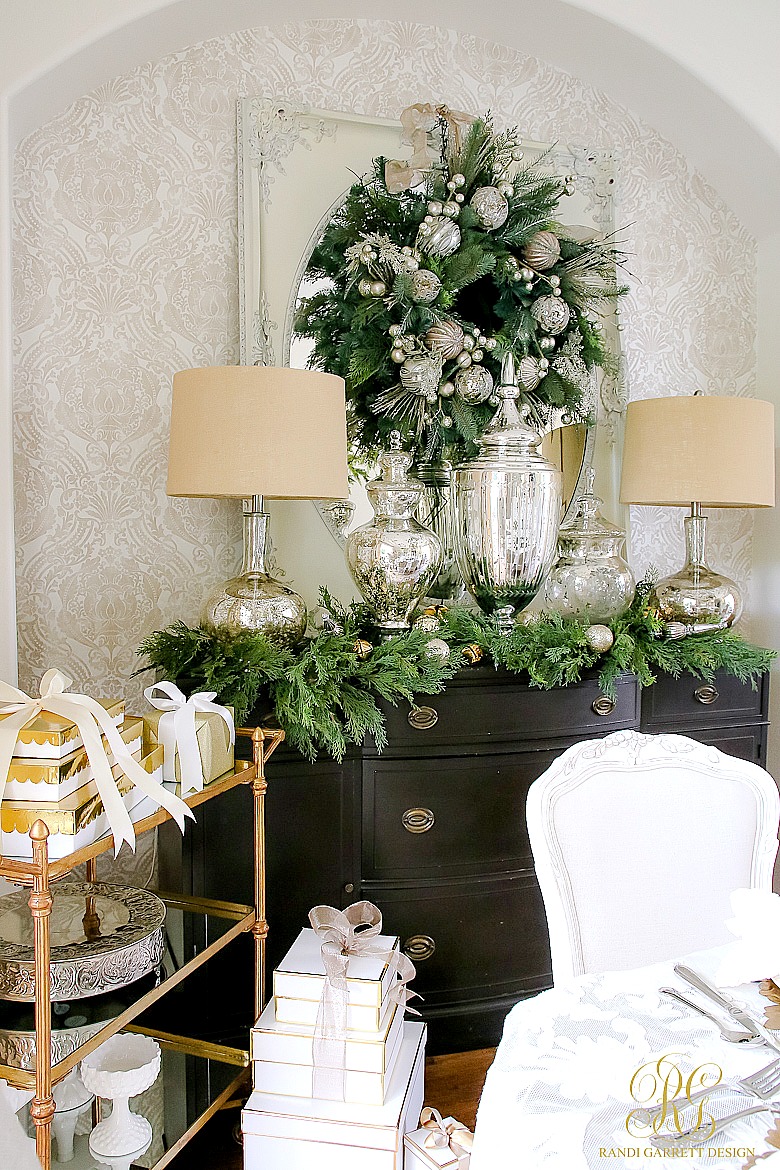 I plan to use these tips as I decorate this year! Hopefully these tips will help you refresh your Christmas decor year after year! Come back next week to see how I decorated our home for Christmas this year! Click here to see our home tour from last year..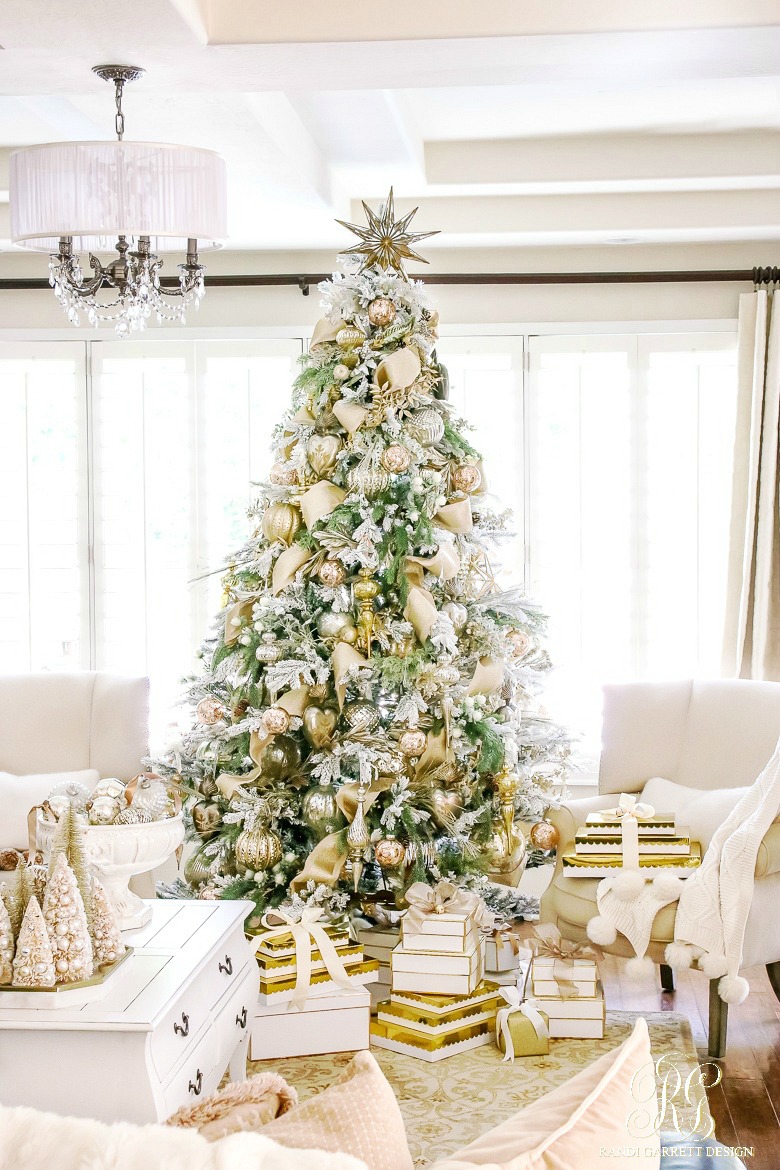 Next stop by my fabulous friend Rachel of Maison de Pax for more tips on how to style your home for Christmas! Below is a full list of the tour stops…