This year Easter will be different for all of us. Staying home and keeping our gatherings small, doesn't mean we can't make it special for our family. In fact, I think it is more important to celebrate and make this Easter even more special this year.
Easter is a celebration of our Savior overcoming the greatest trial of all. As we solemnly remember His death and joyously celebrate His resurrection, may we be inspired to lean on Him as we struggle through this difficult time. With Him, all things are possible.
These past few weeks at home with my family have been filled with many ups and downs, tears and laughter. One minute I feel like having everyone at home is Heaven, the next it feels like H***! The stress level has never been higher for Matt and I. But, I have felt such an overwhelming feeling of gratitude for the chance to s l o w down and enjoy being together as a family without the daily distractions of life.
I find myself wanting to be more nurturing and make our home a more peaceful place for my children. This Easter will be different at our house, like all of your's. Cousins won't be coming over for our annual egg hunts. We won't gather with our friends and neighbors at church to celebrate our Savior. This year may be different but, it will also be special. We will be together all around the world in our family units and quietly celebrate the greatest gift given to each of us.
Set a pretty table for your family this Easter to make it feel extra special! To help inspire you, I am sharing our Easter Basket Easter Table and some basic table setting tips.
This post contains affiliate links for your convenience. Read my disclosure policy here.
Easter Basket Easter Table

Table Setting Tips
Layer table linens. Use table clothes and table toppers to create a gorgeous backdrop for your table. Our table features this gorgeous pink scalloped tablecloth and this blue checked table topper.
Don't be afraid to mix dishes. Mix dishes that are different patterns. Also mix budget friendly with dishes that are higher in price. Here I used gingham melamine dinner plates with my monogrammed china. The nicer plates, elevate the melamine plates.
Create a low centerpiece. Keeping your centerpiece low, allows guests to see and visit with each other. On my table, I used these pale pink peonies.
Use something unexpected. This is where you can really let your creative juices flow. Look for unique vessels to use as a vase. On my table, I used a basket purse as a vase. I added a scarf for a special touch. Instead of traditional cloth napkins, I used these darling cherry blossom handkerchiefs as napkins.
Add some light. Lighting makes a table magical. A few of these wicker votives add some magic to this Easter table.





Room Sources

Here are a few more Easter Table ideas.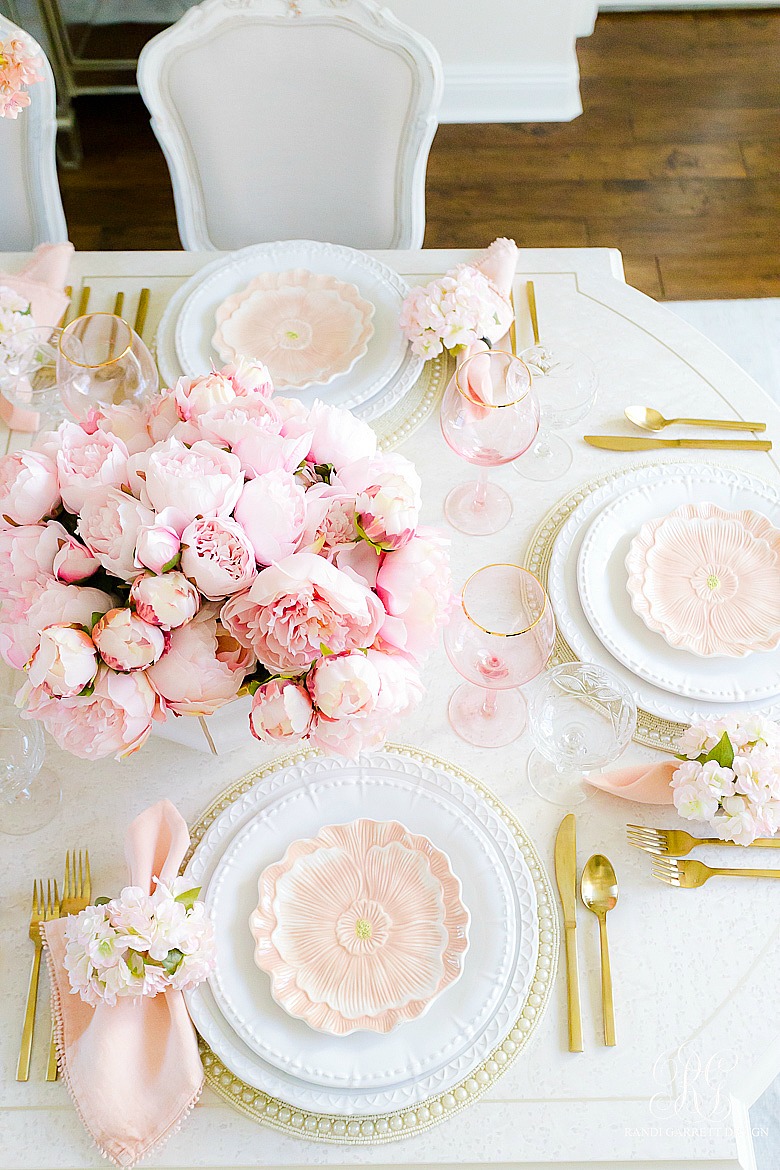 Pink Peony Table (Click to see more)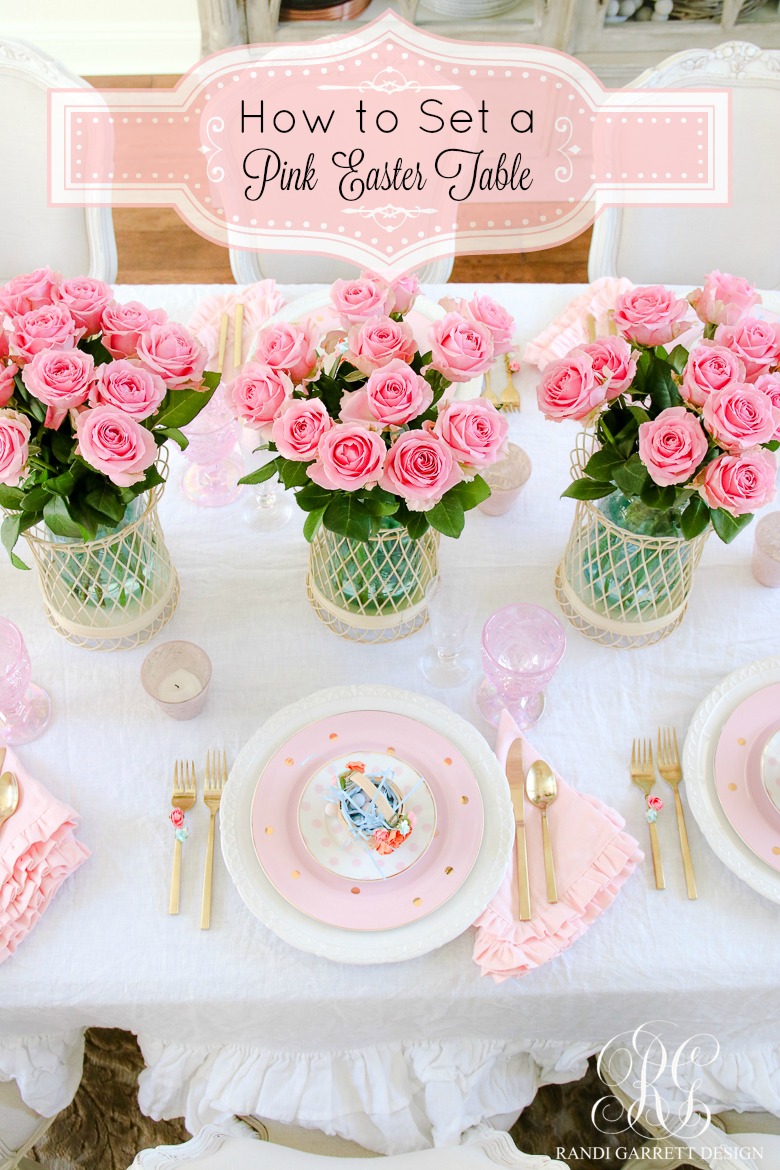 Pink Easter Table (Click to see more)
Wishing you each a memorable and happy Easter with your family.