This post contains affiliate links for your convenience. Read my disclosure policy here. This post is done in partnership with Afloral.
More than ever, I feel such a responsibility to my family to make our home a safe haven. One way to help our home feel bright and cheery is with simple Spring faux floral arrangements. They brighten our home and help give it a feeling of hope! We may not be able to control what life throws at us, but we can control how we react. Fluffing your nest for your family, keeping it light and positive will help your loved ones feel peace and joy.
Today, I am sharing several simple, GORGEOUS spring faux floral arrangements that will bring some happiness into your home! These are so quick and easy to put together. You can use these for Spring and Summer and year after year. Order everything online without having to leave your home. I hope they inspire you and help you make your home a beautiful haven for you and your family!
The florals I will be sharing are all from my very favorite place to find quality, faux florals – Afloral. They are so realistic and lovely you will be blown away! Their website if filled with stunning blooms you can use to create lifelike arrangements for your home. No matter what your crafty level, you will be able to recreate each of these arrangements! Aflorals flowers are so gorgeous you can use just one type in a vase and they look like a million bucks! I grouped my arrangements together to show you them all at once. You can style yours separately and use smaller vases with fewer stems. Take a look at these breathtaking arrangements…
Simple Spring Faux Floral Arrangements
A few things to remember about each arrangement, I rarely cut the stems! Just bend them to fit your vase. This will allow you to use them over and over! You can use less or more stems depending on the size of your vase and budget.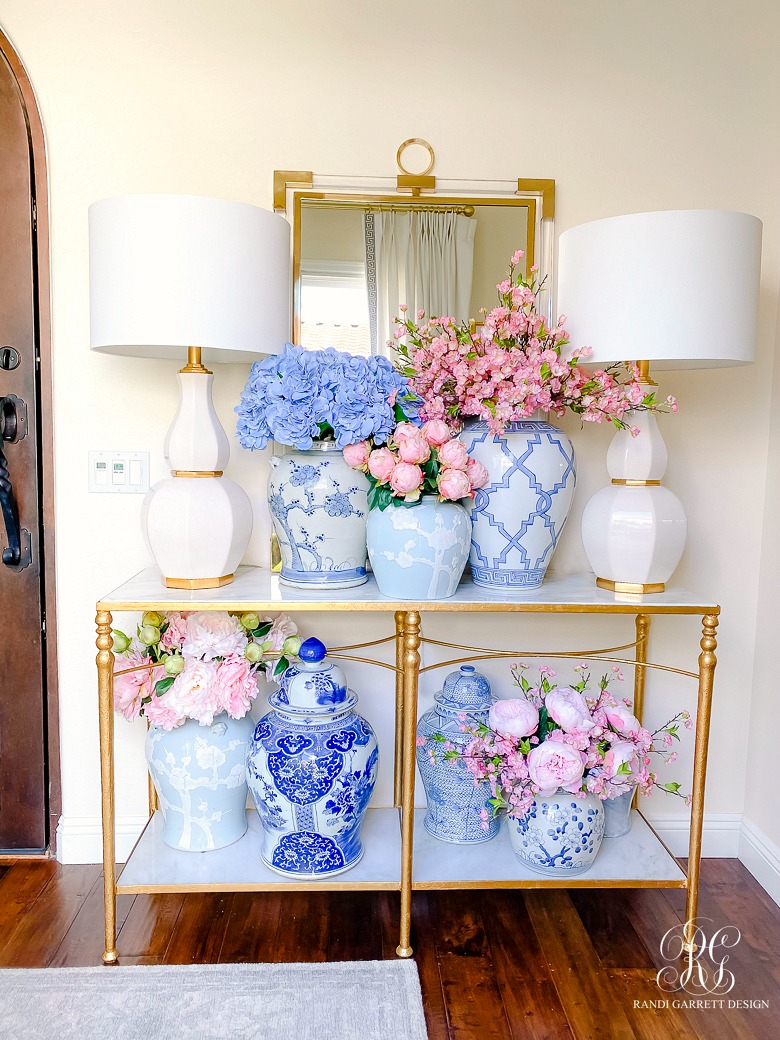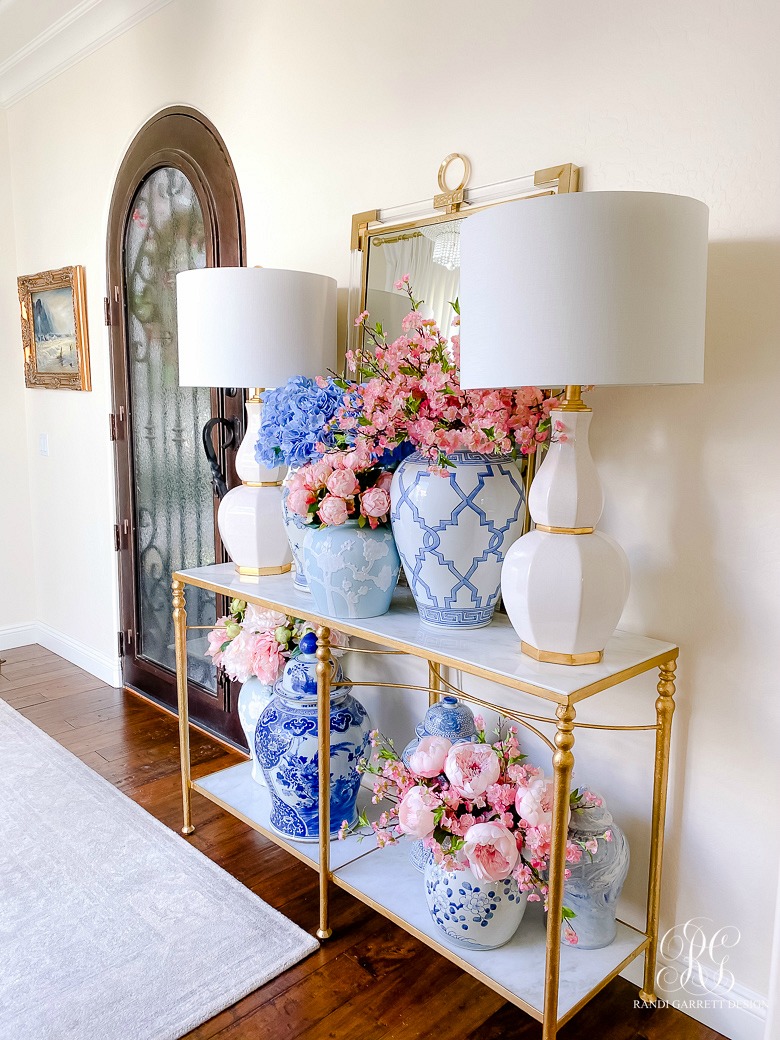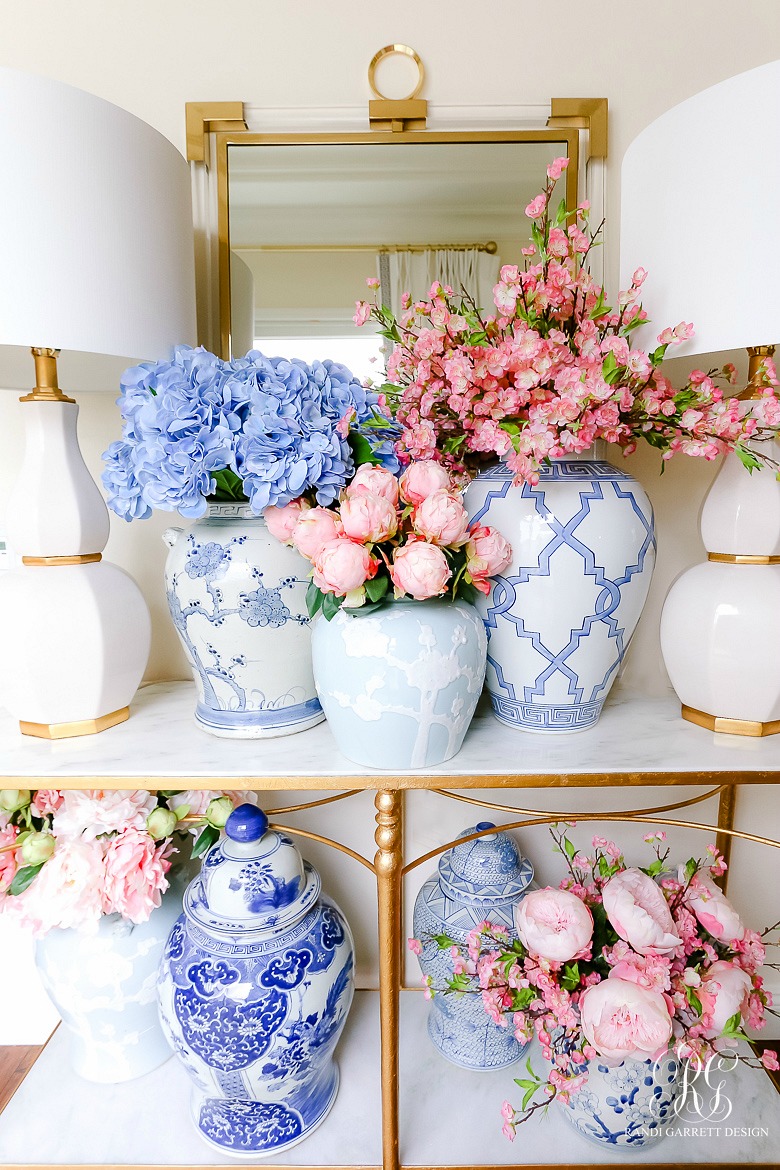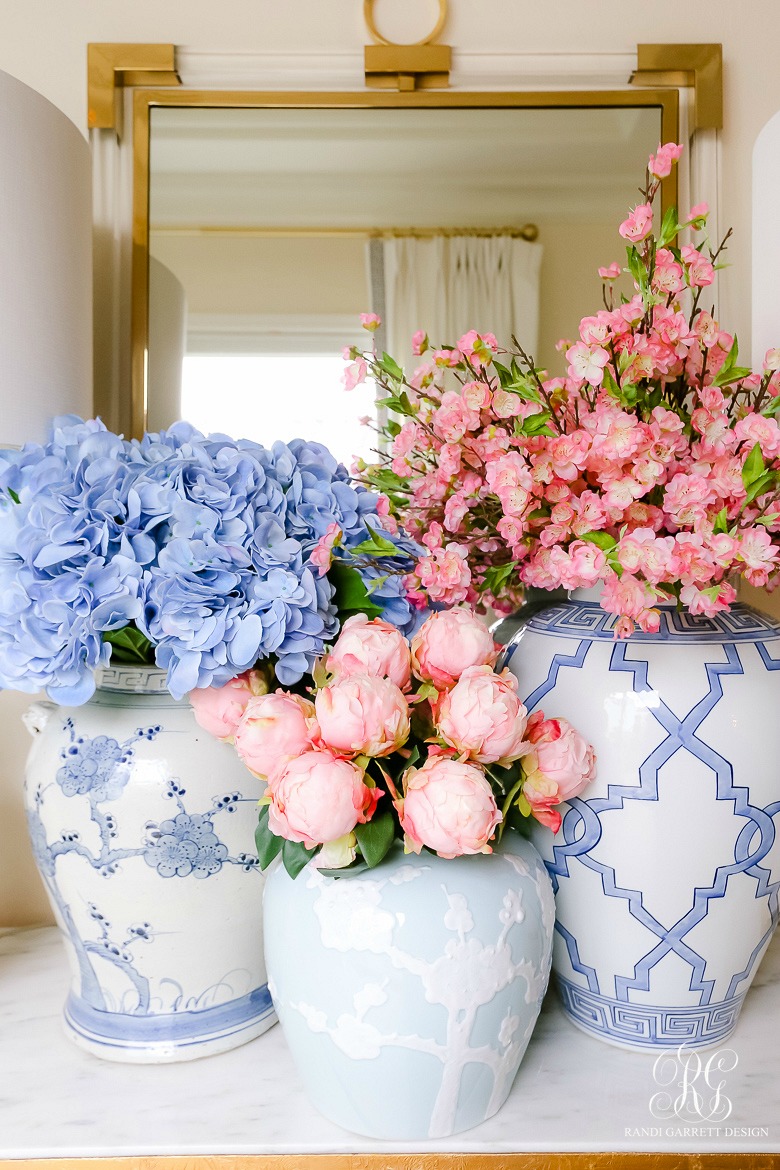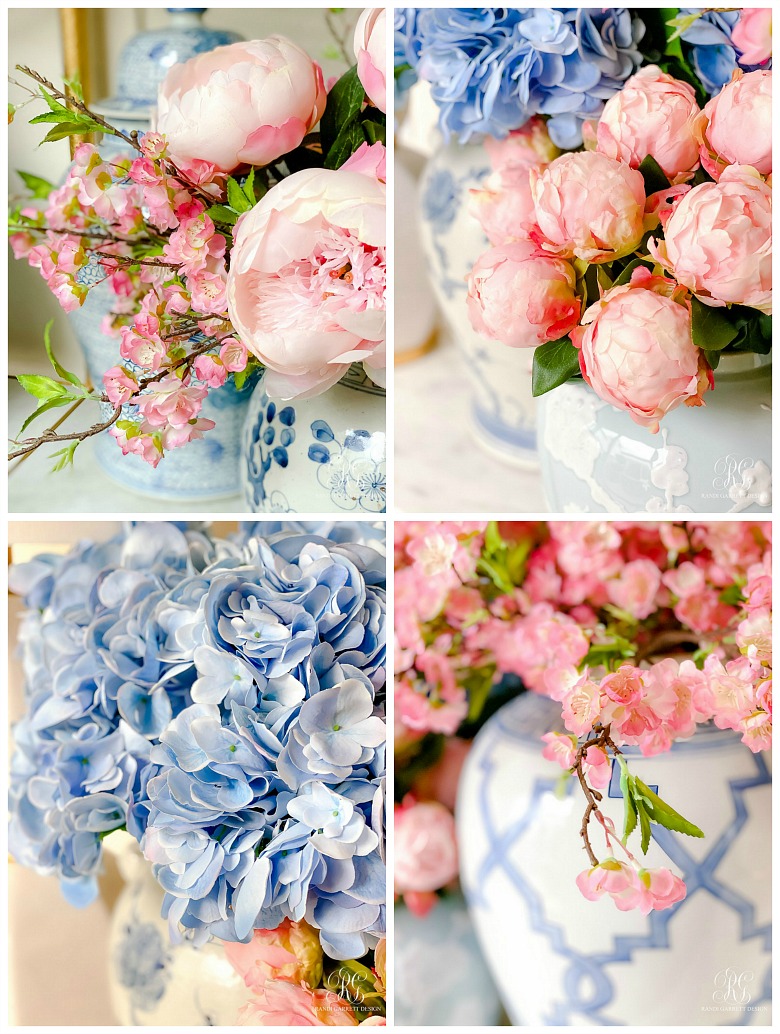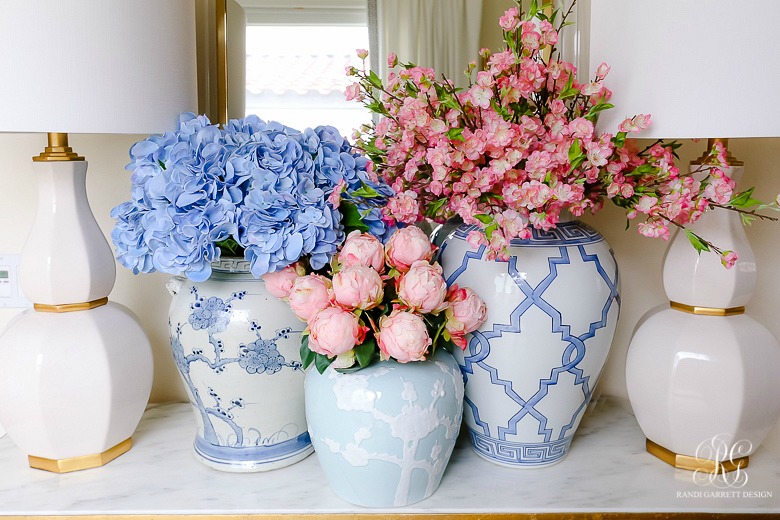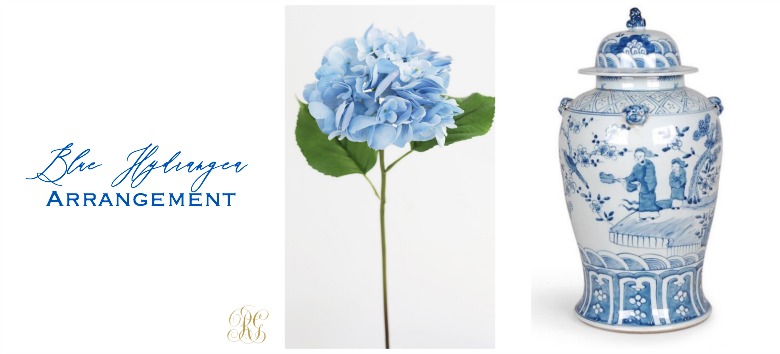 10 Blue Hydrangea | Ginger Jar (budget friendly option)
These blue hydrangeas are so lifelike. They are from Afloral's Real Touch line. Their name says it all, they feel and look like a real hydrangea!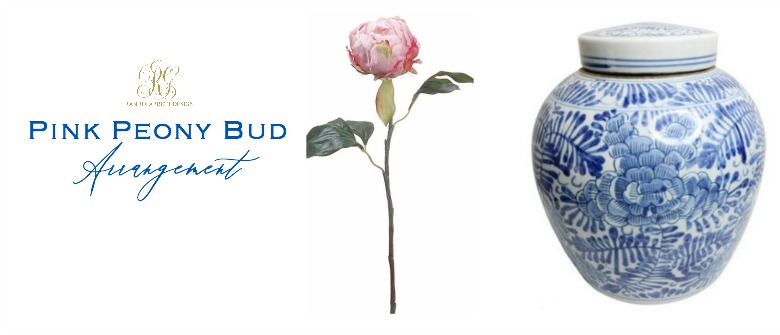 12 Pink Peony Buds | Blue Happiness Jar
Pink peony buds just make me smile! I love them tucked into this happiness jar. Try not to smile with them at your house!!!!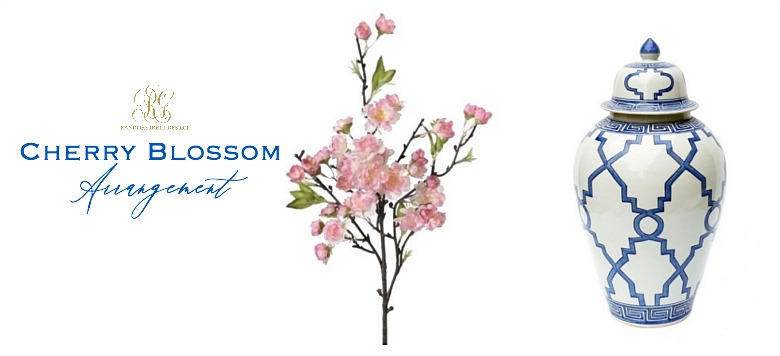 15 Cherry Blossom Stems | Ginger Jar (Budget Friendly Ginger Jar Option)
How realistic and lovely are these cherry blossom stems?!!! I love these because they are only 18″ long, so I didn't have to bend the stems at all. The blossoms look so realistic! Because they are so full, they hold themselves up in the ginger jar. There is no filler in my jar to hold them up. I was able to put this arrangement together in just a few minutes!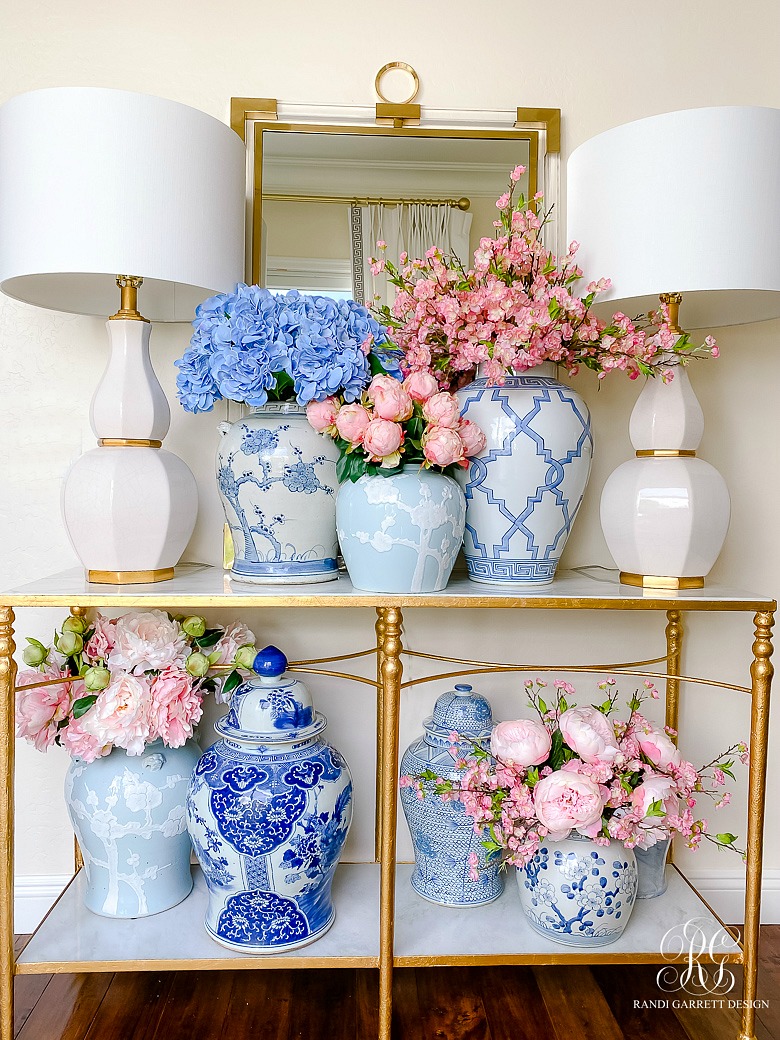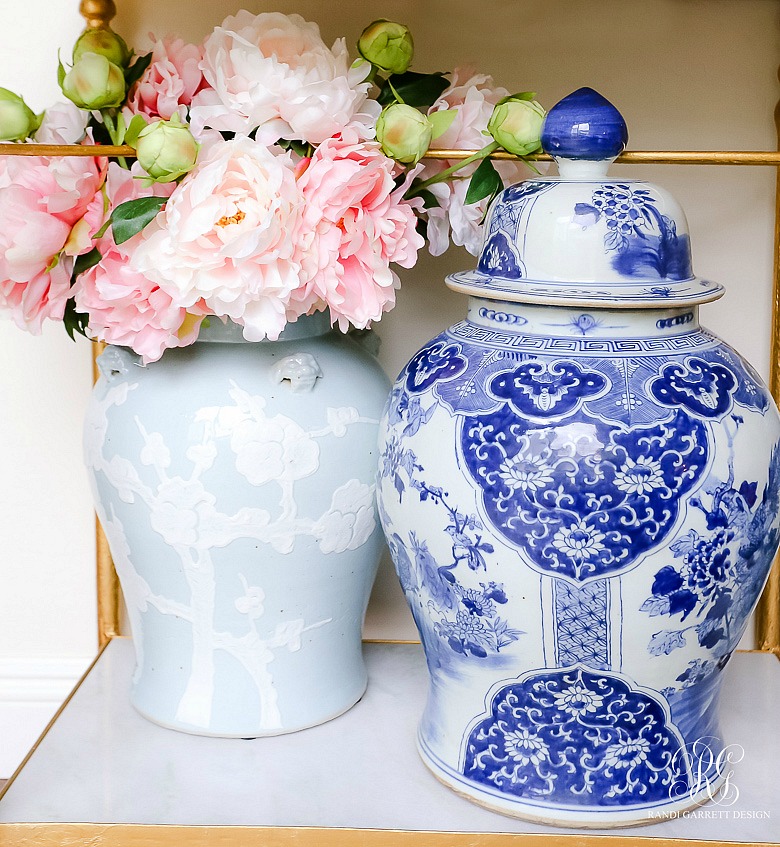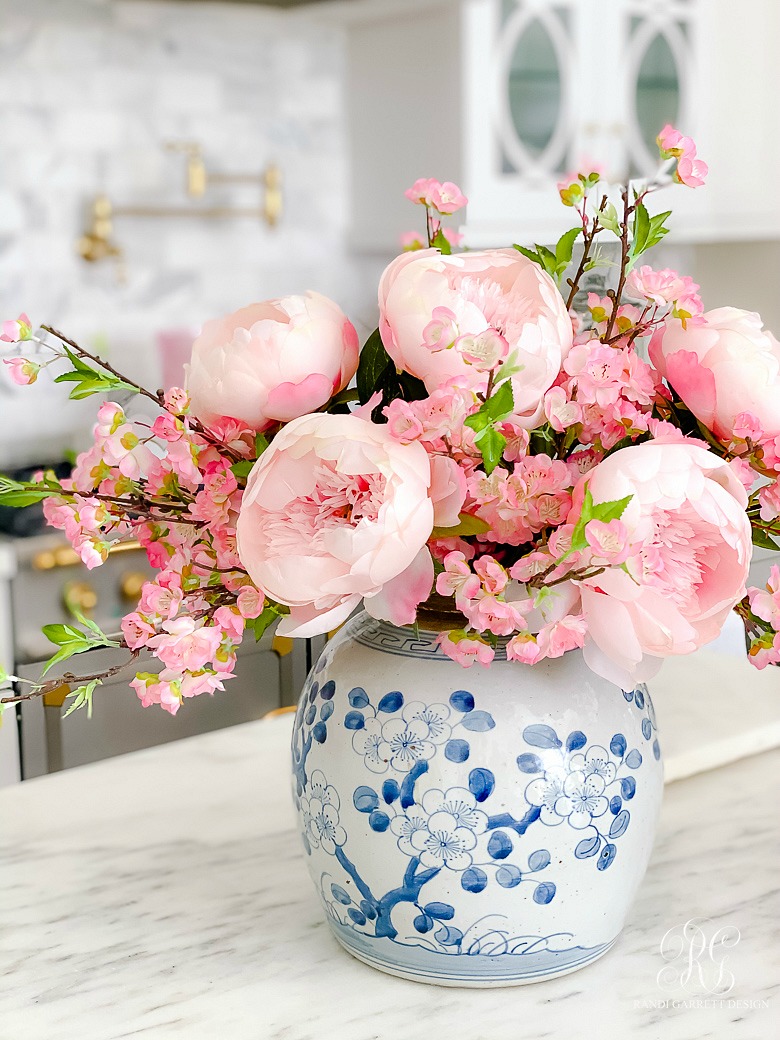 5 Light Pink Peonies | 5 Pink Peonies | Pale Blue Ginger Jar (Budget friendly option)
I mixed the light and regular pink peonies to create this realistic Spring arrangement! Each peony stem comes with a baby peony bud making it look so realistic! The blooms on each stem are huge! You only need a few to create a full and lush Spring arrangement!

5 Pink Peonies | 8 Cherry Blossom Stems | Happiness Jar
This arrangement is my personal favorite! I love the peonies and cherry blossoms together! You only need 5 peonies and a handful of cherry blossoms to make this!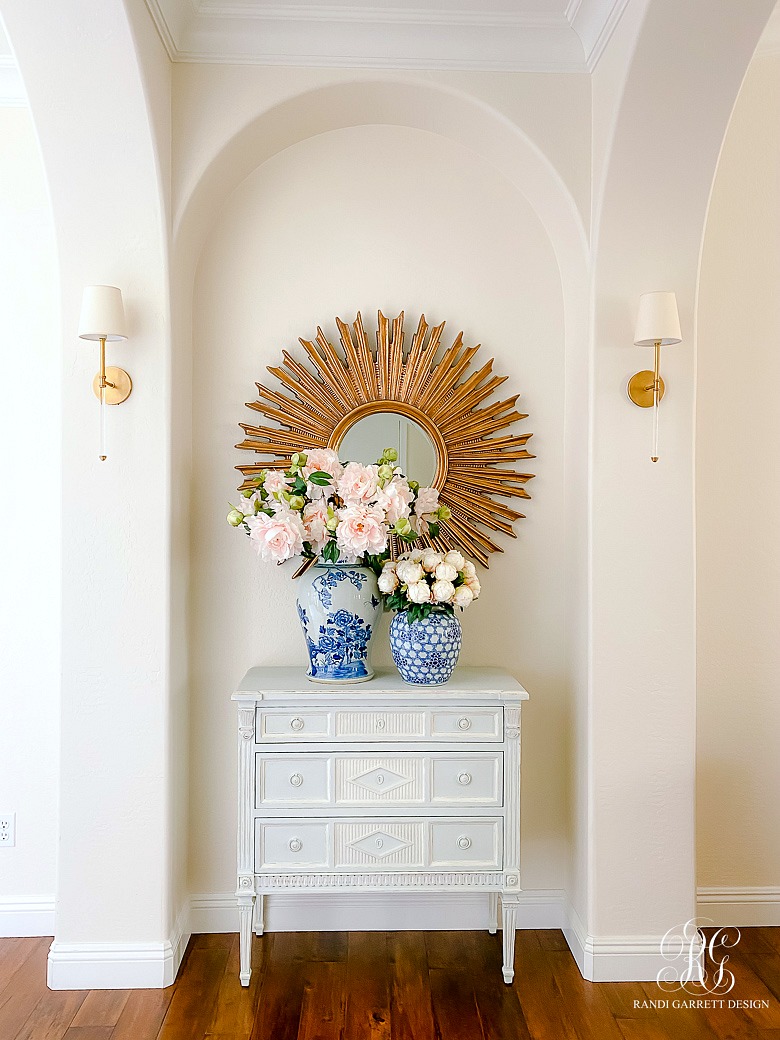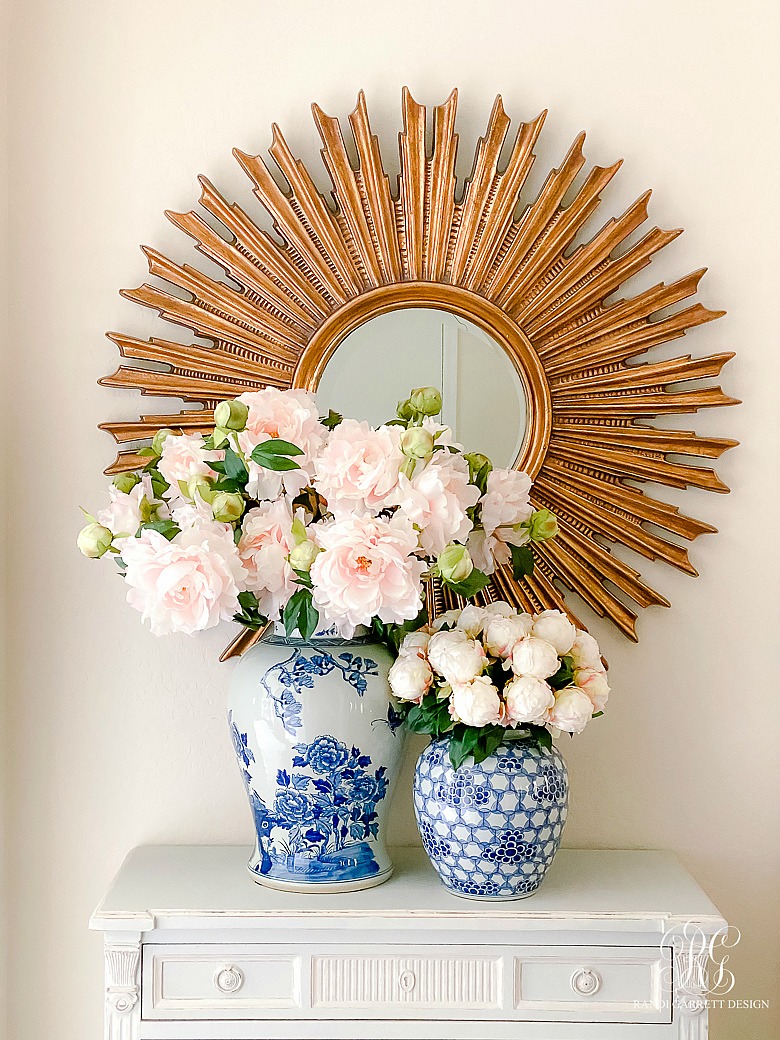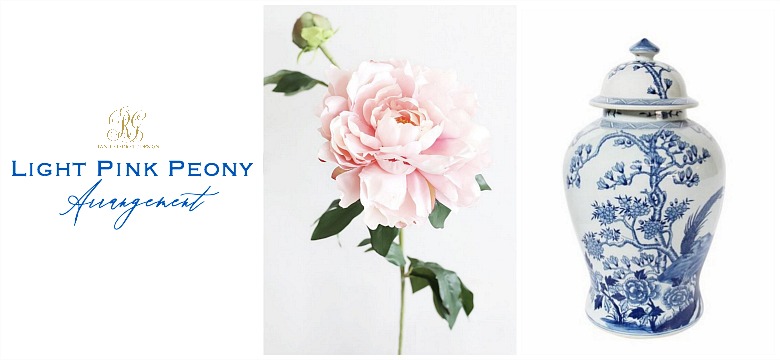 12 Light Pink Peony Stems | Ginger Jar (Budget Friendly Option)

20 Light Pink Peony Bud | Happiness Jar (budget friendly option)
Are you dying over these pink peonies?!!!! Ya, me too! They look like they were just clipped from the garden! To recreate these arrangements, just bend the stems to fit your vase or jar and put them somewhere you can just gaze at them all day!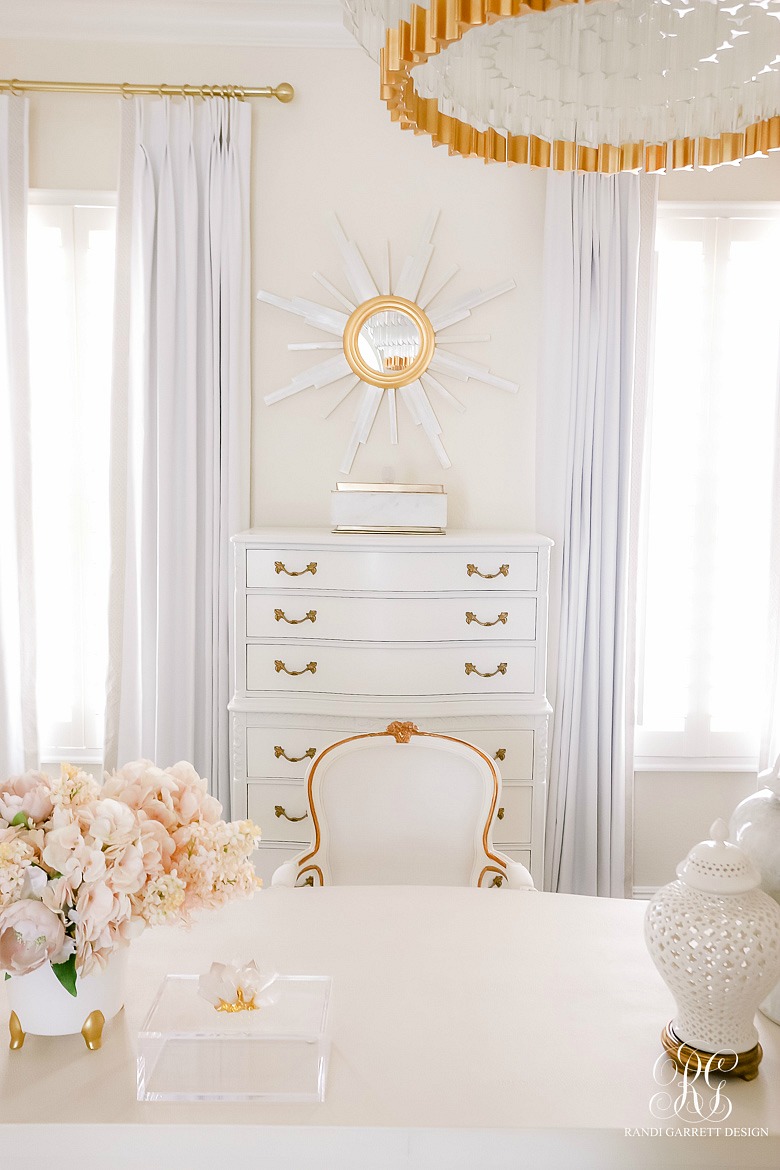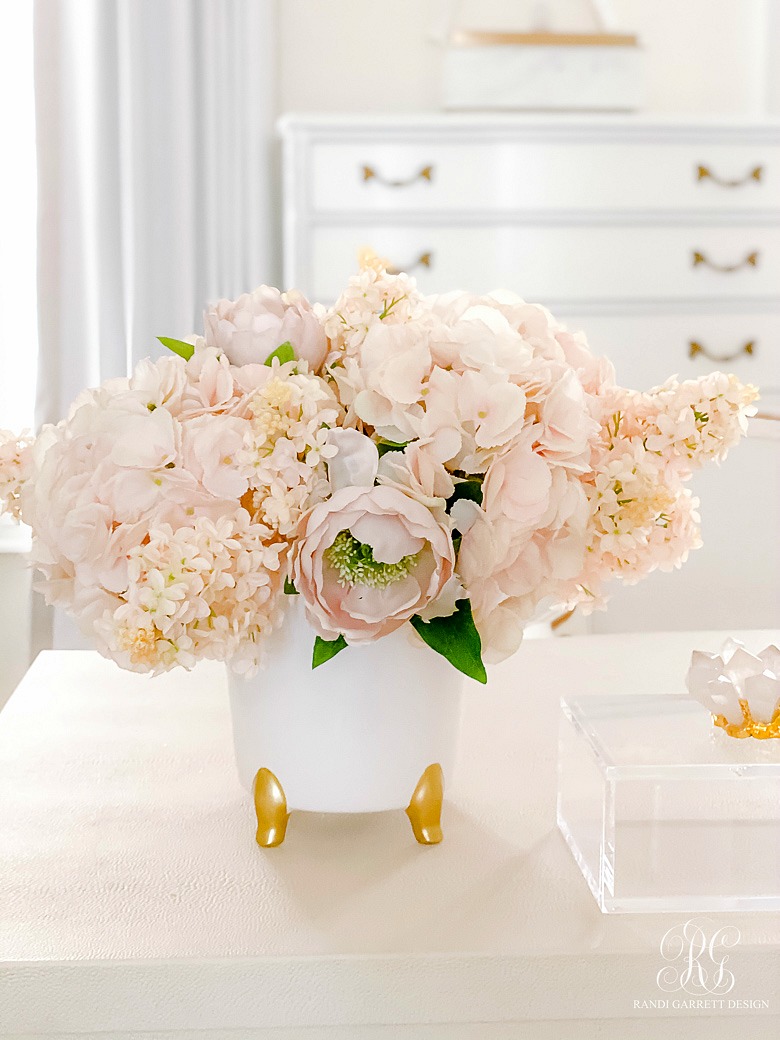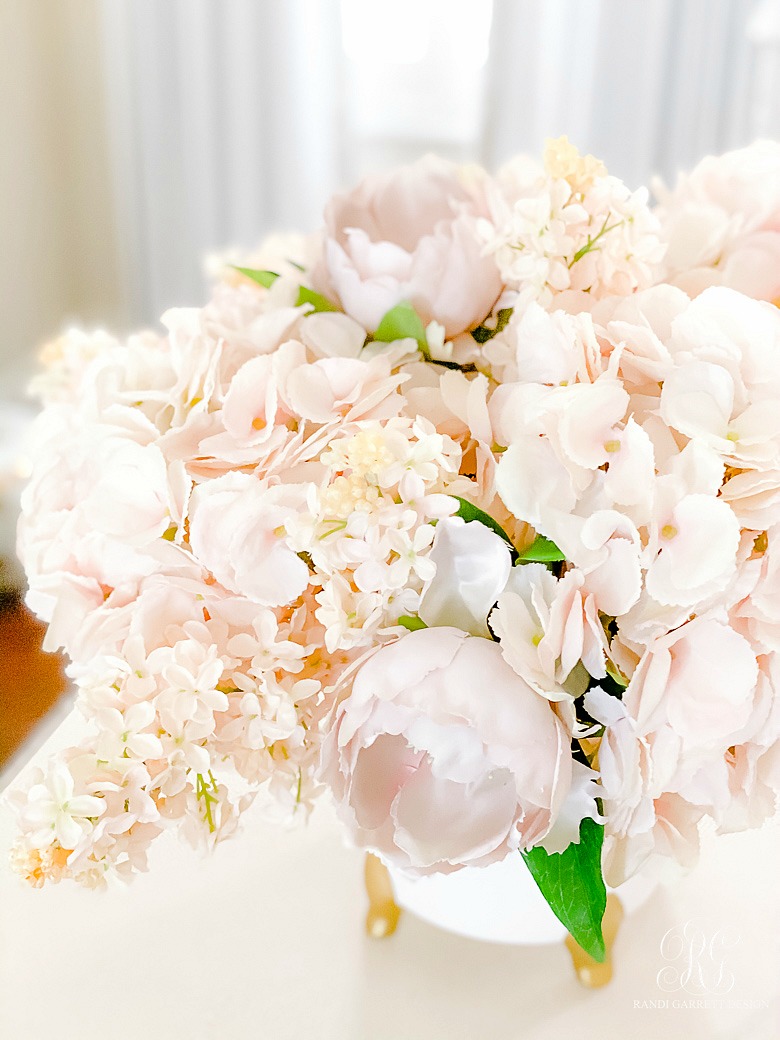 8 Pink Lilac | 2 Peachy Pink Peony | 3 Pink Hydrangea | White + Gold Cachepot
This arrangement is so soft and feminine for Spring! I wanted something to keep my office calm. The soft, almost peachy pinks are so yummy and relaxing. I could stare at them all day! Simply bend the stems and start by adding the hydrangeas first. Next place the lilacs in between your hydrangea and finish by nestling in a few peonies. This white and gold vase has been used around our home since Halloween. It is such a versatile piece!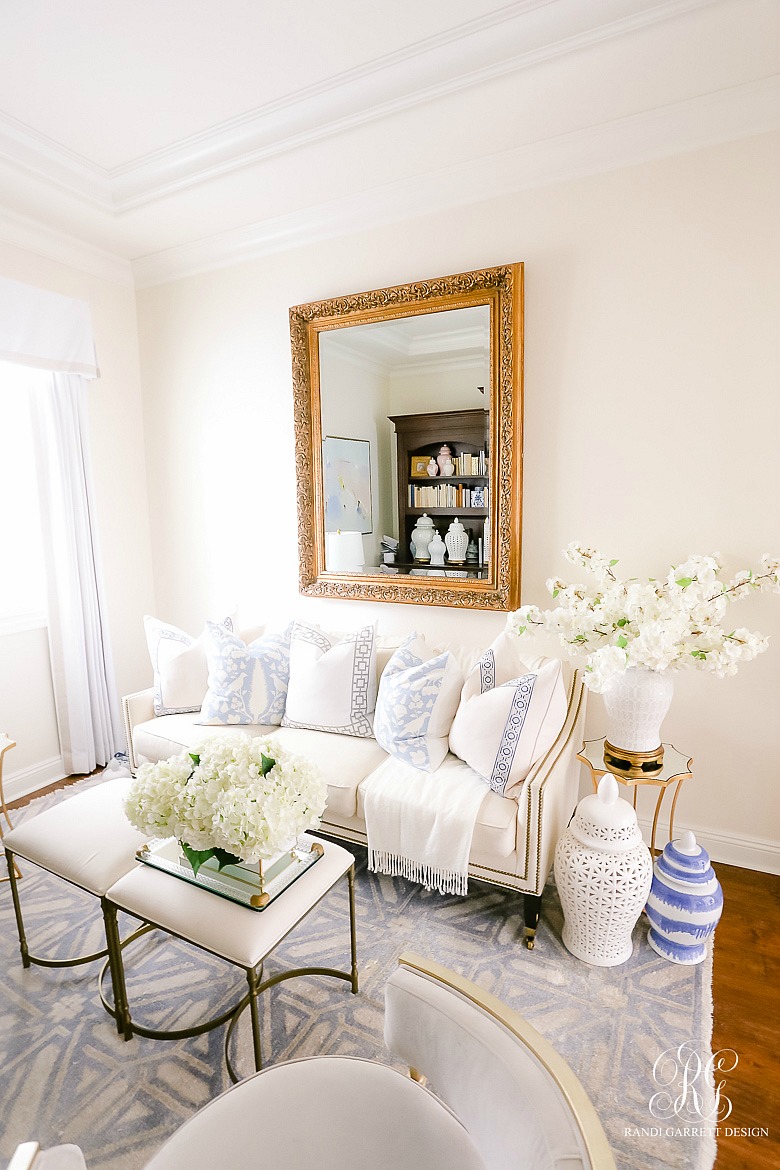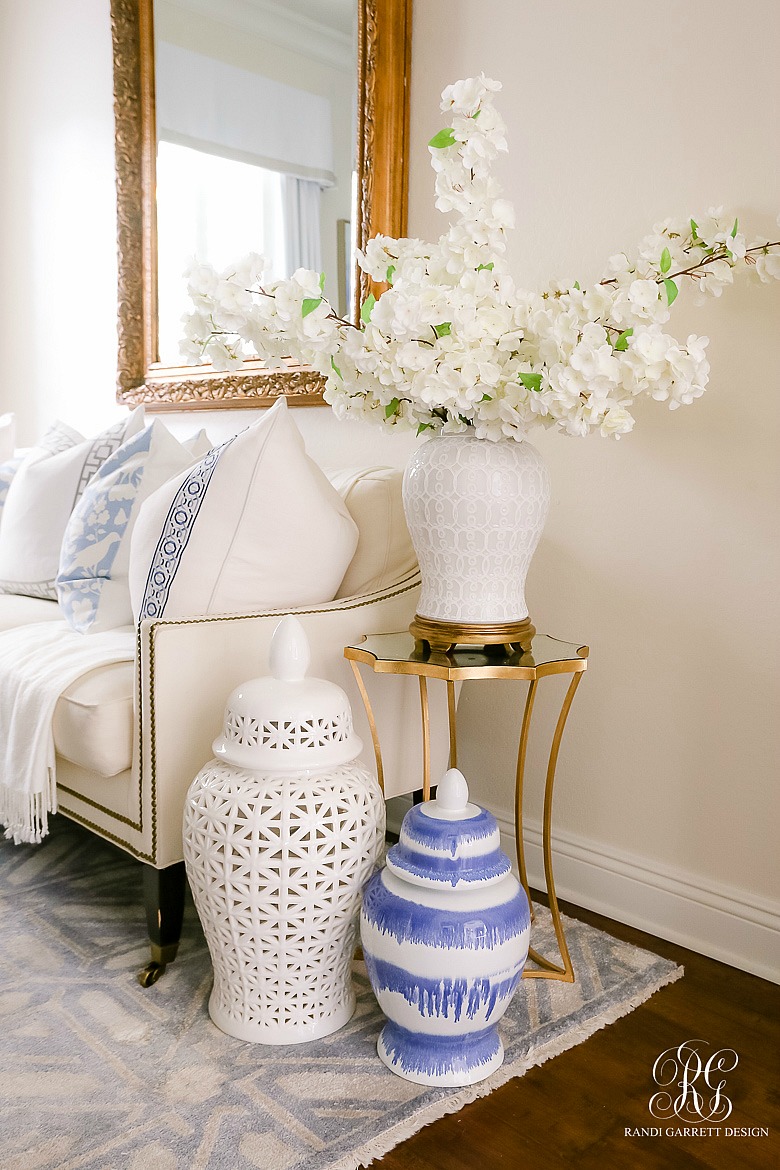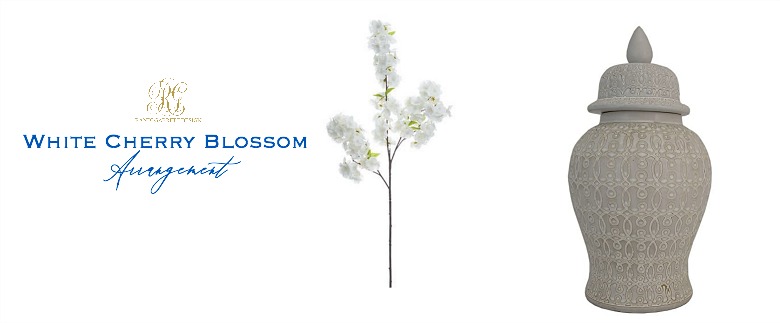 8 White Cherry Blossoms | White Ginger Jar (back in stock!)
Last but not least, this White Cherry Blossom arrangement will knock your socks off overtime you walk past it! These are the same cherry blossoms as the pink ones I shared for Valentine's Day that sold out in a matter of hours. They are loaded with blossoms and look so amazing! You only need a few stems to create a magical Spring arrangement for any room in your home. I love these so much!
I hope these arrangements brighten your day and inspire you to add a few florals to your home! They will make it a more cheery place!!!