This post is done in partnership with Lowe's and contains affiliate links. Read my disclosure policy here.
Who doesn't love a good organizing project? I went into my kid's bathroom last week, opened a few drawers and about fell over! Boy have I let things slide in there! So, I came up with a plan to whip the bathroom back into shape with a better, more organized system. These are easy bathroom organizing projects you can do in your home in just a few minutes.
I've slowly been working my way through the entire house, cleaning and decluttering. While I organize, I try to remember a few key words, function, simplicity and beauty. I turned to Lowe's to look for beautiful, functional pieces to help organize the bathroom. Lowe's has so many amazing pieces you can use to declutter and organize your house. I can't wait to show you the transformation and the gorgeous, functional pieces I found!
Easy Bathroom Organizing Projects
Cupboards
Bathroom cupboards usually need to hold lots of bathroom staples. Our bathroom cabinets were lacking a system that worked. Look at under the bathroom sink before!
Before, the cupboard was a jumbled mess. The wire baskets we had were too small for everything we needed to store. See how these stylish, stackable baskets corralled the clutter and helped us organize with ease! The bottom basket holds extra products, while the top stores things that are used daily. I could stack a few more if I ever need to. Tuck extra soaps and shampoos behind the baskets, out of sight, but not out of mind.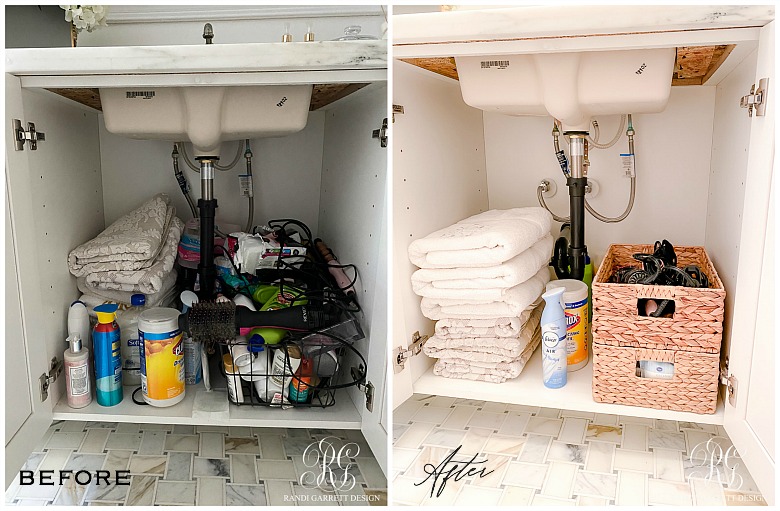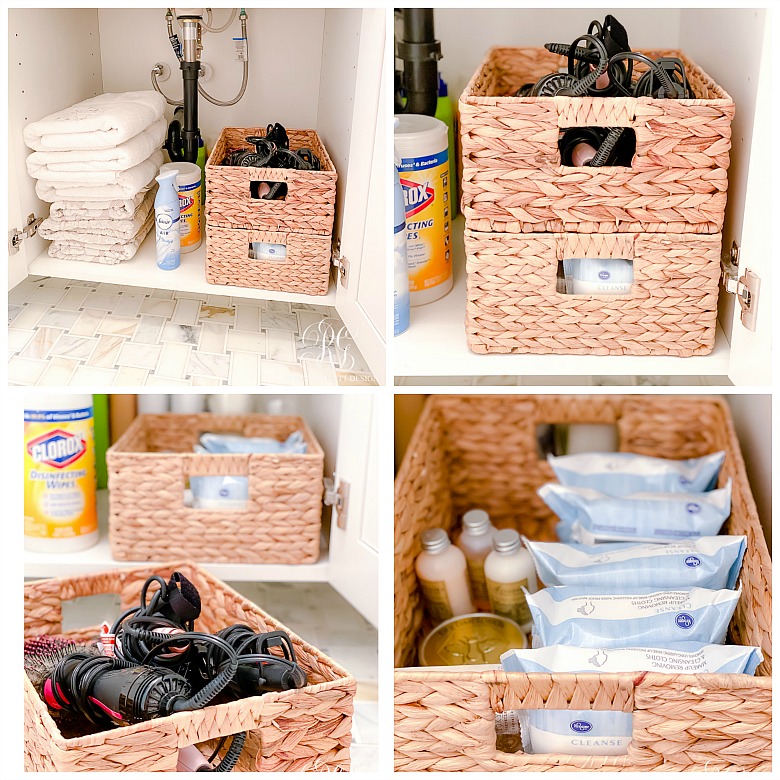 Drawers
Look at the bathroom drawers before! Oh my goodness they were so bad!!!! There was no organization, so things just got thrown in there. Lowe's had these drawer storage organizers that are interchangeable! You can configure them to fit your drawer however fits your needs and measurements. They also lock together so they don't slide all over! I bought 2 sets for 3 drawers.
Check out the before and afters!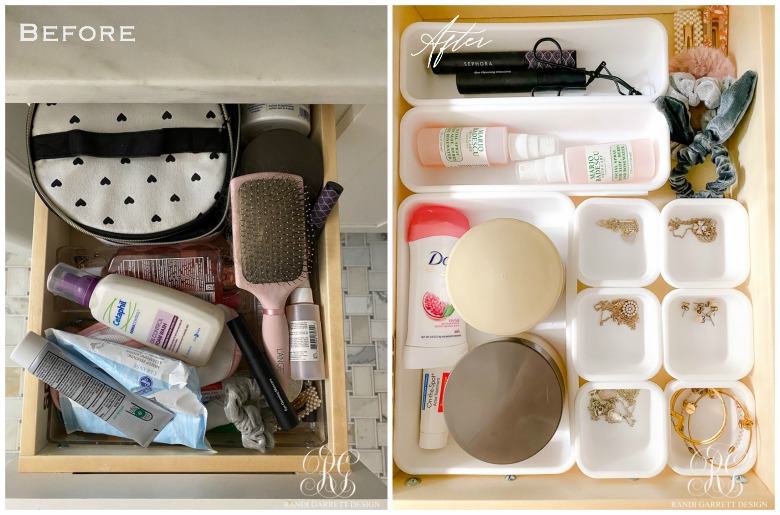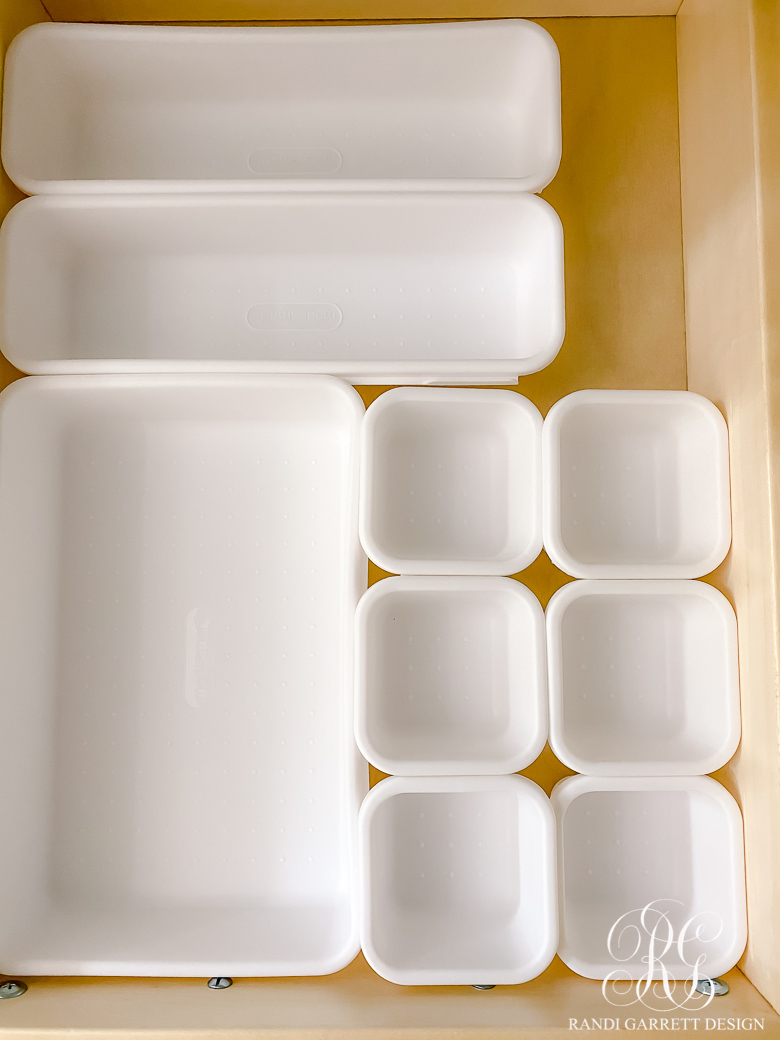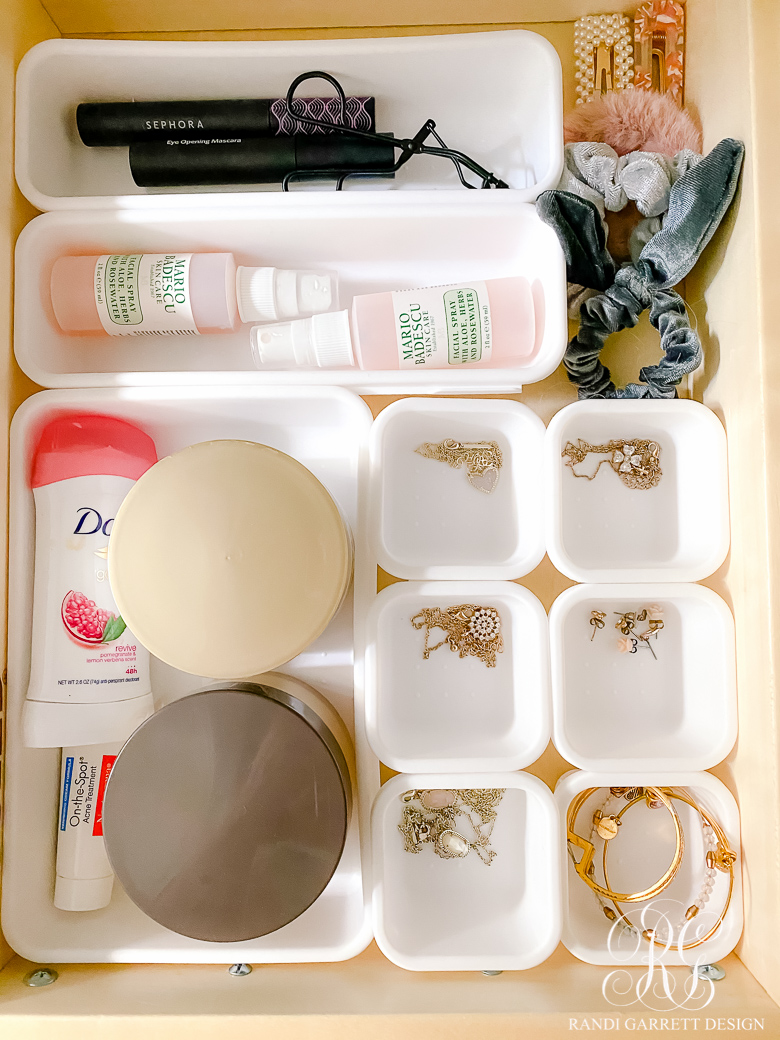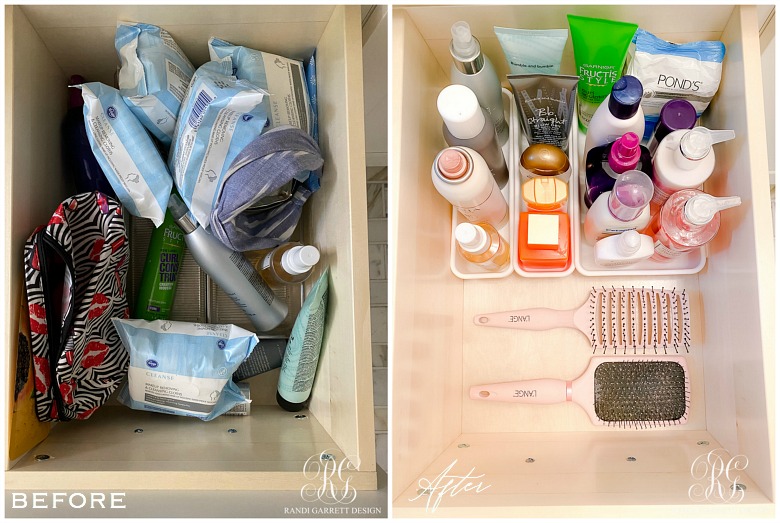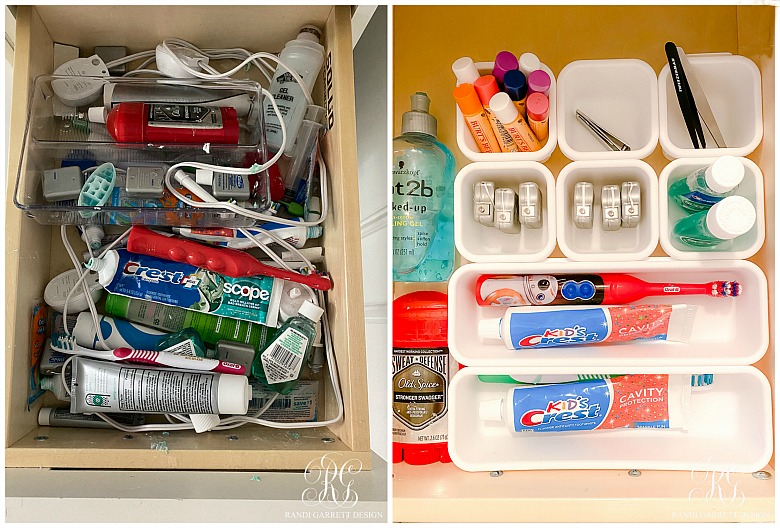 Counter Tops + Accessoires
A question I ask myself when I am looking for accessories in any room of the house, "Can this be used for more than one purpose?" I want my pieces to be both stylish and functional. You will not believe the gorgeous pieces I found for the bathroom that are both pretty and useful!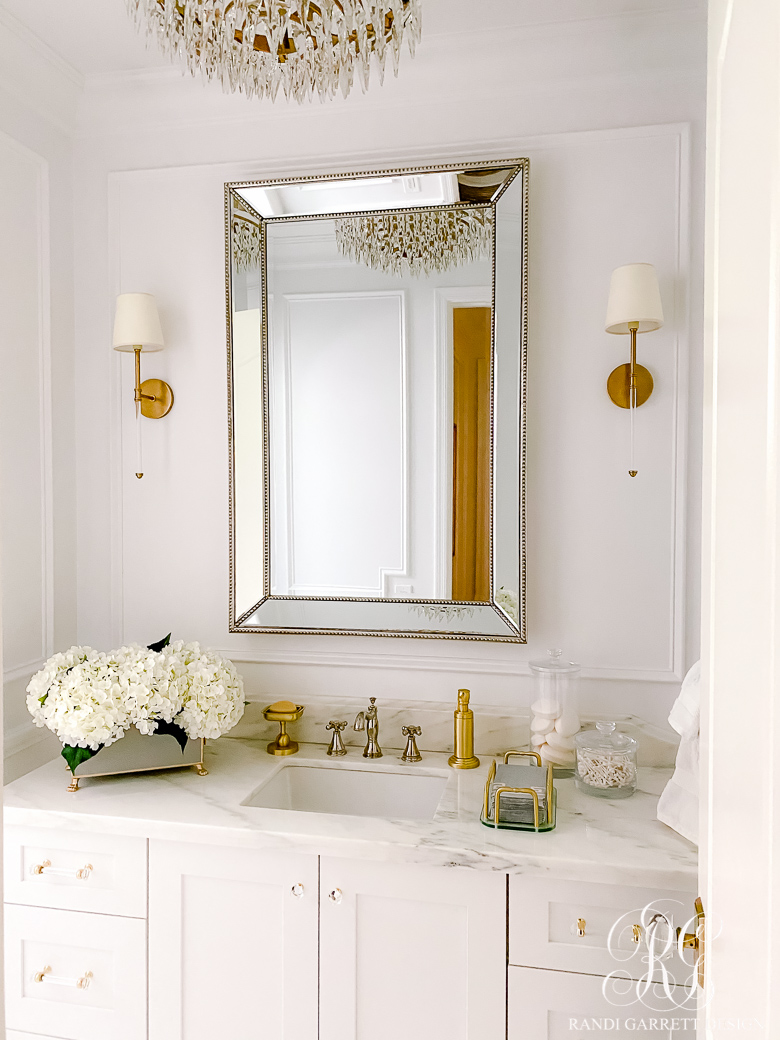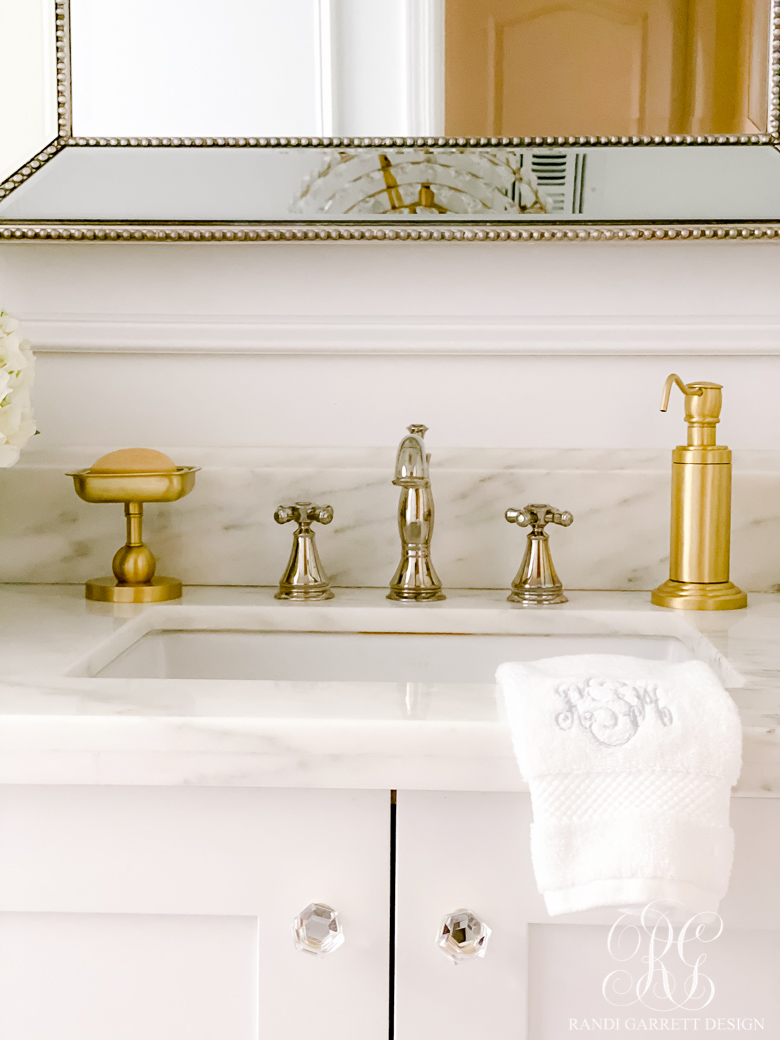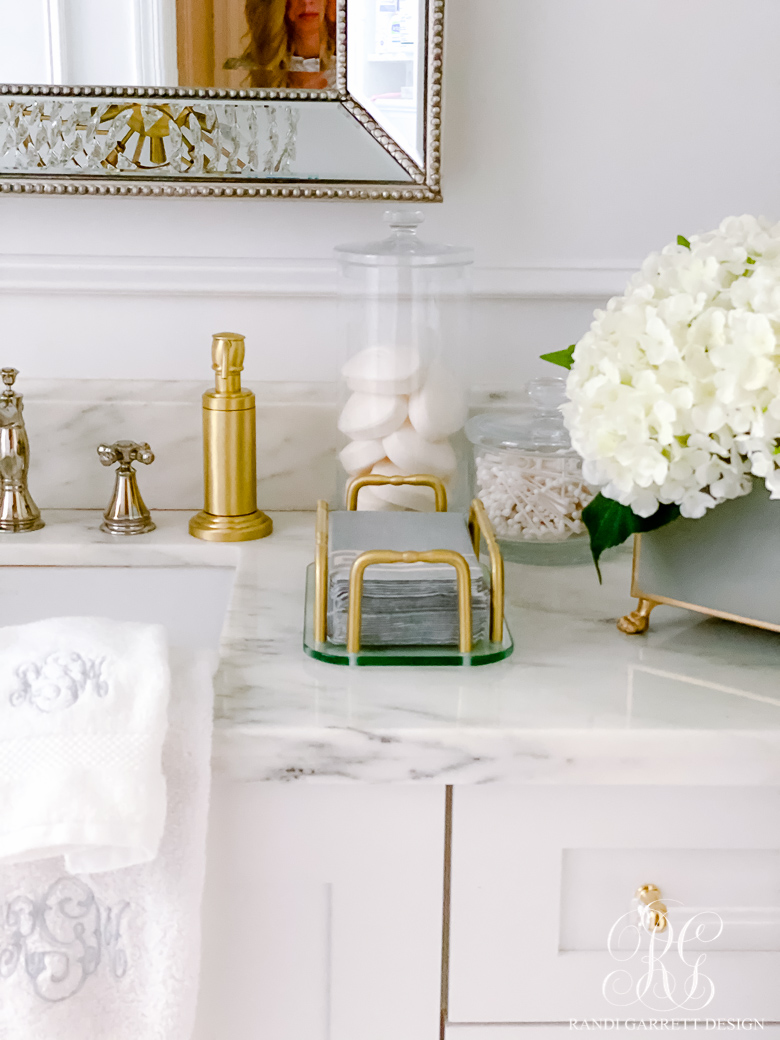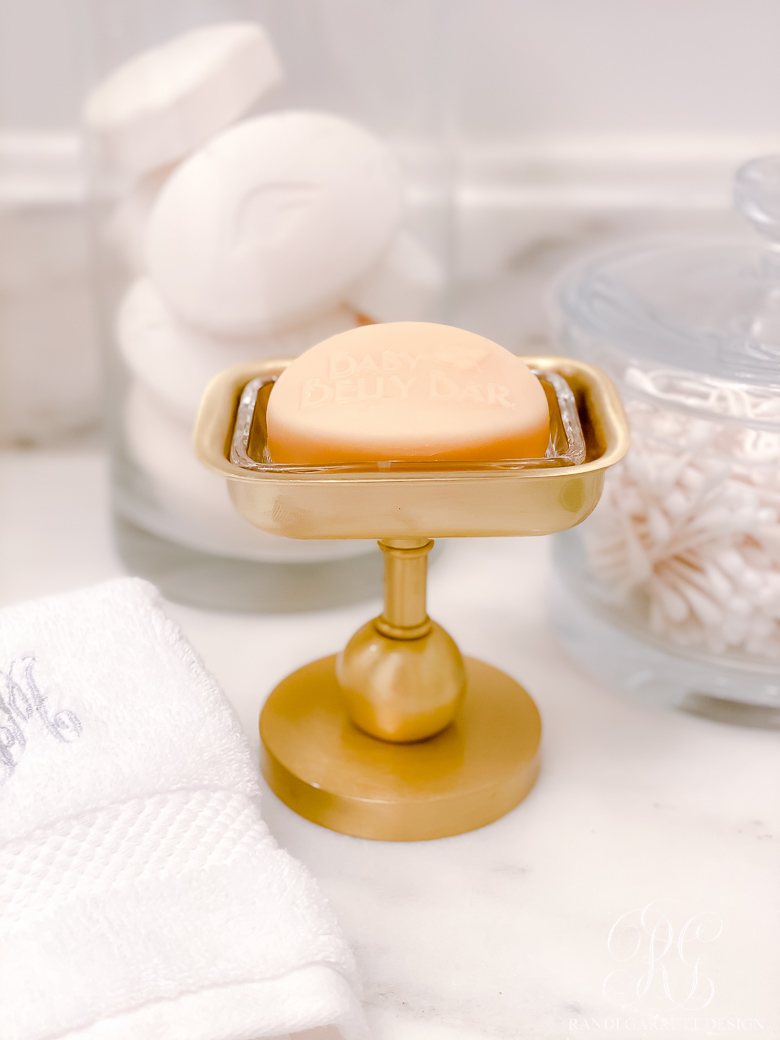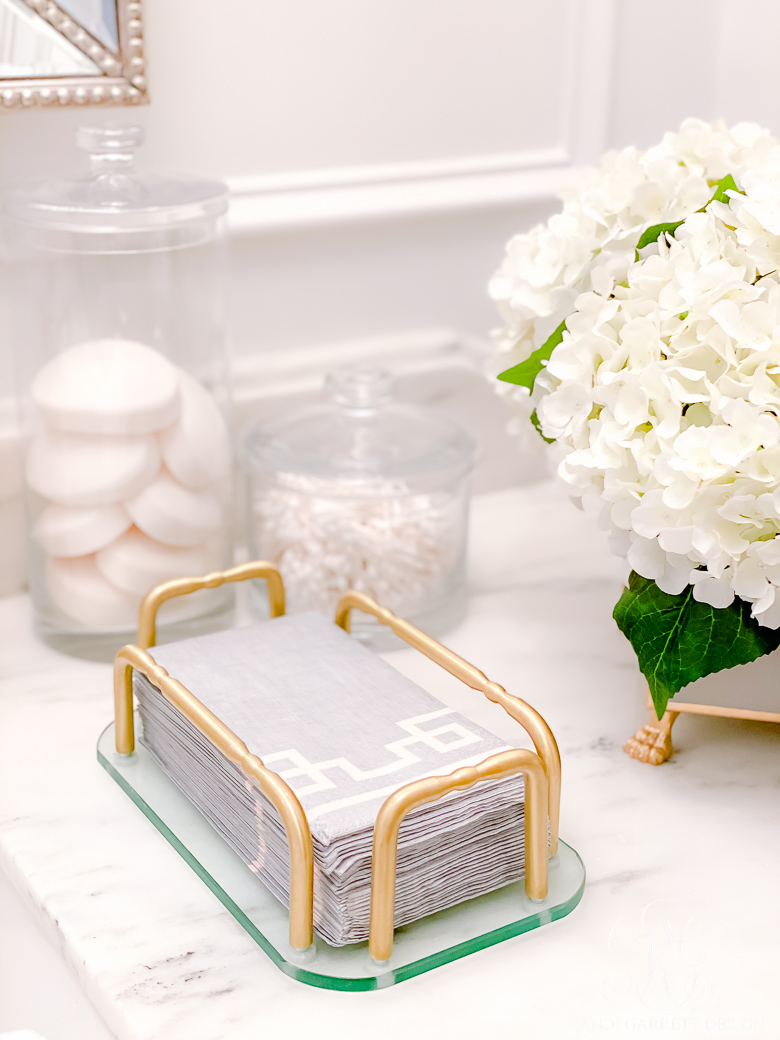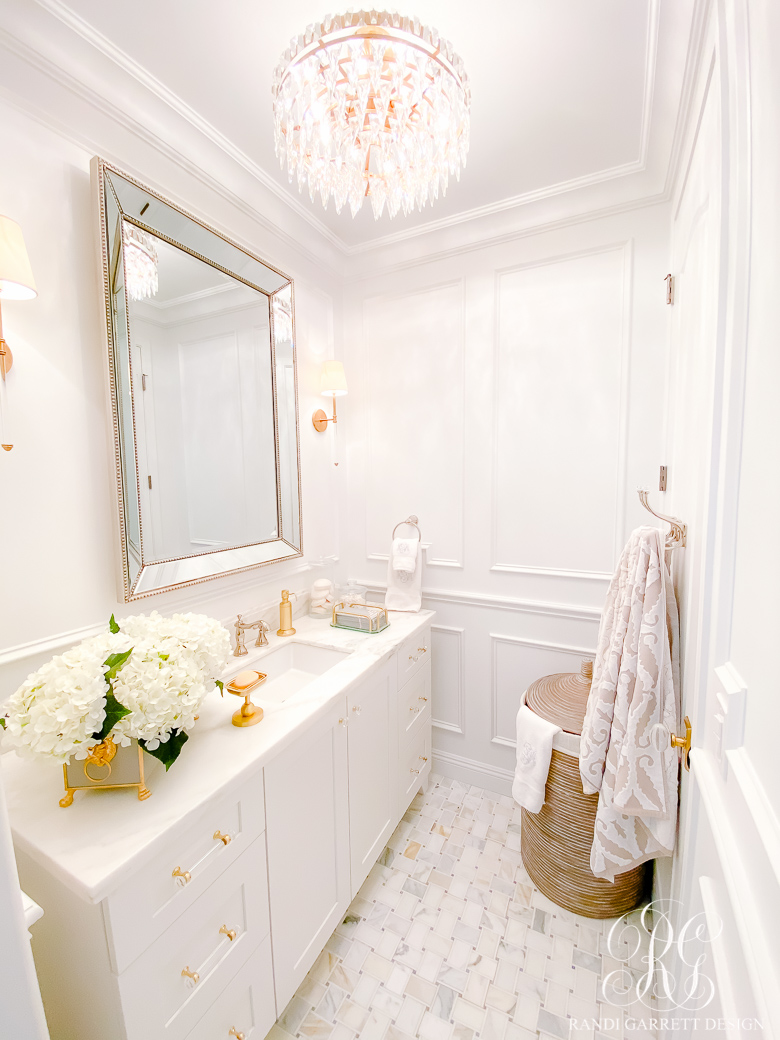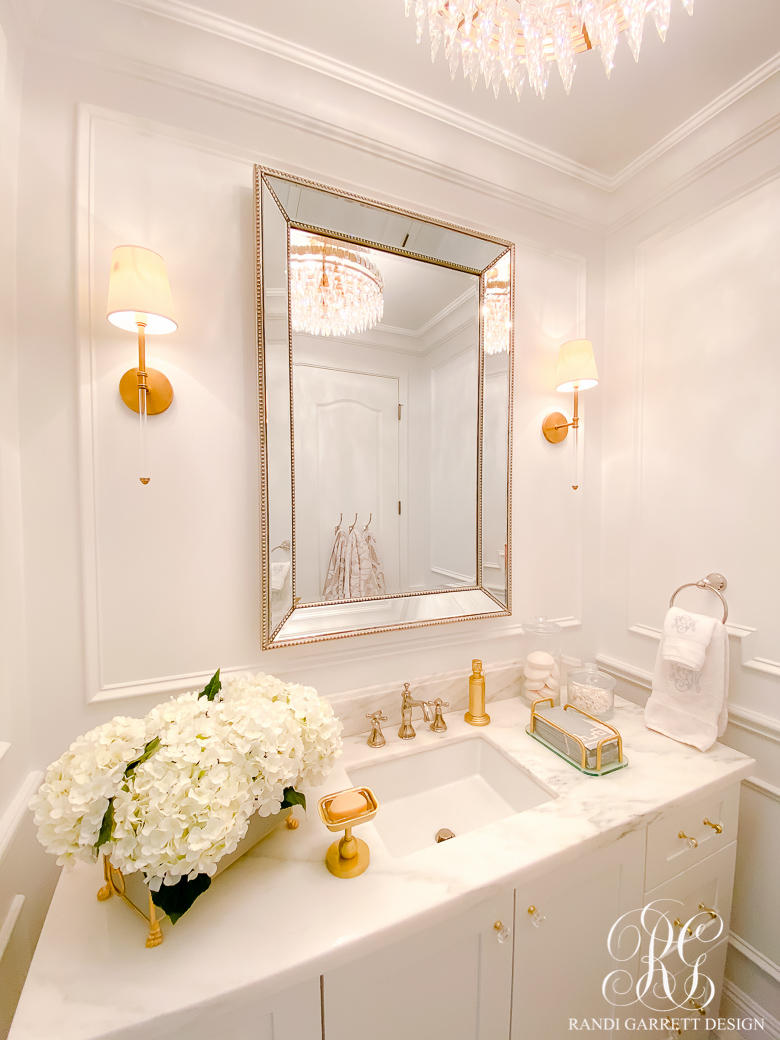 I know these pieces will help you whip your bathroom into shape and get you more organized! Here are some more gorgeous pieces for your home to help you declutter and organize without sacrificing style.