This Mother's Day I wanted to do something extra special. I thought it would be neat to focus on some amazing women I know. These women each own small businesses that carry products to help make our home's more gorgeous. I am so thrilled to share a special pink and blue Mother's Day table featuring their beautiful products!
Times are so different right now. Making our homes feel beautiful is so important for our families and for us! I am so grateful to these women for offering products that help brighten my home and lift my spirits. Enjoy this post and this table set with love from some amazing women!
Pink and Blue Mother's Day Table

These French blue and white checked chargers are stunning! They are from the lovely Lauren Haskell Designs. Lauren is a sweetheart! You may remember her beautiful ginger jars I have styled in our home before. She has so many treasures for you to add to your home.
For the dinner plate, I use these timeless blue and white Burleigh plates from Sasha Nicholas. The monogrammed dessert plates are also from Sasha Nicholas. I love the basketweave rim with the gold band around the edge. You can customize the monogram and color. Add a personal message to the back! I love their pieces so much!
Sasha Nicholas also has serving platters, napkins rings, coasters, napkins, champagne buckets that can all be monogrammed!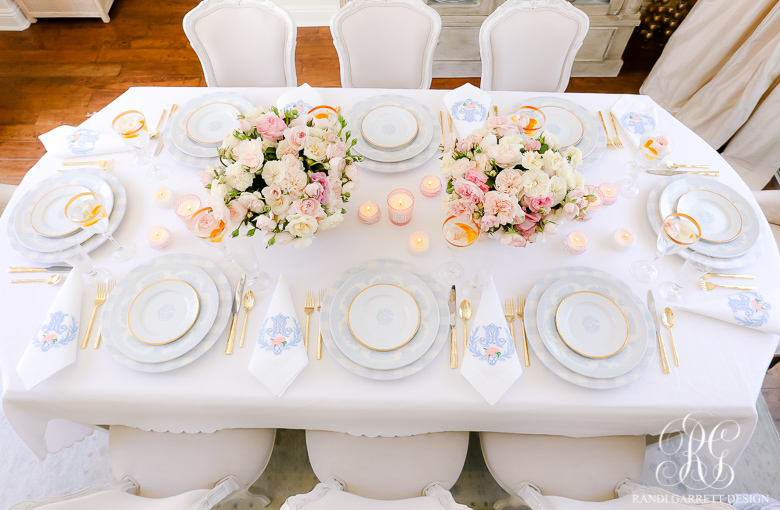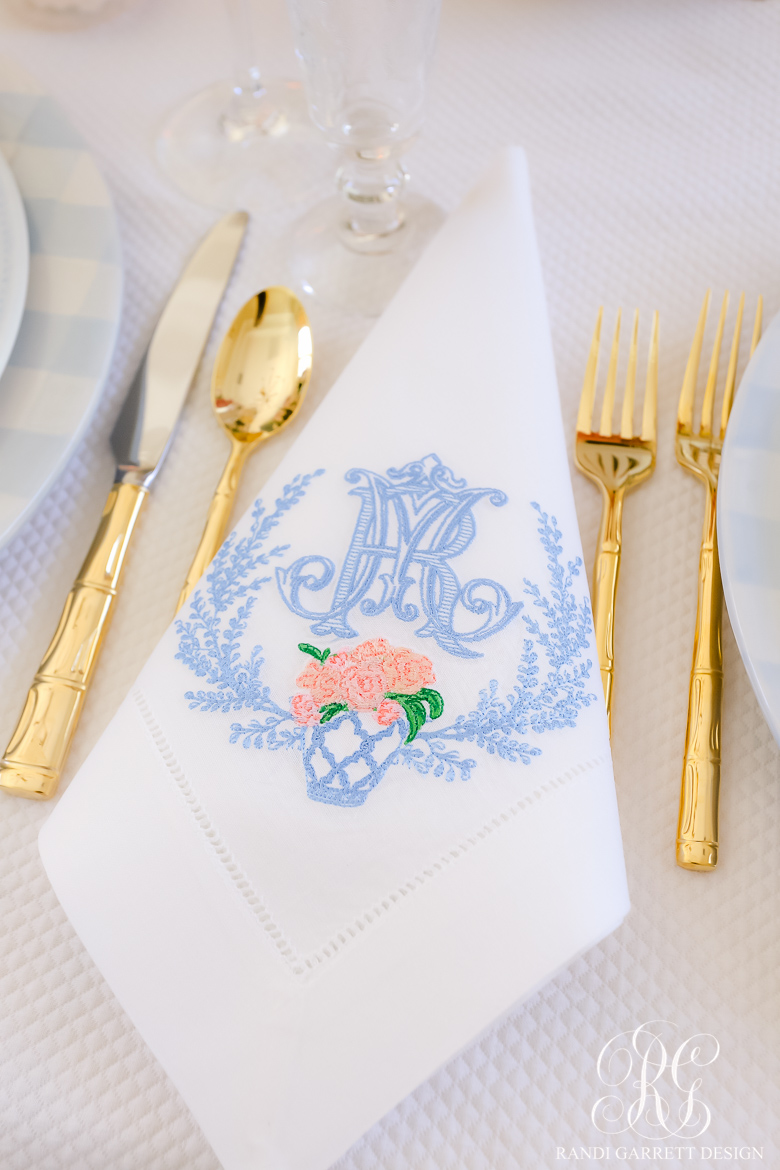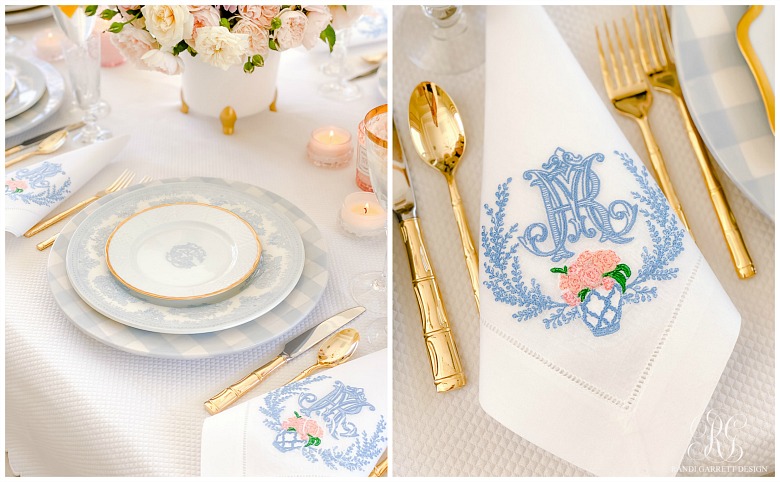 Are you dying over these monogrammed napkins? I can't even believe how fabulous these are! Molly, of Shop Molly Ellen, created these completely custom monogrammed napkins from my pink and blue Mother's Day table. She is amazing! Molly knows I love ginger jars and pink peonies, so she suggested I create a special monogram featuring my love for them. I will treasure these forever! She can customize something for you too!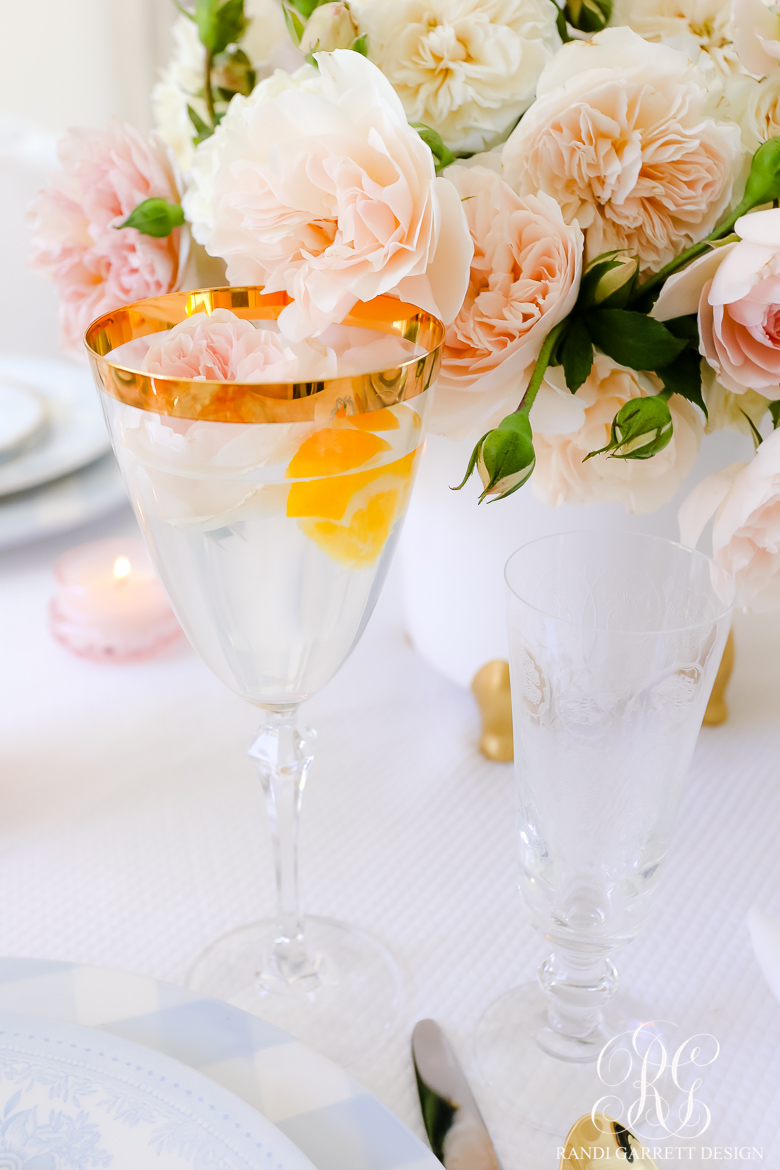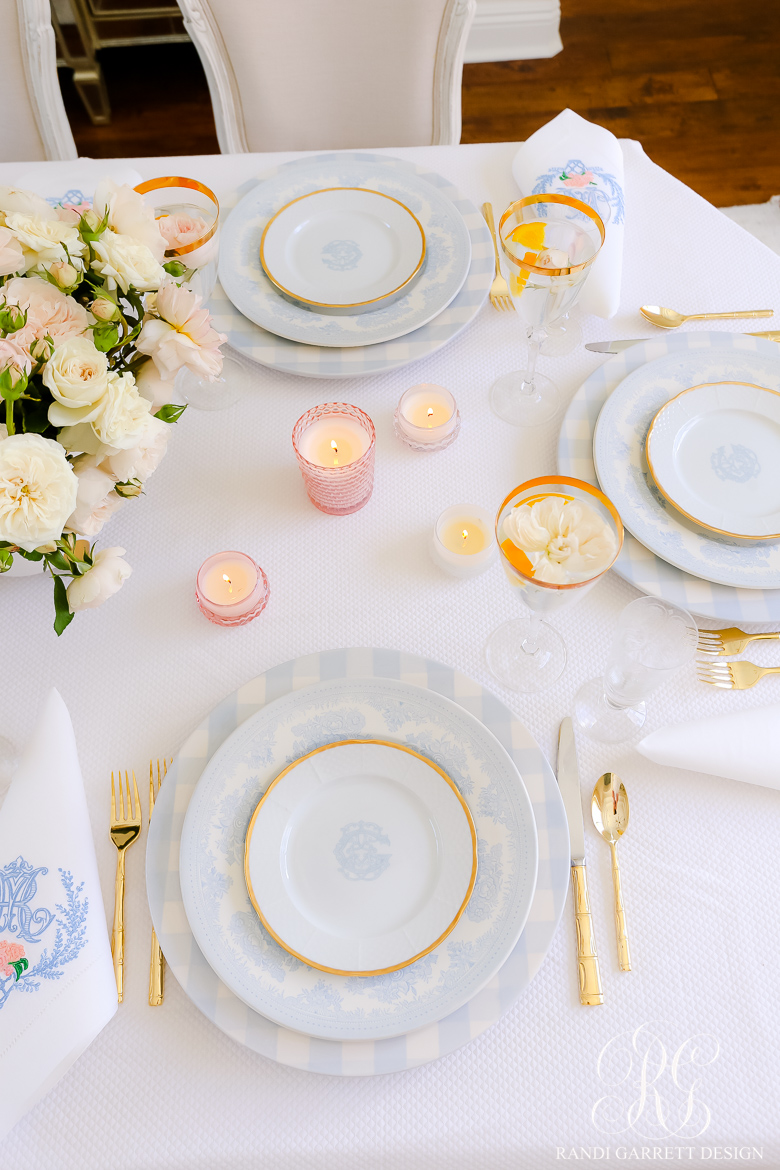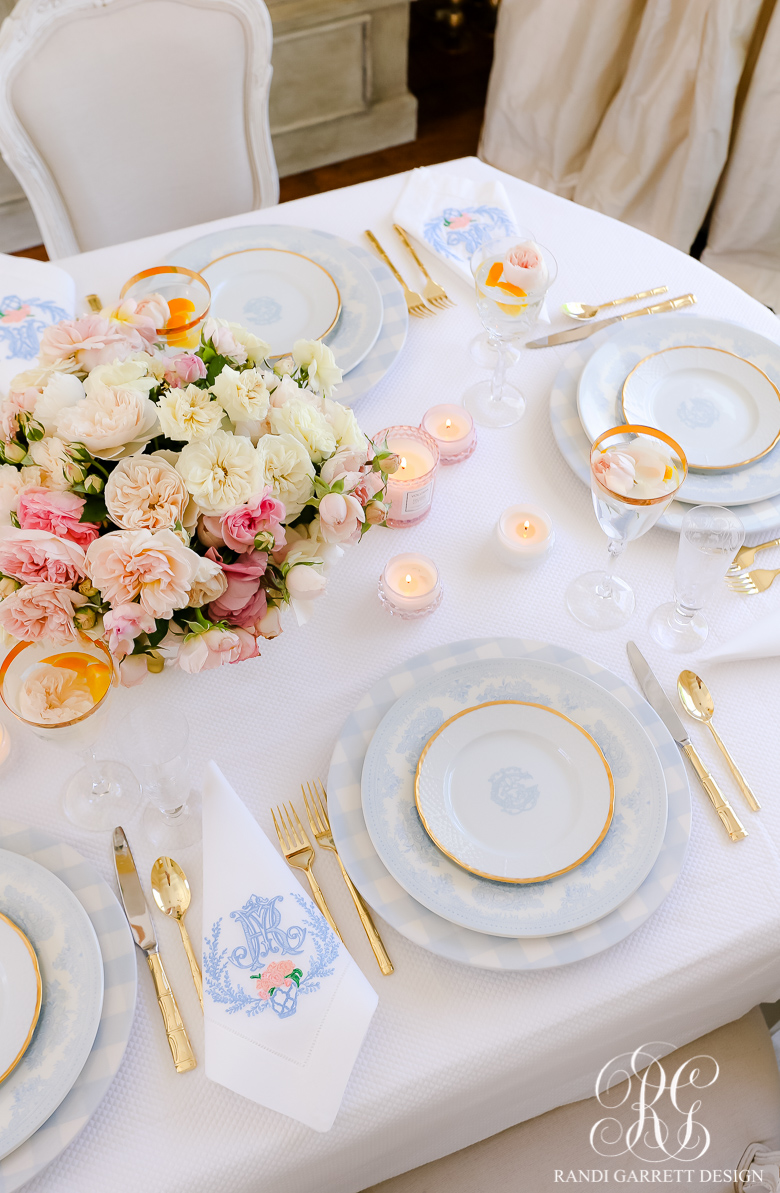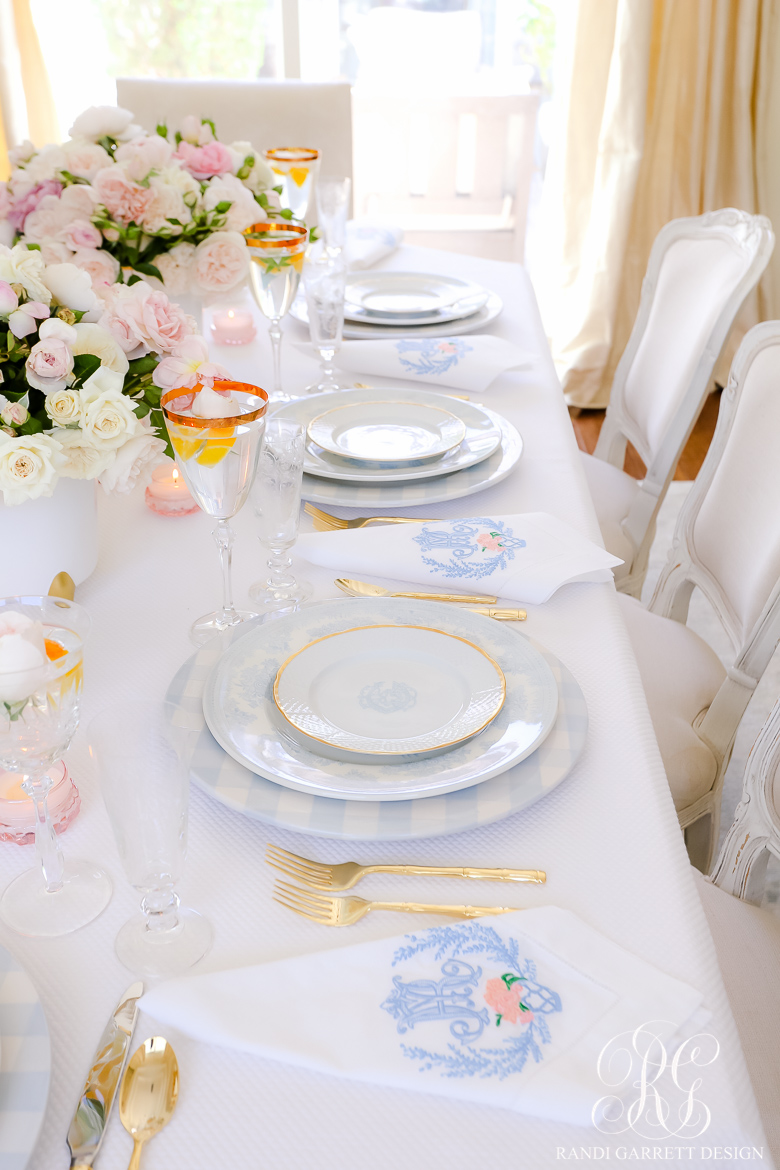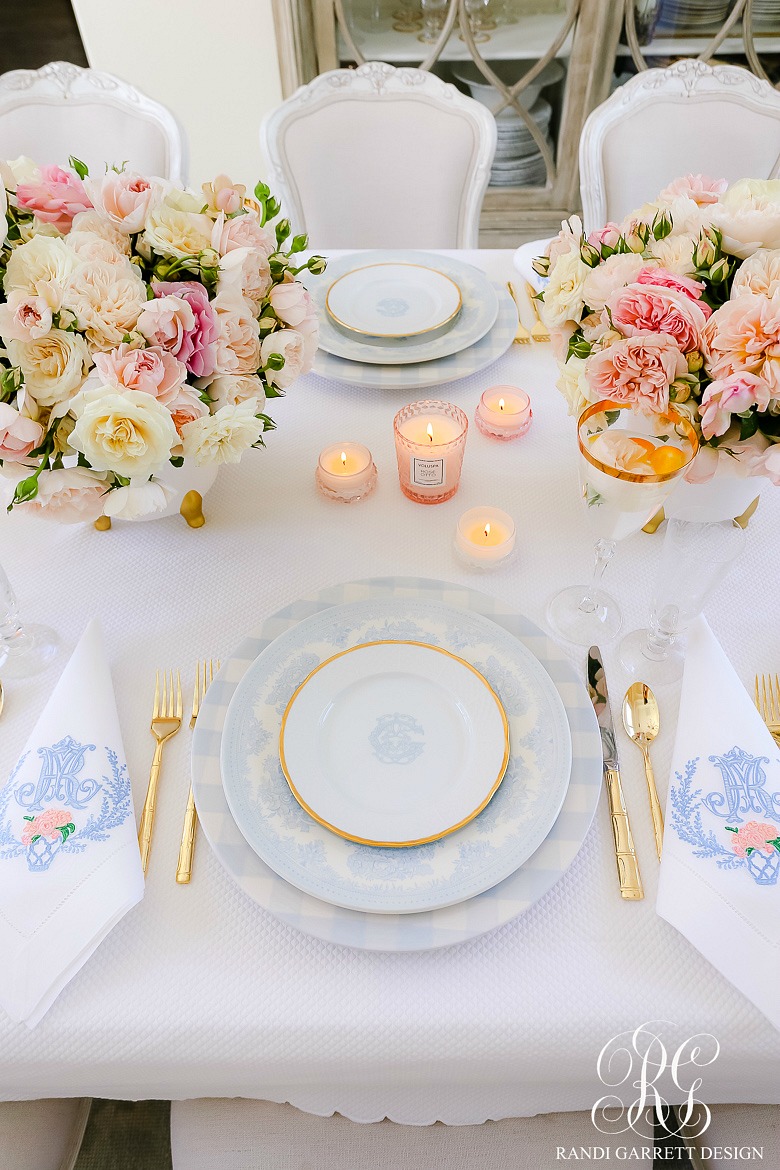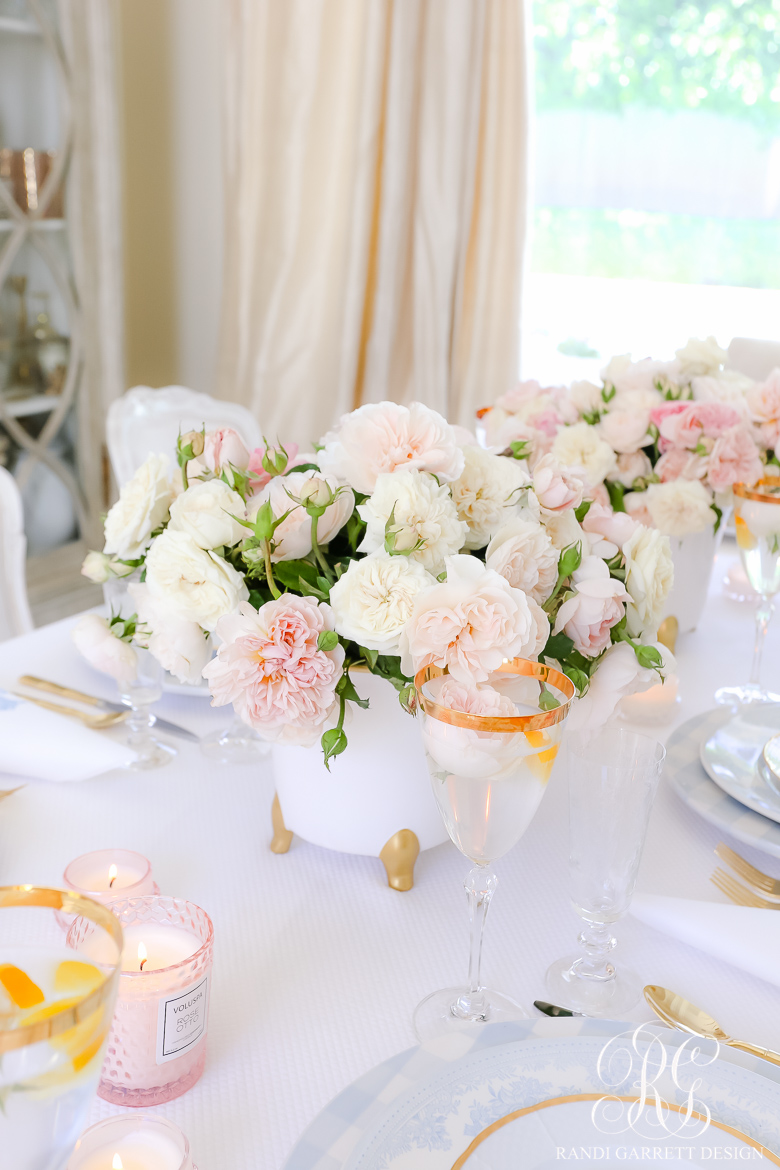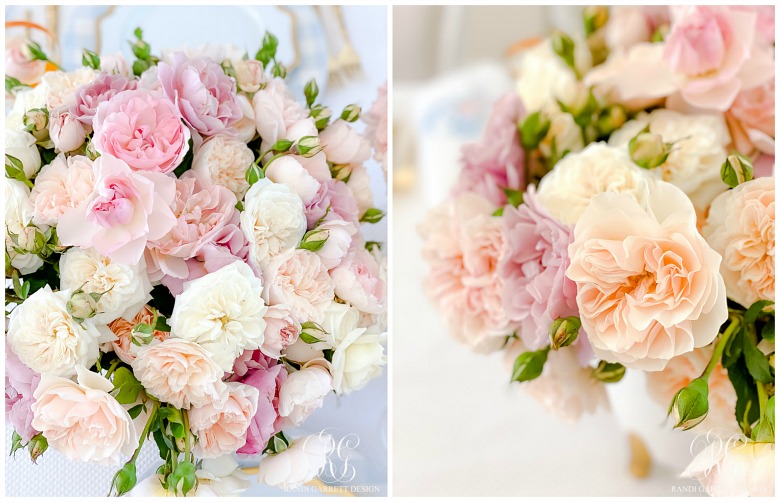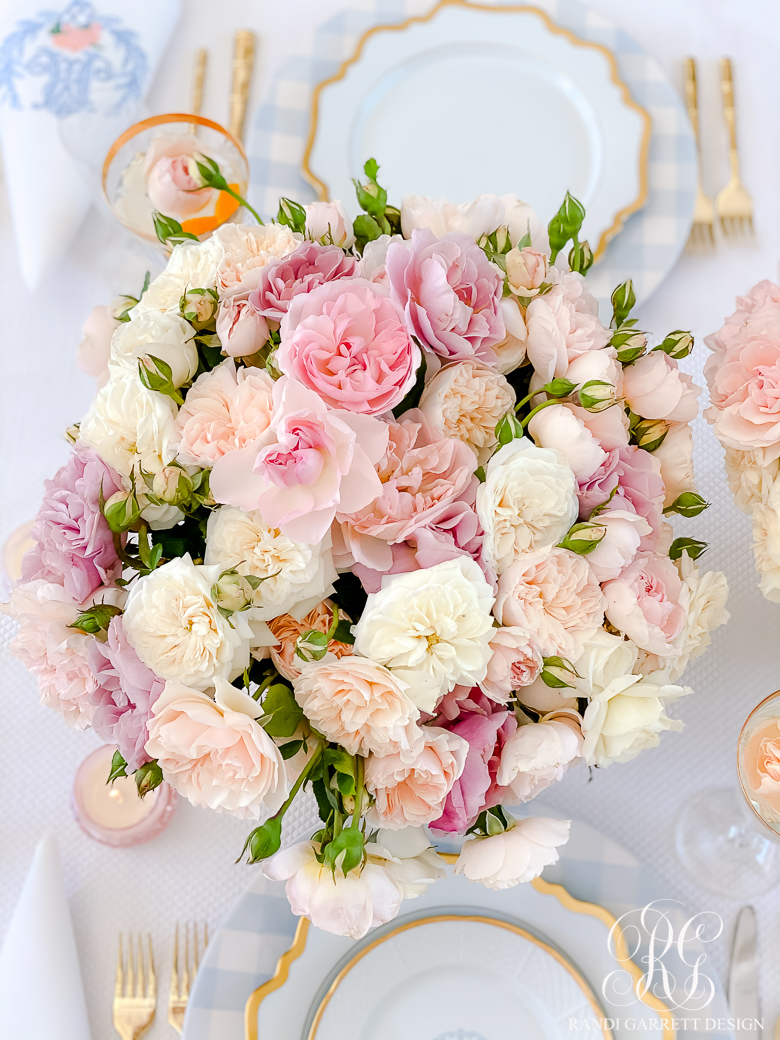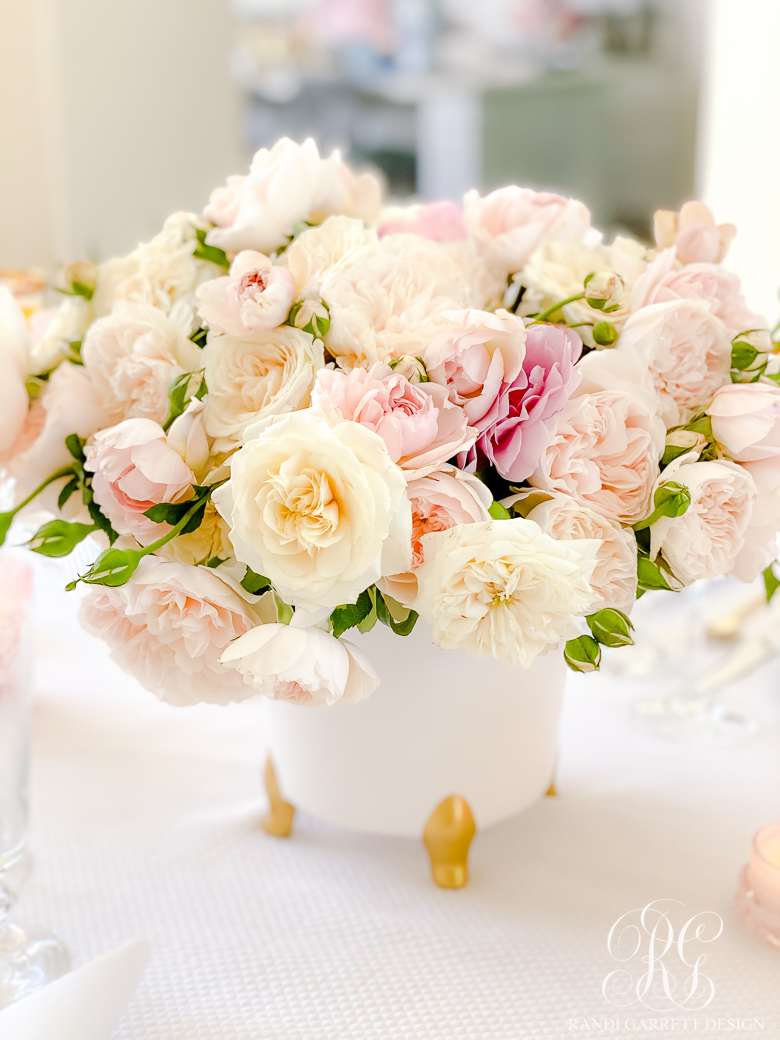 For the centerpieces, I used pink, light pink, and white roses from the fabulous rose fields at Grace Rose Farms. Grace and Ryan have the most exquisite roses! They smell so fragrant and open up to be the most feminine roses I've ever seen! I sent some to my mom and mother in law for Mother's Day. You can ship some to the ones you love year round! They will brighten anyone's home!
I placed mine in my favorite white and gold vases.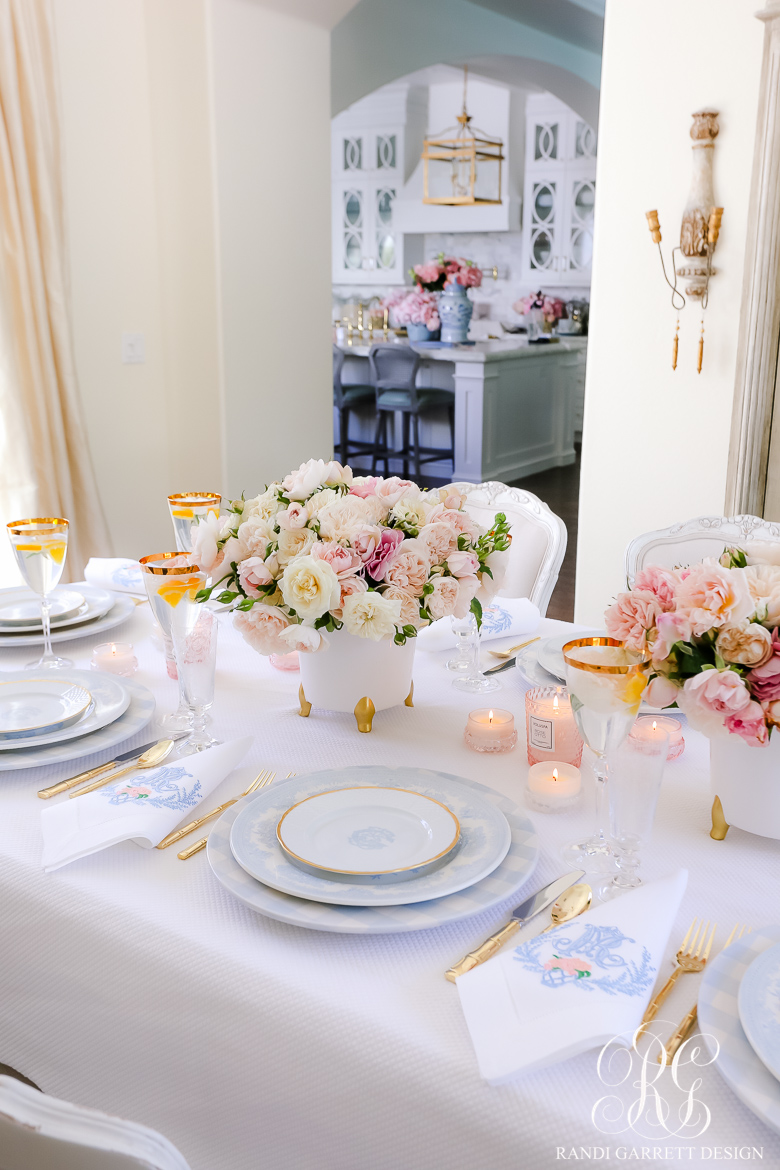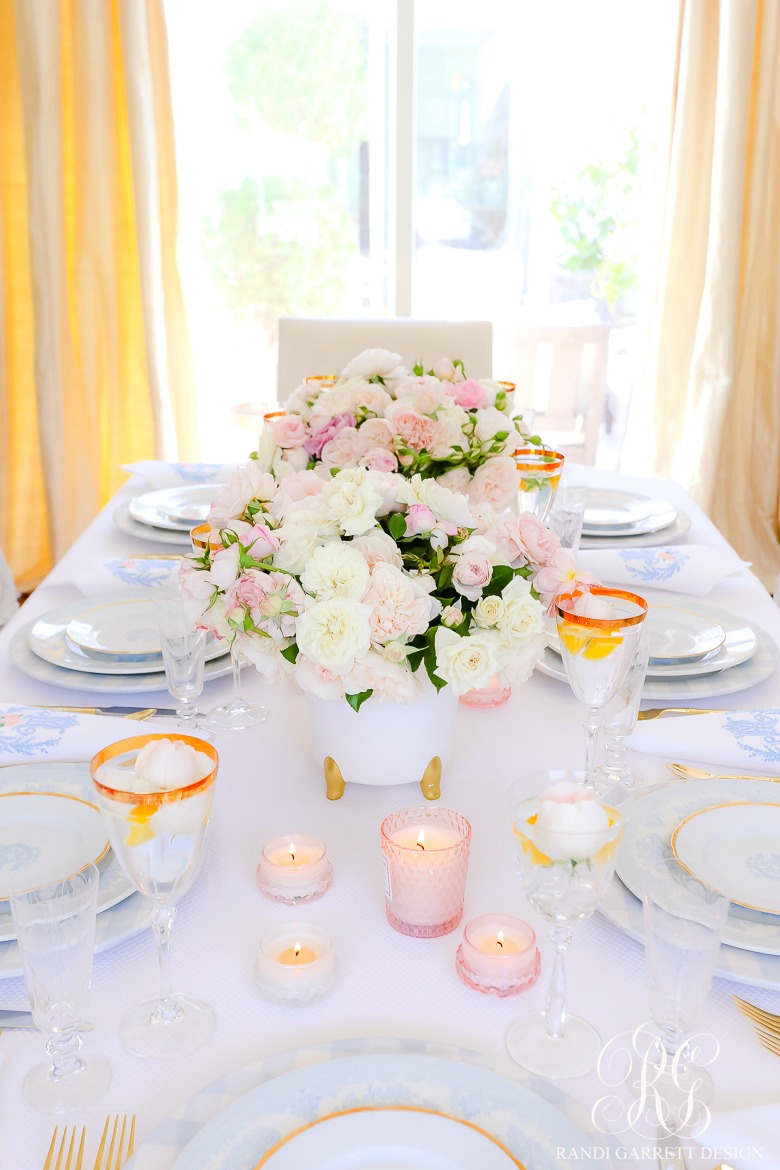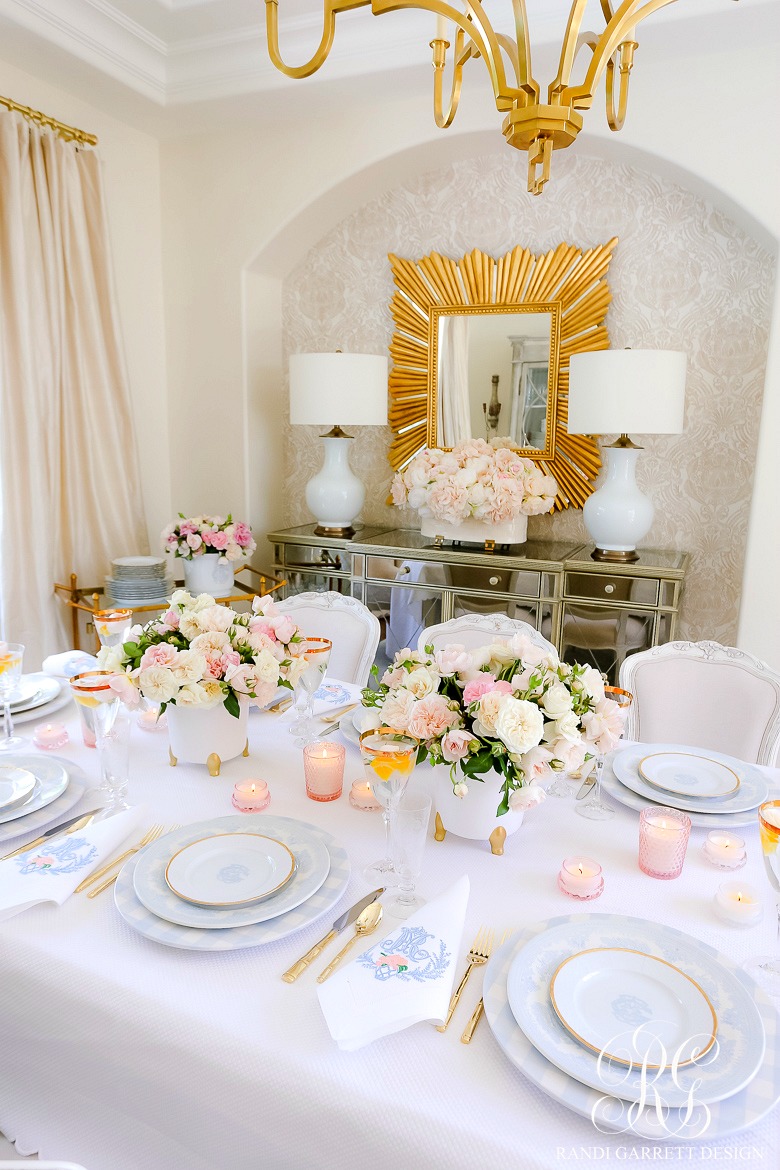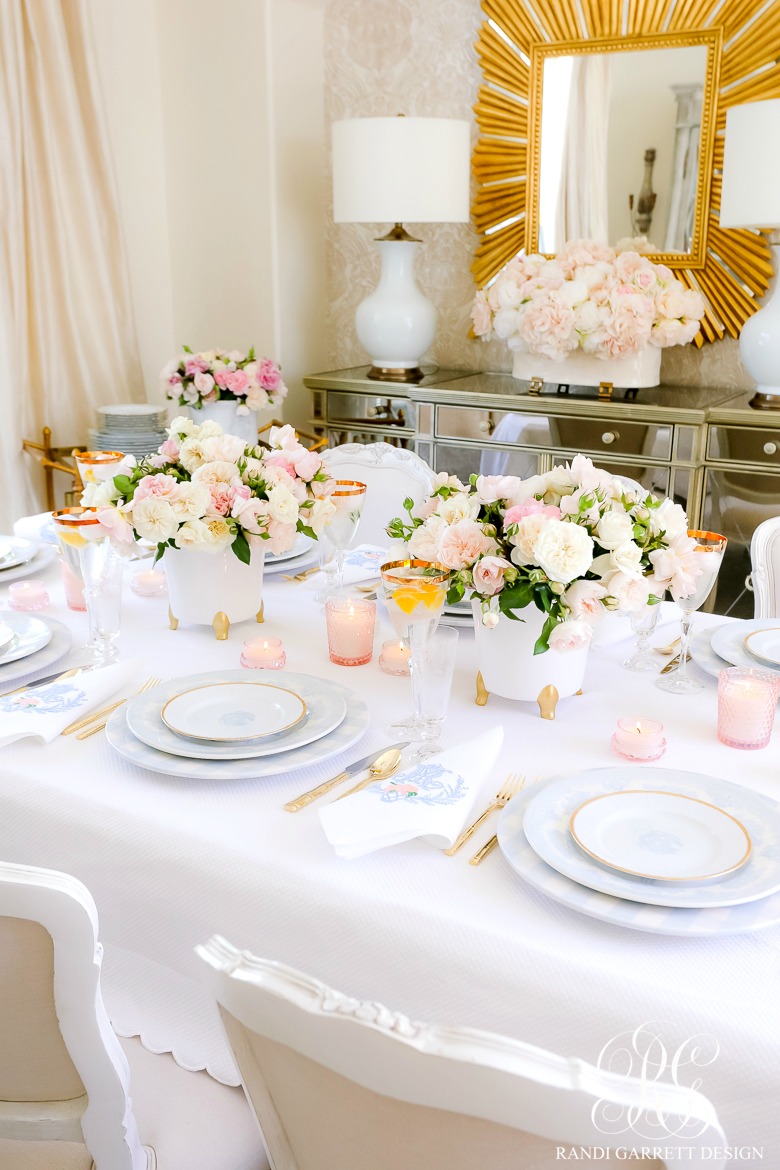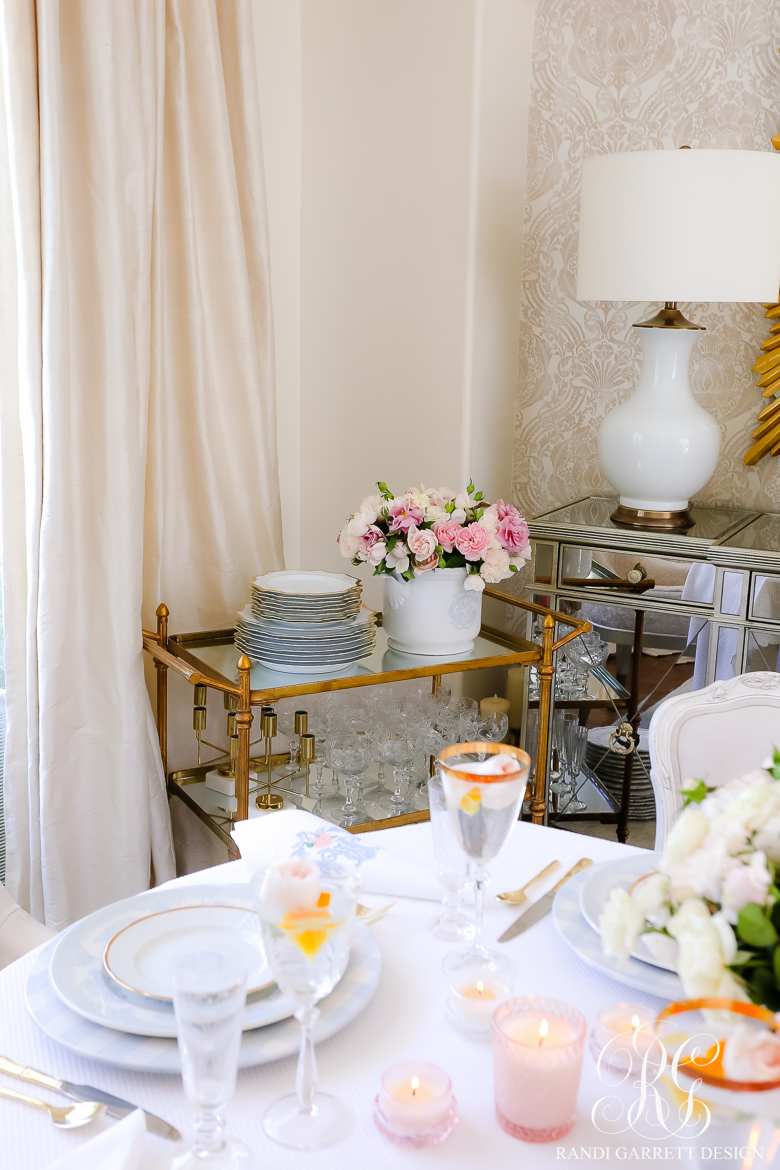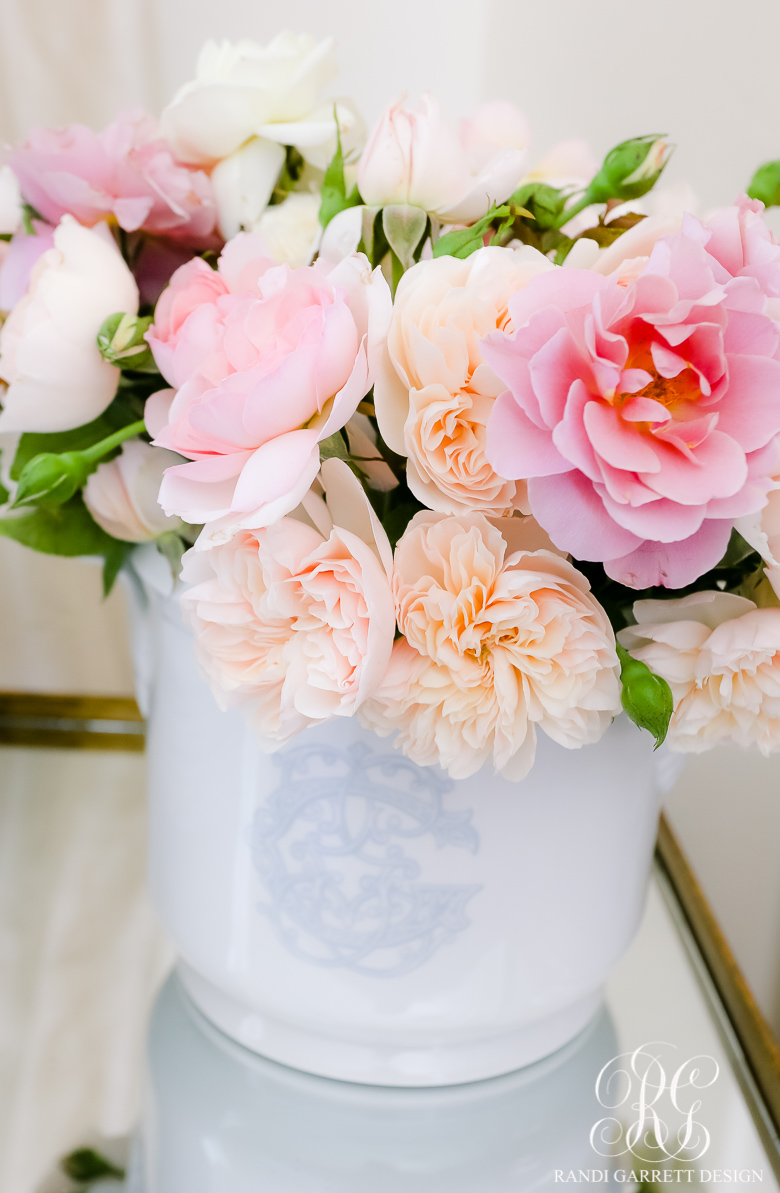 You can also use the monogrammed champagne bucket from Sasha Nicholas as a vase!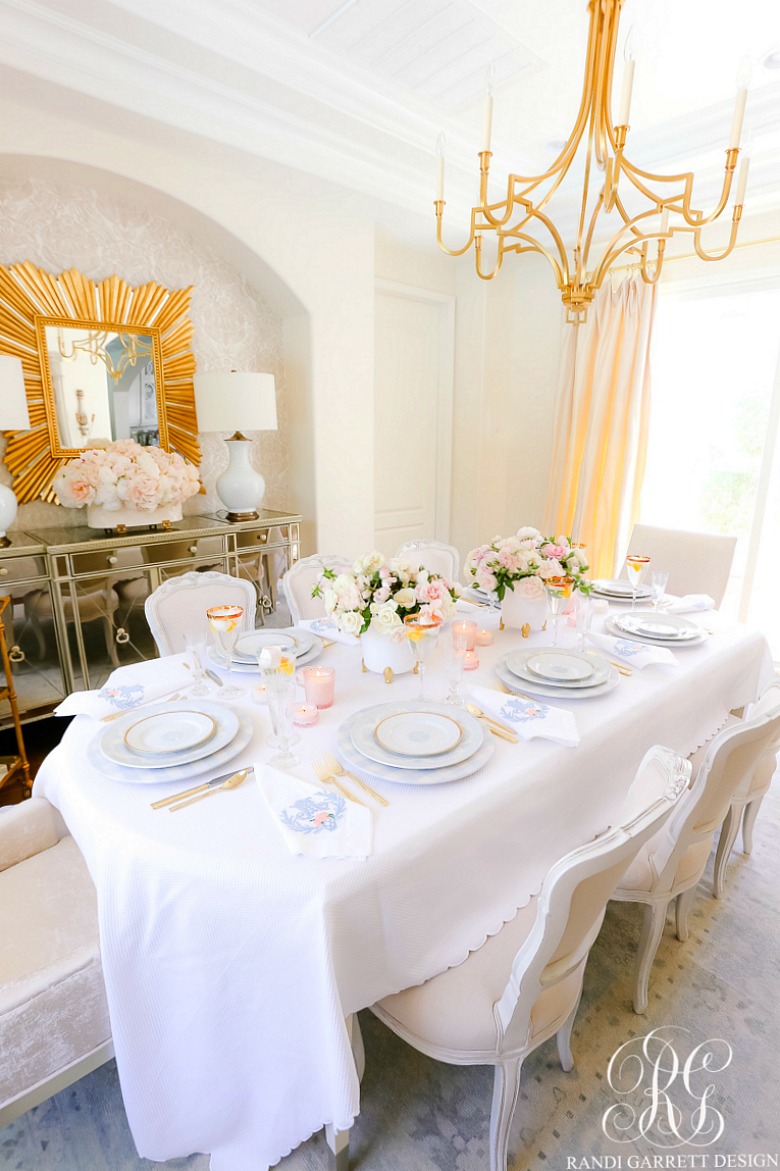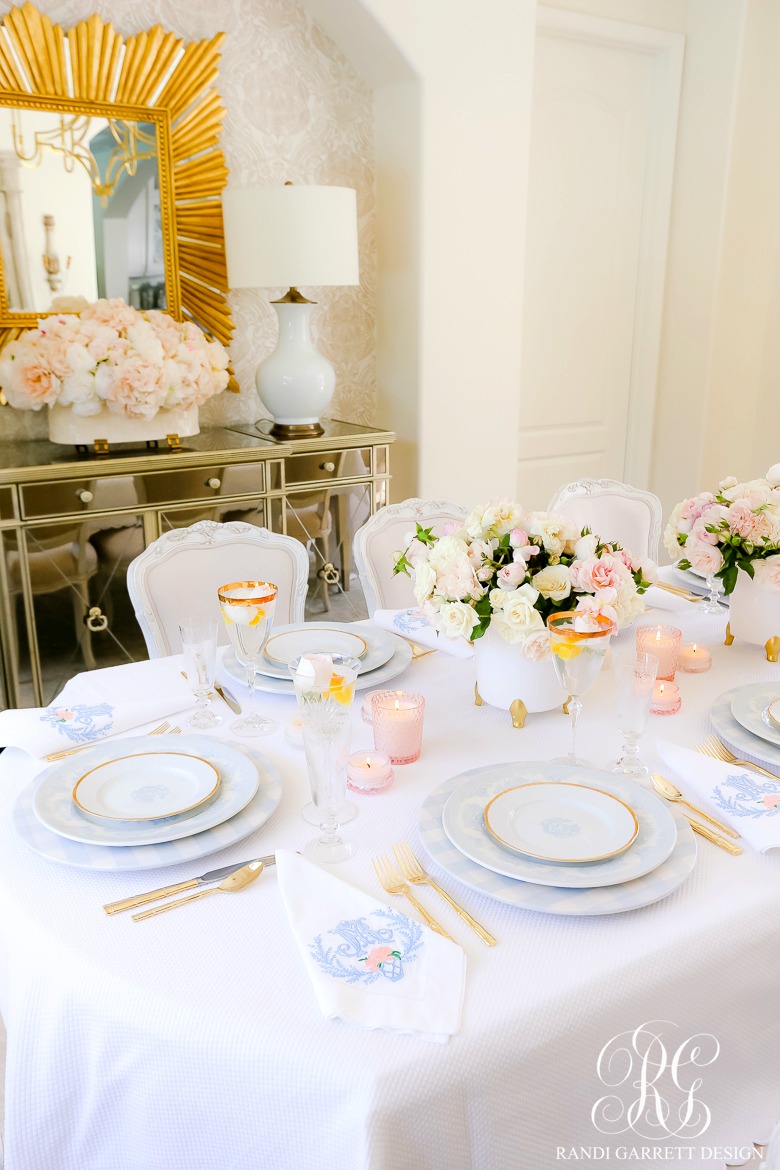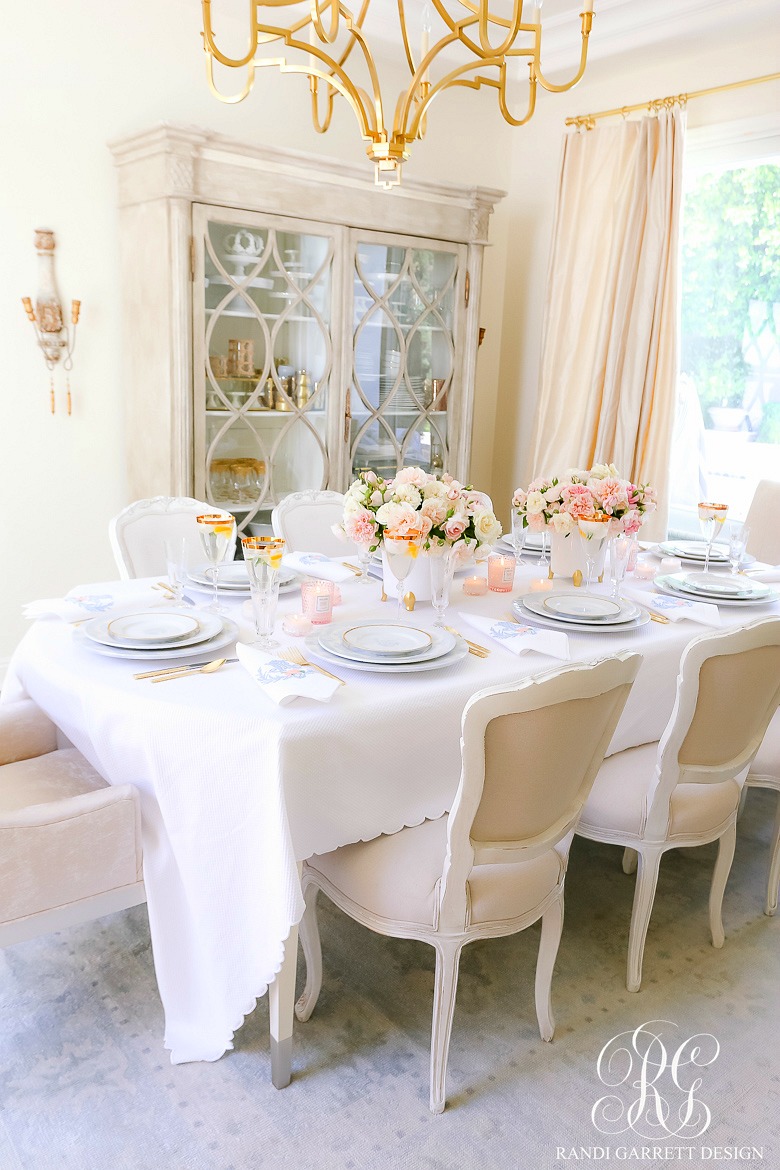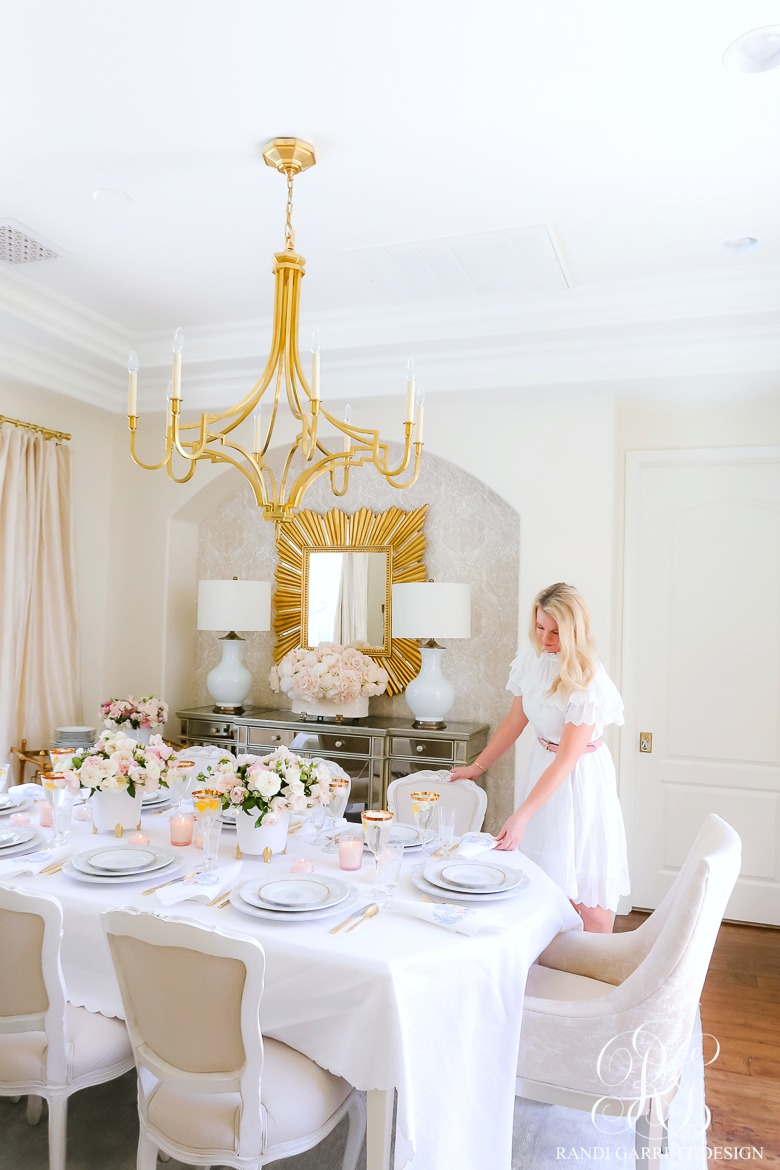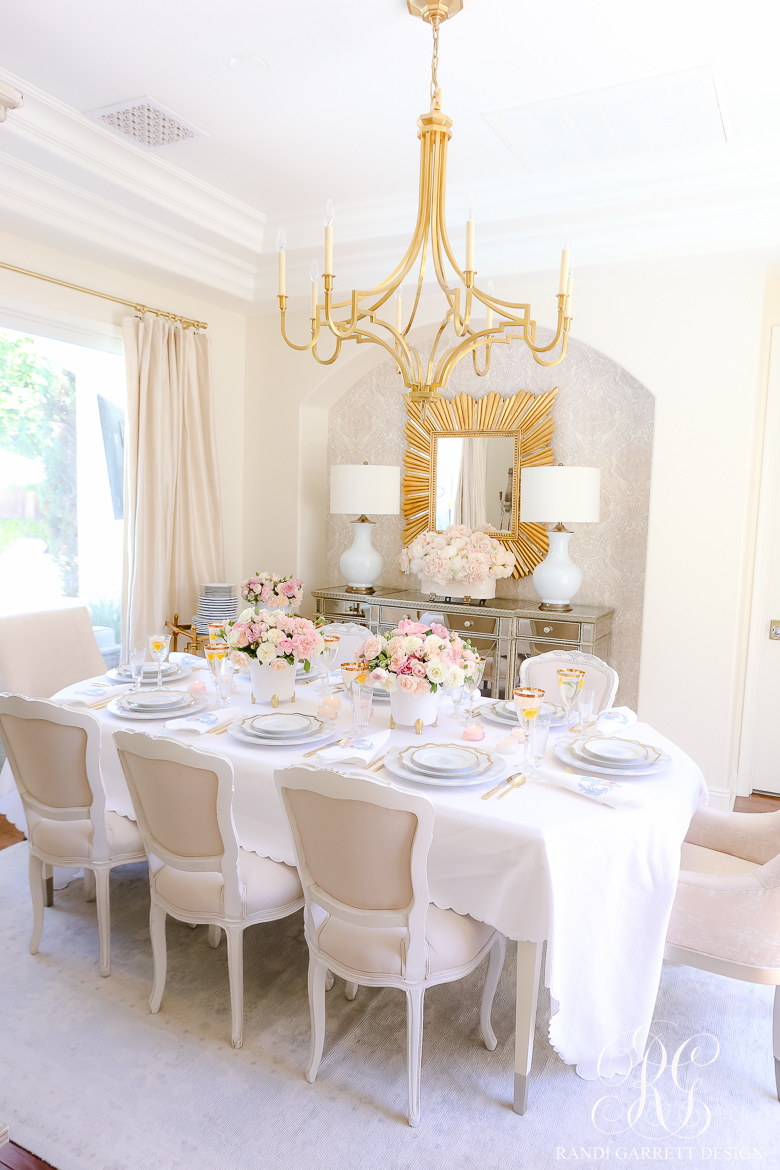 Dining Table (similar)
Dining Side Chairs (similar)