I am always looking for easy, yummy, hearty meals I can make in a flash to feed our large family! This easy ravioli meatball casserole is a huge favorite at our house! You can throw it together in minutes or make it ahead and pop it in the freezer until you're ready to bake it. We love it with traditional marinara sauce, but you could also switch it up and use alfredo sauce.
We love to serve it with roasted broccoli and french bread. I hope you love it as much as we do!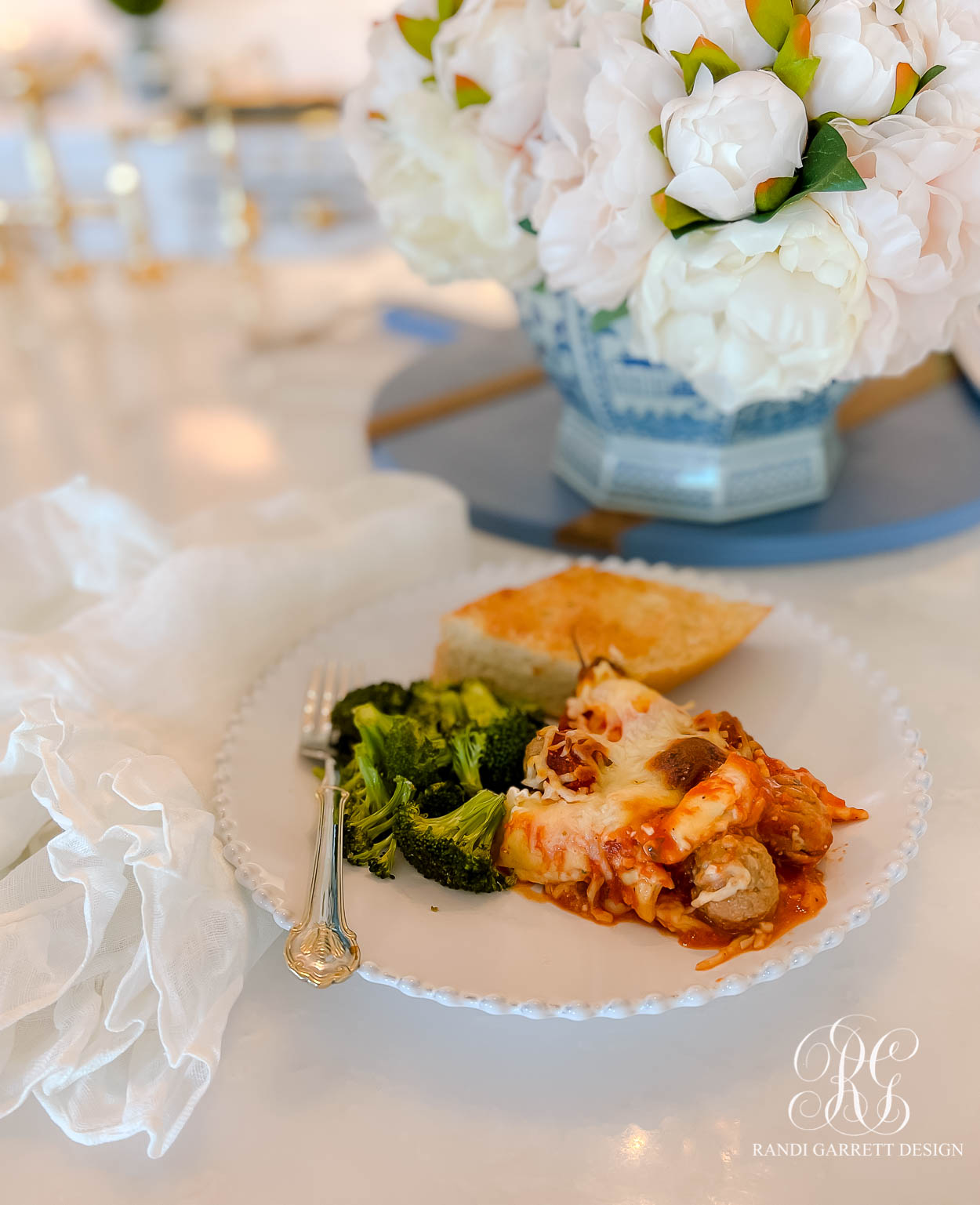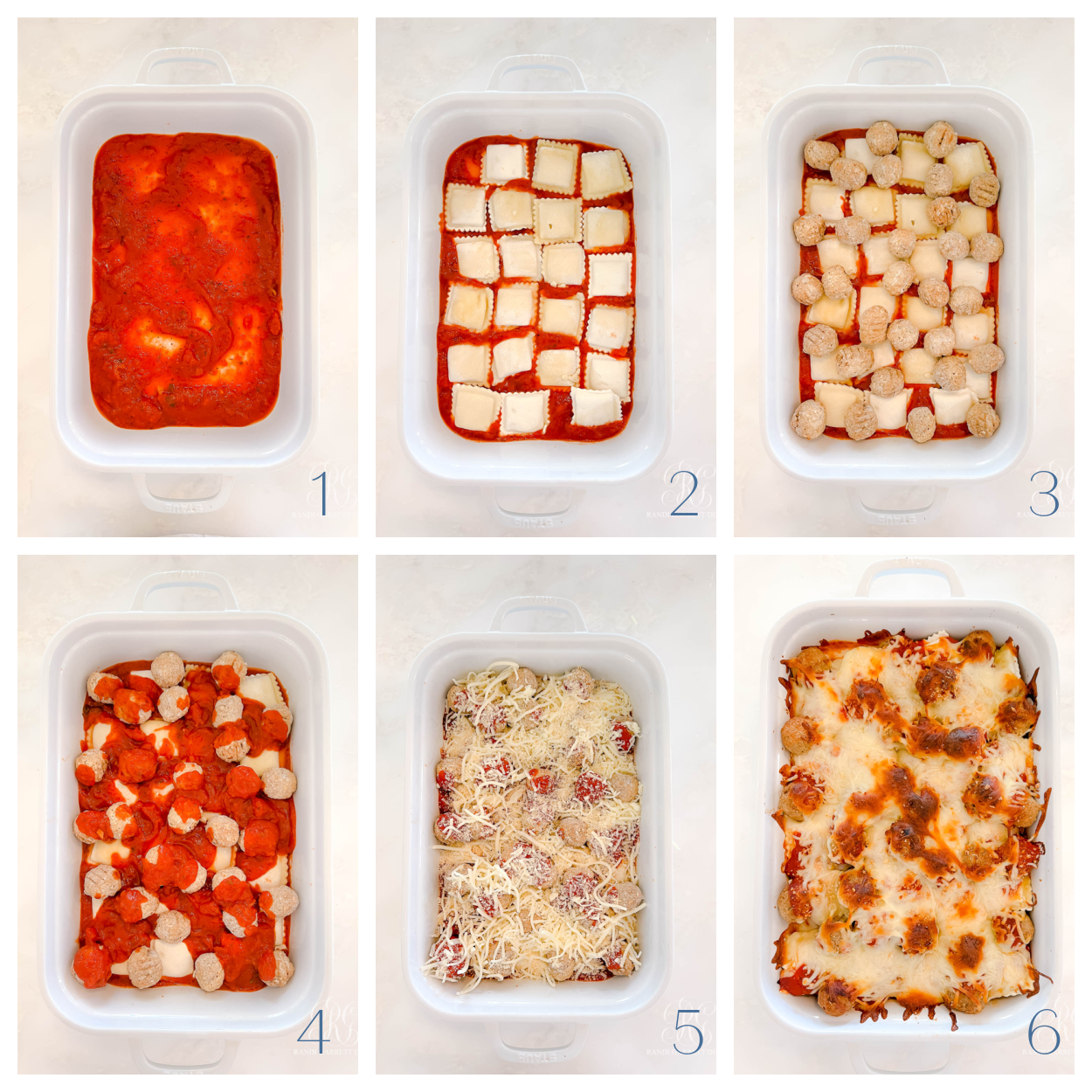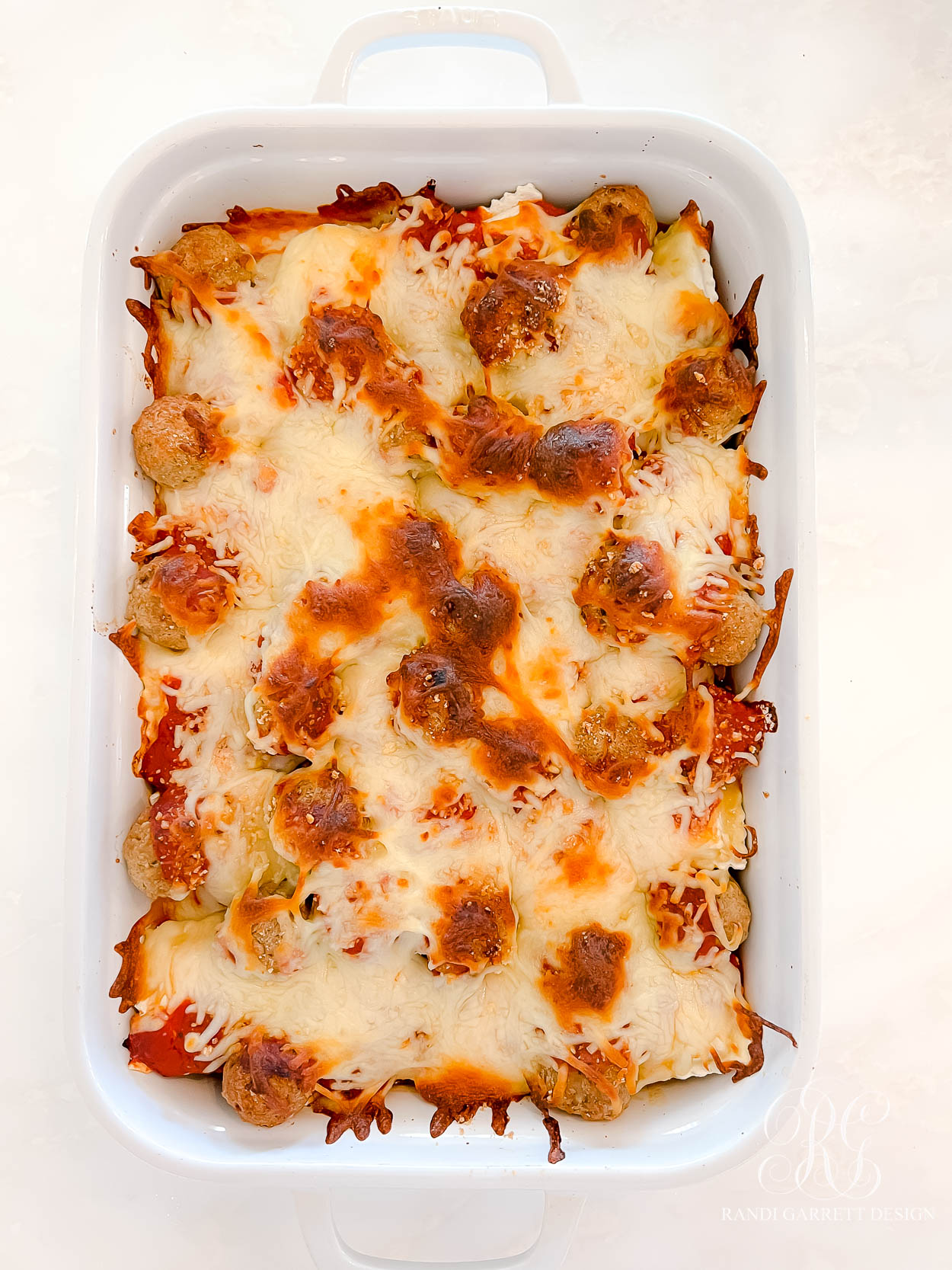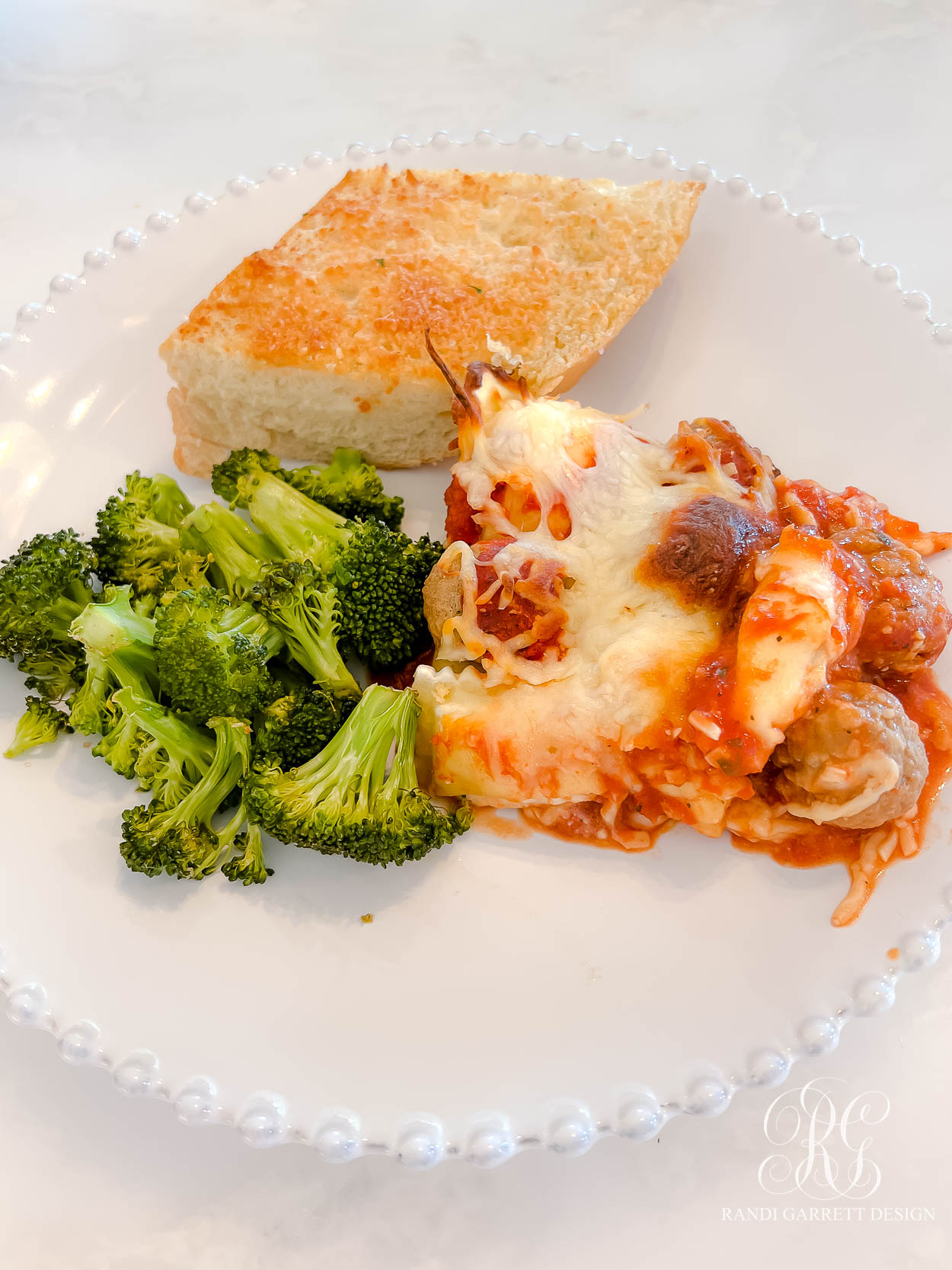 Easy Ravioli Meatball Casserole

Ingredients
Frozen Ravioli (any flavor, our favorite is 4 cheese)
Frozen Meatballs
1 Jar Marinara Sauce or Alfredo Sauce
Shredded Mozzarella Cheese
Shredded Parmesan Cheese
Instructions
Preheat oven to 350 degrees.
In a 9x13 baking dish, pour sauce to cover the bottom of the dish.
Add a single layer of frozen ravioli to the dish.
Place frozen meatballs in between the ravioli where there are gaps.
Use as much as you'd like.
Pour sauce over the ravioli and meatballs.
It doesn't need to cover entirely.
Top with shredded cheeses.
Repeat steps once or twice more depending on how many servings you need (I do 2 layers).
Cover with aluminum foil.
Bake for 40-45 min.
Serve with your favorite roasted veggie and French bread.