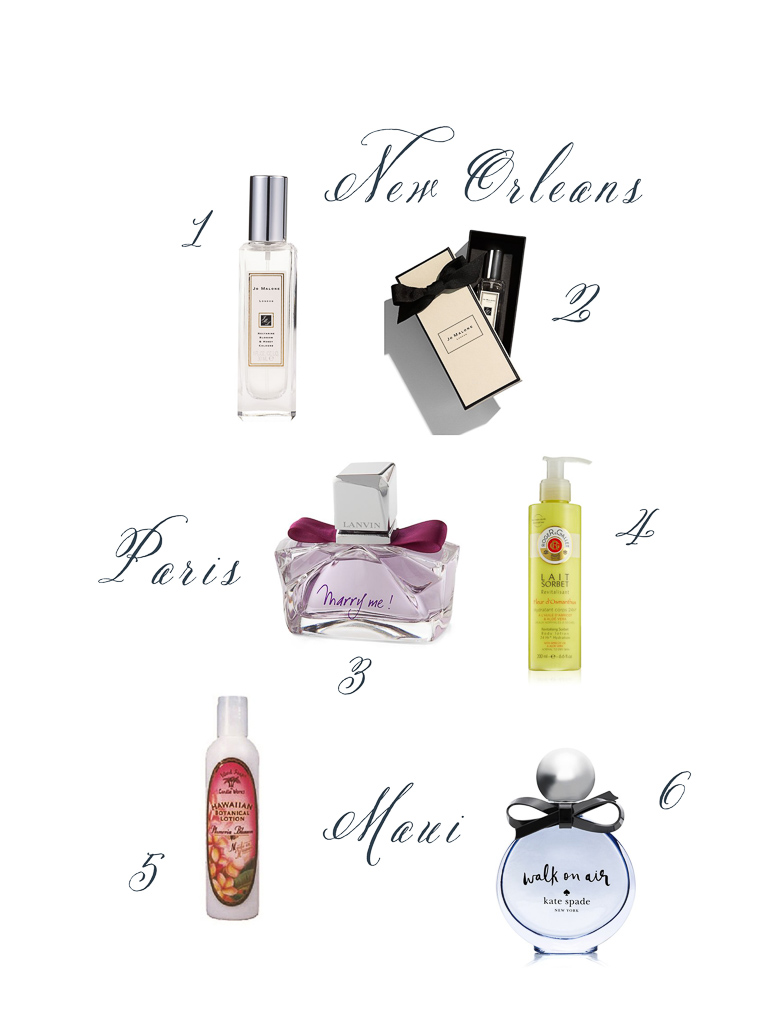 Vacation season is quickly approaching and I want to share one of my favorite trip tips with you for your summer vacations.
The next city you visit, stop at the perfume counter and chat with the specialist about which scent is a local favorite. Every time you smell that perfume you will be taken back to that trip.
Recently when my husband and I were in New Orleans, I met a wonderful lady working at the perfume counter who informed me that the most popular scent among local Southern ladies was Jo Malone's Nectarine Blossom & Honey layered with English Pear & Freesia. Wanting to smell like those classy southern belles, I purchased both as a souvenir.
Once I returned home, each time I sprayed that glorious smelling perfume, the sweet memories of New Orleans came back to me! Suddenly I realized that perfume was the best souvenir I could bring home from a trip! A tradition was born.
When my husband and I visited Paris last fall, I found a perfume called Marry Me, it reminded me of how the classy French women smelled as they passed me on the cobblestone streets. I purchased it so I could be reminded of my dreamy trip to Paris.
Lotion is also one of my favorite ways to bring home the memories of a trip. It brings me back to a place instantly with it's scent. My favorite from Paris is by Roger Gallet, a light and fruity lotion with a light sparkle.
I've included the links to these perfumes and lotions below and some from our recent trip to Maui. Try this tip on your next trip and share your favorites with me, I'd love to hear!!!
Shop this post
***

XO
Randi
***Affiliated links used ***