Many of you know we took a family trip to Hilton Head, South Carolina for Spring Break! We fell in love with this charming, family friendly island! So, I thought I would share a travel guide in case you and your loved ones wanted to plan a trip!
Hilton Head is an island off the southern part of South Carolina. It's only a 45 minute drive into Savannah, Georgia and is close to charming neighboring towns.
We stayed in a fabulous Airbnb, close to the beach with amazing views and gorgeous decor. There was so much to do and see on the island! We are already planning our next trip back! We love finding family friendly places to take our family to create special memories that will last a lifetime. Hilton Head, South Carolina is most definitely one of those places!
Here is my little travel guide on where to stay, where to eat and what to do! Enjoy!
This post contains affiliate links, read my disclosure policy here.
Hilton Head South Carolina Travel Guide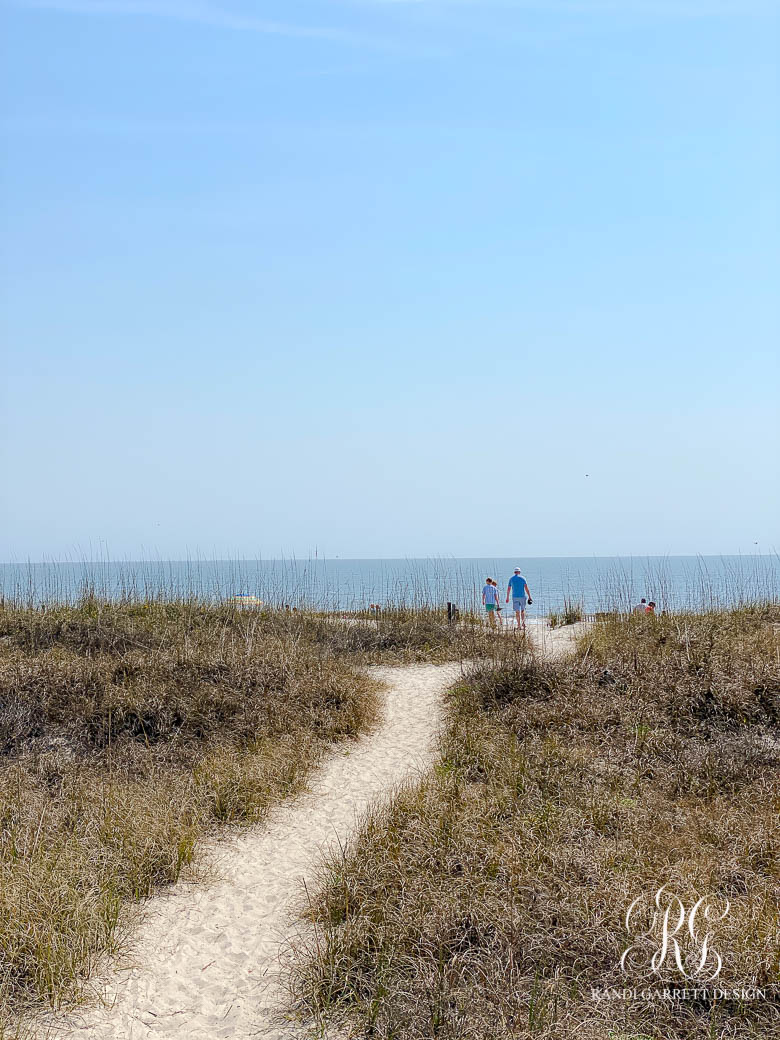 Where to Stay
There are lots of Airbnb homes to rent you want to stay in a house. The home we rented had 9 bedrooms, 10 baths, 2 full kitchens with dining rooms, 2 family rooms, an elevator, 3 4 decks and a small pool. It was a few minute walk to the beach on a charming boardwalk. The place was immaculate and was decorated so cute! You could have at least 3 families stay here. The price was actually less than getting 2 hotel rooms for our family! Here is a link to the place we stayed.
If you'd rather stay in a hotel, I would recommend Sea Pines, or the Disney Resort.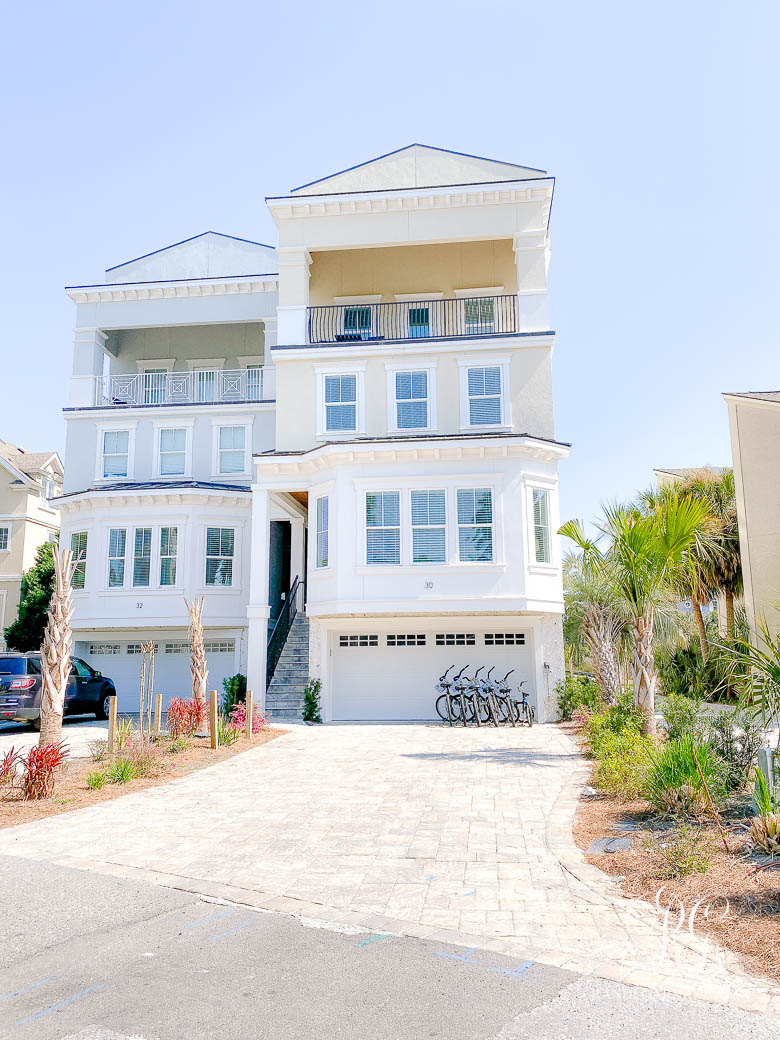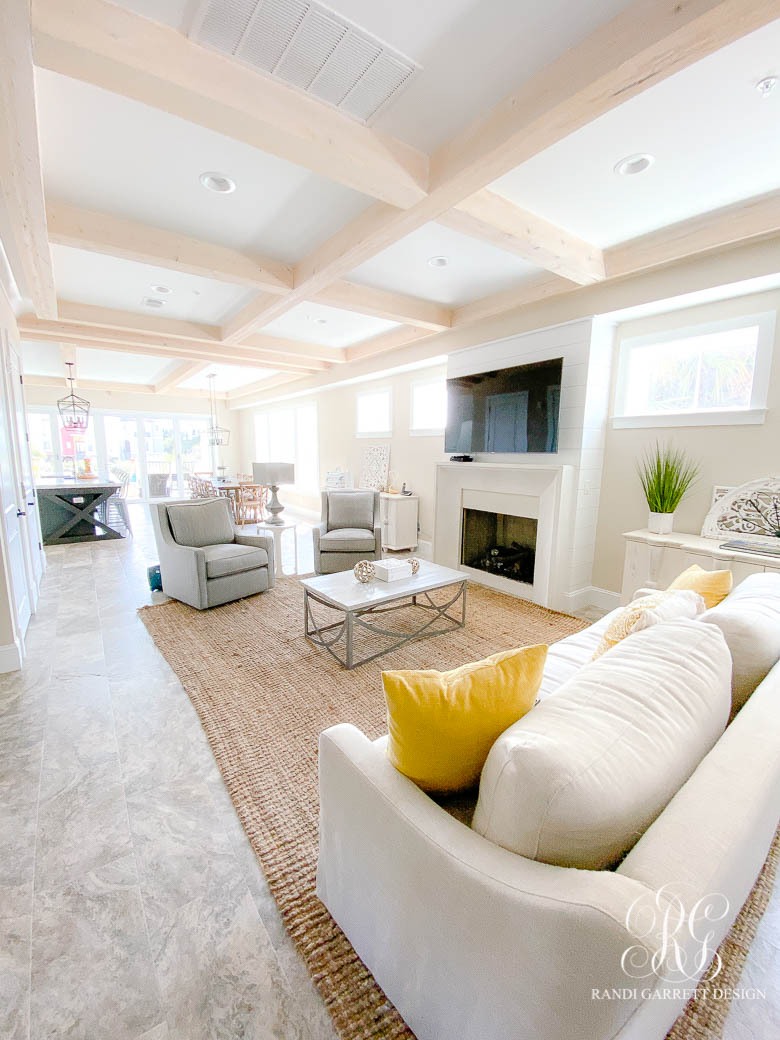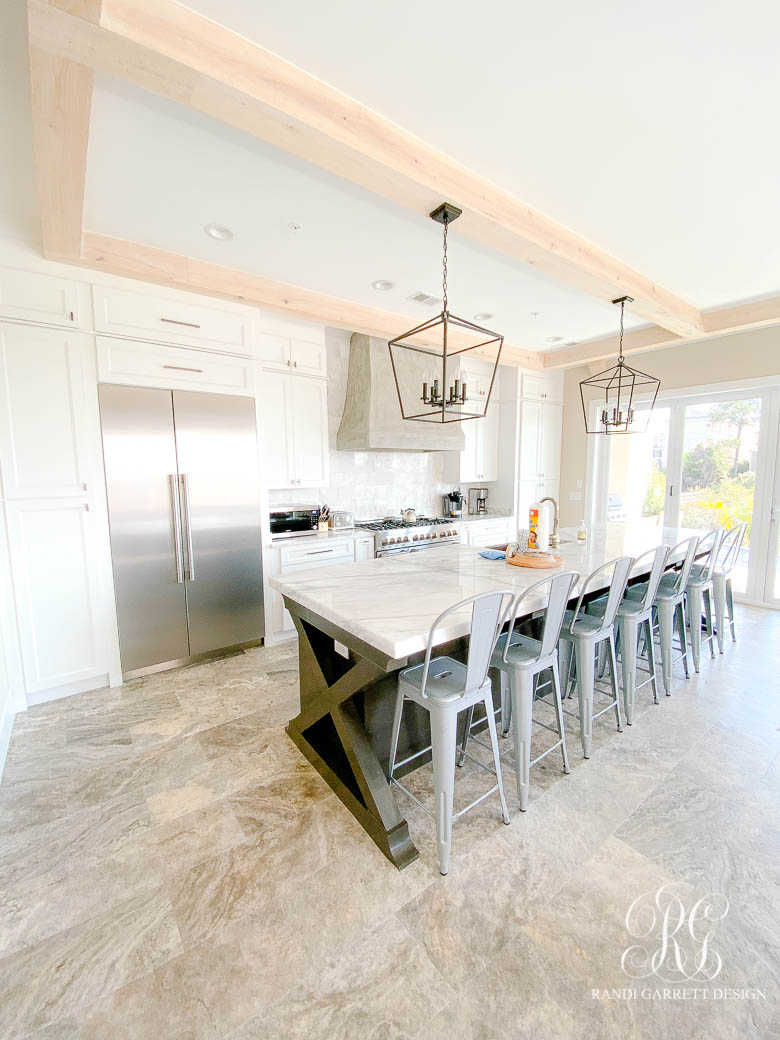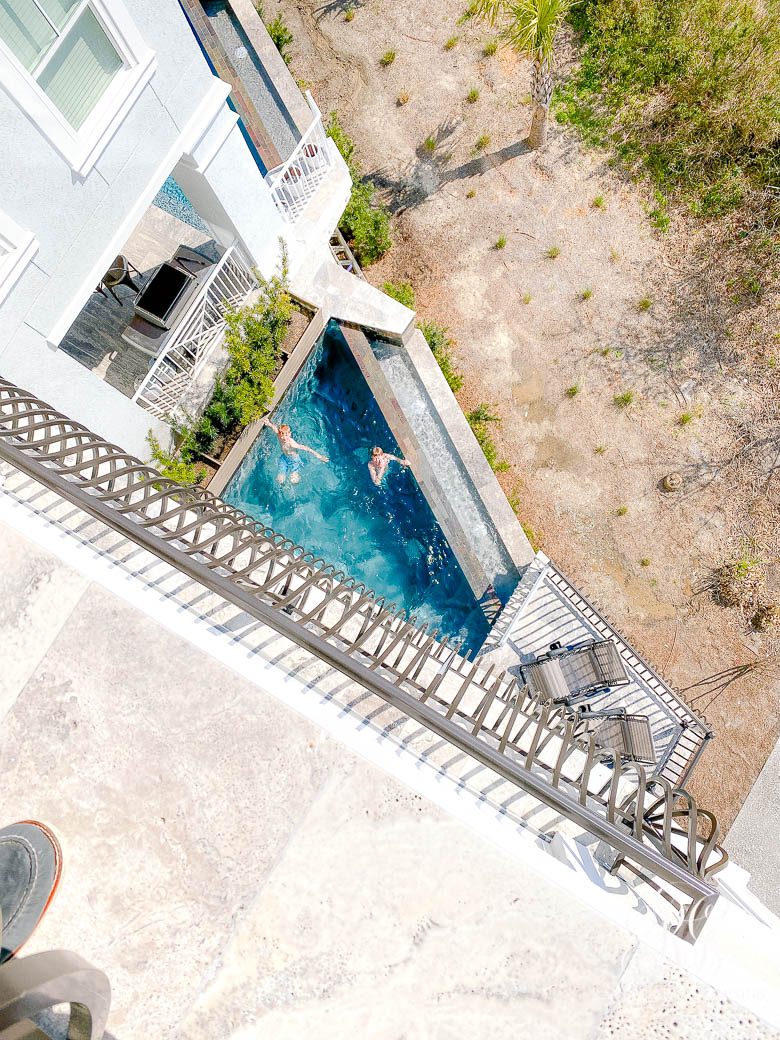 Where to Eat in Hilton Head
Breakfast
We ate breakfast at home most mornings, but did try these fabulous spots…
Duck Donuts – The best donuts you will ever have! Baked fresh when you order! Call your order in or order online so you don't have to wait.
Stacks – Yummy home style breakfast. I loved the lemon curd blueberry waffle. Yum!
Lunch
The Salty Dog – Good Hush Puppies and delicious chicken sandwich.
Chow Daddy's – Loved their fried green tomatoes and tacos!
Cahill's – This charming country store and restaurant, are just outside Hilton Head in Bluffton. They have the best fried chicken sandwich you will ever have! We ate outside and loved every minute!
Dinner
A Low Country Backyard Restaurant -This place was legit! I had their meatloaf famously made with potato chips and their homemade BBQ sauce. Their key lime pie and banana pudding were also delicious!
Micheal Anthony's – Fabulous Italian restaurant
Frankie Bones – Fun atmosphere, good home style food
Skull Creek – A must if you like sea food!
The Crazy Crab – We didn't make it here, but heard it's so good.
Hudson's – Another good place for sea food. Our kid's don't love sea food so we chose different spots to eat.
Where to eat in Savannah
On our day trips to Savannah, we tried few spots for lunch and dinner that were great! Matt and I are going to Charleston and Savannah next month, so I will share more after that trip.
Lunch
Wiley's BBQ – Incredible BBQ, my kids and Matt all loved this place! The ribs were so good! Matt and the kids loved the Red Neck Nachos!I loved their homemade peanut butter pie, it was divine!
Dinner
The Pink House – This is the number one recommended place to eat. Unfortunately, they were booked when we were there, but we got reservations for our trip next month! I can't wait to go!
Alligator Soul – A fun restaurant that serves alligator. It was pretty good, tastes like chicken!
What to do in Hilton Head
Bike – We rented bikes for the whole week we were there. They delivered them to our house, and picked them up at the end of the week. It was very affordable too! There are trails all over the island to ride, plus you can ride on the beach. Just remember to ride with the wind to your back on the way home! The wind can be deceivingly strong on the shore.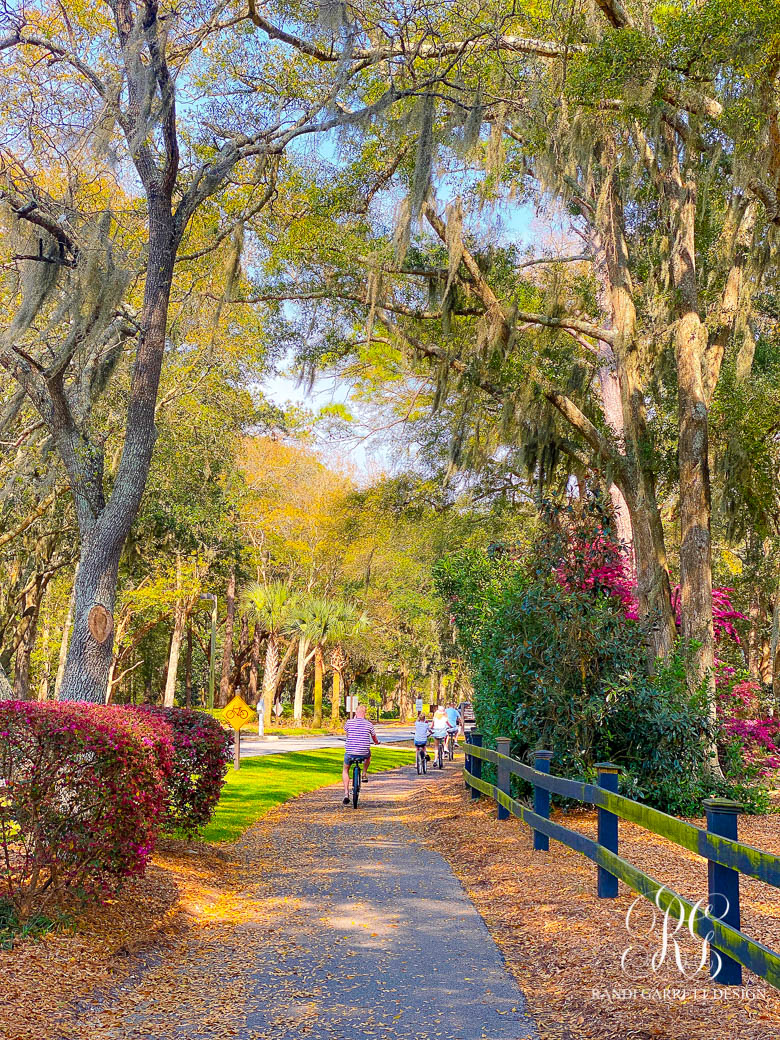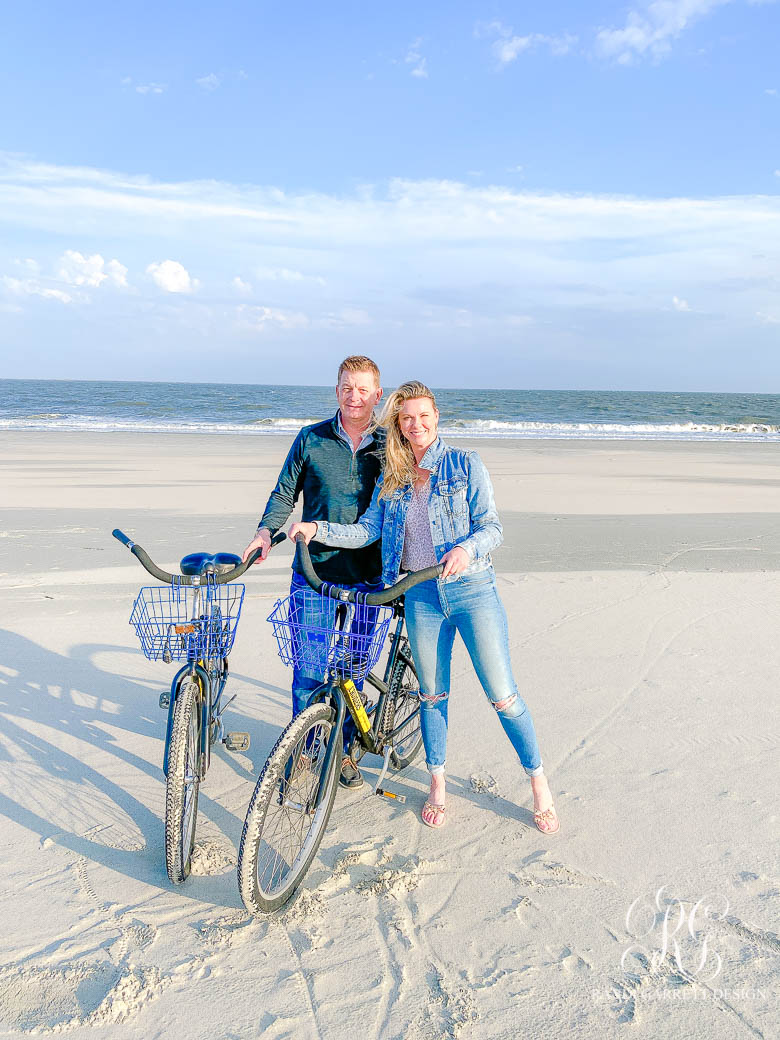 Beach – Play on Hilton Head's gorgeous beaches. Our favorites were Coligny Beach and Bradley Beach. The beaches here have soft white sand, small waves and beautiful amenities.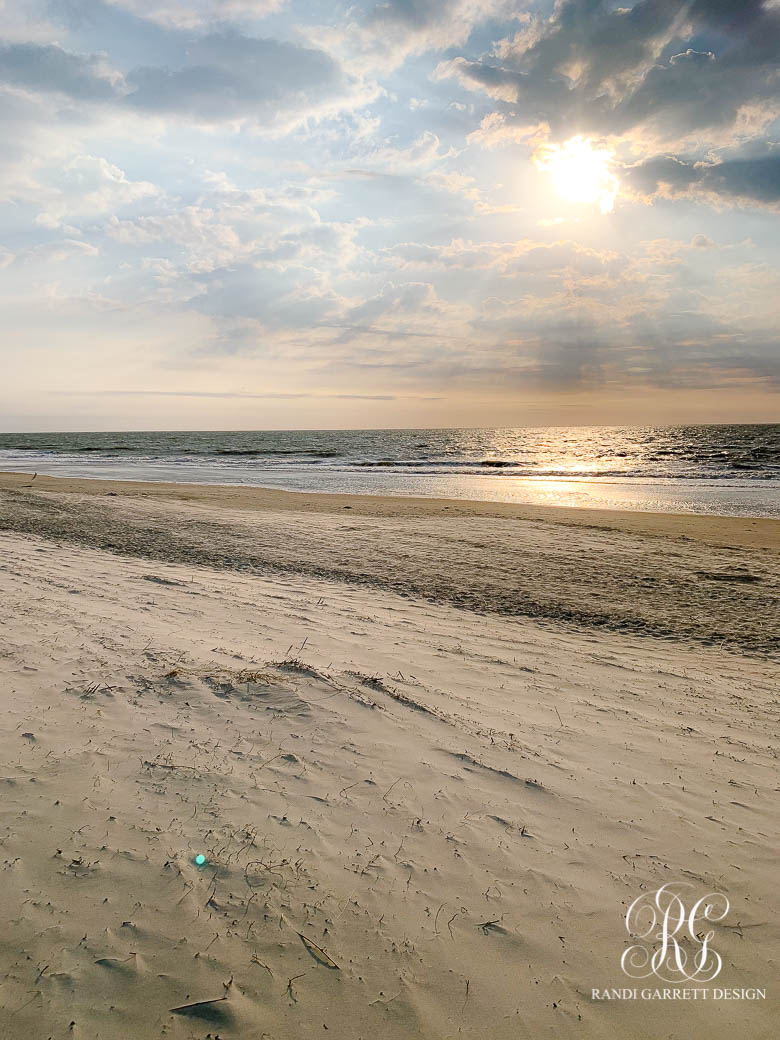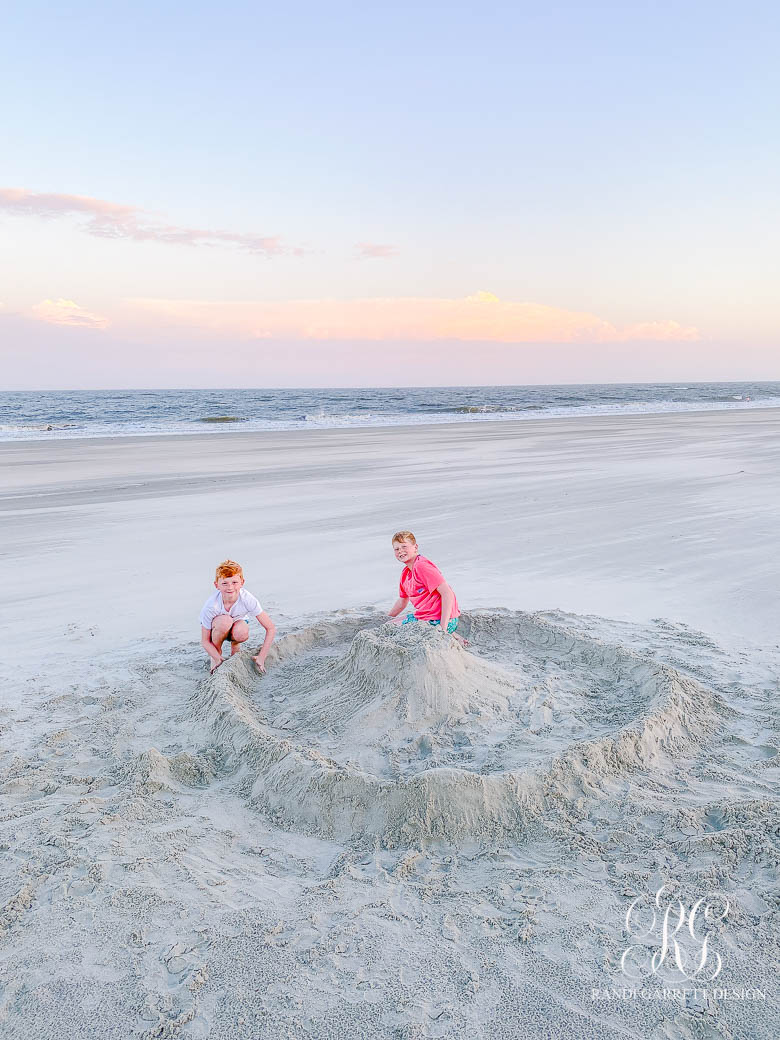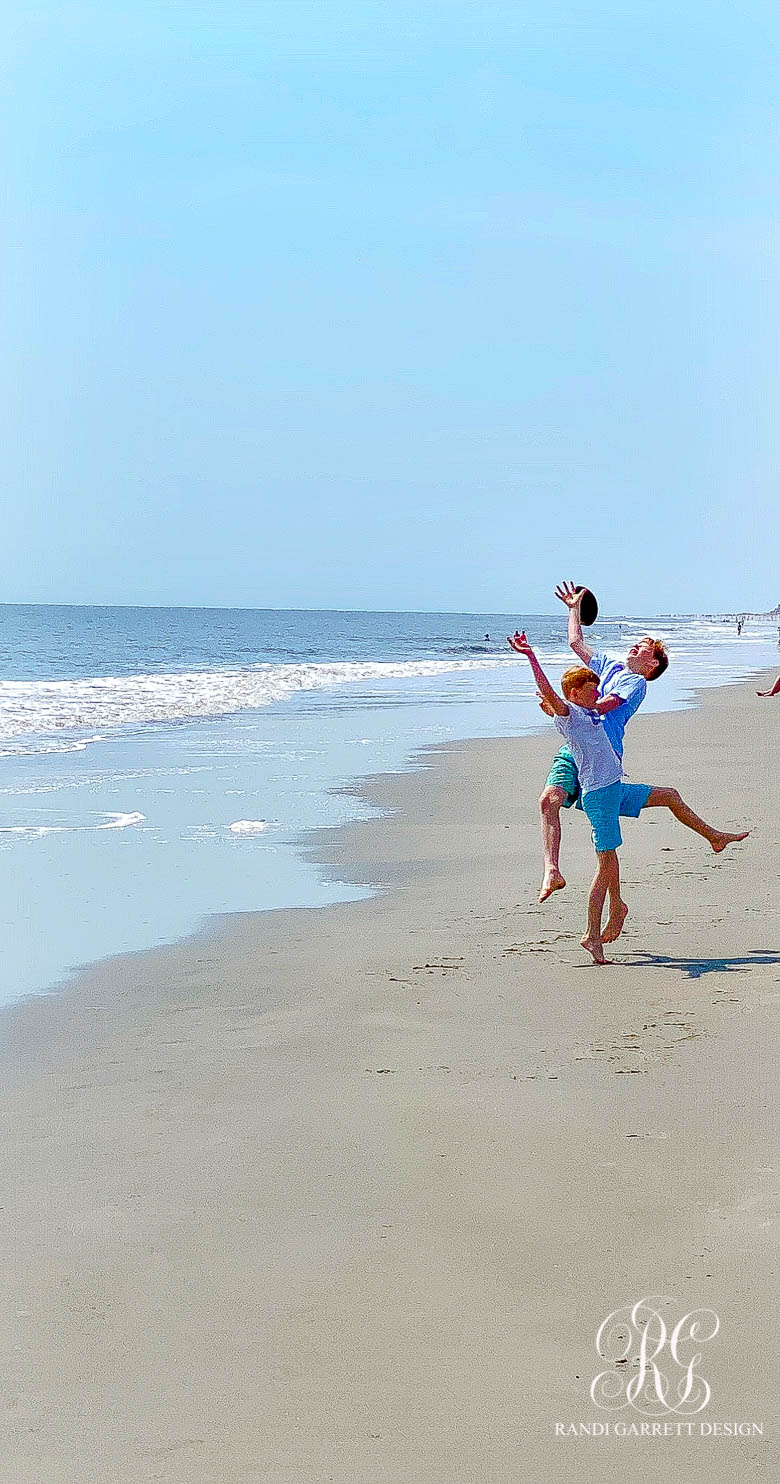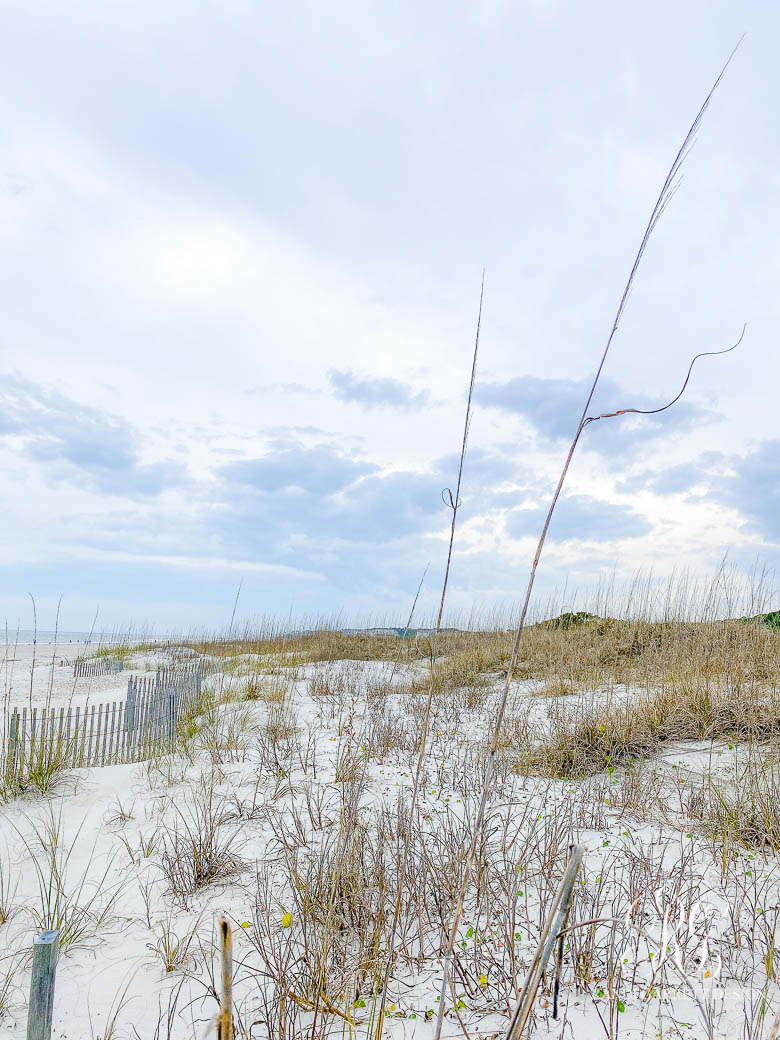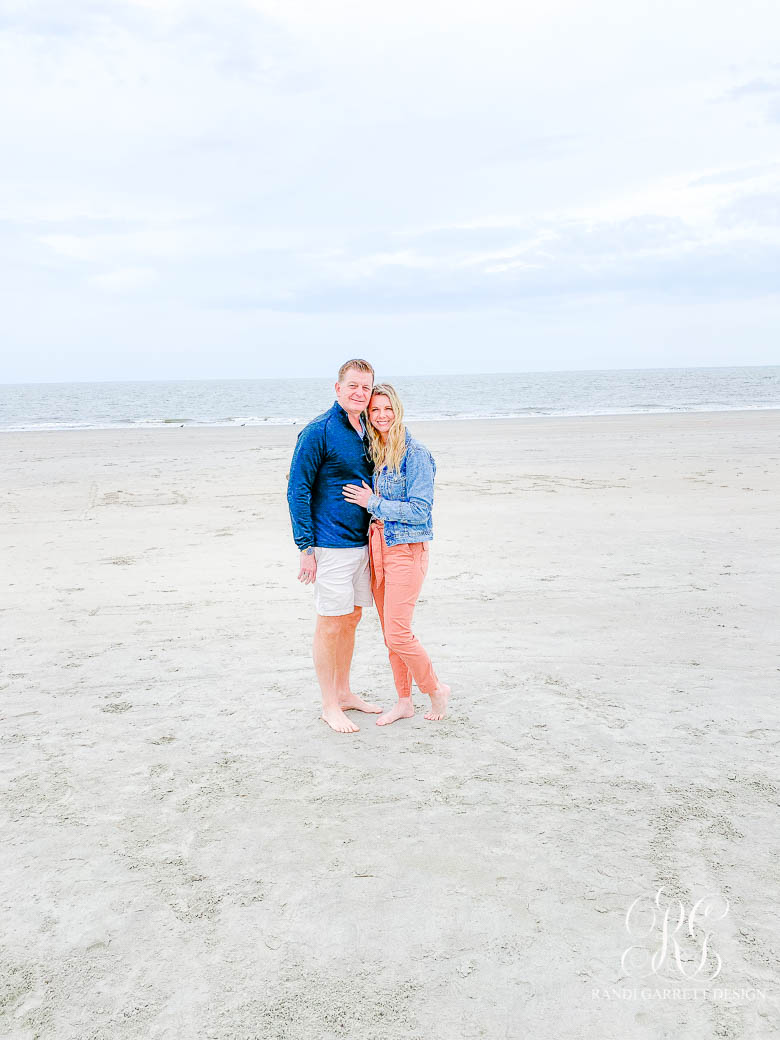 Visit Harbor Town – See the cute lighthouse, shop at the shops and eat ice cream! I found some cute things at the shops here. Some Julie Vos earrings, Lilly Pulitzer shorts and tee shirt. The kids found some cute trinkets at the shops as well.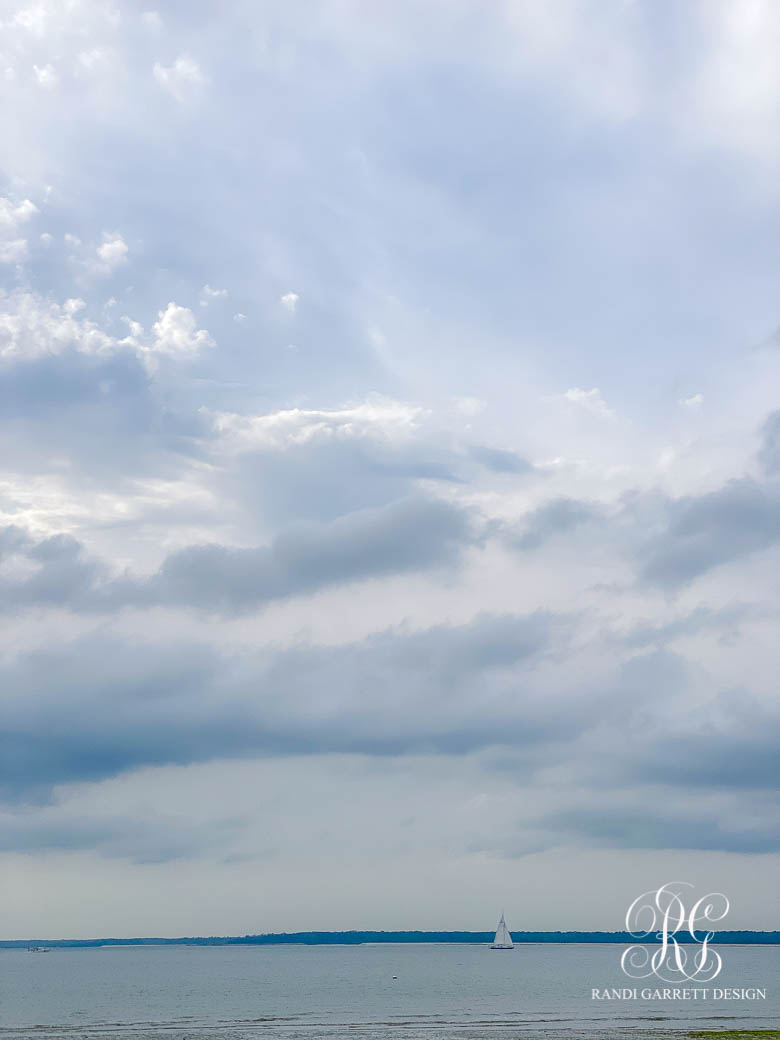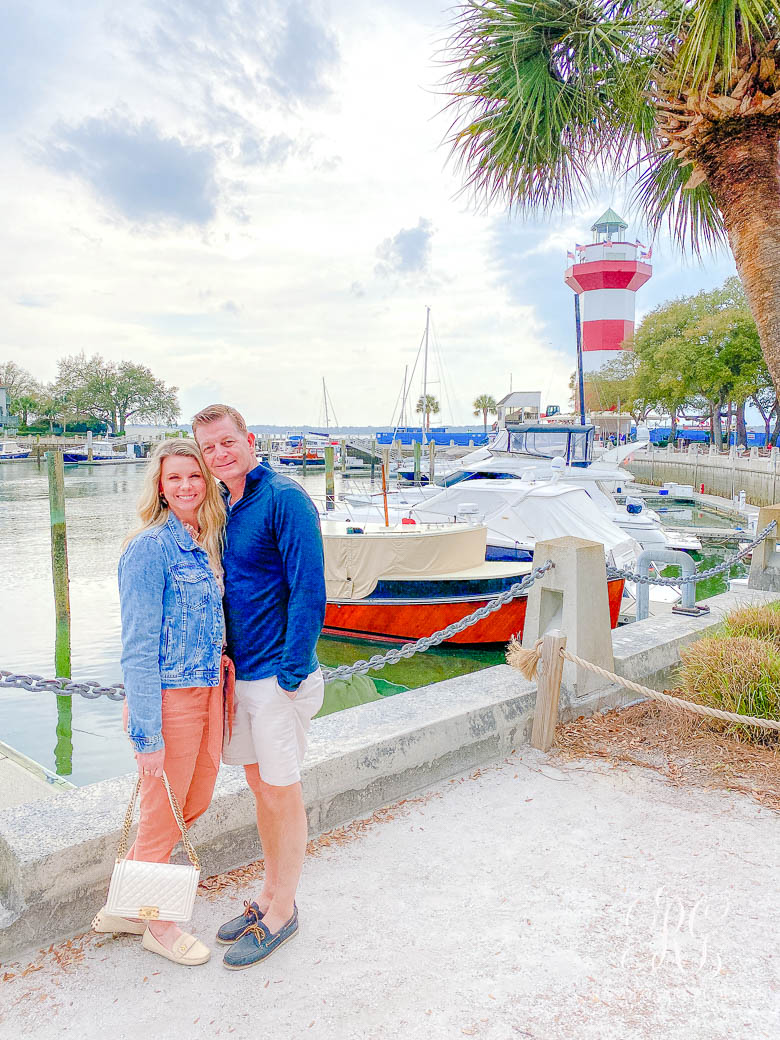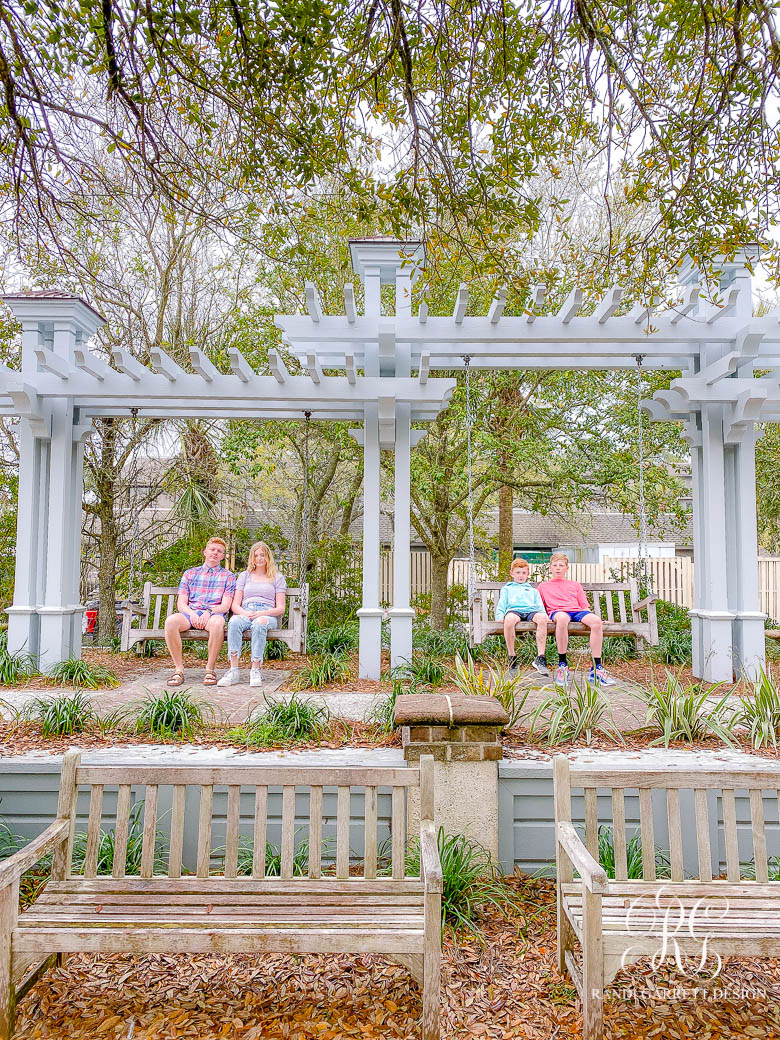 Shop at the Tanger Outlets – Normally I wouldn't recommend outlets, I find them over shopped and touristy. But these outlets were very nice! We found some amazing deals and spend the good part of the day at both Tangers. There are 2!
Shop the local shops – There are lots of darling local shops to visit. My favorites were The Greenery Inc, a cute nursery and antique shop and a fun sporting goods shop called Outside.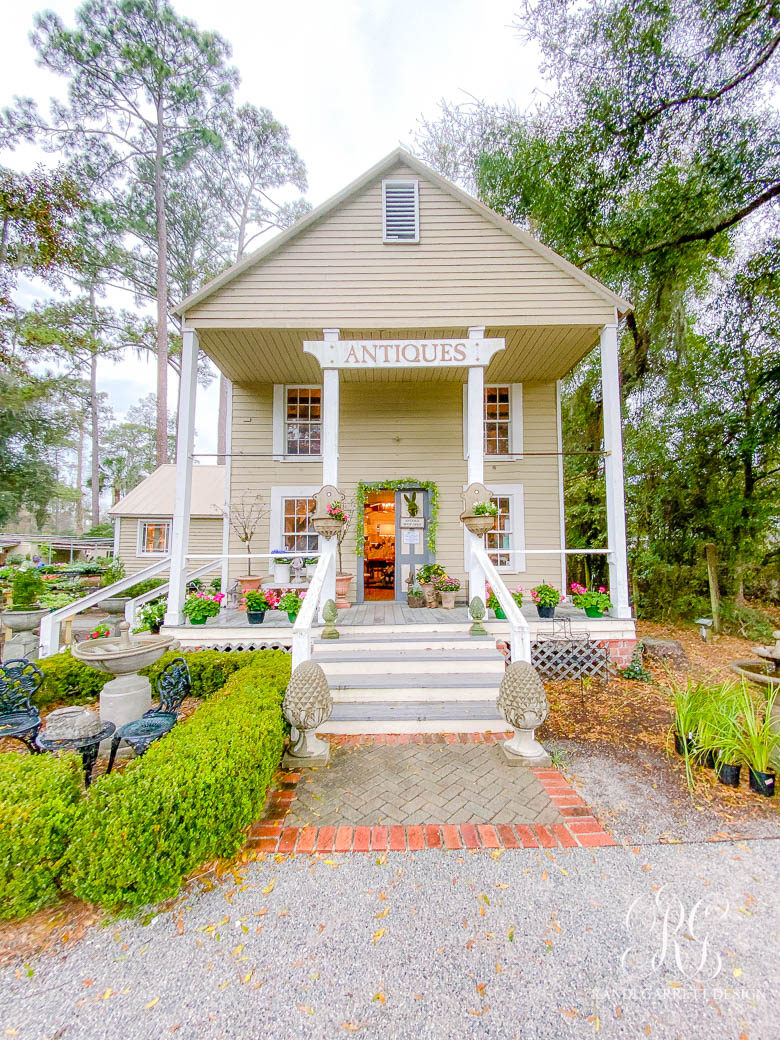 Golf – There are so many golf courses on the island. Matt and the boys had fun golfing several times.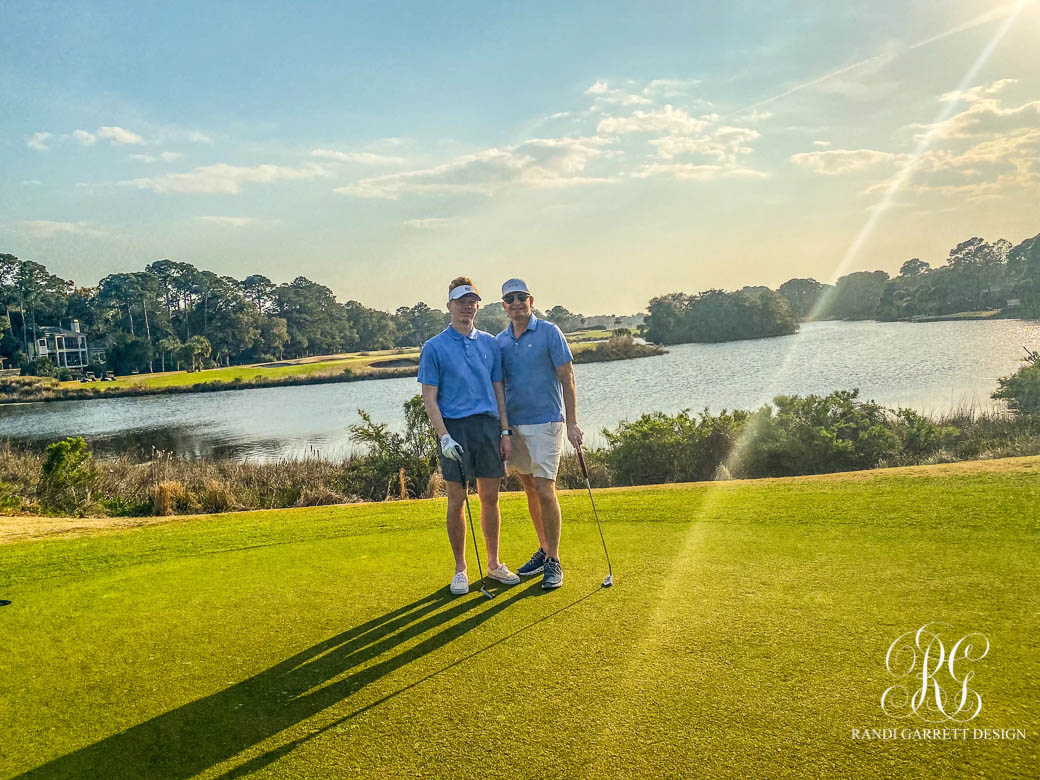 Miniature Golf – There are tons of miniature golf spots on the island. Our favorite was Pirate Island. We actually went several times in the sun and rain. Jack especially loved it!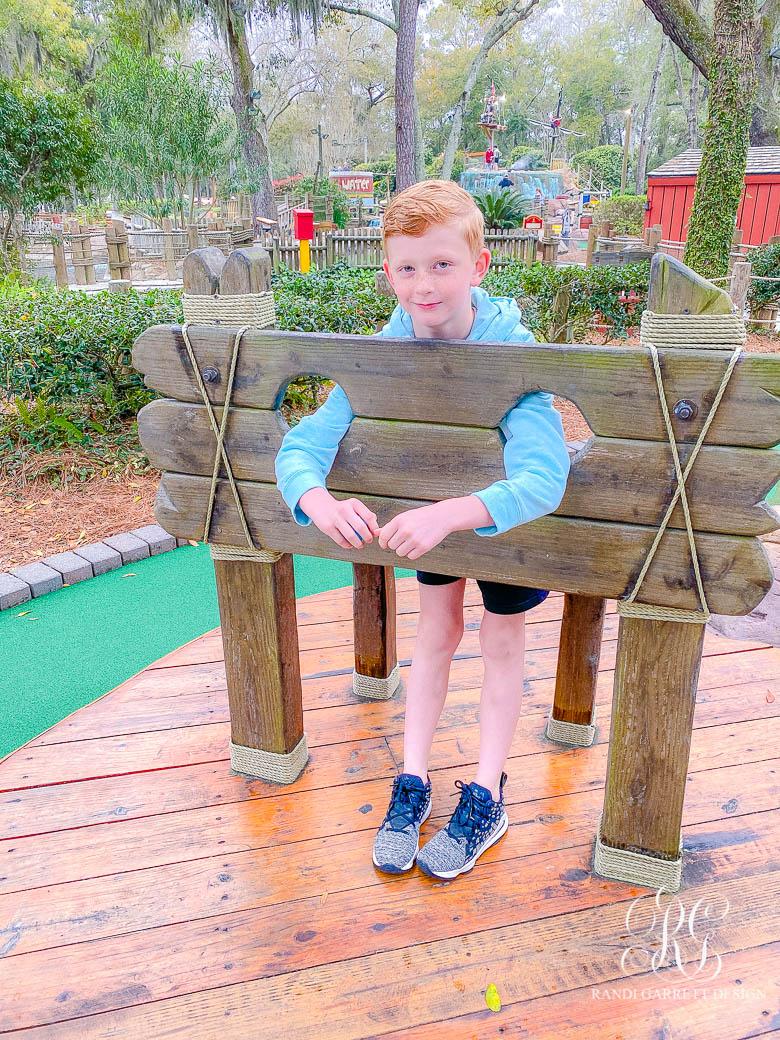 Tennis – Lots of tennis courts around the island, especially in Sea Pines.
Visit Bluffton – This is the charming neighboring town I referred to above. There are so many cute shops and businesses here. We ate at Cahill's for lunch and went to their gorgeous park to play after. I loved the store called Leah Bailey Interiors. It is the cutest shop! They have home decor, beautiful clothing and accessories. It's also an interior design firm. I wish I lived closer!!!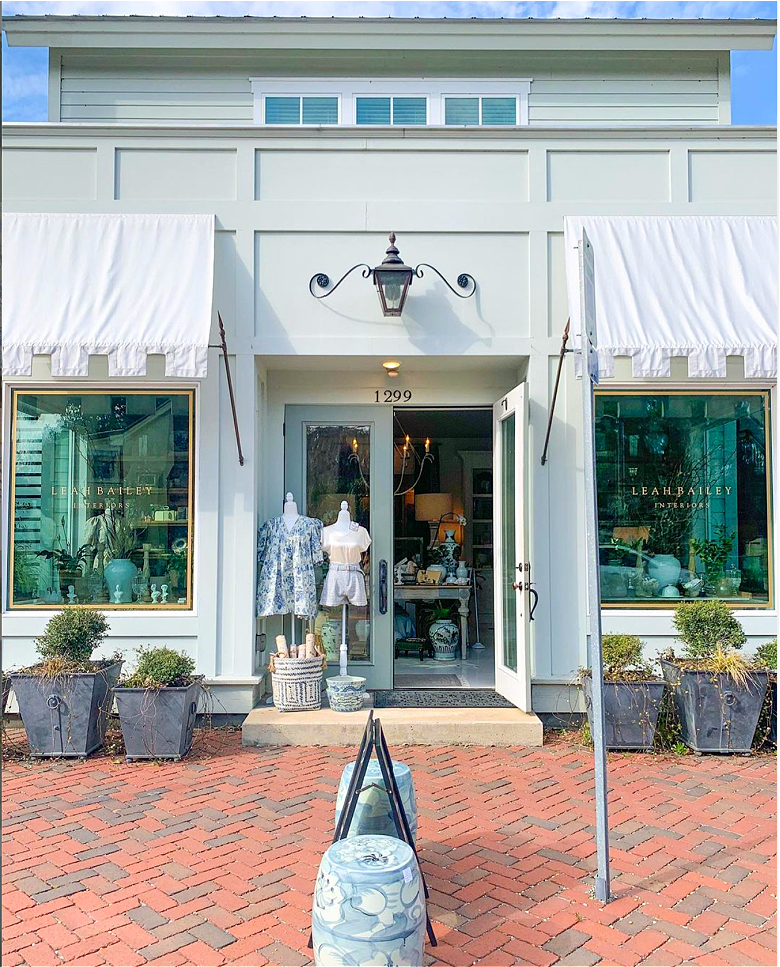 Drive around the island – we enjoyed driving around the island and just exploring the beautiful Southern Oaks and charming scenery.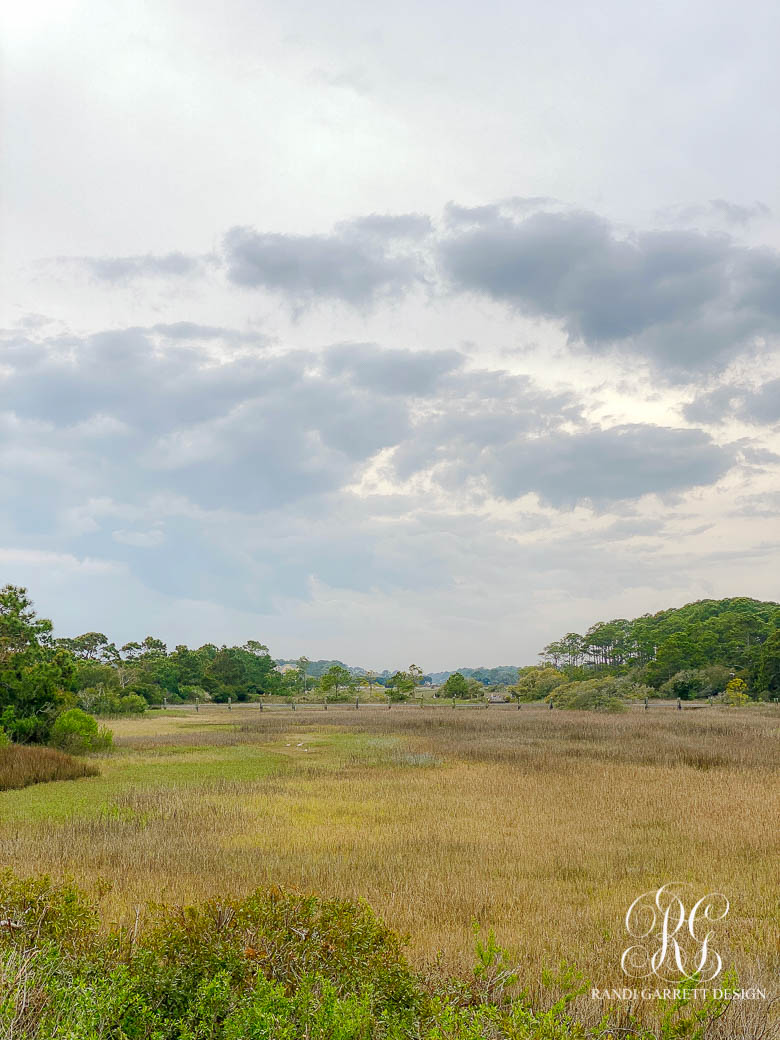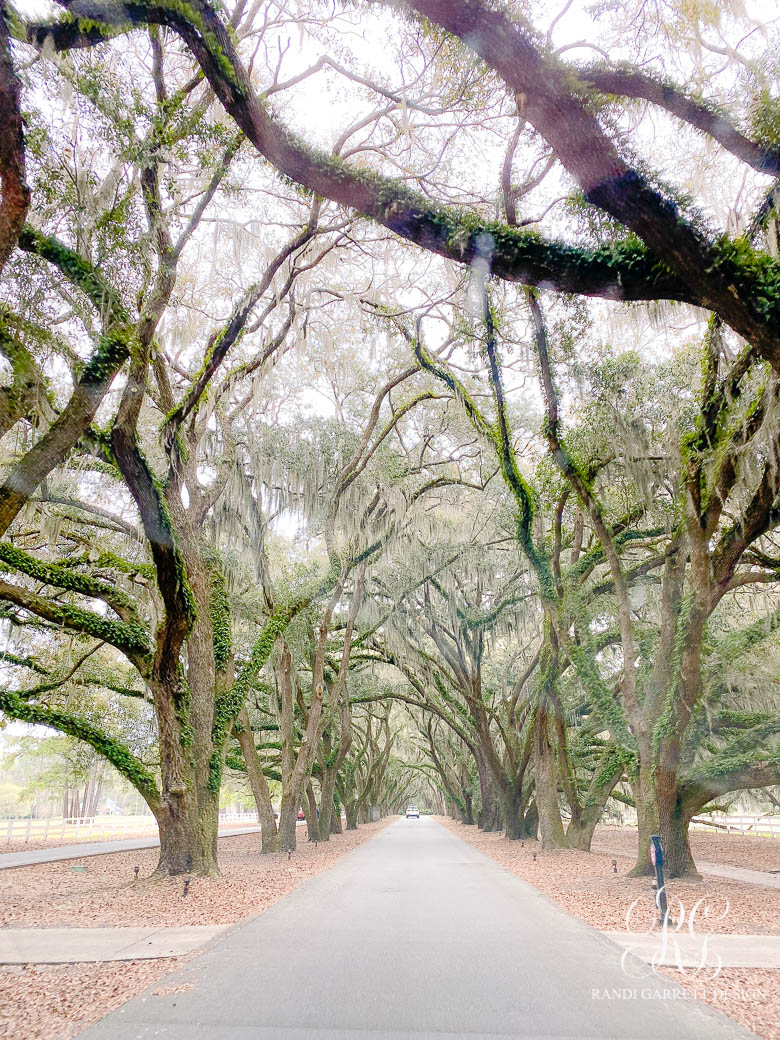 Take the Ferry to Daufuski Island – We ran out of time to do this, but I heard from so many people this was a fun day trip!
Day trip to Savannah, Georgia – We actually took a day trip and a night trip. We spent the day exploring Forsyth Park, eating at Wiley's BBQ and shopping. My kids love Vineyard Vines. They have a huge shop there! I fell in love with this french shop called The French Market. Just visit, you will love it! For our night trip, we took this ghost tour. It was so much fun and not too scary for the kids. They shared a bunch of history and cool stories. We all fell in love with beautiful Savannah.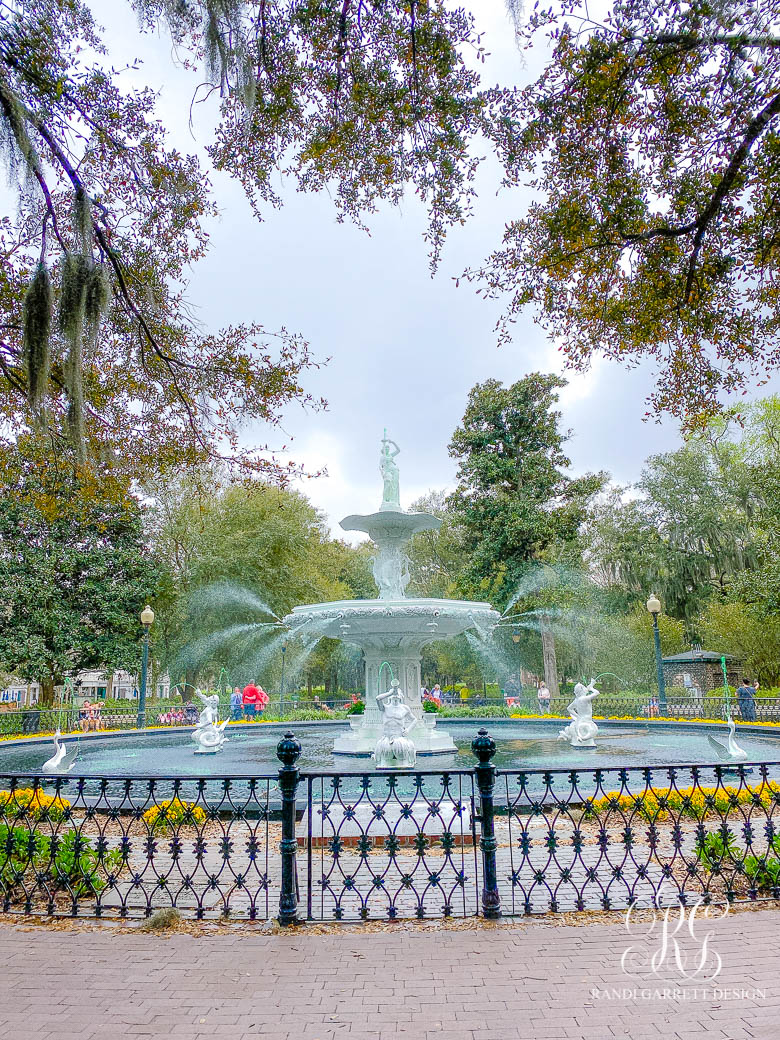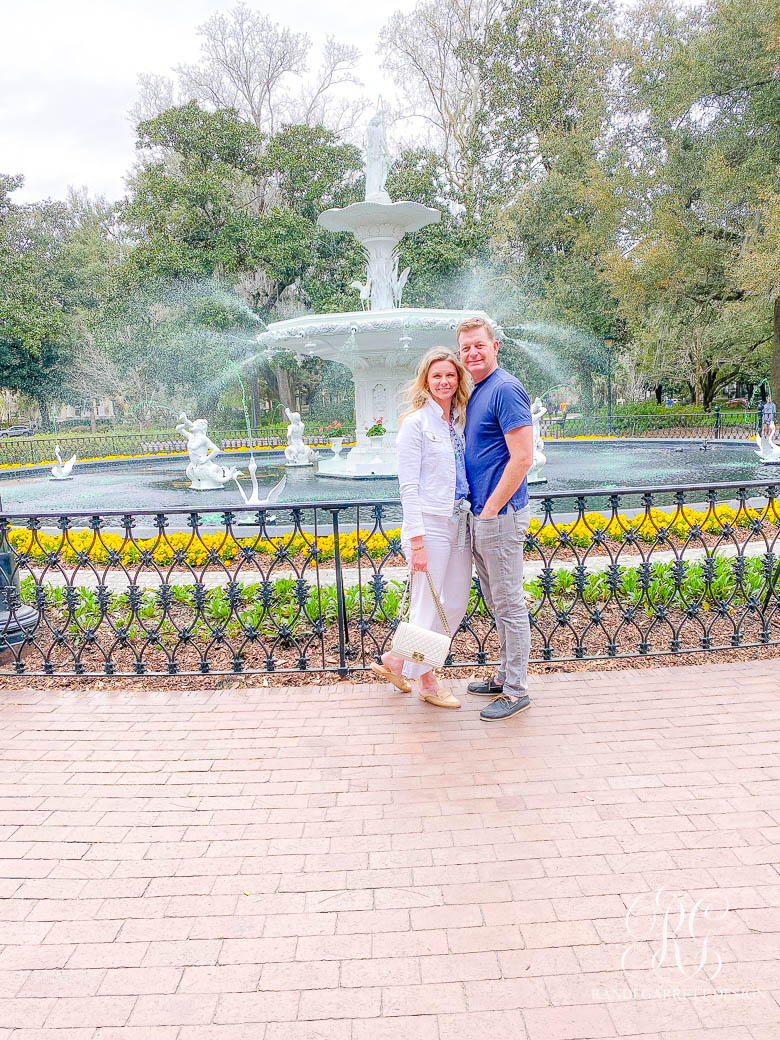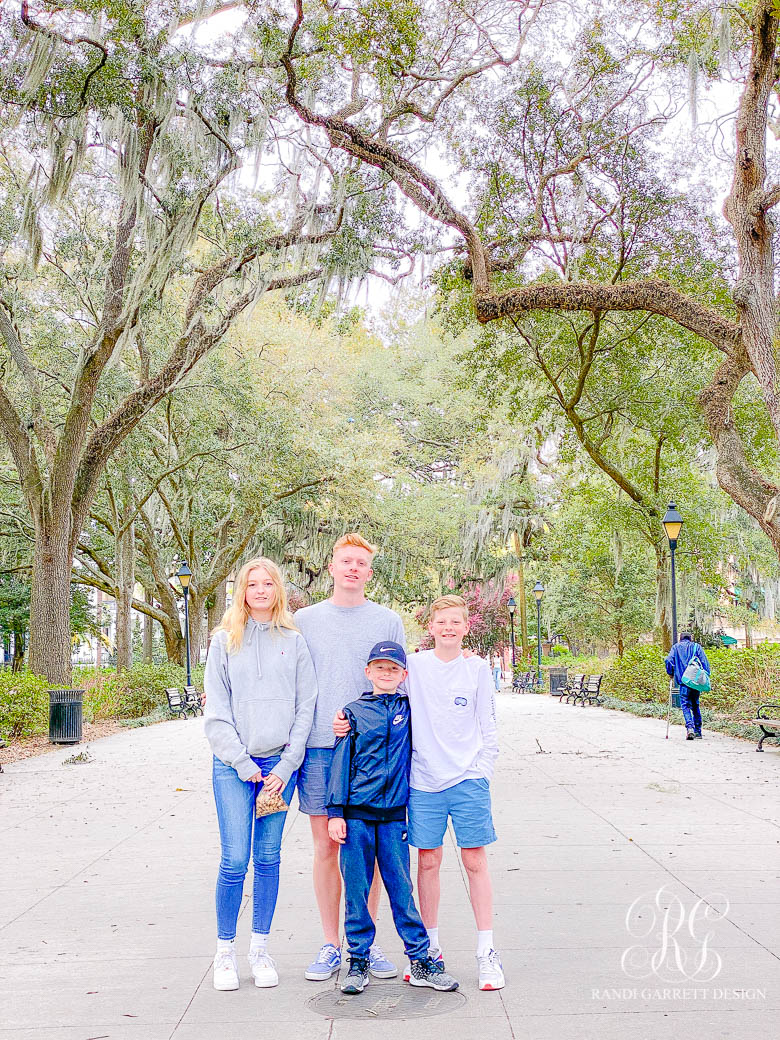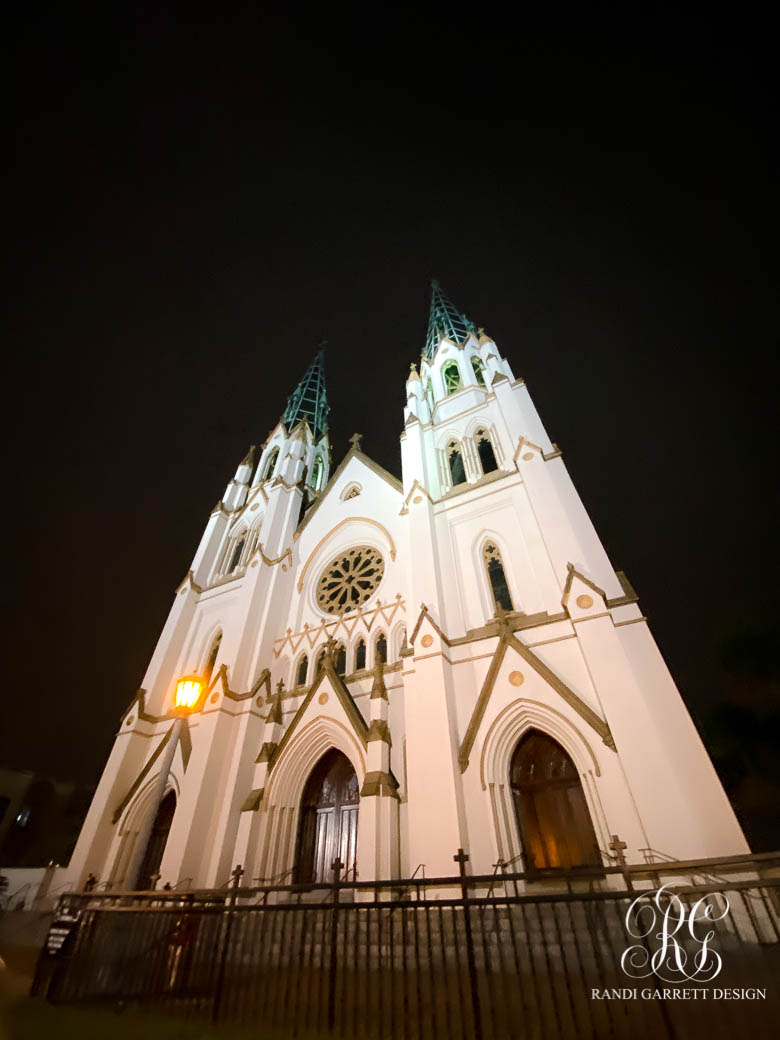 I'm sure there are tons more yummy places to eat and lots more to do, but this is what we did and loved! We hope to go back and discover more! If you have any other must have places to eat or things to do, please leave in the comments below.