Holiday entertaining and hosting is one of my favorite things about the holiday season! Gathering with family and friends to celebrate with good food and tradition are what make the holiday season so special. Holiday entertaining can be so simple when your cupboards are stocked with the perfect Holiday Hosting Essentials!
Today, I am sharing my favorite Holiday Hosting Essentials that are so versatile, they can be used for every holiday and for everyday use as well! All of these beautiful products can be found in one place, making it even easier to entertain this holiday season. You can find all of the essentials I love at The Home Depot! The Home Depot has a huge selection of home and hosting essentials that can be purchased online and shipped to your local store or home. Every order over $45 ships free! You are going to be blown away at the gorgeous finds The Home Depot has for your holiday hosting!
First, I'll show you my favorite hosting essentials, then I will share some simple holiday styling ideas for October, November and December so you can see how versatile these pieces are! Plus, I am sharing a few of my favorite holiday hosting recipes our family and friends LOVE!
This is done in partnership with The Home Depot and contains affiliate links for your convenience. Click here to read my disclosure policy.
Holiday Hosting Essentials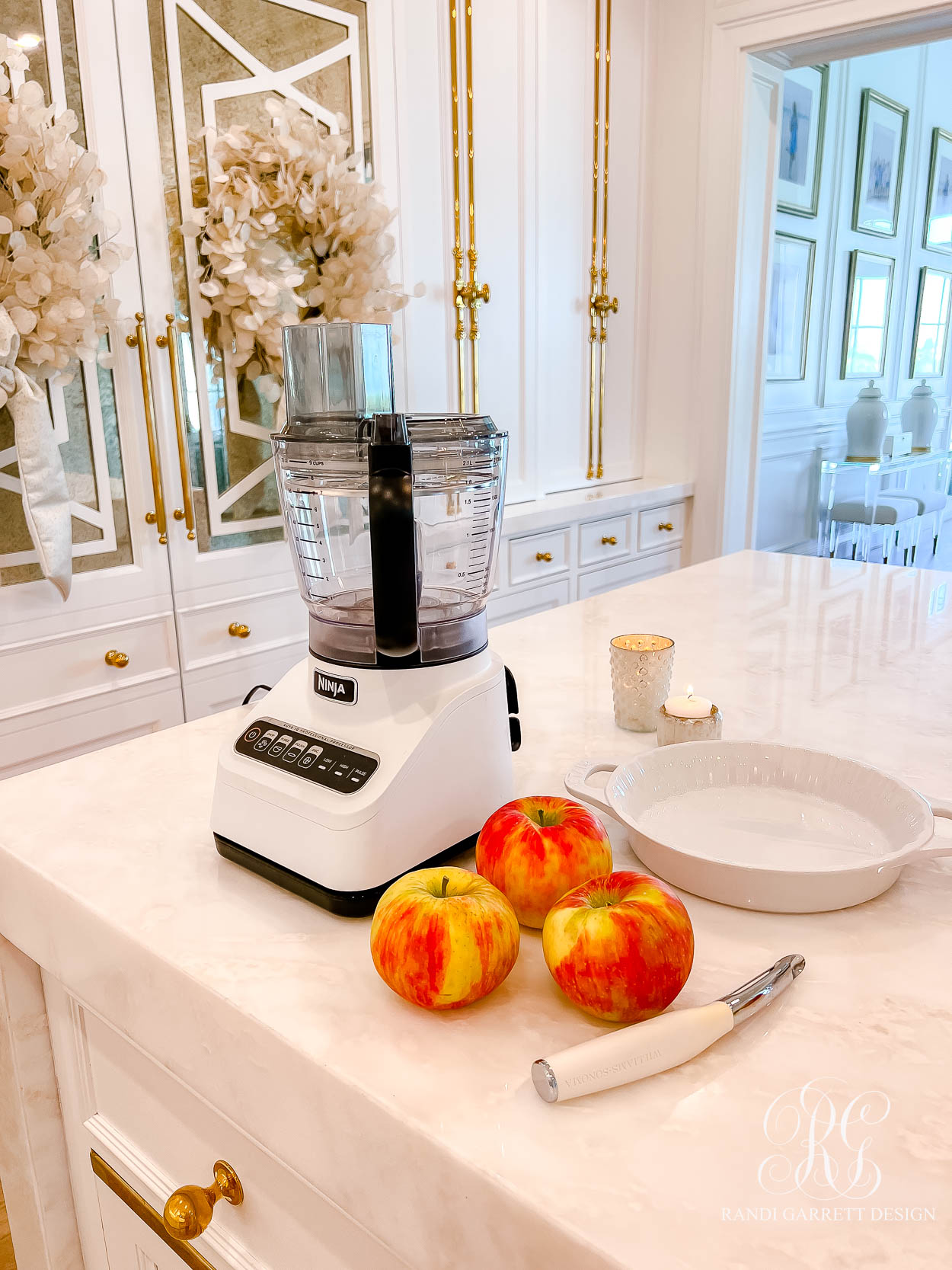 Here is a list of my favorite holiday hosting essentials all from The Home Depot…
Gold Table Runner – This runner is stunning and can be used down the center of your table or on an island / countertop.
Gold Scalloped Napkins – Napkins alway make your gathers feel more special. These are gorgeous, but are not absorbent. I like to use pretty napkins as more of a decoration for the gathering. I slip a high quality paper napkin inside of the decorative napkin for guest to use instead. I've used this trick for years!
Gold Rimmed Dishes – A good set of white dishes will be your best friend when hosting. You will get so much use out of them. They coordinate with everything!
Flatware – I love this flatware! The Home Depot has the silver version of mine. The details on the flatware allow you to dress them up or down. They feature a bee on the handle. LOVE!
Marble Cake Stand – Cake stands are a beautiful essential to serve or display your food. Use them to stack plates in a buffet line too. This one is stunning!
Dutch Oven – A dutch oven is such a versatile hosting piece. You can use it to prepare your food, but also to serve it! I love using mine for serving hot cider and cocoa. They are also wonderful for serving soups.
Mugs – These gold rimmed mugs will elevate any warm drink you serve this holiday season!
Bee Glasses – Dress these up or down! I love the bee detail and the sturdy weight of these!
Wine Glasses – A must for any fancy gathering! These are a great value and oh so pretty.
Bar Cart – I love using my bar cart as a drink station for my gatherings. You can store extra stemware on the shelves below. This one is gorgeous! I've also used it as a dessert cart. Such a versatile piece!
Drink Dispenser – This is my favorite way to serve water and drinks at a party. It instantly elevates your drink!
Ninja Food Processor – This kitchen gadget is my absolute favorite for party prep! It slices, dices and mixes with ease! Use it to help make your favorite pie, dip, desserts or side dishes! I love using it to make our family's favorite apple crisp (recipe below). It is a life saver during Thanksgiving when I am having to chop and dice so many ingredients!




Holiday Hosting Essentials October Styling Ideas
Here are some simple October styling ideas using my favorite hosting essentials. Sprinkle some gold spiders and mini white pumpkins around with some white or colorful fall leaves. Use the marble cake stand to serve a pretty dessert. I used my coconut cake. The dutch oven is perfect for serving your favorite chili on a cool October night. This is our family's favorite white chicken chili recipe. Crystal candlesticks help set the mood for any gathering.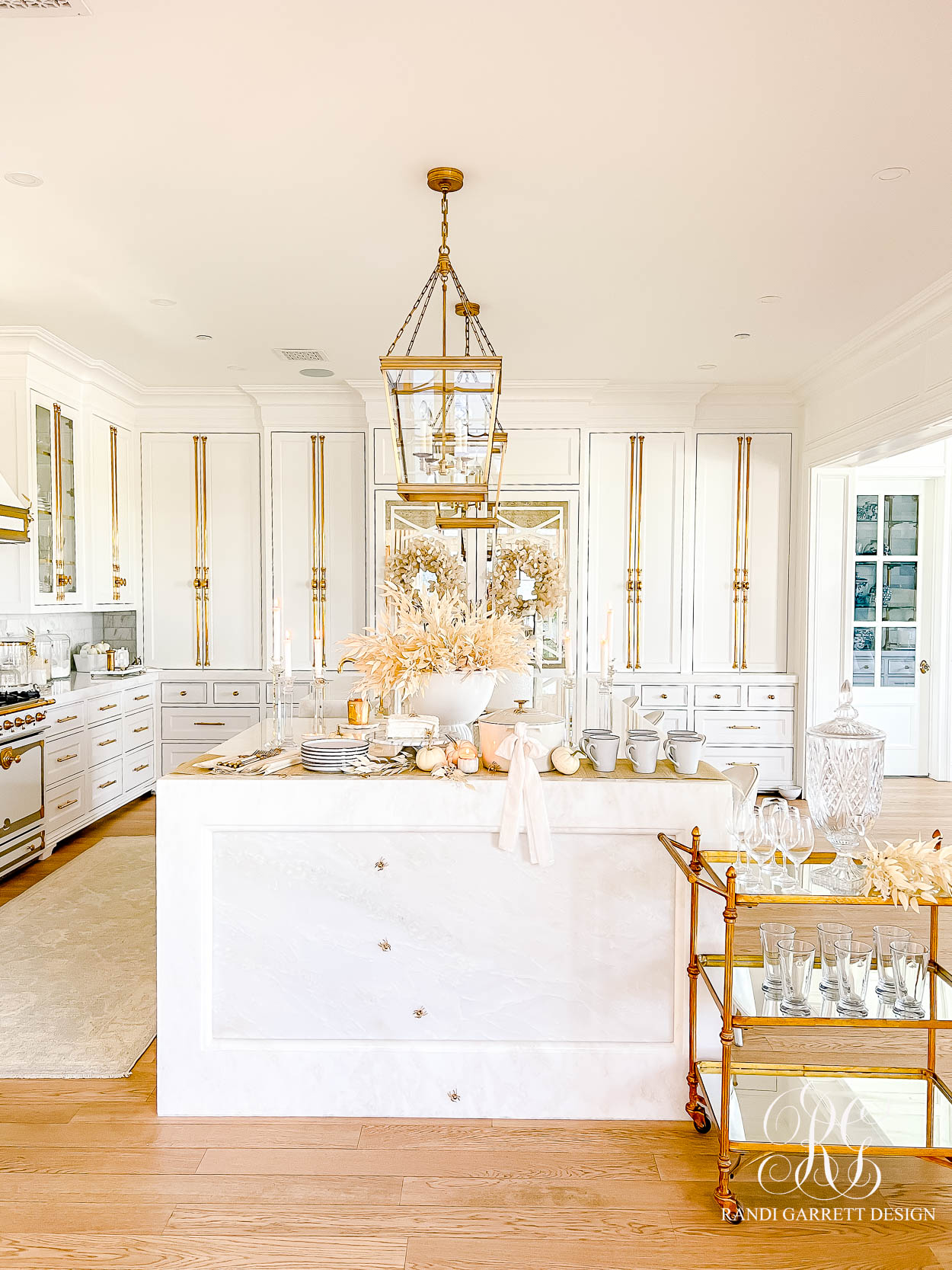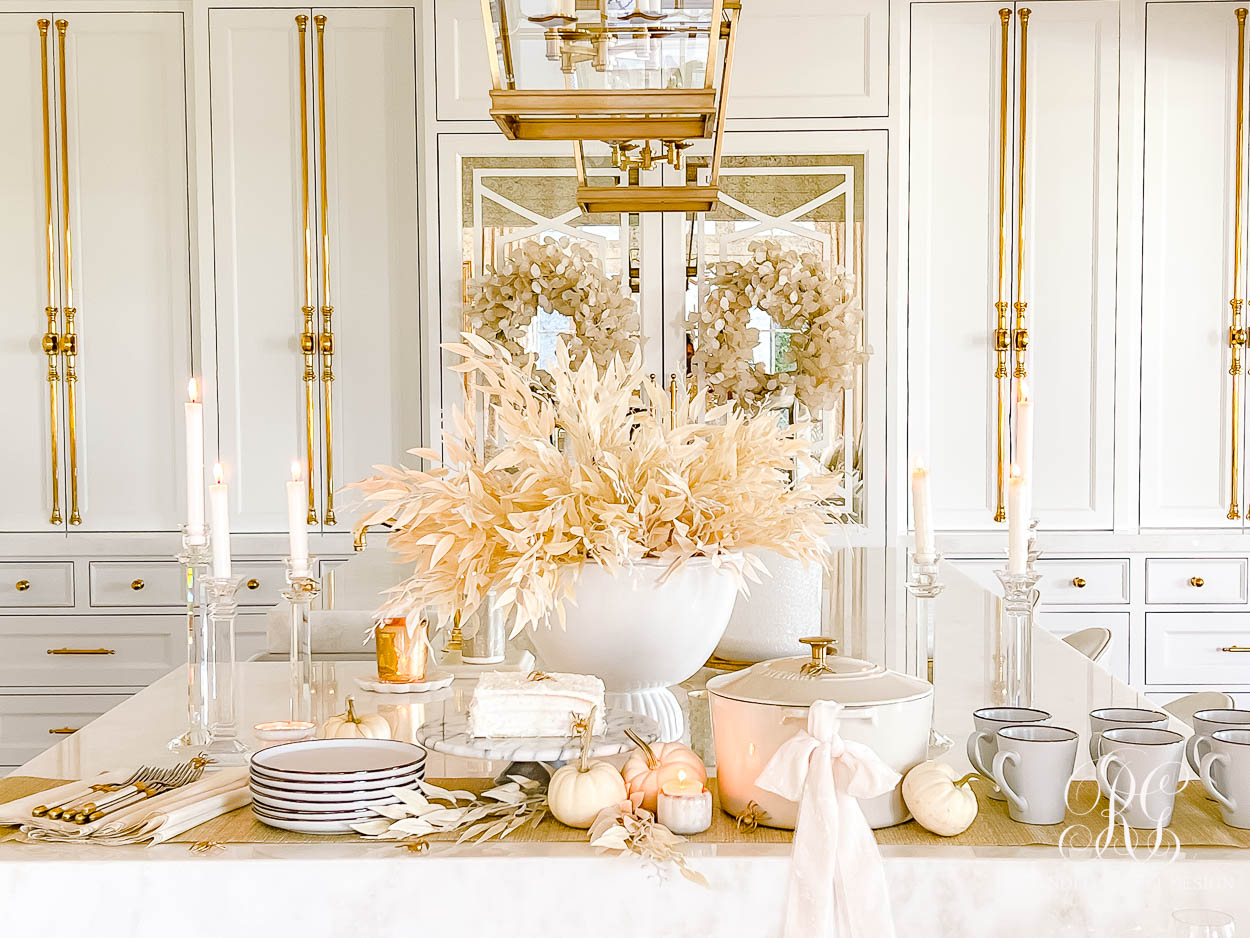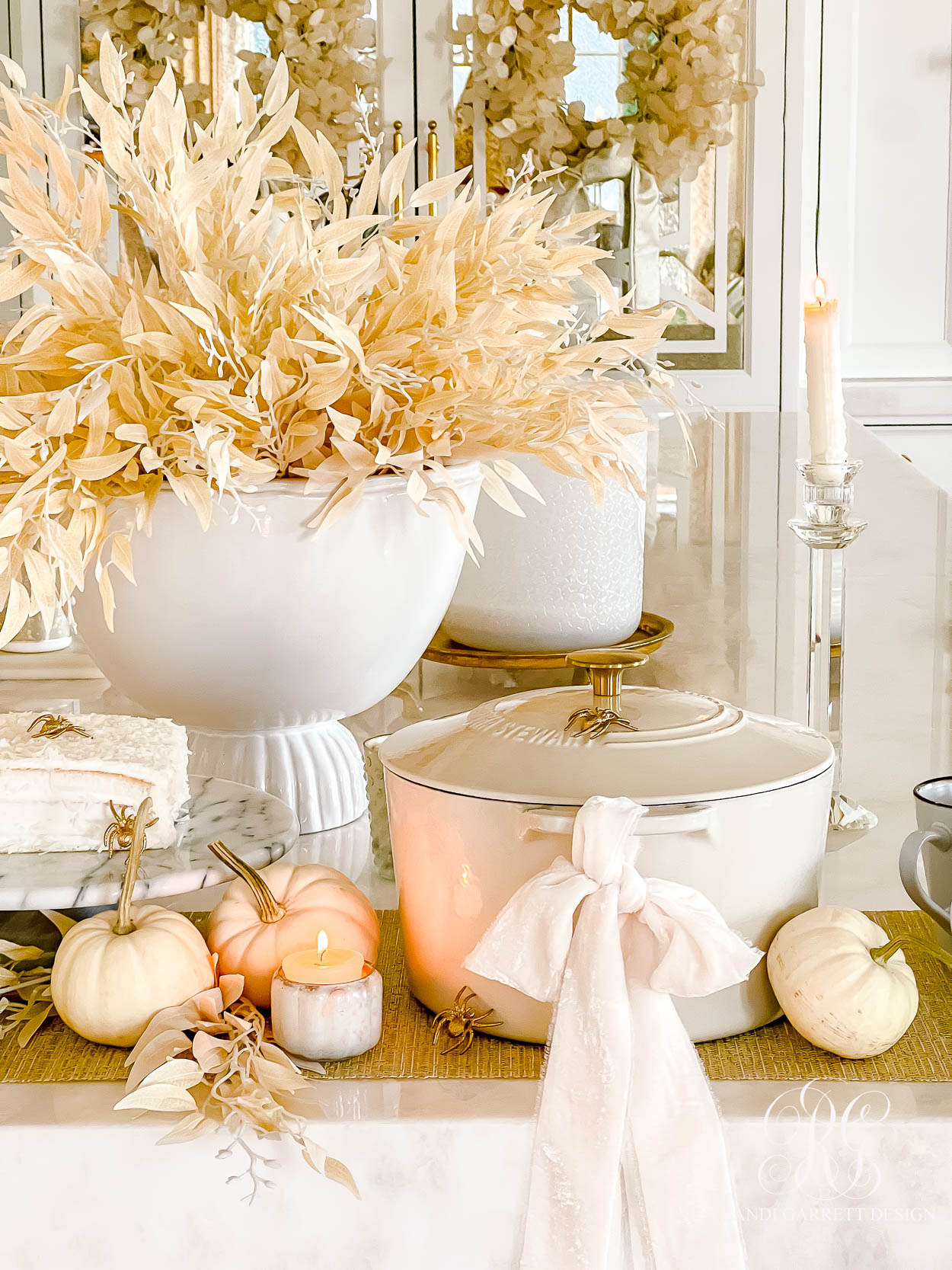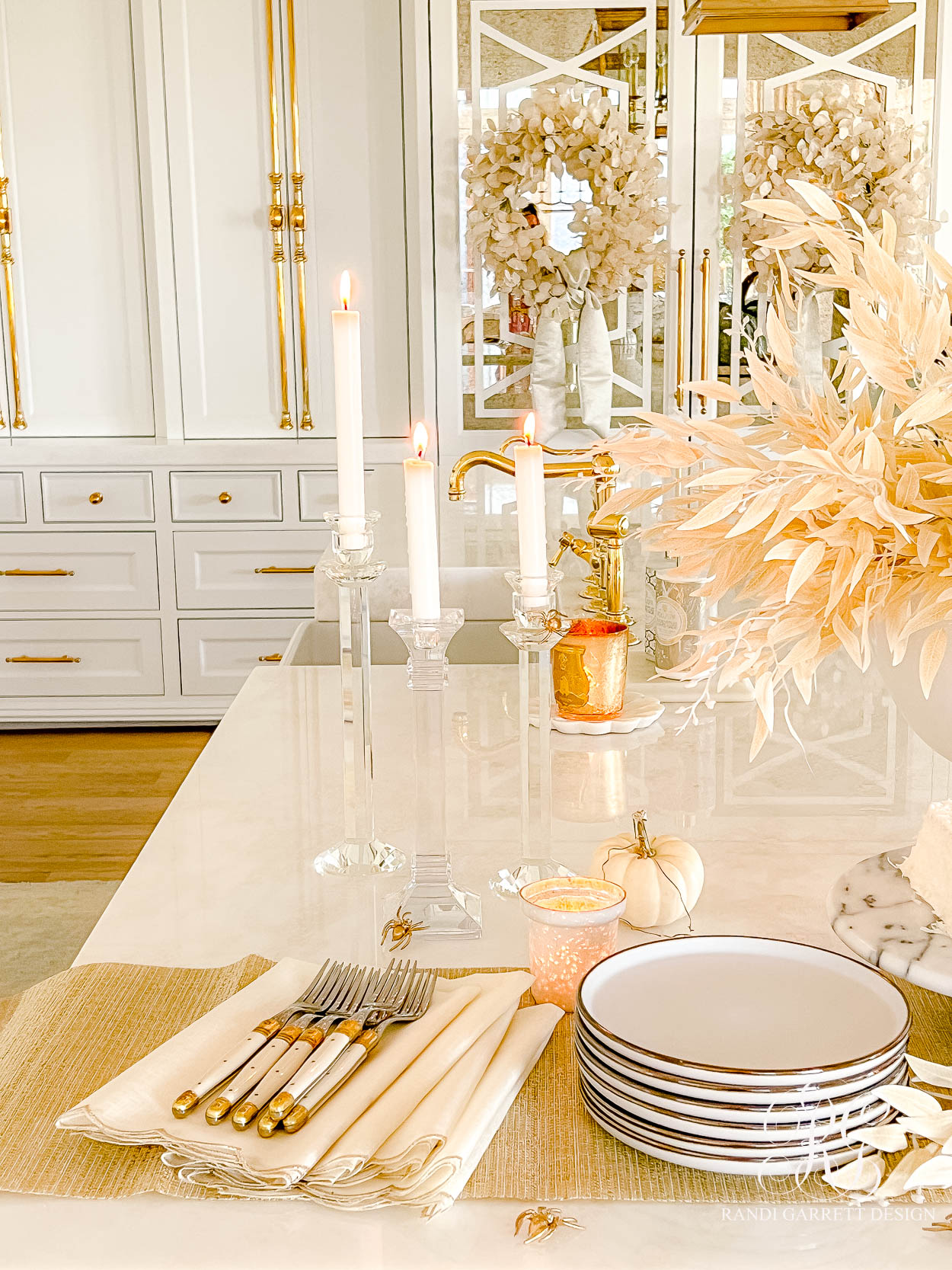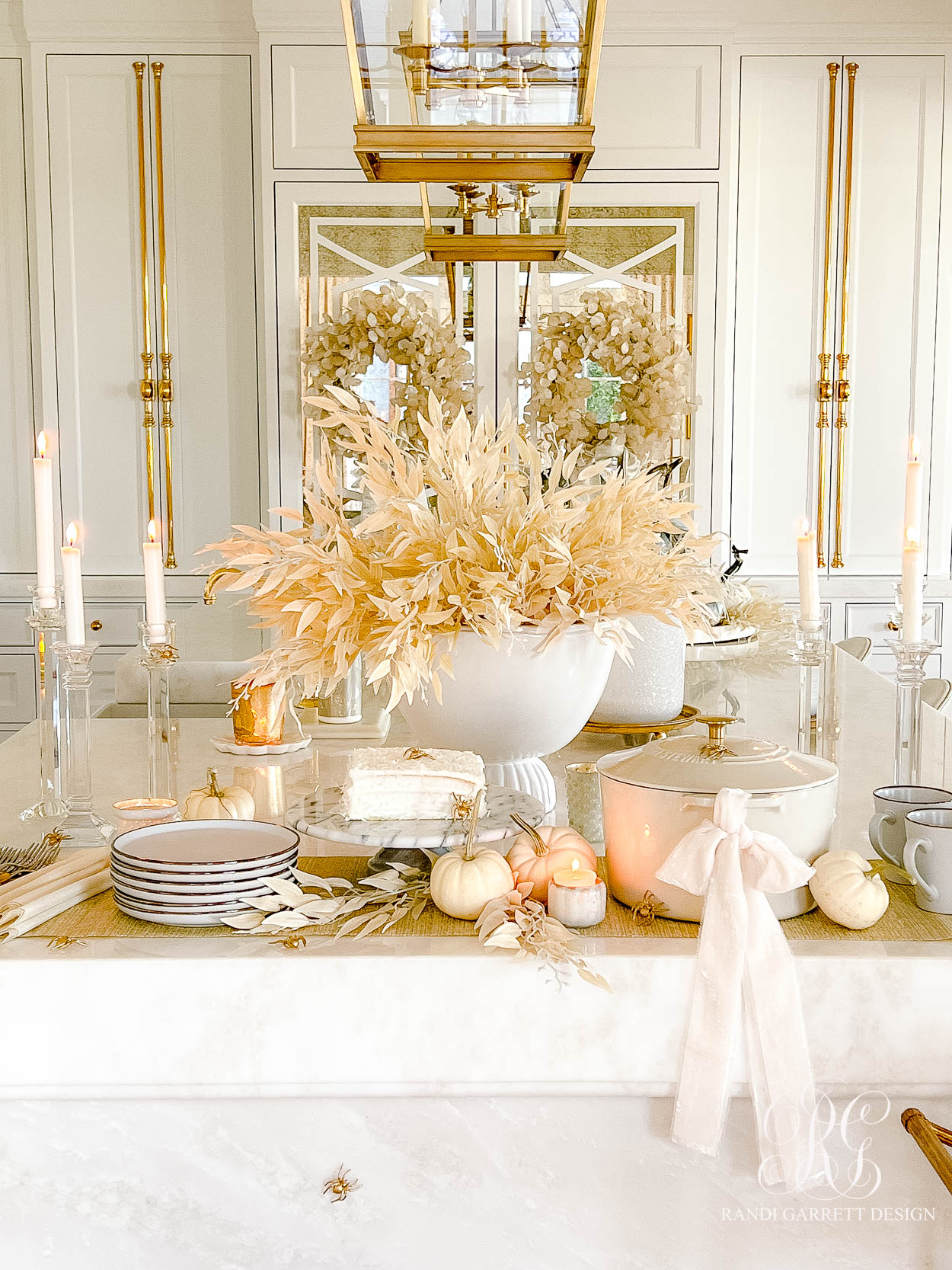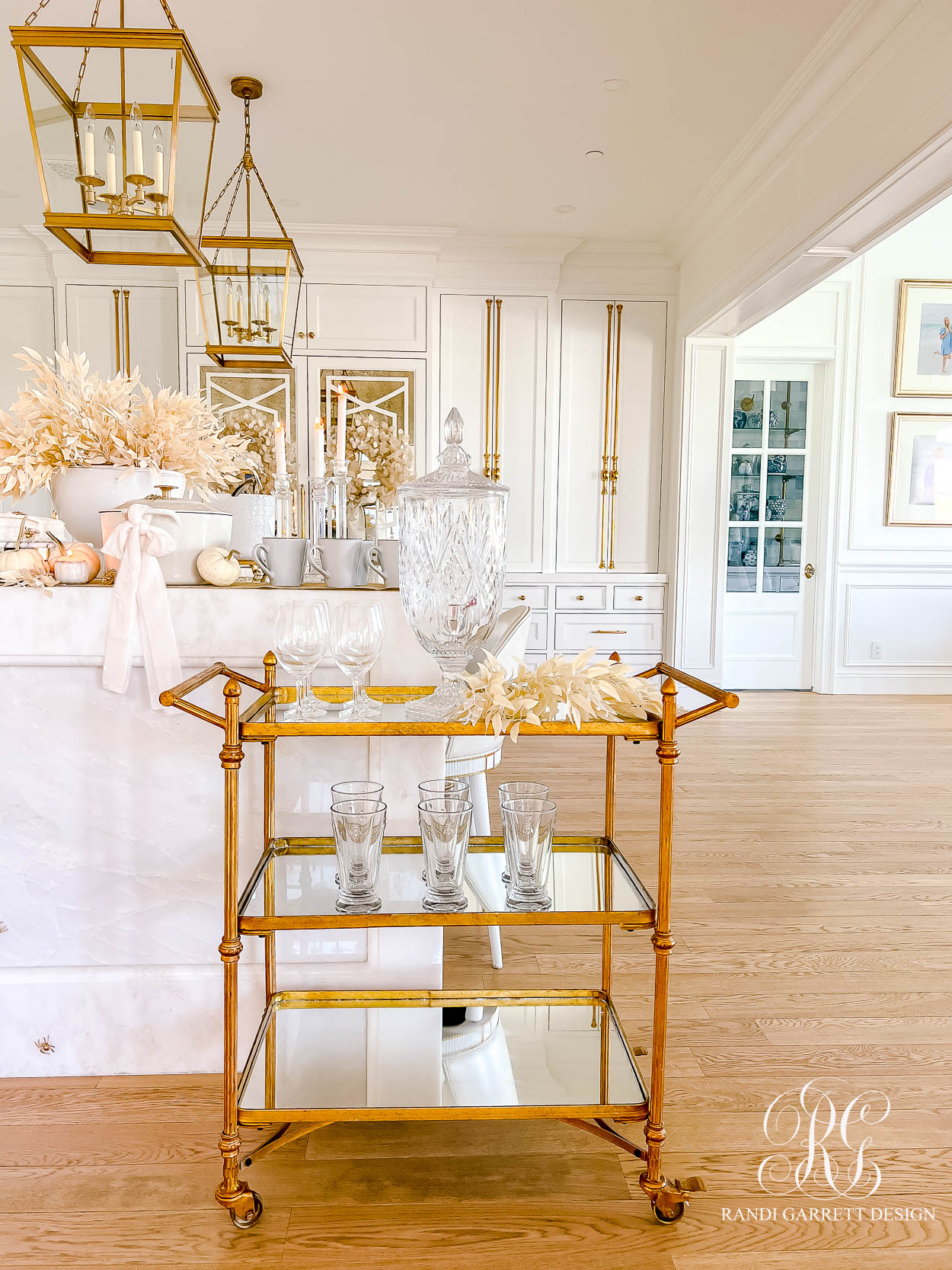 November Holiday Hosting Styling Ideas + Recipes
For November styling, try using fresh herbs mixed in with faux fall foliage. Serve our family's favorite apple crisp (recipe below)! I use the Ninja Food Processor to slice my apples evenly and quickly. It also mixes the crust to perfection! Use the dutch oven to serve hot cider or wassail. Use my fall flavored water recipe (recipe below) in the drink dispenser for a pretty and yummy drink!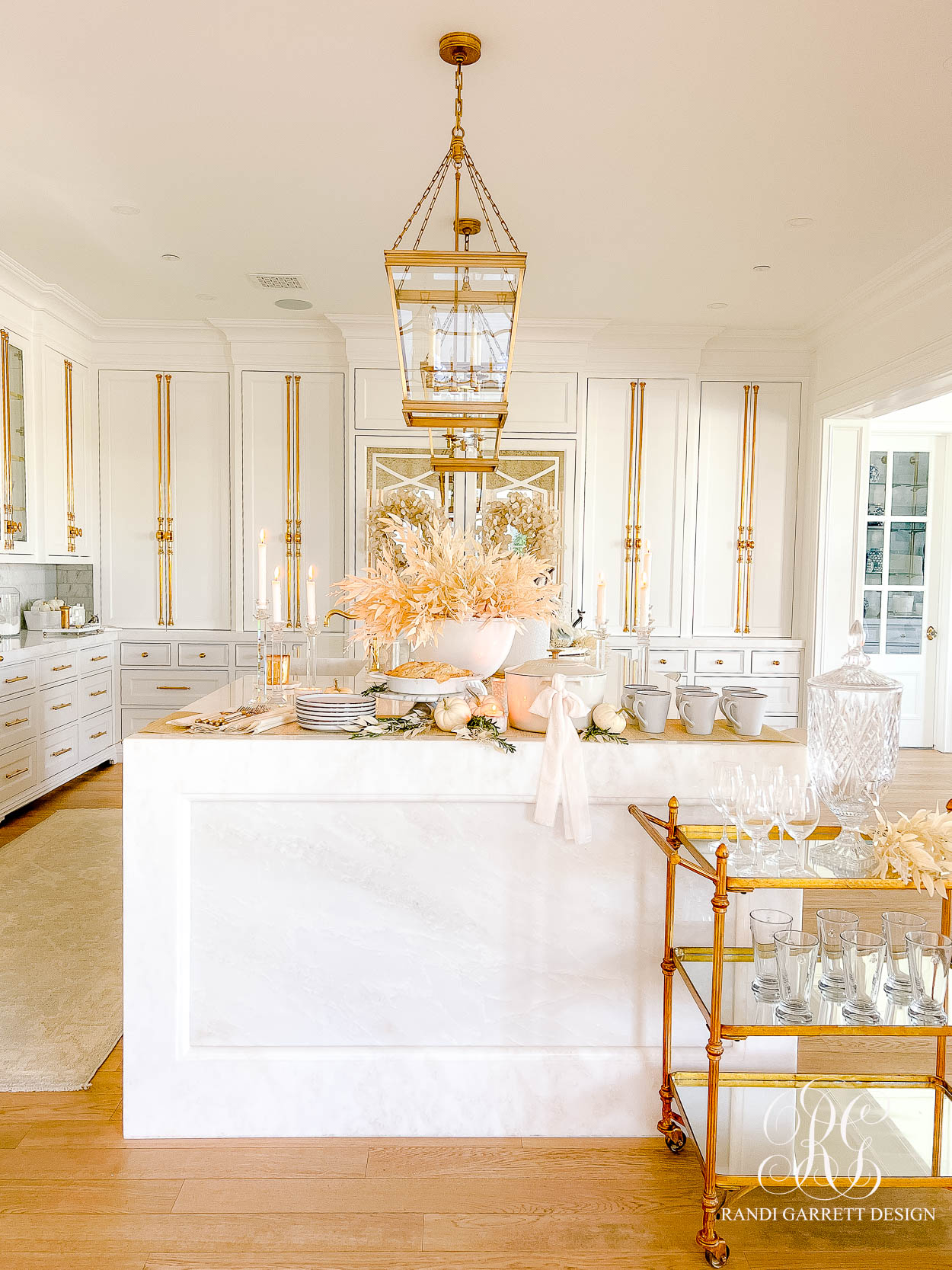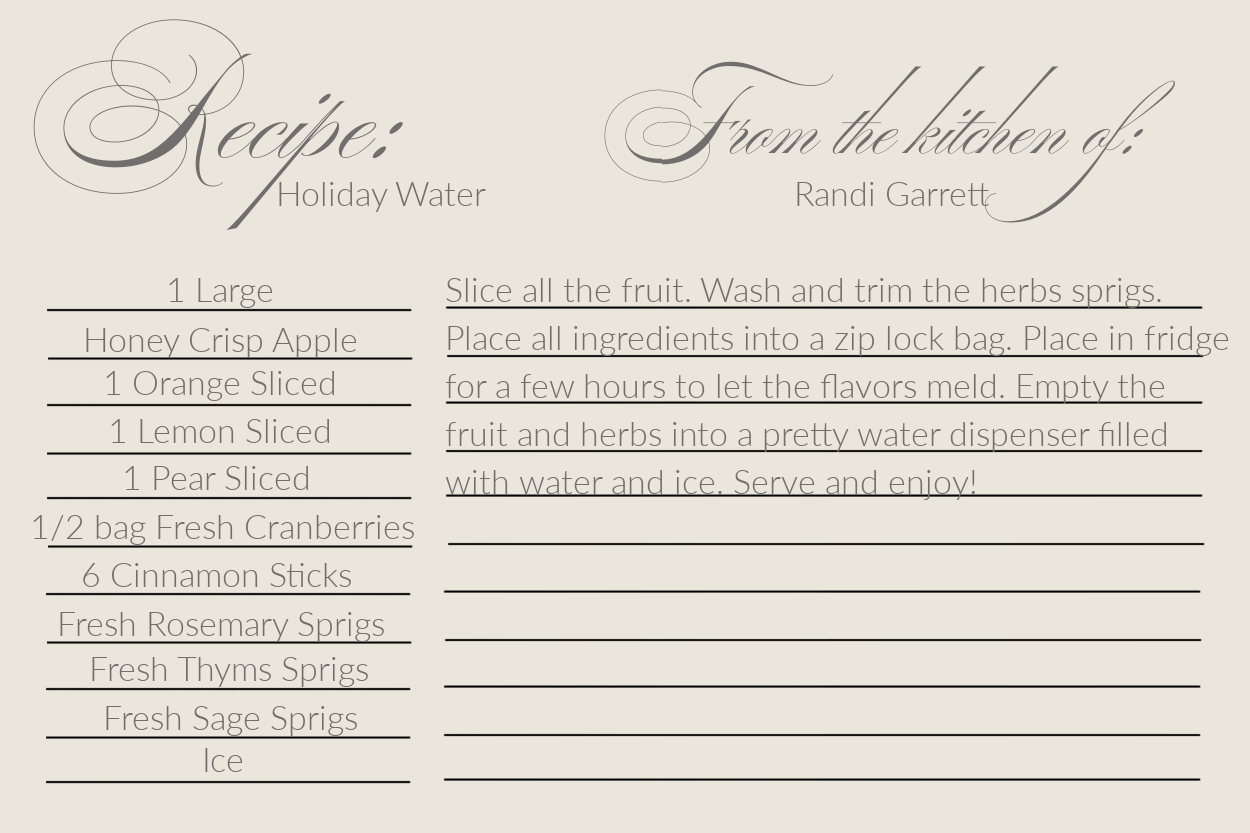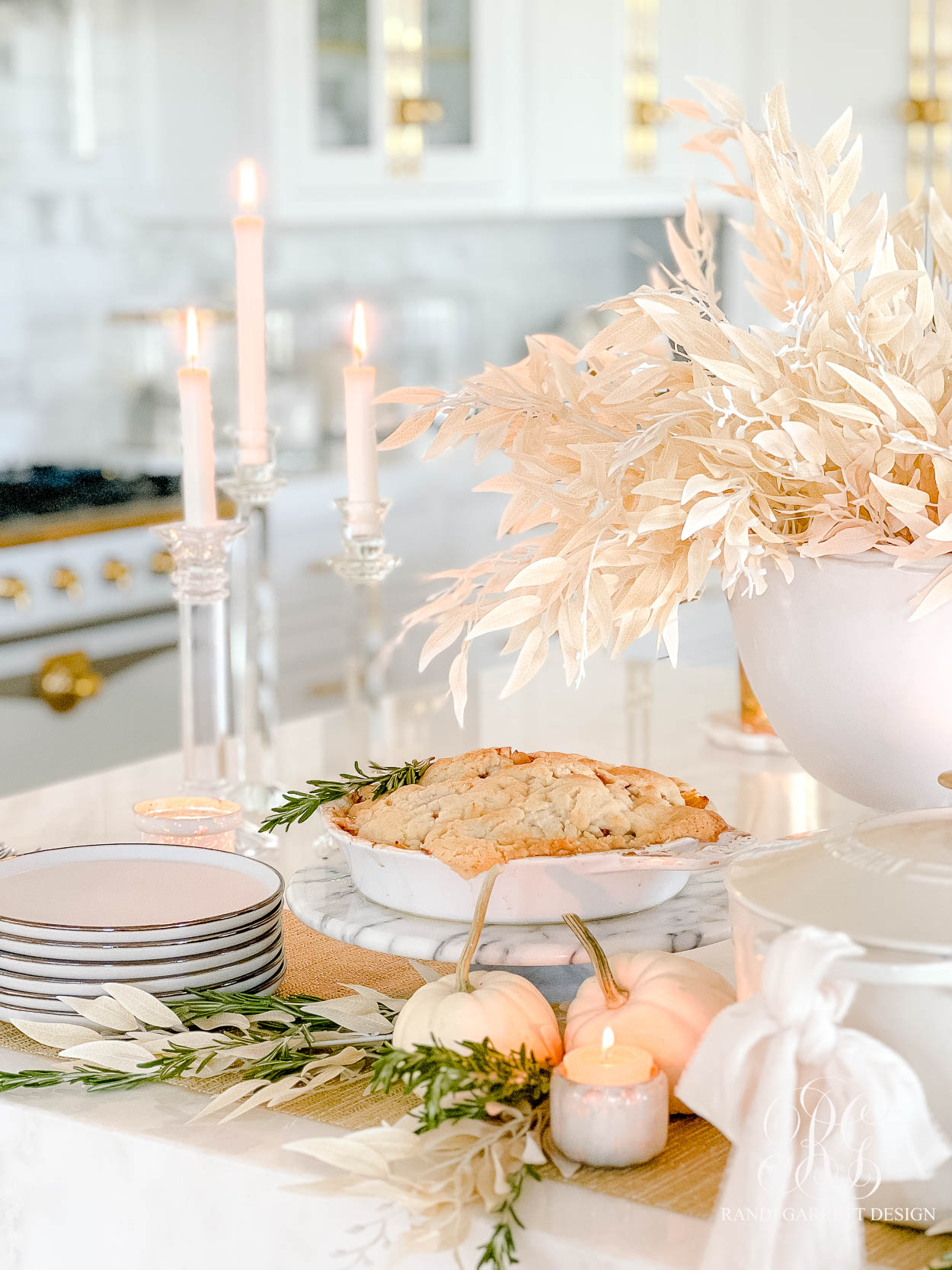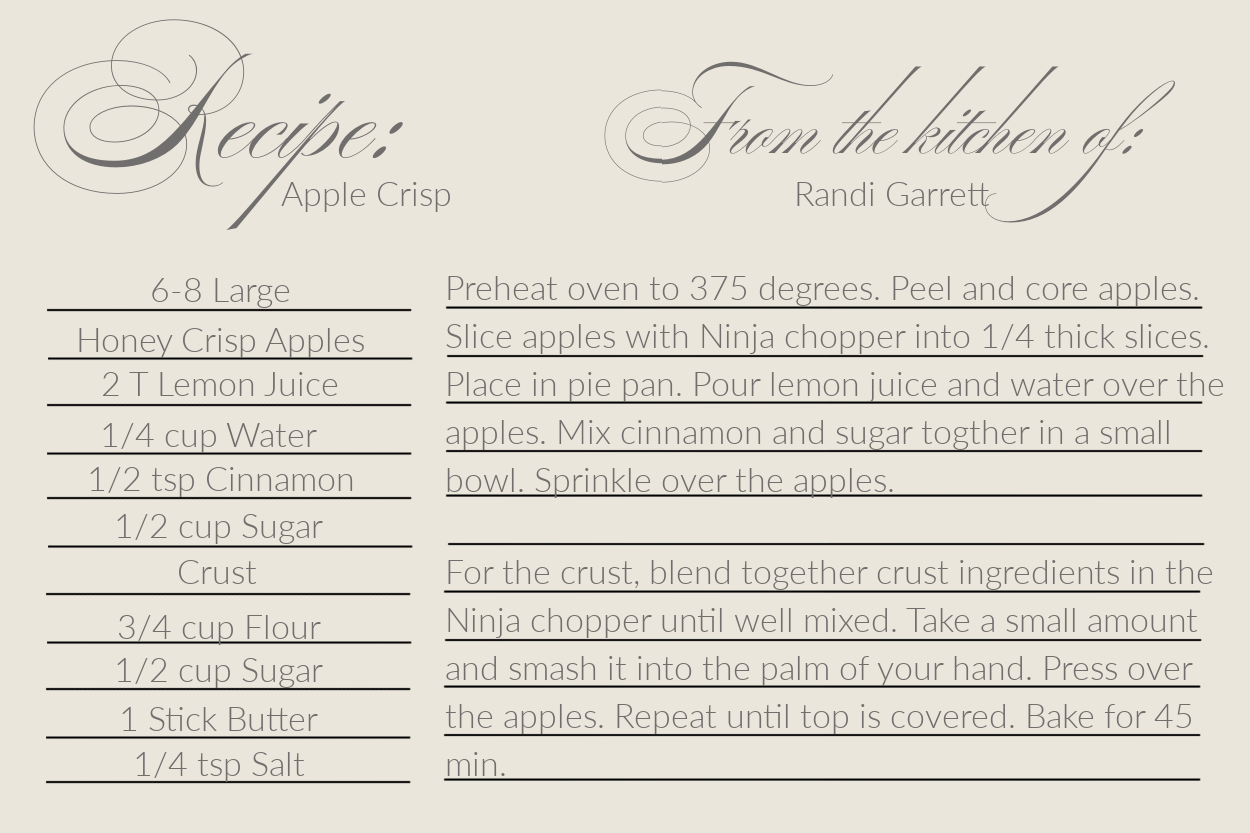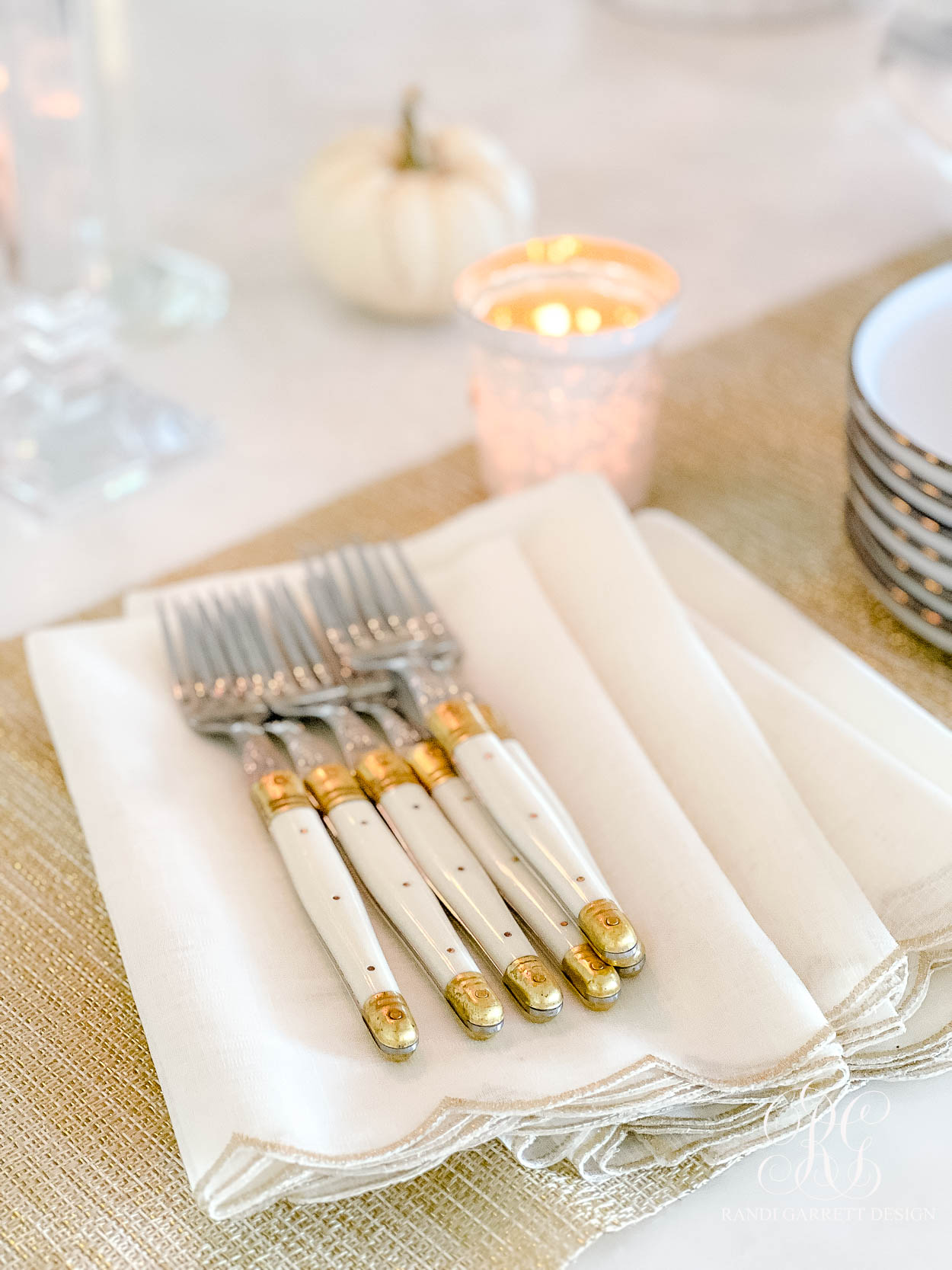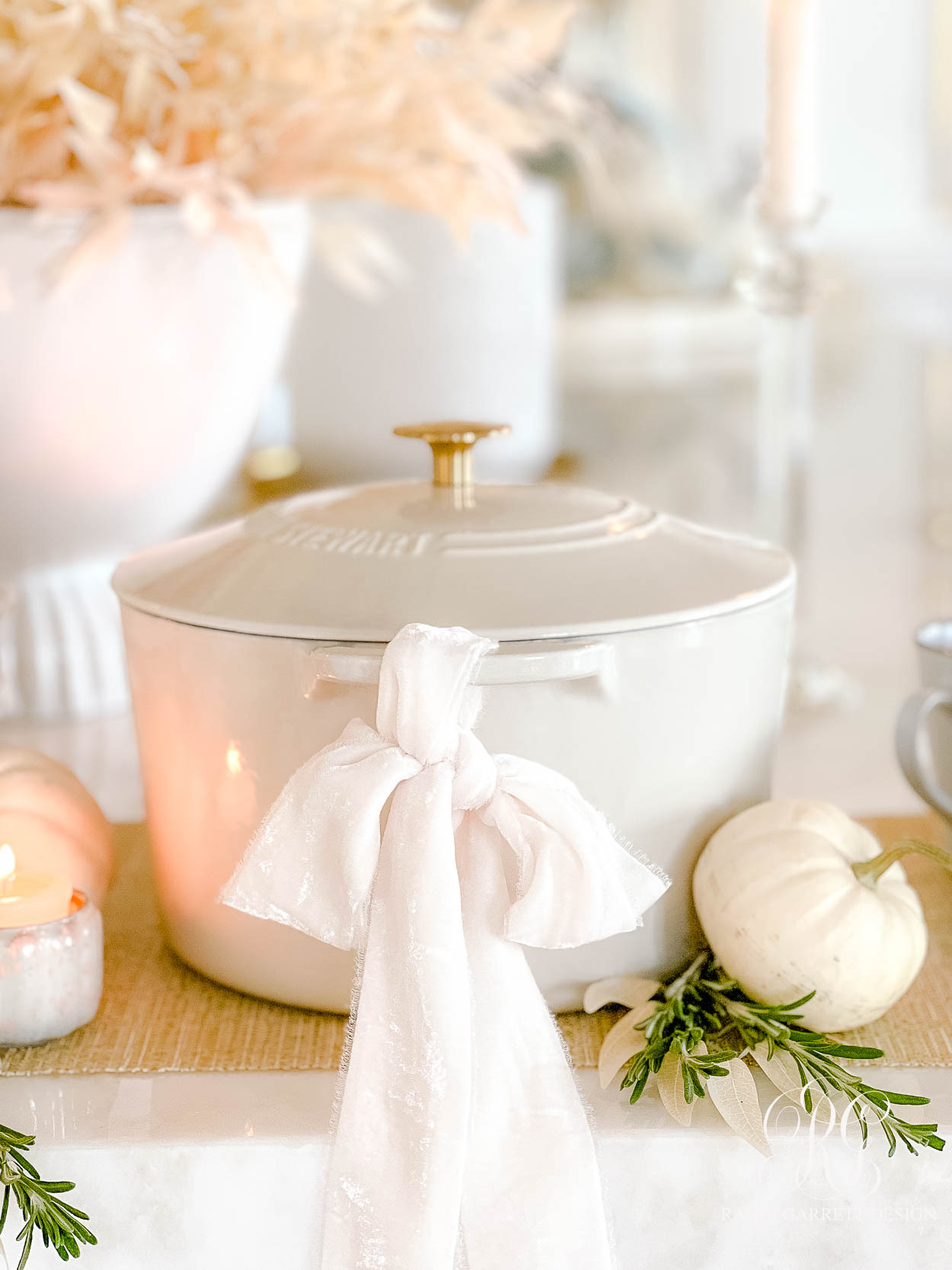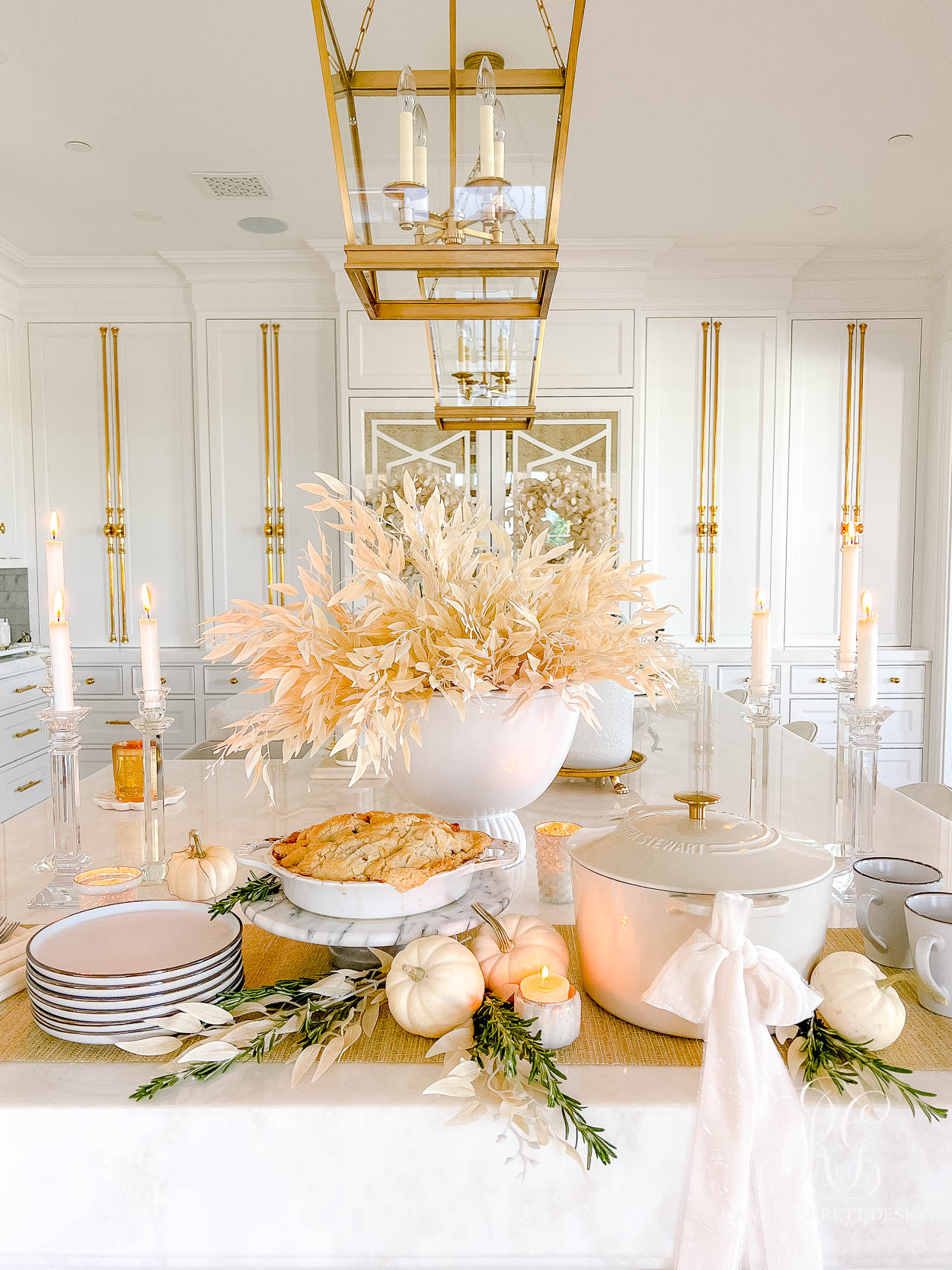 December Holiday Hosting Styling Ideas + Recipes
A little pine and some white berries are all you need to dress up these holiday hosting essentials for December. Use my favorite homemade hot cocoa recipe (recipe below) served in the dutch oven for a fun party drink. For my favorite December baking recipes, click here. All of these holiday essentials look so festive and fun for every holiday and elevate your entertaining with ease!