Recipes have a way of taking you back in time to a special memory or place. Food brings people together and where people gather, memories are made. Today, I want to share a special recipe our family serves every Halloween right before we head out to trick or treat. I've been making this White Chicken Chili recipe for our family for almost 20 years! Memories flood my mind and heart when the scent of this hearty chili fill our kitchen.
My mom always made chili on Halloween night. One year she baked it in a pumpkin! I remember how cool I thought she was. The raisins and rice in the chili weren't my favorite, but the memory of the time she took to make it special has stayed with me all these years. Gathering as a family to share a meal together was magical.
Now my children gather around our kitchen table, usually dressed in their Halloween costumes, and we fill our bellies with this comfort  chili, just like I did all those years ago. On Halloween night, they are usually too excited about the candy, they don't eat as much as normal. The beauty of this recipe is the left overs can be frozen and used for another dinner. You can also make this ahead of time in a crockpot.
I partnered with Wal Mart to gather the freshest ingredients to share this beloved recipe with you. Make it for your family and create some cherished memories through the magic of gathering and sharing food. Wal Mart has everything you need to create fresh, organic, delicious meals for your family this holiday season. You can even shop online and pick it up at the store or have it delivered to save you precious time. Or if you are like me, visit the store to hand select the finest ingredients as part of the cooking experience. I can always count on them to have exactly what I need to make my recipes!
This post contains affiliate links. Read my disclosure policy here.
White Chicken Chili Recipe

Ingredients
***Soup Ingredients
3 15 oz Cans Northern White Beans (drained and rinsed)
8 oz Cooked and Chopped Chicken (or 1 rotisserie chicken)
1 Yellow Onion (chopped)
2 Garlic Cloves (minced)
1-2 Sweet Peppers (seeded and chopped)
1 Can Diced Green Chilies (don't drain)
1/2 tsp Salt
1/2 tsp Oregano (fresh or dried)
2 tsp Cumin
5 cups Chicken Broth
1 can Sweet Corn (not drained - optional)
1 cup Shredded Mexican Blend Cheese
1 cup Sour Cream (plus 1/2 for topping)
***Toppings
Cilantro (chopped)
Avocado (diced)
Shredded Cheese
Sour Cream
Tortilla Chips
Instructions
Cook diced onion and diced peppers in a frying pan with 1 T olive oil until tender. Add all ingredients to a large stock pot except sour cream and cheese. Cook on medium heat until boiling. Add sour cream and cheese. Stir and cook until bubbly.
Serve with toppings and tortilla chips.
Can also be made in the crockpot. Put all ingredients in the crockpot except sour cream and cheese. Cook on high for 4-5 hours. Add the sour cream and cheese just before stirring.
You can also freeze this recipe. Then just reheat and serve.




Below you will find the pieces I used to create this dish in our kitchen. A good dutch oven is my go to pot to make this yummy chili. Dutch ovens cook quicker can also be thrown in the oven. A large cutting board is nice to keep veggies and meat separate and give yourself extra work space.
To serve the chili, you can serve it right out of the dutch oven, or use this festive pumpkin serving dish. We served ours in these soup bowls, but pumpkin bowls would be so fun too -especially for Halloween.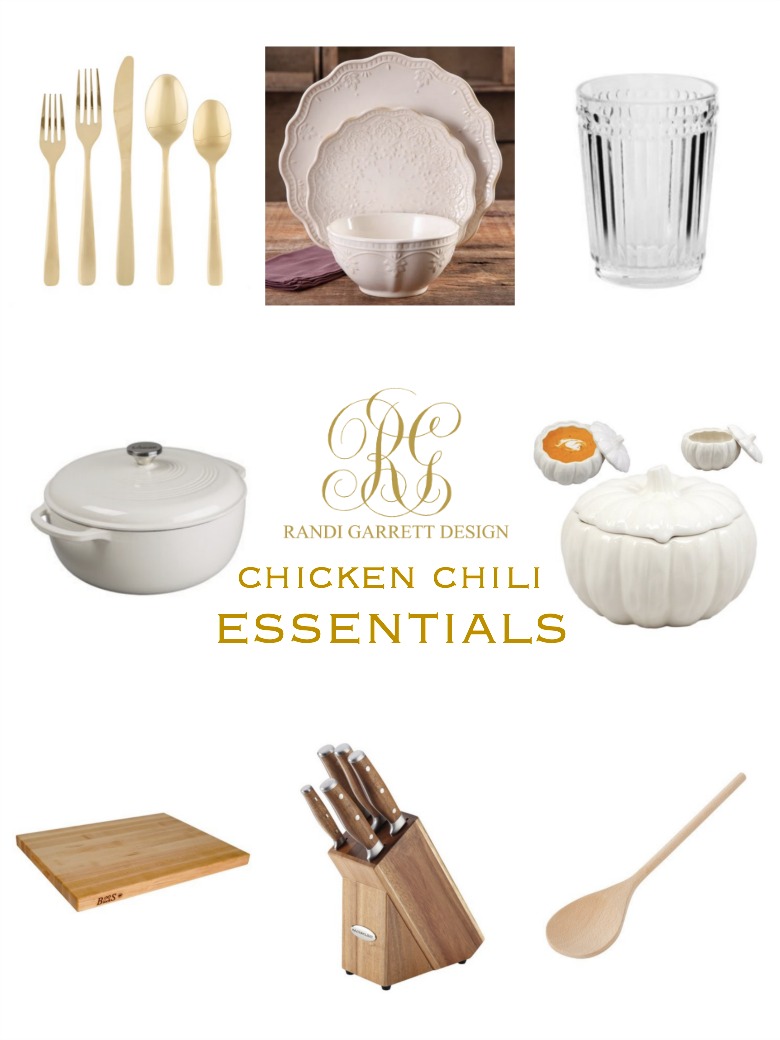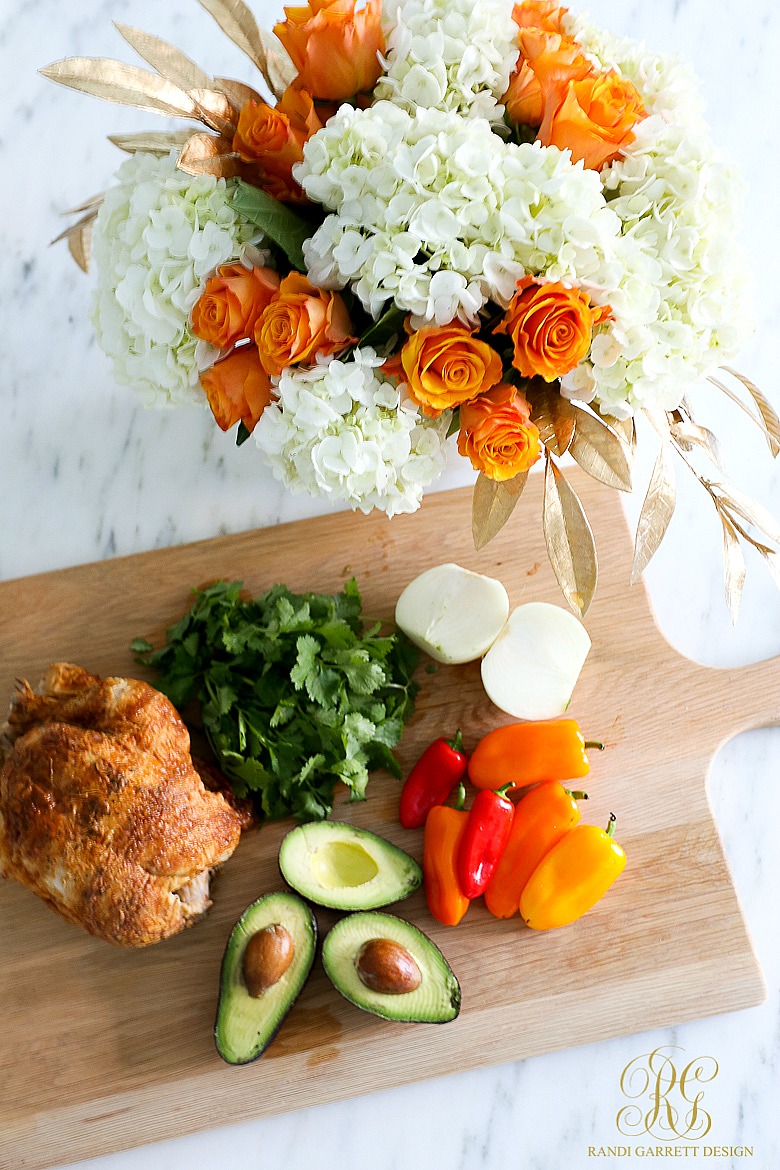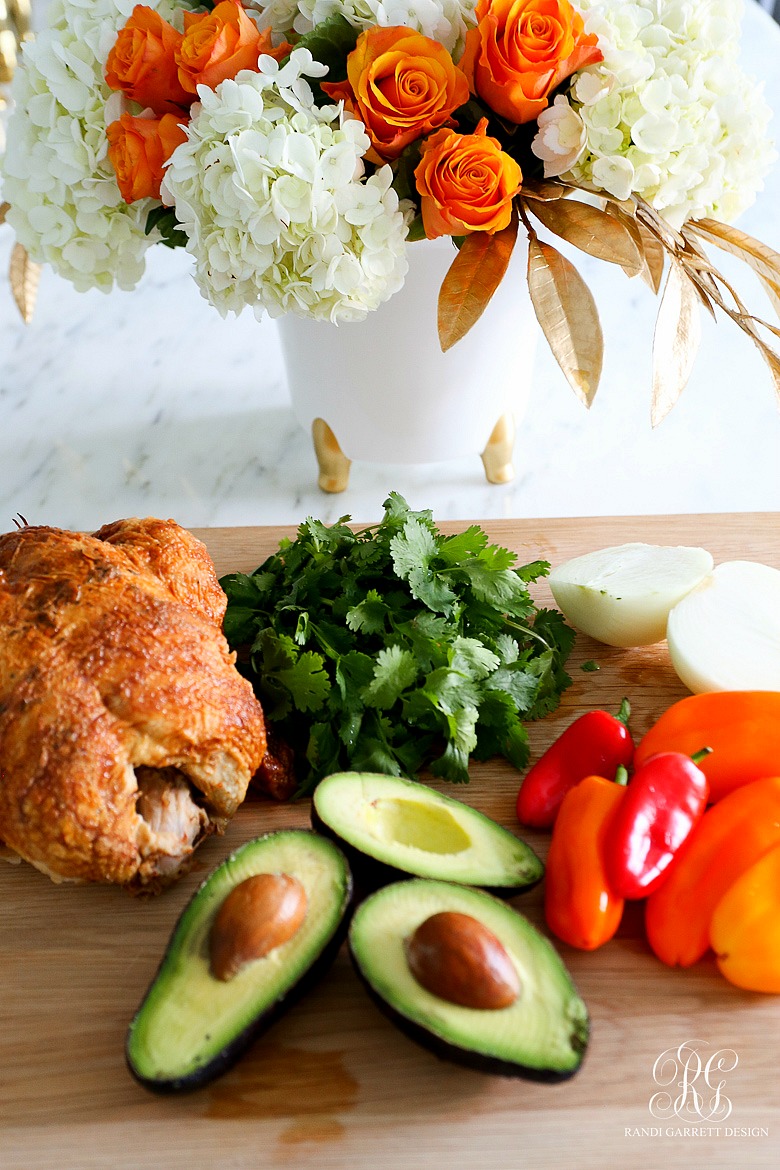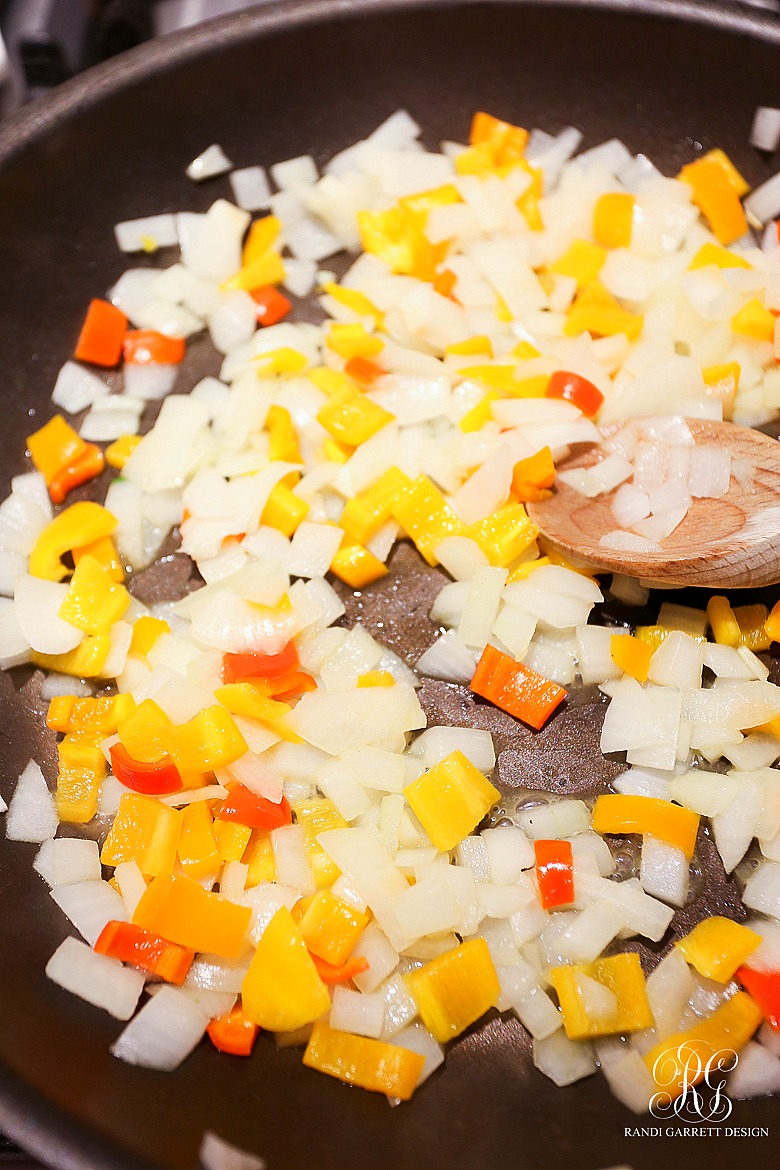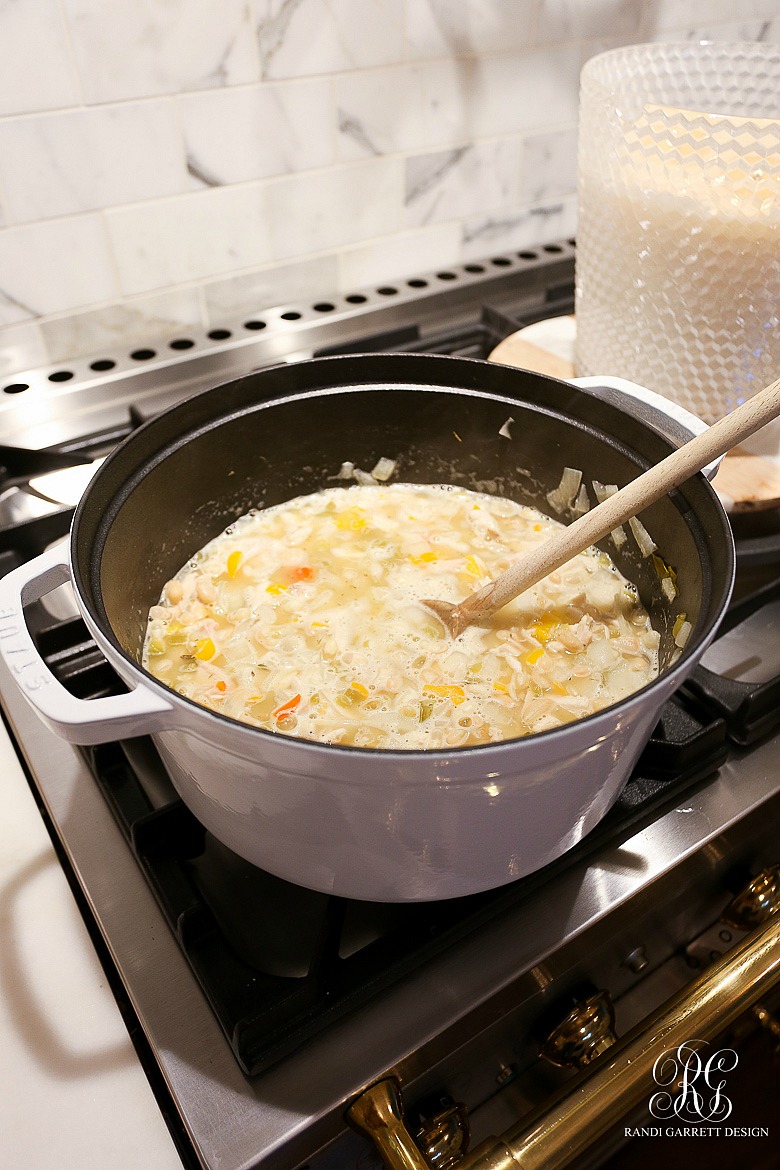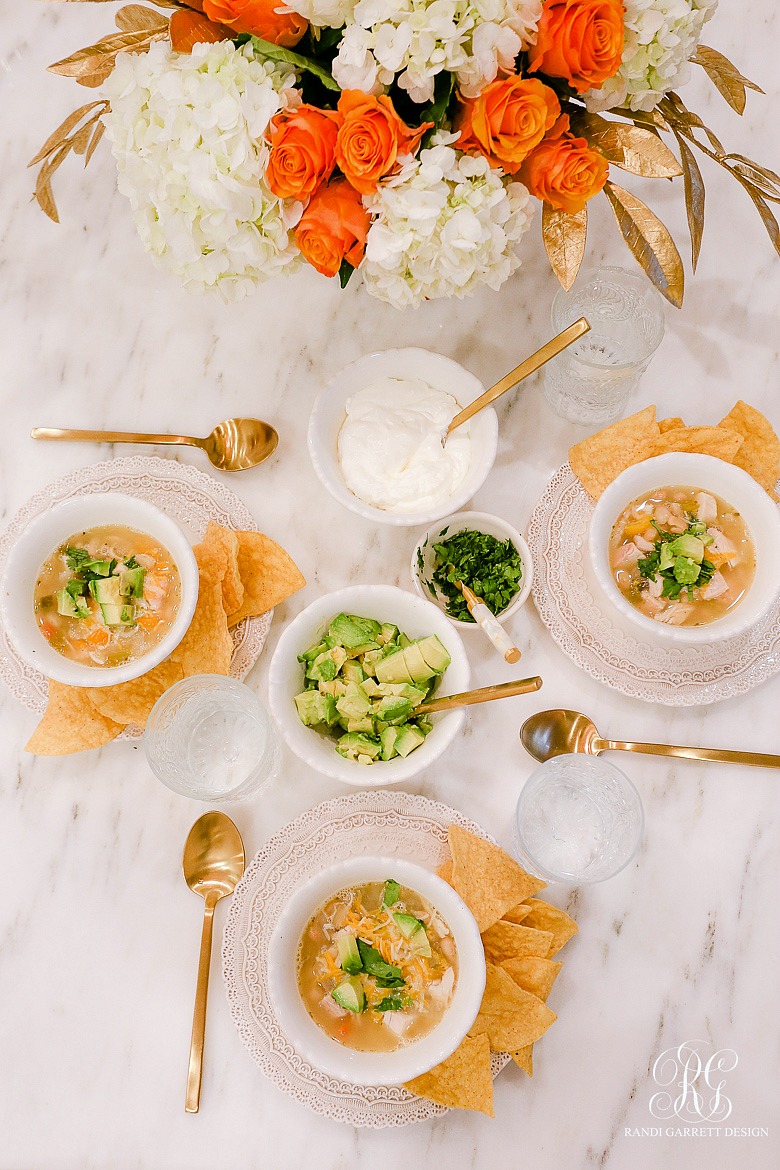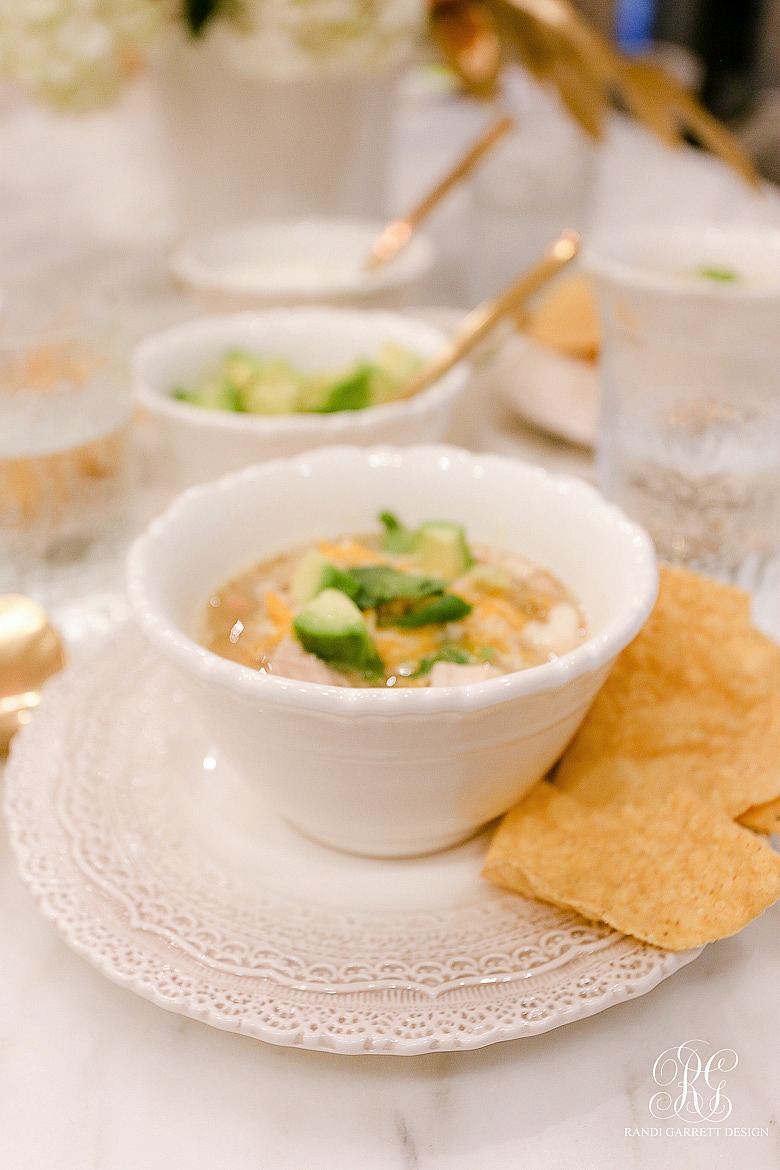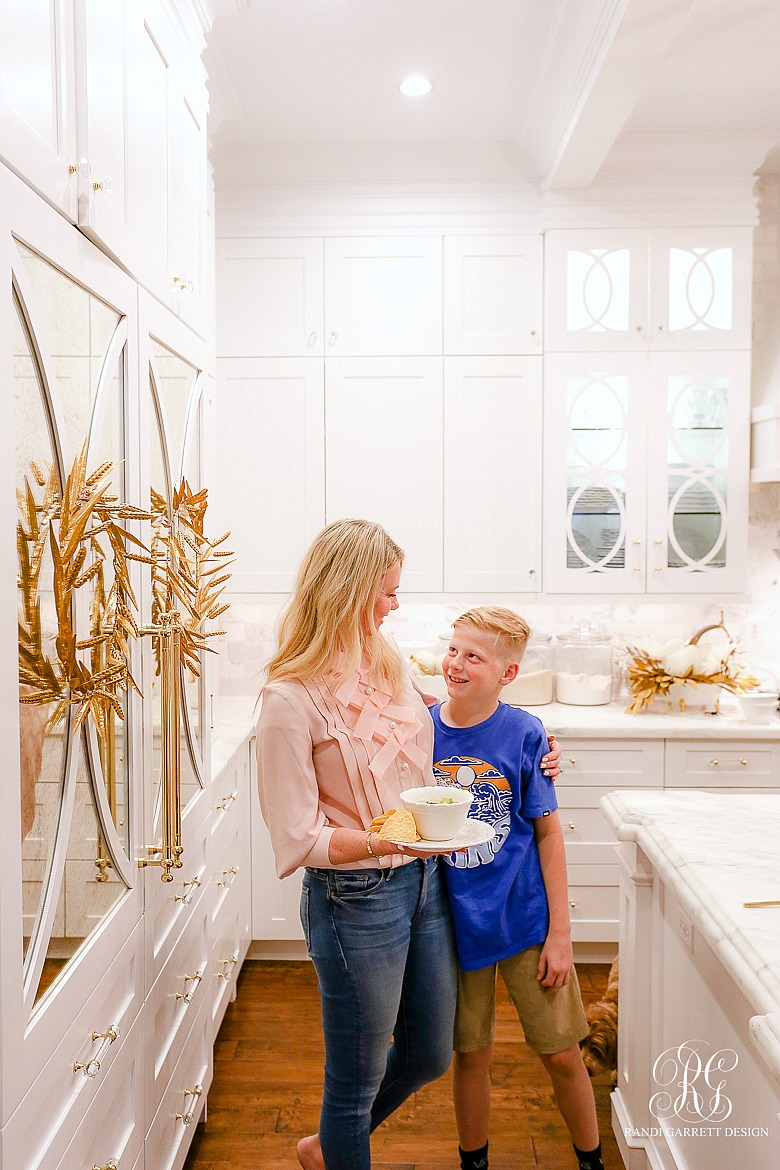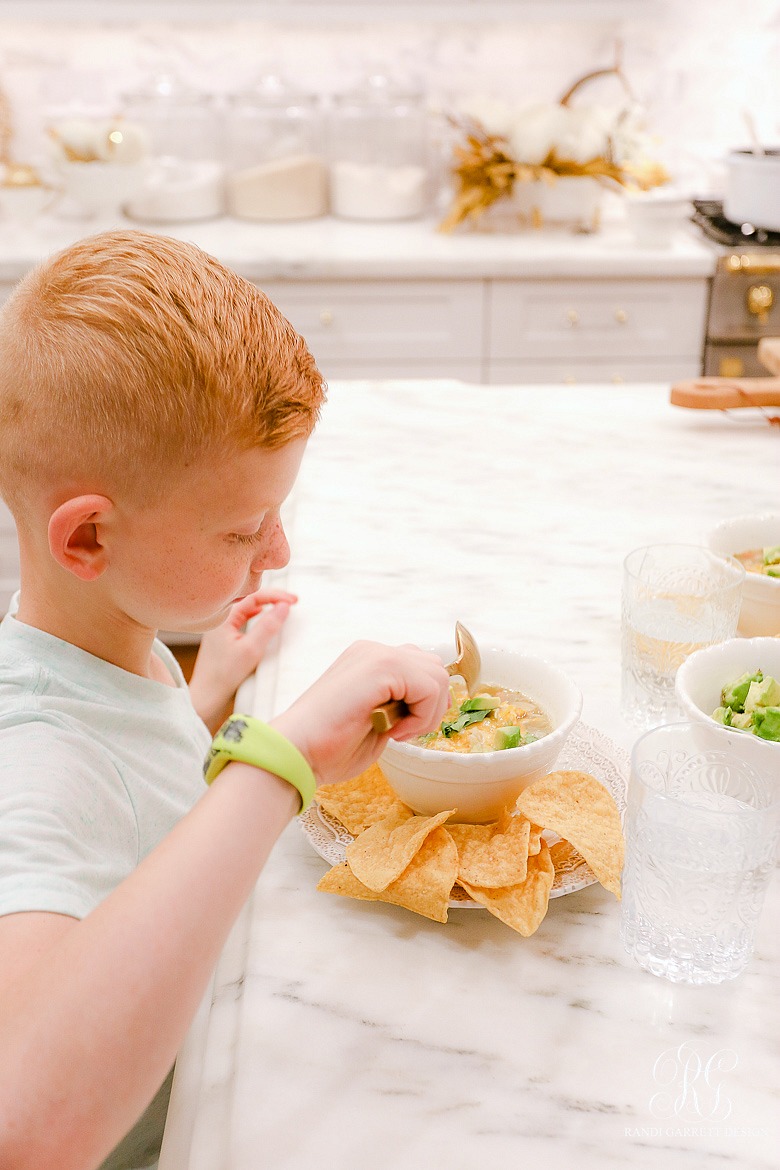 We make this recipe all through the Fall, but it tastes extra special on Halloween night with the magic of the holiday sprinkled in the air! Make it and let me know what you think! Do you have a special recipe you like to make to gather your family together?