Something I love about design is that a space it never truly "done". You can add lay upon layer, tweak here and there for as long as you live! Our homes grow and change with us. It's a beautiful process that brings so much joy to my soul. I love looking back at a space to see the changes it's gone through as it takes on a life of it's own. Design really is a process. A space comes to life as you add pieces with character and charm. Today, I want to talk a little about how to add character to your room. Character is what really makes a space unique and special.
Here are some of my best tips on how you can add character to your room.
This post is done in partnership with Perigold and contains affiliate links for your convenience. Read my disclosure policy here.
Know where to shop
Knowing where you can find pieces for your home that have charm and character, is half the battle! My favorite place to find unique, quality pieces for our home is Perigold. They carry high end pieces from furniture, rugs, lighting, accessories and more. They are really a one stop shop! Often I find the piece I am looking for, for less than other sites have it listed. I love their quick shipping and fabulous customer service as well. Perigold carries higher end pieces that really help make your room feel special.
Take a look at a few of the pieces I added to our Guest Bedroom from Perigold that really added character to the room.
Here's our room before (it was very neutral)…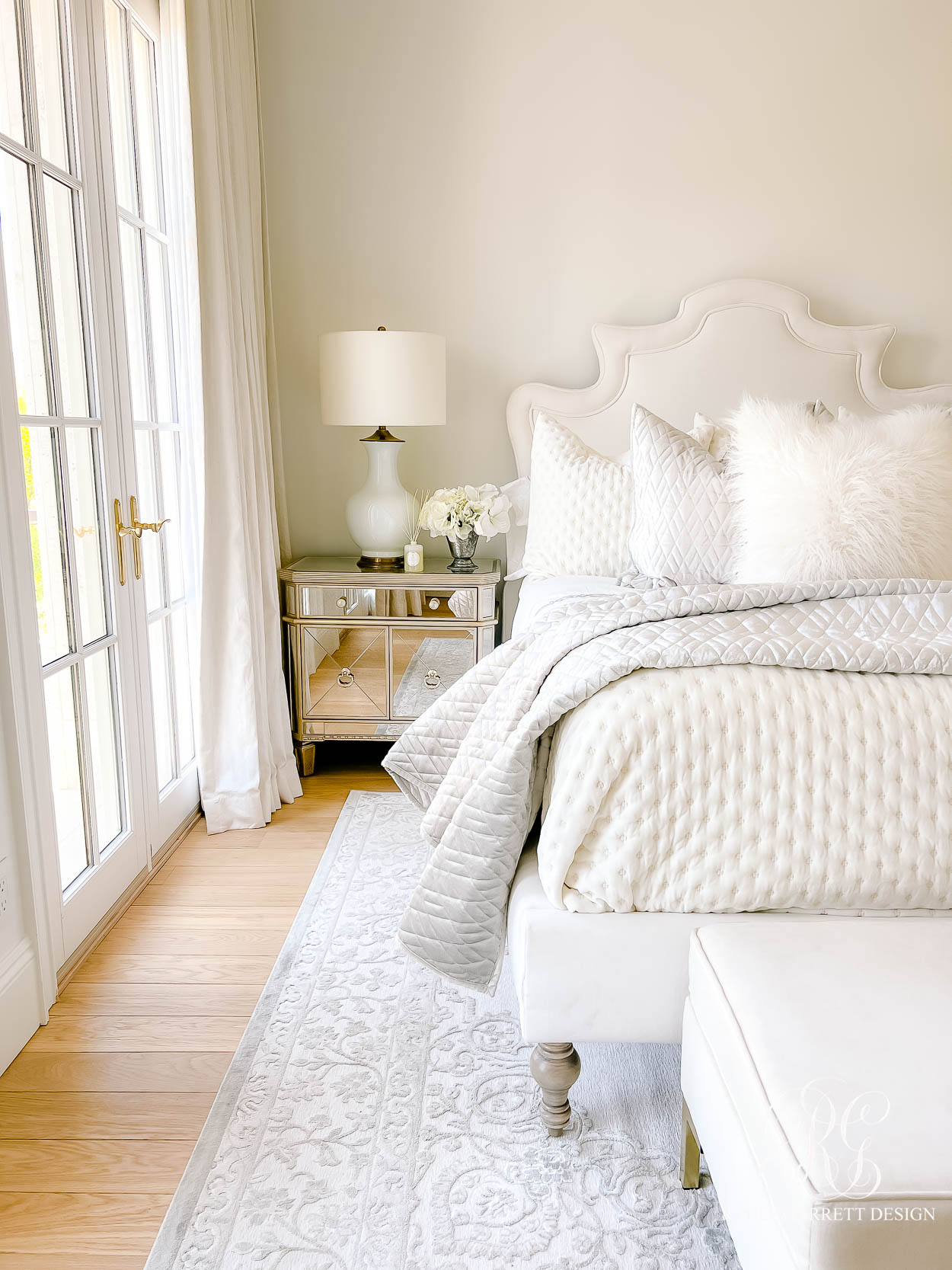 Here it is after adding some character through a little shopping! After…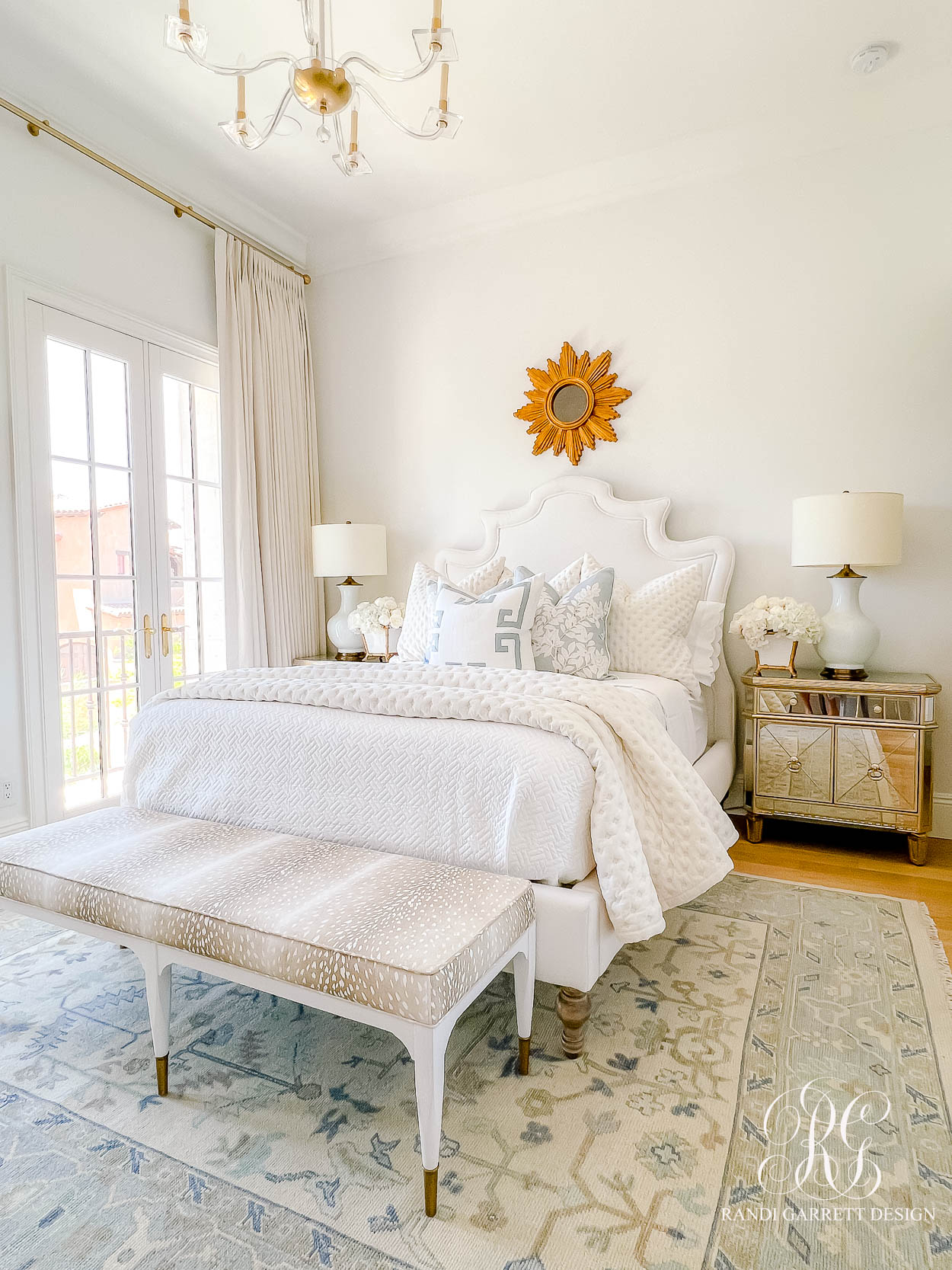 Add a Statement Piece
Adding a piece to your room that the eye is drawn to first, is your statement piece. This designer antelope bench at the foot of the bed adds a pop this room was craving! Perigold to the rescue! Check out their amazing selection of unique, quality benches here. You can use benches at the end of a bed, in a hallway, in a family room for extra seating or at a table instead of chairs.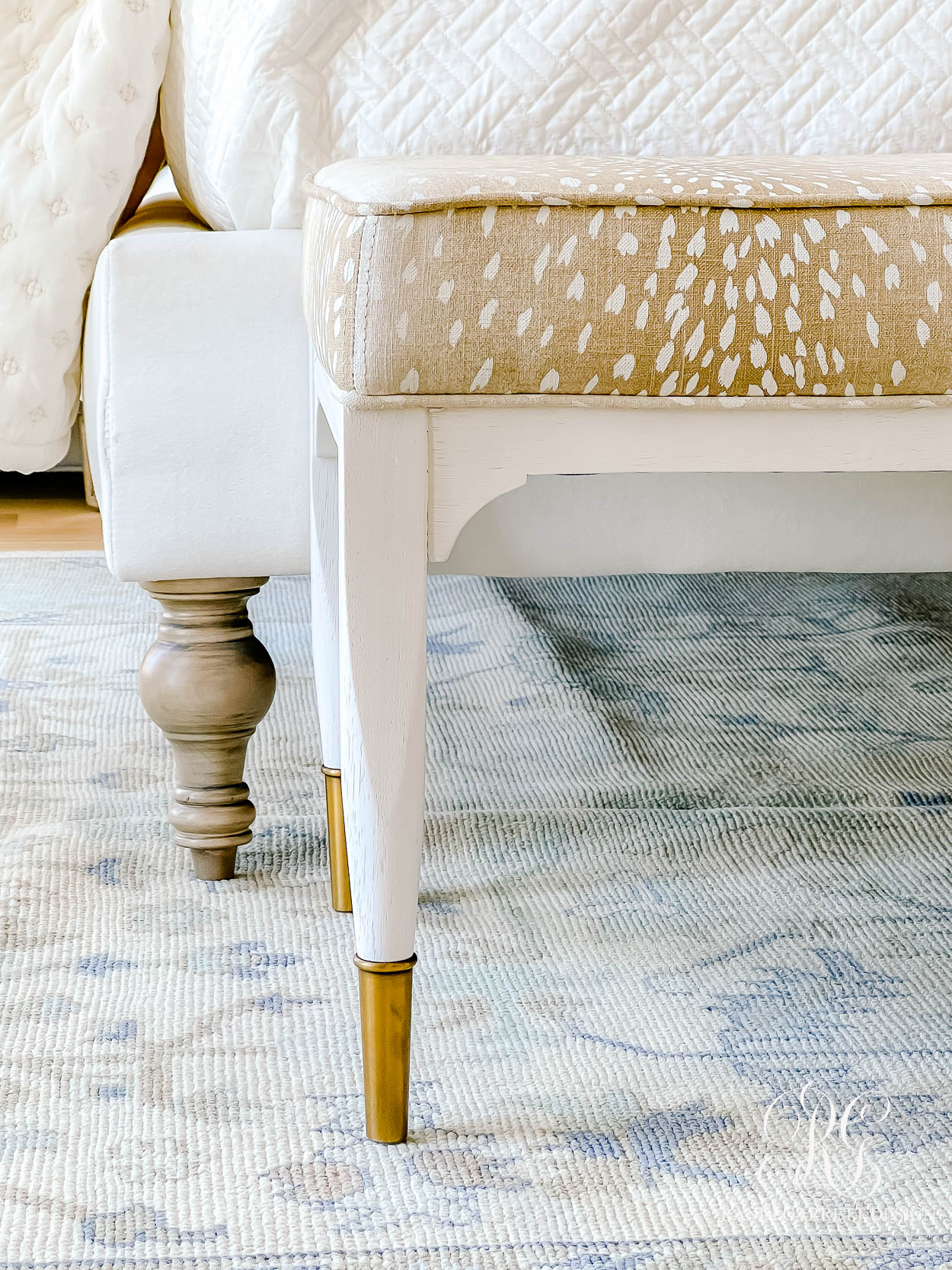 Add texture and pattern
Neutrals are a a beautiful backdrop for any space. Once you have a good base, add texture and patten with pillows, rugs, wallpaper (coming later to these walls). Our guest bedroom bedroom is mostly neutral. Charm and character where added with scalloped pillowcases and sheets (similar option here) and a few fun patterned pillows.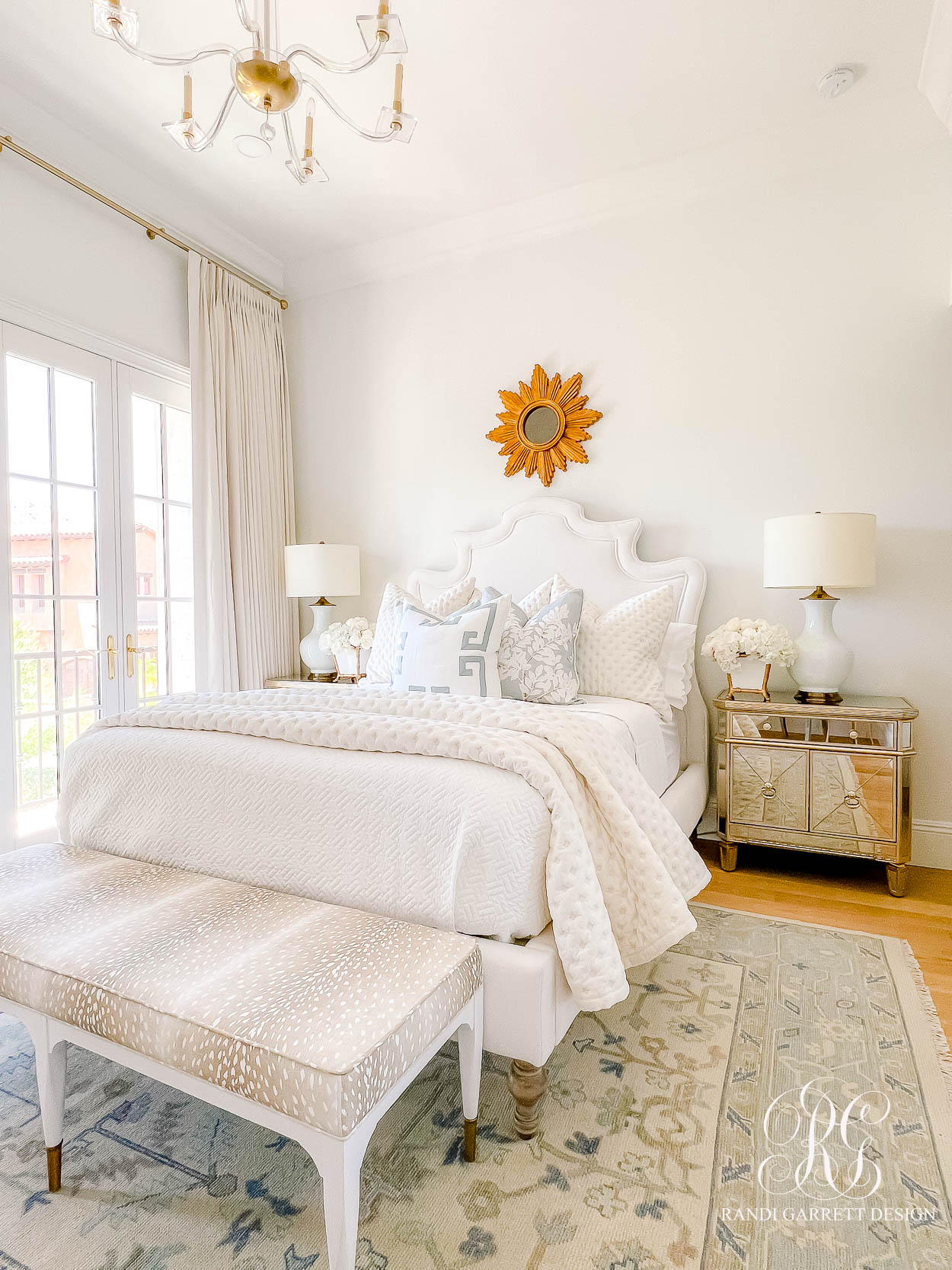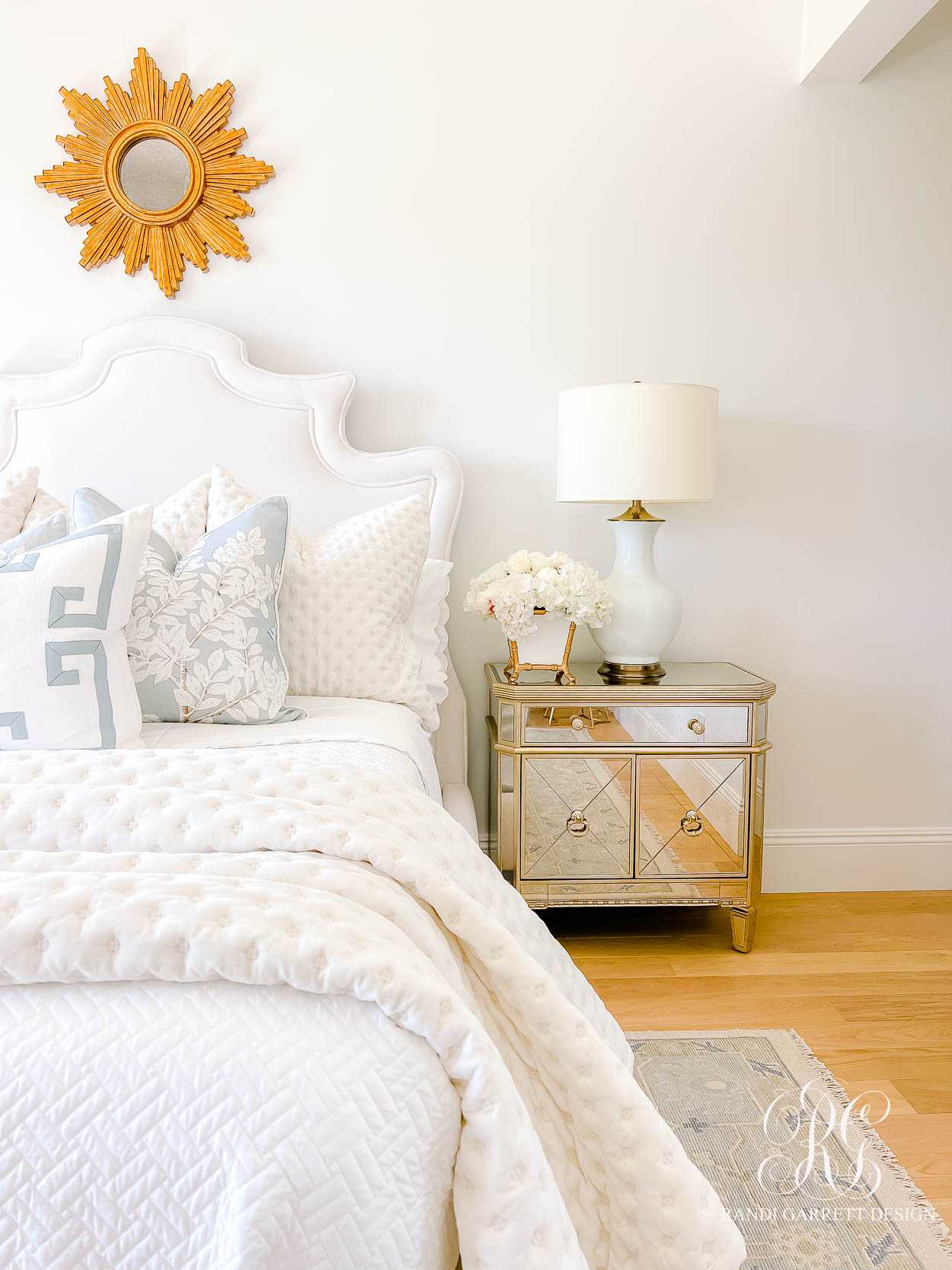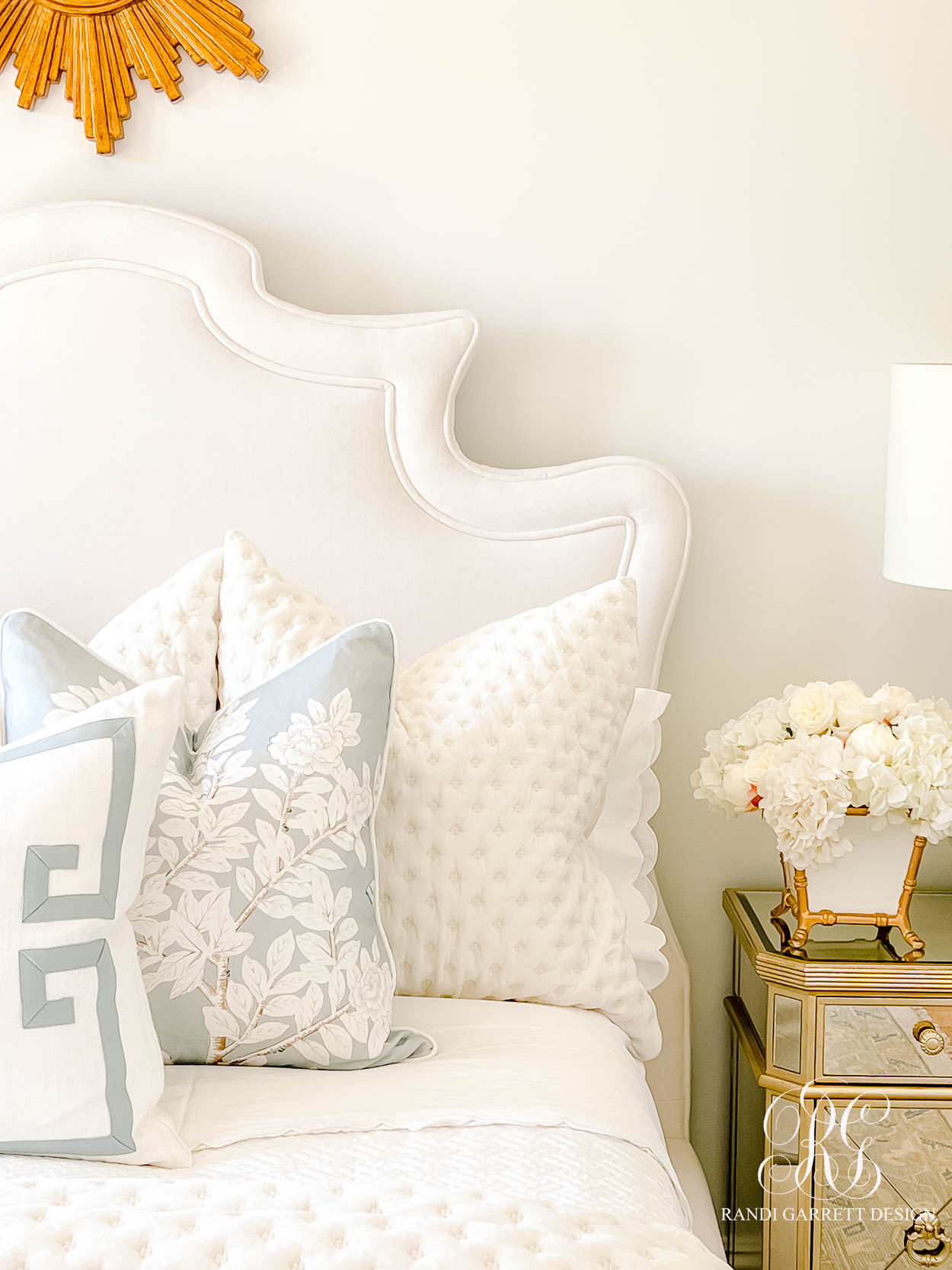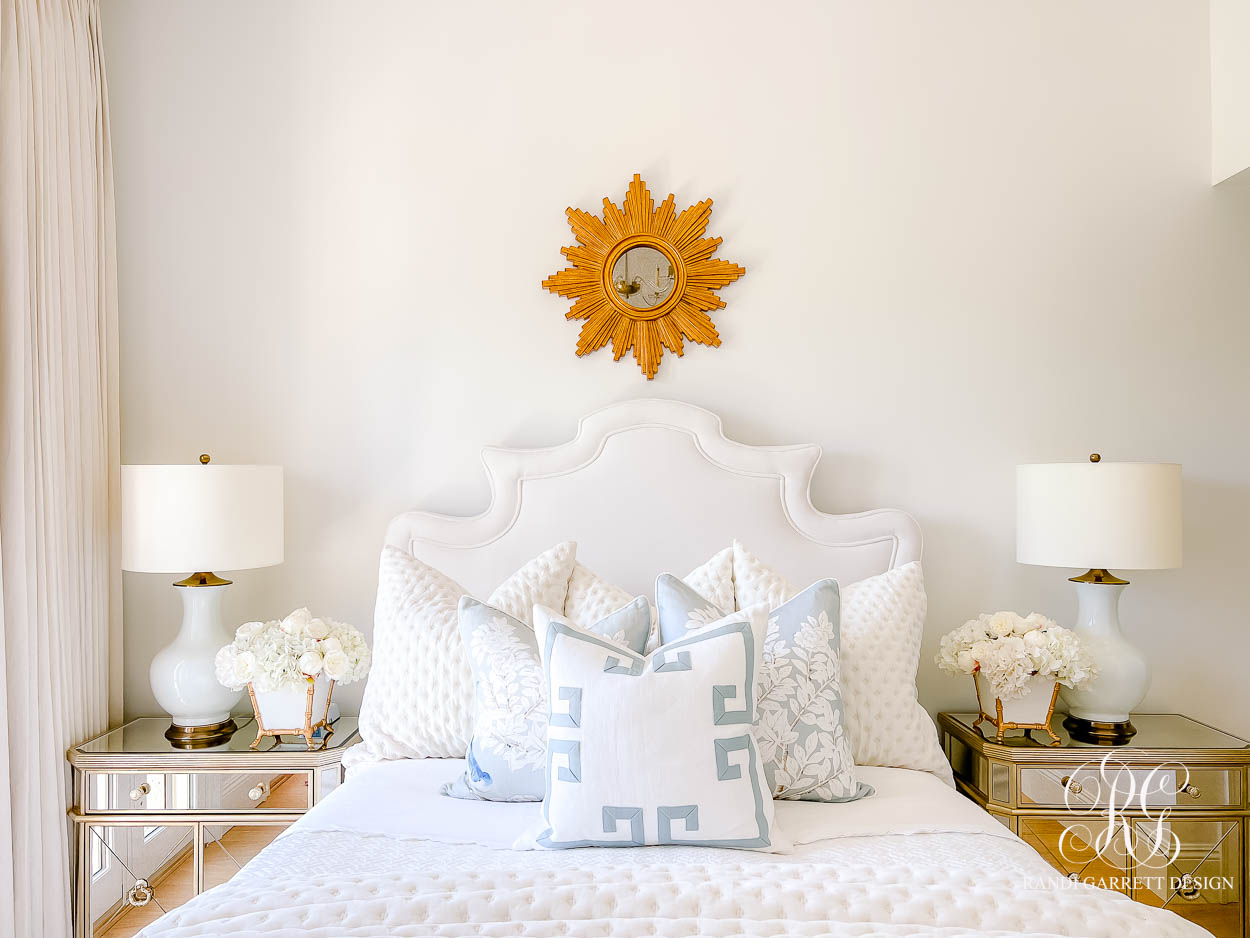 Scalloped Sheets

Bedding

Throw Pillows

Rugs

Look for lighting and accessories with interesting detail
Lighting and accessories are really where you can have a lot of fun. Find new or old pieces. Pieces that tell a story or have a memory attached to them. Perigold has a beautiful selection of lighting and so many glorious accessories on their site. I know you will find just what you are looking for!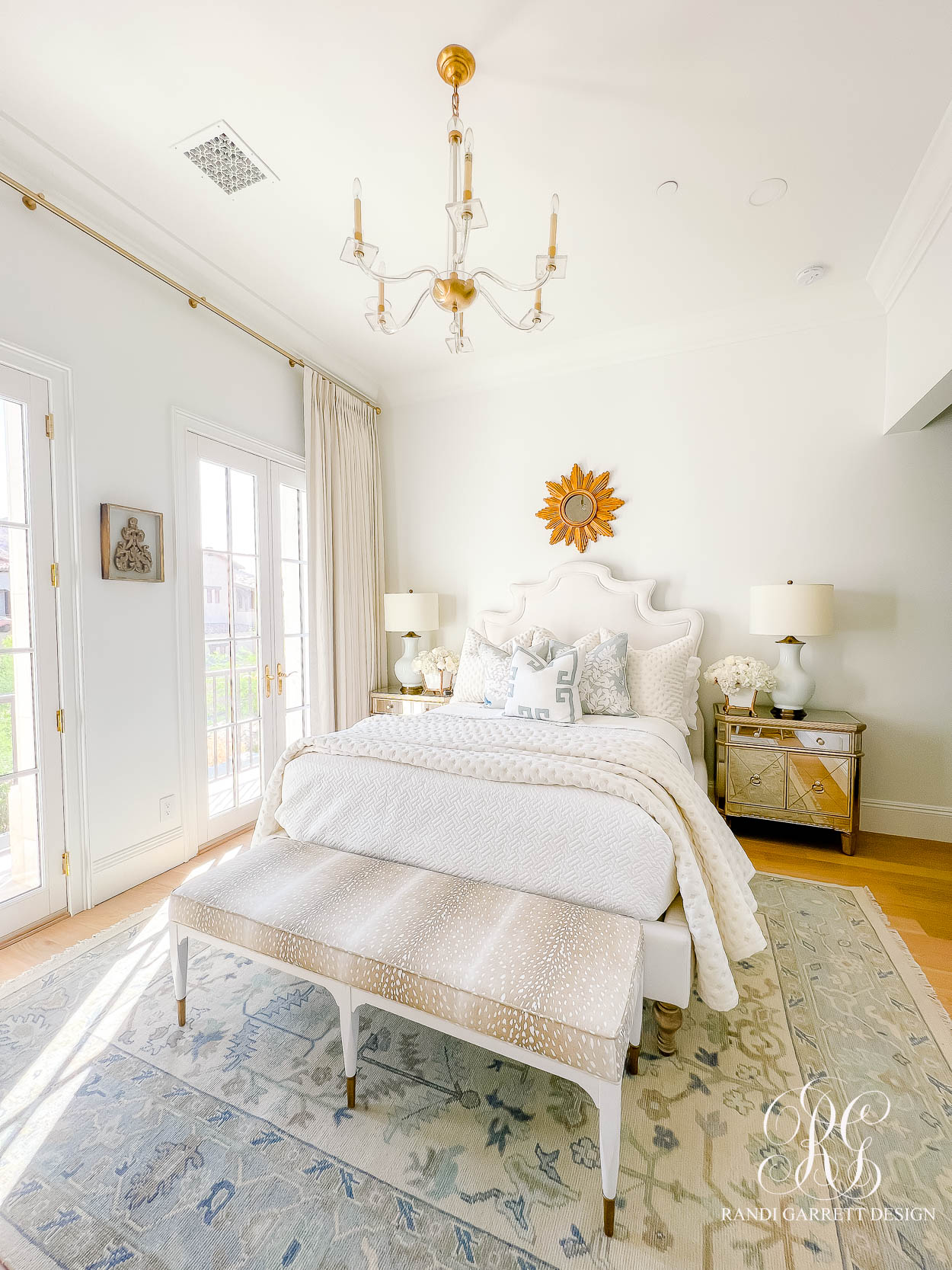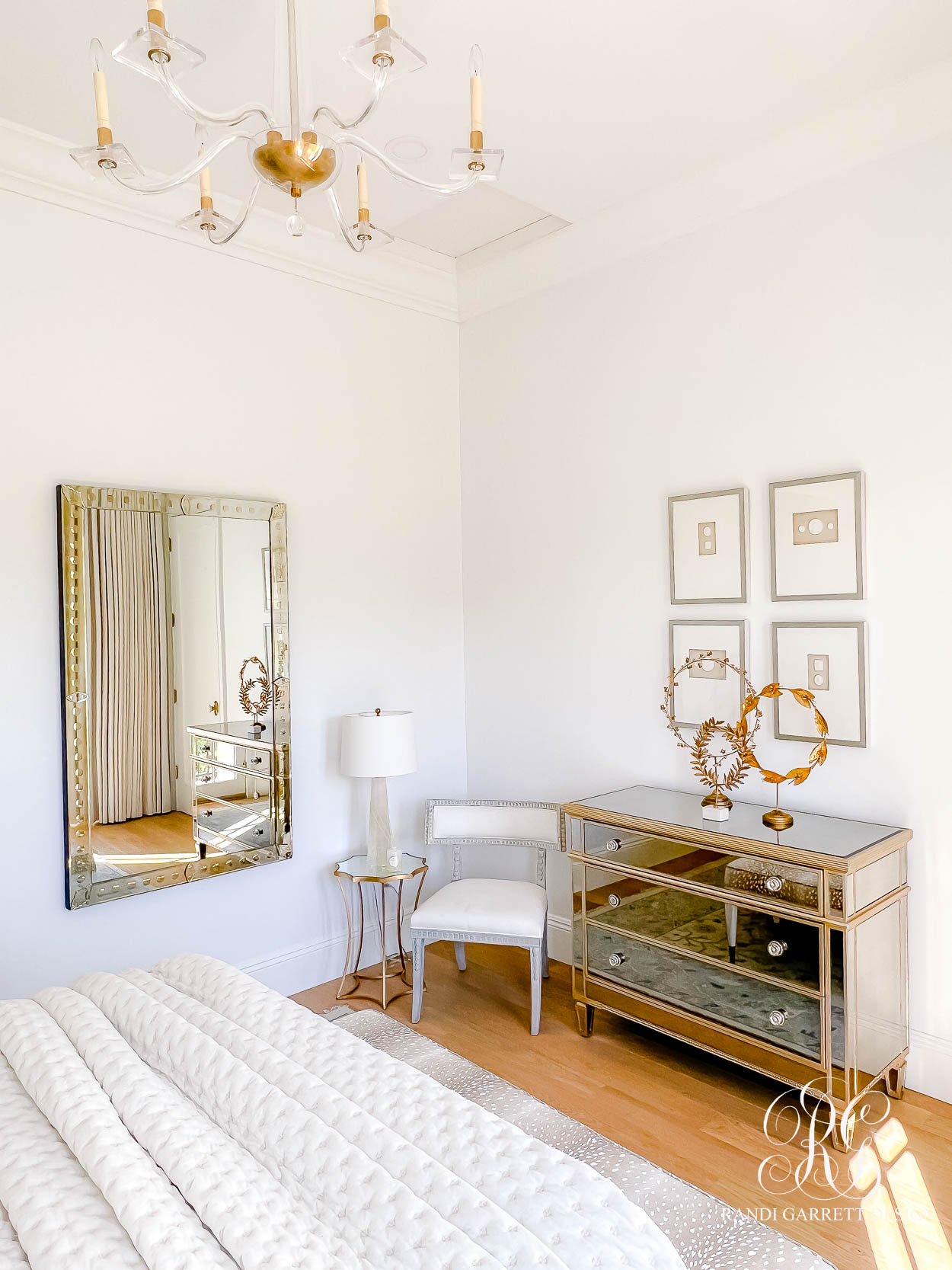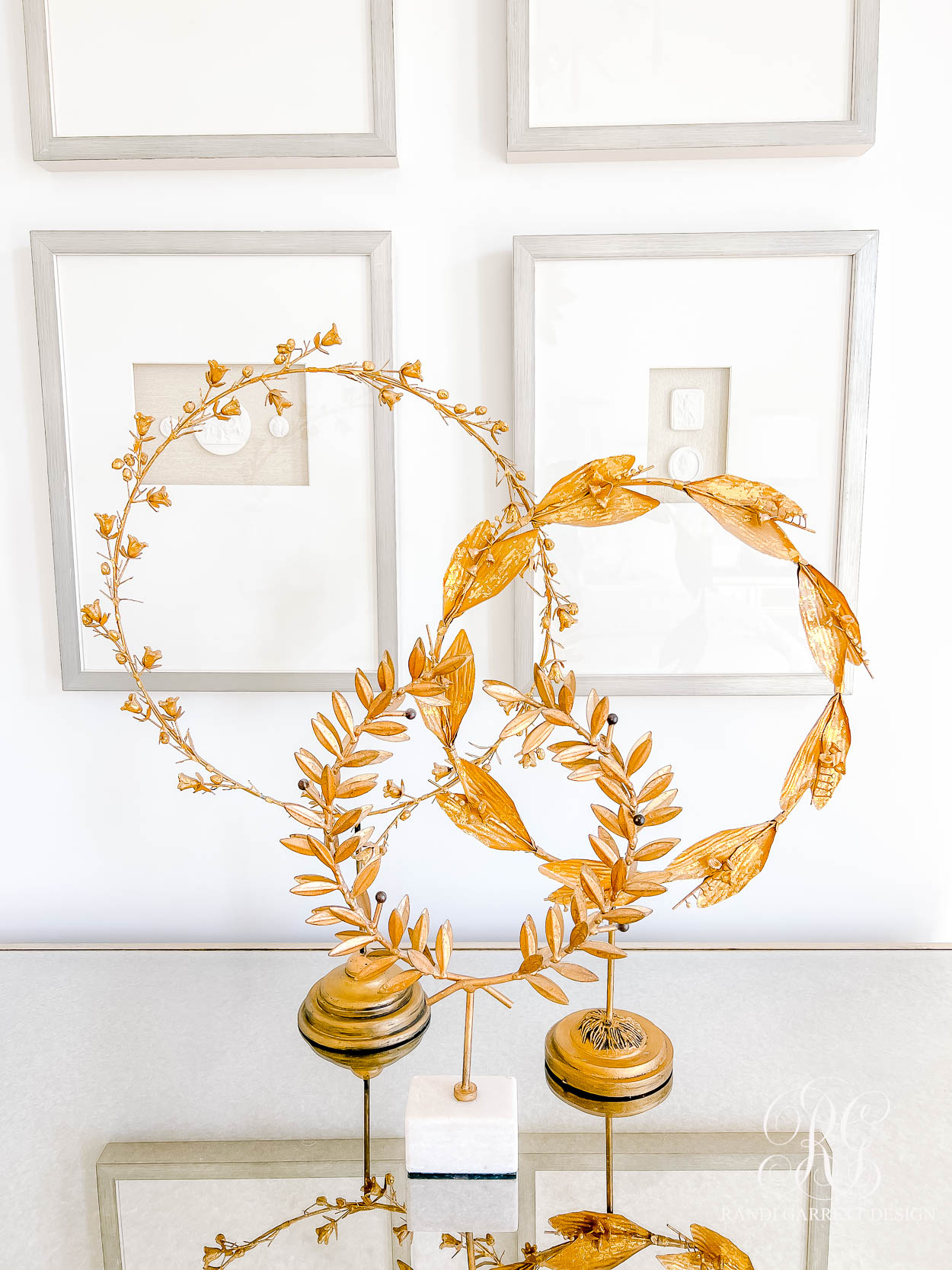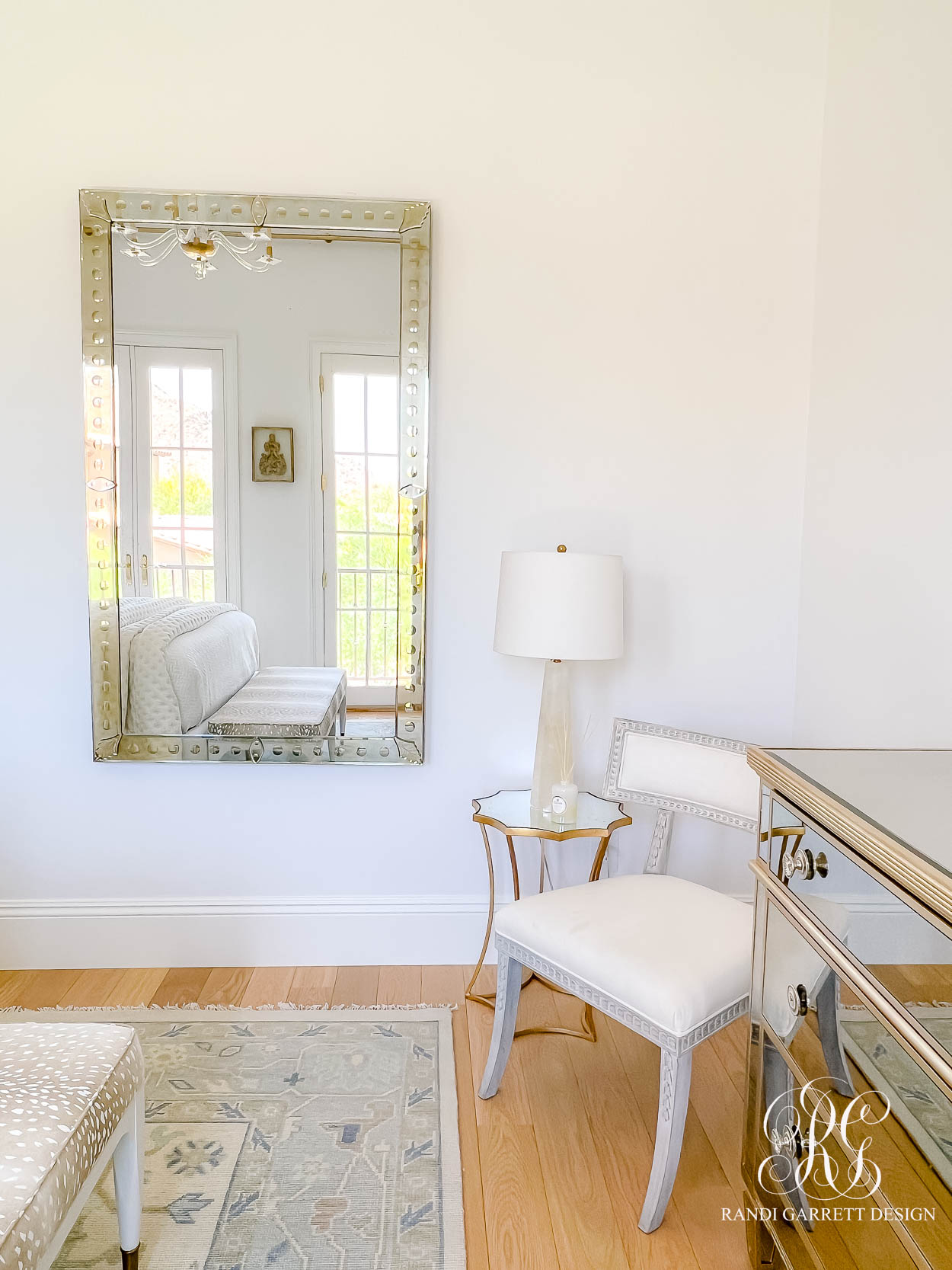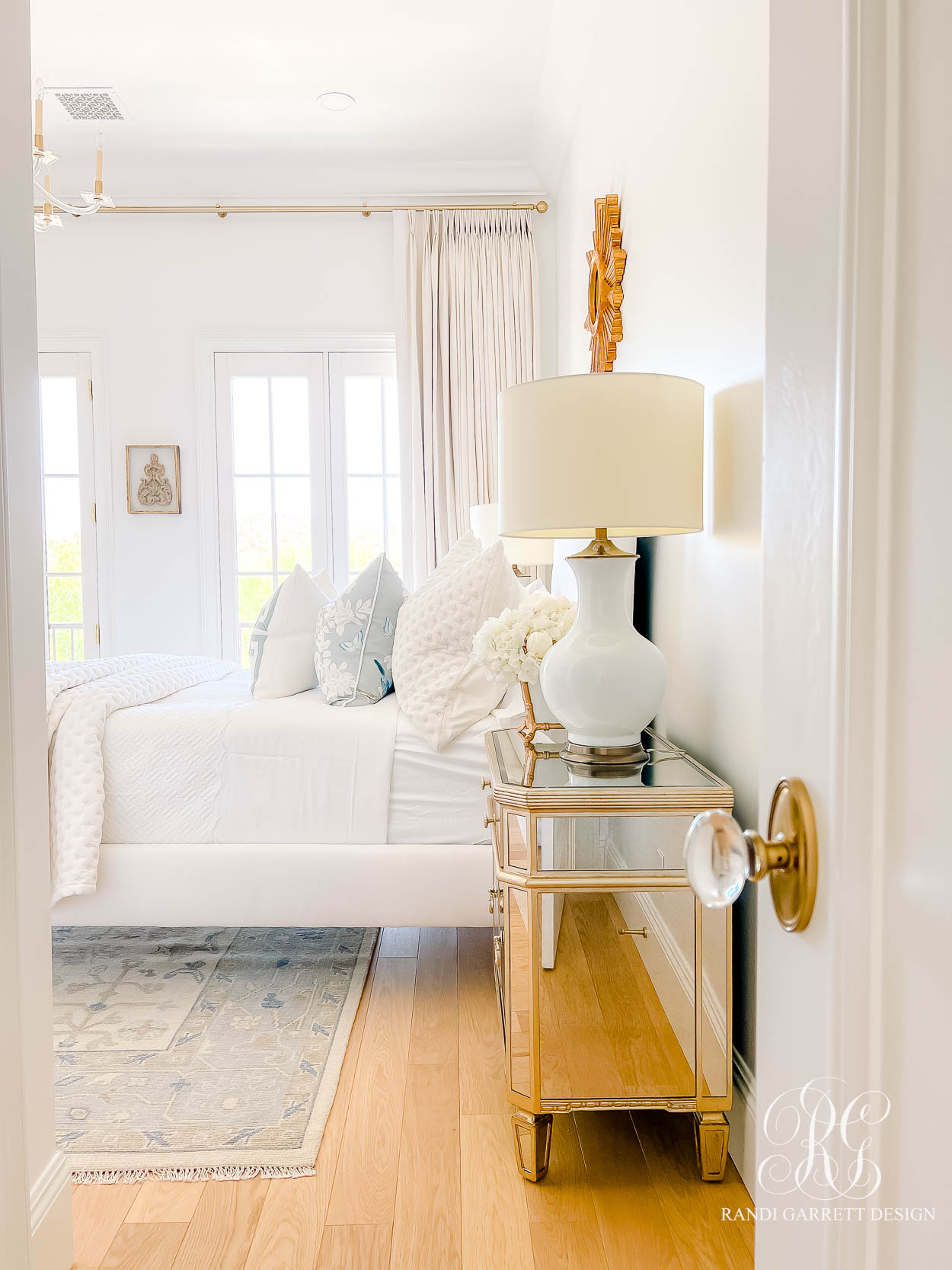 Mirrors


Lamps

Chandeliers

Gold Wreaths

Accessories


Intaglios

Mirrored Furniture

Beds

Bedding

Other Furniture

Rugs

I hope these tips help you add personality and character to your space!