Pale pink and gold were my color inspiration for this year's Valentine's Decor ideas. When the Christmas decor was all tucked away, the house felt empty and sad. So, to warm it up I added splashes of soft pink and gold to add color and life back to the house. Now that Valentine's day is quickly approaching, I added touches of Valentine's Day decor with hearts and more pink and gold. These are simple ideas that you can do in minutes! The floral arrangements can all transition into Spring as well. I hope these simple pink and gold Valentine's decor ideas help fill your home with love for Valentine's Day!
Pink and Gold Valentine's Day Decor Ideas – Kitchen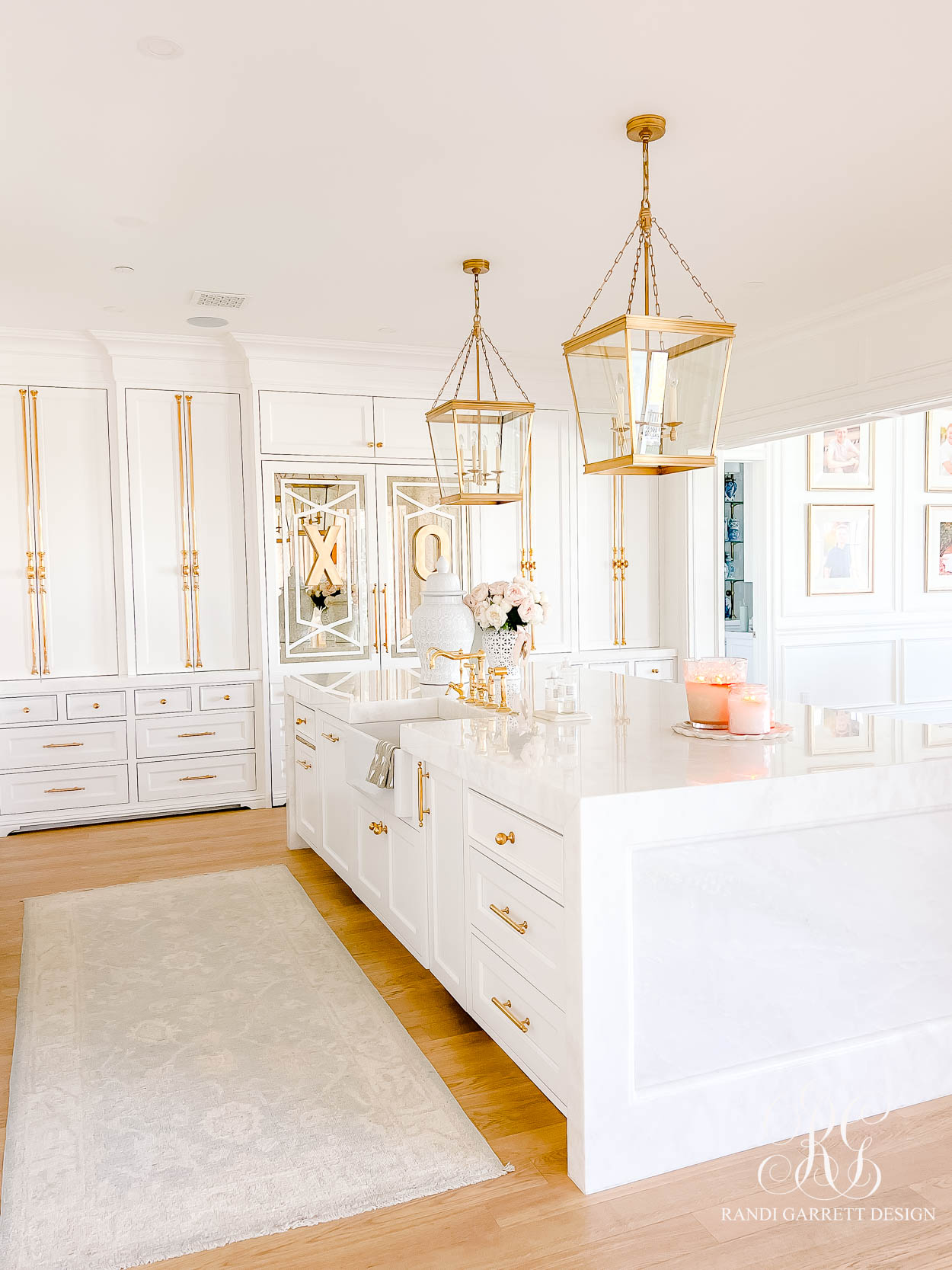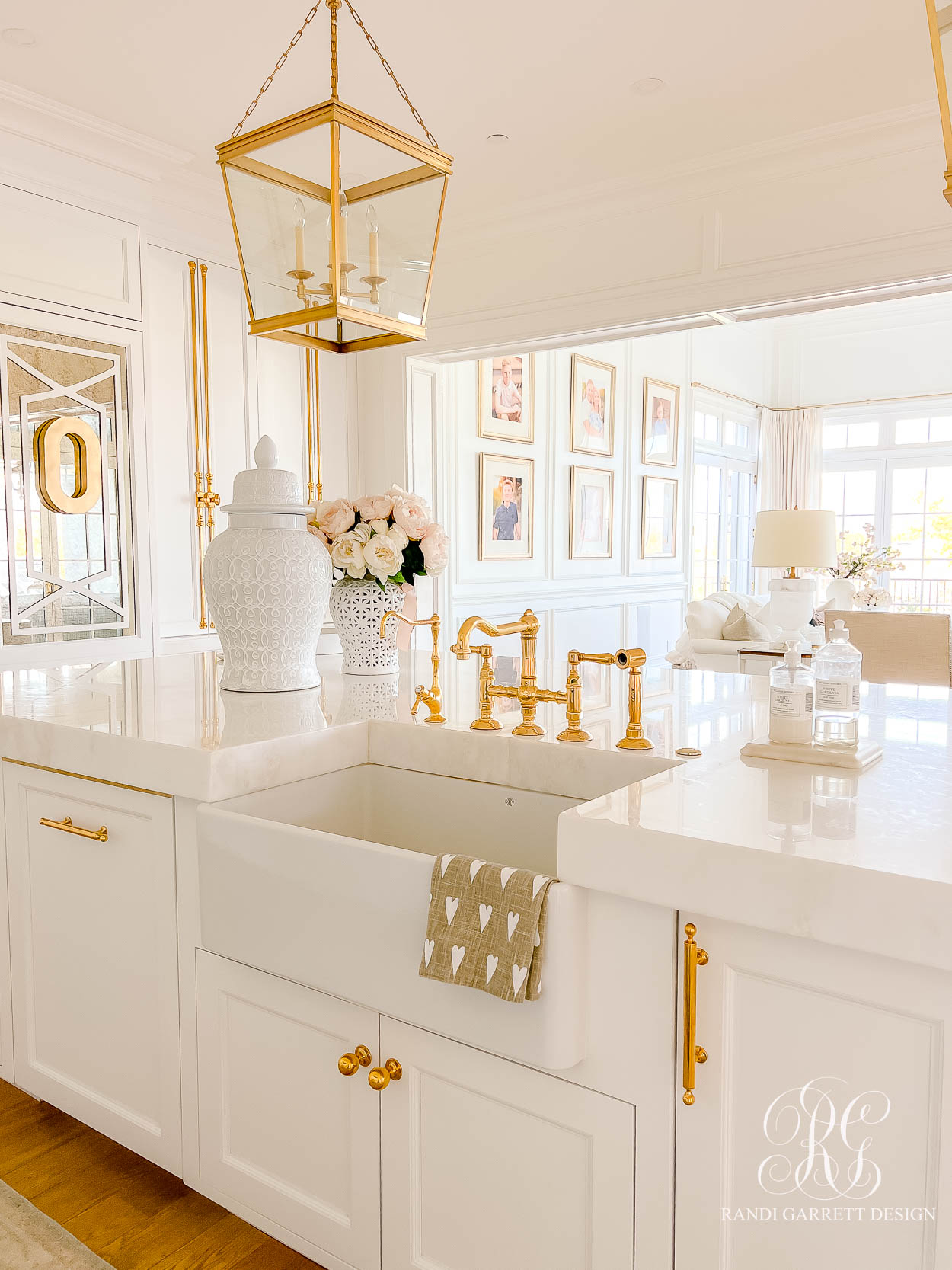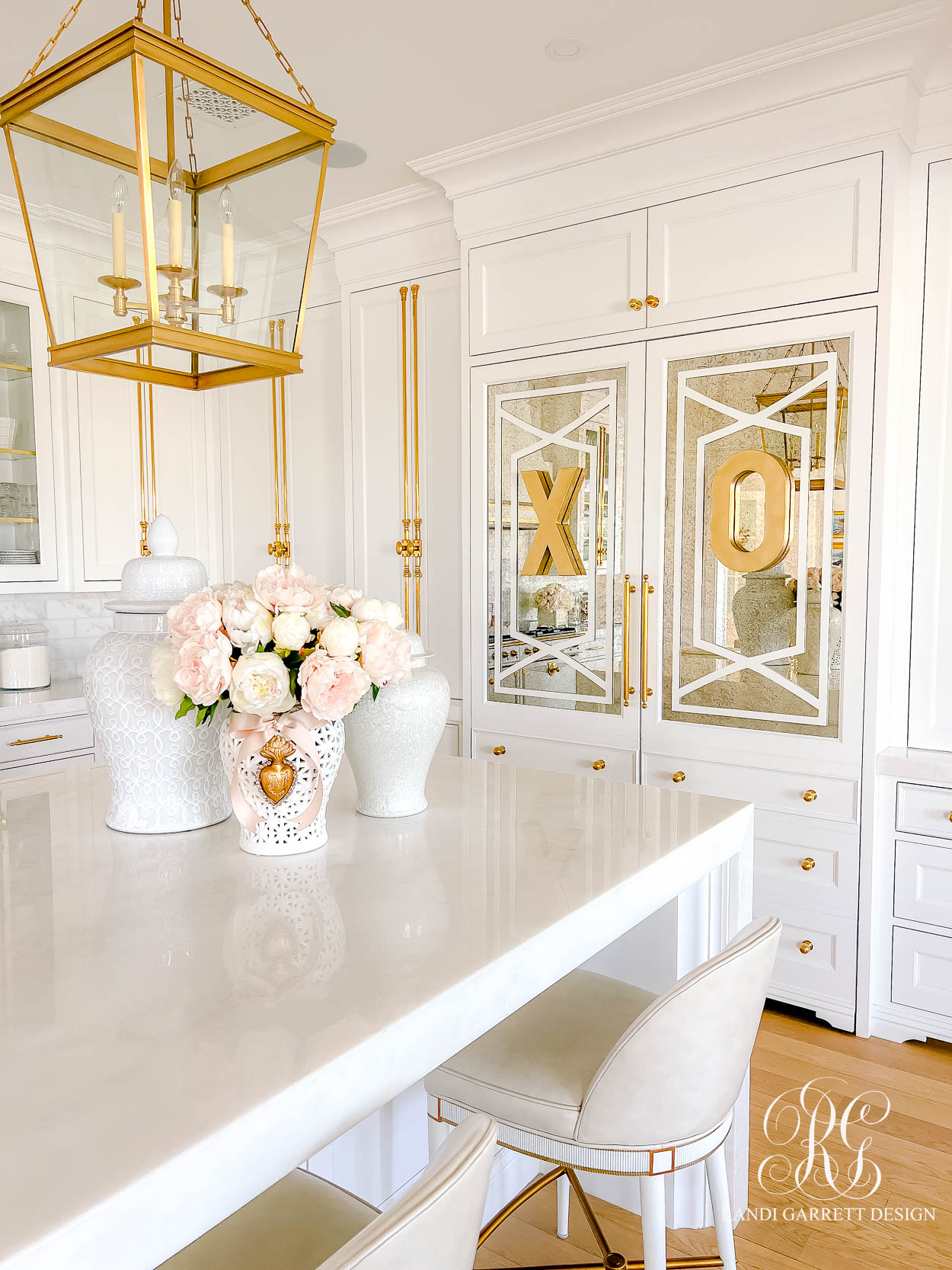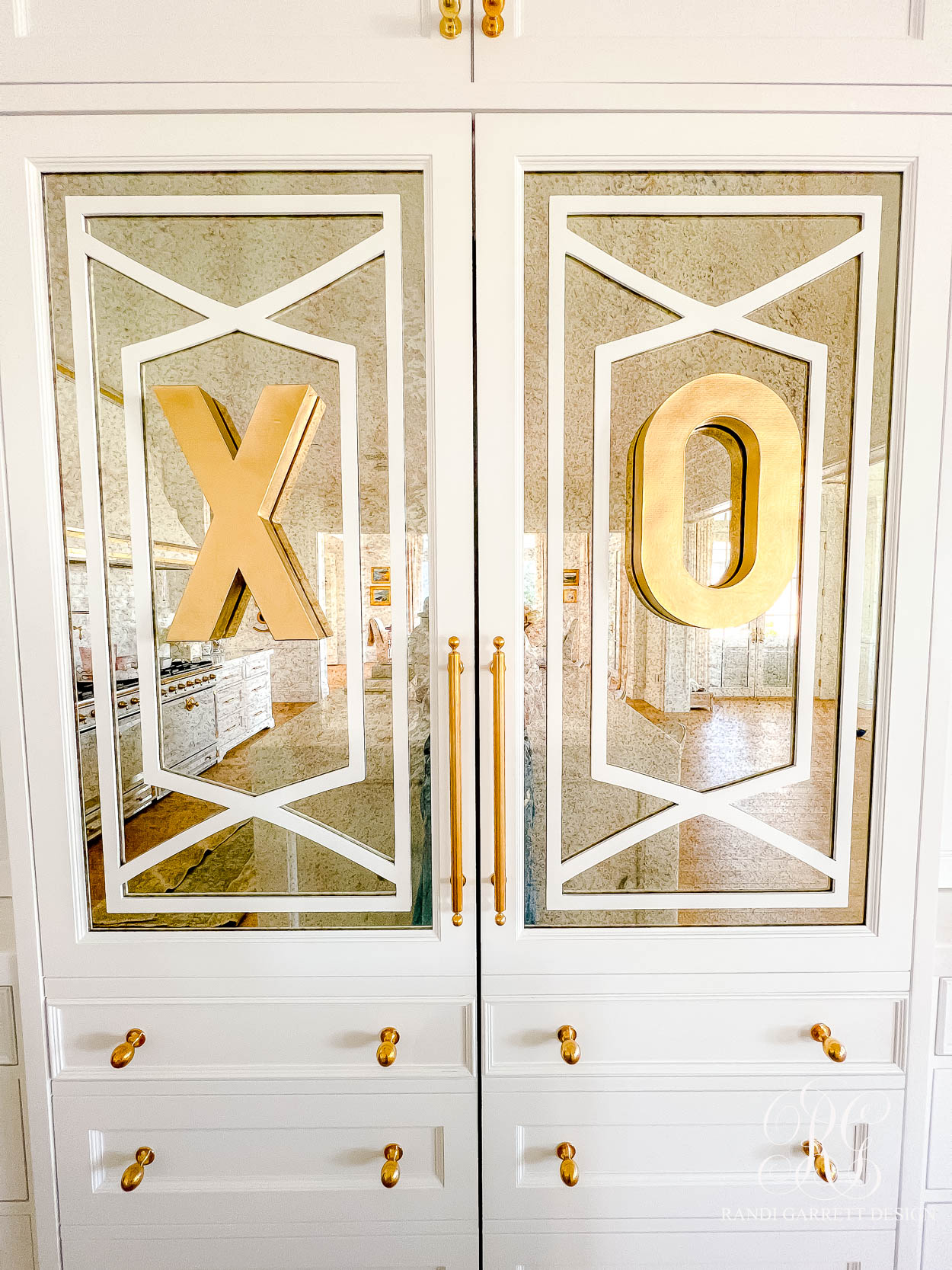 Heart Hand Towel |Gold Spray Paint | Paper Mache X | Paper Mache O
Use museum putty to attach these spray painted paper mache letters to your fridge, door or window! They are so cute!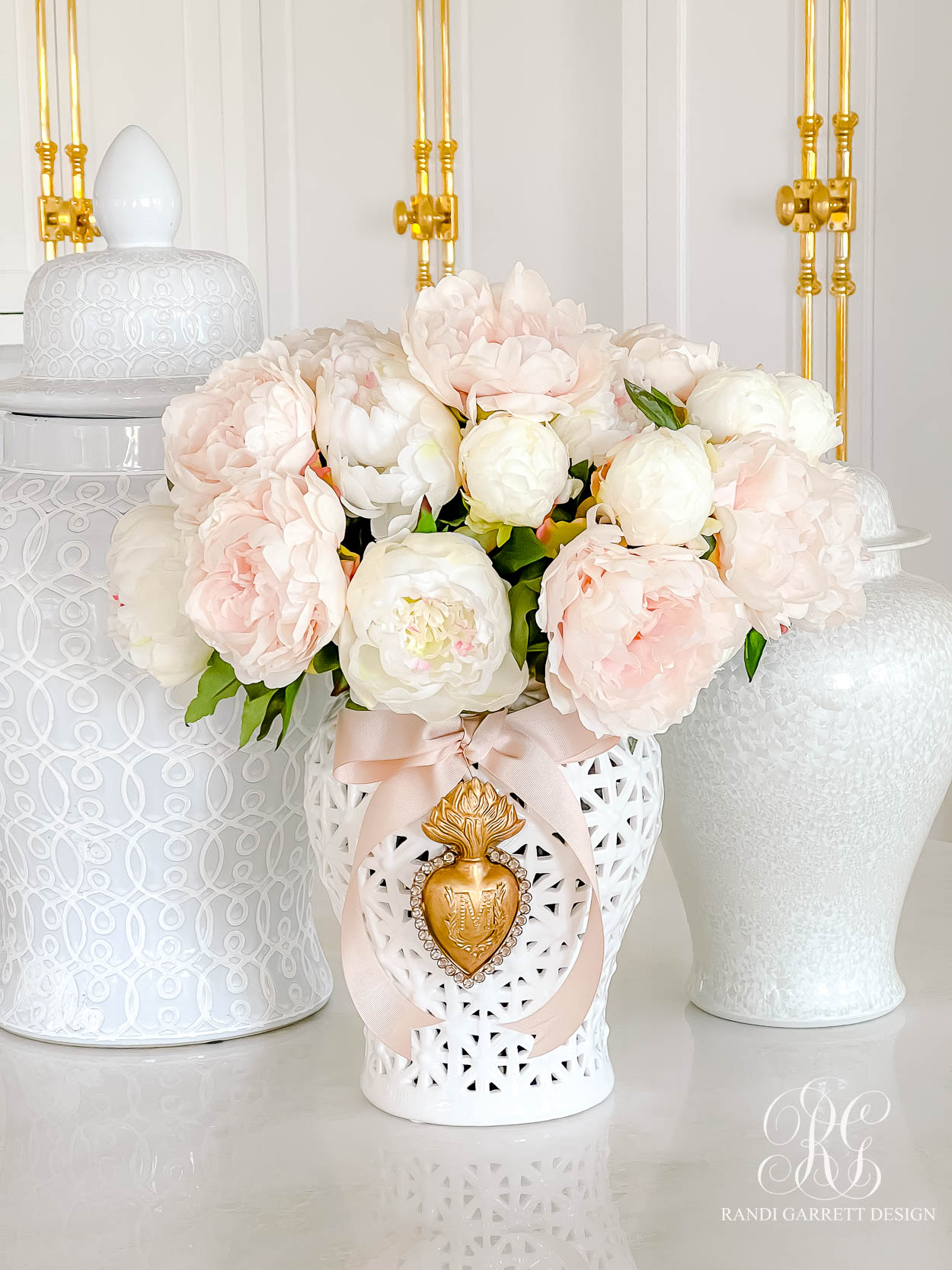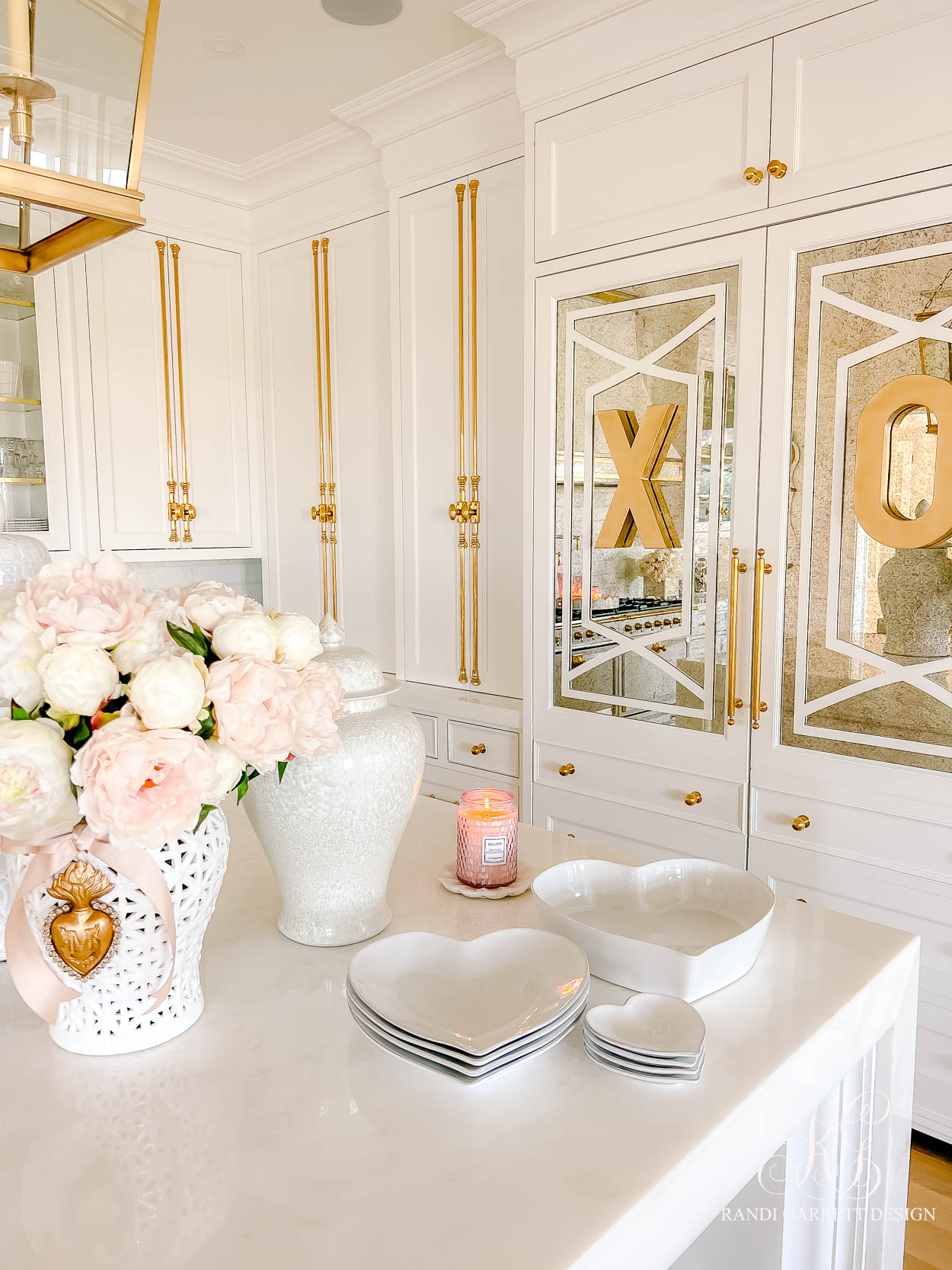 I used 12 pink peonies (budget peony), 6 white peonies and 6 peony buds to create this romantic Valentine's Day floral arrangement for our kitchen island. Tie a blush ribbon around the white ginger jar neck and secure a sacred heart with an ornament hook for a special touch.
Heart dishes are a simple way to make your loved ones feel extra special all month long. We actually use our's throughout the year. This heart shaped roasting pan can go in the oven, making it a really fun way to serve up dinner!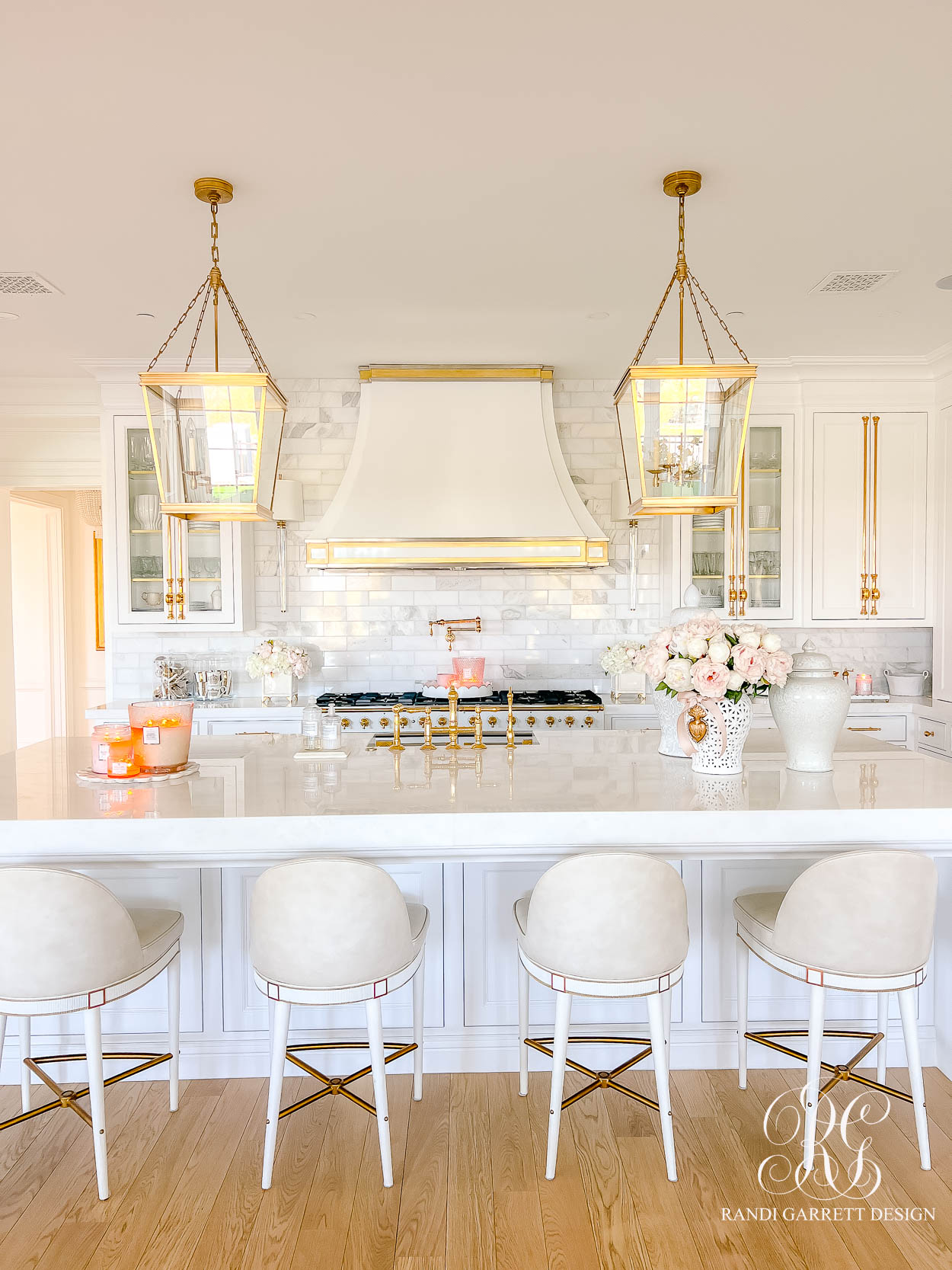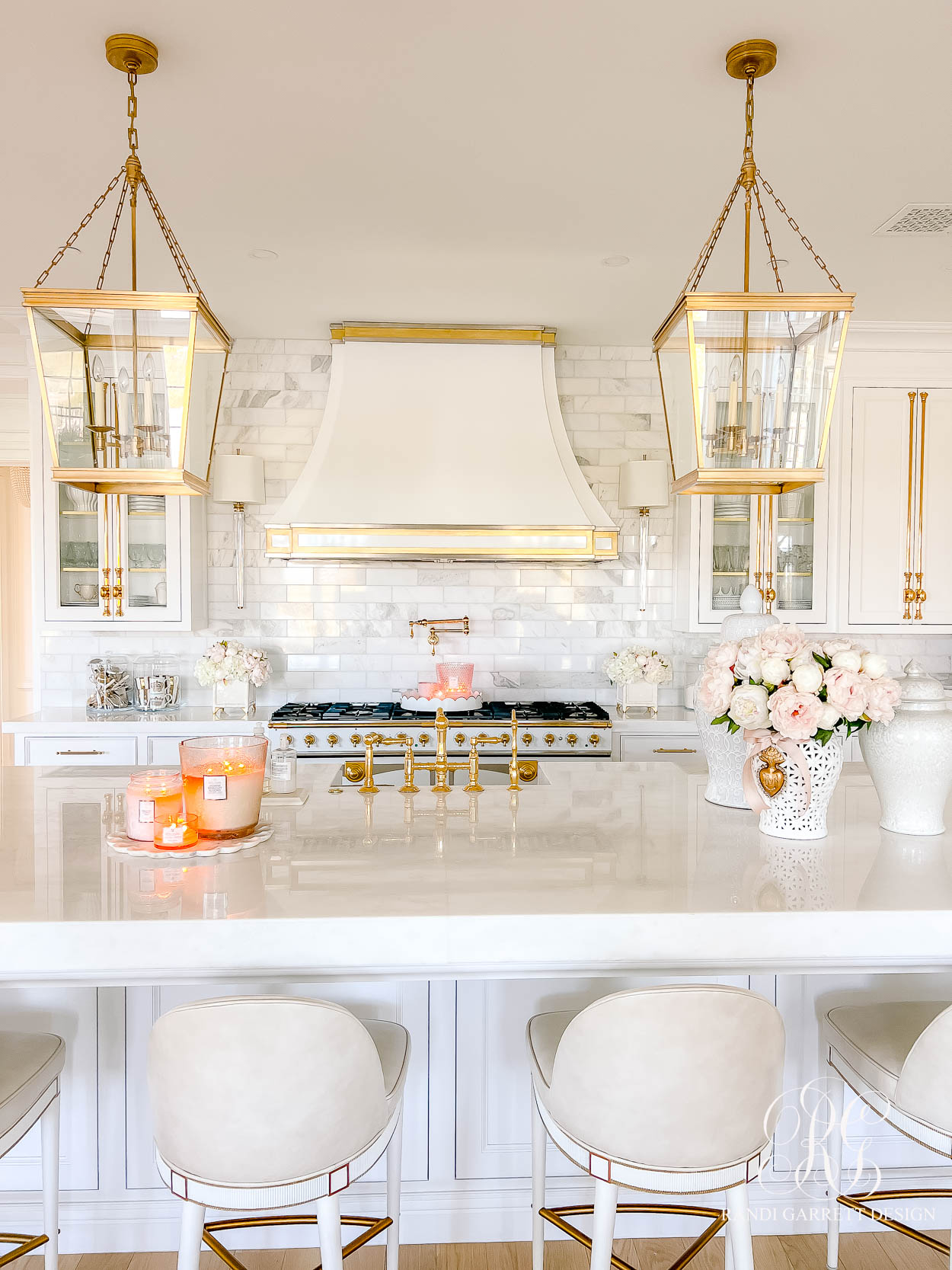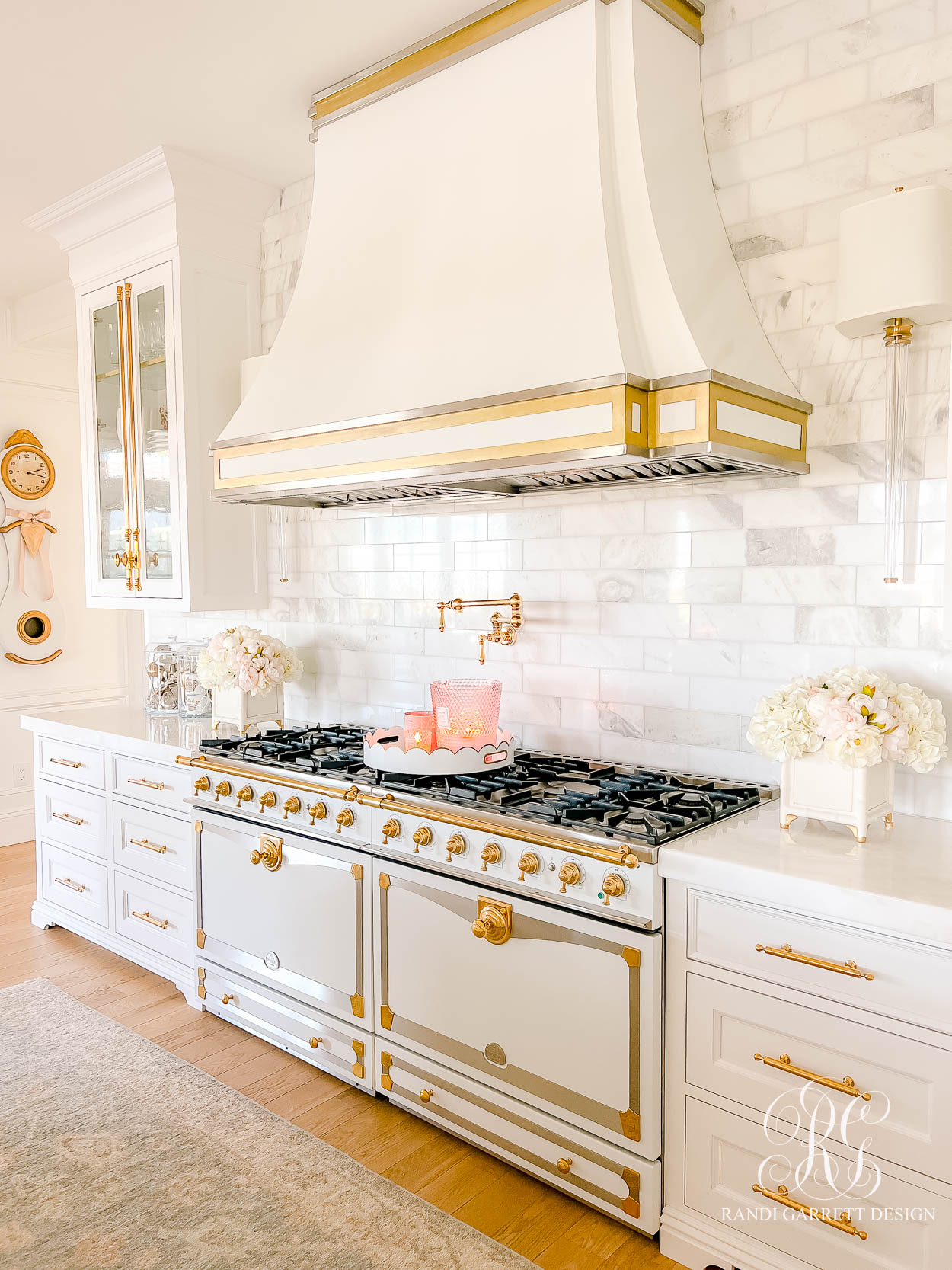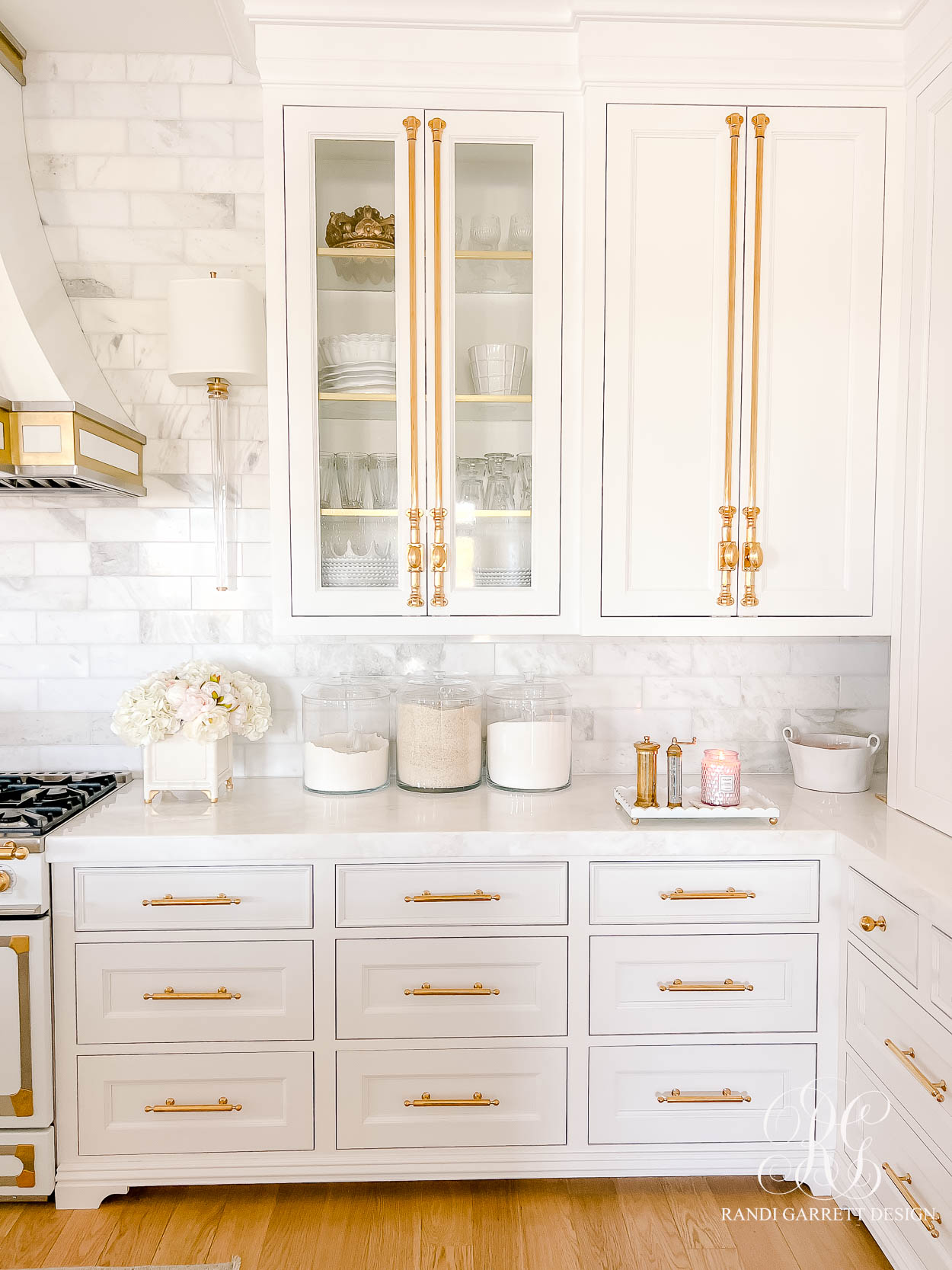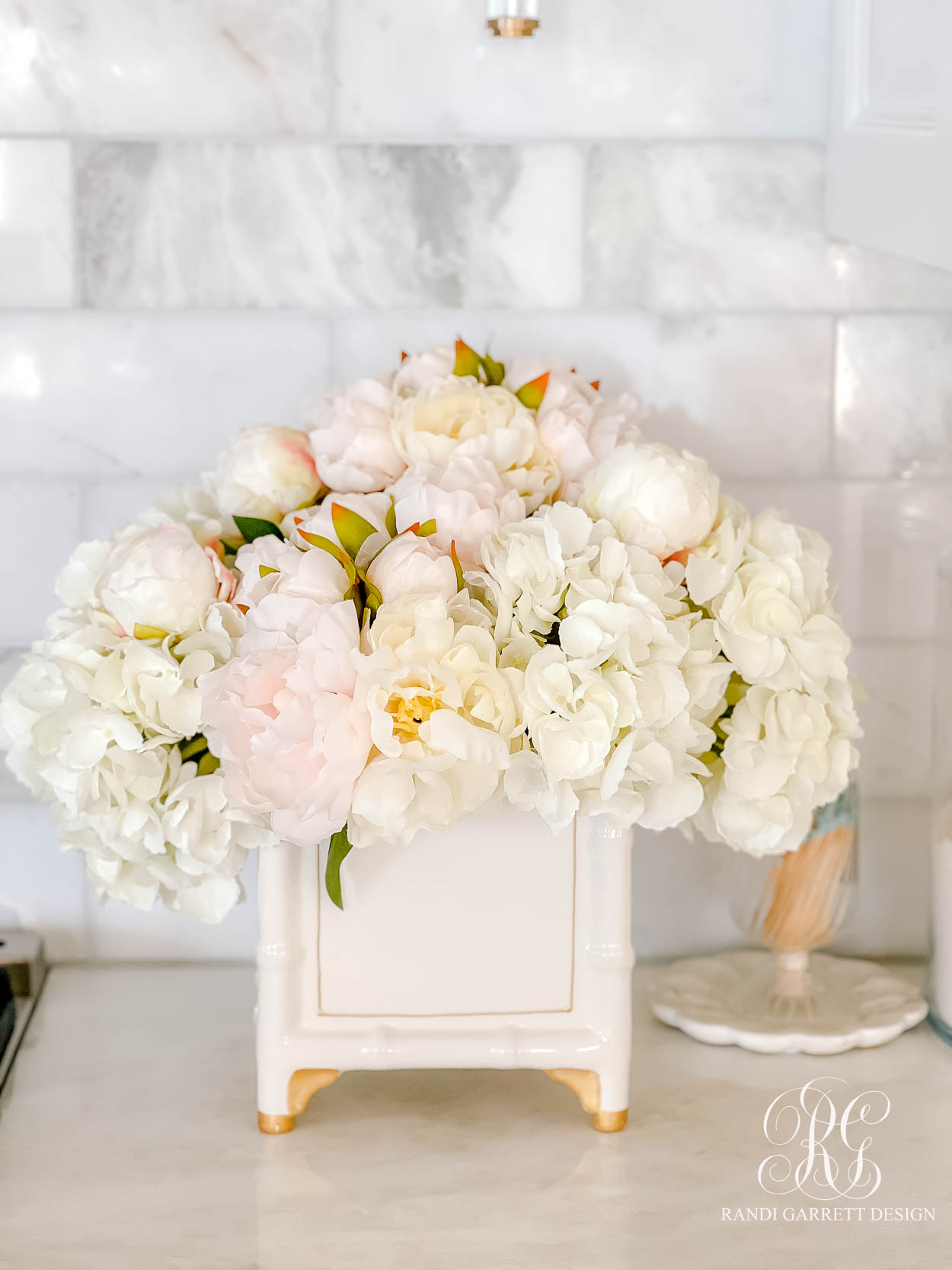 Use this white and gold cache pot, 2 peony bunches, 2 hydrangea stems and 3 peony buds to create this pink and gold Valentine's Day floral arrangement.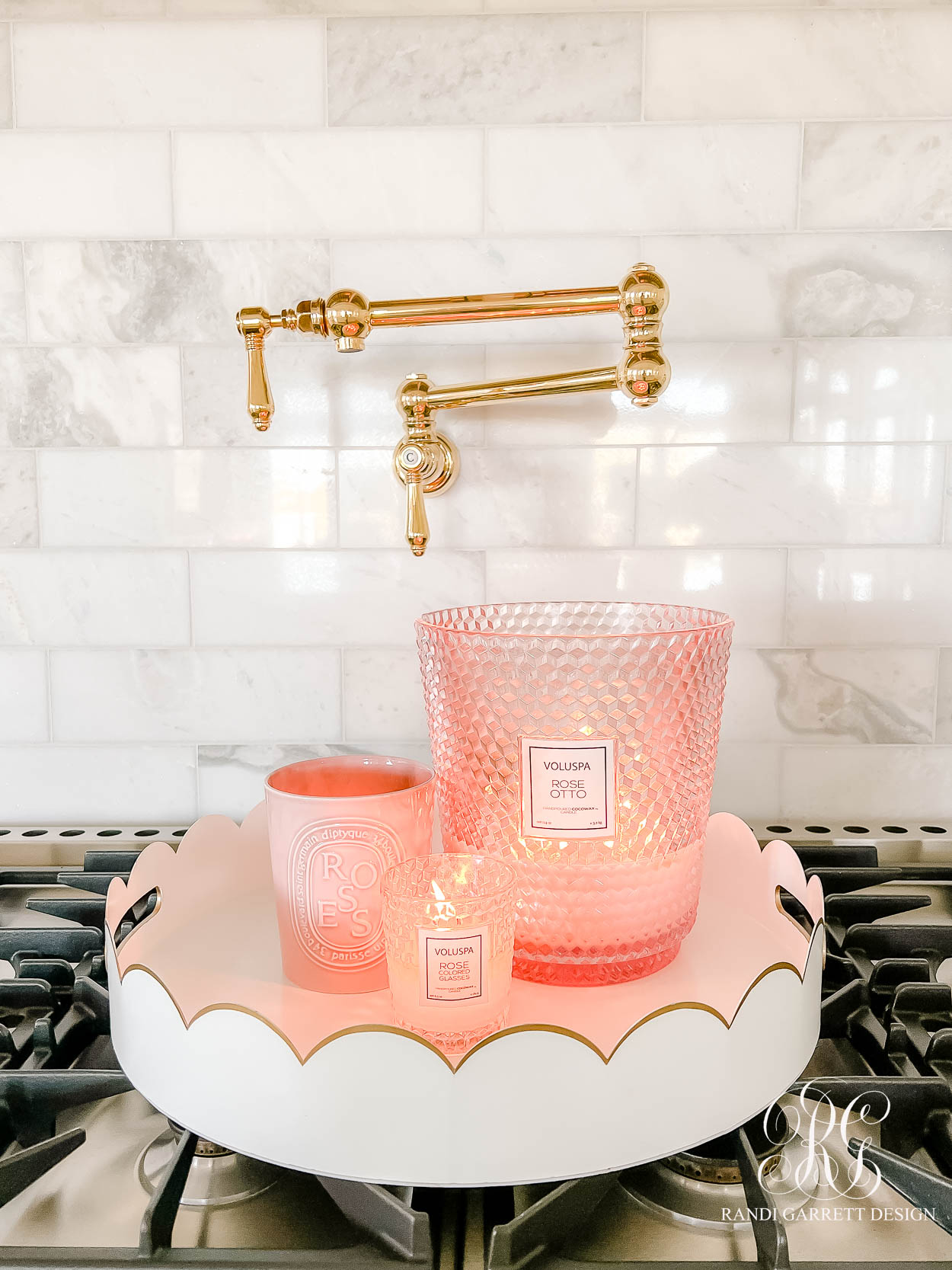 White gold scalloped tray | Rose Otto 5 wick candle | Roses candle | Rose colored glasses candle
These candles small amazing burning alone or all together. Use this scalloped tray to hold them and create a simple Valentine's Day vignette!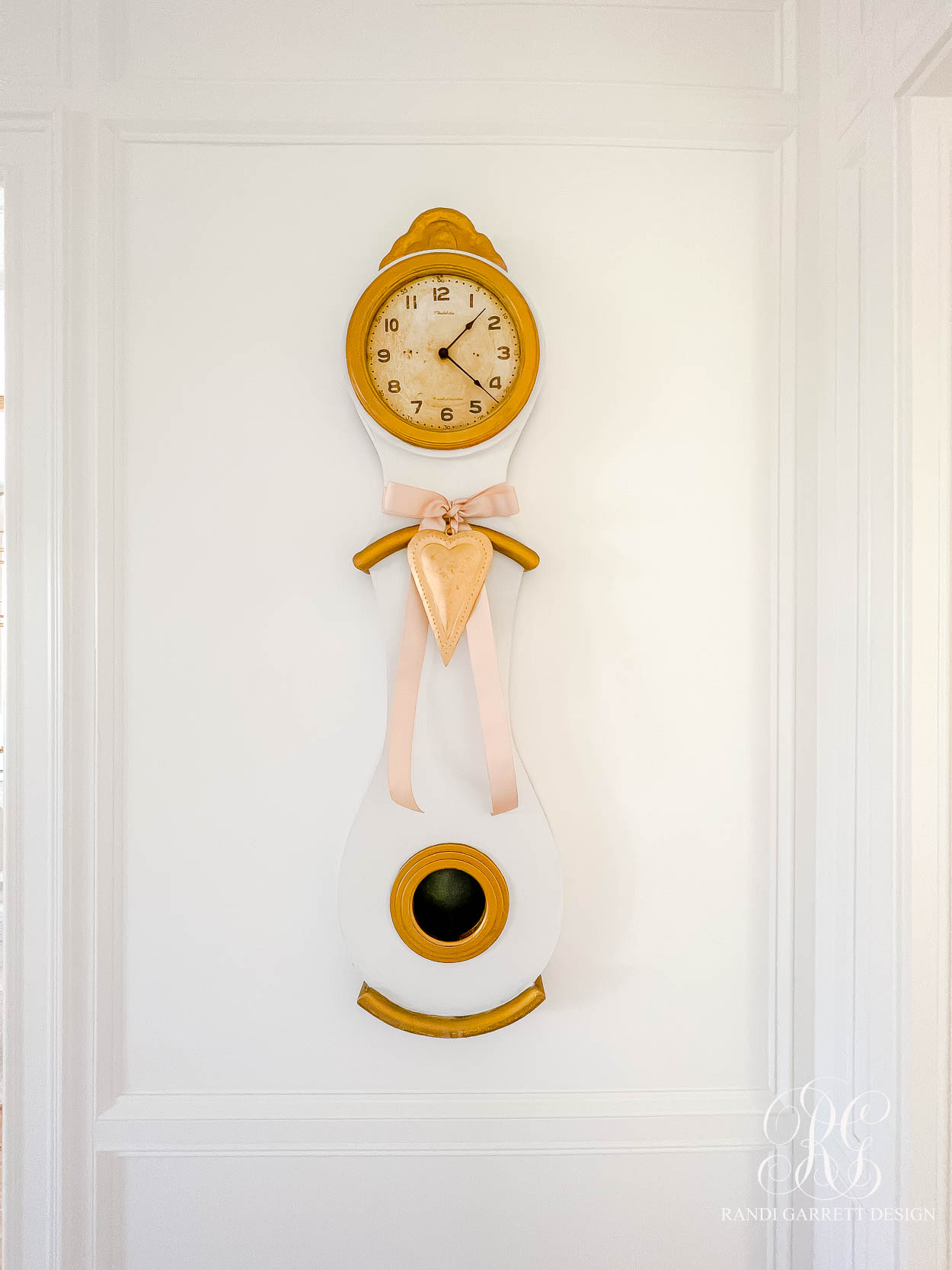 Blush Ribbon | Gold Heart Ornament | Ornament Hook | Sweedish Clock (I painted the gold accents)











Pink and Gold Valentine's Decor Ideas – Dining Room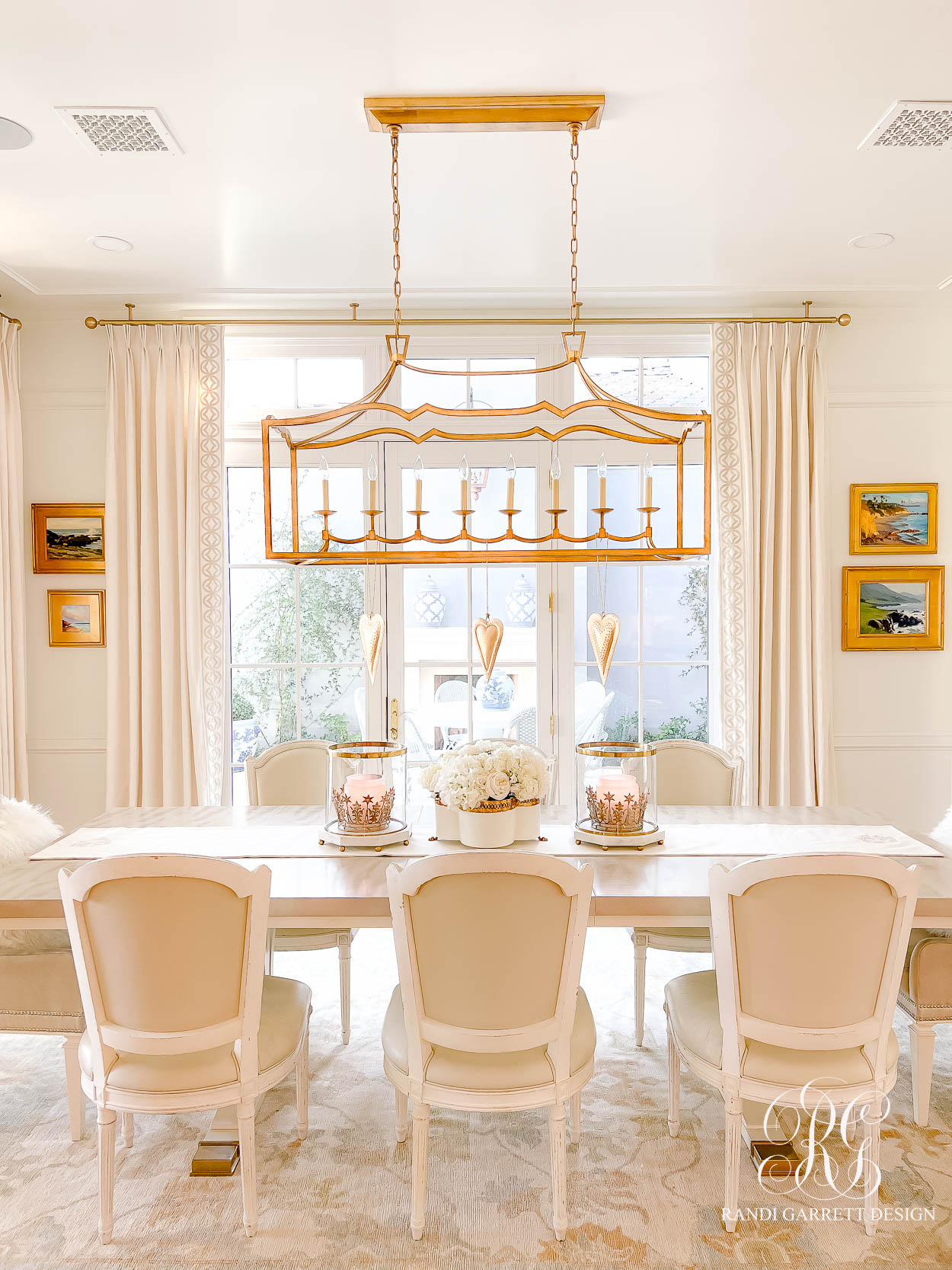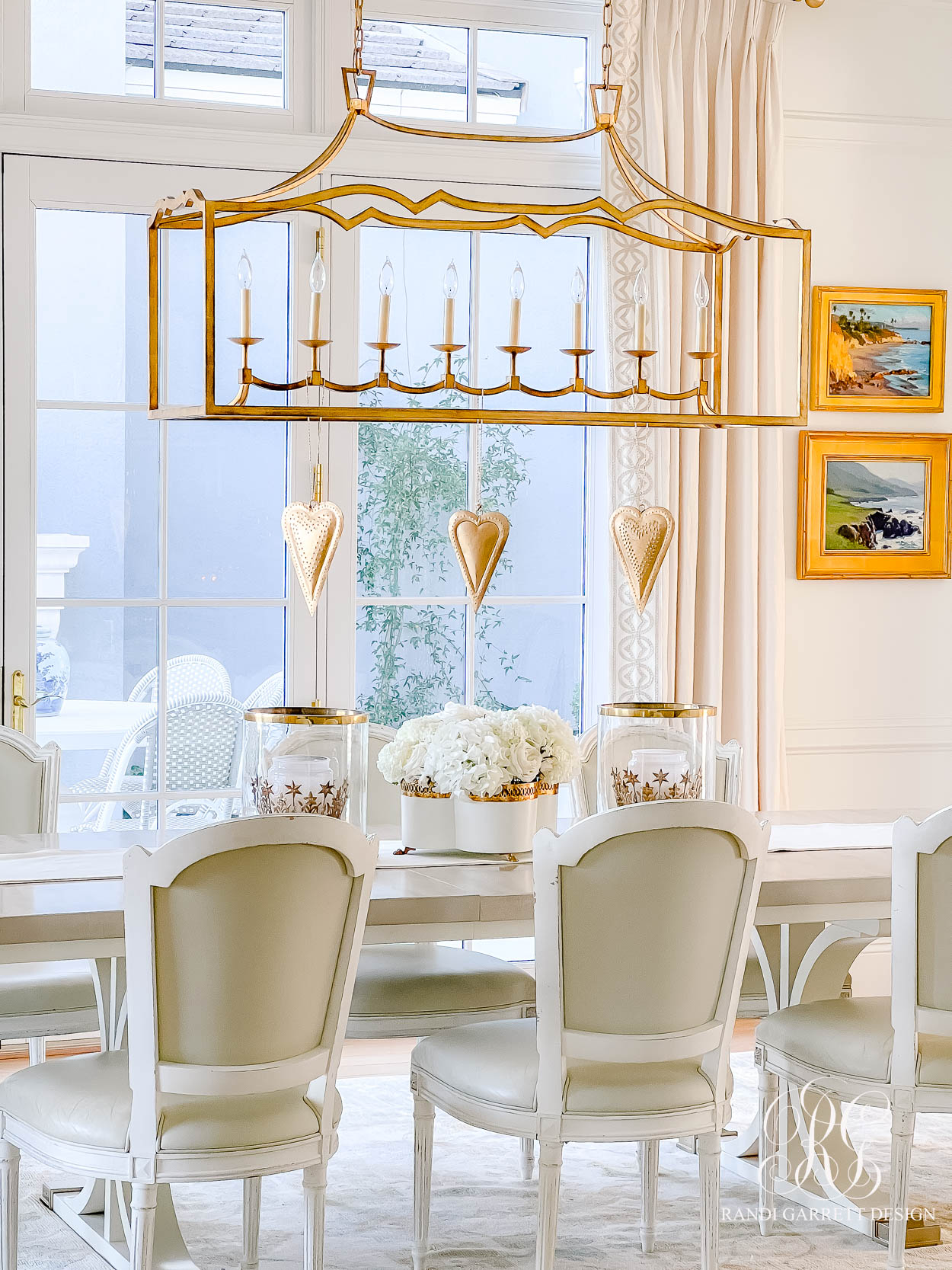 Heart Ornaments | Pink Candles | Crown | Hurricane (budget option here) | Lantern Light
Tie these gold heart ornaments to your kitchen lights for a simple Valentine's Day touch. I used some gold and white twine to attach mine.
Adding crowns around your candles is a fun way to sprinkle your queen of heart mojo around your home! These pink candles fit perfect inside the crown and smell amazing!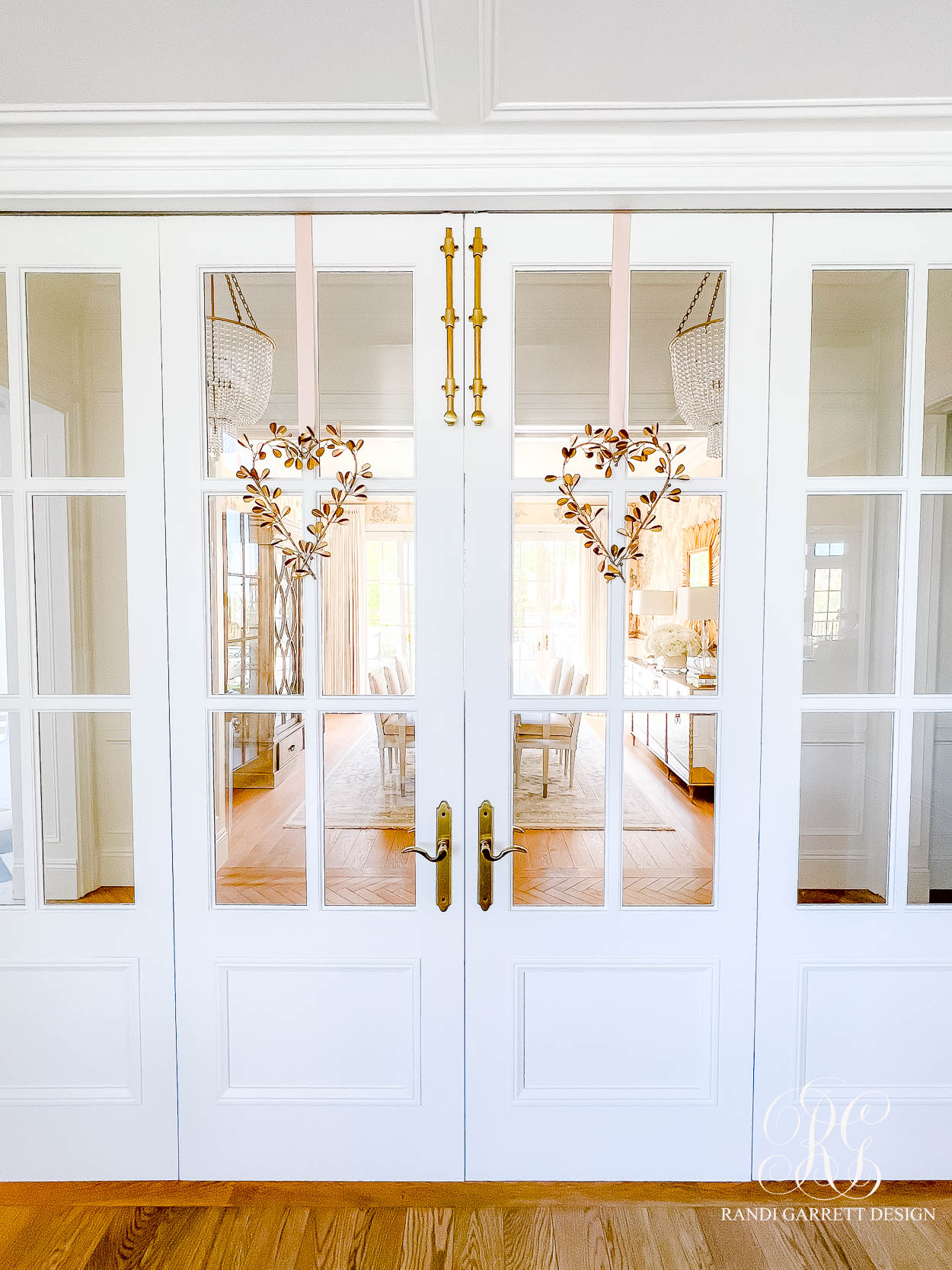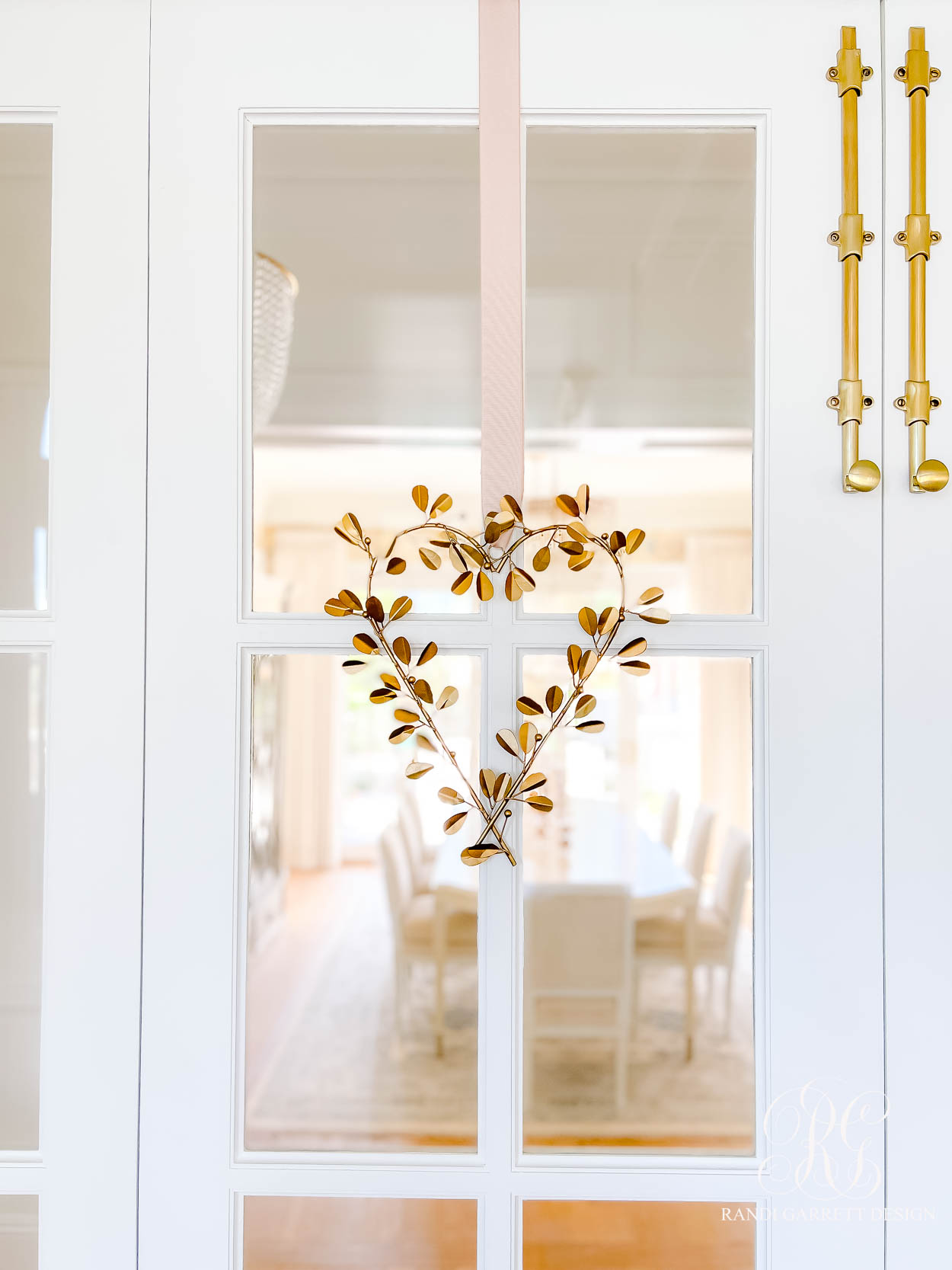 Heart Laurel Wreath | Blush Ribbon
Hang these heart laurel wreaths on your door by taking them at the top!


Pink and Gold Valentine Decor Ideas – Family Room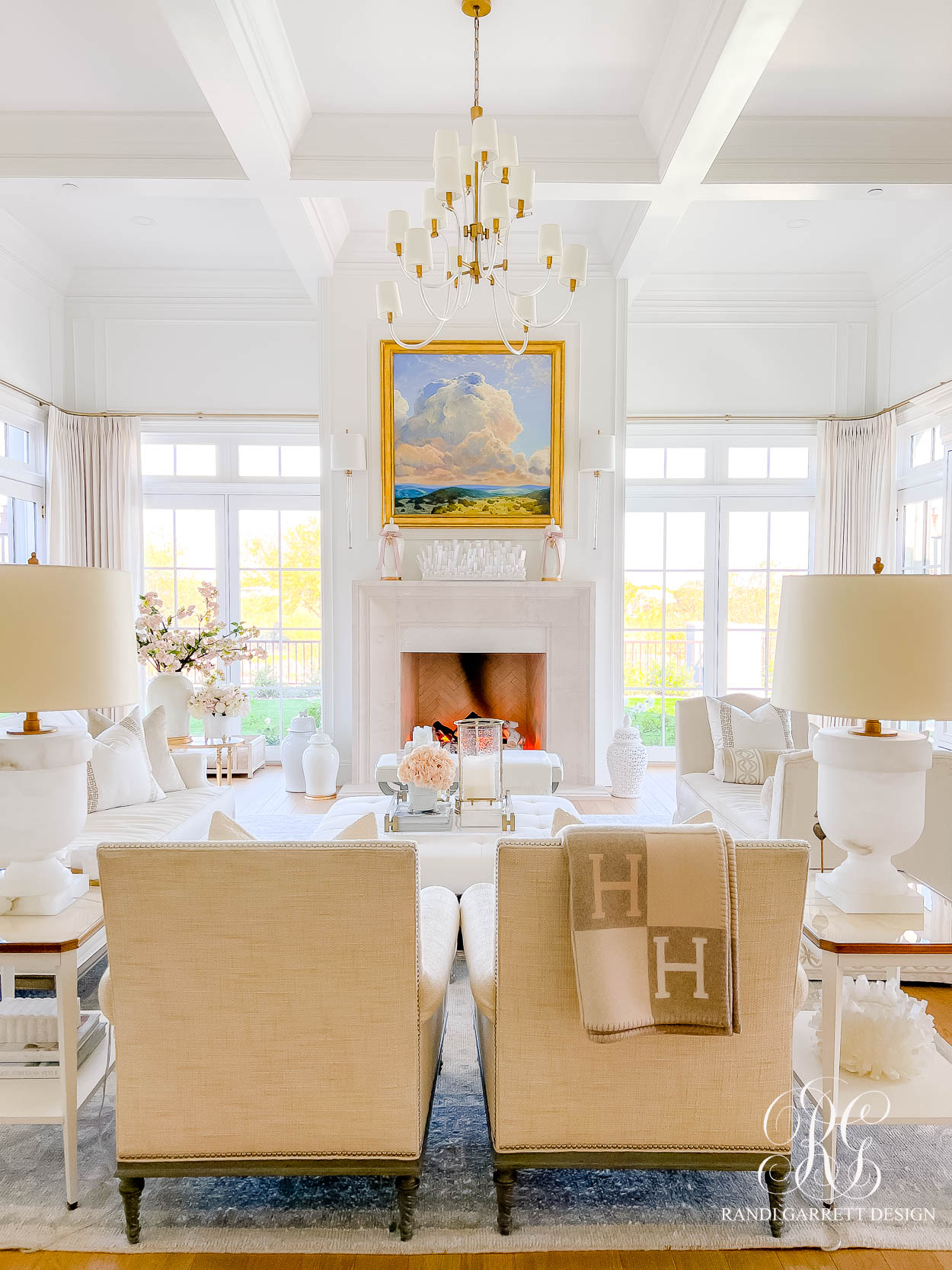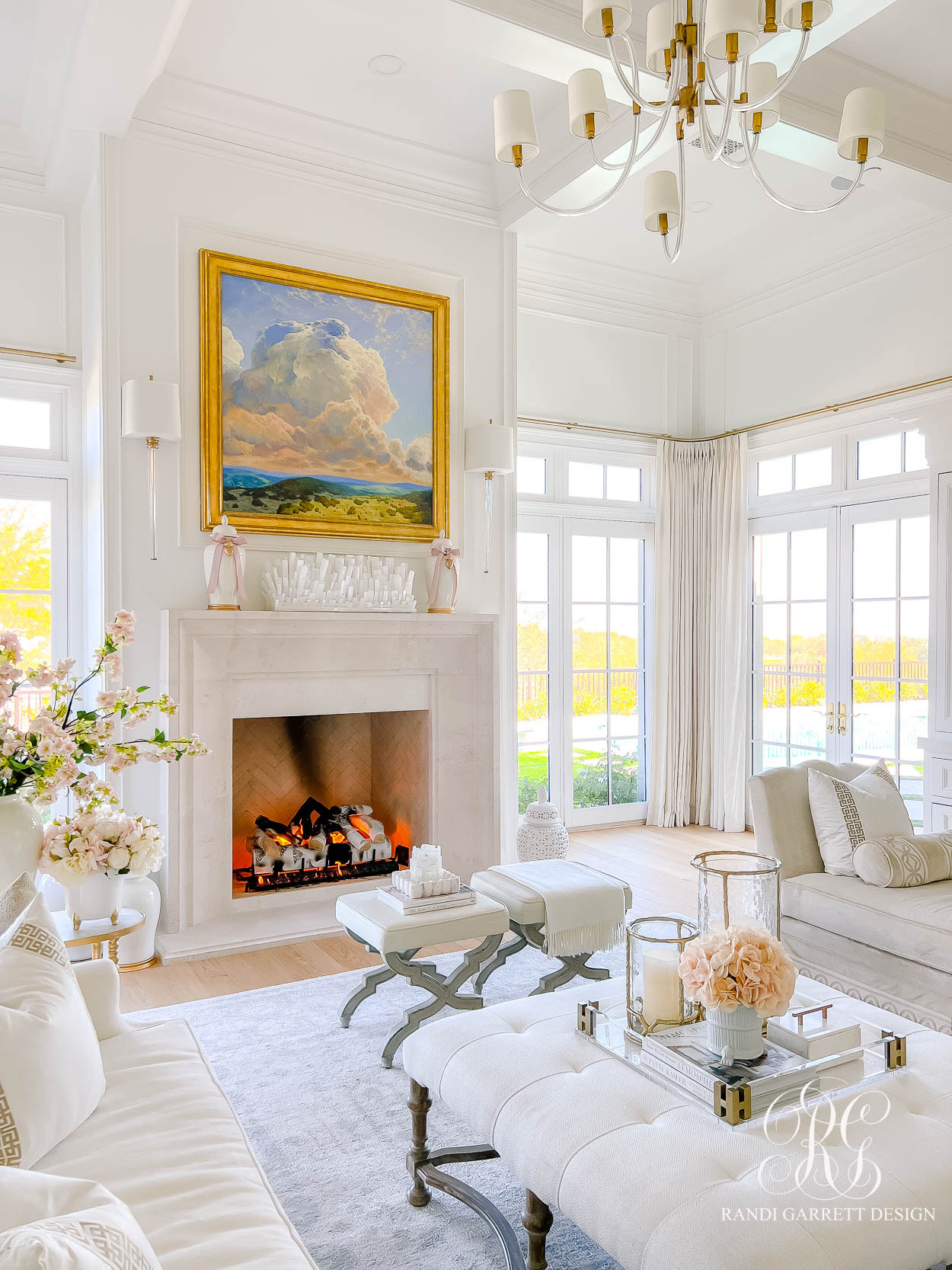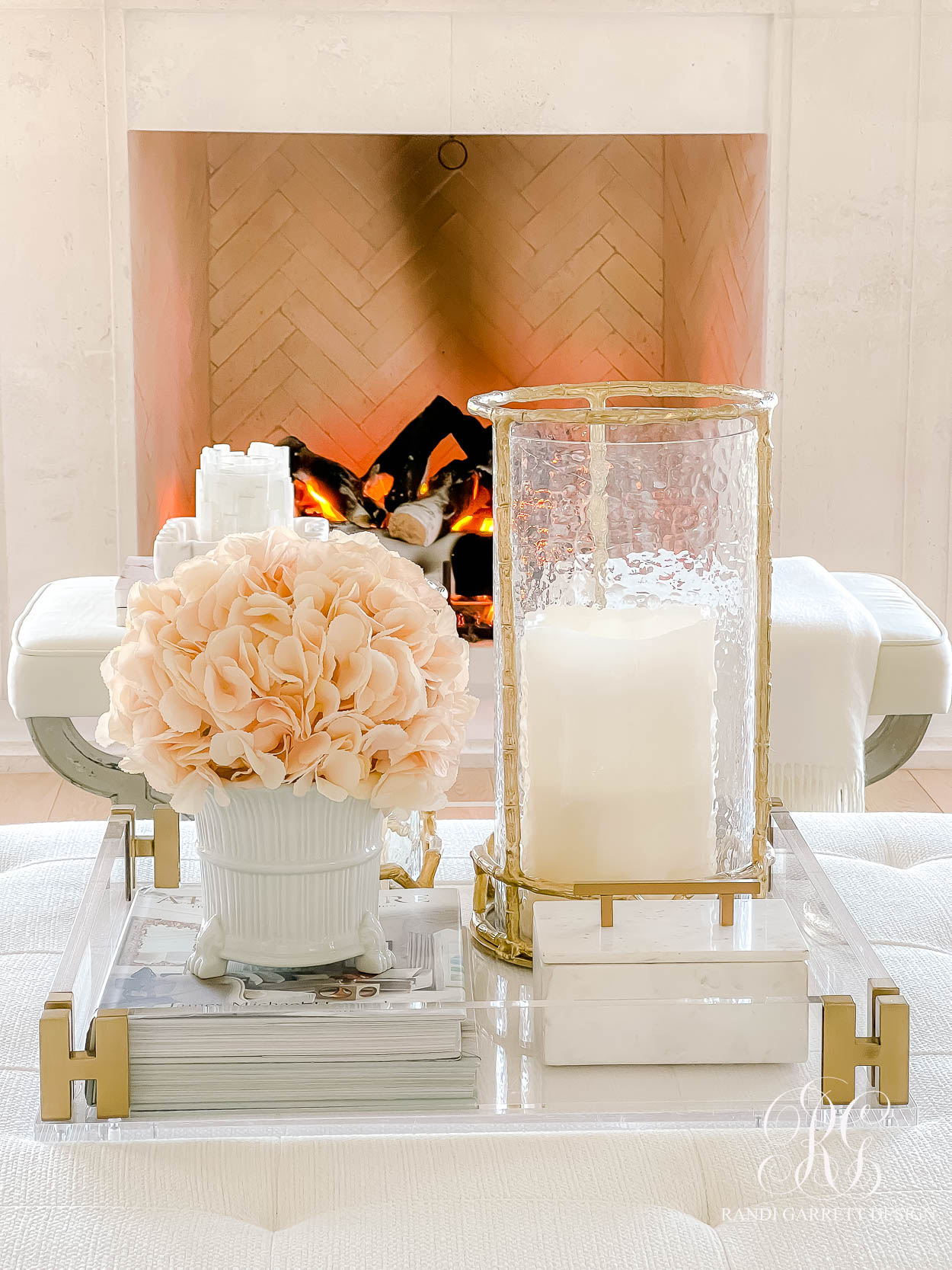 Blush Hydrangea |White Cachepot | Gold Bamboo Hurricane | Marble Box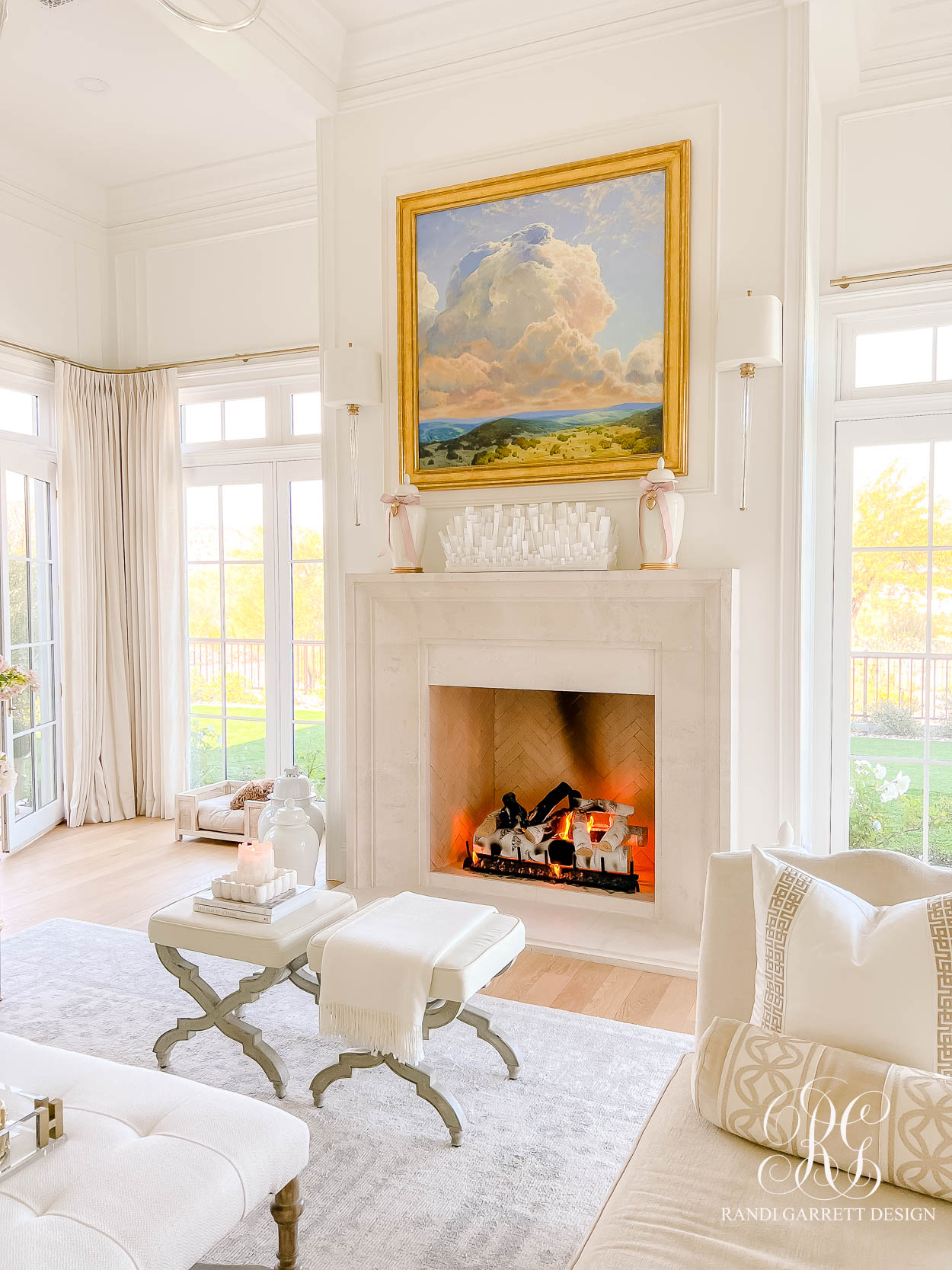 We added a new romantic piece to our family room over the holidays, this gorgeous selenite sculpture! It is completely customizable and will take your breath away! You can order your's here!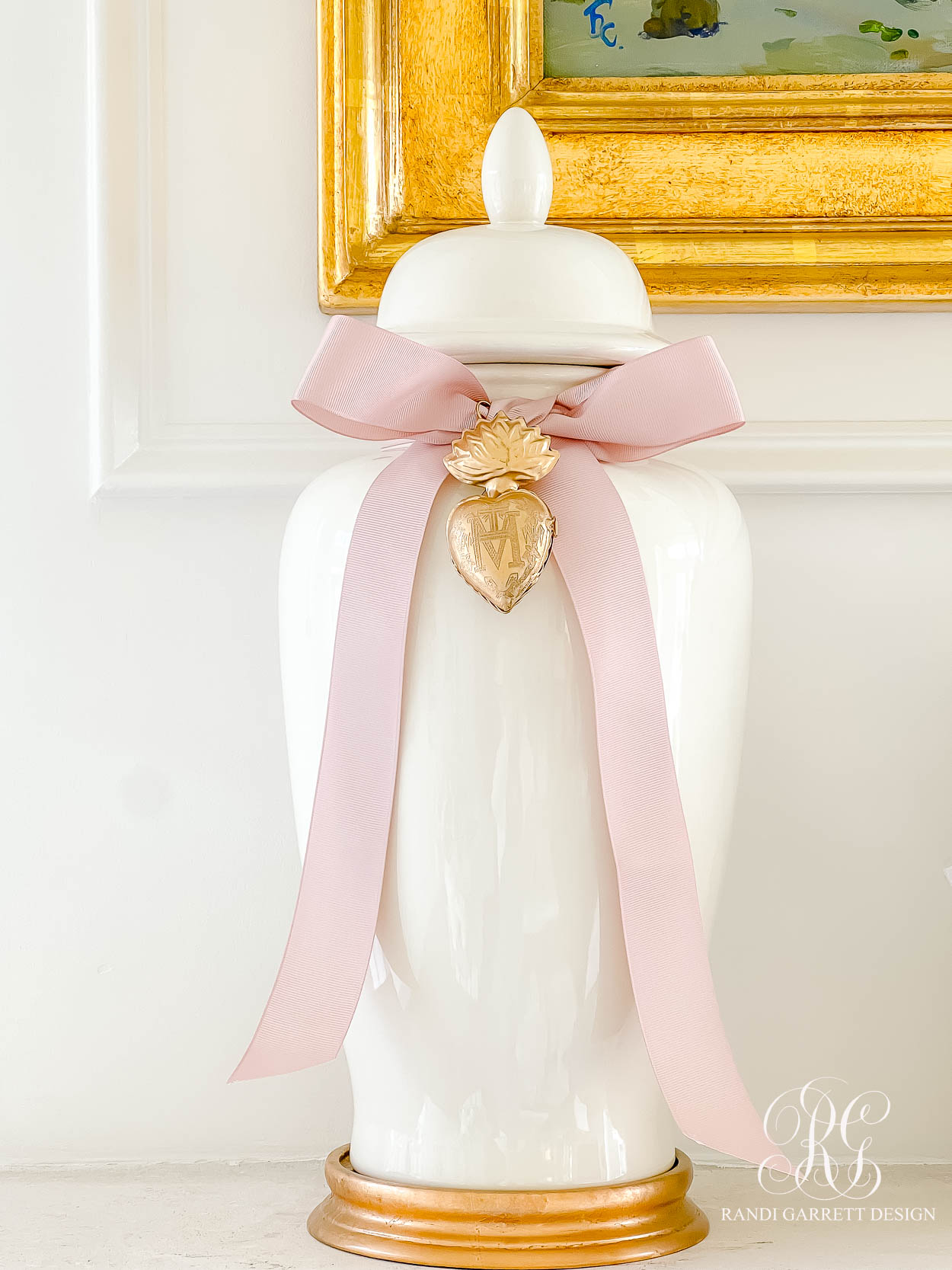 White Ginger Jar | Sacred Heart | Blush Ribbon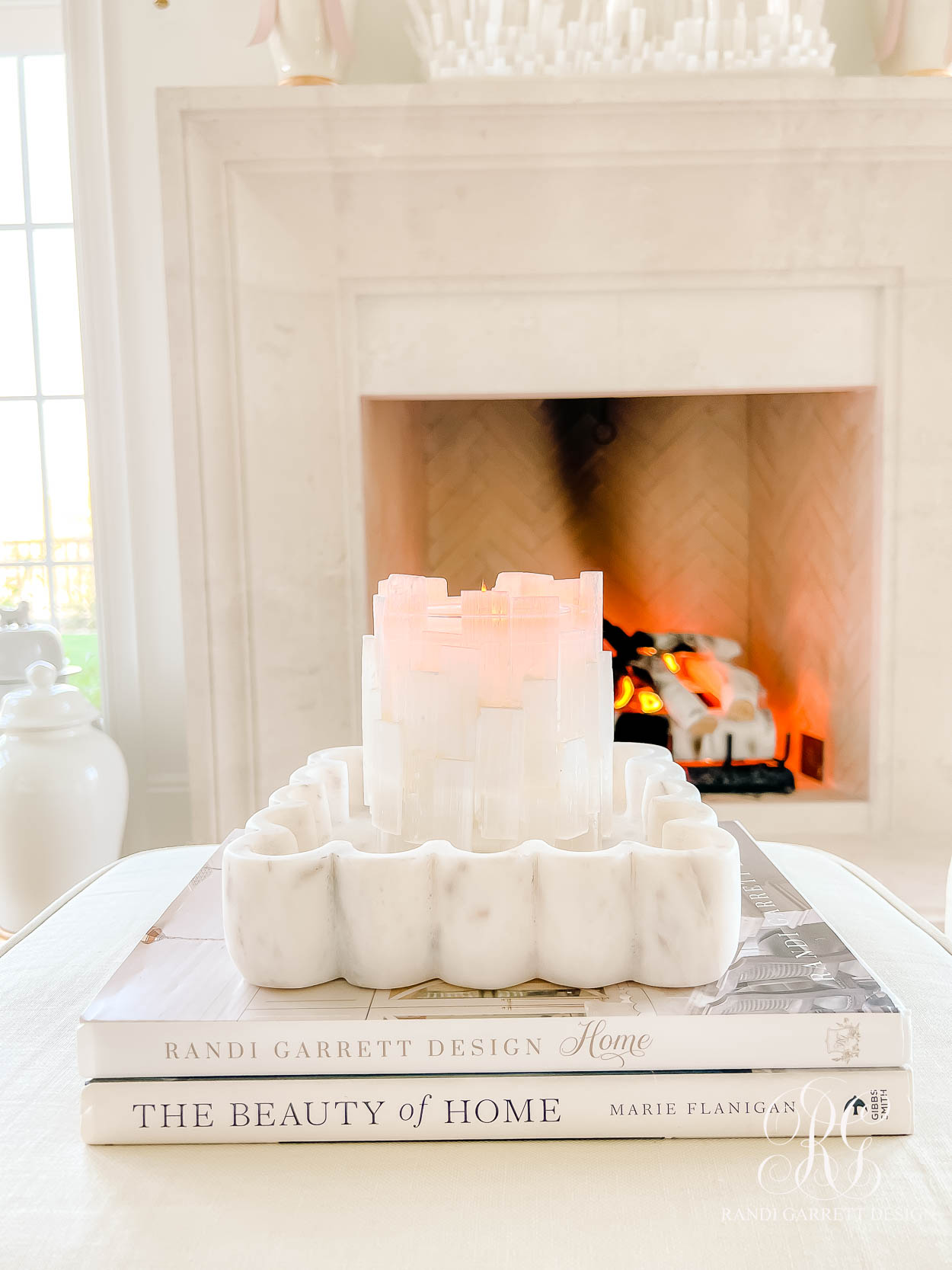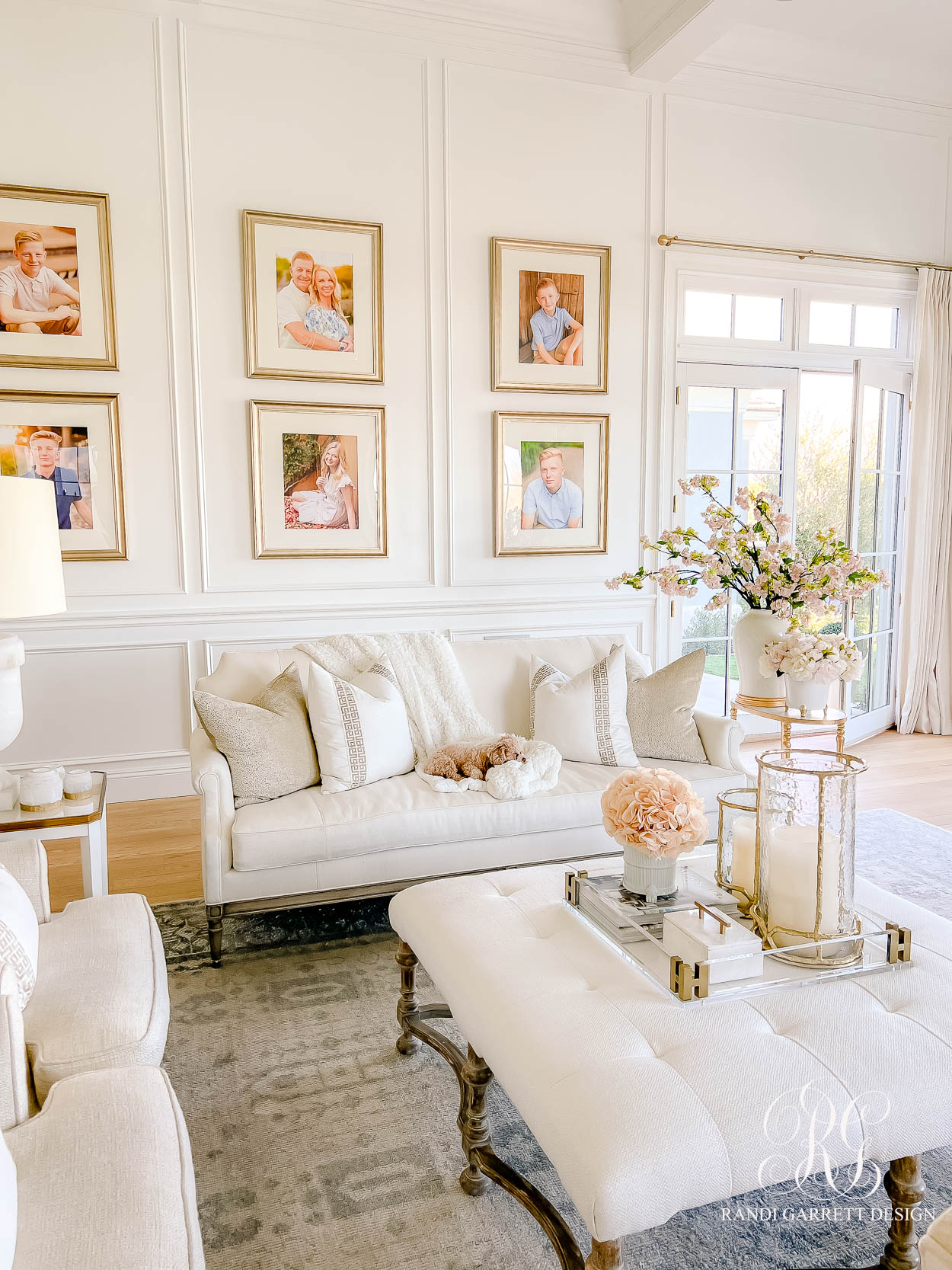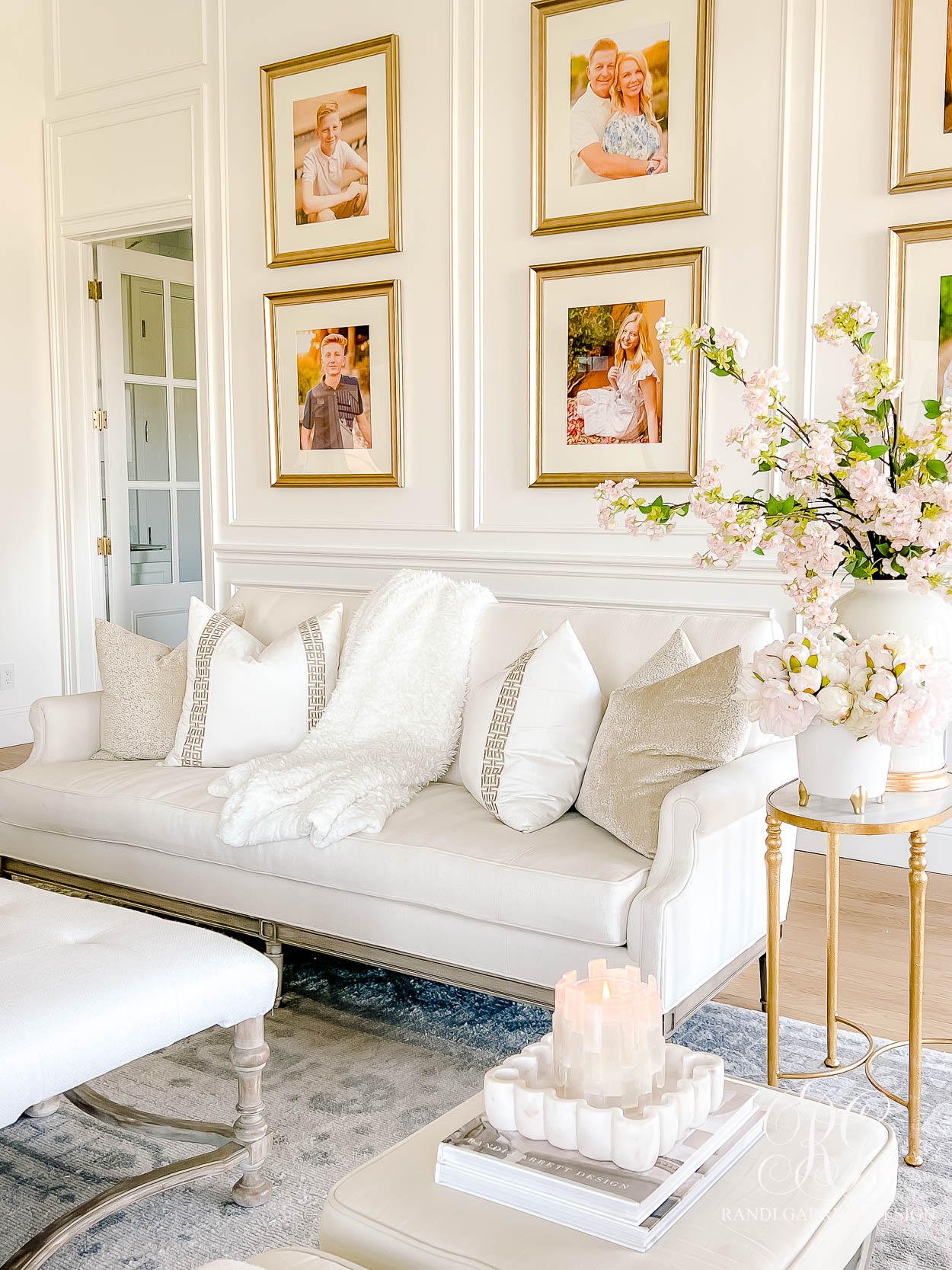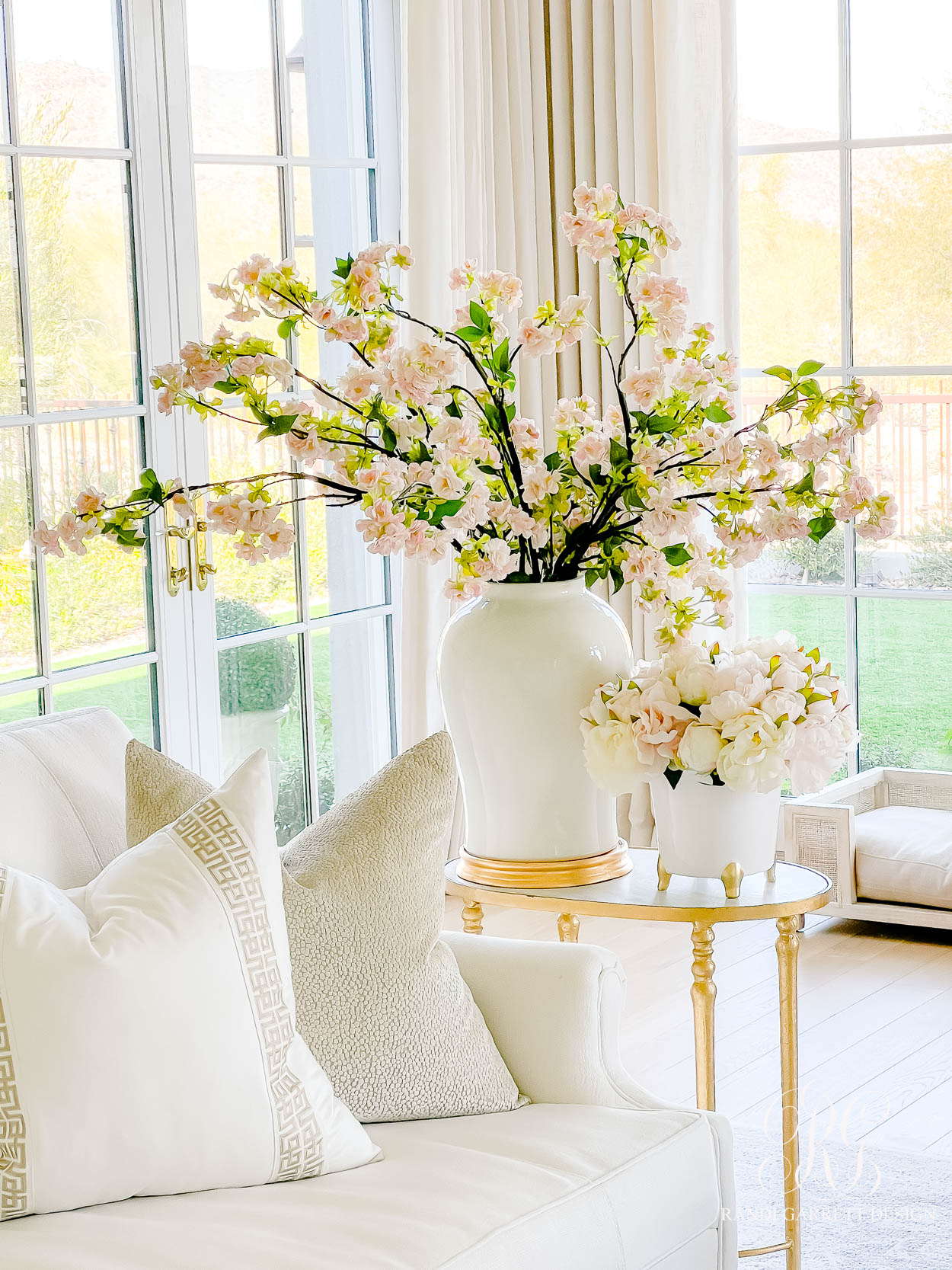 Dottie Throw Pillow 22″ | Greek Key Pillow 22″ | White and Gold Ginger Jar | Cherry Blossom Stems (12 in my jar) | White Gold Cachepot | Peony Bunches ( 4 in my vase )