Recipes have such an amazing power to create lasting traditions in our homes. Several years ago, my mom hosted me and some of my dearest girlfriends. She got up early and made these homemade pumpkin waffles with homemade buttermilk syrup. The house was completely enveloped in the smells of Fall. They tasted more incredible then they smelled! My friends and I were dying over how good they were. You'd better believe I got the recipe and started making them for my kiddos! This pumpkin waffle recipe with homemade buttermilk syrup has become a beloved tradition at our house! I know it will become a family favorite at your house too! I think of my sweet mom every time I make them, making them even more special.
Pumpkin Waffle Recipe + Homemade Buttermilk Syrup

Serving Size
12 Waffle Squares
Ingredients
Waffle Ingredients
2 1/2 cups all purpose flour
1/3 cup packed brown sugar
2 1/4 tsp baking powder
1 tsp baking soda
1/2 tsp salt
2 tsp ground cinnamon
1 tsp ground ginger
1/4 tsp ground cloves
4 eggs
1 cup milk
1 cup buttermilk
1 cup canned pumpkin puree
3/4 stick (6 T) unsalted butter, melted
Buttermilk Syrup Ingredients
1 stick salted butter
3/4 cup sugar
1/2 cup buttermilk
1 tsp baking soda
1 tsp vanilla extract
Instructions
Waffle Instructions:
Preheat waffle iron.
Shift together flour, brown sugar, baking powder and soda, salt and spices.
Whisk eggs in a large bowl until blended, then whisk in milk, buttermilk, pumpkin and butter until smooth.
Brush or spray waffle iron with oil. Pour about 1/2 cup of batter into each waffle iron square.
Close lid and cook until crispy.
Repeat until batter is gone.
Top with homemade buttermilk syrup, directions below.
Syrup Instructions:
In a medium saucepan, because it expands), melt butter then add sugar and buttermilk.
Remove from heat when starts to boil.
Add baking soda and vanilla.
Whisk together and serve.
This syrup will last up to 3 weeks in the fridge.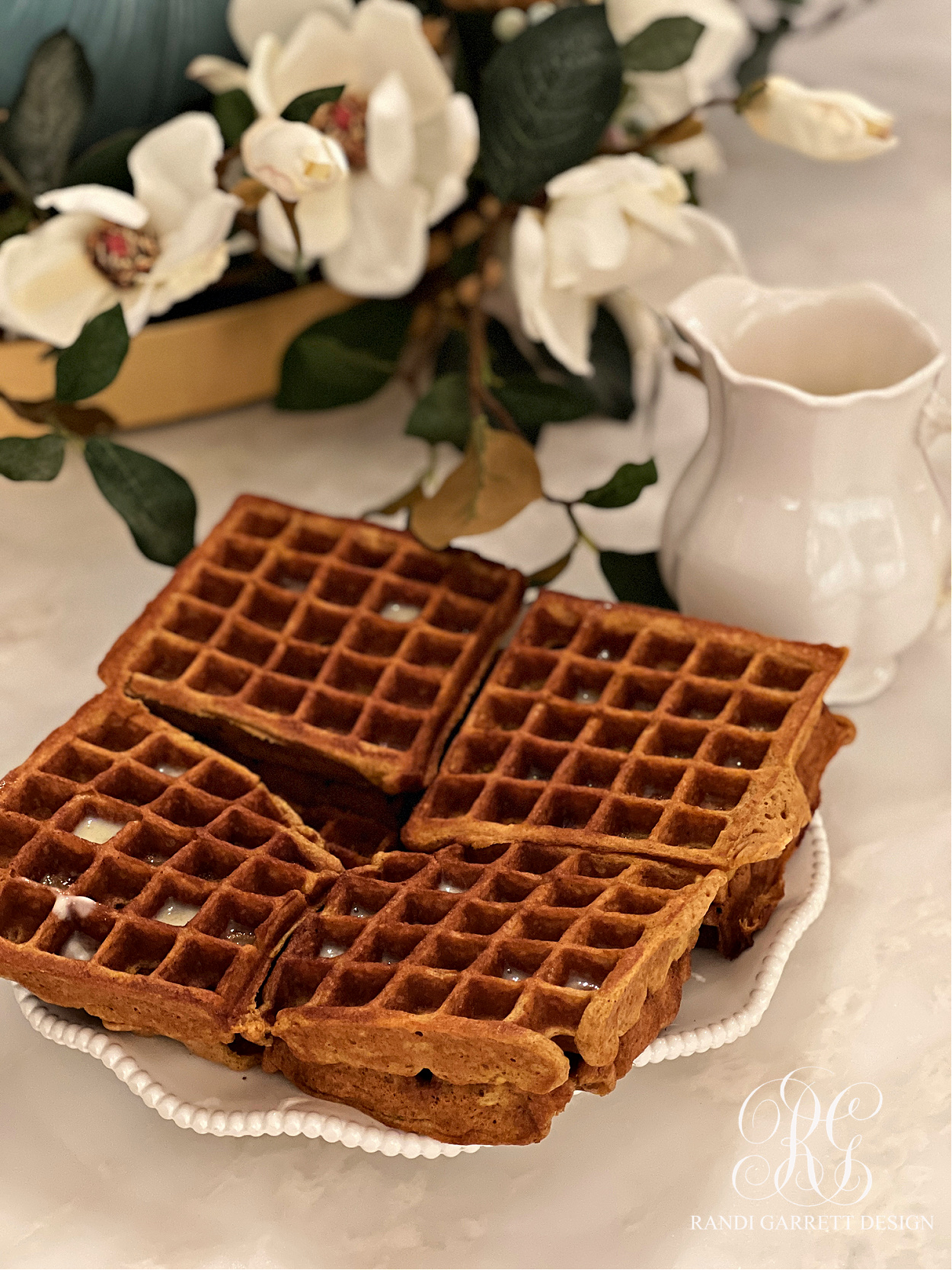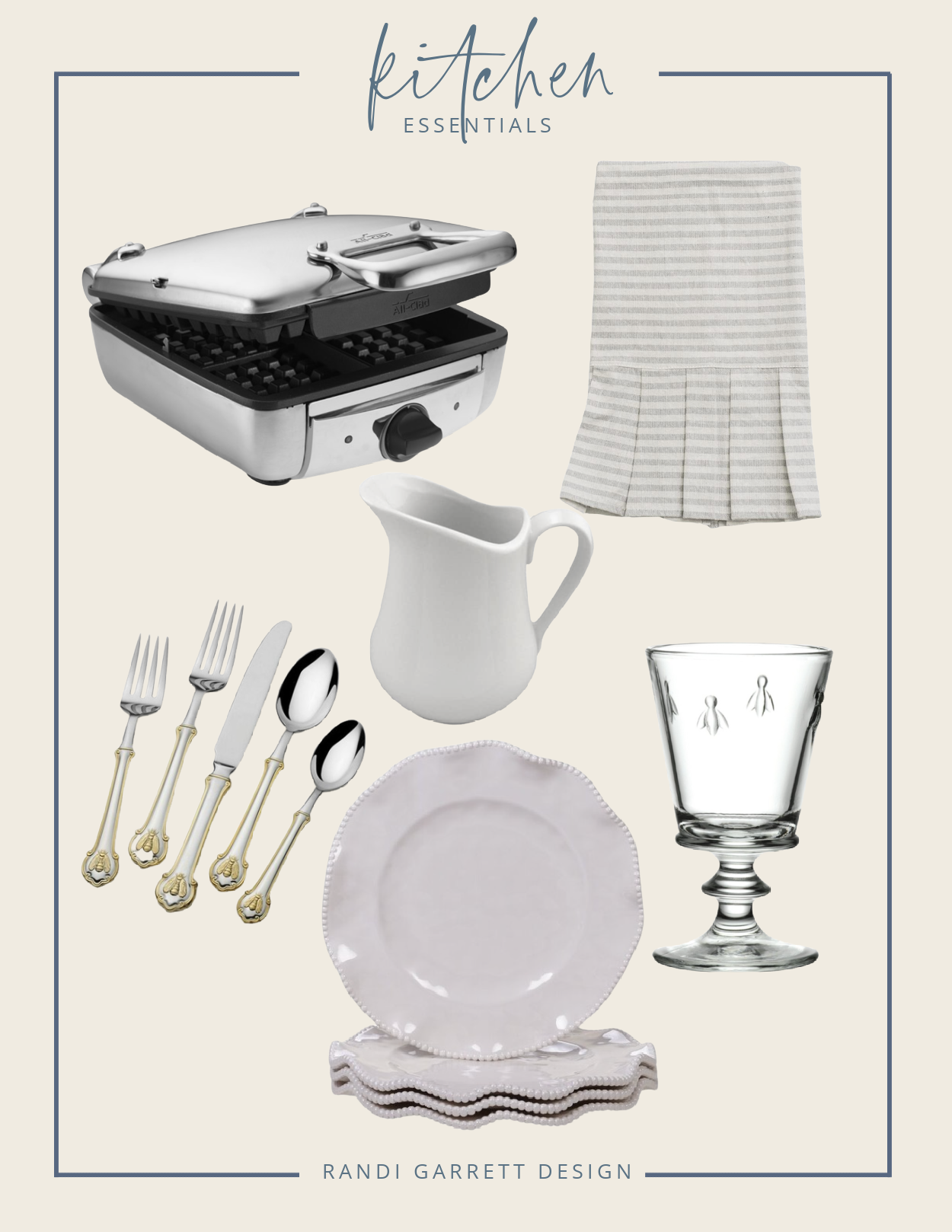 This is my absolute favorite waffle maker! I have had it for over about 12 years! Several of our family members have it too! It makes a great gift. I like to pour the buttermilk syrup into a small white pitcher for easy serving.