A few days ago I shared our entryway styled for Fall. Check it out here!
Today, I am sharing ideas on how you can style your kitchen for Fall. All of the ideas I am sharing a so simple to do! These ideas will give your home a cozy Fall feeling without having to spend a ton of time styling!
Let's get started! Welcome to my Fall Home Tour – kitchen edition!
This post contains affiliate links for your convenience. Read my disclosure policy here.
Fall Home Tour – Kitchen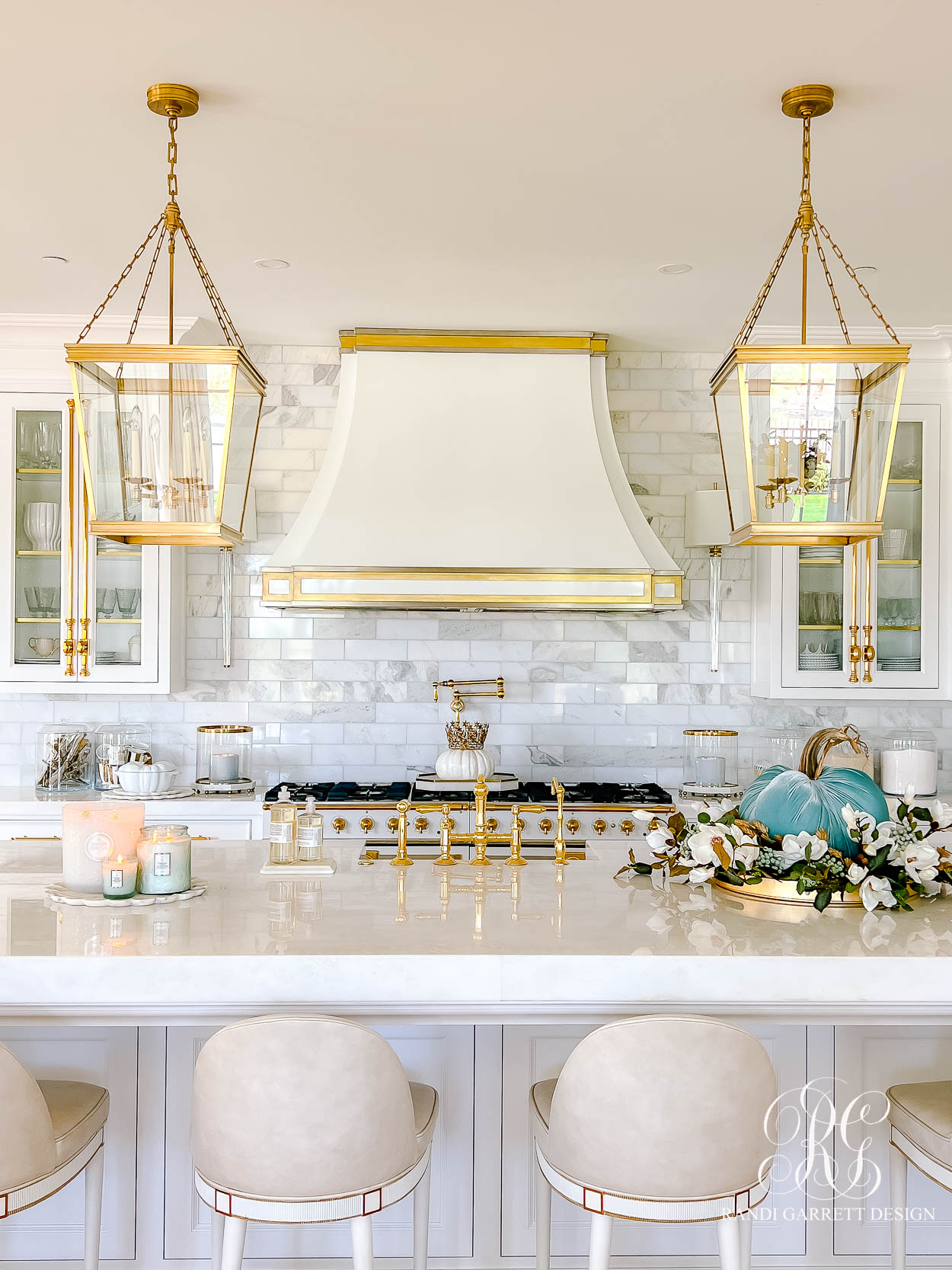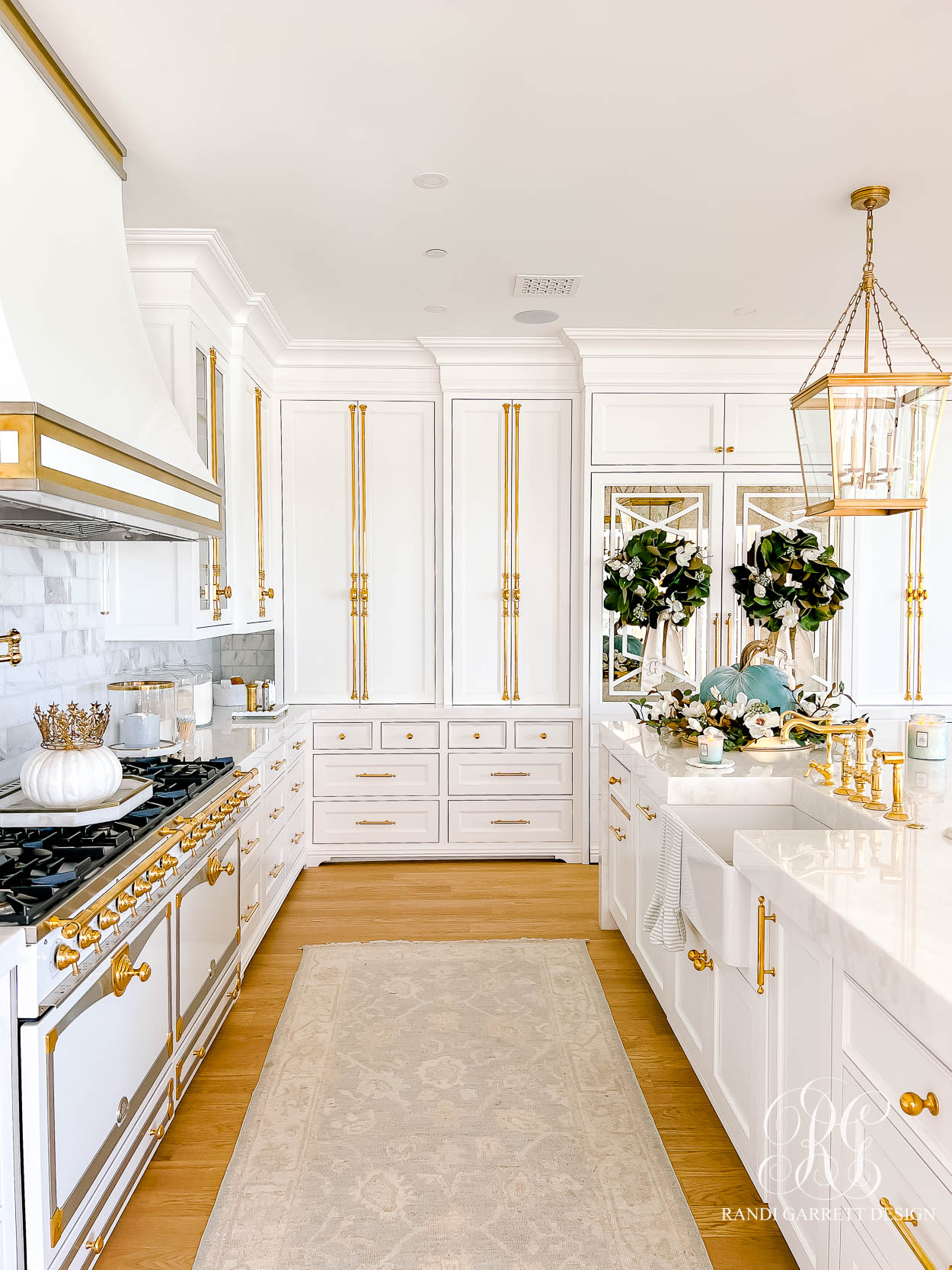 Add wreaths to your fridge or cabinets
Hang them with command hooks. I used my magnolia wreaths I have had for several years. You can dress up any wreath by adding more florals, berries, ribbon or a wreath sash! That is exactly what I did. Simply tuck your floral or berry stems into your wreath base. Don't even worry about gluing them down. Then to finish the look off, you can add your ribbon or wreath sash.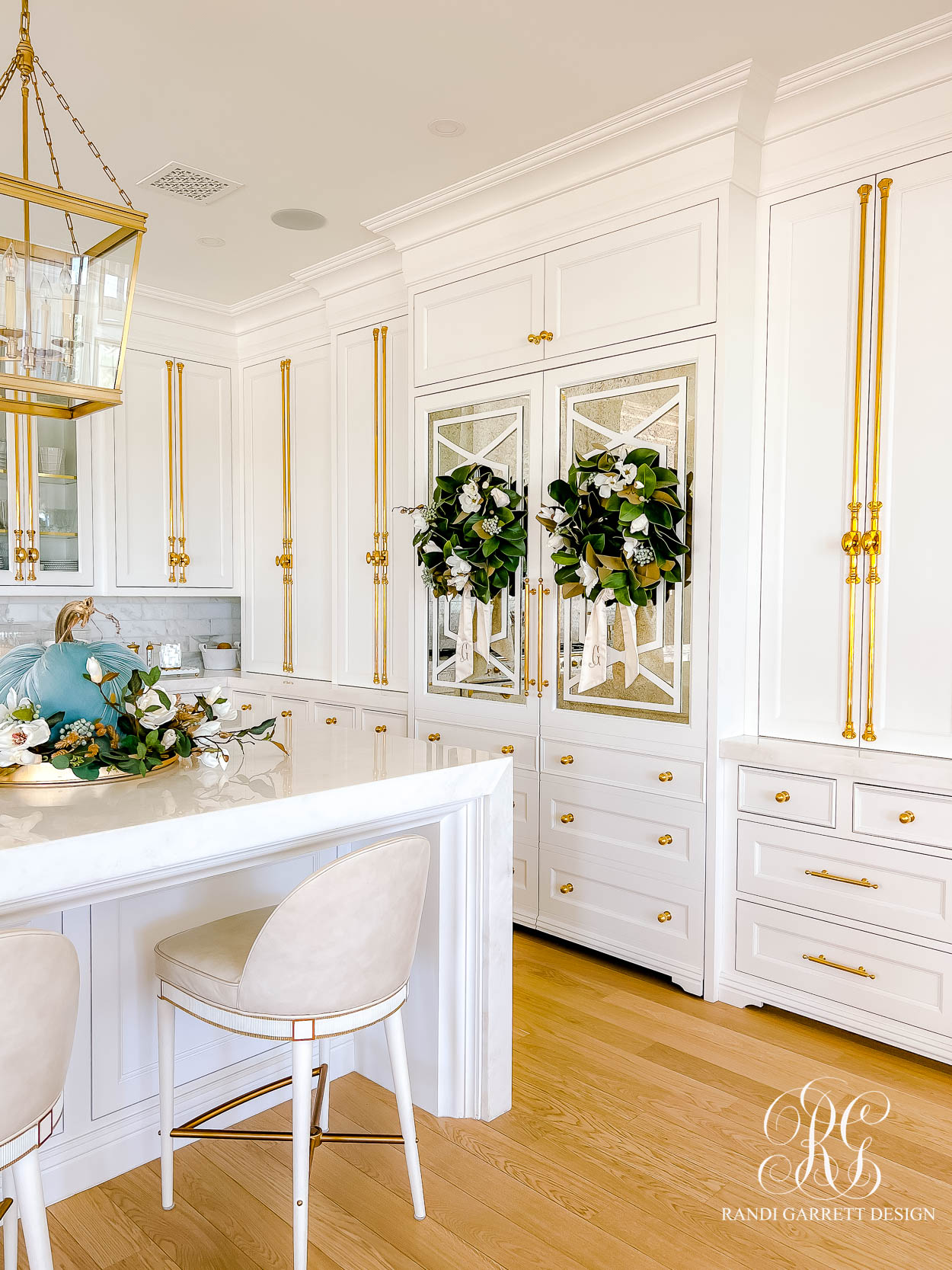 Magnolia Wreaths | Added Magnolia Pick in Wreath | Added Berry Pick in Wreath | Monogrammed Wreath Sash | Cabinet Hardware sourced here
Create a stunning centerpiece for your island
Use a large velvet pumpkin (my island is huge so I used the largest size for mine). You could also do a group of 3 smaller pumpkins. Nestle your pumpkin or pumpkins, on a round gold tray ( budget friendly gold tray). Next, tuck about 5-6 magnolia stems around the base of your pumpkin. Then add a these beautiful blueish green berries. Nest them into the foliage of the magnolias. Lastly, you're going to add a few stems of wheat to soften the look. Voila!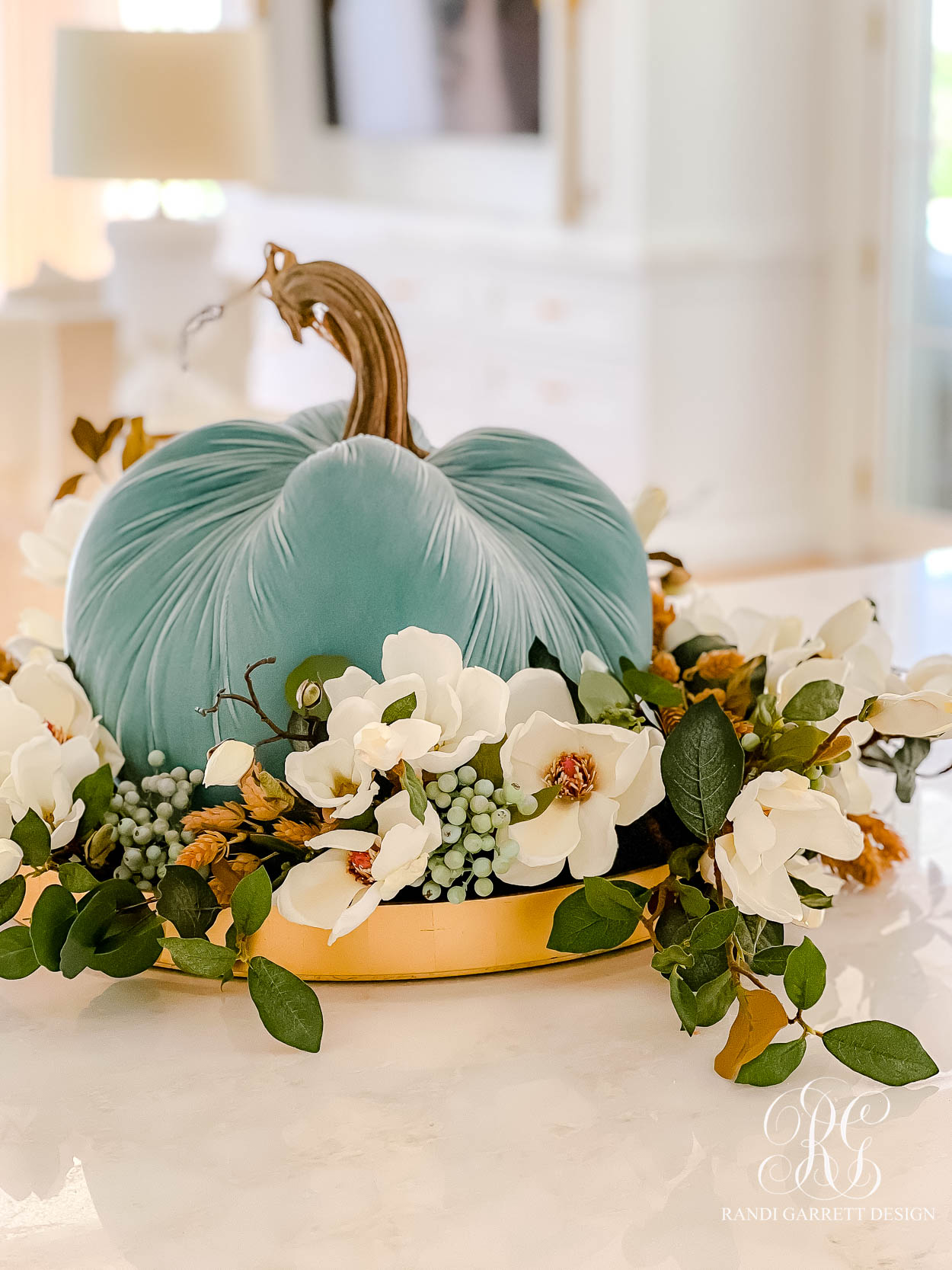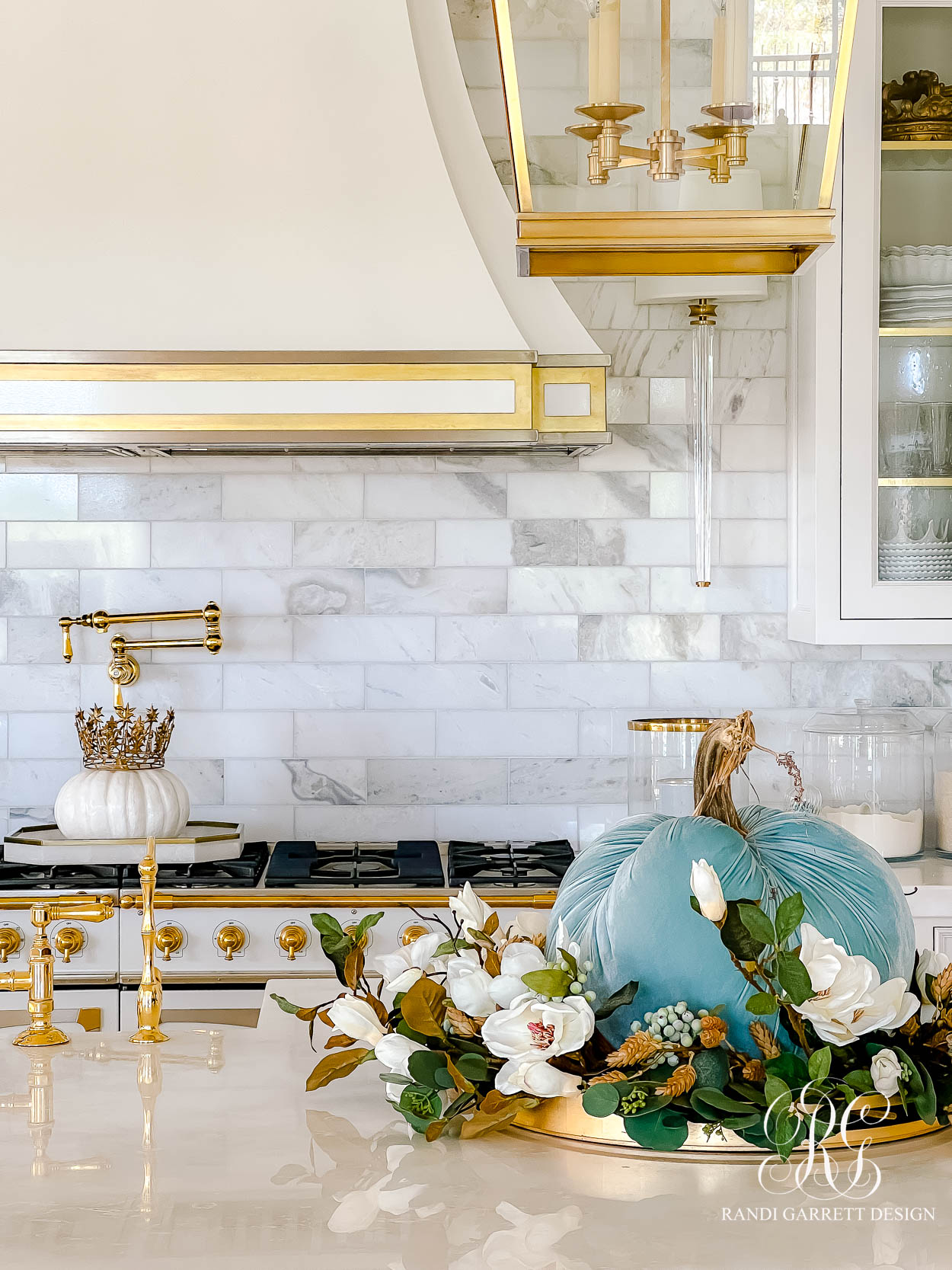 Seafoam Velvet Pumpkin (mine is the Luca, if your island is smaller, use a smaller size) | Round Gold Tray | Faux Magnolia Stems (5) |Eucalyptus Stems (1-2 cut up) | Berry Stems (1 pkg) | Faux Wheat (1 bundle)
Dress up your pumpkins
Take your pumpkins from drab to fab by placing them on a pretty tray or pop a crown on top to add some Fall magic!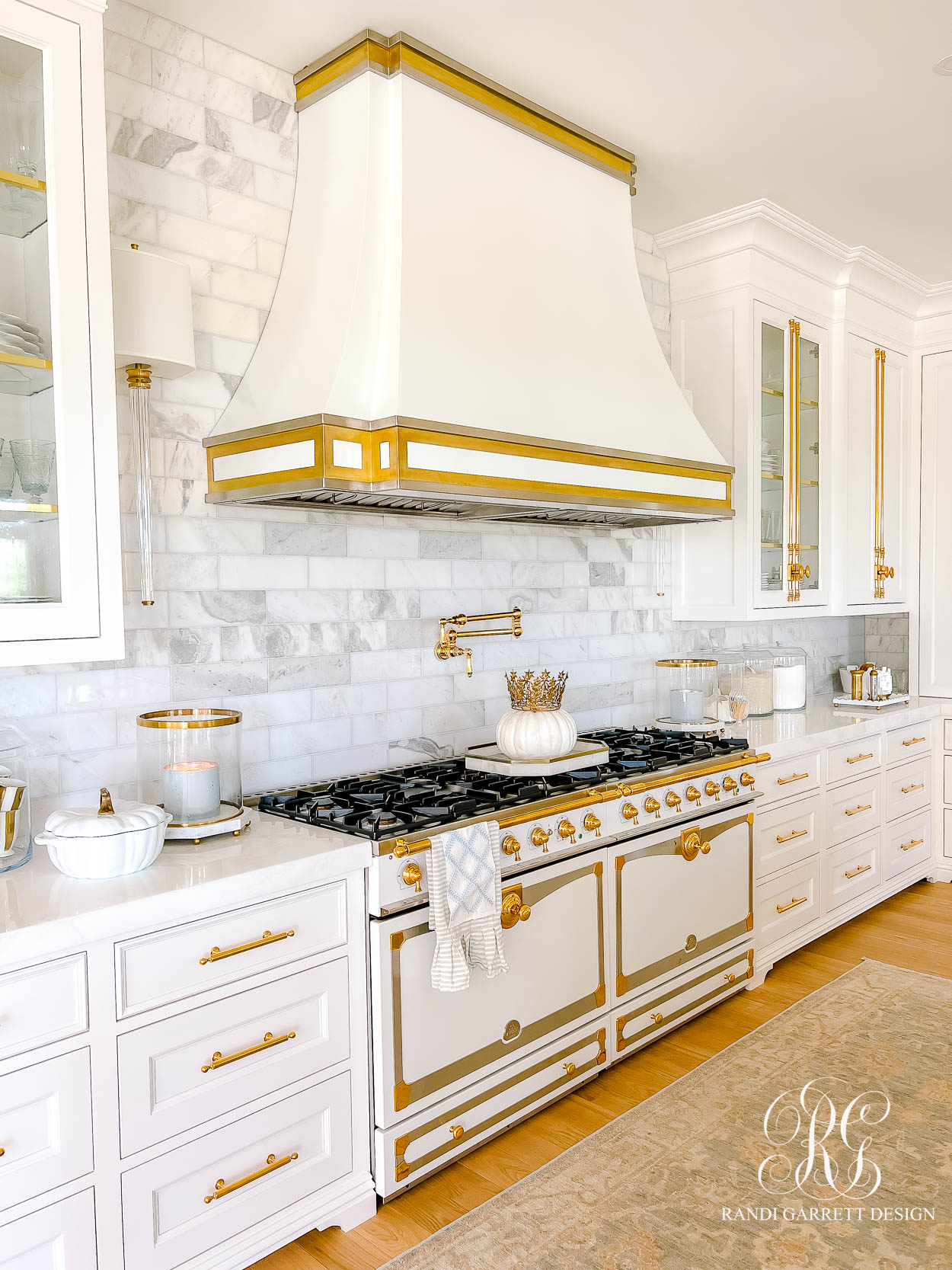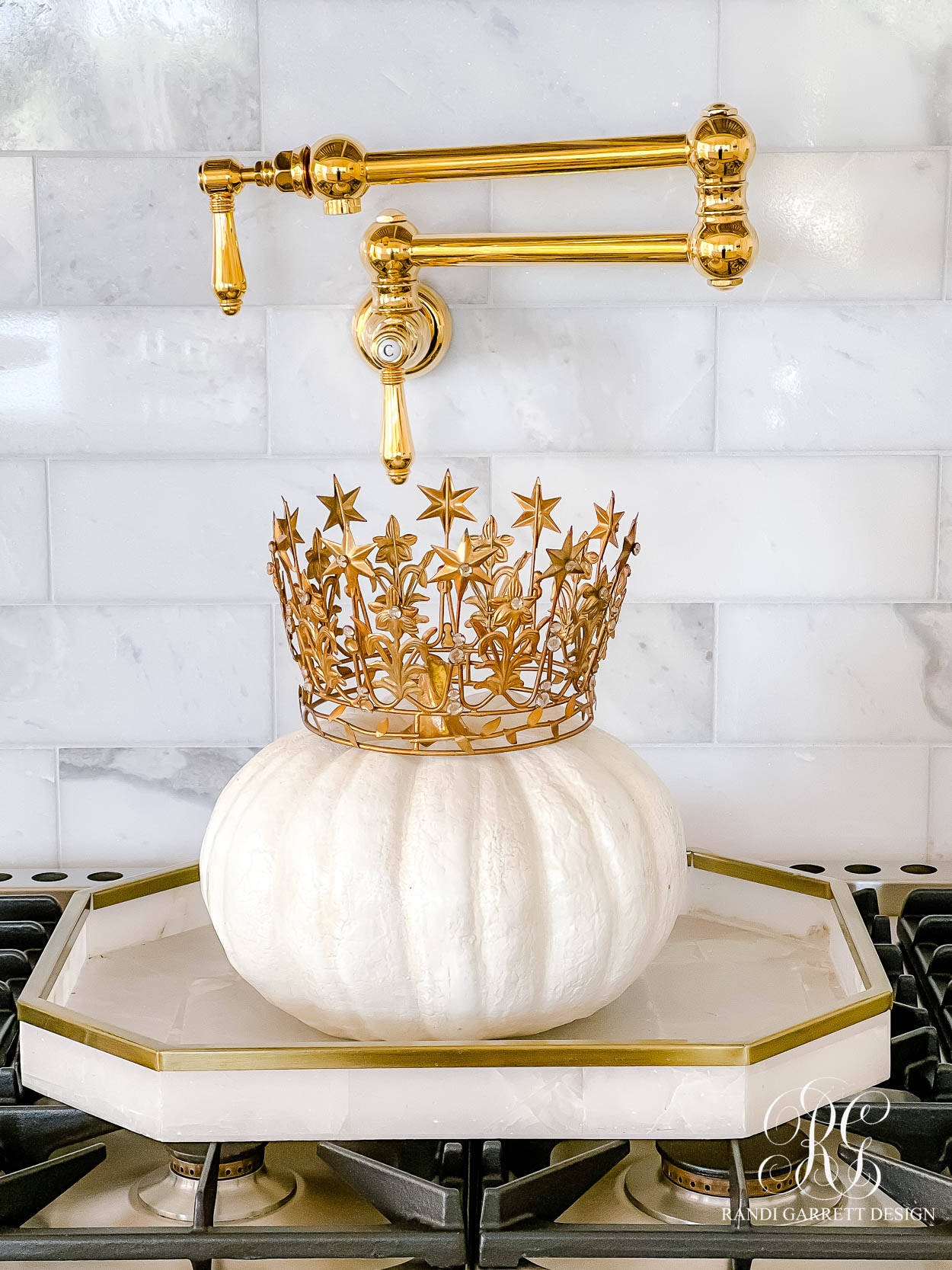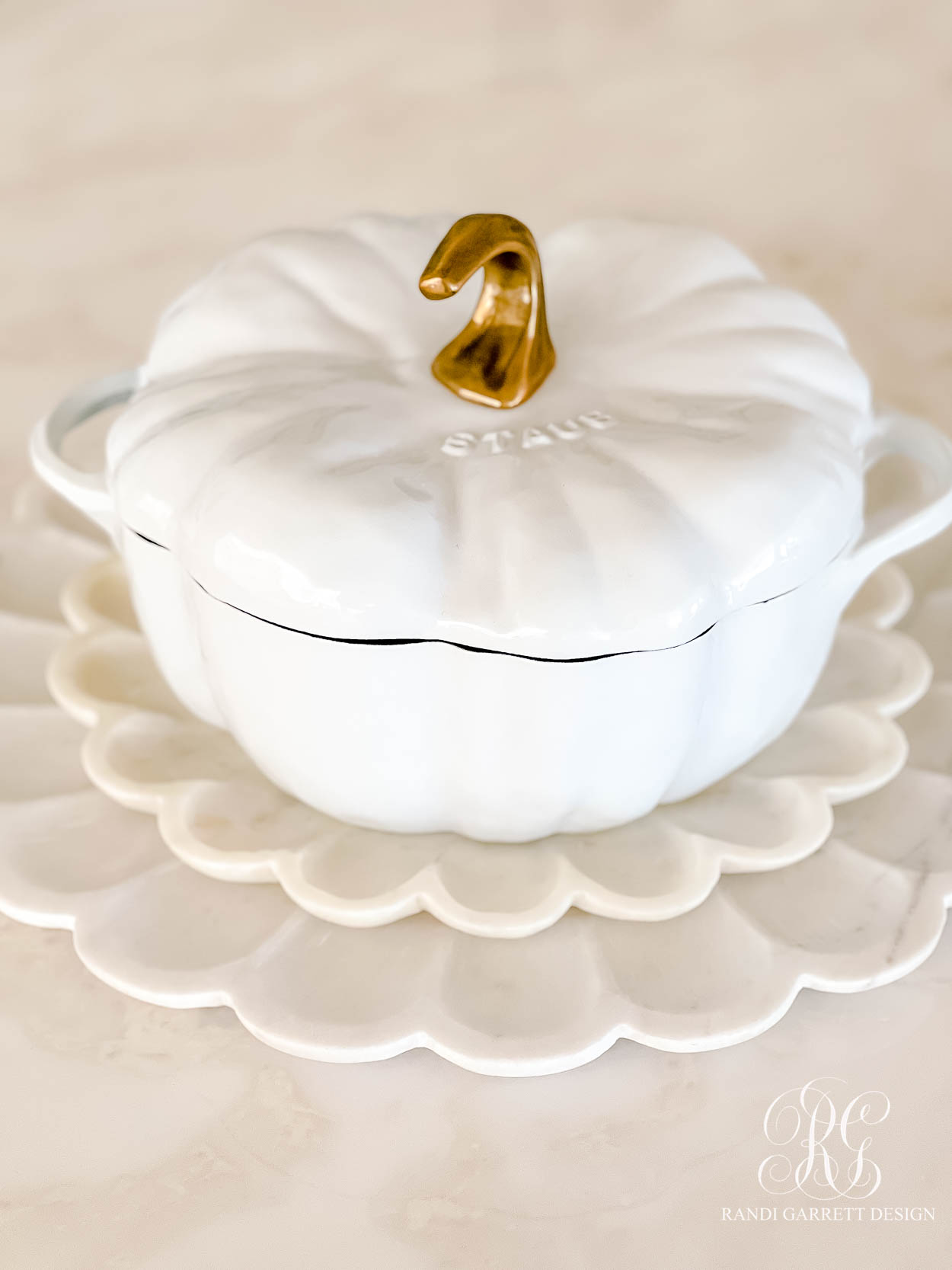 Crown | White Faux Pumpkin |Marble Tray |Pumpkin Pot | Marble Petal Trays
Get creative when decorating with pumpkins! I love to add crowns to mine or set them on a pretty tray. Place a pumpkin pot on two marble petal trays for a simple fall arrangement. Use the 16″ and 12.5″ marble tray to create this look.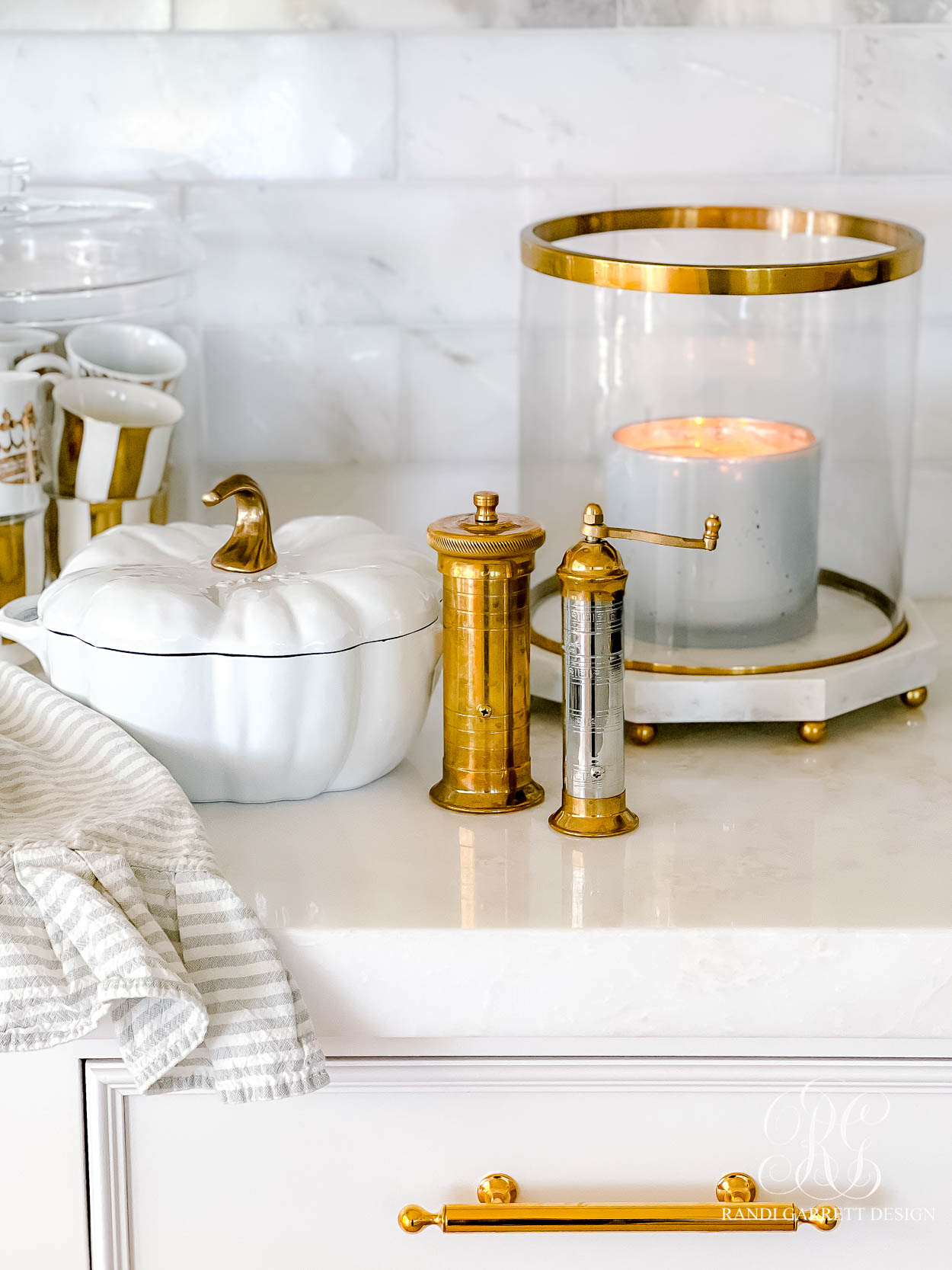 Ruffle Striped Hand Towel | Pumpkin Pot | Salt Grinder | Pepper Grinder | Gold Hurricane | Vanille Candle also love this one
Add candles to warm up your kitchen
Here are a few of my favorite ways to style my Fall candles and some of my favorite scents. These smell amazing burning together. Voluspa candles are my favorite!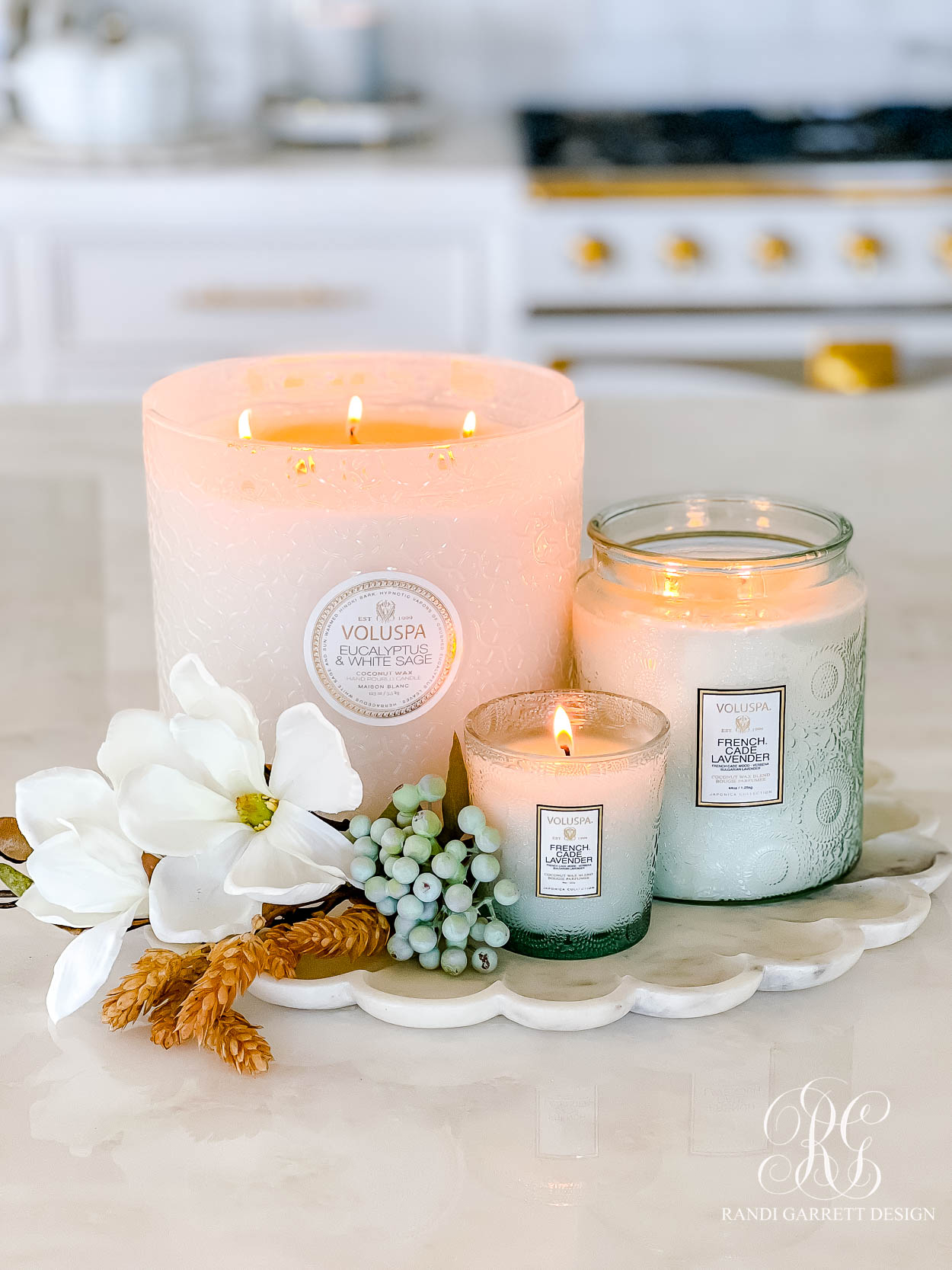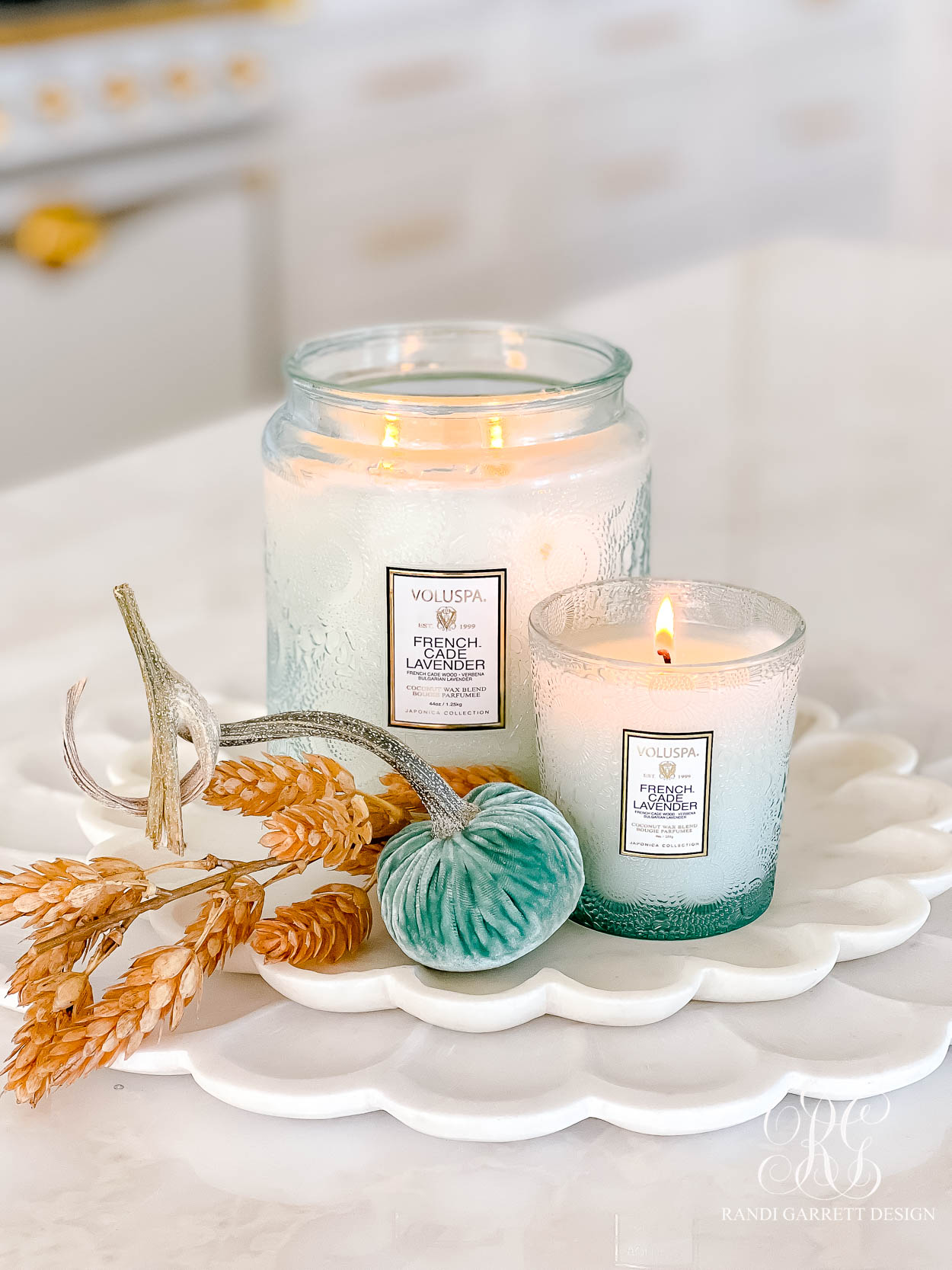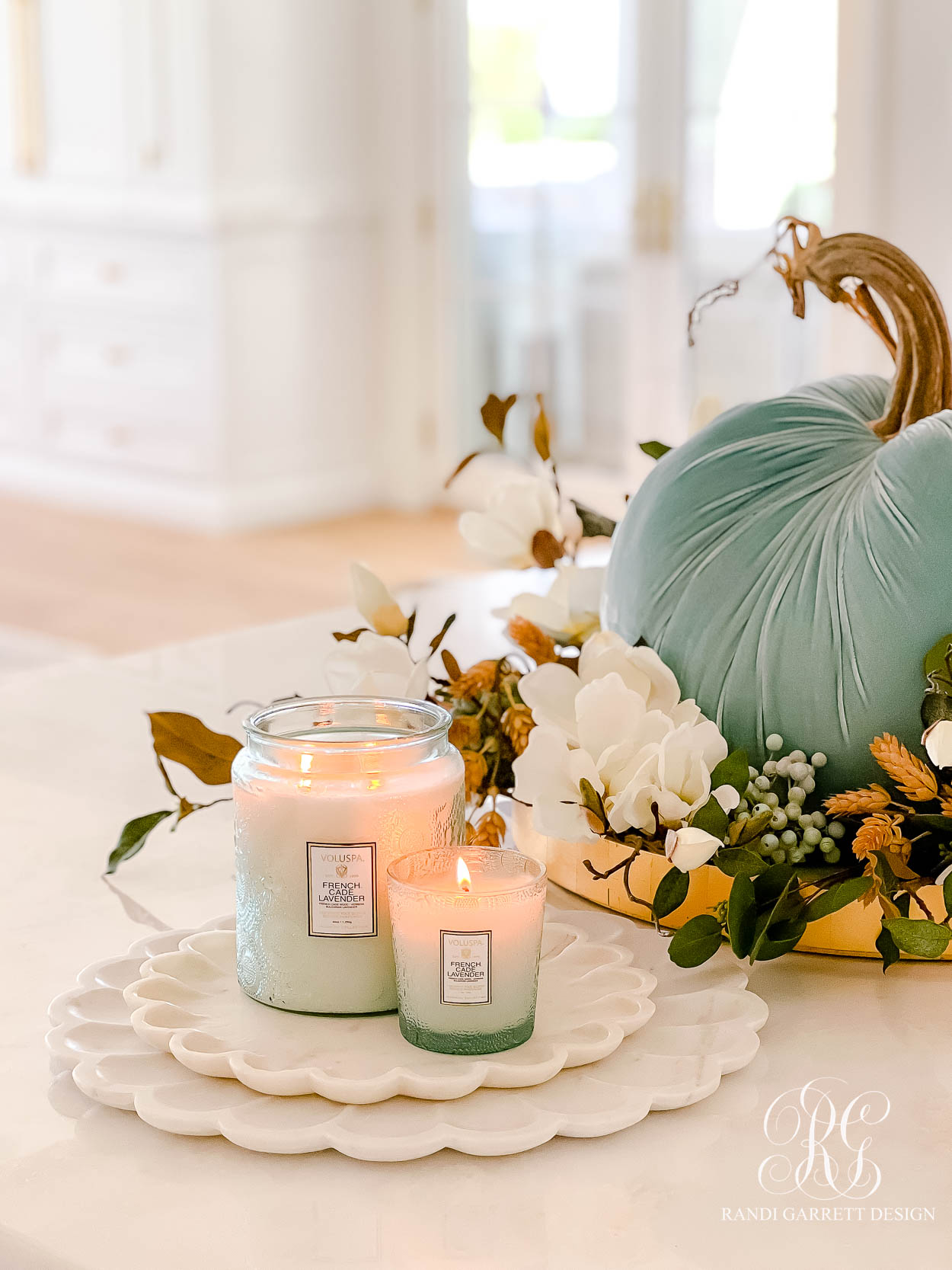 5 Wick Eucalyptus and White Sage Candle | French Cade Lavender Luxe Candle | French Cade Lavender Candle small | 16″ Marble Petal Tray | Faux Magnolia | Berry | Wheat | Lagoon Velvet Pumpkin 3″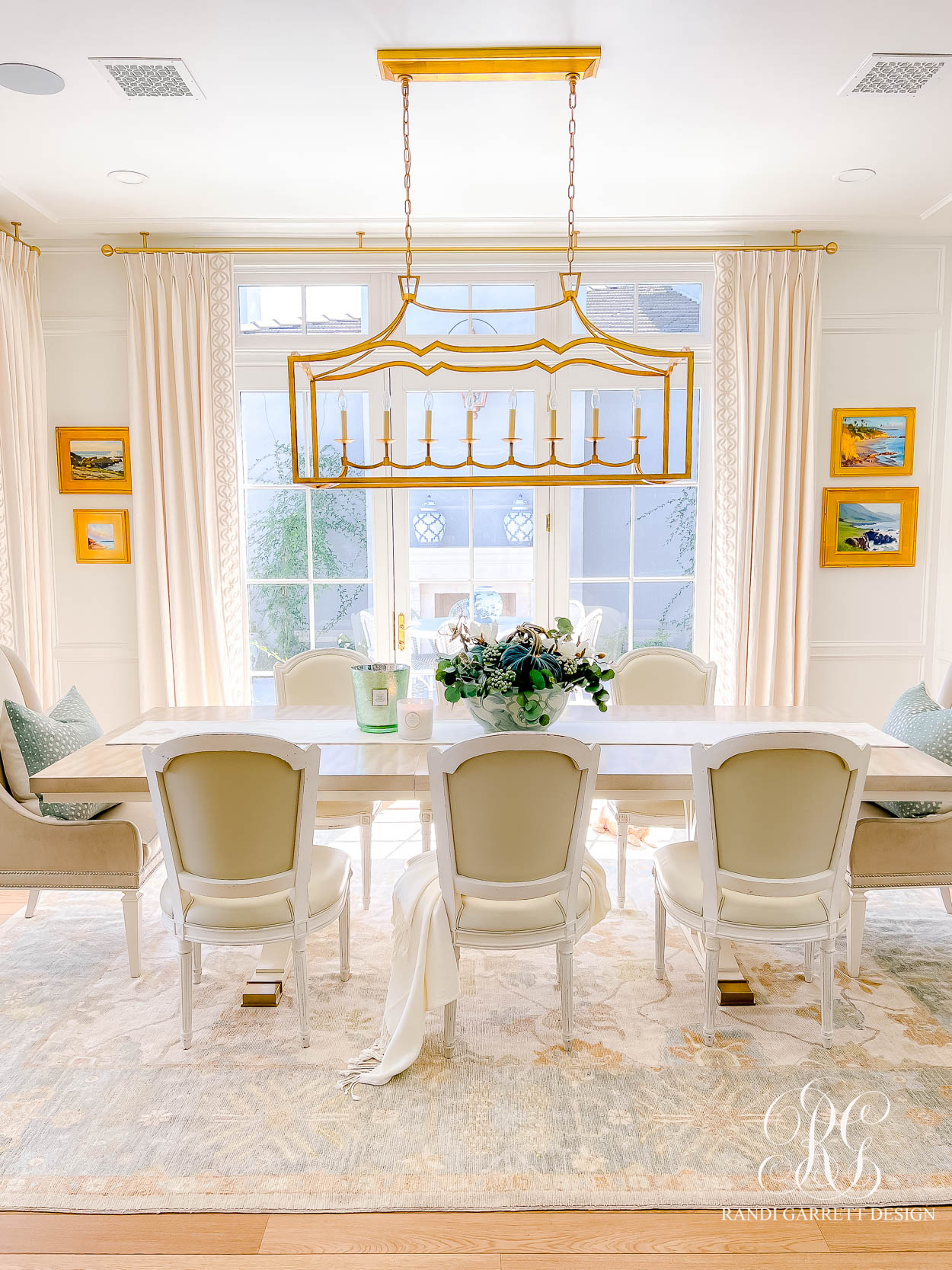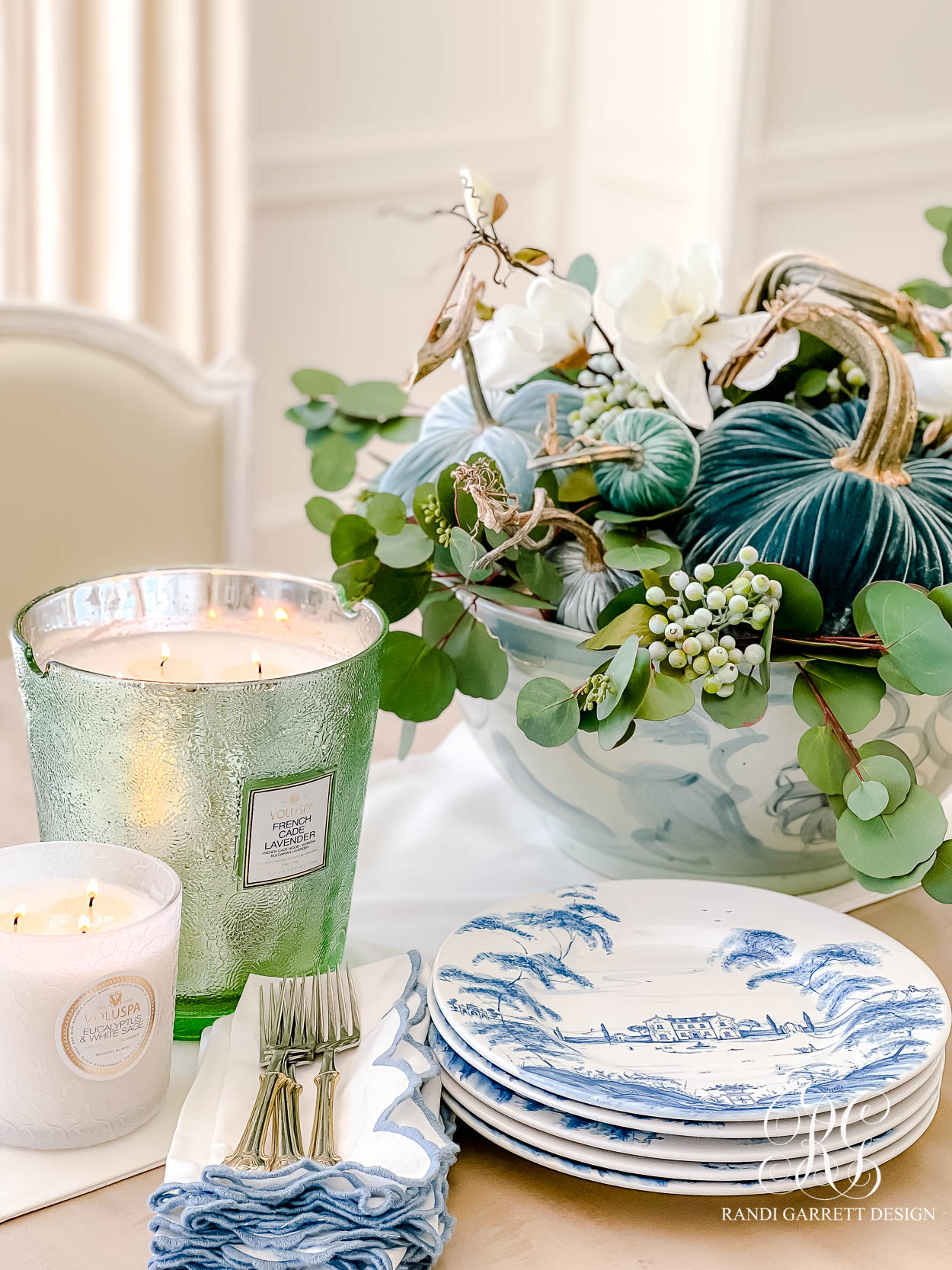 5 Wick French Cade Lavender Candle | Luxe Eucalyptus & White Sage Candle | Bee Flatware | Blue and White Scalloped Napkins | Blue and White Dinner Plates
Make a beautiful centerpiece for your kitchen table
This Fall centerpiece is stunning and so easy to put together! Start with a largeblue and white bowl. Fill it with tissue paper or whatever filler you have on hand. Next, top with 3 velvet pumpkins. I used…
1 – 10″ Wedgewood | 1 -10″ Blue Ice | 1 – 8″ Seafoam | 1 -6″ Seafoam | 1 – 4″ Blue Ice | 1 – 4″ Wedgewood |1 – 3″ in Lagoon
Fill in the gaps with somefaux eucalyptus, berries and a few faux magnolia!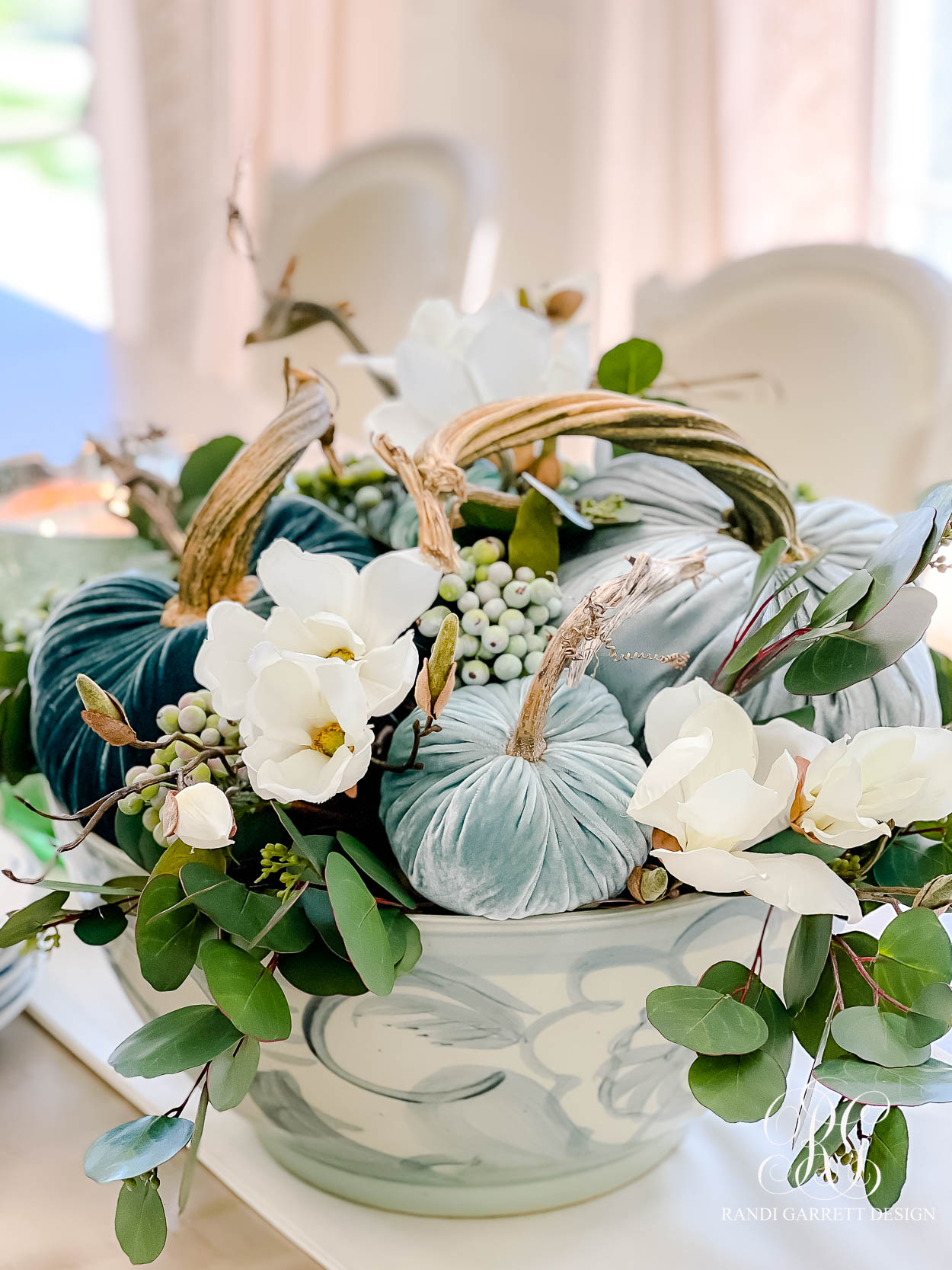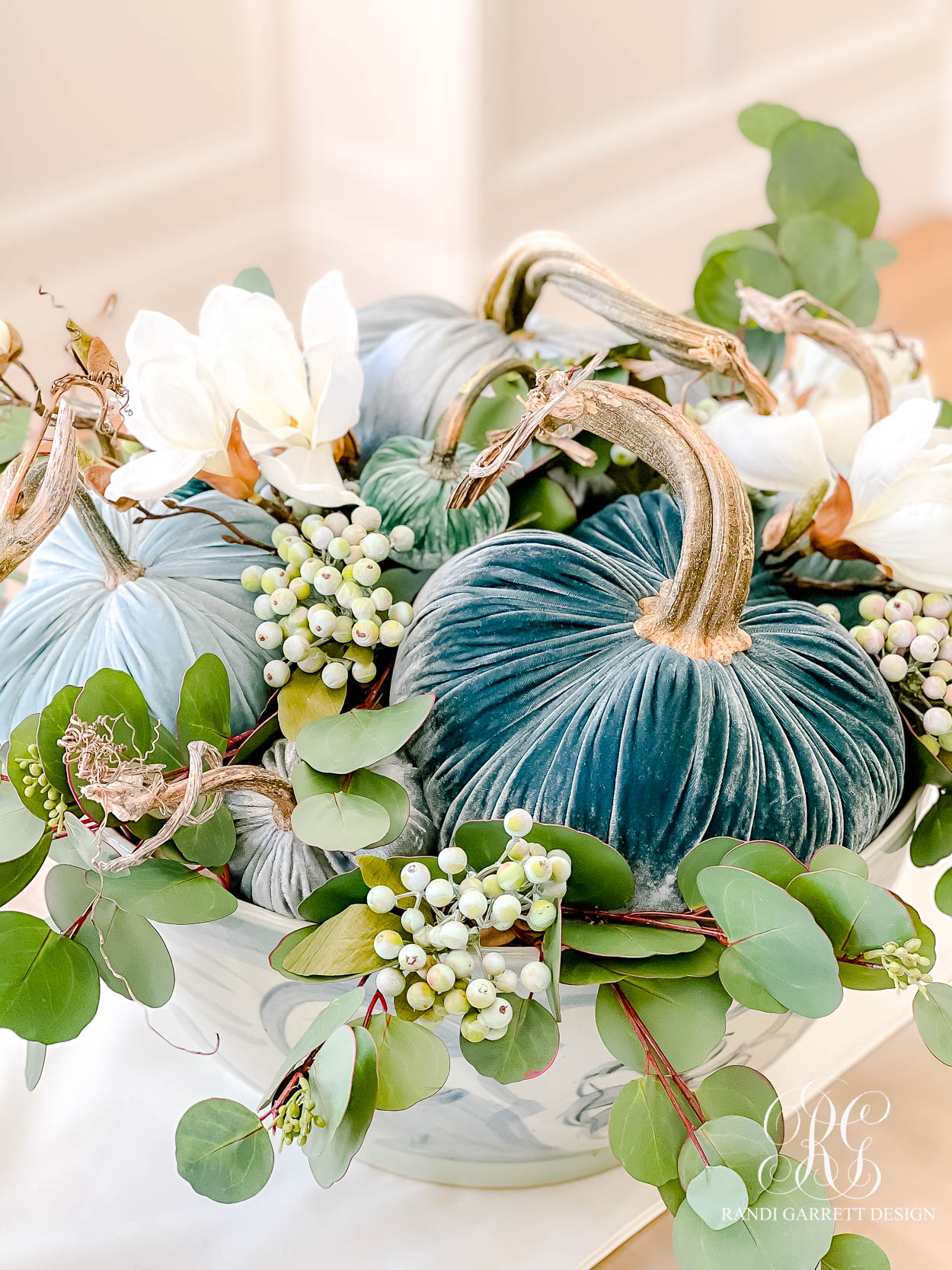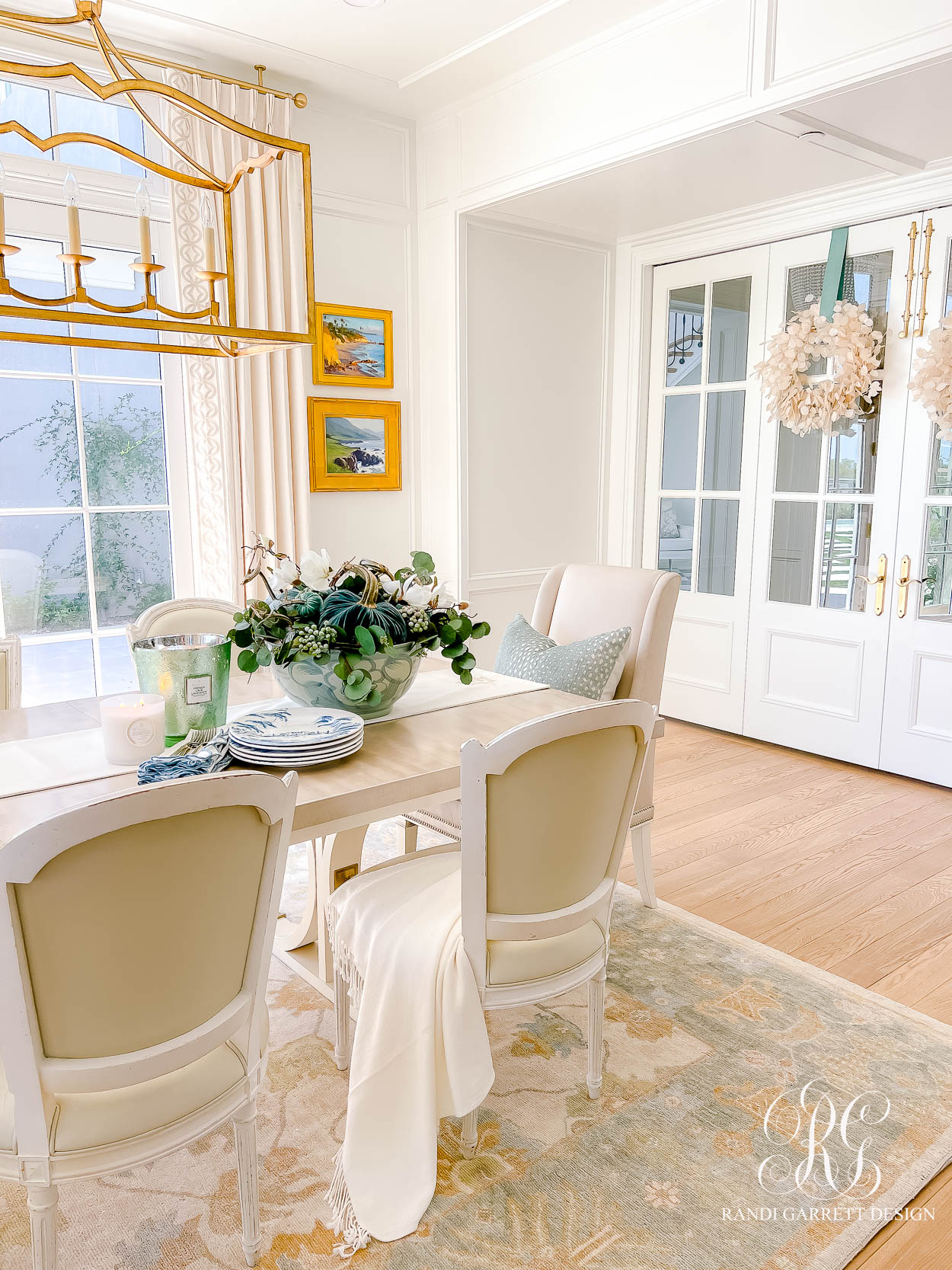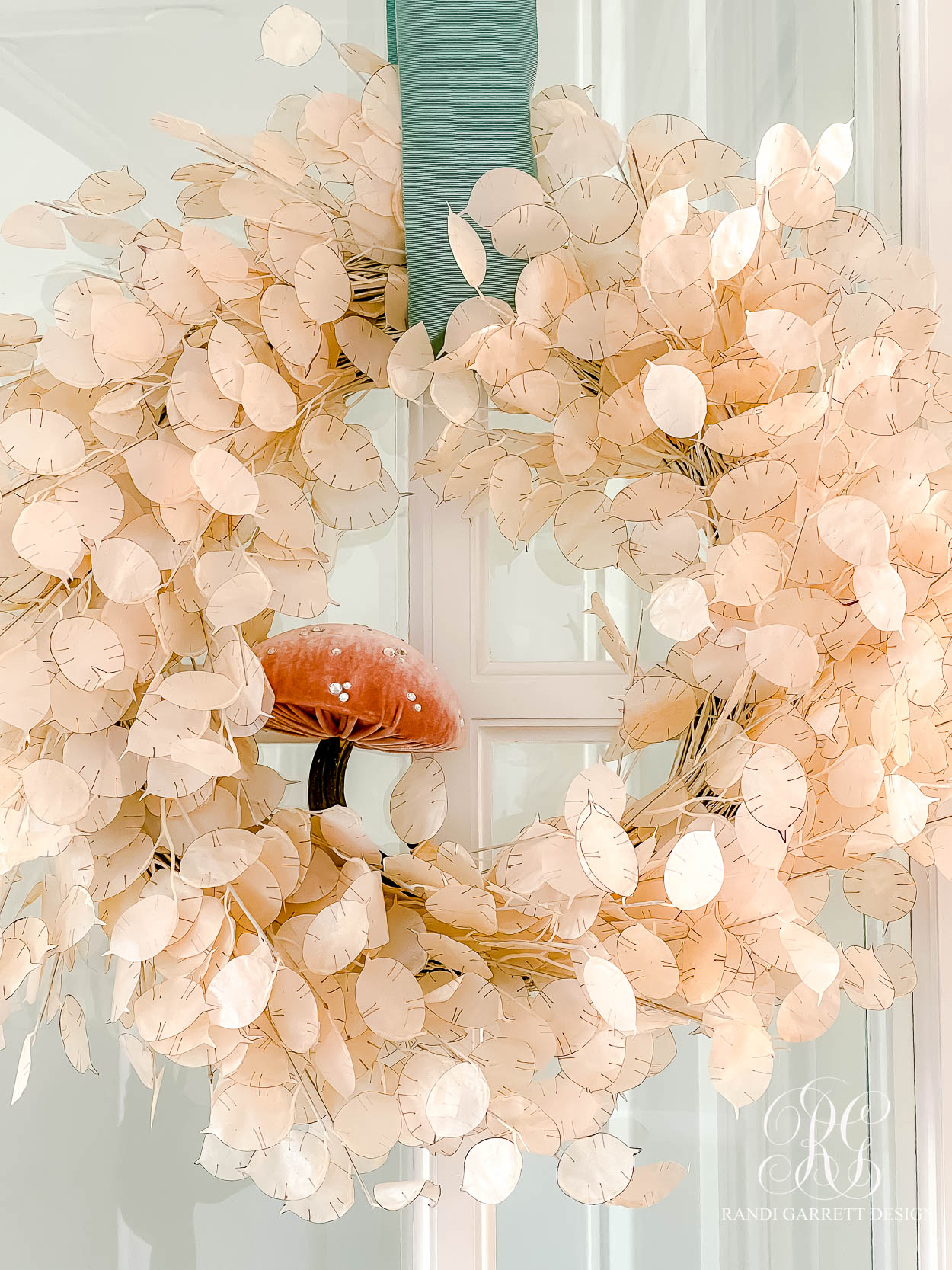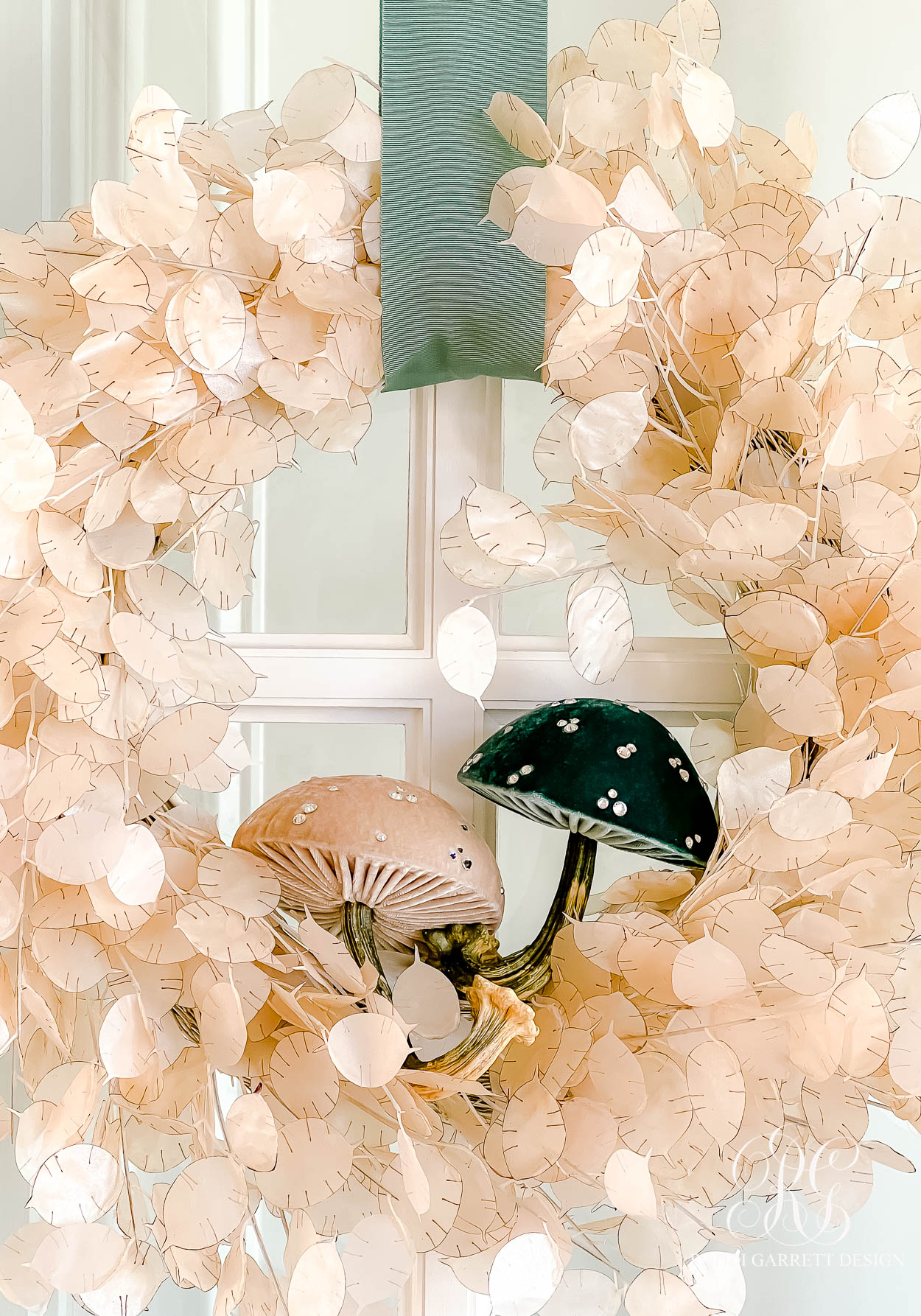 These lunaria wreaths (similar here and here ) look gorgeous by themselves, but add a velvet mushroom to them to kick them up a notch!







Style your ginger jars
Ginger jars look great by themselves, but look even more amazing when you dress them up a bit! Try nestling some pumpkins with them. Or fill them with your favorite Fall florals.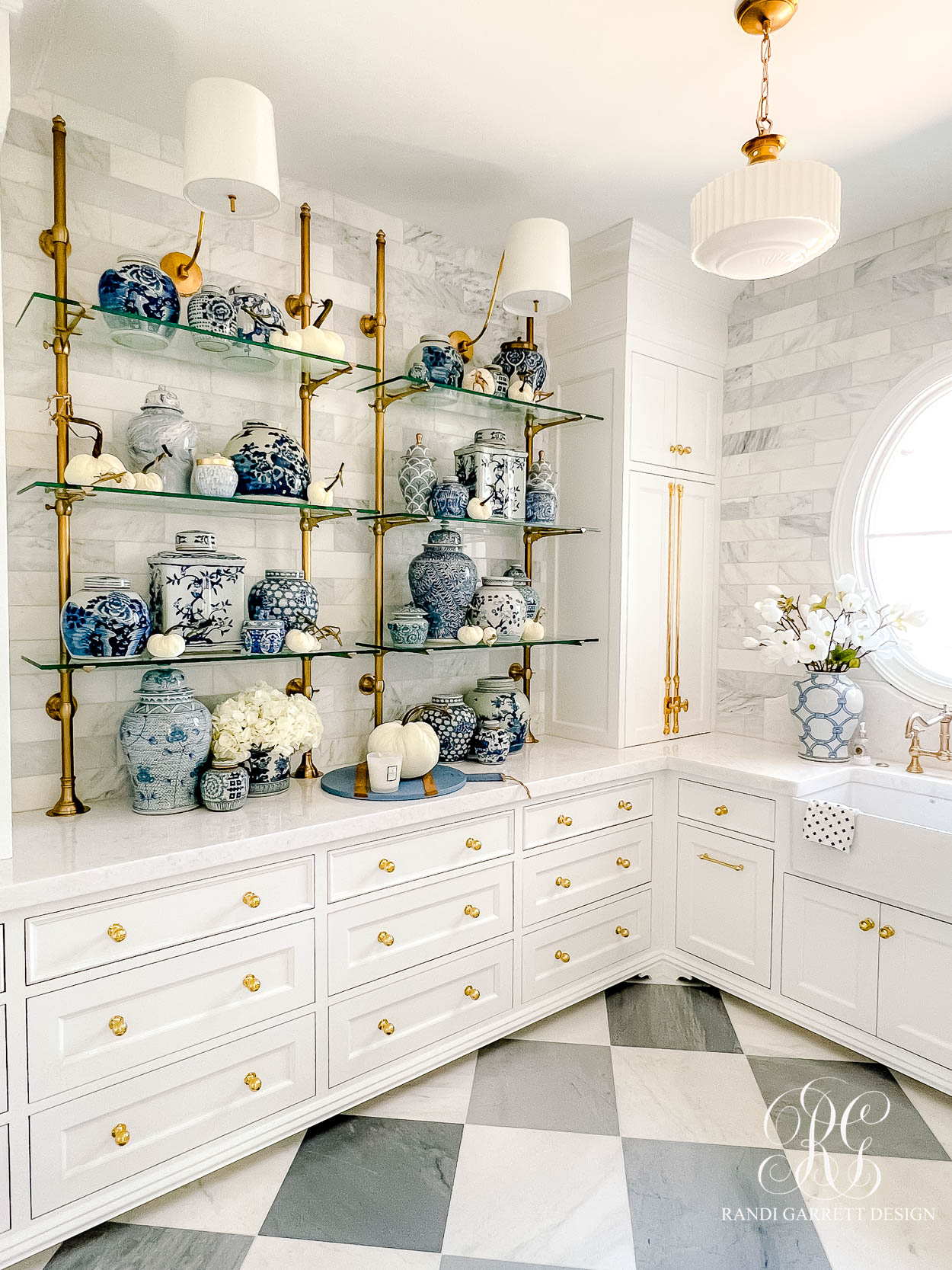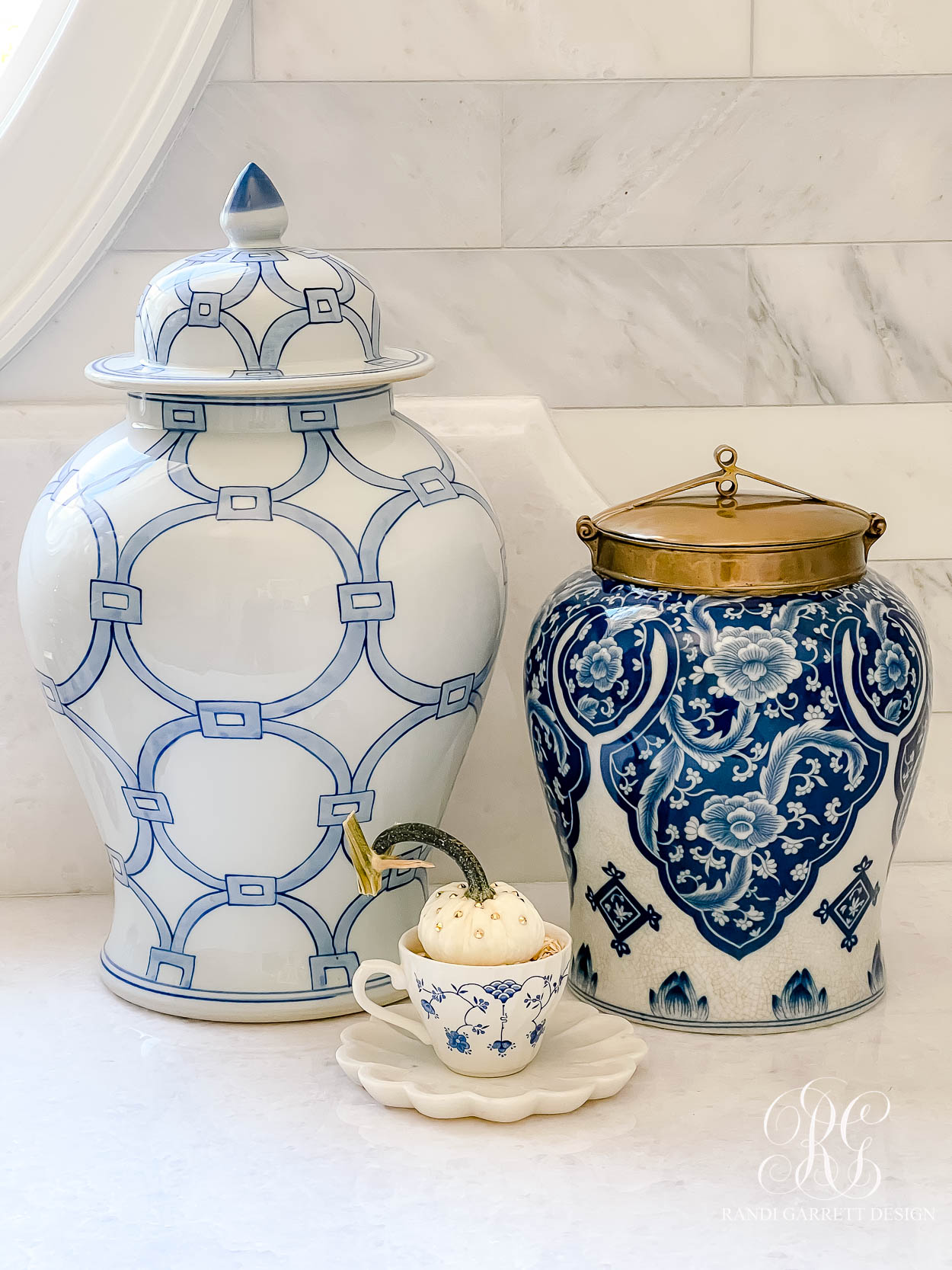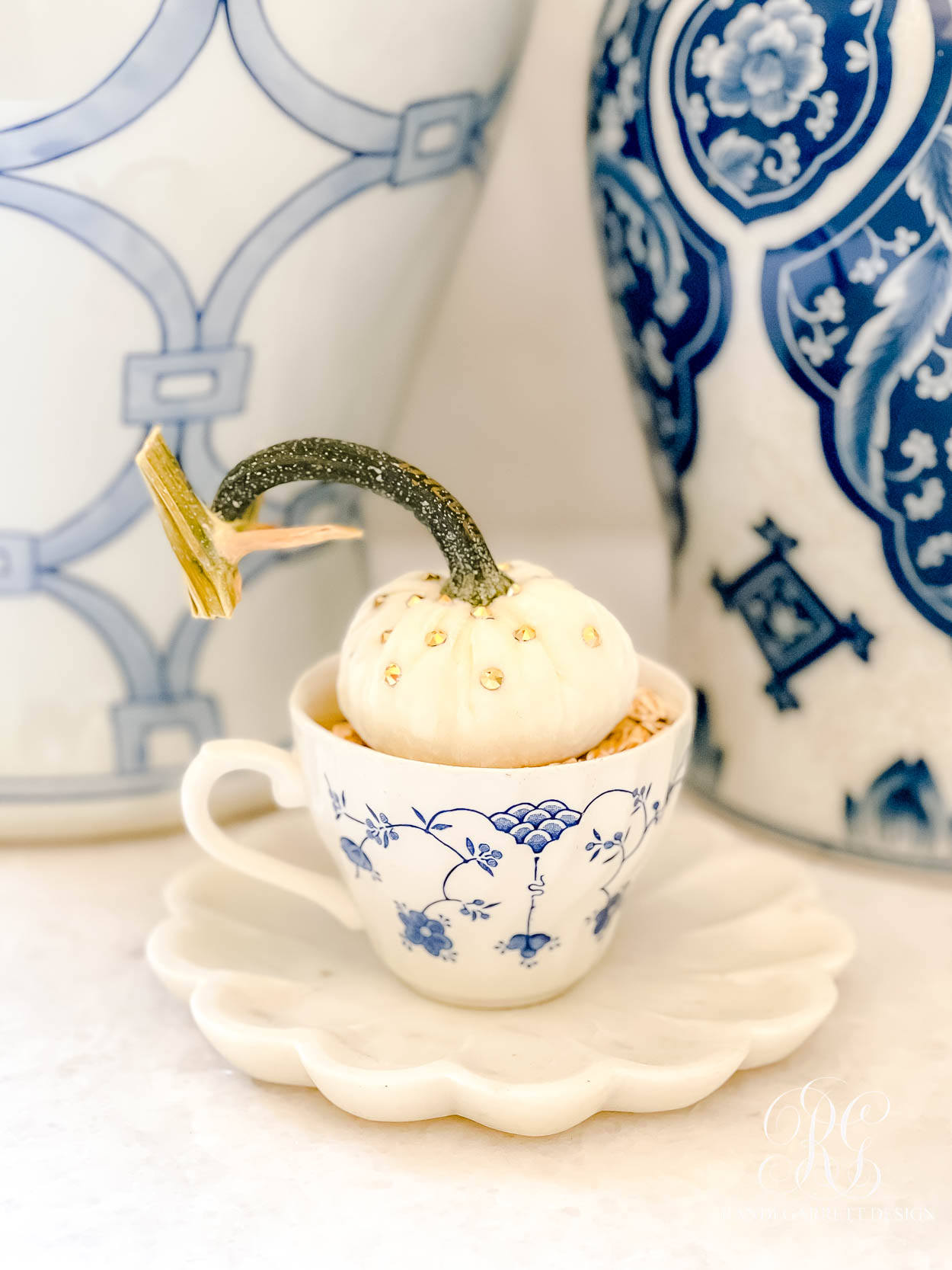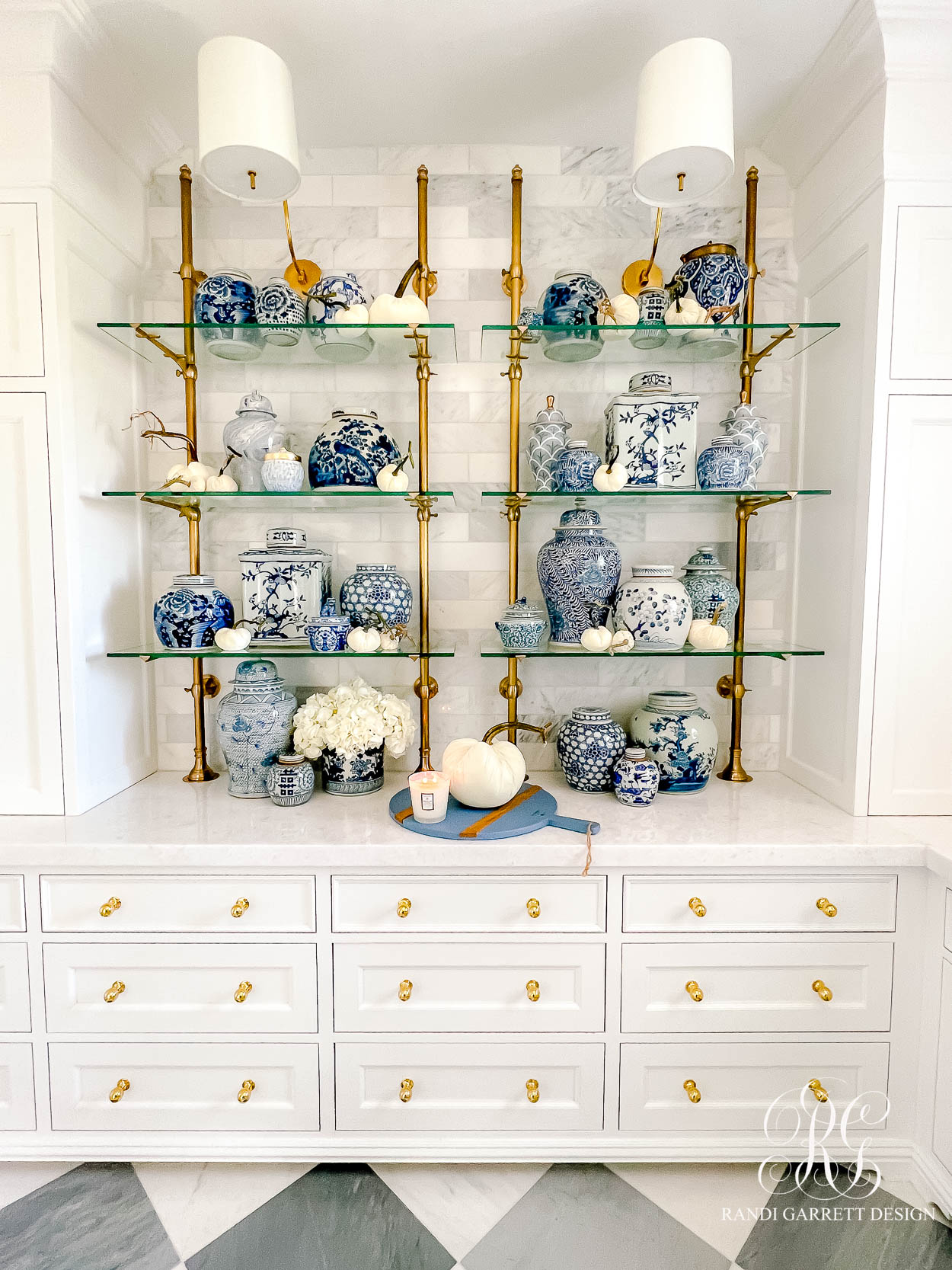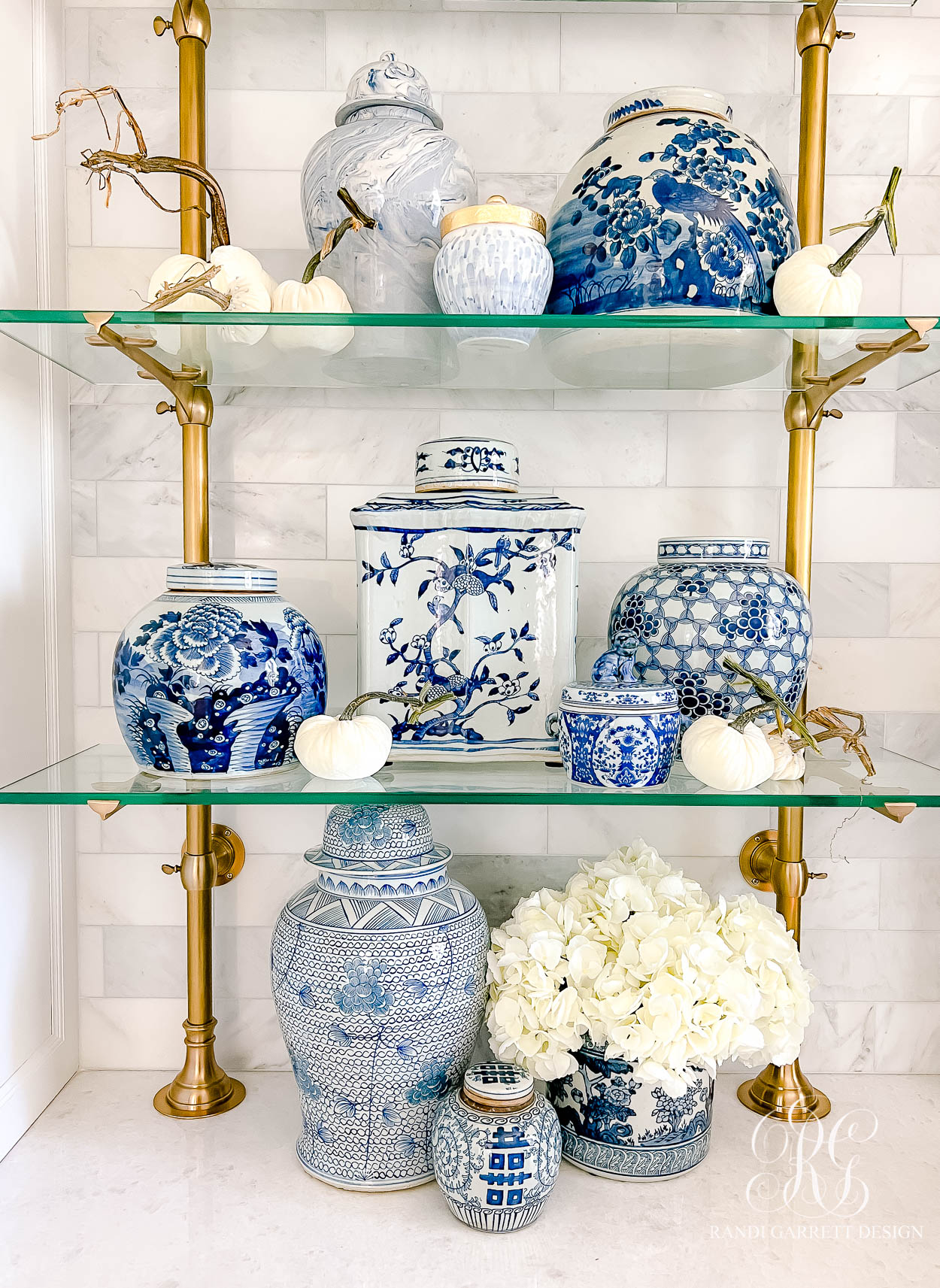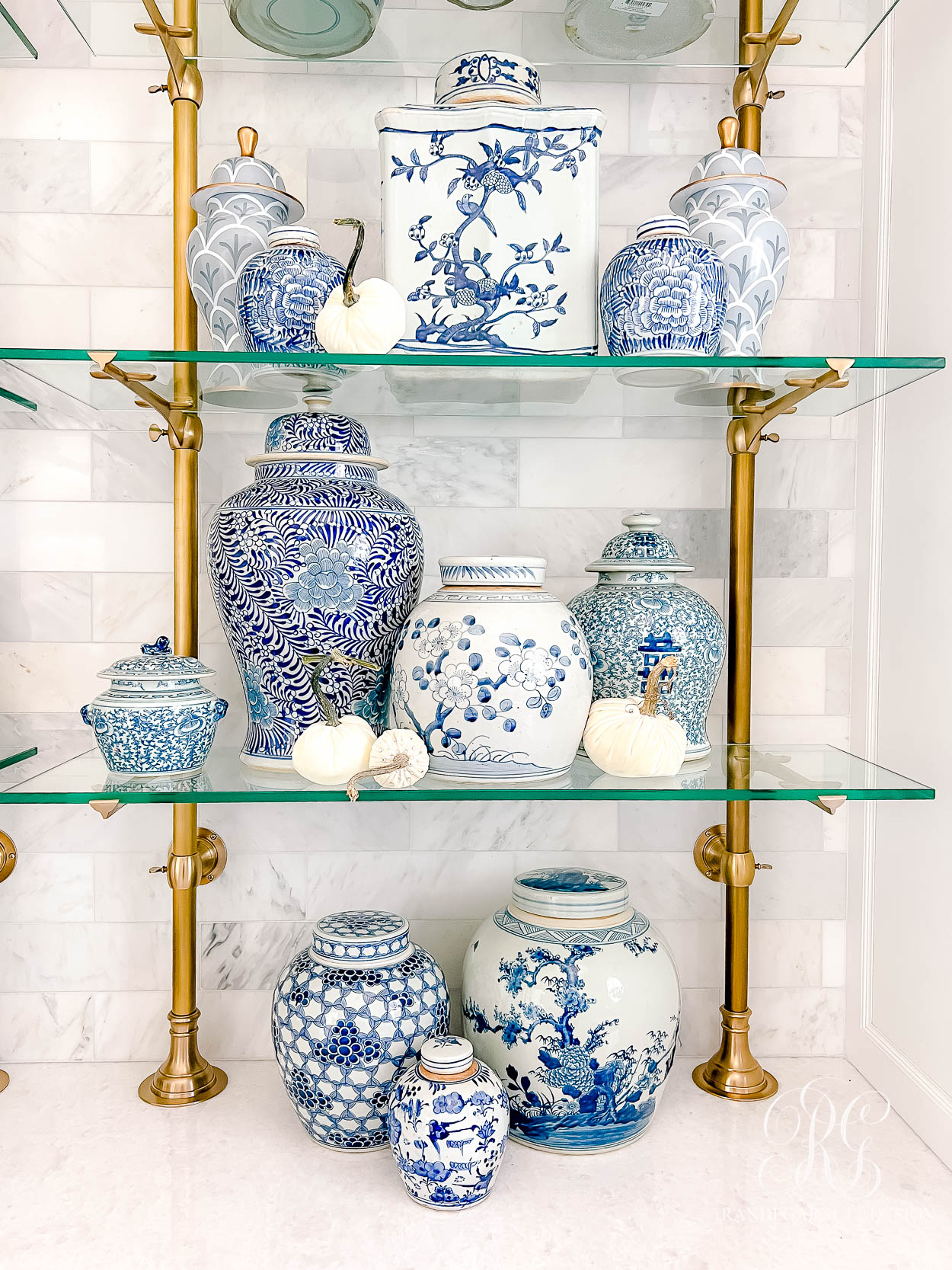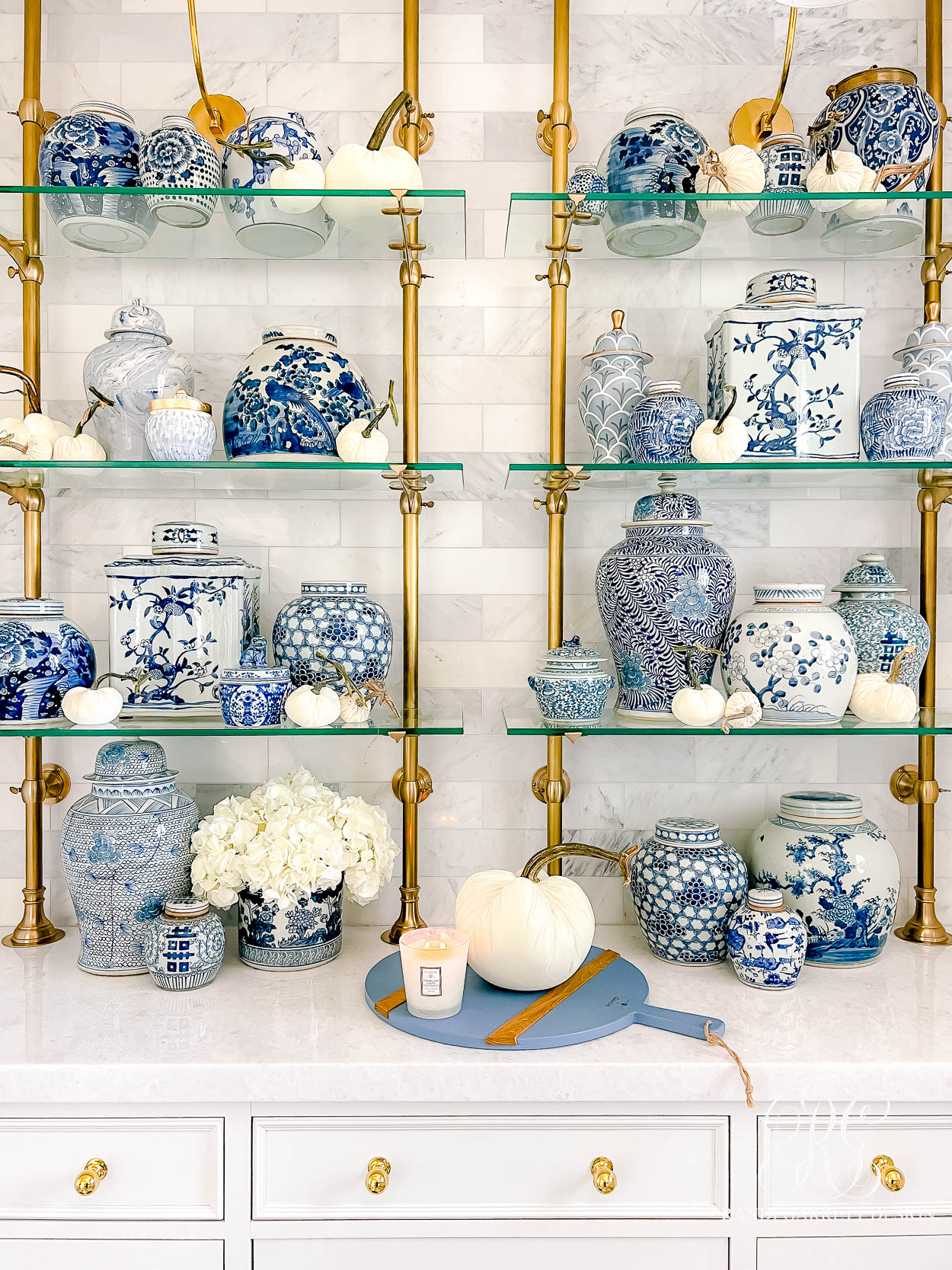 I used the3″, 4″ and 5″ ivory velvet pumpkins on my pantry shelves.




Butler's Pantry Room Sources here.