Adding a beautiful Fall centerpiece to your kitchen table makes it feel festive in the blink of an eye! My mom always had a pretty, yet simple arrangement on our kitchen table, when I was growing up. As a child, it made our home feel magical! You can do the same for your home! Today I want to share this simple velvet pumpkin and magnolia fall centerpiece tutorial with you all. It will bring some Fall magic into your home!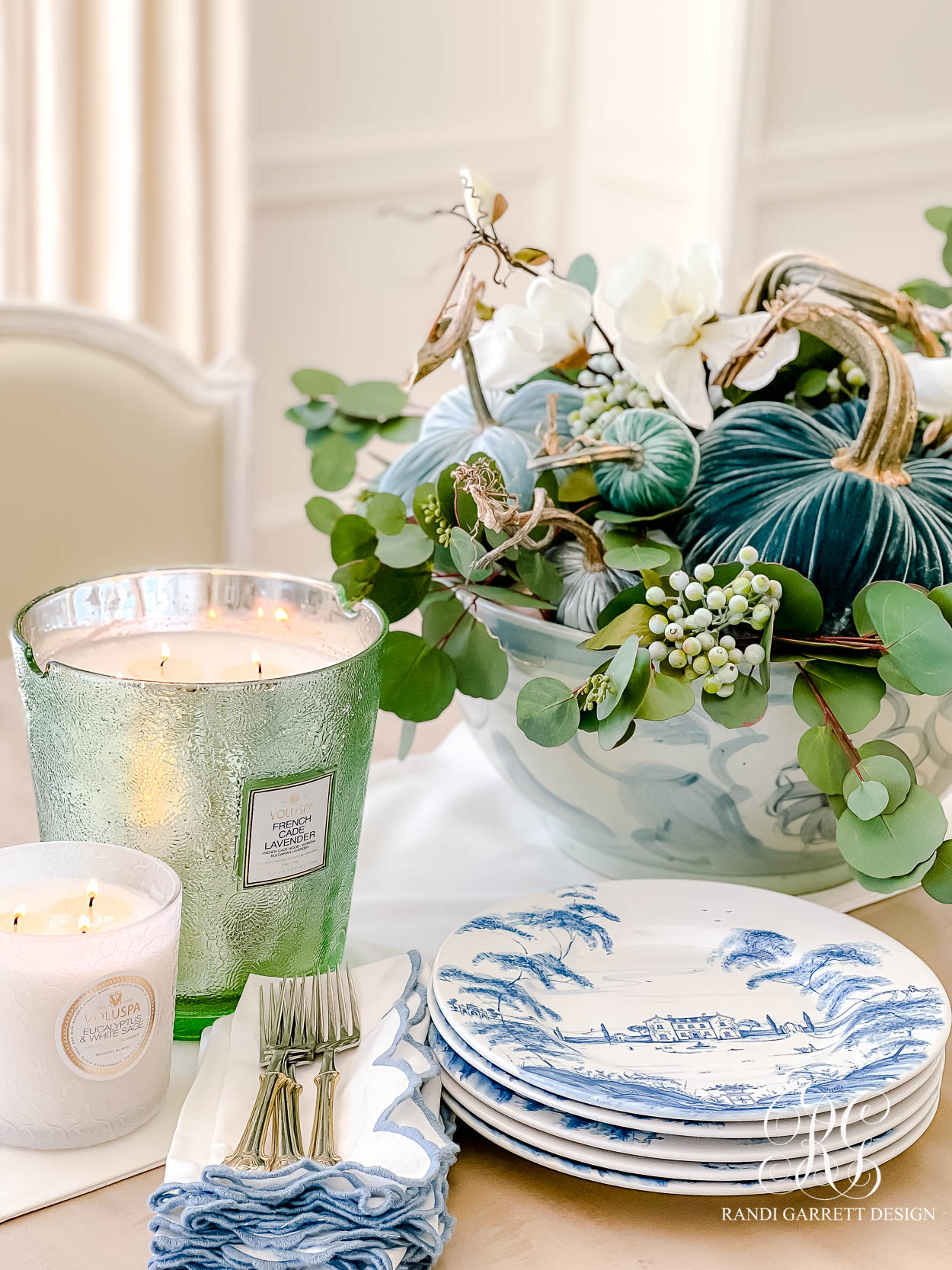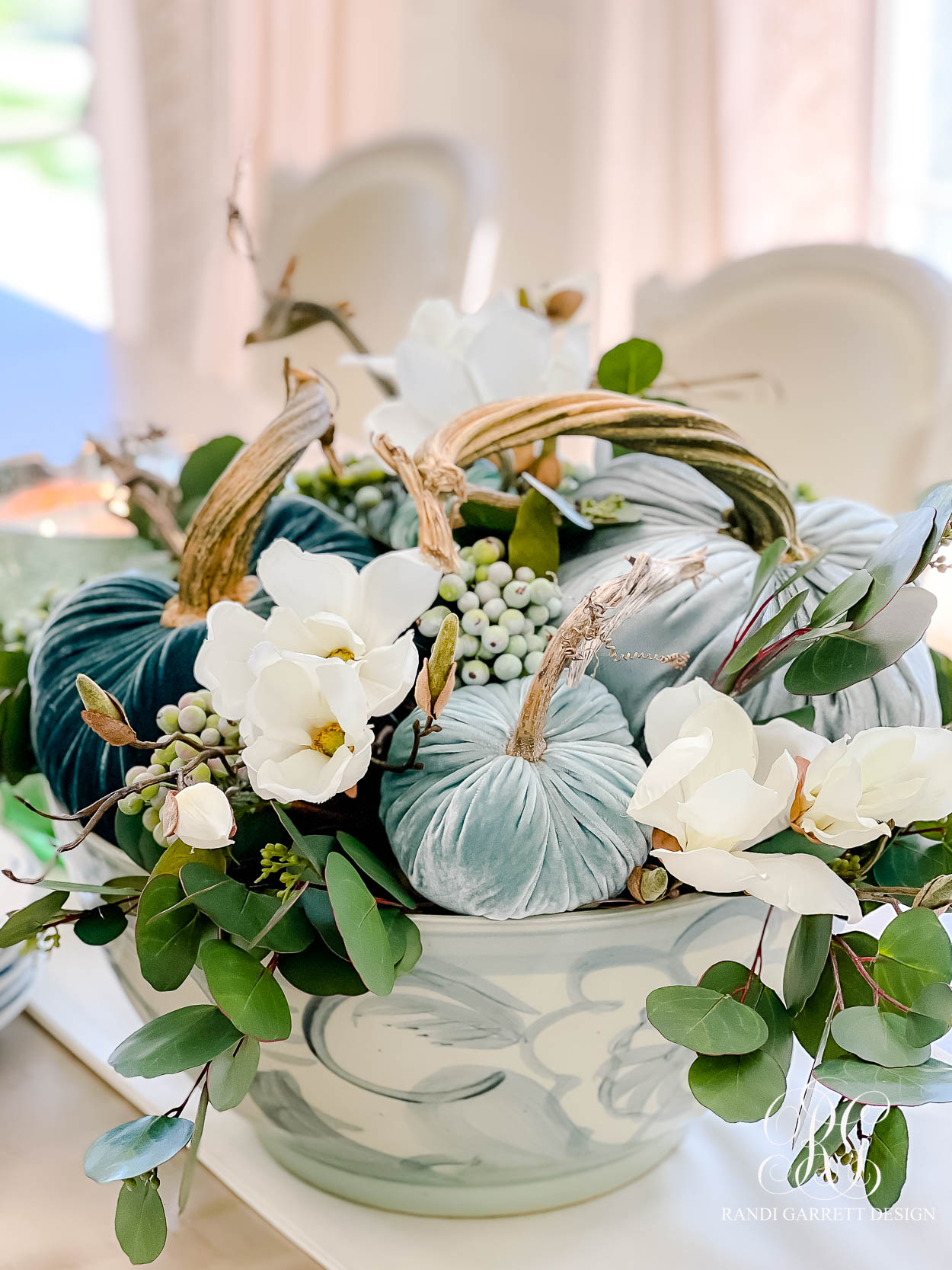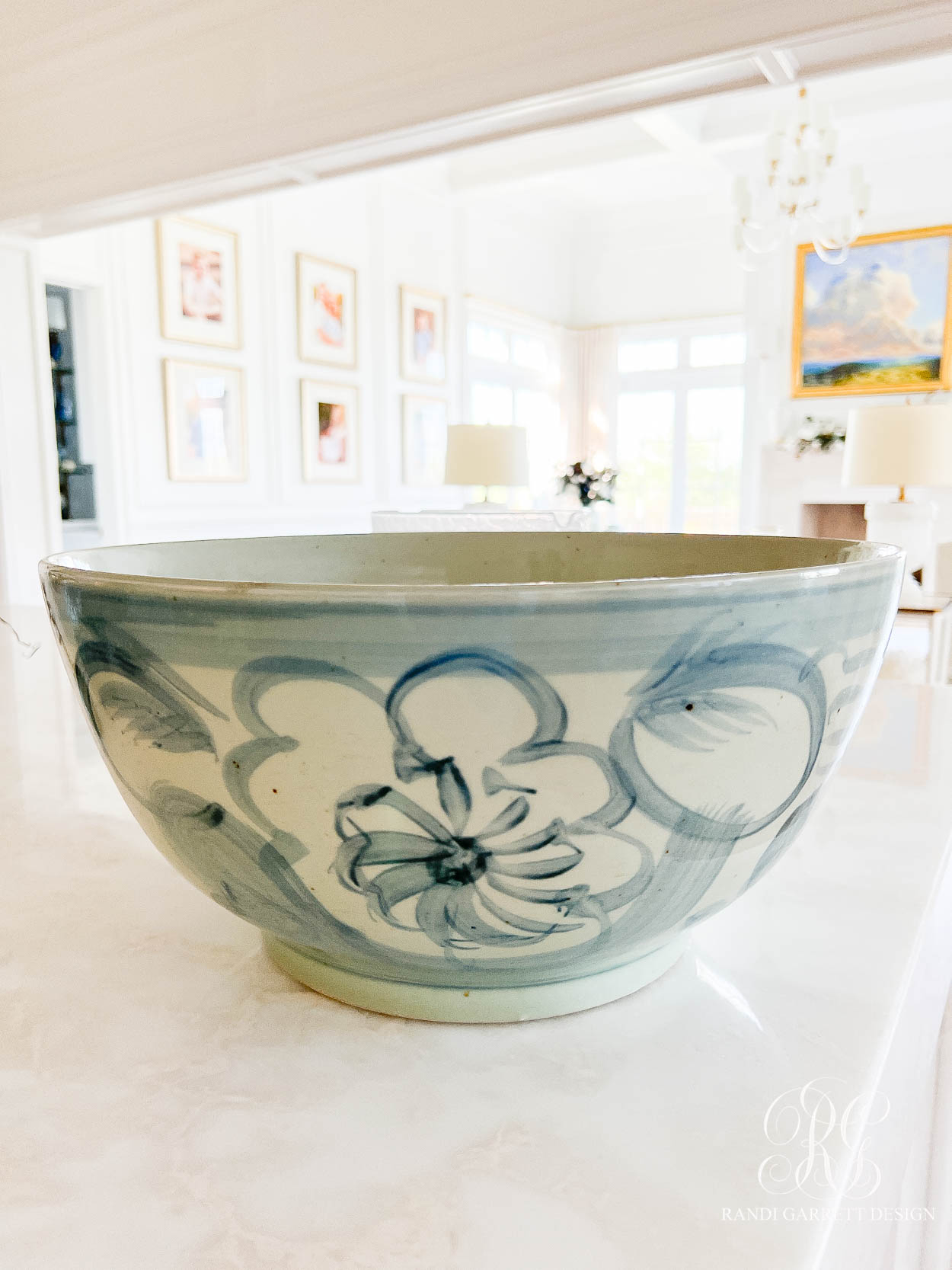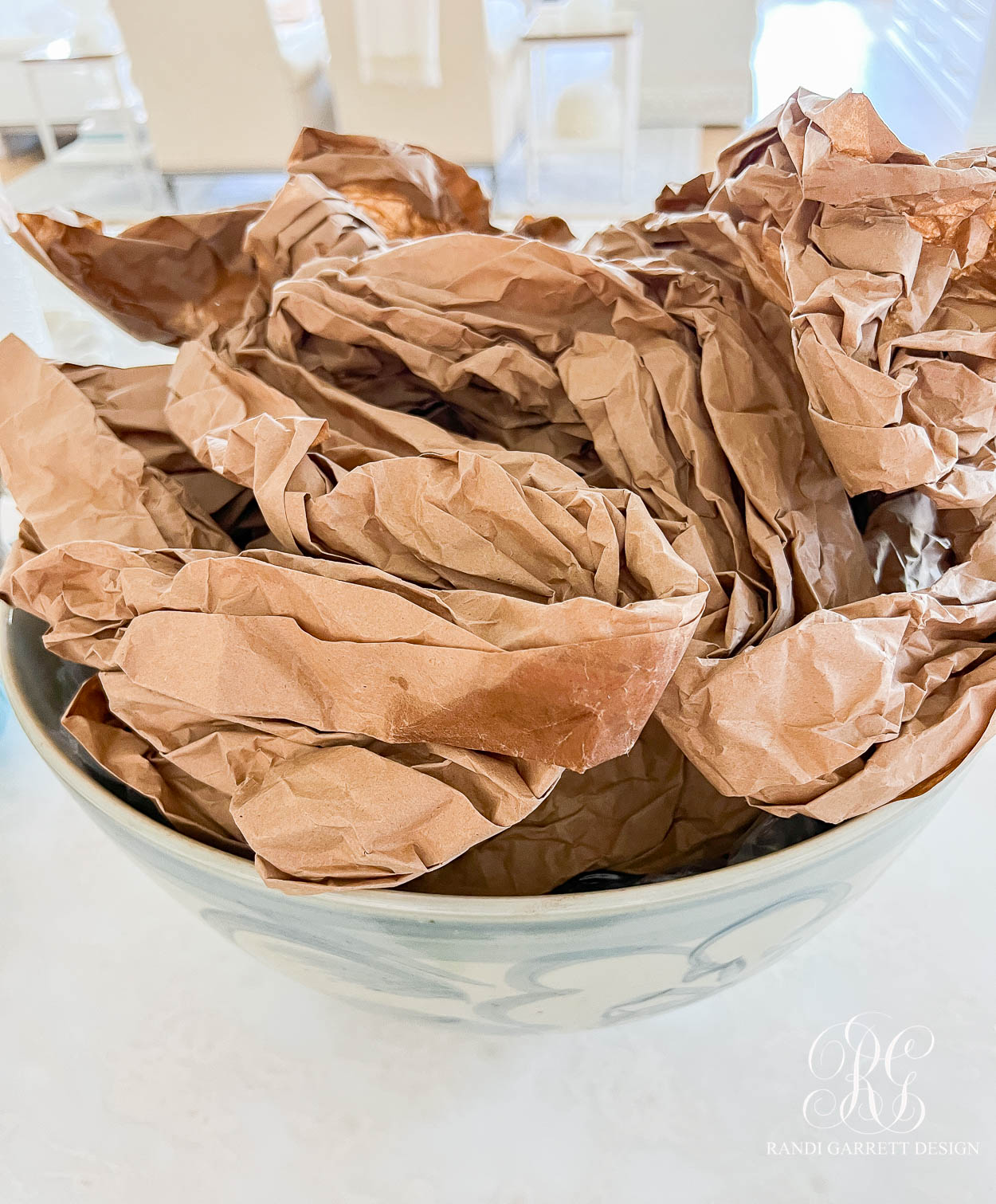 Steps
First take your bowl and fill it with some filler. I used bubble wrap topped with some brown packing paper.
Next add your velvet pumpkins. Start with your larger pumpkins, end with the smaller sizes.
Place a few magnolia stems under the pumpkins.
Cut the eucalyptus into smaller pieces. Tuck the pieces around the bases of the pumpkins, filling in the gaps.
Tuck in the berries to fill in any remaining gaps. 8 berry bunches come in a pack. I used one pack.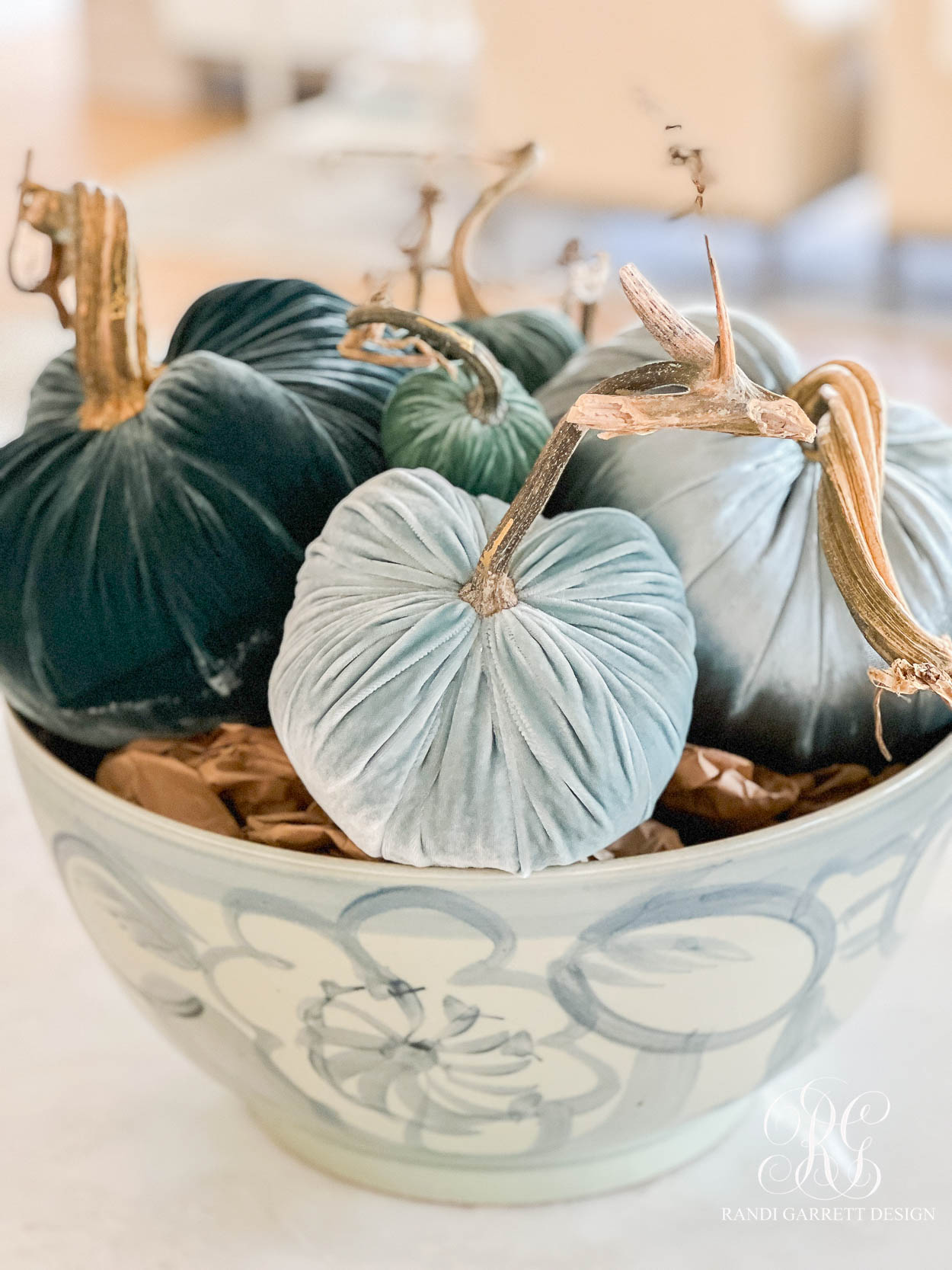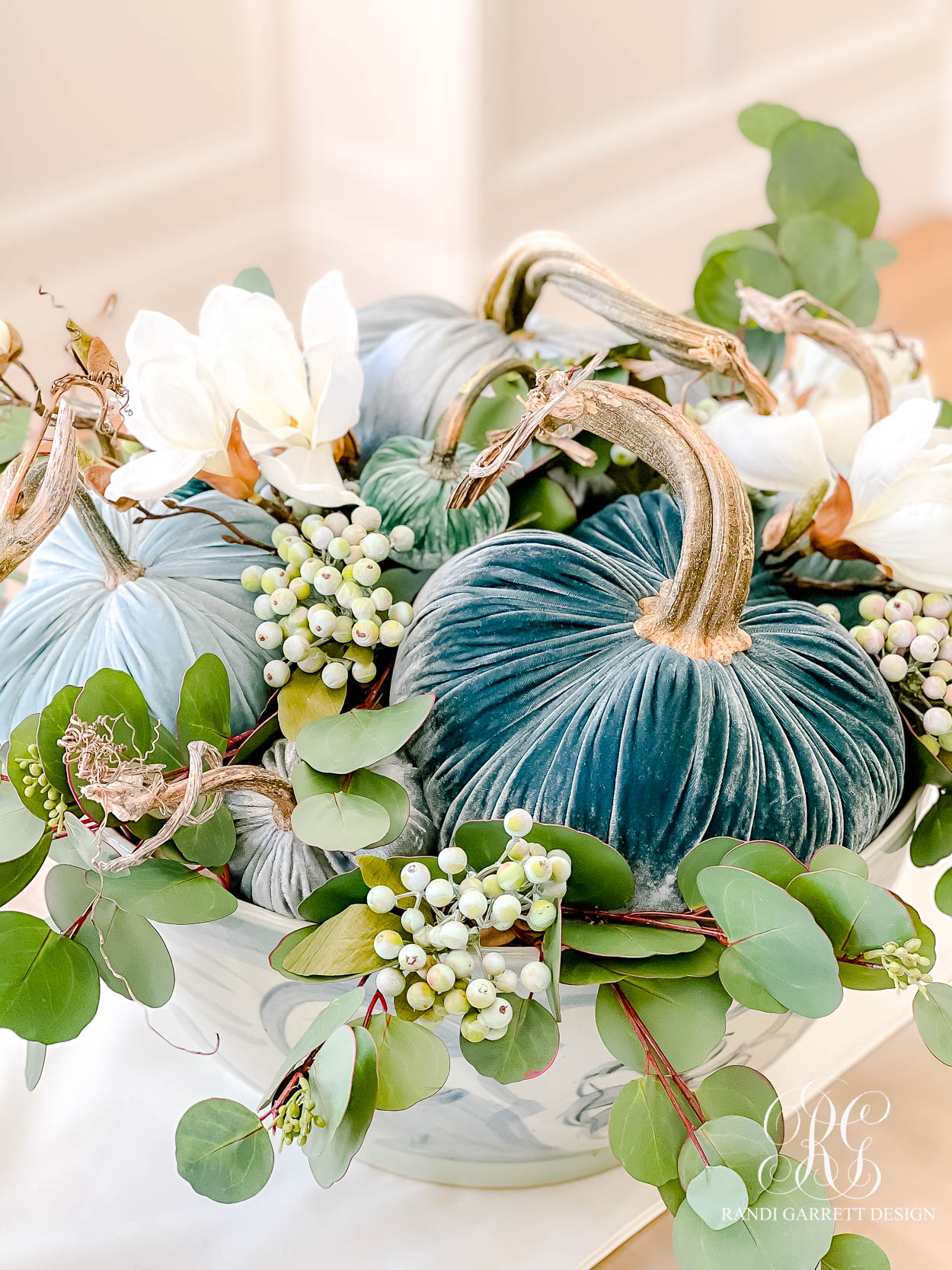 Supplies. Just tap on the image to shop each item.
1
Blue and White Bowl
This large bowl is the perfect vessel to create a show stopping Fall centerpiece.