The beautiful part of any crystal chandelier is the way it sparkles when the light hits the crystals. To keep your chandeliers looking and sparkling their best, you need to know how to clean them. When I was in high school, I cleaned houses. One of my favorite ladies taught me how to clean a crystal chandelier. She mixed a simple solution and had me clean each crystal with a microfiber rag. The lights would sparkle and shine like new when I was done. This simple task gave me such a sense of satisfaction. I love watching something transform into something beautiful!
Today, I wanted to share this simple chandelier cleaning formula with you so you can keep your crystals looking their best!
This post contains affiliate links for your convenience. Click here to read my disclosure policy.
How to Clean a Crystal Chandelier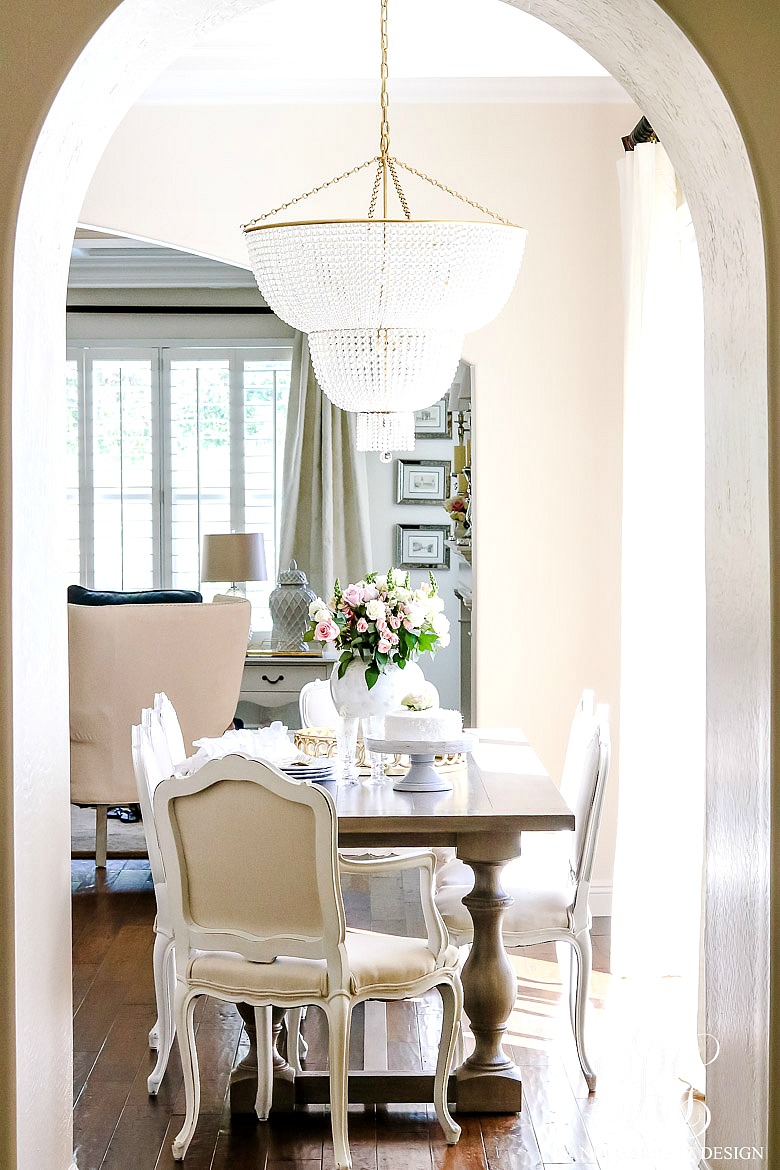 Ideally, you should clean your chandeliers once you start noticing the crystals start dulling. This will vary on where you live and how much dust and dirt you have floating around your home. I clean mine every few years, but should probably do it more often!
Crystal Chandelier Cleaning Solution
Mix this simple solution in a spray bottle:
1 part isopropyl alcohol (rubbing alcohol)
4 parts distilled water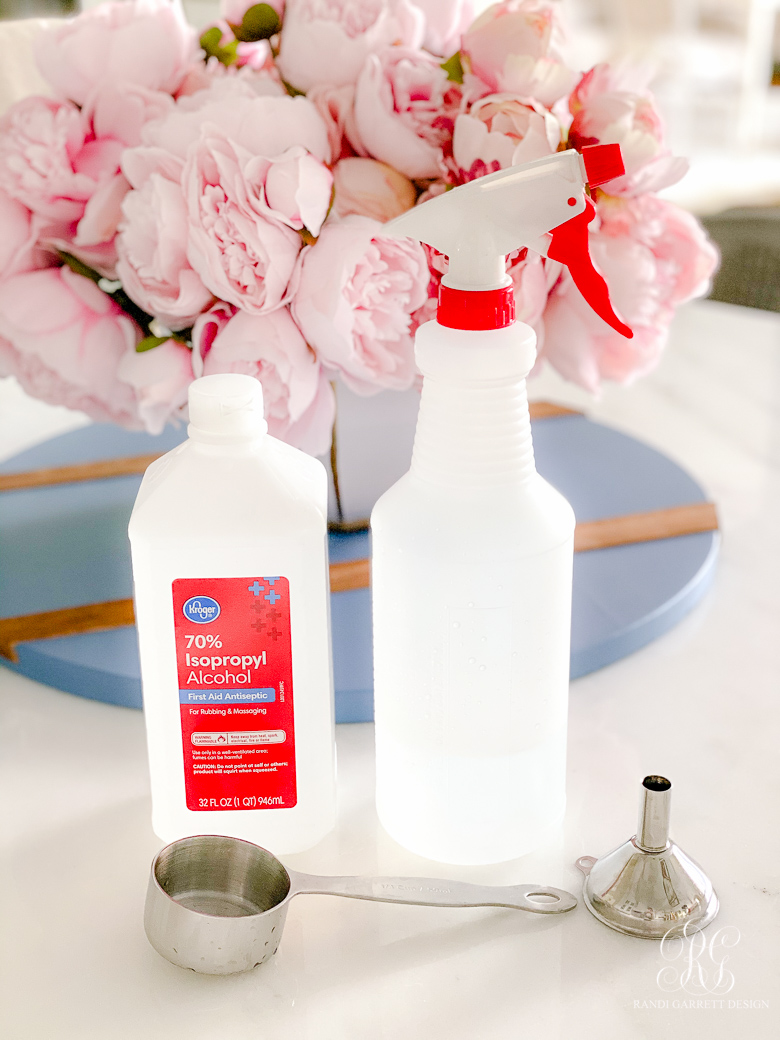 How to Clean your Crystal Chandelier
If your chandelier has a lot of dust piled up, take a blow dryer and blow off your light. Be sure to vacuum the ground when you are finished.
Next, dampen a microfiber rag with a few squirts of the solution. Gently message the rag around the dirty crystal. Take a clean microfiber rag and dry the clean crystal. Watch how it sparkles and reflects the light now! Repeat until all of the crystals are clean and shiny!
*You can also use gloves to make sure you don't get any finger prints on the clean crystals.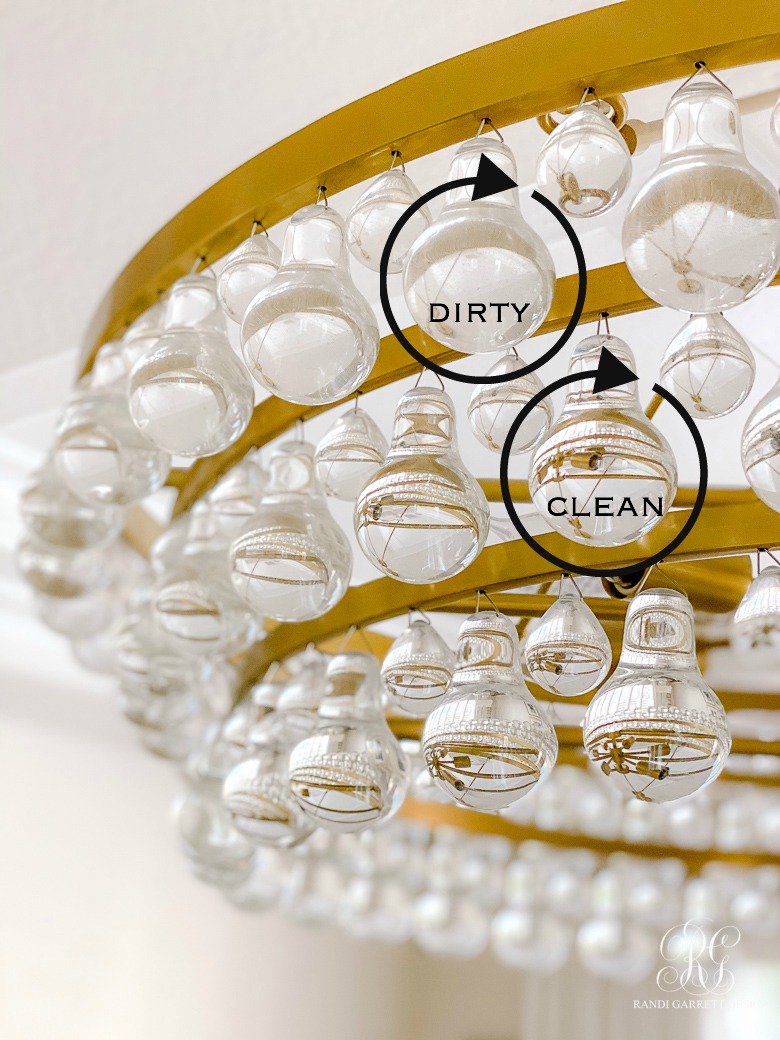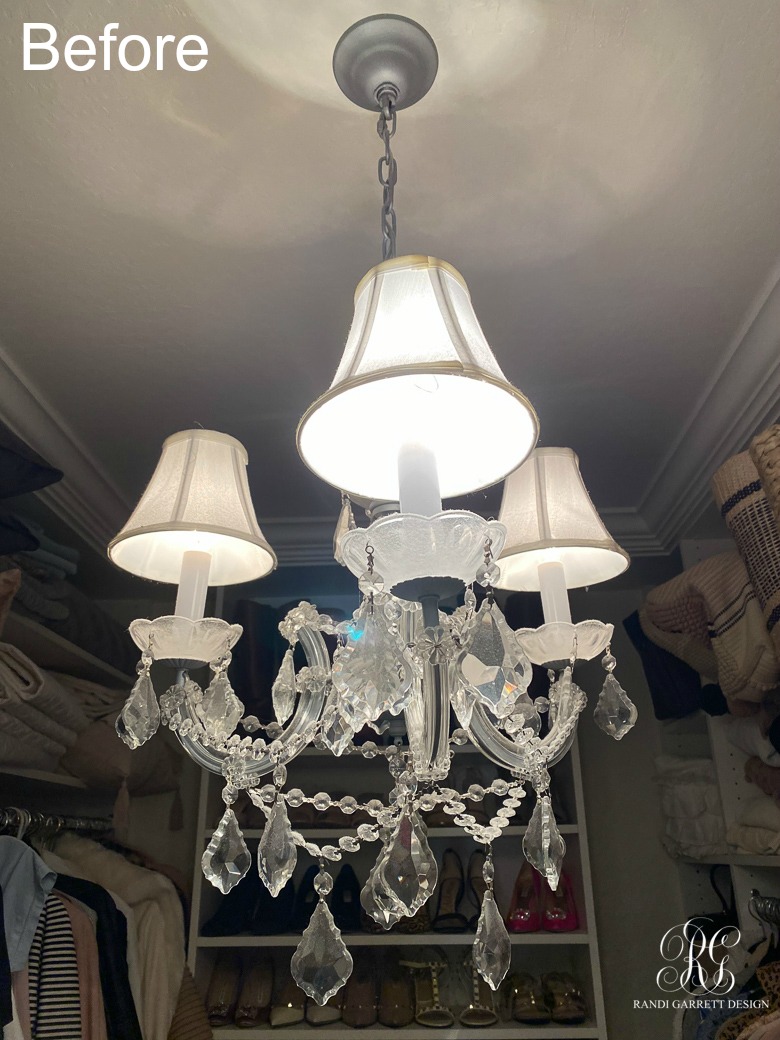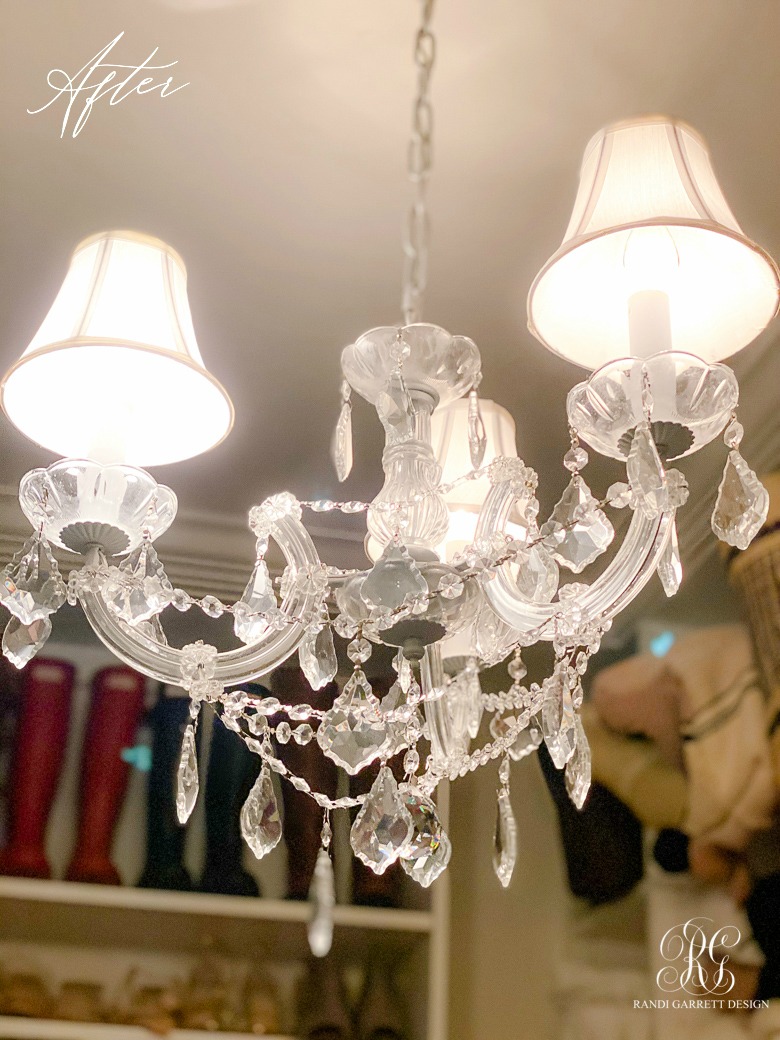 My Chandelier sourced here
My Favorite Chandeliers
Here are a few of my favorite chandeliers decked out with countless crystals! Crystal chandeliers make any room come alive!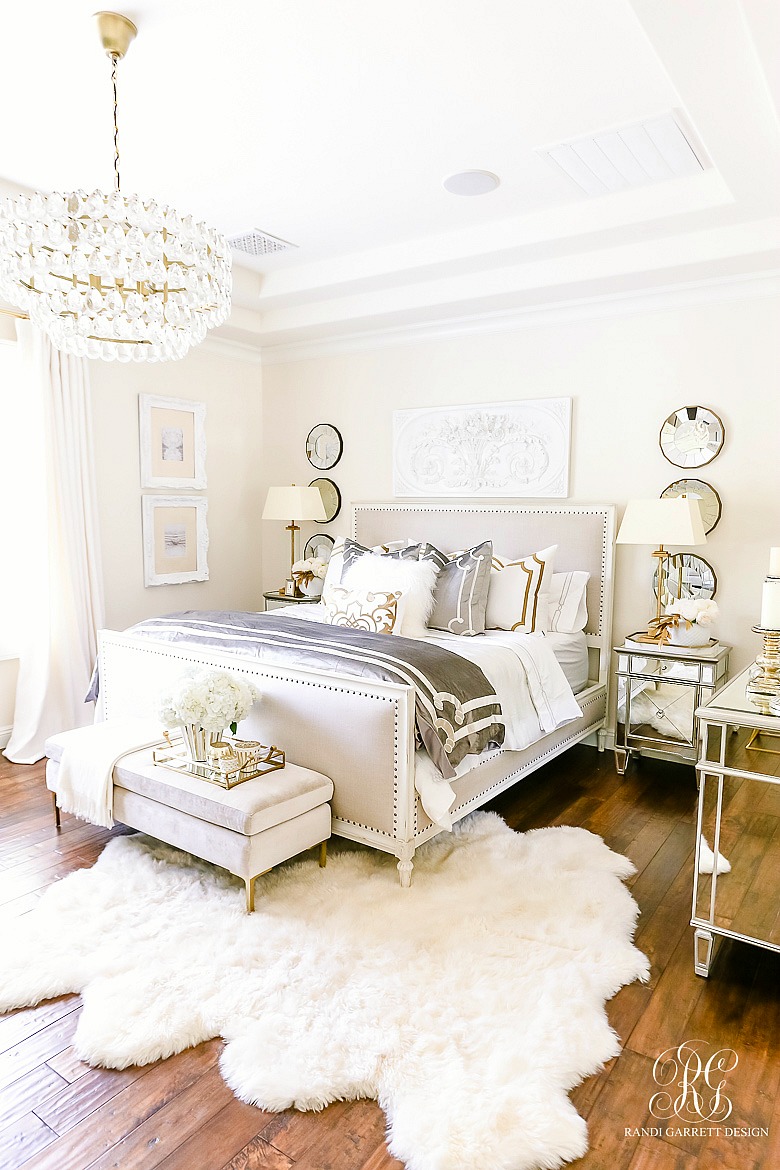 My bedroom sources here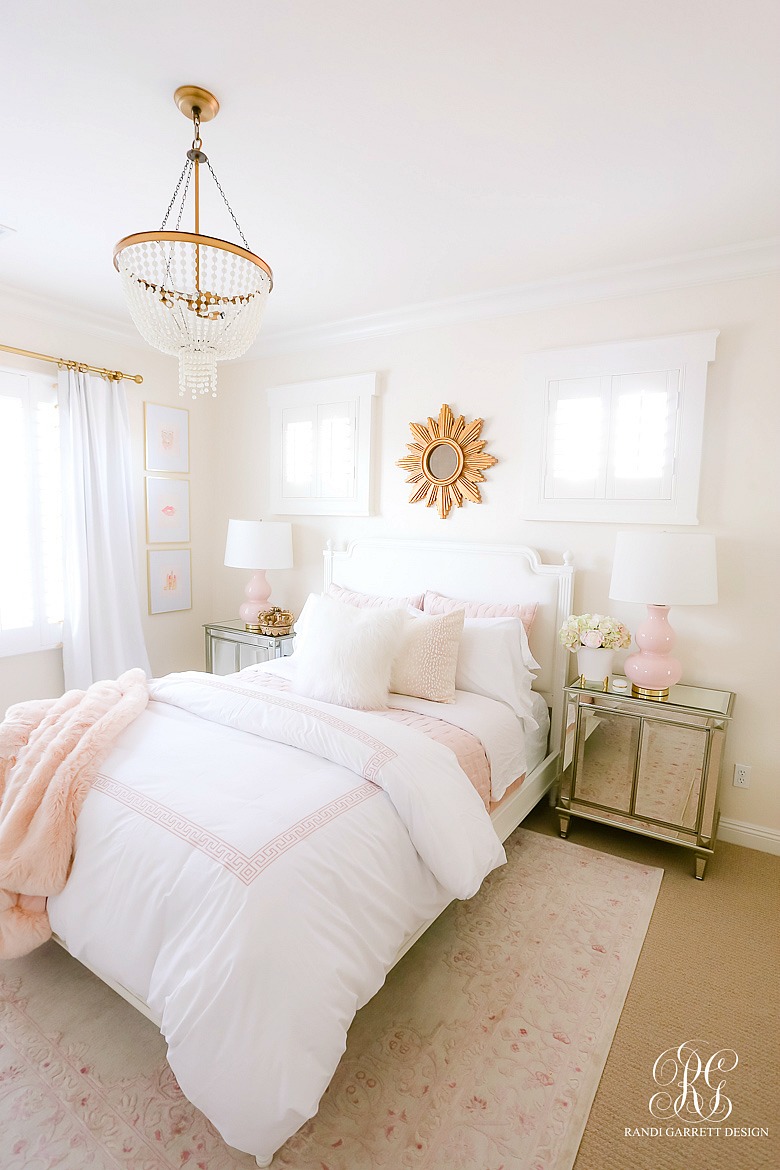 Ellie's Bedroom sources here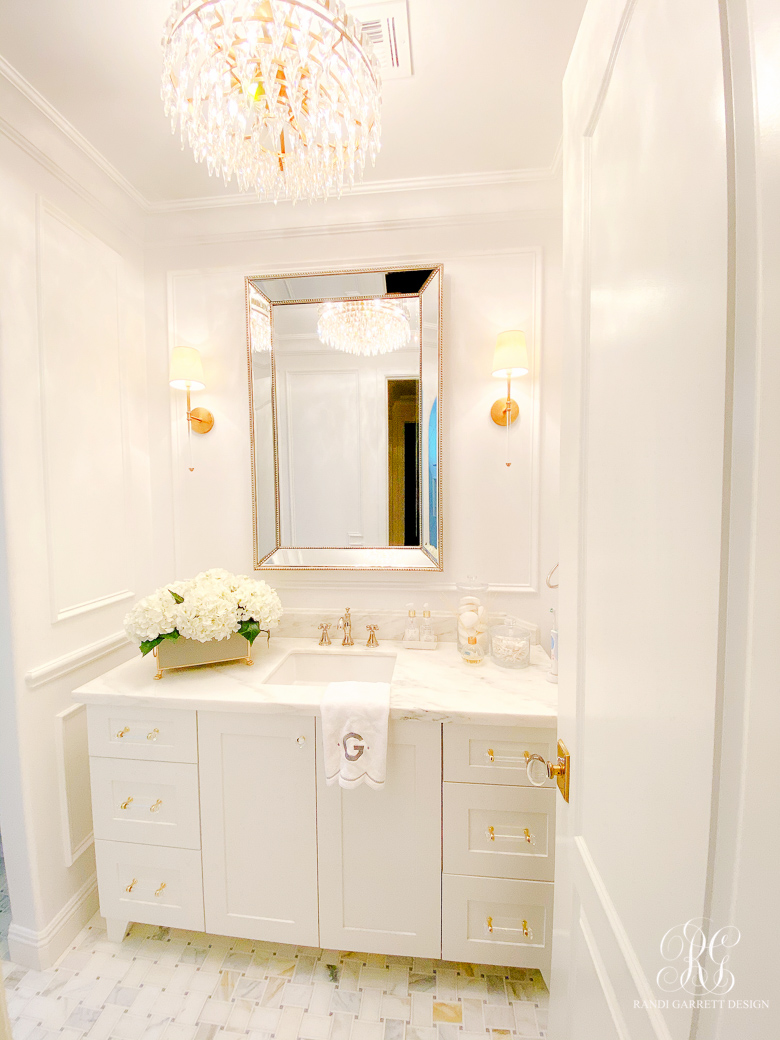 Bathroom sources here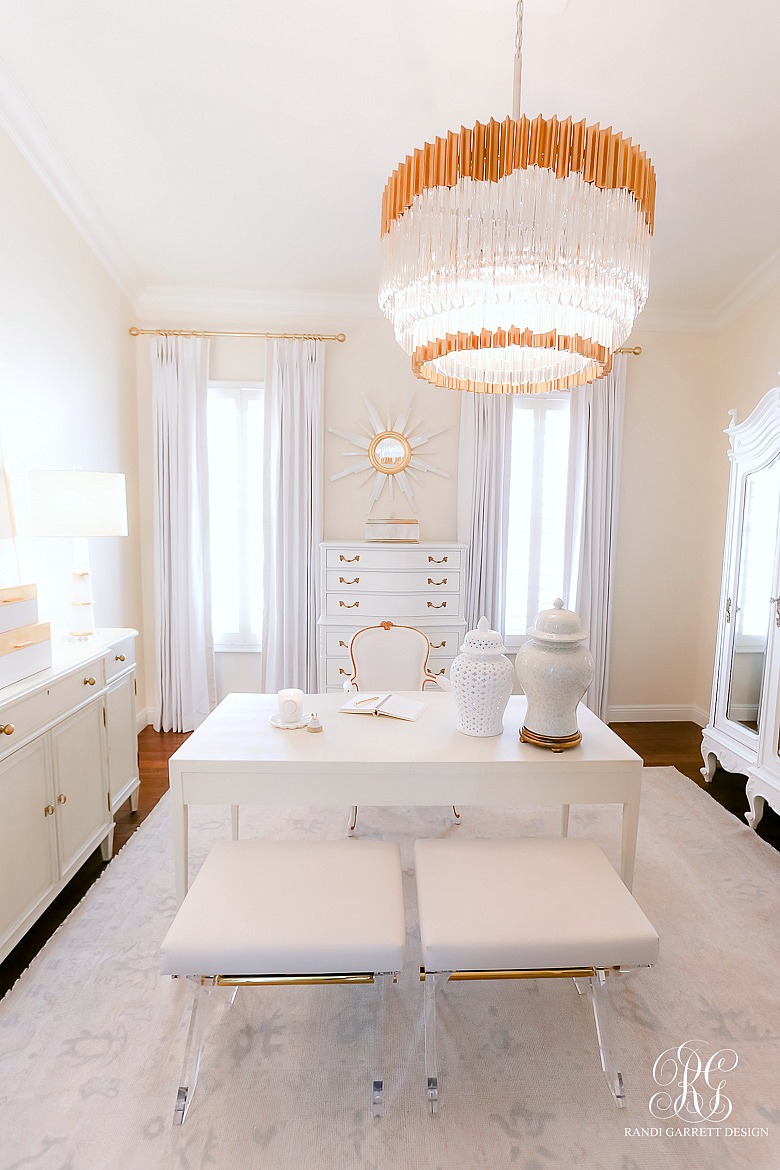 My office sources here
Guest Bedroom sources here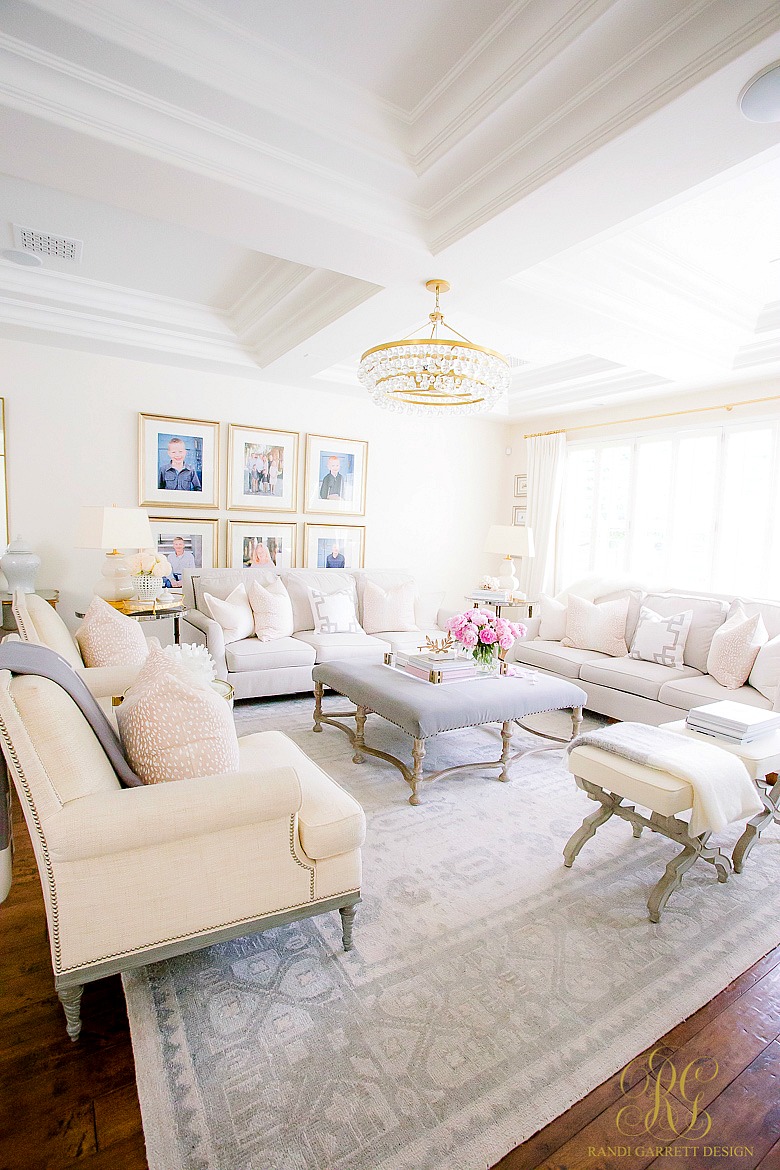 Family Room sources here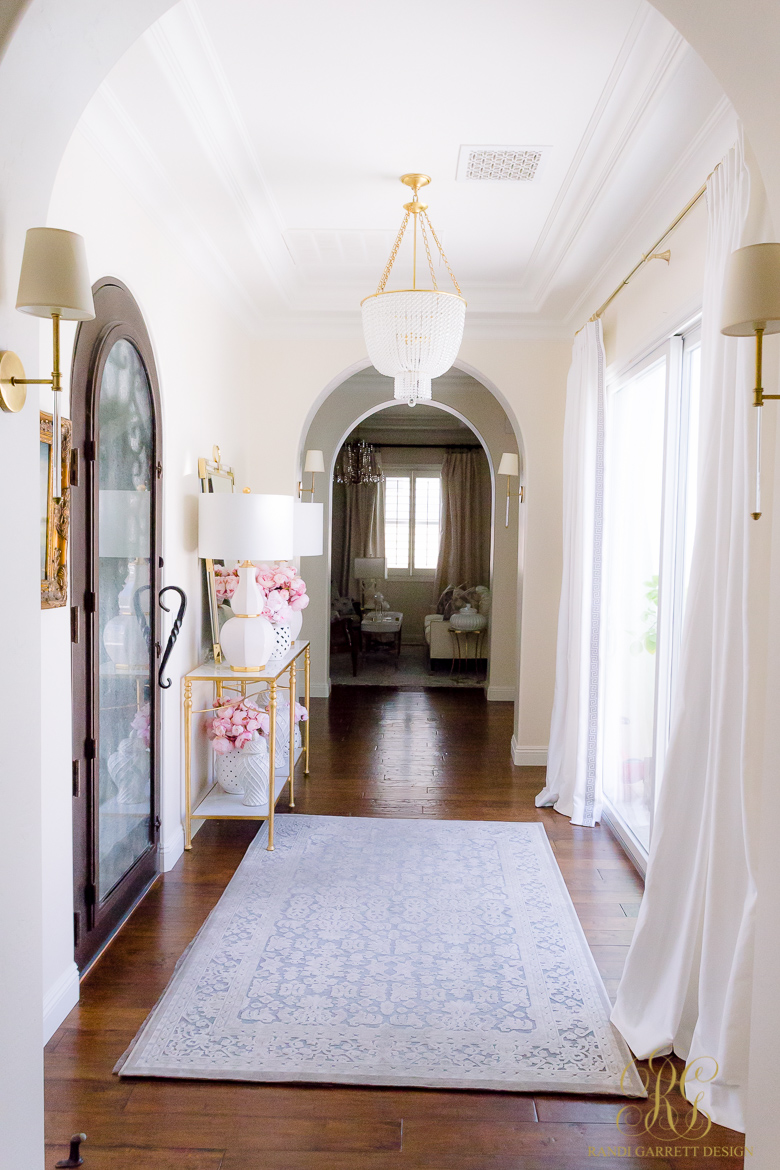 Entry sources here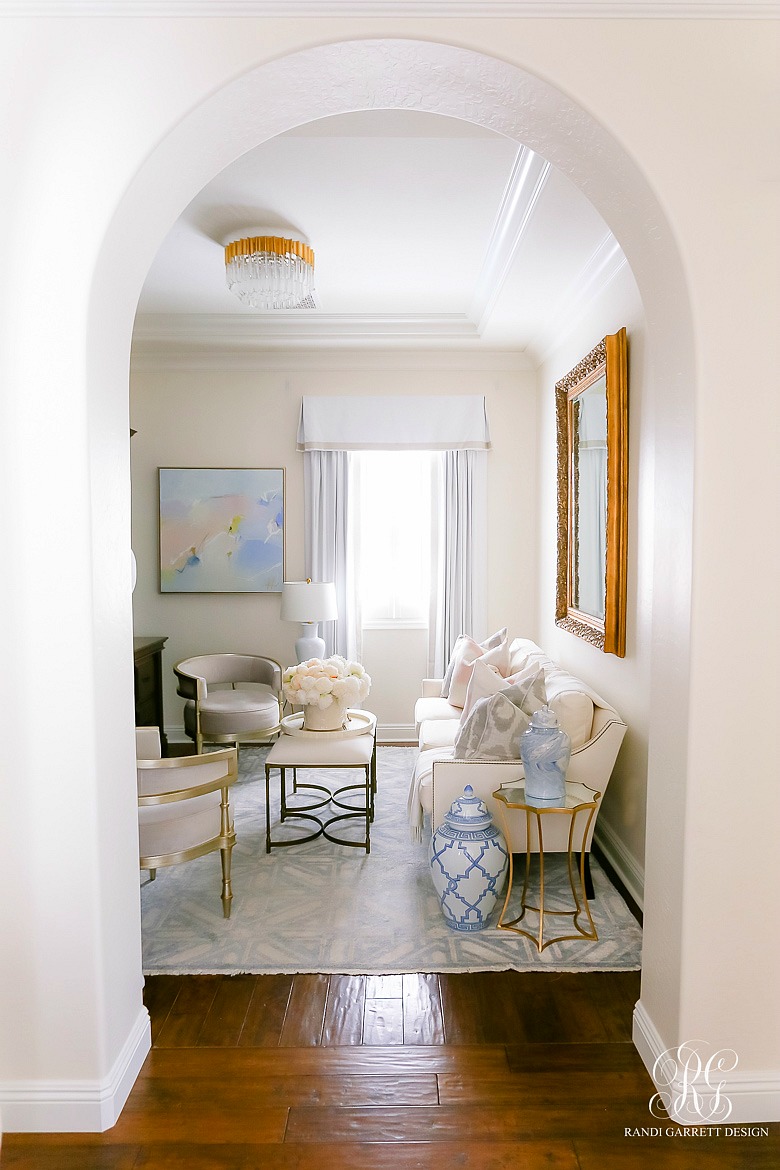 Den sources here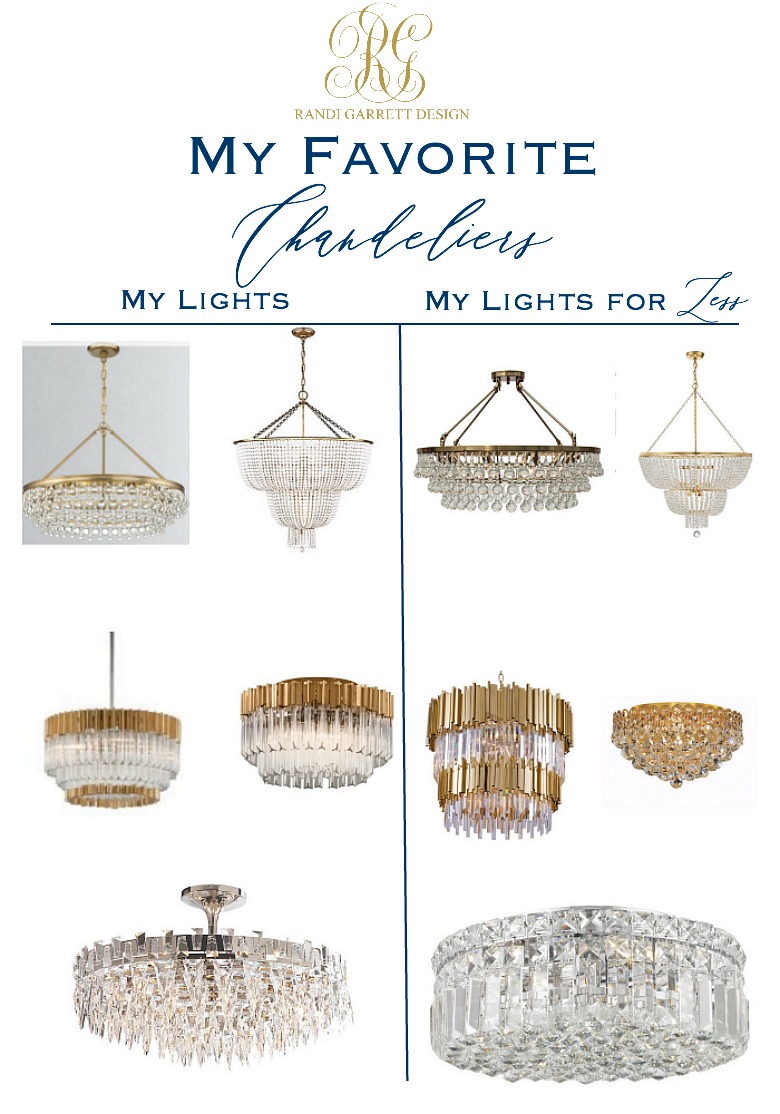 My Lights


My Lights for Less


More Lighting from our Home