We welcomed Lucy, our Toy Poodle, into our home earlier this year. She has added a lot of spunk and fun into our family! Chloe wasn't so sure about her at first, but they have become friends- at least Lucy thinks so! I never thought I would be a dog person, but these two have wiggled their way into my heart! Today, I wanted to share some of the stylish puppy essentials we got to help welcome are sweet pup into our home!
Puppy essentials don't have to stick out like a sore thumb in your home. They can blend in with your personal design style. I found some fabulous pieces for our pups that fit my decor and make life with a puppy fun and stylish! Here's some of the stylish puppy essentials I found!
This post contains affiliate links (full disclosure here).
Stylish Puppy Essentials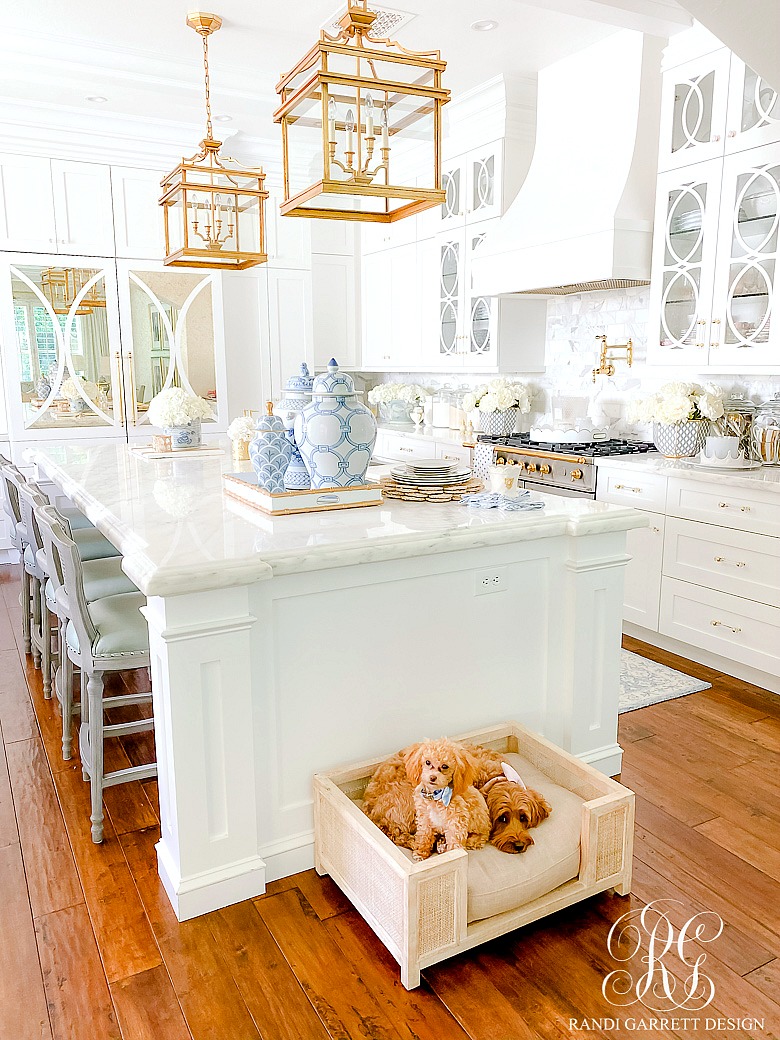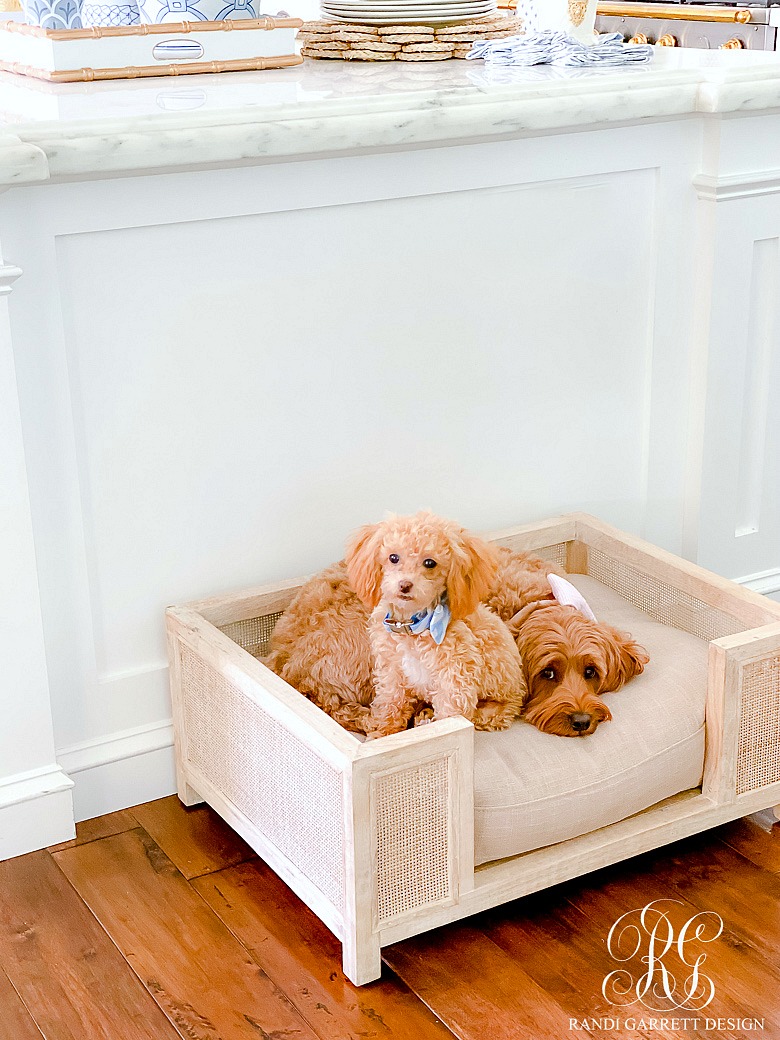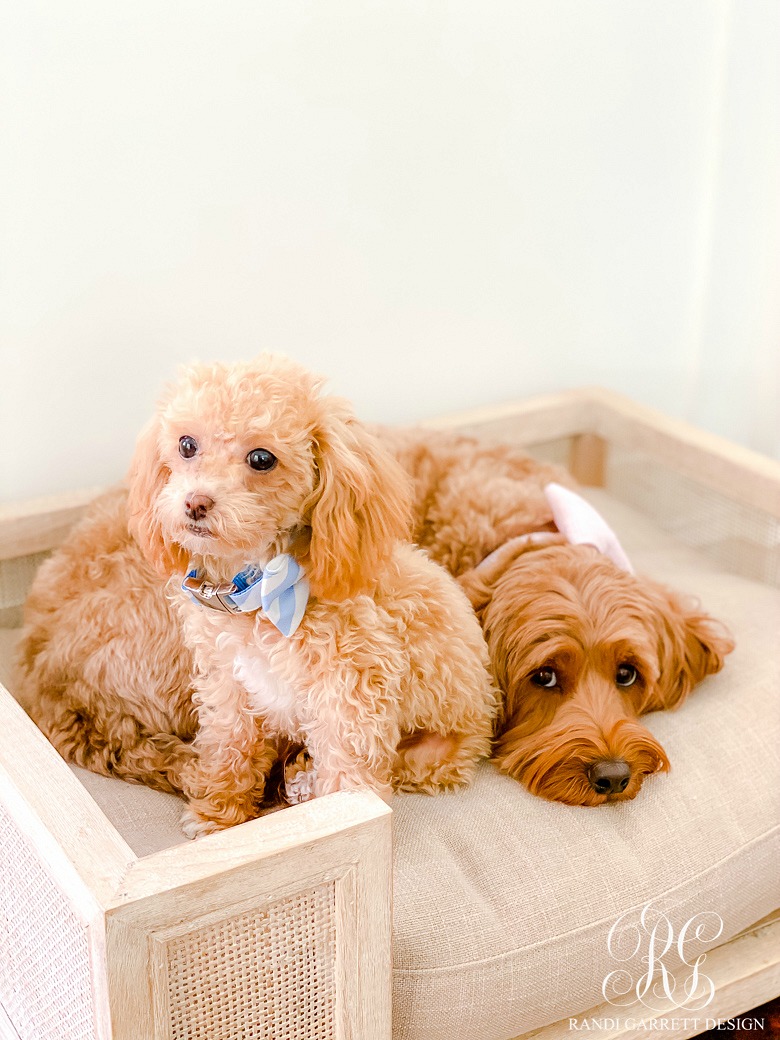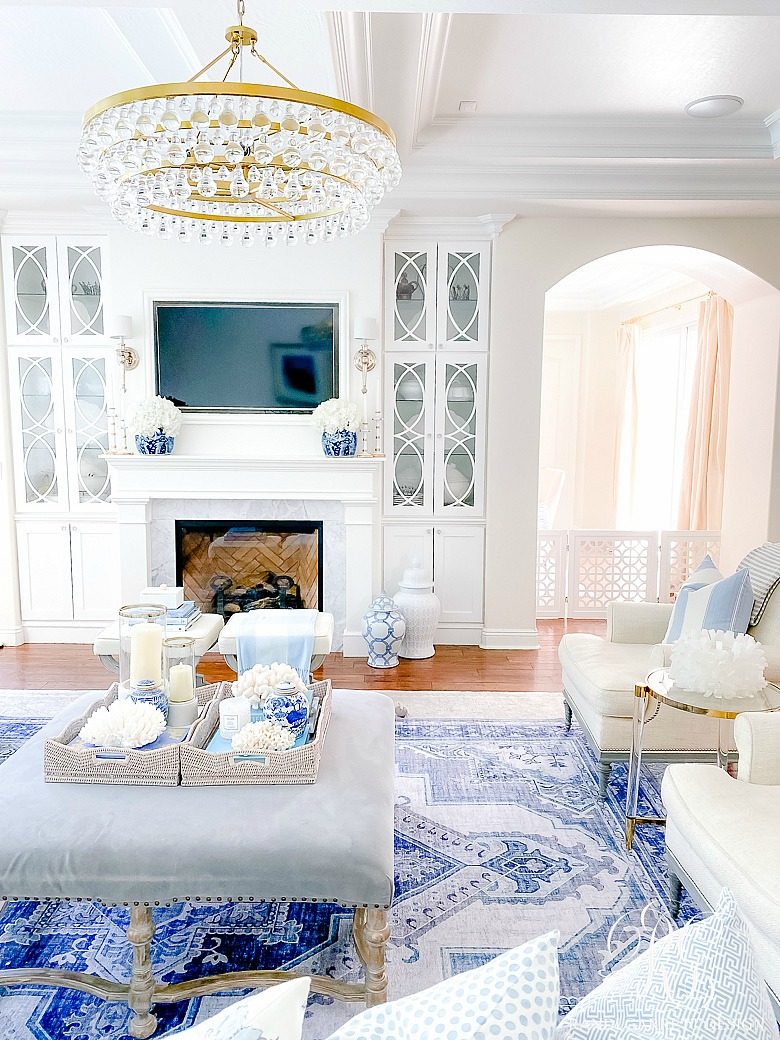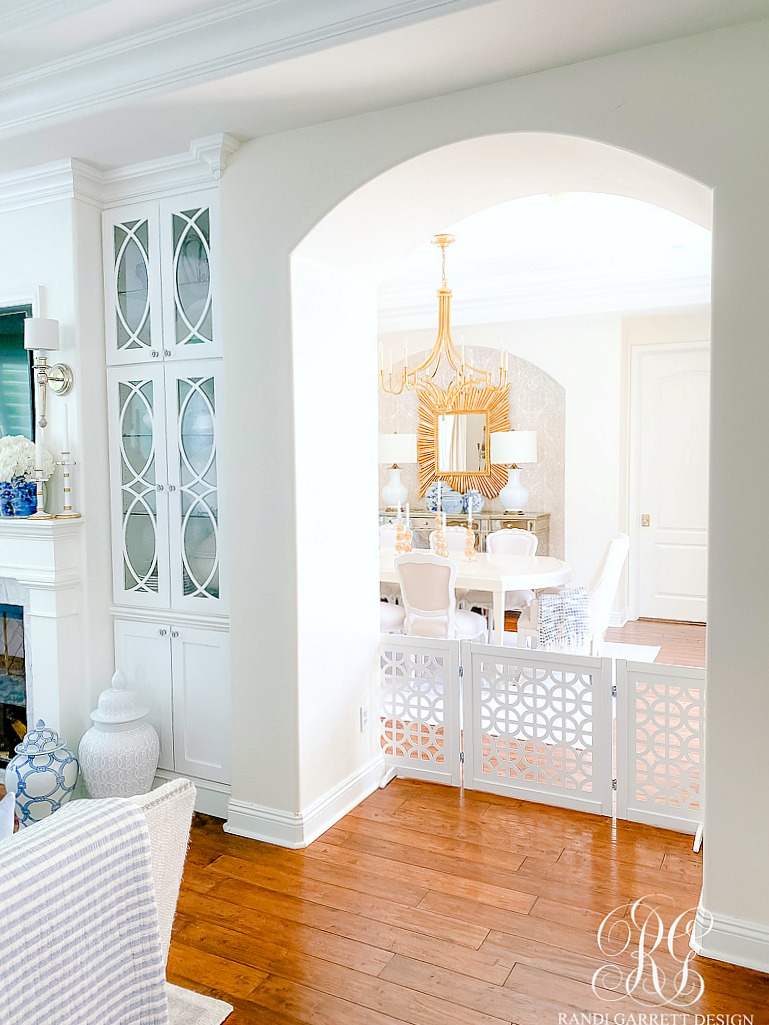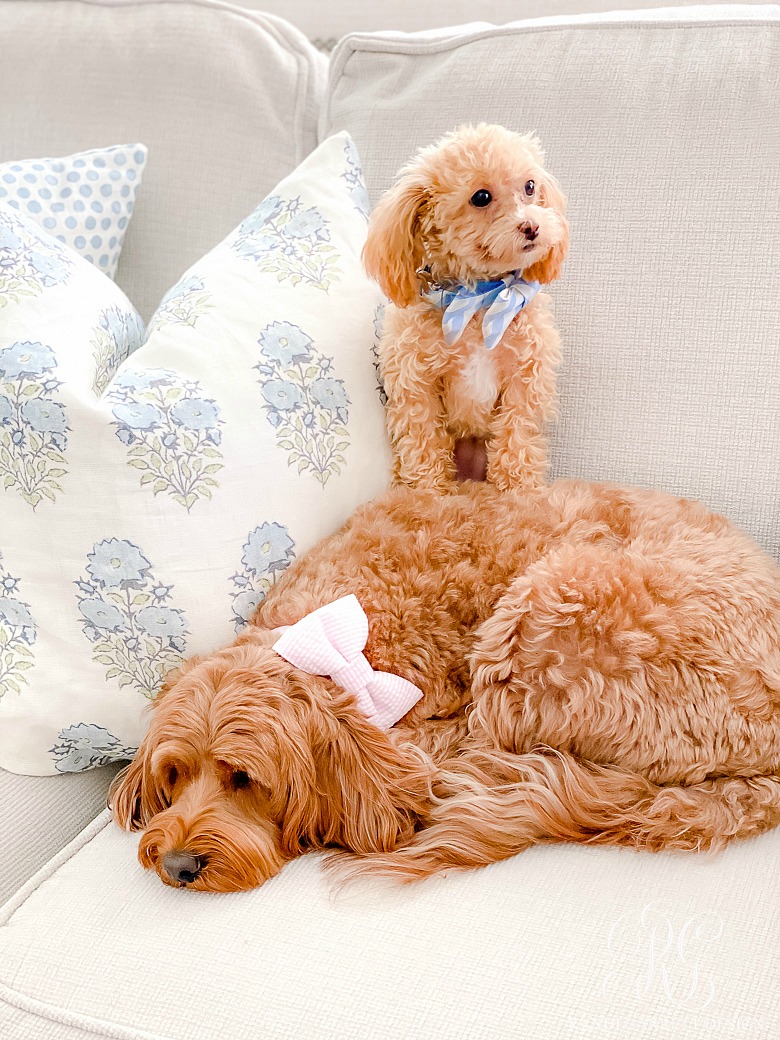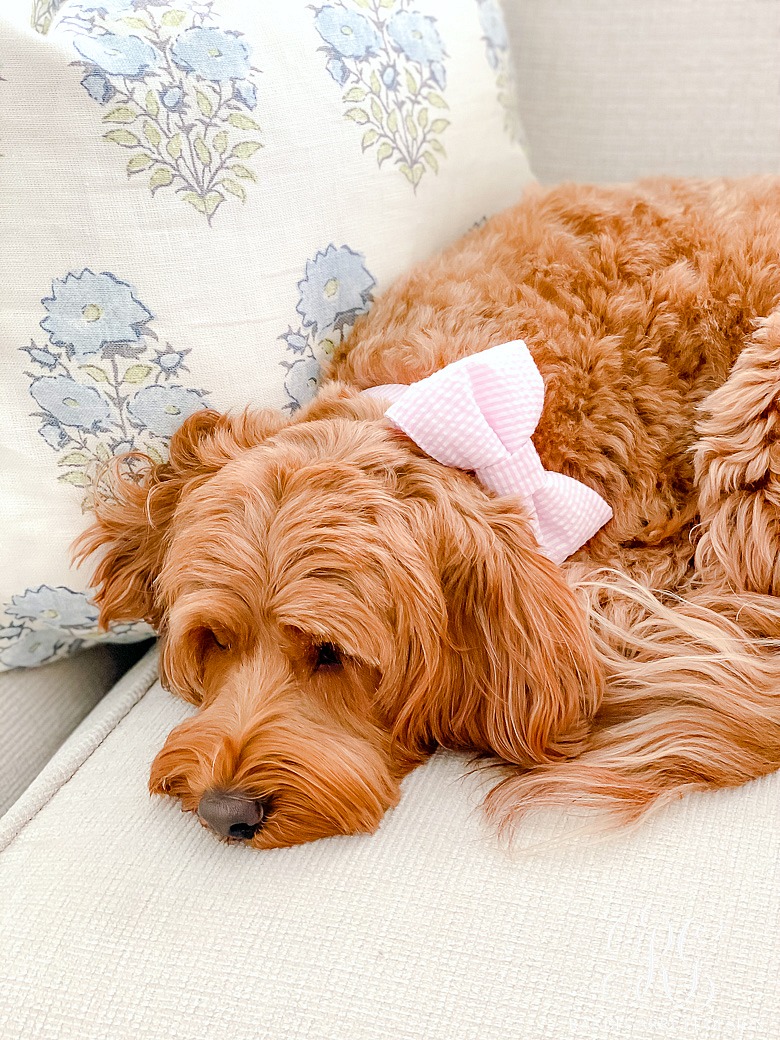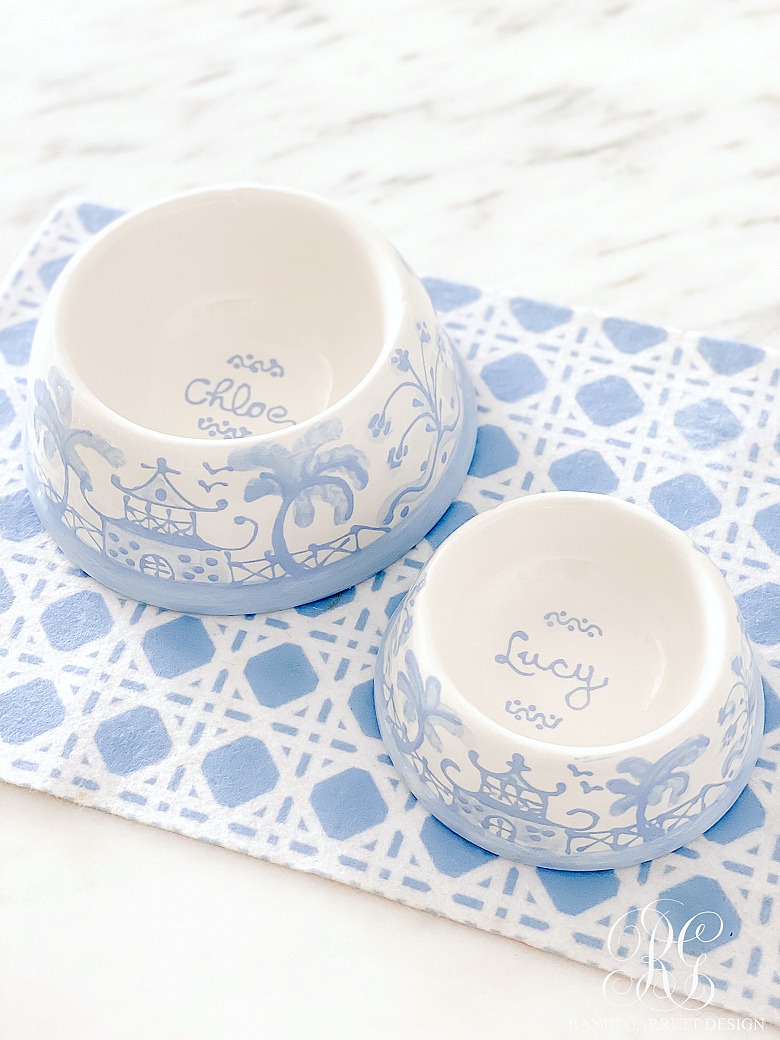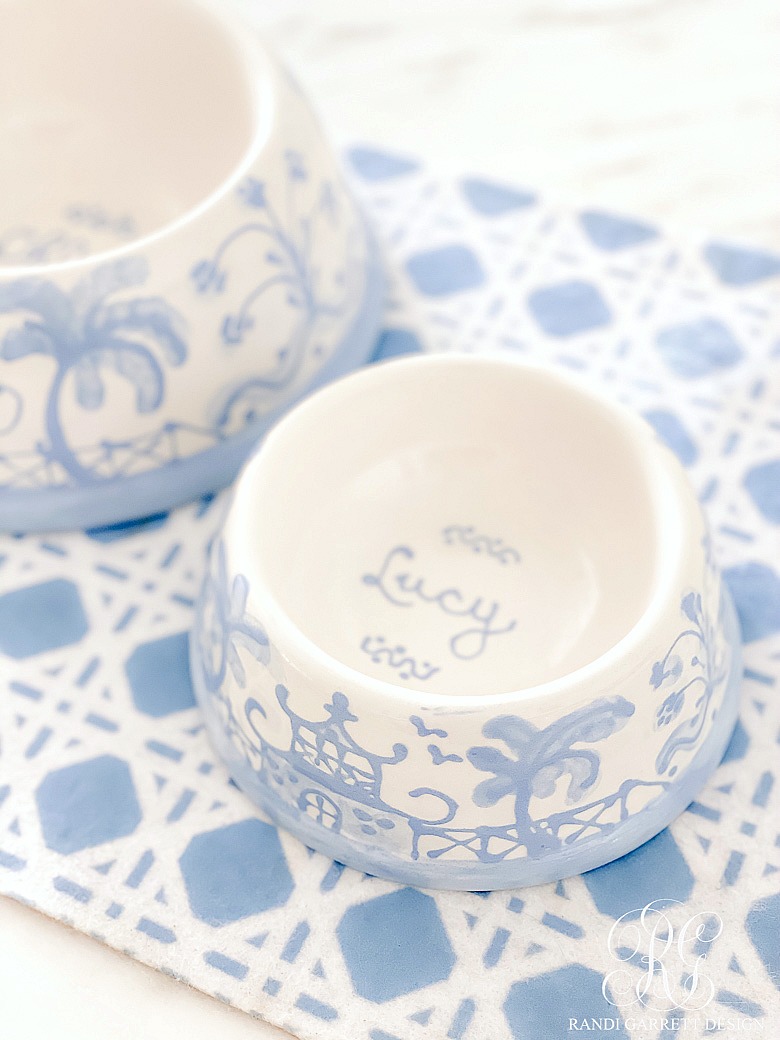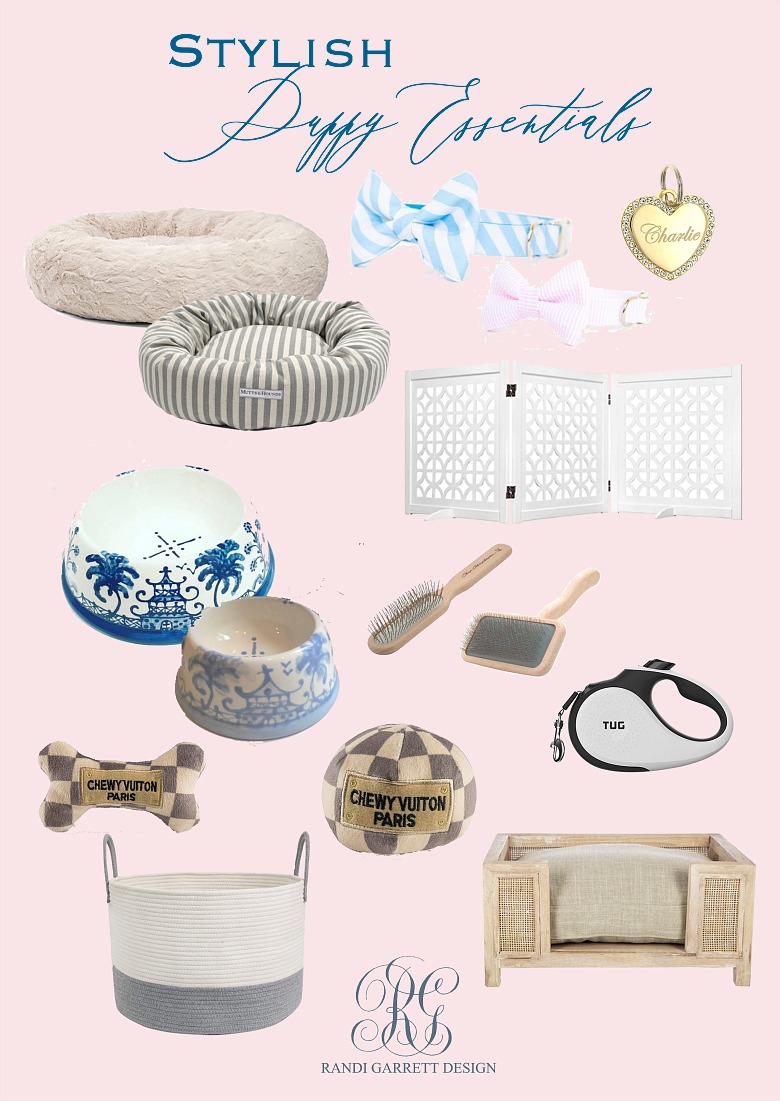 Our dog beds are my favorite puppy essential, but they are currently not shipping to the US. I have sourced some similar styles for you below. Our puppies sleep on soft beds at night. Chloe's is a white fur dog bed and Lucy's is a darling gray striped bed.
You all know how much I love ginger jars! When I found these chinoiserie dog bowls, I almost wet my pants I was so excited! These are hand painted and can be customized with your pup's name. I love them so much I ordered the largest size for their water as well. She also makes matching treat jars!
To keep my floors clean, I love these stylish puppy mats. They come in tons of colors and styles. They can be customized as well or left plain. Check out all of the different options here.
Our puppy gates are fabulous for keeping our girls away from the front door and out of spaces we don't want them in. I love how they blend in with our decor.
I love this gray tote to hold all of their puppy toys. I keep it behind the couch when we aren't using it. The nice thing about it, it looks great laying on the family room floor and it holds a tons of toys.
Chloe and Lucy both have these darling heart tags hanging from their collars. Lucy's jingles so we know where she is at all times! I love attaching them to cute bow tie collars.
Here are more of our favorite stylish puppy essentials…