If you love healthy, yet yummy food, I think you will love this Brussel Sprout Salad recipe! I think it is the best Brussel sprout salad recipe I've ever had! It is simple and oh so delicious! There is a charming restaurant in the cute downtown by our new house, that makes this salad. I order it every time we go! Since I love it so much, I decided to try to recreate it at home. Matt thinks it is better than the restaurant's! Give it a try and let me know what you think!
This post contains affiliate links (full disclosure here).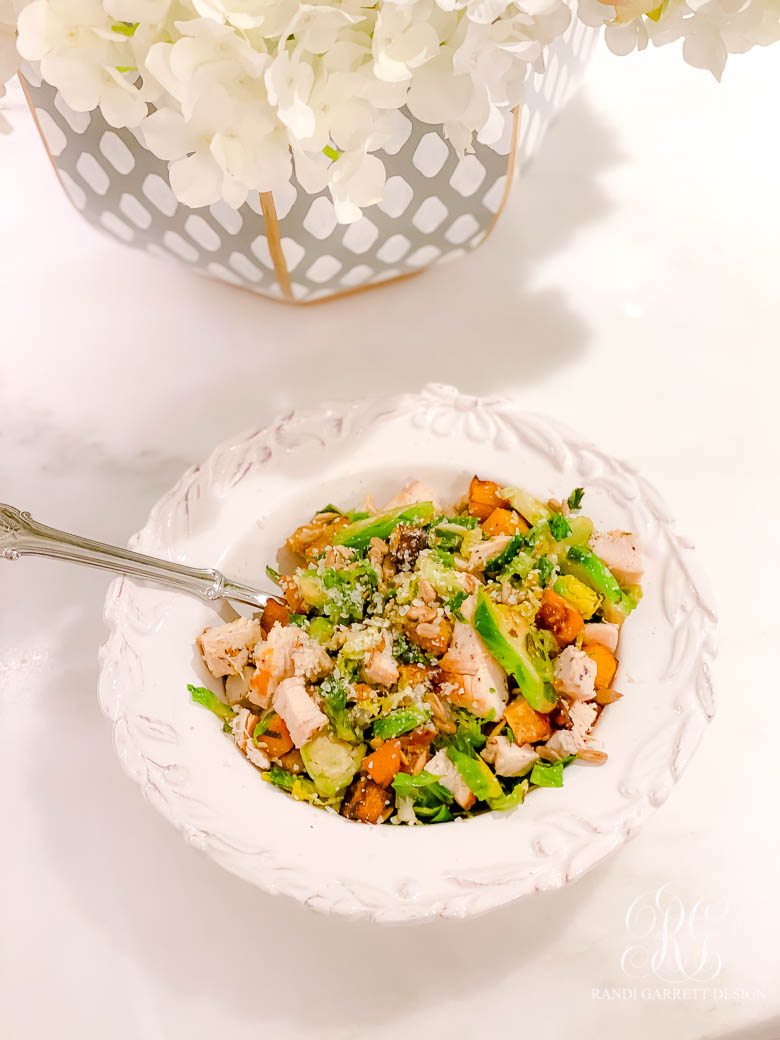 Brussel Sprout Salad Recipe

Ingredients
1 package shredded Brussel sprouts
1 package diced butternut squash (frozen or fresh)
2 cups prepared quinoa
2 chicken breasts roasted and cut into slices or cubes
2 T sunflower seeds
2 T grated parmesan cheese
2 T butter or olive oil
salt and pepper to taste
Instructions
Drizzle butter nut squash with olive oil, salt and pepper.
Bake butternut squash on a baking sheet according to the package directions.
Saute Brussel sprouts in butter or olive oil until tender.
Salt and pepper to taste.
Cook chicken breast and slice into strips or cubes -(Use precooked chicken to save time).
Cook quinoa to package directions - (I like to use Trader Joe's frozen quinoa for a quick option).
Add all ingredients to a shallow bowl to plate.
Top with sunflower seeds and parmesan cheese.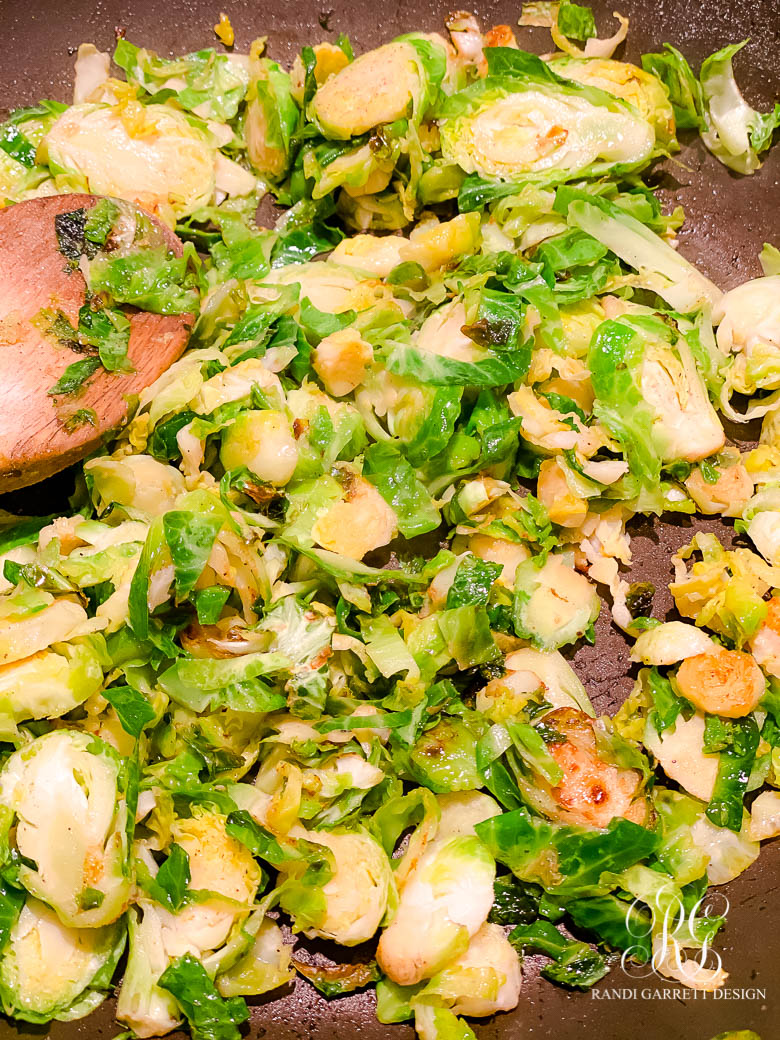 Saute the shaved Brussel sprouts in a little butter just until they are tender. Season with salt and pepper! They cook up in just a few minutes and are so delicious. They look their bitter taster when they are prepared this way.
I love butternut squash! This recipe sings with it included! You can use frozen butternut squash, if it isn't in season. Drizzle it with a little olive oil and some salt and pepper and bake for about 20minutes on 350 degrees or according to the package directions.
For the chicken, roast it, bake it or BBQ it! If you're short on time, use precooked chicken or a rotisserie chicken instead.
The quinoa in this recipe is very subtle. It just adds more nutrition and a little texture. Again, if you're short on time, I love using Trader Joe's frozen quinoa, you just warm it up in the microwave!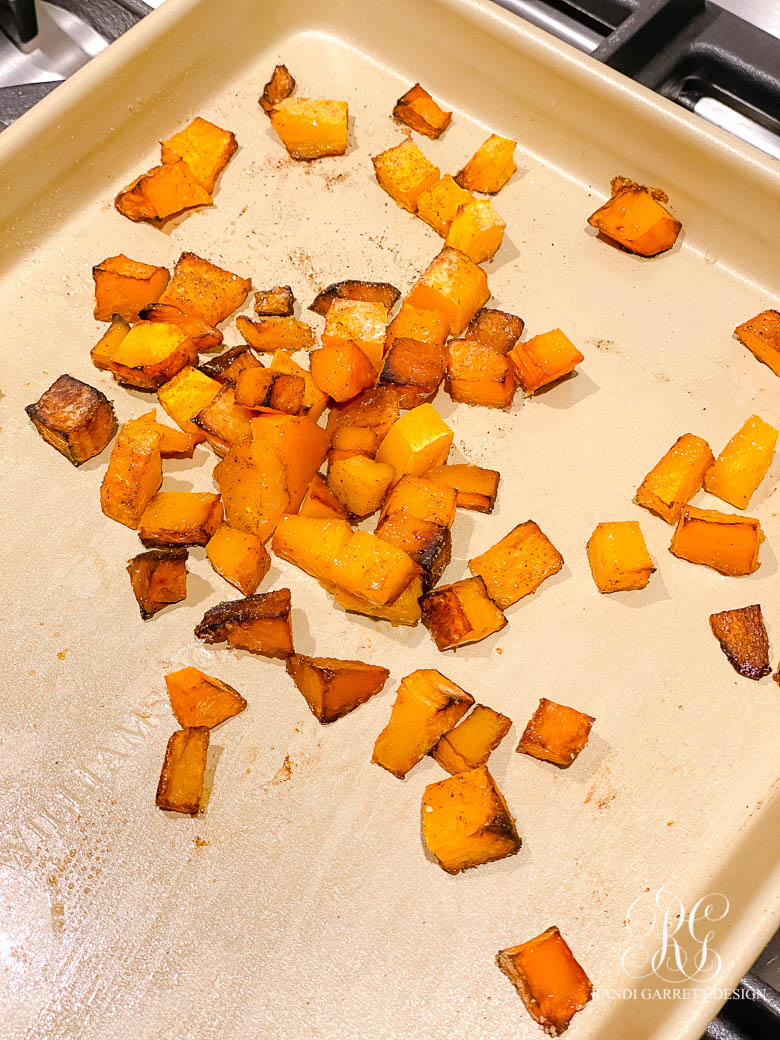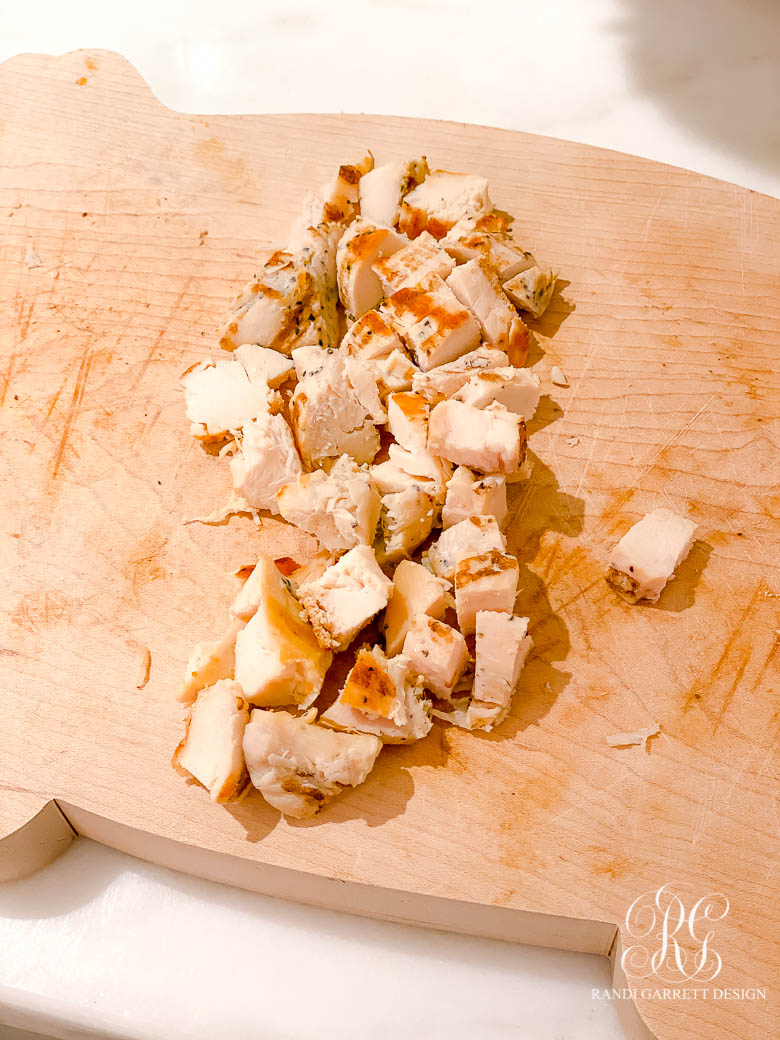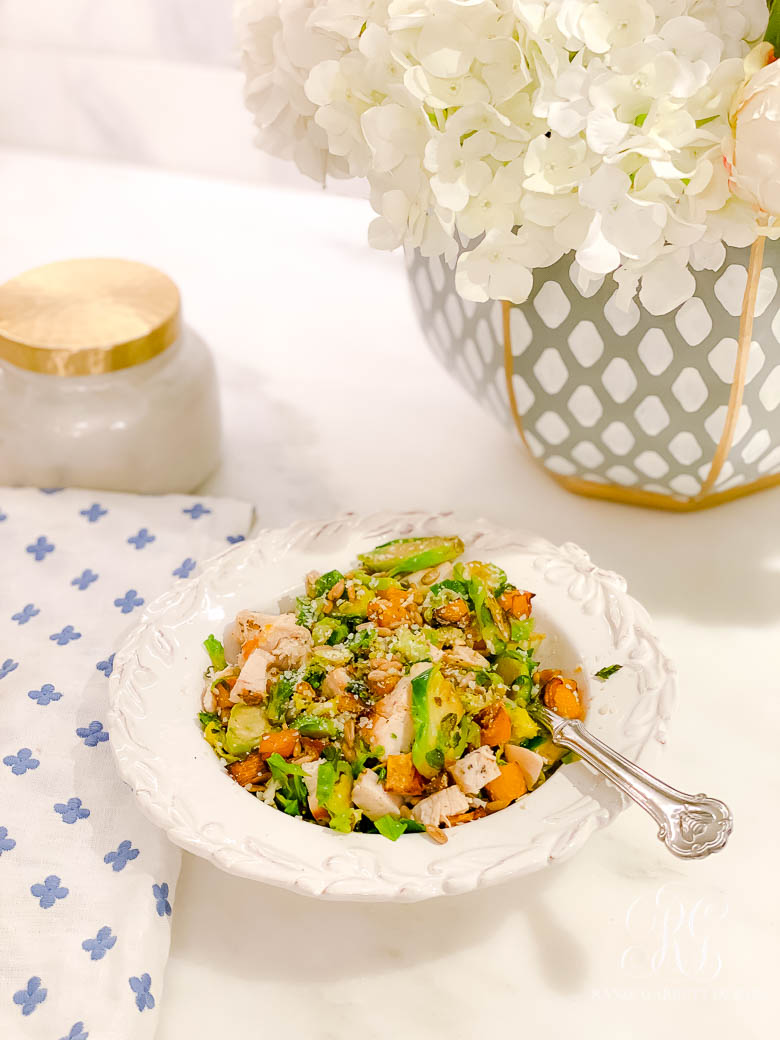 Toss all the prepared ingredients in a bowl and top with some sunflower seeds and a little parmesan cheese! It is so, so yummy! Even if you don't like Brussel sprouts, give this recipe a try, I think you just might love it!