Mother's Day is quickly approaching! Most of us won't be hugging our Mom's this Mother's Day, but that doesn't mean we can't make our mom's feel extra special! Instead of just sending your mom something thrown together in a plain brown box from some online site or a gift card, let her know the gift is sent with love, by taking a few extra minutes to make the gift look beautiful. Make her a thoughtful Mother's Day gift box!
Simply wrap your thoughtful gift items in pretty tissue paper, add in some gift box filler, and tuck in a few faux flowers, and your mother will feel the extra love and attention even if you're miles apart. So, when she opens her Mother's Day box she will feel your love flowing from it.
Another way to make your gift feel even more personal is to add in a special hand-written note to her. Tell her some of your favorite memories of her from your childhood…what was your favorite outfit she used to wear, your favorite meal she cooked, your favorite thing you did together as a child? Even sharing with her a lesson or skill that she taught you, that you appreciate, will brighten her whole day!
Here are a few thoughtful Mother's Day gift box ideas for you. The best part, you can order all these gifts online from the comfort of your home. Then assemble with love to ship to your sweet mama!
This post contains affiliate links for your convenience. Read my disclosure policy here.
Thoughtful Mother's Day Gift Boxes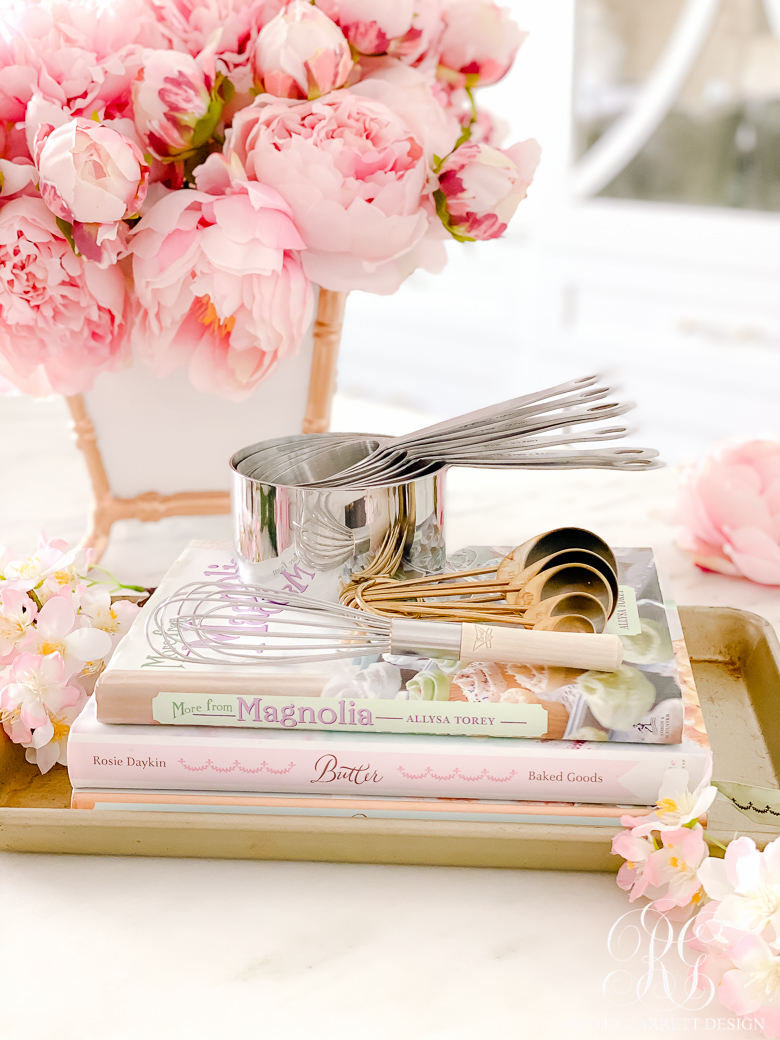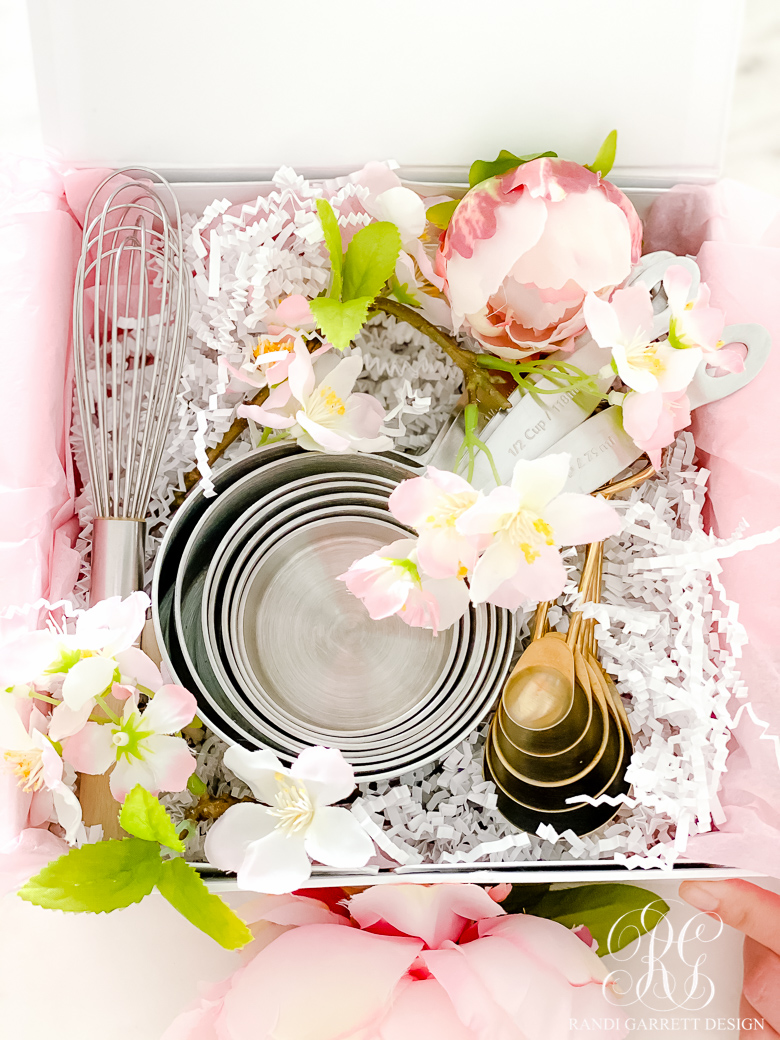 Baker Box
This box idea is for the mom who loves to bake. Grab your favorite cookbook, tab a few of your favorite recipes with sticky notes and write a special note inside. A few of my very favorite baking books are Magnolia and More from Magnolia, Butter Baked Goods, Butter Celebrates and Vintage Cakes.
Every baker loves measuring cups. This set is fabulous! It has a 1 cup, 3/4 cup 2/3 cup, 1/2, 1/3 and 1/4 cup, Tablespoon and teaspoon! New measuring spoons are always fun to get too!
Toss in a pretty utensil like this gold whisk to make mom smile while she bakes!
Hand write one of your favorite recipes for your mom to keep as a treasure.
Line a box with pretty tissue paper. Fill the box with fun filler and gifts. For a finishing touch, tuck in a few faux flowers!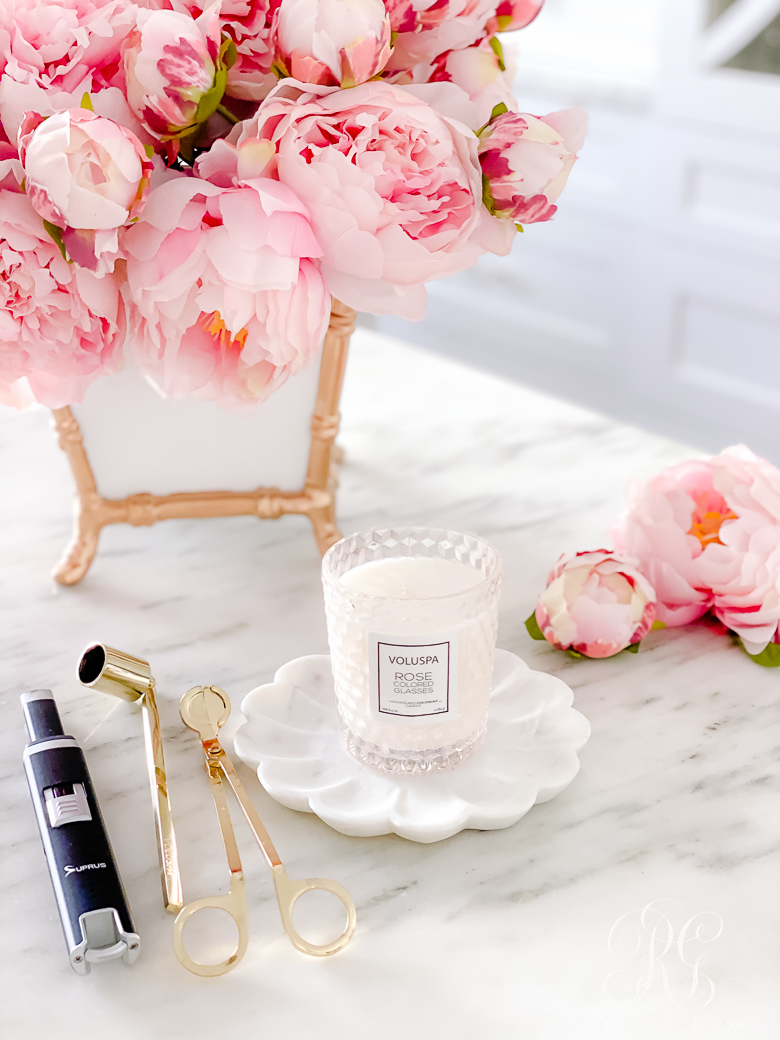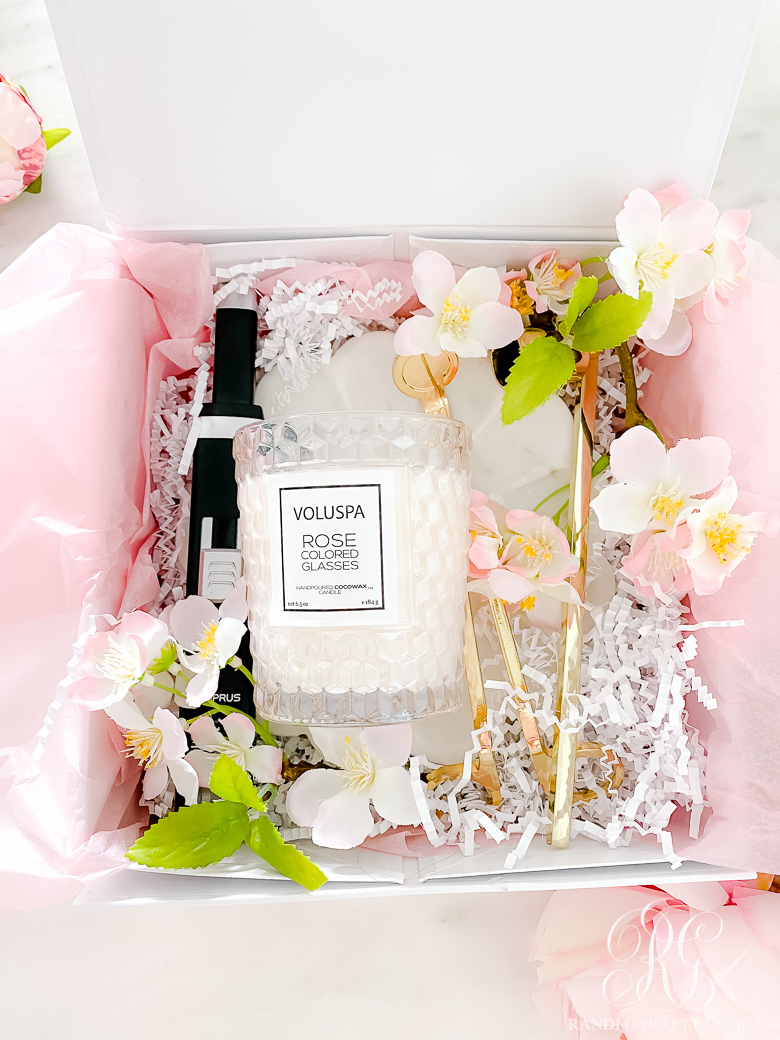 Candle Lover
Candles are a great gift, but when you pair them with a cool USB lighter, wick trimmer, candle snuffer and pretty marble tray, it becomes an amazing gift!
Tuck in a sweet note about how your mom lights up your life.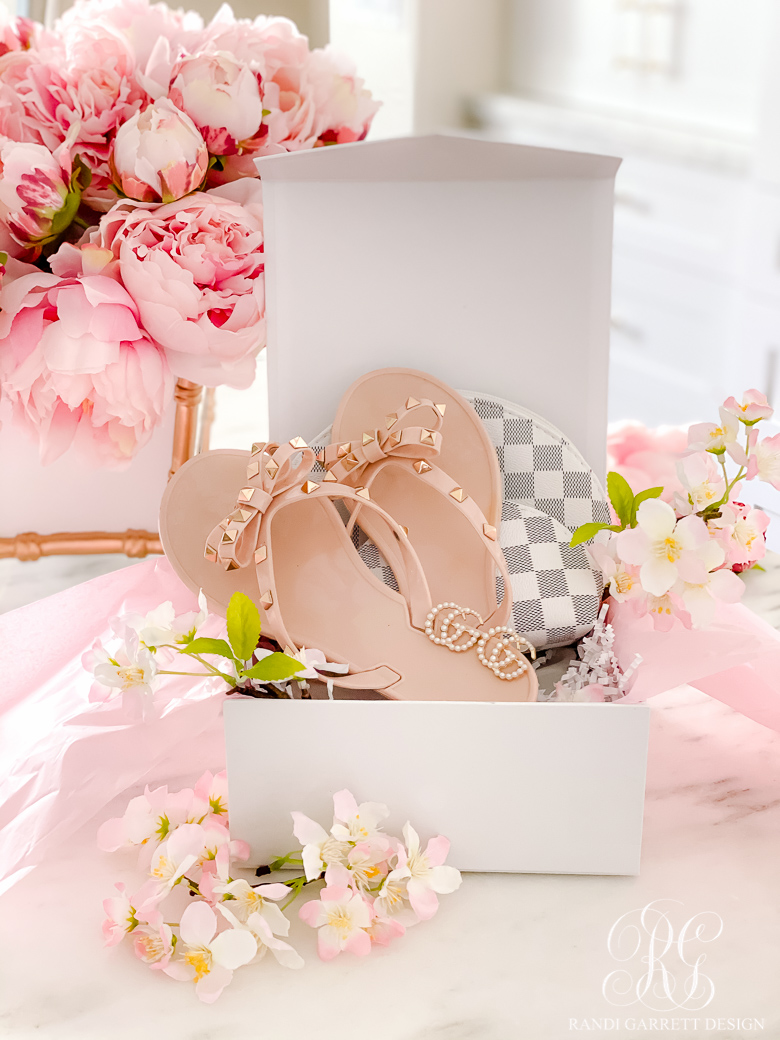 The Stylish Mama
Dazzle that sweet mama of your's with a few pieces that she will love! These darling studded flip flops (they come in tons of colors), GG pearl earrings and clam shell makeup tote will make your mom feel hip!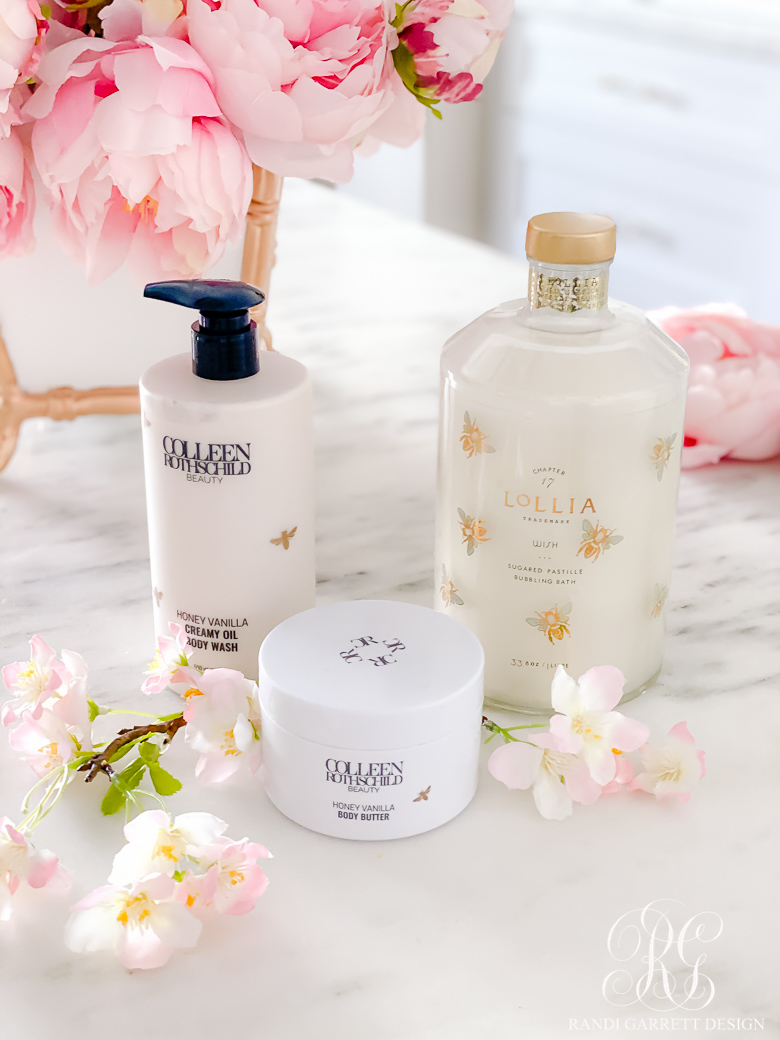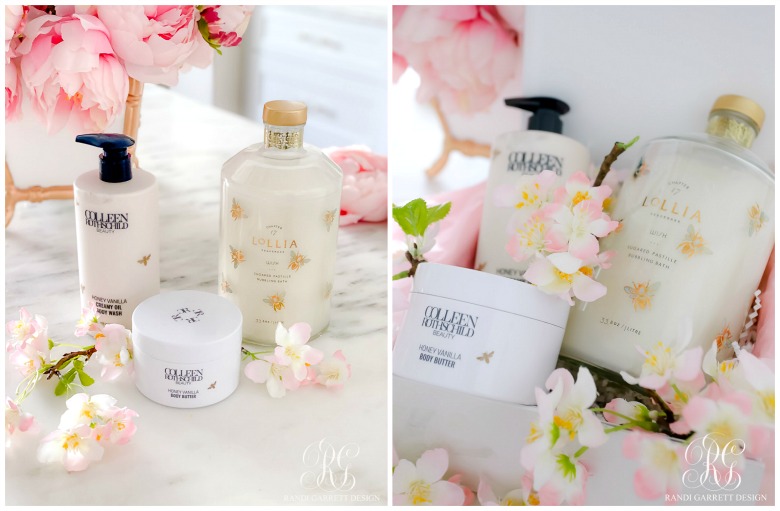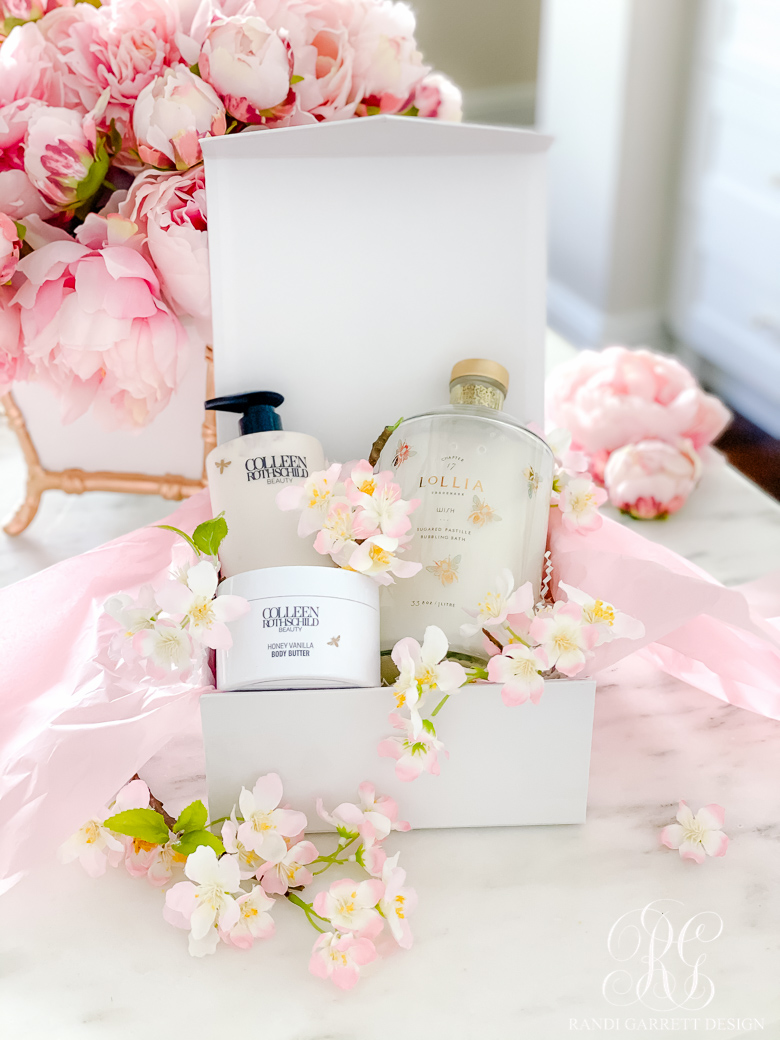 Luxurious Lady
Spoil your mom with simple luxuries like bubble bath, body wash and body butter. The ones I featured are my absolute favorite. Not only is the packaging fabulous, they leave your skin feeling silky smooth and smelling oh so luxurious!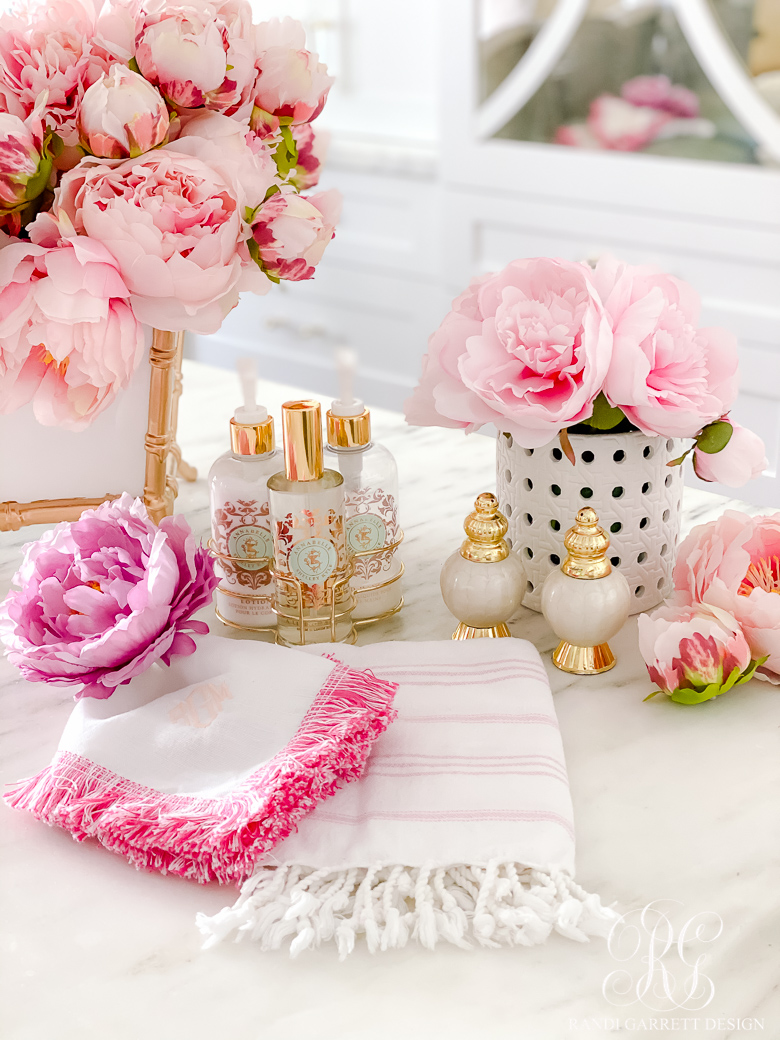 The Nest Fluffer
This gift box idea is for the mom that loves to fluff her nest with pretty little things. Help her elevate simple household items by gifting her a few gorgeous daily necessities.
Fill her box with a pretty dish towel, fringe napkins, peony napkin rings, soap and lotion caddy, gorgeous salt and pepper shakers and a pretty vase filled with some stunning faux peonies.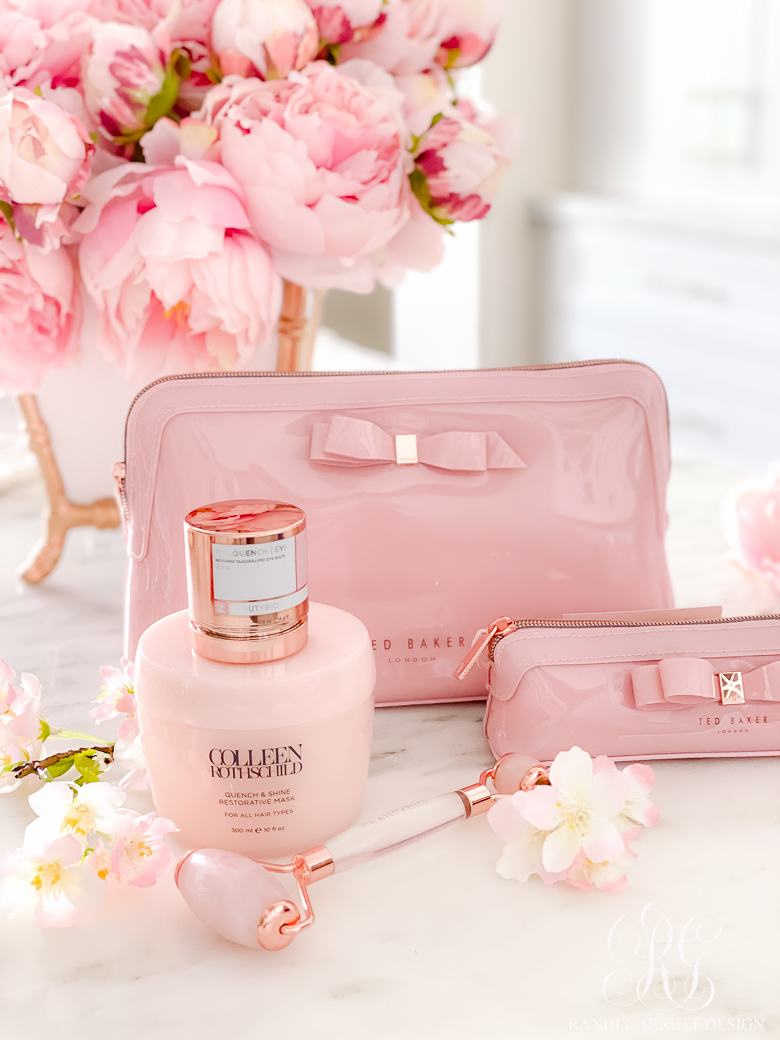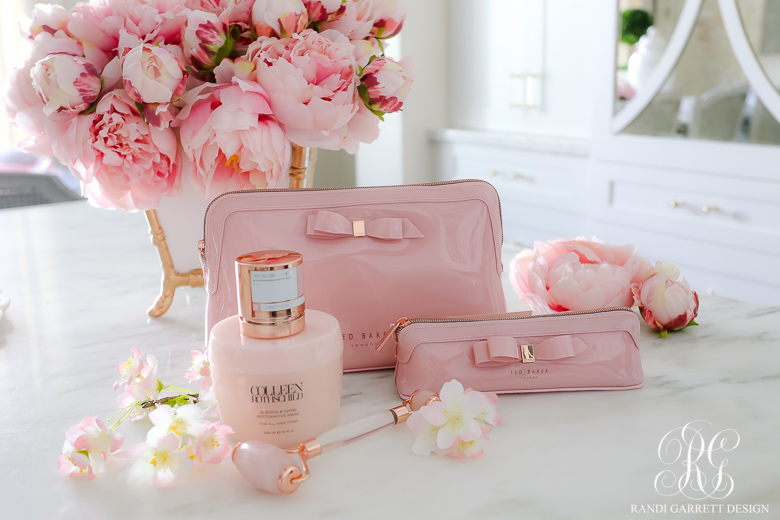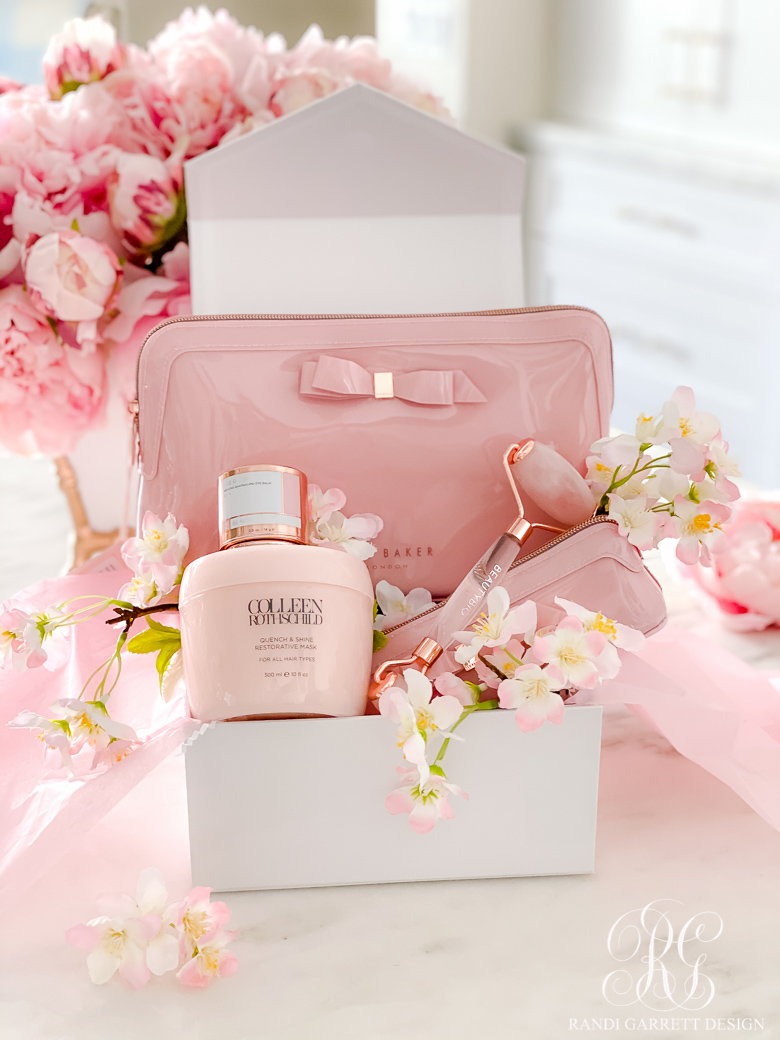 Pamper Her Basket
We could all use a little pampering, especially right now! These are some of my favorite pampering products. First, help her hair feel silky and healthy with this amazing moisturizing hair mask (this product is amazing! I use it on my hair once a week). Brighten up her eyes with this fabulous eye cream and quartz roller. Add a pretty makeup bag to hold everything!



I hope these thoughtful Mother's Day gift boxes help you spoil your mom this Mother's Day!