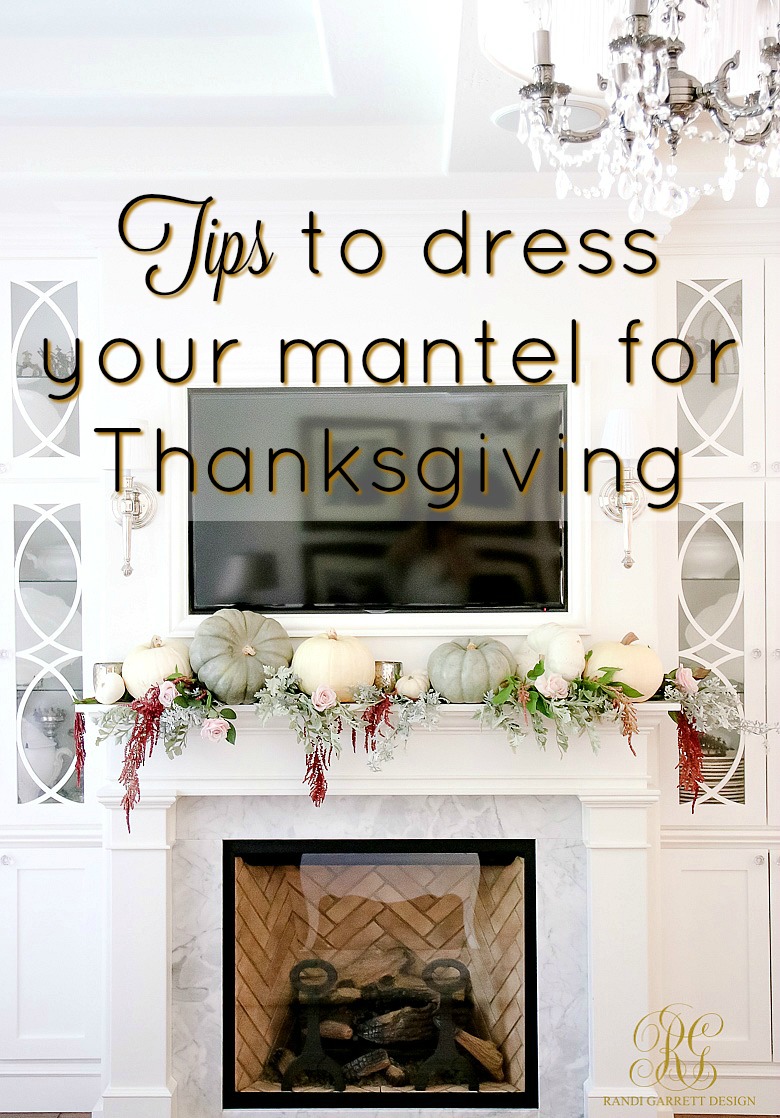 Dress. In November it's what we do! We dress our porches, dress up for family Christmas photos, dress for the holidays, dress our turkeys and tables, and my personal favorite… we dress our houses! After a month full of Halloween decor, I like to keep my Thanksgiving decor simple. I only dress my porch, table and my fireplace mantel.
Last week I shared tips on how to decorate your porch for Thanksgiving (here), today I want to share with you some tips on how to dress your mantel for Thanksgiving.
Tip #1
Use fresh pumpkins and faux greenery.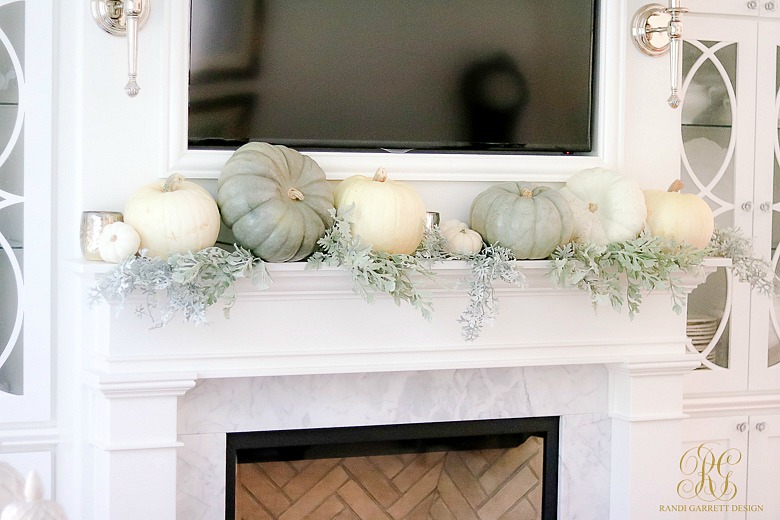 Using fresh pumpkins gives life to your decor. Pumpkins last for weeks, so you can display them for the whole month leading up to Thanksgiving.
Using faux greenery mixed with your fresh pumpkins, tricks your eye into believing the faux is really fresh.
For my arrangement, I used silver sage picks from my local craft store. I used 3 different types to give variety giving the arrangement an even more natural appearance.
Tip #2 
Add fresh flowers the day of Thanksgiving to take your mantel up a notch.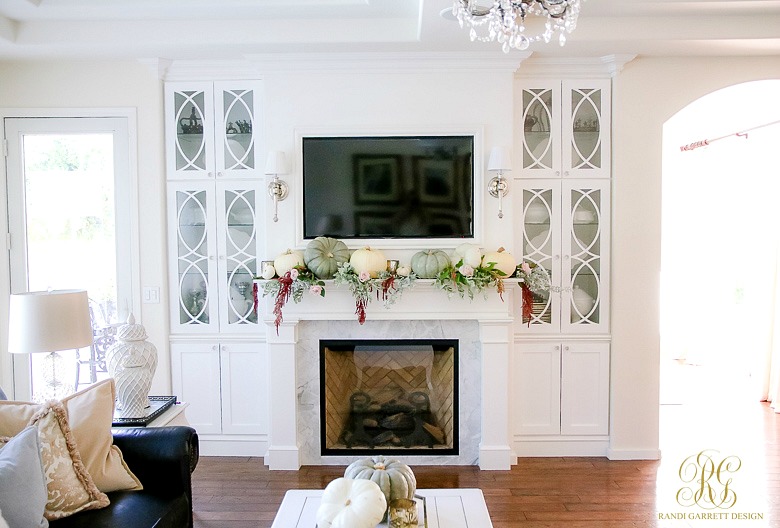 The day before Thanksgiving, pick up some fresh flowers from your grocery store or if your lucky, clip some from your yard. I added burgundy amaranths and pink roses to my arrangement. Just tuck your fresh flowers under the pumpkins. They will only last about a day like this, but they will give your mantelscape a beautiful look for your special Thanksgiving dinner.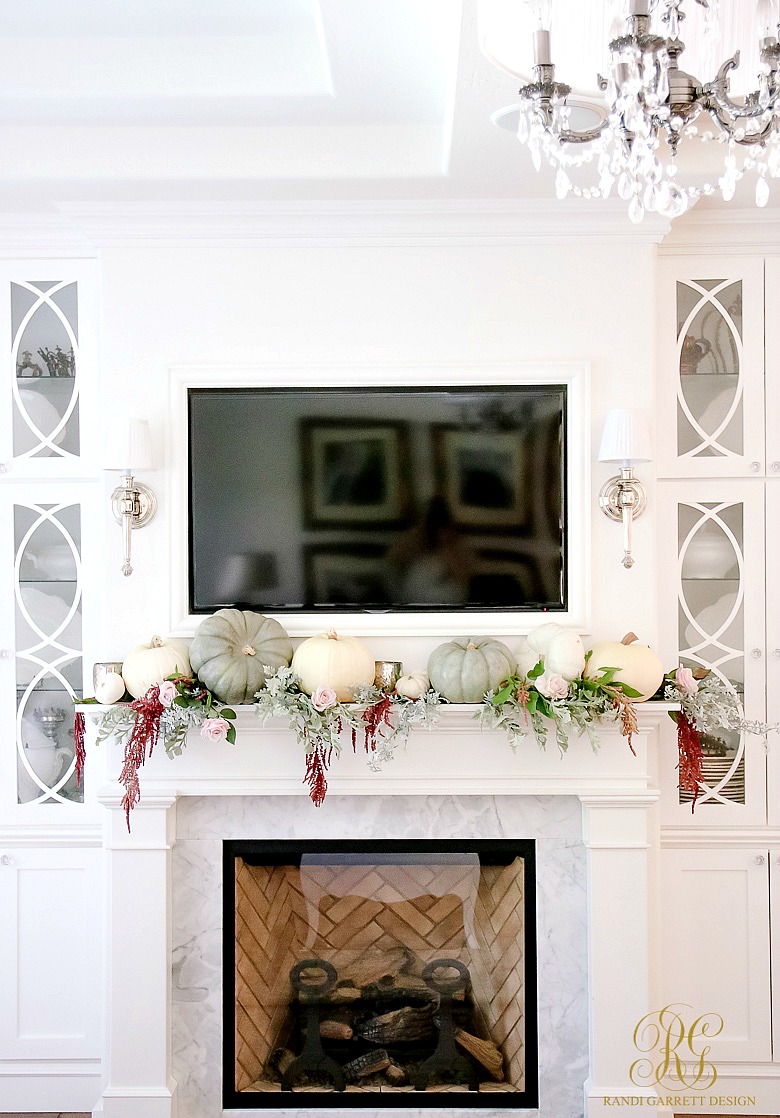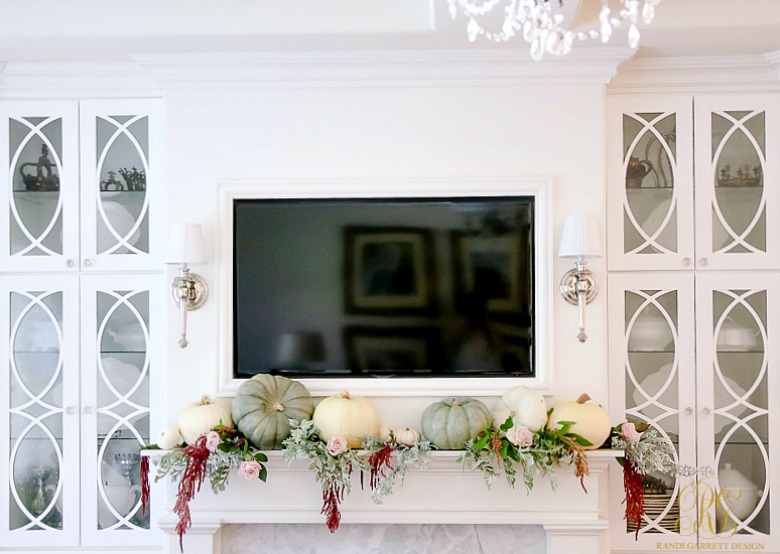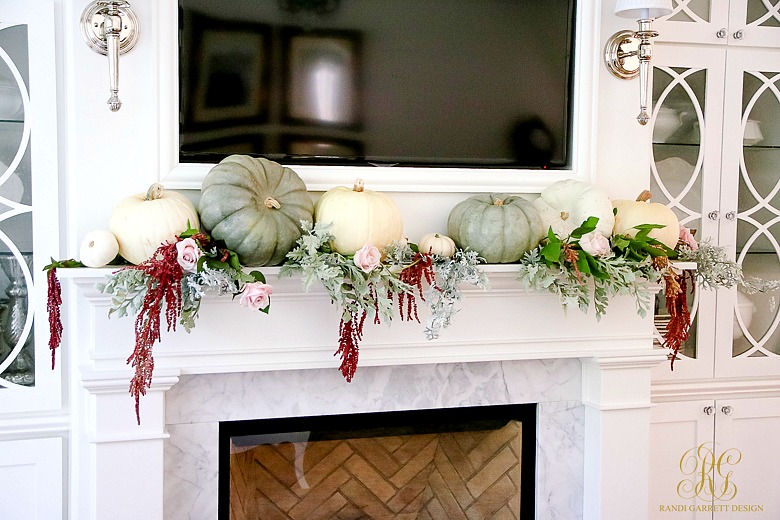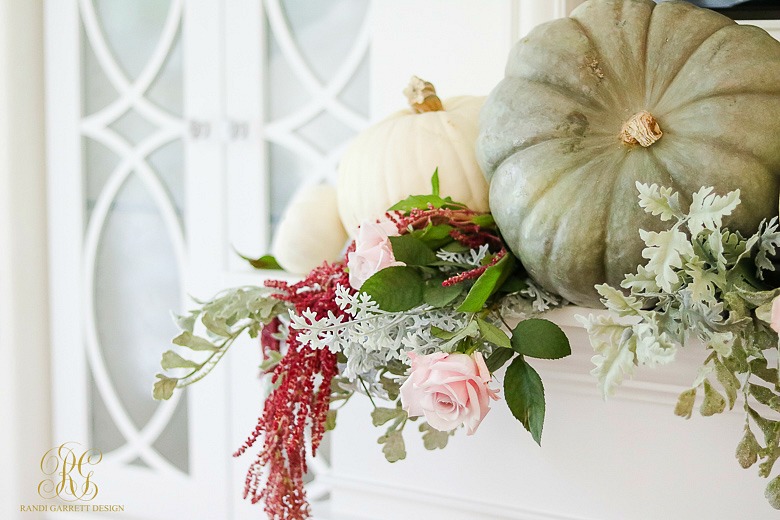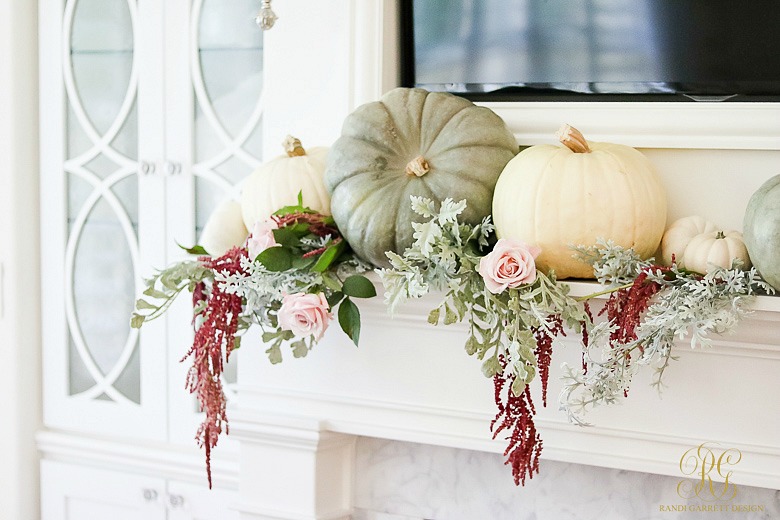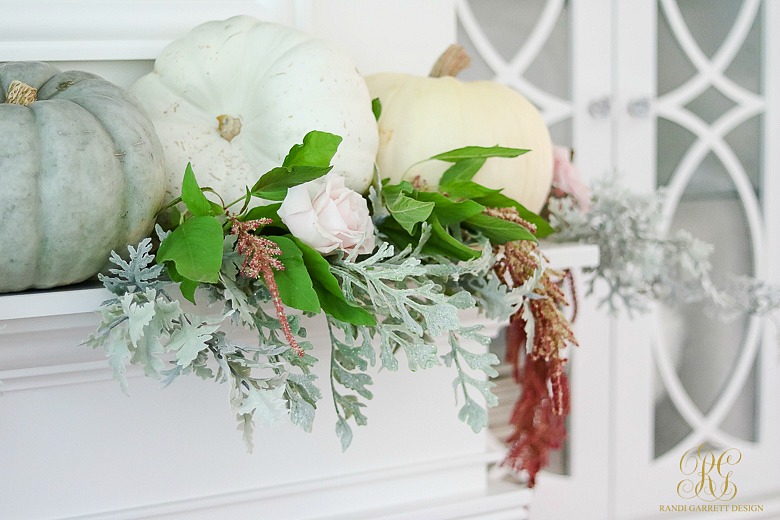 Tip #3
Choose flowers that compliment your Thanksgiving table.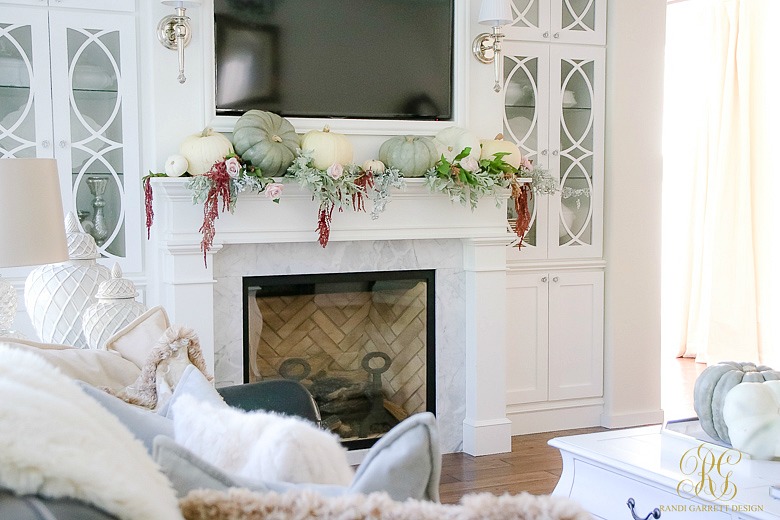 Choosing flowers for your mantel that compliment your Thanksgiving table will give your home gorgeous continuity. I chose flowers that coordinated with my Thanksgiving tablescapes.
Here's a sneak peek at how I dressed my table adult and children's tables for Thanksgiving….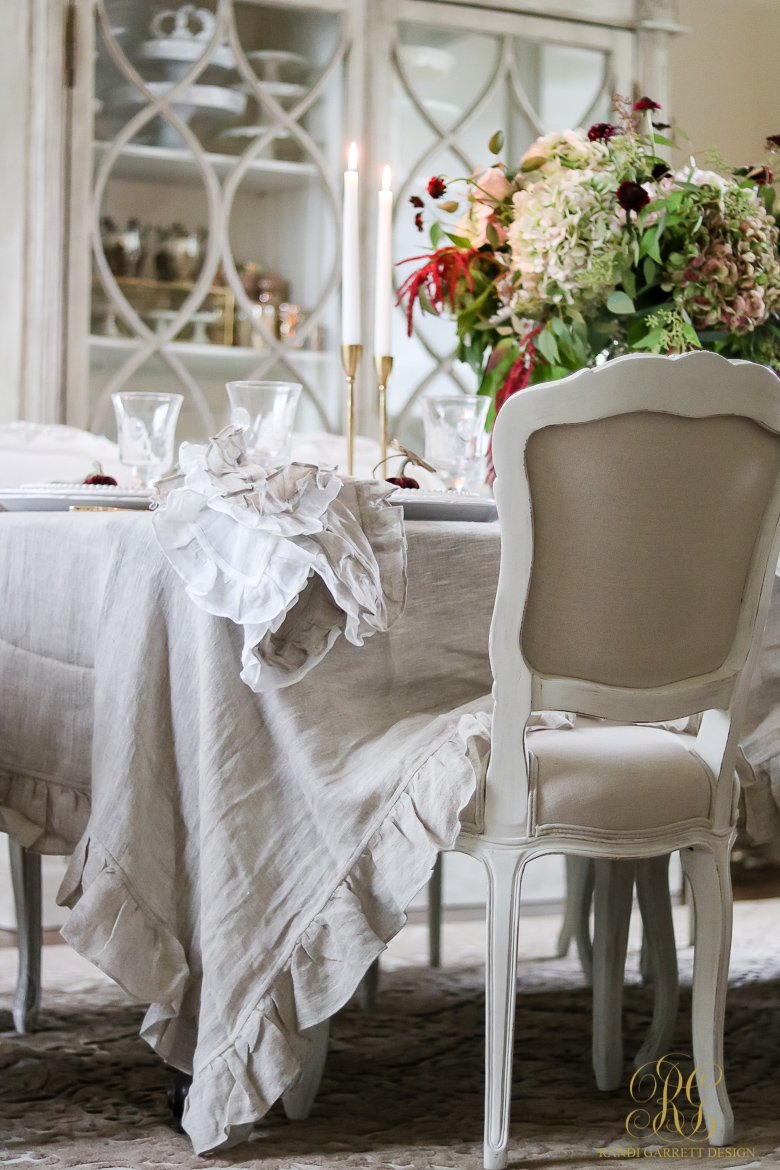 On the adult's table (full tablescape reveal coming next Monday), I used the same burgundy amaranthus, pink roses and silver sage as on the mantel. By doing this, the two rooms are tied together against my neutral color backdrop. This is one reason I love to decorate a home with a neutral color palette, any color scheme works with it!
The children's table (details coming next week), features heirloom pumpkins and more silver sage connecting it to both the mantel and the adults table.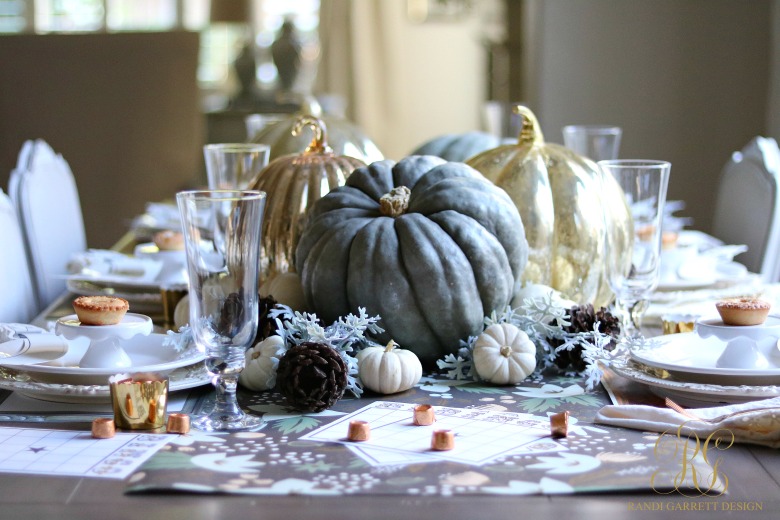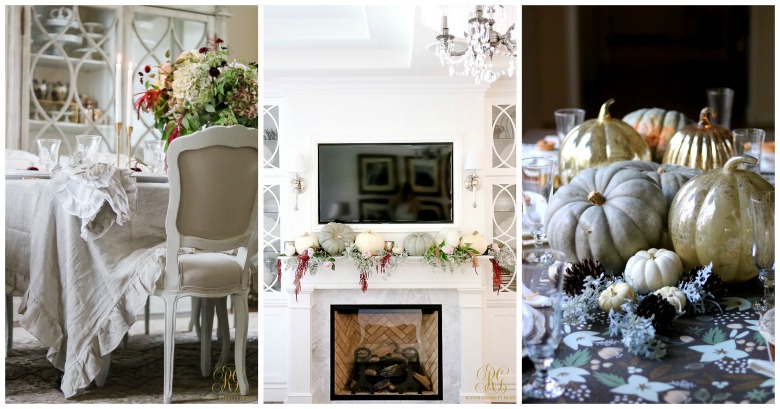 Try these simple tips when dressing your Thanksgiving mantel this year! Visit next week for details on how to dress your table for Thanksgiving!
Find me on Pinterest here!
xo,