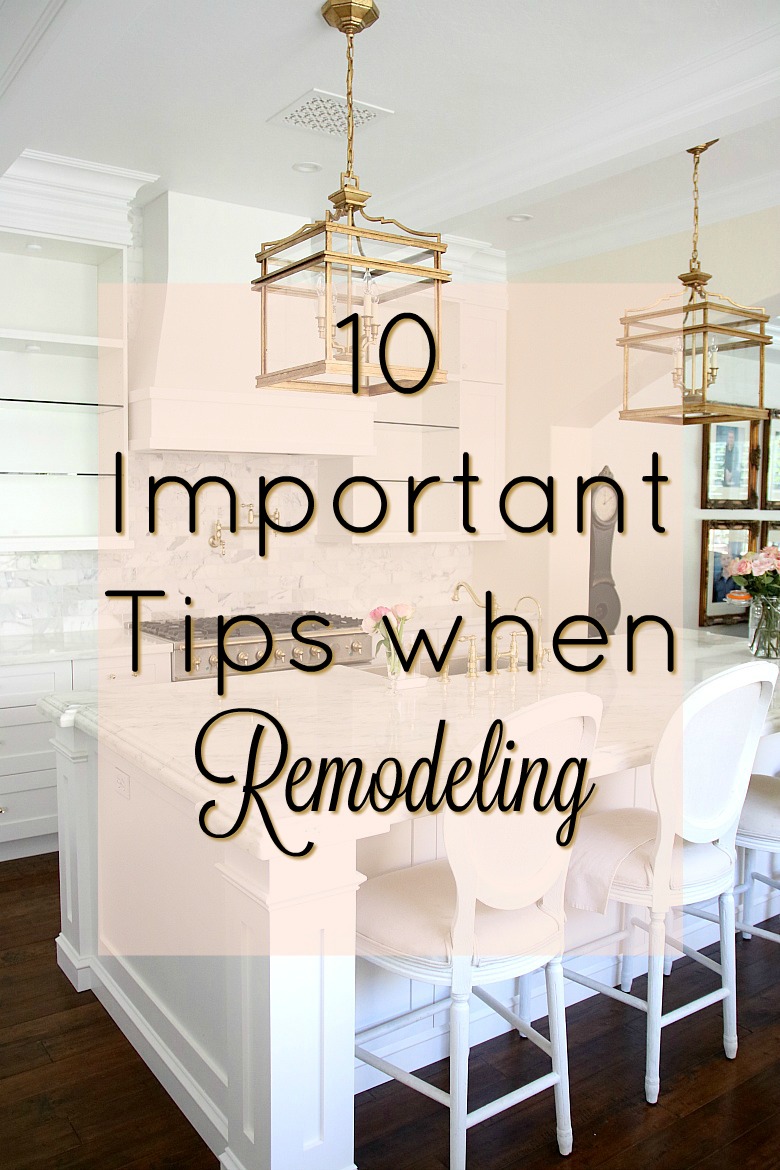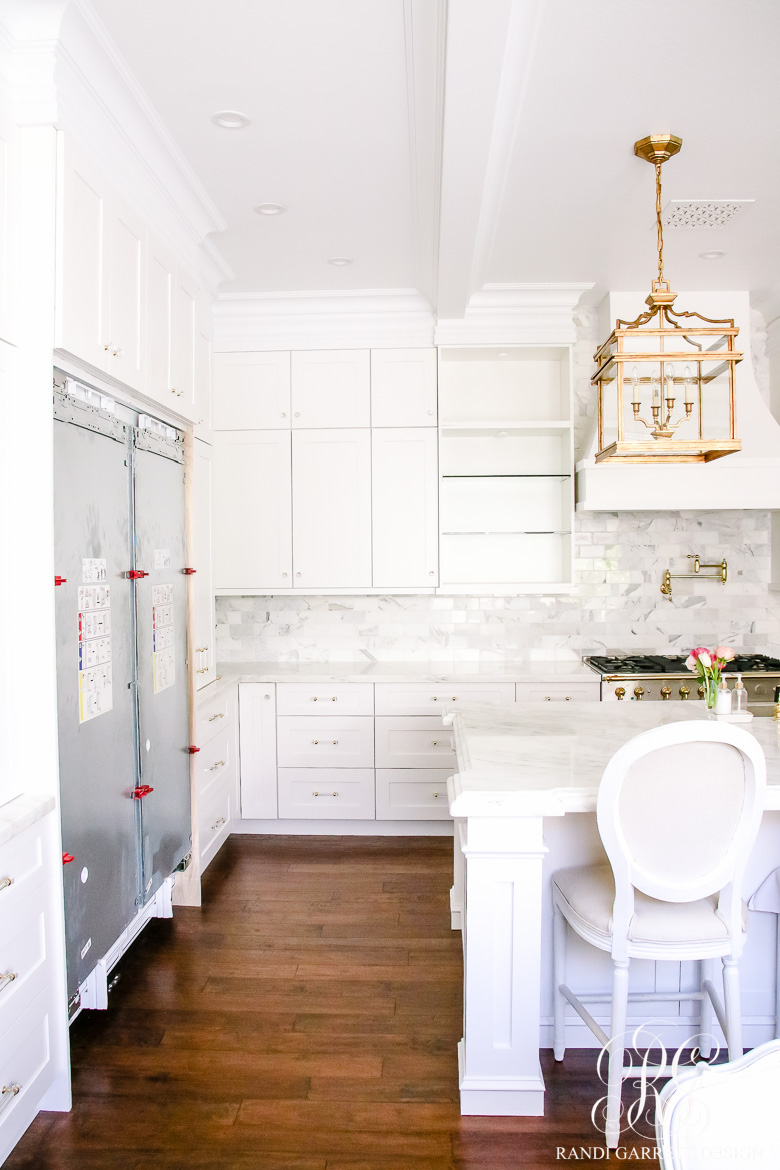 I love it when people share tips with me that make my life easier! They are like little golden nuggets of info! Since many of us will go through some sort of remodel during our lifetime, I thought I would share with you some important tips that I learned while remodeling our home. The next time you find yourself in the mist of a remodel, you will be better prepared for the road that lies ahead! I'm working on getting the kitchen put back together and photographed to show you the final reveal coming in April! You can see update posts here and here.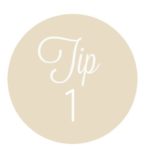 When choosing a remodel date, try to schedule during a time when the weather will be the most pleasant.
I did not even think of this when we started our remodel. We completely lucked out with temperature. If we had started in the summer months when it is in the 100's, we would have had a totally different experience with our job. Workers going in and out of your house don't think about closing the door behind them. If it snows in your area, weather can delay deliveries and reek havoc on your job. Someone on Instagram gave me the brilliant tip to not turn on my air conditioning while they were tearing out our tile. This helps with not spreading dust! Since the weather was in the 60's here, we didn't have to run the heat or the air during the whole remodel.
So if you can, schedule your renovations during a time when weather is not an issue.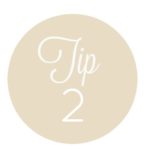 Remove your drapes, fold them neatly and place them in large trash bags.
We labeled ours with sharpie marker and tucked them under our bed. Everything gets so dusty and dirty. Storing drapes saves you from having to do a ton of wash when your remodel is complete.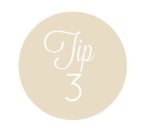 Cover your table lamps with trash bags and furniture with drop cloths.
This protects the shades from dust and debris. Trash bags are so cheap and work like a charm keeping the dust at bay. We even used larger outside trash bags to cover our chandeliers. Just don't turn them on when they are covered!
We bought inexpensive, disposable ones from the hardware store and tossed them after demo was complete. I could not believe how much dust was caked on them even though there were tarps and plastic separating the rooms!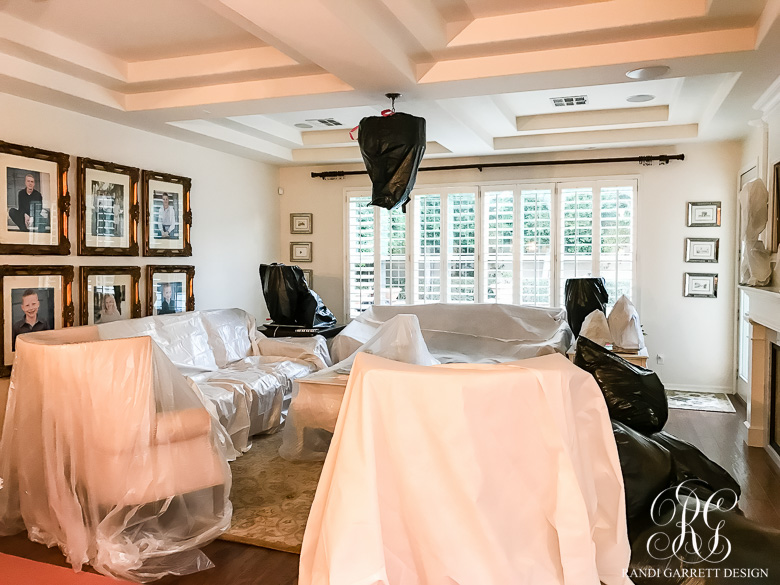 Label your boxes when moving things out of your space.
This makes it easy to find items if you need to get to them, or know what to unpack first. If you are like me, you think you will remember where things are, but in reality you can't remember what you walked in the room for let alone what you packed in 20 boxes!
If you are remodeling your kitchen, set up a make shift kitchen somewhere in your home.
We bought a cheap, $40 microwave at the store and set up our toaster. We used our bar cart to hold them. This tiny set up really made making breakfast, lunch and dinner more convenient.

Buy a large supply of heavy duty paper plates, bowls, plastic silverware and water bottles!
Using paper goods saved my life! I also used those aluminum rectangle pans to serve packaged salads and things in. I didn't wash a single dish the full 4 weeks we were under construction. I just planned meals that were microwaveable or could be prepared in those tins and serve on paper goods. We did eat out a lot and had so many nice friends bring us dinner! If you know someone going through a remodel, help a friend out and bring them a home cooked meal! It is heaven sent!!!
 Vacuum daily!
It seems pointless to vacuum the never ending dust, but getting rid of some of it really does make a difference! Doing this cut down on the wear and tare on our rugs and floors and kept it from spreading to every room in the house!
Don't turn on your AC or heat.
I got this tip from someone on Instagram. I'm so grateful for the advice! This is why tip #1 is so important! You don't want to be remodeling in the middle of summer in squelching temperatures and not be able to run your air. Running your air or heat will spread the dust! You will also have to change your filters more often and possibly have your ac or heating system serviced. If you have the luxury of choosing when to work on your home, I would highly recommend doing it when you have pleasant temperatures.
Don't go on vacation until after the job is complete.
Be present on your job for a couple of reasons…
You will catch details that the works may over look. You want to be there to make sure those details don't go unnoticed.
Being present on the job keeps things moving along. When you aren't around the sense of urgency goes down and so does the speed of your job.
Take a vacation after the job is done!
 Keep at least one room in your home normal!
Make one room in your home a place you can go for some normalcy! We kept our room free from boxes, furniture storage and mess! It was so nice at the end of the day to retire from a total mess of a house to a clean, neat, calm space!!!
This one tip was probably the key to keeping me sane through such a mess!!!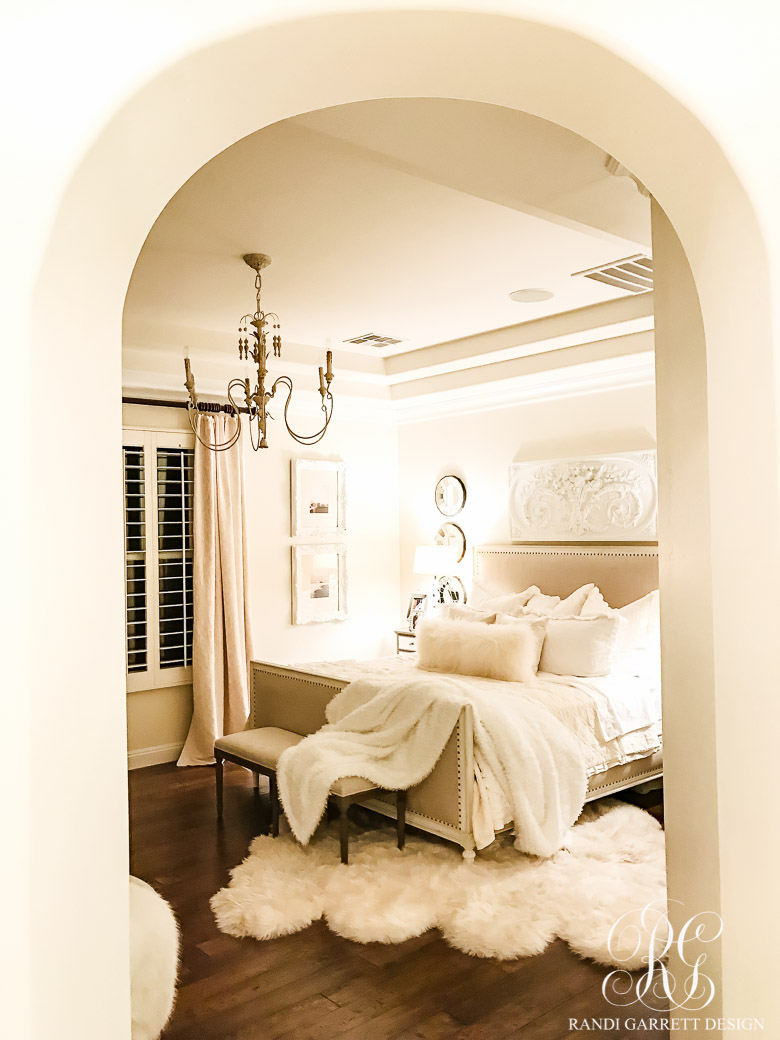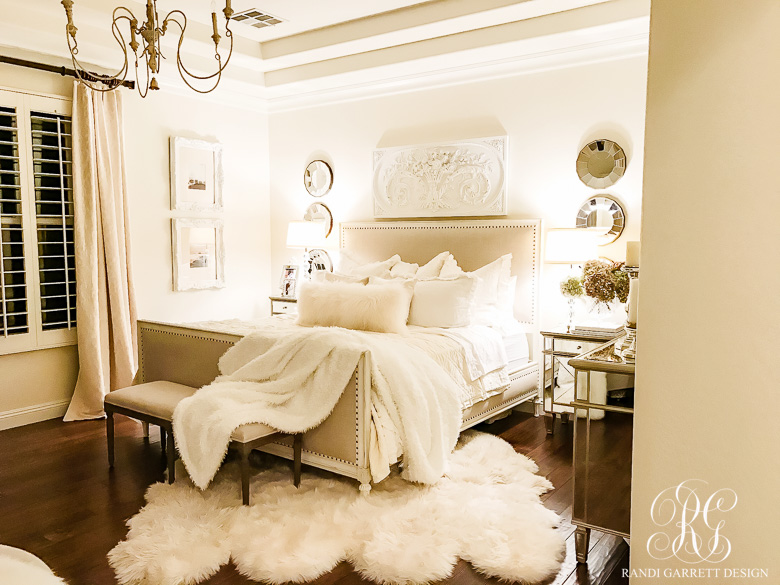 I hope these tips hep you on your next remodeling project!!! They sure helped our project run smoothly.
xo,