For the past 2 years, I have shared 5 things my Mom taught me that will change your life (and here). Since Father's Day is this weekend, I thought I would share 5 things my Dad taught me that will change your life. You don't hear much about my dad on my blog, mostly because I share mainly home decor and fashion tips. Not my Dad's forte! But I have learned many things from my dear old Dad! Things that have helped me through my life that I think will help you too!
My Dad is a quiet, yet funny guy. He is a man of few words. His actions speak much louder than he does. I have learned by watching him rather than listening to him. Here are just a few things I have gleaned from him over the years.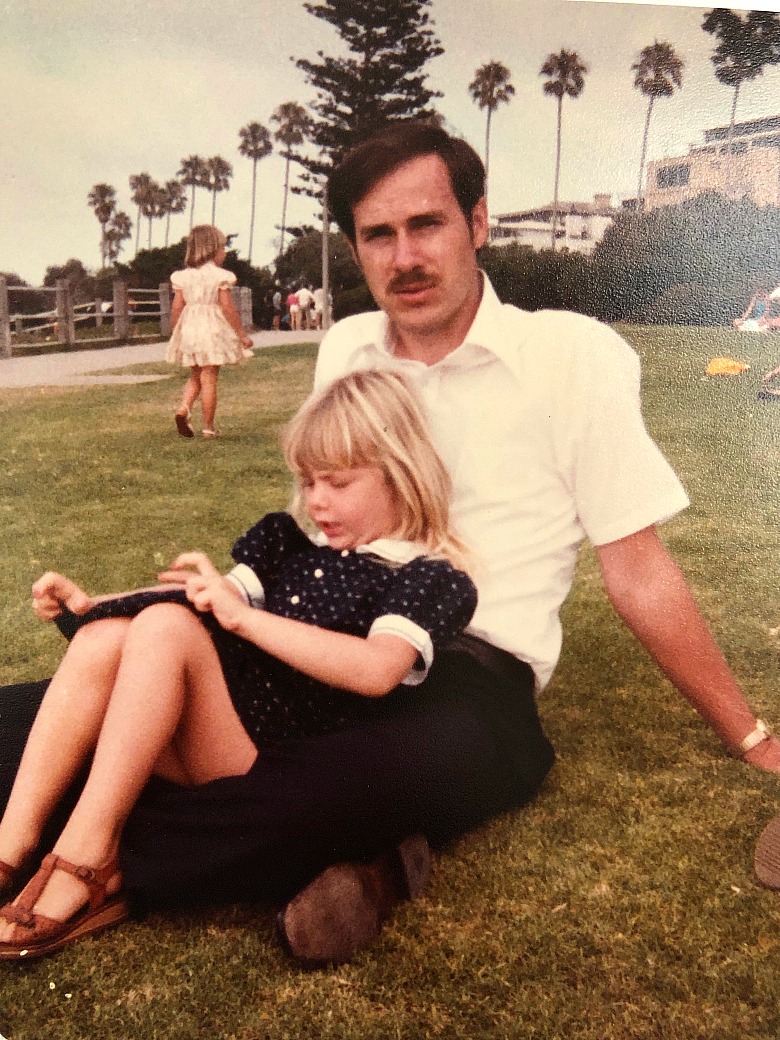 Me and My Dad
This post contains affiliate links. Read my full disclosure policy here.
5 Things My Dad Taught Me that Will Change your Life
You can learn how to do anything you put your mind to
When we moved into my childhood home in Southern California, it had a pool.  My siblings and I were SO excited! I remember my mom and dad swimming with us, not often but they did sometimes! Years later I found out, that my Dad didn't know how to swim but he taught himself when we moved into that house! He taught me that you can learn new things at any age!
When my Dad was in college, his sister put an addition on her home. My Uncle hired my Dad to do a lot of the work. Dad figured out what he needed to do and learned how to do it. My Grandpa was the same way. My Dad learned by watching him.
You will find my Dad in his wood shop many nights working on some project. If it's Christmastime he will most likely be making wooden toys for the children's hospital. If one of my siblings is expecting a baby, he will be working on a cradle. When I was a little girl, my dad built me a swing set with a wooden playhouse, a darling white play kitchen and a doll cradle. Those were my most cherished toys growing up! Dad figured out how to make anything he decided to build. Again, I learned that when you really want to learn how to do something, you can do it!
When my two oldest boys were 5 and 7, my dad built a Pine Wood Derby track for their birthday party. He dreamed up a design in his head and built it for them. The guests all made their own derby car, then raced them down dad's track. Just because something may seem hard, doesn't mean you should give up or not try to make it happen! My Dad taught me that.
My Dad was the first one in his family to go to college. He was a Pediatrician for over 30 years. He taught me, through his actions, that I can do anything I set my mind to. When I am faced with something I don't know how to do, I think of my dad and I dig a little deeper and try a little harder to figure it out!
I saw a plaque that I couldn't afford to buy. I told my Dad what it looked like and he helped me make it. It hangs outside my front door. I will always treasure it because we did it together. He has taught me over and over that where there's a will, there is most certainly a way!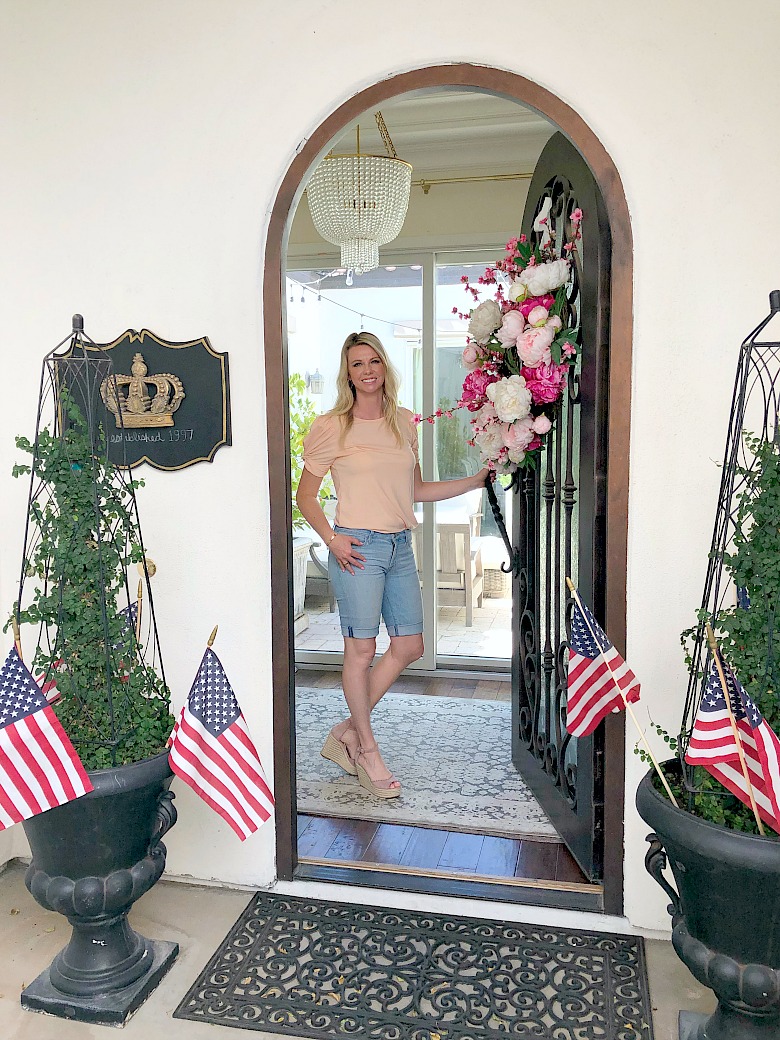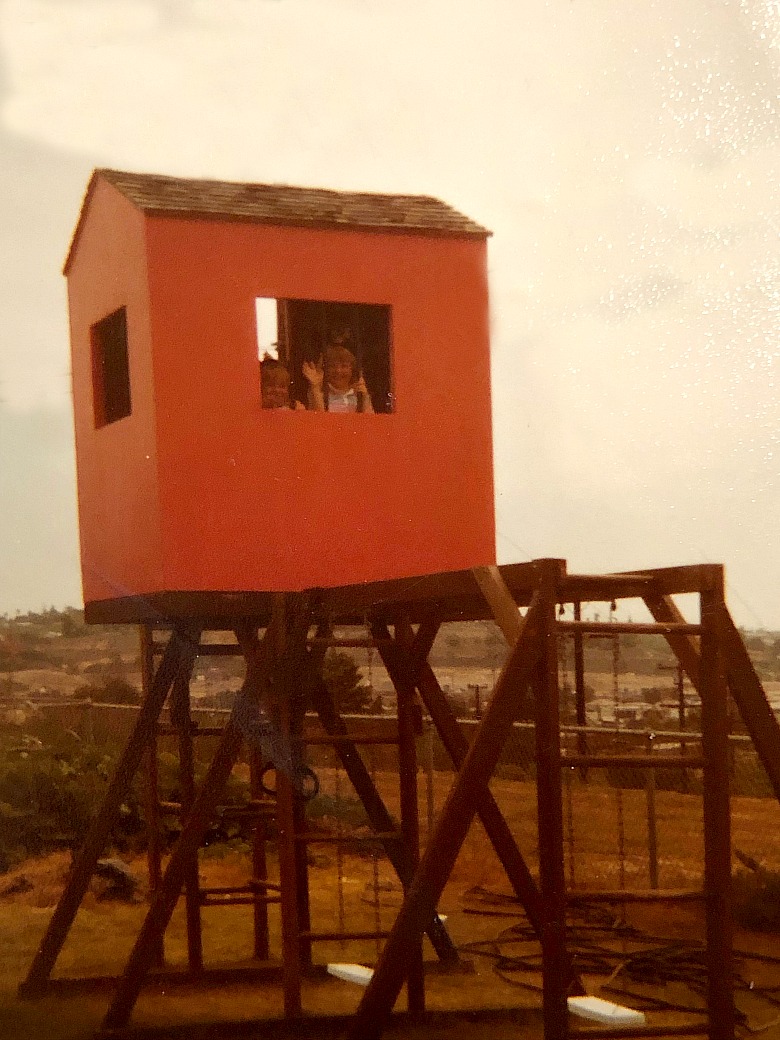 Our playhouse made by my Dad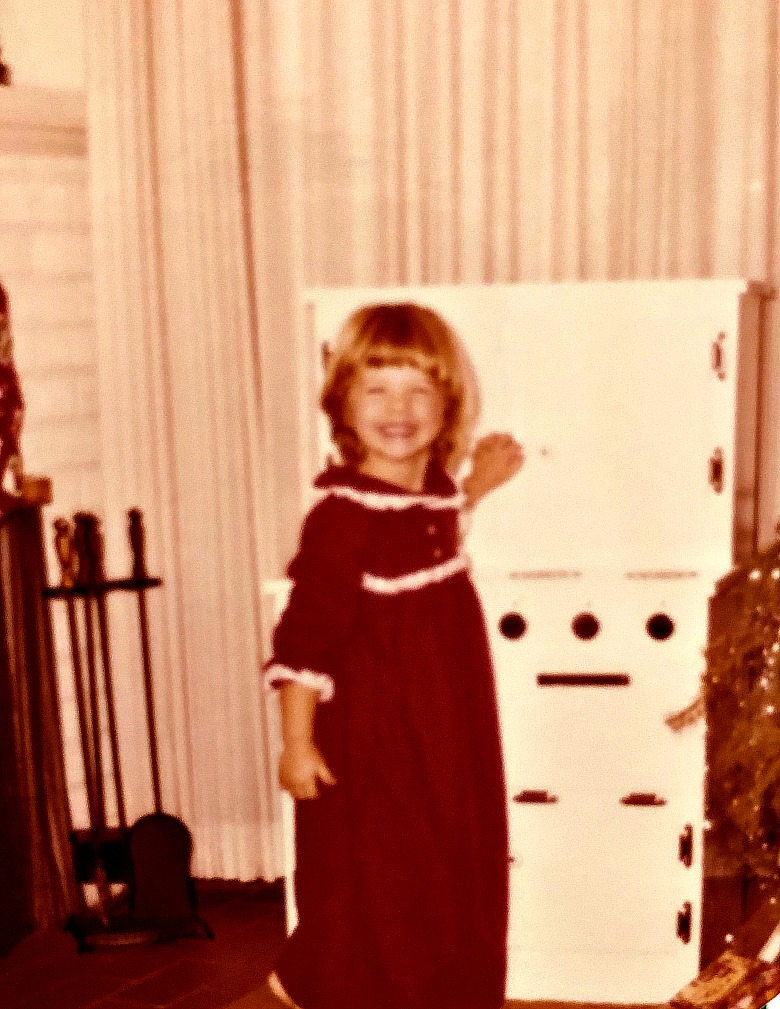 My kitchen made by my Dad
A job worth doing, is worth doing right
Never have I seen my Dad do something half way. When he does something, he does it right.
One visual reminder of this is my Dad's  beautiful yard. Dad has a beautiful vegetable and flower garden at his home. He spends hours each week tending to and caring for his yard. He finds joy in the work, and loves sharing the reward of the fruits of his labors with his family. Because he has put in the time to care and cultivate his garden, we all reap the reward of his efforts.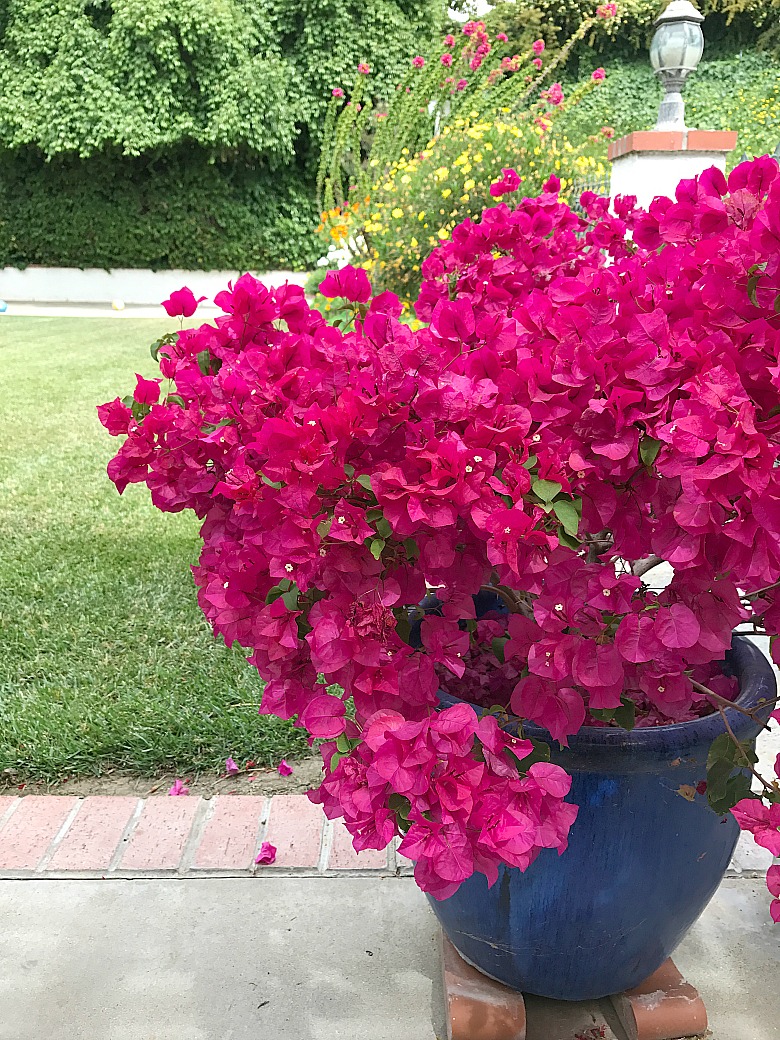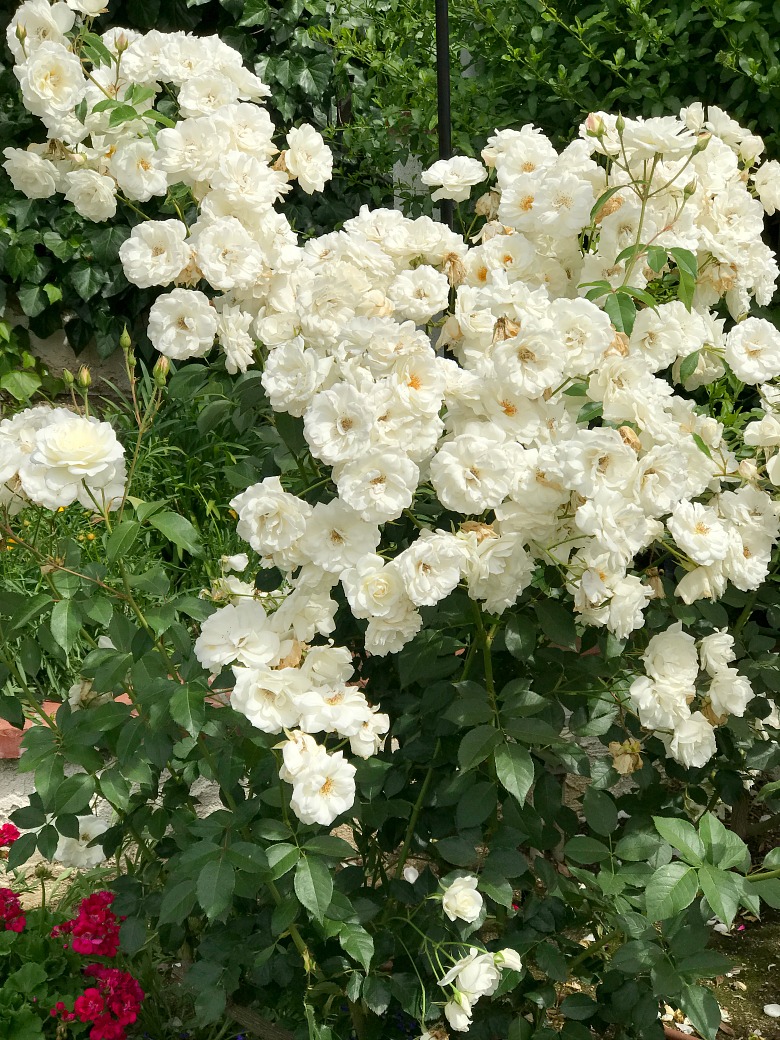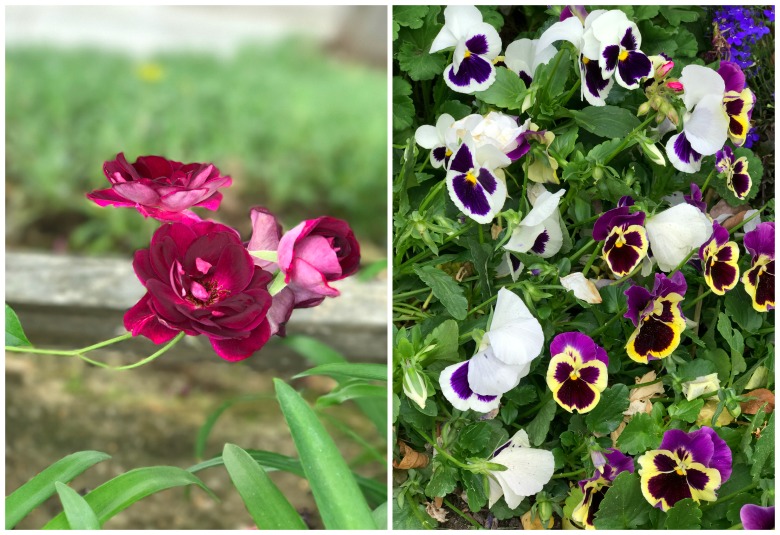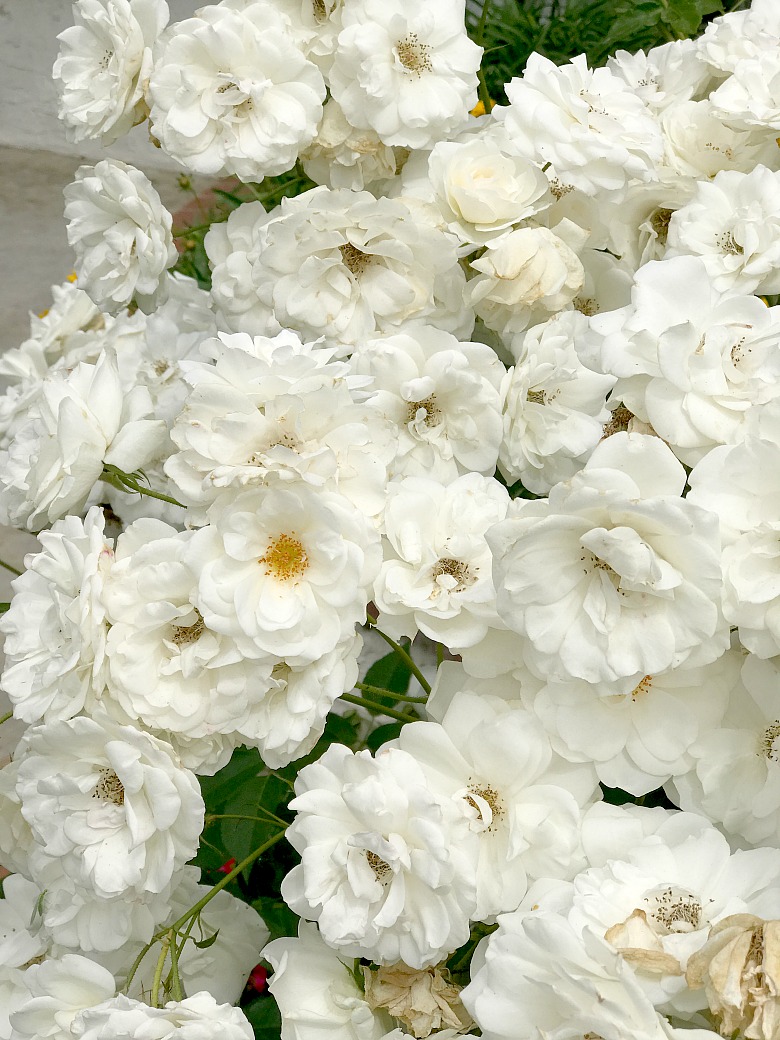 Flowers from Dad's garden
My parents have chickens. A simple chicken coupe just wouldn't right for his chickens. His chicken coupe is no simple coupe. He built a high rise luxury condo for his chickens, equip with misters to keep them cool in the summer heat. His creative mind dreams up a way to make something better, and he creates it. I love watching him create, it inspires me to be more creative!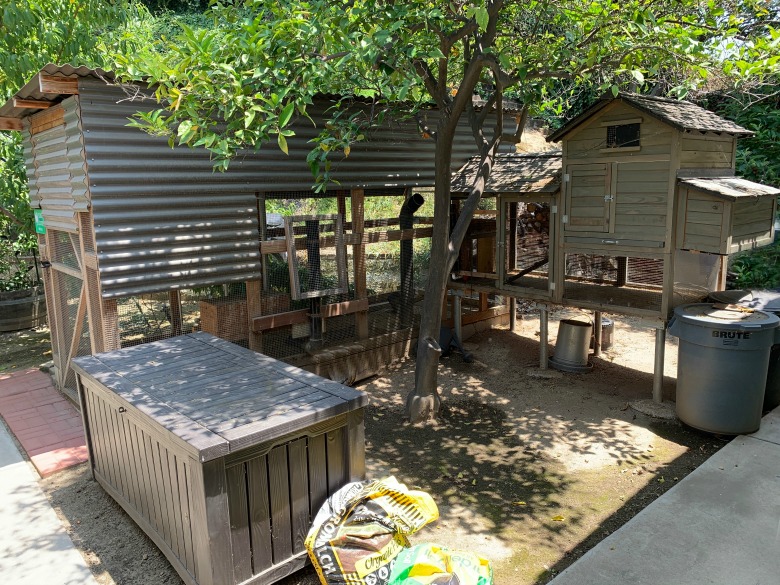 My Dad's Chicken Coupe
Dad has helped my Mom remodel their home and done much of the work himself. He recently redesigned their fireplace mantle. He built the mantel and wasn't happy with a few things so he rebuilt it. My Mom and I joke that Dad takes twice as long to do something, but it's because he pays attention to every detail and makes it as perfect as he can. I save jobs around my house for my Dad comes to visit because I know he will do it the right way!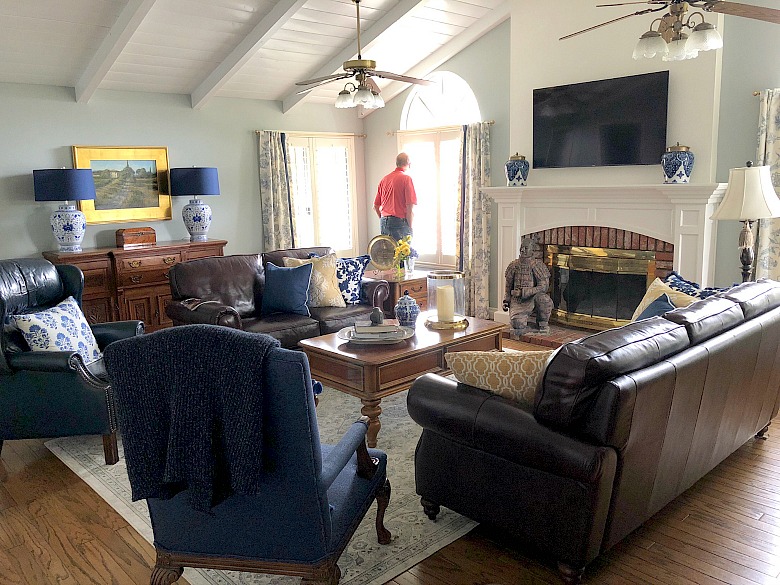 My Dad laid the wood floors in here, made the fireplace mantel and surround, painted the walls and ceiling.
Sweets make life sweeter
I learned to bake from my Dad. Every Sunday growing up, we would make chocolate chip cookies together. It was our thing. He taught me little things while we baked, like clean up as you go, so you don't have a huge mess to clean up at the end. Read the directions first so you are prepared for everything and don't miss a step. Follow the directions in order! The result will be so much better if you follow with exactness. He would often relate these principles to our life. I love those moments we shared together!
Now that I am raising my own 5 kiddos, we have carried on that tradition. We make chocolate chip cookies every Sunday together. I think of my Dad every time we do. You can click here for our favorite chocolate chip cookie recipe.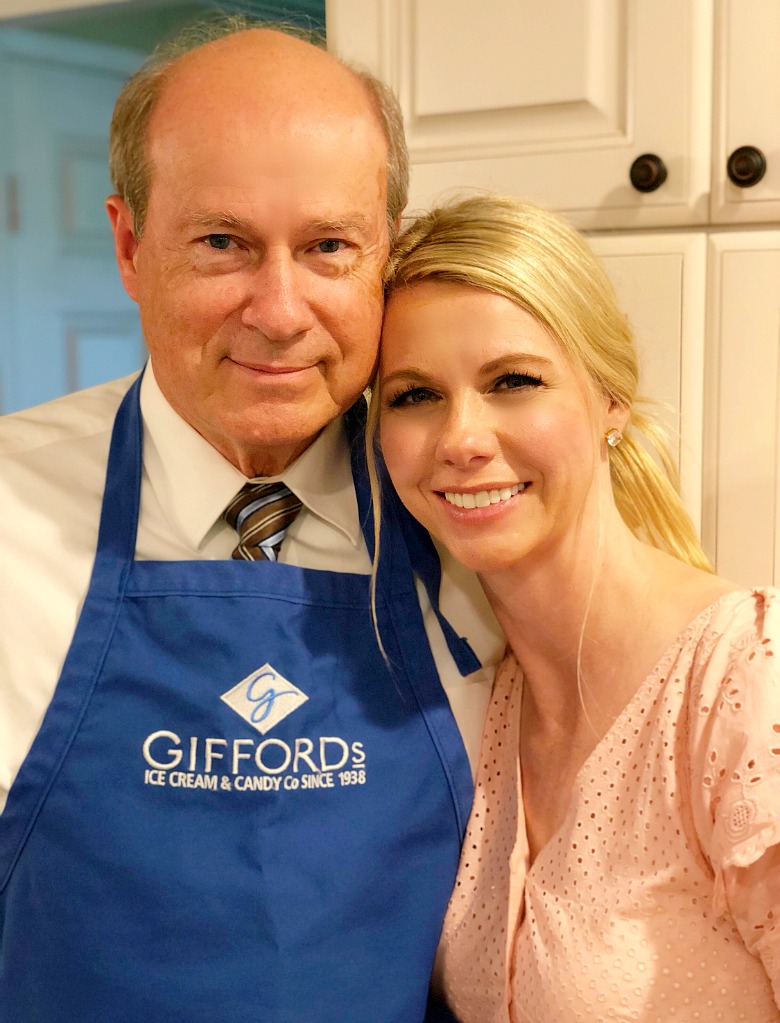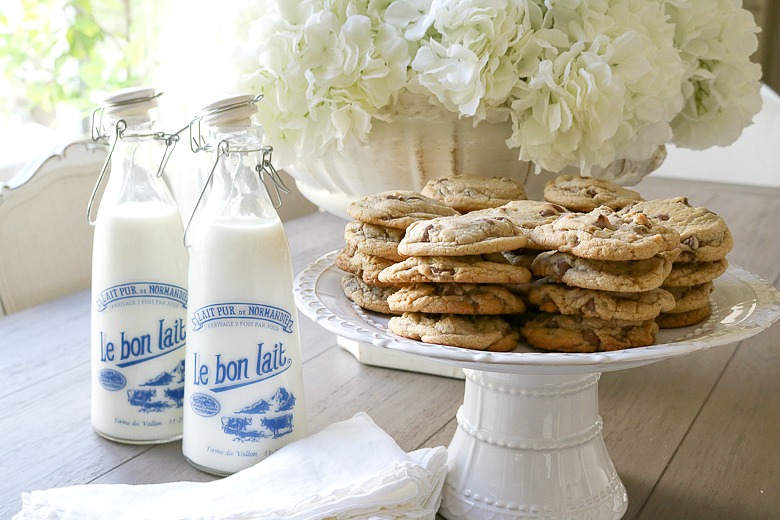 These are my essentials for baking our cookies…



Take lots of pictures and share them
On family trips we would stop countless times so my Dad could take a photo of the beautiful scenery. On Christmas morning, the 6 of us kids would wait very impatiently for Dad to set up camera lights so our family photos would have good lighting. Each birthday and special event was documented loving by Dad and his beloved camera.
Those photos didn't just sit in his camera or in a photo album, we would gather on Sunday nights as a family to watch videos or slide shows together. We spent hours as laughing at funny footage Dad captured! I treasure the  moments Dad caught on film with grandparents who have since passed on.
My Dad taught me to take time to capture moments worth remembering and share them over and over. I have developed a love of photography from him. Here's the camera my Dad helped me pick out that I use for all of my photos and the lens I use.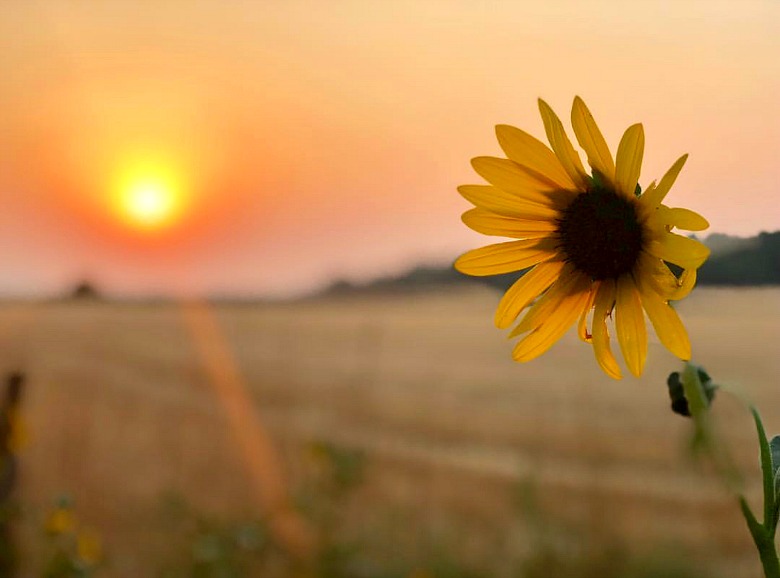 One of my favorite shots from my Dad. He can capture the simple beauty around him.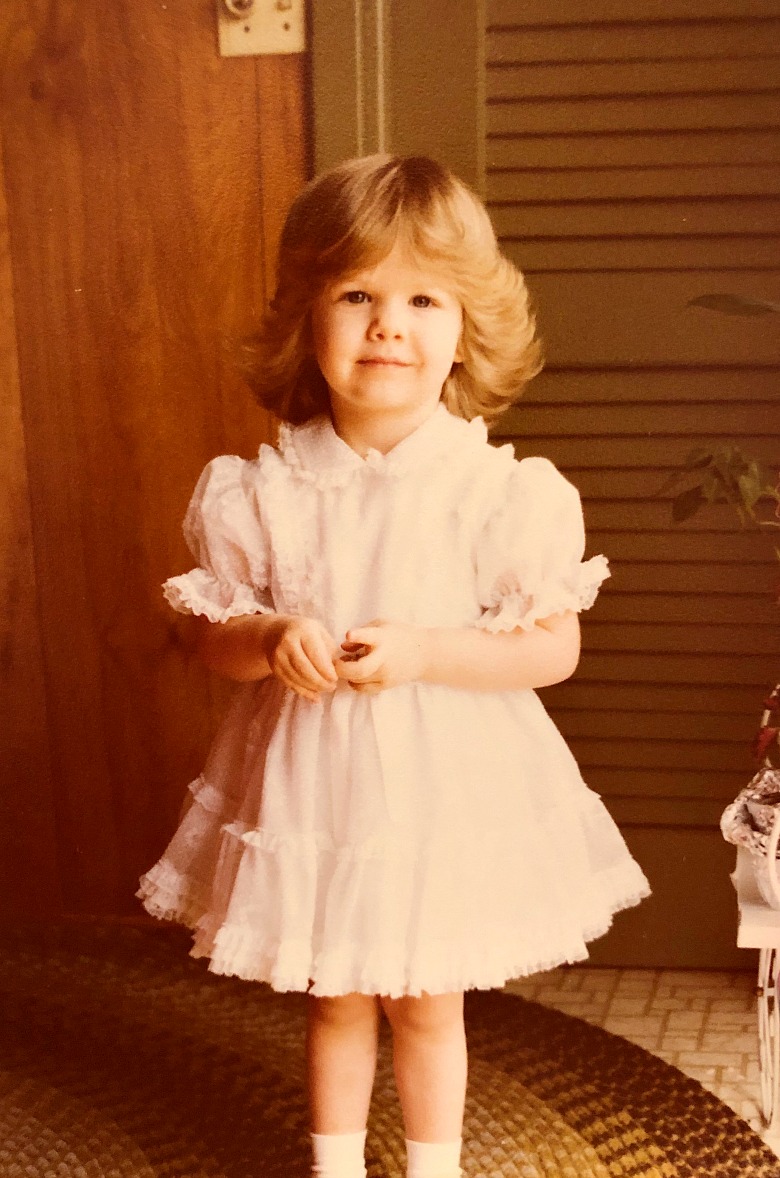 Dad was vigilant about taking our photo often when we were growing up. This is one of my favorite's from my childhood.


Rocks are more than rocks
My Grandparents lived in Springdale, right outside Zion National Park. My Grandpa helped make the trails up through the park and even planted the large tree that stands outside the lodge today! We spent family vacations in Springdale. My Dad would take us into town to look at the rock shops. He would show us the different type of rocks and teach us their names. I loved learning about each type of rock, noticing the beauty each type held.
Dad would also pick up rocks and throw them into his rock tumbler. He showed us how dull and sharp the rocks were before they were placed inside the drum. After weeks of tumbling, Dad pulled out the rocks to reveal shiny, colorful, smooth rocks. We were amazed by the transformation! Dad took this moment to teach us about how it's through the tumbles in life we are transformed and shaped into something more beautiful than we could imagine.
I look at rocks differently because of my Dad. They are a symbol of beauty and triumph. My kid's now have rock collections because of their Papa and I have special rocks and minerals throughout our home as a reminder of this beautiful lesson.
Here are some of my favorite rock and mineral decor items from our home.



My Dad has taught me many things through his loving, quiet example. I hope some of these things help you!
Thank you for everything you have taught me Dad! I love you! Happy Father's Day!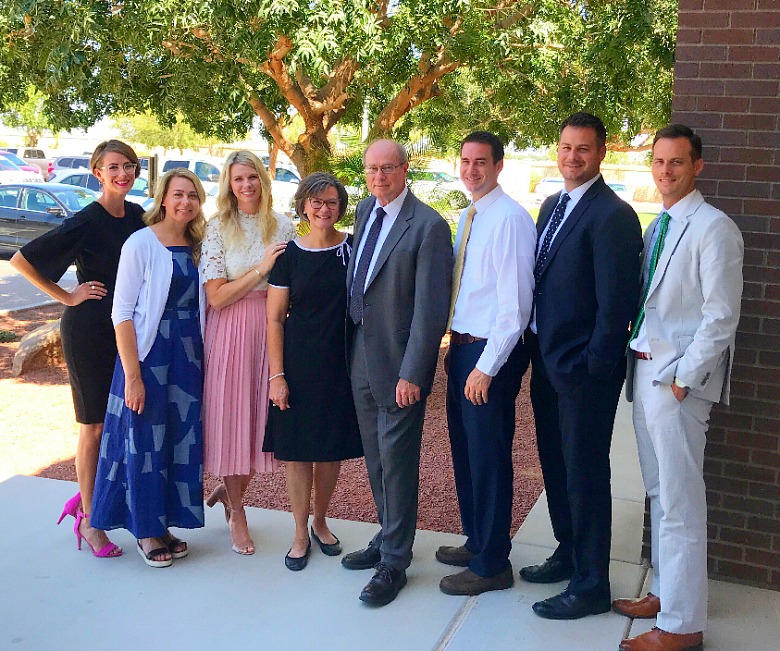 My parents and 5 siblings