This series, 5 Tips for a Fabulous New Year, has really made me stop and think about how I'm going to make this year fabulous! Let's recap a bit. So far we have talked about these tips {click on photo to read article}…
1 | Being Grateful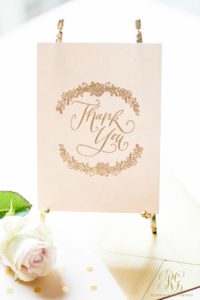 2 | Organizing Your Day
3 | Spending time with friends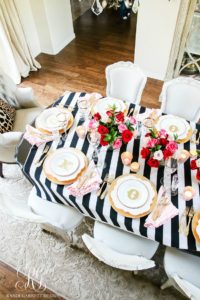 Today I'm sharing Tip #4, something many people forget to do, SPOIL YOURSELF! I'm not talking about going to the spa everyday or on a shopping spree buying clothes and things that don't matter. By spoiling yourself, I mean doing little things each day that make your life a little more enjoyable.
It's human nature to go and go and take care of everything around you and forget about enjoying the simple luxurious in life that can really have a huge impact on our day.
Here are some simple ways I like to spoil myself …
1 |  Make your bed a cozy place to sleep. We spend almost half of our life sleeping so make your bed luxurious and comfortable. Investing in nice bed linens is one of the best gifts I've given myself. I wrote a full blog post on how to make your bed like a luxurious hotel bed here.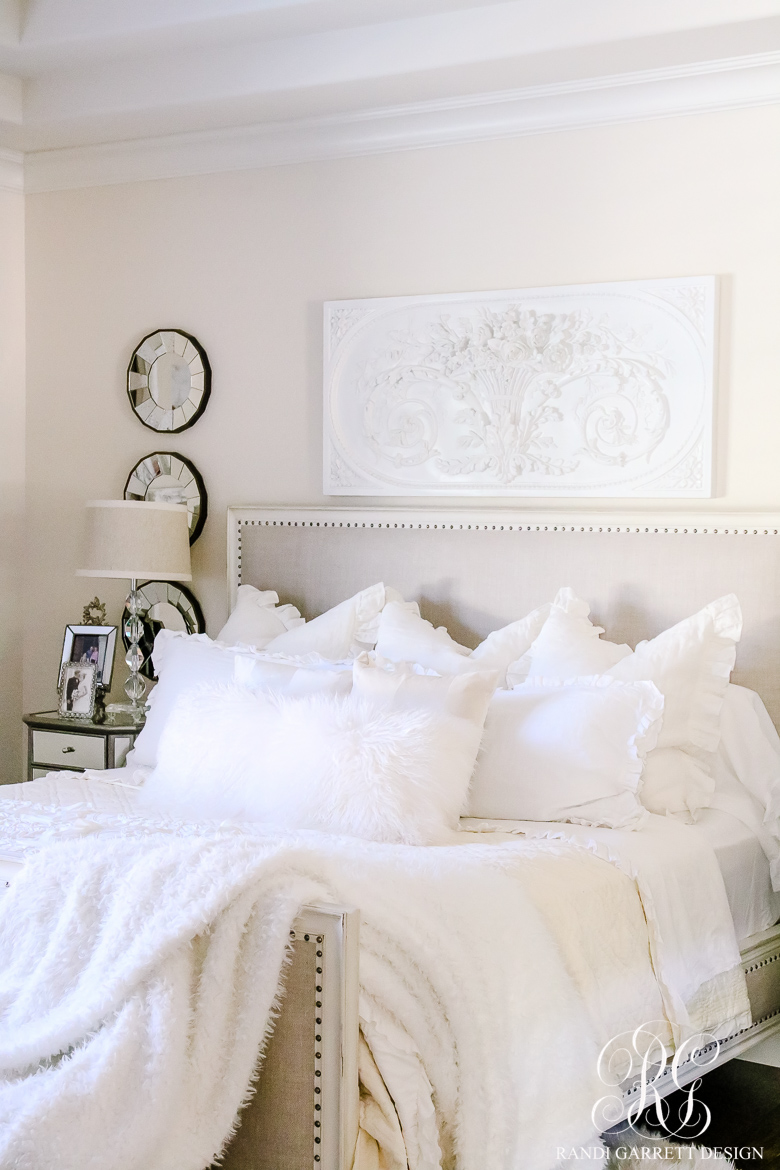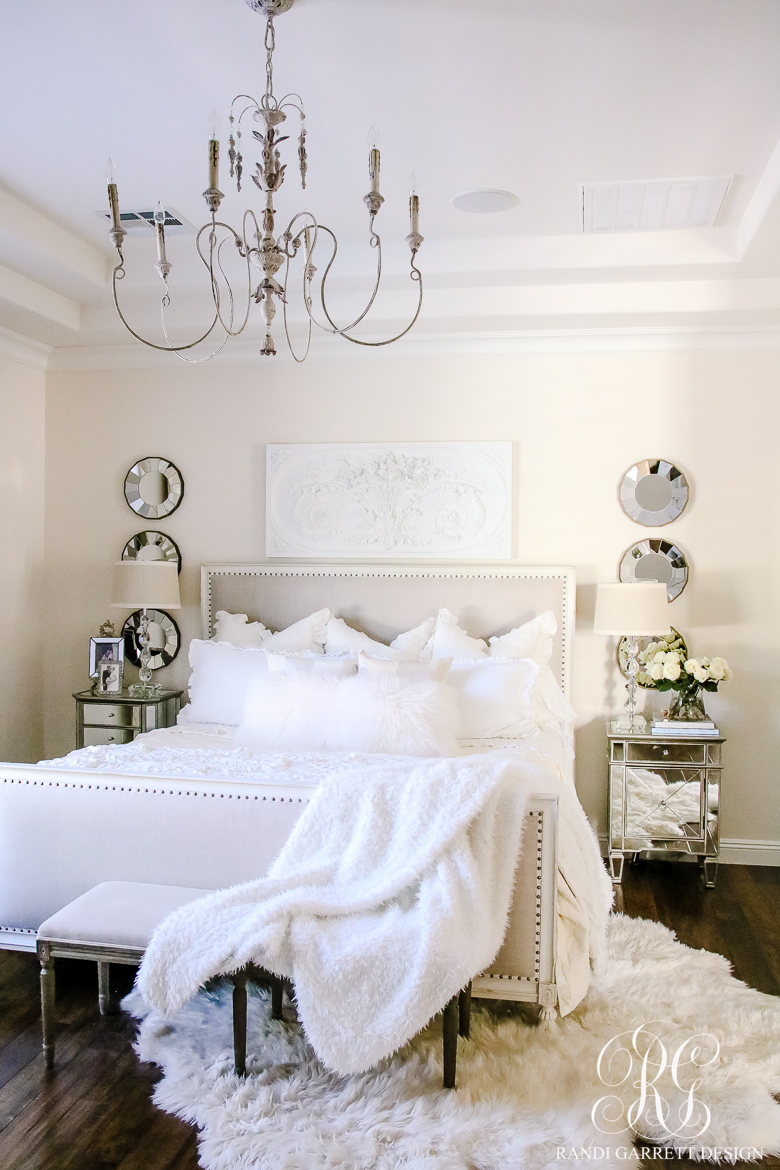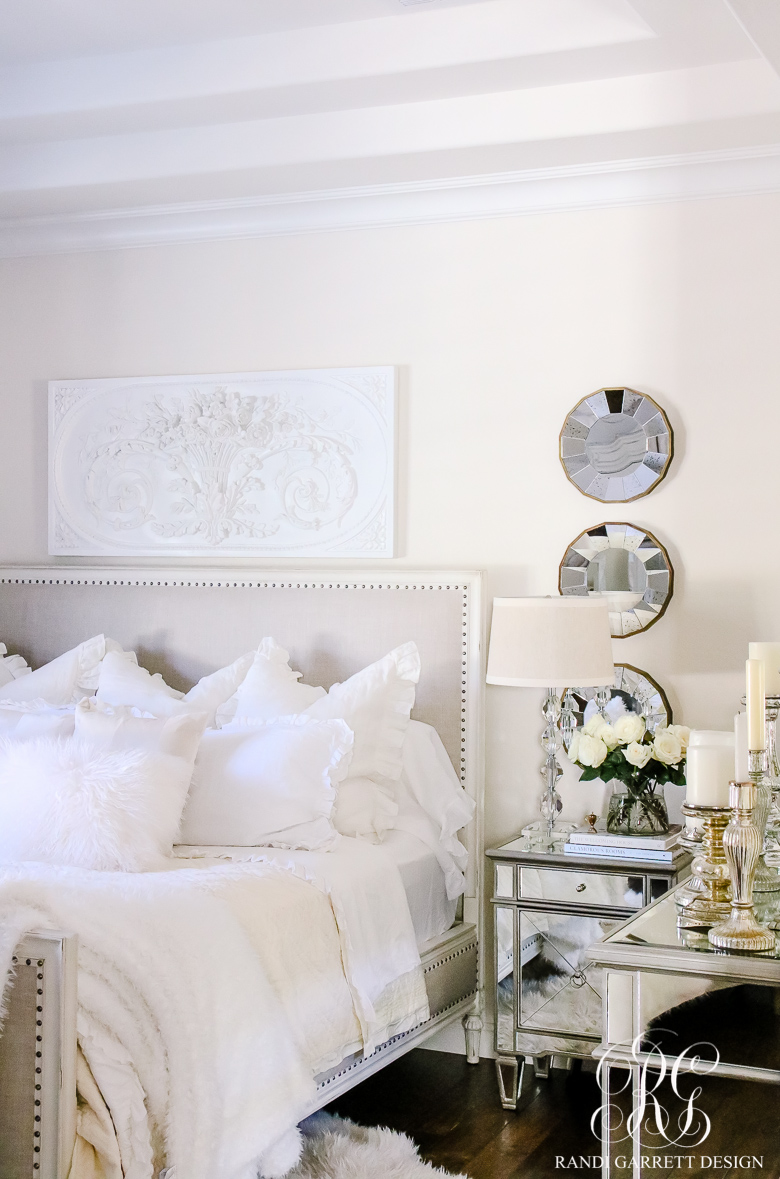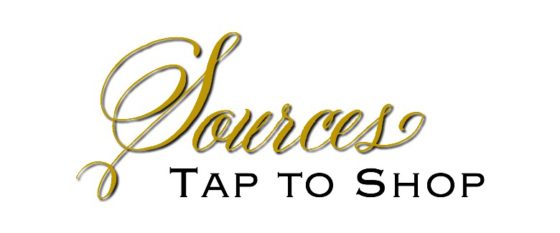 2 | Put fresh flowers in your home. Whether you buy flowers at the store or clip some from your yard, having fresh flowers in your home will brighten your day. Yes. It. Will.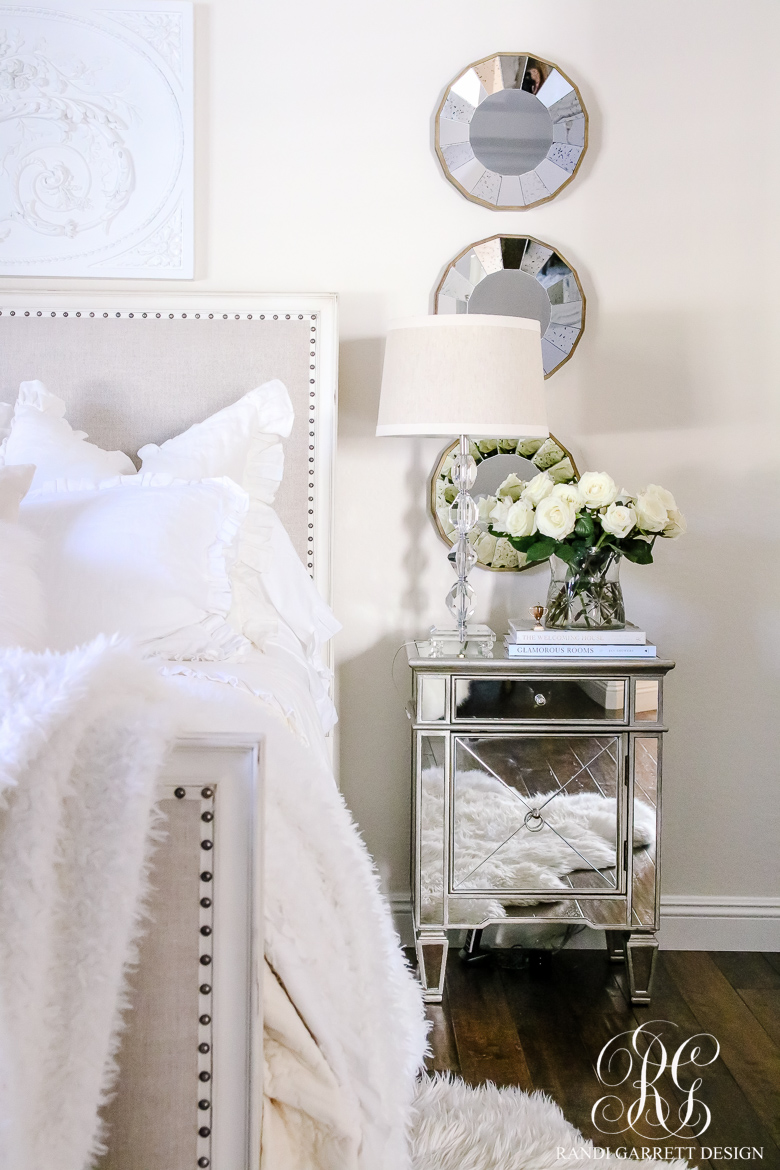 For about $10 you can get a bunch of fresh flowers for your home. We have rose bushes that produce beautiful white and pink roses in our yard. I clip some off and bring them inside for everyone to enjoy for free! Look around your yard for blooming bushes and trees that you can bring inside.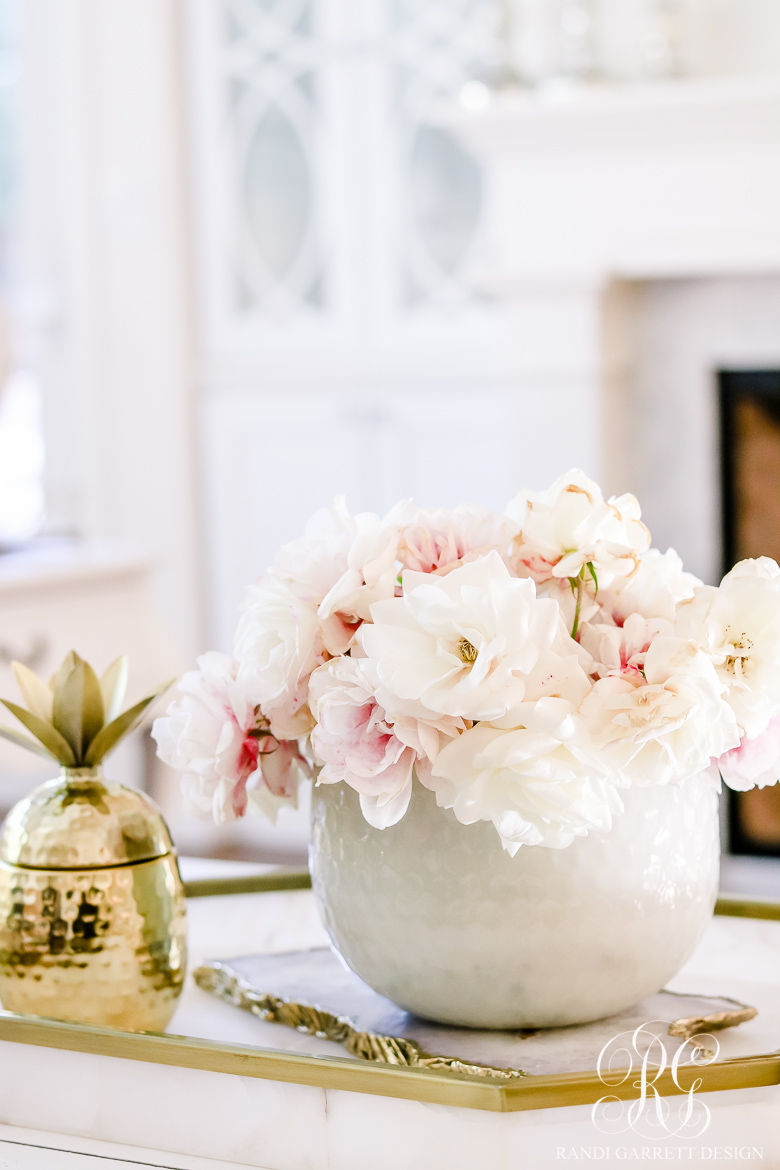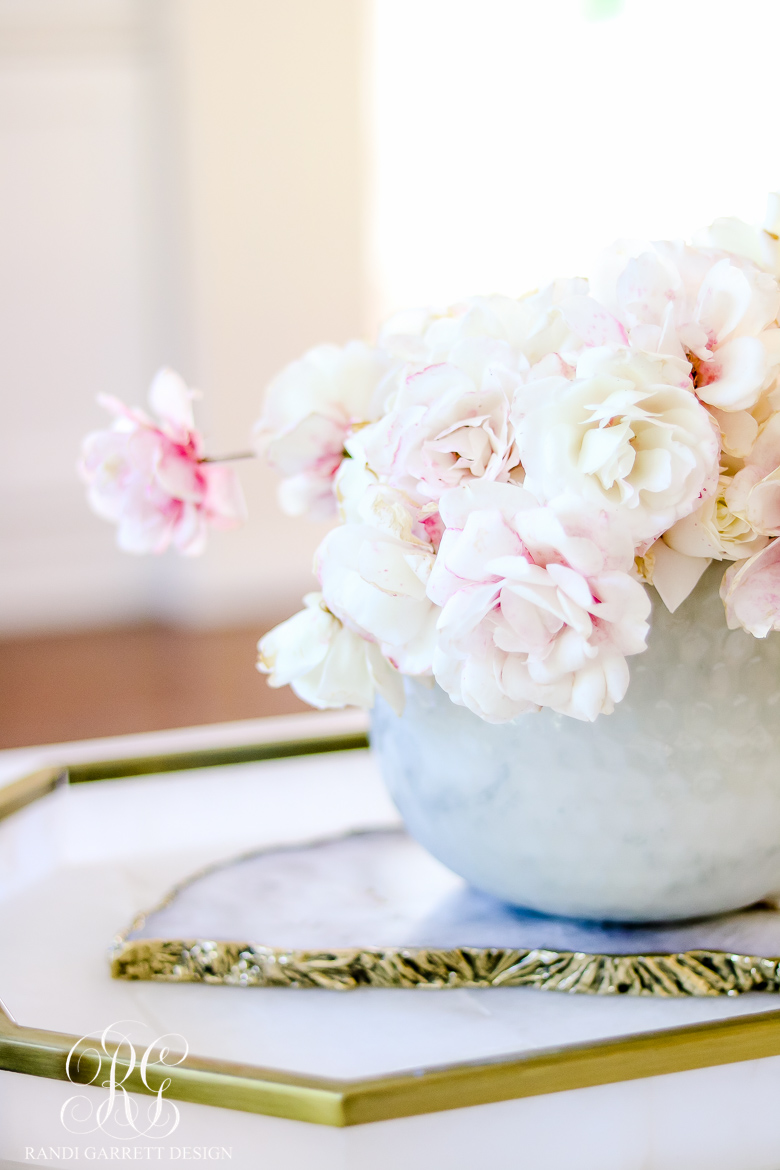 3 | Use products that make you feel beautiful and save you valuable time. True beauty comes from within, but we all feel a little better when we feel pretty on the outside.
I'm always on the hunt for products that knock my socks off! Here are a few products that I am loving that I know you will love too.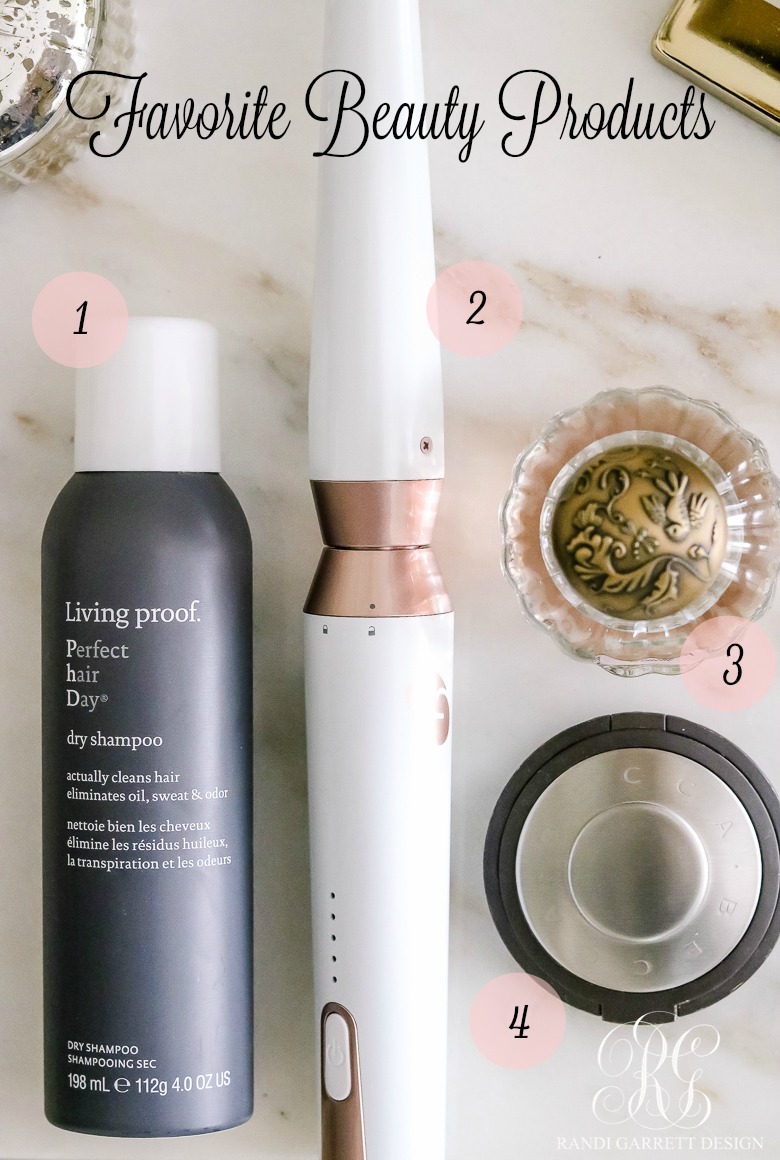 1
Living Proof Dry Shampoo
I used to have to wash my hair every other day, until I found this dry shampoo that …
a. works
b. smells good
c. works!!!!
Now I wash my hair every 3 or 4 days. This is a huge luxury to me. It saves me time and energy! They make a blonde formula and a brown hair formula.
2
T3 Styling Wand
I found a way to save time styling my hair too. My hair doesn't hold a curl. So if I curl it, the next day I have to re-curl it or it looks flat and pathetic. LAME. Plus curling it everyday dries it out.
I came across this styling wand called T3. I fell in love with it because it is white and rose gold. When I saw the price, I slowly backed away and tried to not think about it again.
Well, I kept reading rave reviews about this T3 wand and I decided to give it a try. I spoiled myself. Let me tell you something. It is worth every penny. The curls stay in my hair for 3 days.
The first day I curl my hair I have tighter curls. The second day loose curls and Day 3 beach waves. It naturally relaxes over the time. If I want a tighter curl on day 2 or 3, I just touch up a few strands.
3
Tocca Simone Perfume
This perfume is fabulous. It has a light fresh scent. When I smell good, I feel good. It's a simple way to spoil yourself.

4
Becca Champagne Pop Highlighter
This highlight compact gives your skin a pop, just like it's name. Take your finger and spread a little on your upper cheek bone – below your eye. Down the bridge of your nose and on your cupids bow in the center of your lip. It makes your skin shimmer. I just love it.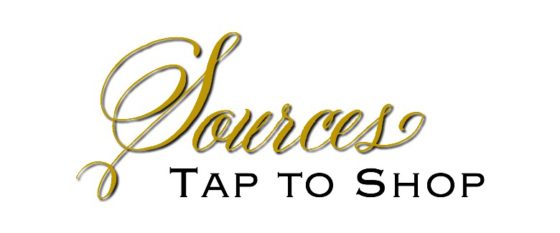 I hope you try a few of these tips to spoil yourself. You are amazing and you need to treat yourself better, this will help you have a more fabulous New Year!
xo,