Caramel apples are one of our family's favorite Fall treat to make and share! I shared our favorite caramel recipe several years ago here. Today, I want to share our favorite topping combination we love to use to create the most delicious caramel apple you will ever taste! We like to call it the Apple Pie Caramel Apple. It tastes even better than your favorite apple pie! It's guaranteed to become a family favorite! This recipe makes about 10-12 caramel apples, depending on their size. Plenty to make and share! Have fun making them and enjoy!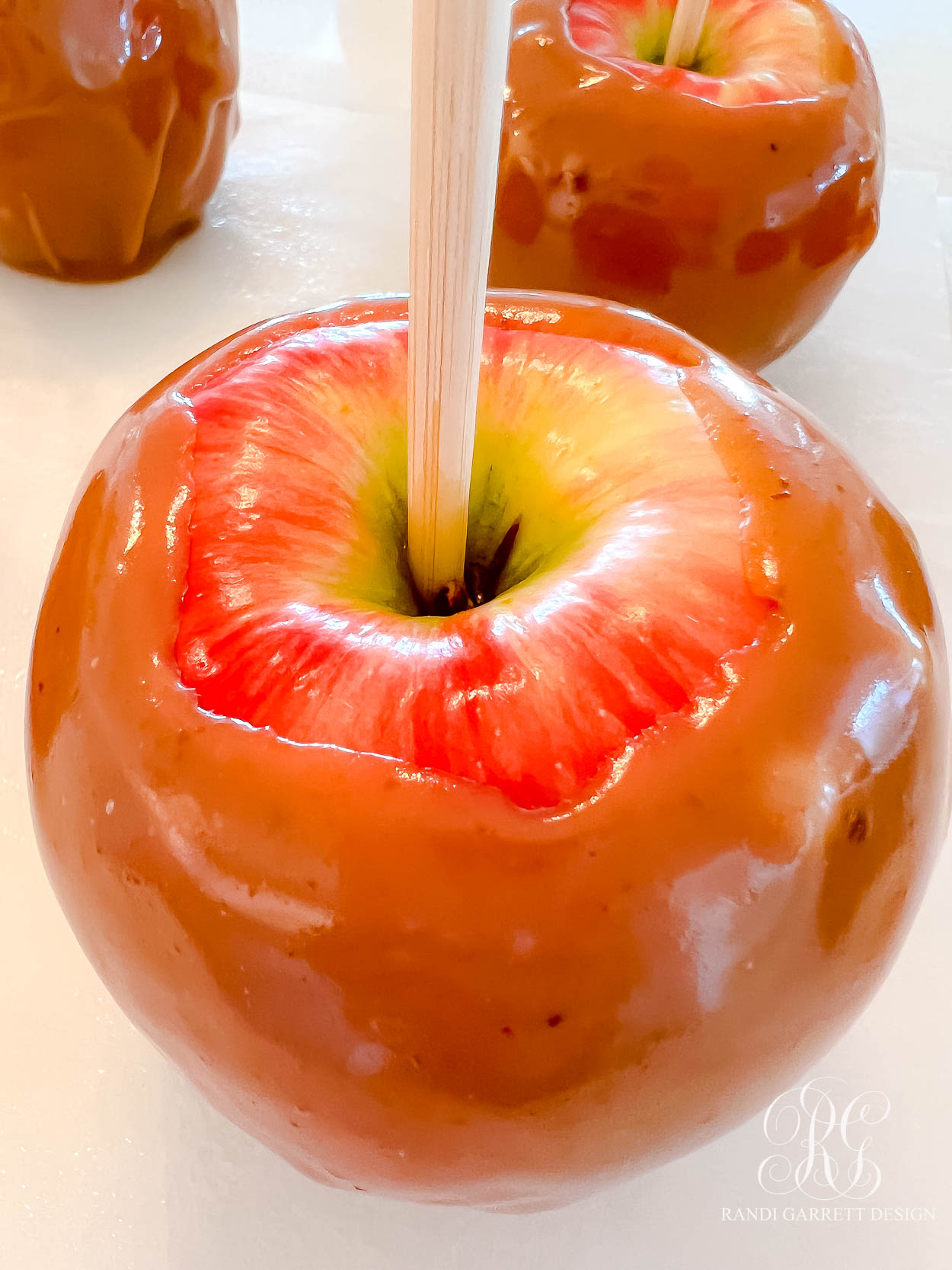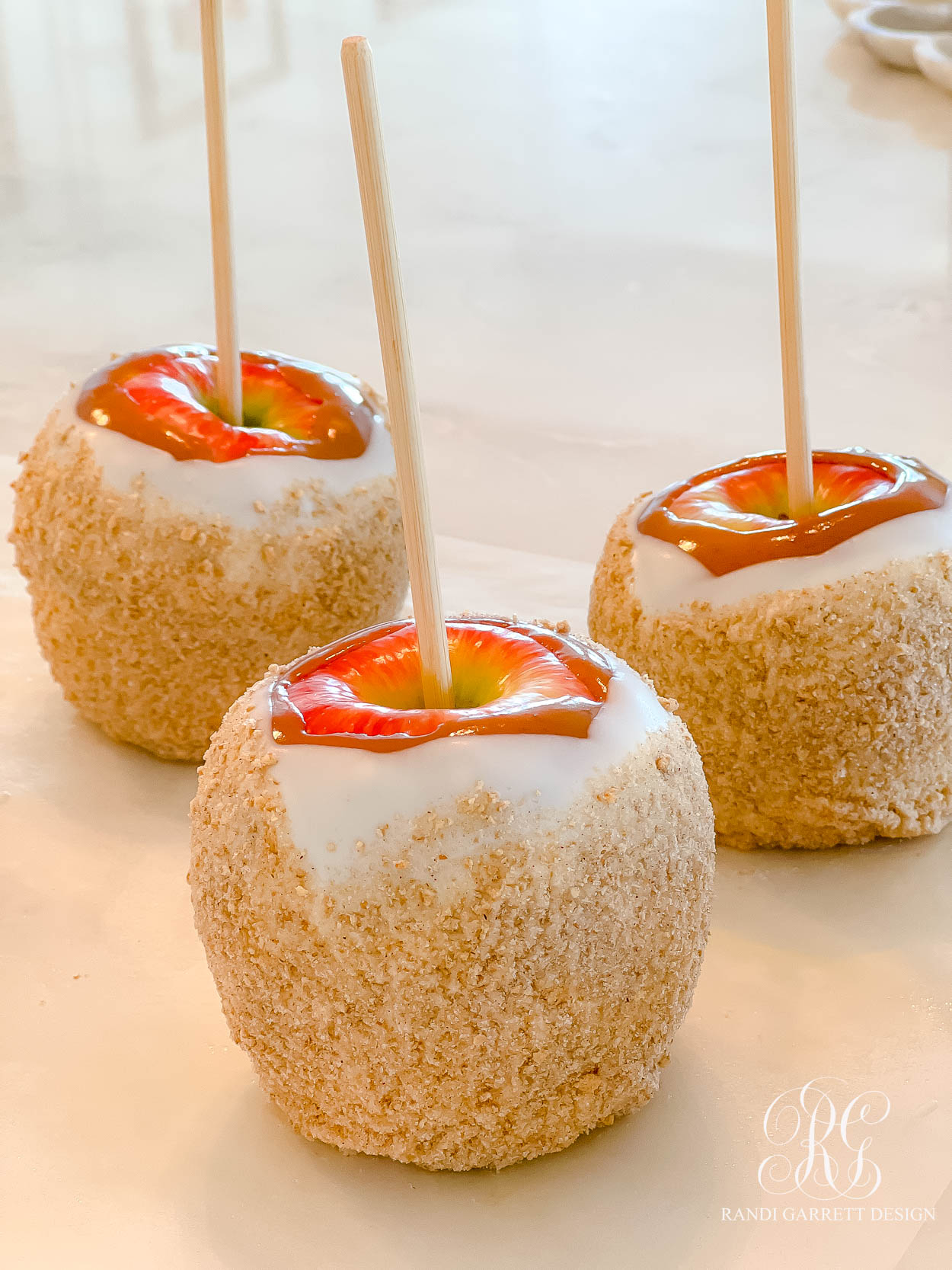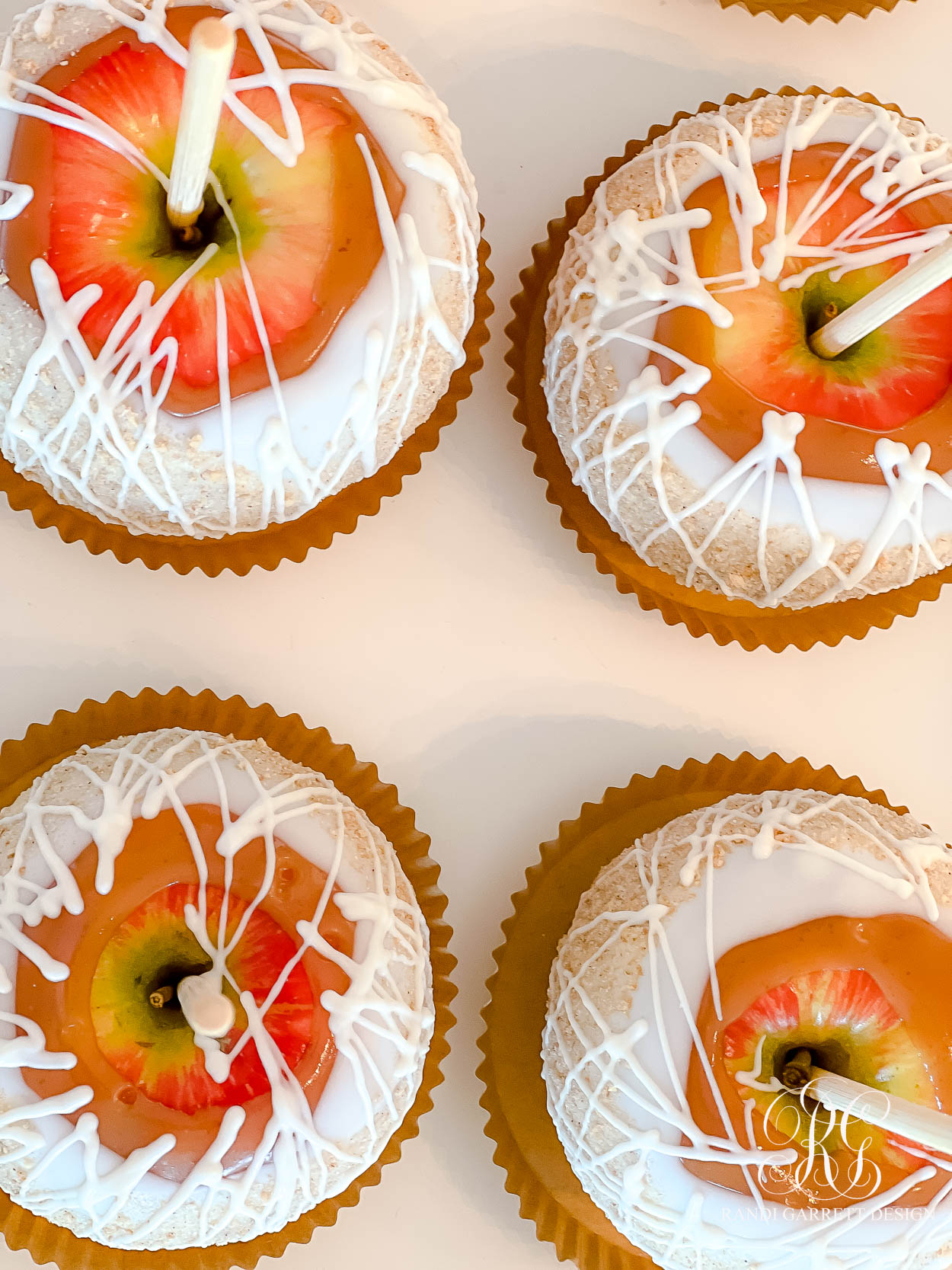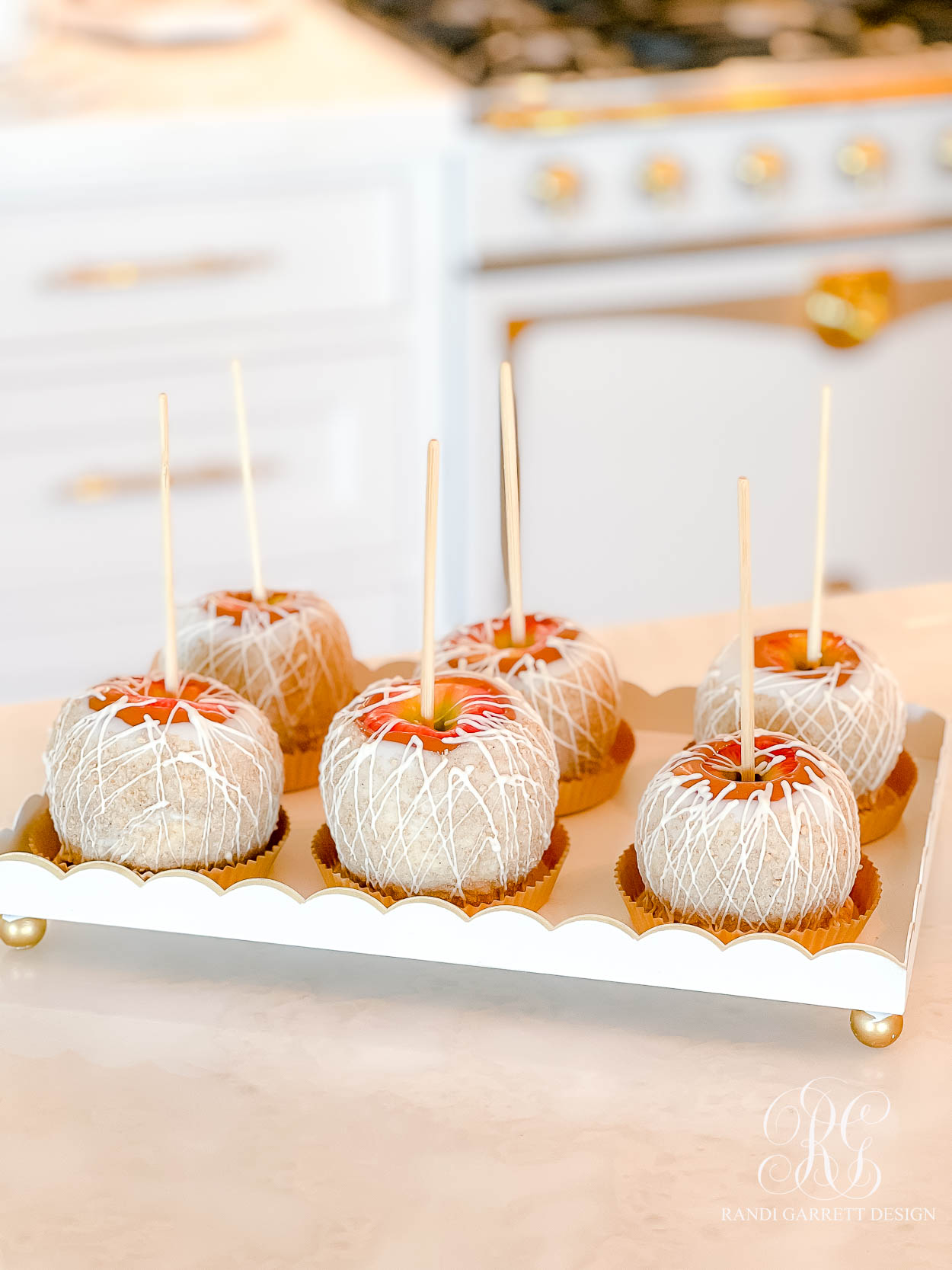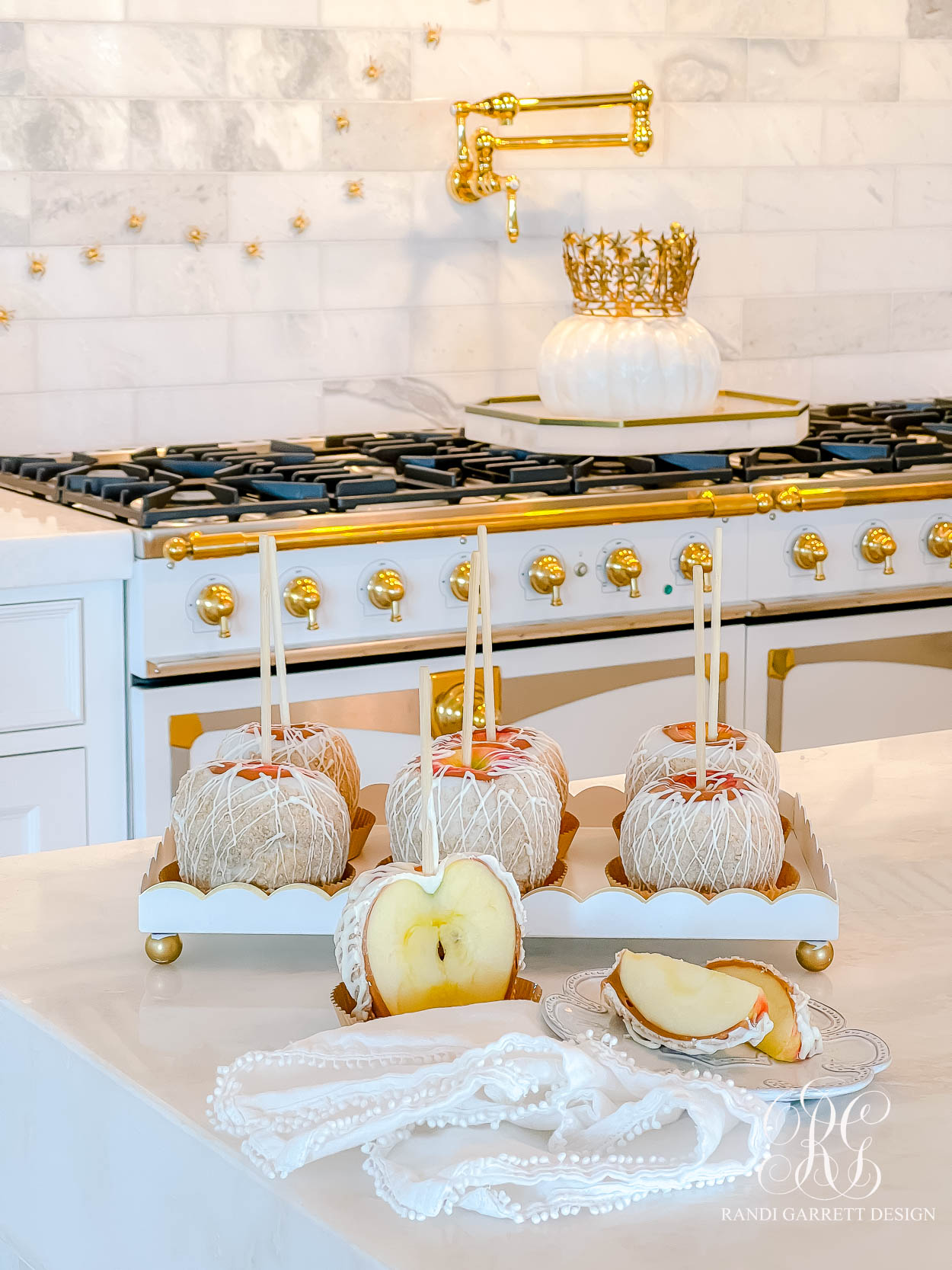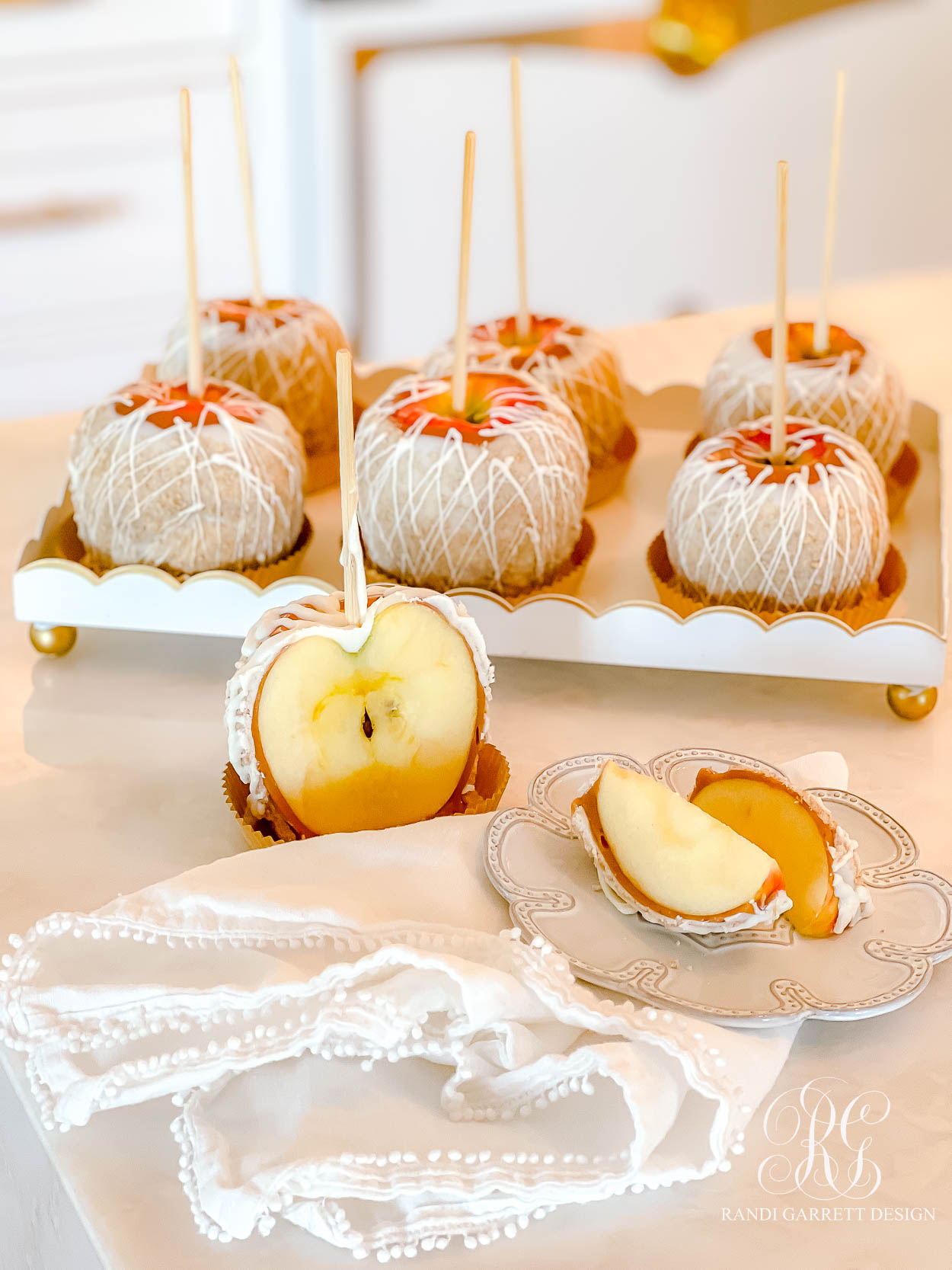 Apple Pie Caramel Apple Recipe

Serving Size
10-12 Apples
Ingredients
Caramel Ingredients
10-12 medium honey crisp apples
1 stick of salted butter
2 cups packed brown sugar
1 cup light corn syrup
dash of salt
1 can sweetened condensed milk
1 tsp vanilla
Toppings
1 cup finely crushed graham crackers
1 cup sugar
2 tsp cinnamon
1 pkg vanilla almond bark
Instructions
Wash and dry apples.
Gently hammer a caramel apple stick into each apple about 3 - 4 inches into the apple.
Line up apples on parchment paper.
To make the caramel, use a dutch oven pot or stock pot to melt the butter. Stir in brown sugar, corn syrup and dash of salt. Bring to a boil over medium heat. Stirring constantly. Remove from heat and add sweetened condensed milk. Put back on heat, stir constantly and bring temperature up to 235-240 degrees (use a candy thermometer). The caramel will turn a beautiful amber color.
Remove from heat and immediately add vanilla.
Immediately begin dipping apples into the caramel.
Use one hand to tip the pot and the other hand to spin the apple in the caramel. It works best to spin the apple at an angle bringing the caramel almost up to the stick. Gently shake off the excess caramel. You can scrape the bottom of the apple against the pot to make it nice and flat.
Place back on parchment paper and cool.
Once cool, you can smooth out any bubble that may have formed with your hand.
While the apples are cooling, make the apple topping by crushing the graham crackers in a food processor. In a small bowl, add graham cracker crumbs, sugar and cinnamon. Stir until combined. Set aside.
Melt the almond bark and begin dipping the cooled apples in the melted bark the same way as you did the caramel. Make sure to shake off the excess bark.
Immediately tap the covered apple in the topping. Roll the apple to coat all sides and bottom. Repeat until all the apples are covered.
Use a small ziplock bag and use a toothpick to poke a hole in one corner. Take the excess almond bark and spoon into a small ziplock bag. Drizzle the bark over the apples in a zig zap pattern.
Once apples are cool, slice and eat!
This post contains affiliate links for your convenience. Read my disclosure policy
here
.