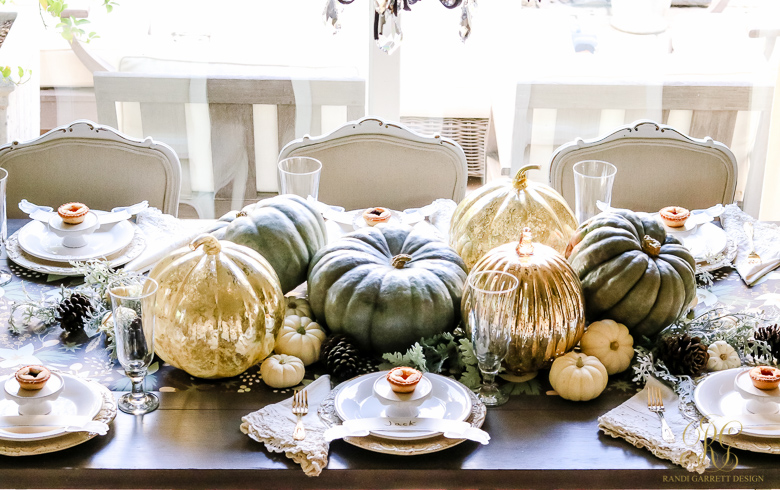 Just because you are hosting children at your Thanksgiving dinner doesn't mean you have to use paper plates and kiddy decor. Today I'm sharing how you can set a children friendly Thanksgiving table that still satisfies the design savvy mom!
My kiddos are at the age where I can use glass on their table without worry. If the children attending your Thanksgiving are a little younger, I have a table idea just for them at the end of the post!
Growing up, my mom always set a special table for the kids. She made our table beautiful just like the adult table. I loved sitting there with my siblings and cousins. I didn't feel left out because she took the time to make our table feel important. I've taken a tip from my mother and have tried to make our children's table the place to be on Thanksgiving day.
Here are the details from our elegant and fun children's Thanksgiving table this year! I invite you to take a look and try something new for the children in you life this year. They will love it and will cherish the memories like I still do!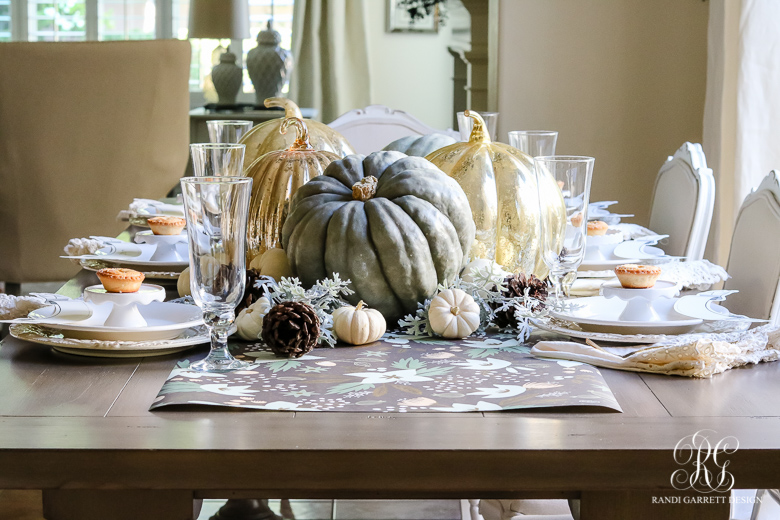 Earlier this week I shared our adult Thanksgiving table here. Just like on that table, I always start setting the table with the centerpiece.


Use wrapping paper as a table runner for the center of the table. I used Rifle Paper Co Winter Wonderland paper here.
Place 3 Heirloom pumpkins, 3 mercury glass pumpkins and about 9 baby white pumpkins randomly down the middle of the table on top of the wrapping paper.
Tuck faux silver sage sprays under the pumpkins at both heads of the table.
Nest some pine cones into the silver sage.
There you have it! A simple, beautiful centerpiece for your children's Thanksgiving table! Design savvy mom approved!


Here are the details for the place settings…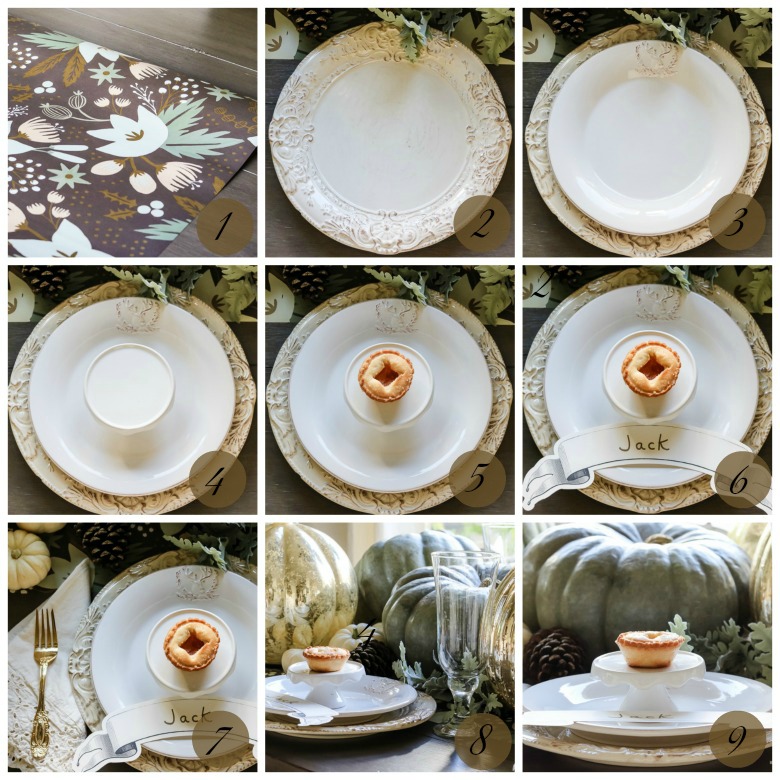 Table Runner wrapping paper | here
Dinner Plate | similar here
Dessert Plate | similar here
Mini Cake Stand | here
Mini Pies from Trader Joe's
Banner Place Card | here
Glasses | here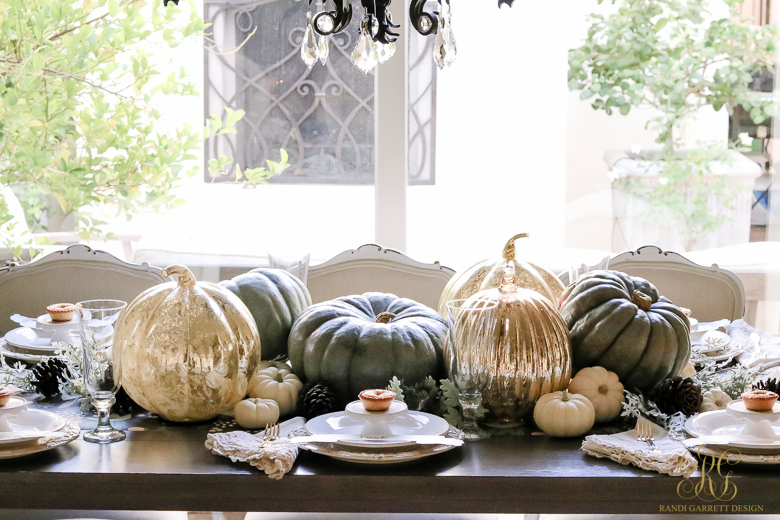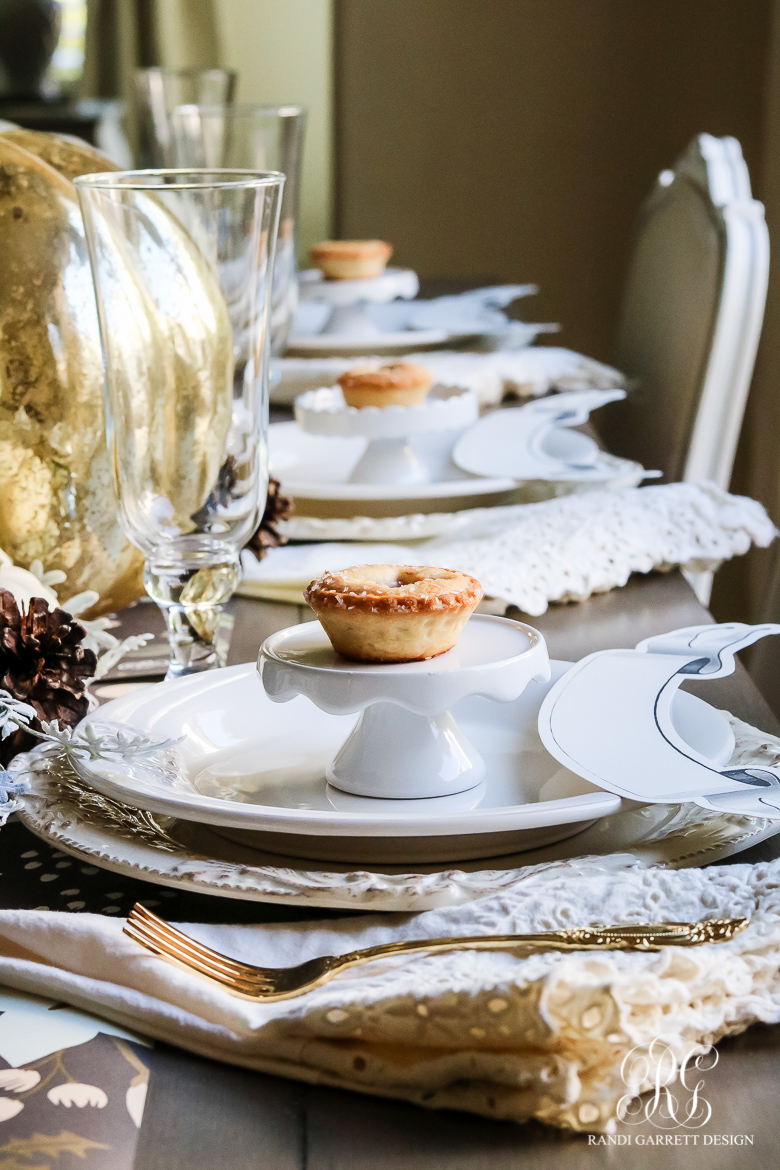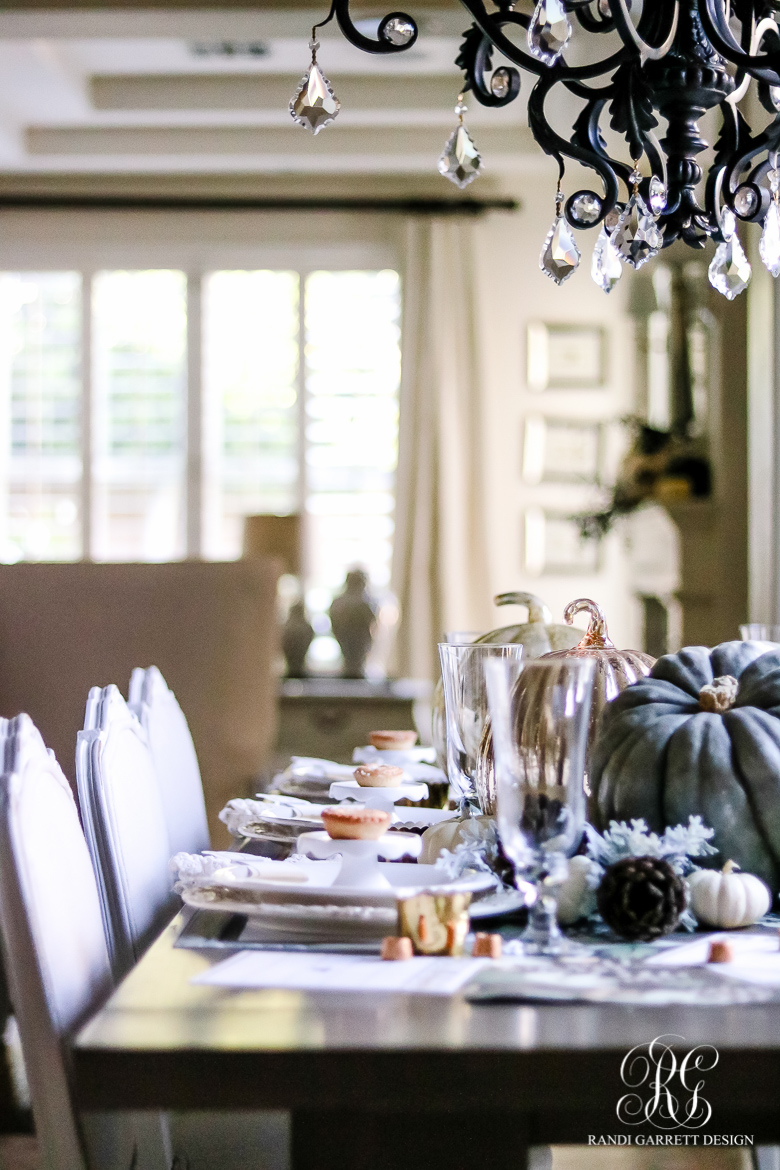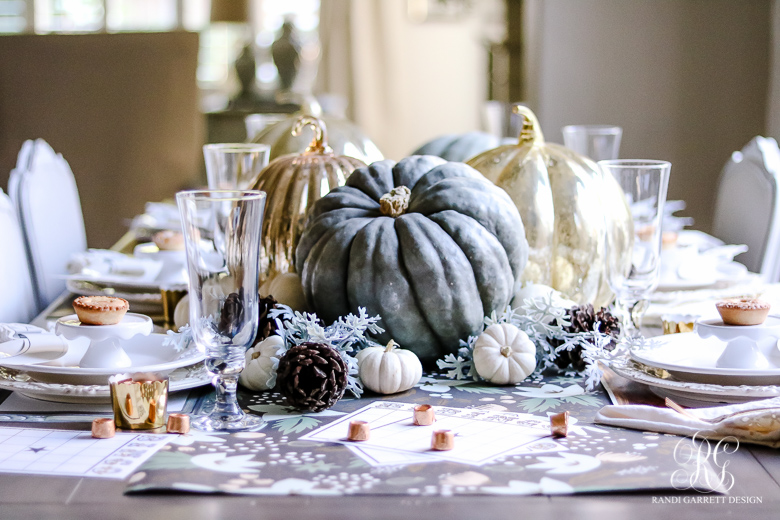 A tradition I started with my children at every holiday is BINGO! It's so much fun! Buy king sized candy bars or little trinket toys for prizes. I print out simple bingo cards like these. We create a list of things we are thankful for and those things become the words they use to fill in their Bingo cards. The kids just randomly place words in the squares on their cards. We choose more words then there are spaces so that not everyone will have the same words.
Gold foil cupcake liners make the perfect bingo marker holder. Use Rolos, or any small candy as the markers.
To fancy up the cards, I added some gold glitter by using a glue pen and my favorite Martha Stewart glitter.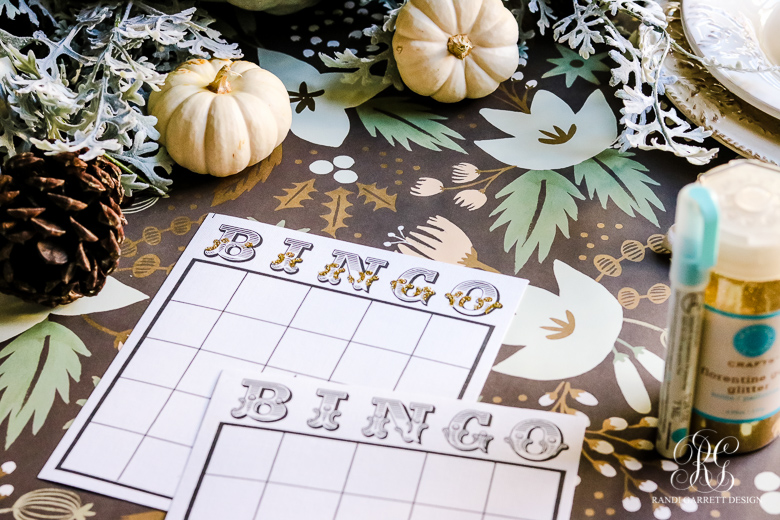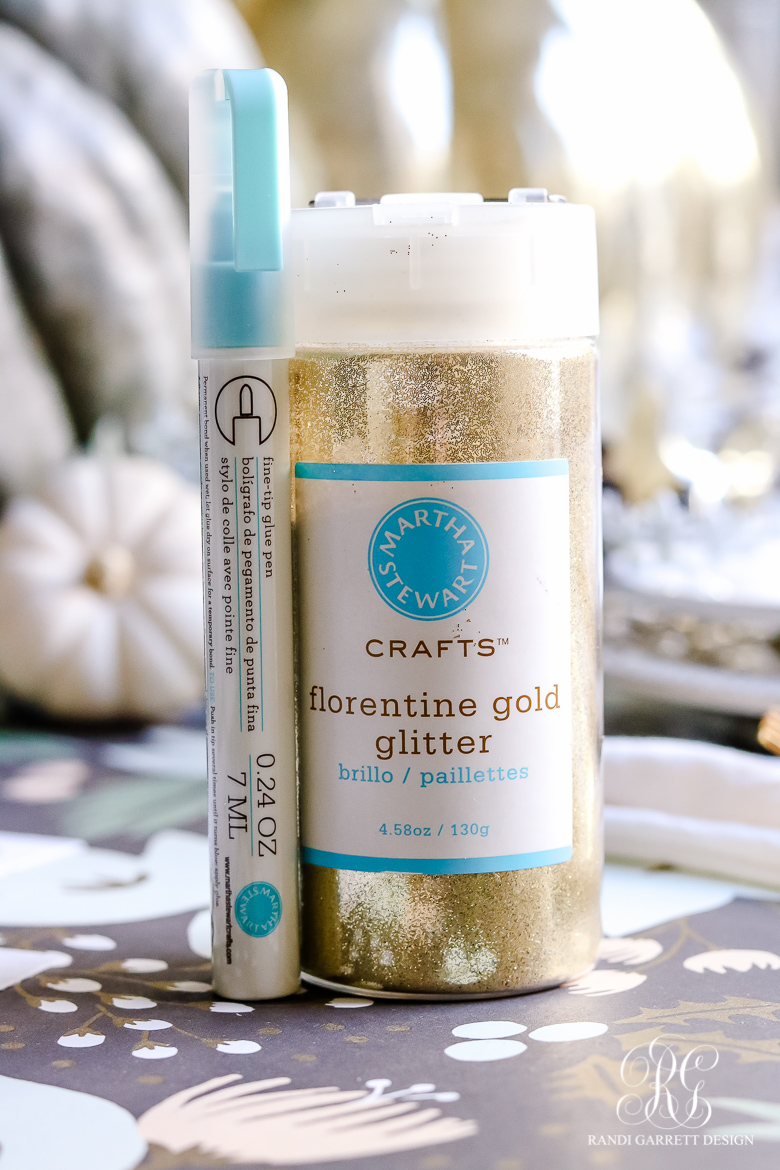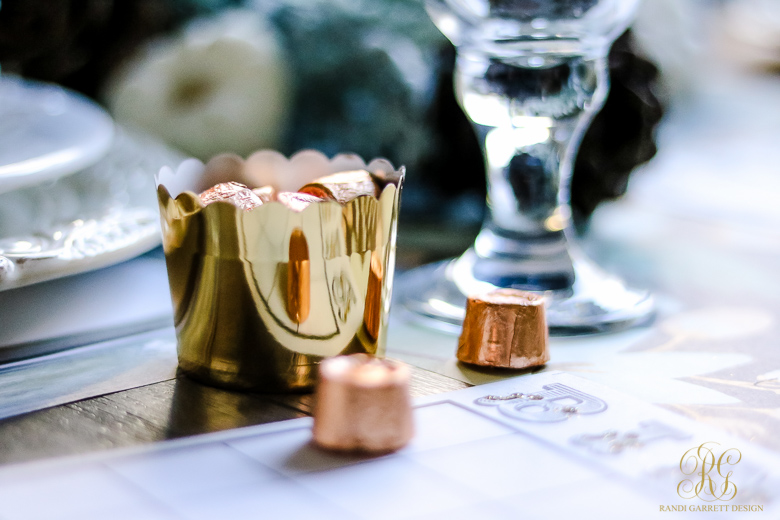 Another fun thing I like to do for my kids is give them a coloring page. Coloring pages aren't usually the most design savvy piece to add to a table, put I found this awesome coloring pad of frames from Melissa and Doug. They look chic and the kids love to see their artwork "framed".  Use them as placemat for their place settings.
Have your kids draw things they are Thankful for, or whatever their little hearts desire.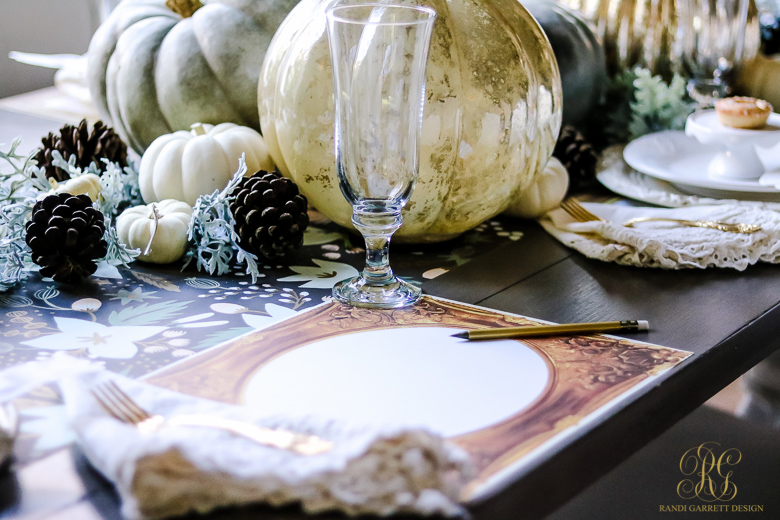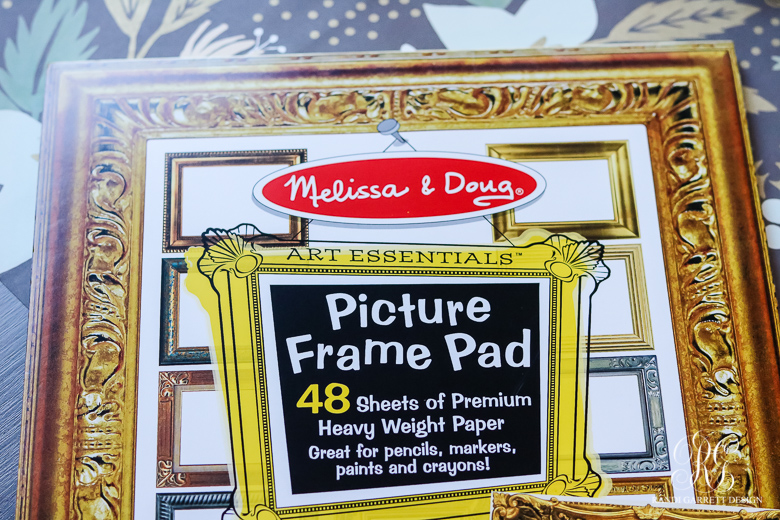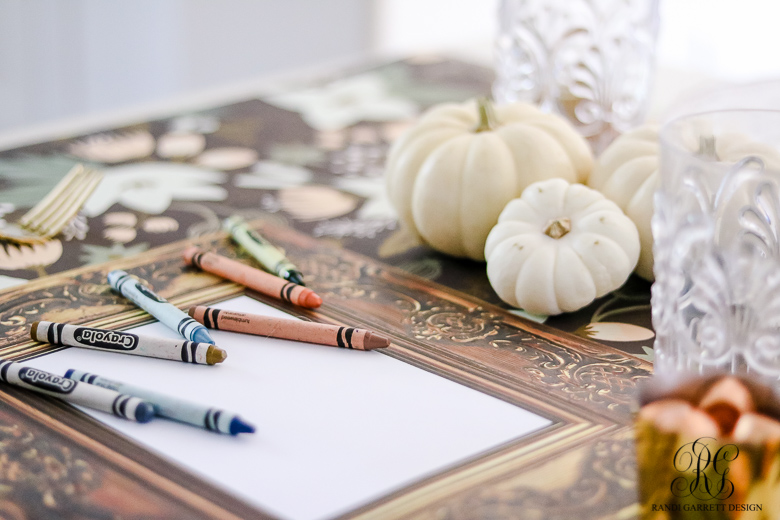 Toddlers are the best! Just not at a table with fragile things! You can still get the look of the table above with a few minor changes.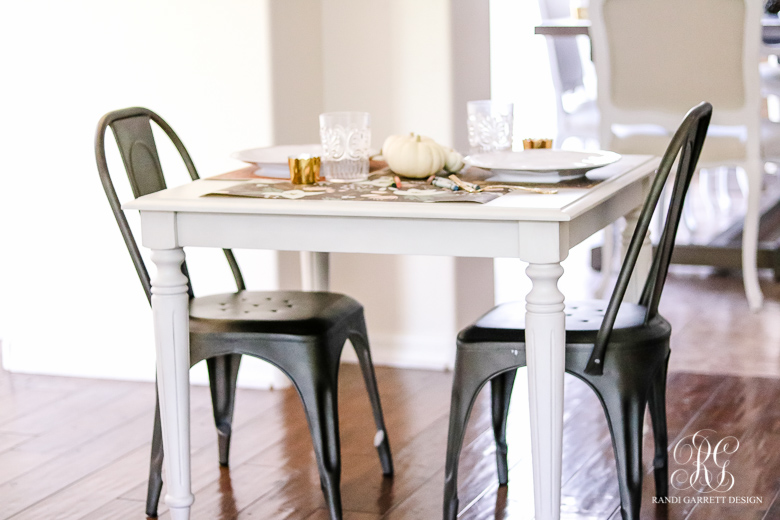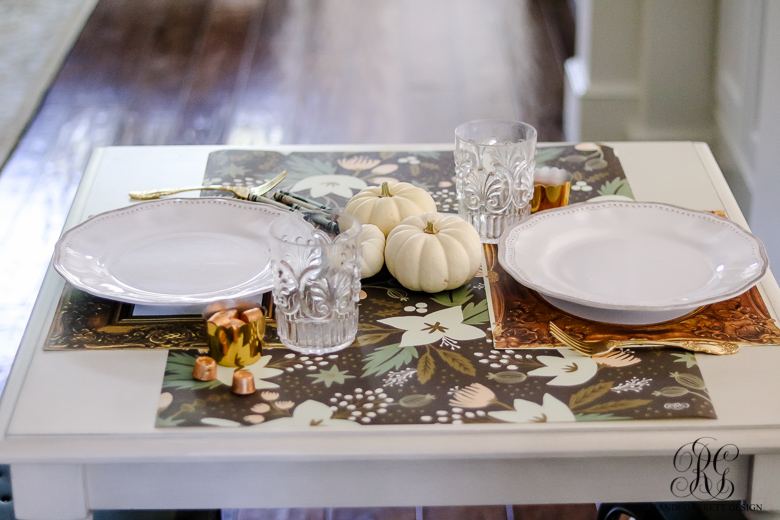 Use melamine plates, like these that look like real china! These are my favorite! They are kid friendly and design savvy! The cups too are plastic, but they look like glass! The best invention!!! Instead of using glass pumpkins, use only small fresh or plastic ones. The littlest ones will love their "big kid" table and you, the design savvy mom will love how this kid friendly table blends seamlessly with your other tables.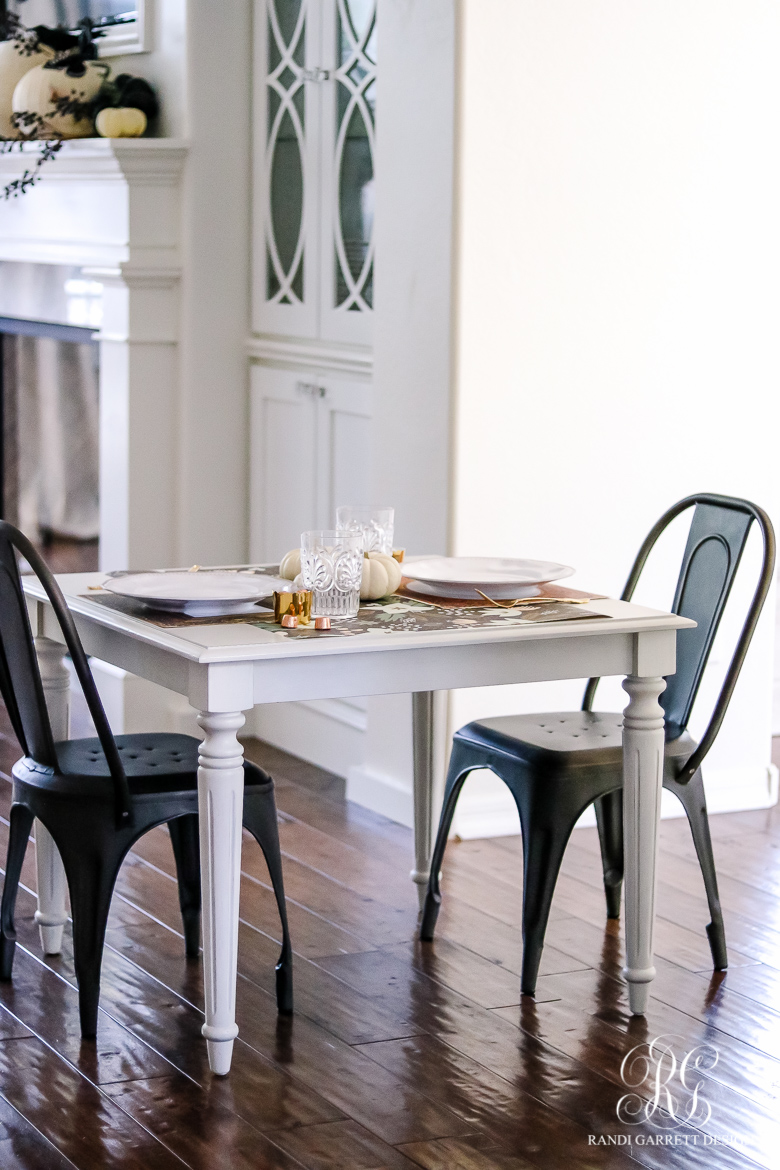 Shop the toddler table by clicking the photos below

Shop the Big Kids Table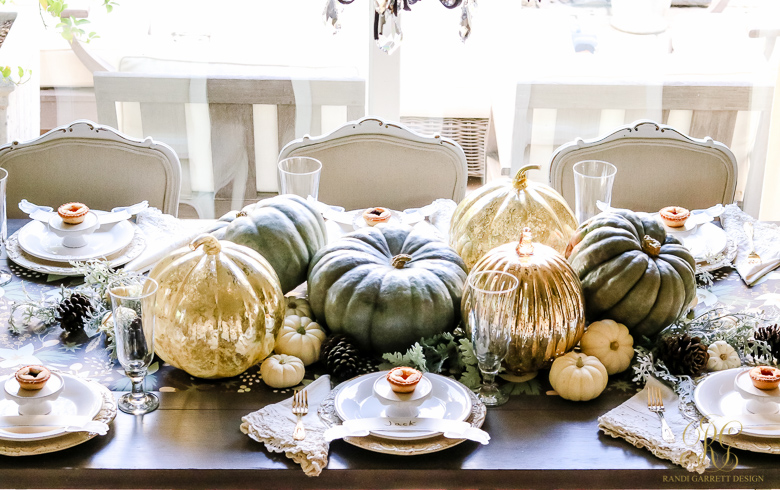 Go set a children's Thanksgiving table that the kids and the design savvy mom will love! Happy table setting my friends!
For more holiday inspiration follow me on Pinterest

here

!
xo,