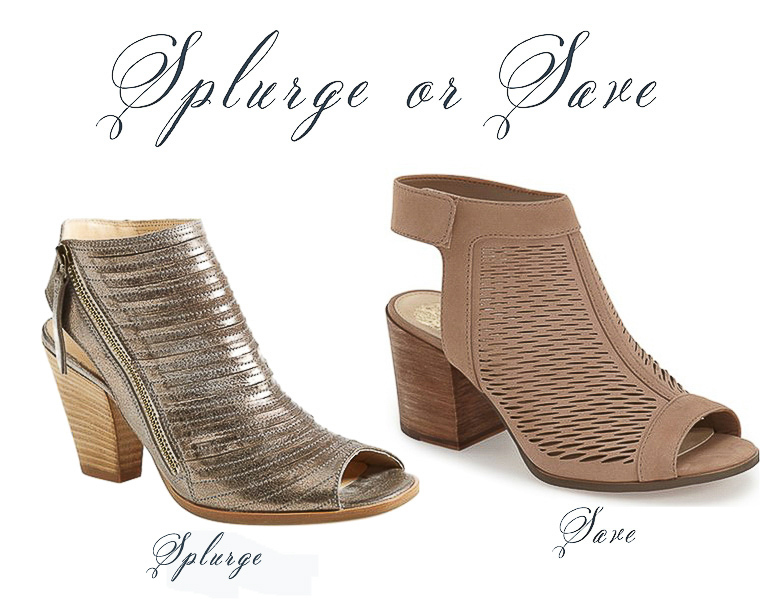 Shop this look
***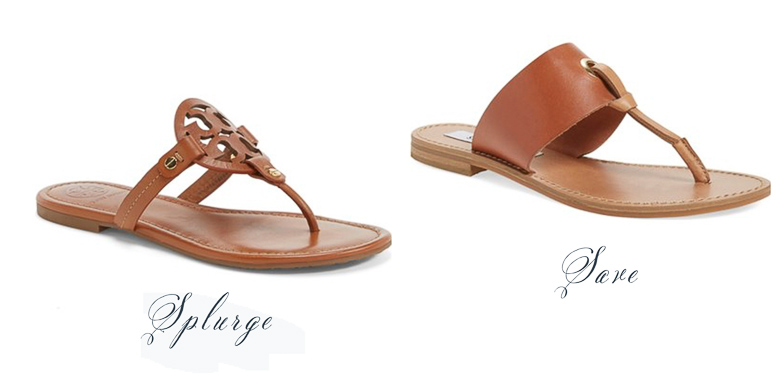 Shop this look
***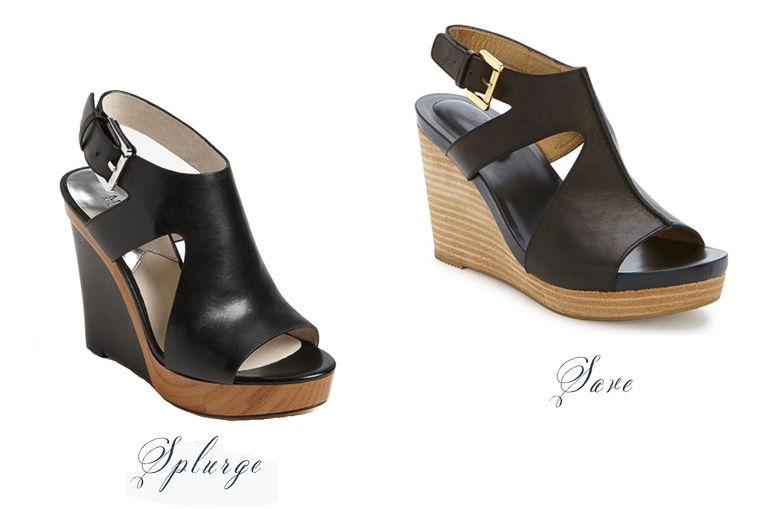 Shop this look
***

It doesn't matter what kind of day you are having, if you get to take home a new pair of shoes, the world just got a whole lot brighter!
How do you know when to splurge or save a little money while shoes shopping? I ask myself these questions before I set a mental budget for a pair of shoes…
Will I keep the shoes for a long period of time?
 Are the shoes timeless or trendy?
 How durable and comfortable are the shoes?
 How much do I love them?
 Are the shoes versatile?
If you can answer "yes", to a majority of these questions, then up your budget on those shoes you are looking for! They will pay for themselves over time.
It doesn't make sense to splurge on a pair of shoes that will go out of style next season or that give you blisters just looking at them. Instead, find a similar shoe that will save you money and still allow you to ride the fashion trend wave.
I've included a few  of my favorite "splurge and save" options for some shoes that are trending this season. Which will you choose?
Next time you find yourself in the shoe aisle, ask yourself these questions and you will be a savvy shopper!
XO
Randi