This post contains affiliate links for your convenience and is done in partnership with Hot Skwash. Read my disclosure policy here.
It's hard to believe this will be the last fall in our home. Decorating her for fall this year felt a little more special. I savored the process a bit more and tried to take more photos to look back on. With all of the crazy we have going on, I wanted our home to feel calm. A neutral color scheme fit the bill. So it is with a grateful, sort of sad heart, I share with you our home styled for fall one last time. Enjoy this gorgeous neutrals fall home tour. My hope is that it inspires you to usher fall into your home with love and creativity!
Gorgeous Neutrals Fall Home Tour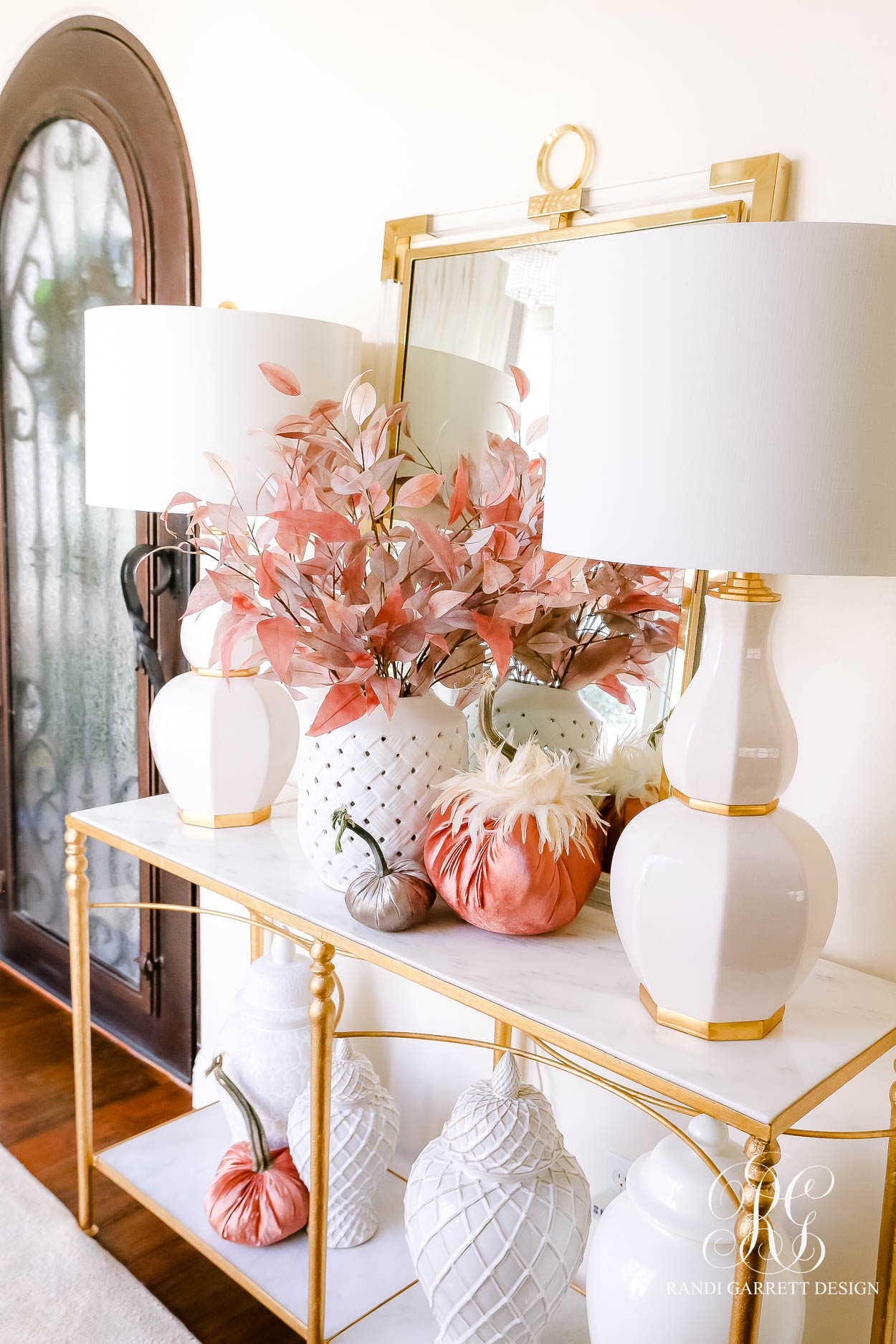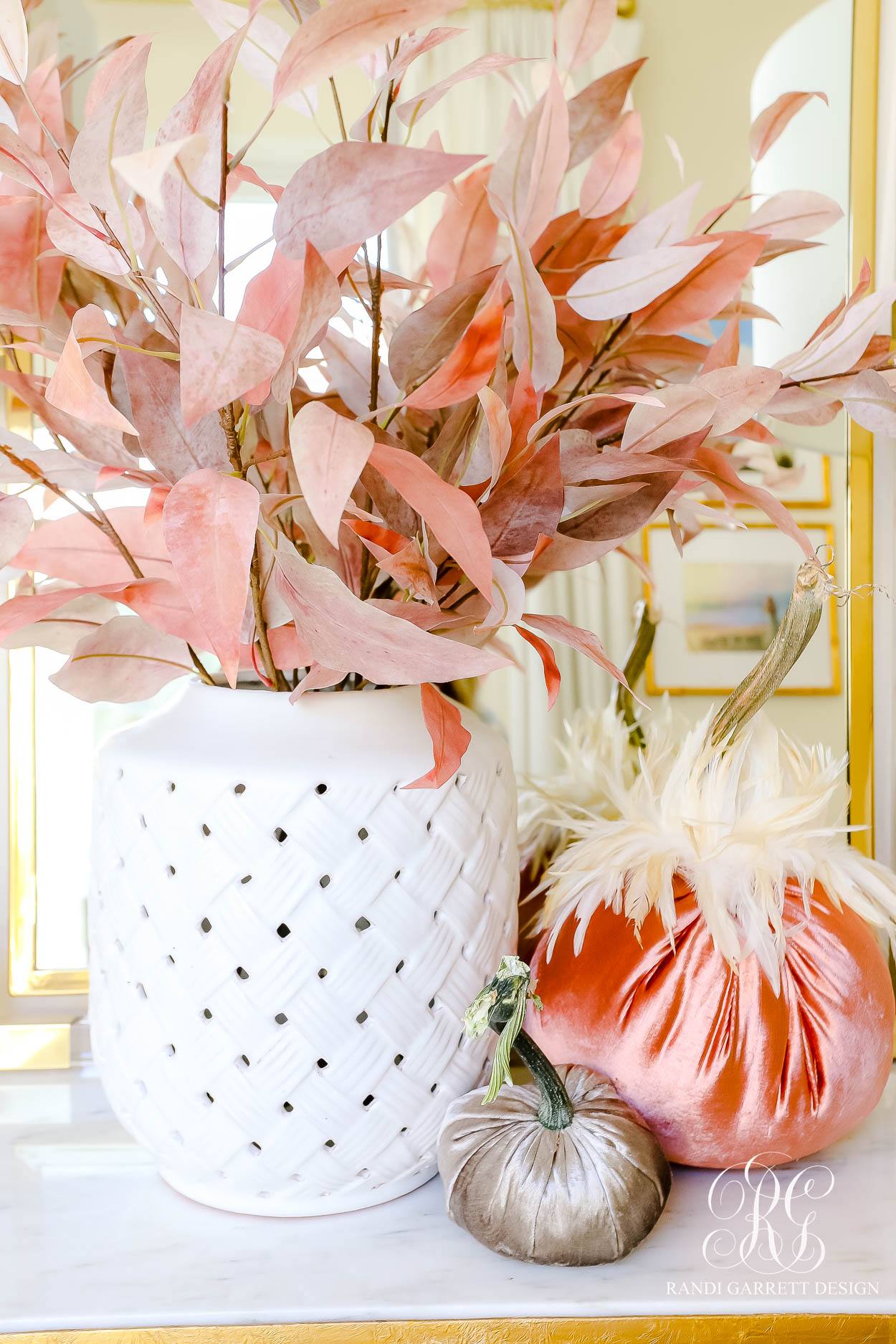 The beauty of a neutral color scheme, you can add any pop of color for an exclamation point! In our entryway, a splash of copper brings the neutral color scheme to life! Notice the stunning Hot Skwash pumpkins in copper(10″ and 4″) and platinum velvet. Each velvet pumpkin features a real pumpkin stem signed in gold by the talented artist, Daria. Hot Skwash pumpkins are sprinkled throughout our home, adding an elegance and luxurious style to every room. They are spectacular by themselves, or in bunches. Start your collection and build on it each year!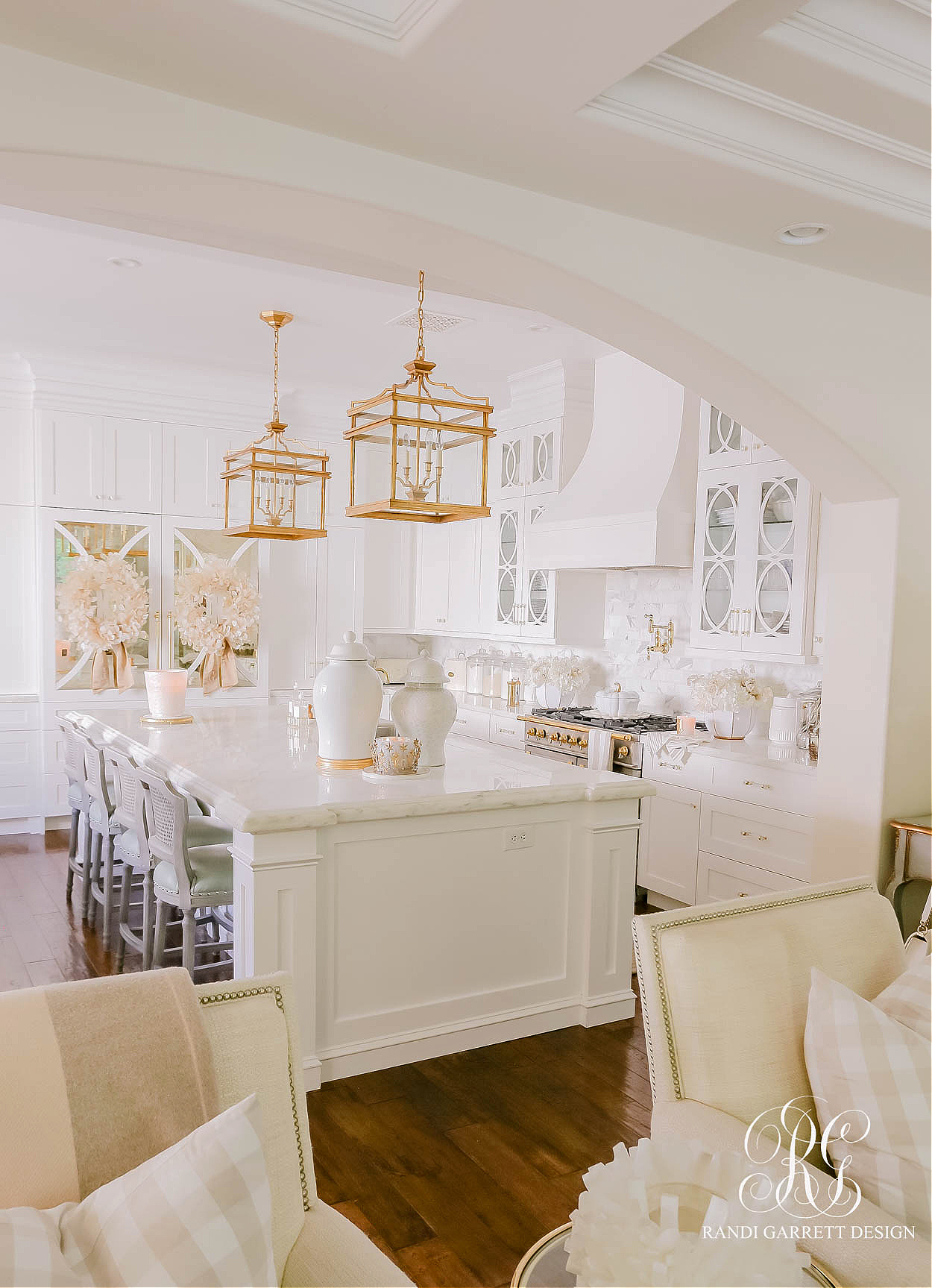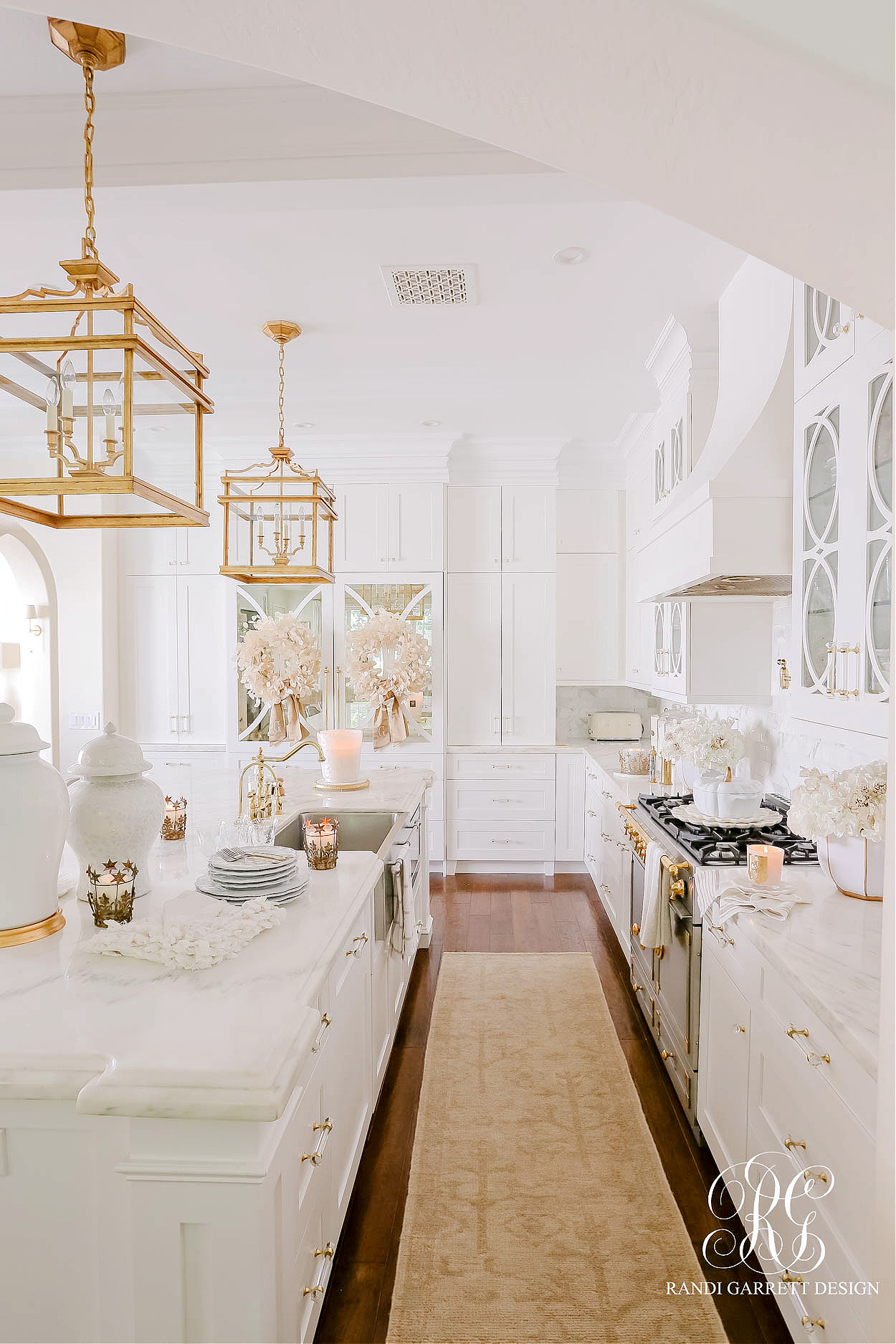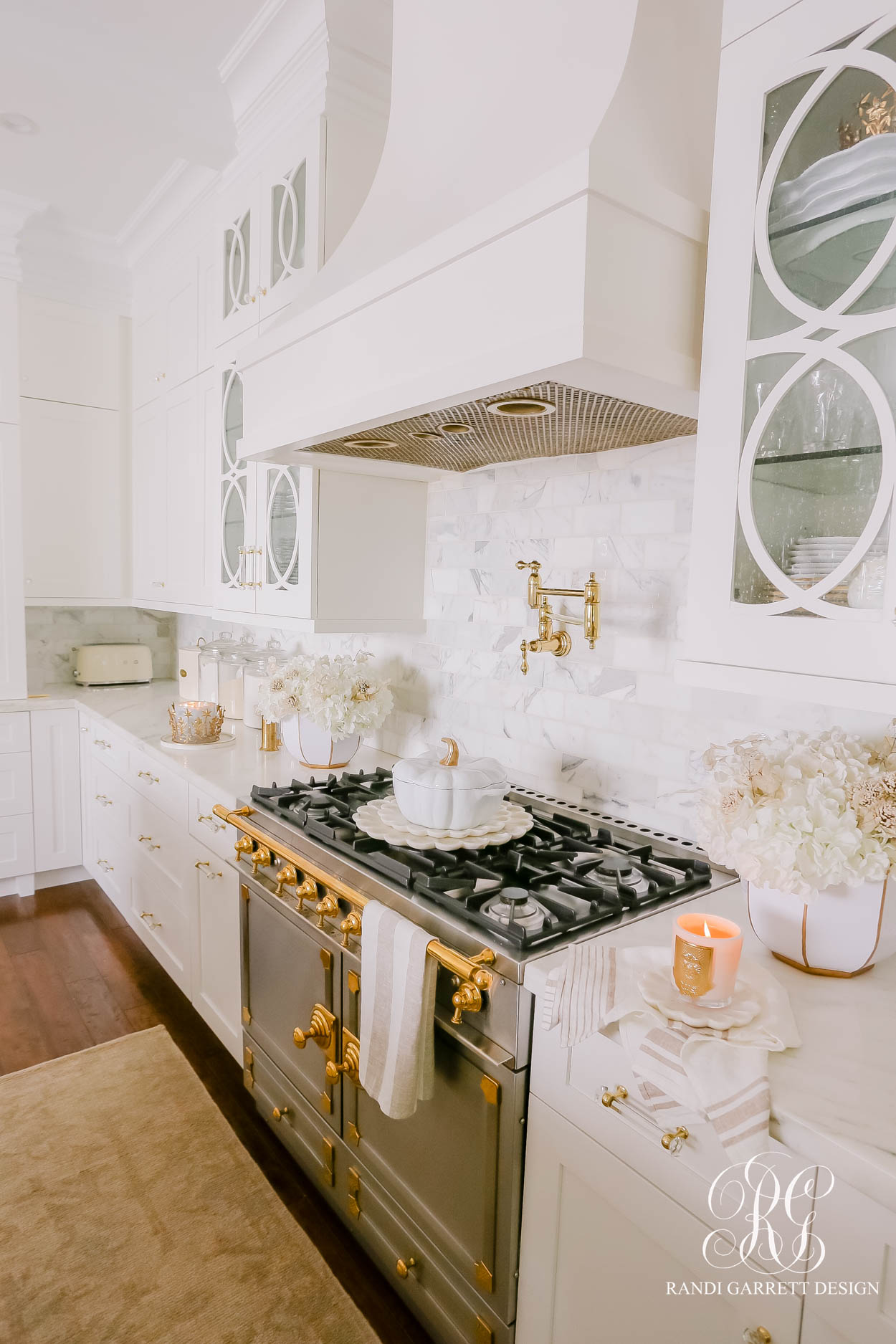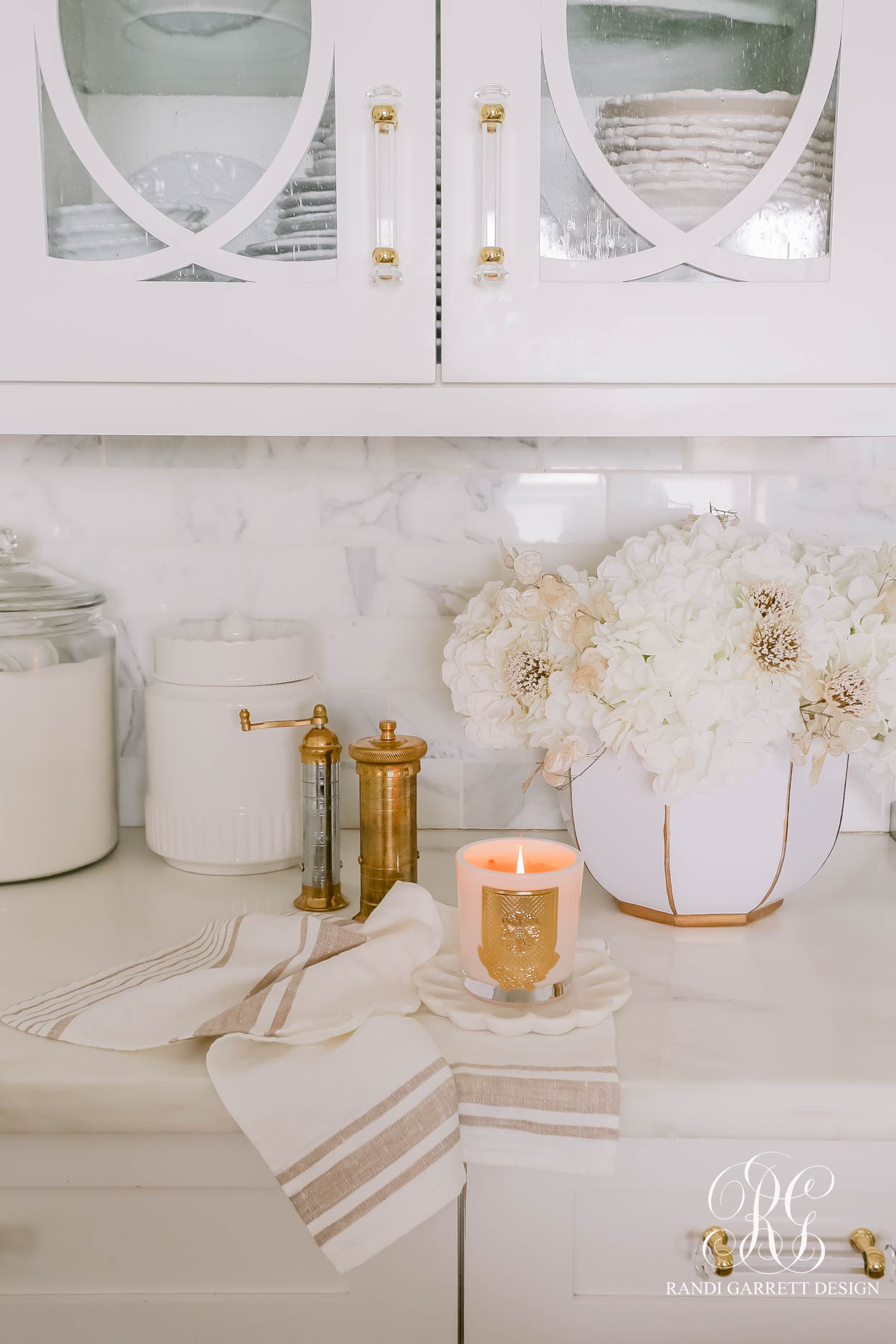 Use this white and gold cache pot, 5 white hydrangeas, 1 white thistle stem (blossoms clipped off and green stems removed), and 1 bunch lunaria to recreate this fall floral arrangement.
The beautiful white and gold candle is a velvety Creme Brûlée scent. Place it on top of this small marble petal tray for an elegant display.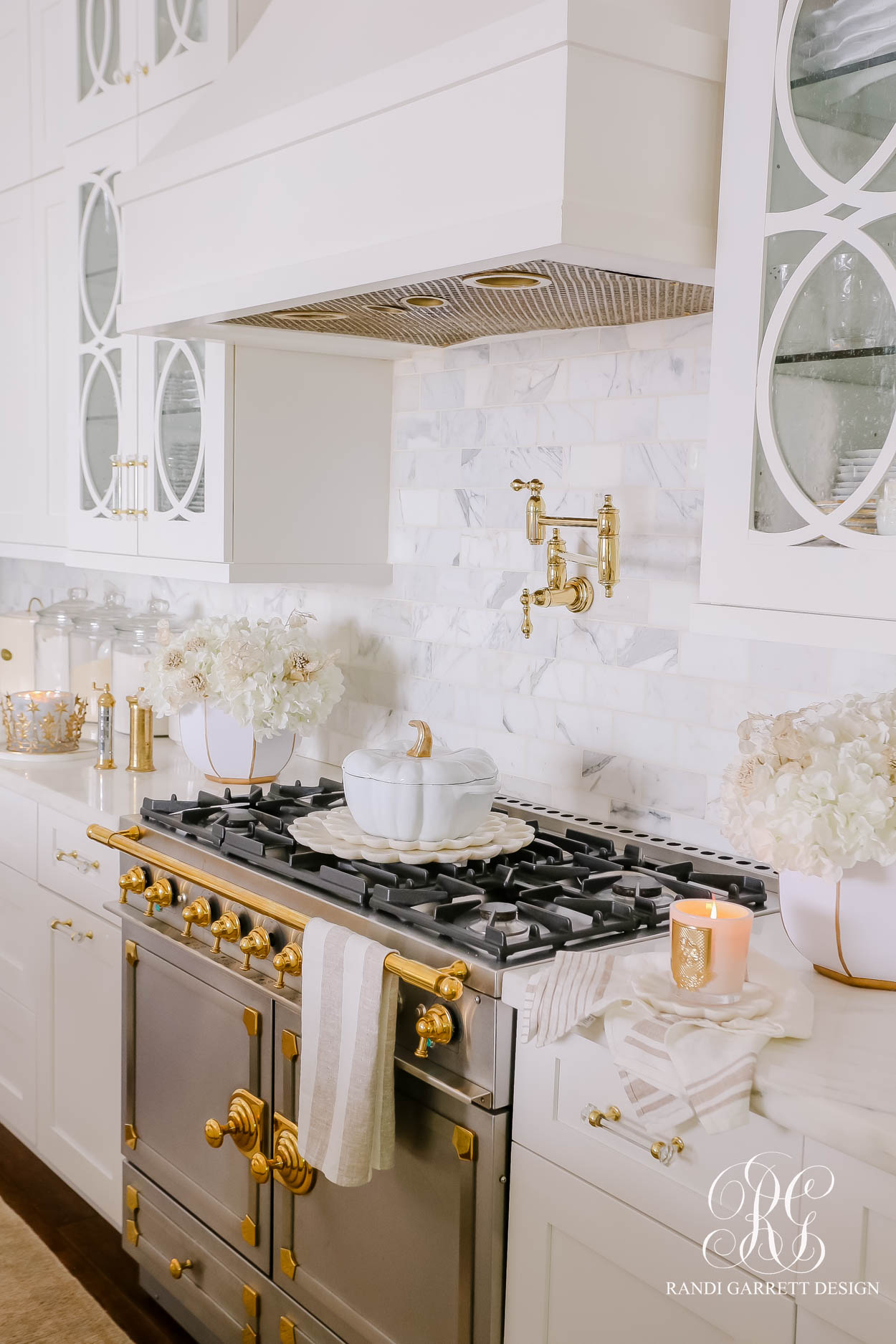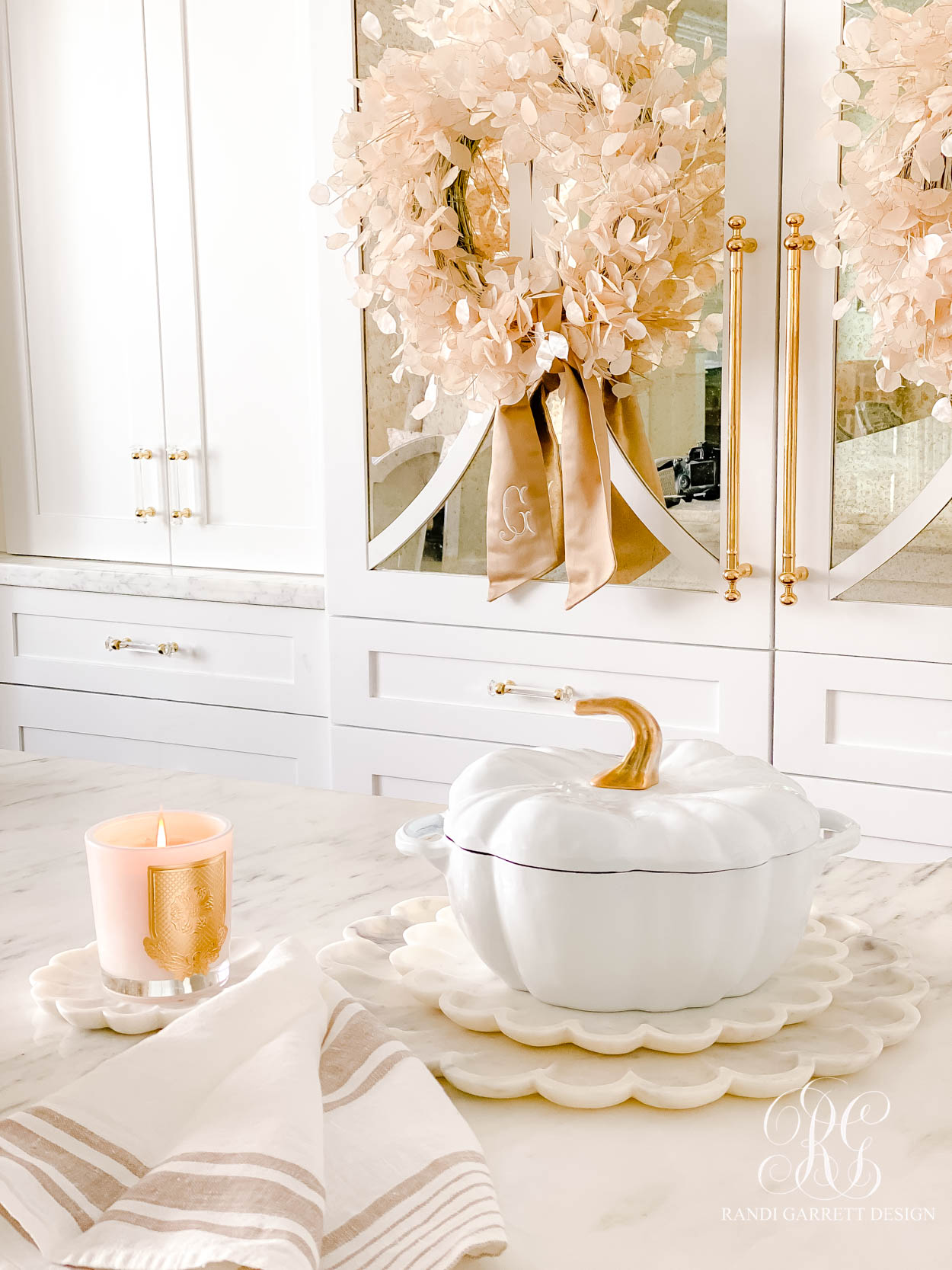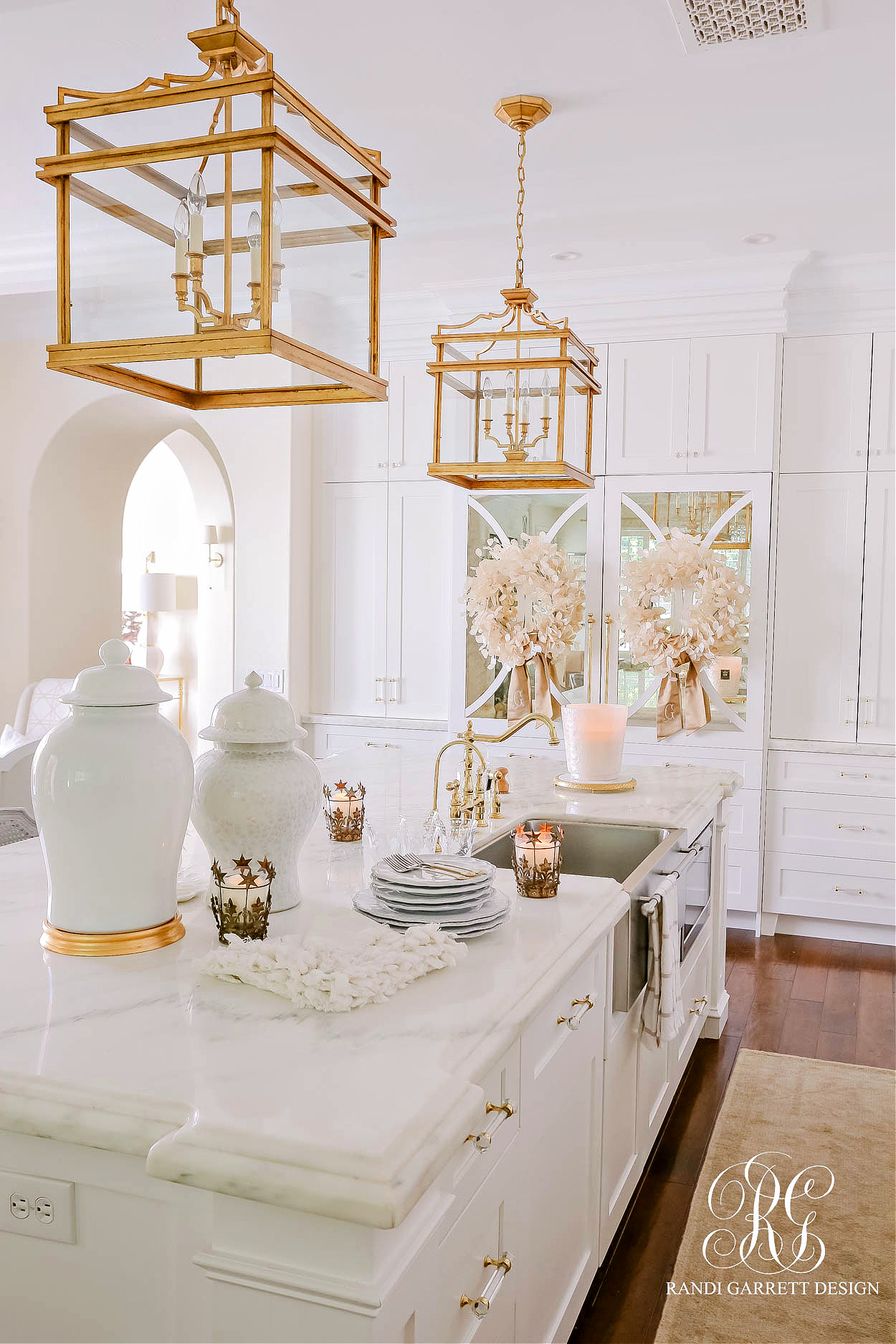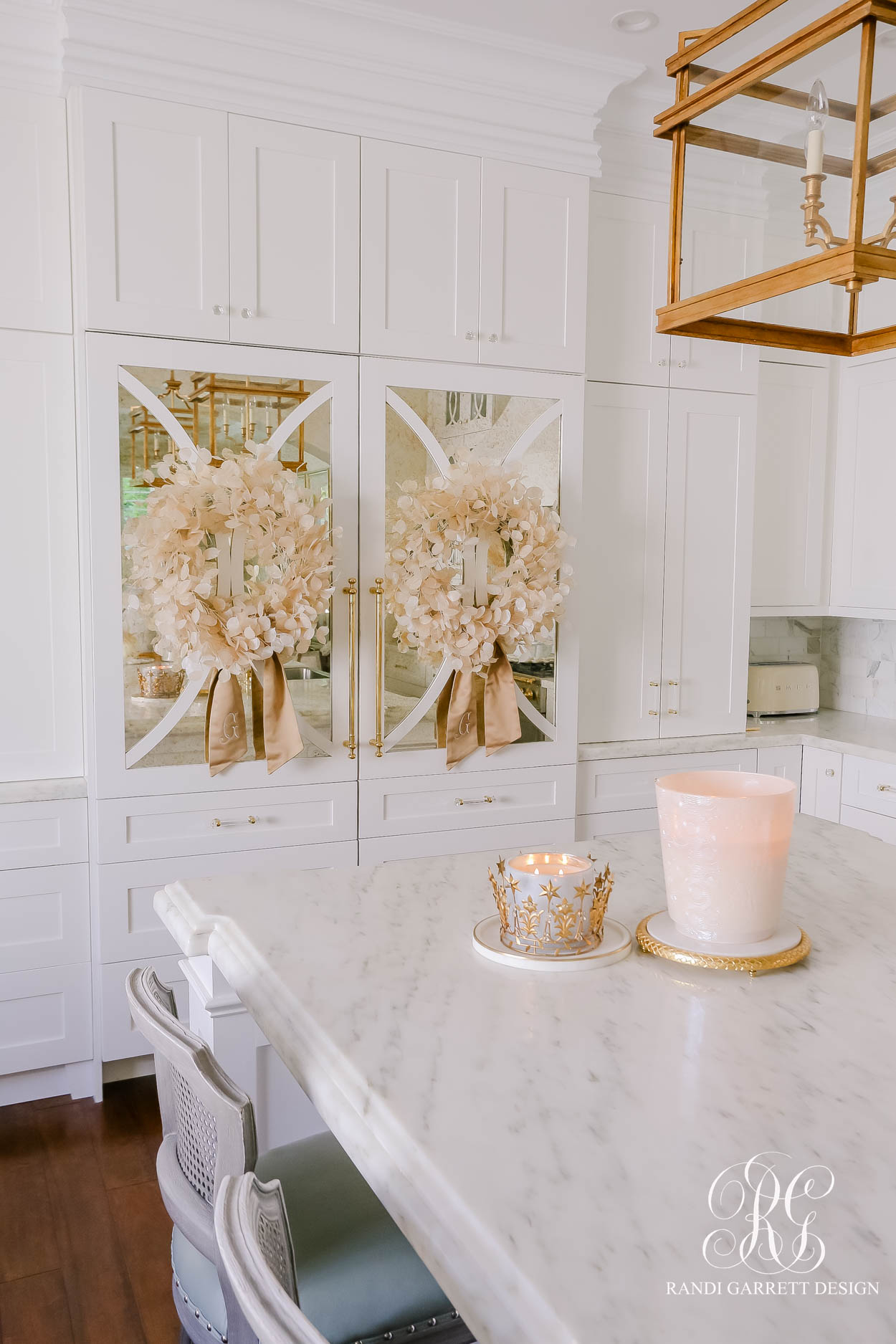 The kitchen features lots of texture and pretty neutrals! Lunaria wreaths with monogramed wreath sashes hang from 3m hooks on the fridge creating a gorgeous focal point.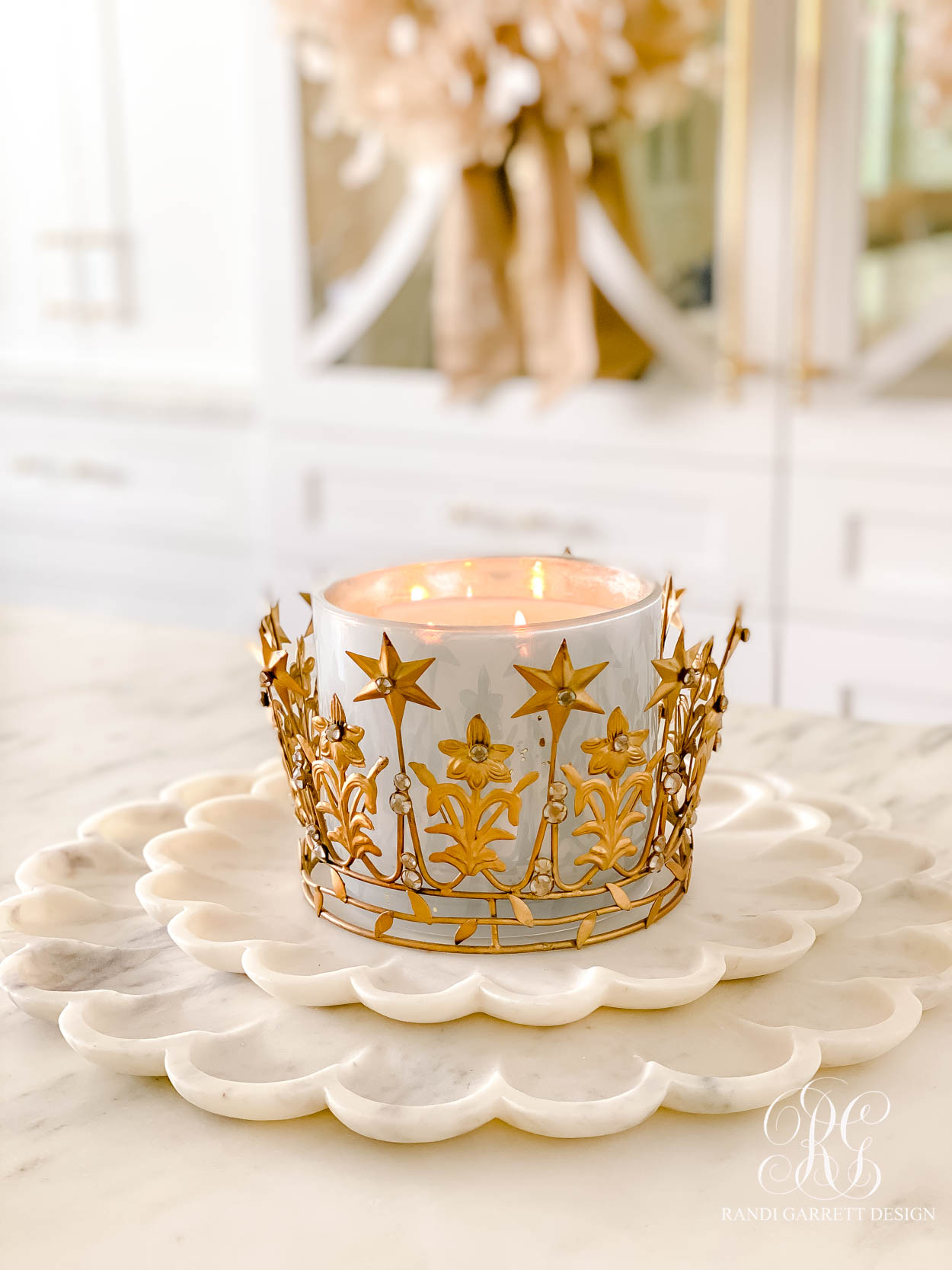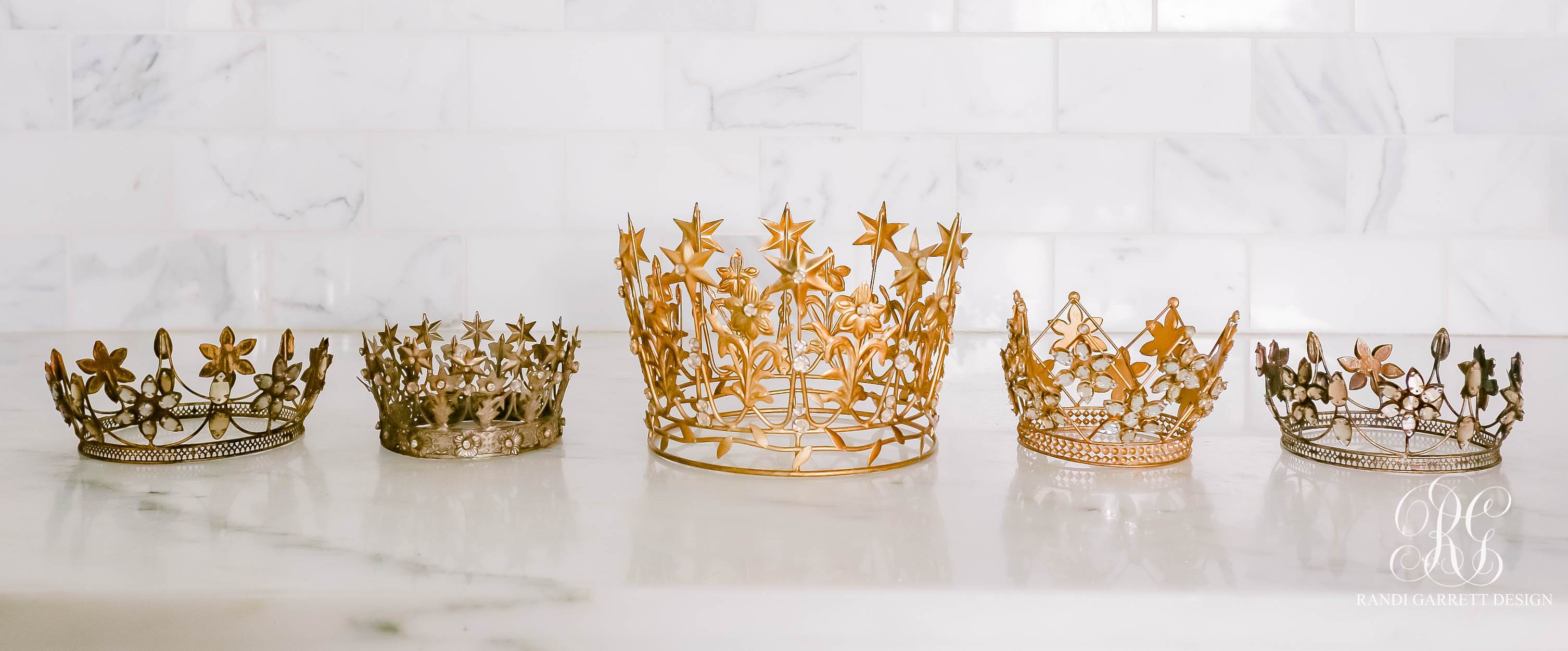 Crowns dress up any candle and create a beautiful, unexpected touch for a regal autumn look.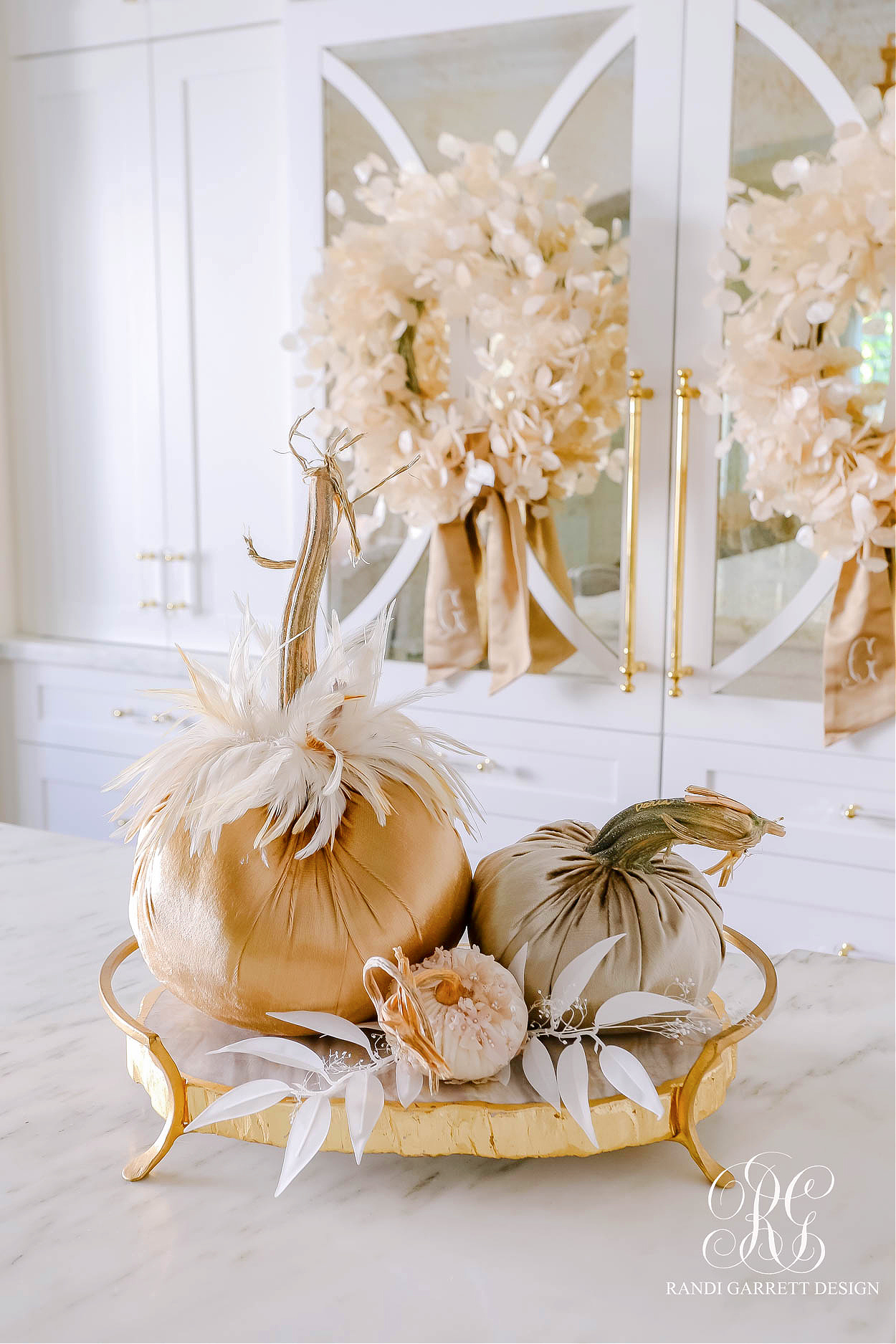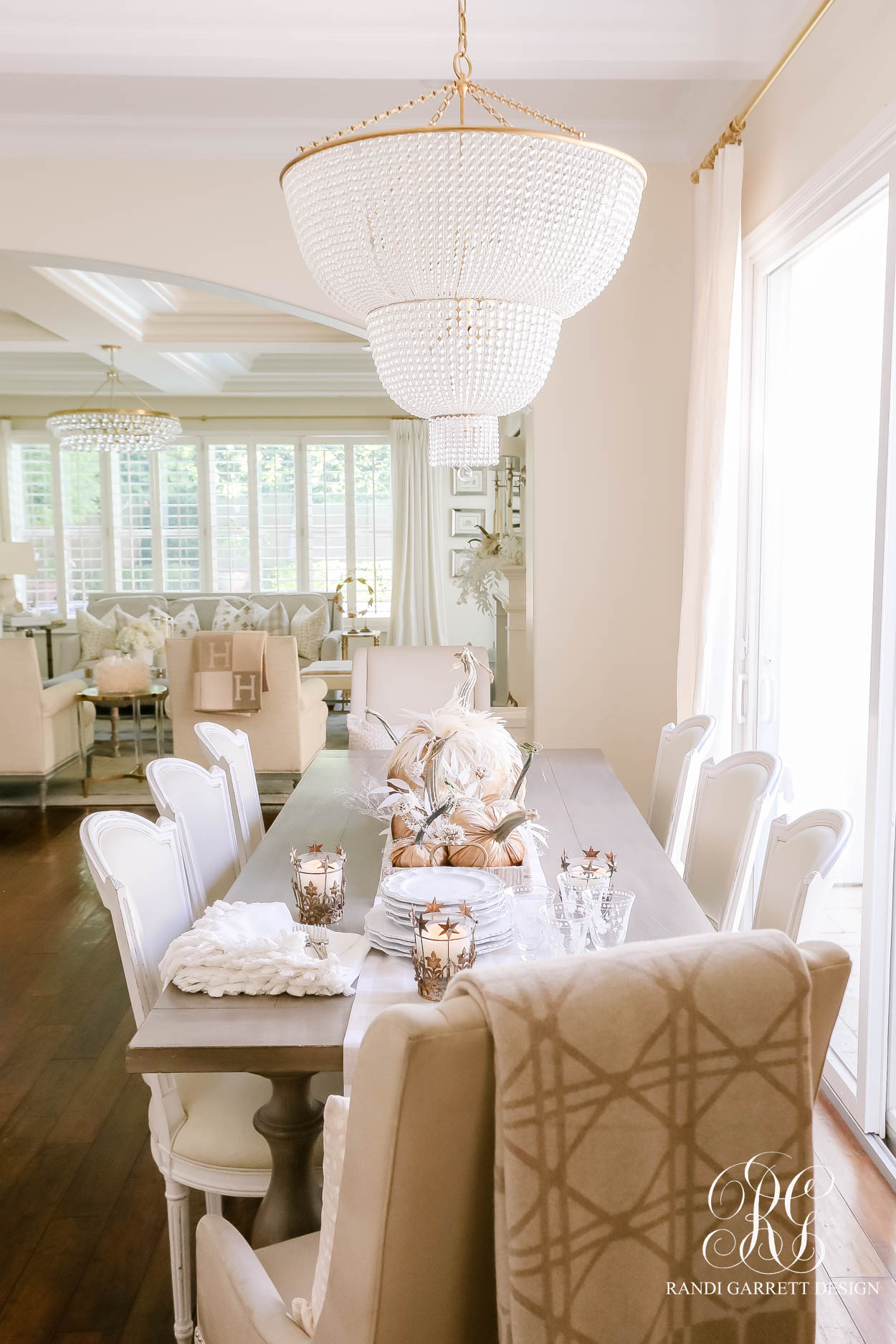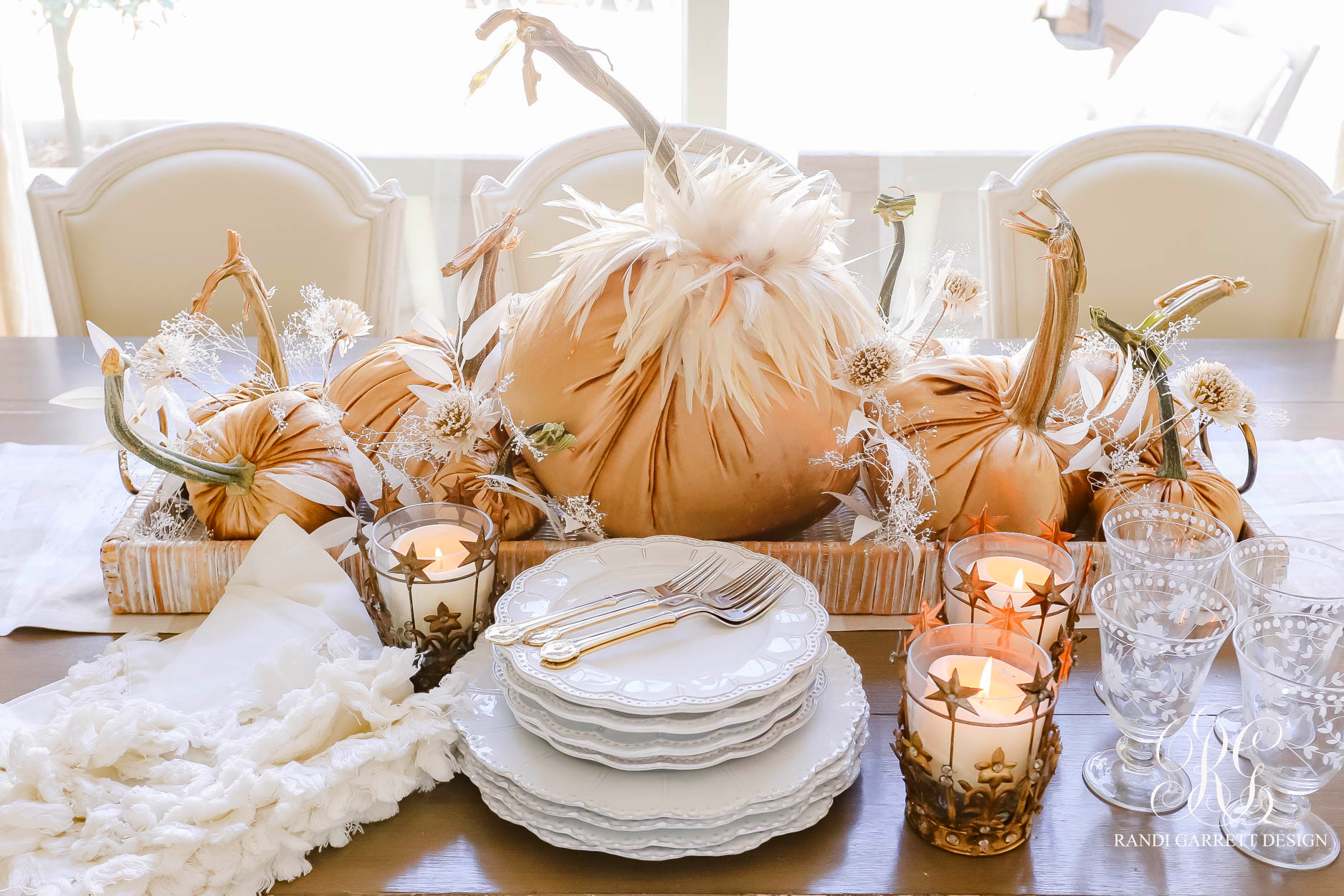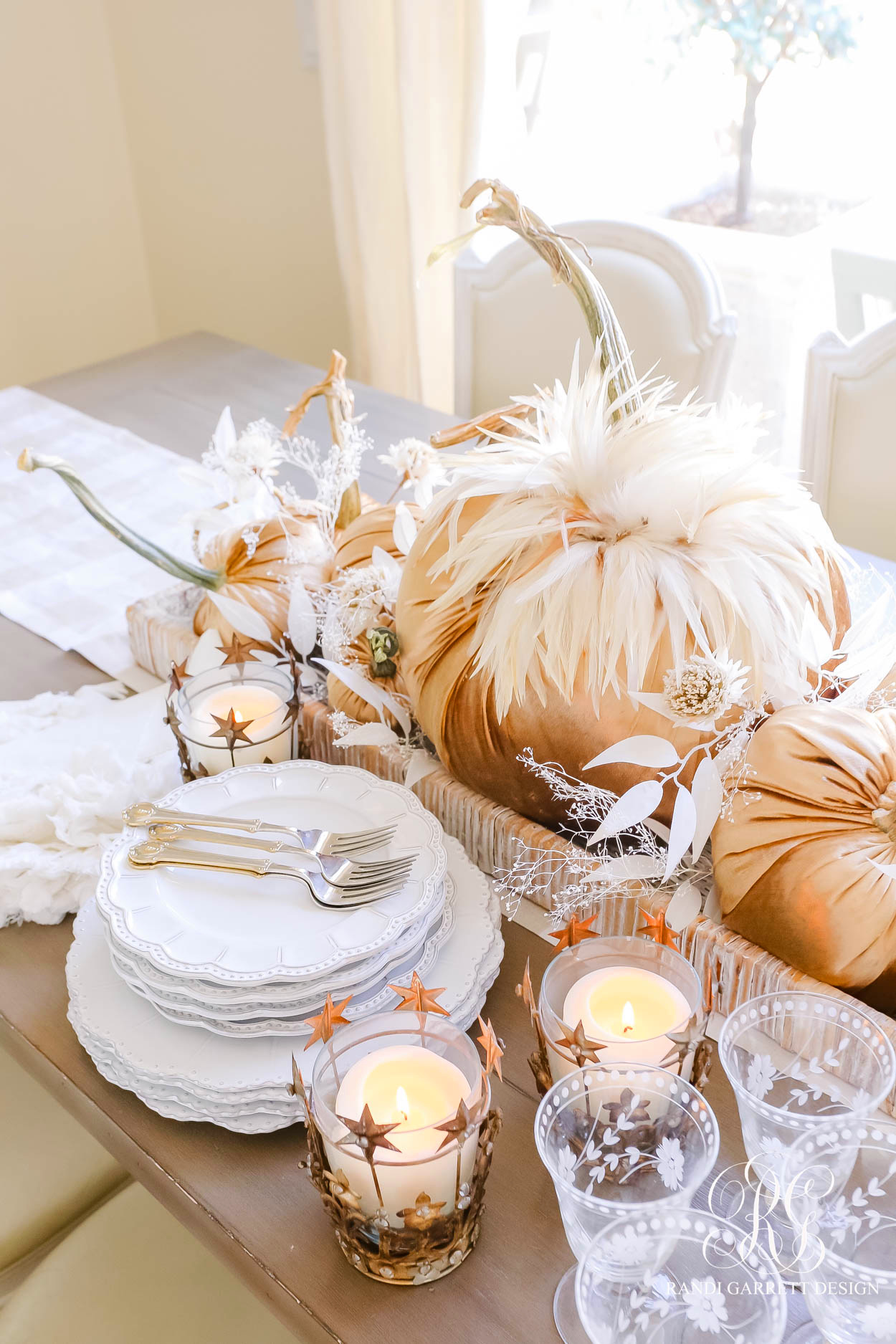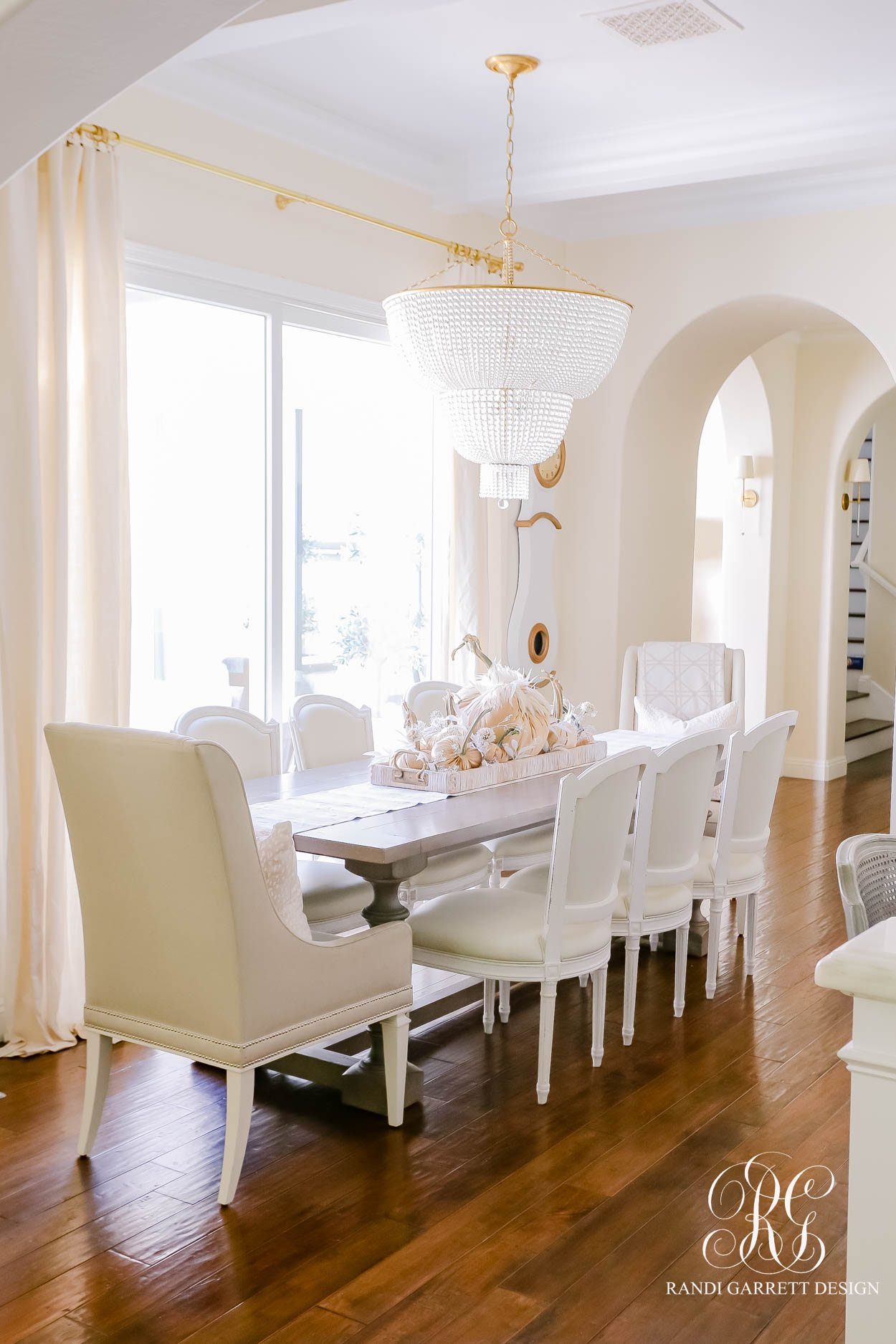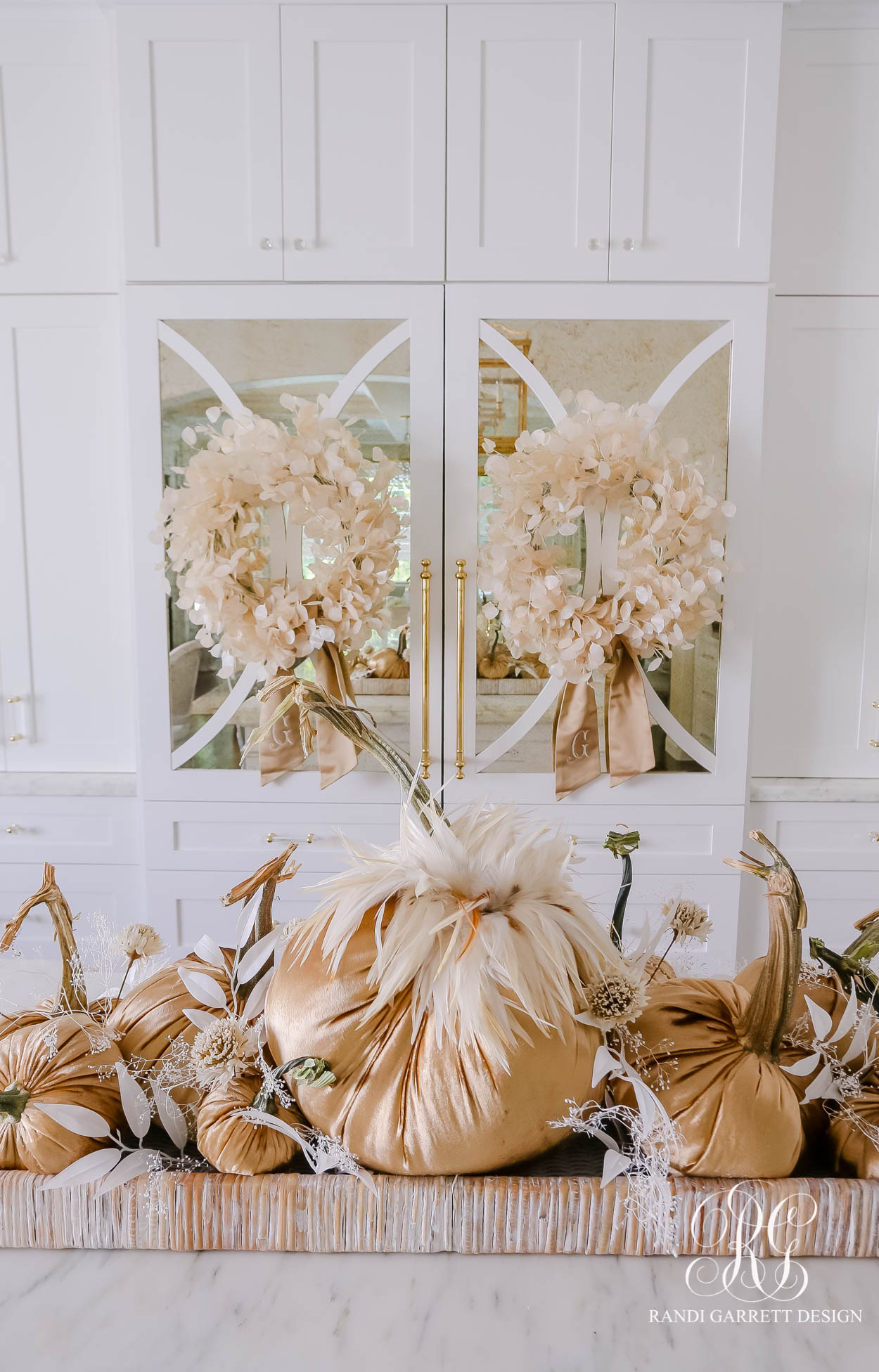 On the kitchen table, I used a long tray to hold a collection of Brass Hot Skwash Pumpkins. More white thistle and Star Gyp give the vignette a magical fall look. I used 9 pumpkins to fill my tray- 1 of the JJ, 2 of the 8 inch, 4 of the 6 inch, 2 of the 4 inch. You could use any color of their gorgeous pumpkins to recreate this look.
White dishes are a year round essential for entertaining! I love these beaded white dishes because they go with everything! White tassel napkins, silver and gold bee flatware, etched stemware and crown candles are all gorgeous pieces you can use for everyday dining or for special occasions. Use this affordable buffalo check table runner to add some softness to your table. Pillows on the head chairs and a cozy throw really warm up your table.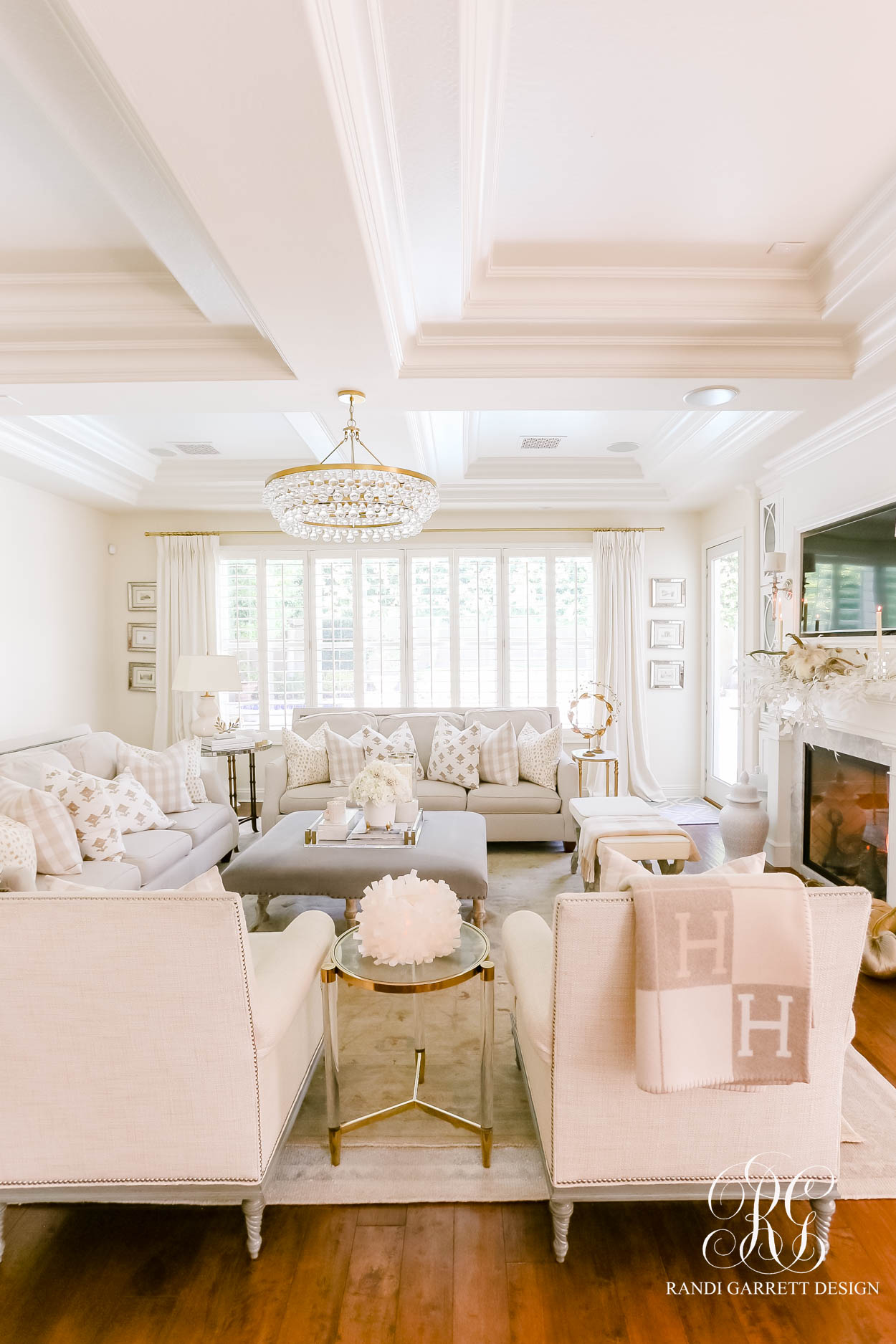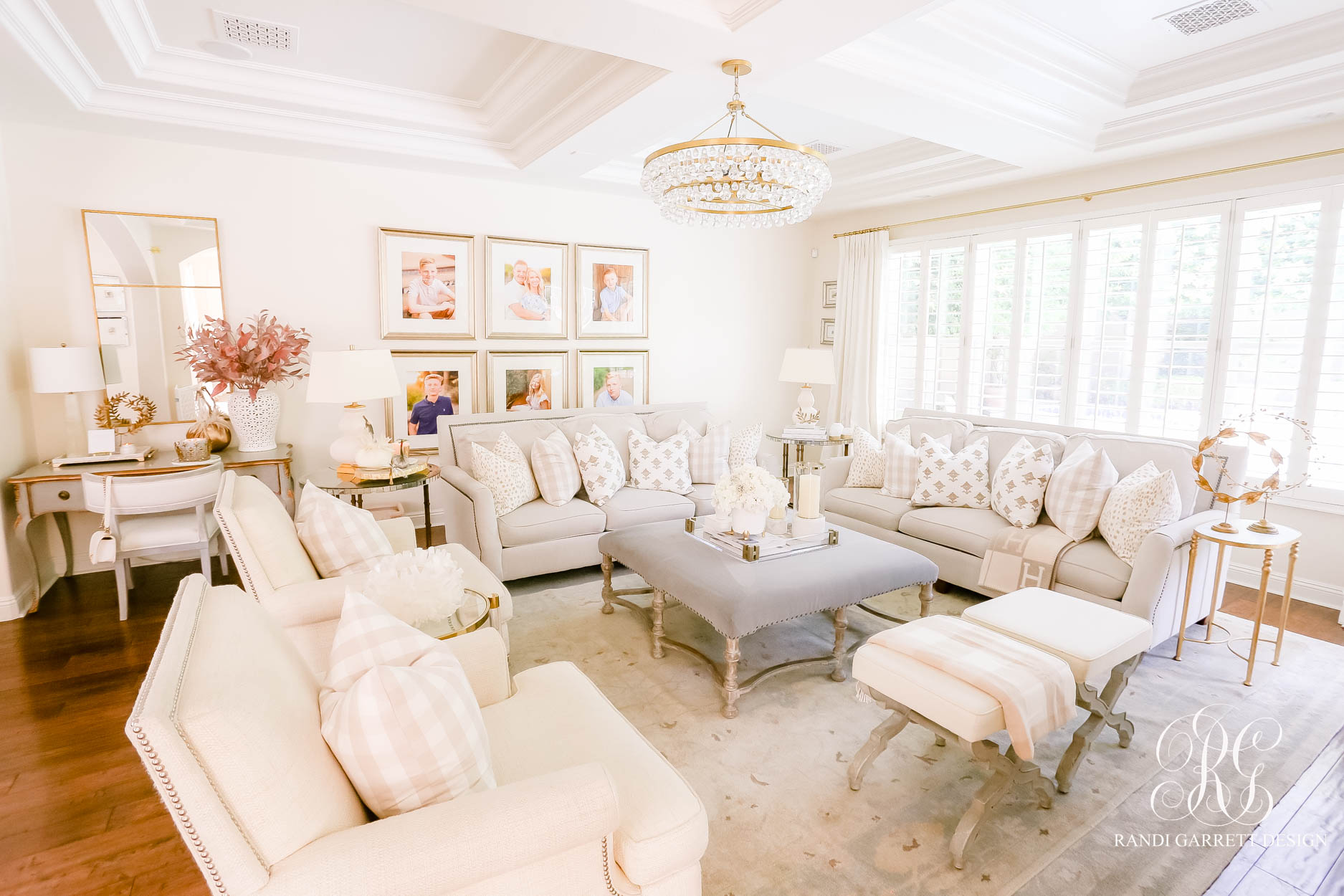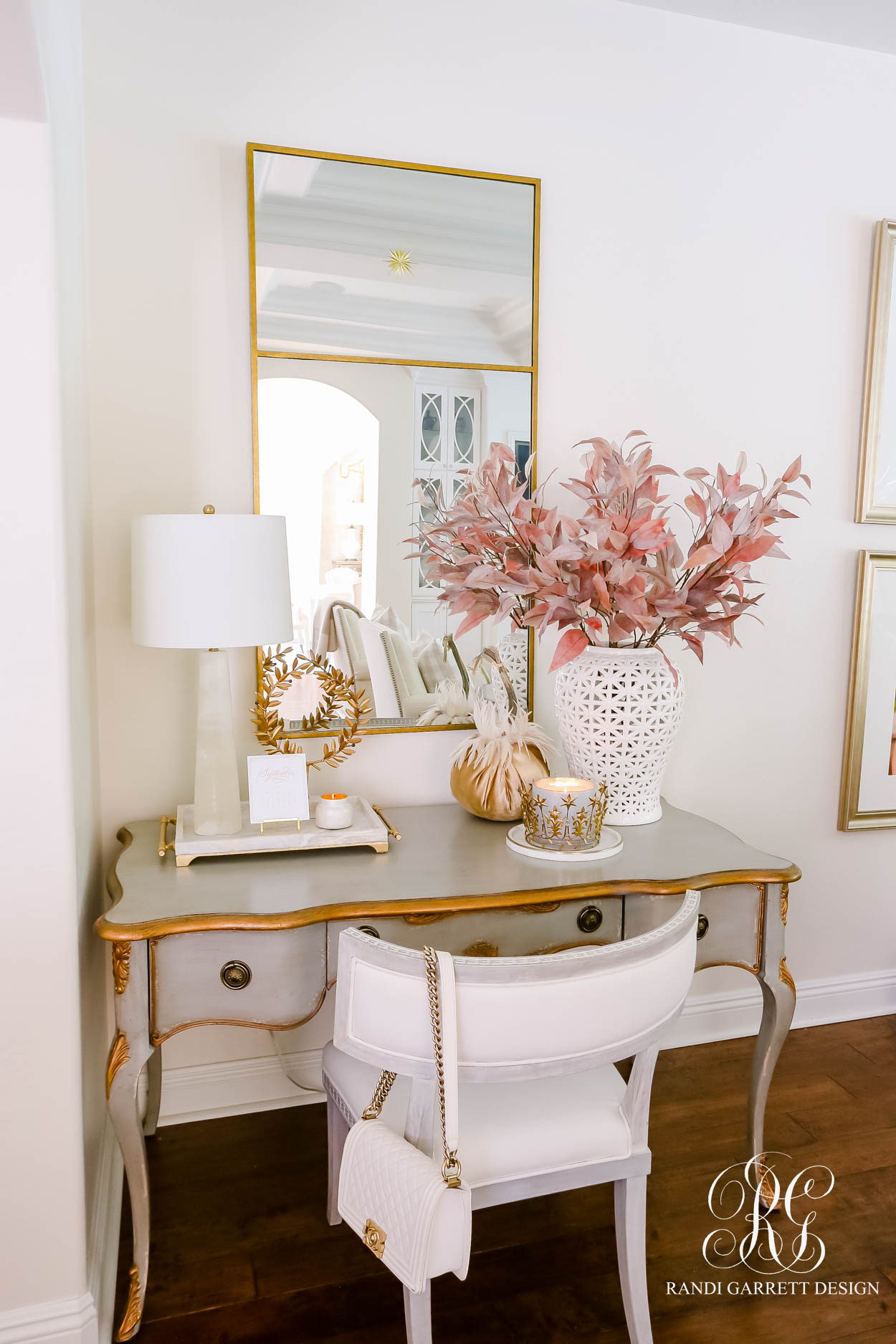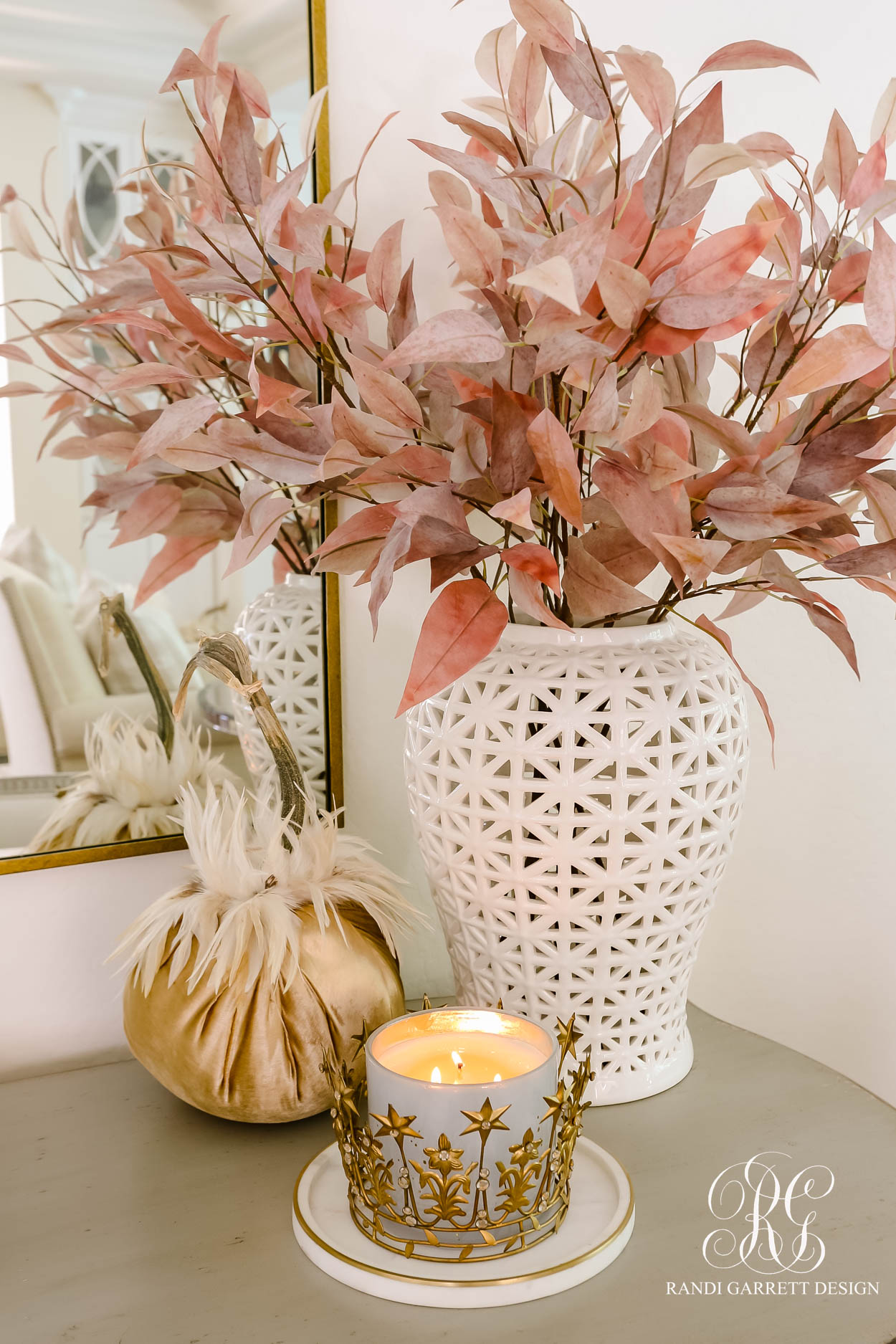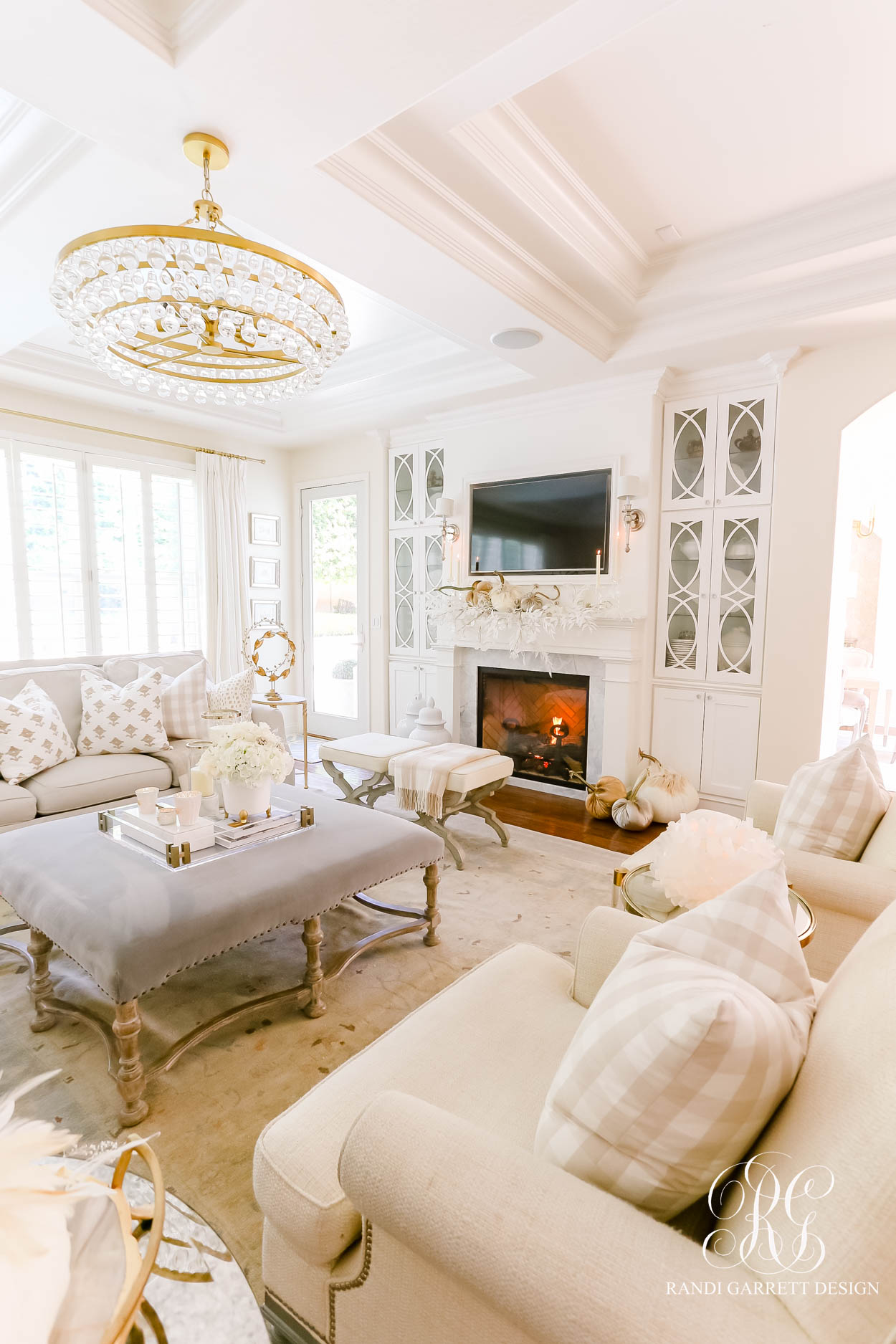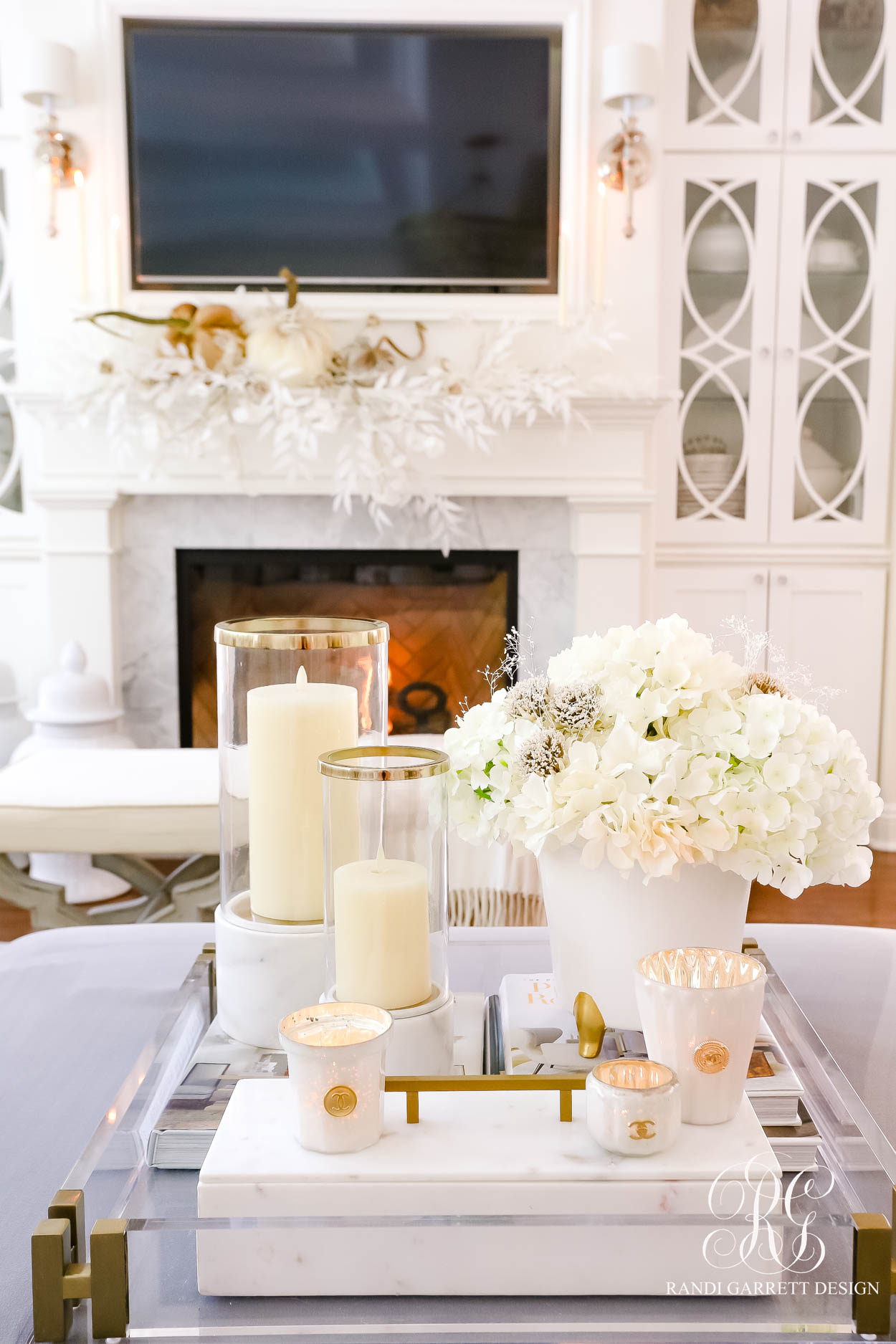 These candles are so fun and simple to make. Use
vintage buttons
(with the back clipped off), glue them to these
white votives
.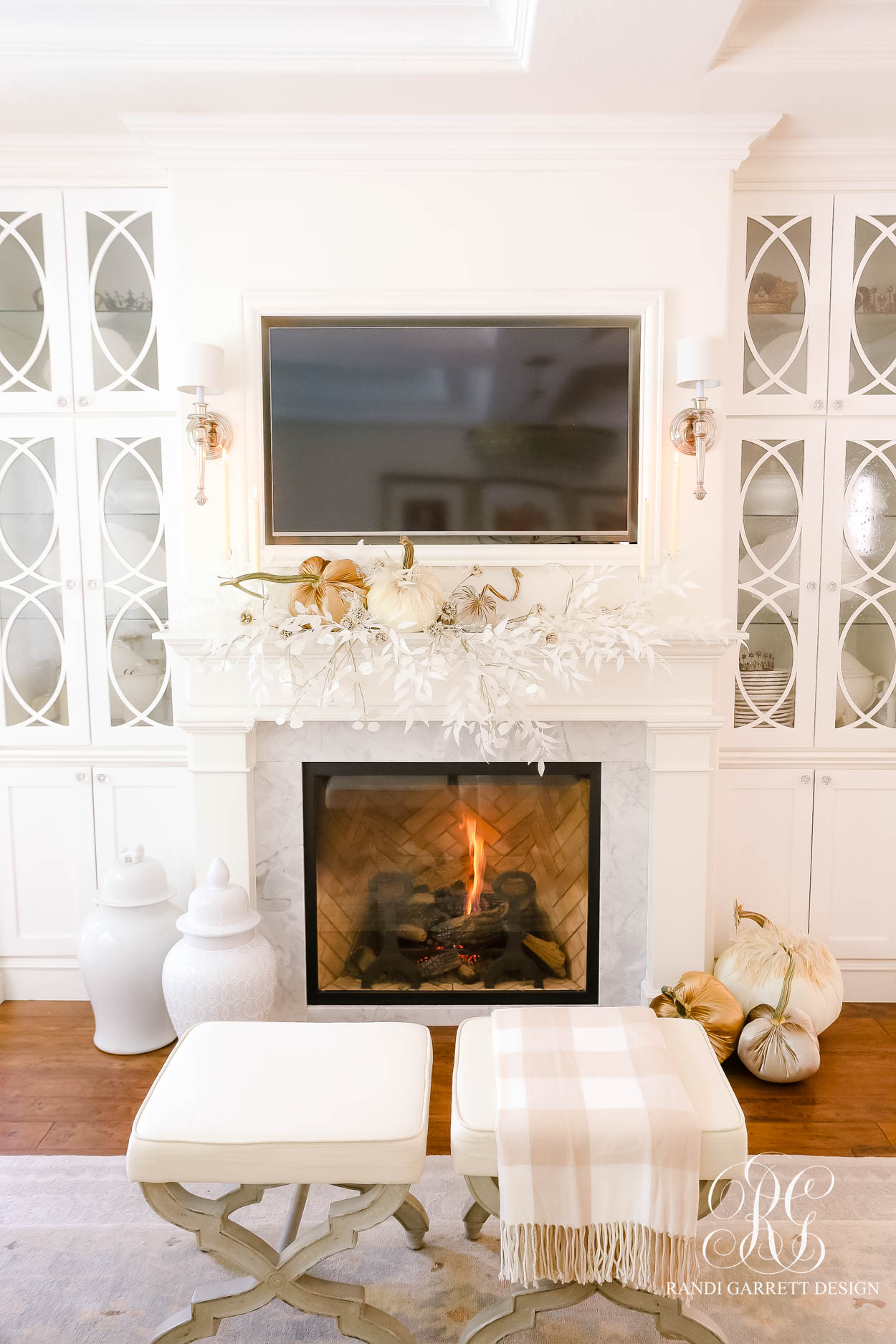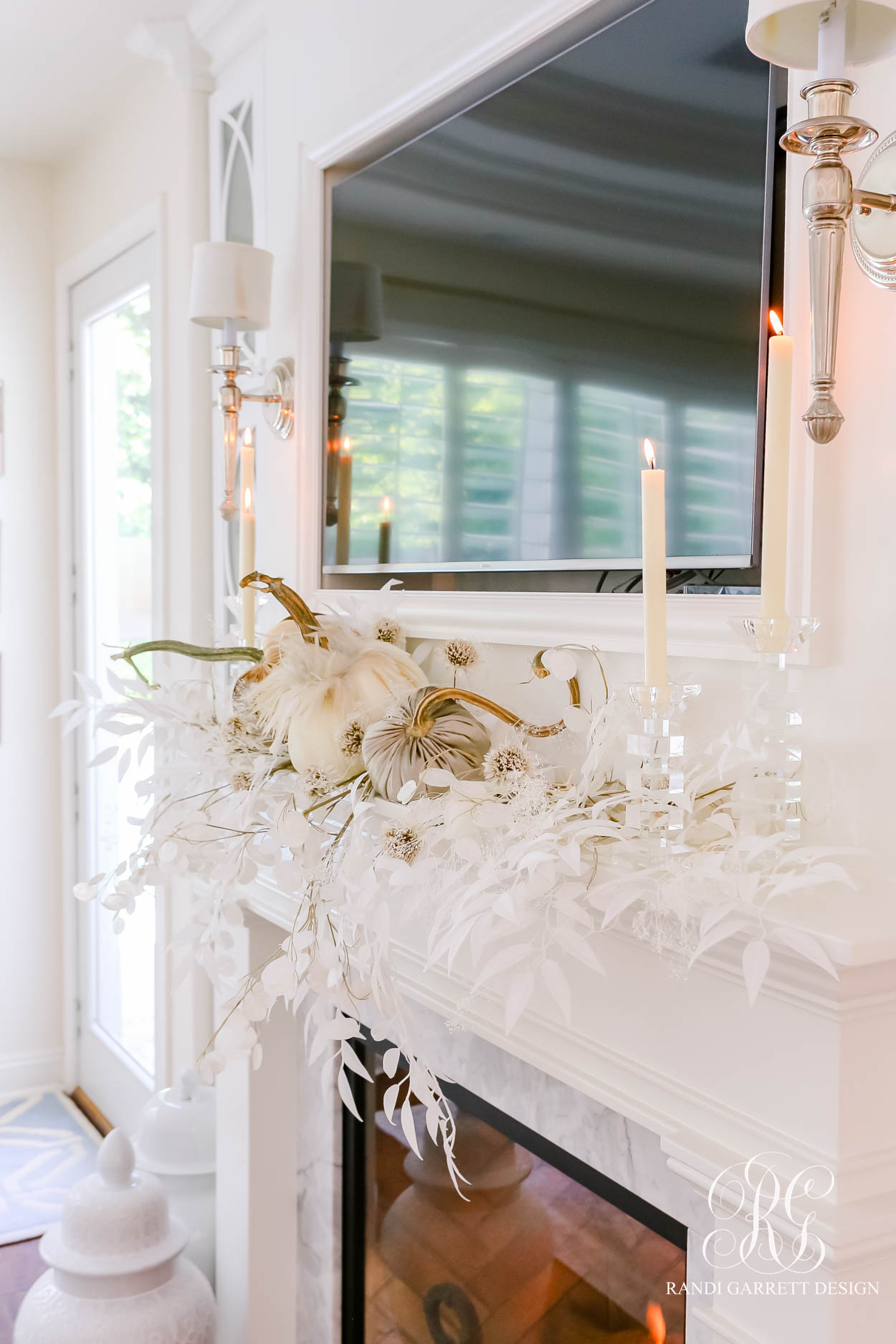 To see exactly how I put my mantel together,
read this post here
.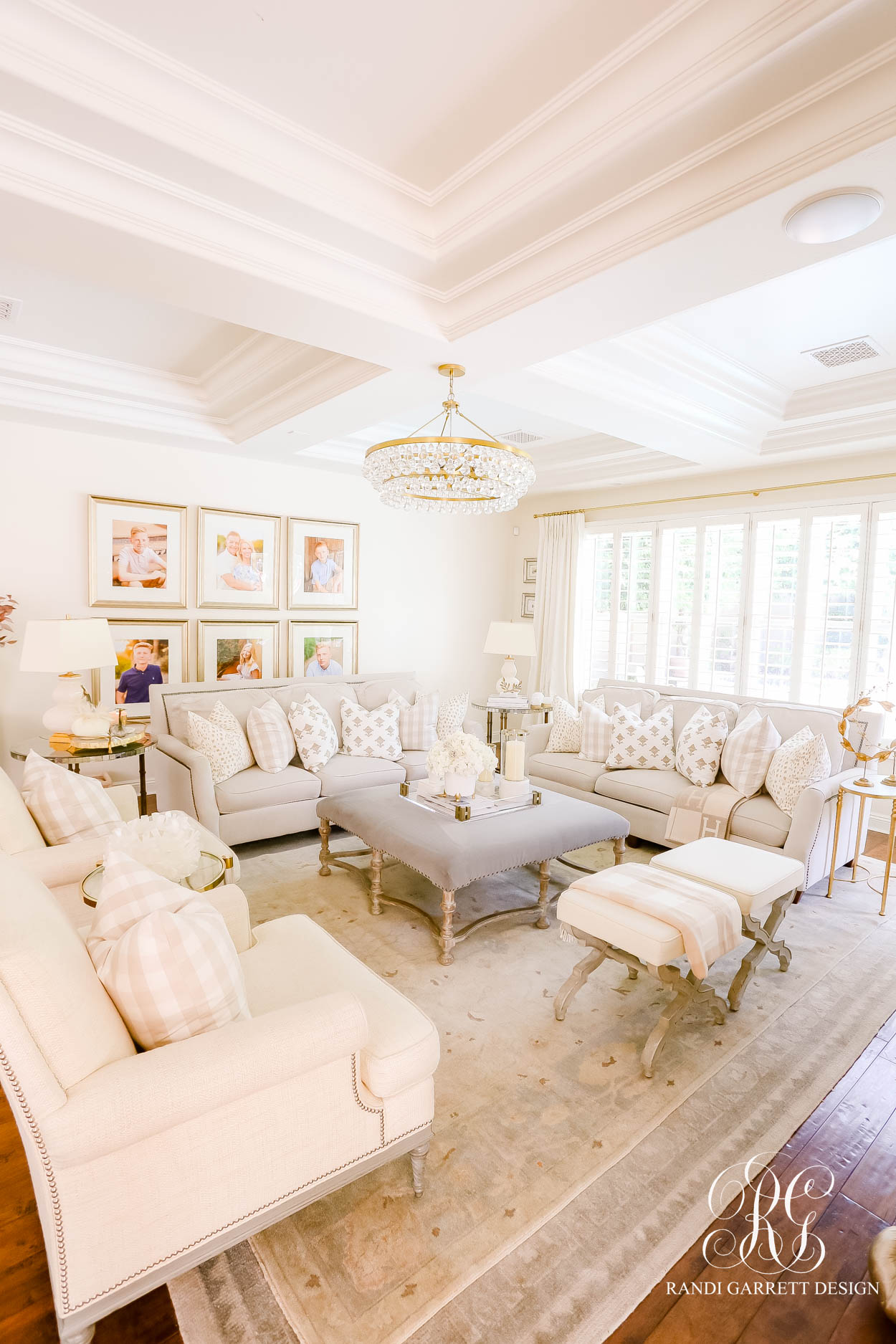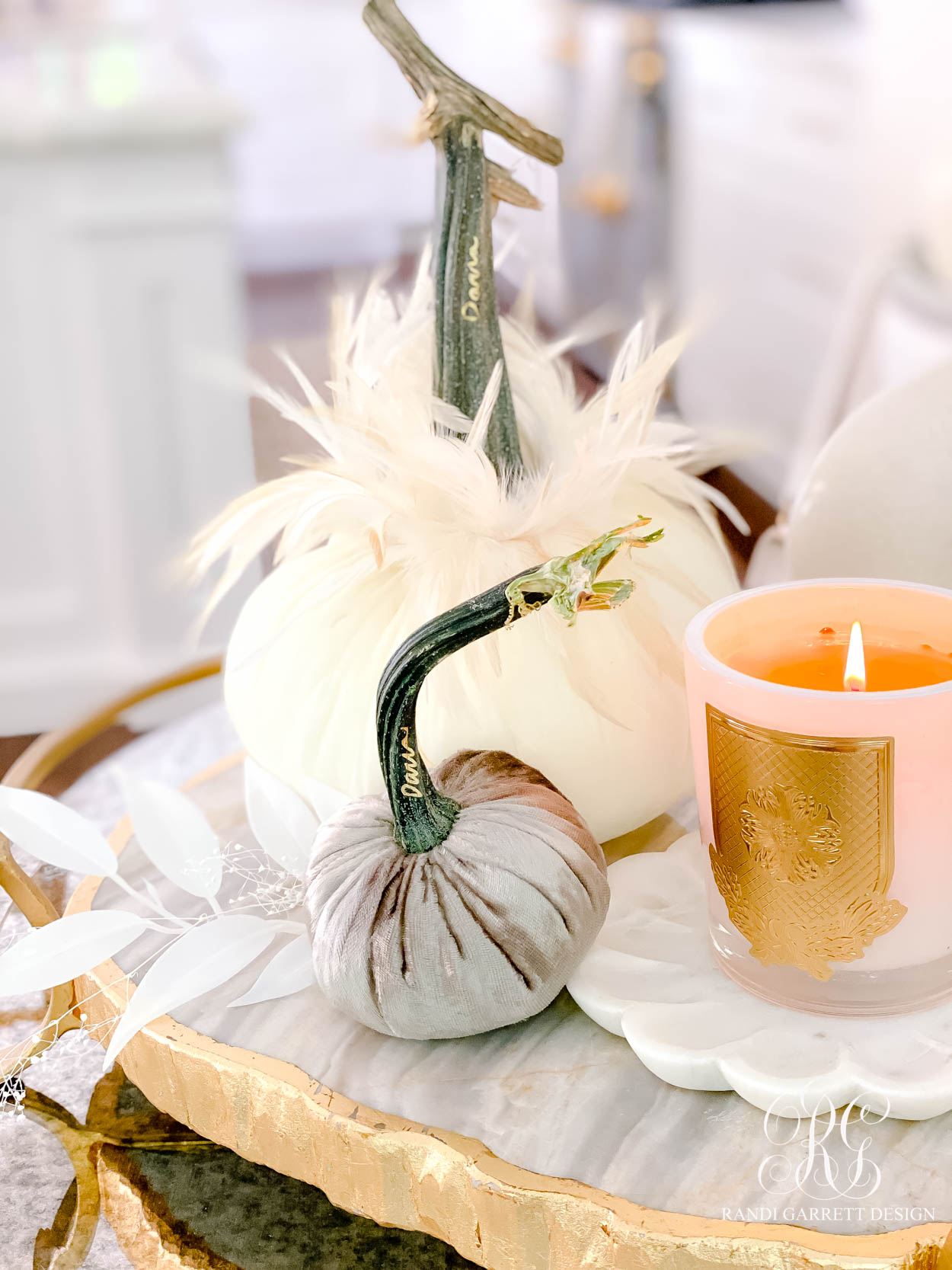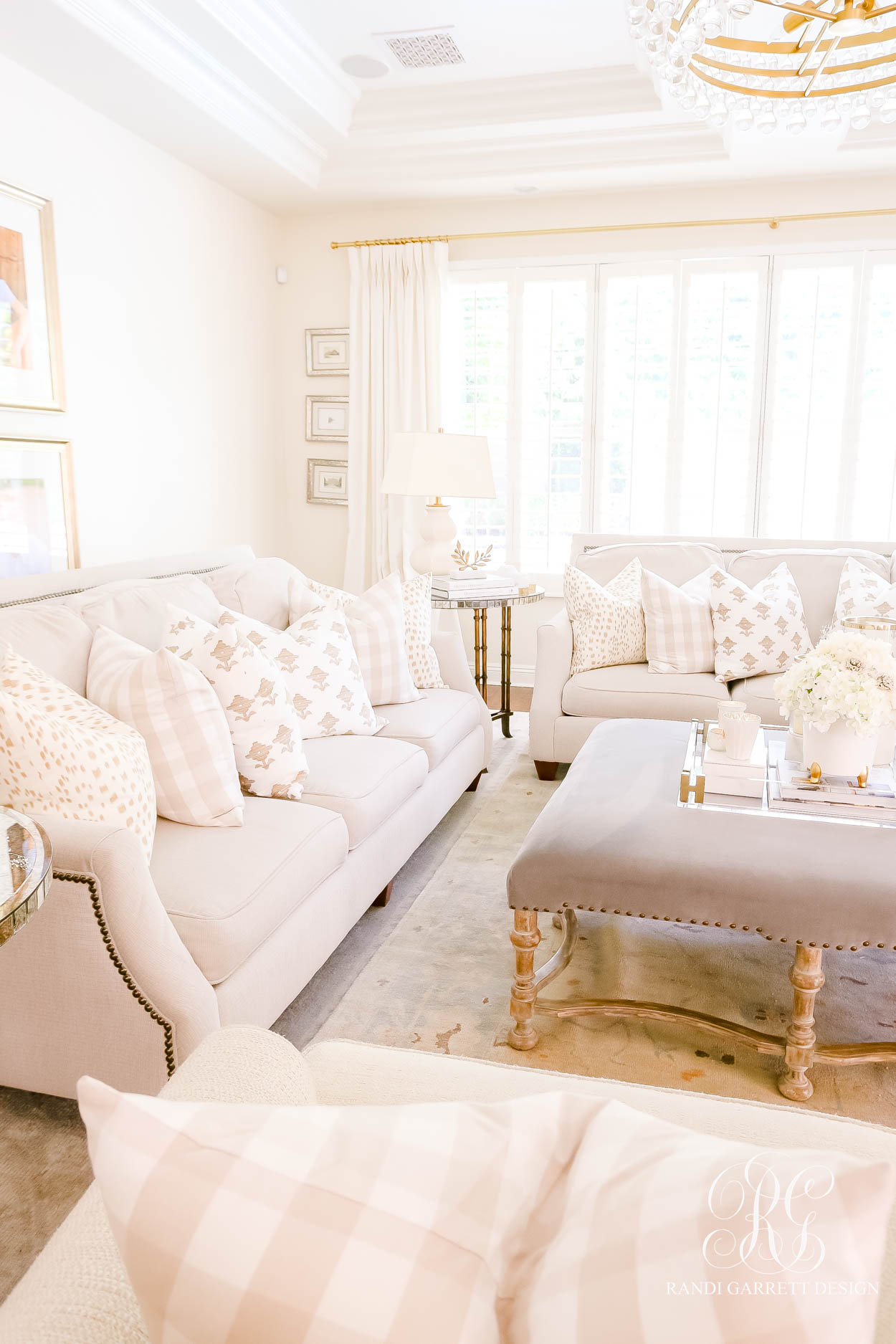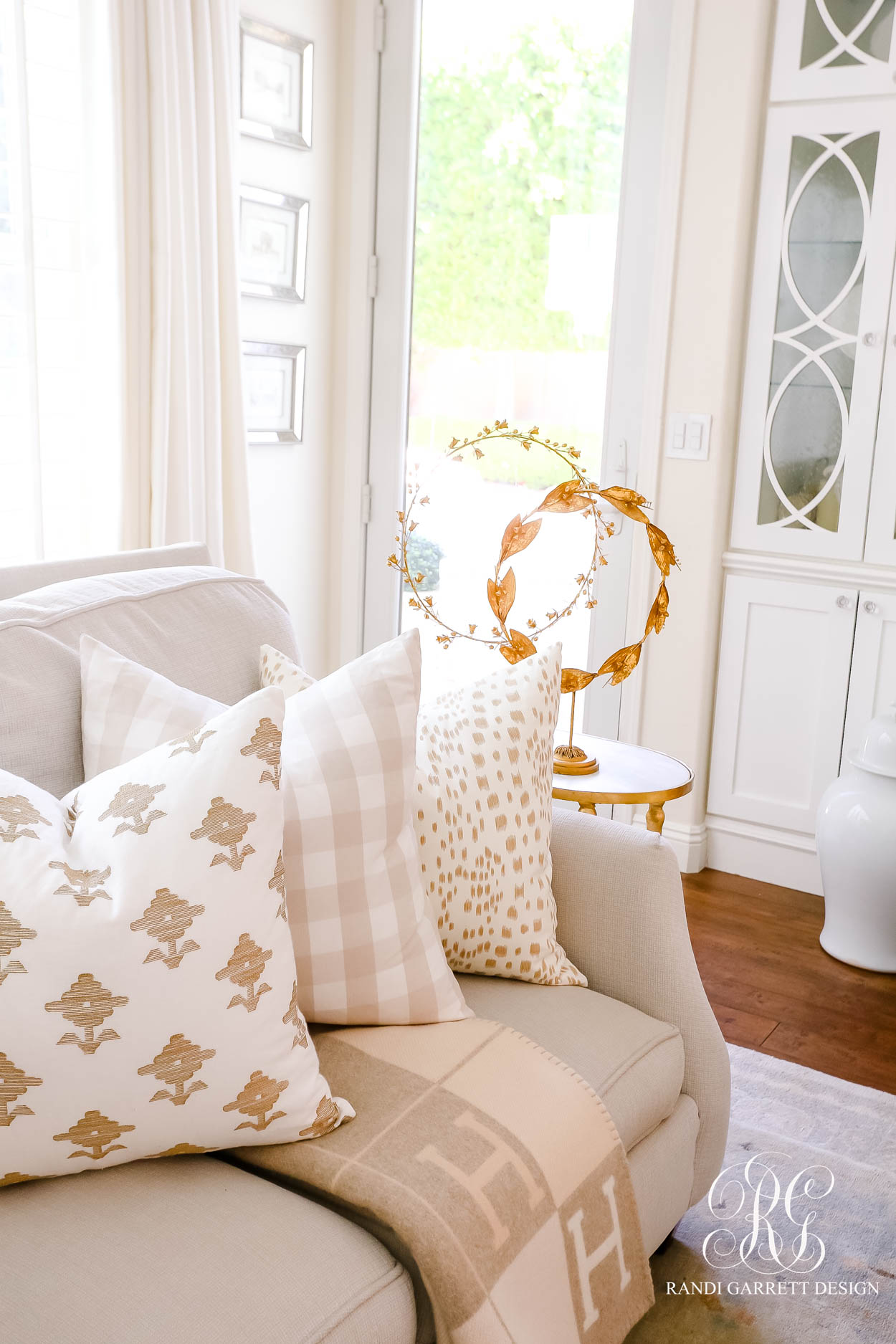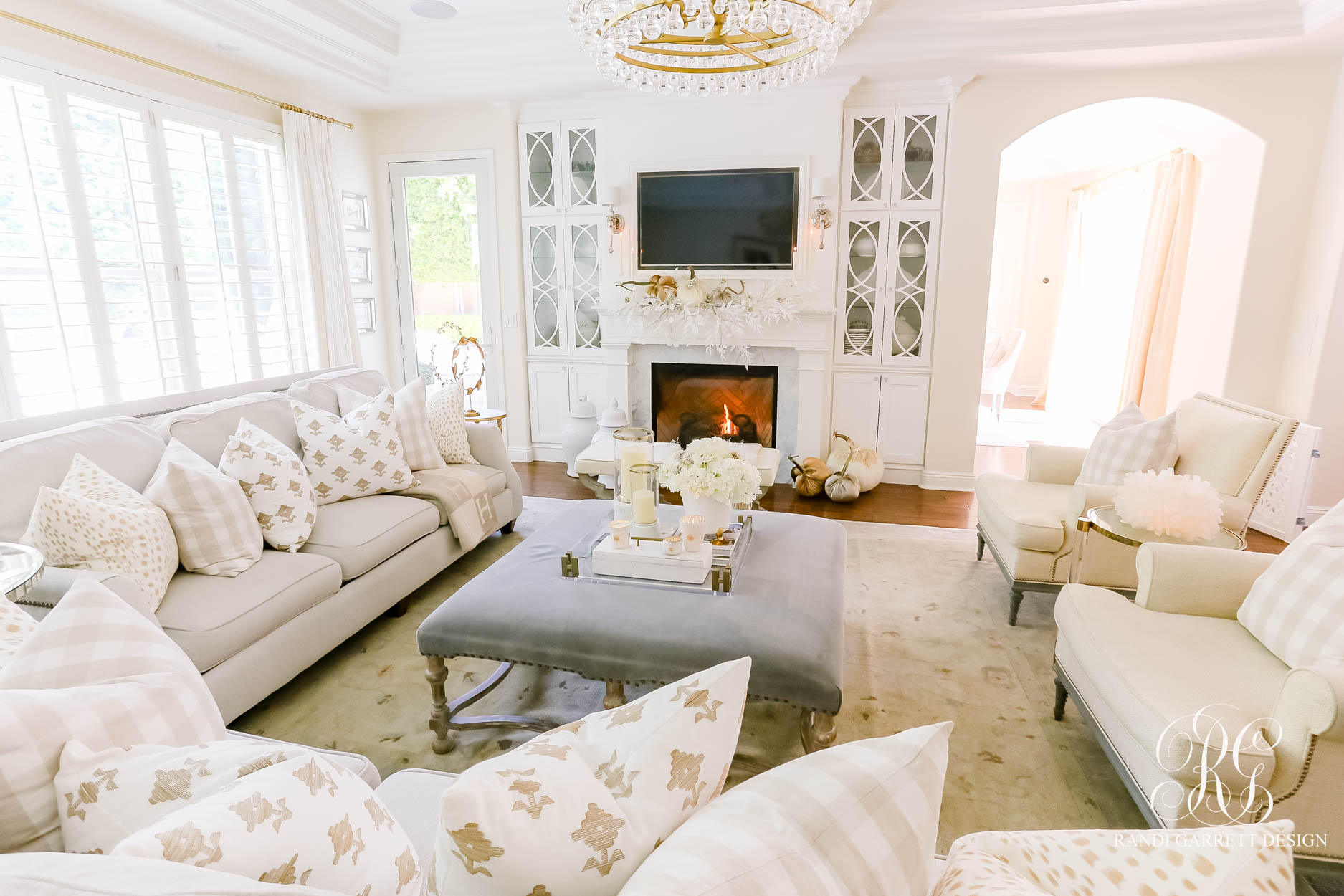 Neutral throw pillows from Arianna Belle really add some stunning interest to our muted fall family room. Mine are all 22″ with a 24″ insert. The beauty of these pillows, you can use them year round and add any color pop you want.