This post is done in partnership with The Home Depot.
Throwing parties is one of the best parts about this time of year! Parties don't have to be tons of work to be fun and fabulous! For the past few years, I have hosted a girlfriend's Christmas Favorites party. It is a simple, fun party that you can throw during Christmas OR anytime during the year!
Today, I'm sharing my simple tips on how you can throw one for your girlfriends!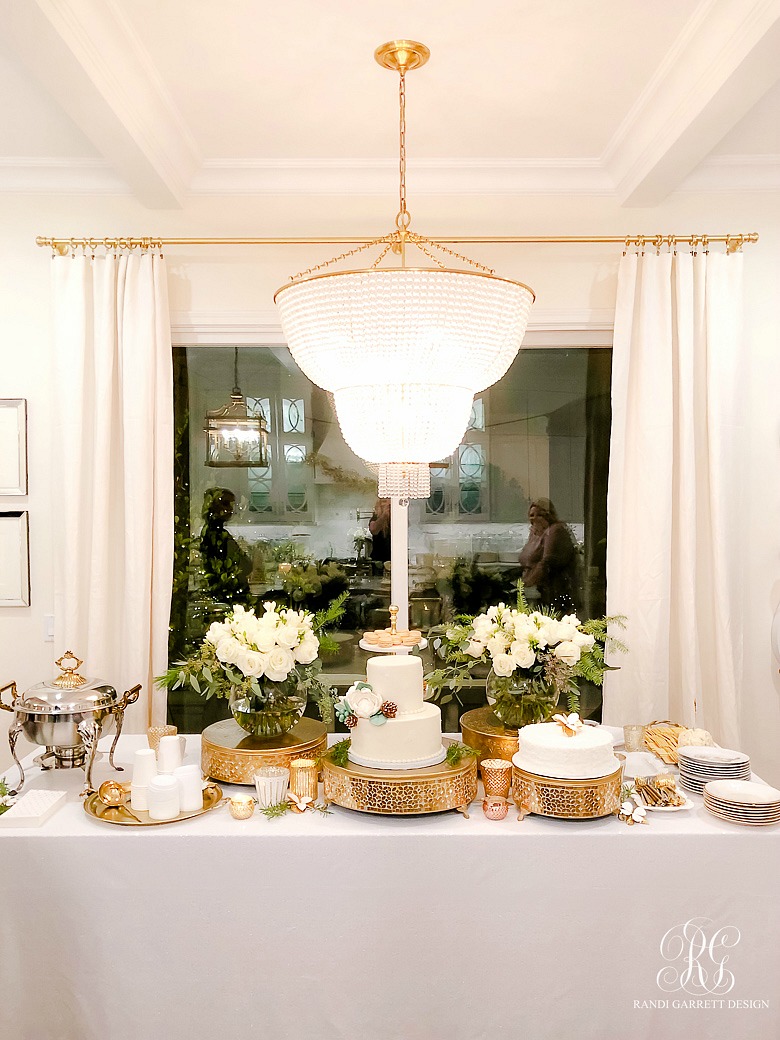 Create your Guest List
This party works best with 15 guests or less. You could absolutely invite more, just know the more guests invited, the longer the party will go. I like to include friends I don't get to see that often.
Send our your Invitations
Send out your about 2 weeks before the party. This is just a rule of thumb! If you want to throw together a party last minute, girl you do it!!!!
This year, I created my invitations in photoshop then had them printed at a local print shop. Just find your favorite invite and send them out!
Be sure to include in the invitation for your guests to bring one of their favorite things WRAPPED! You can put a value limit if you would like.
I also like to have people RSVP, so I can plan for the food.
Gather your Hostess Pieces
Hostess pieces, like serving platters, cake stands, beverage dispensers, etc. really make your party extra special!
For my party this year, I wanted to find a few special pieces I could use over and over! I found the most beautiful hostess pieces at the most unsuspecting place… The Home Depot!!! Seriously, I was completely blown away by their selection of gorgeous pieces for your home, specifically hosting! I had no idea the amazing selection they have online that can be shipped to your local store for pick up OR straight to your door (in 2 days)!!!
As I searched for the perfect pieces for my favorites party, I kept finding more and more pieces for my home. Their prices are great and they carry everything from furniture to accessories! Look at this gold console table they have that matches my favorite brass and lucite end table! You have to check out their selection for your home! I'm spreading the word to head over there!  I can't believe I didn't know The Home Depot carried such beautiful pieces!!!
So, I found several pieces for my favorites party that were not only perfect for this party but for future parties and gatherings! Look what I found…
I used this stunning silver and gold chafing dish to serve my hot cider. When I saw this piece, I about died! It may have made the whole party!!! It also comes in all silver.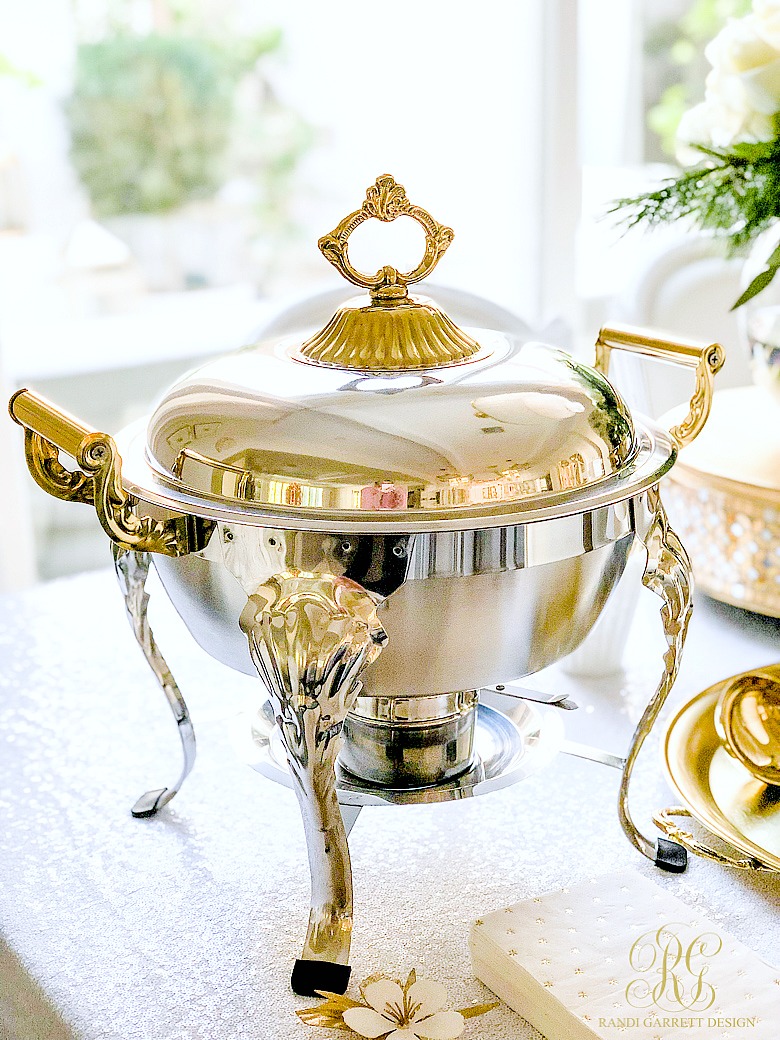 Check out this beautiful gold serving platter! Serving platters don't have to just hold food! Use them for cups or plates!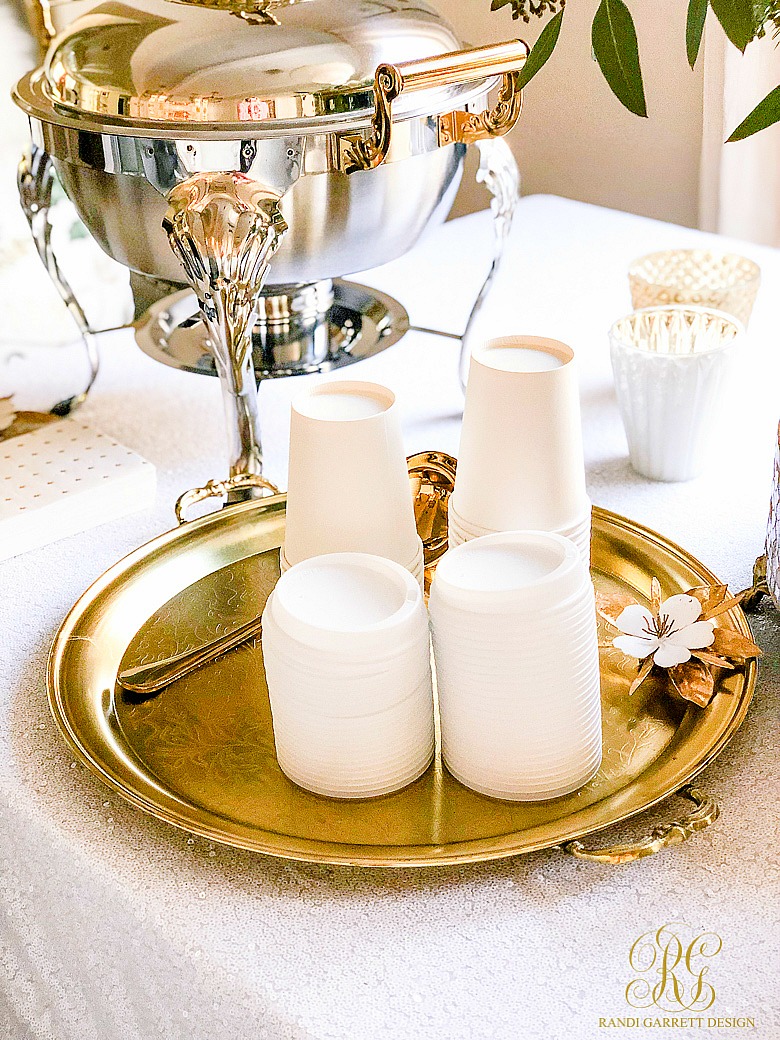 I also almost died when I found this set of not one but THREE gold mosaic cake stands – for less than $100!!! My dear friend made a cake that left me speechless!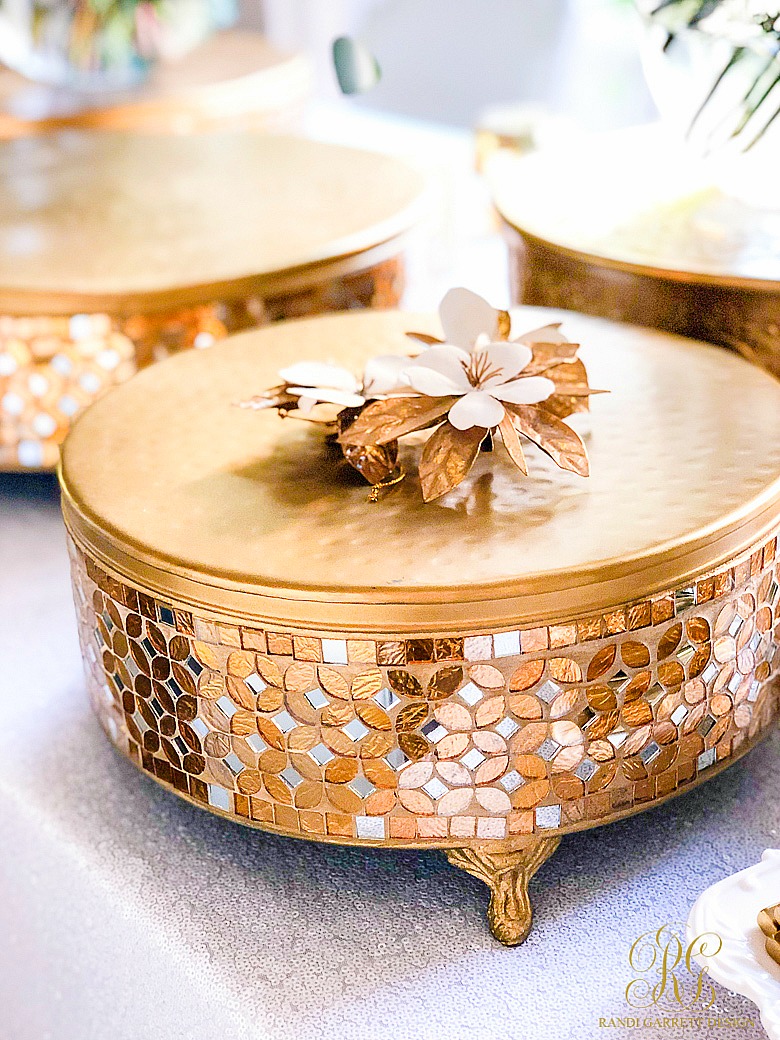 Finally this marble and gold tray to serve my dear friend's cheese ball! It is huge and heavy and oh so fabulous!!! It's also less than $30!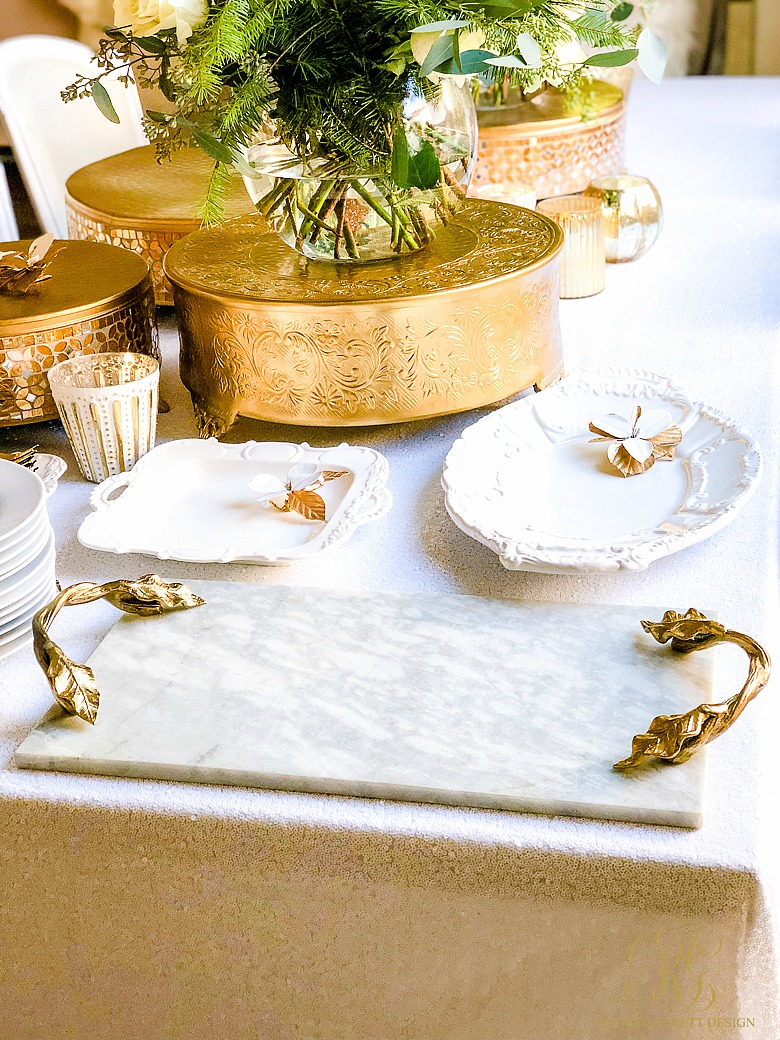 Here are a few more of my favorite things they have for your hosting needs…





Plan Your Food and Beverages
Because this is a favorites party, I like to serve my favorite things to eat and drink! Keep finger food simple by picking up pre-made, yummy appetizers at your local market. My favorite mini quiches and Bree bites looked delicious displayed on the trays and were no stress!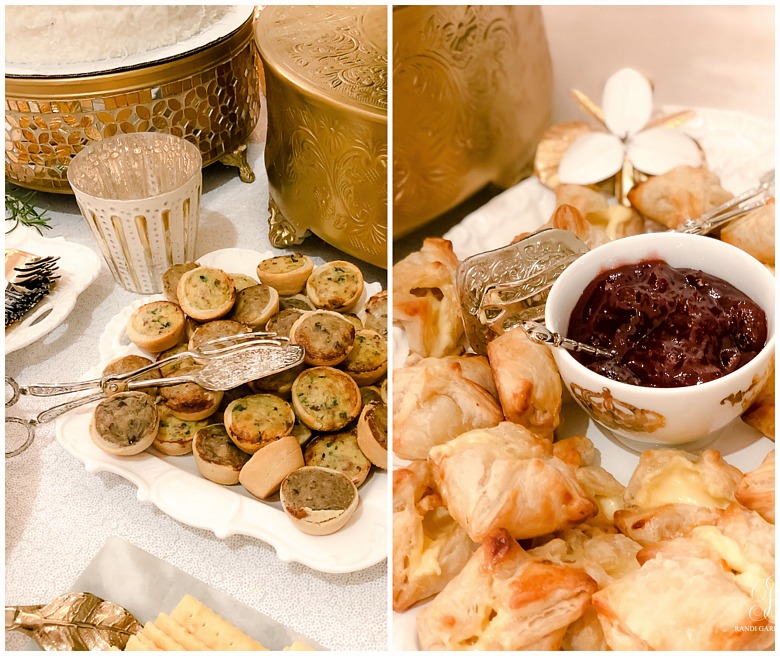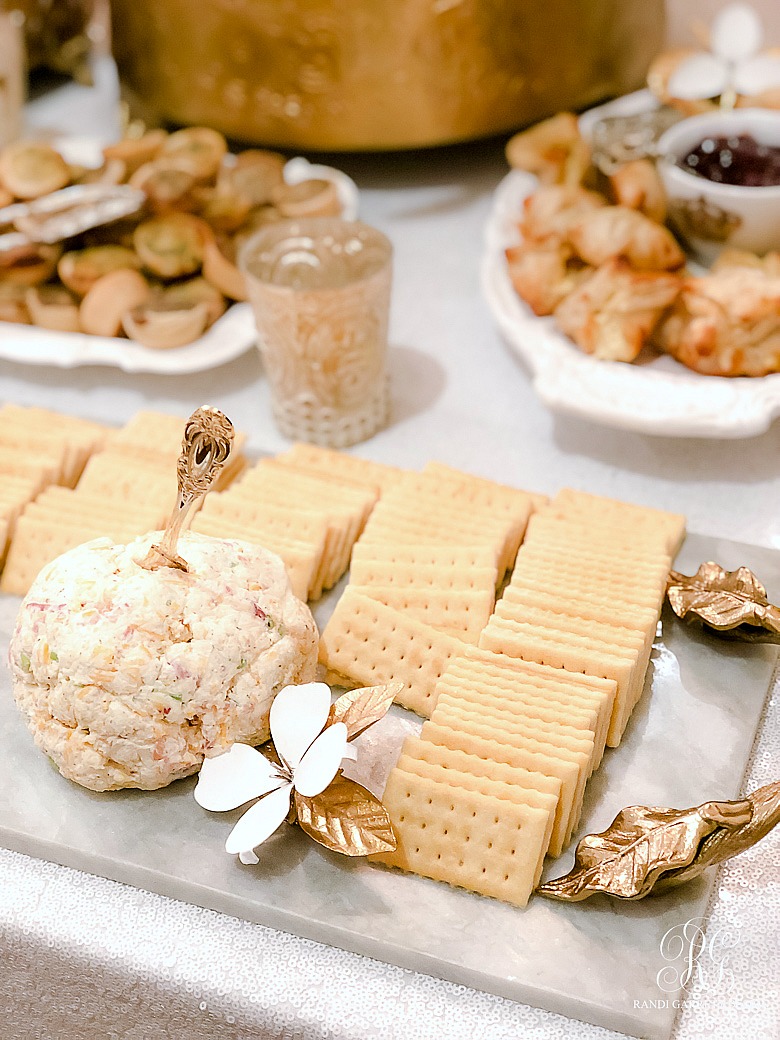 I have a dear friend who bakes amazing cakes. She made a breathtaking white chocolate, cherry cheesecake cake with fondant peonies and pinecones! It looked even more gorgeous on the cake stand! I also served my favorite store bought coconut cake. I just dressed it up with some metal flowers. It looked beautiful and was zero work!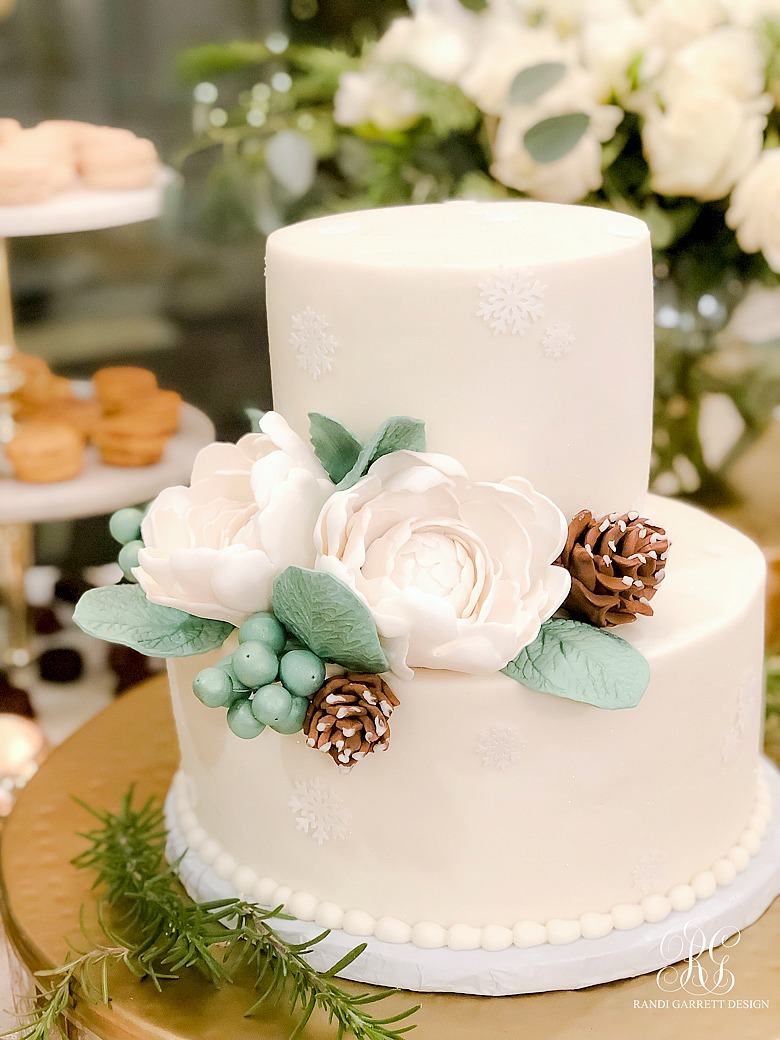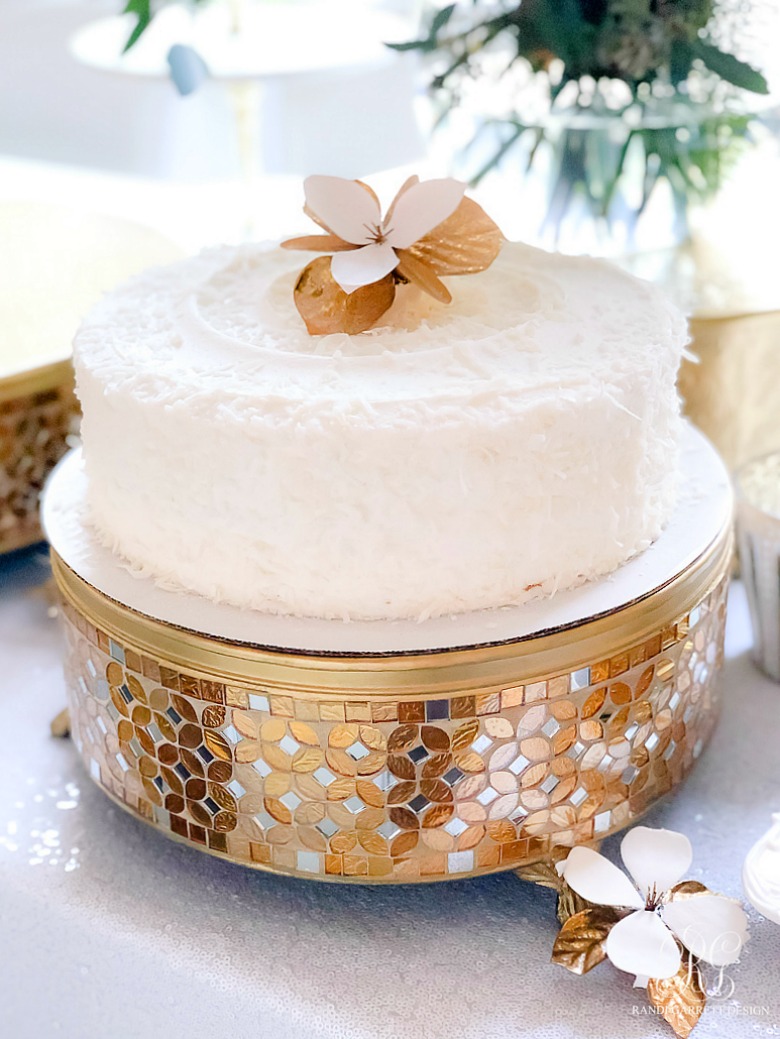 For the beverages, I served hot cider in my chafing dish and flavored waters. Flavored waters are not only refreshing, they are a beautiful accent to your party decor. Serve them in a large jar with a ladle. I love using the same large jars I have on my kitchen counter. I have a few extra on hand that I use as punch bowls.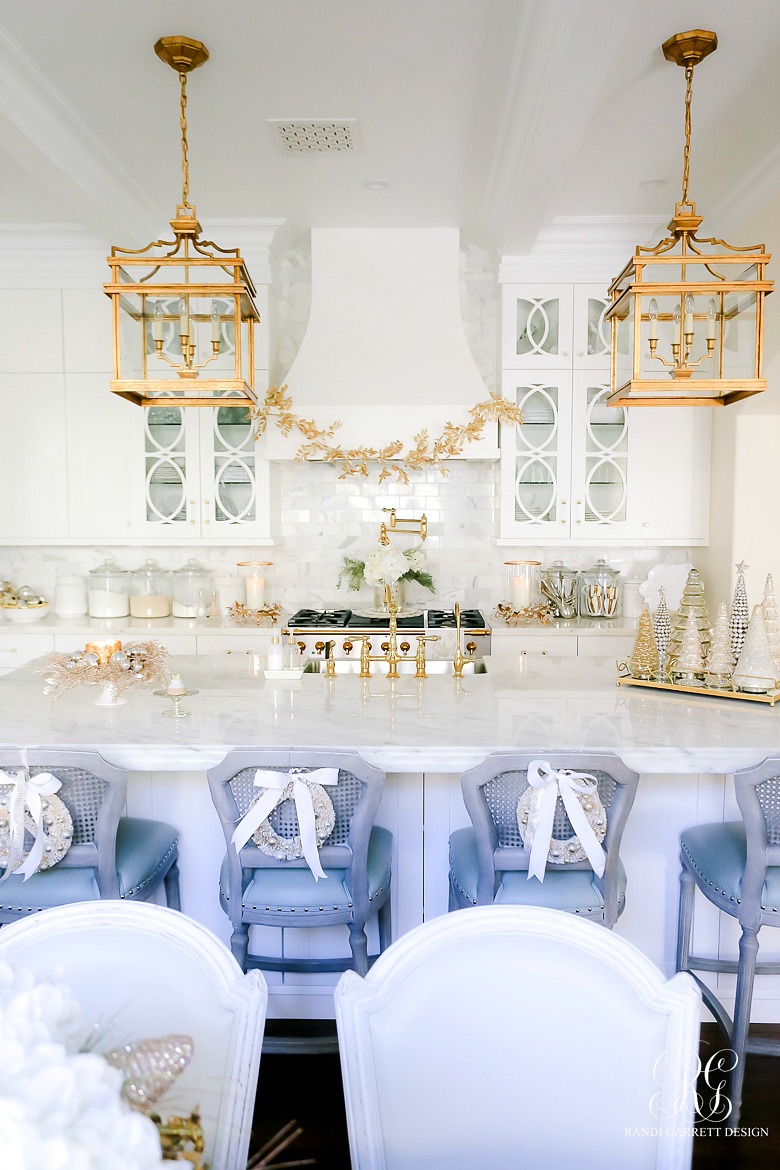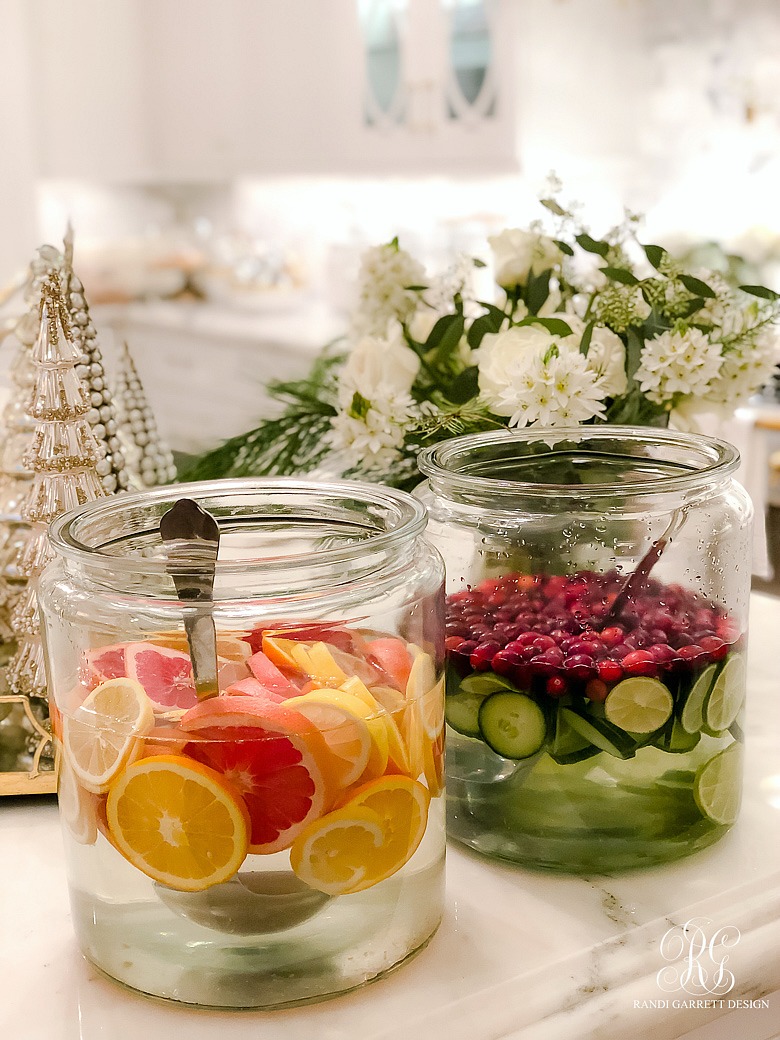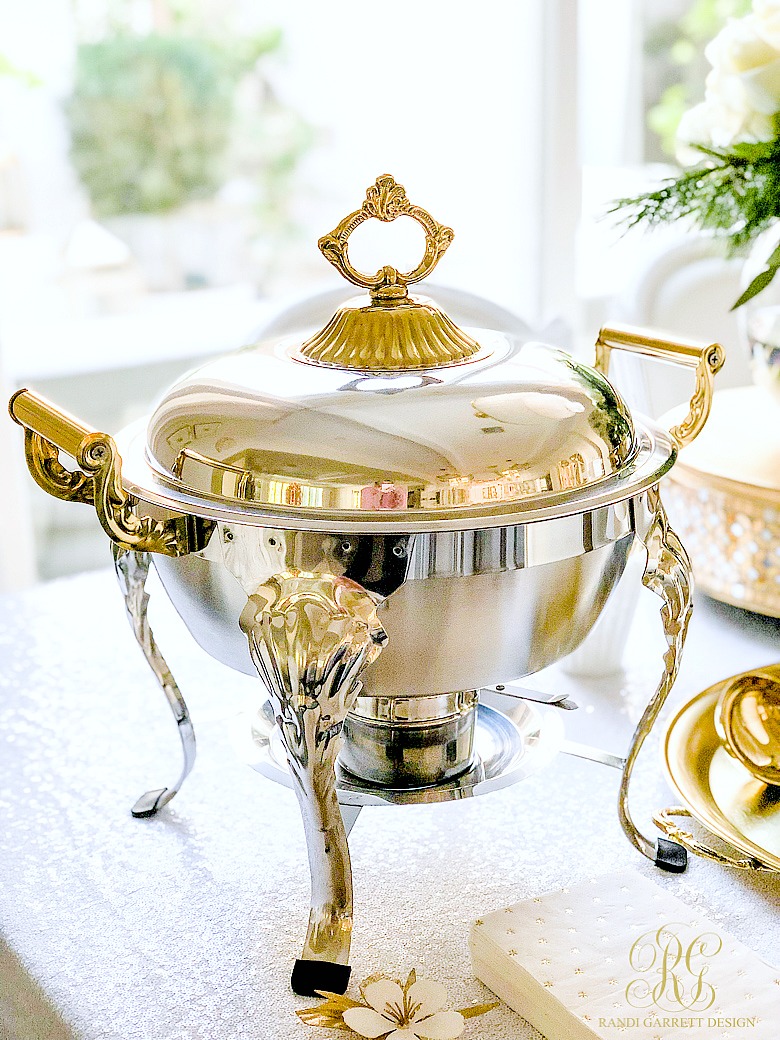 The Favorites Exchange
This is the best part of the whole evening! Give every guest a number. Number one is first to choose a gift from the gifts guests brought. The person whose gift they are opening, tells everyone a little about why this is one of their favorite things.
This continues until all the gifts have been opened. I also give everyone a piece of paper and a pen to write down any of the gifts they may want to remember. We do not do any stealing of gifts.
This year, I bought a few more of my favorite things and gave them away at the end of the night. I will share what those were in a post coming soon!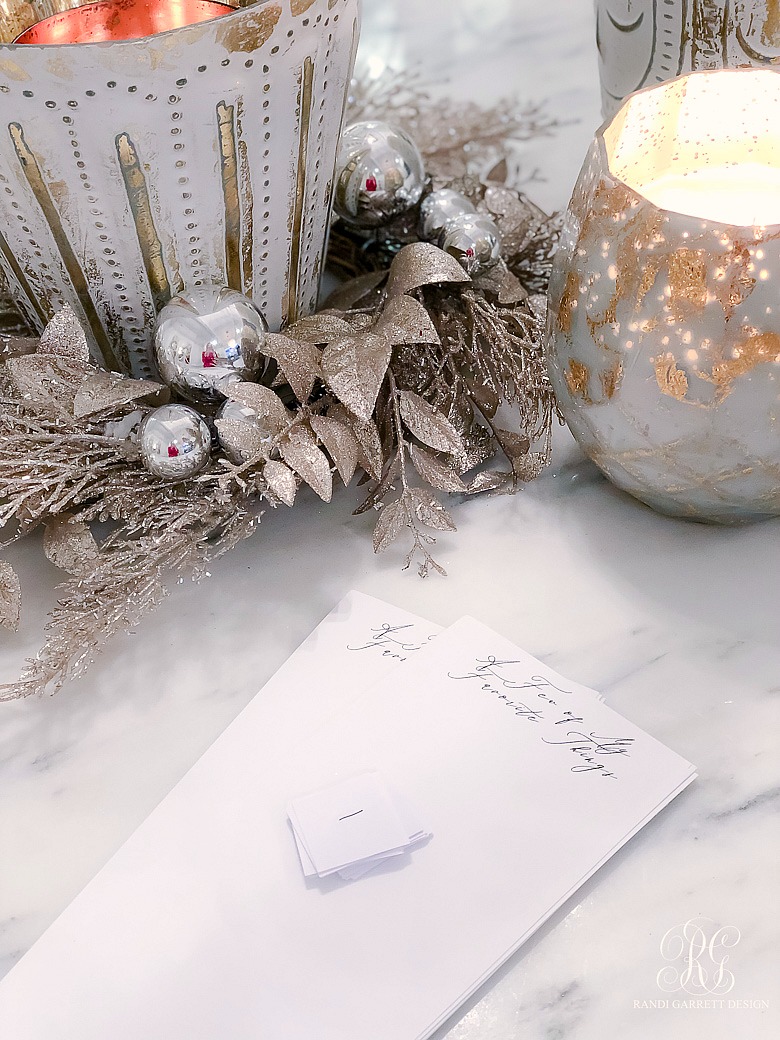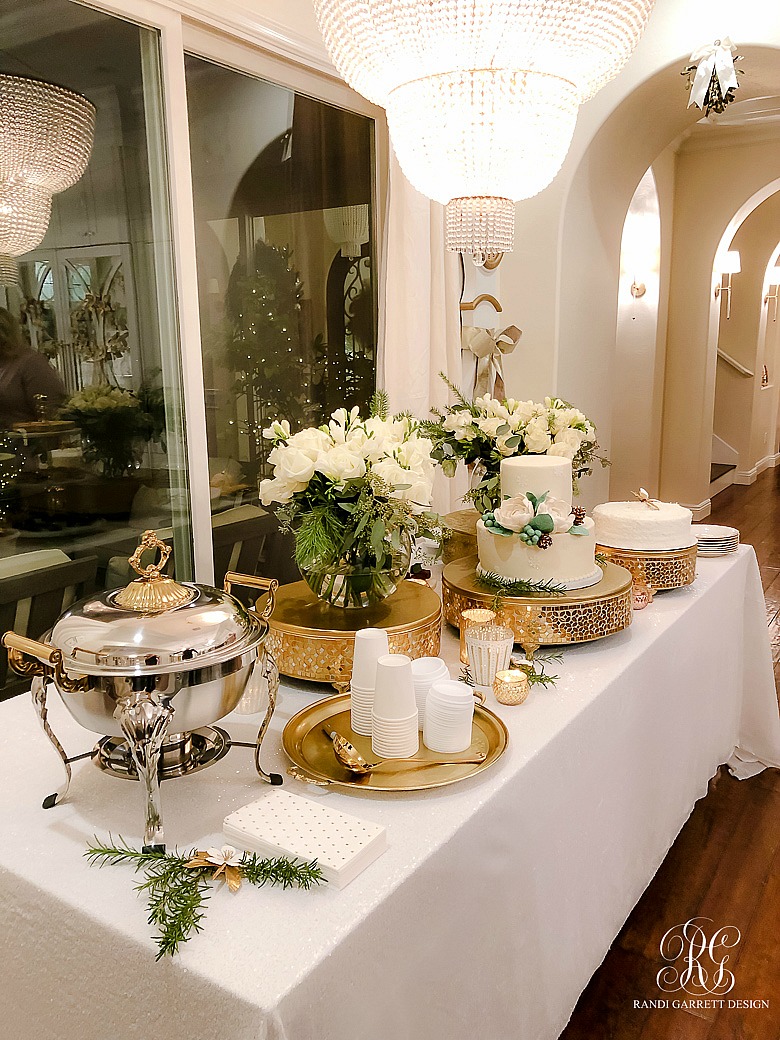 I really hope you try to throw a favorites party with your friends! It is so much fun and really a simple party to throw! If you do, I'd love to hear about it and some of your favorite things!
Have a wonderful day my favorite friends!!!