This post contains affiliate links for your convenience. Read my disclosure policy here.
Welcome to our breakfast room! This is where I picture spending many, many meals gathered around this table. I'll talk more about the thought process behind my design for this space when I share a full reveal next year. Let's just say, it's one of my favorite spaces and I can't wait to give her some more personality! For now, here she is all dressed up for Christmas. We haven't hung anything on our walls yet, so to make the room feel more cozy and welcoming, we added some frosted cedar garland to the French doors and hung some frosted wreaths as well. It's amazing what a little greenery will do to bring a space to life!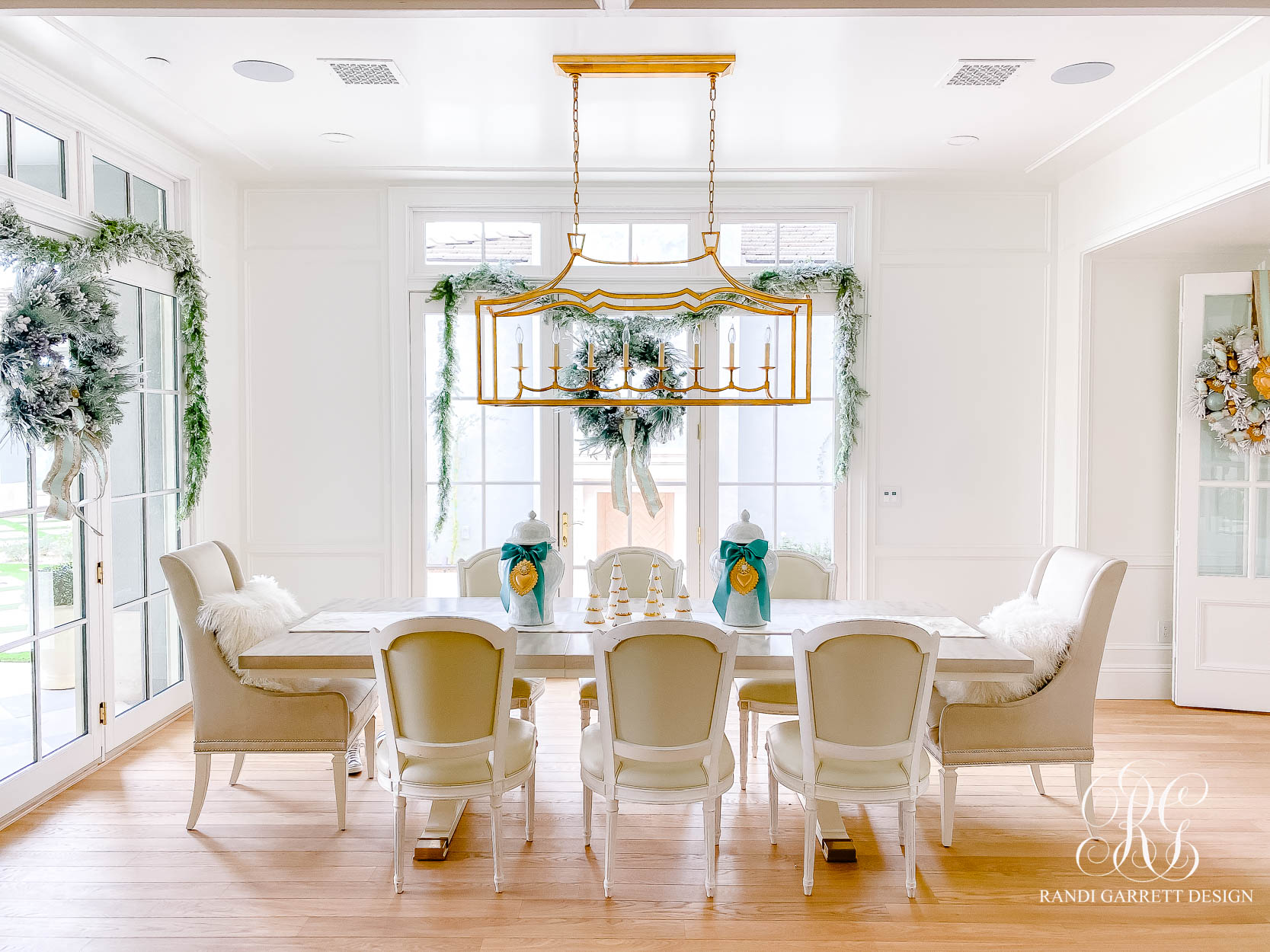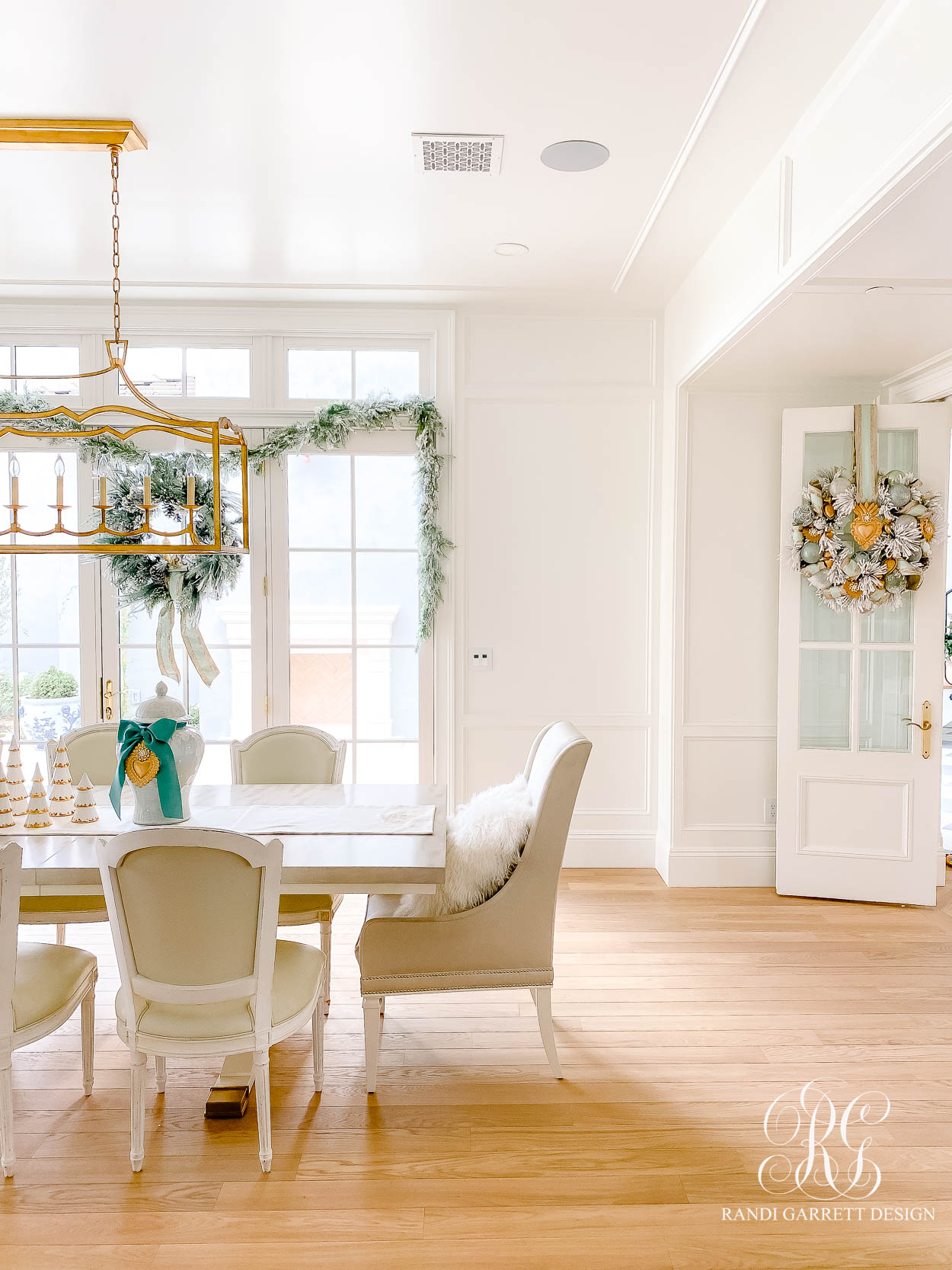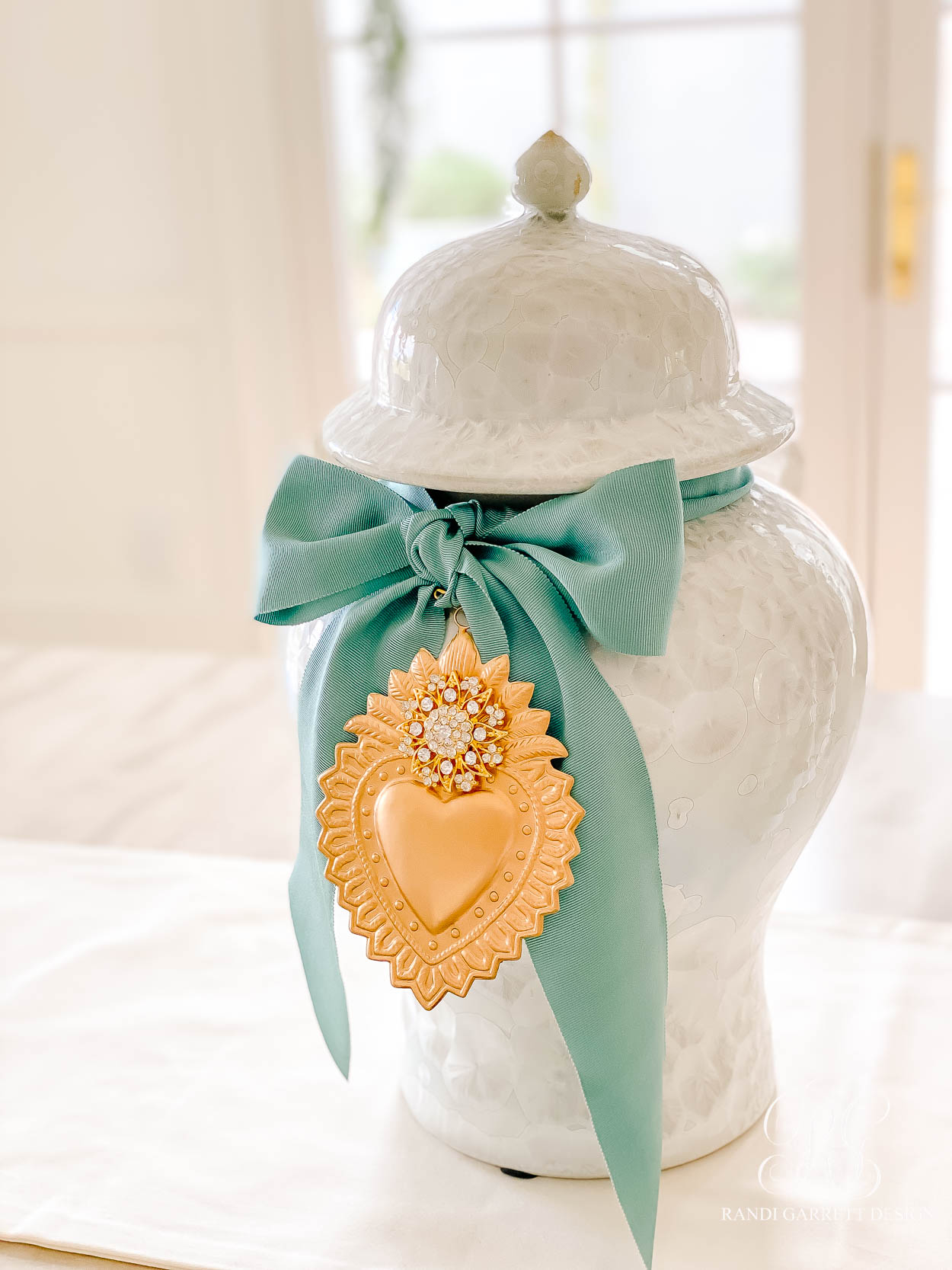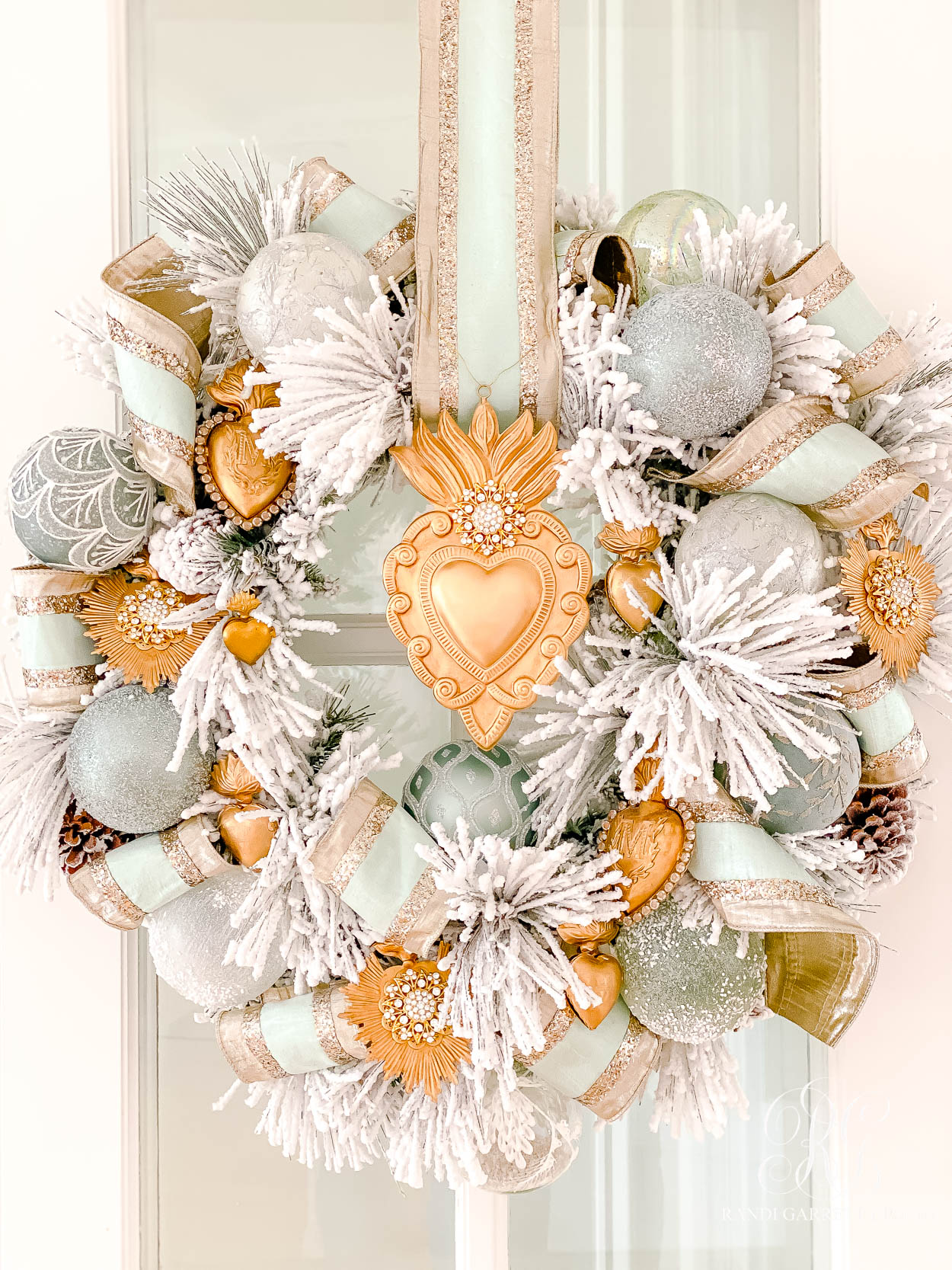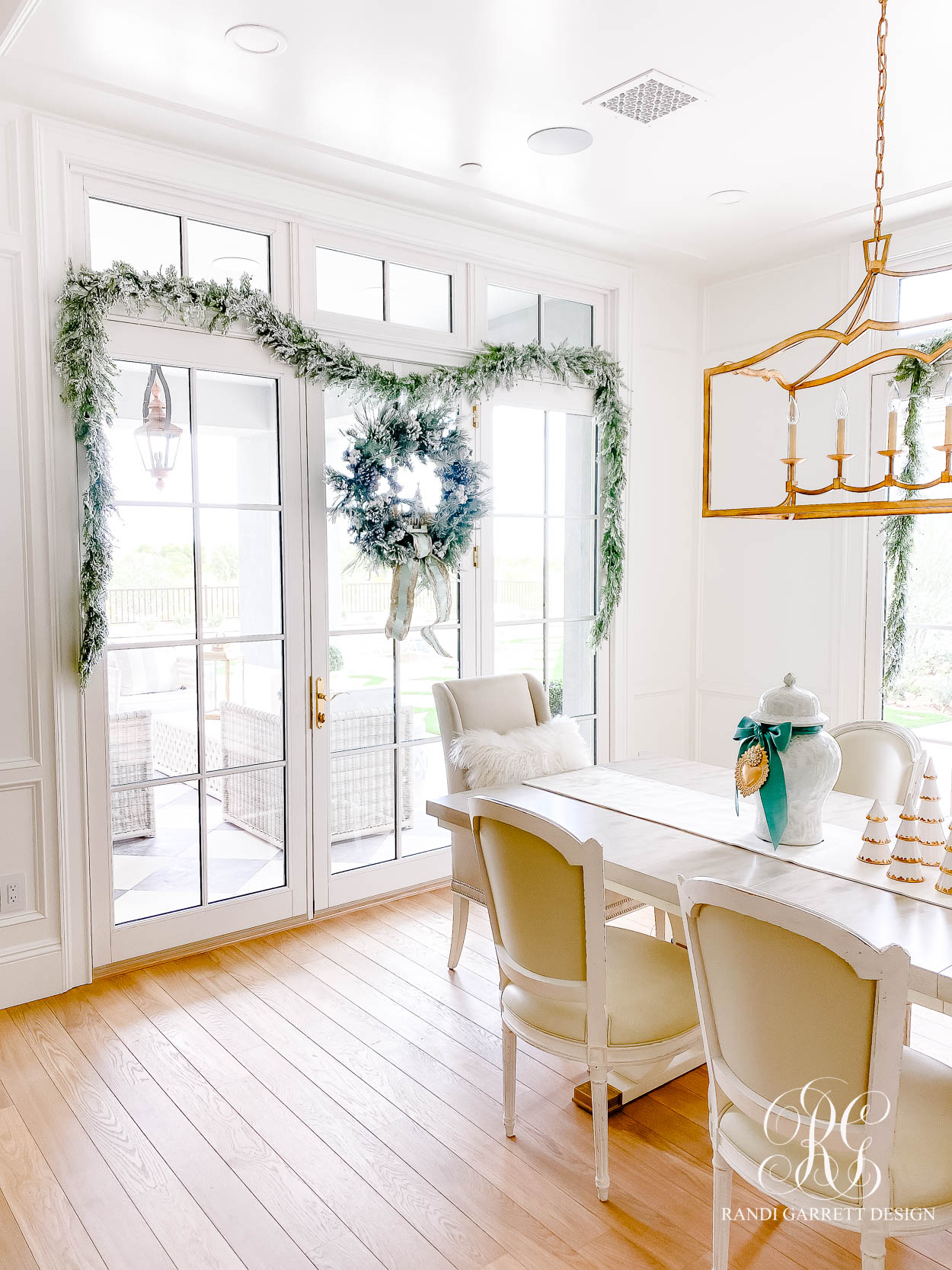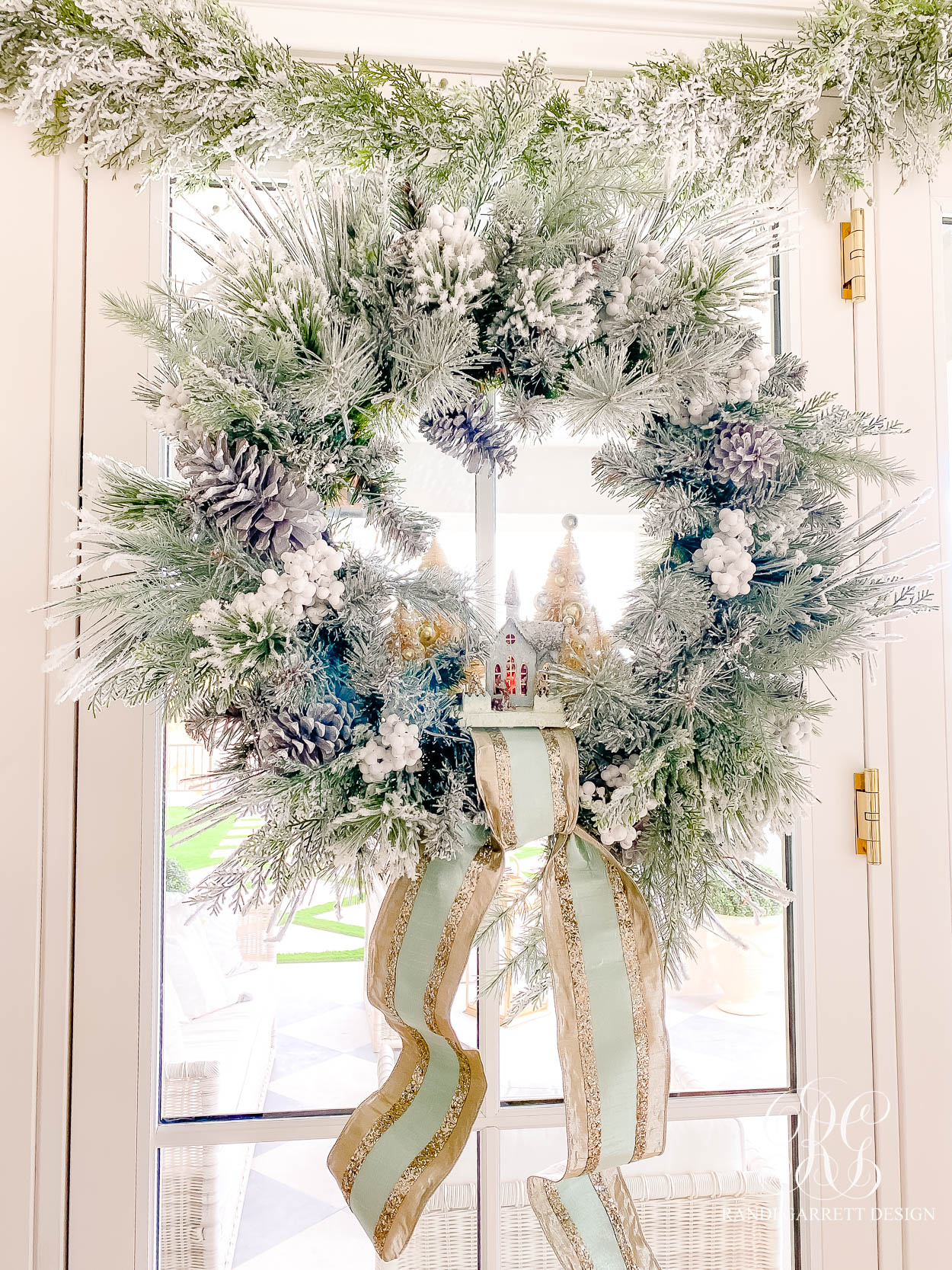 I used these plain flocked, battery operated wreaths and dressed them up with mini bottle brush trees and Christmas cottages. The same ribbon from my tree finishes off the look. For my fancier wreath, I used another simple flocked wreath and added severalsacred hearts in various sizes. They are attached with simple ornament hooks. Then I wired a few ornaments that match my tree, to the wreath. Finally a few tufts of ribbon tie it all together.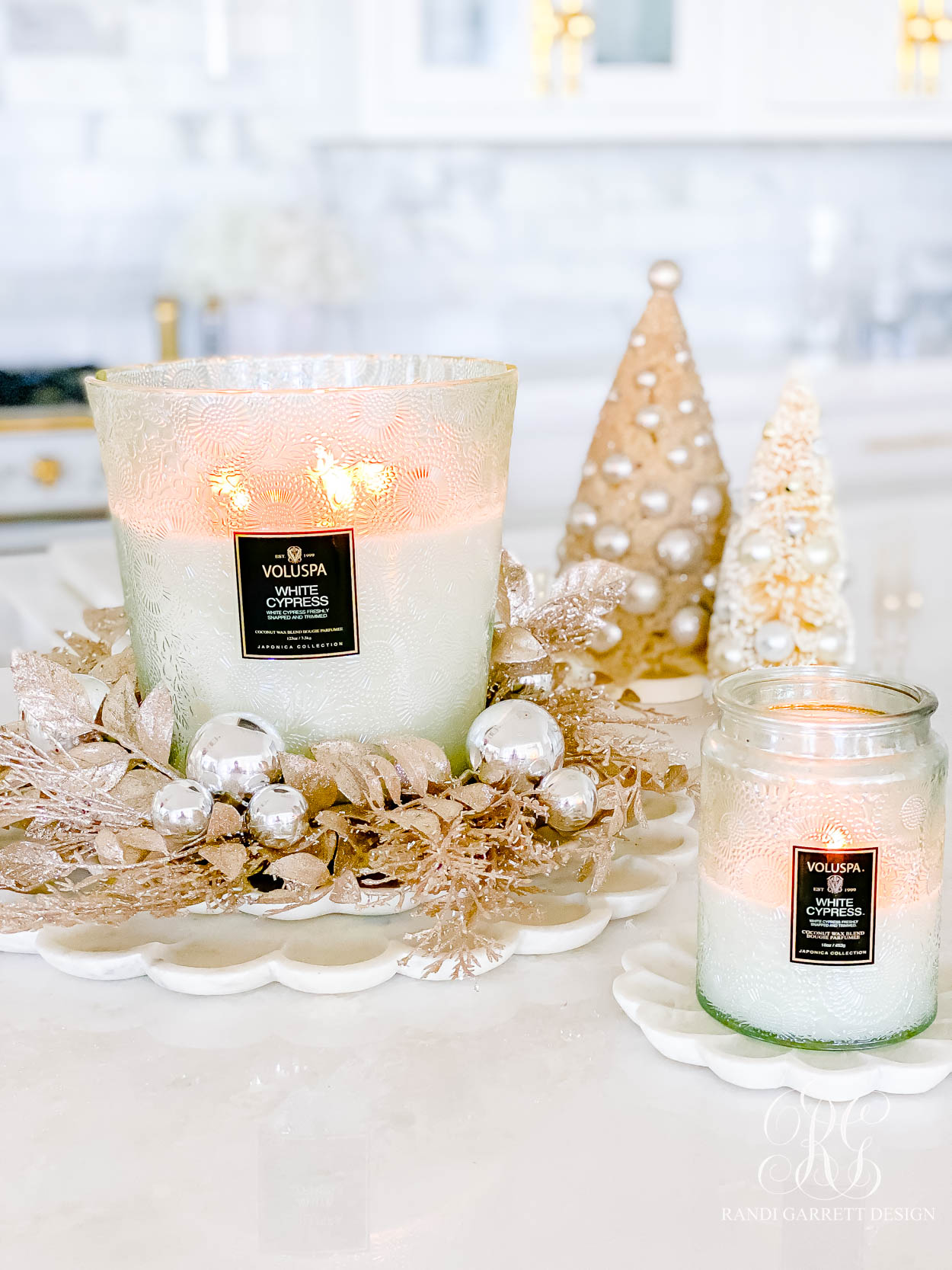 Thesecandles are my favorite to burn during the Christmas season. They smell like a freshly cute pine tree. Use my favorite marble petal trays to style them. A fun Christmas wreath makes a great candle decoration too!
Check back tomorrow when I share a peek at our butler's pantry!