Today begins a series of organization posts I am going to be sharing with you. We are going to tackle our kitchen's one drawer and cupboard at a time. By the end of this series, your kitchen will be organized and beautiful, hopefully inspiring you to love being in there even more! First we are diving into one of the most used drawers in our home… the ziplock drawer.
I don't know about your home, but at our's this drawer gets a lot of traffic and stores more than ziplocks! We have wraps and foils, clips and more in our's. It used to feel like a rainbow of chaos when I opened it! Now, with a few simple tweaks, it feels completely transformed… even beautiful!
Here's what I did to transform our ziplock drawer from drab to fab!
This post contains affiliate links for your convenience. Read my disclosure policy here.
***UPDATE I found white and gold ziplock organizers (here)! Which do you like better?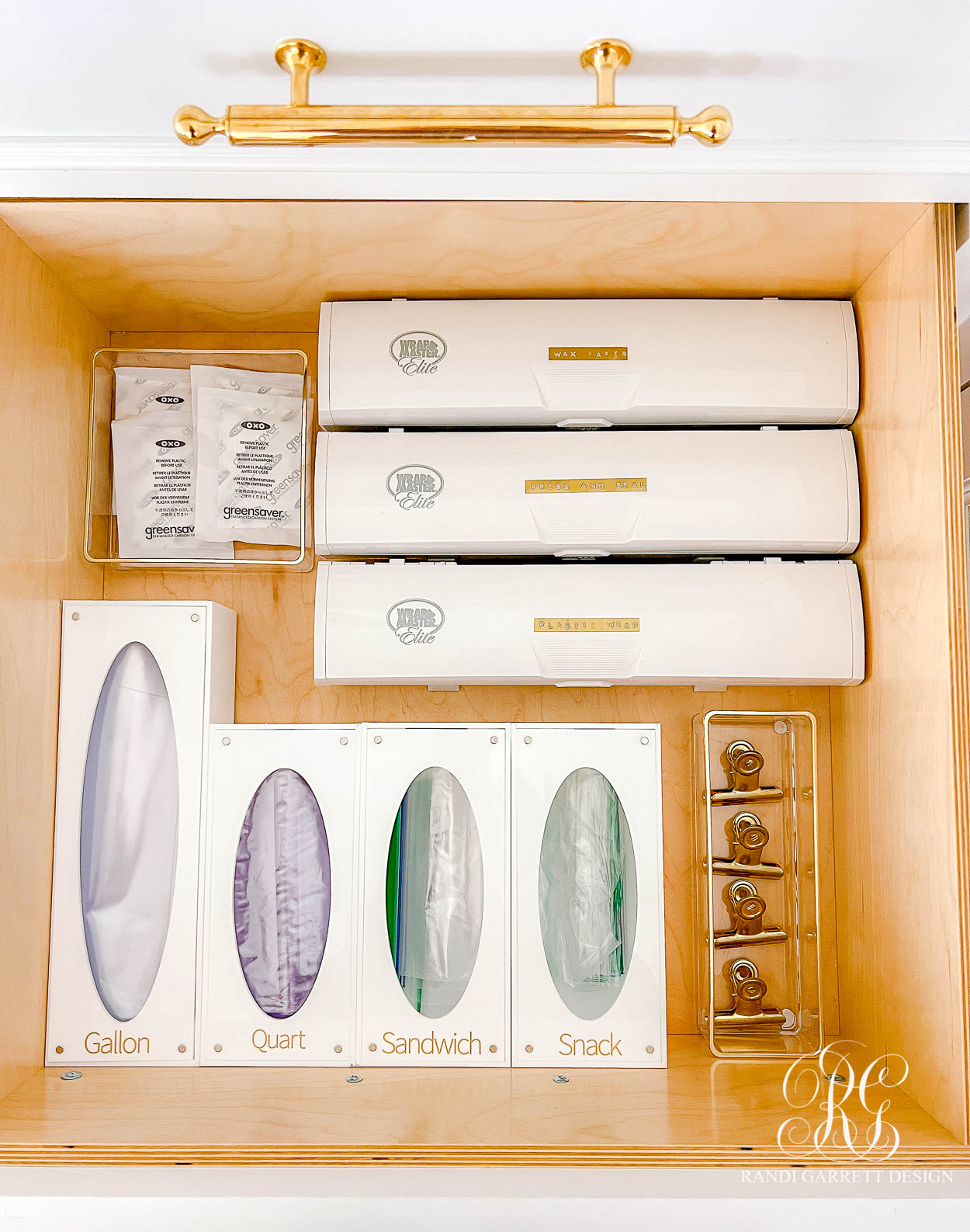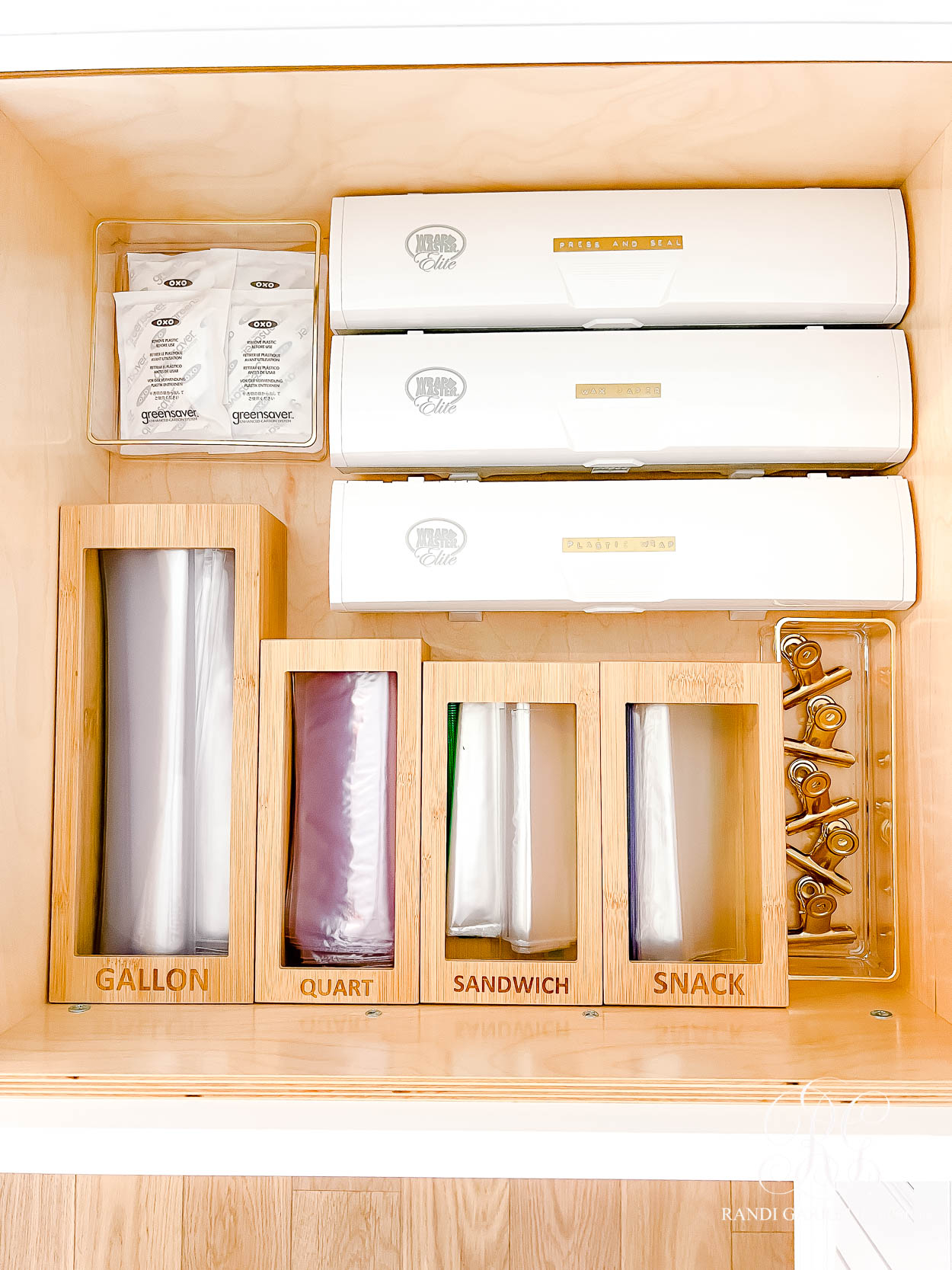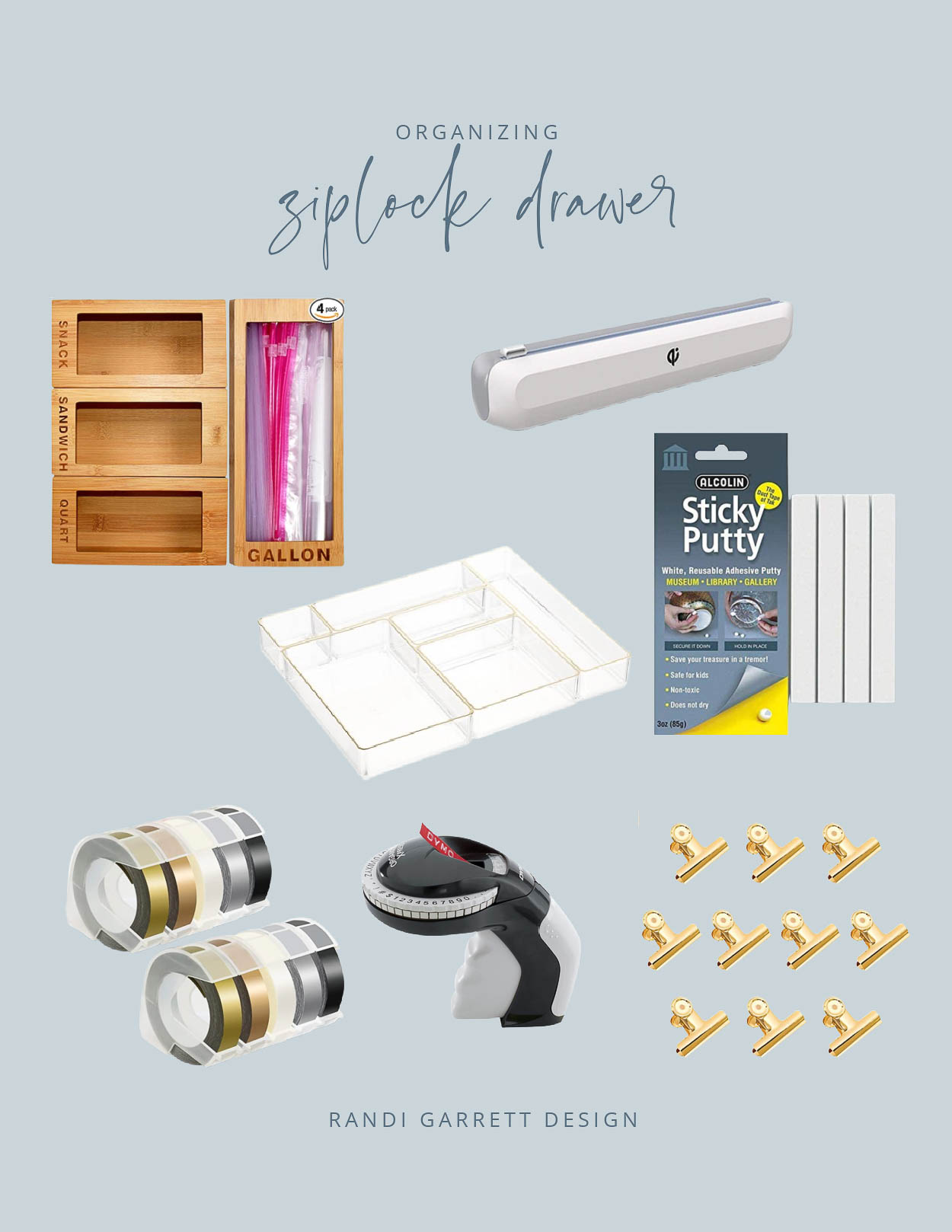 Ziplock Bag Organizers
These ziplock organizers are the real deal! This change alone, tossing the colorful boxes, had made this drawer feel pretty and organized! I am contemplating spray painting mine white and using a small paint brush to paint the letters gold, should I do it? I used a small ball of museum putty on each bottom corner to hold them in place.
***Update!!!! I just foundwhite and gold ziplock organizers!!!! Get them here!
Wrap Dispensers
Have you ever had a wrestling match with your plastic wrap and lost? Haha, it's a regular occurrence at my house! To end the madness, I purchased these wrap dispensers and let me tell you, they are magic! They allow you to toss the ugly box, pull the wrap over the storage container and cut it without it getting tangled! We have one for our plastic wrap, wax paper and press and seal wrap.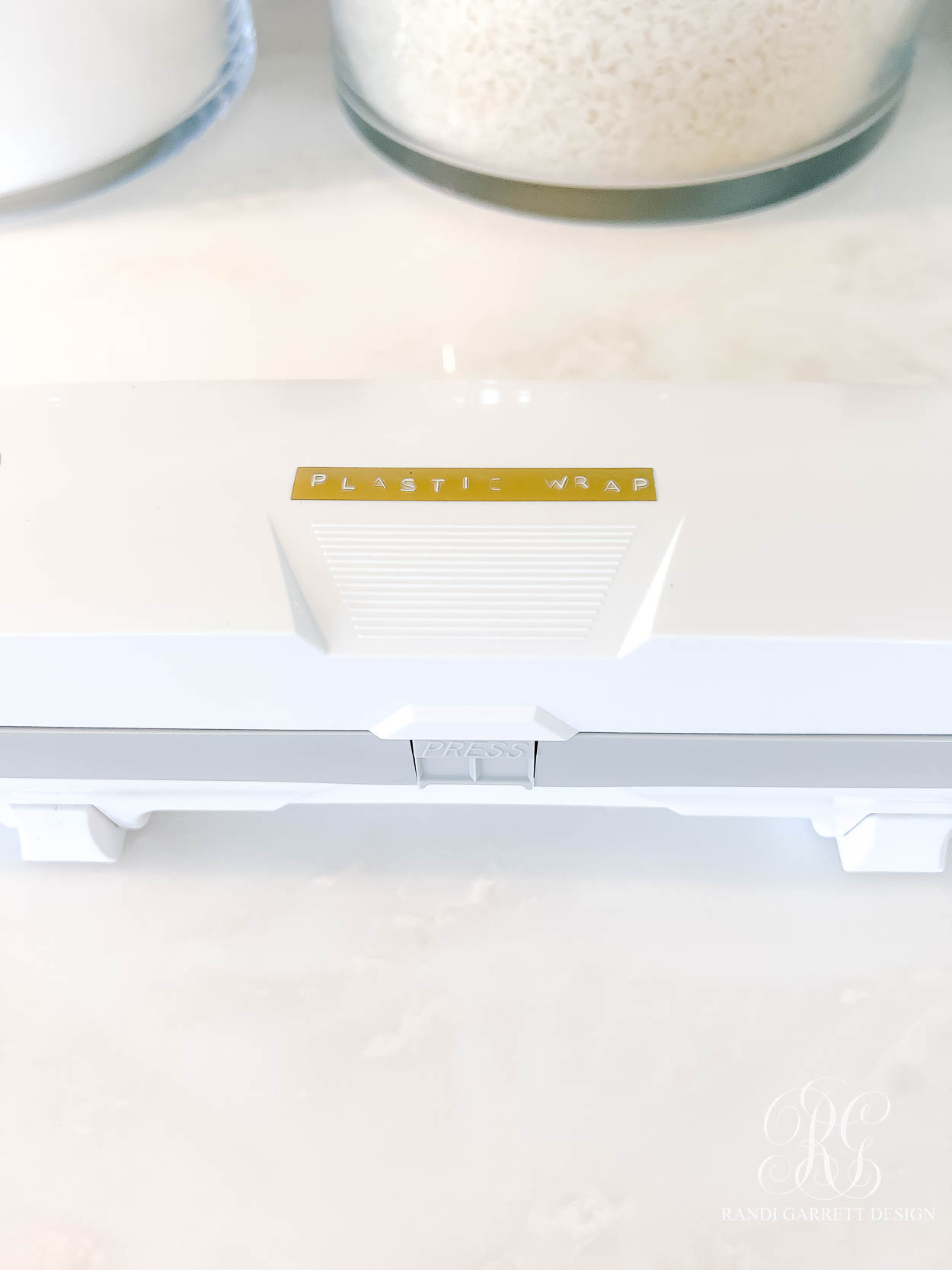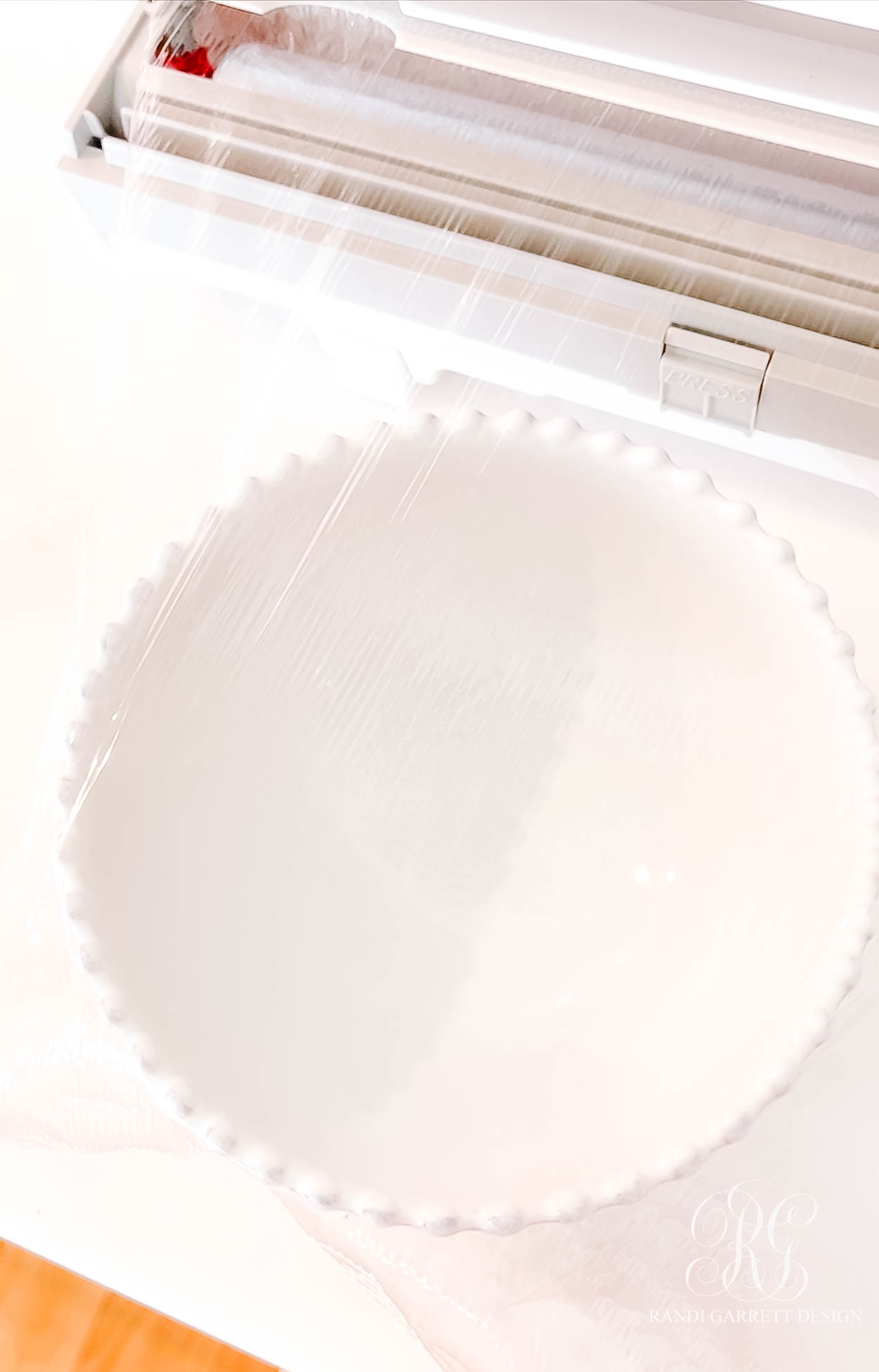 Custom Labels
This label marker made it so easy to create a customized label for each of my wrap dispensers. I purchased the gold tape for mine. It's a fabulous way to organize your space with style!
Gold Rimmed Organizers
I've used these gold rimmed drawer organizers all over our home. They work great to hold random things in any drawer in your kitchen or any room in your house.
Gold Chip Bag Clips
Gold chip bag clips just elevate a daily item and make you smile. Trust me. Check back often, I will be sharing more how to organize drawers and cupboards in your kitchen.


More organizers you may love…