Today, I am so excited to share some of my favorite dishes and serving pieces! These charming pieces look beautiful styled in your kitchen and on your table! MacKenzie-Childs is having their biggest and best sale of the year, the Barn Sale! Enjoy up to 60% off from July 20th-24th! Whether you're starting your MacKenzie-Childs collection or building to it, now is a great time to grab your favorite pieces at amazing prices! I absolutely love their Sterling Check Collection. It's a lovely grey check pattern similar to their ever so popular Courtly Check and Royal Check patterns. Those collections are also part of the sale.
See how I have my Sterling Check pieces styled in our kitchen, plus how I used them for a Summer Soiree on a peony table. All of these pieces are versatile and can be used daily or for special occasions.
This post is done in partnership with MacKenzie-Childs and contains affiliate links for your convenience. Read my disclosure policyhere.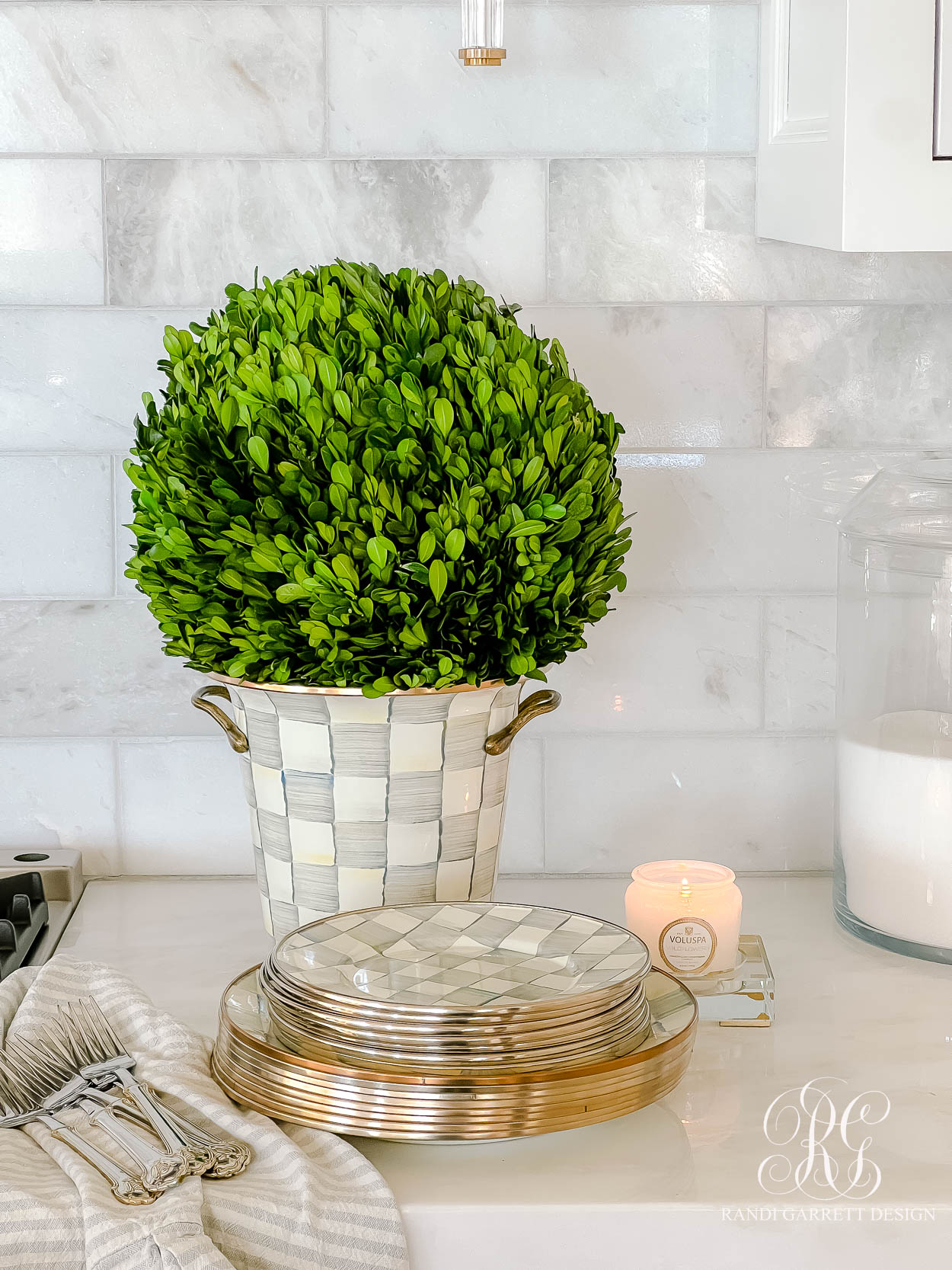 Use the Sterling Check Wine Cooler to hold a preserved boxwood ball in your kitchen. You can also use it as a vase, ice bucket or to chill your favorite beverage bottle. I love the gold rim and handles. It is so charming! I have one on each side of our range.
I also love Mac-Kenzie Child's Sterling Check enamel dishes. Instead of tucking away your cute dinner and salad plates, stack them on your countertop and create a simple vignette. They can also be washed in the dishwasher. Dress them up with fancy linens and the Sterling Check Wine Glasses or keep them casual with the Sterling Check Enamel Tumblers.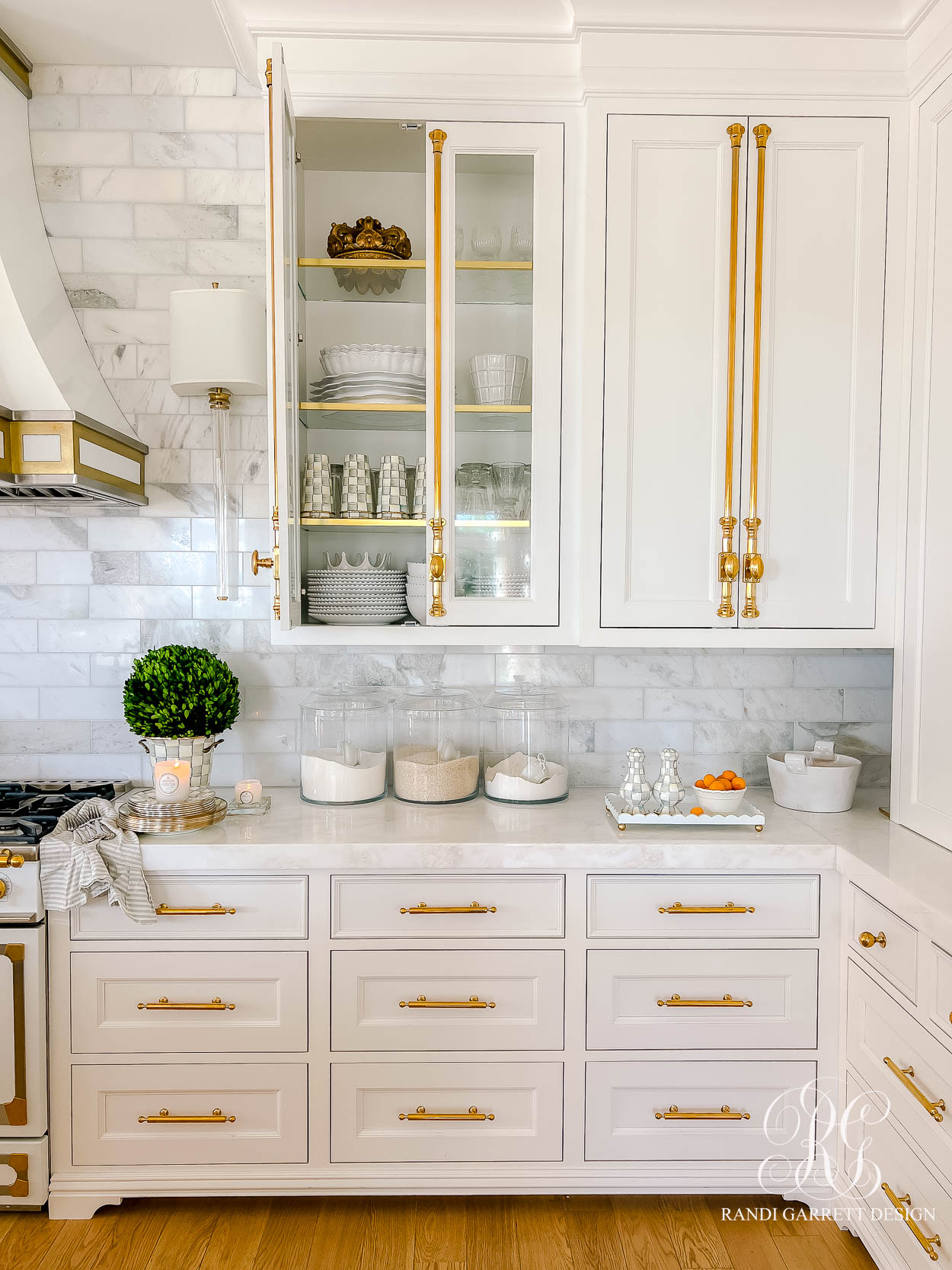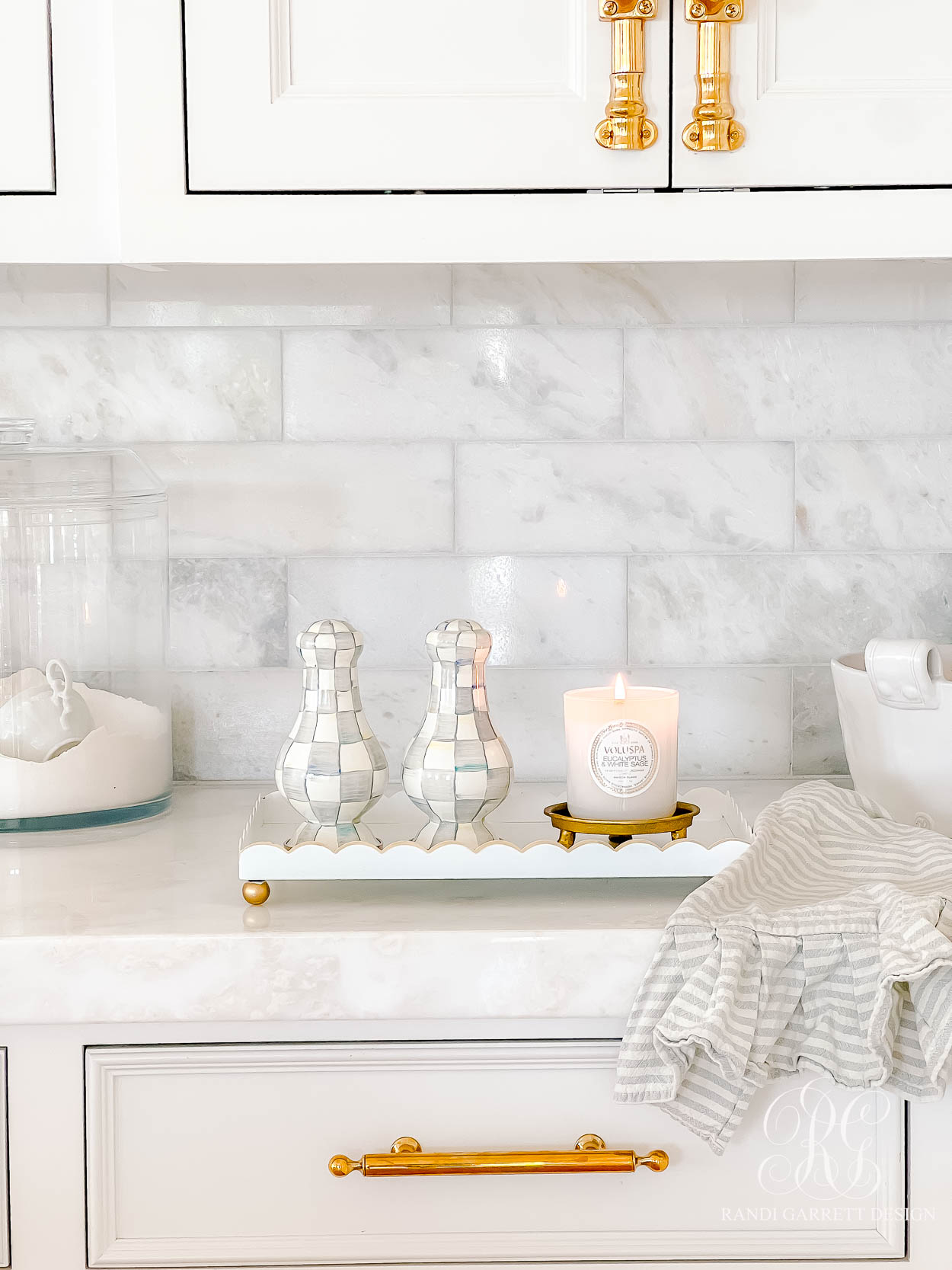 Look how cute the Sterling Check Enamel Tumbler's look in the glass cabinets. They add a fun pop to the kitchen!
Add the Sterling Check Large Enamel Salt and Pepper Shakers to a cute tray on your kitchen counter. I love how much salt and pepper they hold.


See how I used my MacKenzie-Childs Sterling Check pieces to style a Summer Soiree peony table. These can be used indoors or outdoors for any season.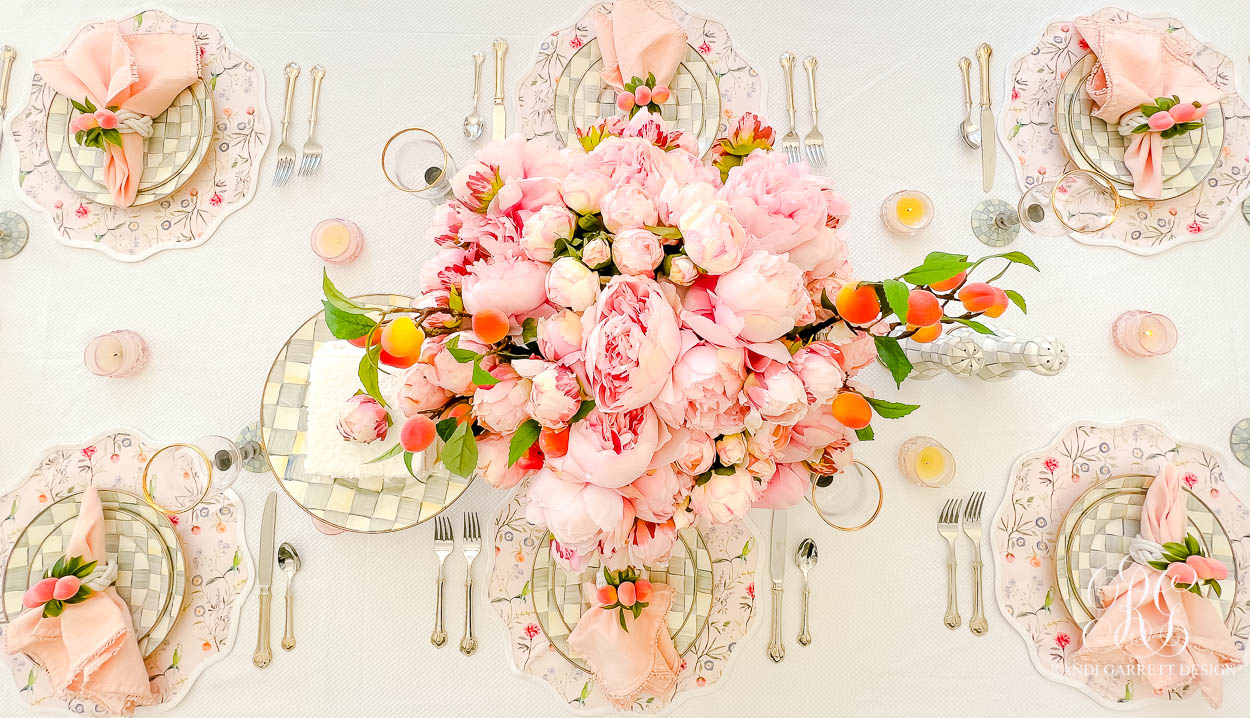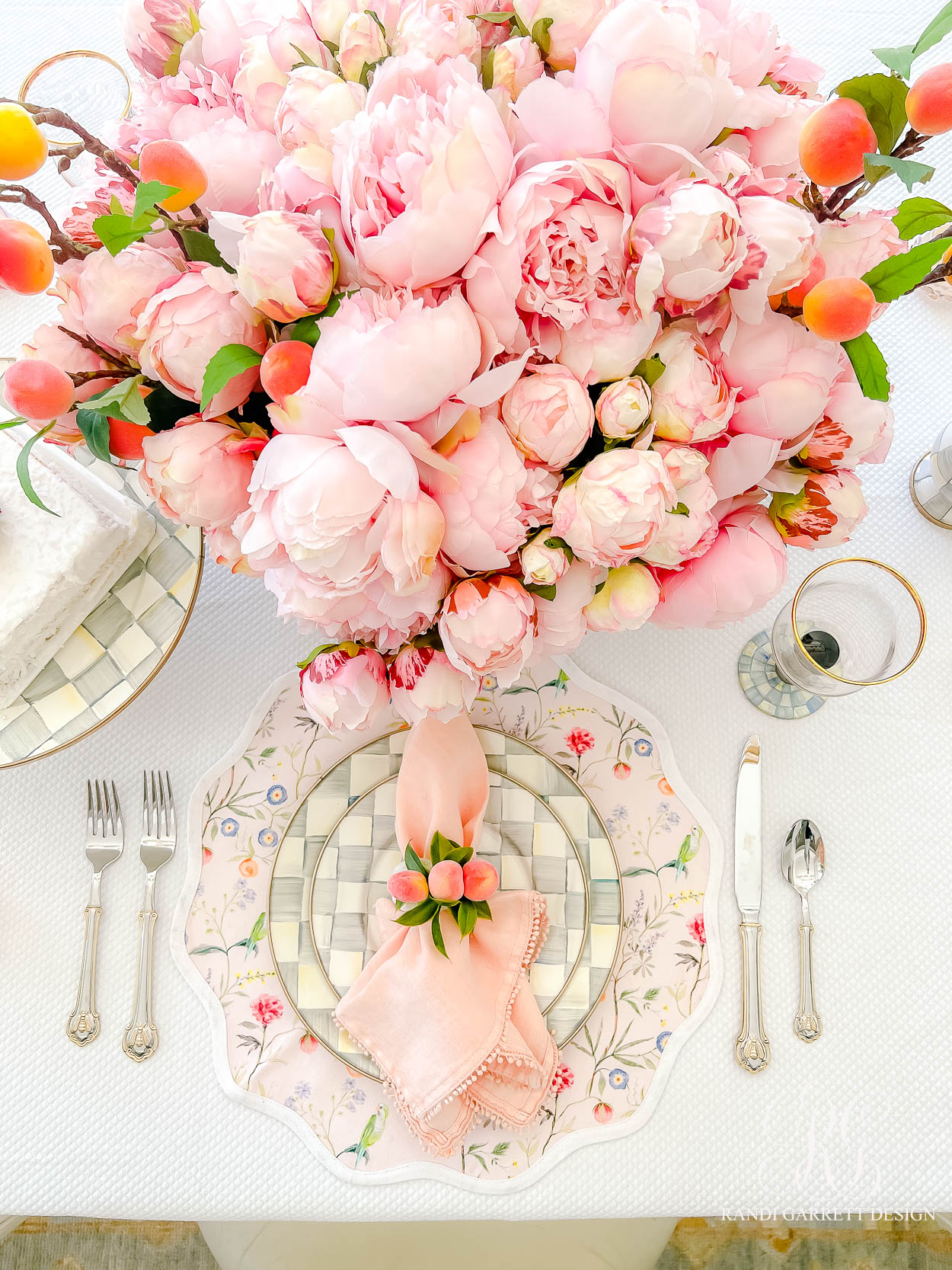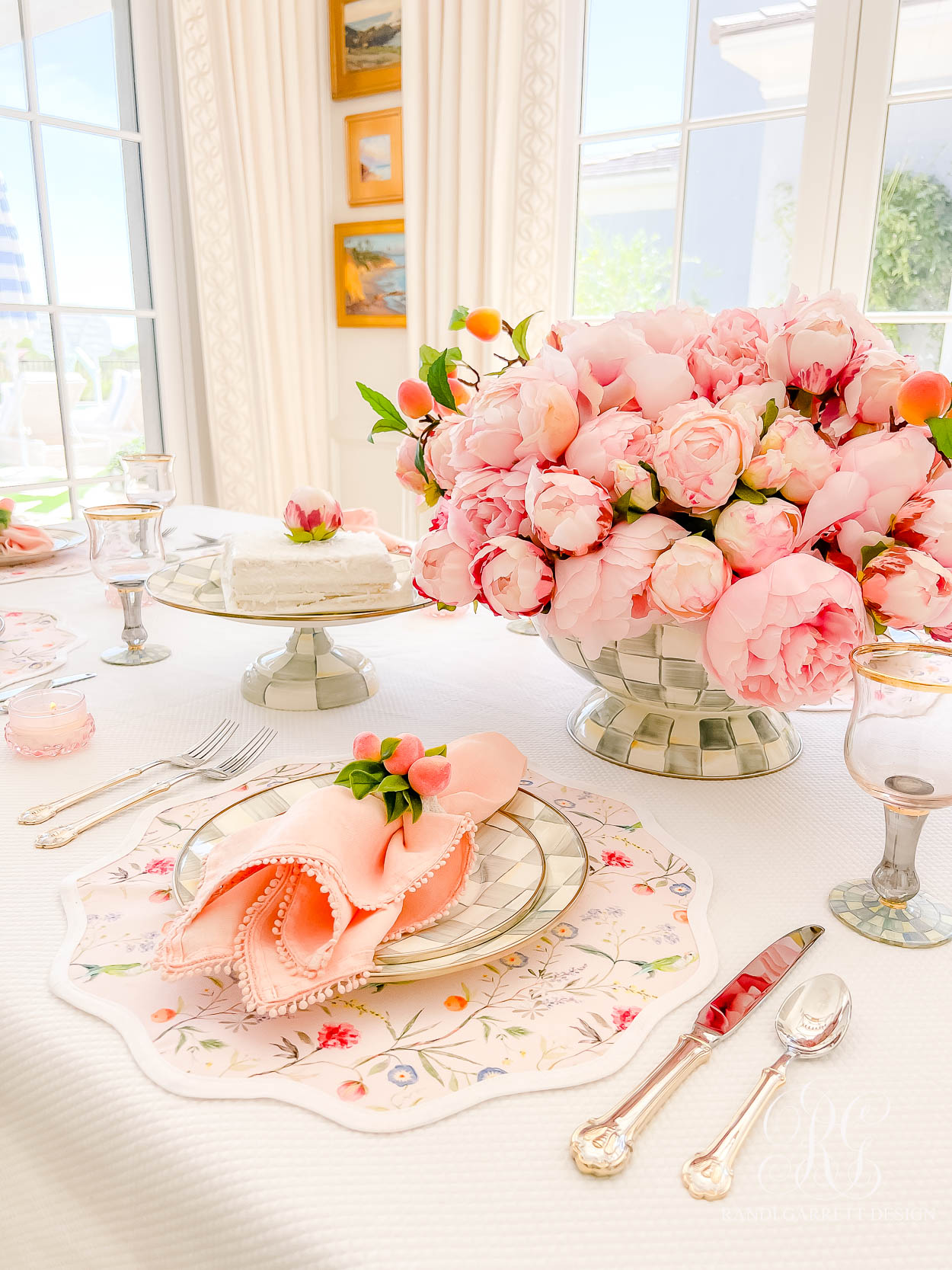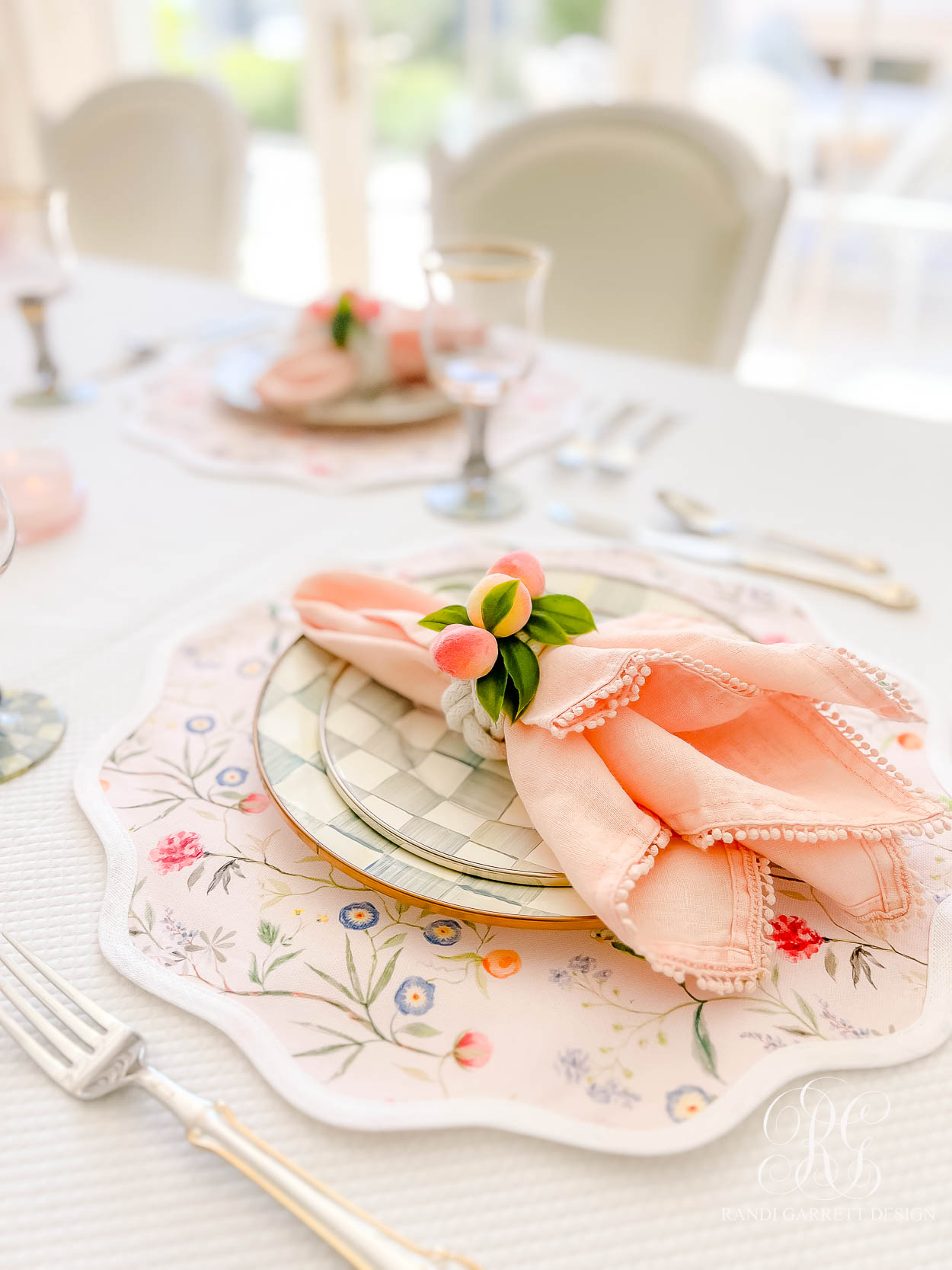 Sterling Check Enamel Dinner Plate |Sterling Check Enamel Salad Plate |Sterling Check Wine Glass | Sterling Check Enamel Everything Bowl | Sterling Check Enamel Salt and Pepper Shakers | Sterling Check Small Enamel Cake Stand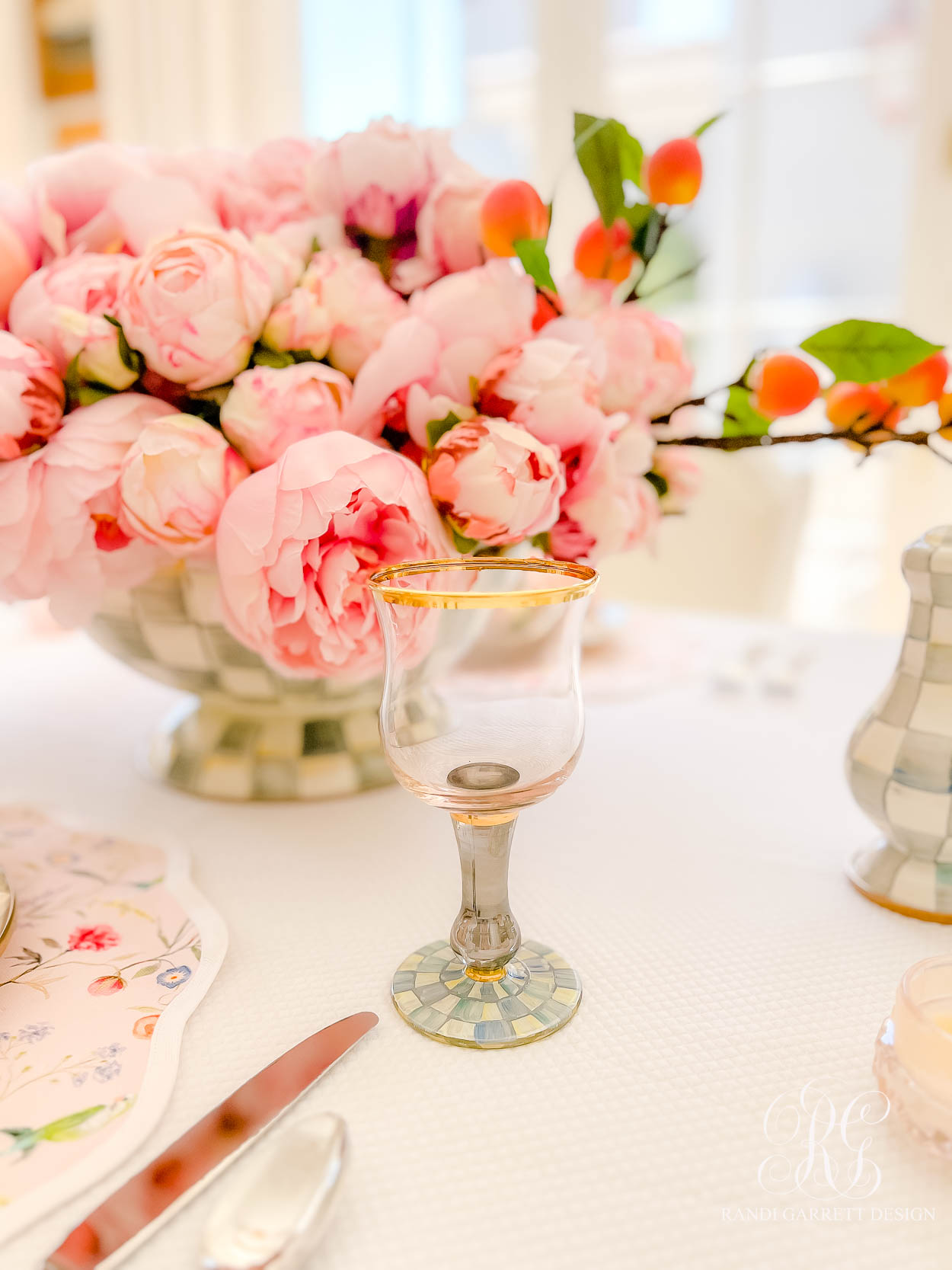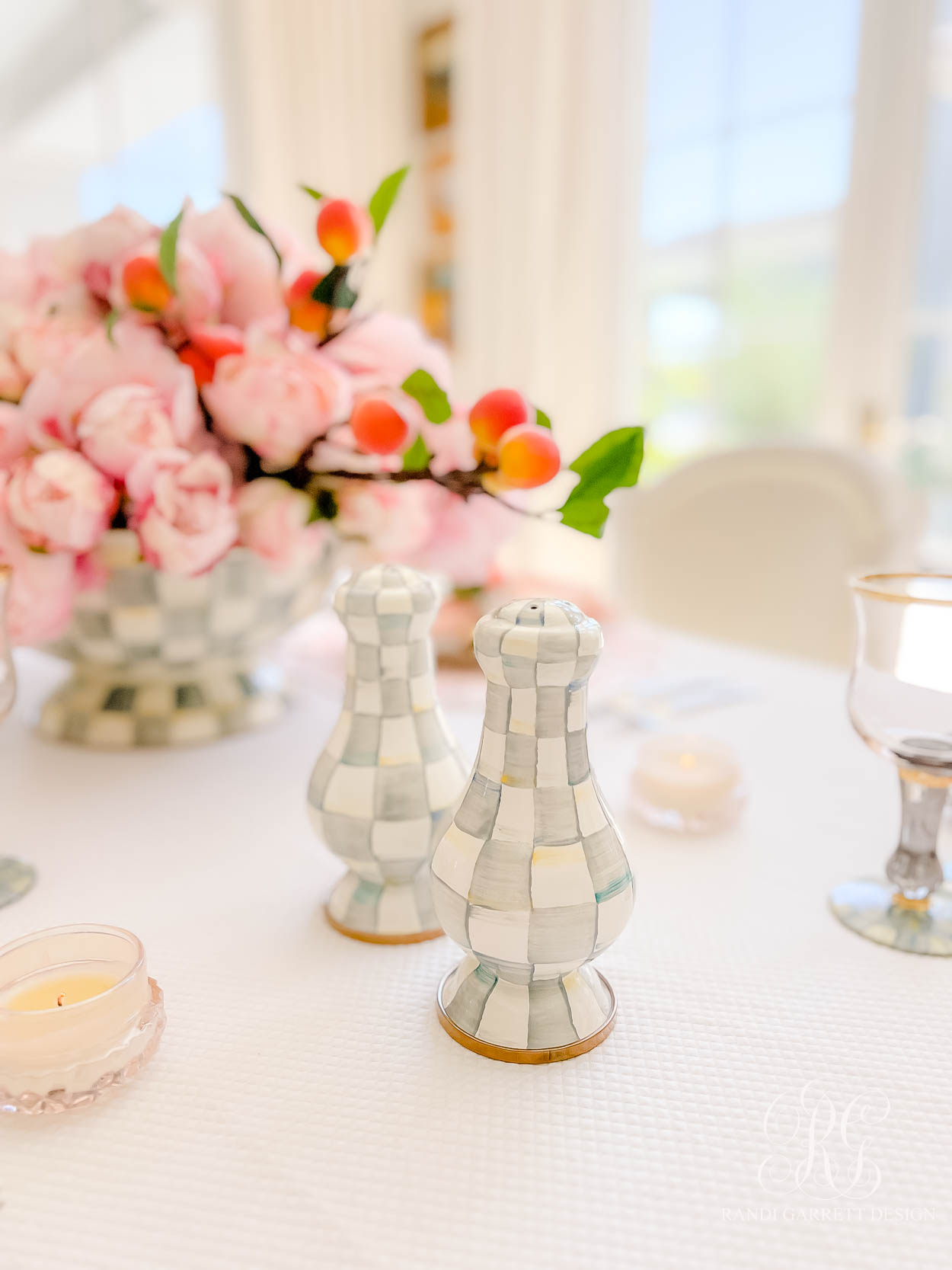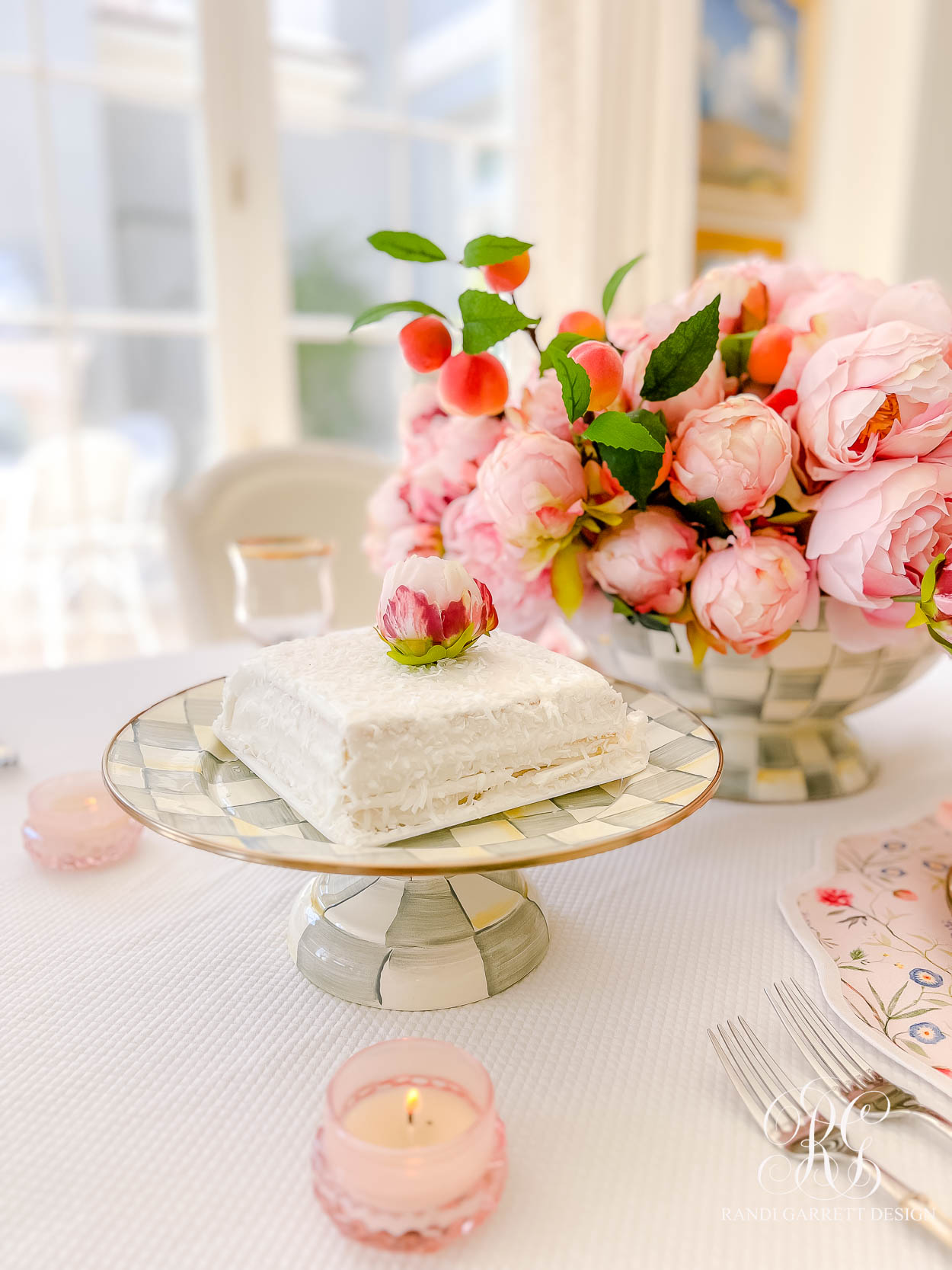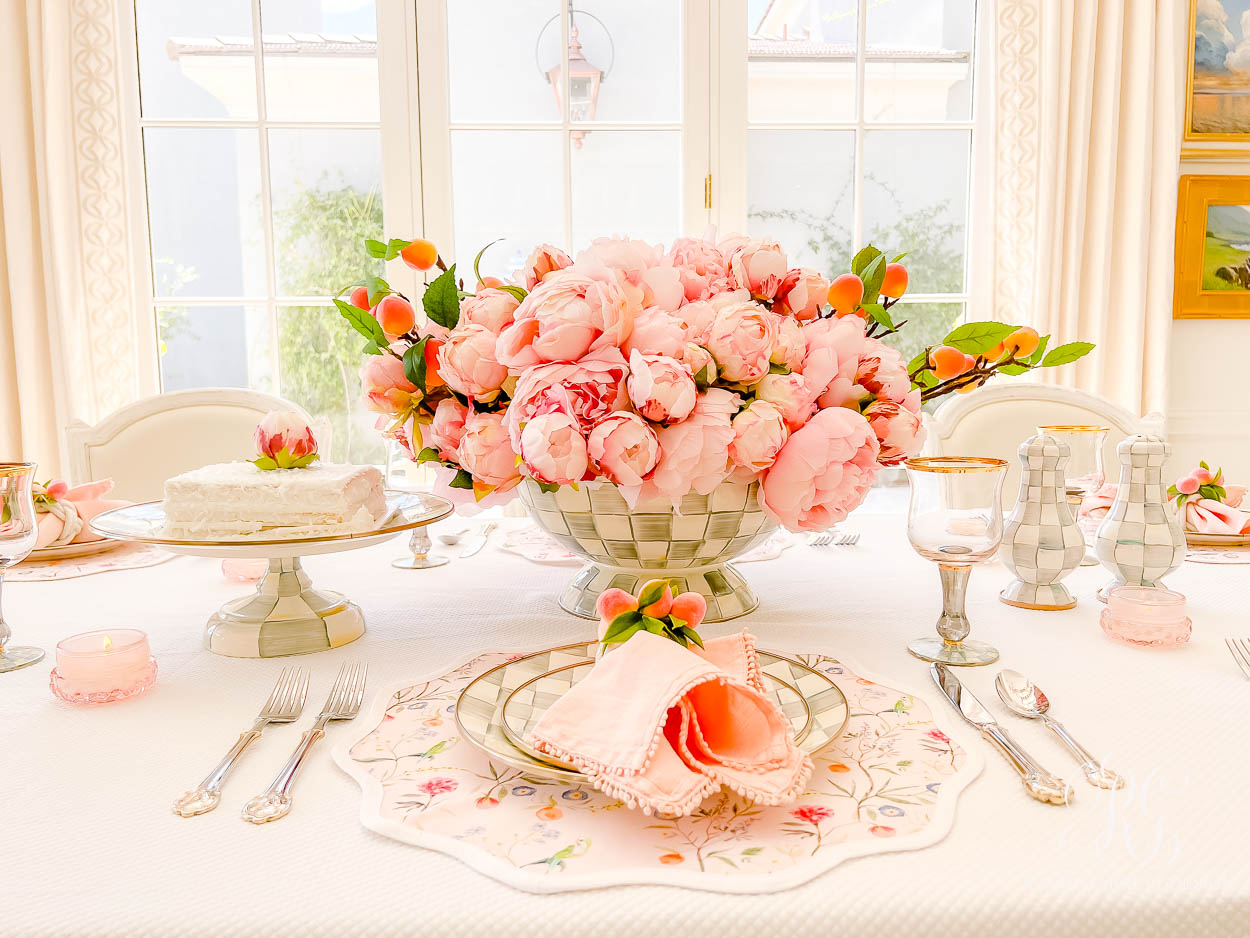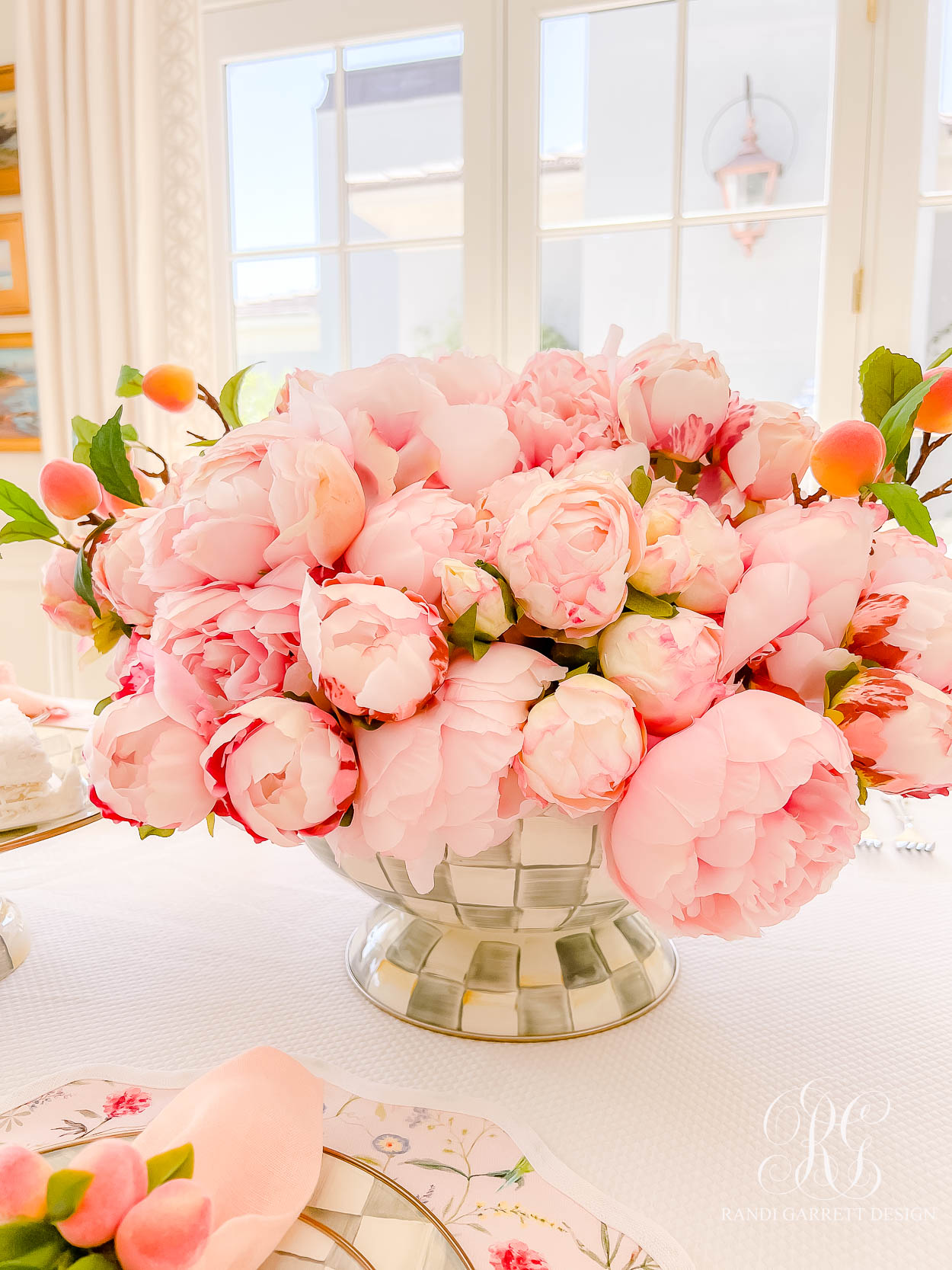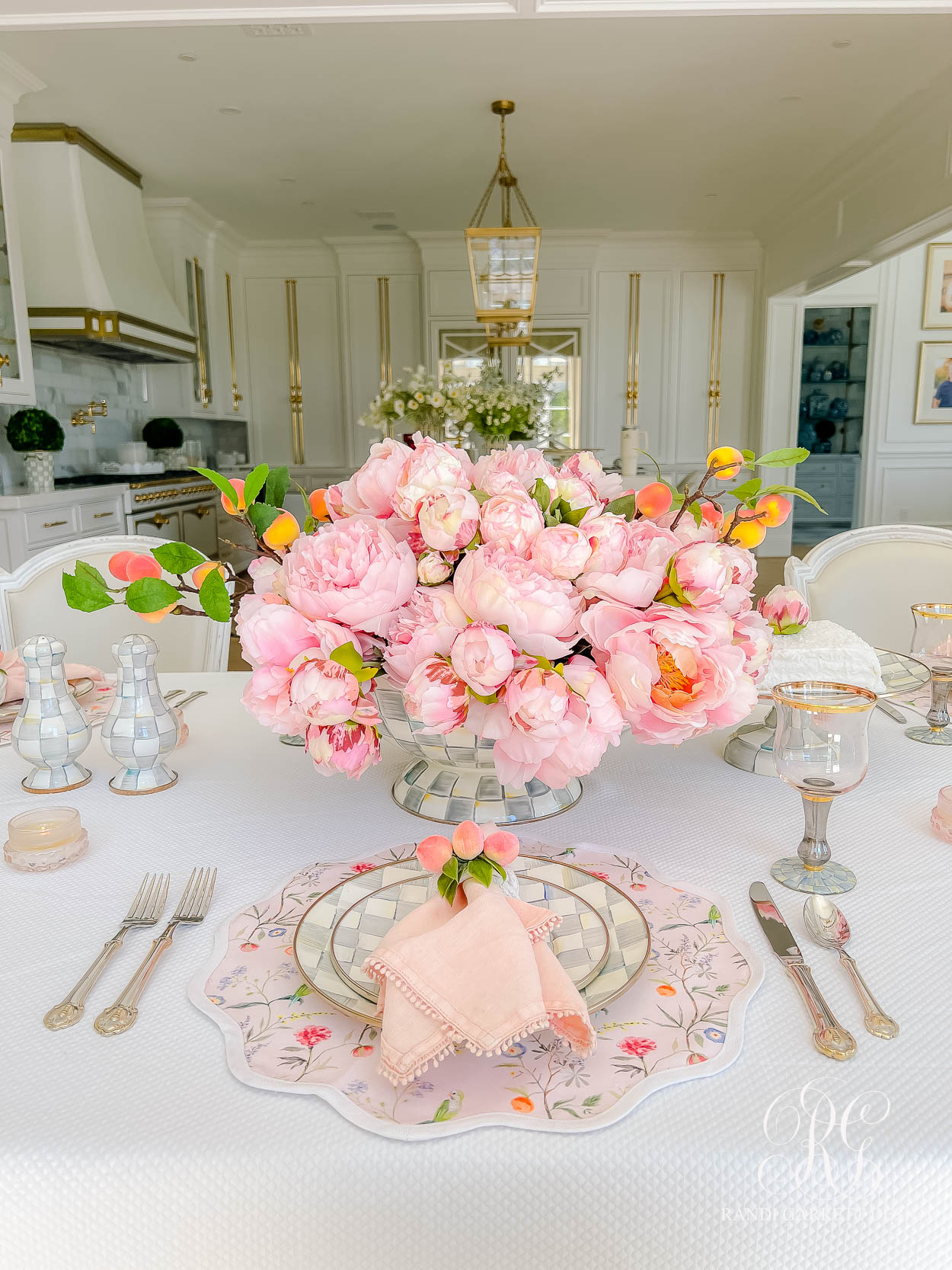 Dishes

Serving Pieces

More of my Favs