Here are some Mother's Day gift ideas to help you celebrate the mom's in your life with the perfect gift. Gift giving is one of my love languages. I love making the gift look as special as the gift itself! Last year I shared some Mother's Day gift boxes you may also like to get some gift giving inspiration. There are some cute packaging ideas there as well.
All of the ideas I am sharing this year can be made even more meaningful with a handwritten note. I like gifting my mom and mother in law pictures of my kids as well.
I tried to share items for lots of price ranges. Give that sweet mom of your's a big hug for me!
This post contains affiliate links. Read my disclosure policy here.
Mother's Day Gift Ideas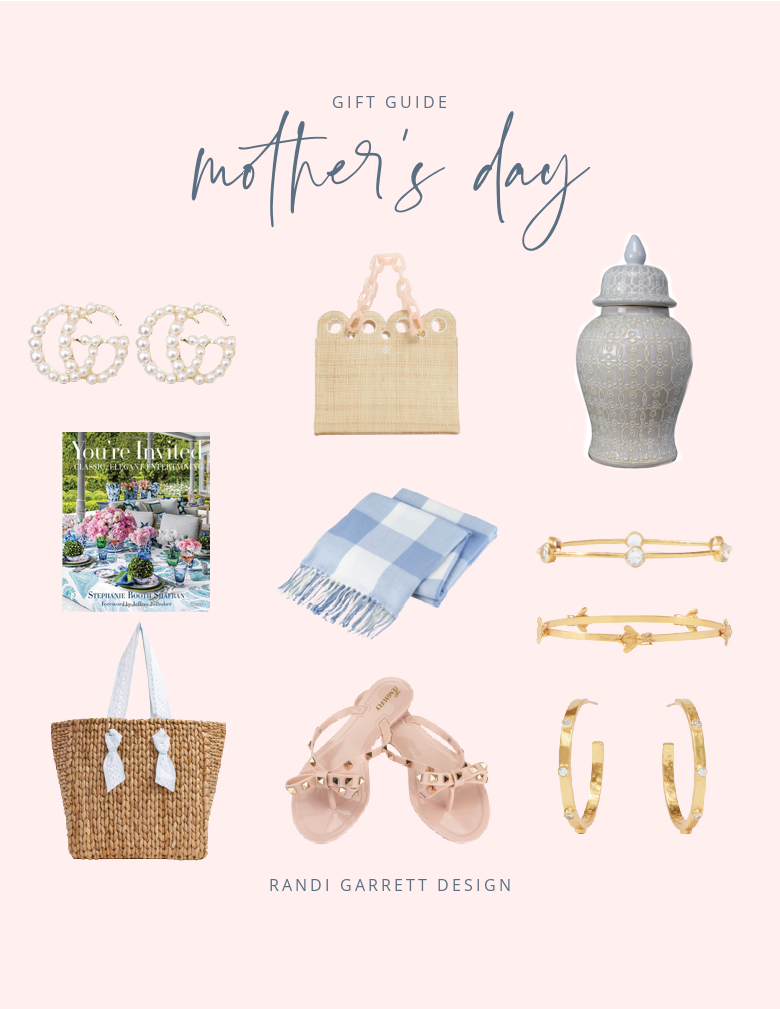 GG Pearl Earrings | Scalloped Spring Tote | White Ginger Jar | You're Invited Entertaining Book (I love this book so much!) | Blue Checked Throw (one of my favorite throws) | Crystal Bangle (on my wish list) | Bee Bangle (BEE cause she's the best mom ever!) | Lace Handle Tote | Studded Flip Flops | Stone Hoops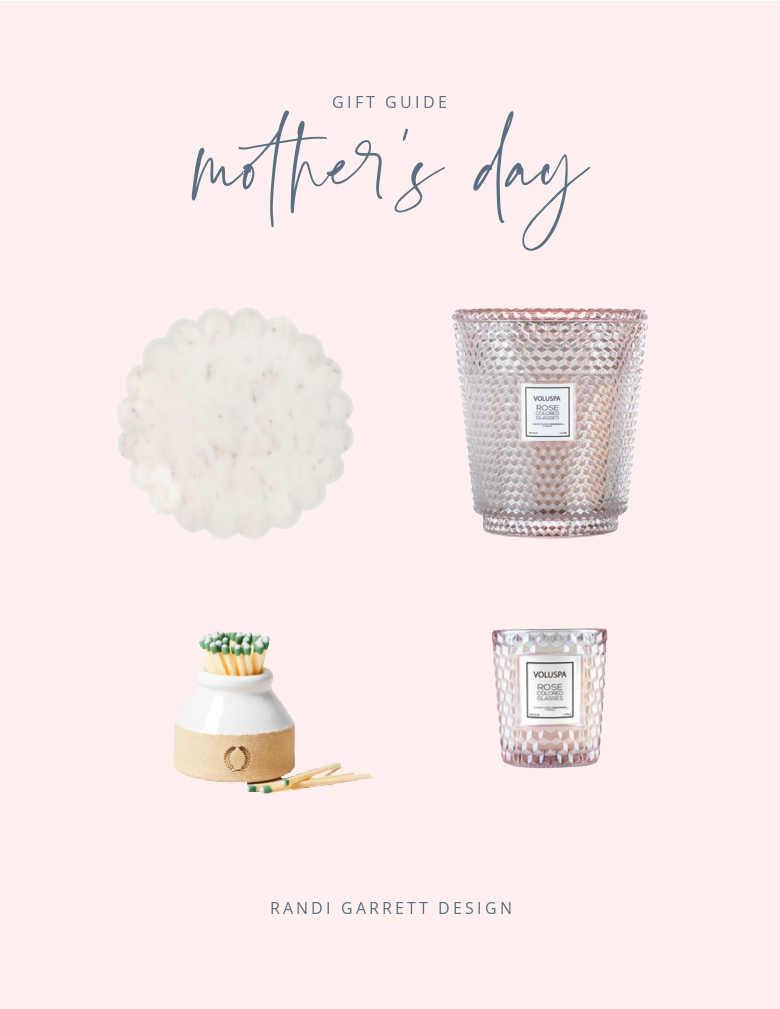 Marble Petal Tray | 5 Wick Candle (my favorite scents or the Rose Colored Glasses, Rose Petal Ice Cream and Rose Otto) |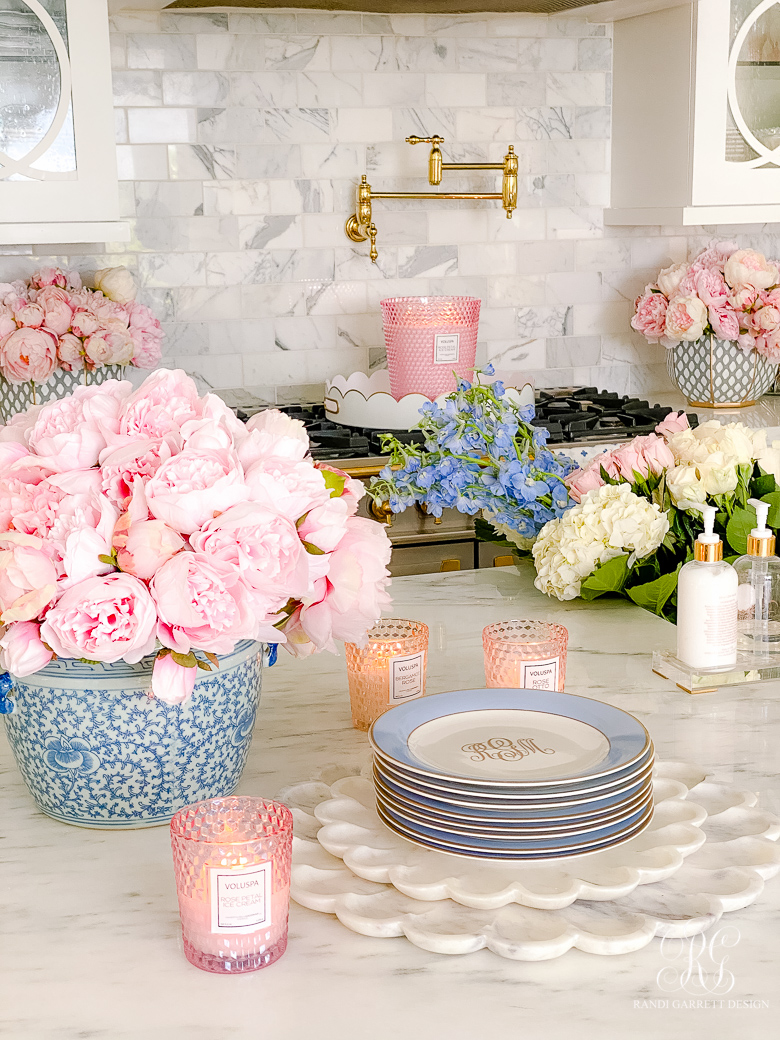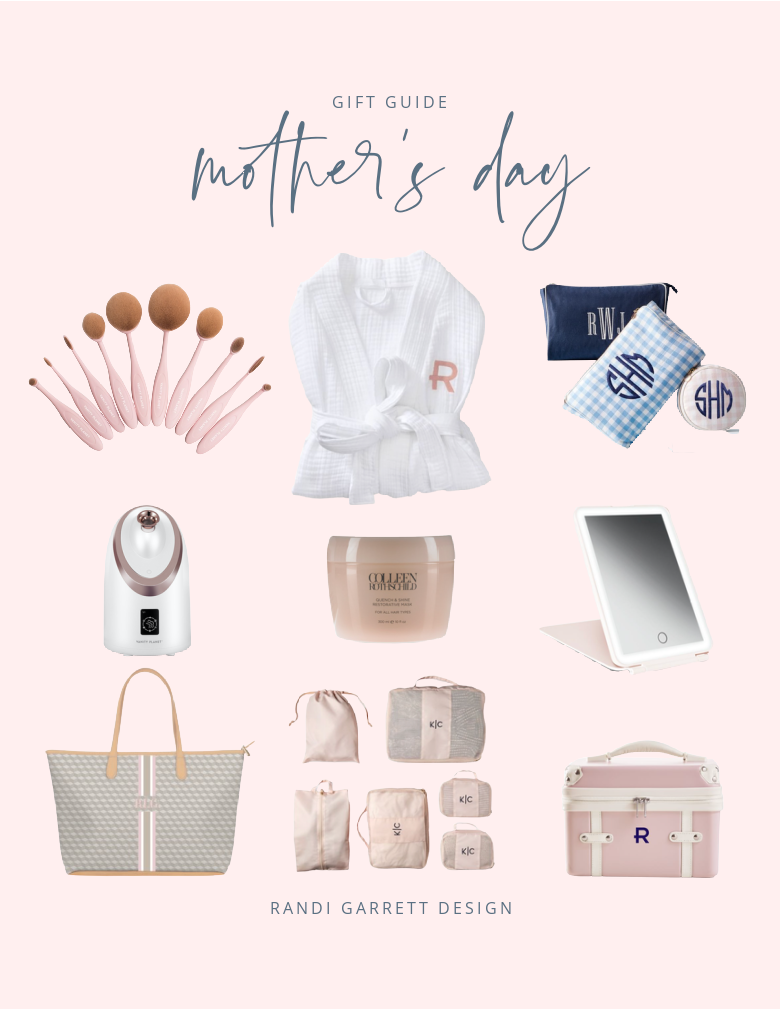 Blend Party Makeup Brushes | Monogrammed Bathrobe | Monogrammed Jewelry Travel Cases | Facial Spa (use code rgsteam20 to save 50%) | Hair Mask (this is amazing, I use it every time I wash my hair) | Mini Travel Mirror (great for your purse and car too – use my code rgpose20 to save 56%) | Travel Tote – I just ordered this! I'm so excited about it, it is fully customizable!) | Monogrammed Travel Cubes (I have these and love them!) | Cosmetic Case