Food and family are the best part of any holiday! Here are my Christmas menus and recipes. These are some of our family favorites and special recipes I love to feed my family to make the day extra special. I hope you love them too! We only eat two meals on Christmas. A large breakfast and large dinner with a lot of snacking in between!
My Christmas Breakfast Menu
Homemade Belgium Waffles – This recipe is from my mom. She made it for the first time after buying my favorite waffle maker! It's the best waffle maker of all time! These waffles turn out so well when cooked in this maker. The nice thing about this recipe is you can make the batter the night before you serve them!
Homemade Buttermilk Syrup – This is my kiddos absolute favorite syrup ever! It is fabulous on these waffles and on pumpkin waffles and buttermilk pancakes too!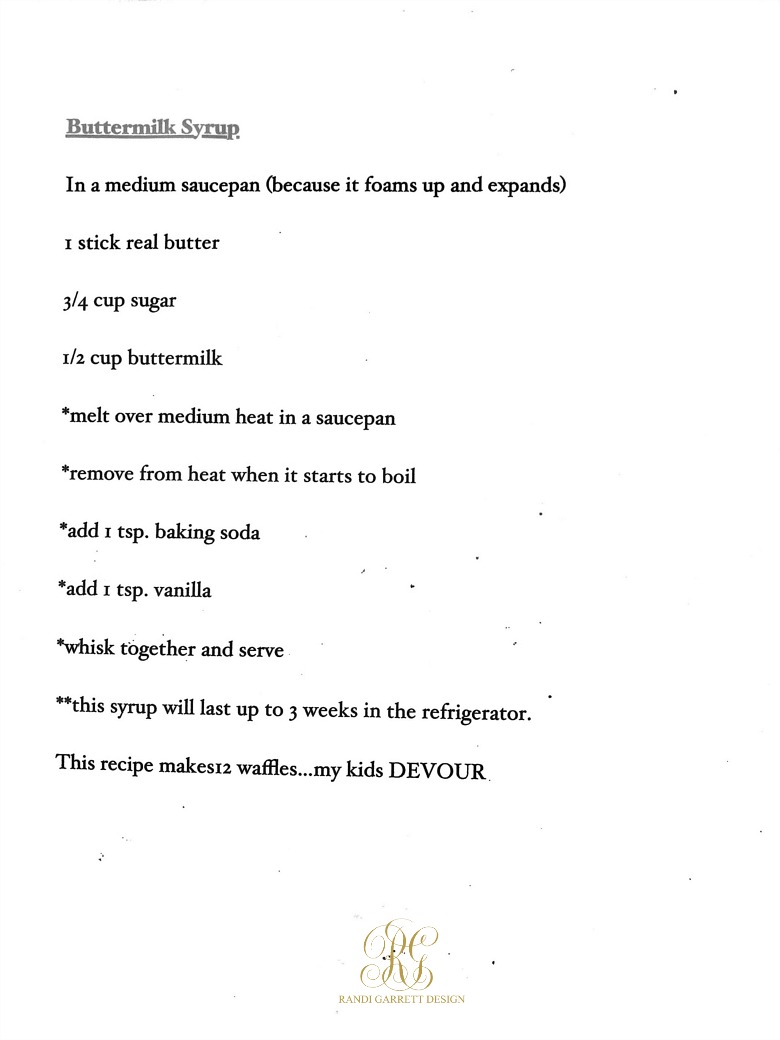 Sugared Strawberries – Just slice a pint of strawberries and pour 1/4-1/2 cup sugar over the top. Let the strawberries and sugar emulsify.
Sausage
Orange Juice
My Christmas Dinner Menu
Prime Rib- This Prime Rib recipe is amazing.
Horseradish Sauce – I always serve our Prime Rib with this Whipped Horseradish Sauce.
Maple Vanilla Carrots – Matt's Mom made these for Thanksgiving years ago! We loved them so much, we started serving them as part of our Christmas dinner. You will love them!
Scalloped Potatoes – This recipe is one of our family's all time favorite! We make this on special occasions and love serving it for Christmas dinner. Make sure your potatoes are paper thin or up the cooking time significantly.
Homemade Rolls – I am not a pro when it come to making rolls! I am excited to try my friend Melissa's rolls this year. They have rave reviews!
Orange Butter – This is my secret weapon for any fancy meal! Not only does it make your rolls taste amazing, it is a detail that takes your meal from ordinary to extraordinary without much effort. After whipping it up, place it in a pretty bowl with a washed rose bud. Your family will ooo and awwww! Try it on my waffle recipe too!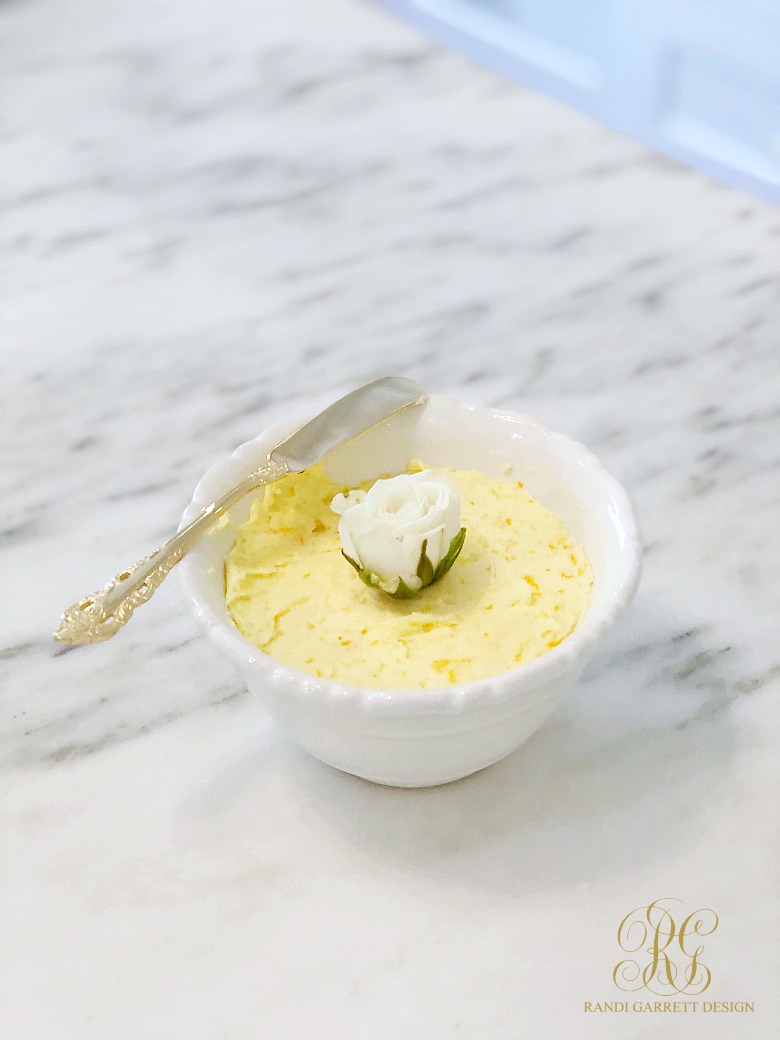 White Cake with Cranberry Filling and Orange Buttercream – I found this recipe several years ago and have made it every Christmas since. It is a gorgeous, delicious dessert! I use Trader Joe's Vanilla Cake mix instead of making the cake from scratch.
We always have Christmas crackers on each place setting for Christmas dinner. Crackers are an old english tradition. My mom grew up having them, so she did it for her kids, and now I'm doing it for mine! Each cracker comes with a tiny novelty toy, joke and paper hat to wear. We open our's before we eat and have dinner wearing our paper hats! It's a tradition I love!