My Oh Holy Night Christmas Home Tour has just a few spaces left to share, our offices and our dining room! Today I am sharing a peek into my home office and our den styled for Christmas. In the next few days I'll share our dining room with lots of Christmas styling tips!
Our office spaces are the first rooms you see when you come into our home. So I like to really fill them with holiday cheer! My office starts off nice and clean December 1st. Over the month, it gets piled high with Christmas packages and gifts waiting to be wrapped! I love having a magical space to work, wrap and study!
The den is used mainly by the children. They do homework, study and play games in here. My sister and her family with 4 children (all my kid's ages) live in Italy. The time difference is significant. But our kids have worked out a schedule so they can play their favorite games online and still be "together" many day a week. So, I love to make this room a magical place for them to be.
I hope you enjoy this Christmas Home Tour – Home Office edition and get some inspiration to help make your home a little more magical this Christmas season!
This post contains affiliate links. Read my disclosure policy here.
Oh Holy Night Christmas Home Tour – Home Offices
My Office
Simple little touches transform my office onto a winter wonderland. Gold garlands, bottle brush trees, gold leaves and white hydrangeas are all this room needed to give it a Christmas feeling!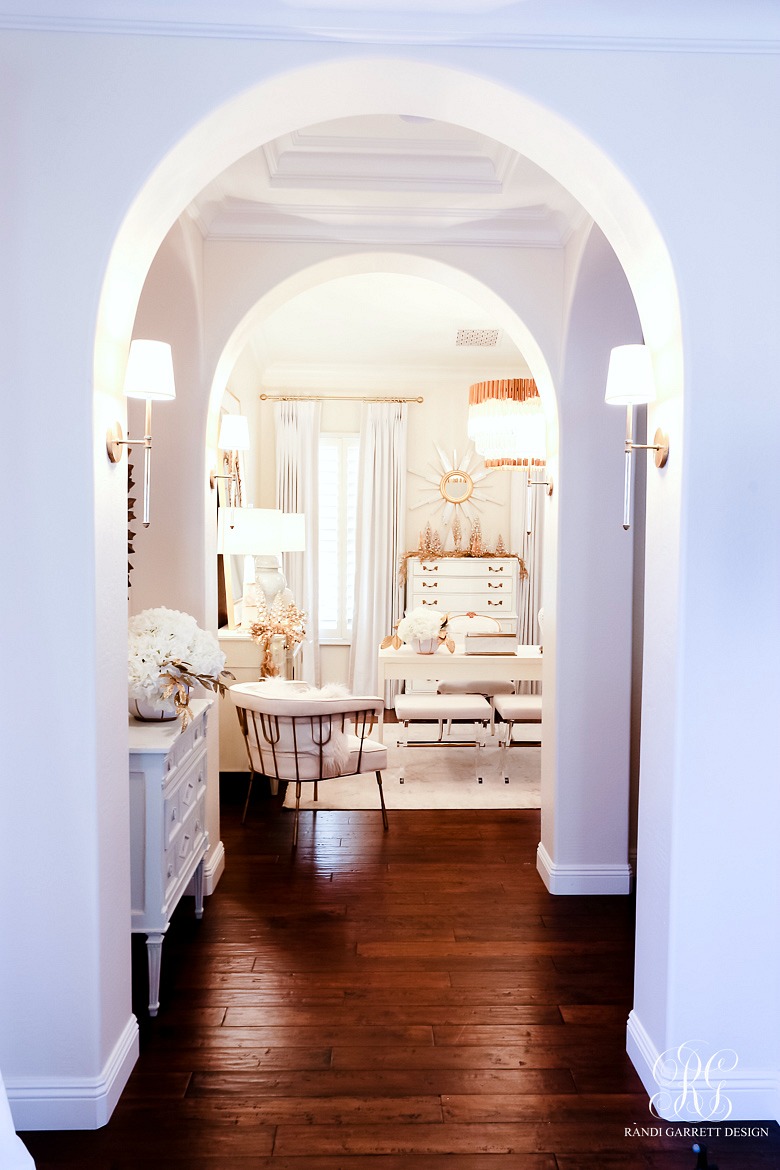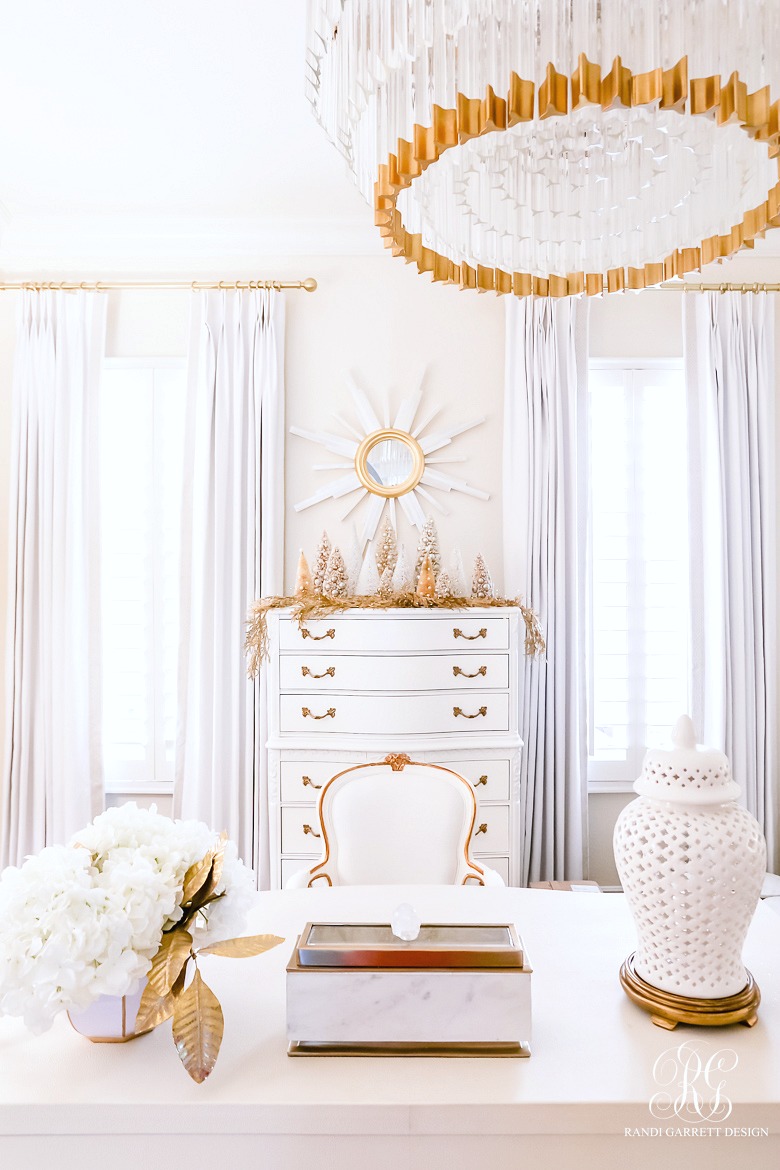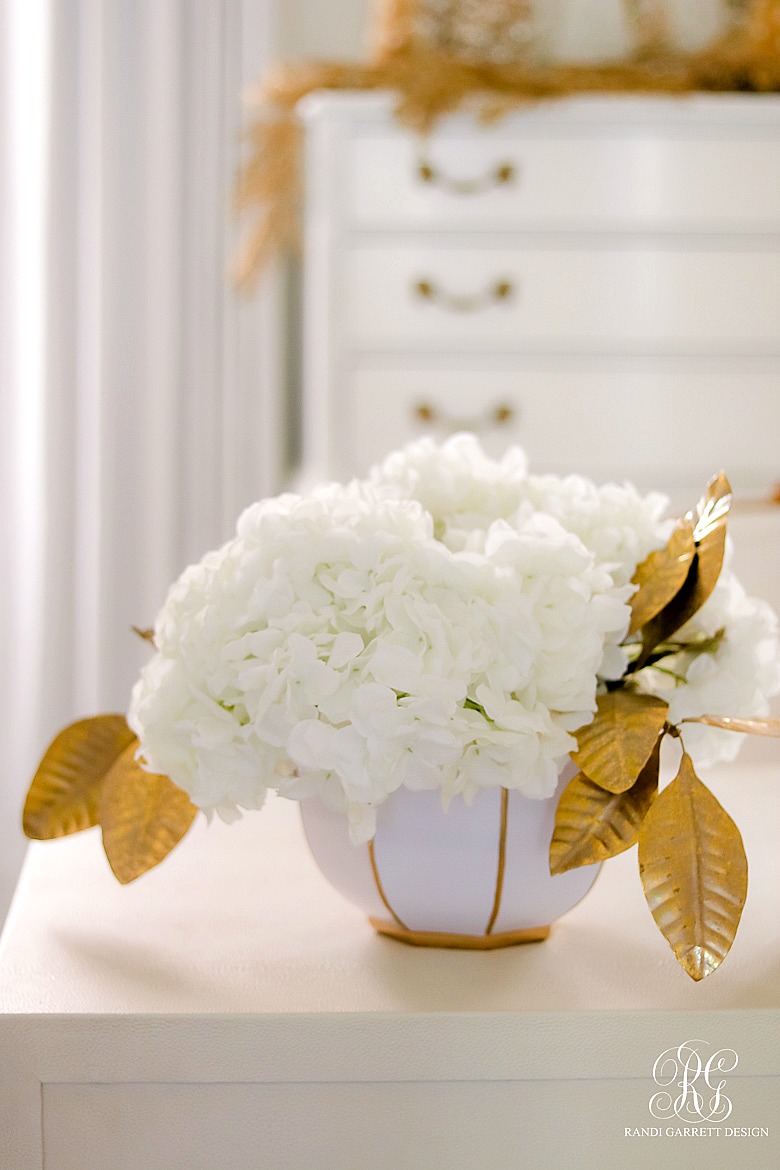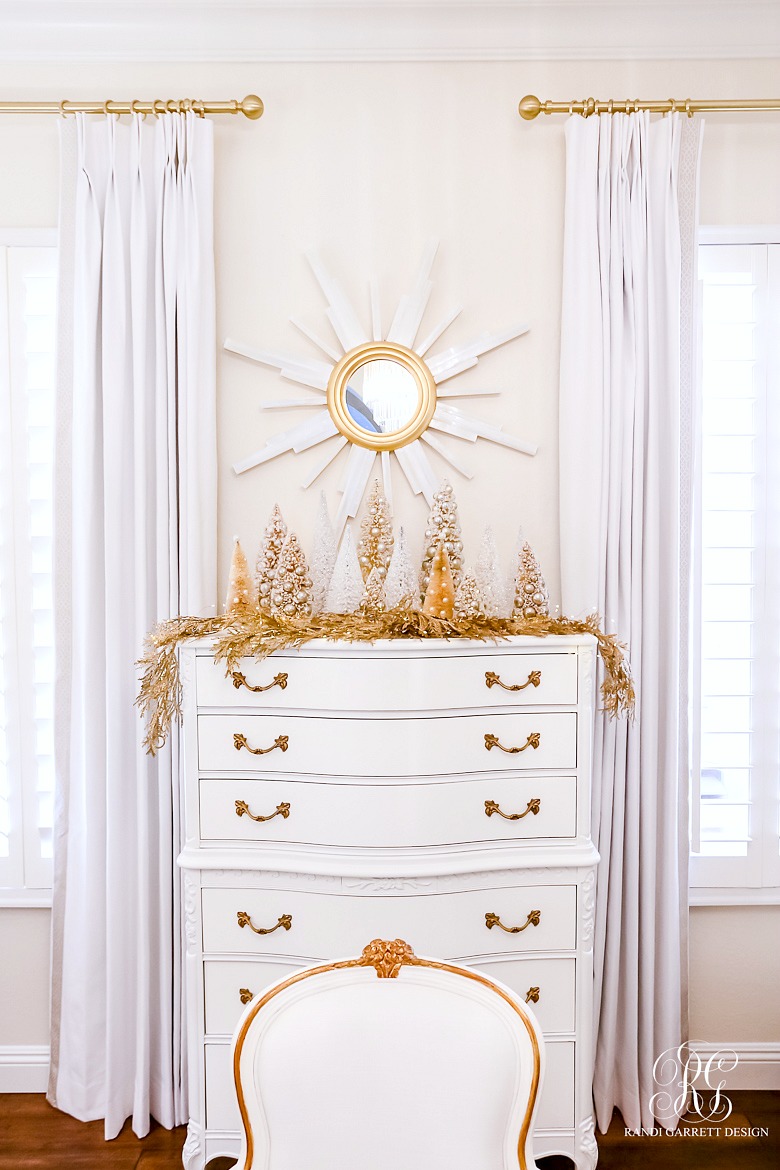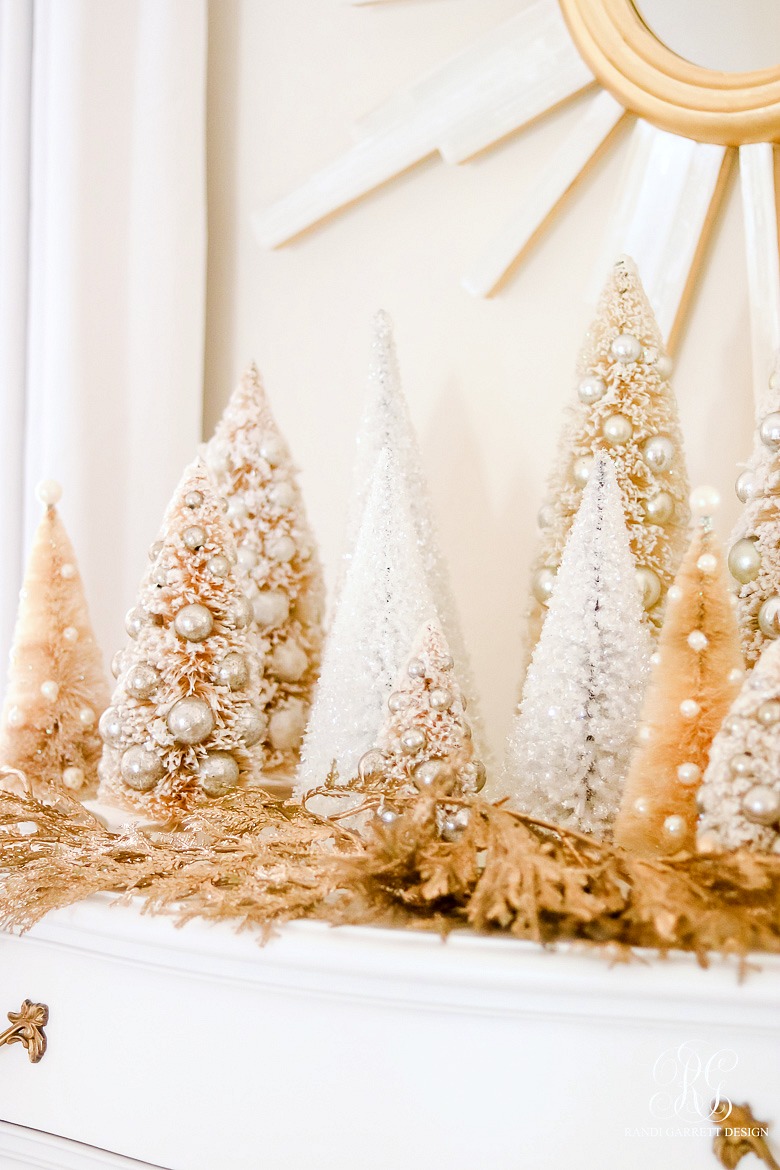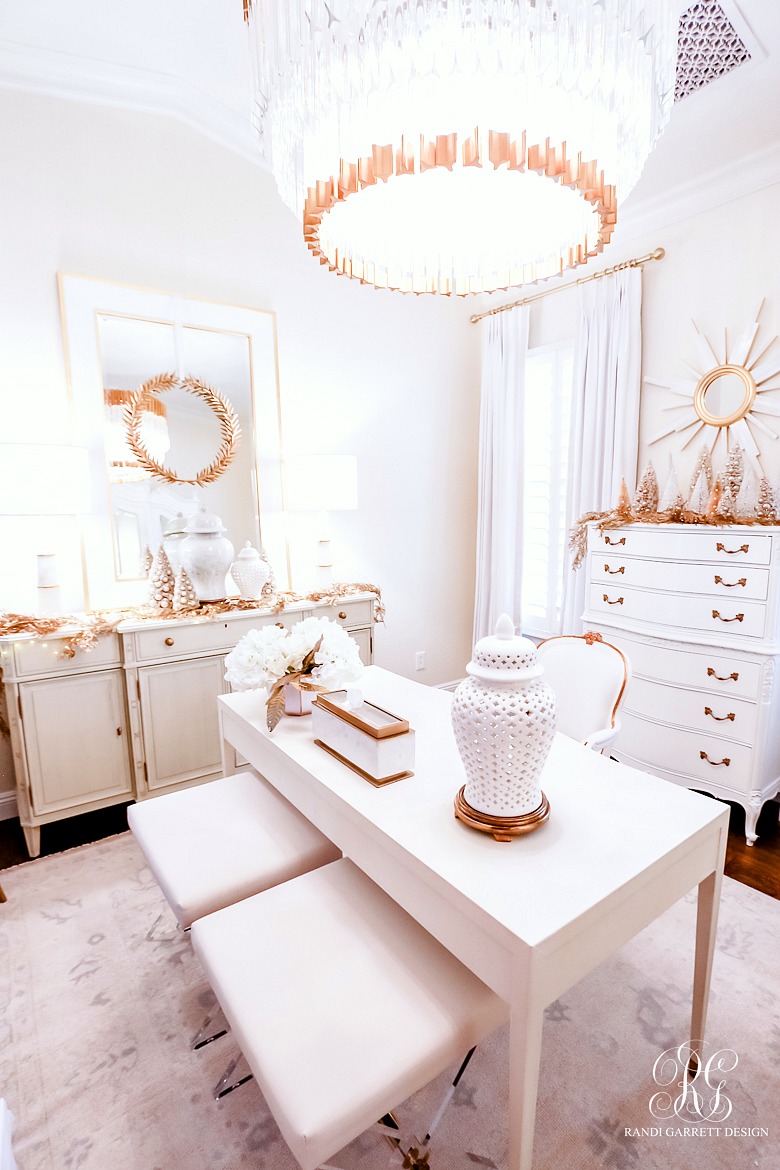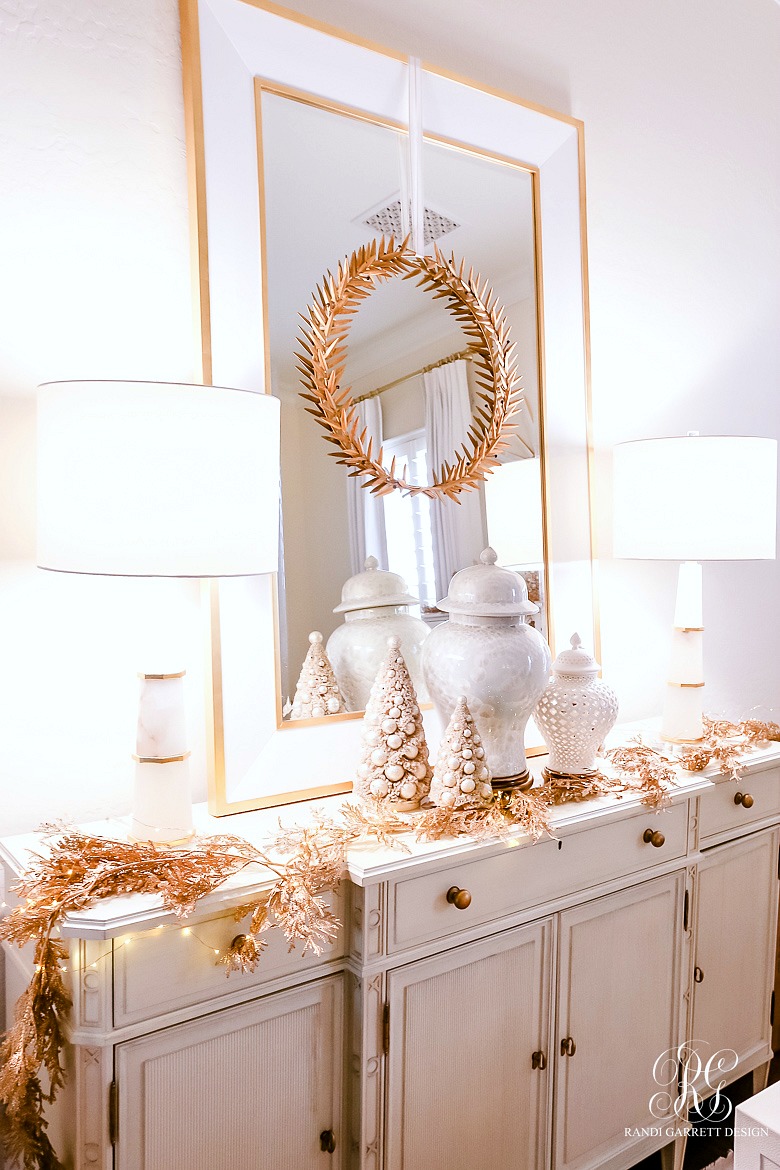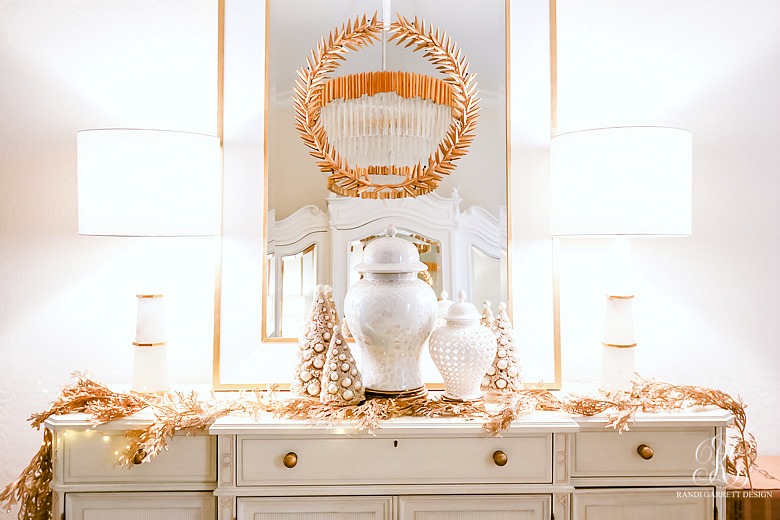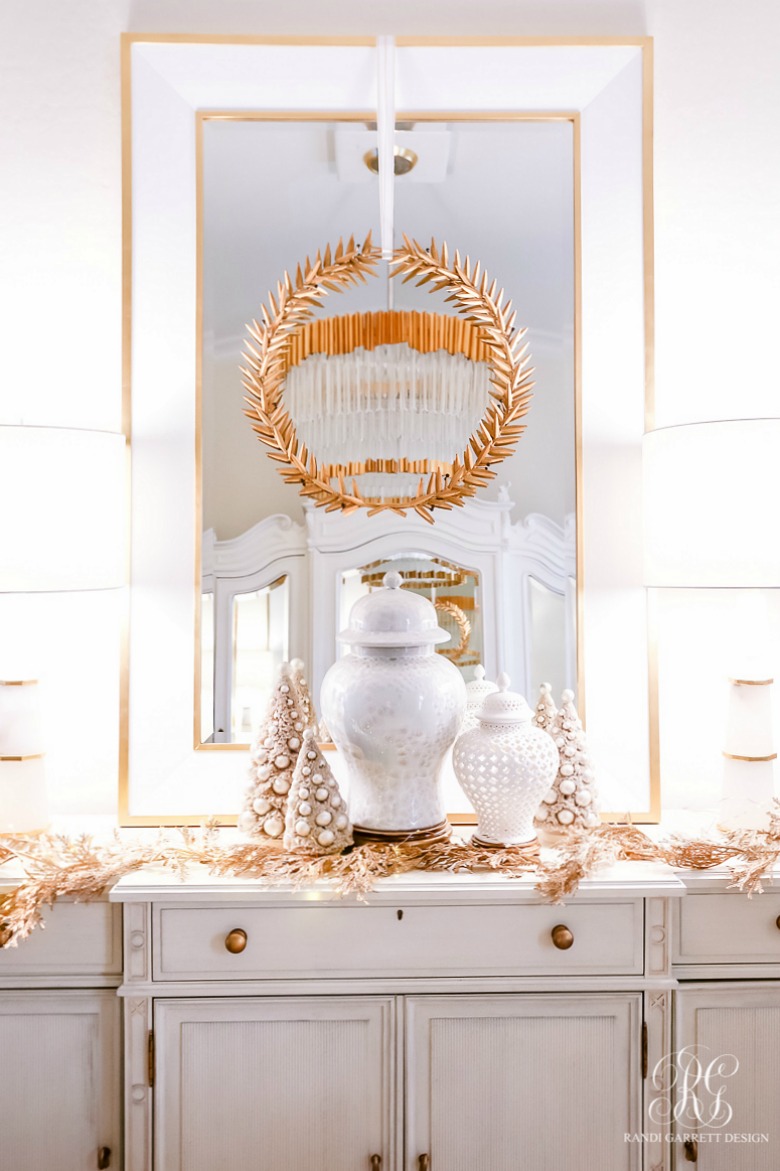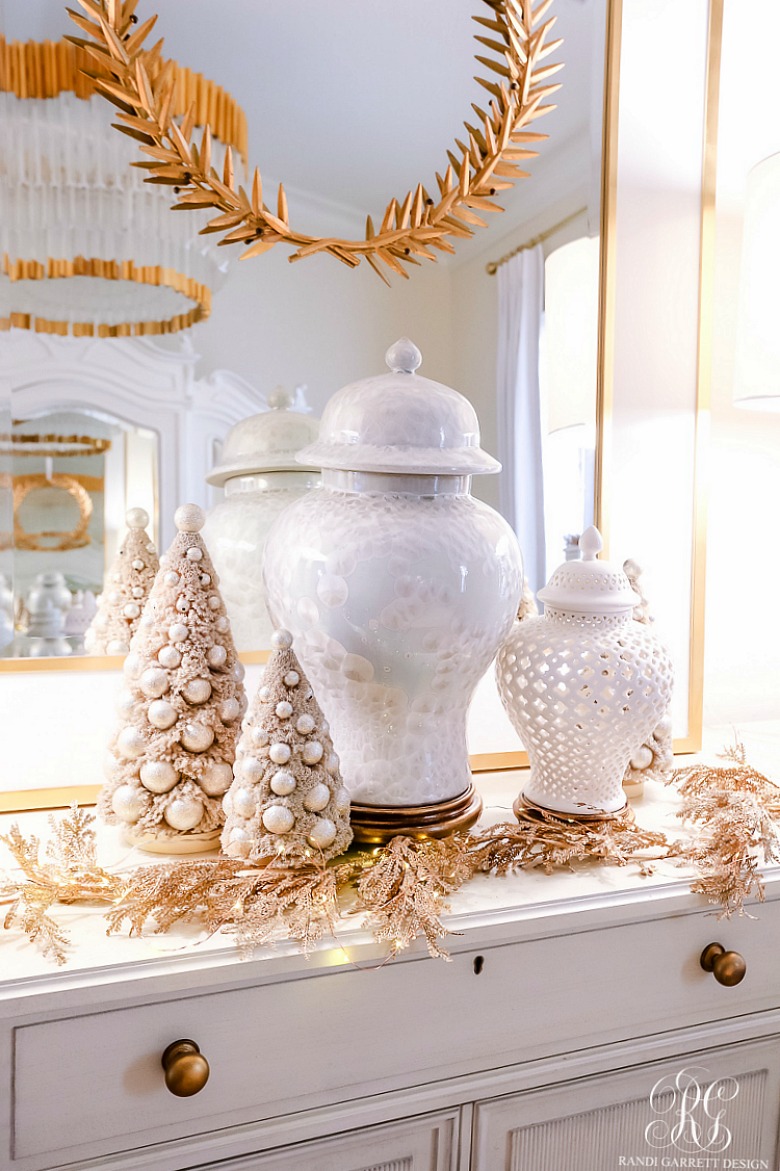 Den
In the den, a small tabletop Christmas tree makes a big impact! I simply placed it inside a white planter. Blue and white ginger jar ornaments are the star of the tree.
Use a few small wreaths to dress up a hurricane. Tuck a few ornaments that coordinate with your decor to give it a more designer look.
Custom trim pillows give the room a beautiful tailored feel. These are gorgeous pillow for a fabulous price.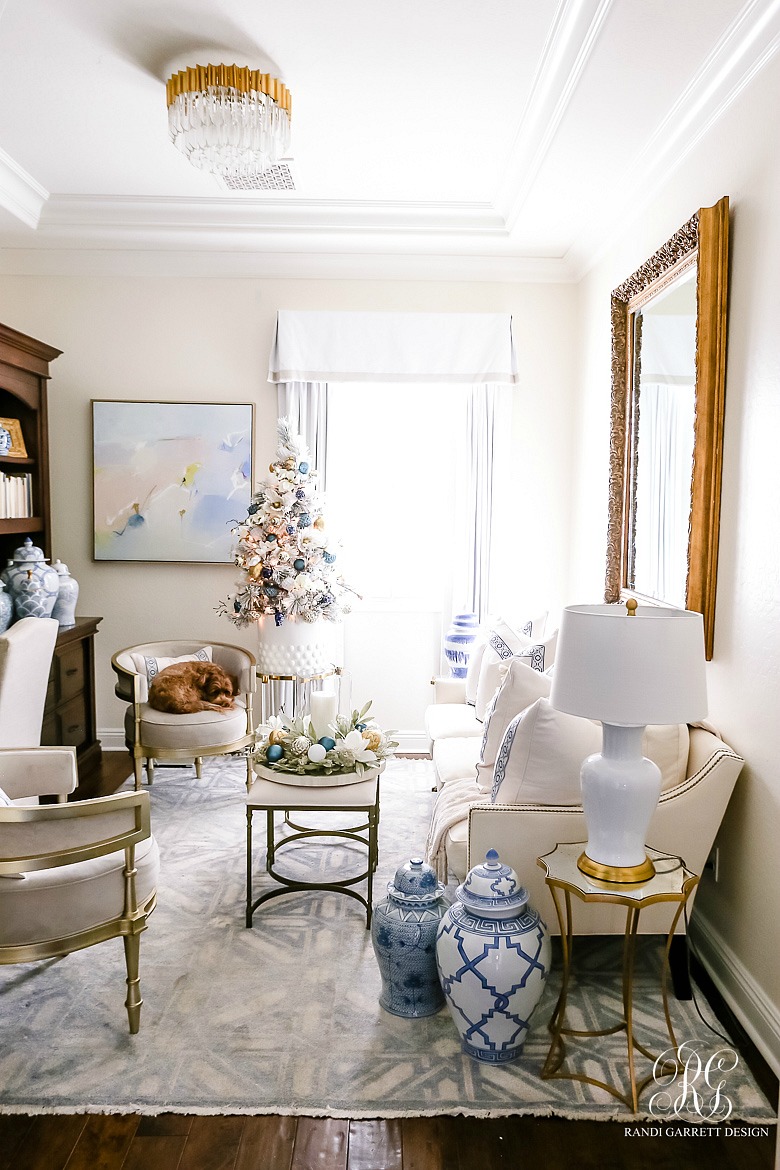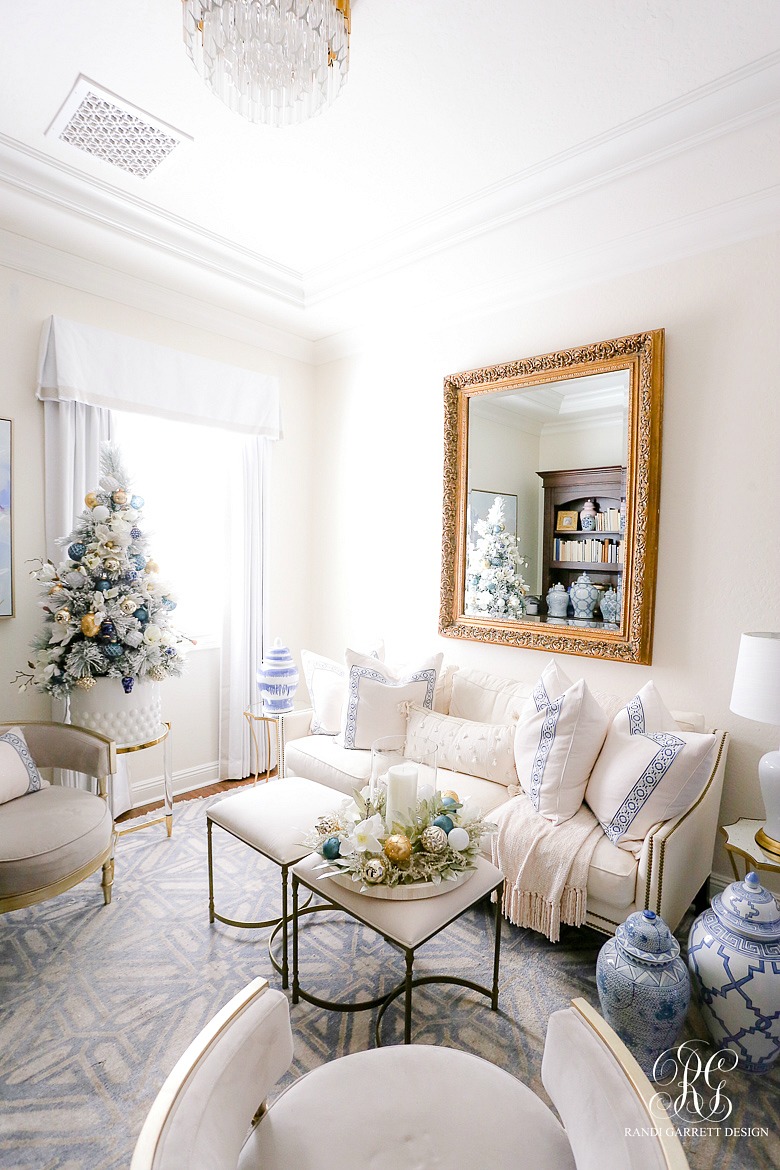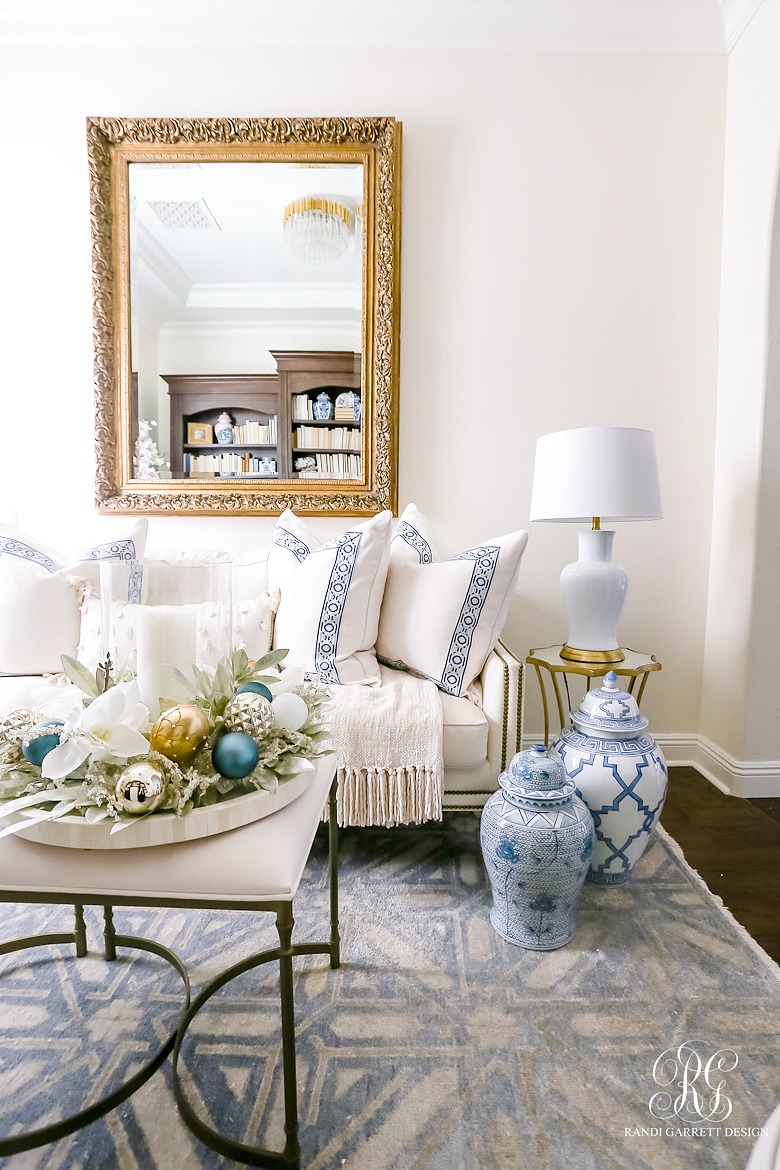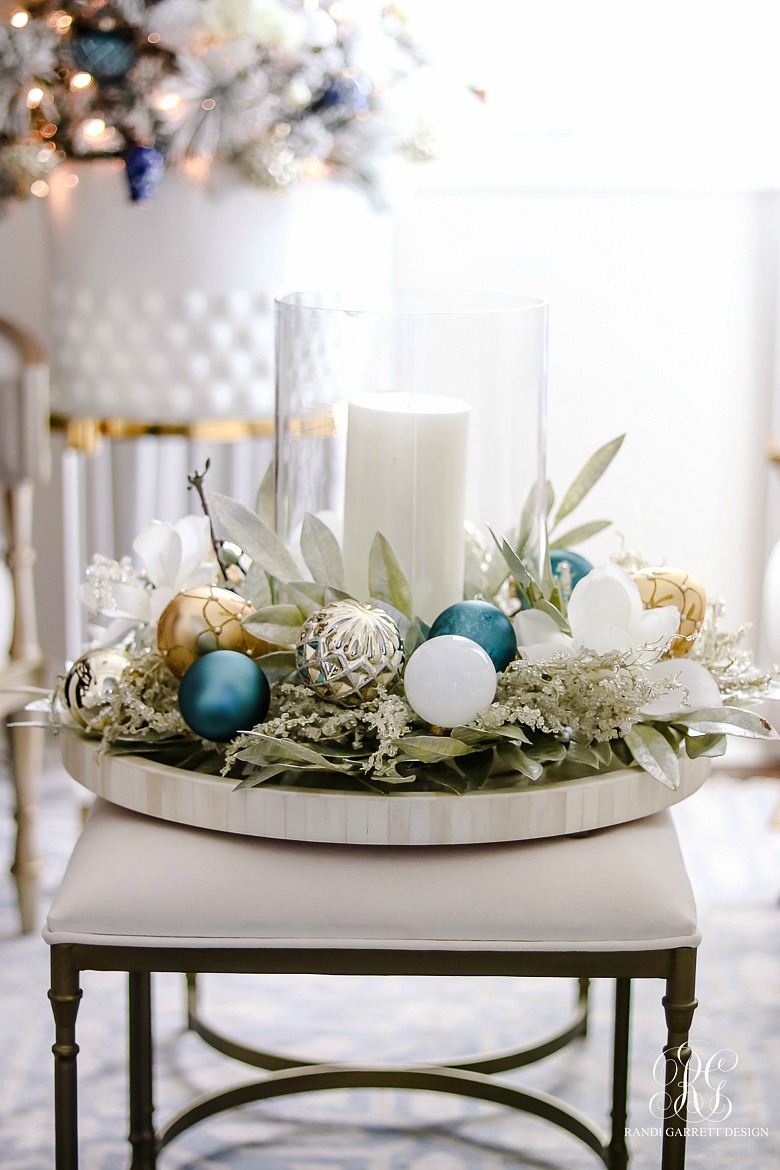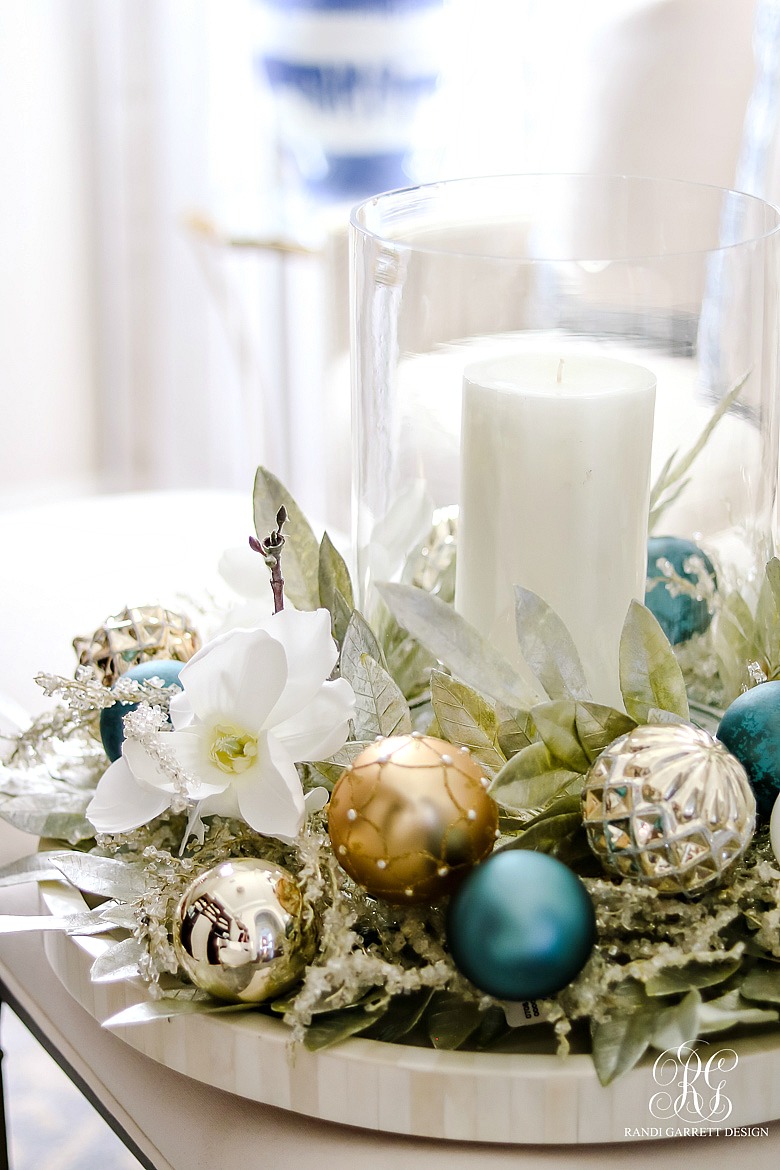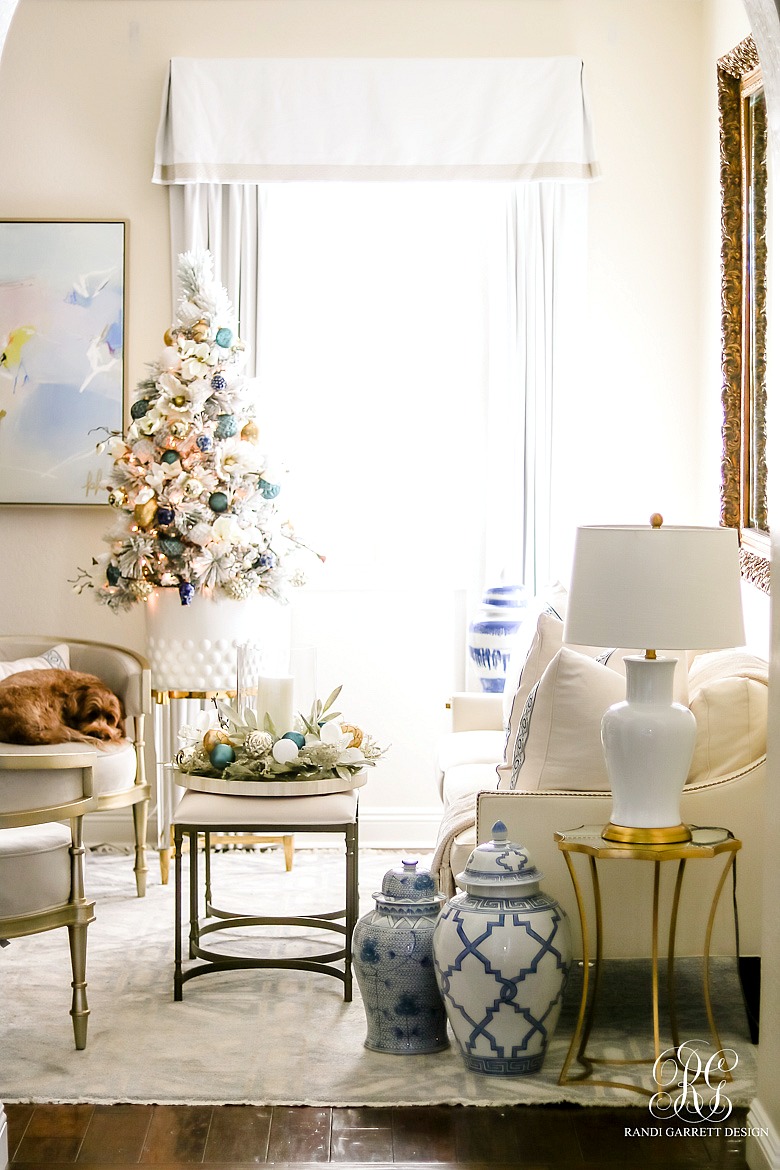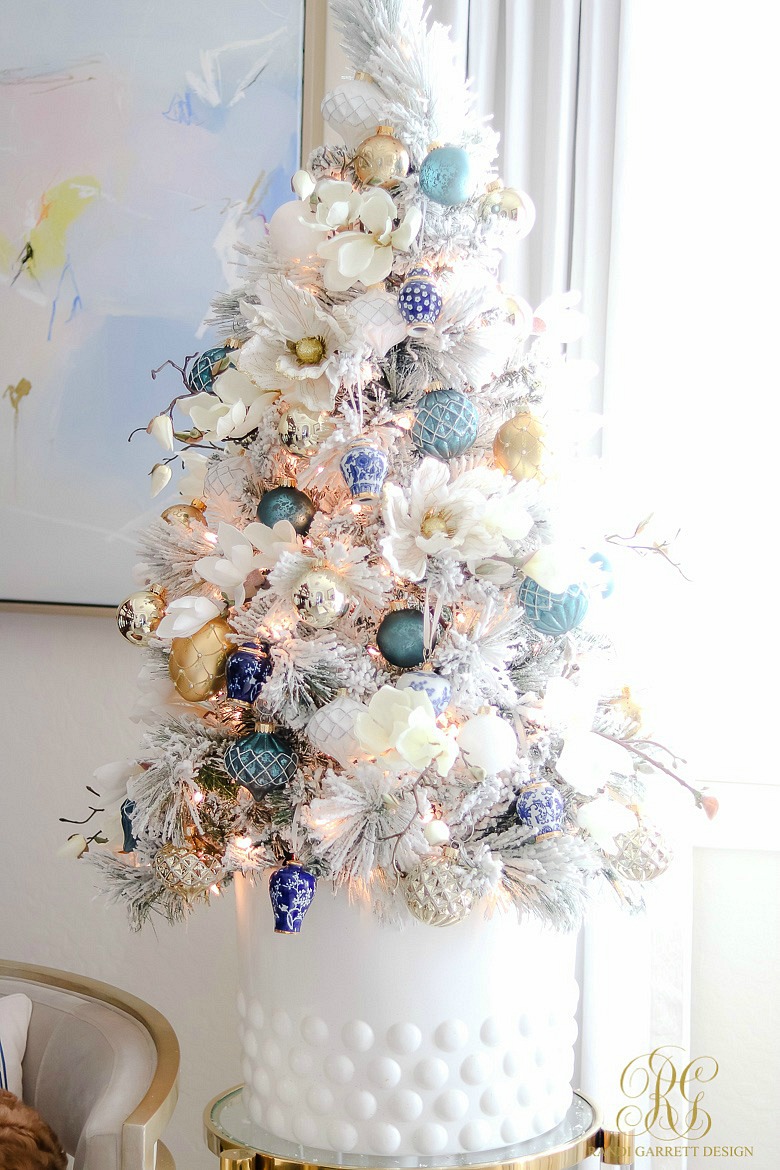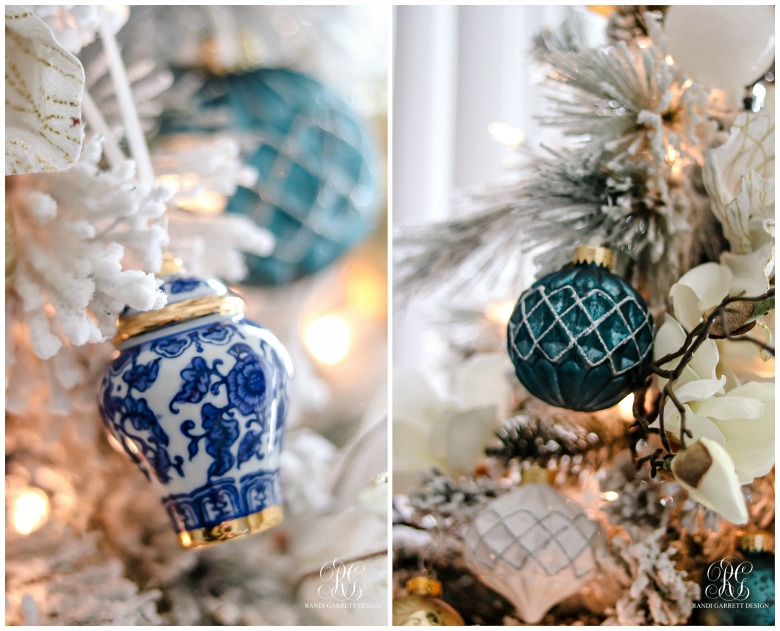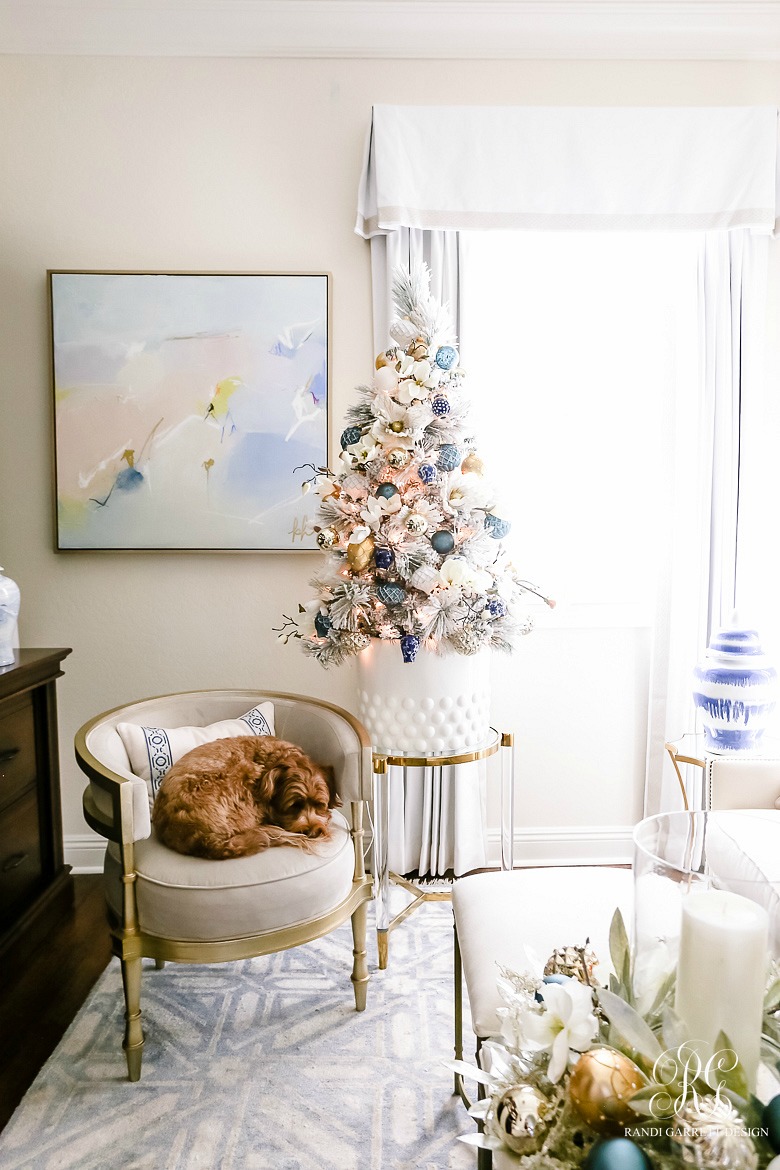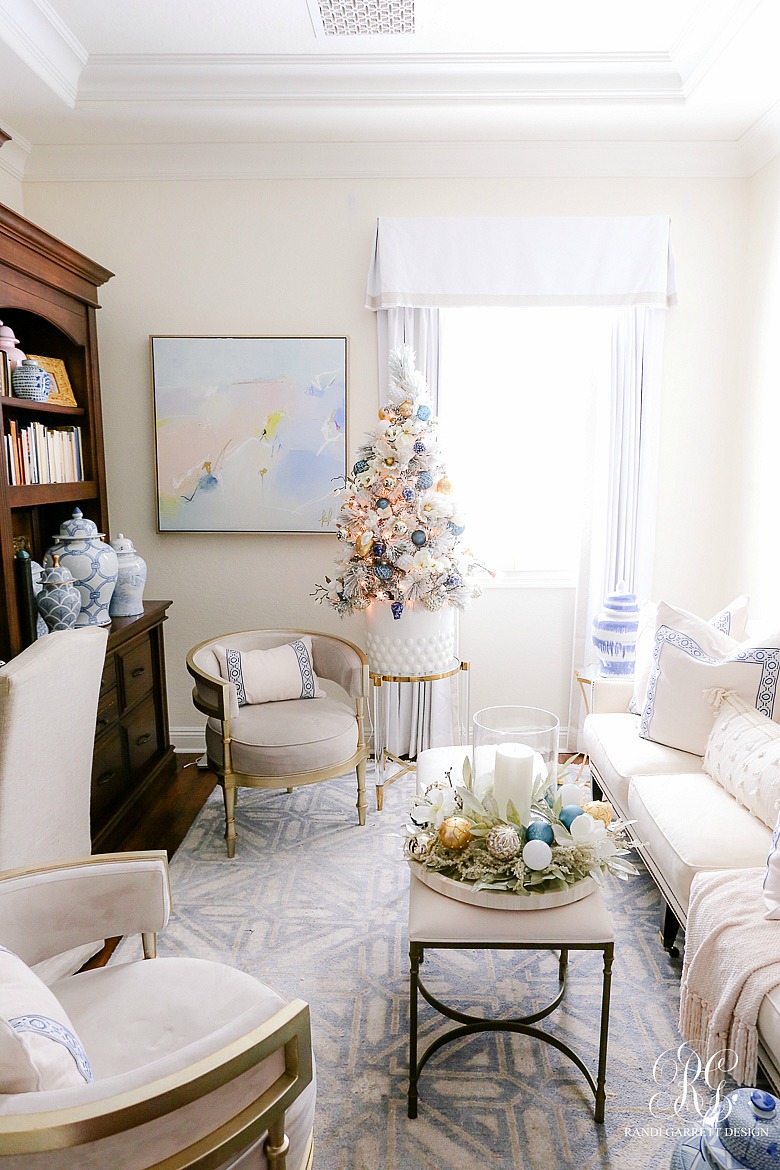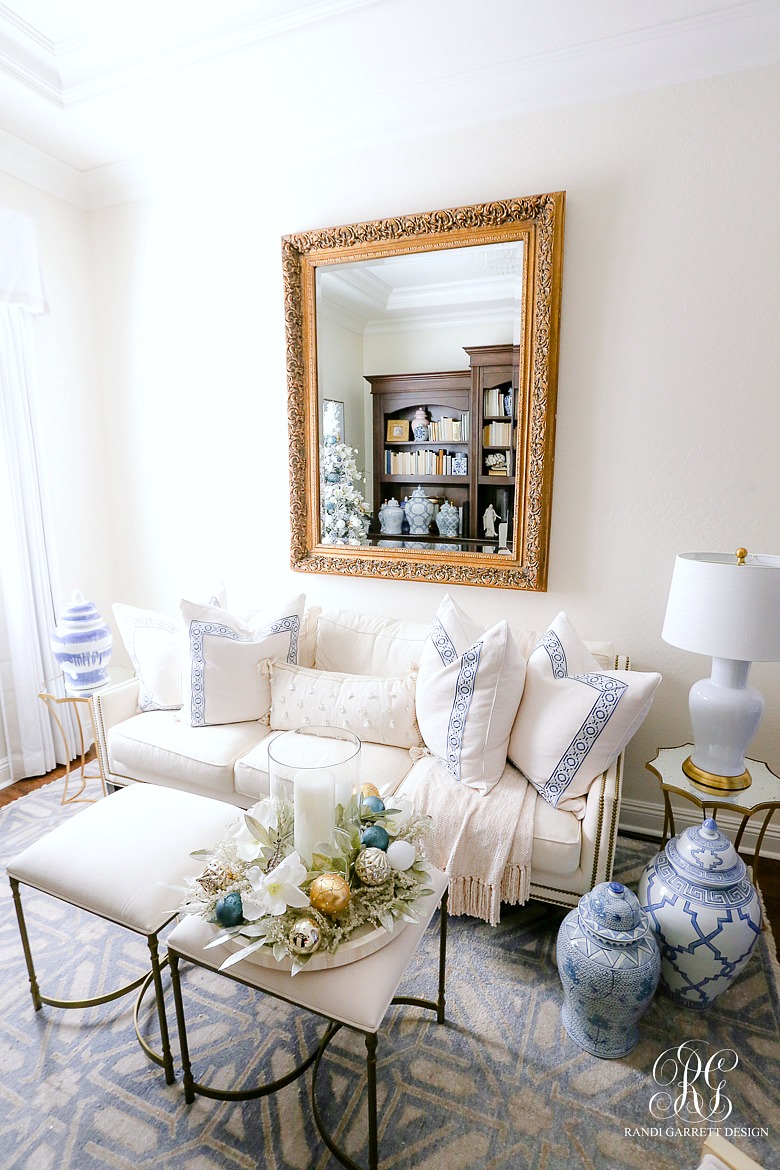 Wishing you a wonderful week of Christmas cheer!
You may also like to see our Christmas living room, Christmas kitchen, Christmas Porch and Entryway.