Today, I am SO excited to share some of my favorite decor pieces for your home all on sale! This is a fun round up of pieces that I love and get asked about all the time! The best part, they are on sale and ship free – yes everything ships free, as part of Wayfair's Way Day 2 day sale!!! Wayfair has the best selection of gorgeous pieces for every room in your home. I have said this many times, their selection and customer service are the best I have found.
I hope you find some beautiful pieces to spruce up your home! Here are just some of my favorite decor pieces from our home on sale!
This post contains affiliate links (full disclosure here) and is done in partnership with Wayfair.
My Favorite Decor Pieces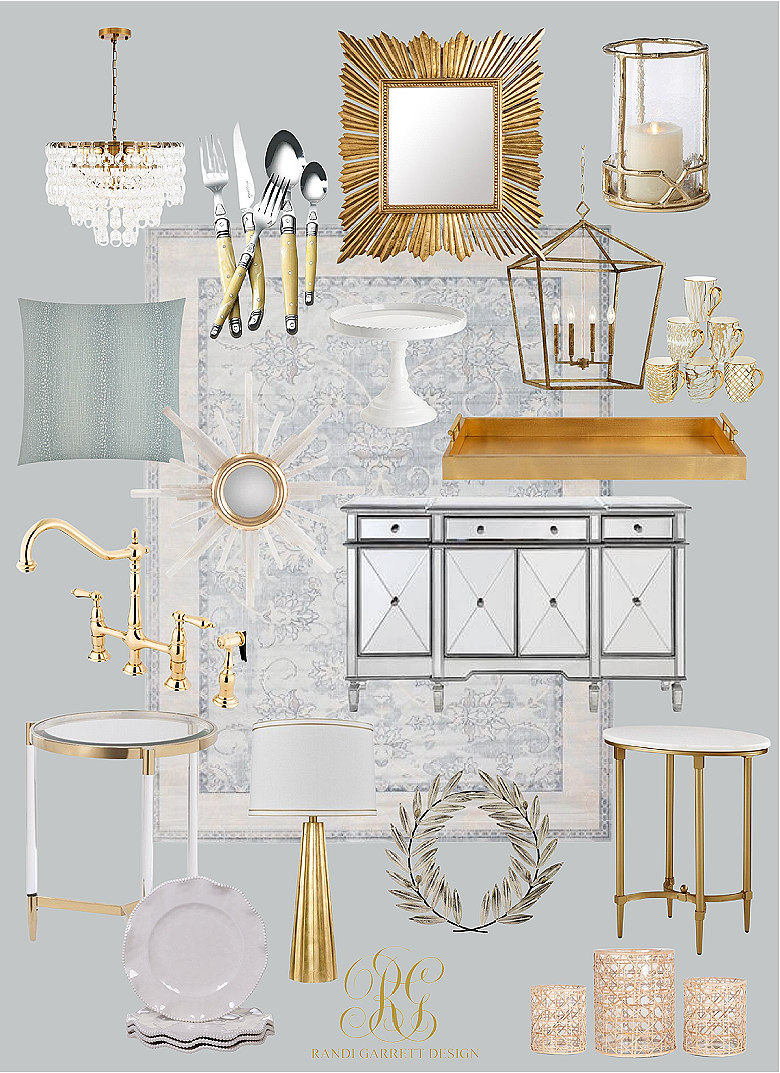 Brass Glass Drop Chandelier | Cream French Flatware | Rectangle Sunburst Mirror | Bamboo Hurricane | Antelope Pillow | Cake Stand | Gold Lantern Light | Gold Mugs | Selenite Sunburst Mirror | Gold Tray | Mirrored Buffet | Brass Kitchen Faucet | Lucite Brass Side Table | Gold Lamp | Metal Laurel Wreath | Marble Side Table | Ruffle Plates | Rattan Hurricanes | Rug
Let's start at the front door. These faux olive topiaries are gorgeous and look nice year round! Magnolia wreaths are also beautiful for any season!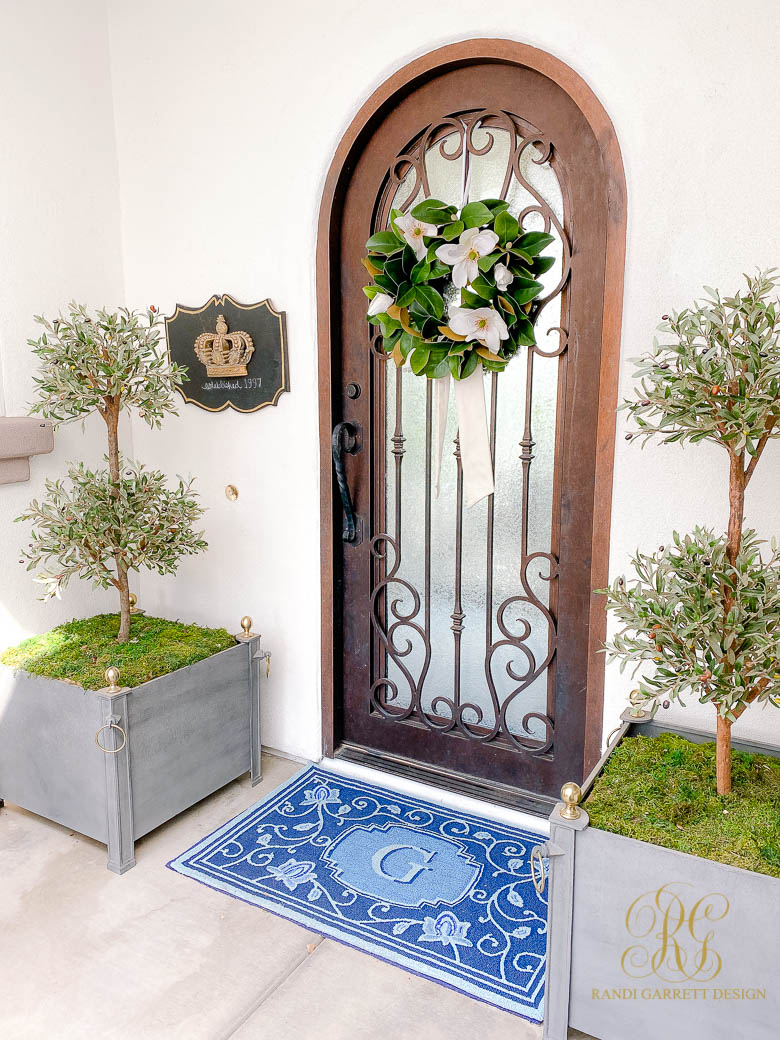 We recently did a mini makeover in our bedroom (which I can't wait to share with you0! Look at our new sunburst mirror! I love it so much! It's now on sale and ships free! Dang! I wish I would have waited to purchase it! I also found similar mirrored nightstands, bedding and accessories all on sale for you! Check out some of my other favorite mirrors from our home below.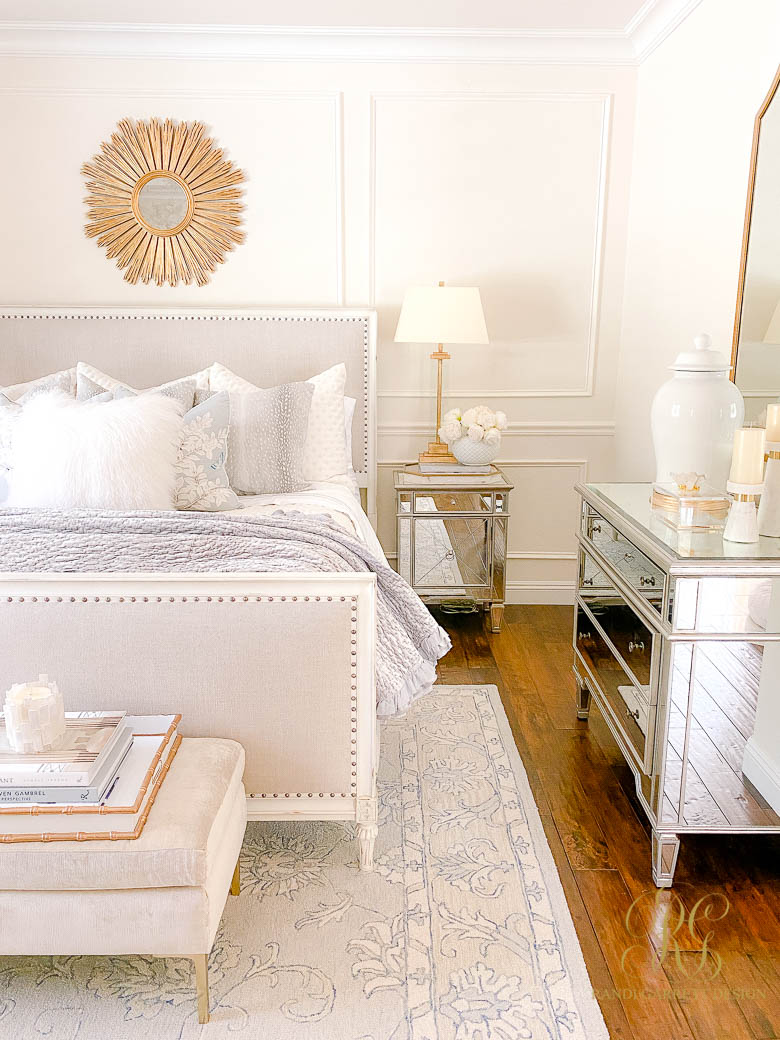 Lighting makes a room! Here are some lighting options I love!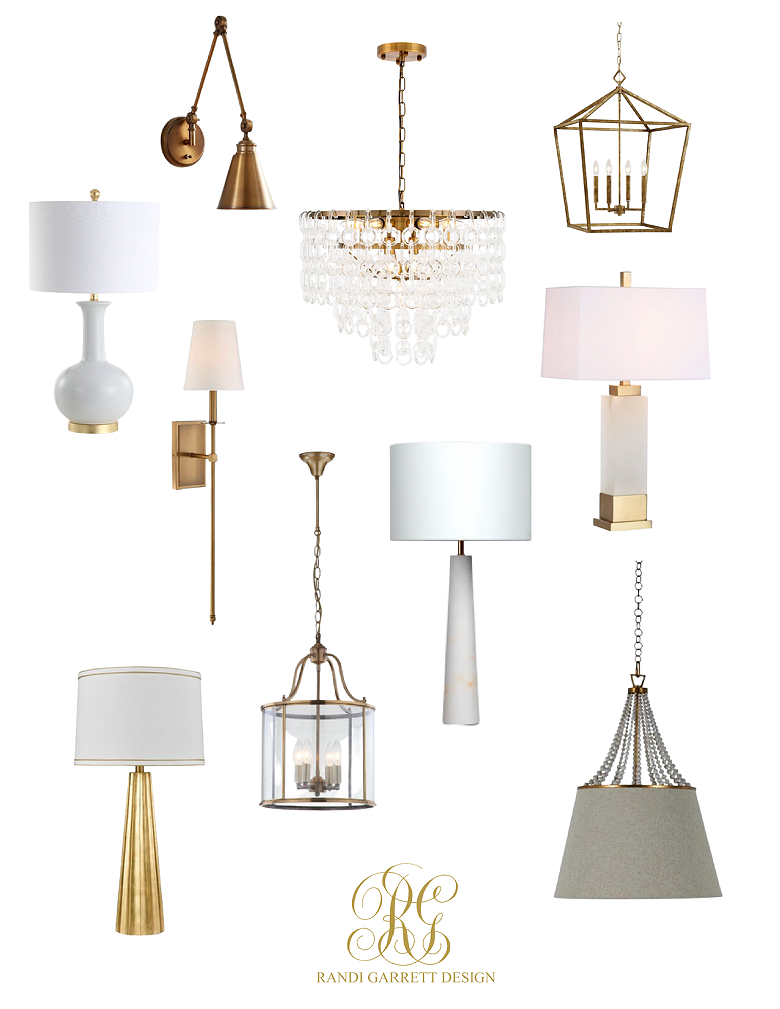 There are so many of my favorite decor pieces in my office. The selenite starburst mirror just might be my favorite mirror in our home! I found some similar pieces for the other pieces I love that are sold out so you can still get the look.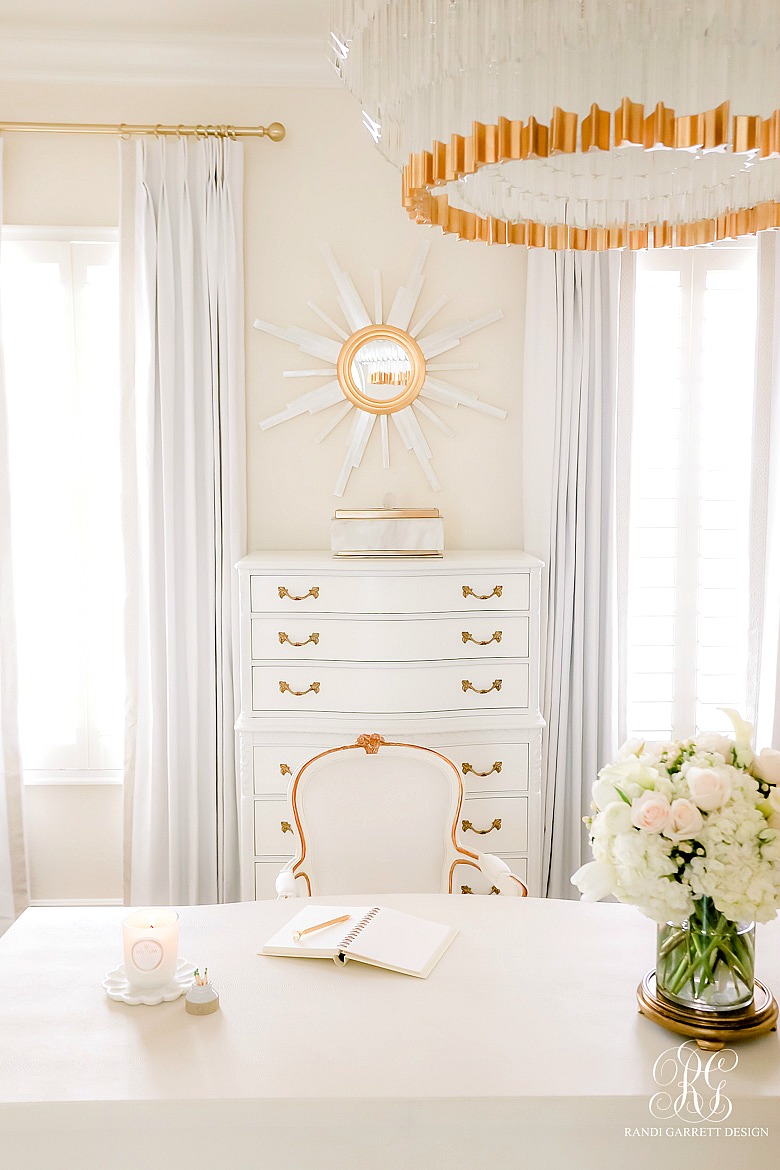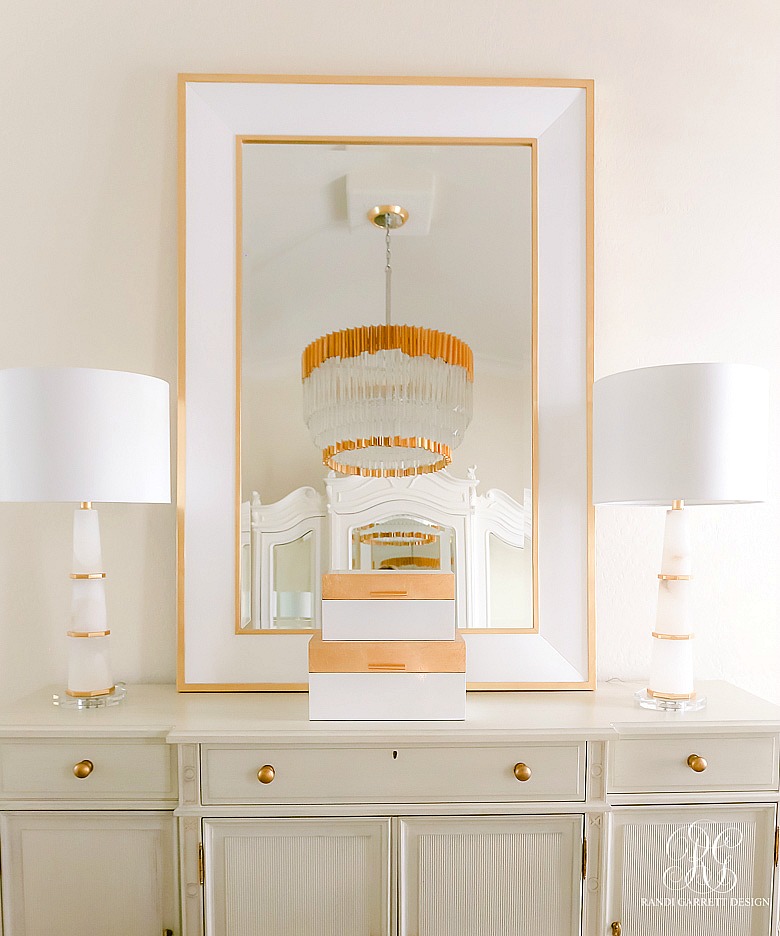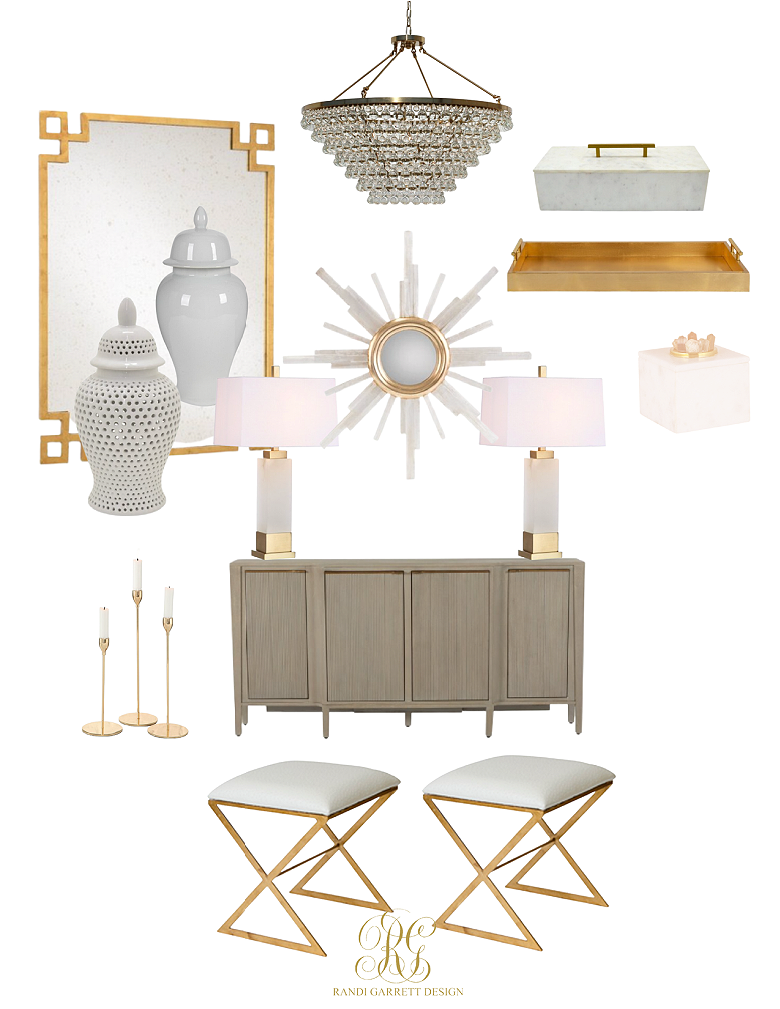 Rugs are one of my favorite ways to transform a room! Here are some of my favorites from the sale! Here is a link to my exact blue rug! I love it so much and it's so affordable!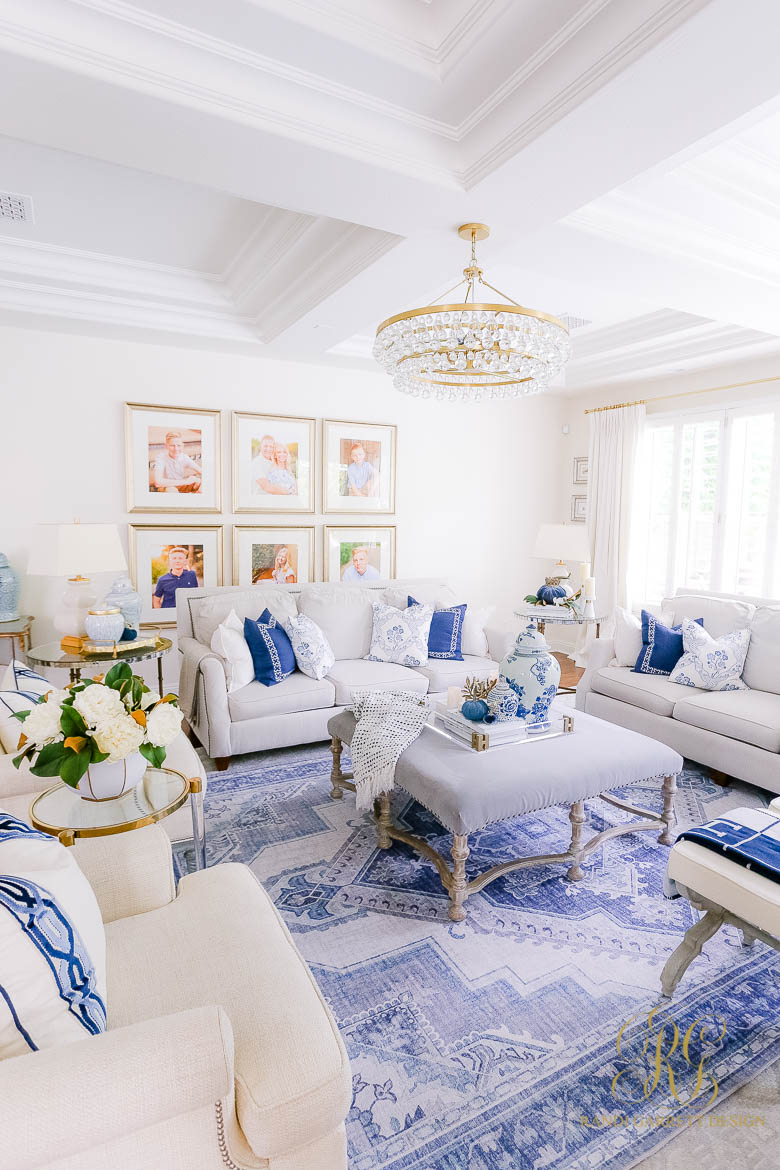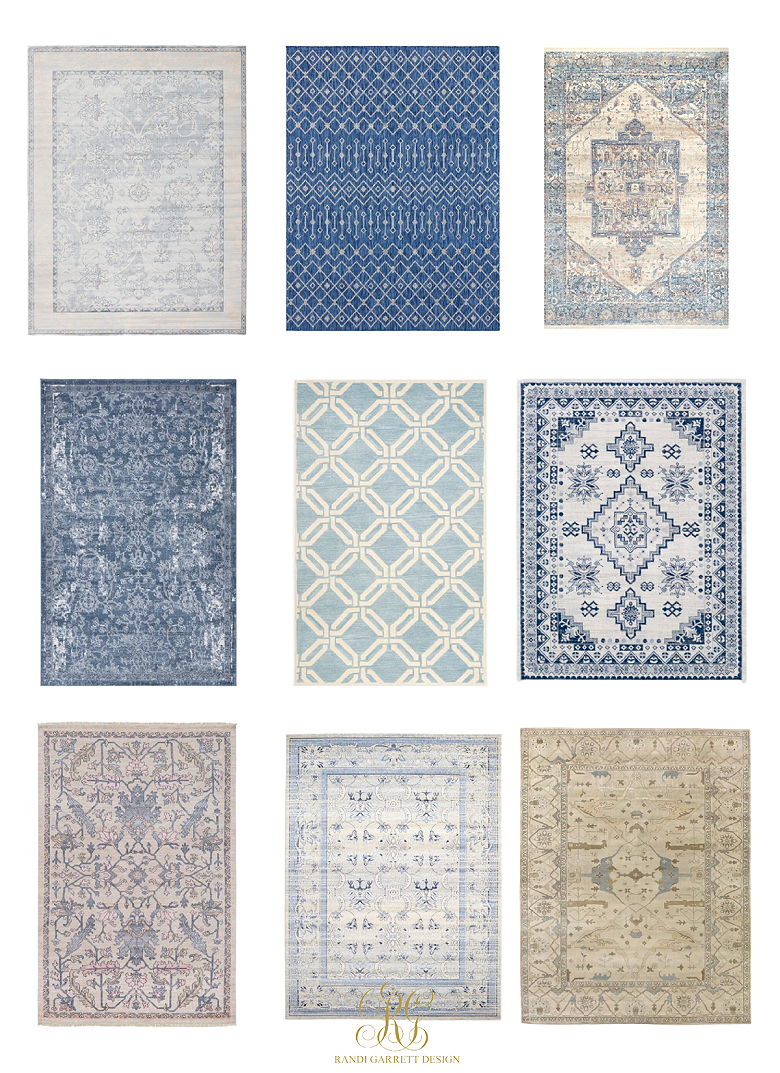 I am so excited to share that I found my accent tables in our family room! I was able to find my brass and lucite side table and I found a similar marble and brass side table that looks almost exactly like mine for less! Our mirrored bamboo tables are discontinued, but I found this beautiful gold bamboo table that helps you get the same look! You will also see some similar console tables to my sold out entry table.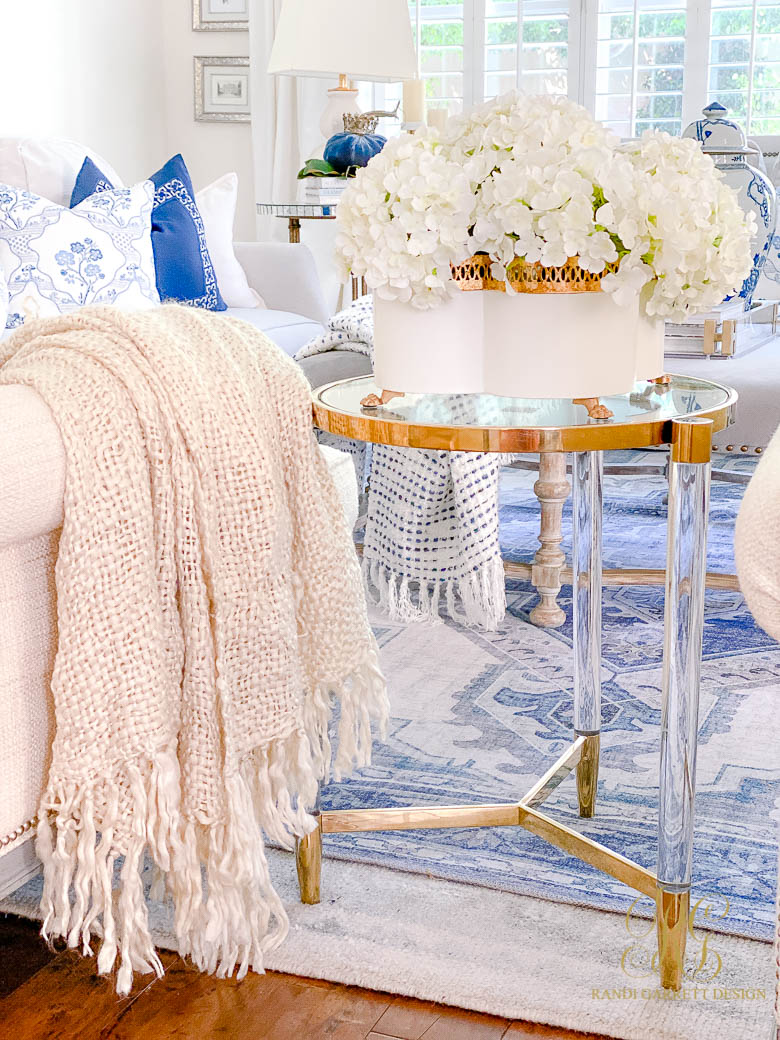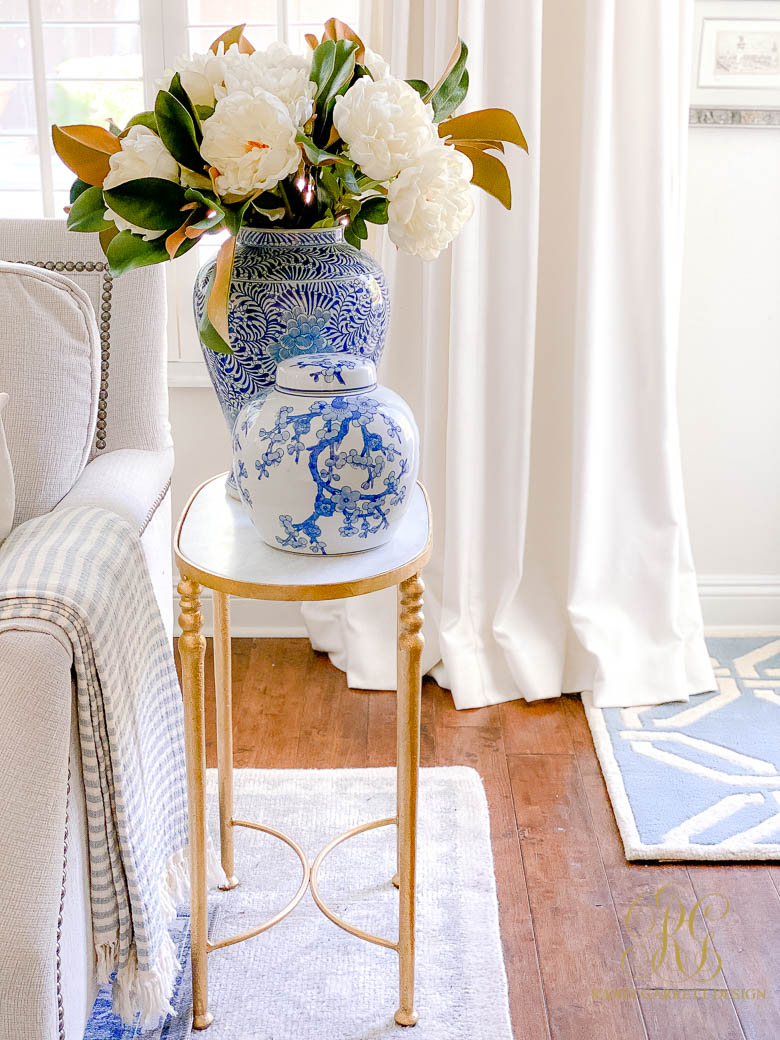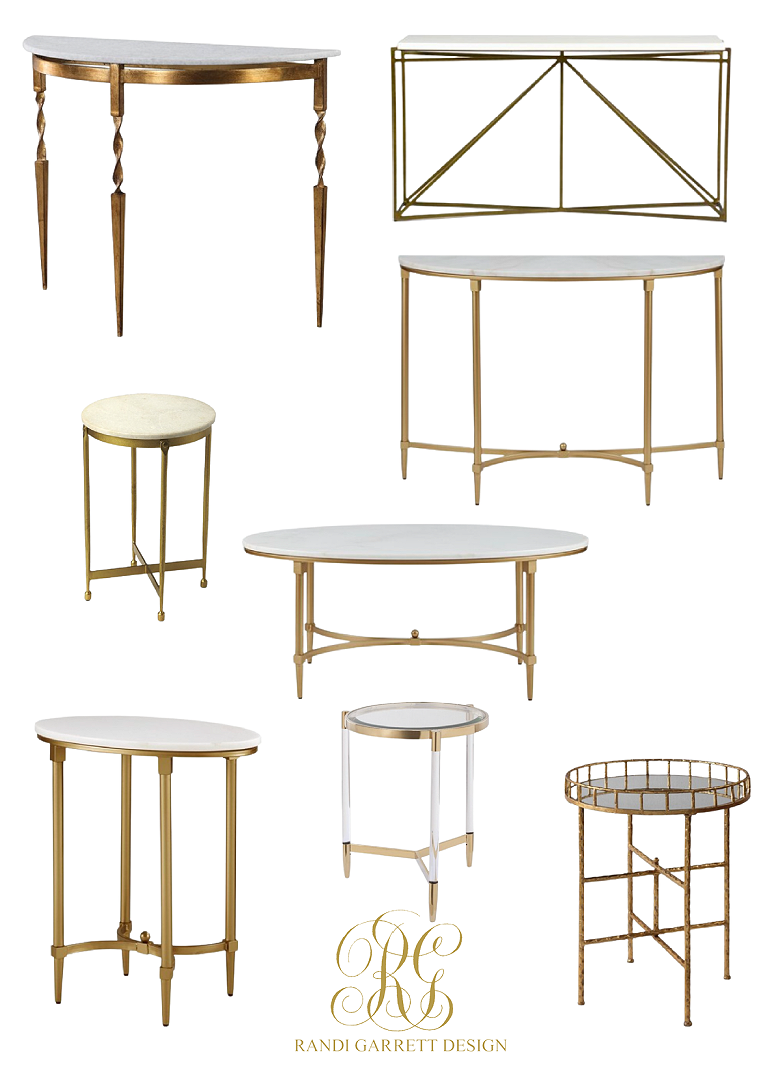 You guys know how much I love to bake and entertain! I've rounded up some of my favorite cake stands, dishes and entertaining pieces I know you will love too!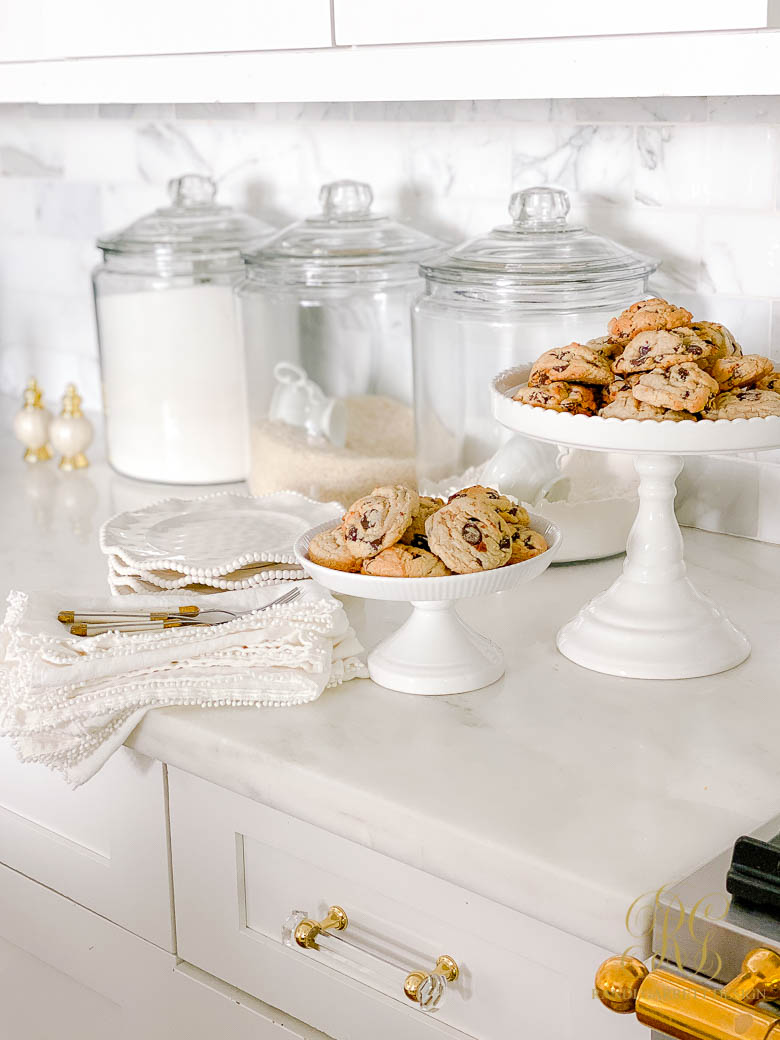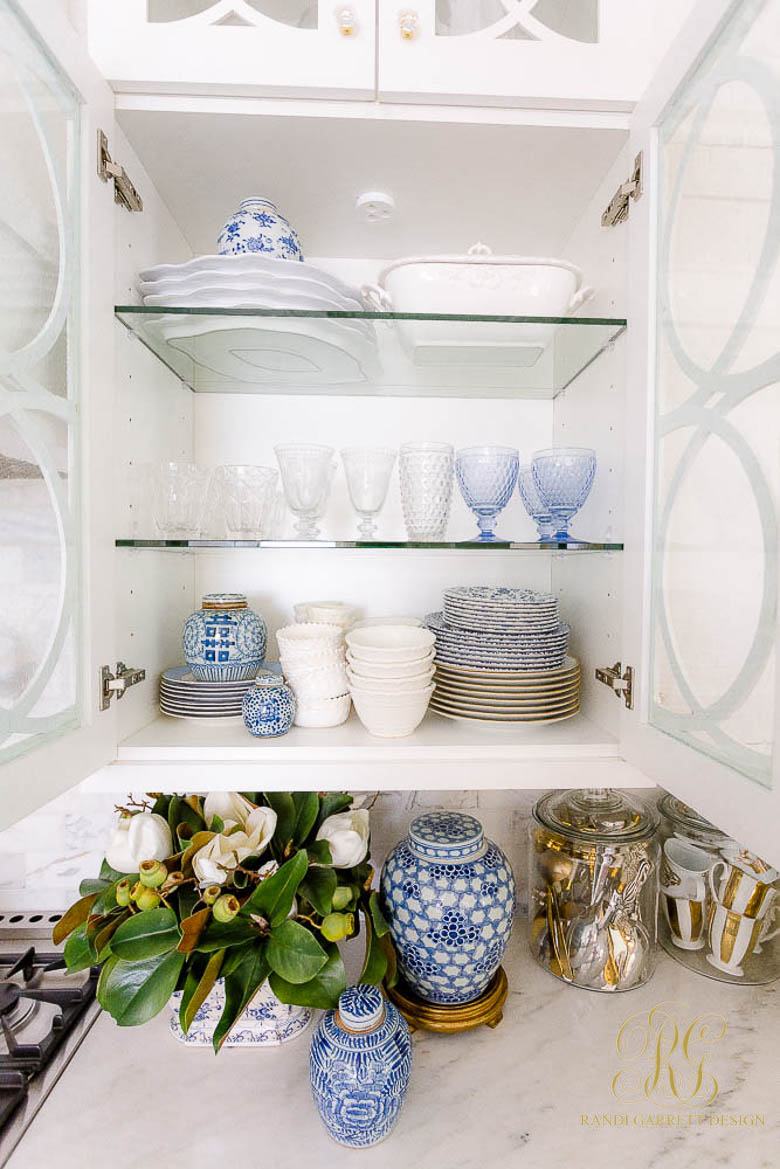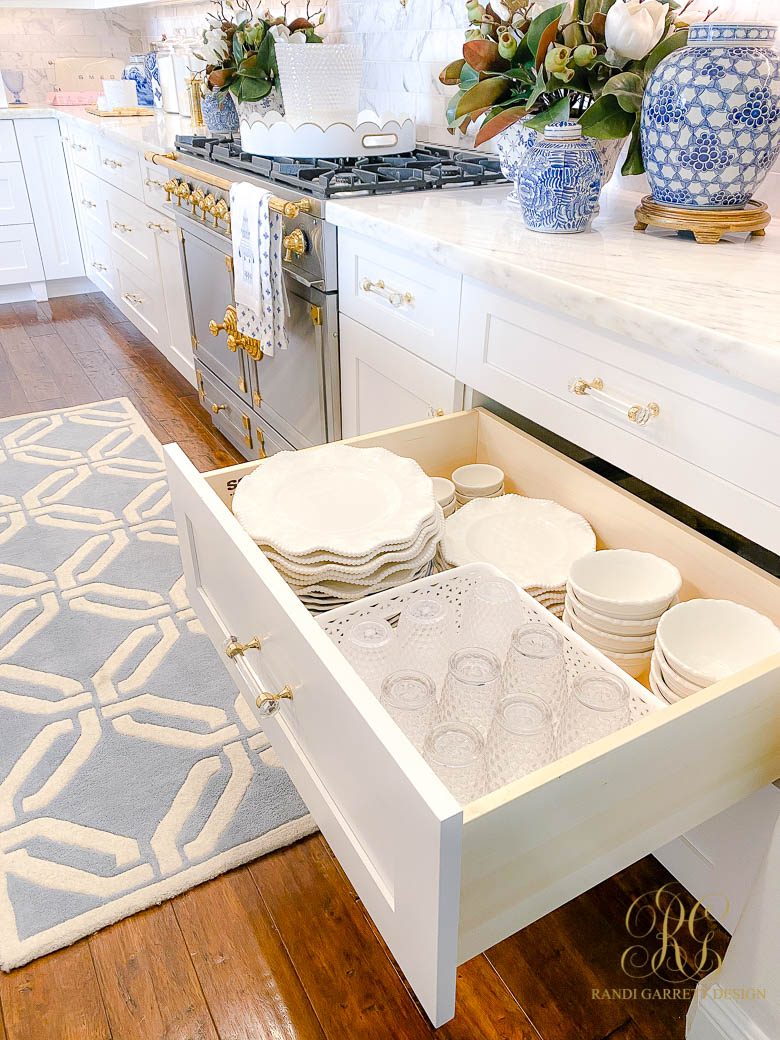 More Favs on Sale