I am so excited to share our Blue and White Fall Kitchen Tour with you guys today! A few days ago I shared our Blue and White Fall Family Room. This year, I'm sharing a little of our home styled for Fall at a time. My hope is that you can truly take in each space and become inspired to get your home ready for Fall at a more manageable pace. Enjoy the process! Decorating this so therapeutic to me. I love to do a little everyday, tweak and fluff until I get it just right. Maybe it's part of our motherly instincts to fluff our nests. There is a sense of satisfaction that comes from creating a beautiful space for our loved ones.
So today, let me take you into our blue and white fall kitchen – the heart of our home! You will find the same touches of gorgeous blue tones with pops of magnolia and ginger jars that were featured in our fall family room.
Blue and White Fall Kitchen Tour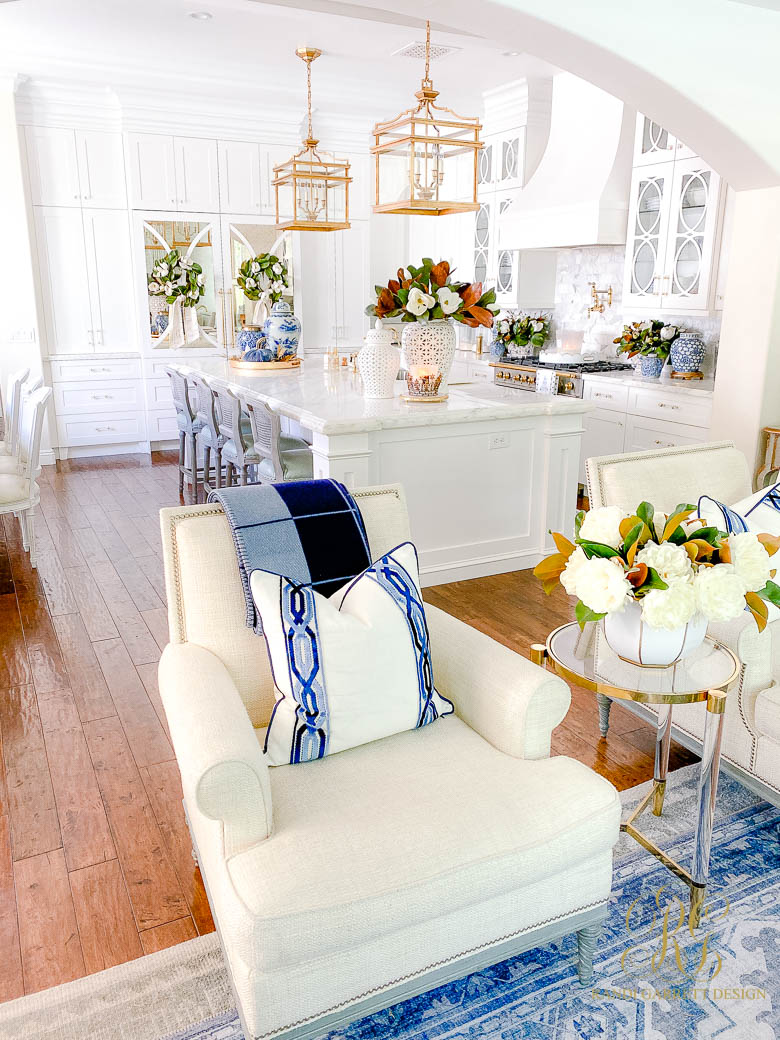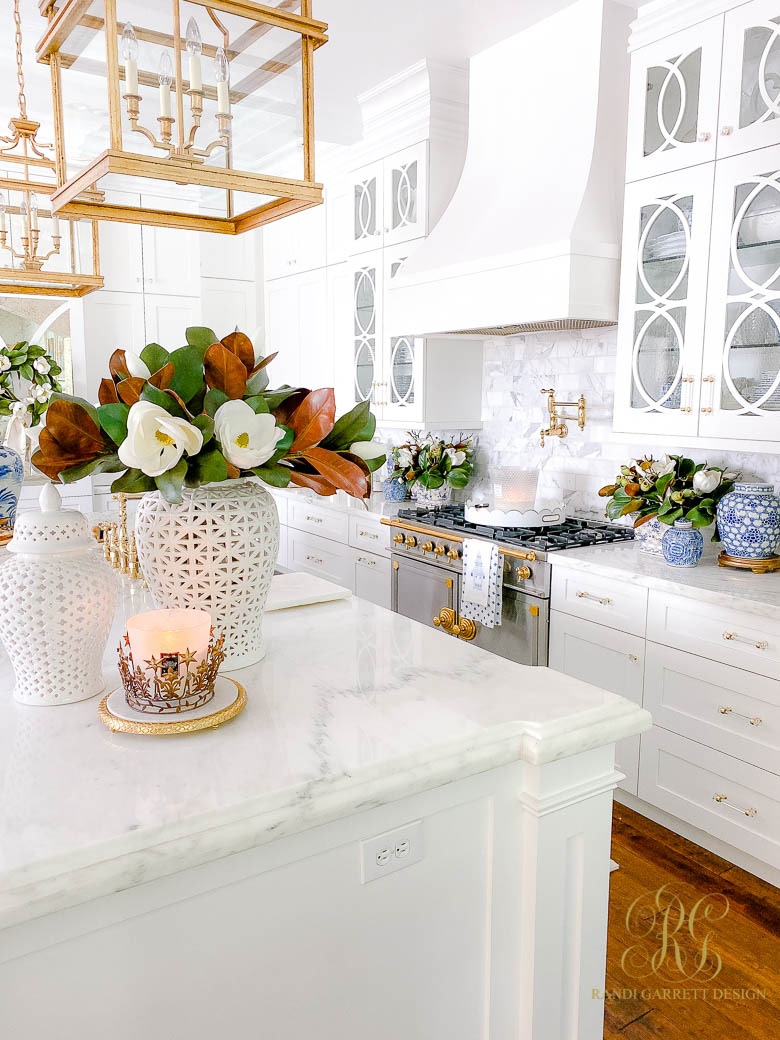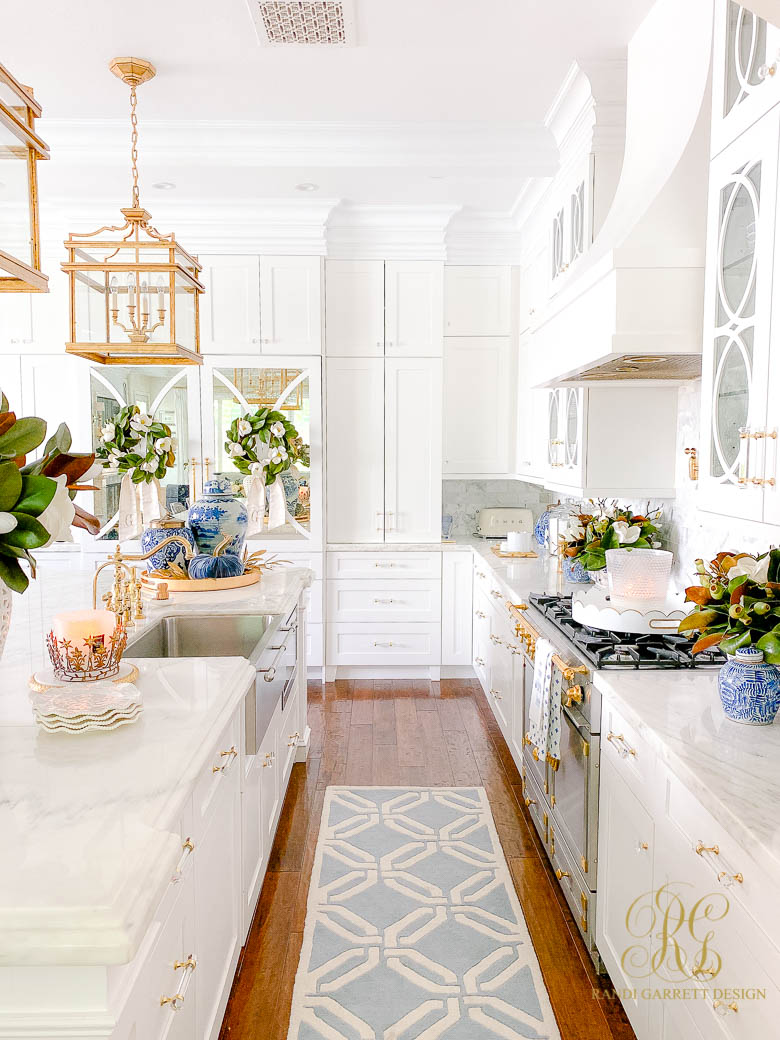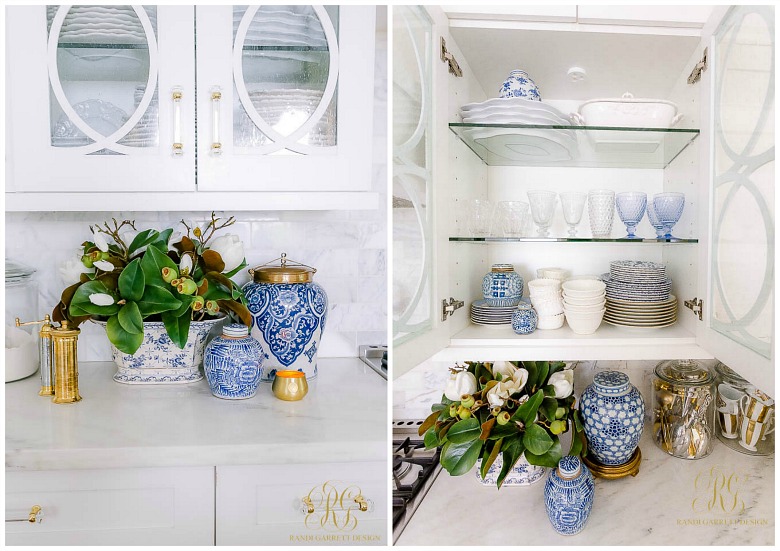 A new runner can totally transform your kitchen for any season! I tried several out in our kitchen, before choosing this pretty blue and cream lattice pattern runner. It reminds me of the pattern on one of my favorite ginger jars.
Try switching out your dishes to coordinate with your Fall colors. My cabinet is filled with my favorite blue and white dishes, blue goblets and a few tiny ginger jars for some fun!
These faux magnolia arrangements are stunning flanking my range!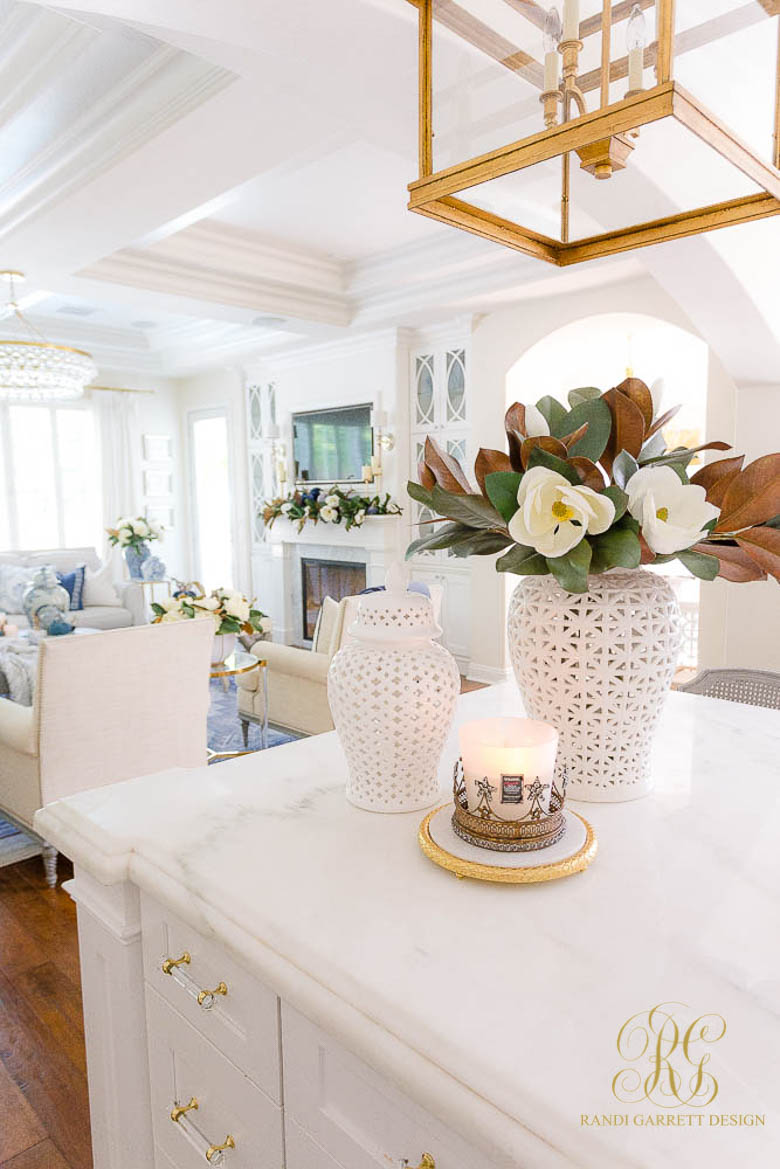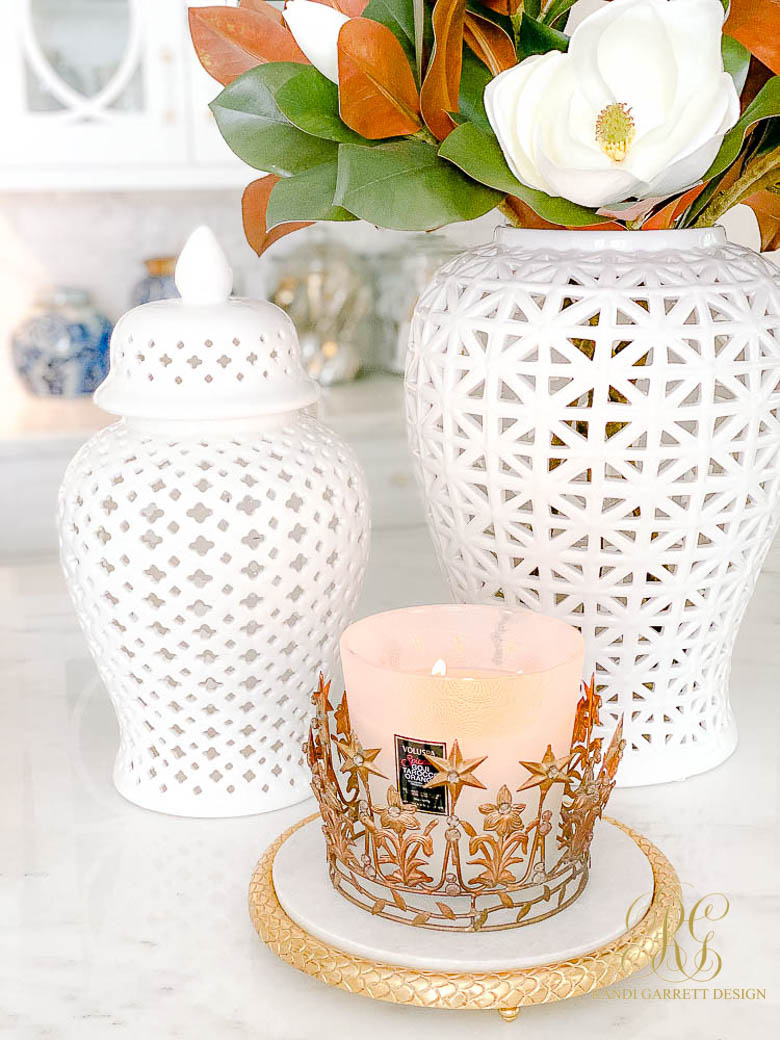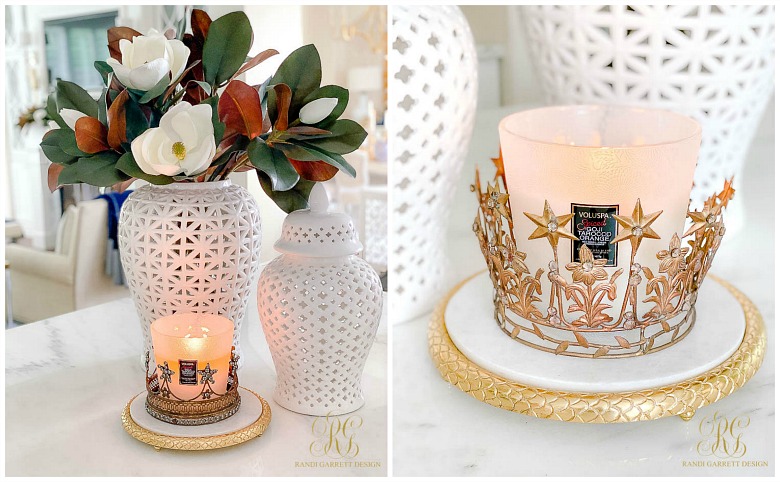 Crowns are a fabulous way to dress up your candles! I love adding them for the holidays too. This spiced orange candle smells absolutely amazing! I used this larger sized candle with this gorgeous crown (budget friendly crown option). Place it on this marble and gold footed tray (budget friendly tray option) to finish the look.
Create a beautiful vignette for your countertop or island by using white ginger jars filled with faux magnolias.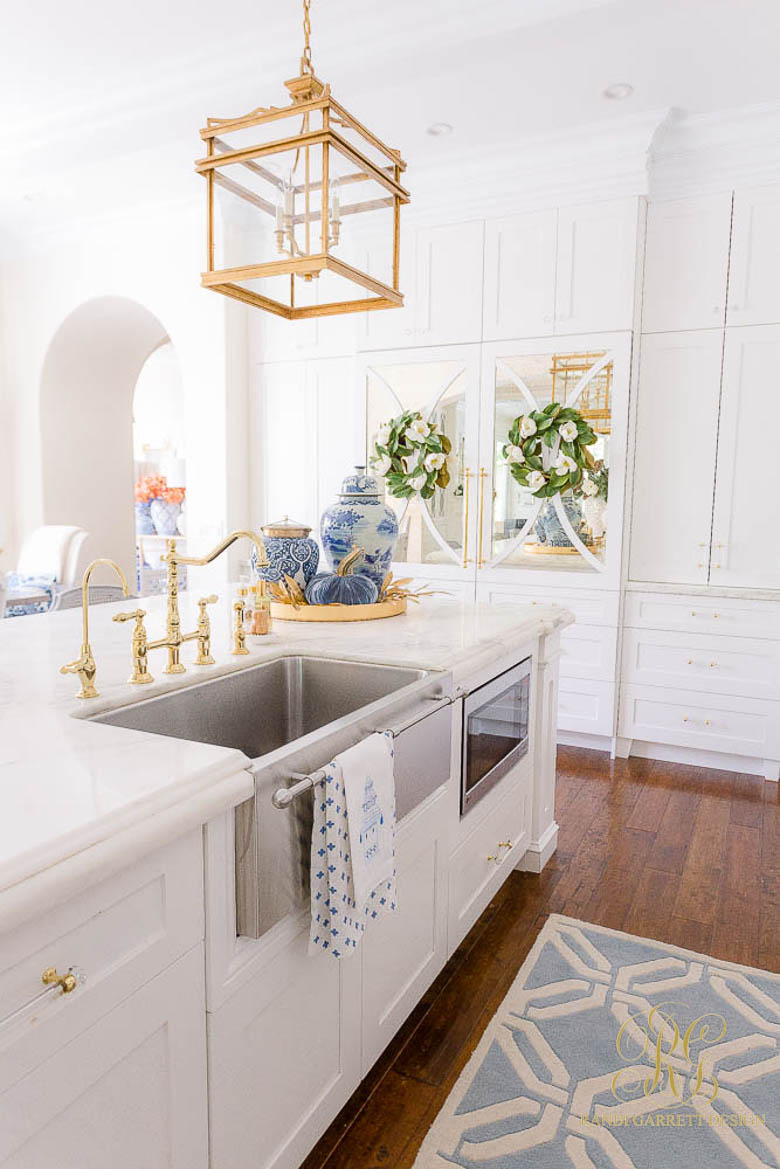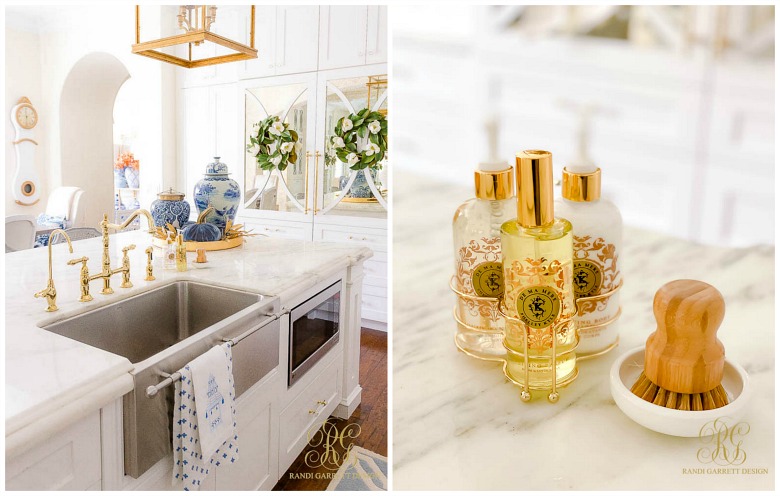 I like using pretty hand towels and a new soap scent each season. This hand, lotion and room spray scent smells and looks fabulous! Try layering a few hand towels or a fun look. This blue and white hand towel and embroidered pagoda towel are so fun with ginger jars! A cute dish scrubber and dish make cleaning the dishes more fun.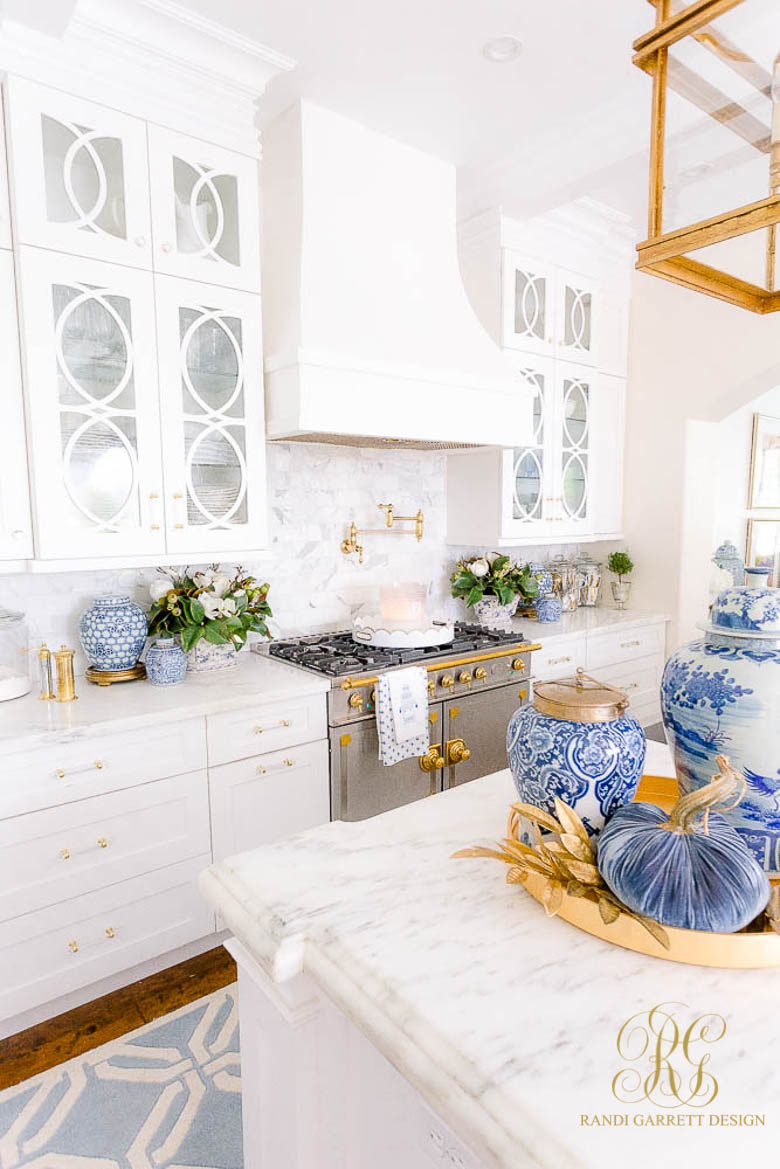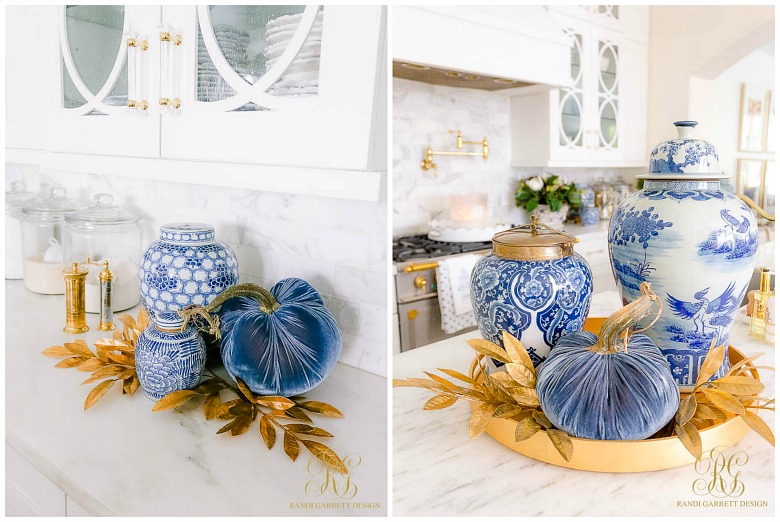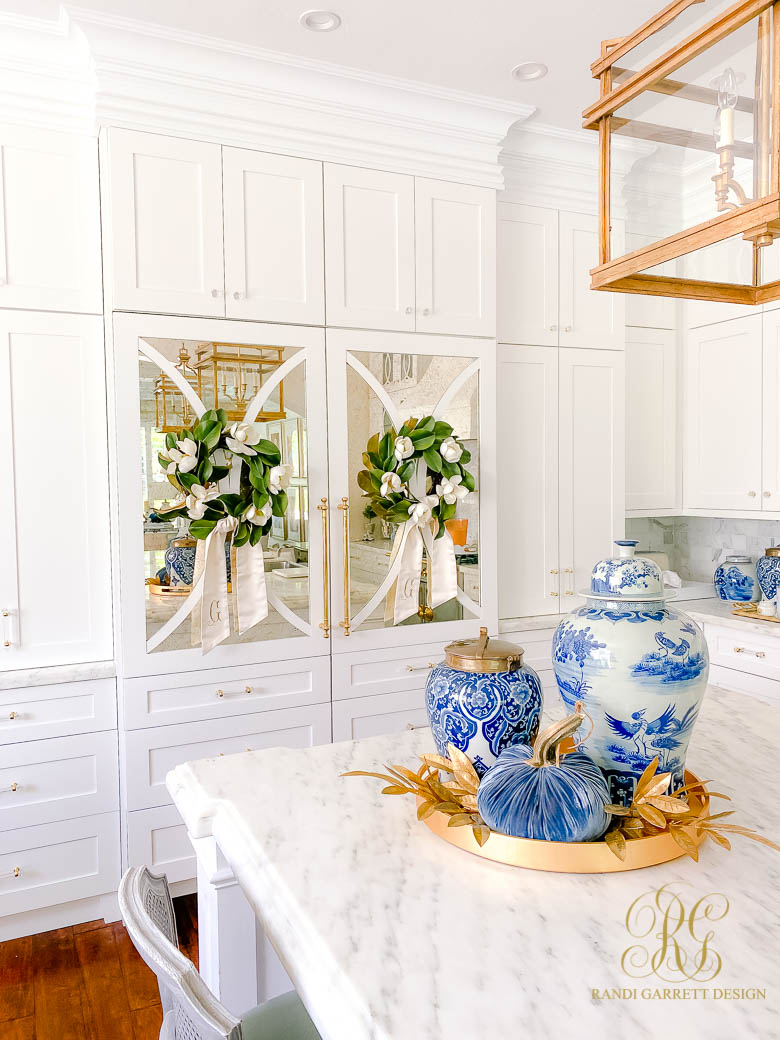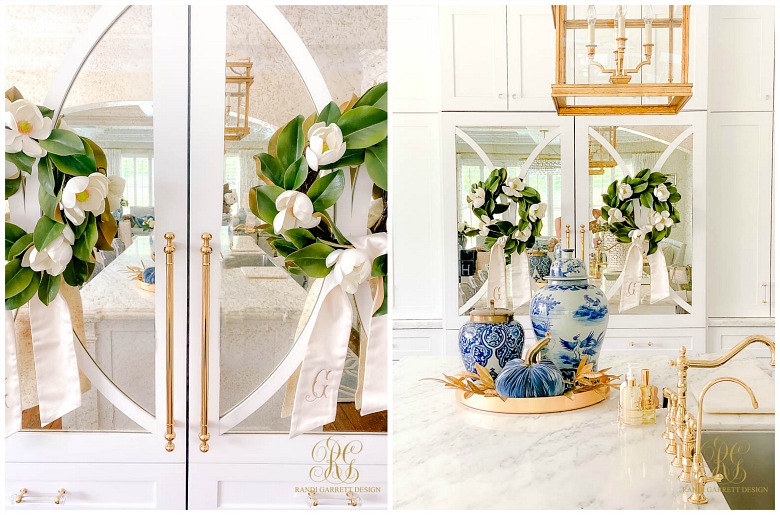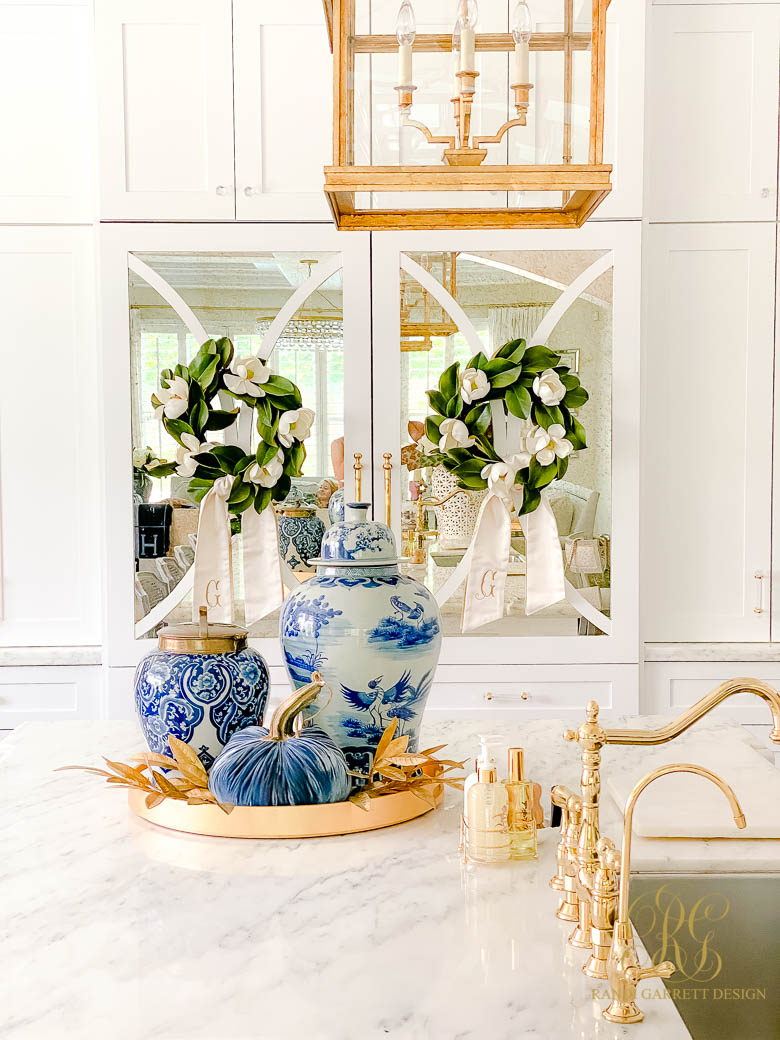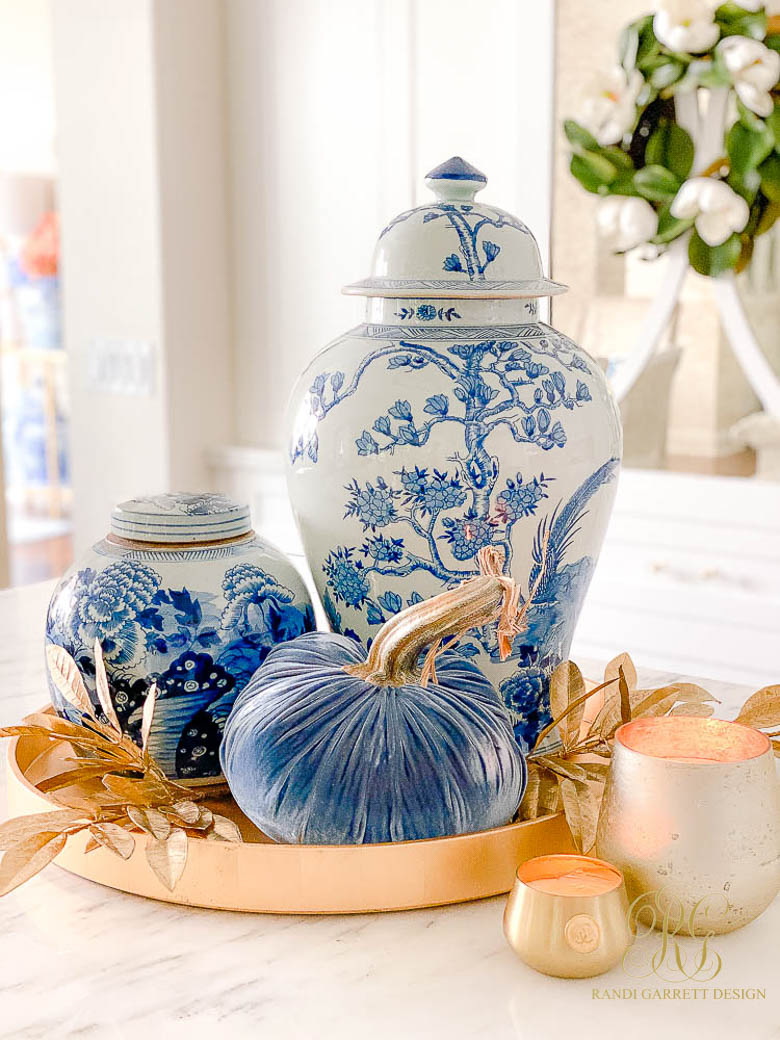 Hang magnolia wreaths on your fridge or cabinets with removable hooks. Add even more charm by tying them with these beautiful monogramed wreath sashes.
I love mixing blue and gold together. So, to add a fun pop to the kitchen island, I used a gold tray to hold a pretty velvet pumpkin with some faux gold leaves and a few of my favorite ginger jars. Candles are always a nice touch to warm up your home. Below are the ones I'm featuring in our kitchen this Fall.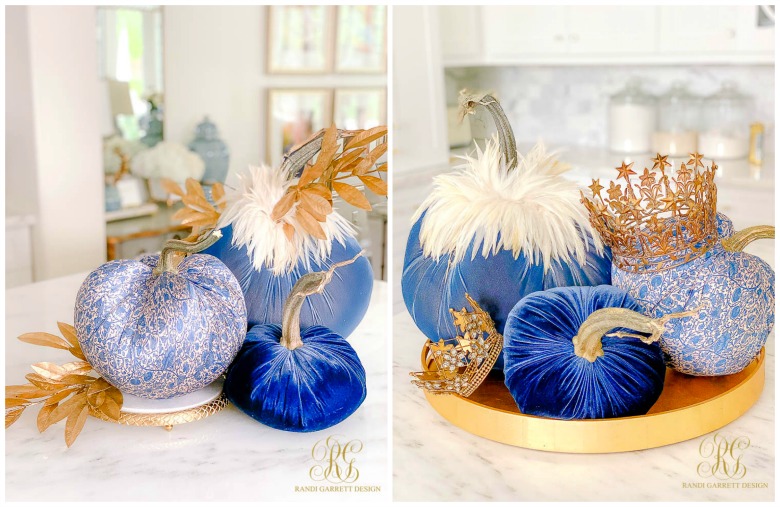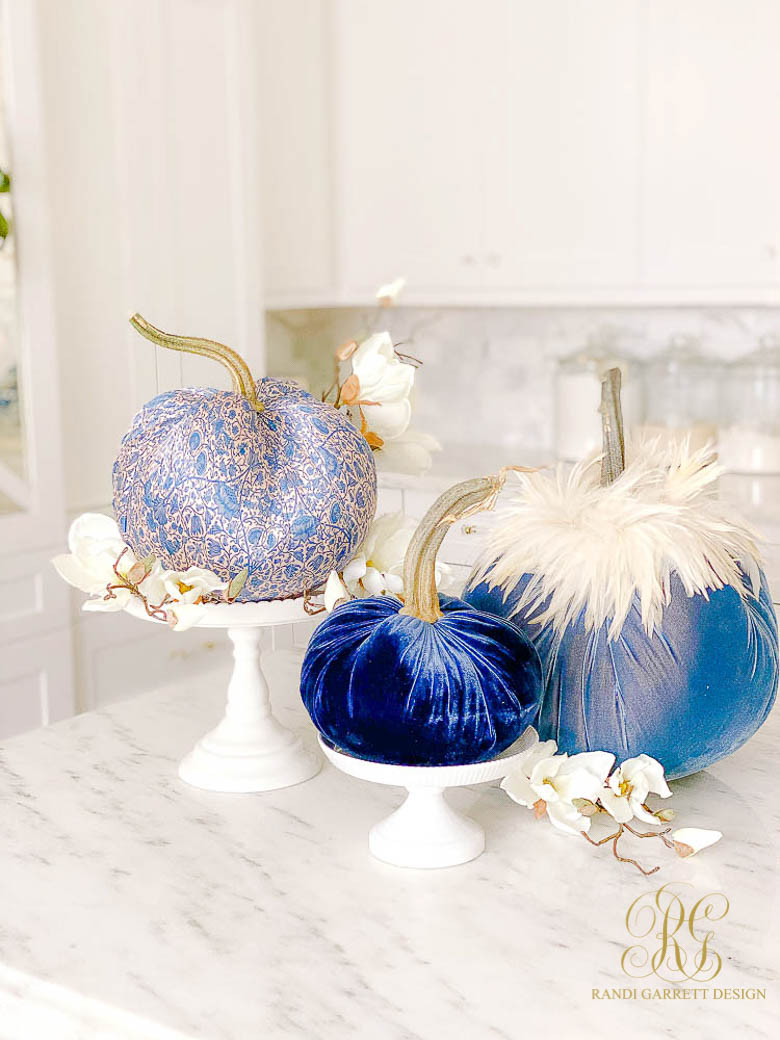 I played around with some of my favorite Hot Skwash pumpkins to show you how much fun you can have with them on your kitchen counter! I used this pretty blue one with a larger feather pumpkin and this stunning Liberty of London silk pumpkin. They look so fun styled with gold leaves or gold crowns (small crown)! Look are how fun they are on cake stands (tall cake stand | short cake stand) with magnolia blossoms! The possibilities are endless!
Here are more of my favorite velvet pumpkins to style for Fall!





Other Kitchen Sources

I'll be sharing some more of our home styled for all later this week! Happy Fall decorating!
You may also like my Fall Family Room Post.