This year, I am SO excited to decorate for Fall! Maybe because last year my mind was on overload with all the to-do's of a move and the stress of finishing up the building of The Wren. This year, I"m excited to bring Fall to The Wren and share lots of Fall decorating ideas with you! Fall decorating always gets me pumped for the beginning of the holiday season and all the traditions and decorating that come! Since there are so many options for fall decor color schemes, I thought I'd share a few of my favorite fall color combos with coordinating fall decor pieces to help you decorate in style.
For today's Fall decorating theme were are focusing on a Neutral Fall Decor color combo. This Neutral Fall Decor combo will look gorgeous in any home and with any existing colors in your home. Fall neutrals are beautiful, soothing and never go out of style. You'll be able to use these pieces for year's to come.
Watch for more fall decorating mood boards and decor ideas coming over the next few days! Now, let's help you welcome fall in style!
This post contains affiliate links. Read my disclosure policy here.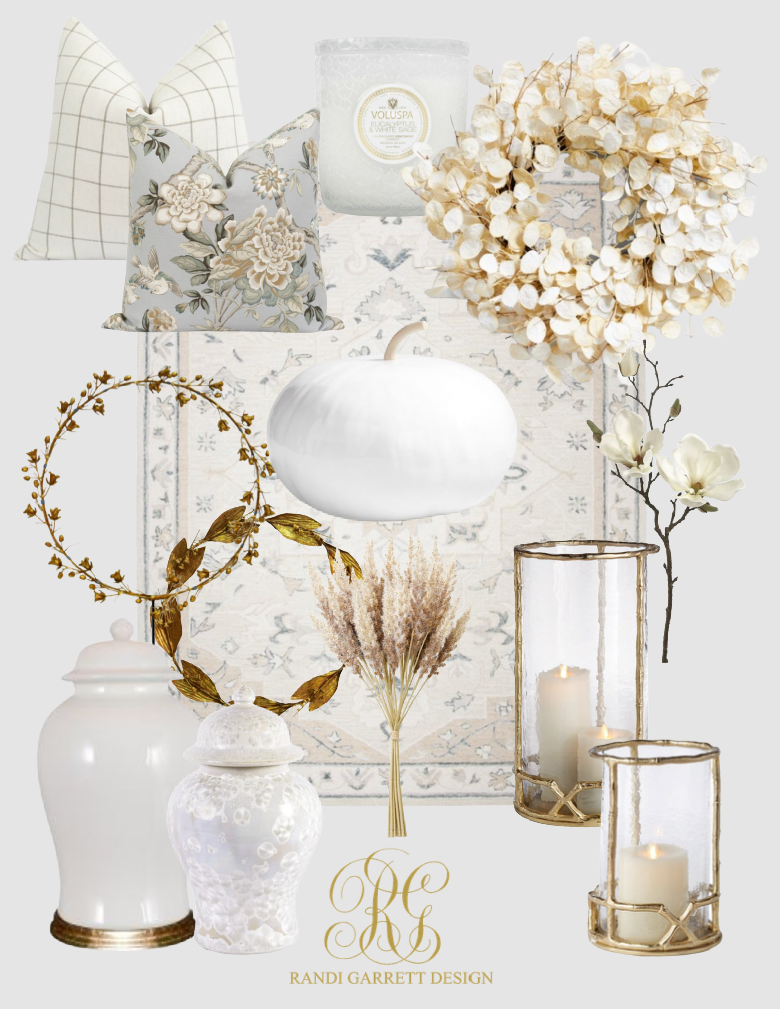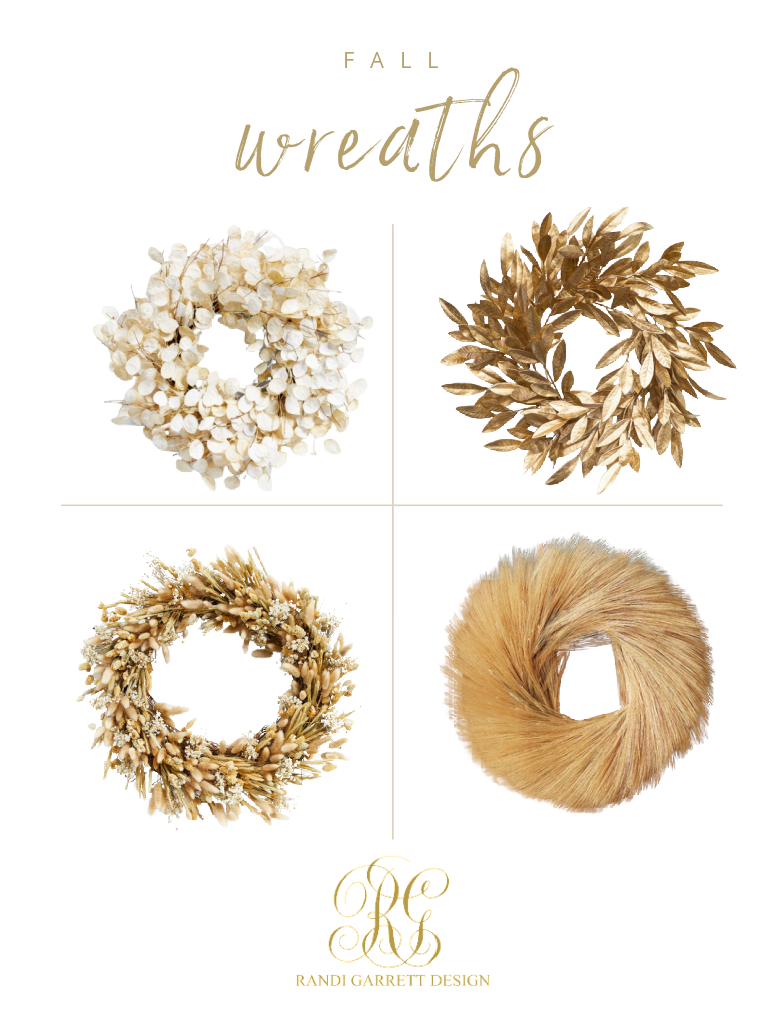 Neutral Fall wreaths look gorgeous inside and out! Leave them plain or add a pretty ribbon to dress it up.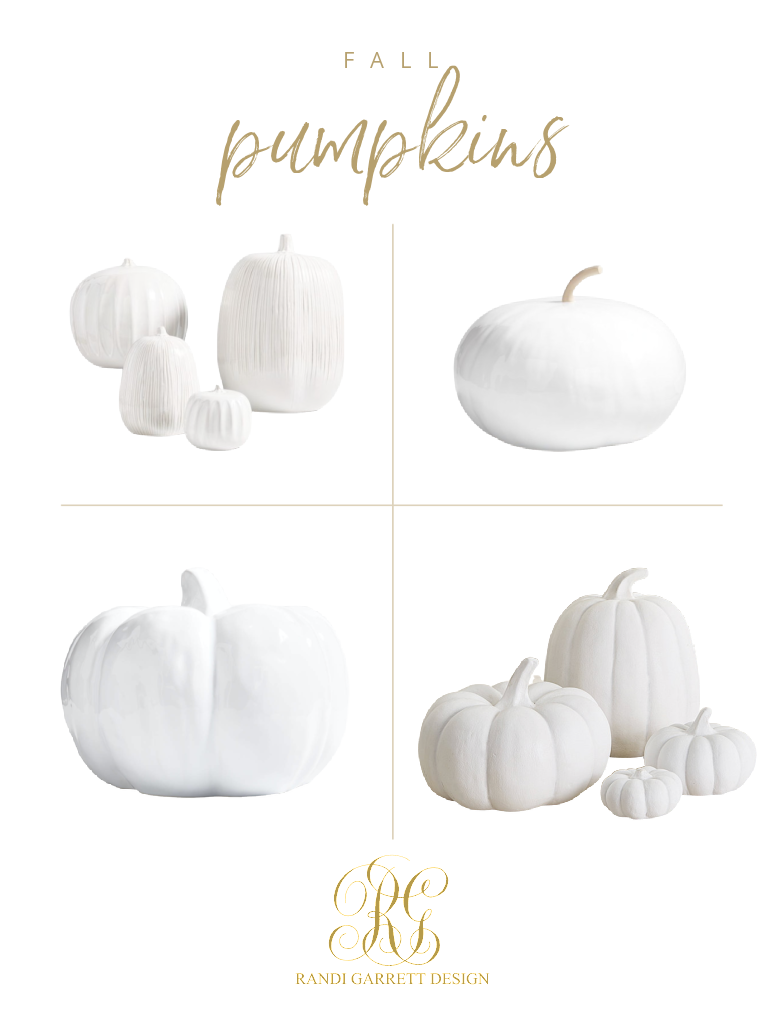 These gorgeous white ceramic pumpkins are so versatile! I ordered several to style throughout our home.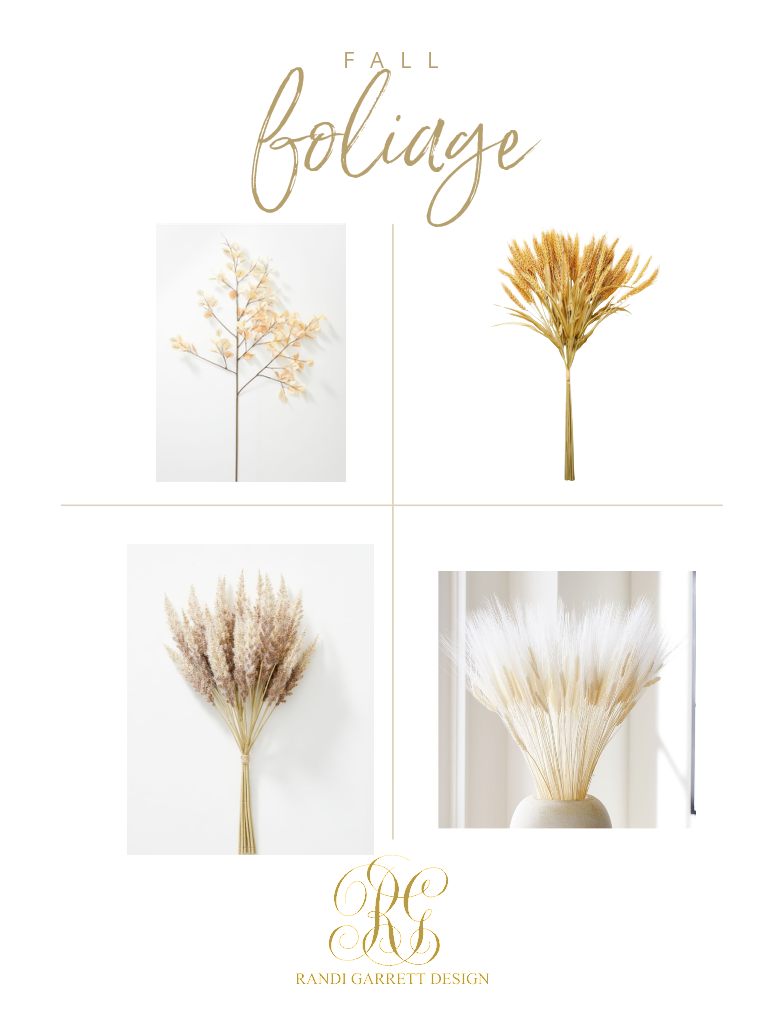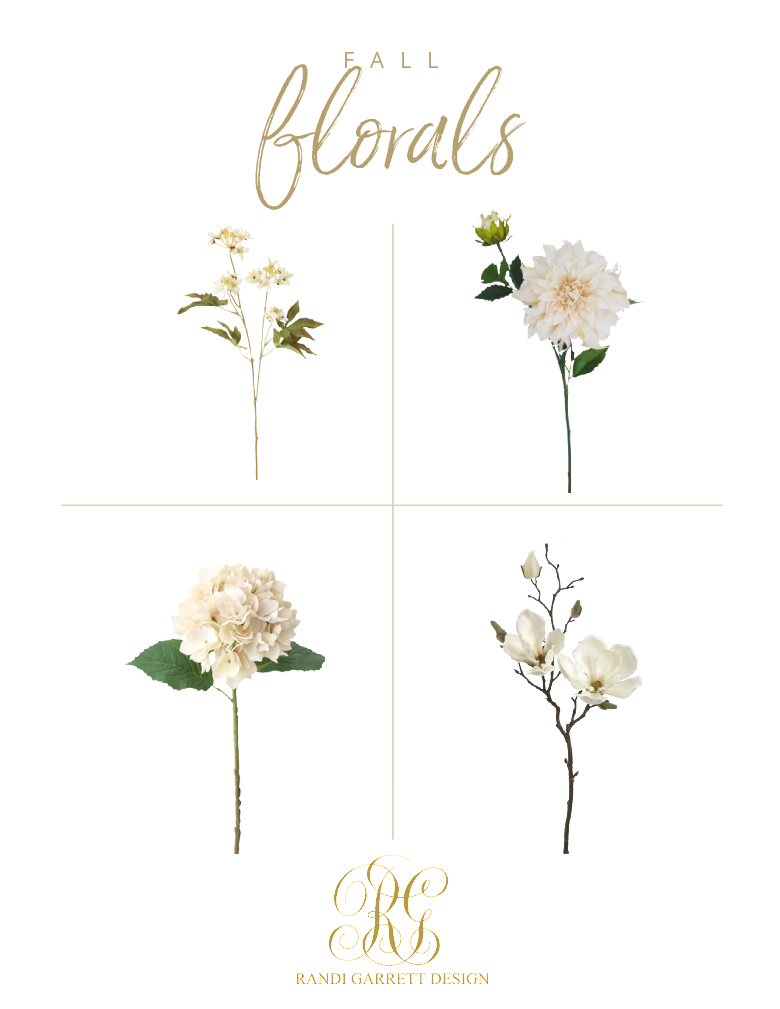 These neutral Fall florals and foliage will welcome Fall into your hone with ease! Simply add roughly 12 stems to your favorite vase or ginger jar for an instant wow factor. My favorite white ginger jars are sourced for you below.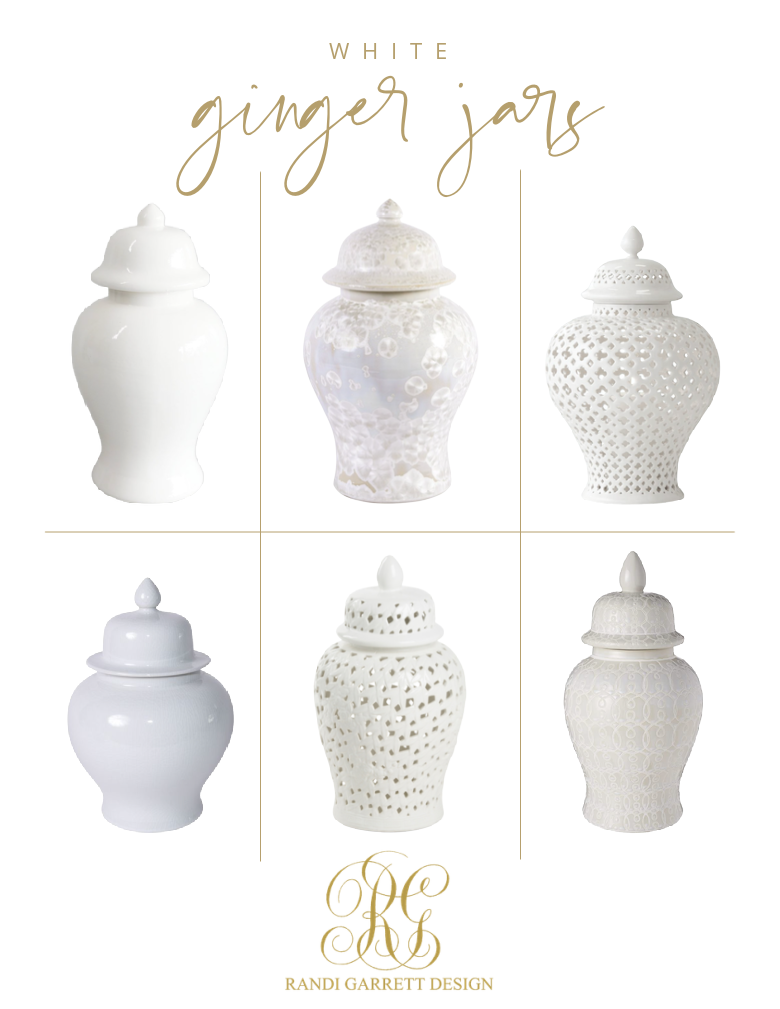 White ginger jars are the perfect accessory to hold your favorite fall floral and foliage. Typically around 12 floral stems is the perfect amount to fill your ginger jar. Grab any of the above Fall florals or Fall foliage to welcome Fall into your home. You can also leave them styled empty as well!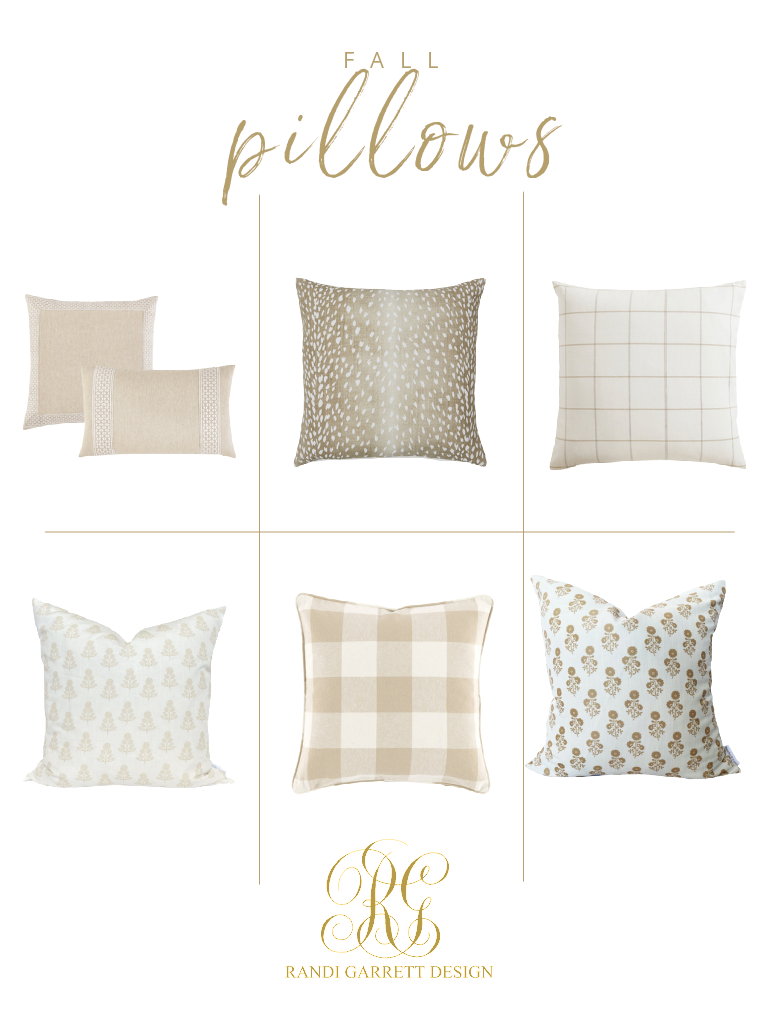 These neutral colored Fall pillows can be mixed and matched in anyway to give you a beautiful, chic Fall look! Remember to buy an insert 2′ larger than your pillow cover. These are my favorite pillow inserts.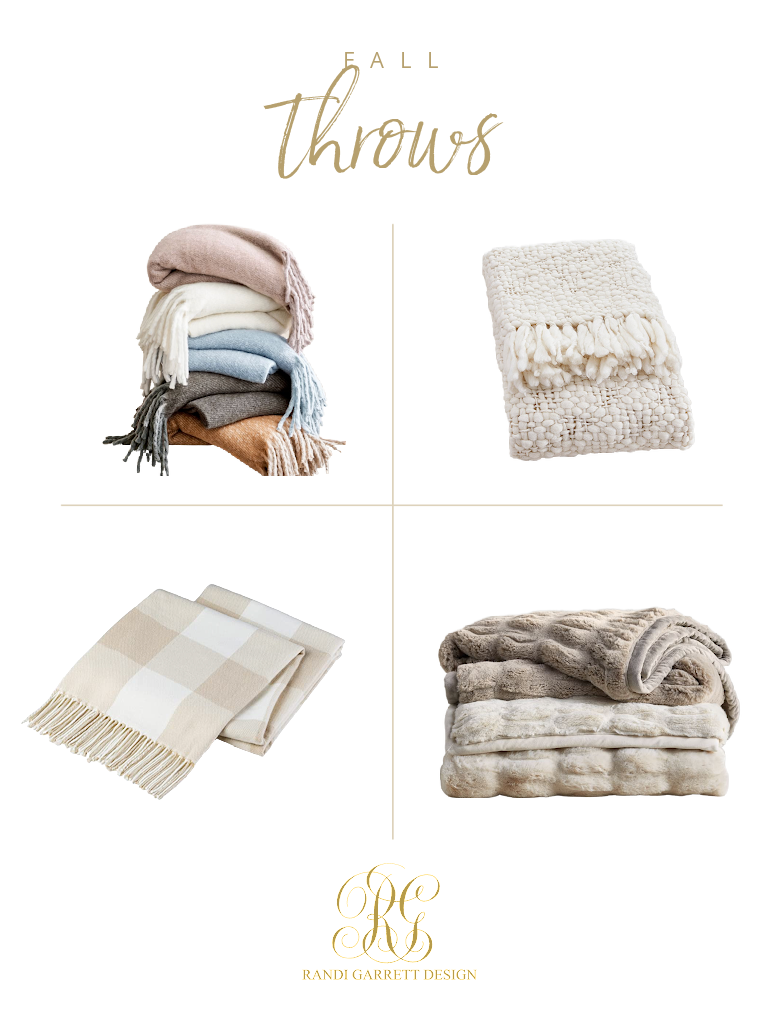 These neutral throws will soften and cozy up your space! They will also last you for years to come!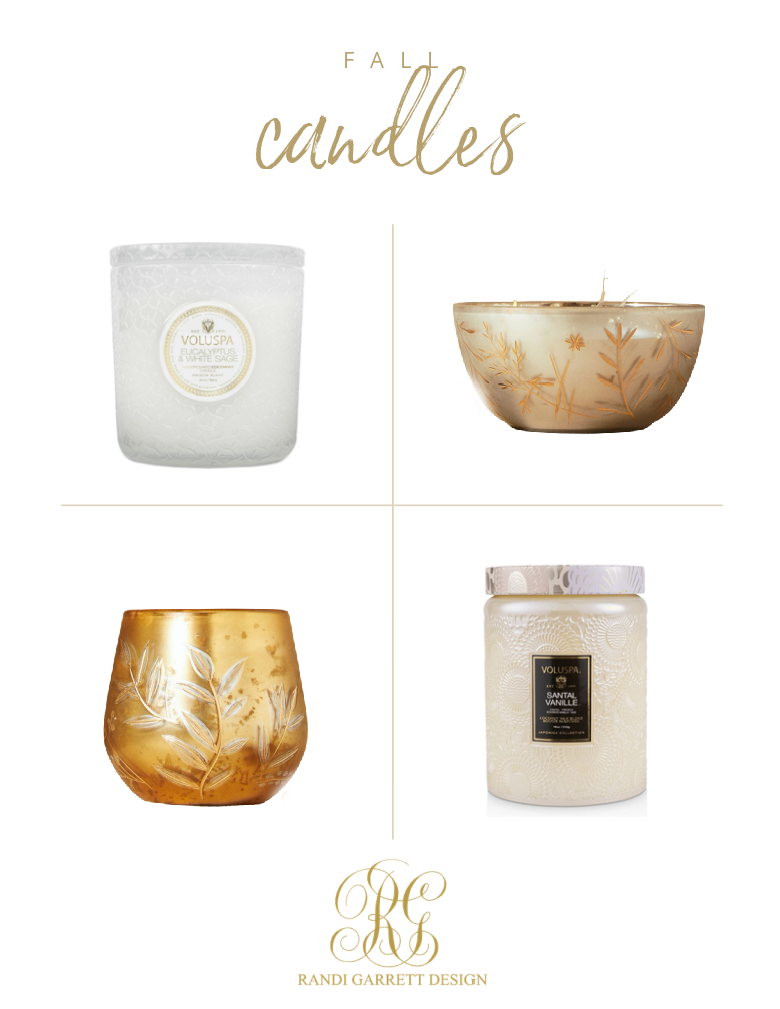 These scents smell amazing for Fall. I love the white containers on the Eucalyptus and Sage and the Santal Vanille. They are also very fragrant. If you're looking for more of a pumpkin smell, the gold candle smells like a freshly baked pumpkin pie!