I love to entertain no matter what season we are in! Summer entertaining tends to be more laid back and casual. We really love to embrace those lazy days of summer! However there are times when I crave a little more structure to my summer entertaining. It's really simple to elevate outdoor summer entertaining without much effort. Today I want to share some simple tips to help you entertain elegantly outdoors! If you missed The Wren's backyard reveal, you can see it here.
This post contains affiliate links for your convenience. Read my disclosure policy here.
Start with a clean slate
Hose down your patios and outdoor furniture. This simple step makes everything feel brand new and will jump start your creativity. We get crazy monsoon storms in the summer that bring a lot of dust and rain. Giving our outdoor spaces a good cleaning.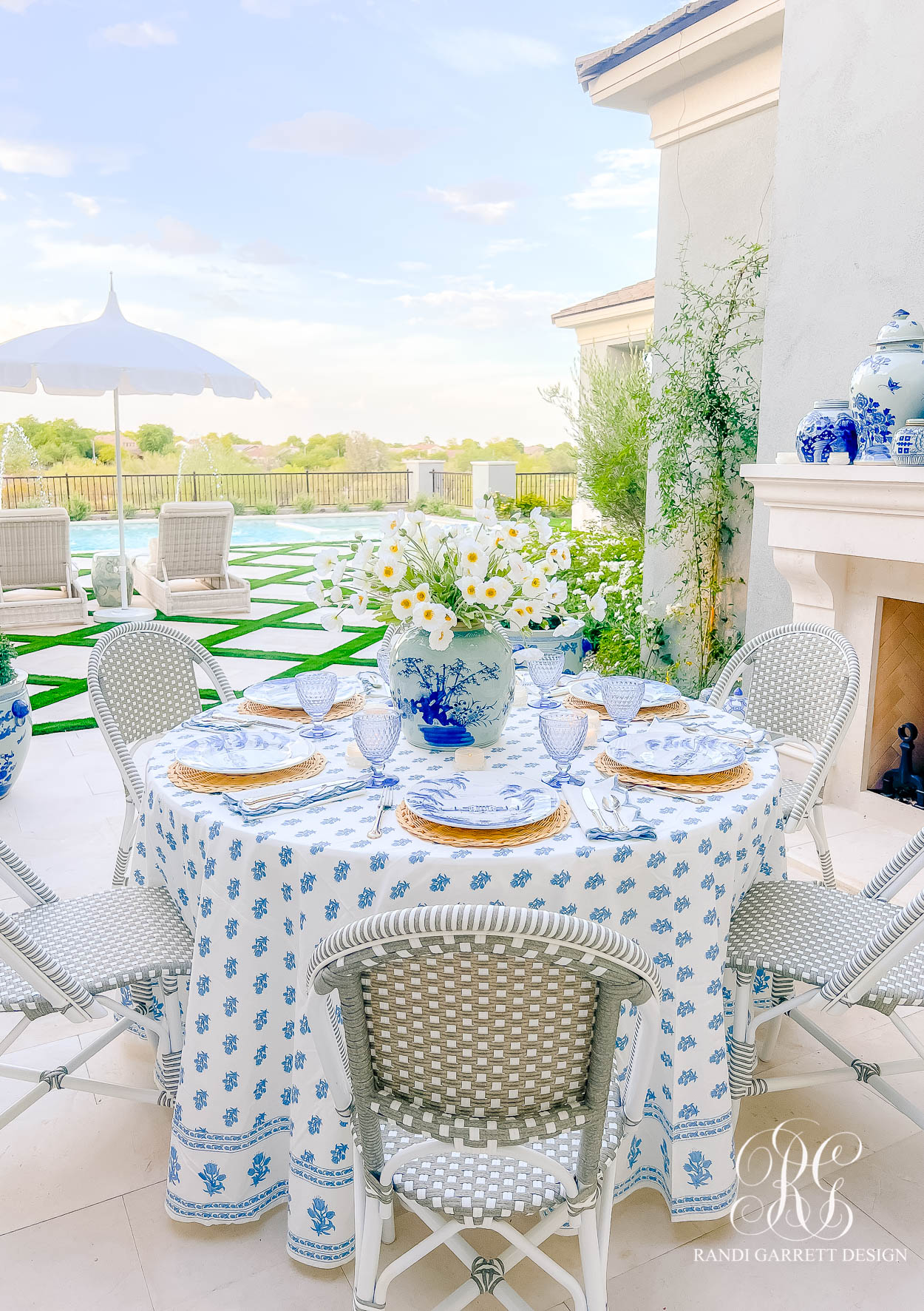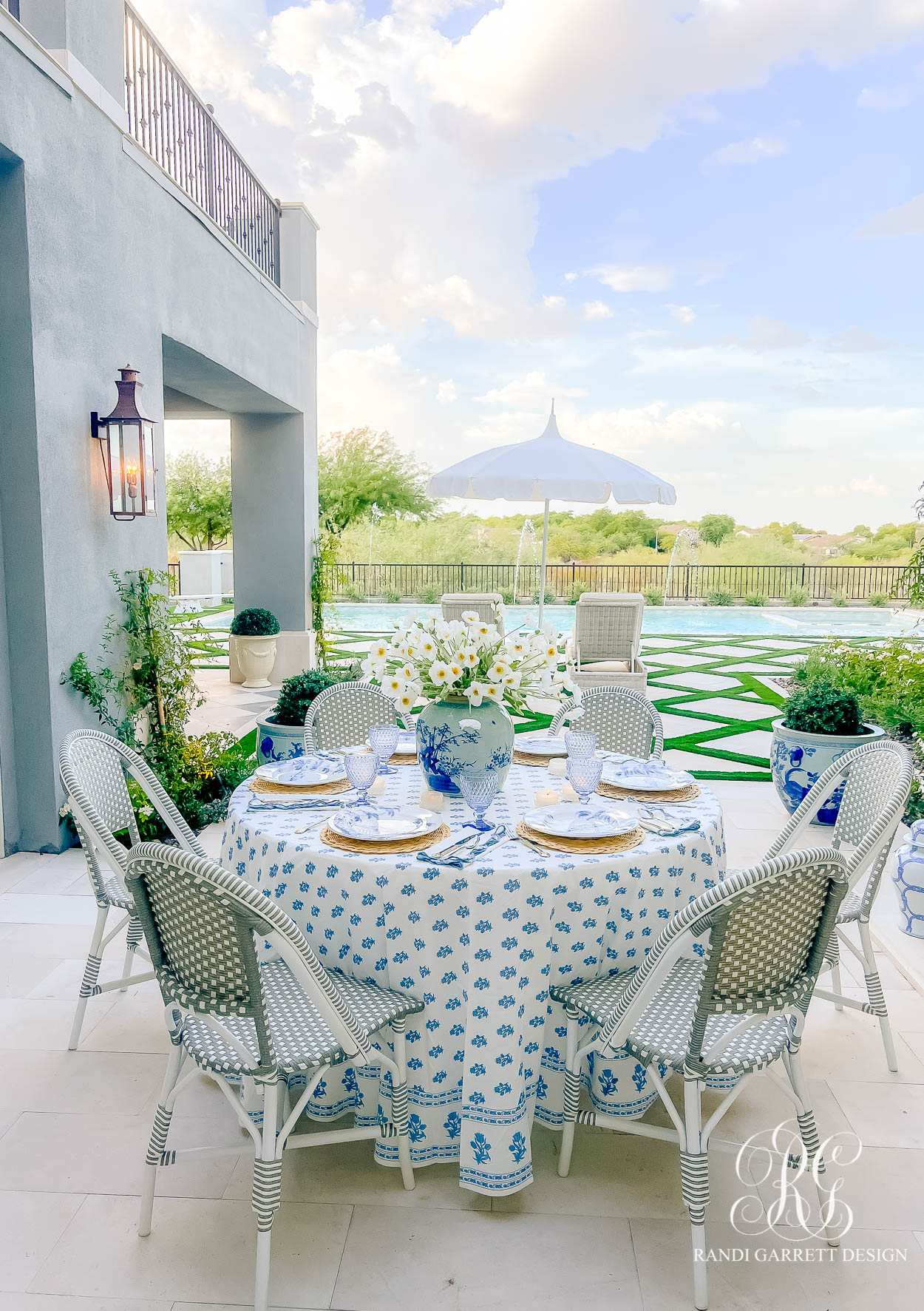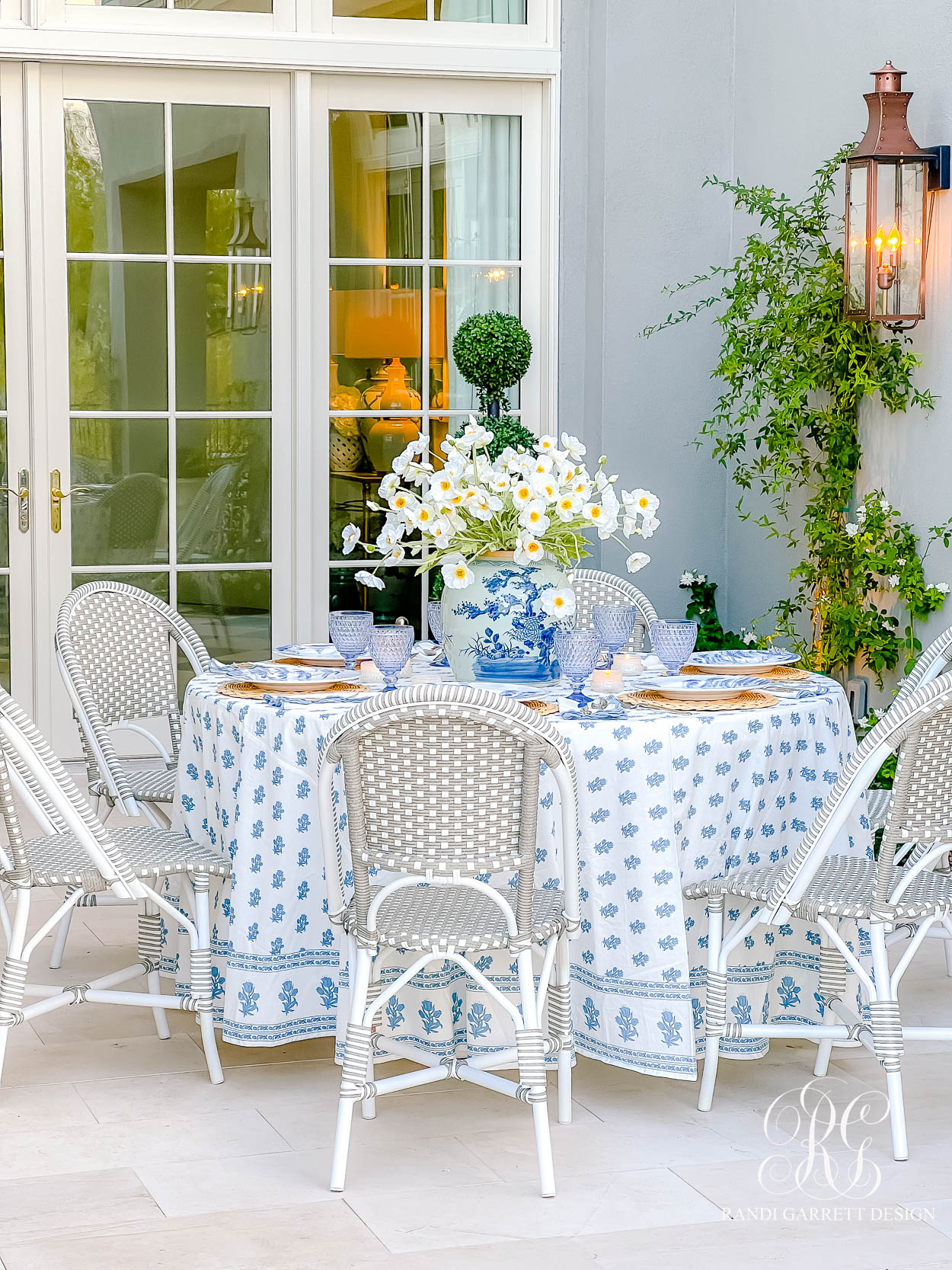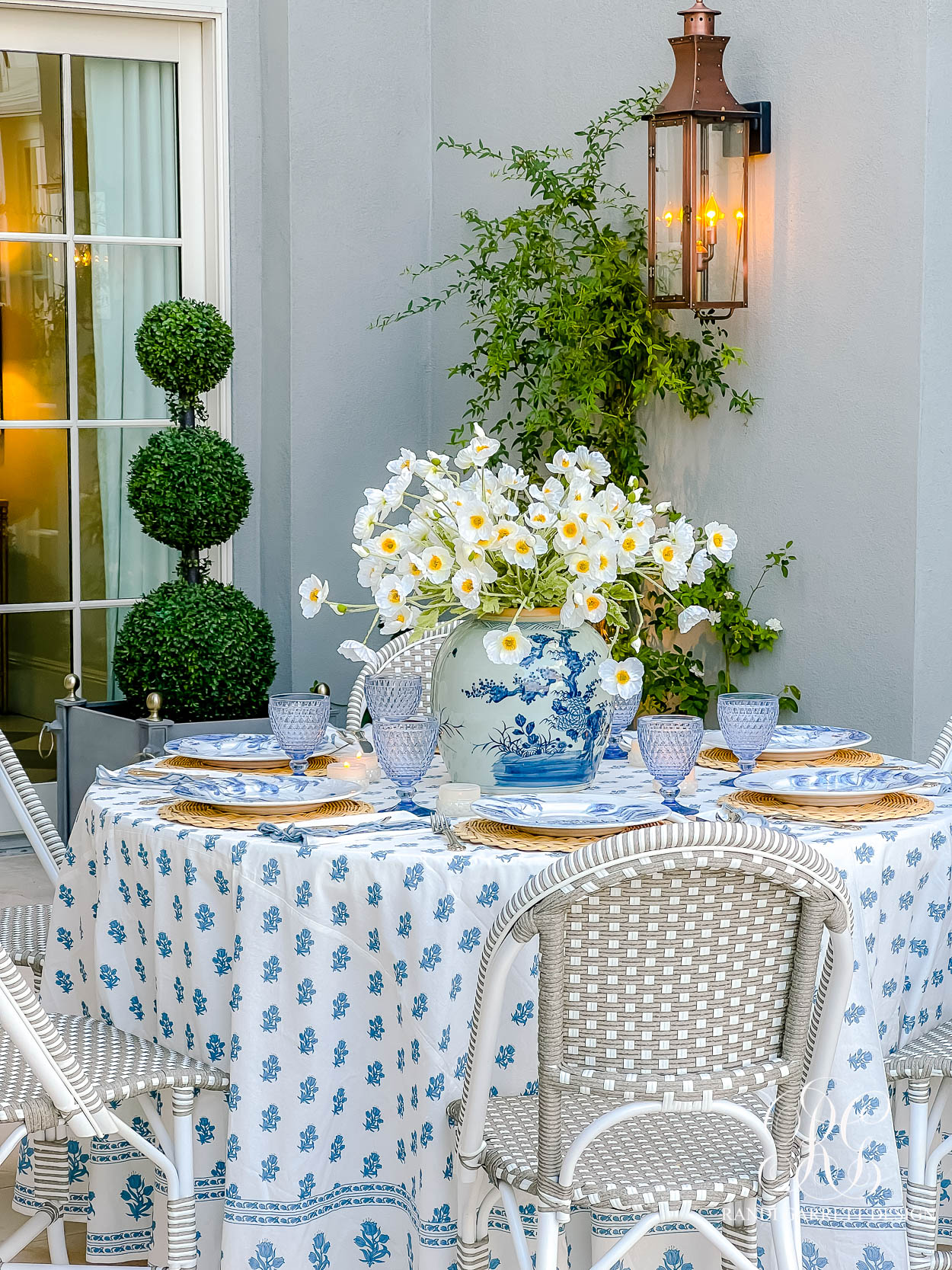 Add beautiful linens to your table.
Beautiful linens really set the scene for your tablescape. Floor length tablecloths give your table a more formal look, while shorter ones give a more casual vibe. On my summer table I chose to use this gorgeous blue and white floor length tablecloth for a dramatic, yet cheerful feeling. The bright blue and playful print keep the tablecloth from feeling too formal. Beautiful scalloped napkins with an embroidered edge add more character and charm to the table.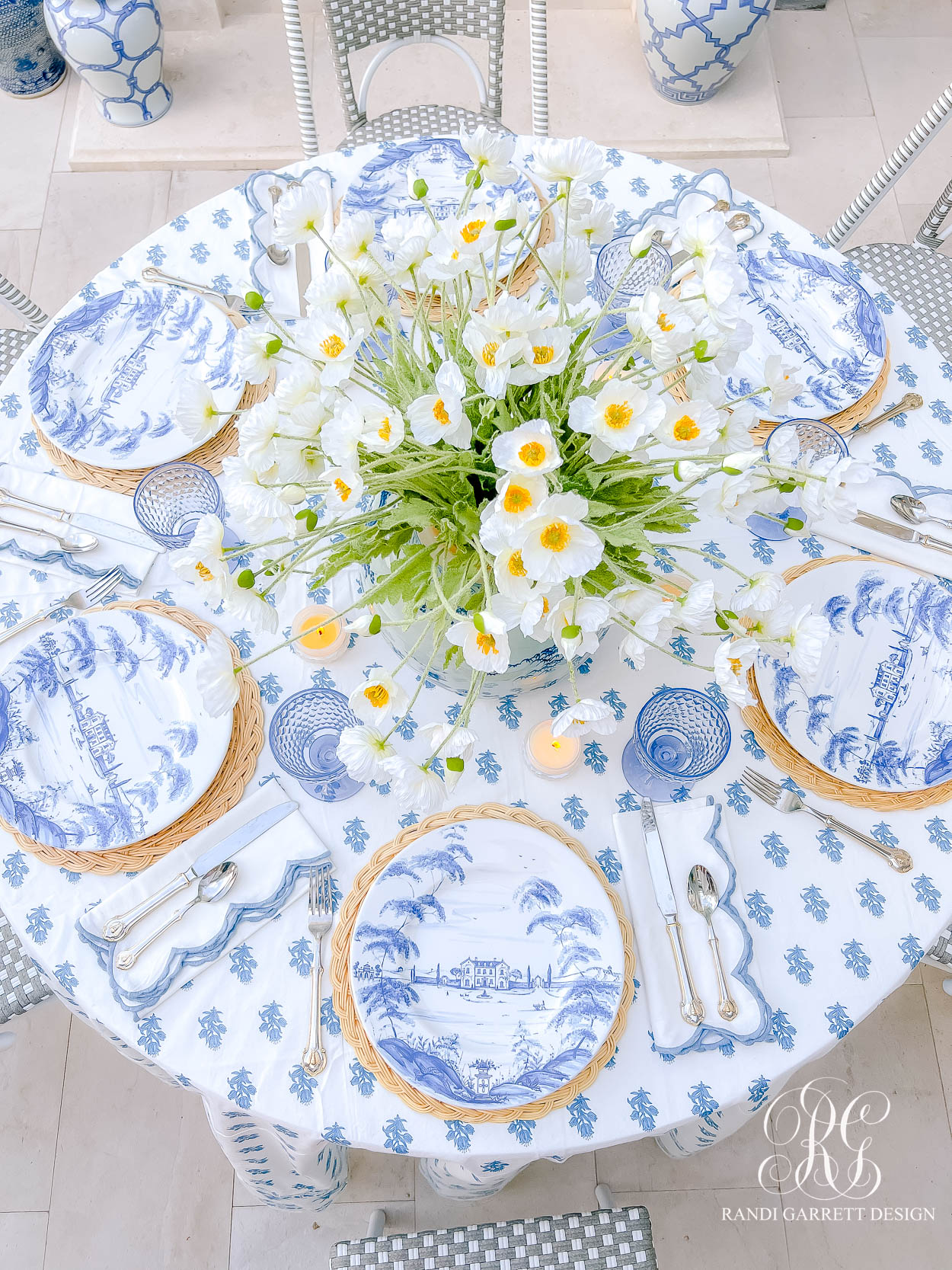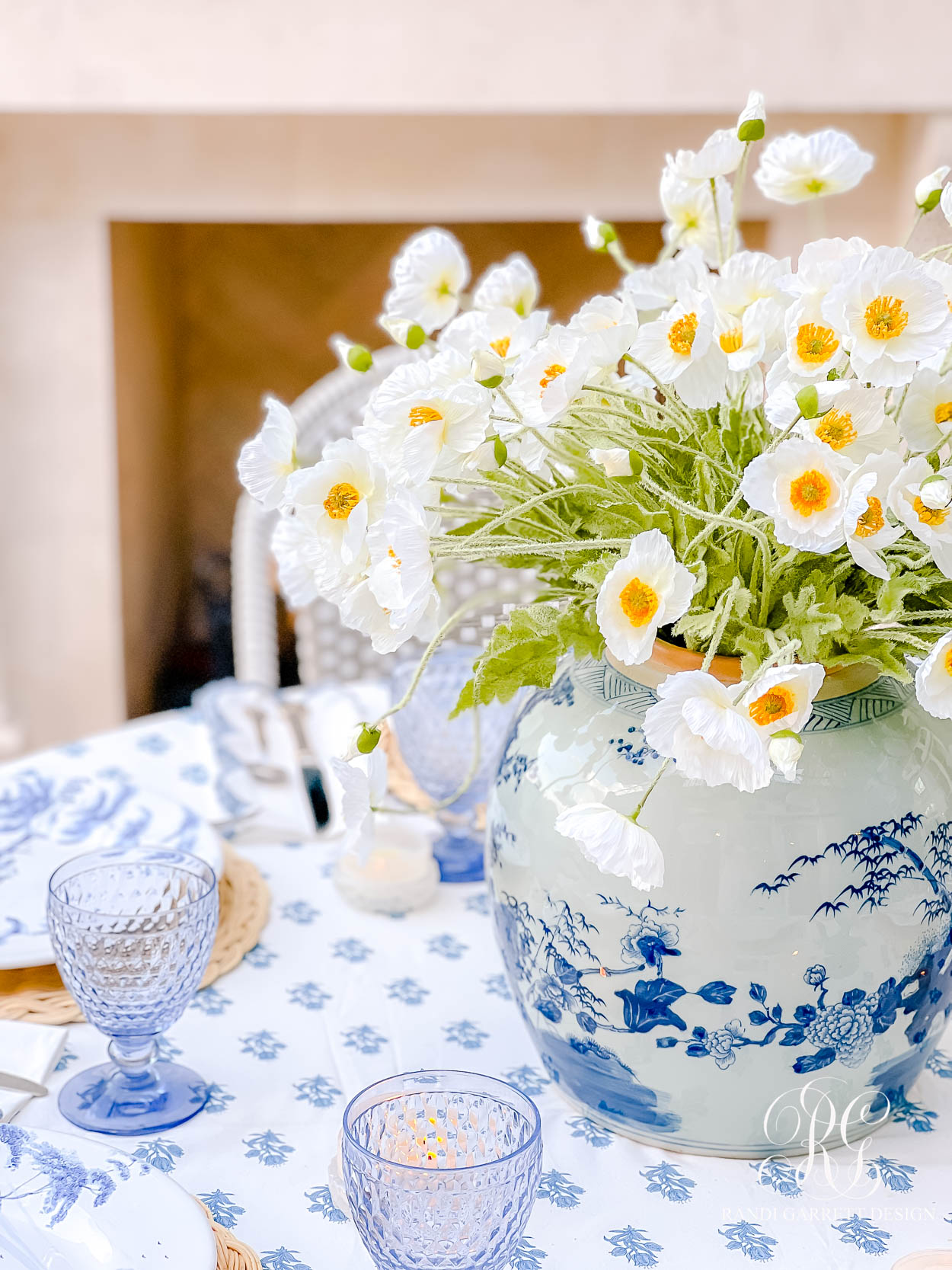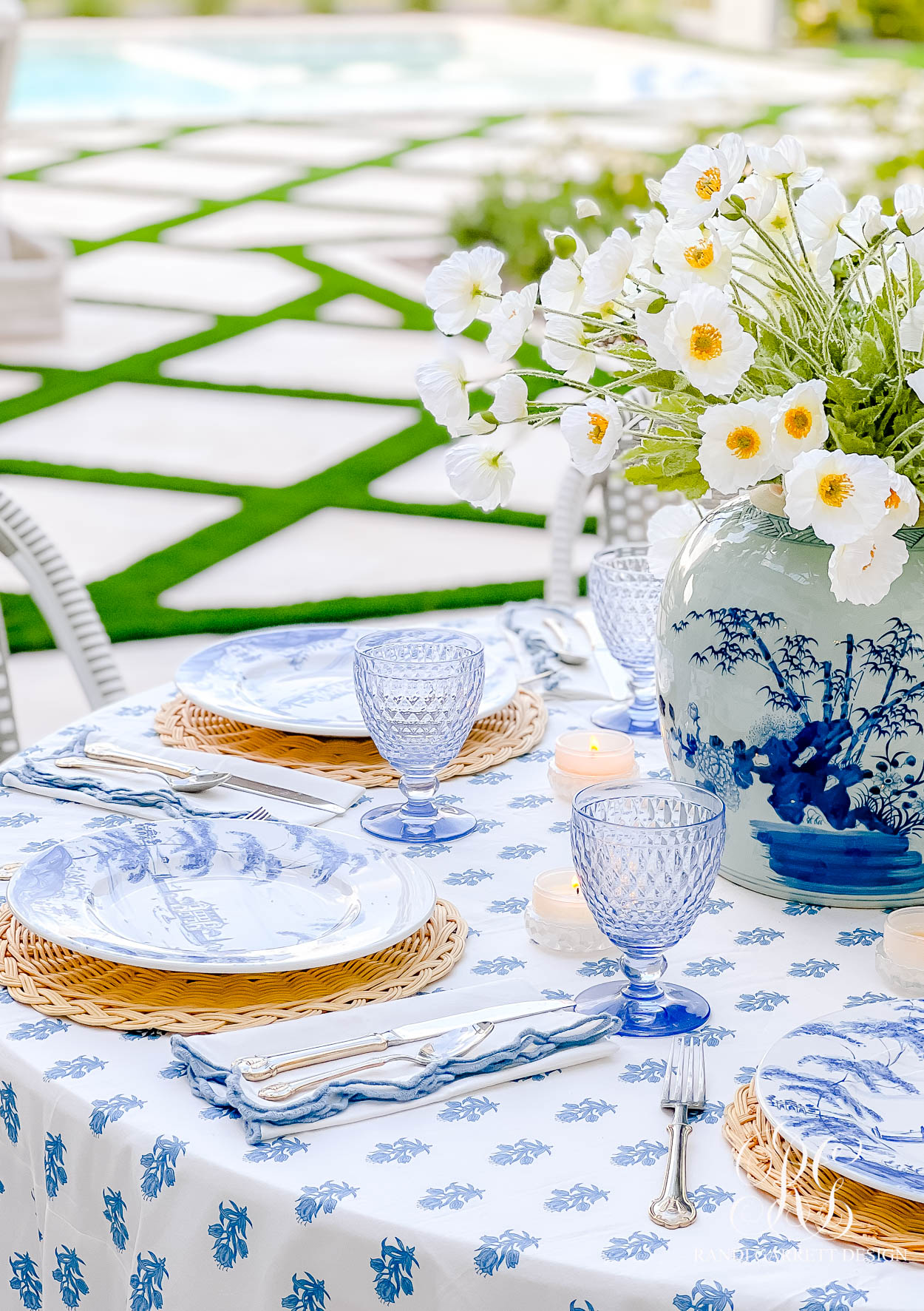 Use real dishes.
Using real dishes is such a simple way to elevate any meal. I think it also makes guests feel special. For this summery outdoor table, theseblue and white dishes seemed the perfect match to the linens. I love their perfect shade of blue and dreamy setting. It reminds me of the front of The Wren! My silver and gold bee flatware gives the table a little nod to my love for anything French. Dishes and flatware with charming details really make a table extra special. You can toss the dishes and flatware in the dishwasher making them even more lovable! These blue goblets are the finishing touch. These braided chargers are my favorite for summer!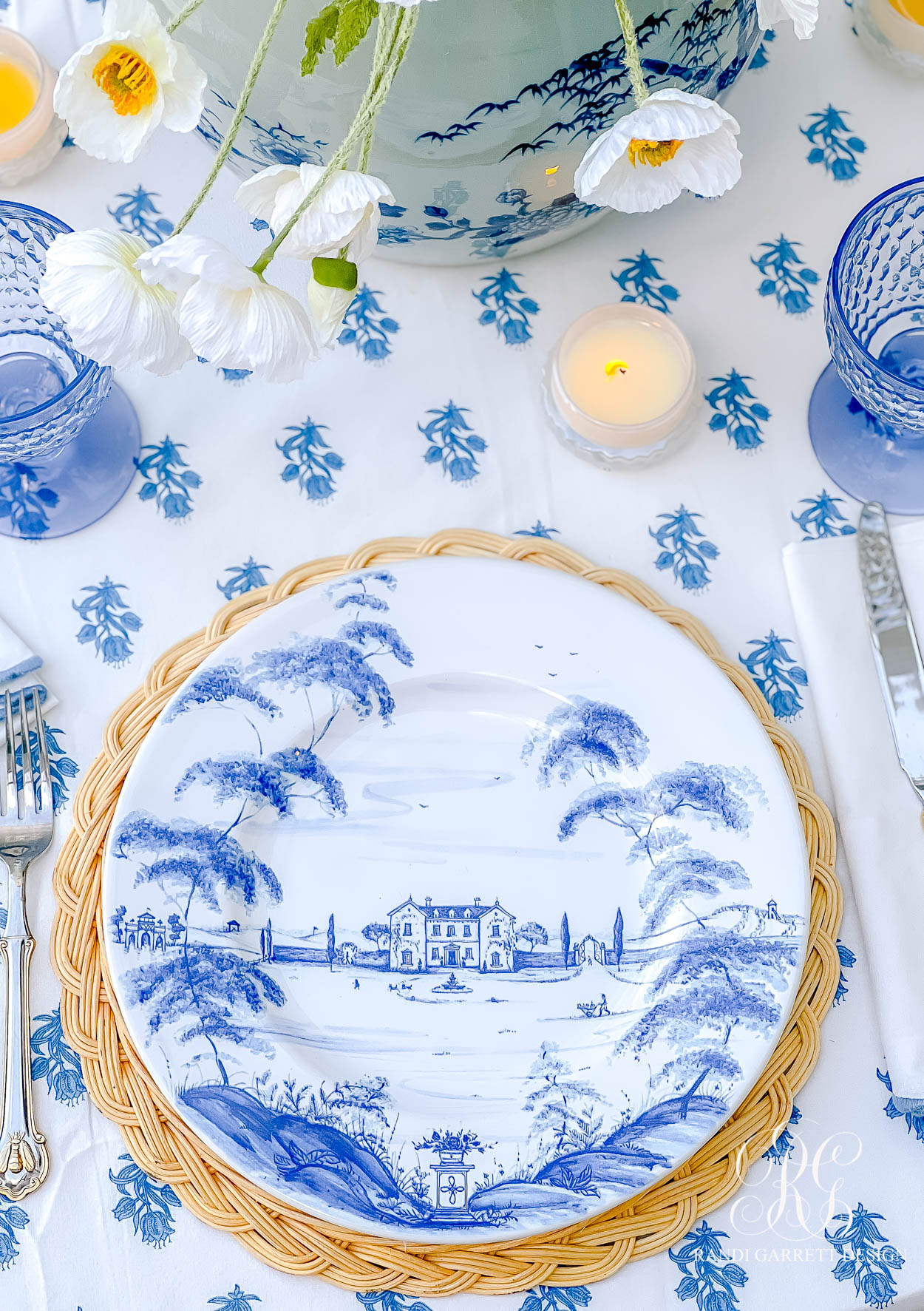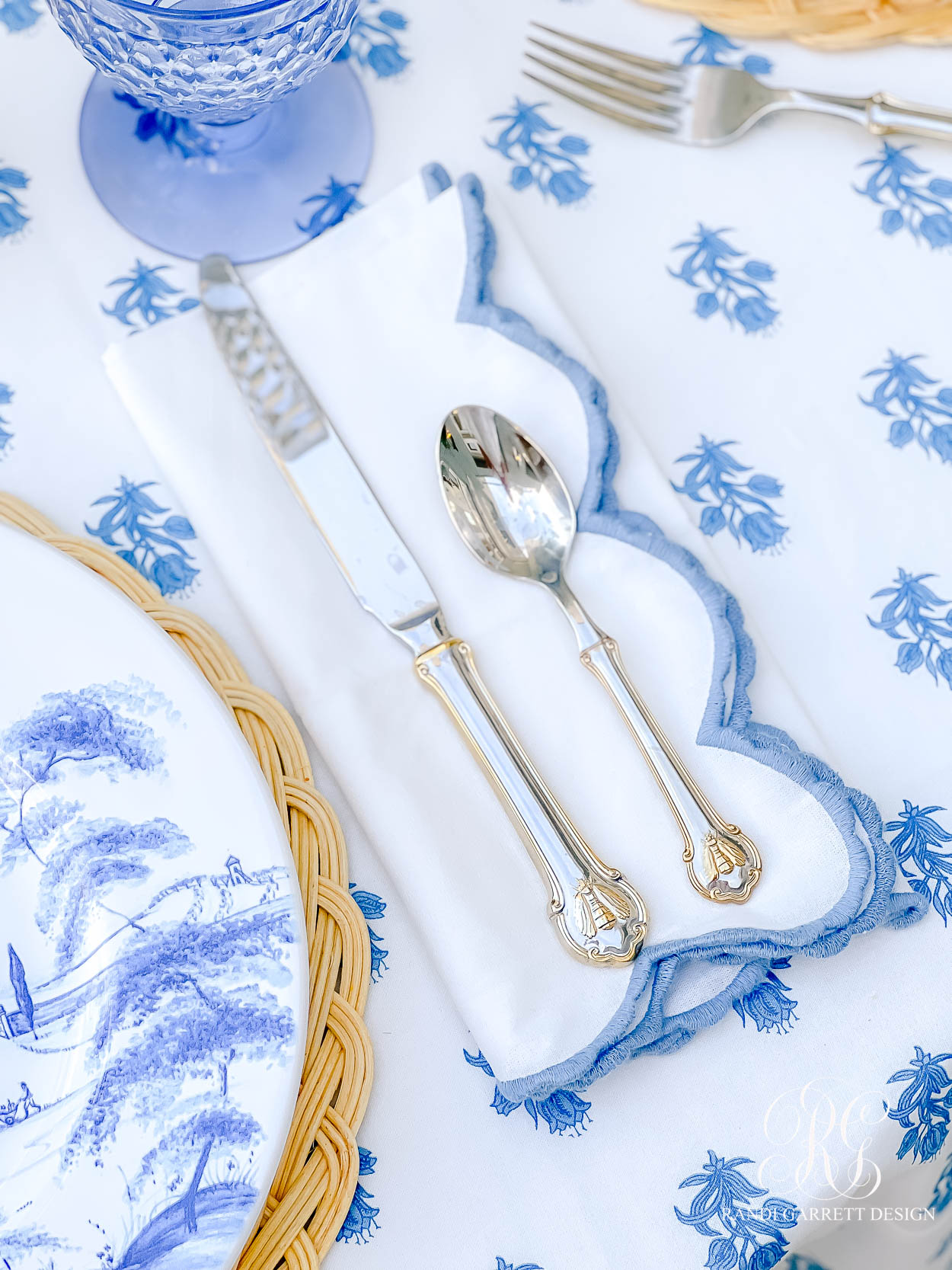 Accessorize
Create a focal point with a simple, yet impactful centerpiece. Here is used one of my favorite ginger jars and simple filled it with some faux white poppies. They look real and so whimsical! Don't think you have to create complicated arrangement in order to make an unforgettable centerpiece! Keep it simple.
I brought out more of my ginger jars and added them to the mantel to create another pretty spot for the eye to rest on.
Let there be light
Always, always, always, add some sort of light to your table. This is the magic! My favorite way to bring the magic is by adding a few votives to the table. These pretty votives smell as fabulous as they look! You may also want to add some cafe lights to your outdoor dining area to add even more magic. We are waiting for our outdoor lantern to be installed which will add some much needed light and charm to our dining area. Below is a sneak peek of what it will look like. I created a rendering in photoshop to show you what it will look like.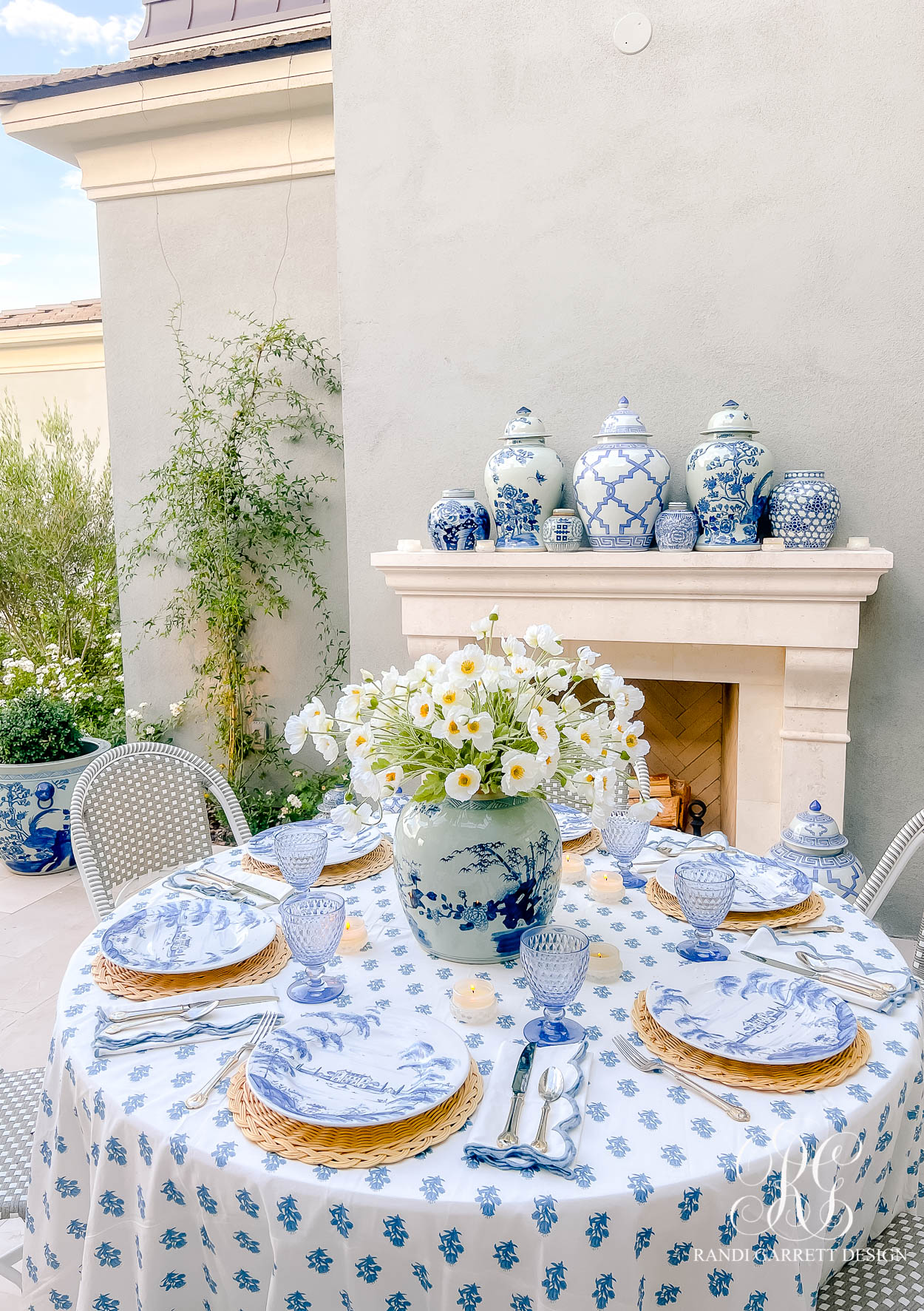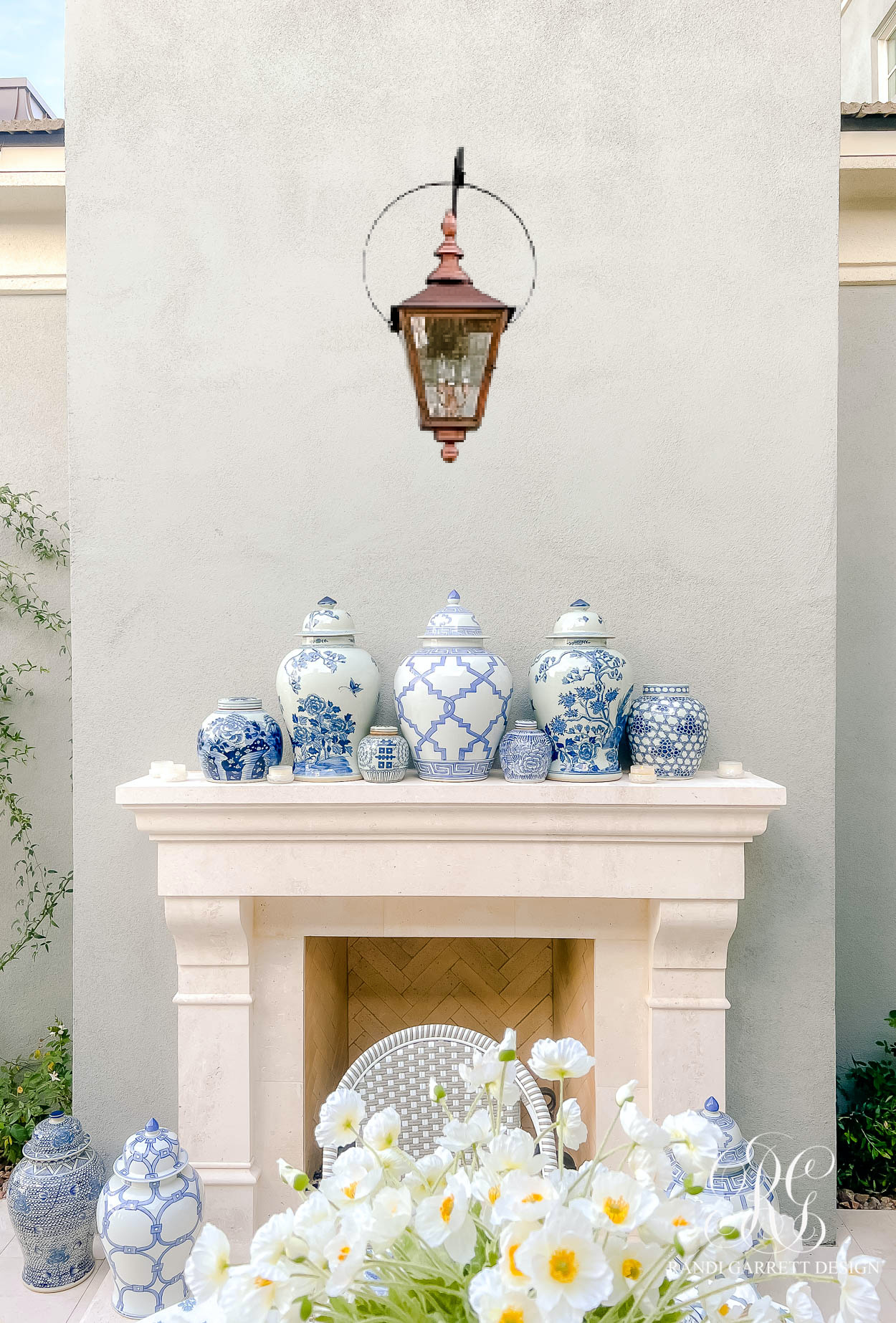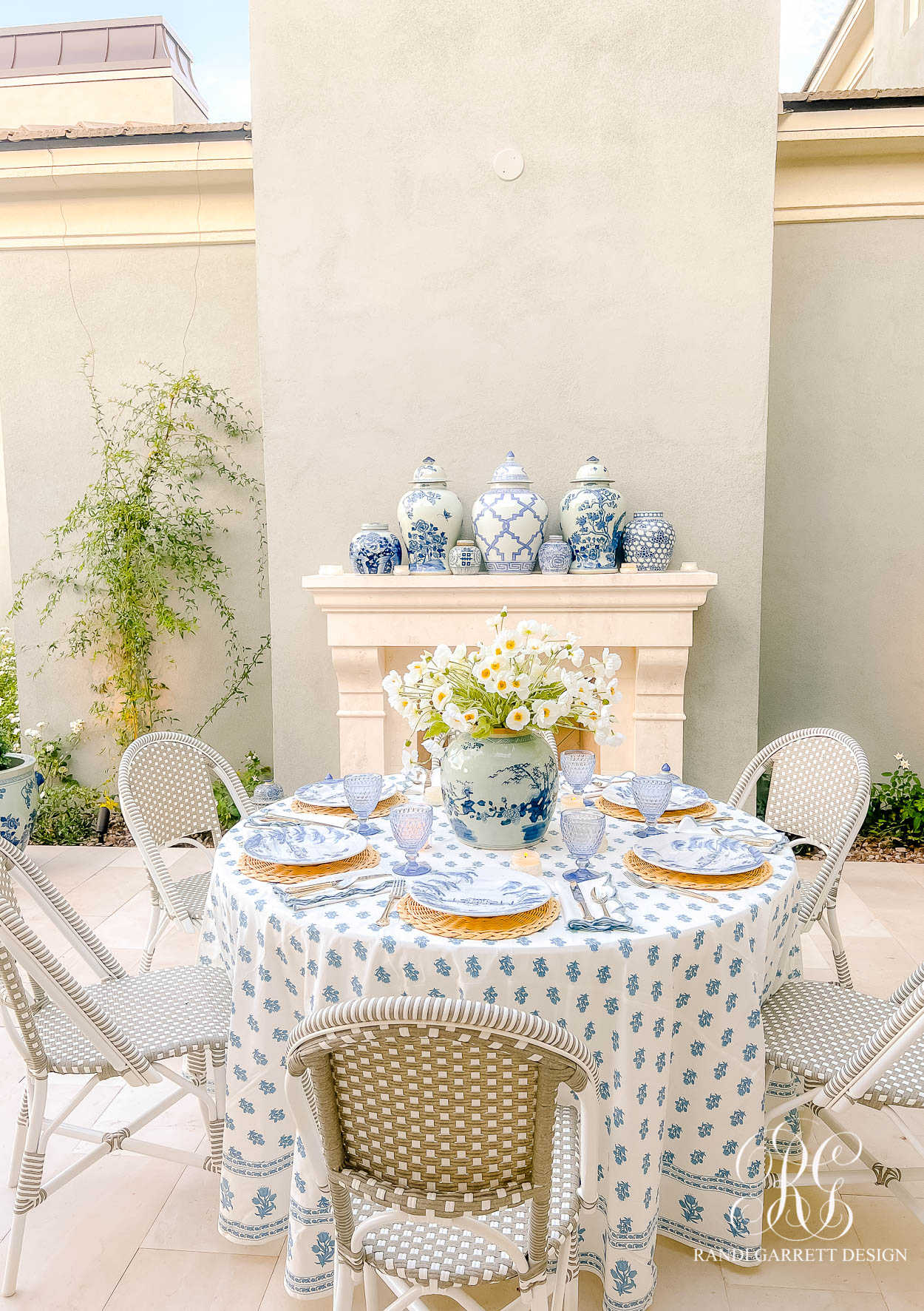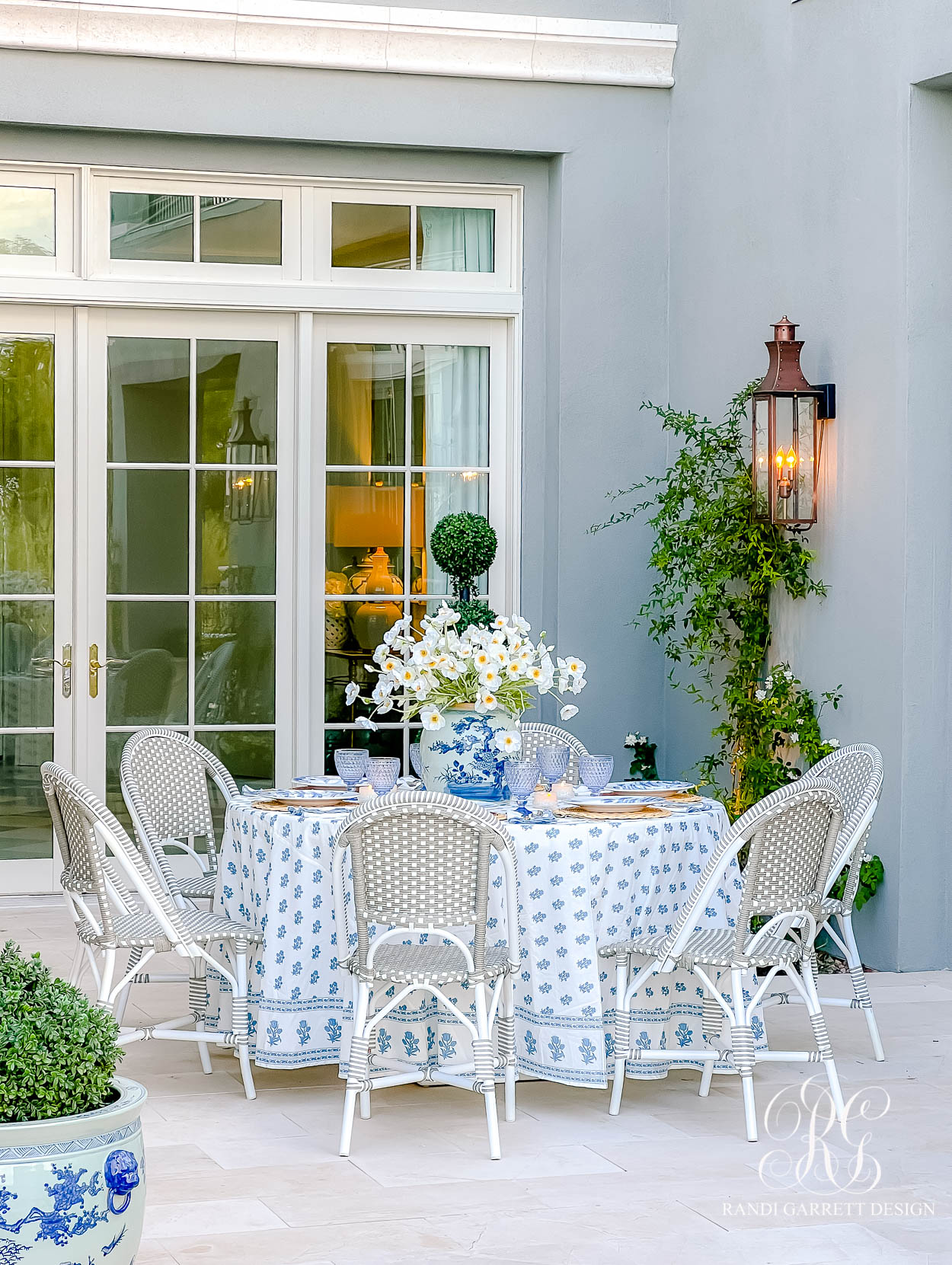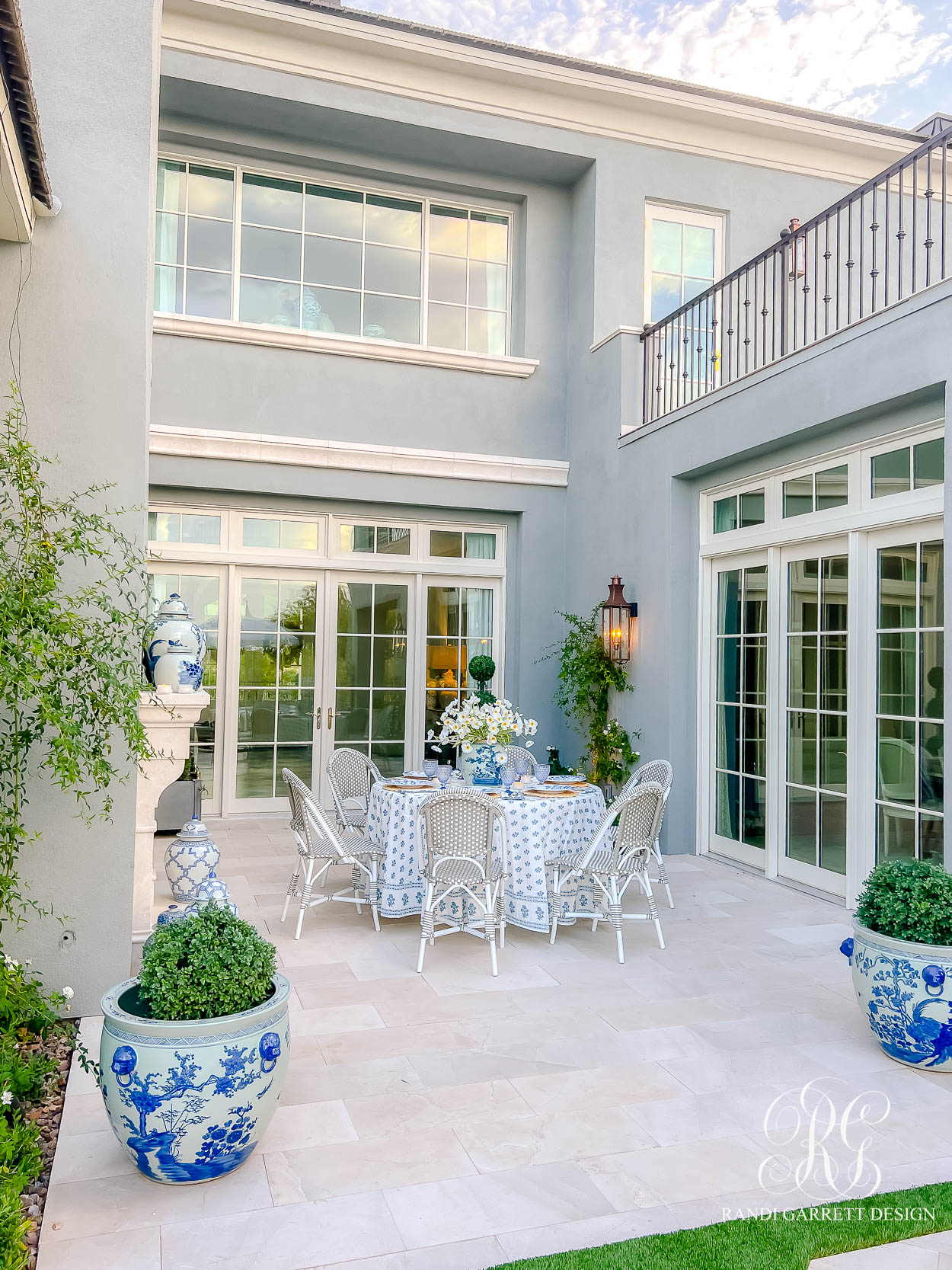 Serve yummy summer dishes that are playful and elegant. My favorite elegant appetizers can be found here. Create awatermelon cake (directions here) as a beautiful display and deliciously refreshing side dish. For dessert, serve gourmet s'mores (directions here). All of these ideas are elevated spins on simple summer staples. Have fun and get creative!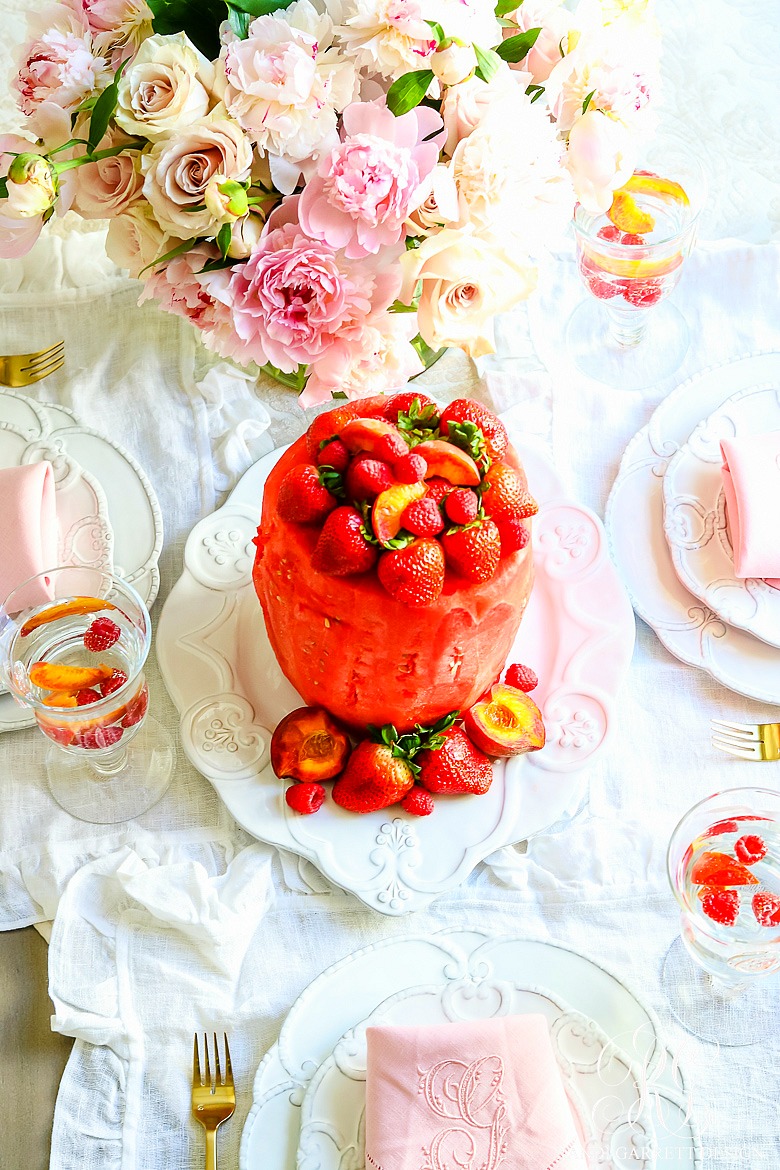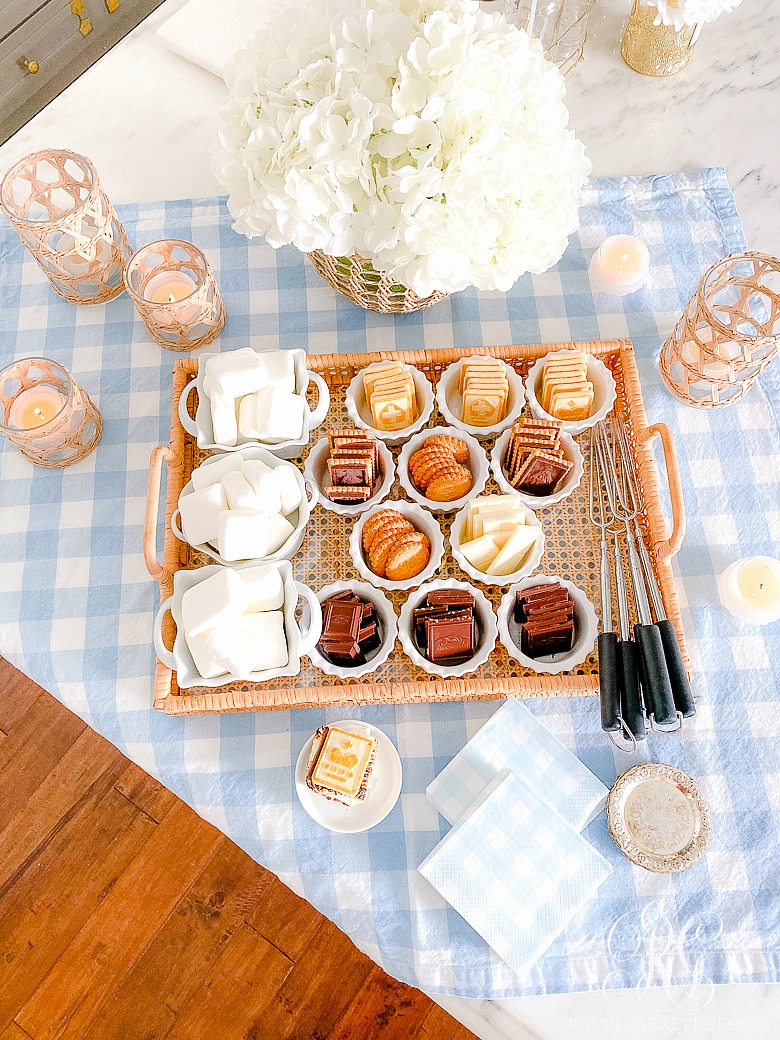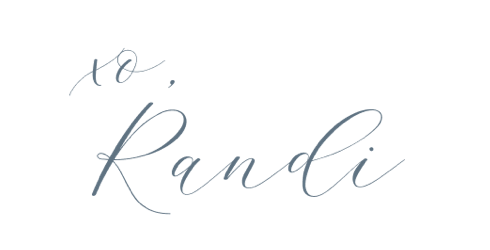 Backyard sources here.