To add some personality and color to our pretty monochromatic backyard, I put together a few pretty Spring planters. I took a trip to a local nursery. They were so kind to take a look at my inspiration photo and help me choose plants that would work in my gorgeous Anduze pots. Looking at all the pretty plants was such a simple pleasure. Bringing them into our backyard has brightened our home and lifted our spirits.
I want to show you exactly what we planted so you can recreate some pretty Spring planters at your home too! These planters are in a spot that gets a lot of sun. So, we chose plants and flowers that do well in full or part sun.
This post contains affiliate links for your convenience. Read my disclosure policy here.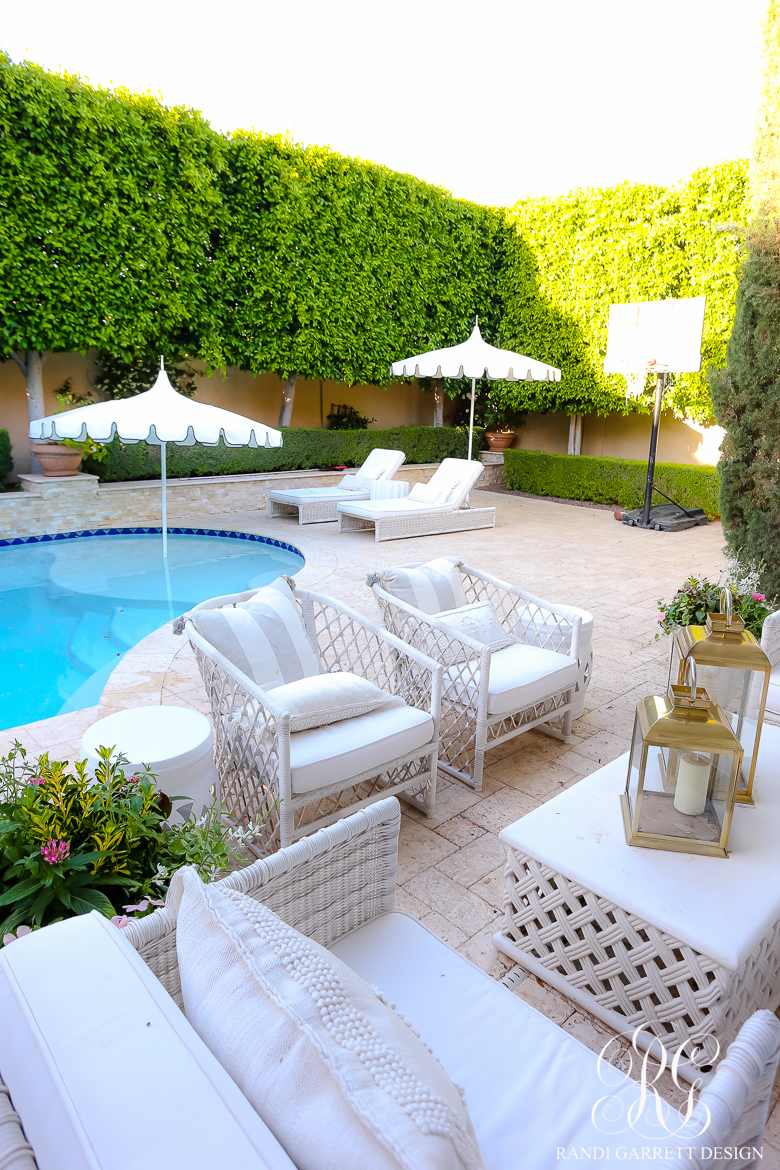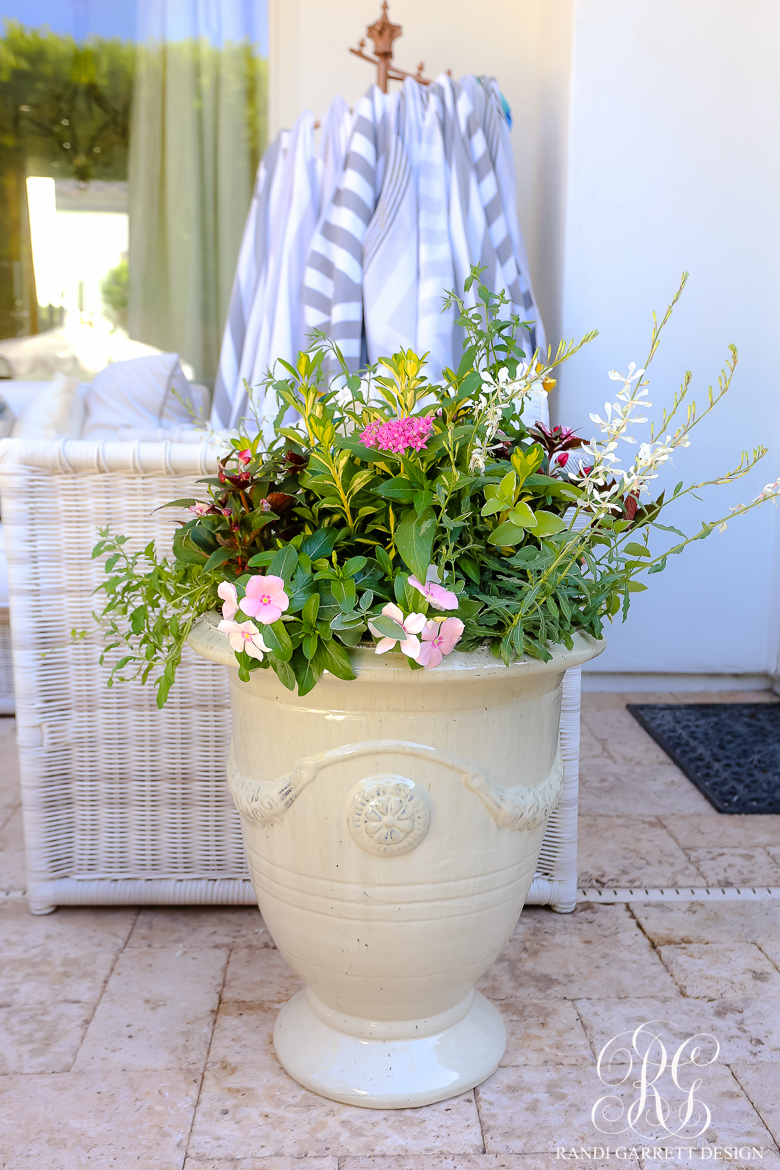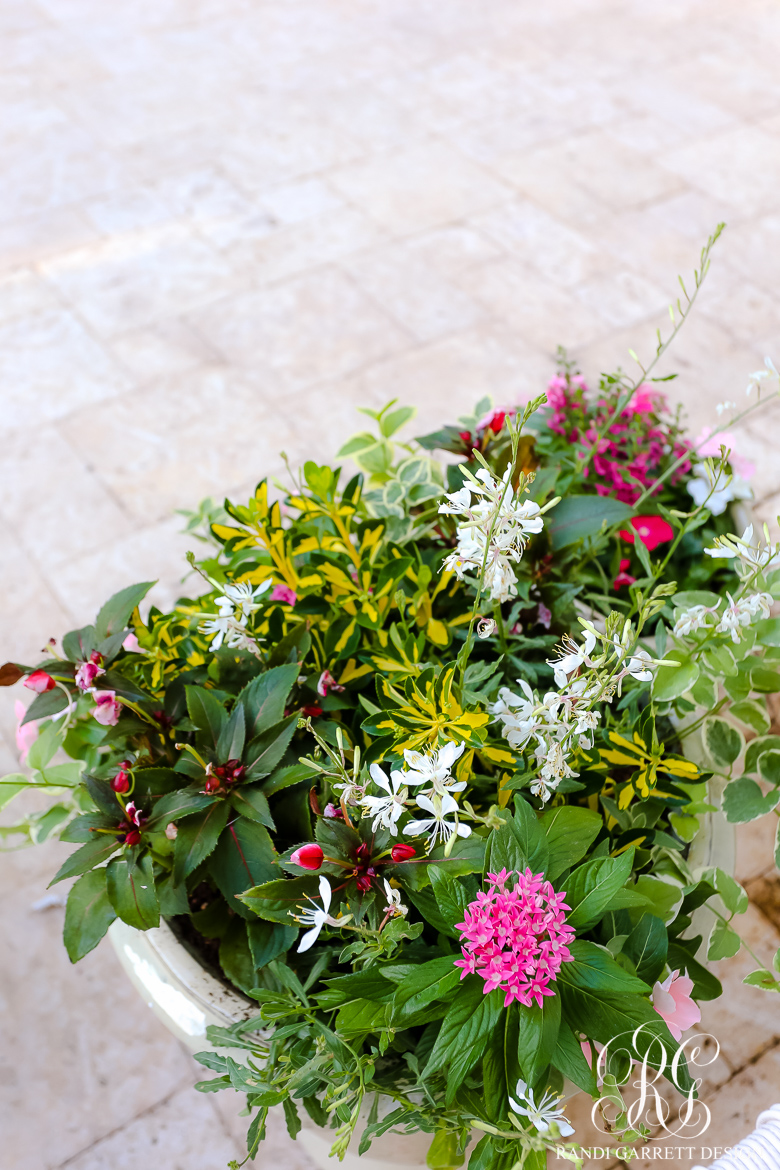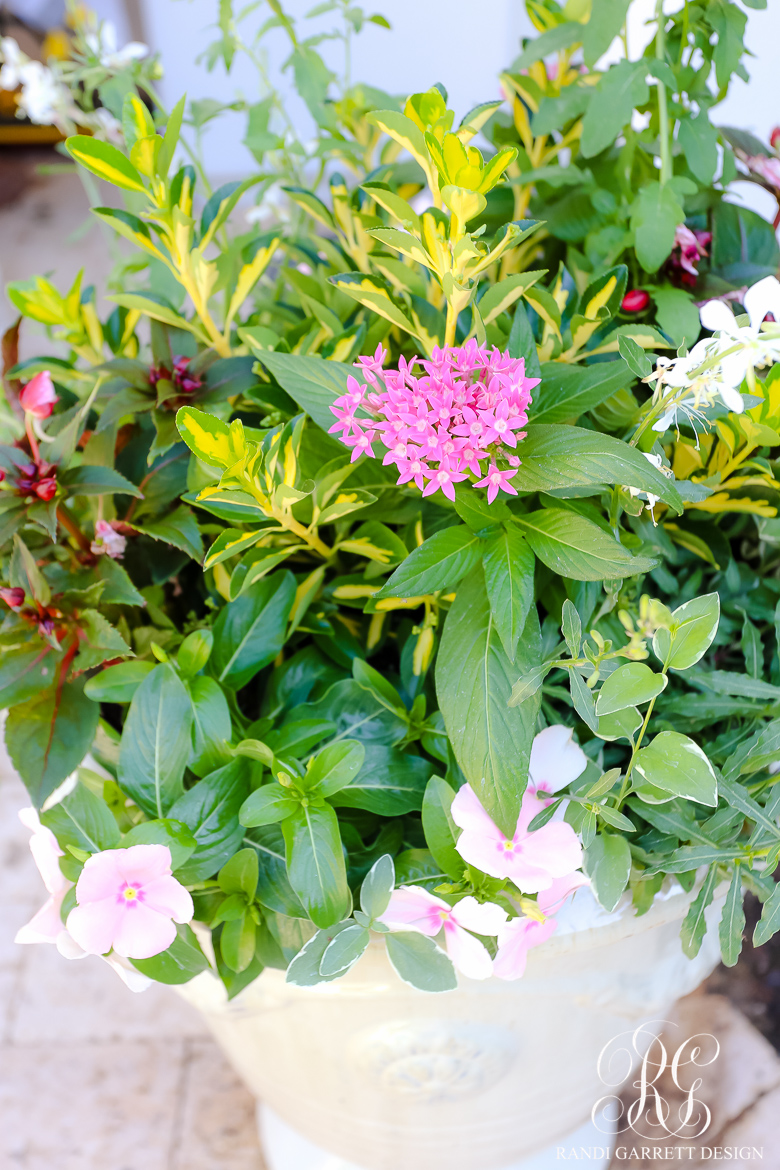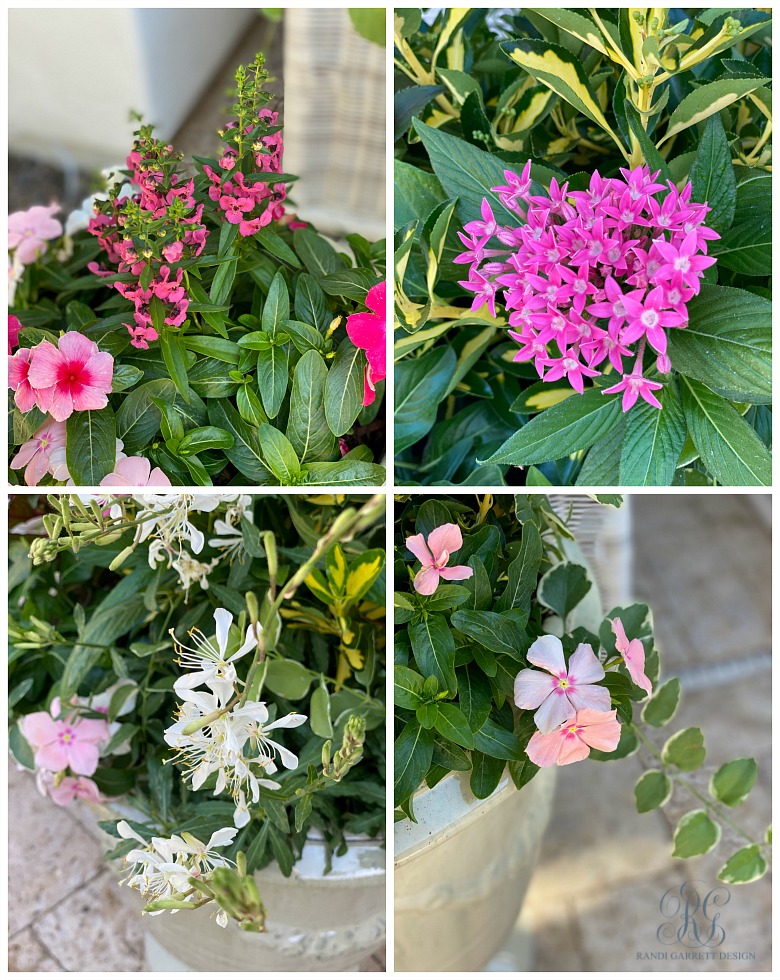 How to Plant your Pretty Spring Planters
Start with these gorgeous Anduze pots from Frontgate! We used both the 21″ and the 17″ sizes. Our's are the sand color. They also have a drainage hole in the bottom. So we added a thin layer of rock at the bottom then filled the pots with potting soil. Give the dirt a good soaking. Then start planting!
Remove the plastic pots from your plants and loosen the dirt to encourage root growth. We started with the Gold Spot Euonymus, then filled the other plant in around them.
Here's what we used in our 21″ Anduze pots...
Gold Spot Euonymus
Gaura Lindheimeri
Pentas
Trailing Vinca
Oenothera
Variegated Vinca Vine

Here are the plants we used in this 17″ Anduze pot…
Snapdragon
Impatiens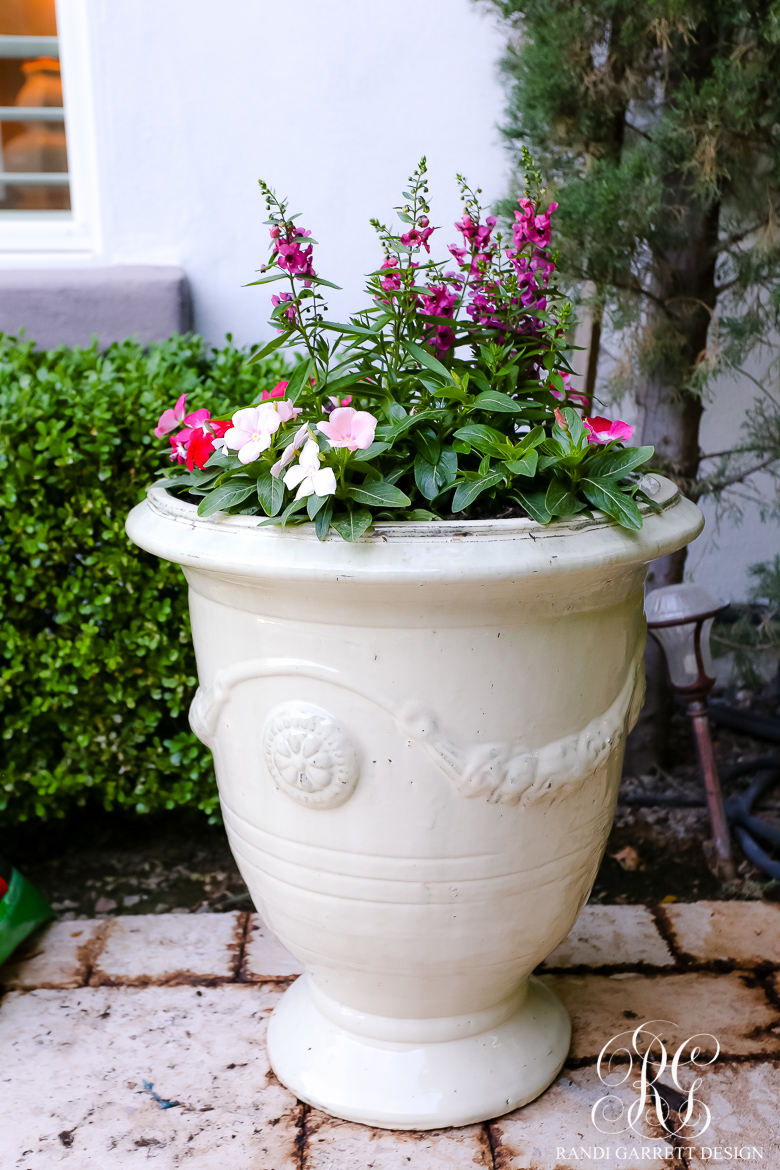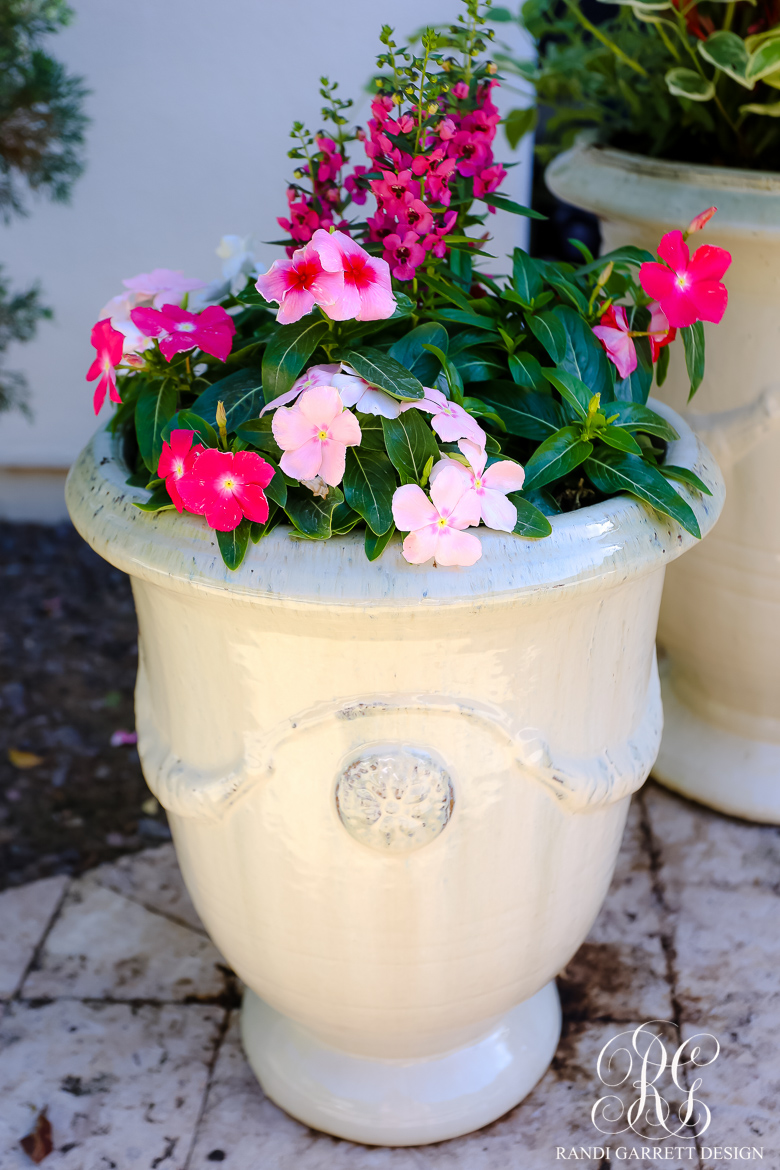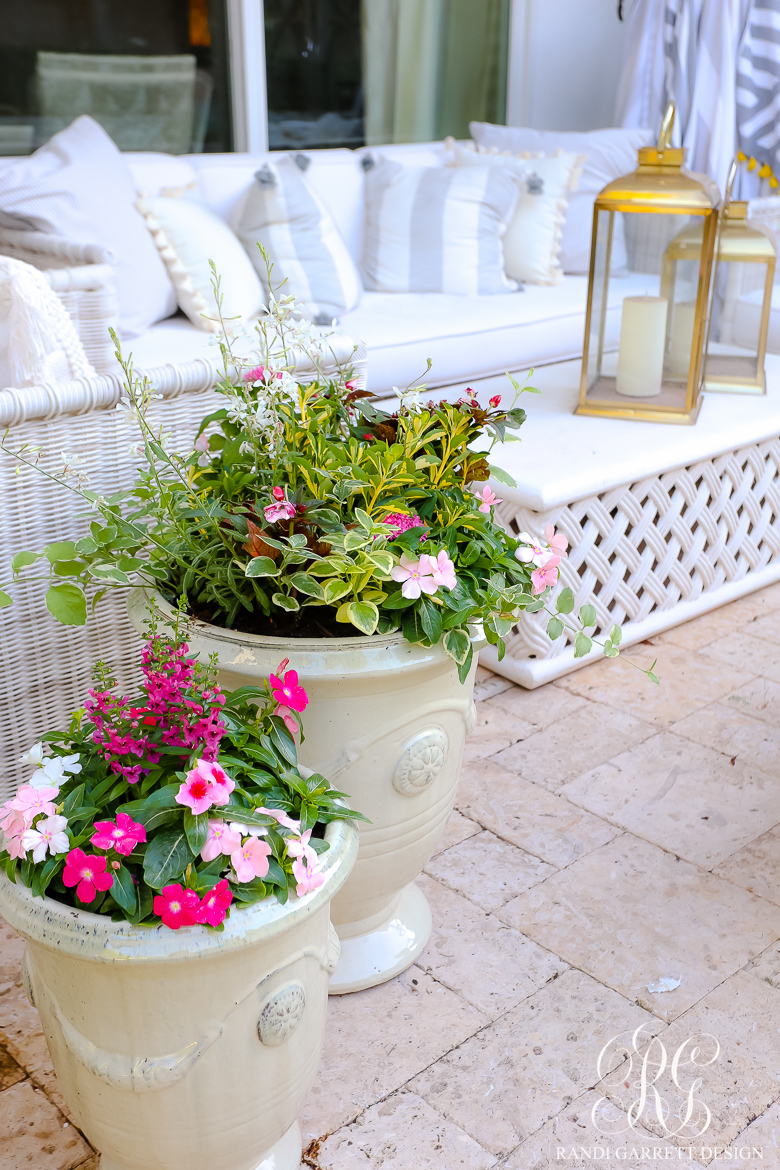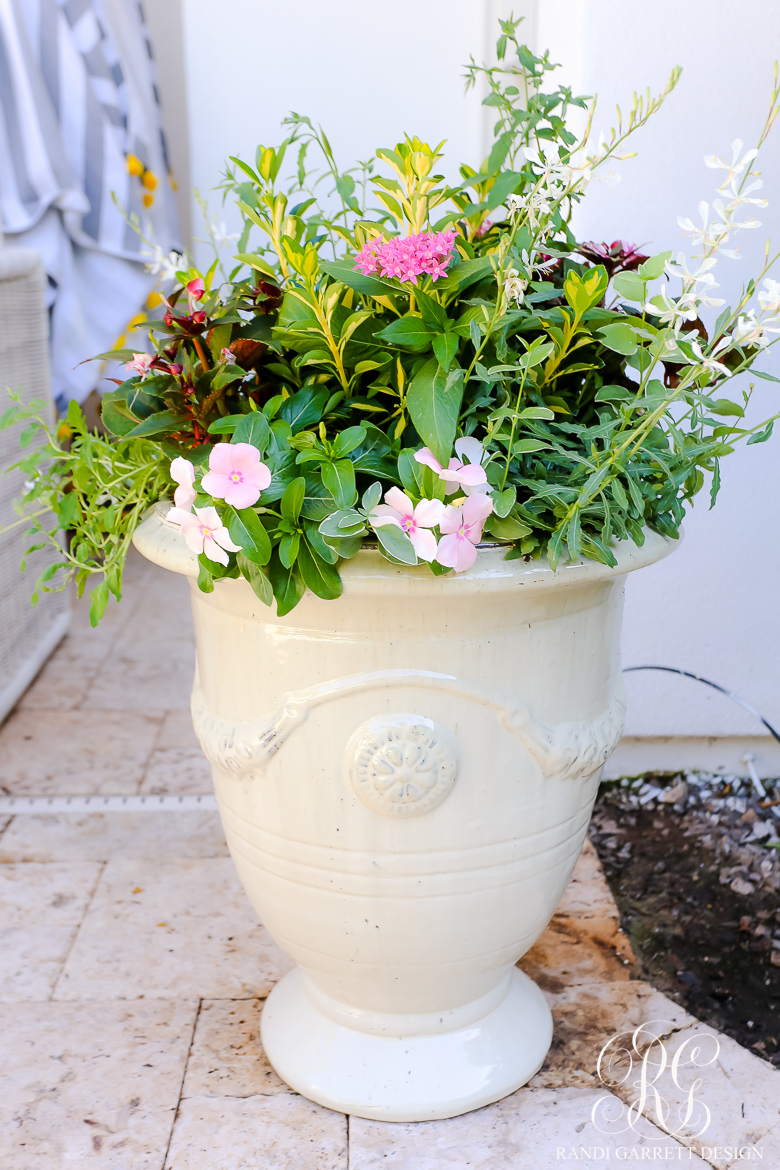 To care for your pretty Spring planters, water them once or twice a day depending on your local temperature. For best results water with a watering can. The nursery worker told me that hand watering is better for potted planters than a drip system. Interest!
The planters will look even better once the plants and flowers start to bloom and grow. The trailing vinca vine will cascade down the sides of the planter adding more charm.