*This post contains affiliate links. Read my disclosure policy here.
When I was a little girl, my mom made a paper for each month of the year. She wrote the name of the month in bubble letters, then filled it in with some sort of symbol that represented a holiday from the month. For February she had hearts. On the back of each paper were the traditions our family would do to make each month special. I remember in February our tradition was to have heart shaped pancakes for breakfast on Valentine's Day and make a special cake to celebrate the day of love.
I looked forward to each month and the fun traditions we would do together as a family. My parent's helped us choose the traditions so we felt apart of the whole thing.
As I started having children of my own, I knew I wanted to create traditions of our own that would bring fond memories for my children. For Valentine's Day I set a special table for our family. We have a Valentine's dinner together as a family. If Matt and I are going out on Valentine's Day, we will celebrate a night early with the children.
This has become a tradition that I look forward to so much! When the kids were little, I would set the table in our kitchen and keep it fun and child friendly. We always played Bingo and had special prizes. As my children have grown, we have graduated to the dining room table where I set a fancy table for them to feel extra special.
Today I am so excited to show you our Valentine's Day table in hopes that it inspires you to start this tradition with your family or with your friends. Galentine's Day parties are a really fun way to celebrate too!
Here is a peek at our Queen of Hearts Valentine's Day Table done in partnership with one of my favorite brands, Hot Skwash.
Queen of Hearts Valentine's Day Table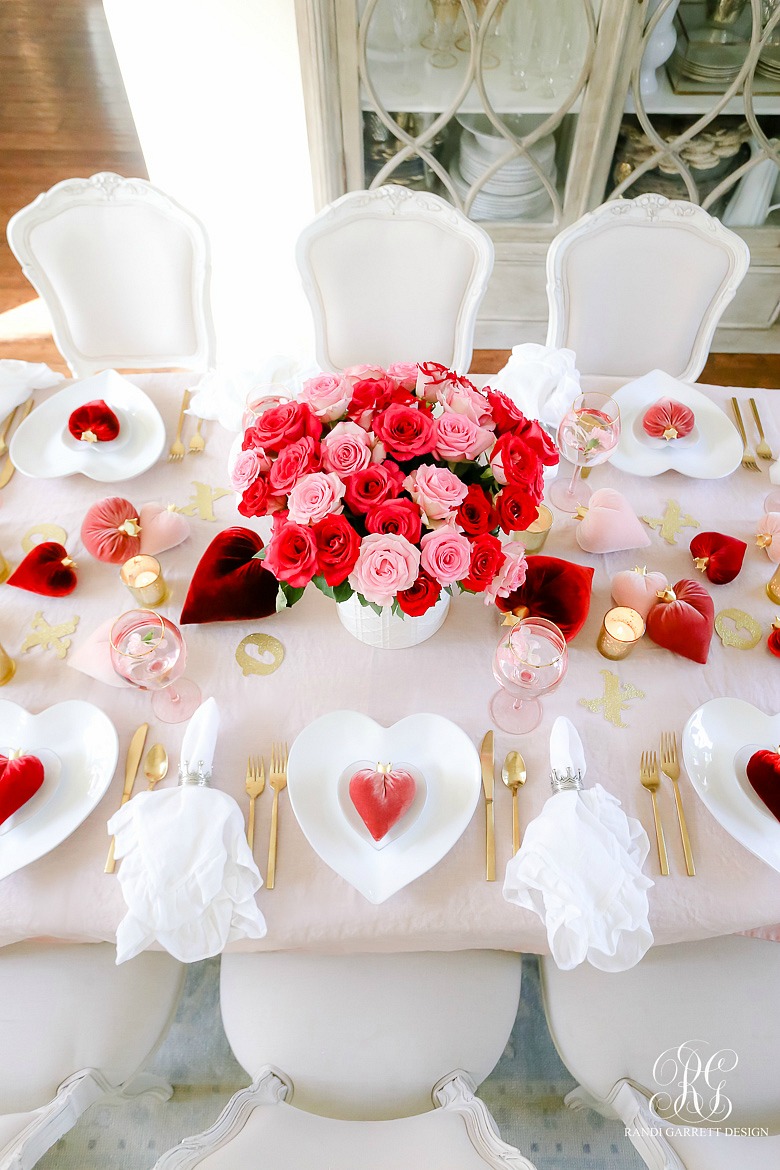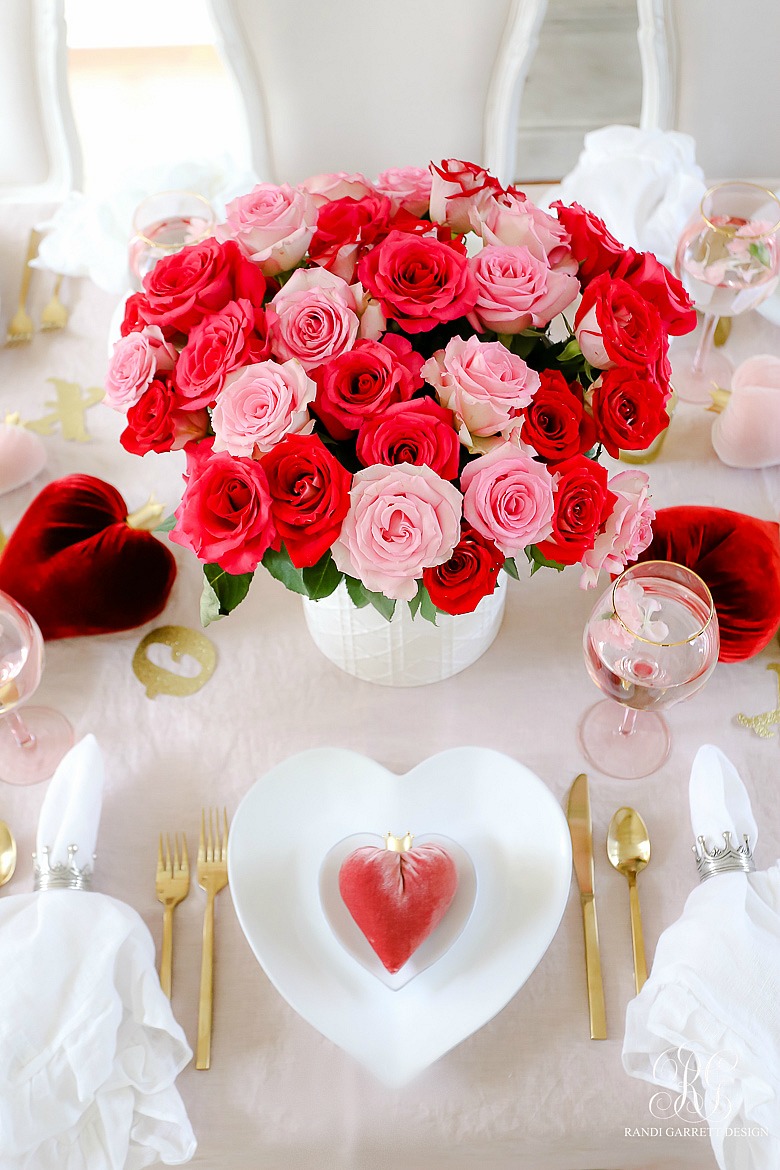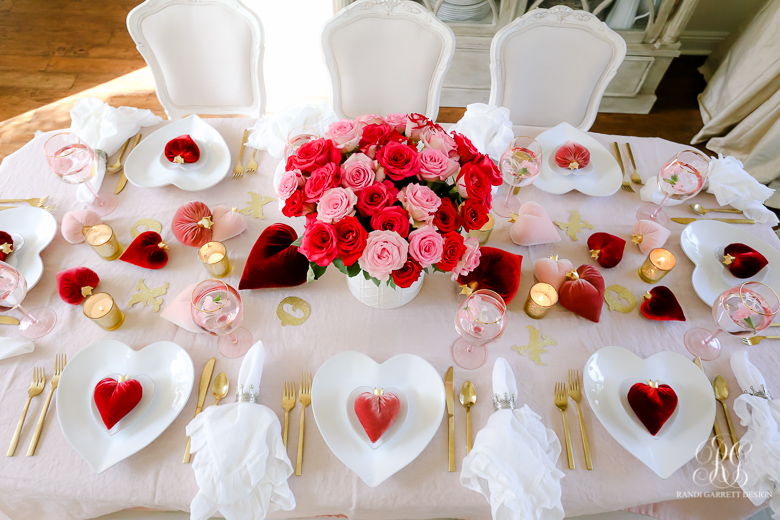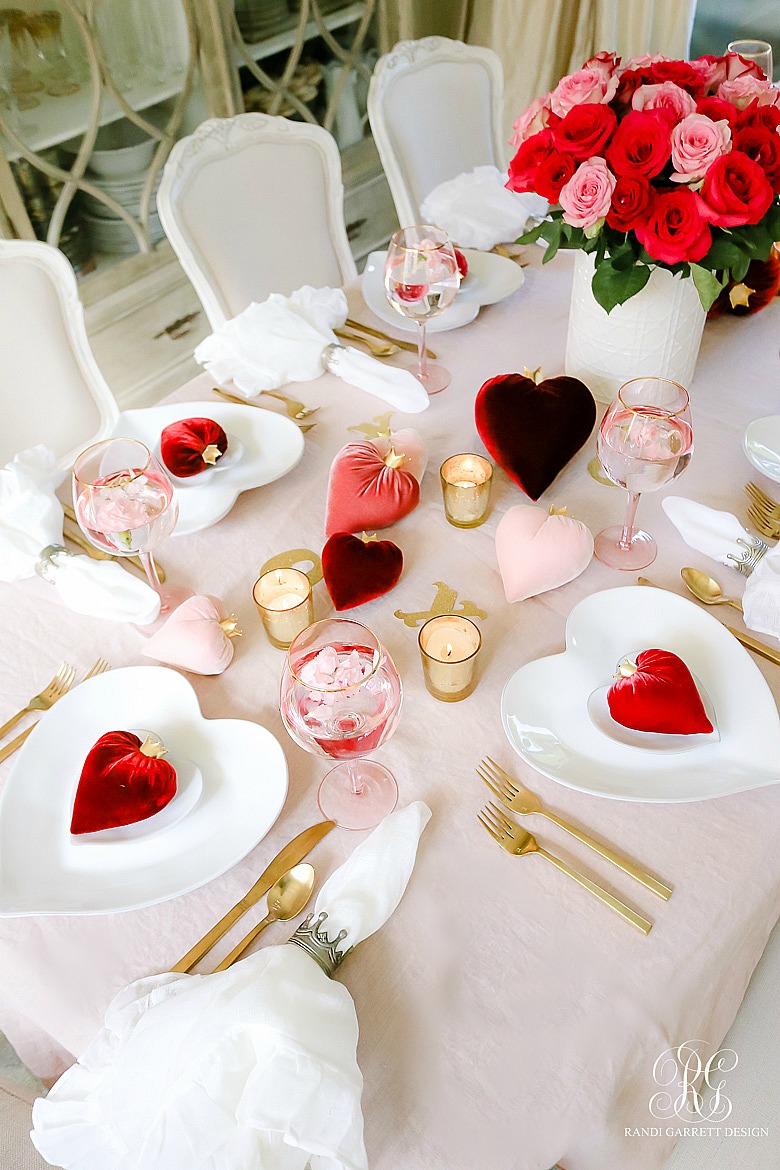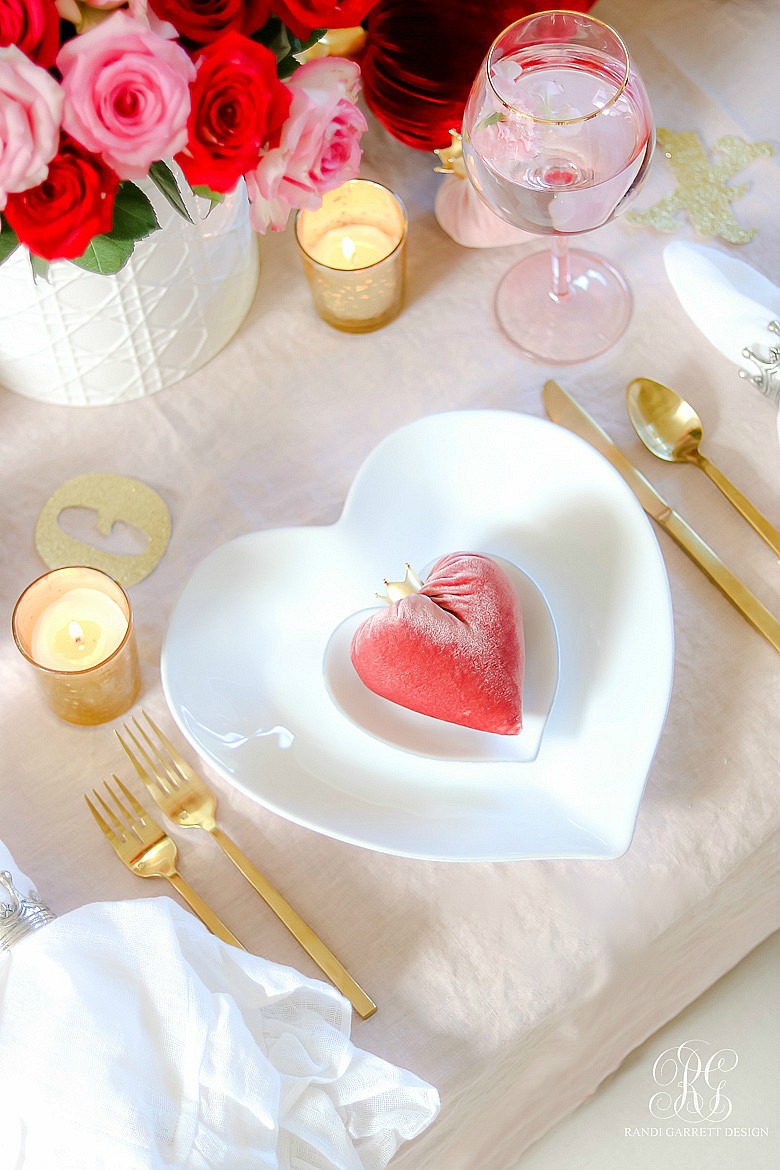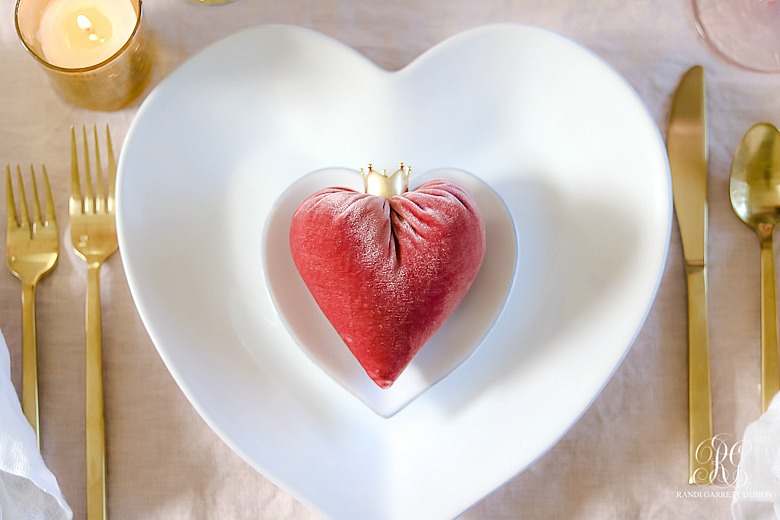 Our table features these gorgeous velvet hearts topped with a 14ct. gold crown! These are new to Hot Skwash this season and come in 3 different sizes. When I saw them my jaw hit the floor! The largest one comes with a removable crown for you to tuck away a special note or gift to the ones you love. I'm writing love notes to my kid's and placing them inside mine for them to read at our special family Valentine's Day dinner.
I placed the baby ones one each of the place settings. Let's talk about these darling heart plates! You can find them here. These can be used all year long, not just for Valentine's Day. I love layering the tiny heart plates ones with the dinner plates. The tiny ones would also look darling layered with these pink plates too.
The pink gold rimmed glasses are filled with water and pink carnations. I tossed in a few carnation petals too.
I used a pink linen tablecloth as the base for the table. It washes up great!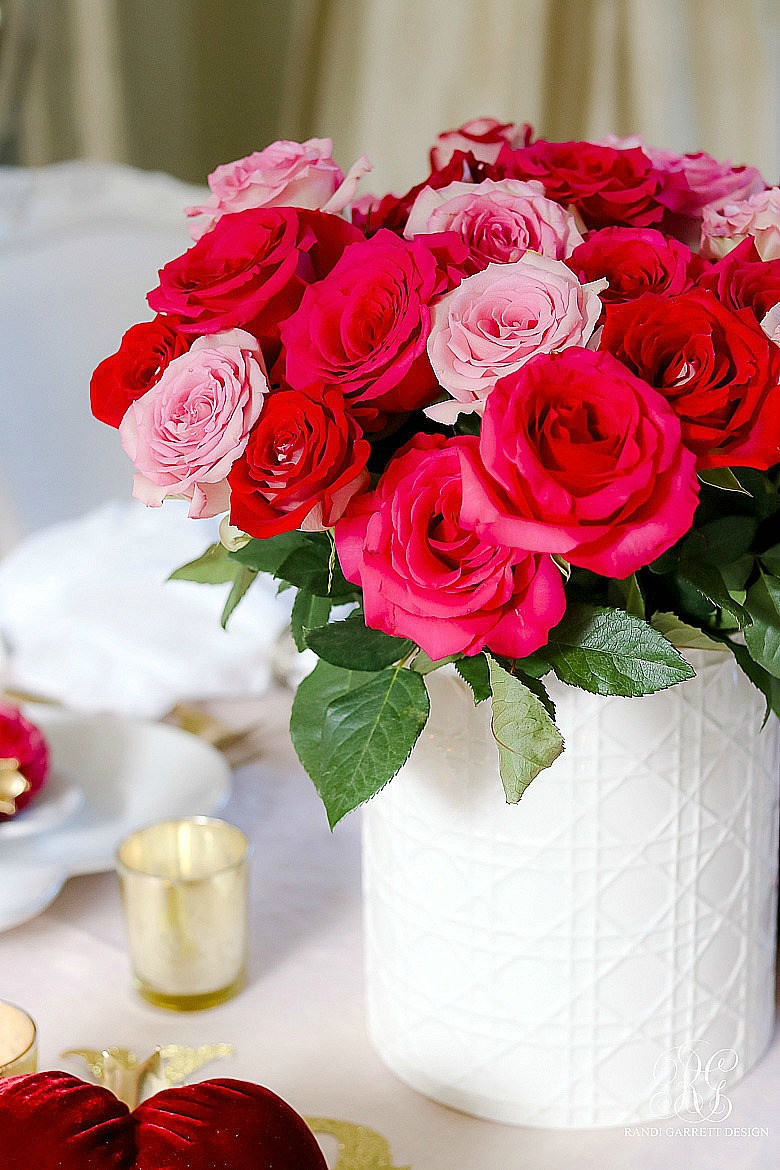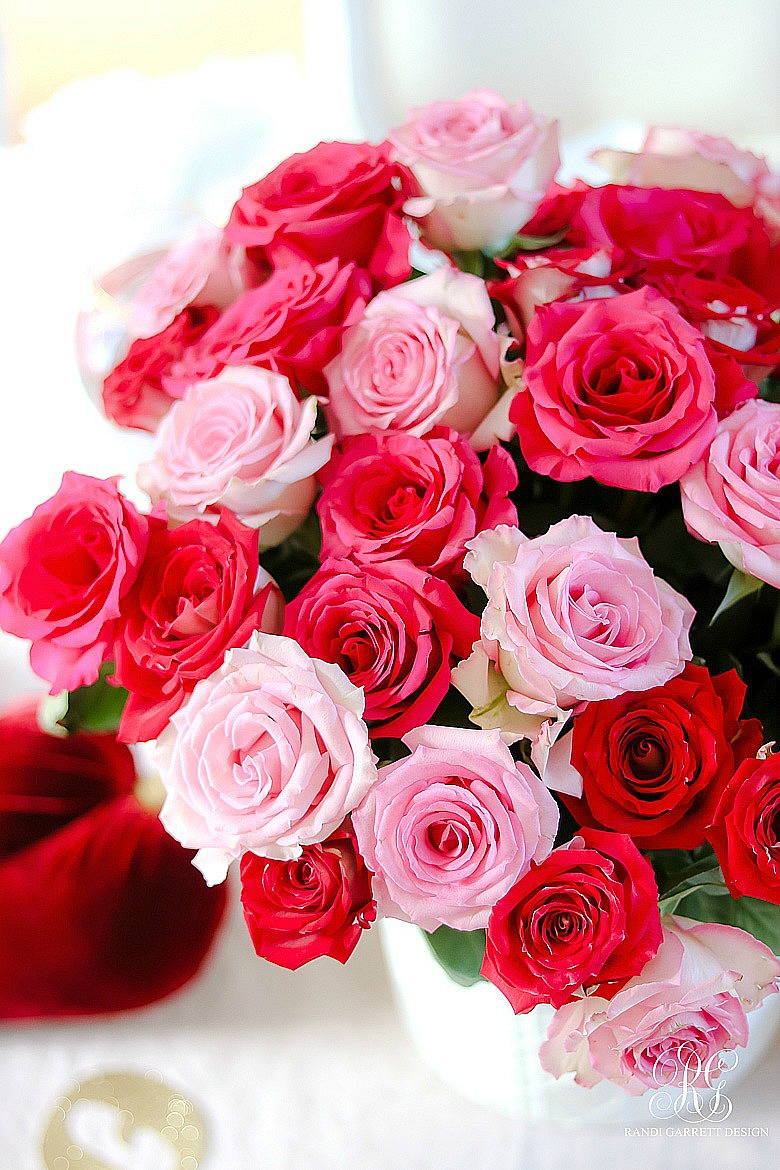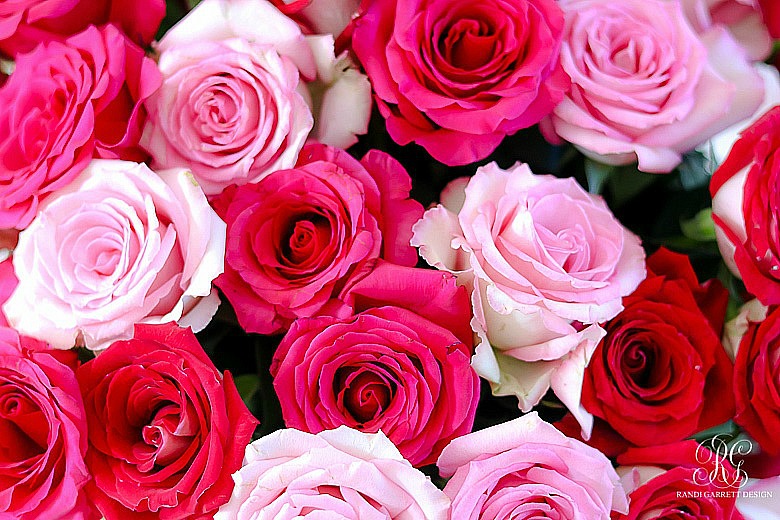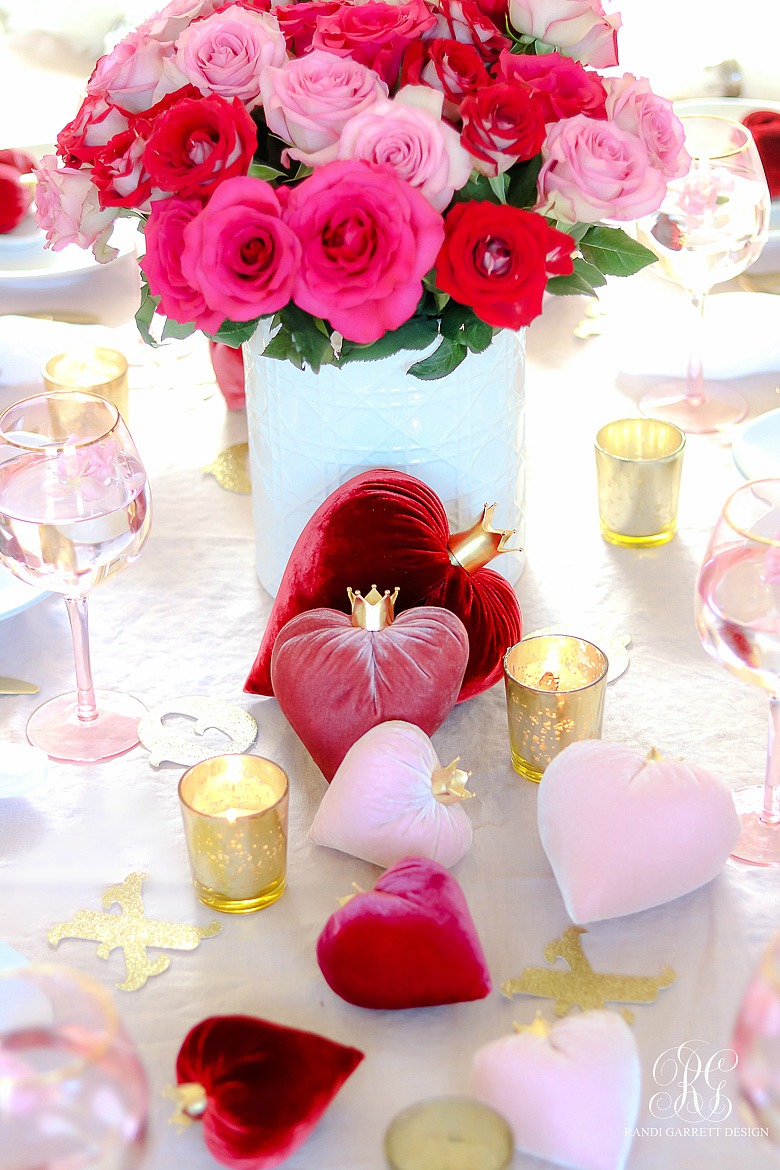 For our centerpiece, I used this basketweave patterned trashcan, yes trashcan! It's filled with 3 dozen roses from my local grocery store.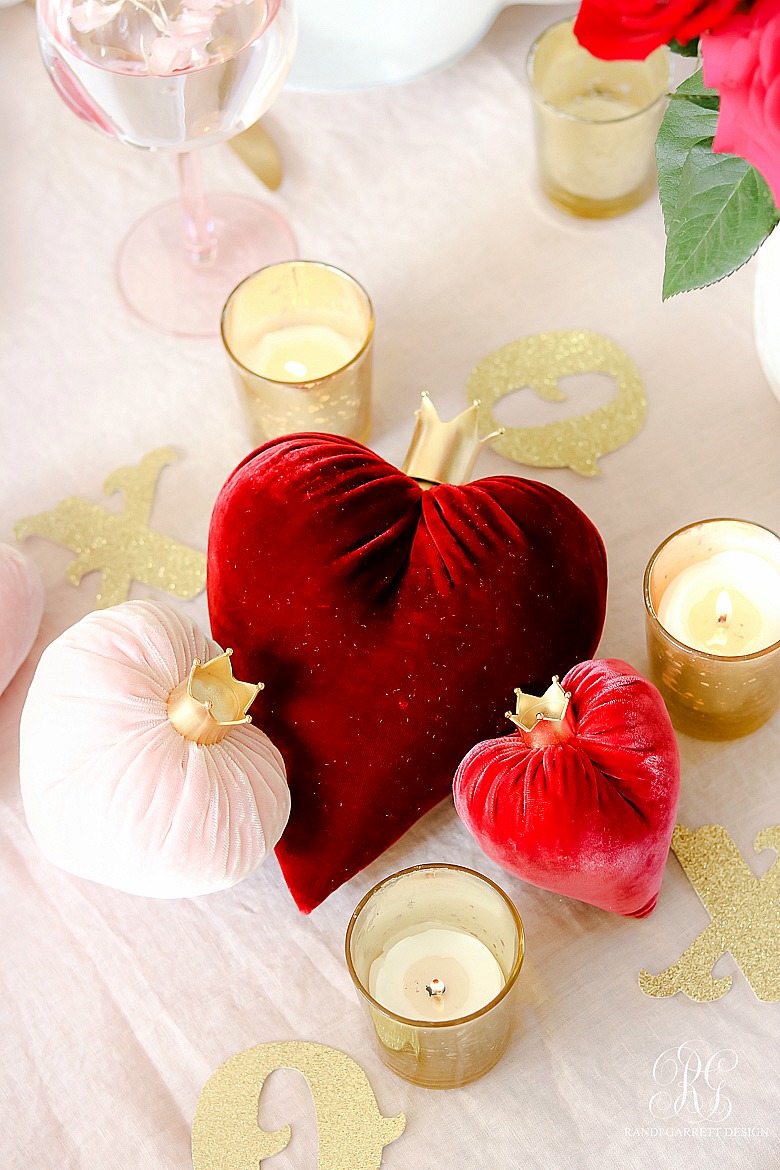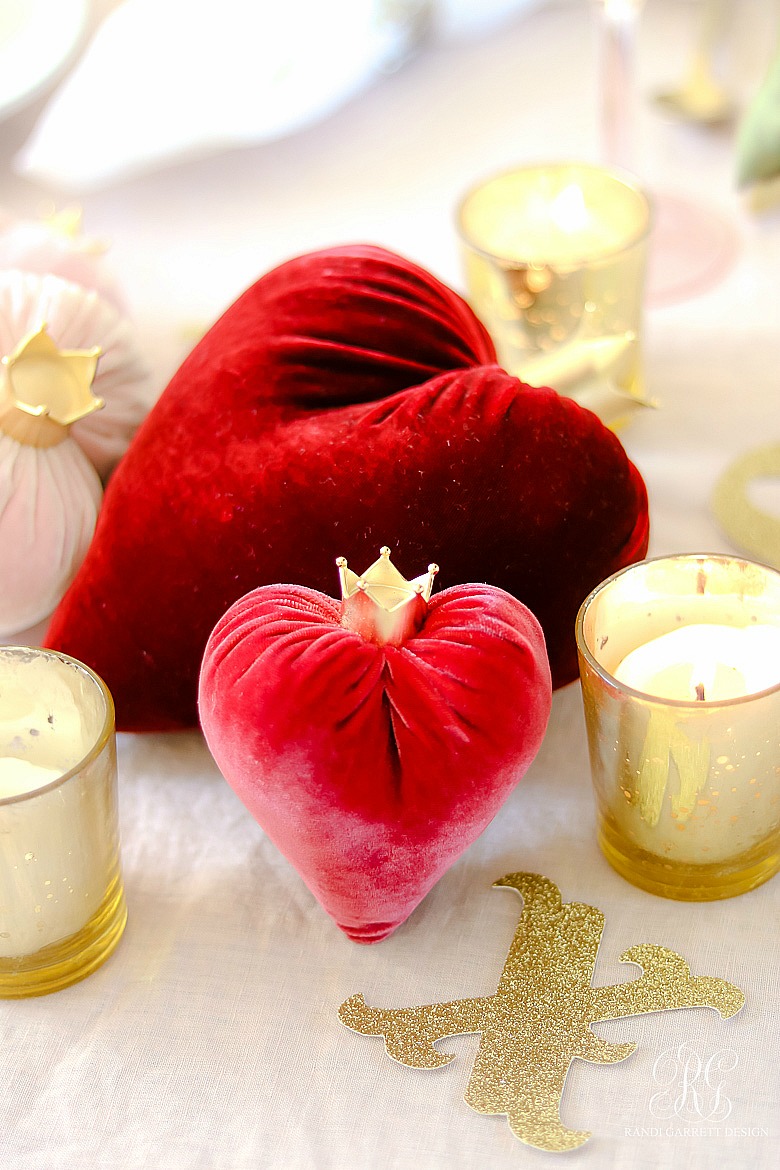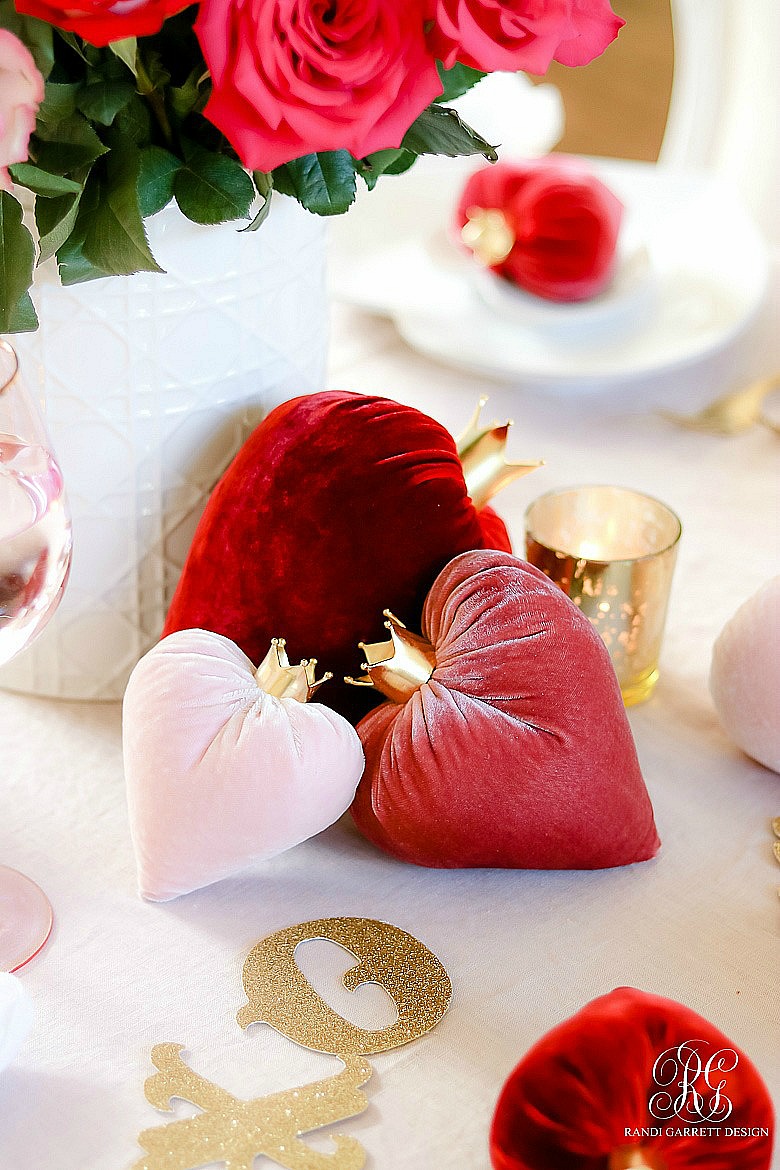 The hearts are sprinkled down the center of the table with glitter X and O's cute from scrapbook paper and gold votives. They create a glamorous table runner to let the kids know they have my heart!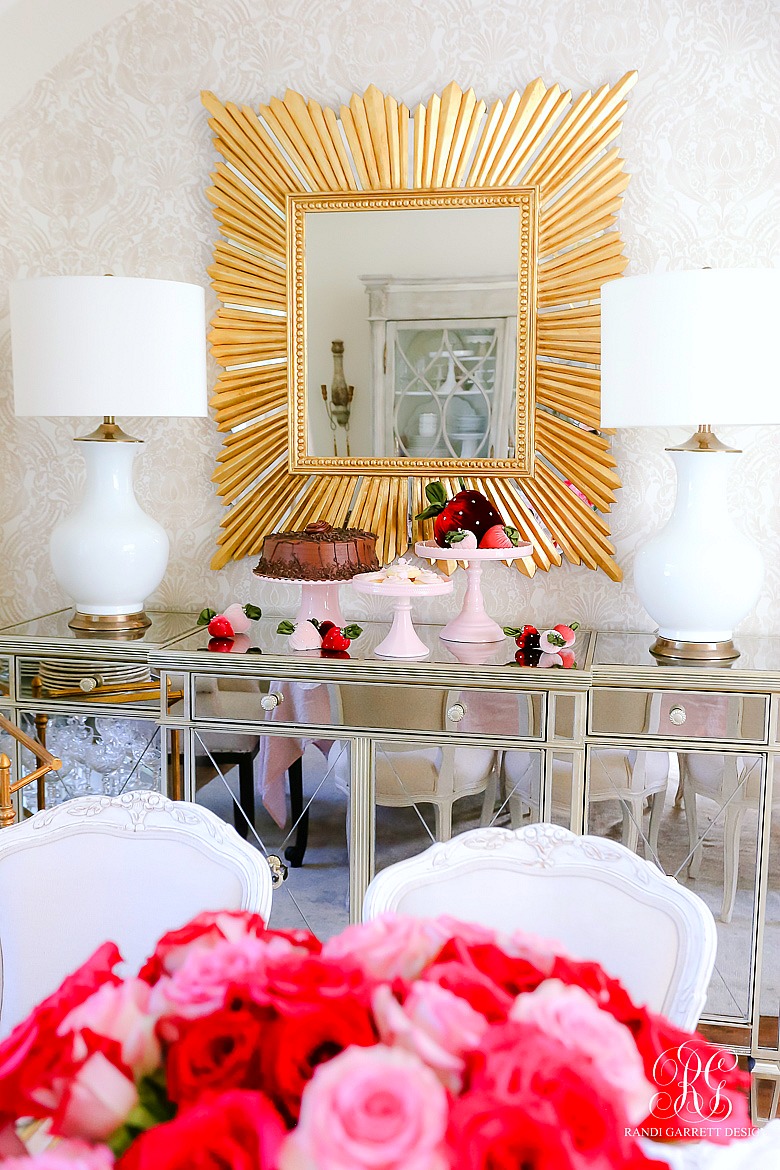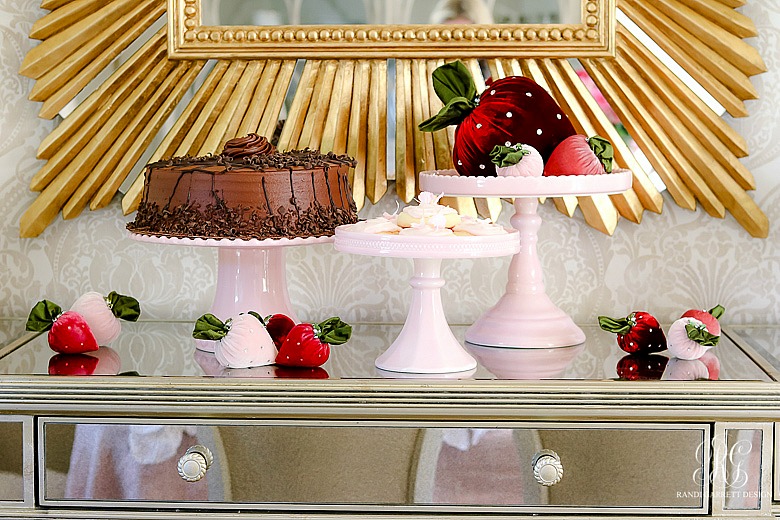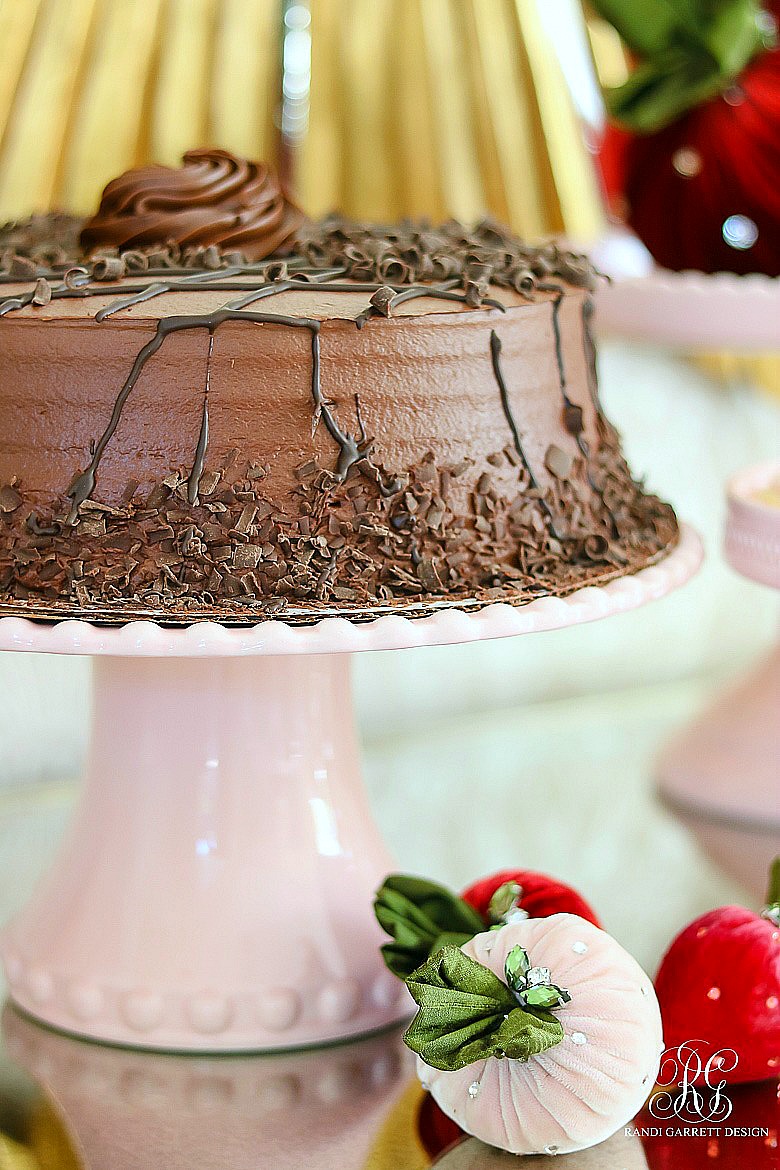 Display your treats on pink cake plates. Here I used a store bought chocolate cake and homemade sugar cookies with raspberry buttercream frosting topped with carnation petals (recipe coming next week). Hot Skwash velvet strawberries finish the look off.
I hope this inspires you to set a special table for your special loves this Valentine's Day!